Looking for the best vegan gift ideas for your friends, loved ones, birthdays, holidays, and every occasion? Peruse over 100 gift ideas including vegan gifts for her, vegan gifts for him, for kids, parents, babies, and beyond. Find the perfect vegan Christmas gifts, Hanukkah gifts, birthday gifts, stocking stuffers, homemade gifts, and charitable donations. Happy gifting!
Finally…it's here! For years (we're talkin' a decade, friends), I've been wanting to put together the ultimate vegan gift guide that covers conscious, sustainable, thoughtful, and of course vegan gifts for every occasion, budget range, and type of person.
Well…it's here! Whether you've got $10 or $500 to spend, you're shopping for meat lover or a hard-core herbivore, a 5 year old or a 100 year old, for Christmas, Hanukkah, birthdays, or anything else. This guide is here to help guide you toward kind and meaningful gifts that have a lot of heart.
In This Vegan Gifts Guide We'll Cover:
Fun Vegan Gifts for the Home Cook
Vegan Gift Ideas for the Home
Stocking Stuffers Ideas
Vegan Food & Treats
Must-Read Books
Vegan Gifts for Him, for Her, for Babies, For Kids, For New Moms 
Vegan Gift Ideas for Dogs
DIY Vegan Gift Baskets
Homemade Gifts
Charitable Donations
Gifts from Nonprofit Shops & Animal Sanctuaries
Let's dive in!
Vegan Subscription Boxes
Vegan subscription boxes make perfect gifts for anyone you won't be able to see in person. They'll not only receive the first box of surprise goodies, but you can subscribe for 3-months, 6-months, or even a year of happiness delivered! Here are a few of our favorites:
Gift-Worthy Vegan Cookbooks
(Check out our best vegan cookbooks round-up for more ideas.)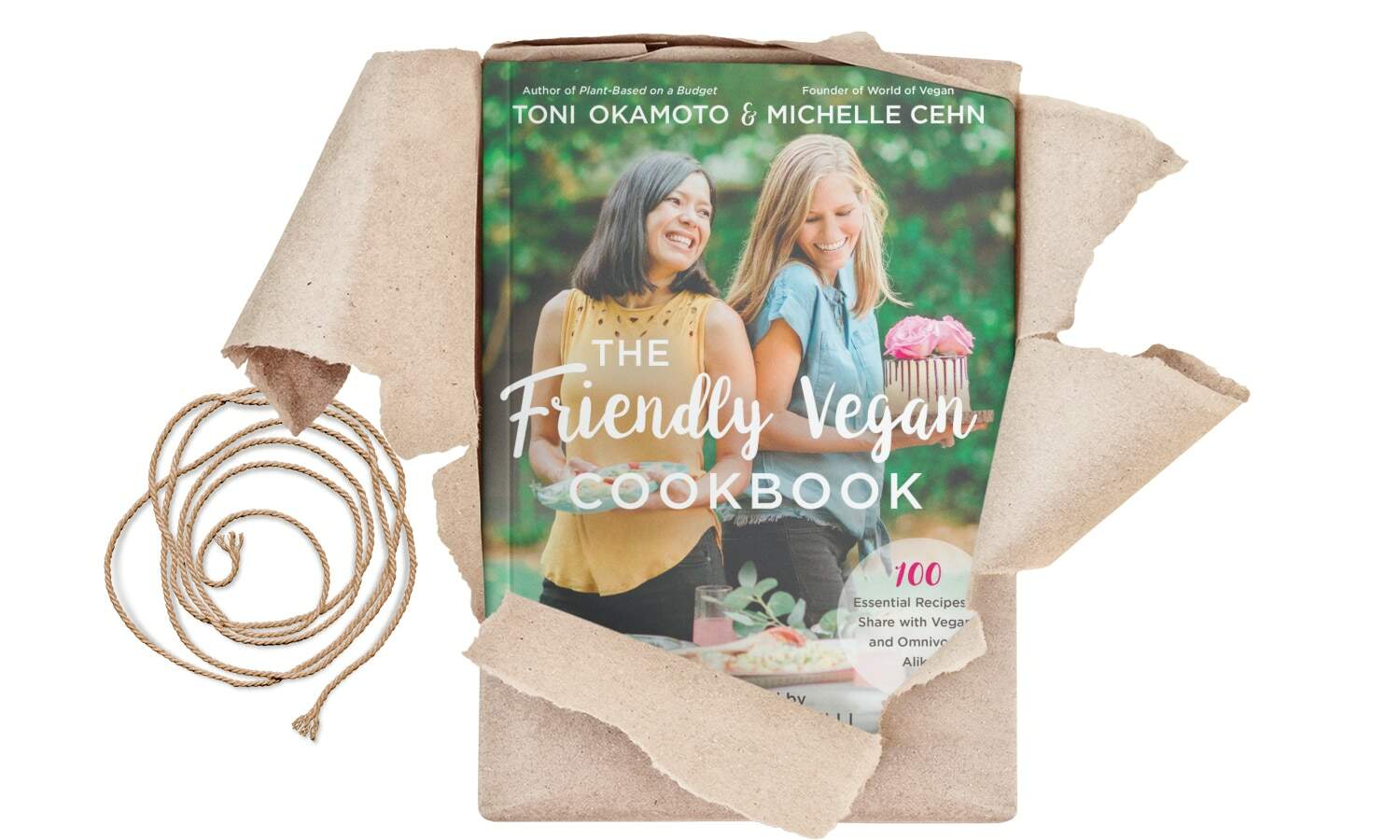 Must-Read Giftable Books (For Adults)
Vegan Gifts For The Home Cook
Gift-able Kitchen Appliances for Foodies

Homemade Vegan Gifts
Let's not forget the best category of all: homemade gifts! Let your creativity run wild and made something from the heart—from scratch. For instance…
DIY Vegan Gift Baskets
Vegan Hot Cocoa Kit
Gift our homemade vegan hot chocolate mix in a mason jar wrapped up with a cute mug and Dandies vegan marshmallows. If you want to get weird, you can include this Four Sigmatic mushroom hot cocoa that's actually quite good!
Vegan S'mores Kit
Make your own s'mores kit complete with a package of Dandies vegan marshmallows, Nabisco graham crackers (they're accidentally vegan!), and some quality vegan chocolate bars. If the gift recipient loves campaign, add in some other fun camping gear like a portable hammock, camping mug, or portable fire pit or camping stove.
Vegan Movie Night Kit
Wrap up a must-see vegan documentary DVD in a gift basket with popcorn, a nutritional yeast shaker, vegan candy (Skittles, Swedish Fish, and Sour Patch Kids are all vegan), a soy candle, and some cozy fuzzy socks. Or skip the DVD, pick a Netflix movie, and get ready for a romantic night in!
"Pampering Yourself" Bath Time Gift Basket
Give the gift of self care with a cruelty-free pampering kit! Pack it with a vegan bath bomb, soy candle, essential oils, a dairy-free chocolate bar, mini sparkling wine, vegan face mask, slippers, mini cruelty-free lotion, etc.
Zero-Waste Gift Basket
Let the eco-warrior in your life know you care with the ultimate zero-waste gifts. Some of our favorite zero-waste essentials to include in the gift are:
reusable utensil set
glass or metal straws
reusable cloth or mesh produce bags
bar soap packaged in paper
bamboo toothbrush
vegan lip balm in a biodegradable container
vegan shampoo bar in a reusable and recyclable metal tin
stainless steel water bottle or reusable coffee tumblr
a copy of the book Give A Shit by vegan sustainability rockstar Ashlee Piper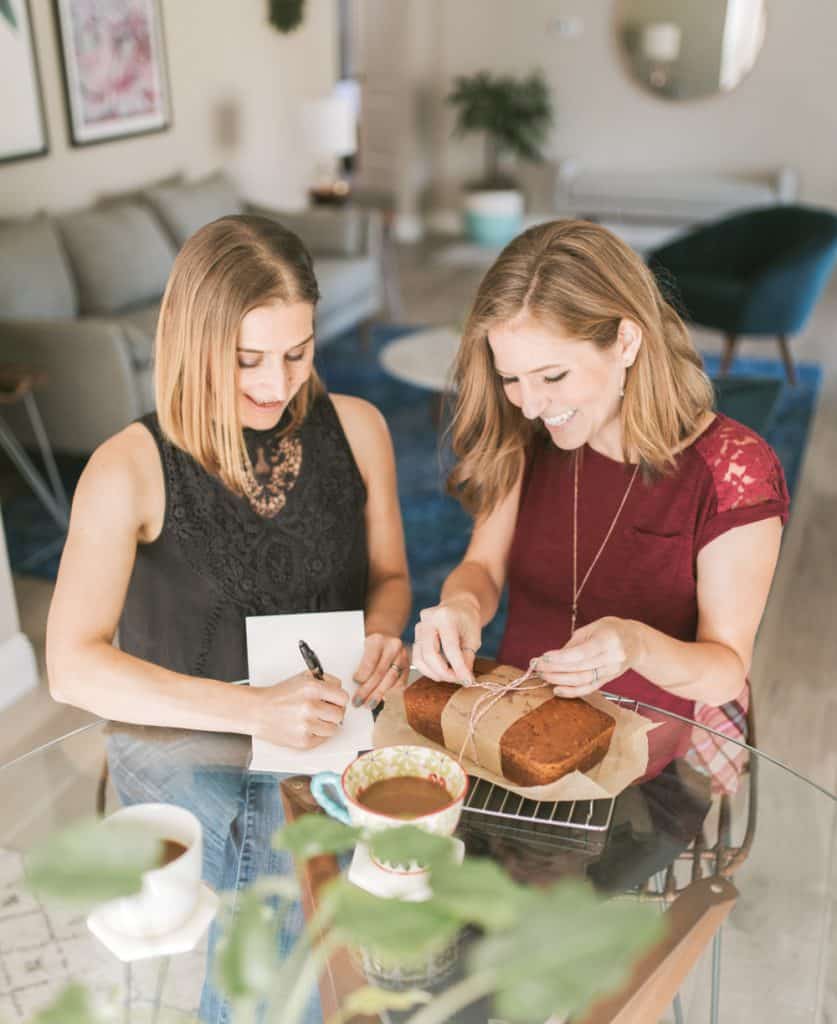 Special Vegan Food & Treats
Vegan Gifts For The Home
Vegan Bath & Beauty Lovers
Vegan Skincare or Body Care Gift Set
Vegan Soap (there are lots of gift-friendly options on Etsy and other popular brands)
Booda Organics (Zero Waste Body Butter, Lip Balm, etc.)
Compassionate Chick's Guide to DIY Beauty book (for the crafty DIY lover in your life)
LUSH Gift Set (bath bombs, soap, solid shampoo, etc.)
Pacifica gift box (Pacifica is a 100% vegan beauty brand)
Homemade Gift Basket With Your Favorite Bath & Body Products
Vegan Stocking Stuffers
Vegan Gifts For Him
Vegan Gifts For Her
Vegan Gifts For Babies
Vegan Gifts For Kids
Vegan Gifts For New Moms
Gifts For Dogs
Exciting Experiences & Adventures
Does your loved one like to travel? If you have the budget, why not surprise them with a trip to a vegan-friendly destination! You can visit one of the vegan-friendly cities below. Or how about a romantic visit to a farm animal sanctuary? If you're working with a tight budget, plan a day trip locally.
If travel isn't their thing but they love food, you can get them a gift card to a local vegan restaurant. That's practically guaranteed to be a home-run.
Charitable Donations & Virtual Adoptions
This vegan gift guide wouldn't be complete without one of the greatest gifts that give twice—charity donations! Many nonprofit organizations offer sponsorships or virtual animal adoptions that you can gift to a friend or loved one. Often they will send a certificate or card to the recipient letting them know about the gift you made in their honor.
Vegan Gifts from Vegan Nonprofit Organization Shops
Many nonprofits have online shops with items that give back and also make great gifts. Here are a few of our favorites.
Hungry For More Vegan Gift Ideas?
Check out our other gift guides for specific budgets, personalities, and occasions:
This guide to the best vegan gifts is not sponsored by any of the brands or companies mentioned, and we only share products and companies we sincerely adore! This article does contain affiliate links, and shopping through these links supports World of Vegan. Thank you, and happy gifting!