Over the past year I've fallen in love with essential oils. It all started when I was battling daily nausea related to an autoimmune condition, and a friend encouraged me to rub peppermint oil on my wrists and belly. The tingly soothing effects were immediate, and the aromatherapy helped me regain a calm focus and get through the day.
Ever since then, I've been fascinated by these mystical plant elements and I'm excited to share my subsequent discoveries with you today!
What Are Essential Oils?
Have you ever paused to smell a flower? Of course! And when you bend down to breathe in that delightful aroma, you're getting a little dose of essential oils—the volatile aromatic compounds found in plants. These highly concentrated phytochemicals give plants distinctive smells that encourage pollination while also protecting them from damage.
We humans are crafty creatures, and we've been using these plant-derived essential oils for medicinal and aromatherapeutic purposes for millennia. Today, we're putting advanced technology to work to distill these uber-powerful oils from leaves, roots, flowers, seeds, stems, bark, and more so that we can easily access and use them.
You can now visit almost any natural foods store or click a few buttons online and enjoy the benefits of essential oils like lavender, lemon, and peppermint (three of my personal favorites).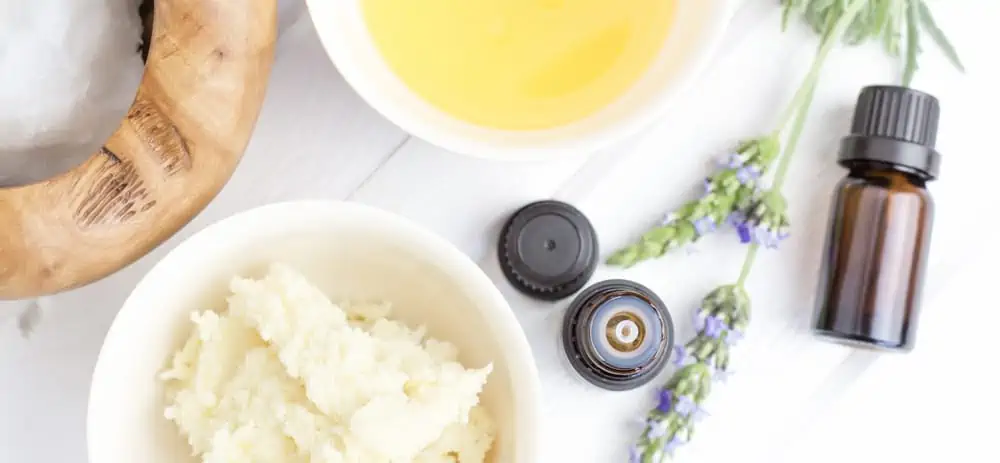 How To Use Essential Oils
Thousands of varieties of essential oil compounds have been identified, and some of the most common include: Cedarwood, Cinnamon Bark, Clary Sage, Eucalyptus, Frankincense, Lavender, Lemon, Lemongrass, Peppermint, Rosemary, Tea Tree, Wild Orange, and Ylang Ylang.
Each oil has unique properties, benefits, and suggested uses. Some of the most popular uses include:
Diffusing your favorite essential oils into the air (a safer alternative to burning candles)
Applying select oils directly onto the skin, with or without a carrier oil (popular spots include the neck, temples, abdomen, and the bottom of feet)
Ingesting them orally by adding them to beverages or recipes
Using as ingredients in DIY beauty products and household cleaners
Dripping a few drops in your toilet bowl as a natural Poo-Pourri
Adding the oils to your bath as soothing aromatherapy
Using them as a natural bug repellant
…you get it. The applications are limitless, and we're beginning to see various essential oils entering a plethora of mainstream products—from toothpastes to bath bombs. A welcomed replacement to synthetic chemical fragrances! Now let's look at some of the benefits essential oils offer.
The Benefits of Essential Oils
It's almost bedtime, and before you tuck in, you rub some lavender oil on the bottoms of your feet and turn on your diffuser. You dim the lights, turn off all the buzzing technology, and spend a few moments focused on YOU. There's little question that routines like this can help put our mind at ease, and that our mental state is intrinsically linked to our physical wellbeing. So that's the first benefit.
Next, many essential oils have antibacterial properties that make these oils perfect to include in home cleaning products. They are also an ideal ingredient in bath and beauty products because they not only add a delightful scent but can also act as a natural preservative of sorts (taking the place of cancer-causing parabens).
Beyond that, many of the health claims about the benefits of essential oils are speculative and not yet proven, in large part because it's difficult to distinguish between true therapeutic results and the placebo effect. You know, when you think something is going to have an effect—and then, voila, in your mind, it does. But I will share some of the unsubstantiated theories I've uncovered in my research nonetheless. Essential oil use may help:
Relax your body
Calm, focus, or stimulate your mind
Reduce stress
Soothe sore muscles
Alleviate pain
Cleanse the air
Clean and protect the home from harmful bacteria
…and more. Regardless of the accuracy of these claims, there's no doubt that essential oils smell delightful and taking a little more time in life to sit back and smell the roses is never a bad idea.
Essential Oil Brands
Searching for essential oil brands can be tricky. Many are listed as "all natural", but frequently have a chemical fragrance included or are highly diluted with inexpensive base oils. These tried-and-true, earth-friendly brands of essential oils are high quality and pure, as well as vegan and cruelty-free:
Art Naturals is known for their high-quality and affordable oils that are pesticide-free, organic, and 100% pure therapeutic grade. They offer at least 17 pure essential oils and two signature blends, Chi and Zen. We especially love their Baby Beginnings Oil Set.
This ethical and sustainably-minded company offers both certified organic and non-organic pure essential oils and blends. Their collection includes almost 35 organic essential oils and many other unique blends, as well as a large assortment of base oils, such as sweet almond, jojoba, and apricot kernel. You know what we like best about bout Aura Cacia? Their value sized oils!
The 25+ pure essential oils offered by San Francisco Bay-based Cliganic are organic, GMO-free and guaranteed not to include artificial ingredients, chemicals, or other unnecessary fillers. They sell singles, and blends, as well as their own diffusers. Definitely check out Cliganic's complete aromatherapy sets—so tempting!
Mountain Rose Herbs are a wonderful brand that provides more than a huge list of essential oils (including organic) on their website. This company shares recipes, tutorials, herbal education, and many tools for anyone interested in anything plant-based. Their lovely line of pure essential oils are incredibly top-notch and worth the money.
An easy-to-find and affordable brand with an extensive list of pure essential oils, as well as blends, carrier oils, and body care products. We love how this company categorizes their essential oils by purpose on their website, like Relaxation, Romance, or Energize. A great choice for anyone new to essential oils.
Plantlife's products are pure, gluten-free, GMO-free, and free of any synthetics. The company sells singles, sets, blends, diffusers, and carrier oils to choose from on their website. Fresh herbs and rich plant oils are their focus. Their Calm, Well Being, and Uplift mists are a must-try!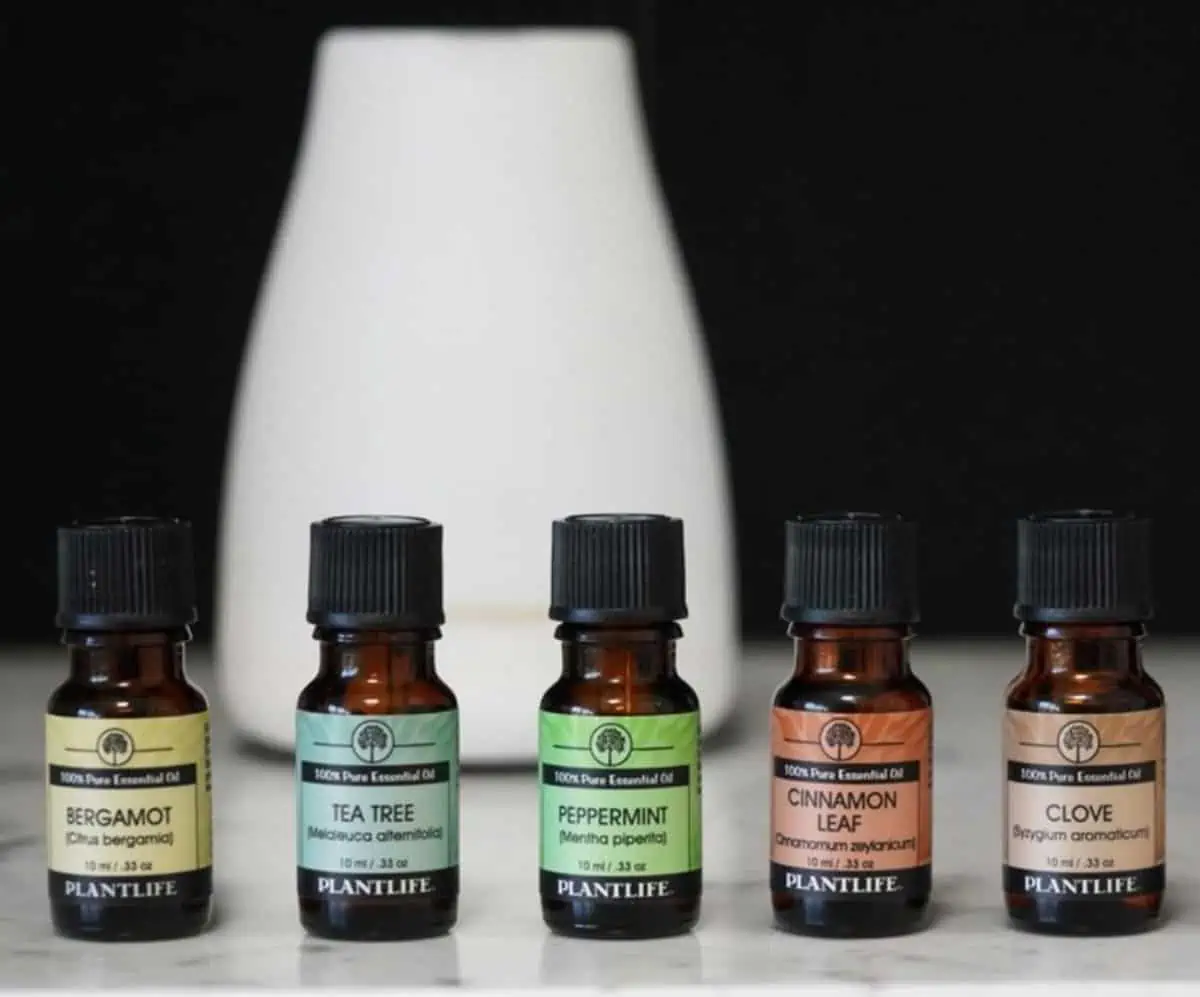 One of the best things about Plant Therapy is that they are deeply dedicated to natural living and a "people-first" promise. They not only stock organic essential oils and accessories, but they also offer an Oil of the Month club (pretty cool!) Their online Resource Center is chock full of DIYs, guides, classes, videos, and even coloring pages for anyone interested.
Where Can I Find The Best Essential Oil Diffuser?
If you want to get your paws on an essential oil diffuser, you have many options. I personally use this modern ZAQ diffuser. I love it because it's totally silent, it fades between several beautiful glowing colors, and it sends a soft plume of essential oil infused mist into the air, bringing with it a relaxing aroma as well as all the benefits of the oils you choose to diffuse.
And if you're looking for DIY essential oil recipes, look no further than The Compassionate Chick's Guide to DIY Beauty—an awesome book written by my dear friend Sunny that I had the pleasure of photographing.
This article was generously sponsored by ZAQ diffusers. The thoughts and ideas within this article are our own. We only feature companies that we truly adore!