Experts agree that the best way to get your recommended daily allowance of vitamins and minerals is through a balanced and diverse diet. Average people can agree that such a lofty goal might not be so easy.
Between busy schedules, grab-and-go meals, and picky eaters, it's a good idea to fill the gaps with a daily supplement or two. Vegans especially need to keep tabs on certain things that are harder to come across naturally on a plant-based diet, but everyone can benefit from a bit of nutritional assistance.
In the vast array of tablets, gummies, sprays, and liquids, what are the best bets for optimal health? More importantly, what would make one of these options unsuitable for cruelty-free consumers? Let's take a closer look at the fine print!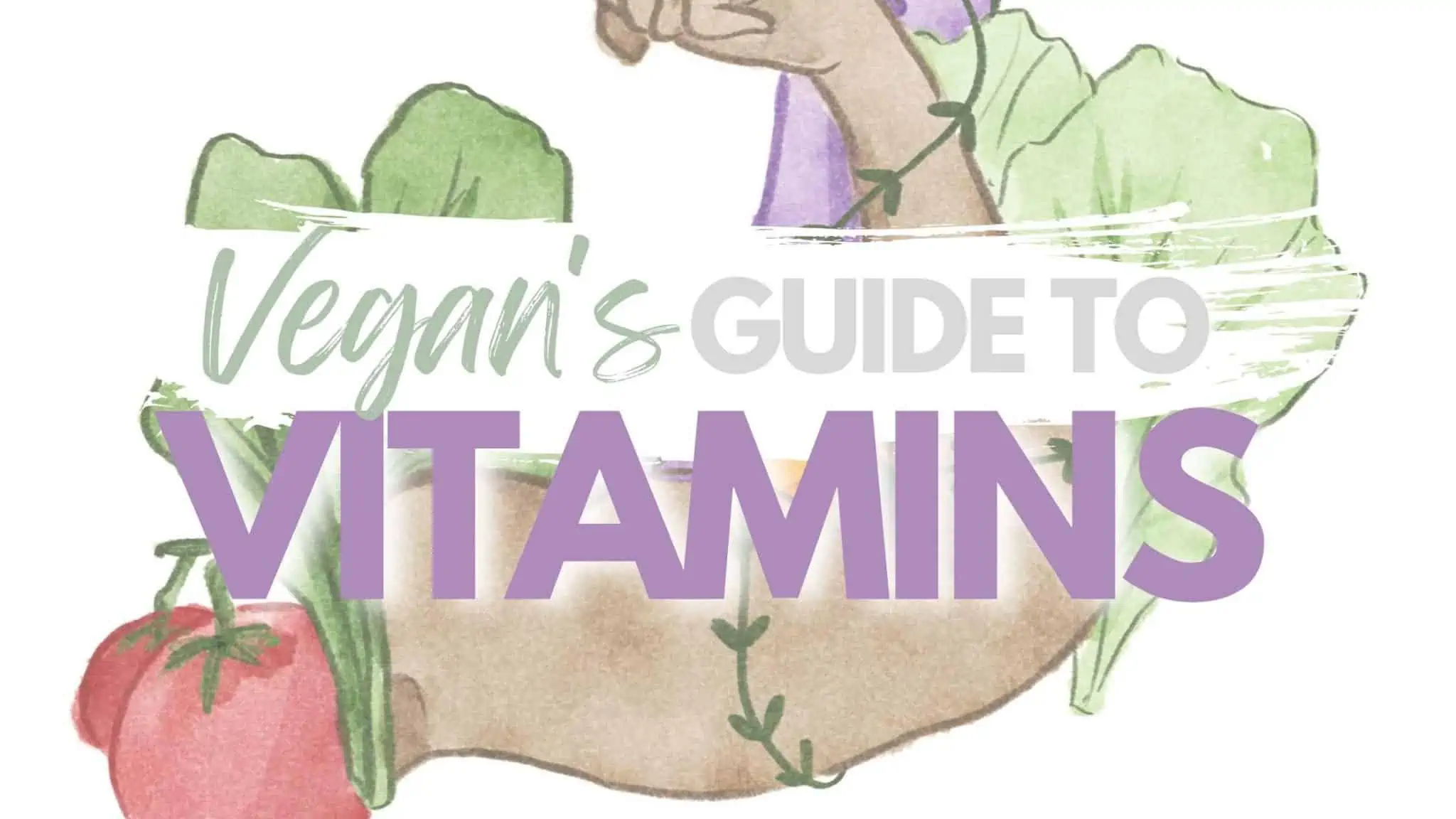 Non-Vegan Vitamin Ingredients to Avoid
While the active ingredients in most vitamins and supplements are synthesized in labs or purely plant-based, the trouble comes with the medium in which it's packaged.
Gelatin: Convention soft gels or capsules have traditionally been made from the clear casing, made from highly processed animal bones and hooves. This is also an issue for anyone that keeps kosher since the origin isn't often specified. It could be cows, horses, pigs, fish, and or more. Luckily vegetarian softgels and capsules exist and are becoming more and more widely available.
Collagen: Related to gelatin, this is a protein that comes from the connective tissue, skin, tendon, bone, and cartilage from various animals.
Fish or Cod Liver Oil: This one should be obvious, but you should keep an eye out for our aquatic friends, particularly when selecting an Omega 3 or DHA supplement.
Lactose: Often used as a filler ingredient, this milk sugar is refined from dairy. Anyone with a dairy allergy or intolerance needs to be very careful to steer clear, too.
Honey: A spoonful or sugar helps the medicine go down, but unfortunately, that sweetness sometimes takes the form of honey, particularly in liquid formulas for kids. Though it can take the bitter edge off various vitamins, it's not at all sweet for the bees and their colonies.
Vitamin D3: This specific form of vegan Vitamin D can sometimes be sourced from sheep's wool. Unless it's specified as coming from a plant source, assume the worst and leave it on the shelf.
Glucosamine and Chondroitin: This duo often work together in various formulations for enhancing joint health. Sadly, the shellfish and sharks that they come from would have preferred to be together under the sea.
There are many other questionable components, such as Carotene, Vitamin B-12, Vitamin A, fatty acids, and more that can sometimes come from an animal source. Remove any doubt or worry from your RDA by simply seeking out companies that are transparent about their ingredients and clearly state their commitment to vegan values.
Key Vitamins That Are Important for Vegans
There are several essential vitamins and nutrients that are essential for all humans to get, but some are particularly necessary for vegan and vegetarian eaters to pay attention to. These include:
Best Multivitamins for Most Vegan Adults
Everybody is different, so no single choice will be the best one for everyone. Thankfully, there's a wealth of options on the market these days to accommodate everyone's needs, cruelty-free.
Vegans especially need to be mindful of their Omega-3s, Vitamins B12 and D, Calcium, Iodine, Iron, and Zinc, since these can be harder to get on a plant-based diet. Consult a doctor to get your levels checked before making radical changes to your daily regime.
Enhance your plant-based diet with Future Kind's essential multivitamins, suitable for adults, teens, and kids aged 11+. Featuring a pleasant citrus scent, they include vitamins B12 and D, as well as omega-3s. Packaged in an eco-friendly glass bottle, they may contribute to supporting your energy, mental clarity, and mood.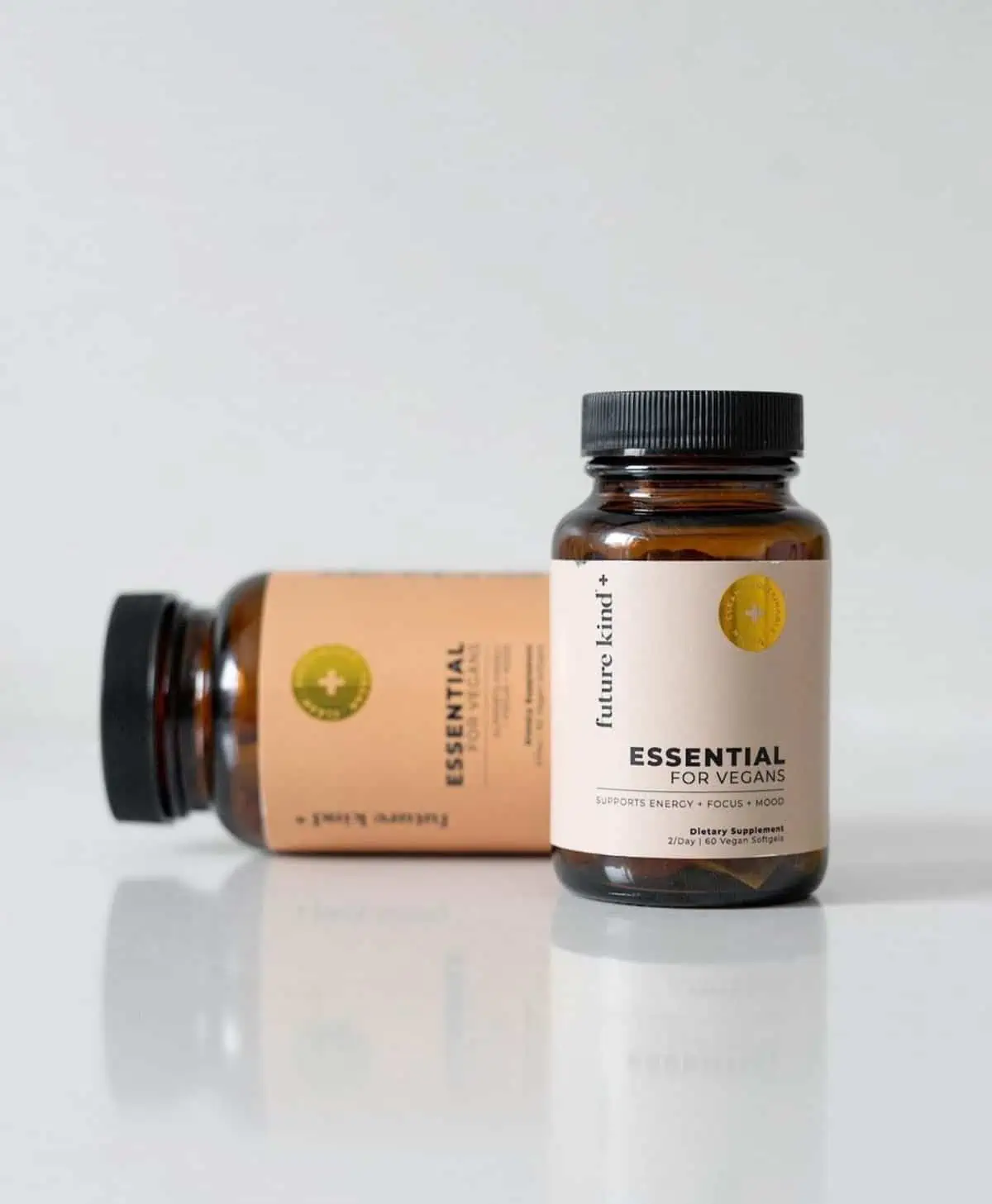 Elevate your plant-based journey with these vegan-friendly multivitamins. This carefully crafted 7-in-1 formulation includes vitamins B12 and D, omega-3s, DHA and EPA, iron, iodine, zinc, and calcium. These vegan, non-GMO, and gluten-free vitamins are manufactured in state-of-the-art cGMP-compliant and NSF-certified facilities and are third-party tested.
Unlock your daily vitality with these all-in-one multivitamins with a formulation for men and another for women. It's packed with 24 essential vitamins and minerals, plus plant-based nutrients from lichen, sunflower, marine algae, and kelp. This bioactive formula is designed to enhance absorption and supports natural energy, heart, brain, and immune health.
These multivitamins are packed with 15 essential vitamins and minerals, including biotin, vitamins C and D3, and iron. In addition to being vegan-friendly, this supplement supports energy, metabolism, and overall well-being. Crafted from over 30 organic fruits and veggies, it's certified organic, non-GMO, and gluten-free.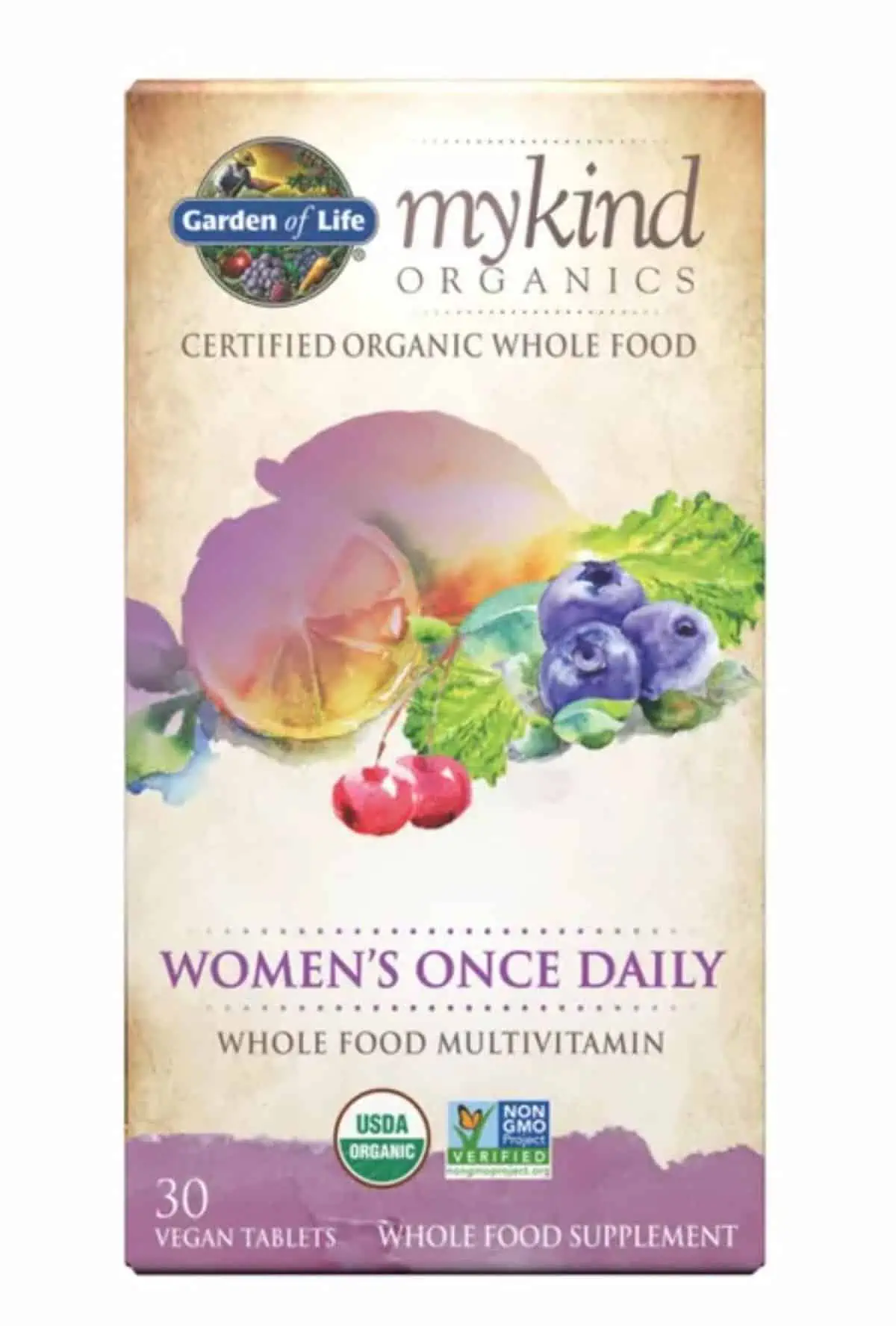 This multivitamin is crafted to provide vital nutrients often lacking in plant-based diets like vitamins B12, K2, and D3, DHA and EPA, omega-3s, iodine, magnesium, selenium, and, zinc. It also supports immune defenses, heart health, metabolism, and brain function. Plus, their packaging is 100% biodegradable and compostable!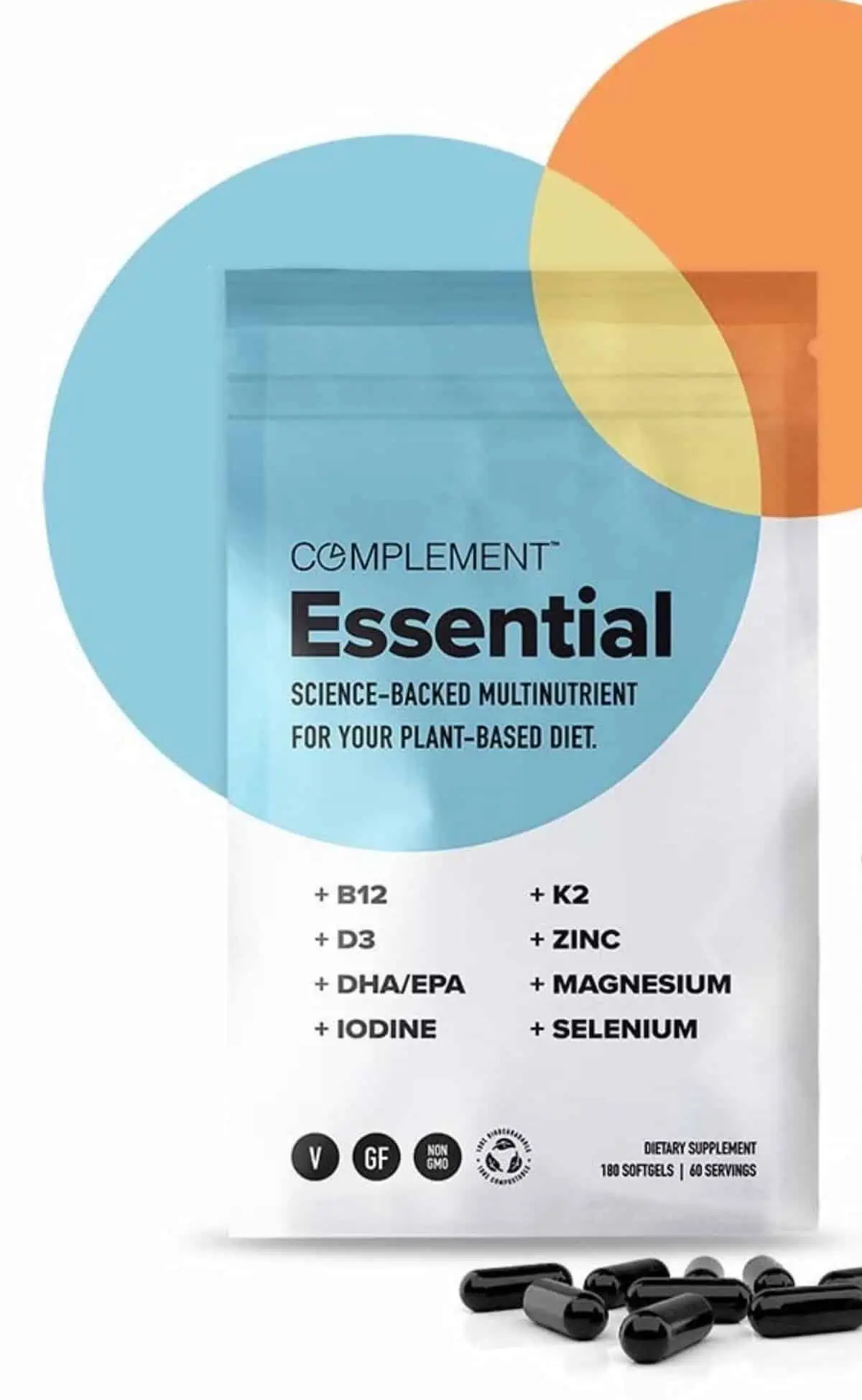 Deva One Daily vegan multivitamins are packed with effective doses of essential vitamins and minerals and helps bridge any gaps in your diet. Boost your energy with B-complex vitamins, and combat aging with antioxidants like vitamins C and E. Tailored for vegans and vegetarians, it's also allergen-free for peace of mind.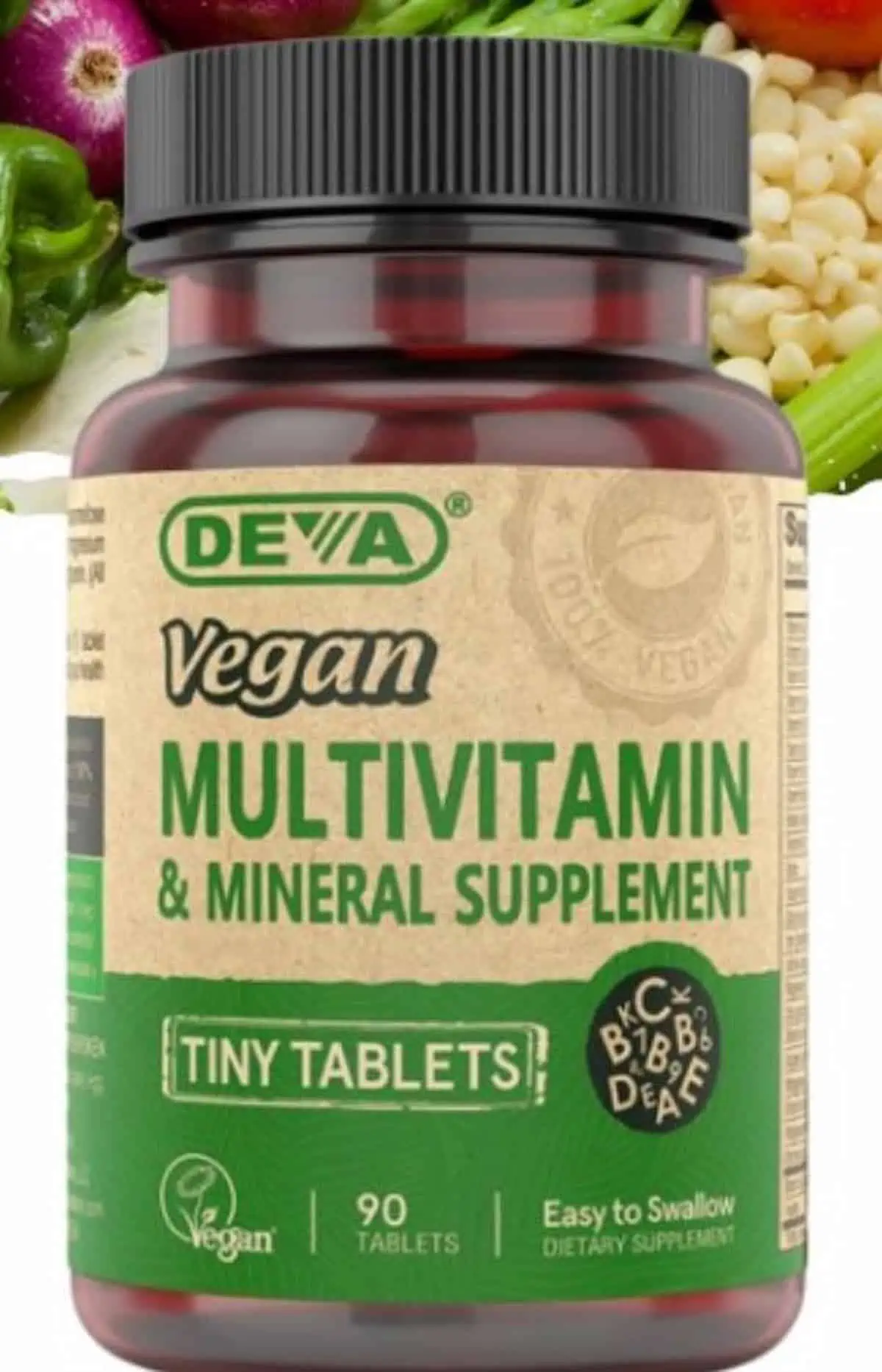 This convenient liquid multivitamin is packed with essential nutrients that support immune health, energy, and overall well-being. It offers a powerful blend of B vitamins and more. It's easy to take, and in addition to being vegan, it's also nut-free, soy-free, and sugar-free.

Ritual vegan multivitamins offer a clinically-backed formula, fills nutrient gaps, and is made with high-quality ingredients. These include sustainably-sourced vitamin D3, omega-3 DHA, biologically-active vitamin B12, and gentle iron. This distinctive beadlet-in-oil ensures optimal absorption. This vegan brand is also a certified B-Corp.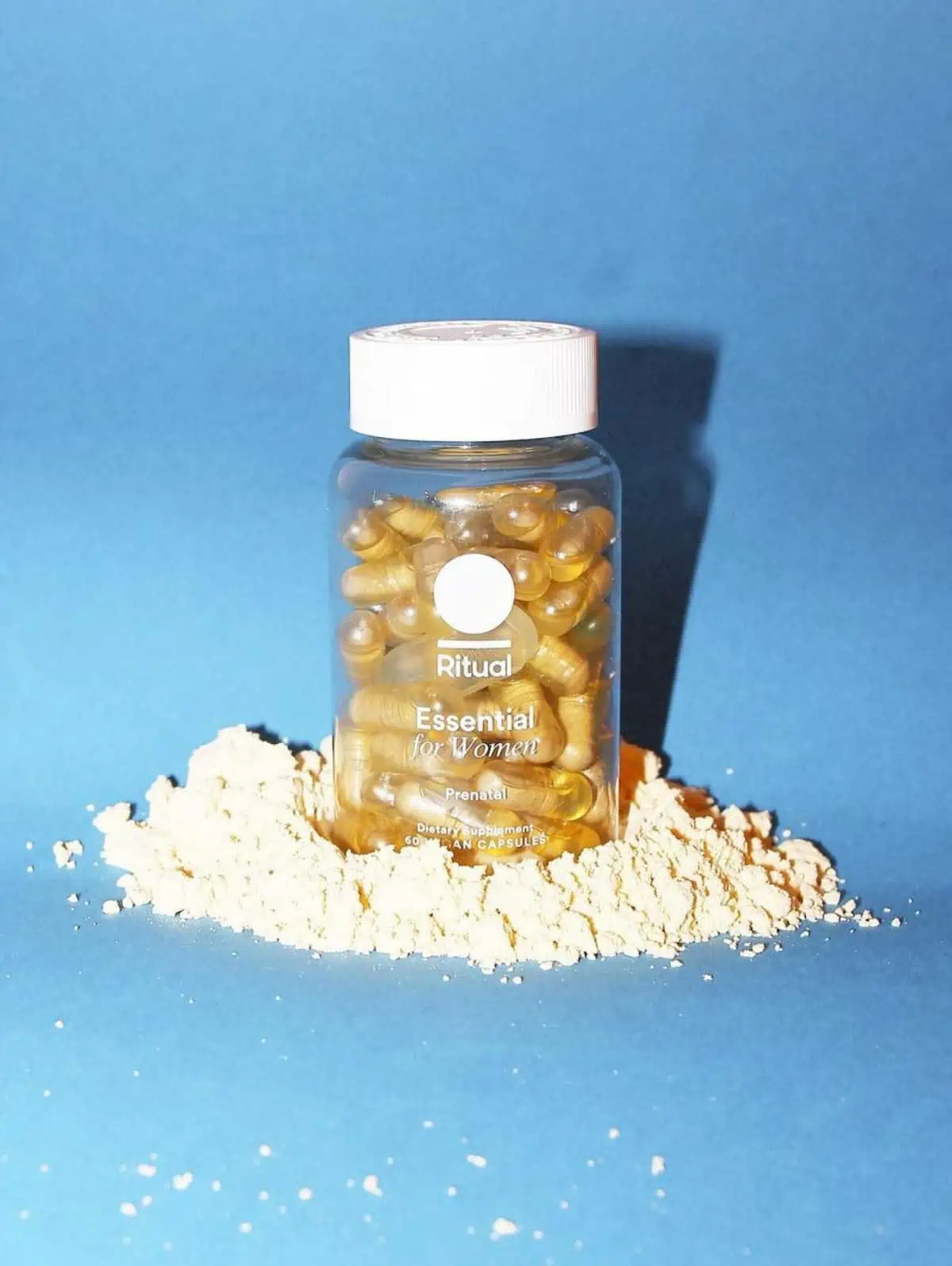 VeganVitality's vegan multivitamin for women offers a 6-month supply in one bottle. Packed with premium-quality nutrients, this multivitamin is free from common allergens, and third-party tested for quality.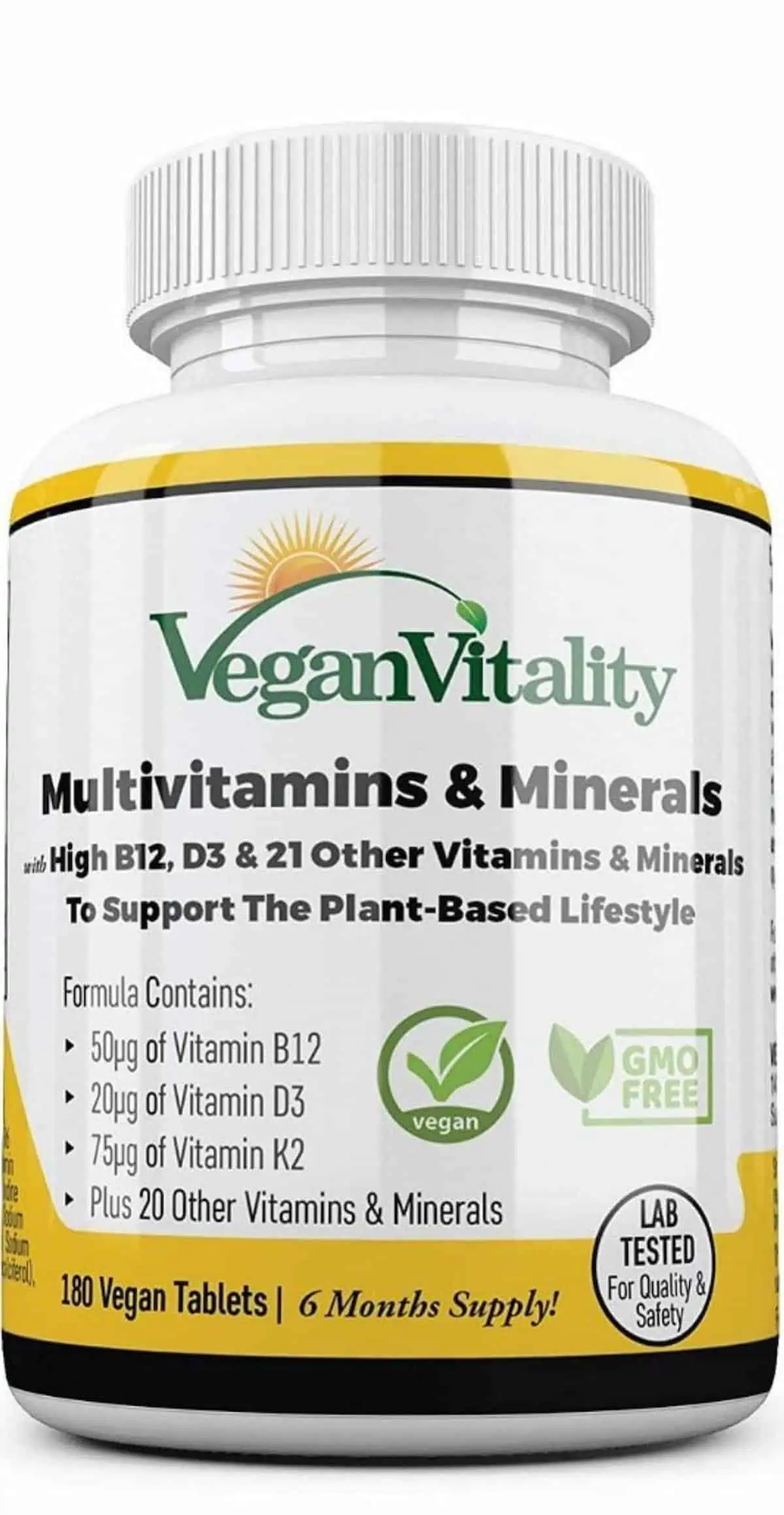 This vegan, whole-food multivitamin is crafted with organic fruits and vegetables and is free from artificial ingredients and allergens. Supplements Studio's premium formulation may help boost your immune system, support your overall well-being, and maintain your mental clarity. This GMP-certified, third-party tested supplement is a great way to support your health!
Revitalize your daily routine with these vegan vitamin gummies, packed with essential vitamins and minerals. Enjoy three flavors, including strawberry, orange, and pineapple. Made in the USA, these vitamin gummies are suitable for all ages.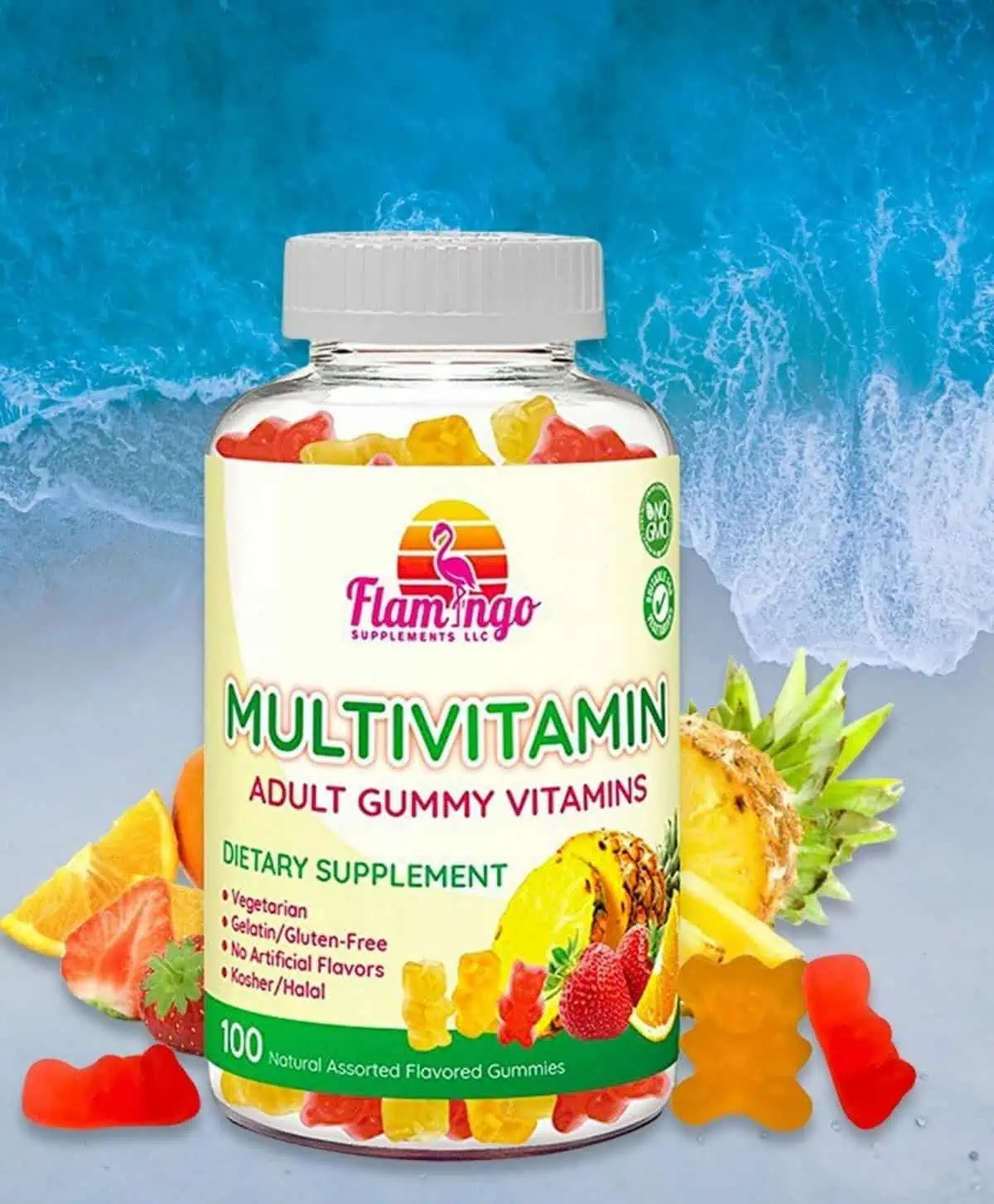 Enhance your well-being with Doctor's Best Multi-Vitamin, a comprehensive blend of vital vitamins and minerals. This iron-free formula is designed for optimized absorption. With this multivitamin, you can help address any nutritional gaps and optimize your health.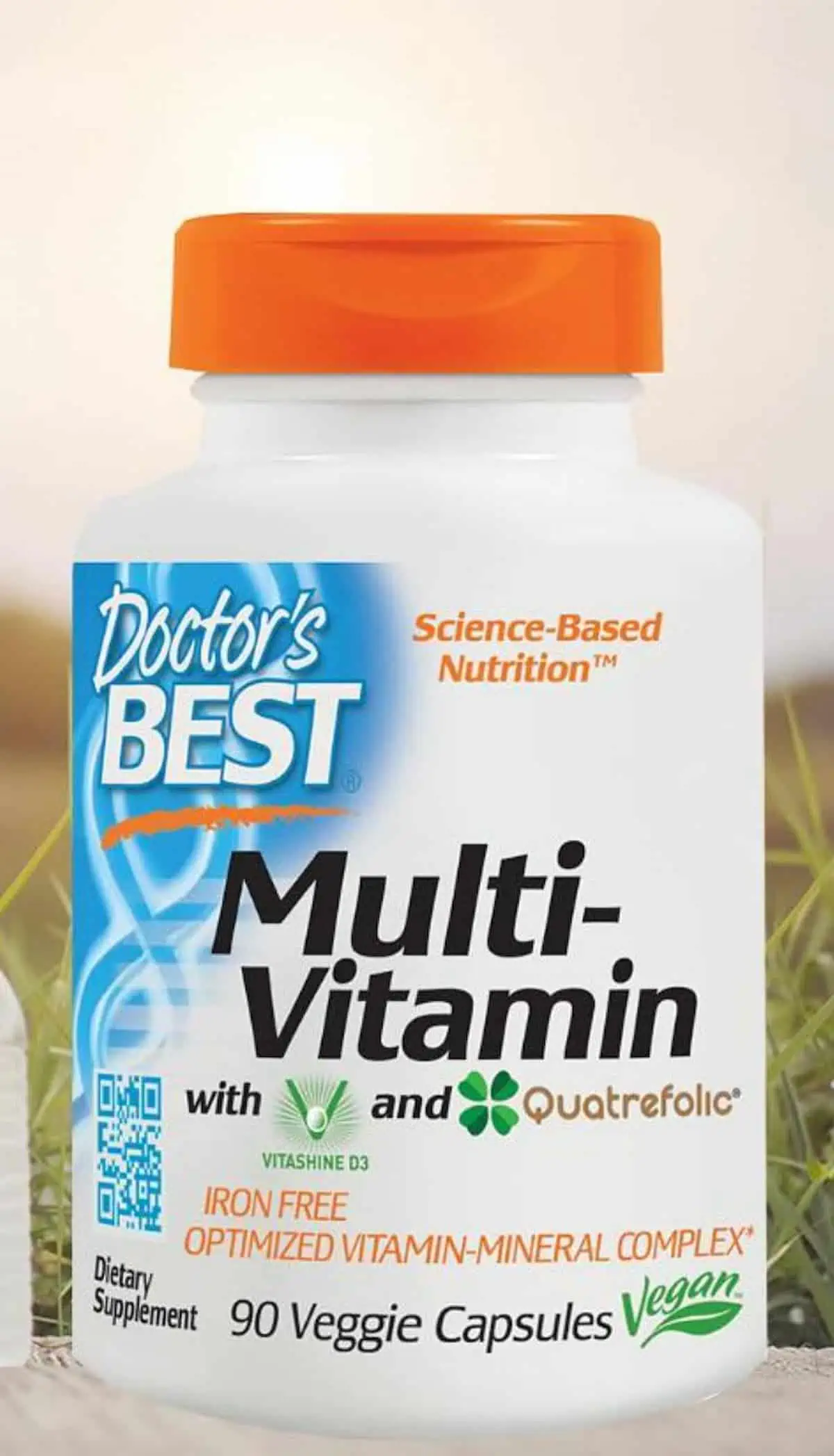 Support your plant-based lifestyle with this science-backed multivitamin. Wholier is formulated with nutrient forms from familiar food sources like marine plants, chickpeas, and rice. This delayed-release, no-nausea capsule may be taken with or without food. It's also third-party tested for purity and contaminants. Plus, it has a refreshing citrus flavor and scent!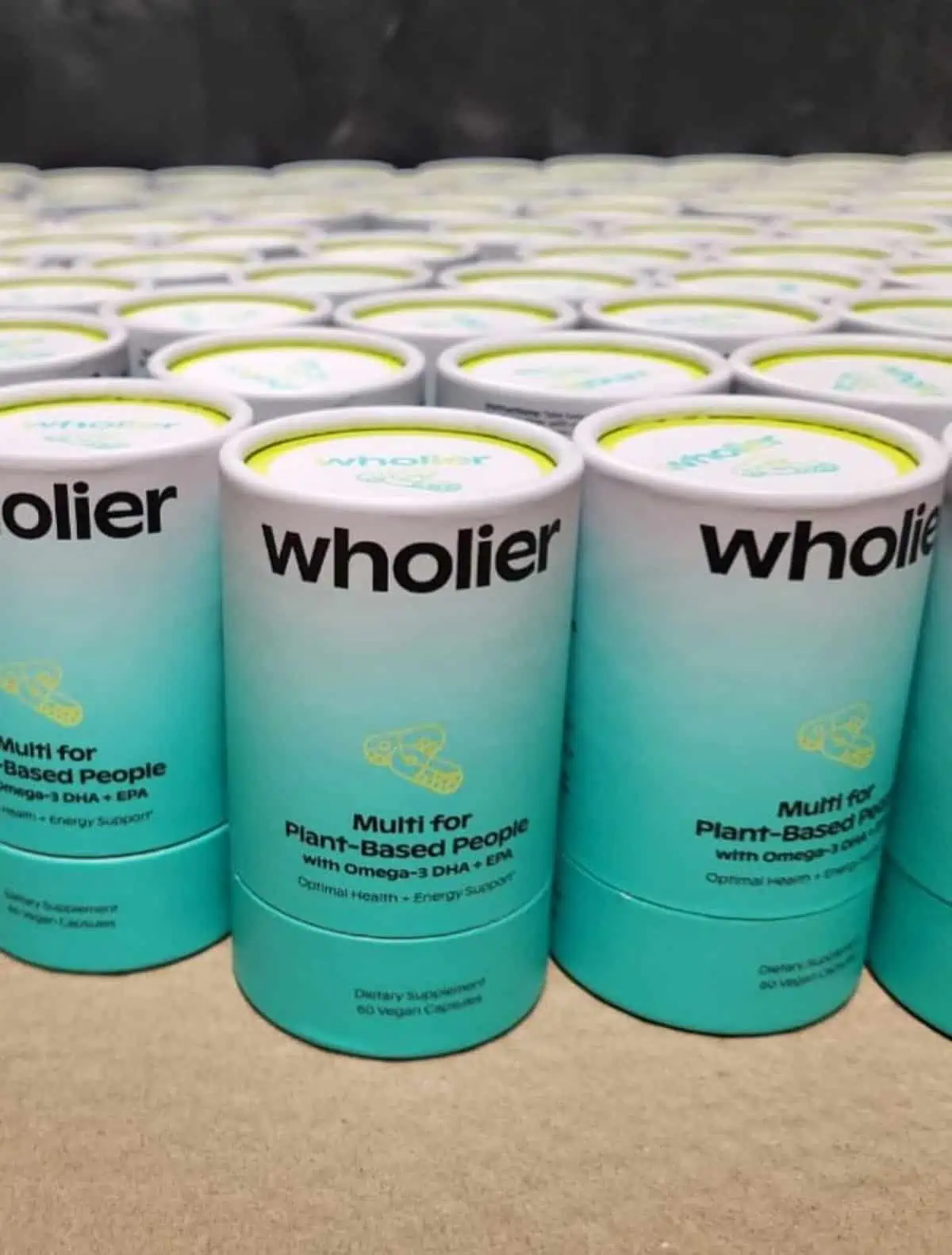 This vegan multivitamin is packed with 56 non-GMO superfoods and has an additive-free formula that is free from allergens. This multivitamin promotes fast nutrient absorption and boosts natural energy without stimulants. This Canadian brand is family owned and this product is triple third-party tested.
Enhance your well-being with this vegan multivitamin, delivering a 100% daily value of essential nutrients. These non-chalky, cherry-flavored tablets dissolve easily on your tongue, providing a quick and easy supplement solution. These may help to promote your overall health, including brain, bone, and immune support, plus it has no sugar or artificial additives. Additionally, these are non-GMO, free from common irritants, and manufactured in the USA with trusted global ingredients.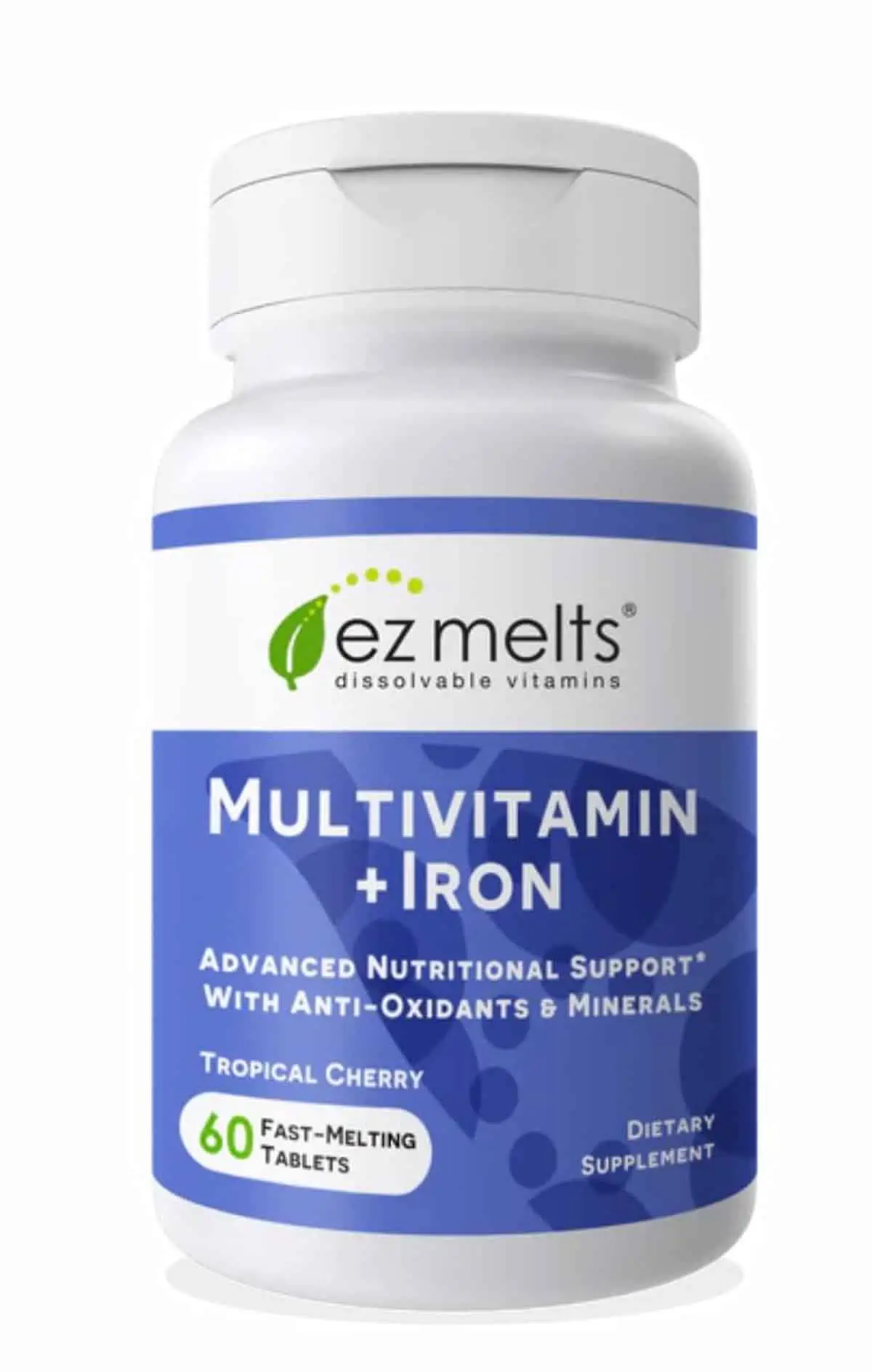 Vedge Essential multivitamins help to nourish your body with these top three essential nutrients: vitamins B12 and D3, and omega-3s. Crafted to enhance your diet, it may also help to support your optimal performance throughout the day.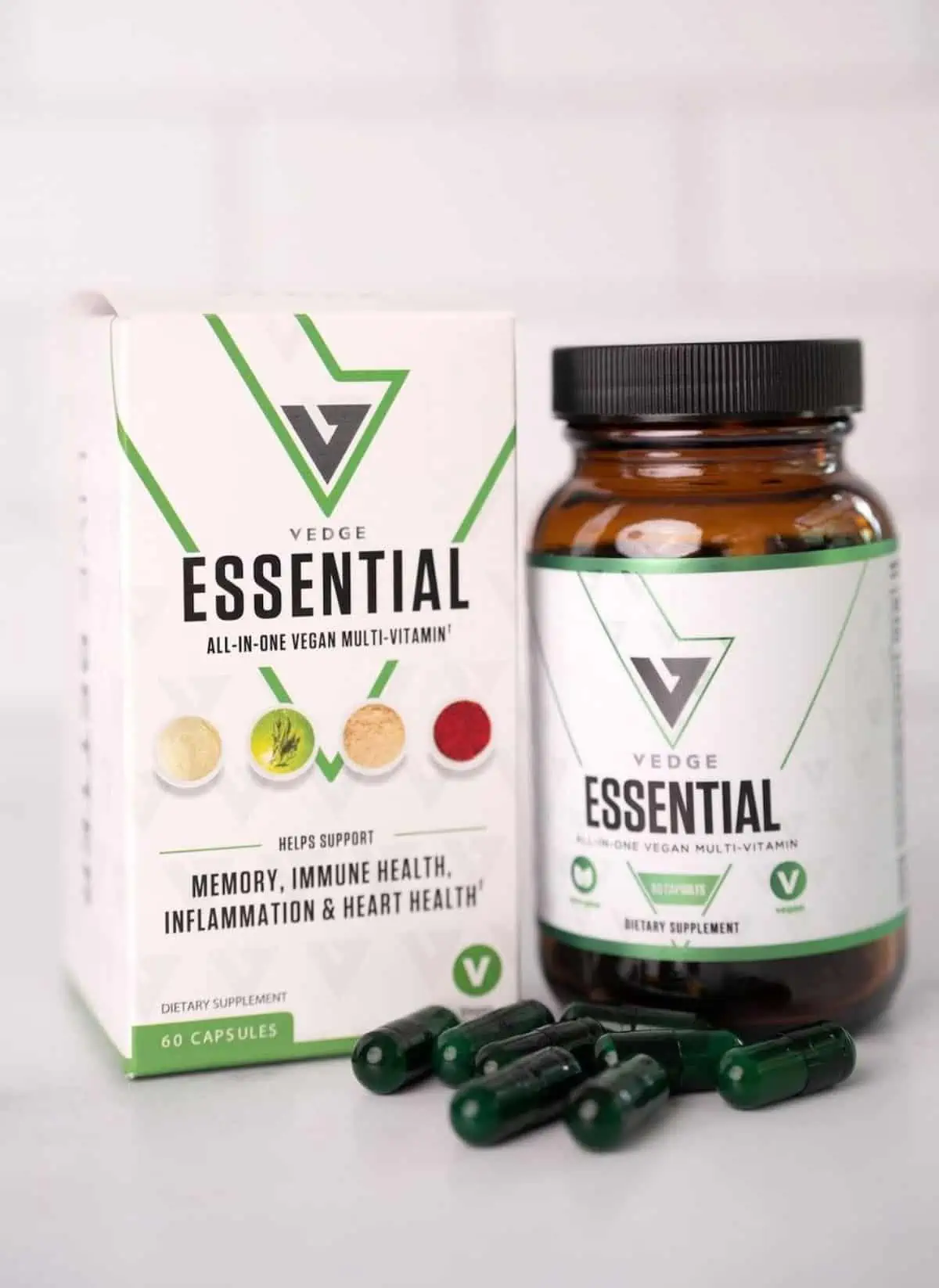 Tailored for both men and women, this complete multivitamin complex contains 22 essential vitamins and minerals. Enriched with a proprietary blend of 42 fruits and vegetables, including elderberry, acai, goji berry, and spirulina, it provides a natural energy boost. With a focus on immune support, this plant-based formula includes potent vitamins like C, B6, and E. It's also made in the USA, non-GMO, Halal certified, and produced in a GMP facility.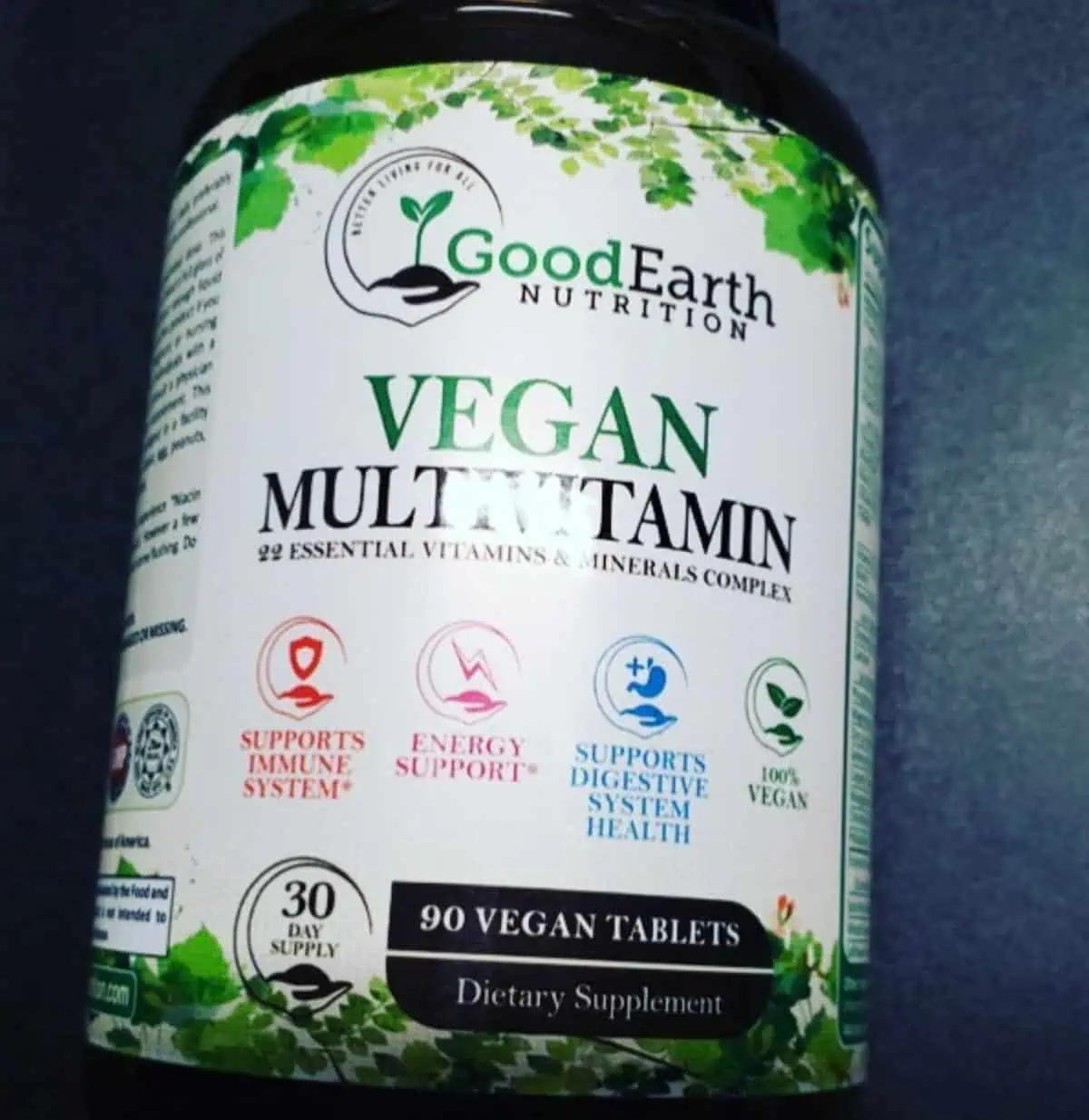 Best Multivitamins for Vegan Kids
Kids don't always make the most nutritious choices, so if you get stuck in a rut of plain pasta for dinner five times a week, you can still make sure they're still getting everything they need to grow and thrive. In addition to being specifically formulated for smaller bodies, they're often in chewable or liquid forms that are easier to swallow. Some are even downright treats!
MaryRuth's Vegan Kids Multivitamin Gummies
Complement Essential Liquid Vegan Nutrients
Ritual's Essential for Kids Multivitamin
Rainbow Light Kids One Multivitamin
Hello Bello Kids Organic Multi
Llama Naturals Plant-Based Multivitamin
California Gold Nutrition Kid's Multi Vitamin Gummies
Renzos Picky Eater Multi
NUTRAMIN Vitamin Gummies for Kids
Garden of Life mykind Organics Kids Gummy Vitamins
Wellvites Kids Multivitamin Gummies
Fruily Organic Children's Multivitamin Real Fruit Gummy
Yumi Gummy Vitamins for Kids 4+
Vegan Gummy Vitamins
Gummies are traditionally made using gelatin, which is not vegetarian or vegan as its made from animal skin and bones. But fret not, dear parents and adults who can't swallow pills! Vegan gummy vitamins not only exist, but there is a growing array of options to choose from. Here are the most popular vegan gummy vitamin brands we know of:
NATURELO (for adults and for kids)
Garden of Life MyKind (they have gummy vitamins for kids, adults, and prenatal gummy vitamins)
Hello Bello
Llama Naturals
Mary Ruth's
Yumi
Ritual Kids Multivitamin Gummies
New Nordic
Vitamin Friends
Chewwies
Herbaland
Love, Beauty & Planet
Best Prenatal Vegan Vitamins
A mom-to-be has different needs when her body becomes the support system for a new life. There are different vegan prenatal vitamin formulas designed to nourish before, during, and after vegan pregnancy to welcome your new baby in with the best health.
Vegan Vitamin B12 Supplements
By far the most talked about vitamin that is essential for vegans to supplement is Vitamin B-12. We have an entire article dedicated to vegan vitamins B-12 and why it's so important, and we encourage you to read it. The most popular forms of B-12 are sublingual vitamins (that you dissolve under your tongue), B-12 sprays, and B-12 shots (administered through your doctor's office). Here are some widely available options: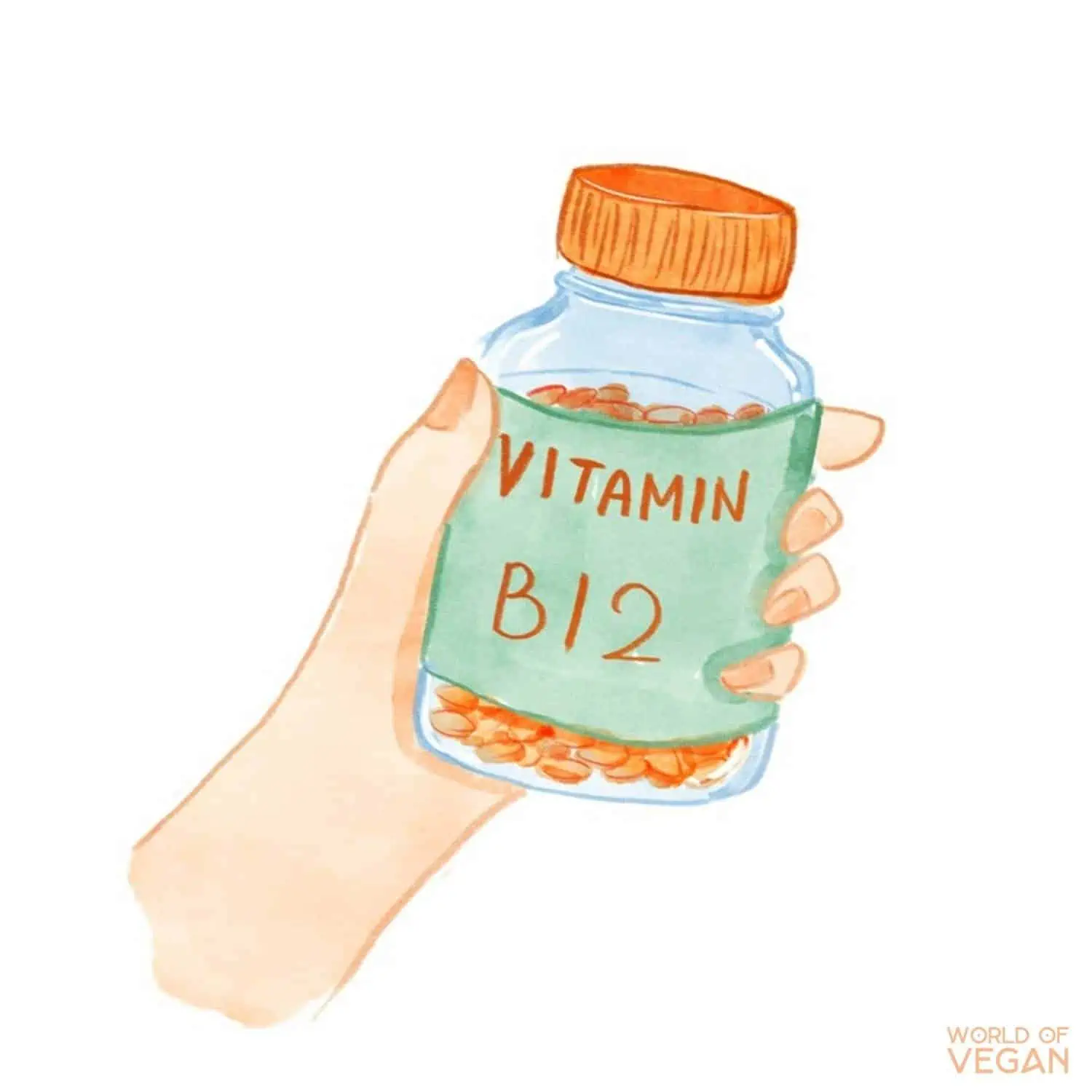 Best Vegan Omega-3 / DHA Vitamins
Omega 3 fatty acids are necessary for brain health. You can satisfy our needs with 1 tablespoon of ground flax or chia seeds every day or seek out an alternative source that makes it easier to check off your to-do list.
Naturelo Vegan DHA Omega-3 from Algae
Ovega-3
Freshfield Vegan Omega 3, DHA, and DPA
SR Vegan Omega-3
Purity Products Vegan Omega 3-6-9
Zenwise Vegan Omega-3
Deva Vegan Omega-3 DHA EPA Supplement
MaryRuth's Omega 3 6 7 9 Gummies
Nature's Way NutraVege Omega-3 Plant-Based Softgels
Spectrum Essentials Soft Gels, Vegan Ultra Omega-3 EPA and DHA with Vitamin D
Barlean's Organic Oils Seriously Delicious Strawberry Banana Smoothie from Flax Oil
Havasu Nutrition Vegetarian Omega 3-6-9 Gummies + DHA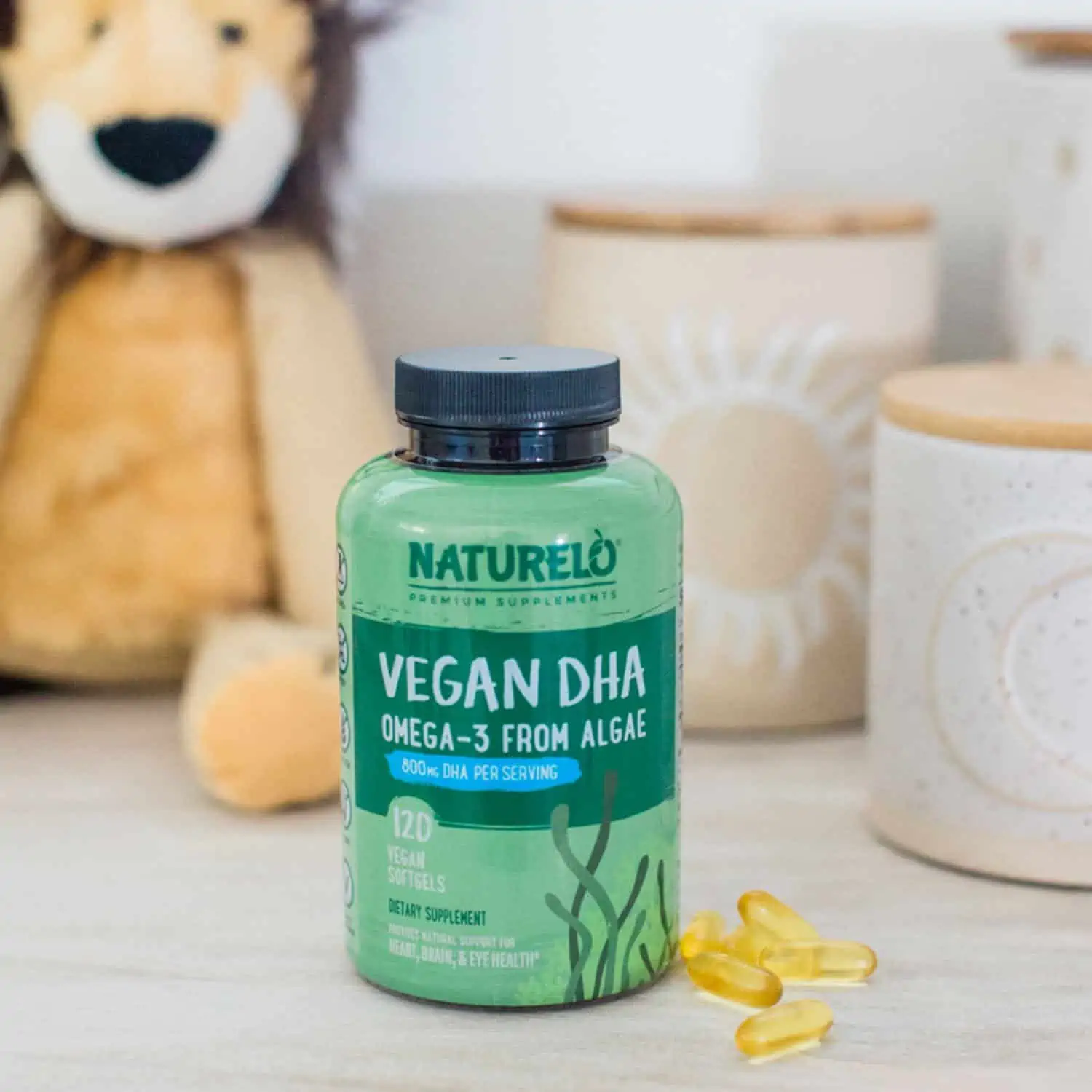 Vegan Probiotics
Digestive health and harmony is critical for overall wellbeing, which is why it's always smart to add probiotics into your diet. Natural sources include fermented foods such as sauerkraut, kimchi, yogurt, kombucha, and more. For an extra assist, check out these quick fixes:
NATURELO Multibiotic
MaryRuth's Gut Flora Health+ Enzymes
Deva Vegan Probiotic with FOS Prebiotics
Zenwise Health Digestive Enzymes Plus Prebiotics & Probiotics
Yuve Vegan Probiotic Gummies
Rae Pre + Probiotic
Garden of Life Dr. Formulated Probiotics Platinum Series Restore
Wholesome Wellness Digestive Enzymes
NOW Supplements Probiotic-10
Ora Organic Probiotics with Prebiotics
Consult Your Doctor or a Registered Dietitian
No matter your life stage or health status, it's a good idea to visit your doctor at least one a year for regular checkups. Review your blood levels with them to make sure you're getting everything that you need, through food or supplements, to live a fuller life. We are not doctors, and Google is not a doctor. And doctors are not nutritionists or Registered Dietitians and often receive very limited nutrition training. We have a list of plant-based and vegan Registered Dietitians available for consultation if you need customized help!
Other Vegan Nutrition Guides
This guide to the best vegetarian and vegan vitamins was written with support from Hannah Kaminsky. The information presented here is not to be construed as medical advice or used to diagnose, treat, cure or prevent any condition or disease.