Can we agree that baked gifts are the best vegan gifts? We are so lucky to be living in a time of talented vegan bakers who wish to share their tasty treats with us! From cookies and cakes to brownies and bundts, there are dozens of delicious delicacies to satisfy every sweet tooth. And guess what? They can be shipped to your doorstep (or a friend's) so you don't even need to leave the couch.
We are blown away by the sheer number of sensational vegan bakeries that exist online. Not only do the shops sell the most delectable desserts and super cute sweets, but they also feature freshly baked breads, rolls, and even appetizers. We love how each vegan bakery style is unique, with oodles of options!
Many of these vegan bakeries offer gluten-free, soy-free, nut-free, sugar-free, and allergen-free options.
How Do I Find A Vegan Bakery Near Me?
Local vegan bakeries are emerging in cities around the world. In nearly every major urban area, one can discover a vegan-friendly bakery or even several exclusively vegan bakeries.
If you travel to one of the hottest vegan cities like New York, San Francisco, Austin, Chicago, Seattle, Cleveland, Berkeley, Oakland, London, or Chile, you'll have more vegan bakeries nearby than you can fit in a weekend.
We love the Happy Cow phone app which is similar to Yelp but specifically geared toward vegan and vegan-friendly establishments. If you're traveling—or just looking for the best local vegan bakeries or eateries near you—Happy Cow can point you to them.
When you open the Happy Cow app on your phone, you'll immediately find a list of the closest vegan hotspots, complete with star ratings, reviews, and the exact distance from your location. Additionally, the app offers a map with directions, making it incredibly convenient to navigate your way to the bakery or eatery of your choice.
Mainstream chains are also beginning to recognize the growing demand for vegan baked goods. Whole Foods Market, for instance, is an excellent option for vegans as they offer custom-made vegan cakes for all types of celebrations, as well as cupcakes, cookies, doughnuts, puddings, and more.
100% Vegan Bakeries That Ship Nationwide
Tens of thousands of people are searching for a "vegan bakery near me" or "vegan desserts near me" every month. Let's celebrate the best vegan bakeries and vegan bakers meeting these needs and serving plant-based treats to the people!
Below, you'll find a lengthy list that will help you choose the best vegan bakery for your needs. They all offer nationwide shipping and home delivery! We've included the location, just in case you're able to visit or pick up in person. Select shops also offer specialty services or personalization on their cookies or cakes.
They have delicious, individually wrapped vegan cookies that ship in cute boxes by the dozen and fun seasonal flavors like maple glazed pumpkin cookies for fall and a special winter holiday box with the most chewy delicious vegan brownies. They also have a wide variety of year-round cookie collections and gift certificates. Great for gifts, events, and company parties. Their vanilla bean cookies are our favorite!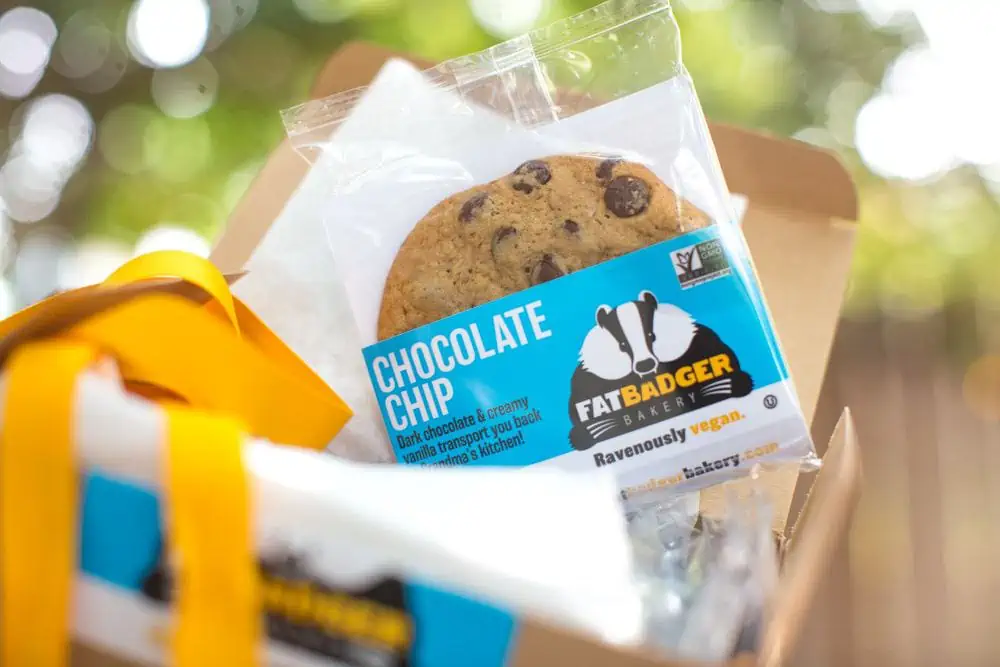 This bakery always has gluten-free vegan cakes, cookies, donuts, pies, and tarts. They have really fun vegan dessert boxes that make great gifts. Our favorites include their cake in a jar, cakesicles, pink donuts with sprinkles, and cake pops. They all travel very well and can be frozen for up to three months after they arrive.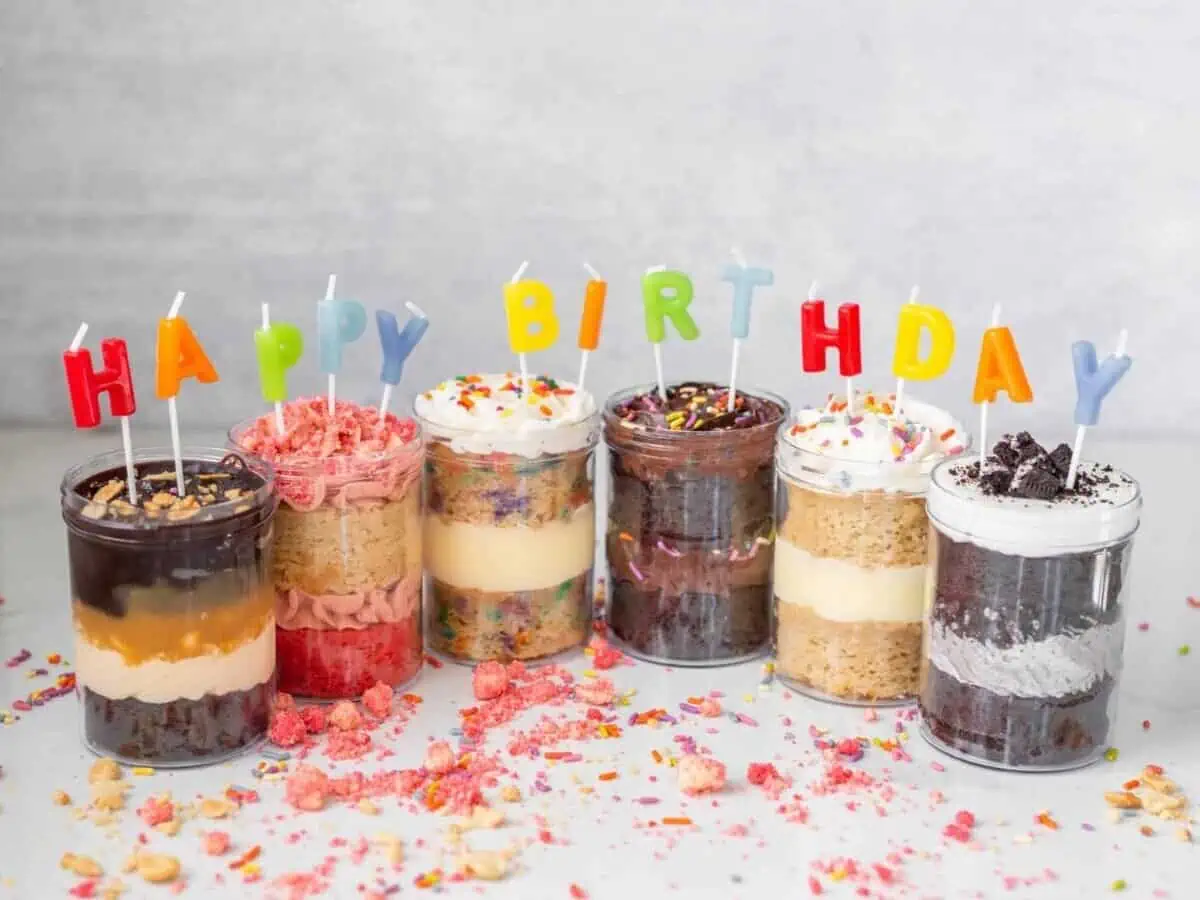 This bakery transforms southern recipes into healthier vegan versions without lacking in taste. You'll find cakes, cookies, donuts, brownies, rolls, gift cards, and merch.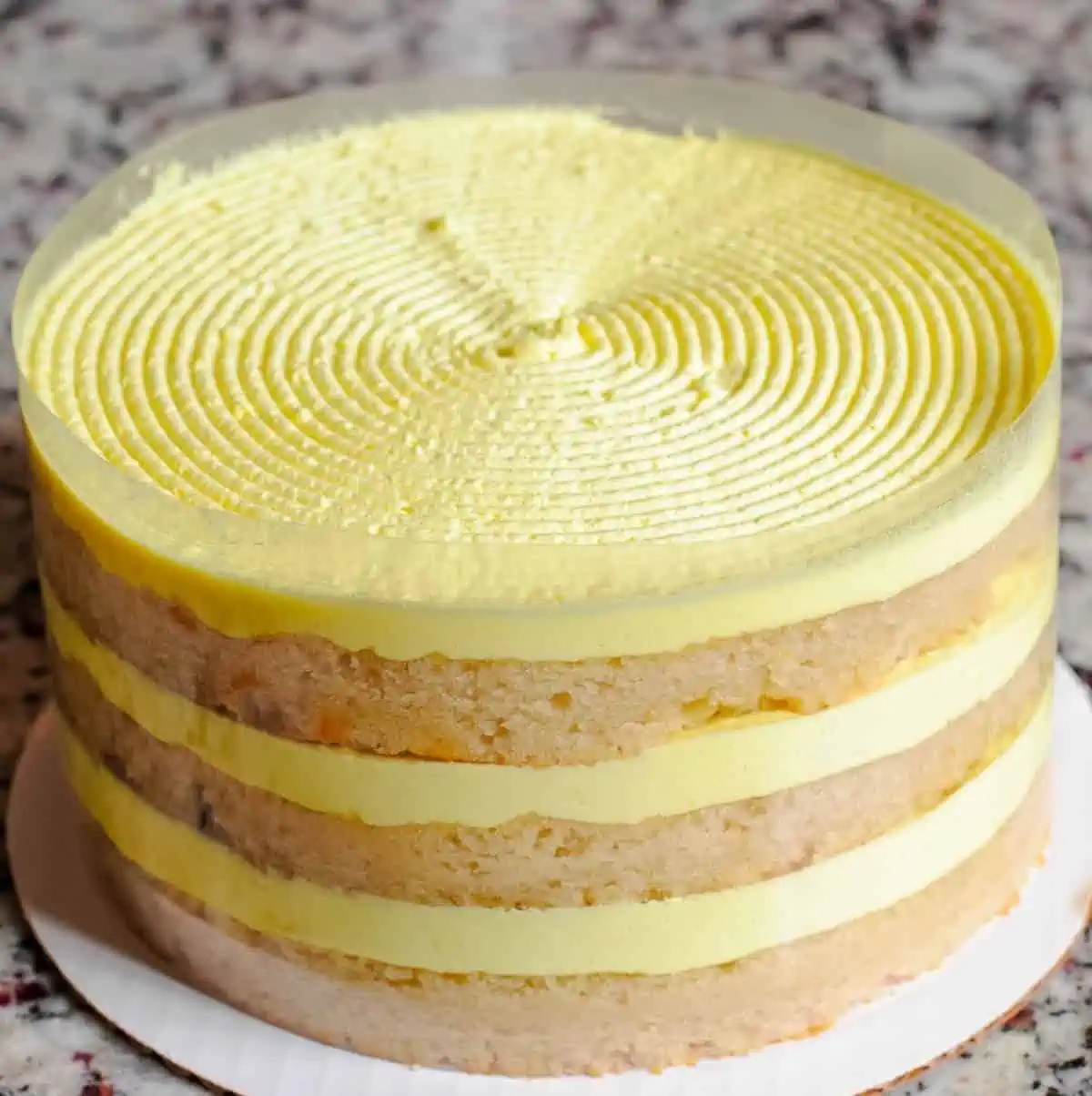 Abe's has everything from muffins to coffee cake to cakes and newly released vegan cupcakes. They are allergen-friendly and make without milk, eggs, nuts, sesame, soy, and pea protein. And yet they are absolutely delicious. The World of Vegan team loves Abe's and turns to them often for events and home enjoyment. Abe's muffins and baked goods are available both online and in many grocery retailers such as Whole Foods Market. They are proudly vegan and it's always exciting to see the big "Vegan" label as you walk through the grocery store!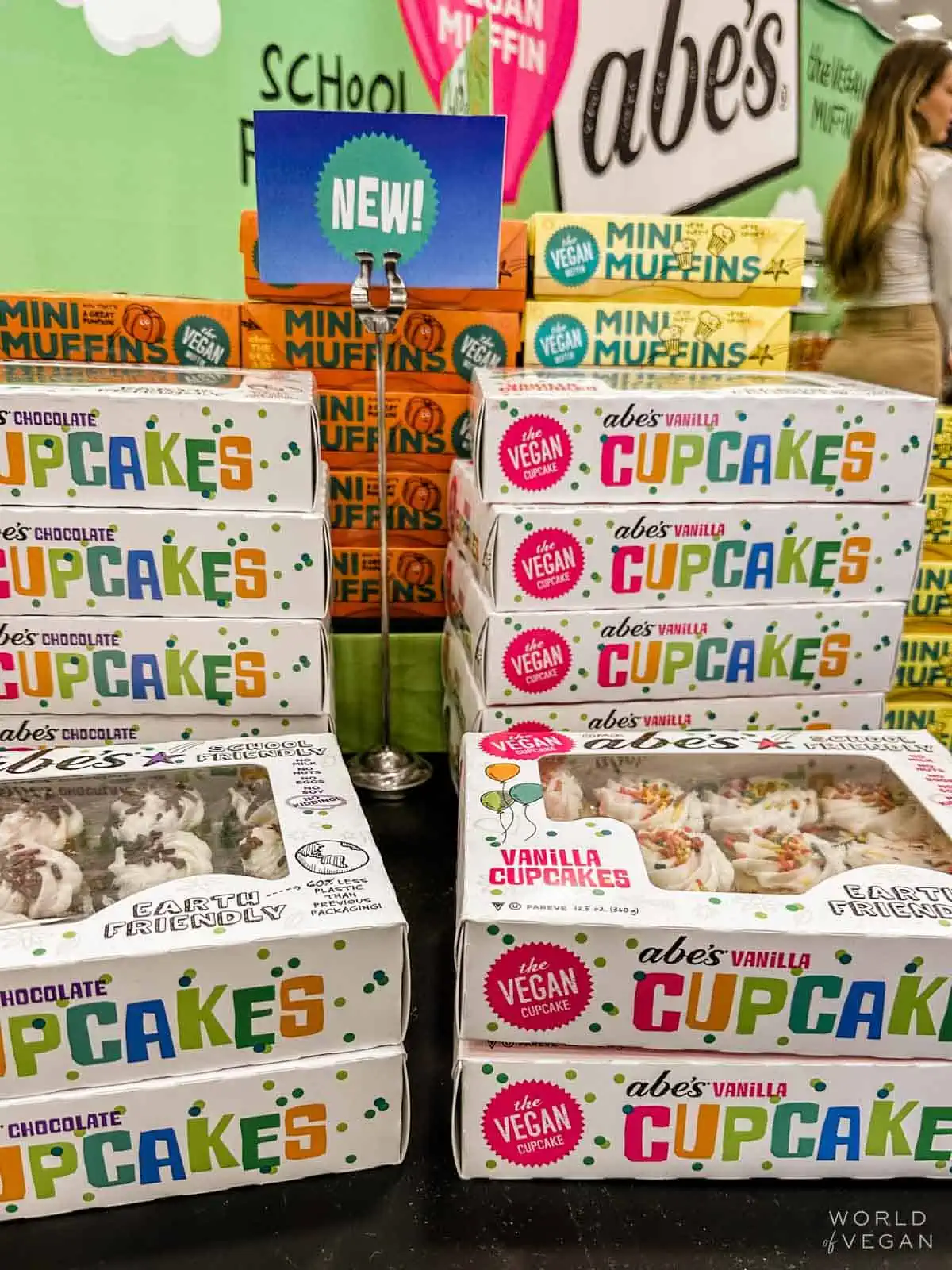 They are a family-owned vegan bakery making delicious treats without preservatives, dairy, eggs, soy, and refined sugar. You can get gourmet cookies that taste homemade and are made with LUV! Here you'll find cakes, rolls, pies, breads, danish, fritters, brownies, cookies, cookie cakes, lemon bars and more!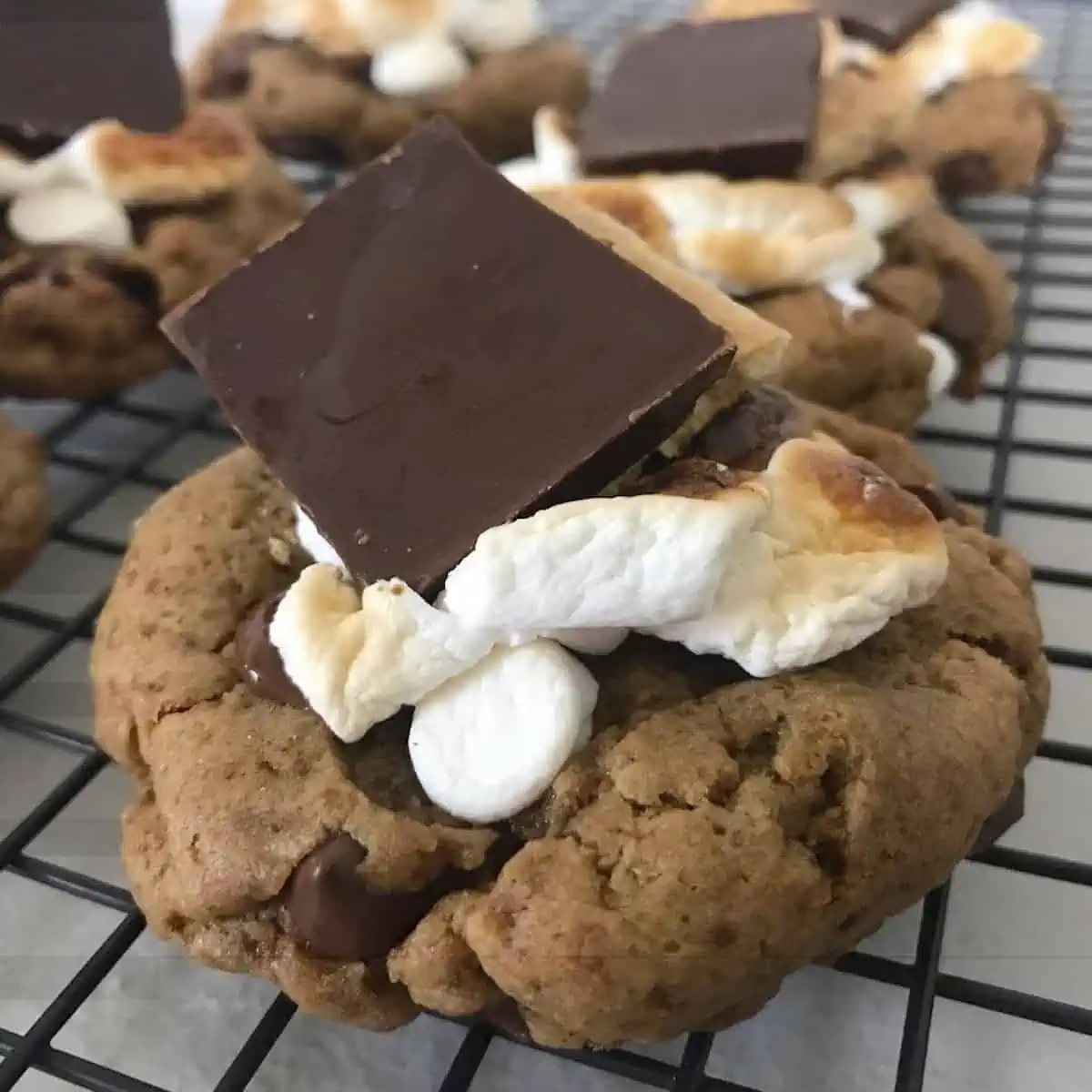 This vegan and gluten-free bakery is perfect for those who are health-minded. They use natural sweeteners sparingly and allow those with allergies to indulge in delicious treats without worry! Here you'll find refined sugar-free, gluten-free, wheat-free, soy-free vegan cupcakes, cakes, donuts, loaves, cookies, muffins, mounds, brownies, and soft serve.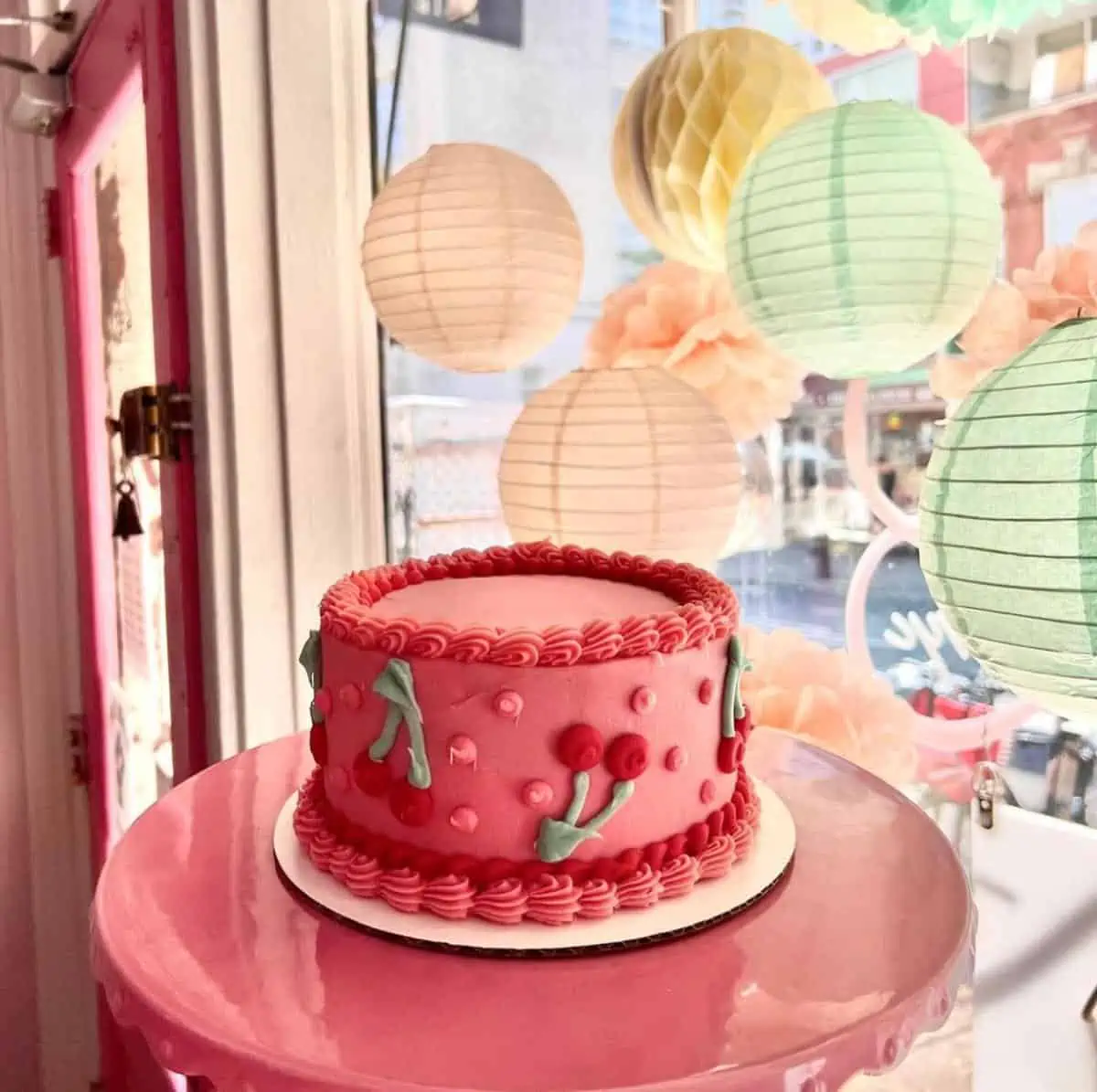 Started by a mother-son duo, they turned their Celiac's diagnosis into an opportunity to be the first ever gluten-free, vegan, and allergy friendly bakery in Tampa, FL. What they offer: gluten-free, allergen-friendly vegan bread, waffles, rolls, donuts, cookies, brownies, buns, and bundt cakes.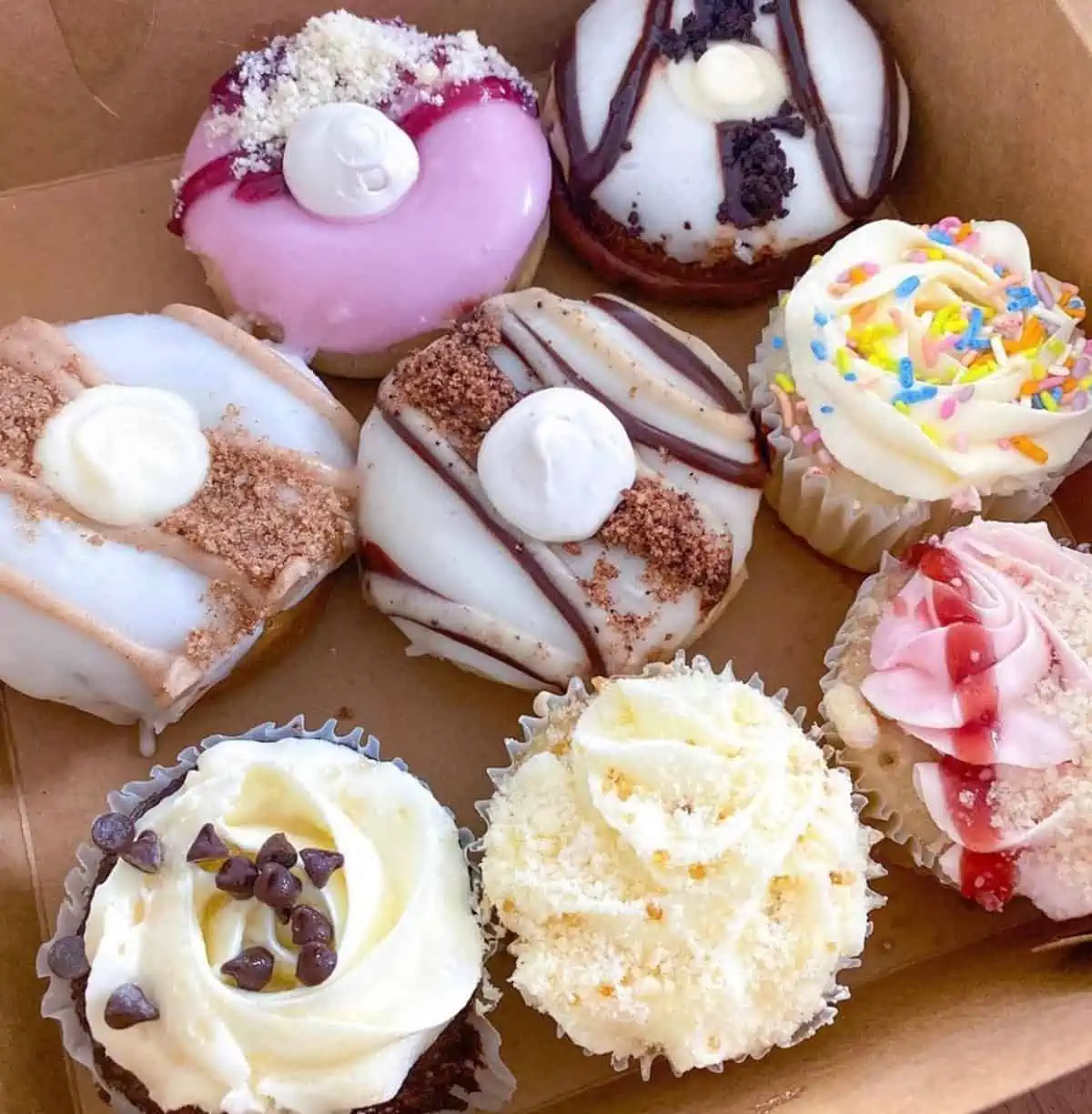 America's #1 Black-Owned Gourmet Vegan Cookie Company, this bakery offers both classic and unique flavors of cookies. You'll also find merch, accessories, gift cards, and gluten-free options here.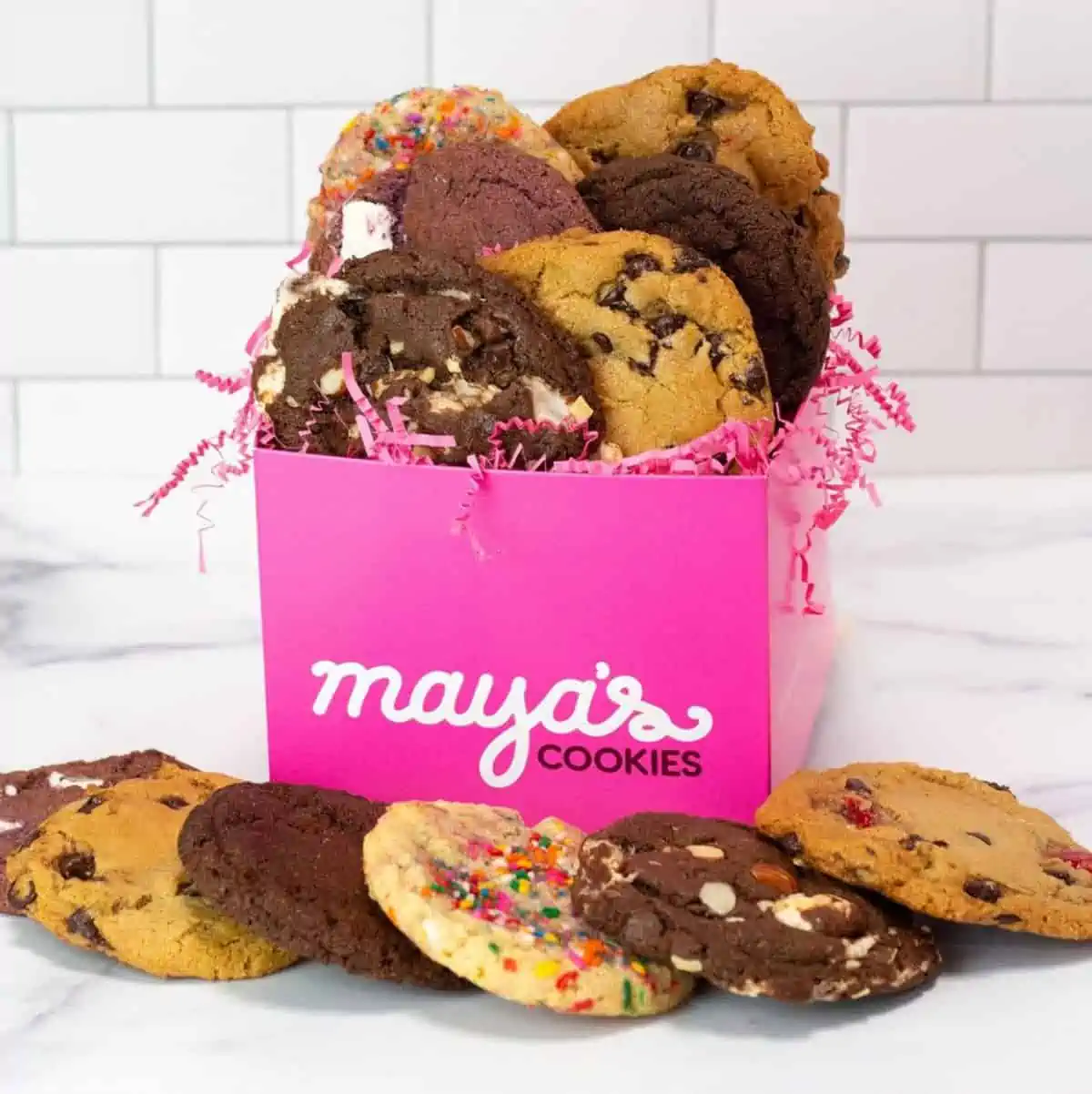 Here, you'll find delectable vegan desserts that contain no refined sugars, flours or preservatives. They have an assortment of brownies, cookies, cupcakes, donuts, muffins, hand pies, and cheesecake.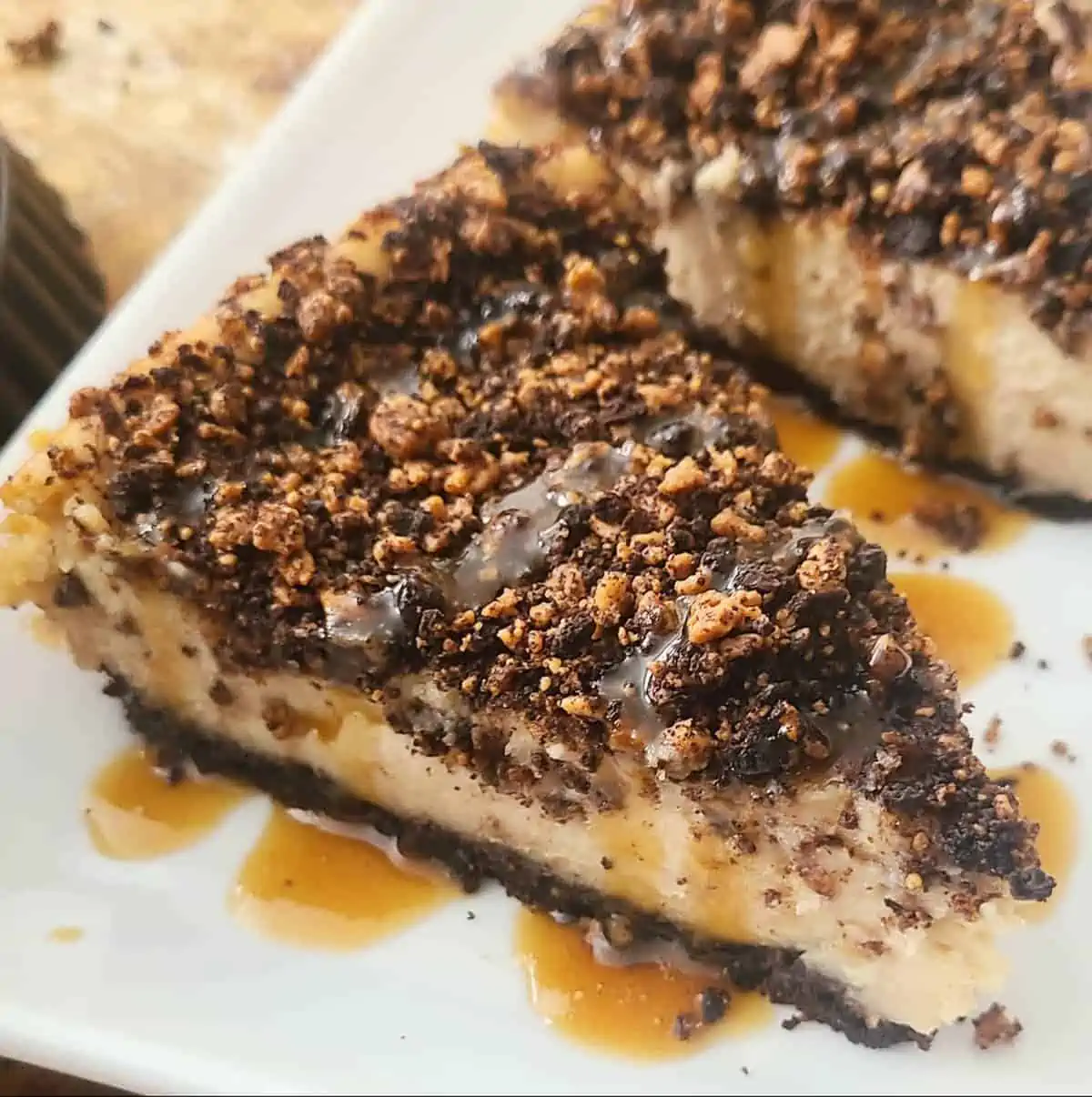 The first vegan bakery in Houston, you'll find a wide menu of assorted quality baked goods made with all-natural, mostly organic ingredients, free of artificial flavoring and preservatives. This includes bars, cookies, granola, cinnamon rolls, pies, loaves, cupcakes, muffins, and platters.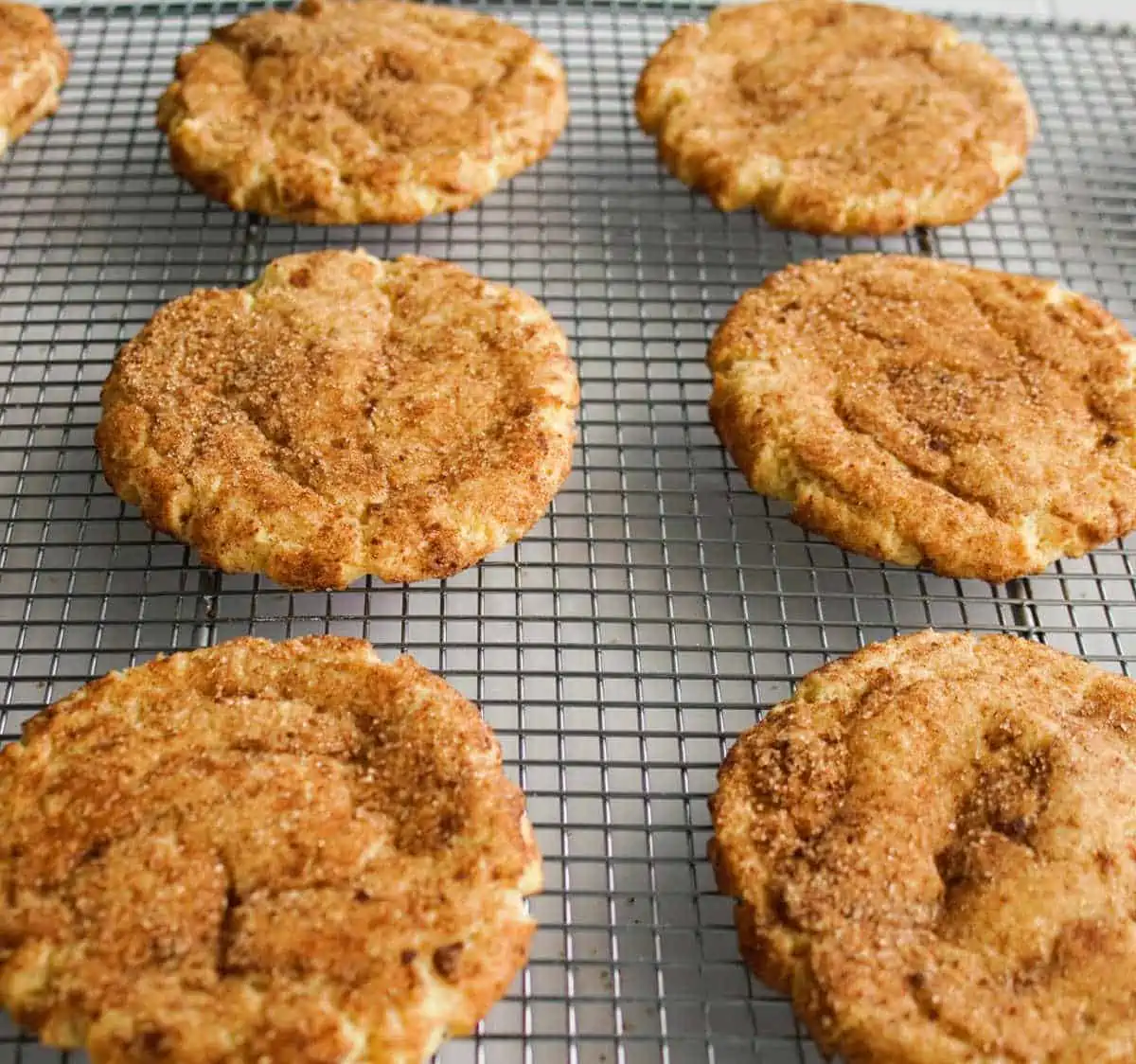 The founder, Doron Petersan, is a two-time winner of the Food Network's Cupcake Wars! Here you'll find Bake-It-Yourself and Decorate-It-Yourself kits as well as Ready-To-Eat cookies, brownies, cupcakes, and bistro items if you're local!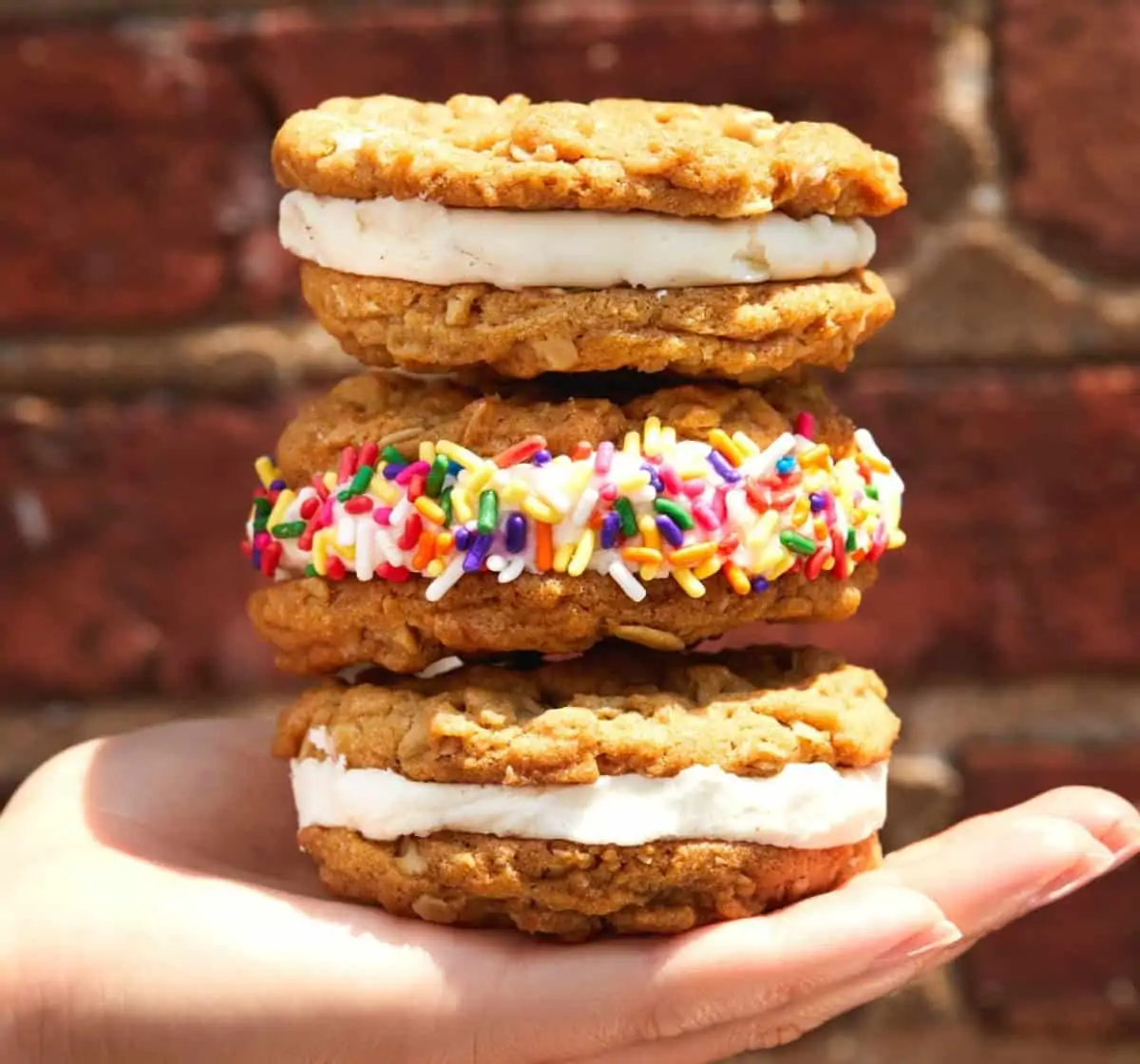 This vegan bakery uses organic and cruelty-free ingredients, free from preservatives and baked fresh daily. Here, you'll find a variety of luxury vegan cookies with traditional and unique flavors like the Ooey Gooey S'mores Cookie and Confetti Cookie.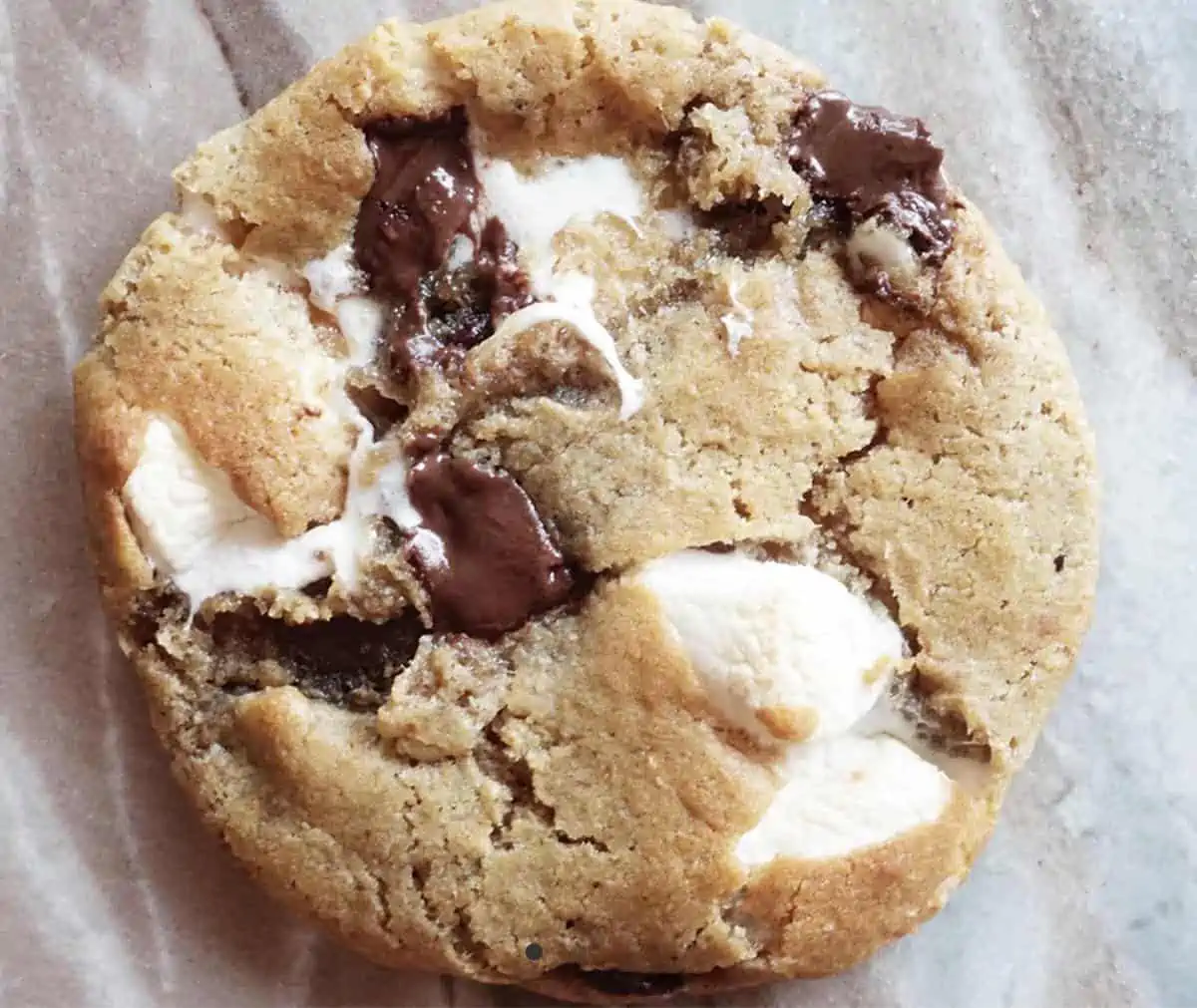 Founded by French-trained chef, Yvonne Ardestani, you'll find vegan and gluten-free options for those who are looking to eat healthier without compromising on flavor. They offer cakes, cookies, donuts, brownies, pies, baking mixes, kits, vegan cheeses, healthy snacks, and platters.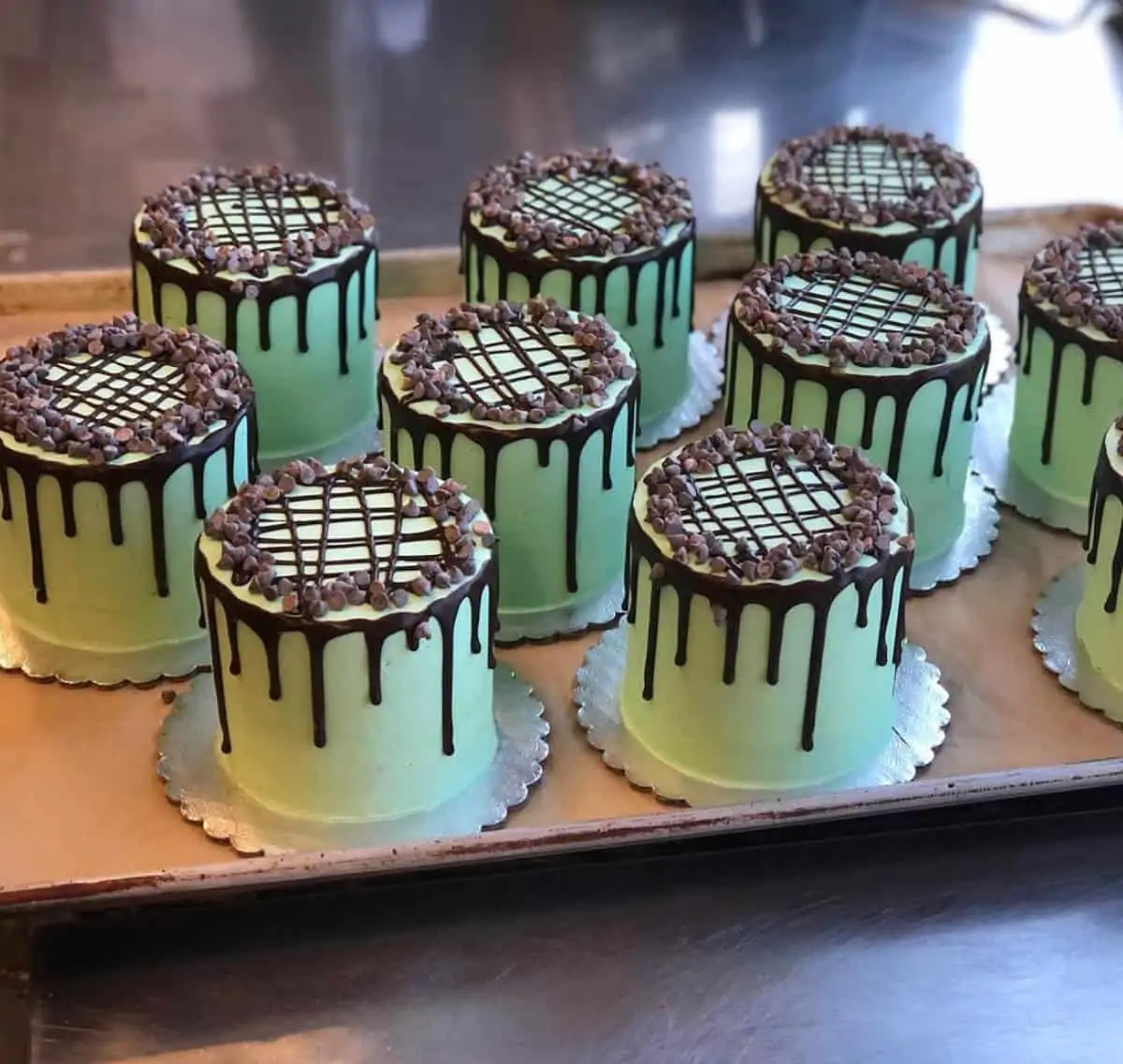 Have you ordered vegan baked goods online from any of the vegan bakeries listed above (or others not listed)? Let us know what you loved (or what you didn't)! Did we miss your favorite vegan bakery? We invite you to share in the comments below.
Online Bakeries With Vegan Options
Calling all cookie monsters! Chip City has been serving up delicious decadent cookies at 18 locations throughout New York and New Jersey for years—and they can now ship nationwide! The vegan flavors are marked with a cute cow symbol, and they recently released three delicious vegan cookie flavors nationwide via Uber Eats.
Whether you're in the mood for classic dairy-free chocolate chip, a cinnamon twist with their horchata flavor, or the ultimate mash-up of brownie and cookie with their brookie, you can now get your fix no matter where you are in the country. You can order a 6-count or 12-count box of these mouthwatering vegan treats and have them delivered straight to your doorstep.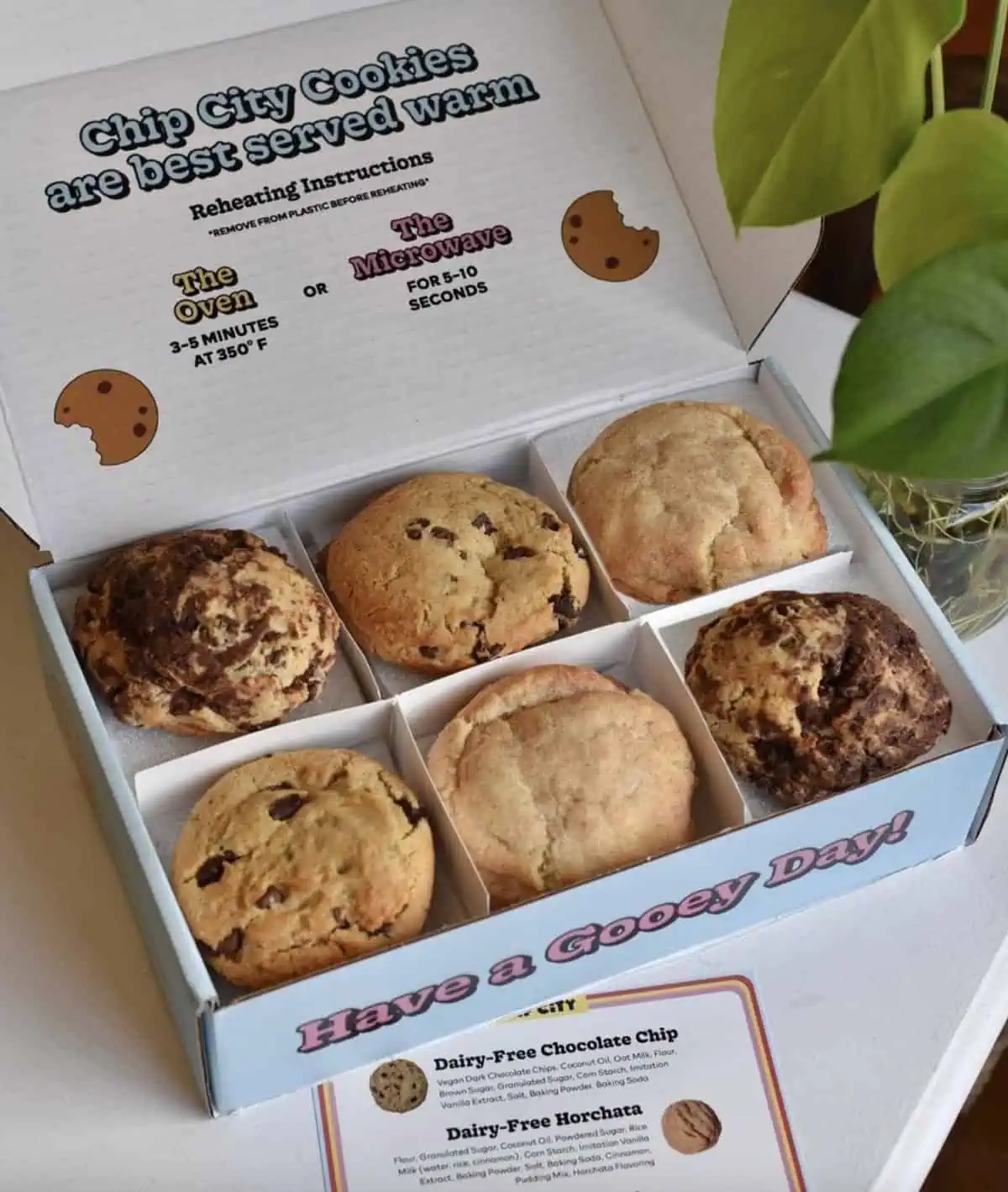 Vegan Desserts Nearby
The passionate vegan bakeries above are all phenomenal small businesses worthy of support, but let's face it, sometimes we just want to swing by our local grocery store and pick up some vegan cupcakes or a last-minute vegan birthday cake. If you don't have time to place an order in advance and wait for delivery, here are some great brands and options you can find in stores:
Vegan-Friendly Bakeries Nearby
This list is of bakeries that provide vegan options but keep in mind that not all of their baked goods are vegan.
Whether you're searching for the perfect treat for a treasured friend or trying to curb your own cookie cravings, these online vegan bakeries are the bomb! Just a couple of clicks brings your cupcakes one step closer and can (and must be!) purchased in your My Little Pony pajamas.
You're not only supporting small businesses but also making a conscious decision to choose vegan and cruelty-free desserts. Comment below and share your favorite online vegan bakeries or even just your experience shopping for sweets online. We'd love to know which decadent desserts bring you the most delight!
Best Reasons to Buy from Vegan Bakers & Bakeries
Last-Minute Vegan Gifts
Just found out about Erin's engagement or Jacob's new job promotion? Gifting a dozen congratulatory cupcakes is a fast and fantastic way to show your support.
Birthday Blunders & Last-Minute Vegan Birthday Cakes
Let's admit it. Sometimes we forget and we need a gift PRONTO! Vegan birthday cakes are not always the easiest to find locally—and you may not have time to bake a vegan cake from scratch—so online shops are a splendid solution.
Supporting Small Vegan Businesses
You're not only satisfying a serious cookie craving, but also helping to keep a small business alive. Let local vegan bakeries know that they're the best by supporting them through online orders.
Love Variety? Leave it to the Professional Vegan Bakers!
I'll be honest. I can make a nice vegan cookie, brownie or cupcake. Are they amazing? Yes. Do I enjoy them? Of course! But once in a while, I want a cookie that takes all of my cares away without the work—with enough gooey richness to cause a cookie coma for days to come. That, my friends, can only be gifted by a brilliant baker.
"Thinking of You" Thoughtfulness
Every now and then, it's kind to send a gift for no reason at all. Just a tiny token to say "I'm thinking of you." Rest assured your recipient will really appreciate your loving gesture.
The Holidays!
A gift of scrumptious sweets and perfect pastries is guaranteed to be a hit for any holiday. Not only will the person enjoy every bakery bite, it also helps to keep down the pile of not-so-perfect presents that might be headed to the charity shop.
You can also order baked goods for your own holiday celebrations! Whether you're shopping for Christmas, Hanukkah, Easter, Halloween, or any other occasion, vegan holiday cookies and treats are always a winner.
Too Busy to Bake from Scratch
Sure, you can probably bake your own cookies or cupcakes. Maybe even vegan doughnuts. But, let's face it, every so often, we just can't be bothered. Once in a while, use your lazy laptop to select your sweets. (Impatiently waiting by the door and drooling until they arrive…)
Conscious Choice to Shop Vegan
To me, this is the best reason to buy from an online vegan bakery. Our actions tell the world, in a direct and serious way, how important this issue is to us. With our hearts and minds, we are choosing to 100% support those who care for animals and their welfare.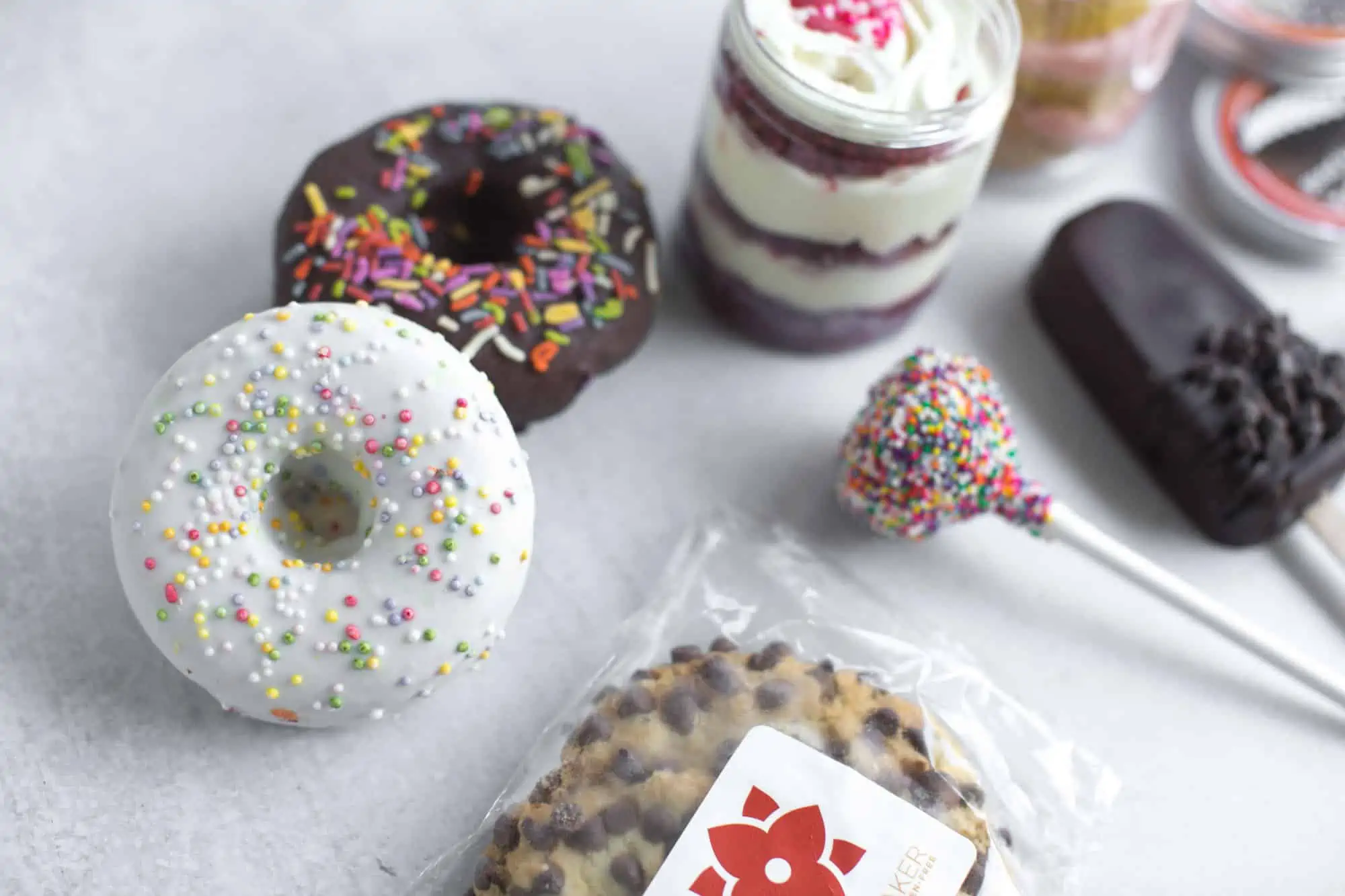 Frequently Asked Questions
How do you know if a cake is vegan?
The fastest way to tell if a cake is vegan or not is by looking at the "contains" section of the food label. If you see milk or eggs listed here, then it is not vegan.

However, it could still be in the full ingredient list so you'll need to check there to be sure. The Food Allergen Labeling and Consumer Protection Act requires that the food allergen's food source be declared at least once on the food label, for example "whey (milk)". This will help in identifying dairy products.
Are the cakes at Whole Foods vegan?
Yes, at Whole Foods Market they offer by-the-slice and whole cakes throughout the year that are vegan, plus limited-time and seasonal options.
What is a plant-based bakery?
A plant-based or vegan bakery involves both sweet and savory baked goods that are made without animal products. This includes eggs, dairy, gelatin, and other animal-source ingredients. This bakeries use plant-based alternatives to create the same taste and texture of regular baked goods.
And, don't forget to show your thanks to the delivery drivers who bring these tasty baked treats to your door. Turn it around and leave a few treats for them in return. Find out more with our Gratitude Snack Cart guide!
Vegan Baked Good Recipes
If you've got the time and access to a kitchen, we highly recommend whipping up some of these delicious vegan desserts. These are a few of our favorite vegan baked good recipes!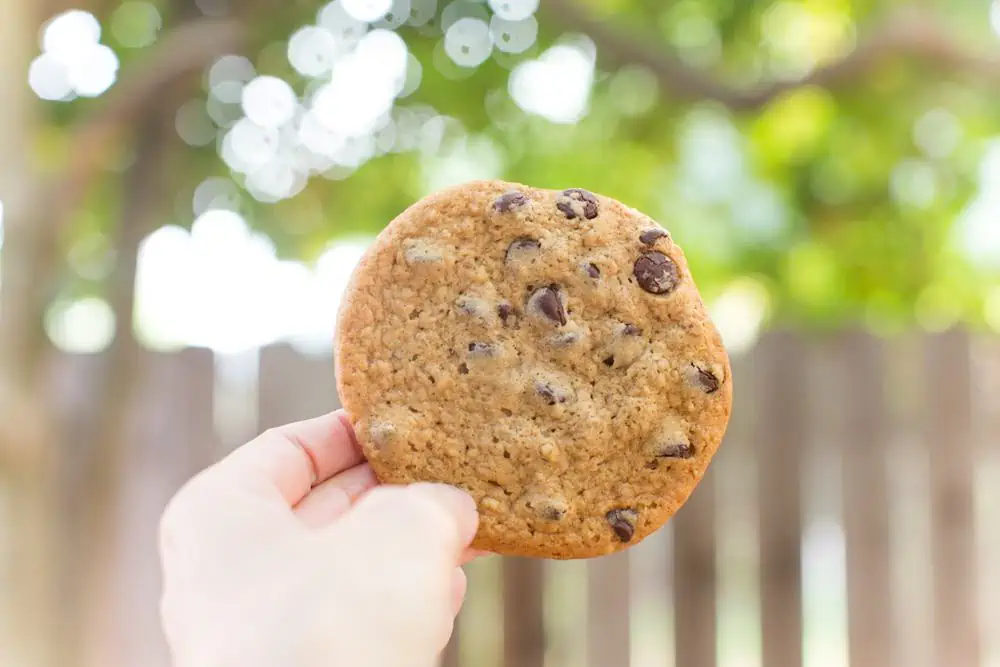 Best Homemade Vegan Cookies
What's better than the sweet smell of fresh bakes cookies? Here are a few of our favorite recipes to try.
Pssst…are you a chocolate lover? Don't miss our vegan chocolate guide where you can find a list of vegan-friendly brands and the best vegan chocolate options for fellow chocoholics.