At world of vegan we celebrate compassion
We love playing in the kitchen with music on, sipping a mocktail or cocktail while we cook, making a big joyful mess, and cleaning it up with non-toxic cruelty-free cleaning spray and a compostable sponge. We foster a judgment-free space and celebrate every step you make to live a life you love and make the world a better place. Welcome to your vegan home.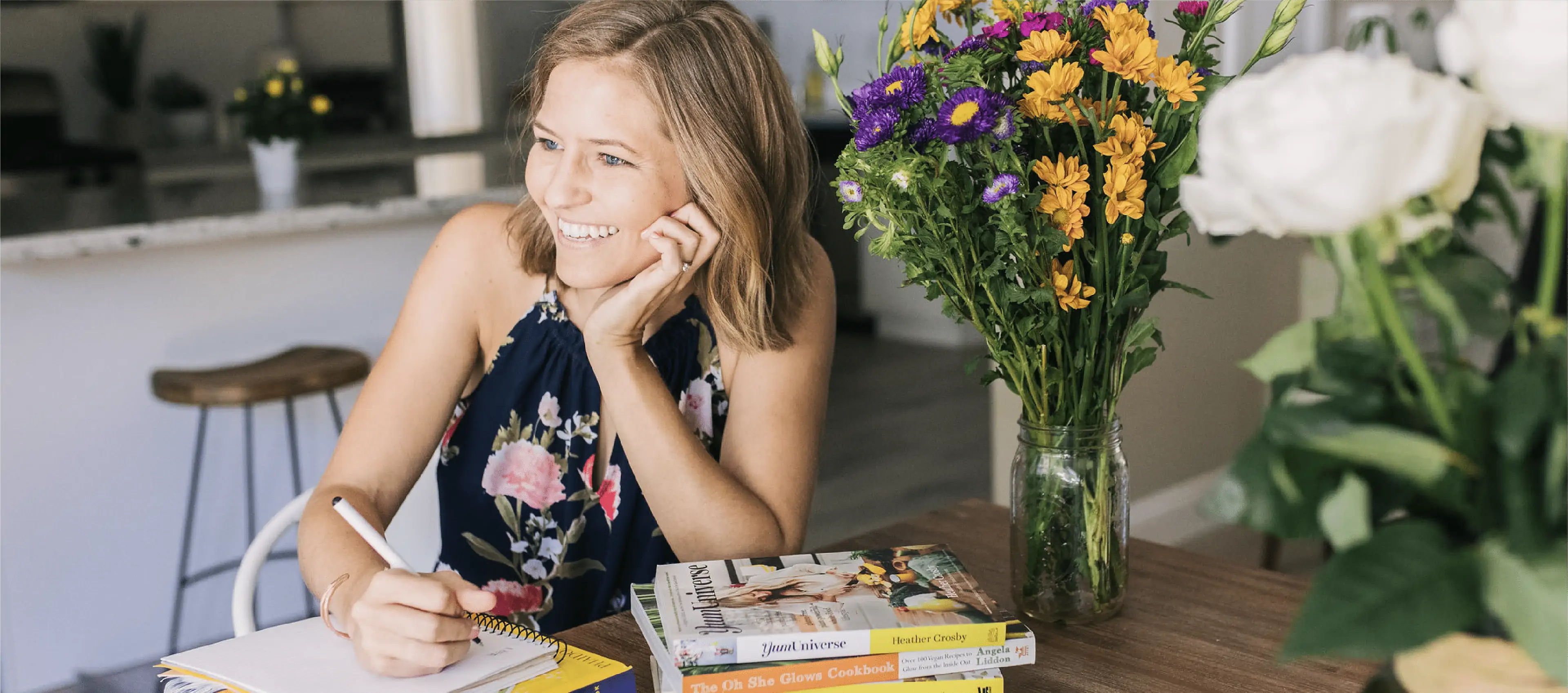 HIYA! I'm Michelle
I'm a tree-hugger, lifelong animal-protector, and relentless optimist with a zest for making the most of our little blink of time here on Planet Earth. I went vegetarian as a young kid and vegan in college, and over my past 15 years as a vegan, I've learned that living and eating compassionately is not a sacrifice at all. Making choices that align with our values, support our wellbeing, and make the world a better place can be the most fun and invigorating adventure of our lives.
My mission in life is to help you live fully, freely, joyfully, passionately, and deliciously, while also being an ally to our planet and all those who share this home. Whether that's through a plant-based fettuccine alfredo recipe that tastes just like the alfredo from my favorite Italian restaurant, a short film about the power of plants to reverse disease, a guide to dairy-free ice cream, or a podcast episode about composting for beginners.
Every day I sit down at my desk and think: how can I help my friends and fellow humans take action on something new?
That's what inspired the birth of World of Vegan, the Plant-Powered People Podcast, The Friendly Vegan Cookbook, and the Plant-Based on a Budget Meal Plans, and it's what keeps me jumping out of bed eager to get to work every day.
I'm also mama to my sweet cow-hugging smoothie-loving toddler, and have a rockstar partner who's been vegan nearly as long as I have (he went vegan from a spontaneous bet in college, watched a few documentaries, and never turned back).
You can take a peek into my personal life and find me dishing up tasty eats and inspirational tidbits on Instagram — @vegan — where we have a vibrant community of more than 1 million vegan living enthusiasts. Come say hi!
xo, Michelle Cehn
Welcome to World of Vegan. Where we're all about making
vegan living fun, friendly, and so delicious even your
meat-loving friends and family may start jumping on board.
---
If you're brand
new to vegan
We've got you covered with vegan living
guides and fail-proof recipes that can bring
all your favorite comfort foods into your
kitchen using plants instead of animals. No
need to say goodbye to cheese or yogurt
or ice cream—we've got it all and more!
If you're a
seasoned vegan
We're here to help you keep that fiery,
passionate relationship with food alive. We'll
stretch you outside of your comfort zone so
you can continue to grow and come along for
the ride as you fall deeper and deeper in love
with your healthy, kind, planet-friendly life.
Meet The World of Vegan Team
---
WORK WITH US
We love collaborating with mission driven brands and individuals. If you'd like to get in touch to discuss partnership opportunities (including sponsored posts, recipes, and @vegan Instagram features), or otherwise explore how we can work together, please send us a message!