Choosing cruelty-free and vegan cleaning products is one of the easiest actions you can take to create a more natural, kind, and conscientious home. These days you can find vegan cleaning product brands that work just as well as any generic brand at the same price point. The packaging of cruelty-free products almost always have a much more pleasing aesthetic and these brands often keep environmental friendliness in mind as well.
Why, then, do people still use outdated brands that test on animals and use chemical and synthetic ingredients, such as Dawn, Tide, and Windex?
The answer is simple: Habit.
Habit is what it all comes down to. Once you try some new alternatives to the brands you habitually reach for at the store you'll see just how simple and enjoyable cruelty-free living can be.
Below you'll find a list of vegan brands that are 100% cruelty free and vegan—our favorite type of company to support! We've also included lists of brands that offer some vegan options, brands that are fully vegan but are owned by parent companies that test on animals, and a list of common brands that are not cruelty-free (and we advocate switching away from). We hope this helps you navigate the transition to a thoughtfully stocked home with products that work well, smell amazing, are made from natural and healthful ingredients, and are kind to animals and our planet.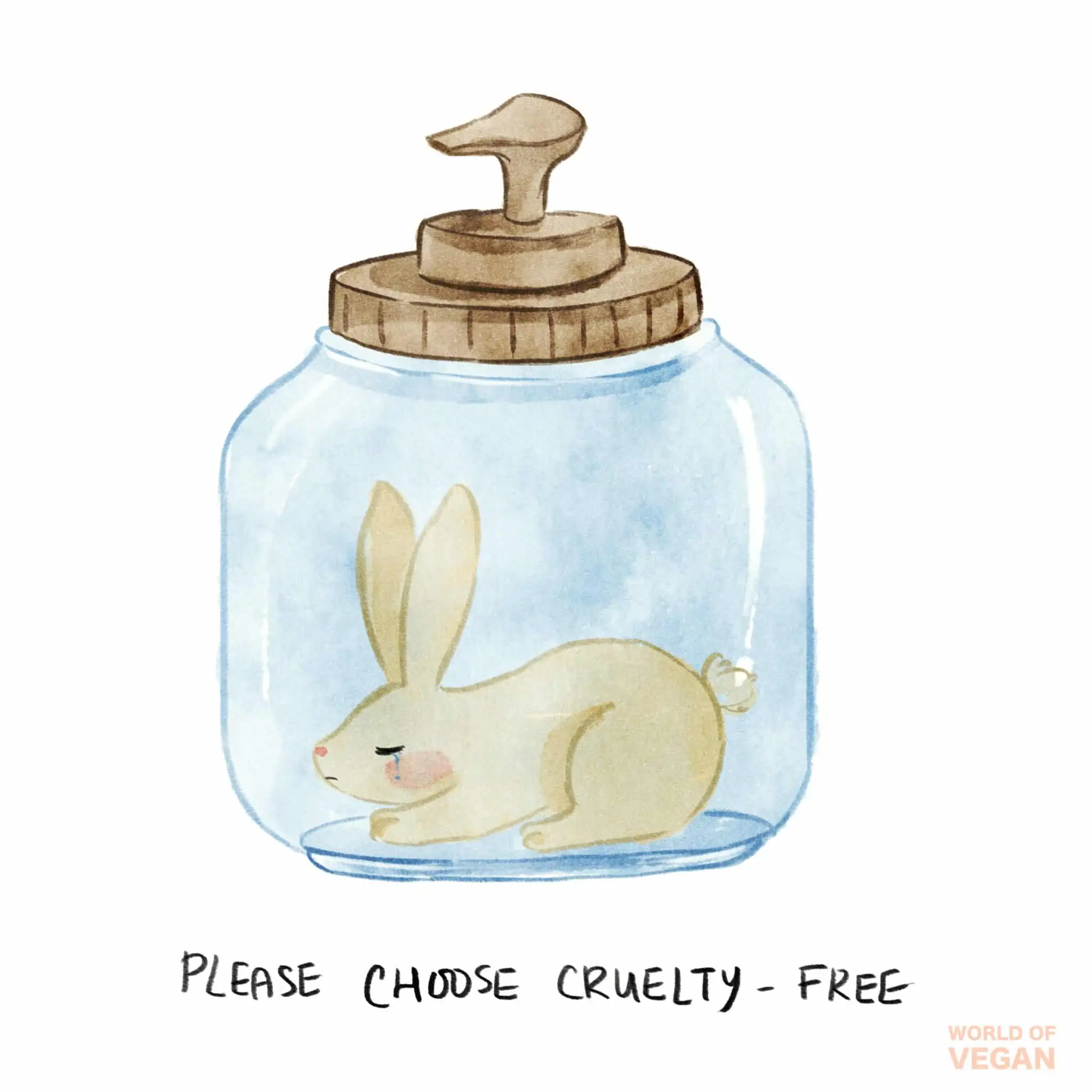 100% Vegan & Cruelty-Free Brands
These brands are fully vegan and make vegan cleaning products that you can count on to be cruelty-free. The brands below vary in eco-friendliness, so you might look for the best options for you that are both sustainable and fit within your budget. There are even some brands striving to make completely zero-waste cleaning products which excites us beyond measure!
Cruelty-Free Brands With Vegan Options
The following brands are cruelty-free, meaning they don't test on animals. While many of their products are also vegan, they're not a fully vegan company and some of their products may contain animal products (such as honey or wool).
Vegan Brand—But Parent Company Isn't Cruelty-Free
As natural cleaning product companies have grown and been acquired by larger parent companies, we often see longtime cruelty-free brands start to fall under the umbrella of a parent company that does test on animals. Any company that sells in china is required by law to test on animals, which makes this situation even more commonplace, even if there is truly no need for testing. The following brands are vegan themselves, but owned by a parent company that is not vegan and does test on animals.
UK Vegan Cleaning Product Brands
The list of vegan cleaning product brands above are all widely distributed across the United States, and some of them are available internationally. But there are also some exciting brands sprouting up in the UK!
Brands That Are NOT Vegan
The following brands are not vegan, nor are they cruelty free. Most of these brands also use chemicals and synthetic ingredients that are known to be unhealthy for humans as well as our environment. Please be wary of these brands, and perhaps consider reaching for a brand that is actively working to create a better world. We vote with our dollars, after all!
409
Arm & Hammer
Bounce
Clorox
Dawn
Dettol
Downy
Gain
Glade
Lysol
Mr. Clean
Oxi Clean
Persil
Resolve
Scotch-Brite
Swiffer
Tide
Windex
How to Give Your Home a Cruelty-Free Makeover
In this YouTube video Toni and I visit her father's house and his home a vegan makeover. We swap out his not-so-natural products for vegan versions that will better for him and better for the world. Take a look and take away some inspiration to do the same to your own home, one room at a time!
Here are household cleaning products that may need an upgrade:
air fresheners
all-purpose cleaner
bathroom cleaner
bleach
candles
carpet cleaner
cleaning wipes
disinfecting wipes
dish soap
dishwasher detergent
dryer sheets
fabric softener
floor cleaner
glass cleaner
hand soap
laundry soap
Creating A Conscious Home (Podcast Episode)
In this Episode of the Plant-Powered People Podcast we take a deep dive into cruelty-free living and what it looks like to create a cruelty-free home, a vegan home, a "conscious home."
More Vegan Home & Vegan Living Guides
This guide to cruelty-free and vegan cleaning product brands was written by Michelle Cehn, copyright of World of Vegan, all rights reserved. Cover photo from Canva.com designed by Michelle Cehn. Please note that this article may contain affiliate links that support our work at World of Vegan.