Light up your life with the warm glow of a candle. Driving away the darkness with a flickering flame, candles set the mood for comfort and romance, add soothing scents, and beautiful any space. Though simple in concept, there's an incredibly diverse range of plant-based vegan candles on the market.
What exactly are vegan candles made from, and how do you buy both ethical and high-quality options? It's about time we illuminate the secrets behind commercial candle-making.
This article was written with support from GoodLight — a mission-driven candle company dedicated to making beautiful plant-based candles that are clean-burning, eco-conscious, naturally scented, and affordable.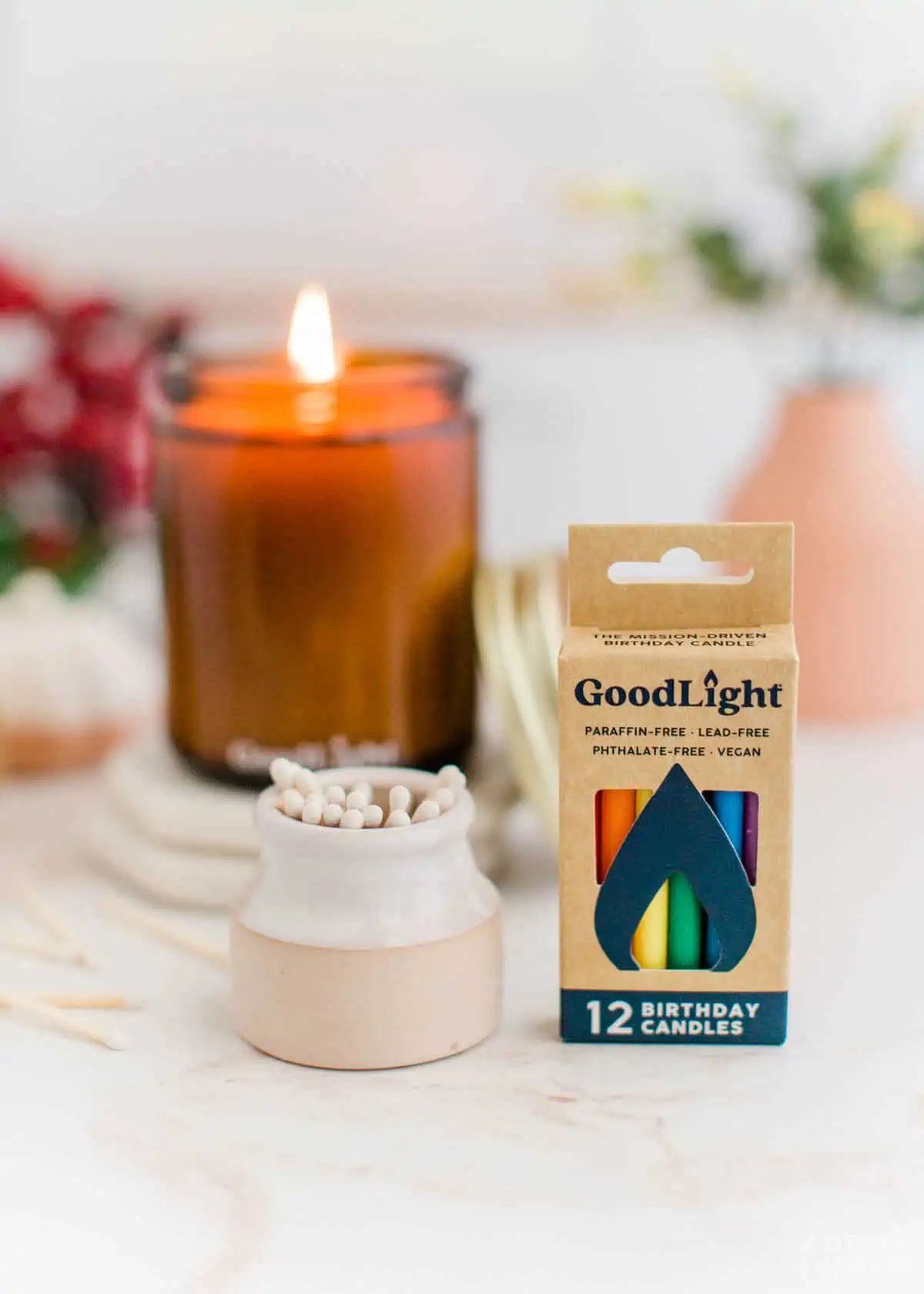 Are Candles Vegan?
Some candles, but not all candles, are vegan. Since candles can be made from so many different materials, you always need to check labels to see exactly what you're getting for every purchase. Let's take a look at possible ingredients, additives, and issues.
What Are Candles Made Of?
Just like baking a cake, there's no one way to go about it. Candles have been made for centuries using anything available, especially in times of scarcity. That's why you might encounter some unsavory elements where you least expect it. Here are a few common candle bases:
Vegan Candle Bases:
Non-Vegan Candle Bases:
Most candles are made from a blend of waxes and oils, so be sure to read all the way through the label to make sure you don't miss something. It can be as little as 5% beeswax that ruins an otherwise perfect purchase.
Vegan Candle Brands We Love
There are plenty of brands that only produce high-quality, fully plant-based candles. If you just want to relax by the candlelight without putting your detective hat on, here are a few of our favorites, including the most notable vegan candle brand, GoodLight!
US Candle Brands
Etsy is a fantastic place to shop small for artisan-made candles. A simple search for "vegan candles" will provide a whole array — just beware some shops use the vegan keyword even when the product isn't vegan, so you may see some beeswax candles pop into the mix.
UK Vegan Candle Brands
"Accidentally Vegan" Candle Options
You can find some fantastic "accidentally vegan" candles from mainstream stores and brands. But beware, it can be a little tricky to determine if candles in-the-wild are in fact truly vegan. A candle labeled "soy wax" is likely vegan, but unless it's specifically labeled vegan, or you contact the company, it's hard to tell for sure.
Some popular candle companies like Yankee Candle can also be an option! Most of Yankee Candle's candles are vegan, except those that contain beeswax. However, Bath & Body Works is far less reliable, as it's nearly impossible for consumers to trace the origin of their candle ingredients.
No matter which ones you choose, you'll be glad you went the extra mile in finding candles that align with your ethics and the sustainability of our planet.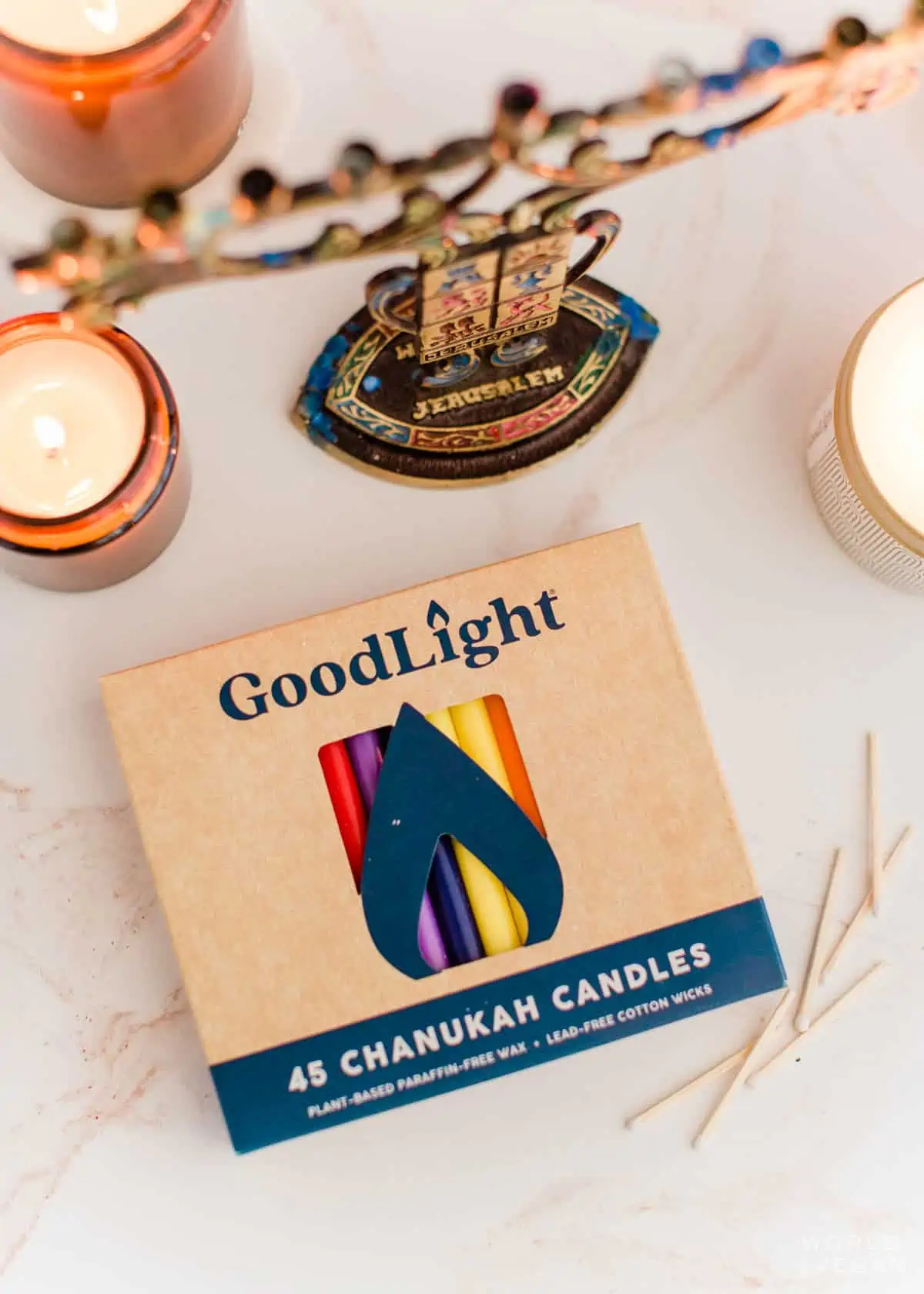 Specific Types Of Vegan Candles
Birthday Candles: The candles are some of the smallest and quickest burning around. They're always made with food-safe ingredients, since there's a good chance they'll drip onto your cake before you finish singing "happy birthday."
Hanukkah Candles: Very similar to birthday candles but larger and longer lasting, Hanukkah candles are sometimes blessed by a rabbi to be deemed suitable for the holiday. You can buy them in packs that are exactly enough to celebrate the 8 nights without running short.
Taper Candles: Otherwise known as dinner candles, these are tall, slender candles that can burn for roughly 8 hours and need a holder to stand upright.
Pillar Candles: Thick enough to stand alone, these are some of the most popular candles for home décor. The wicks tend to burn a divot into the center, so the wax doesn't overflow onto countertops or tables.
Tea Lights: Small, lightweight, and very inexpensive, tea light often come in packs of a dozen or more. They're ideal for mood lighting, jack-o-lanterns, or memorials. They last for about 2 hours apiece.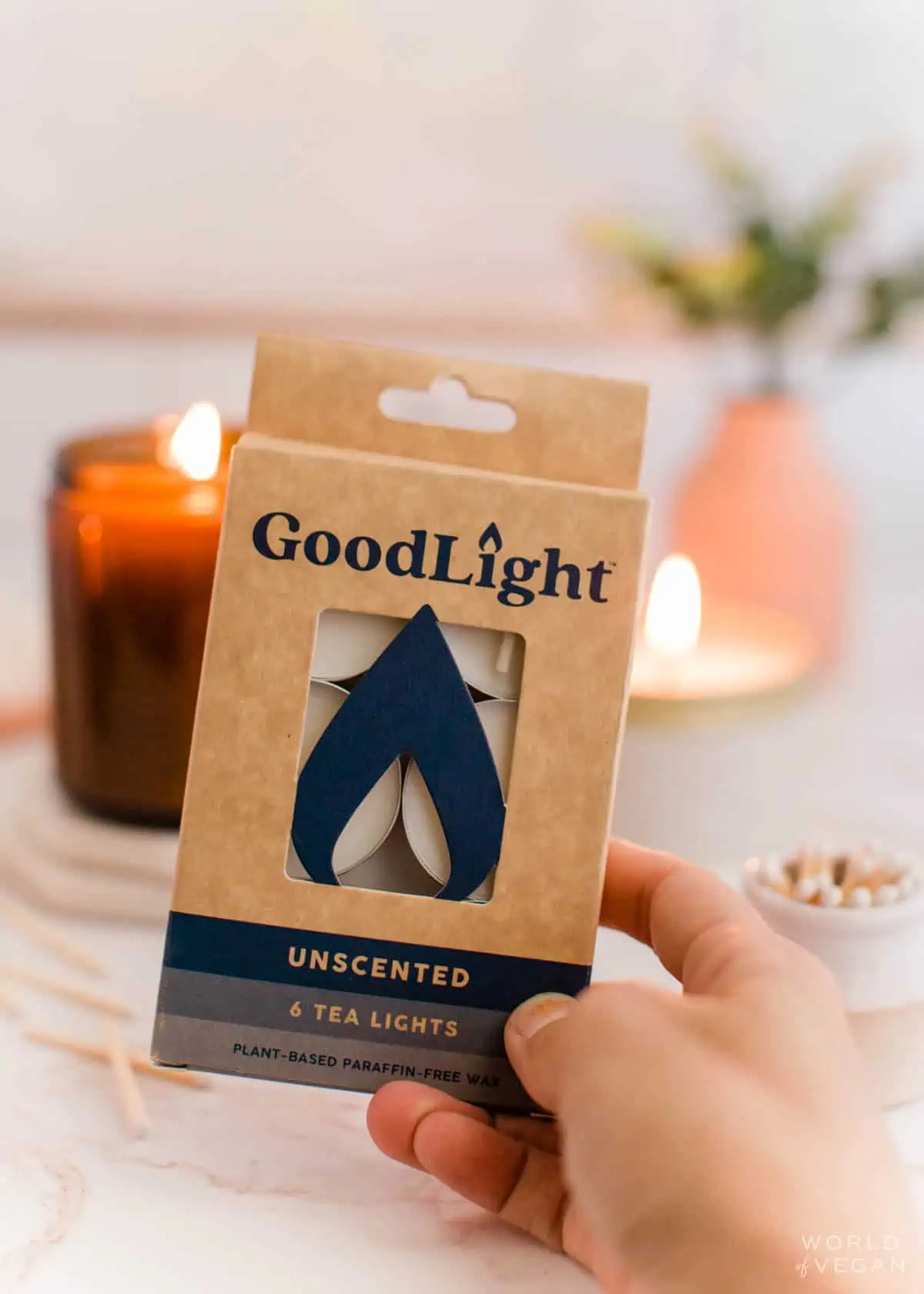 Frequently Asked Questons
Q: Are Yankee Candles vegan?
A: Most Yankee Candles are made from plant-based ingredients, but not all. The tall taper variety are made with beeswax, making them not vegan, but all the rest are made from paraffin wax.
Q: Are Bath & Body Works candles vegan?
A: Sourcing for Bath & Body Works' candles is far from transparent, making it difficult to get clear answers about what you're really getting for your money. Although it many seem to be made with plant-based materials, there's no consistency across the brand, and some activities have found animal testing involved in production. You want cruelty-free candles, you're better off shopping elsewhere.
Q: What are candle wicks made of?
A: The most common core materials for candle wicks are cotton, paper, zinc, and/or tin. The differences will determine for how long or cleanly the candles burn. Fortunately, these are all vegan, so there's no ethical concern about the material here.
How Can You Make Your Own Vegan Candles?
If you're an avid crafter and DIY-fanatic, you might enjoy making your own vegan candles from scratch! You can make exactly what you want, ensure the highest quality ingredients go into them, and create some lovely gifts to share with friends and family.
More Vegan Resources for Holidays & Celebrations