Throwing a party or just love finger foods? We've got quite the selection of apps for you to choose from. From lovers of vegan Buffalo wings to sweet potato fries aficiandos, we've got a little something for everyone. Whether you're gluten-free or just can't get enough when it comes to fried foods, you can rest assured that you or your vegan friends will never be stuck settling for a hummus and veggie platter ever again (though we do love both those foods!).
If you really want to impress your vegan and non-vegan friends, you're going to want to cook up some of these perfect party appetizers. Make sure to check out other party planning ideas in our Ultimate Guide to Making a Vegan Charcuterie Board, too!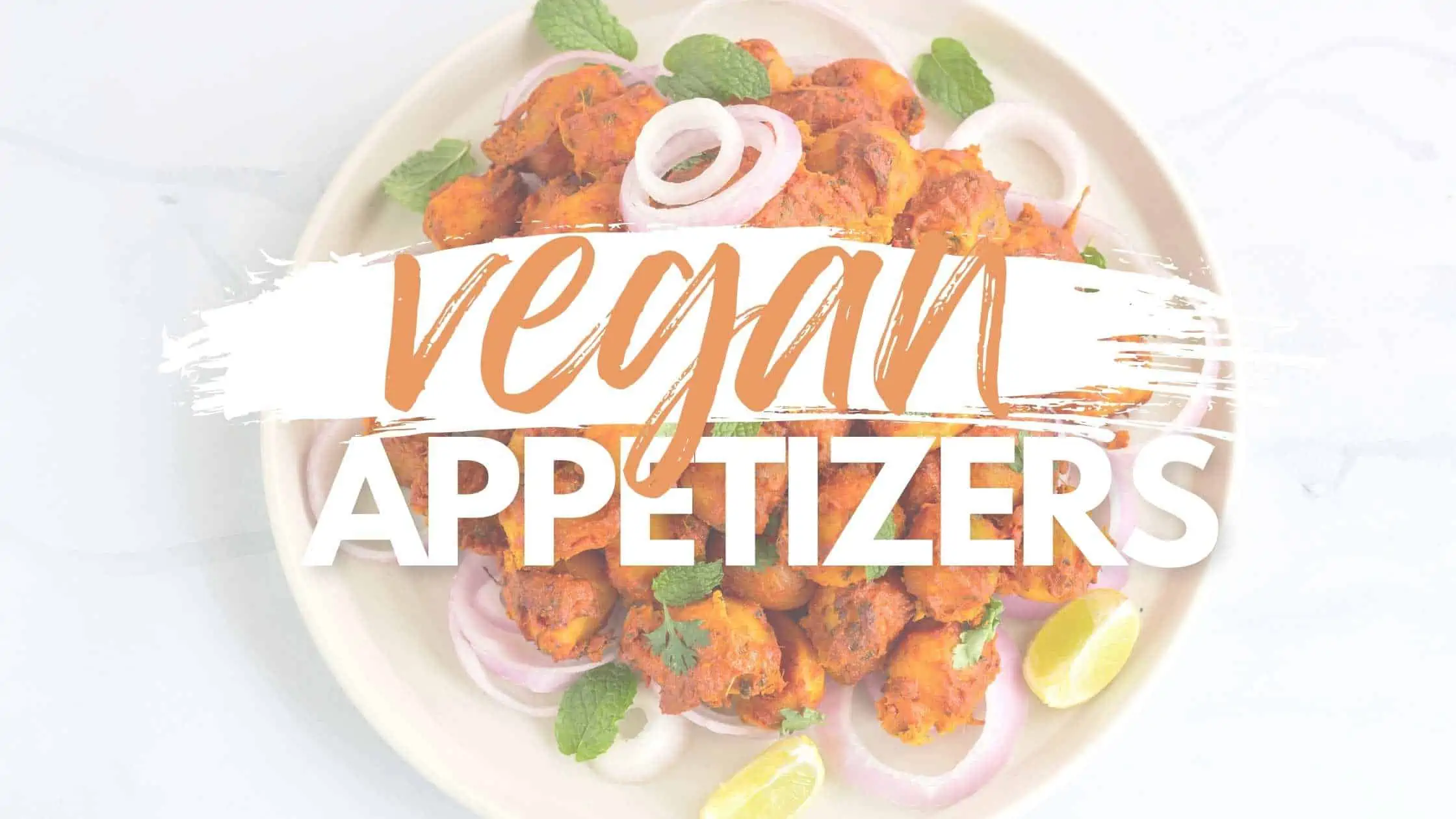 What Can Vegans Eat at a Party?
Well, a lot! From dairy-free dips to various fried foods, vegans have plenty to choose from when appetizers are prepared without meat or dairy. If you're someone who's new to serving up vegan food to friends or guests over the holidays or at a family gathering, just be sure there's something exciting for them (like vegan cheese!).
Serve up any of these apps before pulling out a delicious vegan roast or creamy mac and cheese casserole, or any of our other amazing vegan dinner mains, and you'll be wow-ing the crowd stat! Or hey, if you're just a busy vegan mom or dad looking to spice up your family dinner, these will be great for you too.
Read on to see what kinds of incredible finger foods you can make!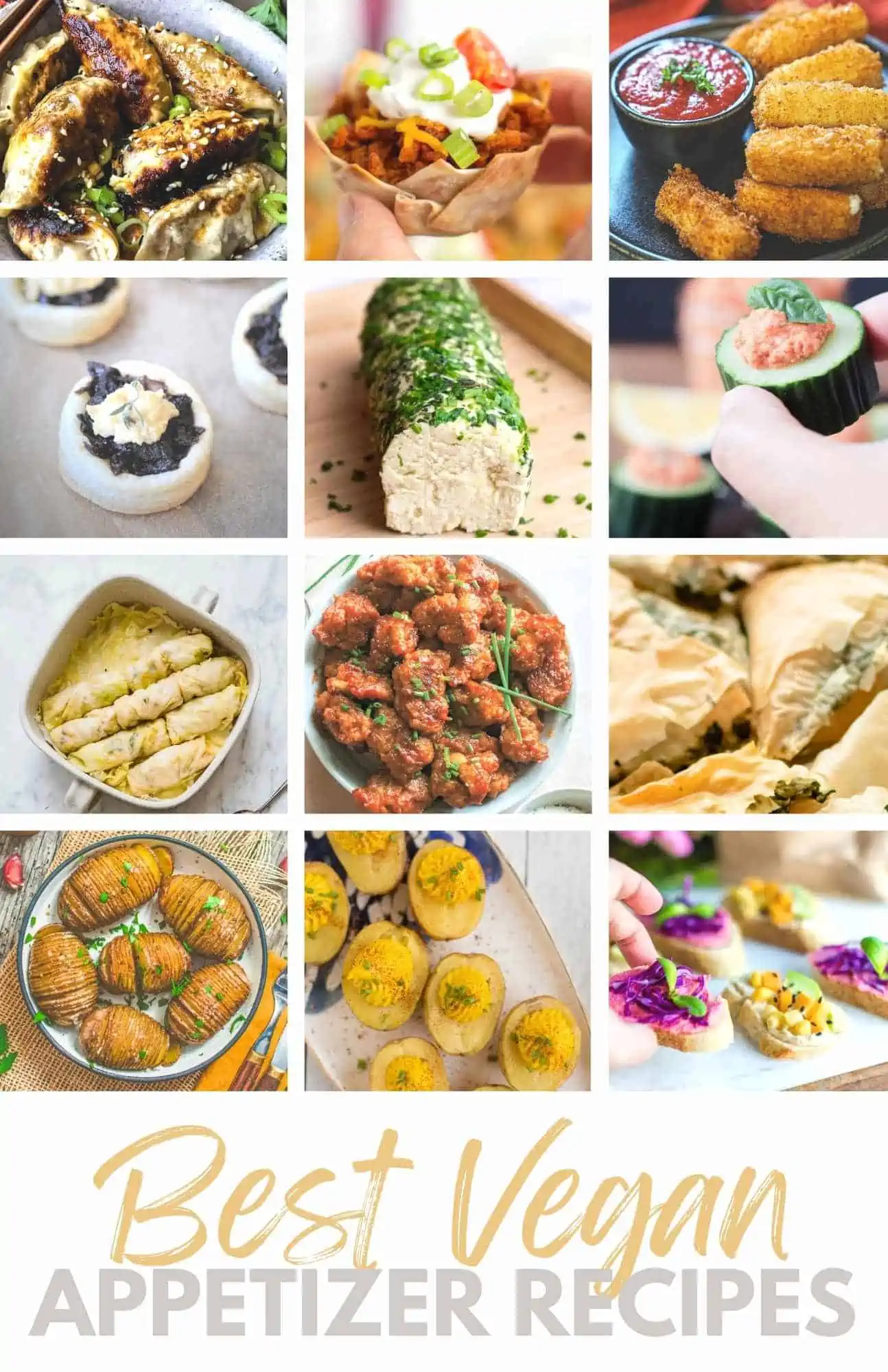 The Best Vegan Appetizers
Get the party started with these soft pretzels and super quick vegan cheese sauce! You'll love how satisfying it is to make your own pretzel bites and may find yourself dipping everything you can into the dairy-free cheese sauce.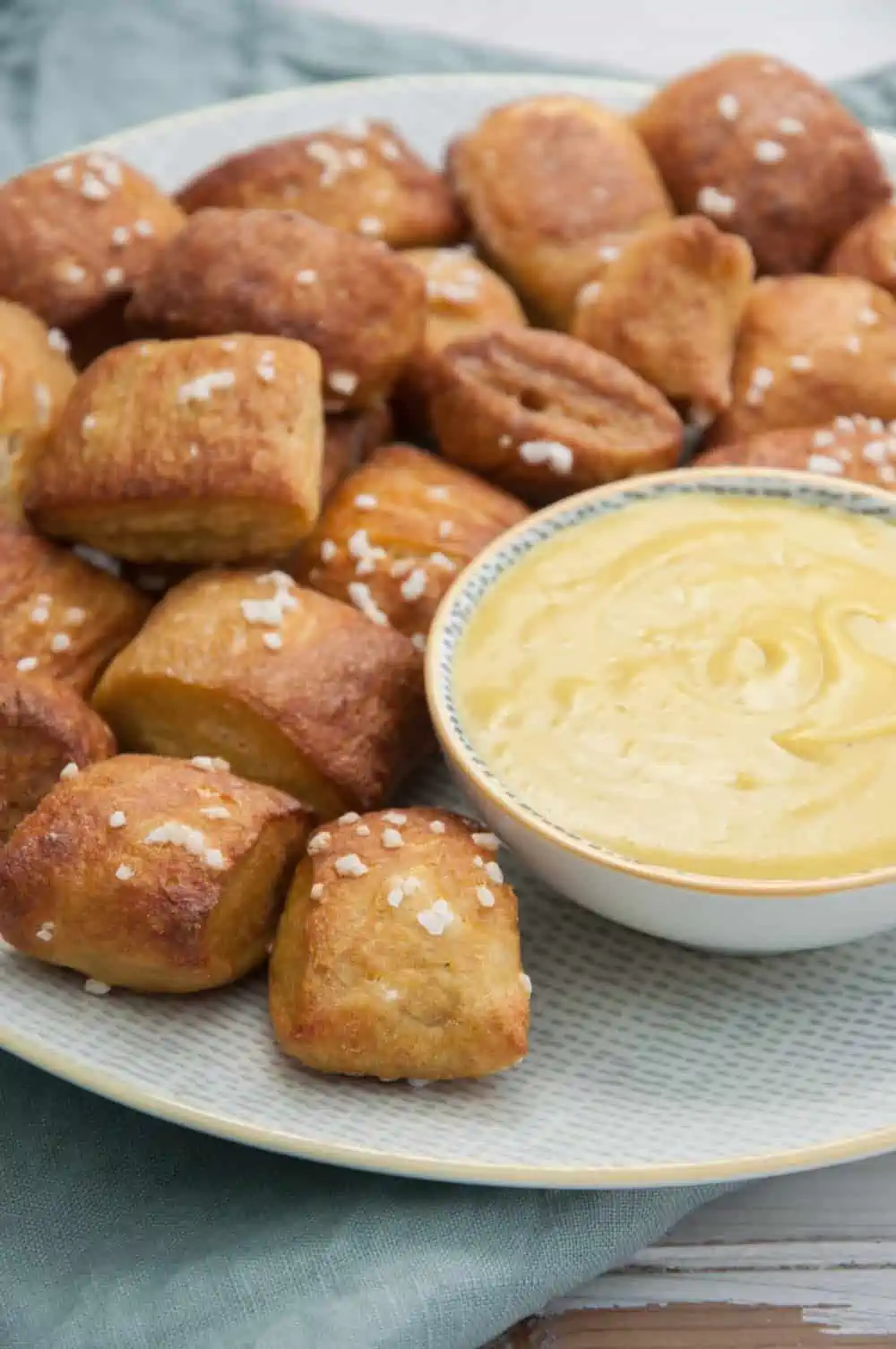 Craving an egg-like vegan starter without the chicken suffering? Then you've got to try these deviled potatoes! The egg-free magic comes from creamy cannellini beans mixed with dijon mustard, plant-based mayo, salt, and more. These also make a perfect vegan Easter appetizer!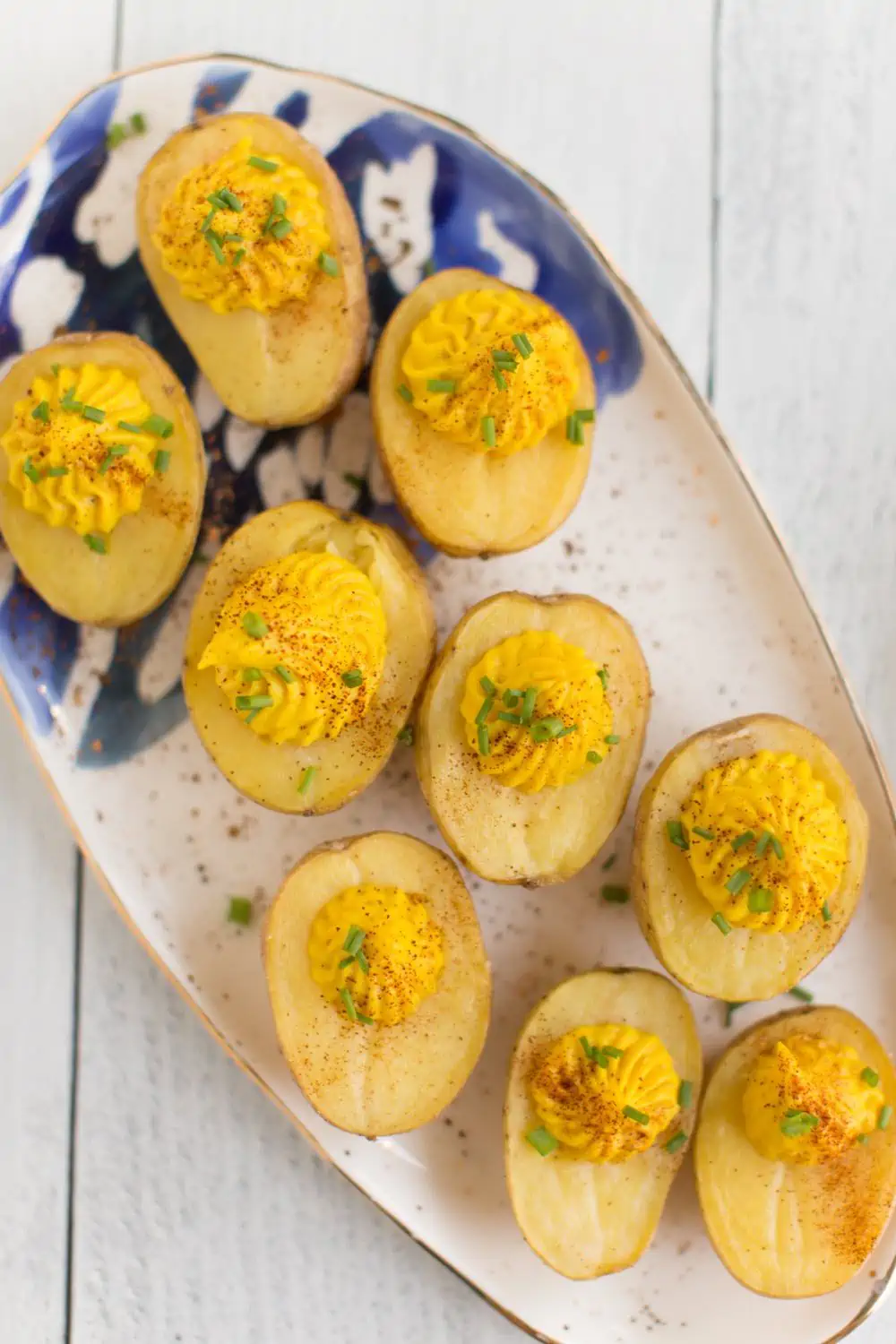 These delicious vegan party snacks combines the best of two worlds—flaky wonton wrappers with a tasty meatless taco filling. Intimidated by assembling this tasty vegan finger food? Worry not! These are actually quite simple to put together. Top if off with some dairy-free sour cream and you'll be in vegan appetizer heaven!
Did you know that eating five zucchini fries a day could cure a broken heart? Well, maybe that hasn't been scientifically proven but we would still argue it's some sound advice. These tasty zucchini fries come together in just a few minutes in the air fryer and also go great with your favorite veggie burger. Don't forget the marinara sauce!
Cheesy vegan burger tater tots?! You heard right! This incredible recipe is one vegan appetizer you're not going to want to skip out on. Gluten-free and comforting to the max, these tasty tots come together in just under an hour, most of which is just time spent baking in the oven. It could also technically be enjoyed as a main course, if you so please!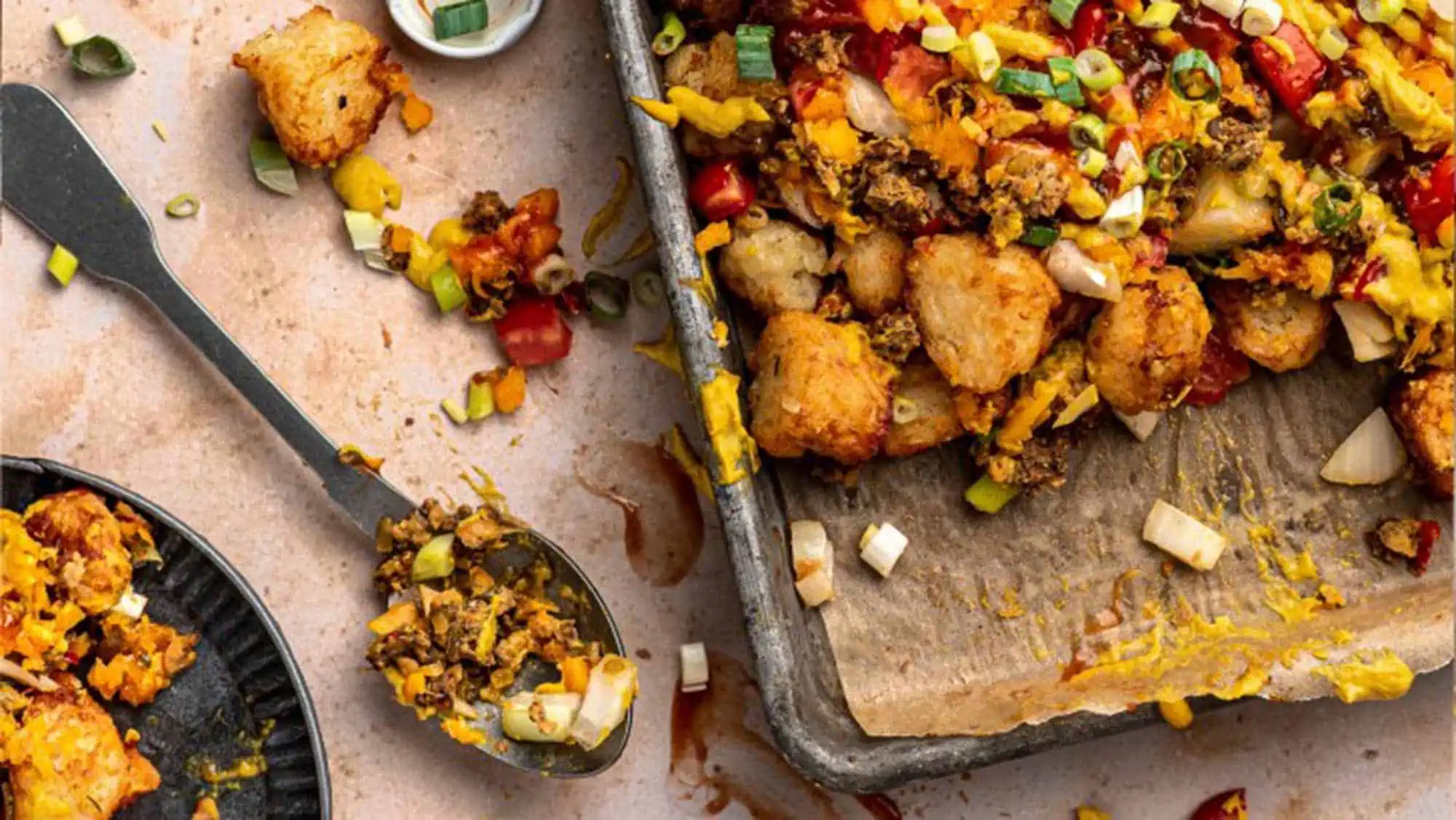 Move over, corn on the cob! These tasty chipotle corn ribs made in the air fryer are here to make your vegan finger food dreams come true. Magical things happen when chipotle spice mixes with sweet corn and this recipe is a true testament to that.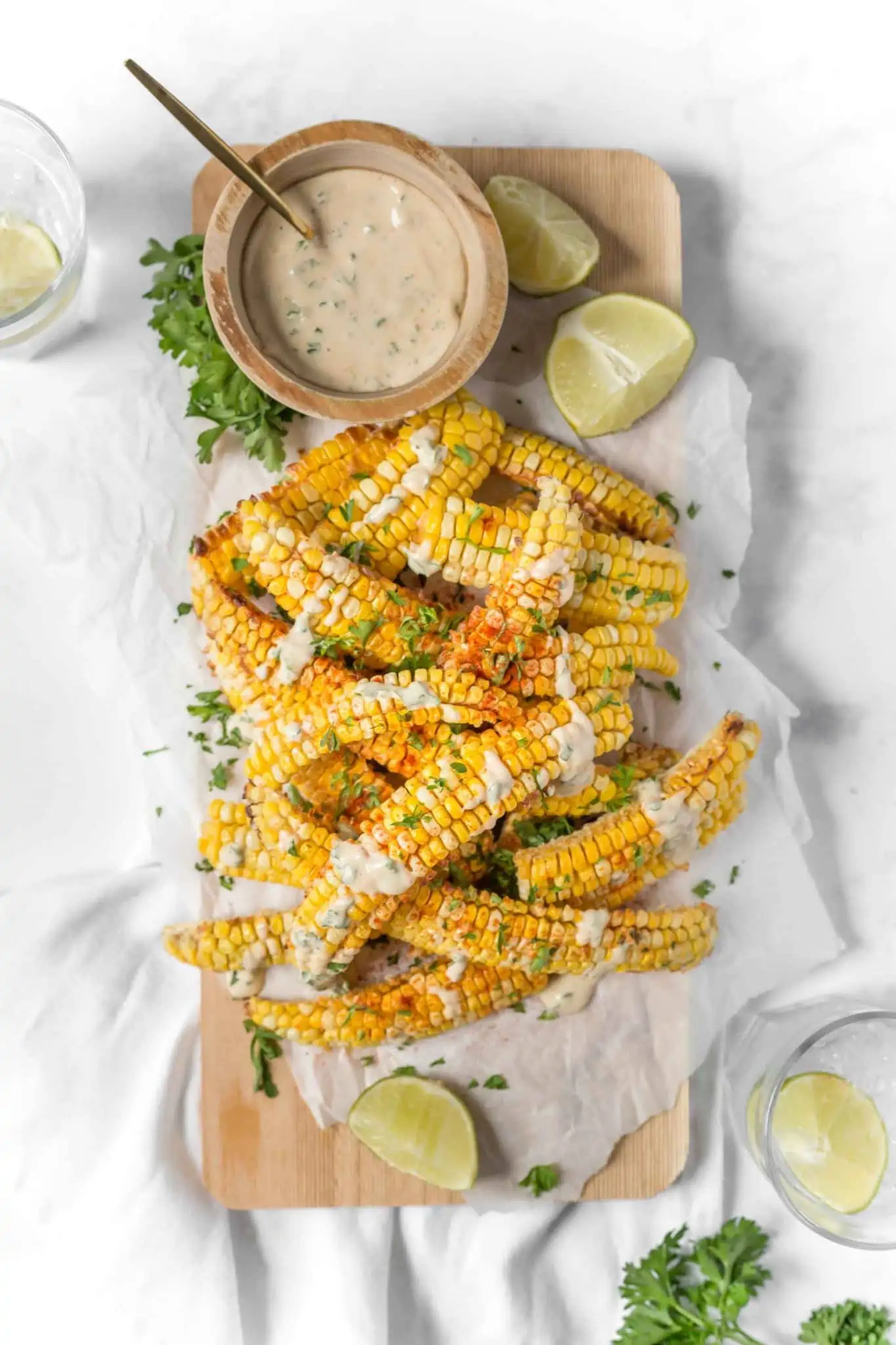 Get the party popping with these vegan jalapeño poppers! With just five ingredients, this is one of the easiest vegan appetizer recipes you could make. Gluten-free? Just use gluten-free breadcrumbs!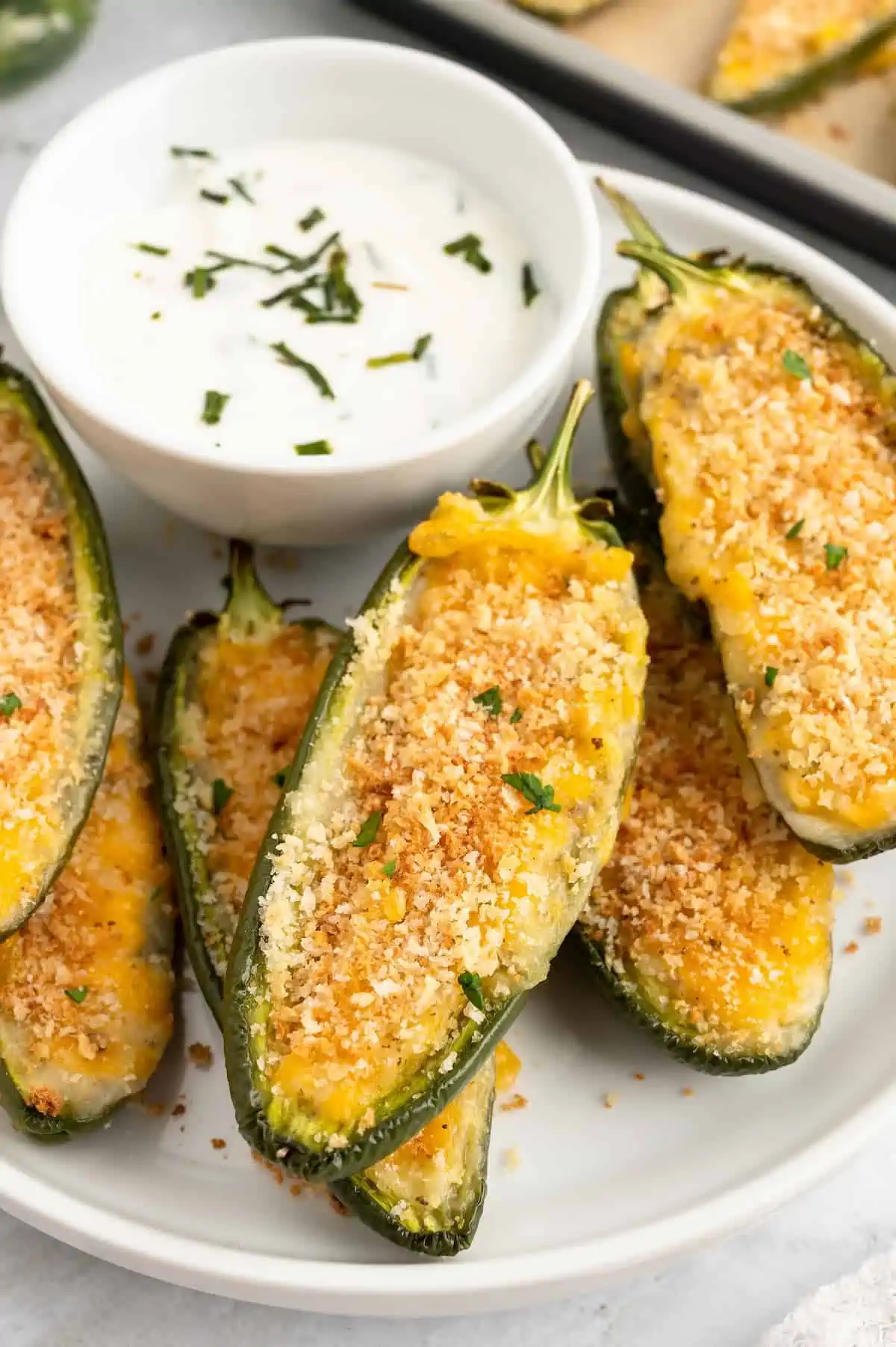 Whoever said broccoli had to be boring? This air fryer broccoli breaks that stereotype thanks to plenty of seasoning and a craveable crispiness. Want to really level up this recipe? Dip your broccoli in some vegan queso!
Looking for a fast vegan appetizer that's also completely gluten-free and soy-free? Then you've got to try these fish-free sushi cupcakes! Way easier to assemble than traditional sushi rolls, these adorable cupcakes are easy enough to make that young kids could even help out!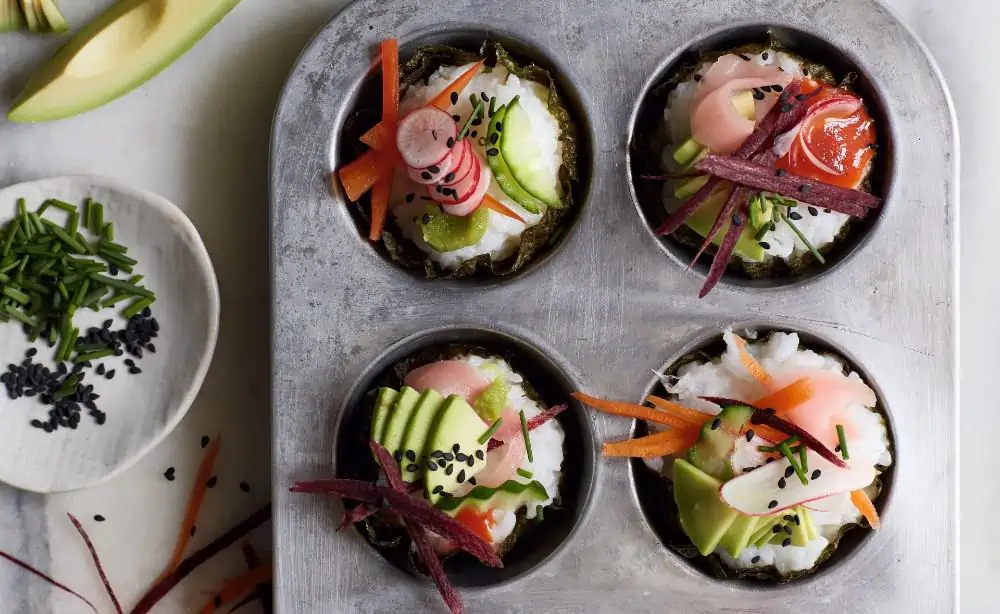 With just four ingredients and a cook time of ten minutes, it's hard to beat this delicious vegan appetizer. Want to really level things up? Add some vegan pepperoni and garnish with some fresh basil!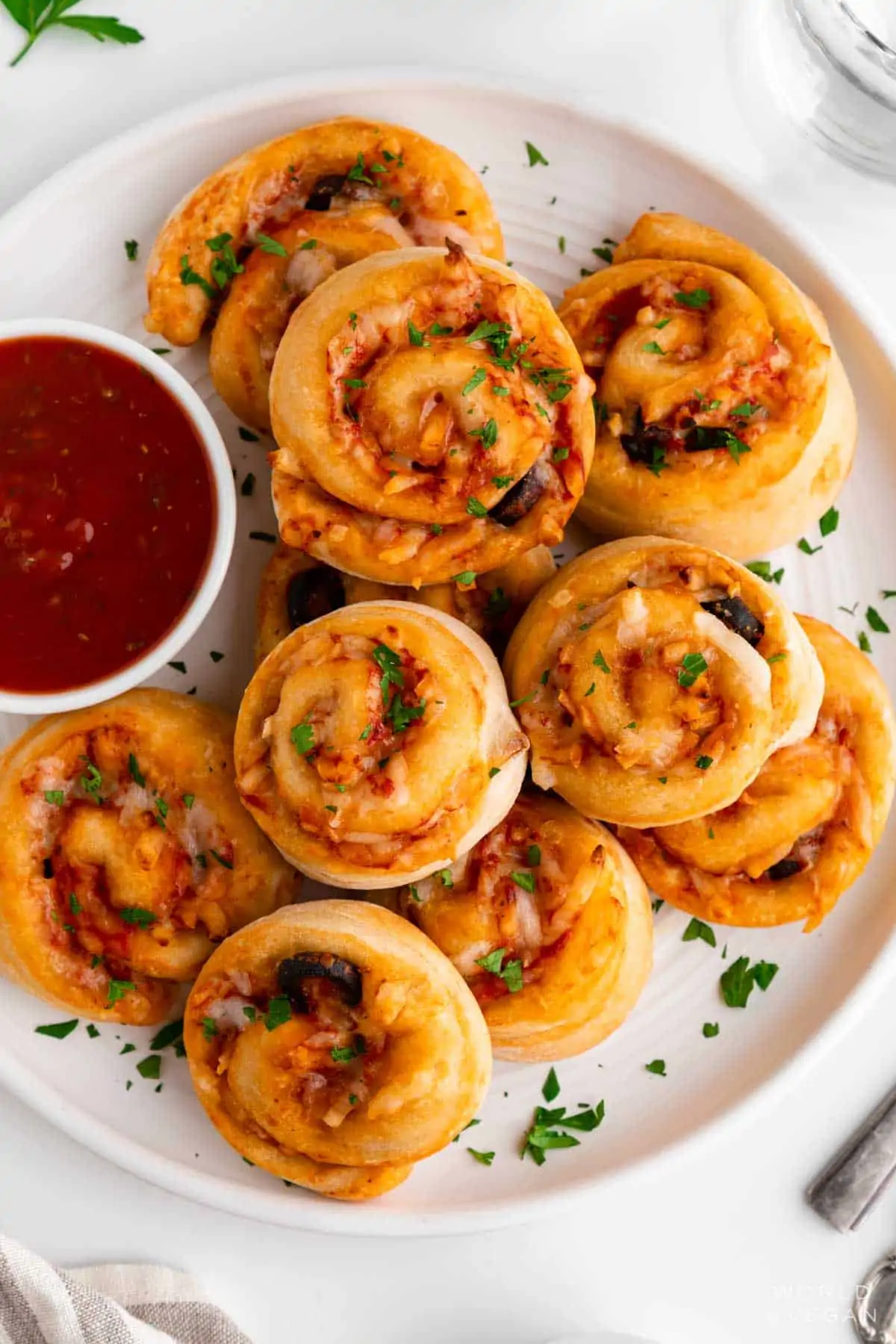 We love a stuffed pepper here at World of Vegan and these couscous stuffed peppers are a must-try! Can't find Romano peppers? Standard bell peppers will work perfectly!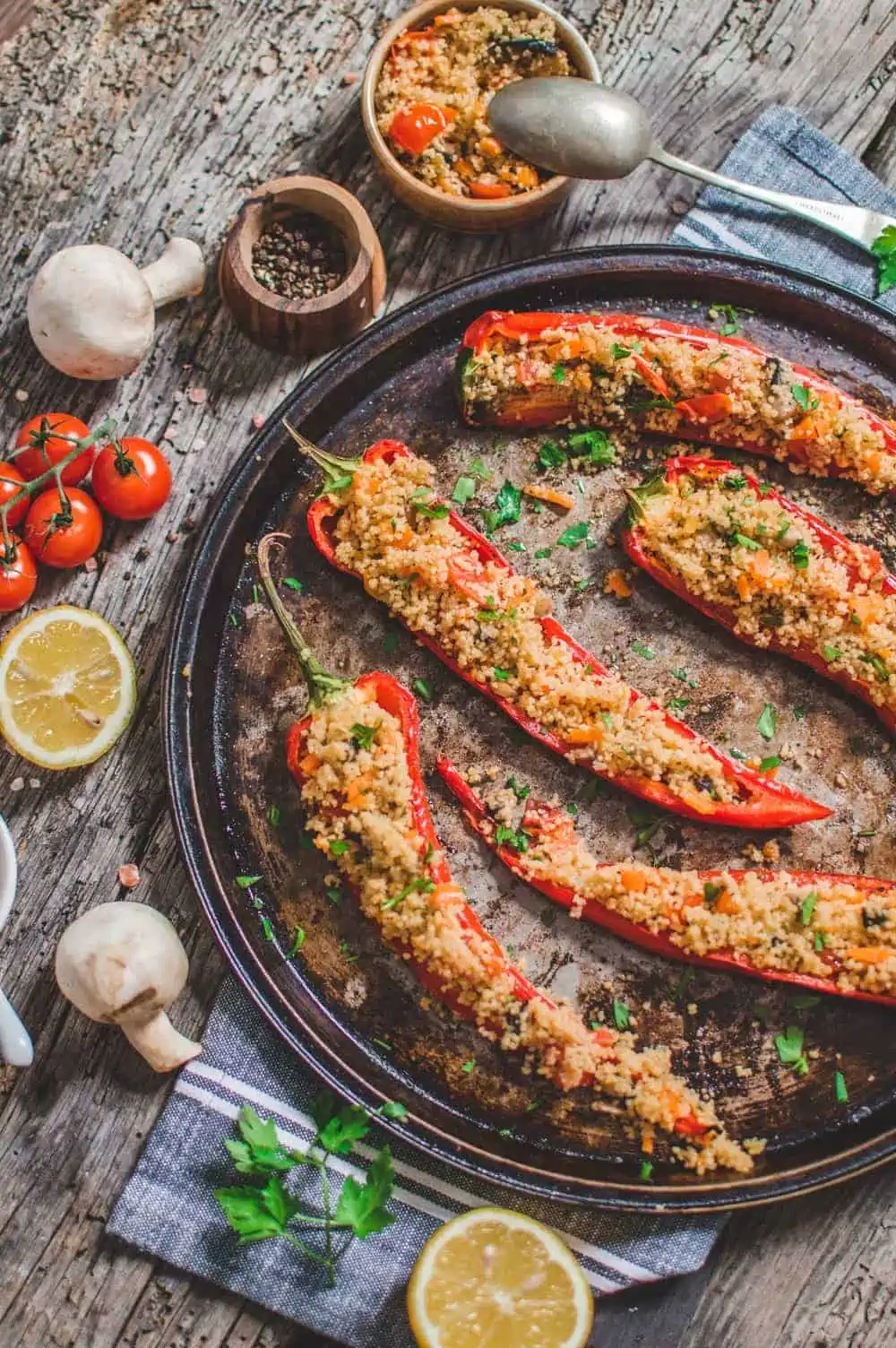 Perfect for any party, this vegan finger food is sure to be a hit. Chewy, tasty, and straightforward, this vegan starter gets five stars from us.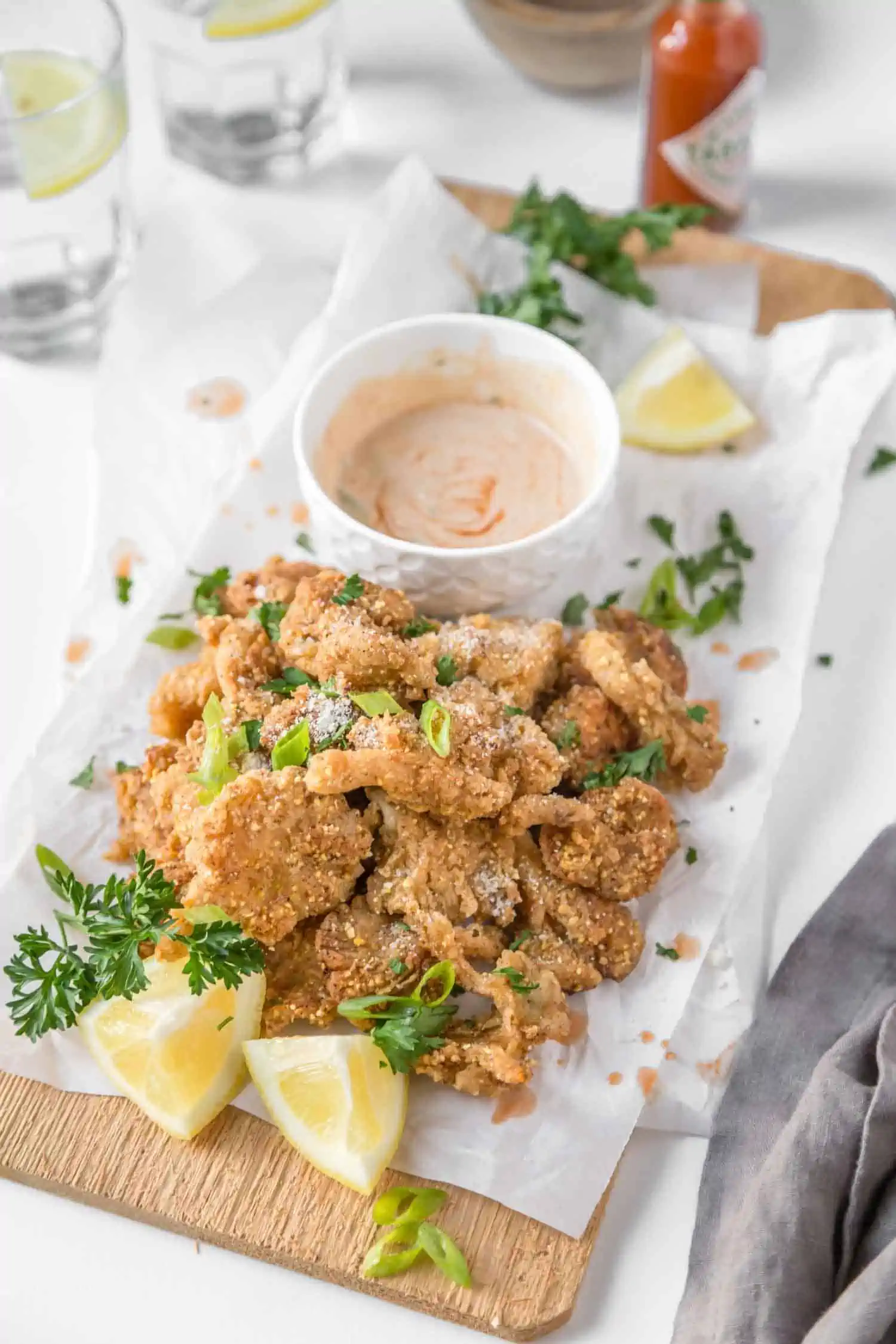 If you're looking for a more "elegant" vegan appetizer, than consider these stuffed cremini mushrooms with a walnut paté! Though they may sound fancy, these fun stuffed fungi come together in just under half an hour and are naturally gluten-free.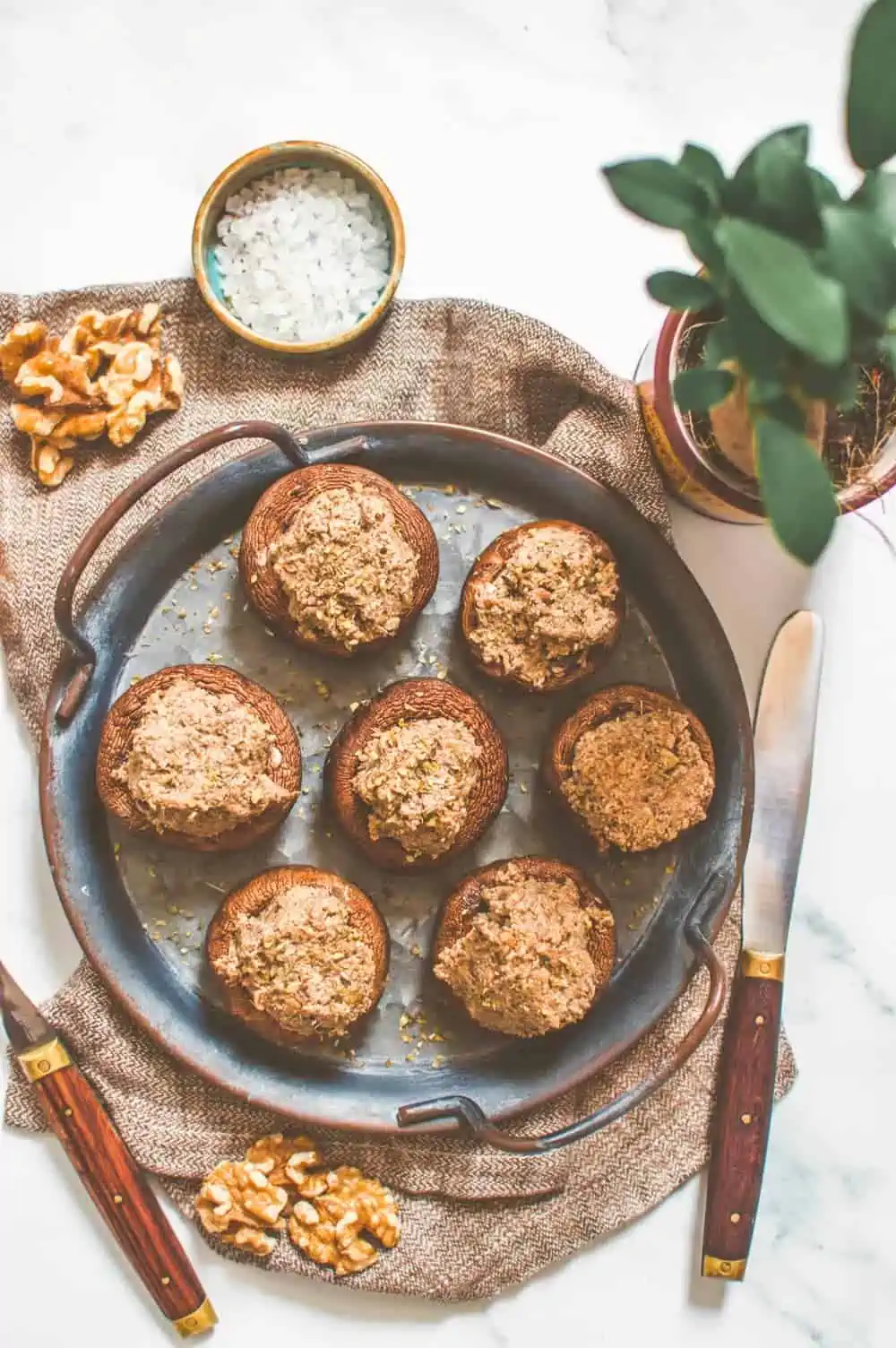 It's not a party until someone shows up with the vegan artichoke dip. Okay, well maybe that's not completely true but we think your day could be improved exponentially with this tasty dairy-free artichoke dip. Grab your favorite bread, cracker, or carrot, and dig in!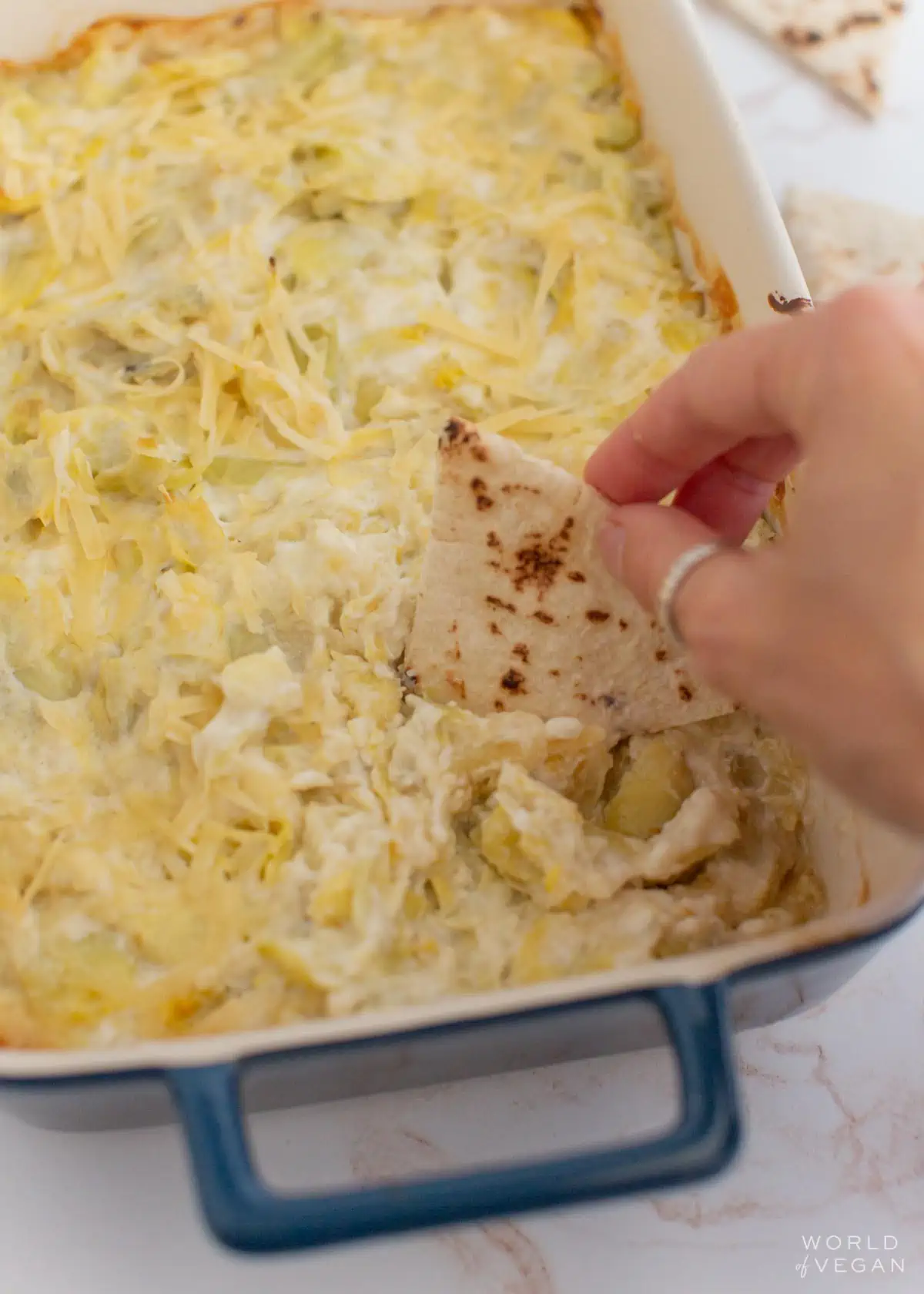 Searching for a real crowd-pleaser to serve up at your next holiday party? This vegan cheese log comes together in just under half an hour and tastes incredible! Pro tip: you may want to make more than one serving!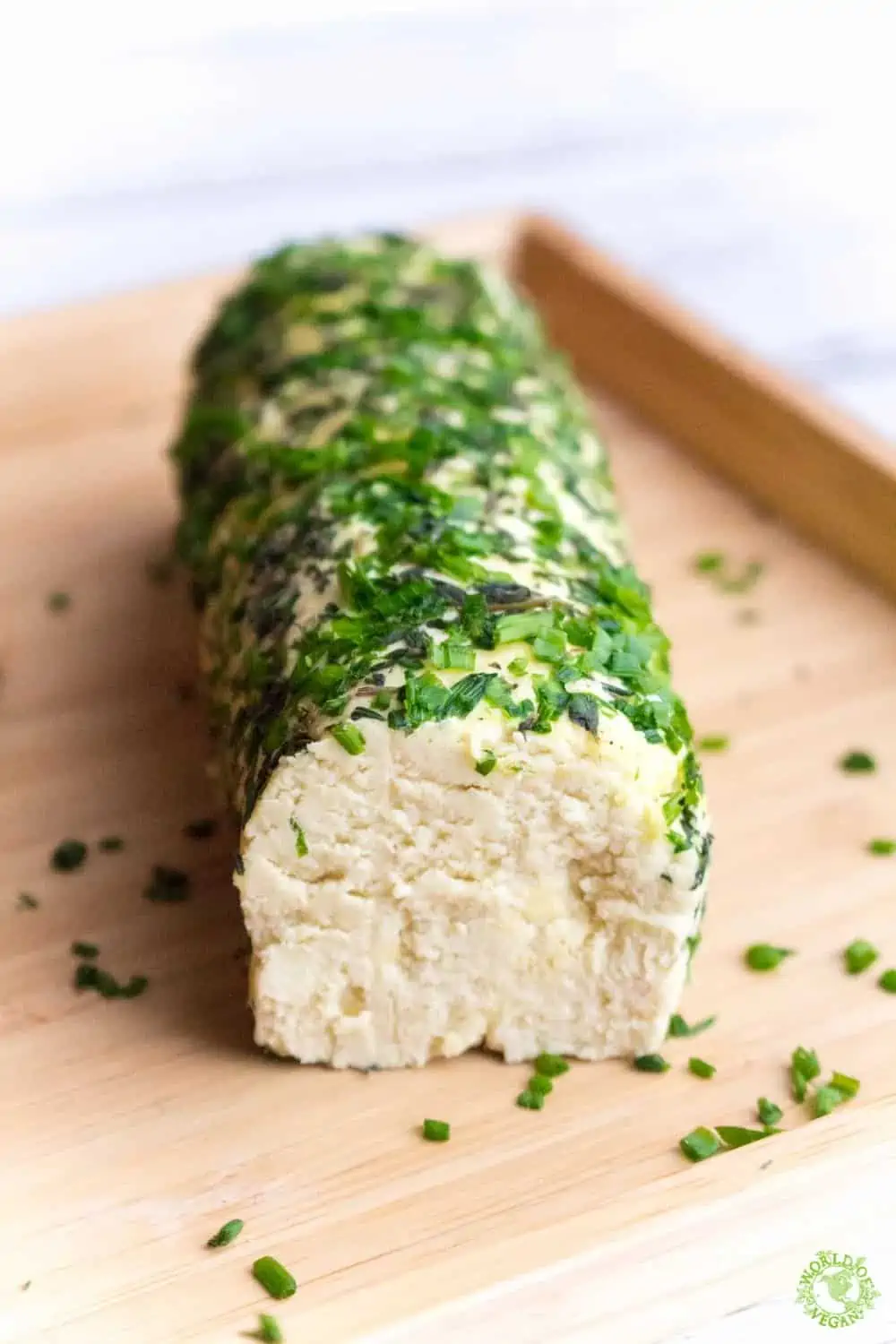 Getting ready for Game Day or just (name)day? Sweet, tangy, and full of protein, these BBQ seitan wings are ridiculously tasty. They do take some time to make but we promise your efforts will be well worth it! Serve with your favorite vegan dressing and go wild!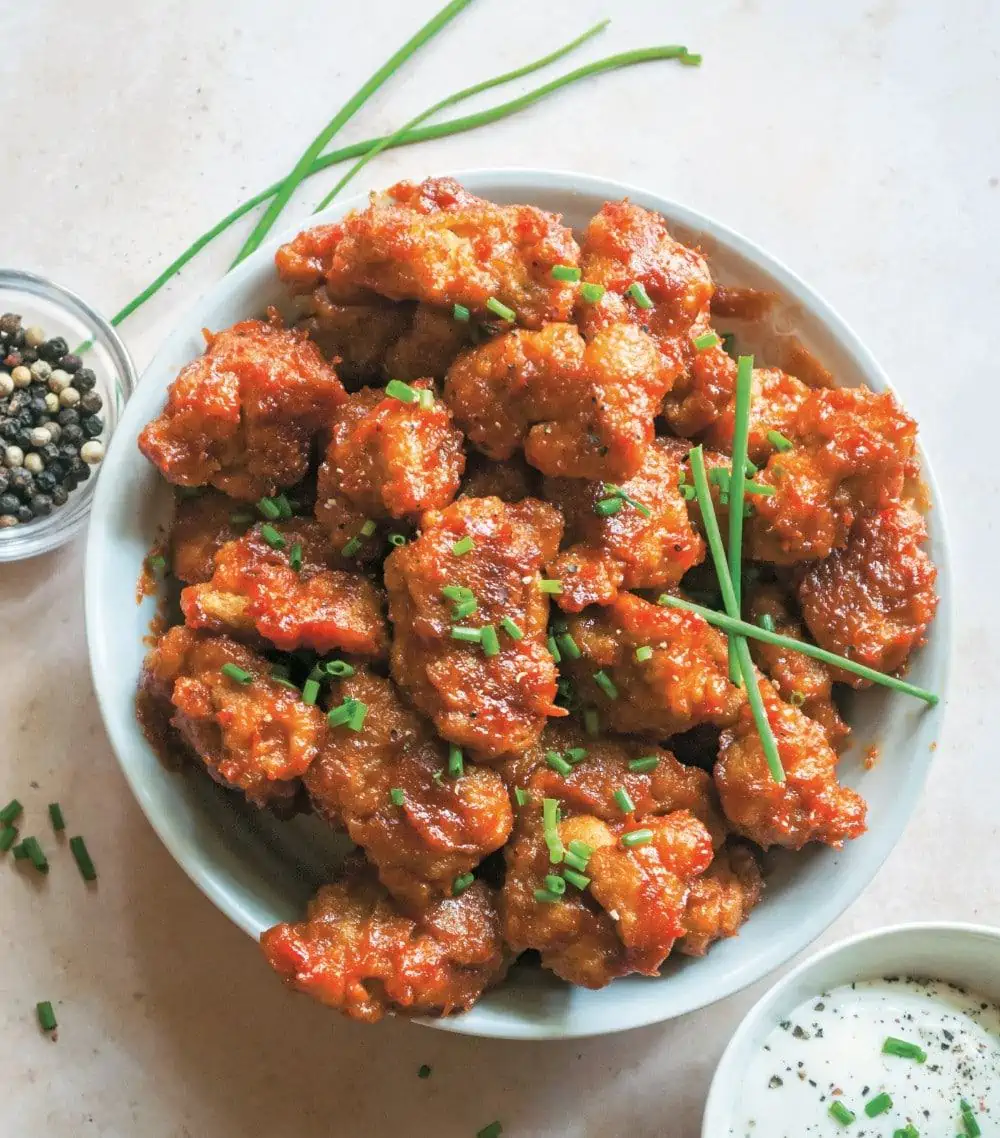 Get a hefty dose of nostalgia with these vegan bagel bites! With only four ingredients, this vegan finger food comes together super quickly and are freezer-friendly as well!
I scream, you scream, we all scream for vegan onion rings! It can be surprisingly difficult to find vegan onion rings out in the wild, which makes this recipe all the more precious. Dip 'em in a dairy-free sriracha mayo for a kick and enjoy!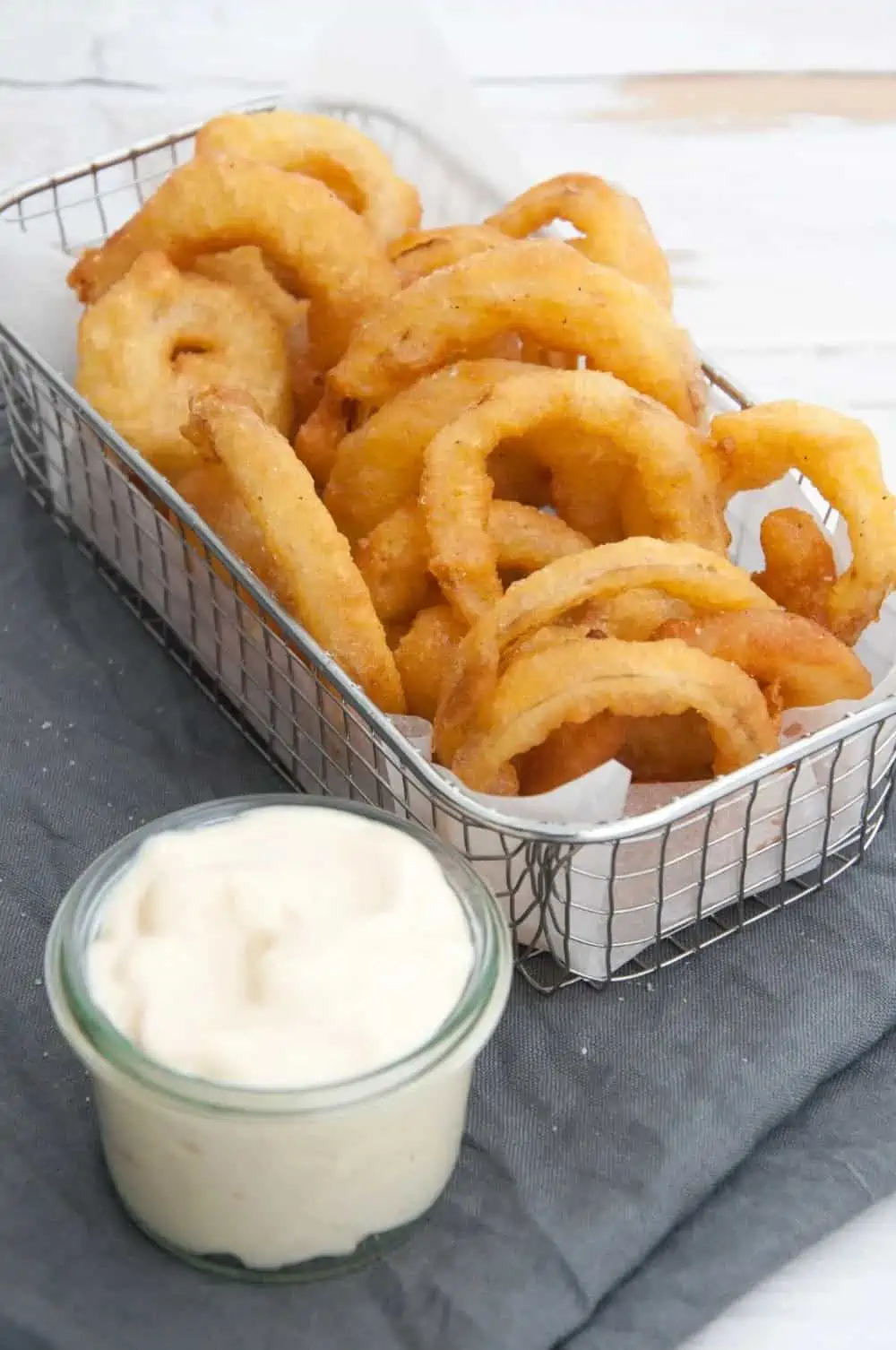 It's hard to go wrong with this hummus crostini! In just a few minutes, you'll be party-ready with this simple vegan appetizer recipe. You can add as many toppings as you'd like onto them such as chopped cucumbers, beets, olives, mushrooms, and more. Add a burst of color with beetroot hummus or some spice with jalapeño olive hummus.
They may look super fancy but we promise these hasselback potatoes are not hard at all to make! Just slice them properly, season accordingly, pop in the oven at 375º F for about an hour and a half and bam! You've got a delightful gluten-free starter.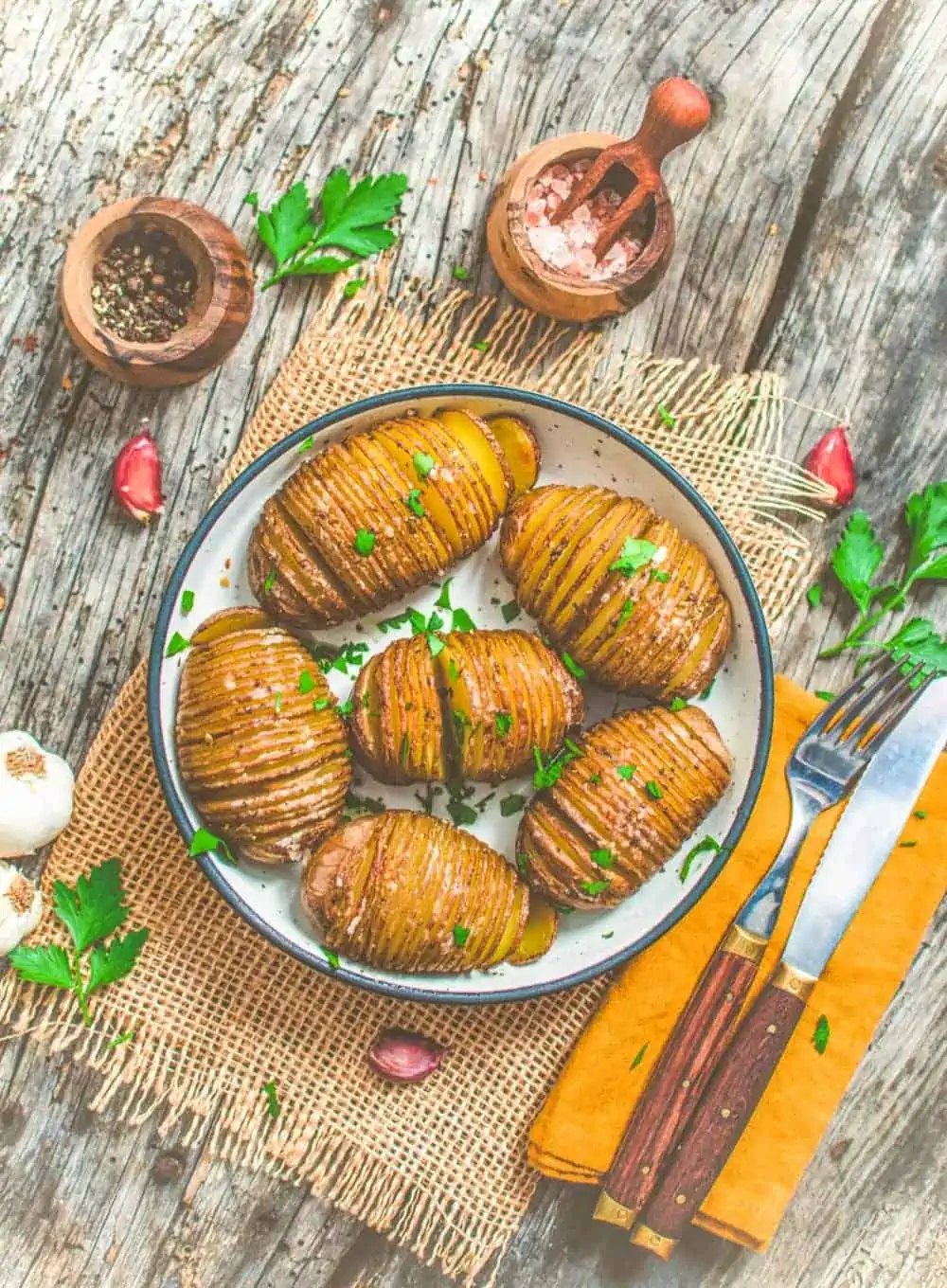 Love popcorn but want something with a little more substance? Consider these air fried tofu cubes! Crispy, tasty, and so quick to prepare, they are a great gluten-free and protein-packed snack. Cheezy nutritional yeast adds a much-welcomed layer of flavor, too!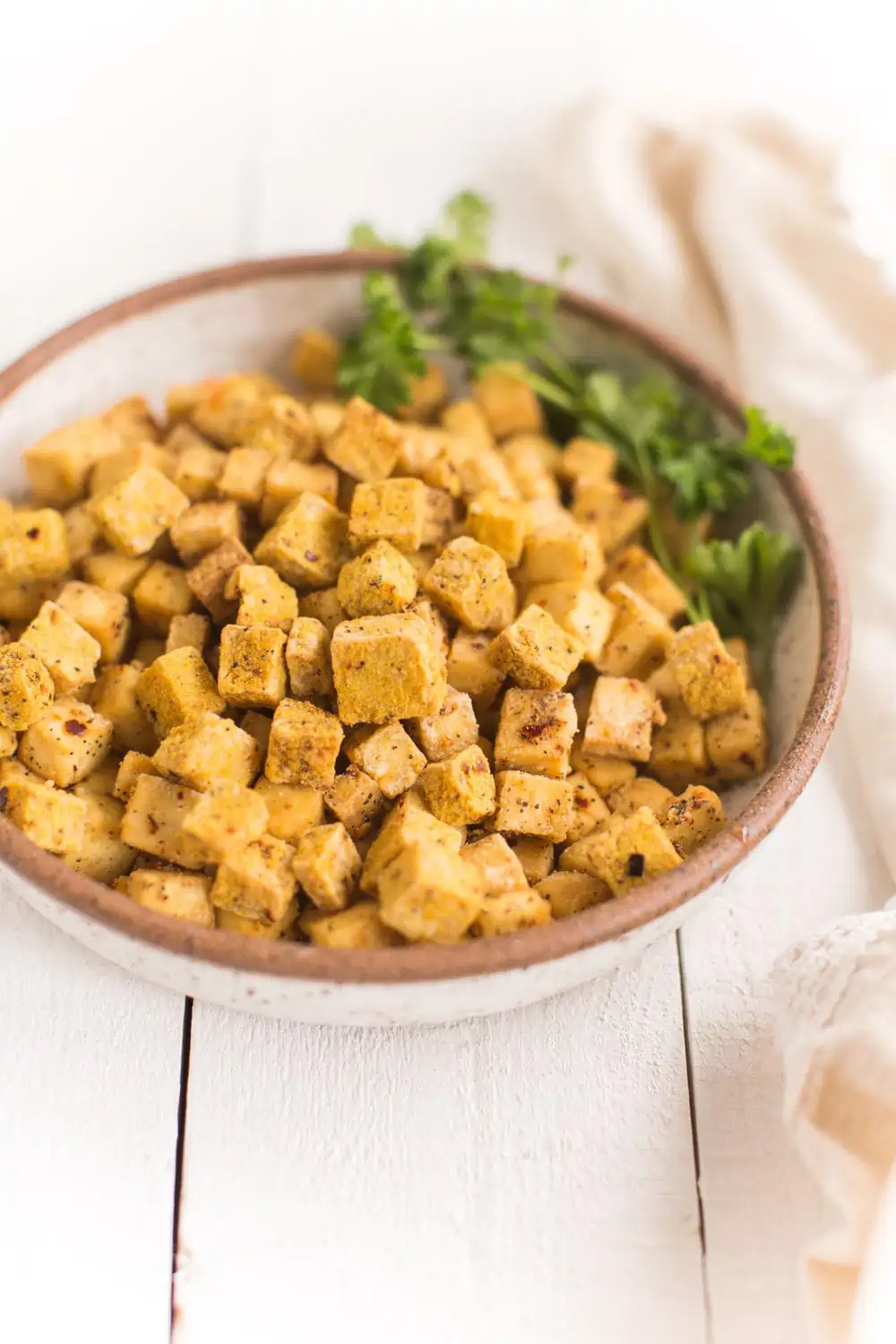 Whether you're celebrating a Jewish holiday or just want a simple vegan appetizer to make, this vegan chopped liver recipe is an obvious choice! Made from walnuts, mushrooms, chopped onion, garlic, and more, it comes together in just a few minutes. Serve with your favorite crackers, pita, or vegetables!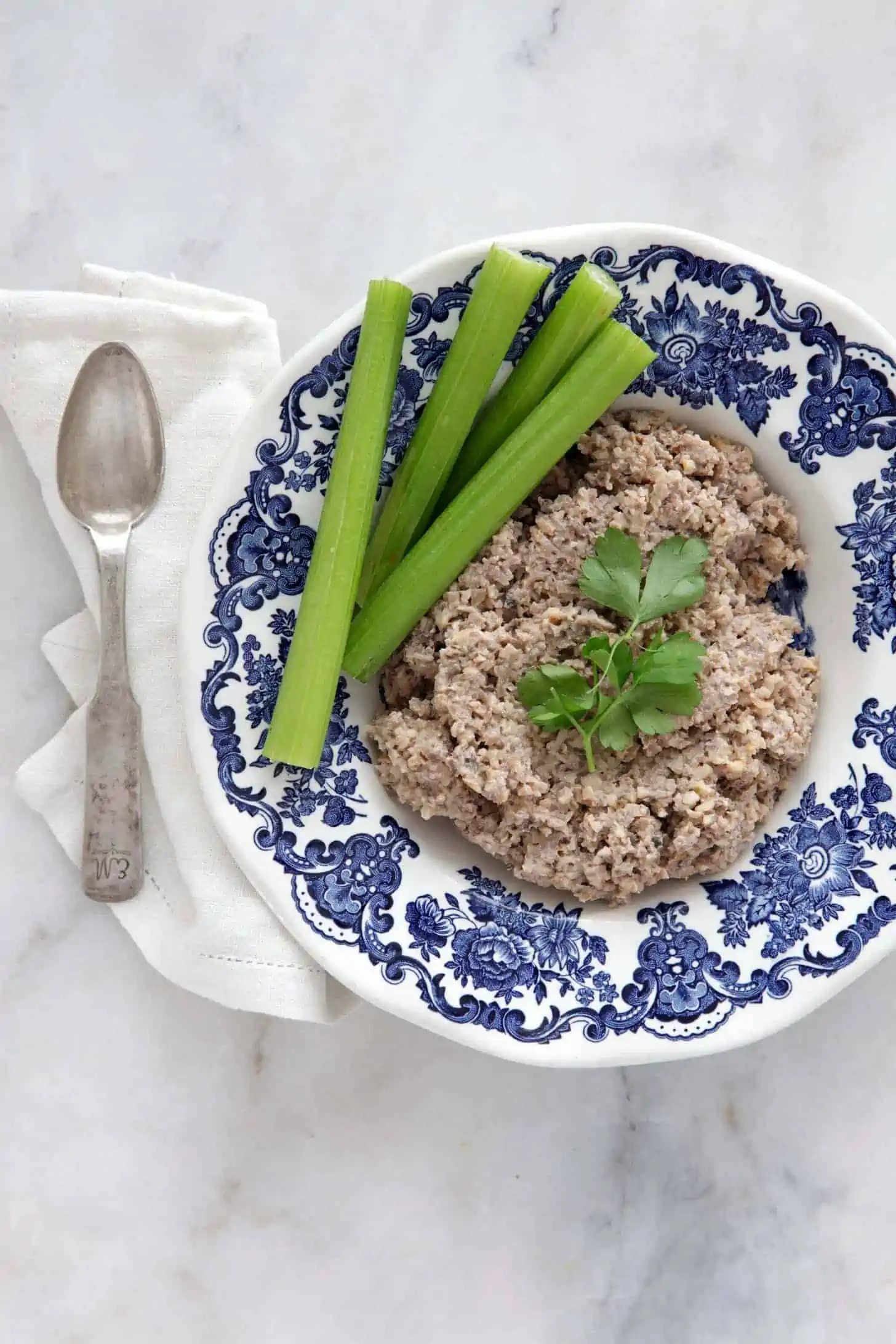 Don't throw out your potato skins—make these tasty vegan chips instead! Season with salt and pepper, coat in oil, pop in the oven for about 15 minutes, and voila!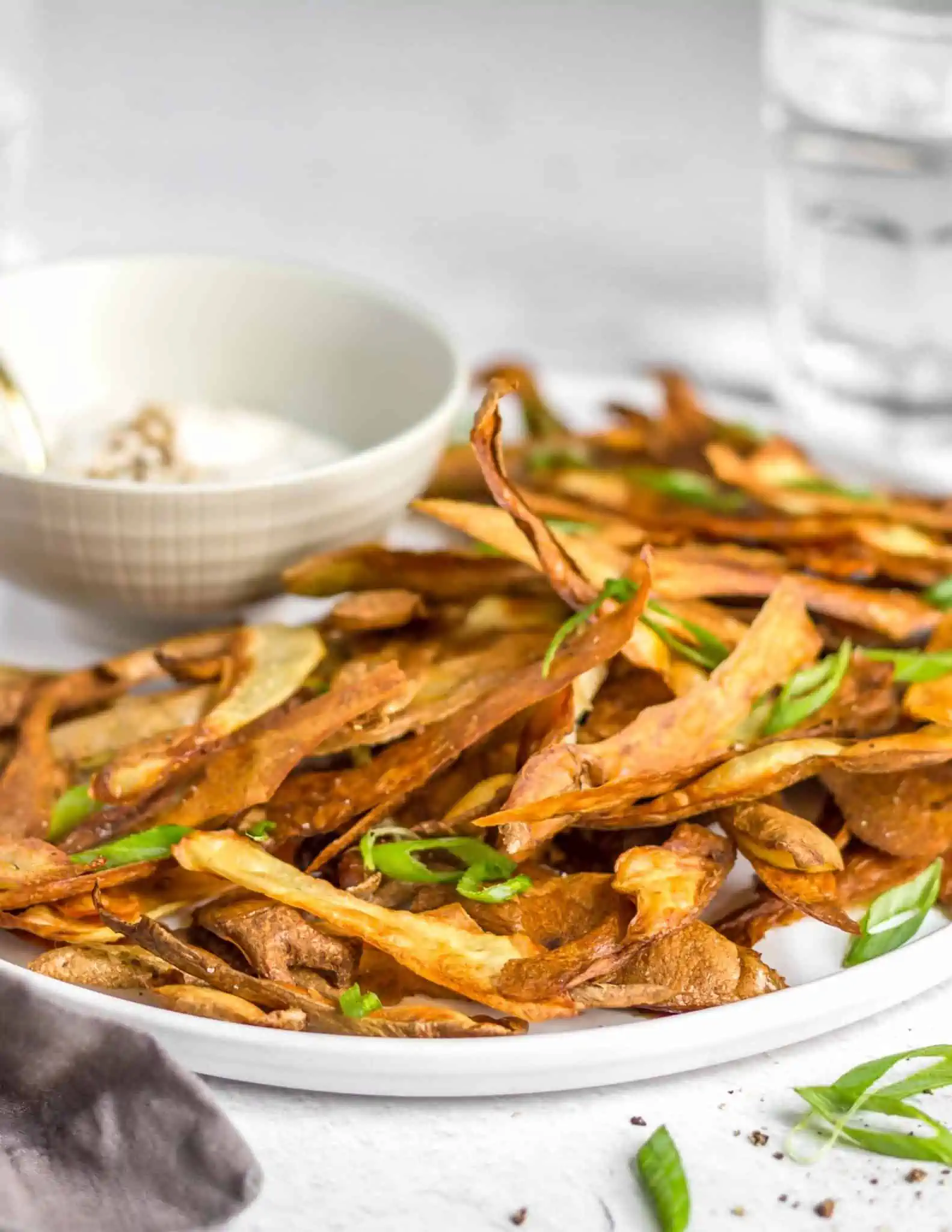 Gluten-free and full of nutrients, this traditional Indian dish makes a filling and flavorful appetizer. Fragrant spices such as cumin and coriander mix well with tomatoes, red onion, brown rice, and moong dal (dried split yellow lentils) to create an irresistible vegan starter.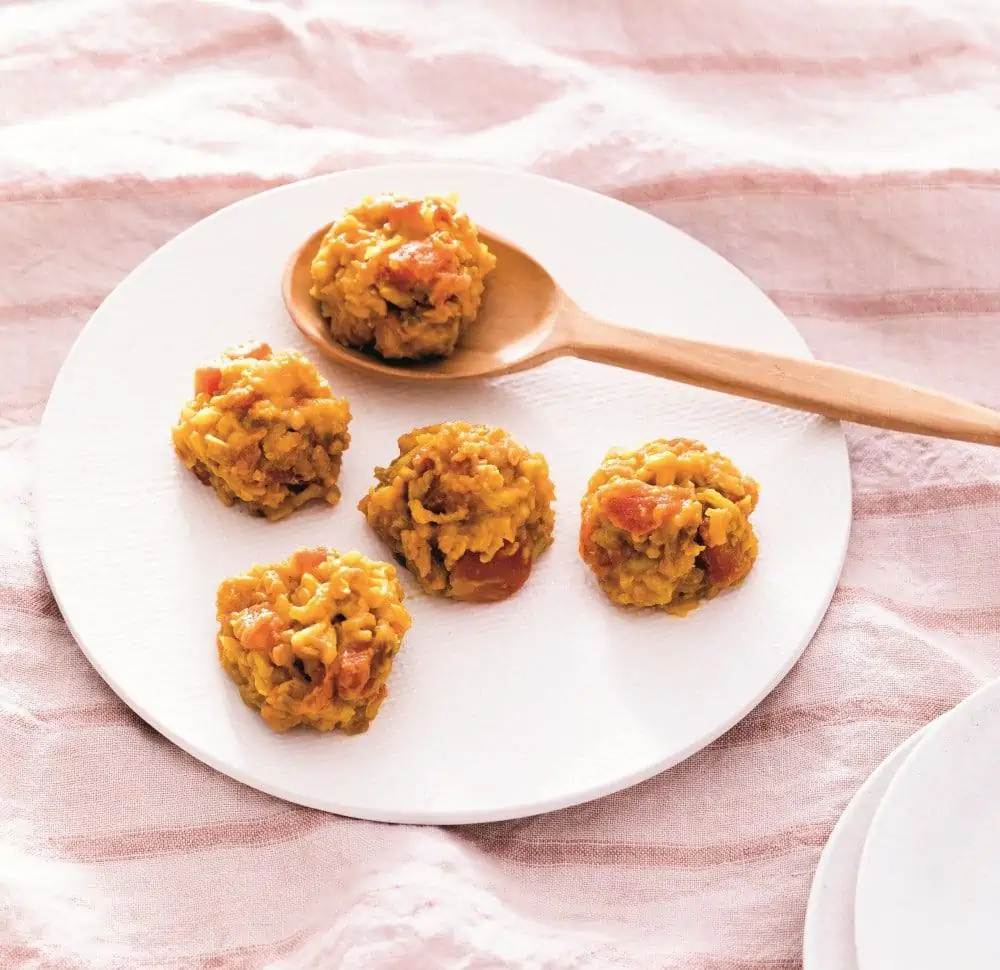 If you're a person who loves polenta, then you've got to try these herbed polenta fries! And if you're having guests over, they'll surely appreciate trying something different from french fries.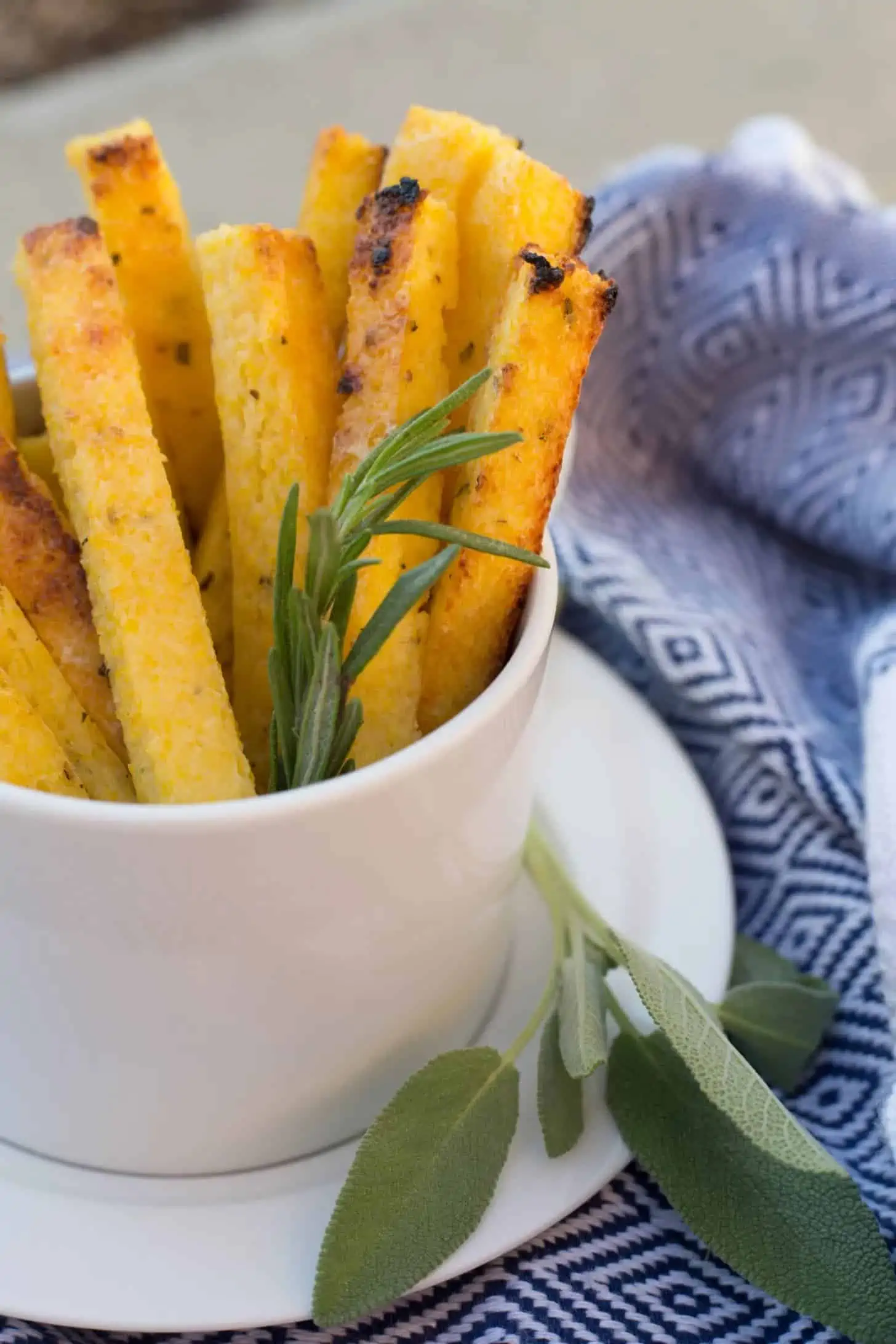 They're crispy, they're sweet, and they're naturally gluten-free. We're talking about sweet potato fries! In just under half an hour, you too can enjoy this simple vegan appetizer made in the air fryer.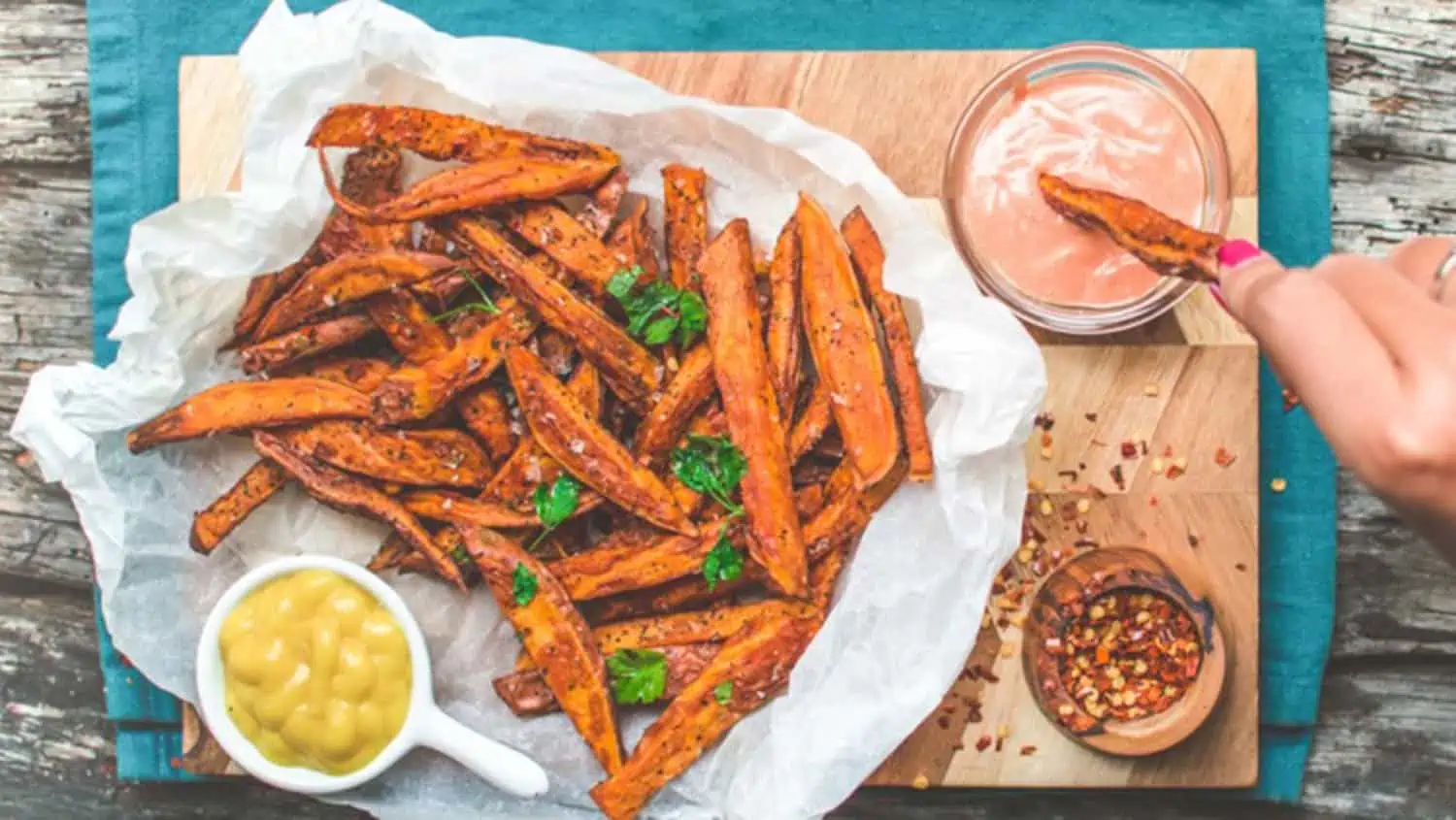 Looking for an appetizer that's fresh, satisfying, and super photogenic? These rainbow spring rolls with peanut dipping sauce are not only beautiful but are so satisfying to make and eat! Want to save a little time? Use pre-cooked tofu to cut into strips!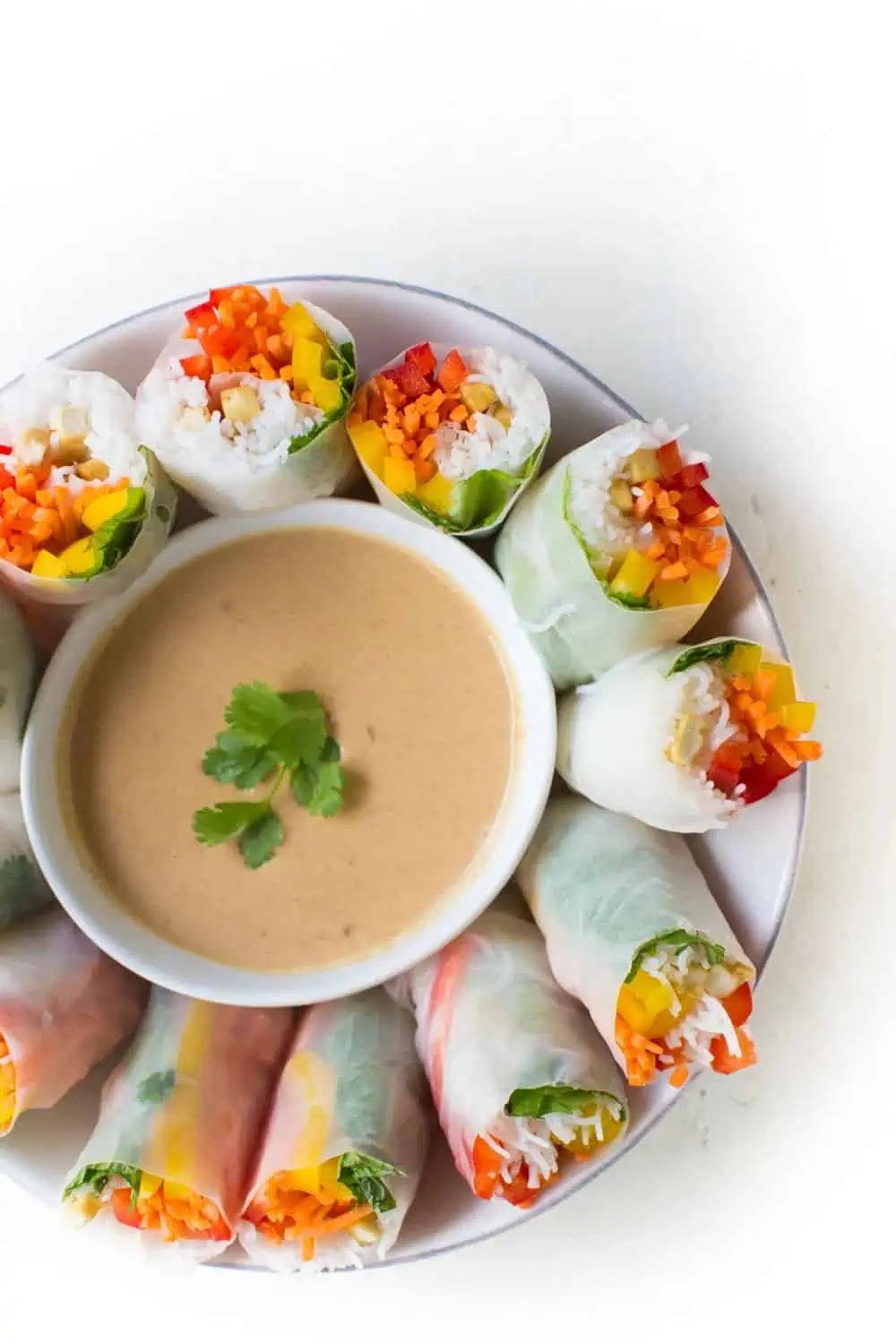 Perfect for Passover or a plant-based party, these stuffed cabbage rolls make quite a filling and satiating starter, especially if you're to making a vegan appetizer platter. Naturally gluten-free and soy-free, these yummy cabbage rolls are great for those with certain food sensitivities, too!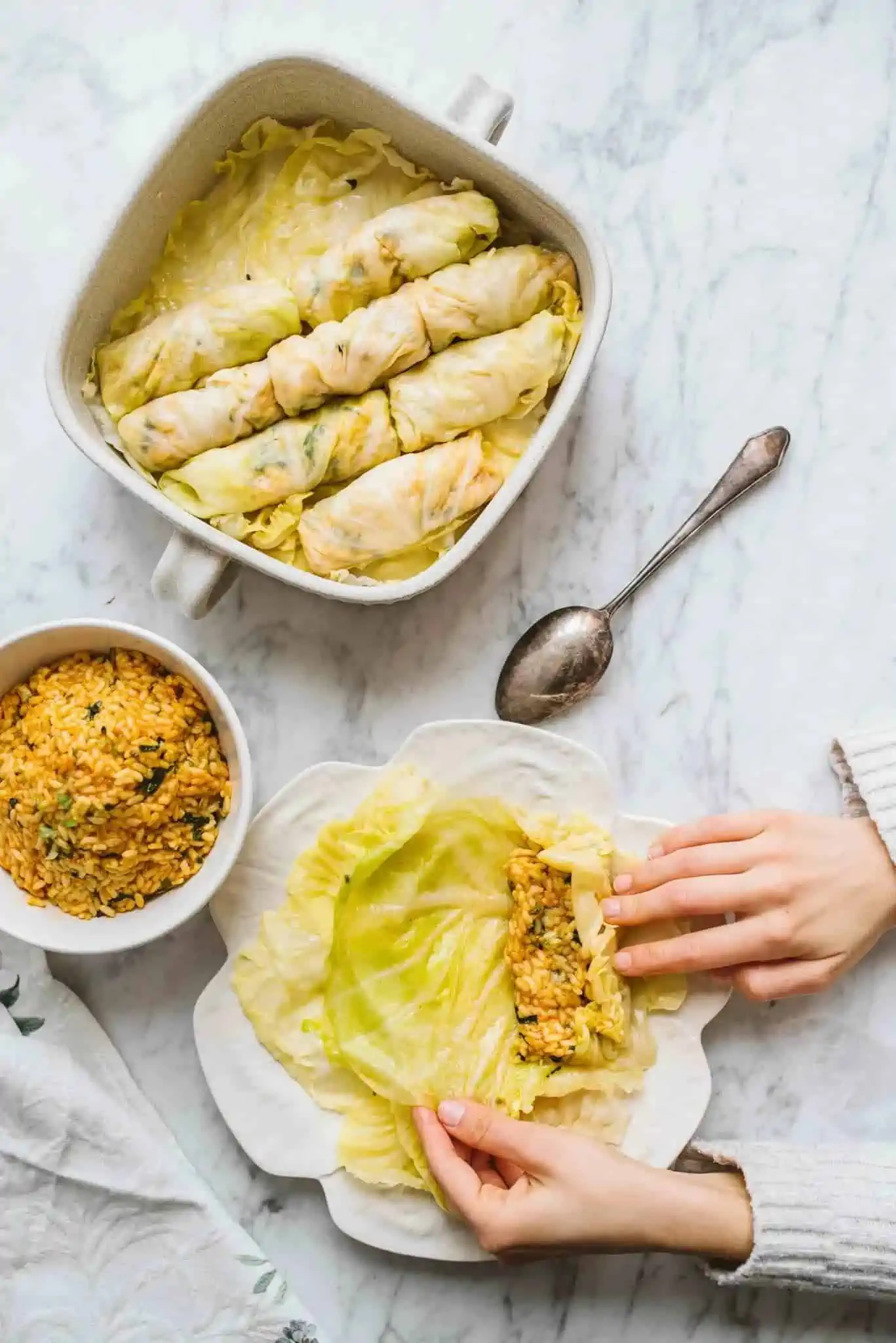 Sometimes all you need for a great appetizer are cauliflower wings covered in Buffalo sauce. Most of the magic happens in the oven and in just about 30 minutes, you'll be all set with hot and crunchy vegan wings!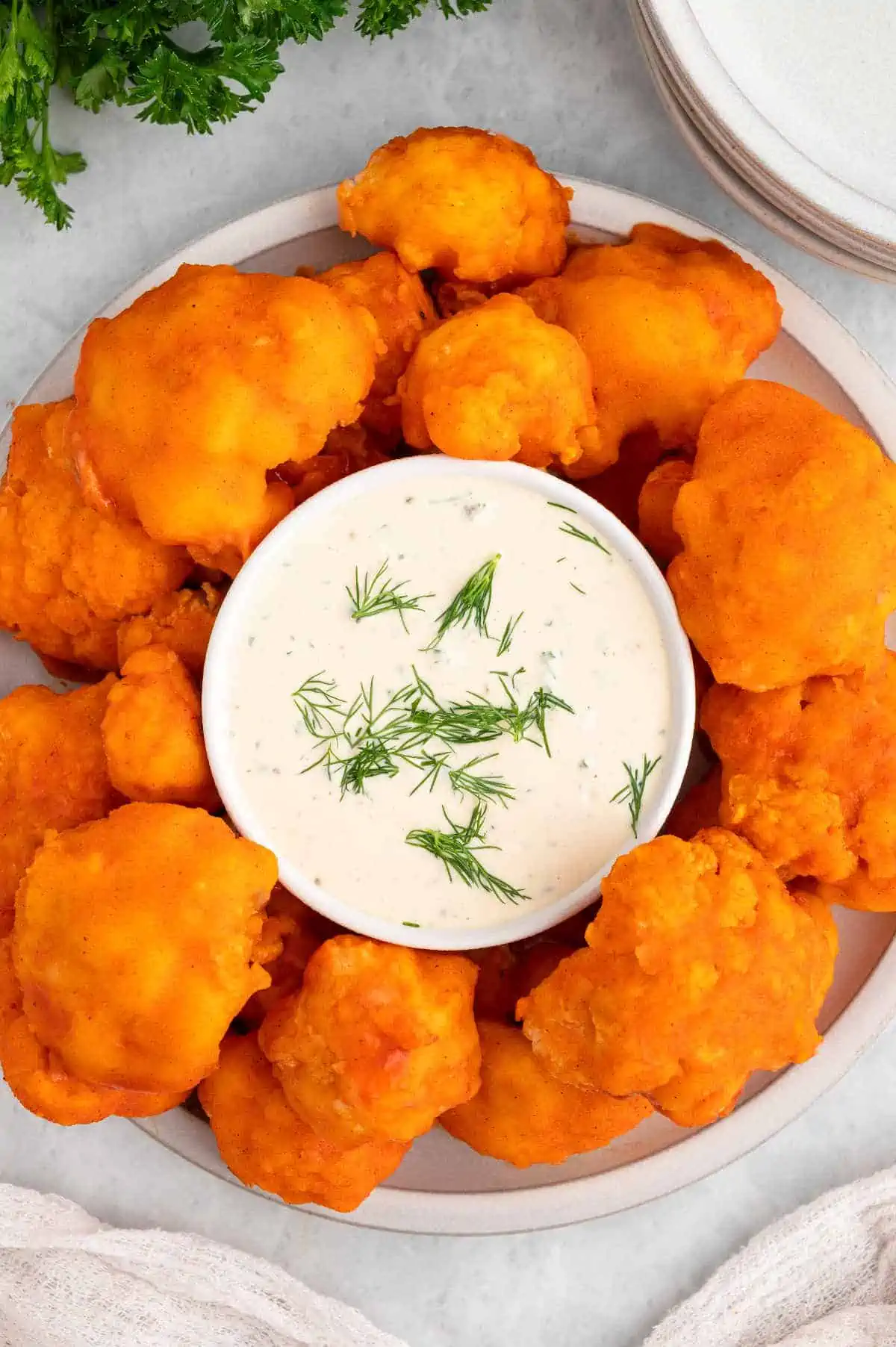 Sushi lovers, rejoice! These vegan temaki (hand) rolls are a breeze to make and taste amazing with a tangy ginger-tamari sauce. Fill 'em with tofu, veggies, mushrooms, rice, or whatever else you'd like!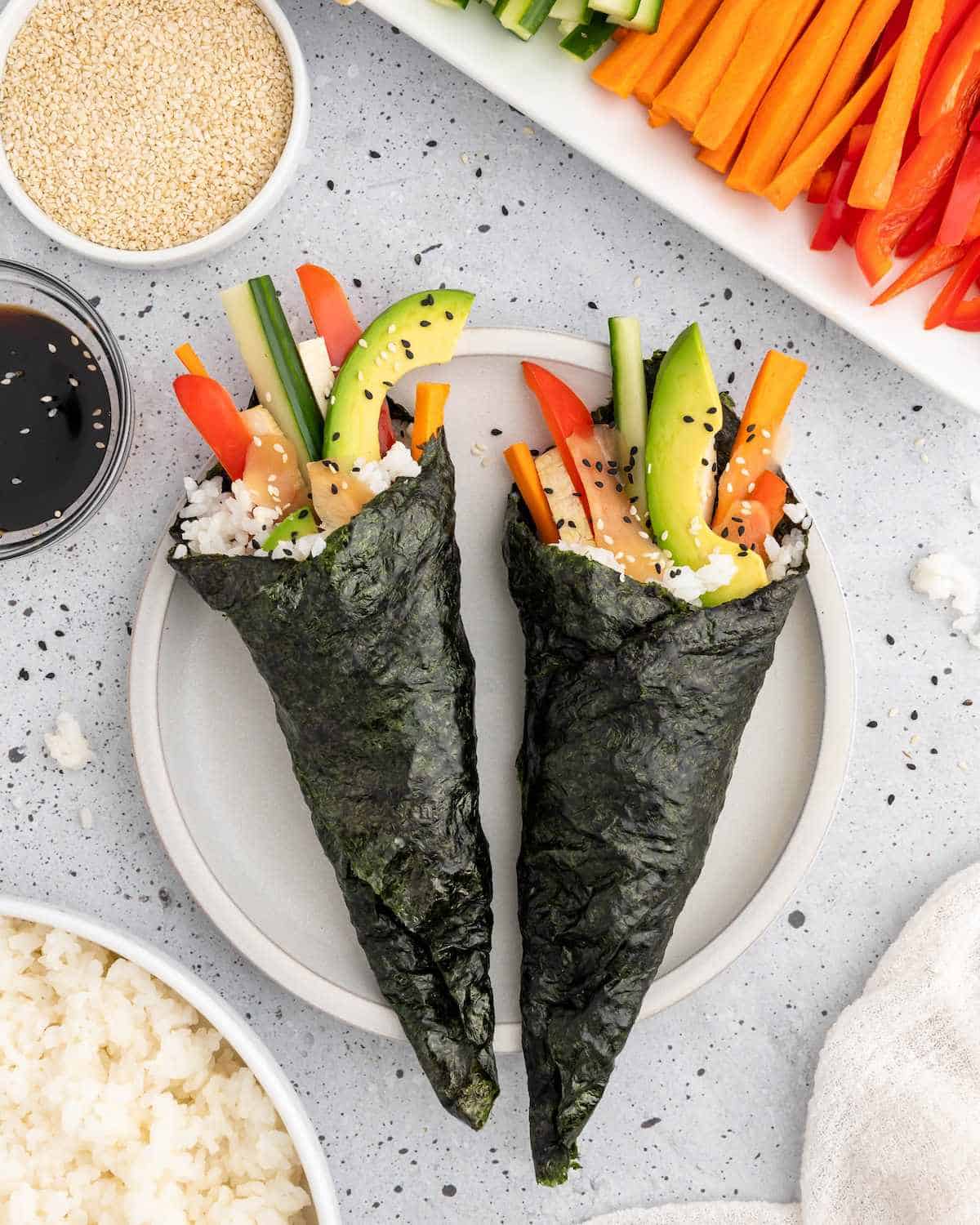 Enjoy a fresh and tasty vegan and gluten-free appetizer with these cucumber bites from Veggie Inspired! You can make the sun-dried tomato spread in advance to save some time as well.
If you're trying to get a little fancy with your vegan finger foods, then these onion confit tartlets by Veganosity will get the job done! Creamy vegan ricotta, caramelized onions, and fluffy puff pastry make this a truly decadent and delicious appetizer.
Who doesn't love a potsticker? This ridiculously awesome recipe from Simply Ceecee covers all the bases for an appetizer that comes together quickly and offers a range of flavors and textures. Best of all is that you can make a huge batch to freeze or refrigerate for future enjoyment!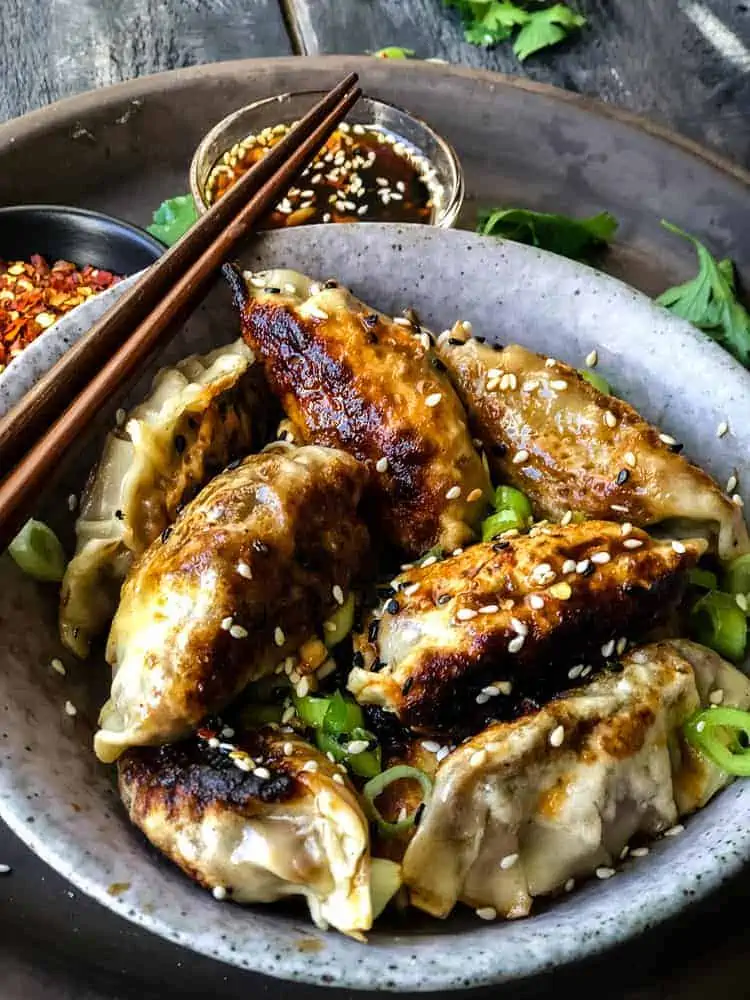 Ever wanted to make your own vegan mozzarella sticks? This recipe from The Edgy Veg will have your mouth watering, especially after you find out how easy they are to make!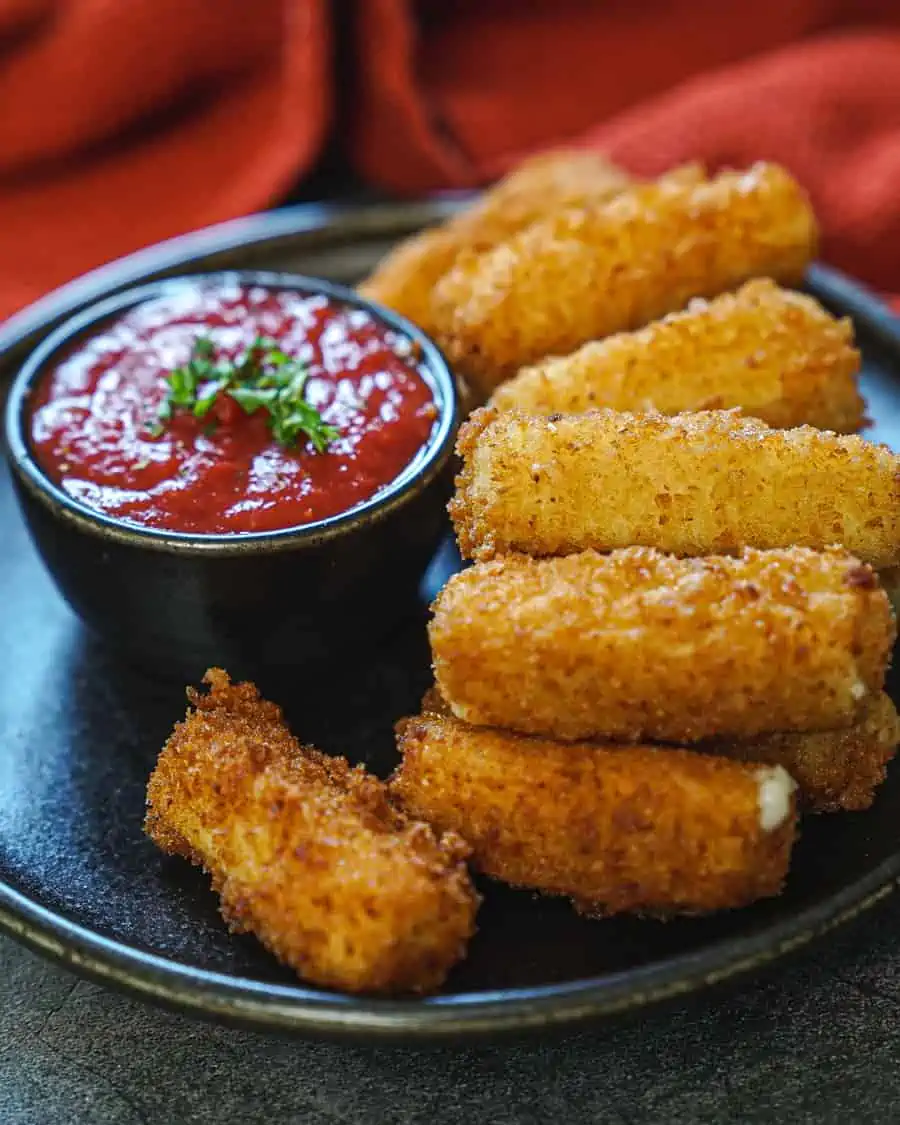 Got a craving for this delicious vegan Greek snack? Traditionally made with dairy, this vegan spanakopita recipe from Rachel Steenland will transport you to the island of Mykonos without ever having to leave your kitchen!
This is quite possibly the easiest vegan appetizer yet! Simply slow-cook vegan meatballs in grape jelly and BBQ sauce while you decorate or mingle, then serve with toothpicks and extra sauce for dipping.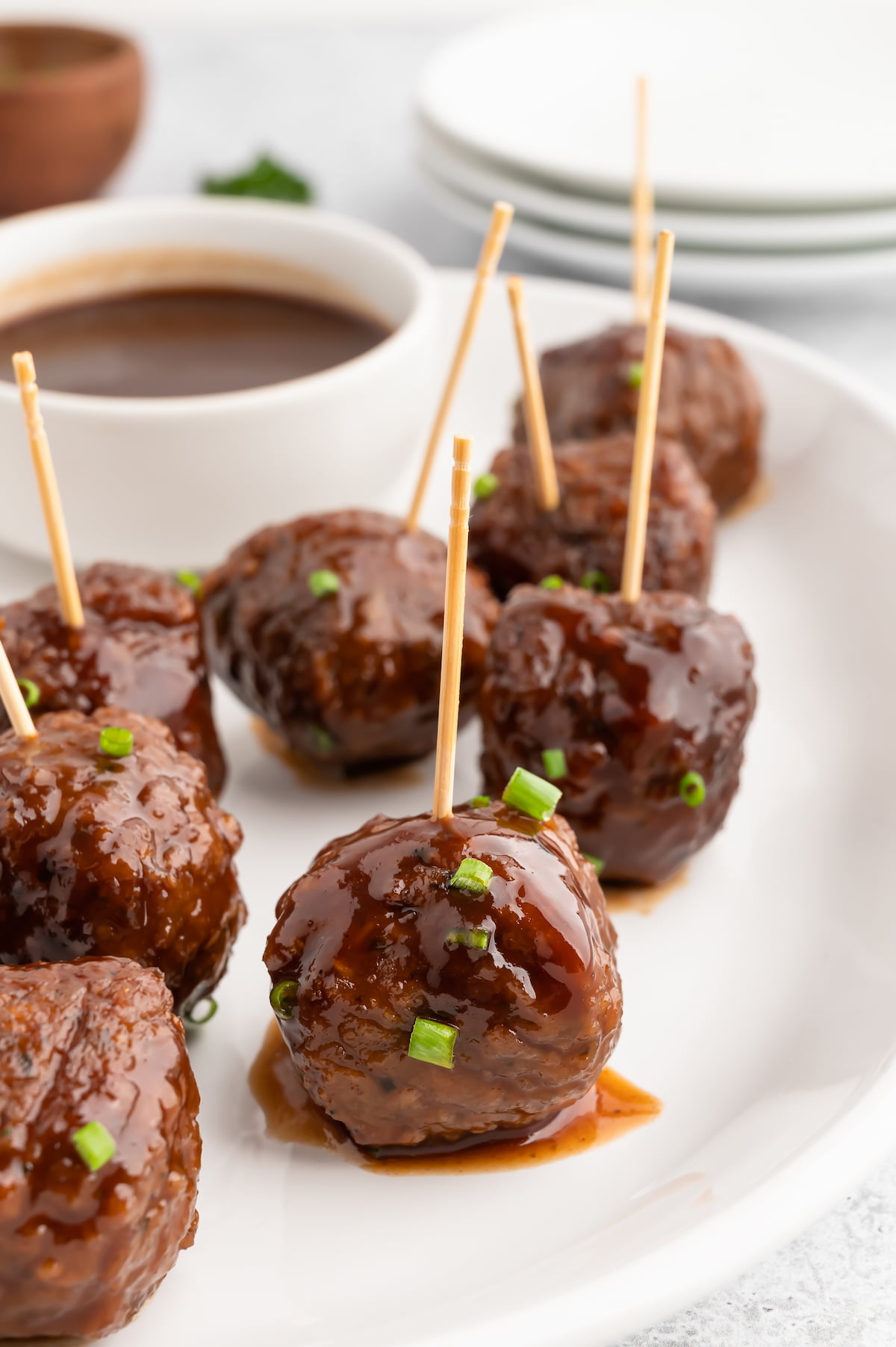 These knishes feature a beautifully golden and delightfully flaky pastry that envelops a flavorful and tender vegan "beef," potato, and caramelized onion filling, making them a fantastic addition to your party appetizer lineup!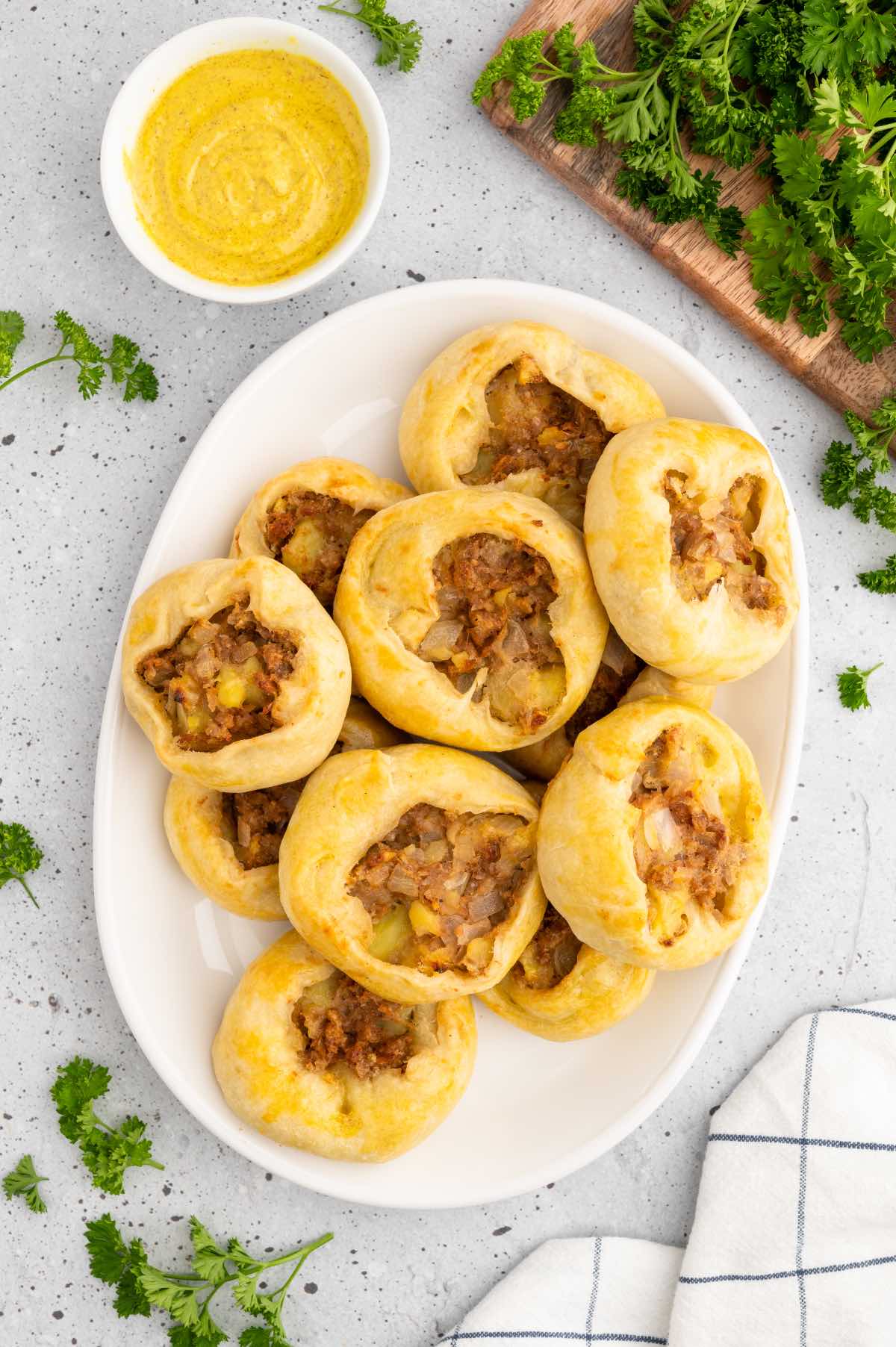 Fire up the grill for these vibrant, boldly flavored tofu kebabs! These rainbow kebabs are not only a fun and colorful dinner option but also a fantastic addition to your appetizer selection for a festive barbecue that even kids will enjoy.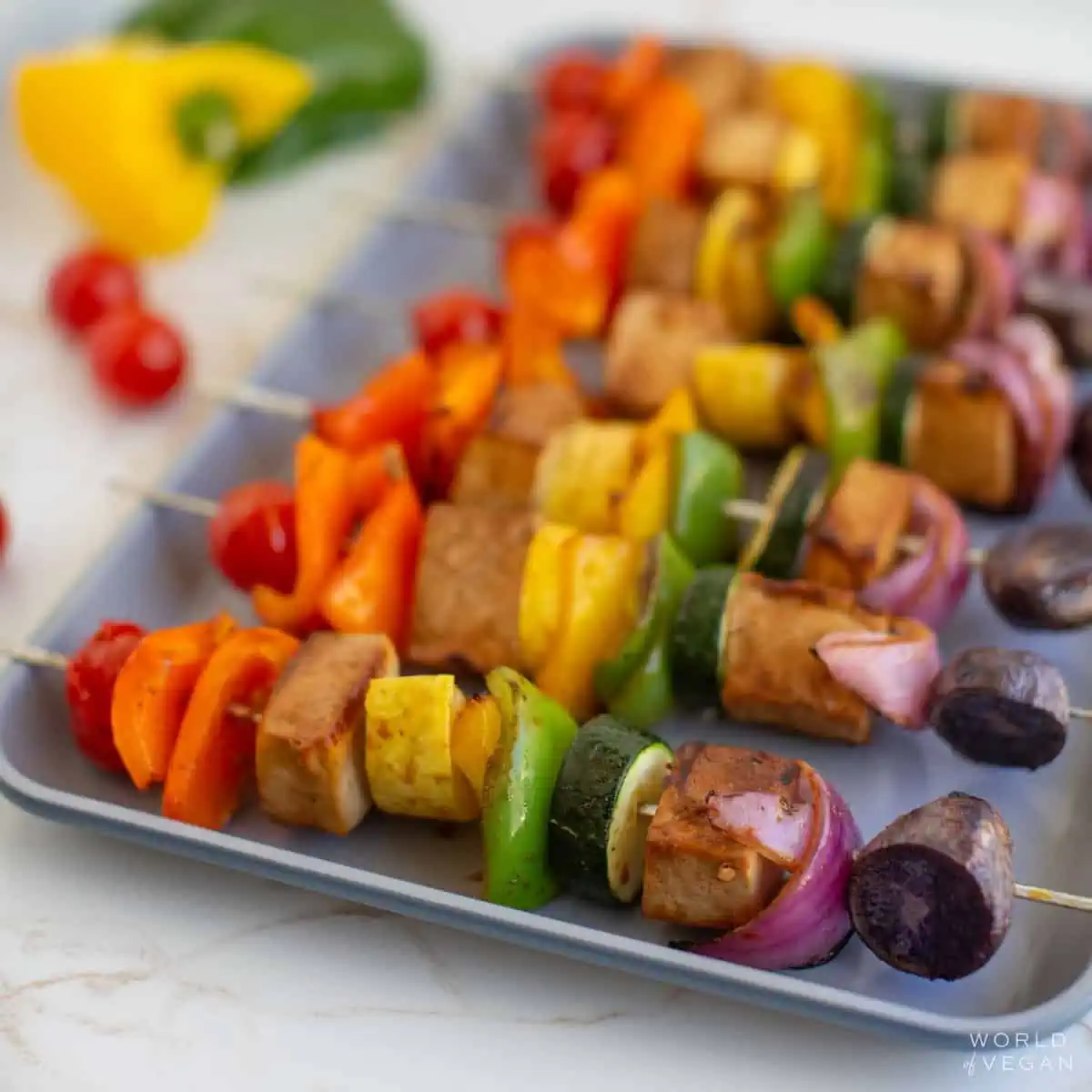 Discover your new favorite quick-fix vegan appetizer: polenta pizza bites! These savory delights deliver a wealth of flavor and nutrition in each mini mouthful, making them a fantastic addition to your appetizer menu.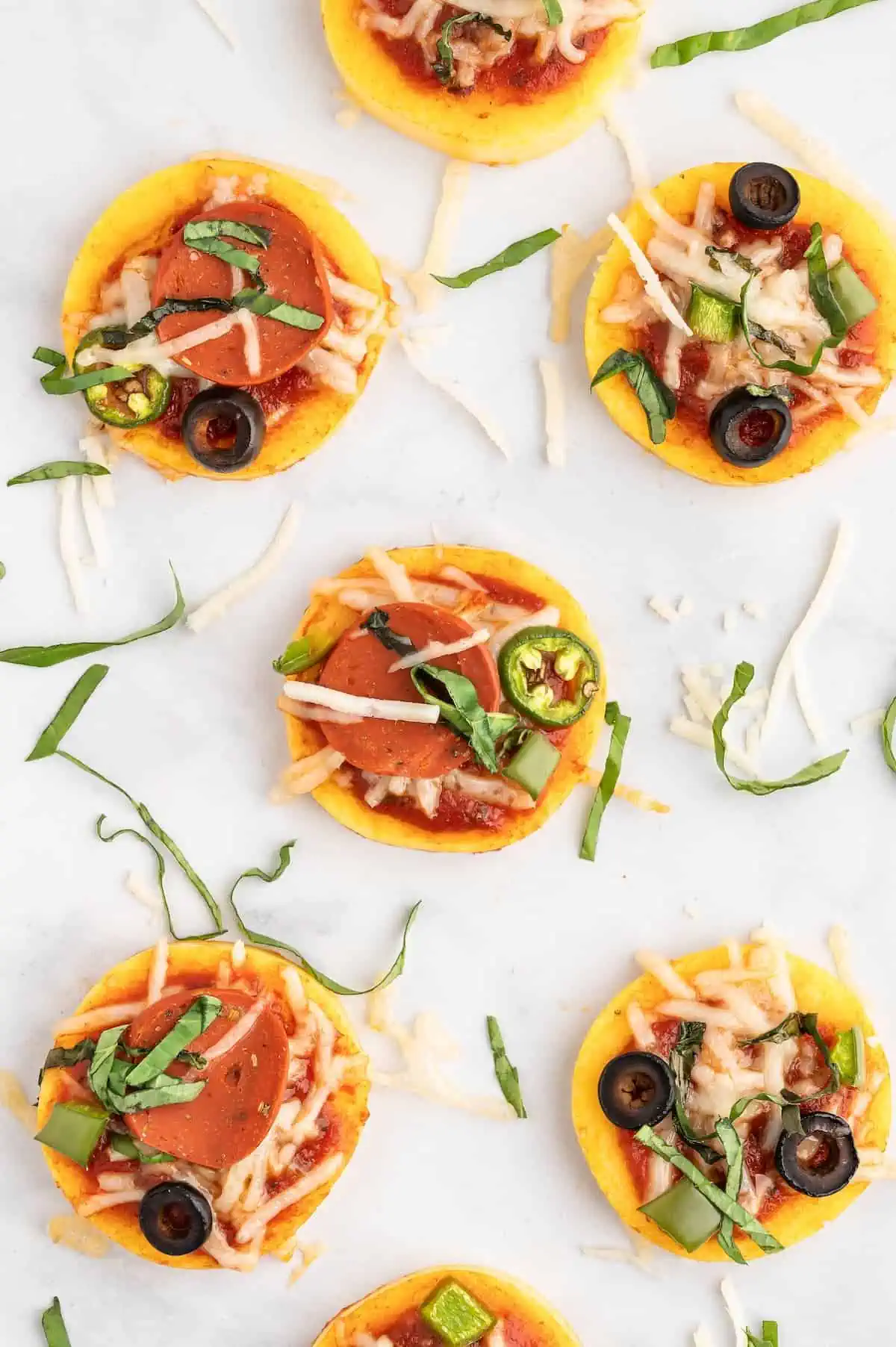 Brighten up your day with this easy, sweet-tart fruit salad that's perfect as an appetizer. Quick to prepare, incredibly versatile, and bursting with antioxidants, you'll absolutely adore its delightful flavor!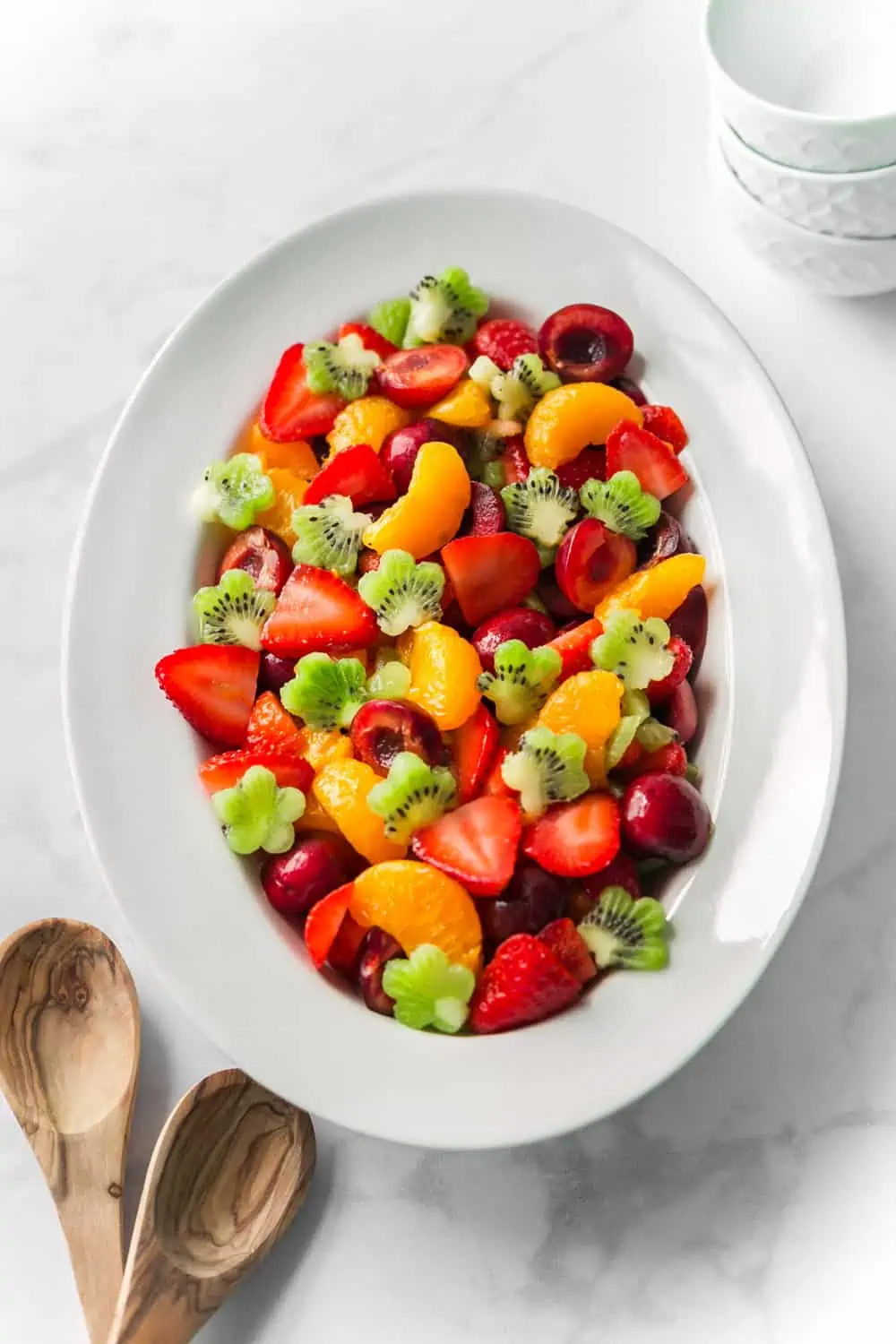 More Vegan Recipe Round-Ups
This vegan appetizers guide and collection of recipes was written by Amanda Meth and edited by Michelle Cehn. We hope you get a chance to try them all!