Looking for the best vegan restaurants Chicago, Illinois has to offer? Whether you're visiting on vacation, traveling through town for work, or are a longtime resident, this vegan Chicago guide will show you the best plant-based food options in the city. There are restaurants for every meal and interest—from brunch to dinner, from gourmet to casual comfort food, with plenty of gluten-free, raw, and ethnic options to choose from.
The Windy City, Chi-town, the City of Big Shoulders—Chicago, Illinois has more nicknames than a small-town yearbook. Home to world-class museums, architecture that defined a movement, and Jazz greats that forever changed the American soundscape, it's been a cultural epicenter since the early 1900s.
With great innovators and intellectuals comes great food, so it's no surprise that there's an incredible culinary scene to match. From innovative vegan eateries to hidden gems, come explore all of the amazing vegan food Chicago has to offer!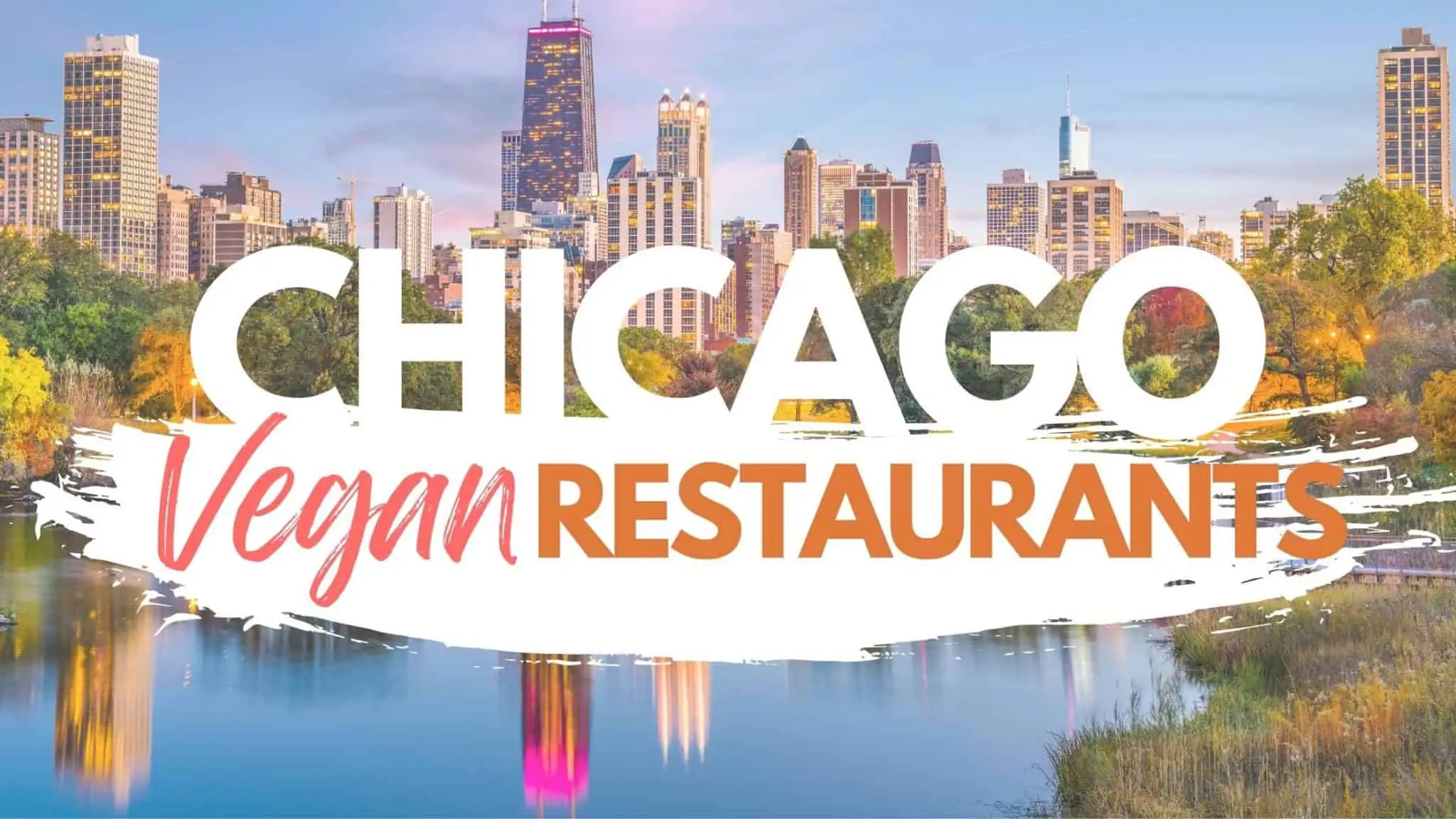 Ready to Find The Best Vegan Restaurants Chicago Has To Offer?
What began as a tiny dot on the map, shaped by the iron and steel industry, soon grew to be a destination-worthy metropolis. People of all nationalities and walks of life flocked to the burgeoning urban landscape, bringing with them a diverse array of unique cuisines.
That influence is readily seen, and tasted, to this day. Most importantly, there's a wealth of completely vegan restaurants with offerings that could easily rival Michelin-starred establishments. For every plant-based craving, there's a place to find it in the Windy City. Check out this array of the best vegan restaurants in Chicago when planning your next excursion and enjoy some of the best vegan food they have to offer!
Fanciful Fine Dining — Gourmet Vegan Restaurants in Chicago
For a special occasion, date night, or simply the desire to indulge in your foodie fantasies, you can get incredible gourmet meals from passionate chefs, elevating the craft to unimaginable heights. Fancy vegan restaurants in Chicago most definitely exist, and they're calling your name!
What starts the day as a casual coffee and sandwich joint transforms into a foodie fantasy at night. These sporadic special event menus are more like intimate dinner parties than a conventional restaurant experience—If your best friend was a gourmet chef, of course. Themes from traditional Italian to whimsical 90s throwbacks make every experience unique and unforgettable.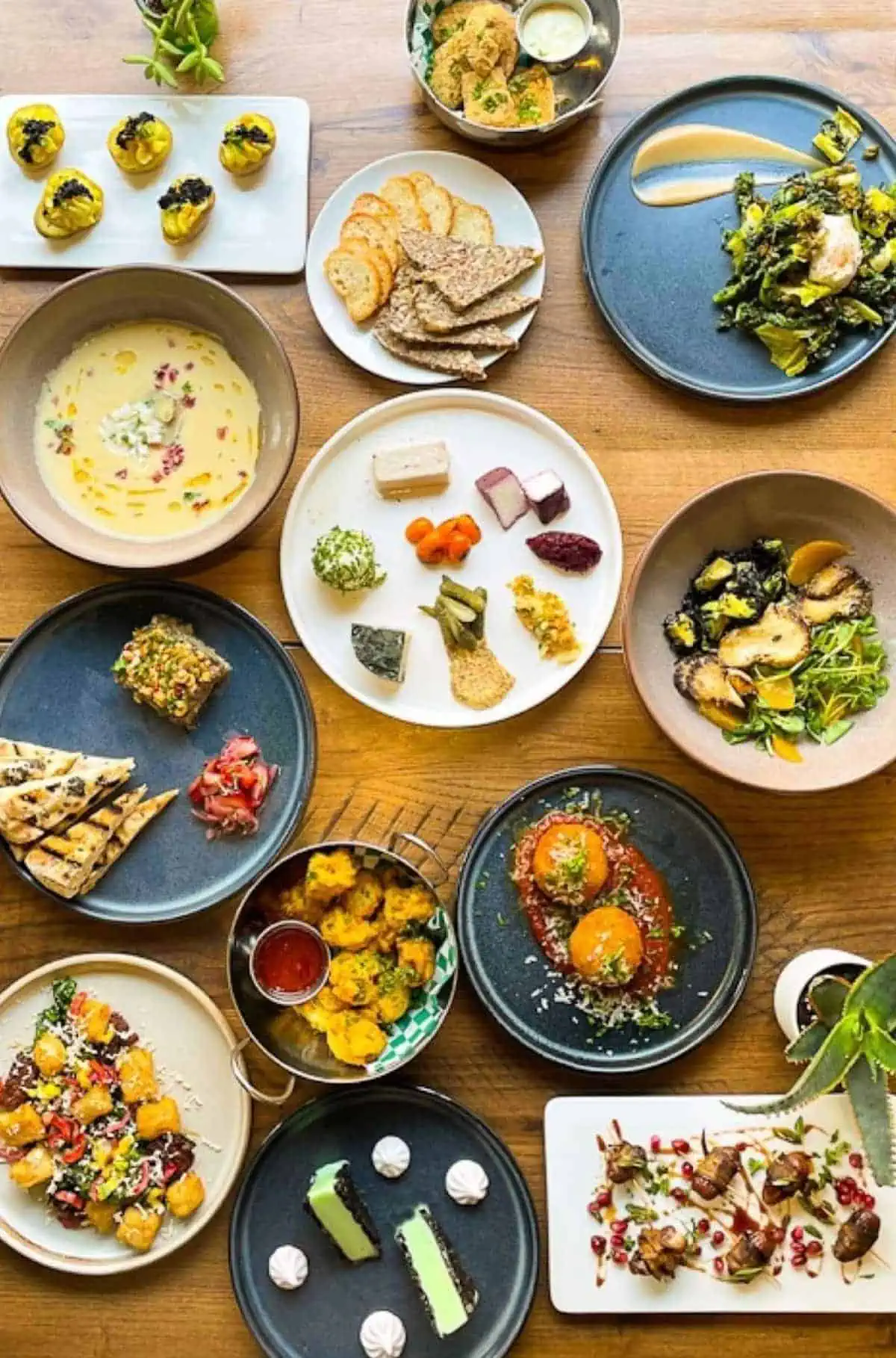 Ranked as one of the best restaurants in the entire world for many years running, it would be a grave injustice to overlook Chef Grant Achatz's groundbreaking work in molecular gastronomy. Although the entire establishment is not plant-based, a completely vegan prix fixe is easily arranged upon request. When you really want to go all out, this is the place to do it; reservations can go skyward at $350 per person.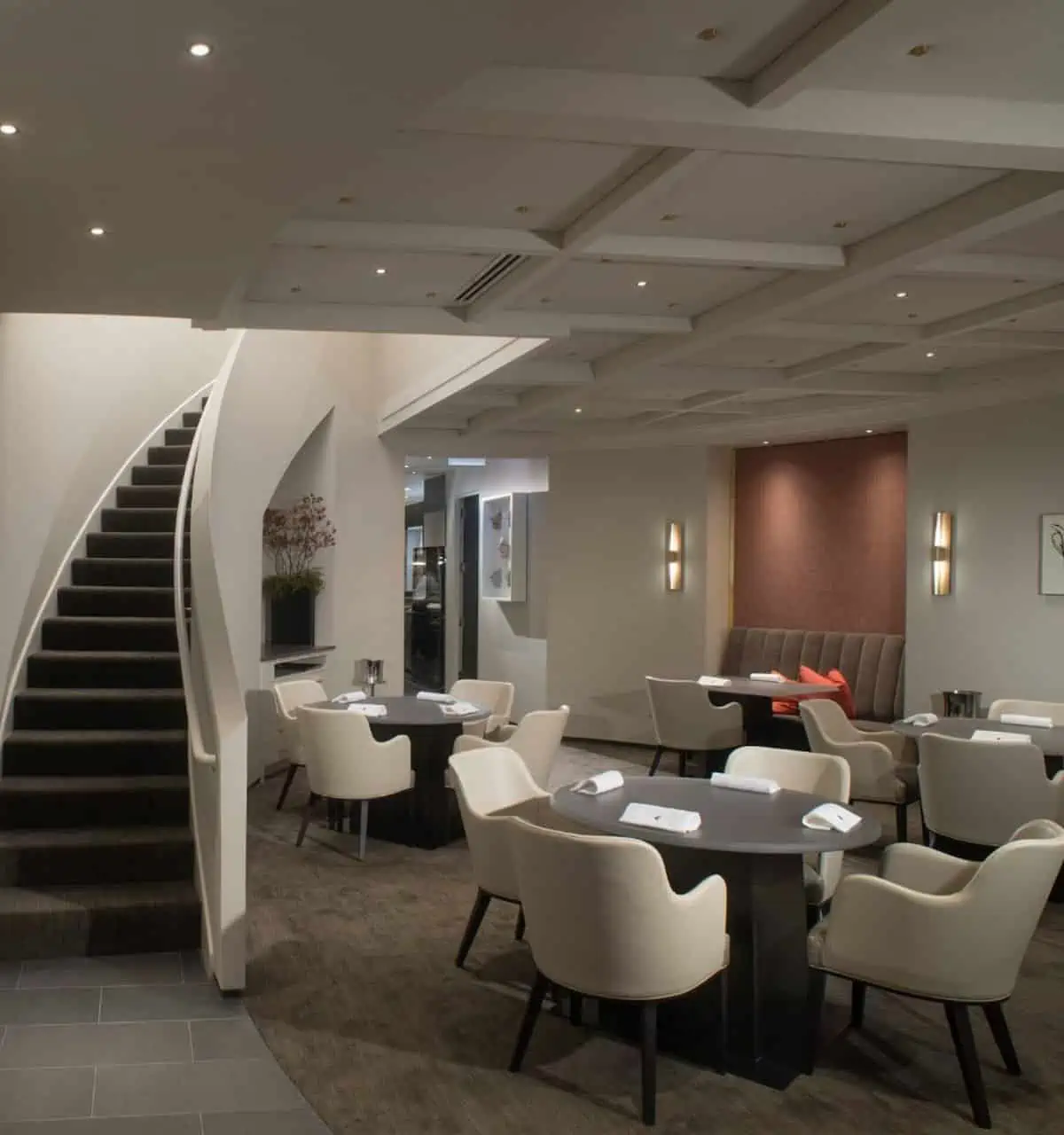 Vegan Comfort Food & Soul Food in Chicago
For a taste of home cooking served with a side of nostalgia, look no further than these universally comforting, crowd-pleasing menus.
If you walk away from the table here hungry, you've done something terribly wrong. How could you pass up the opportunity to grab a vegan poutine, smothered in gravy and gooey cheese? Don't forget the seitan Reuben and a vegan milkshake while you're at it because they're classics, after all.
Find a friend to try the Monte Cristo sandwich too, because how often can you pick up French toast with your hands and chow down on meatless ham, eggs, and cheese all at the same time? A food coma may follow that kind of feast, but you would only regret leaving without trying a bit of everything.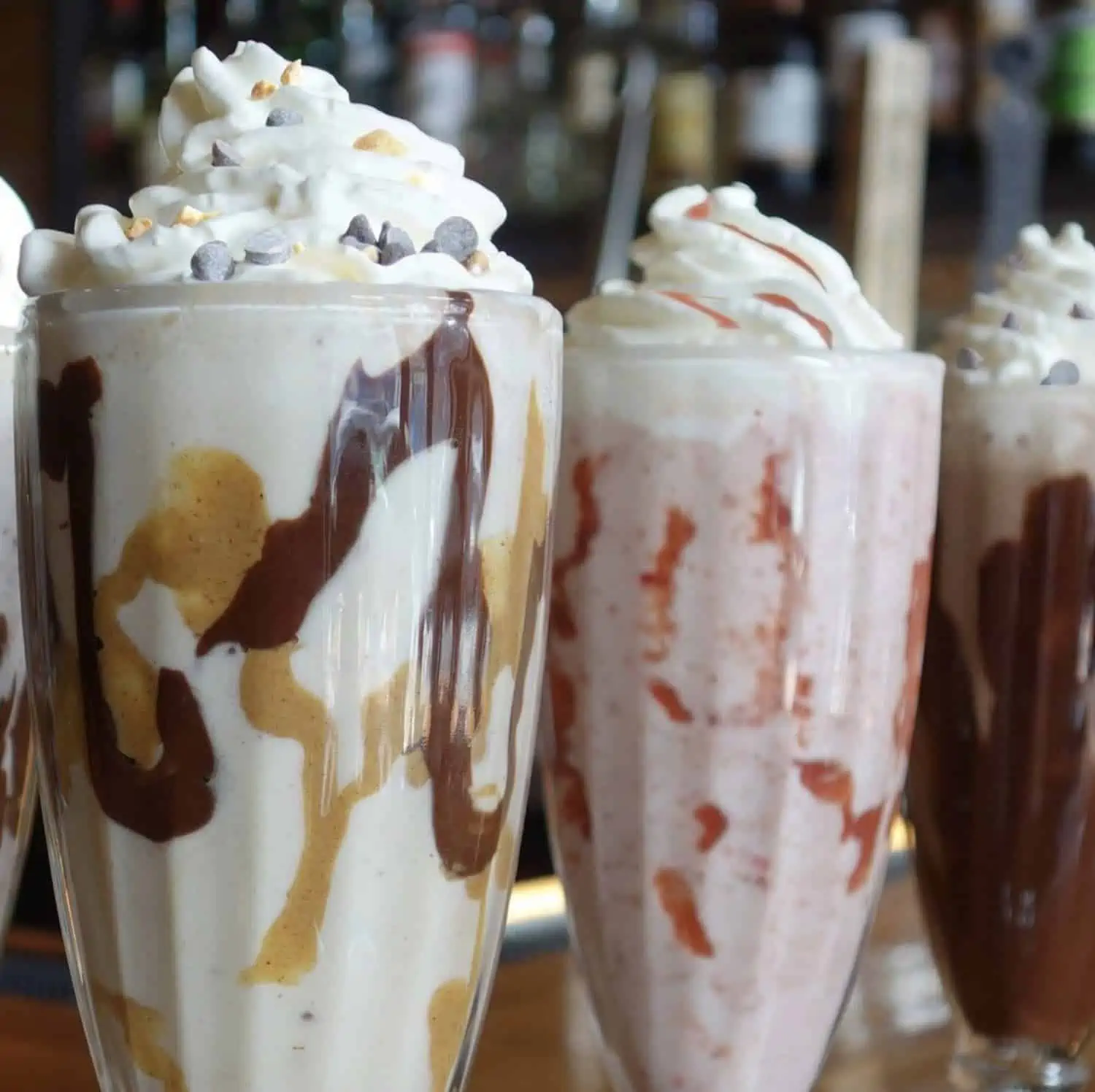 For some of the best vegan soul food Chicago has to offer, look no further than the portobello wings, tangy chicken wraps, and saucy tofu ribs served up here.
Kitchen 17 (Vegan Deep Dish Pizza)
If there's one food synonymous with Chicago, it's deep-dish pizza. This is the place to get your fill of massive slices loaded with marinara, cheese, and all the toppings you can fit on a pie. If you can't make it in during your visit, they also sell frozen vegan pizzas online.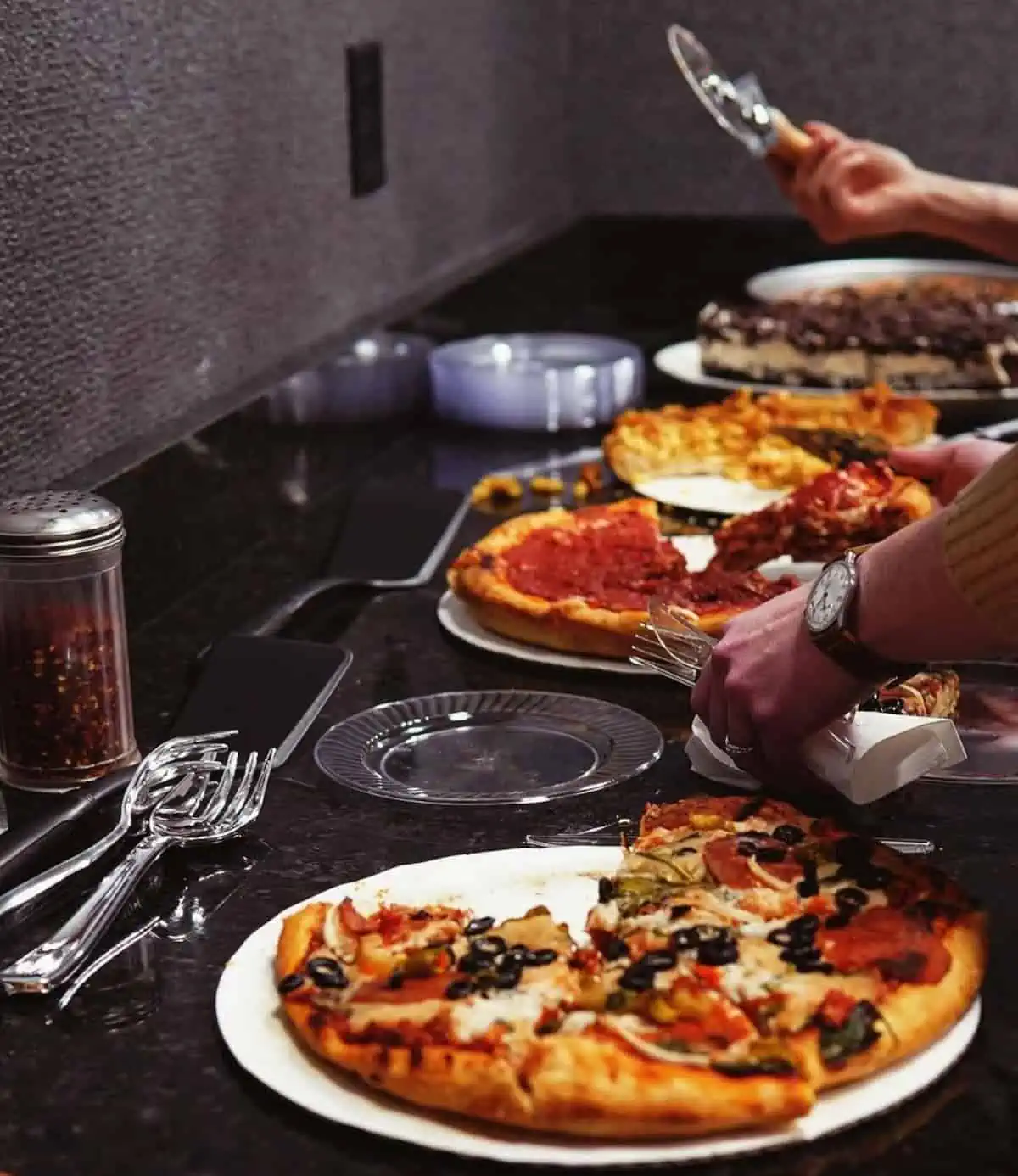 Meaning "green leaf" in Swahili, Manjani is a fast-casual homage to African and Southern comfort food. Three locations throughout the city offer the same incredibly hearty plates with jerk tofu, collard greens, mac and cheese, and all the sorrel you can drink.
After just a single hit, you'll be addicted to these comforting creations inspired by global flavors. Far more nutritious than your average junk food, this is a menu that will satisfy all cravings.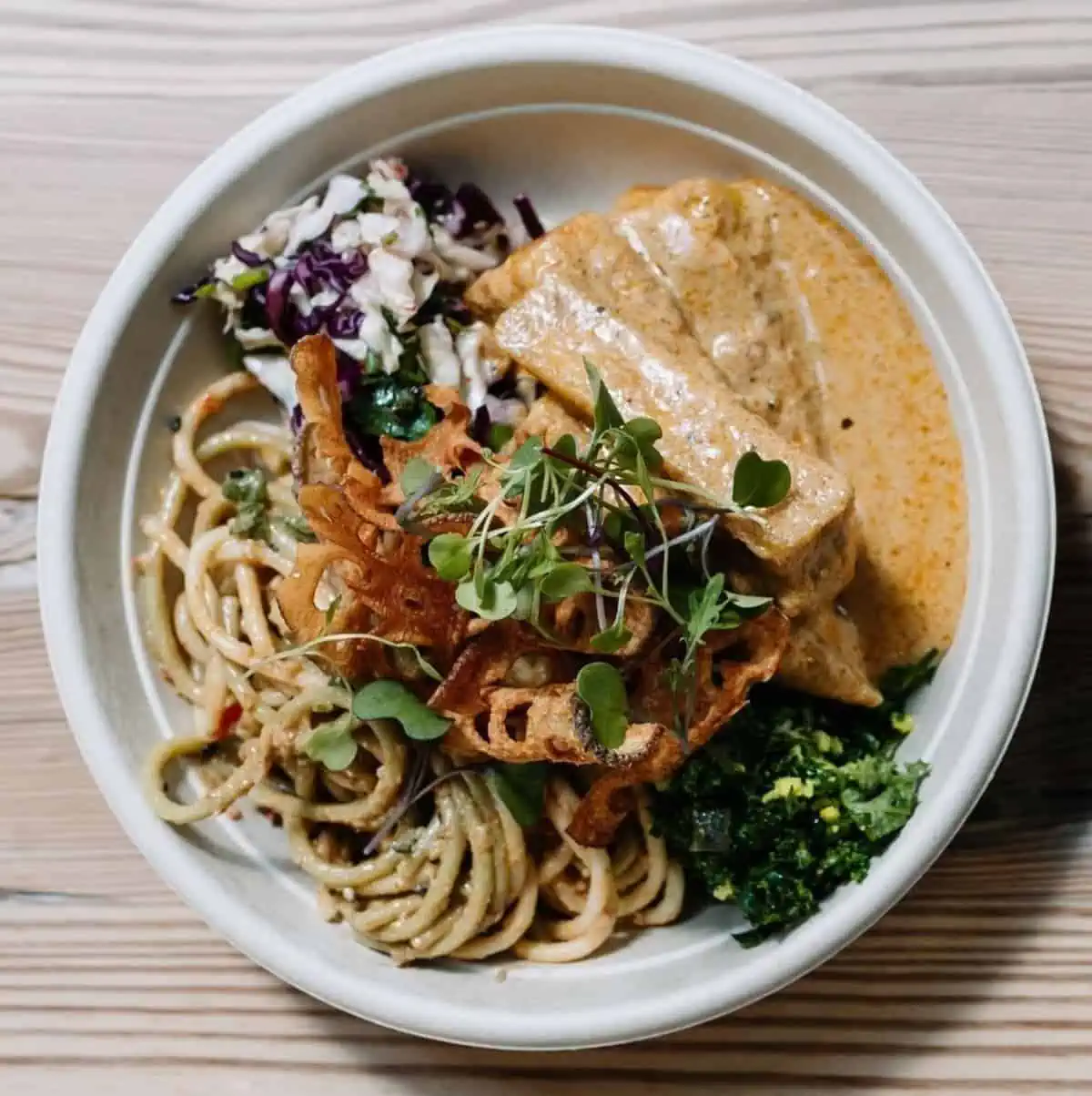 Matzo ball soup is also known as Jewish penicillin, and they definitely have something to cure what ails you at this New York-style deli. Load up on Eastern European Jewish classics such as knishes, chopped liver, smoked whitefish salad, babka, bagel sandwiches, and latke, all without any animal products.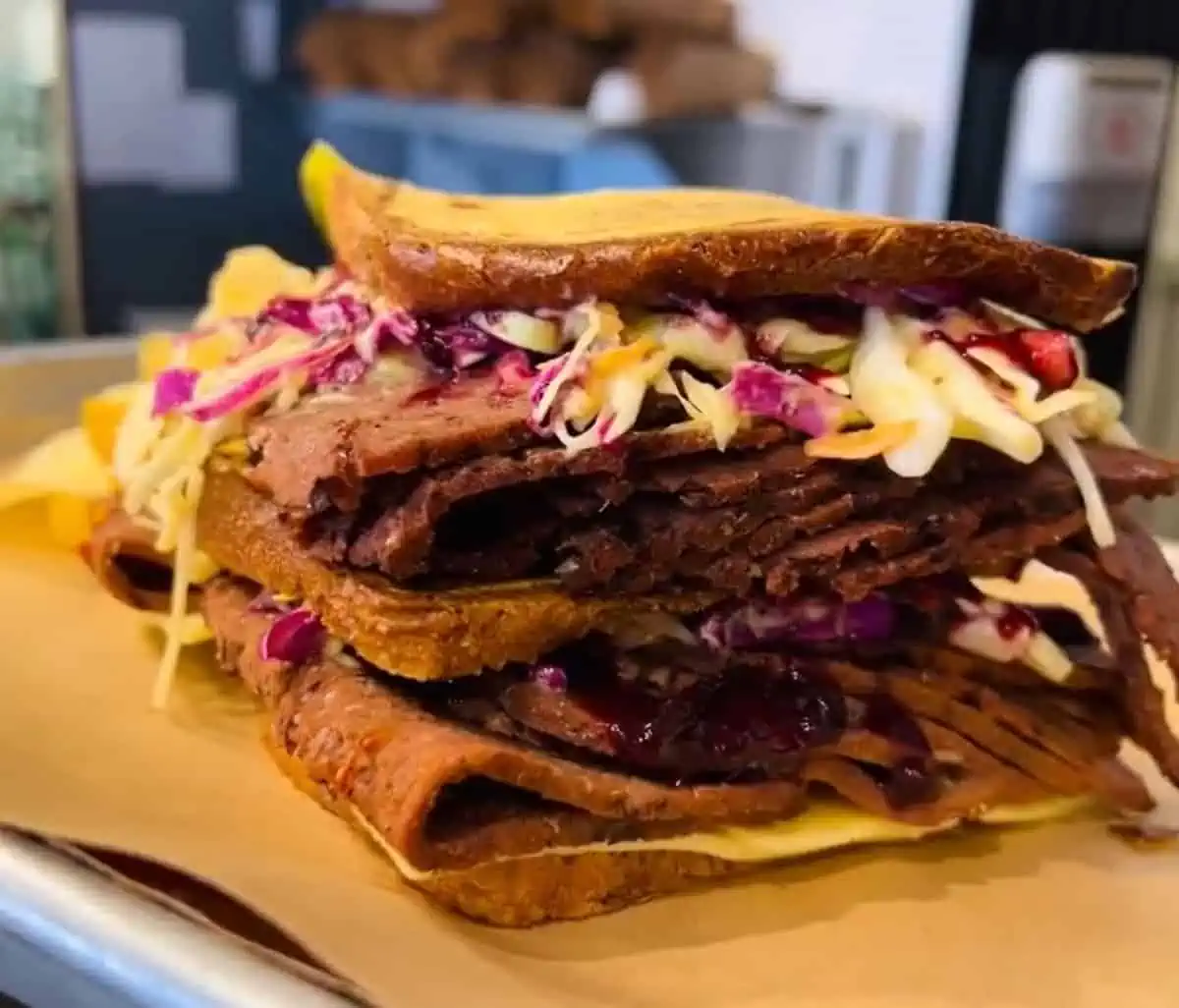 Loosen your belt, because you're going to want to devour everything on the menu at Soul Veg City! From salads to smoothies to vegan pizza, mac and cheese, and their famous vegan shrimp po boy — there's truly something for everyone at this vegan soul food spot in Chicago.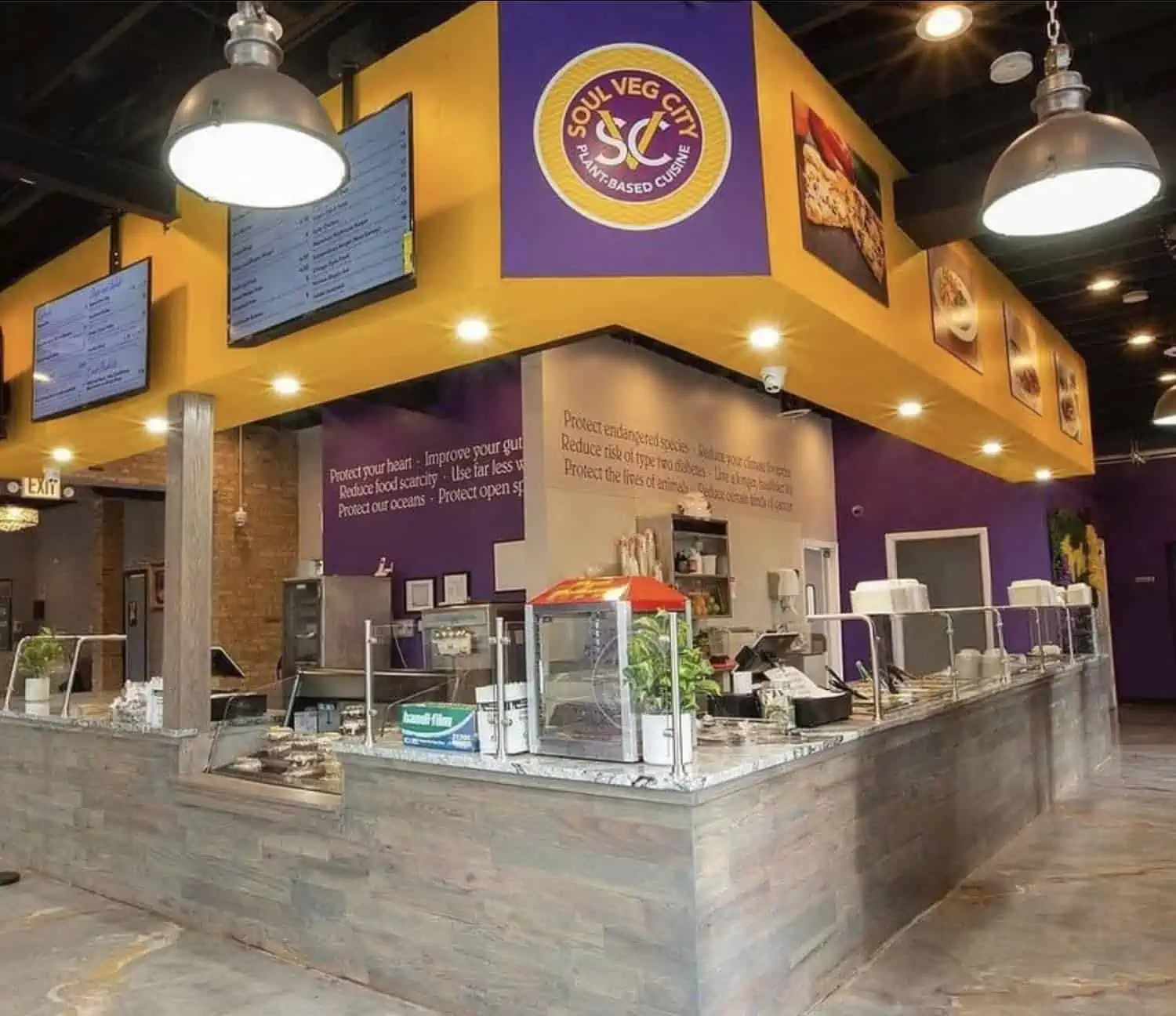 Brought to you by the same company putting out seitan specialties, canned soups, prepared meals, and so much more nationwide, you can expect great things in store. I'm talking about fried bacon mac and cheese, fully loaded nachos, and gut-busting sandwiches. Even if you go on your lunch break, you might need a break after indulging in such a monster meal.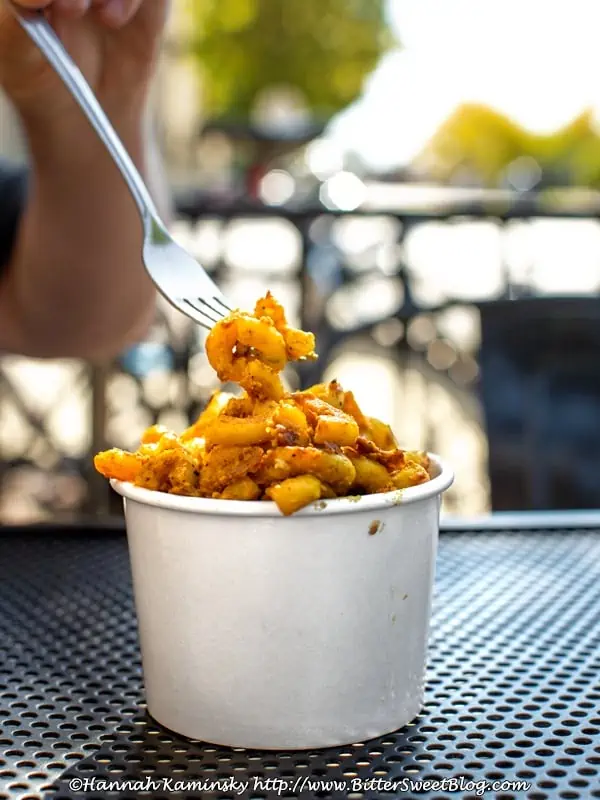 Serving up a heaping helping of soul, ribs, country-fried steak, and meatloaf are just a few of the proteins turning heads and converting omnivores since this cozy, homespun restaurant opened its doors in Cook County. Come hungry and leave room for seconds.
Wholesome & Healthy Vegan (and Raw) Restaurants in Chicago
Eating well shouldn't mean sacrificing great taste. These restaurants know how to serve up whole foods that will make your stomach and tastebuds happy.
From life coach to caterer and now restauranteur, Chef Gabrielle Darvassy approaches food with health in mind. Emphasizing fresh fruit, veggies, nuts, and seeds, everything is minimally processed to stay as nutritious as possible.
Chicago Raw (Vegan Raw Food Restaurant)
Hold the heat! Living plant-based foods designed to nourish the body and feed the soul are ready to grab and go. You can also pre-order weekly meal plans to put healthy eating on autopilot.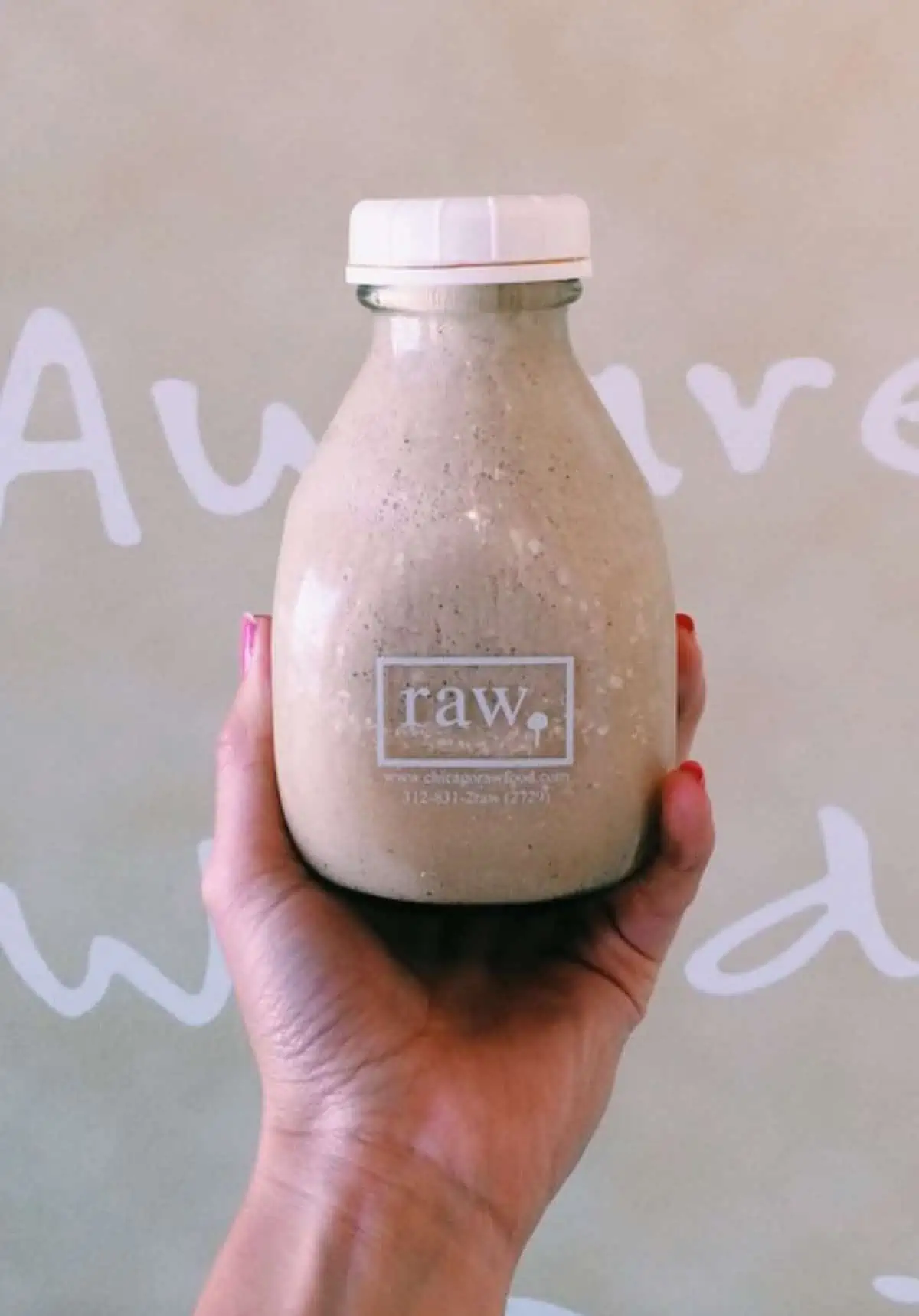 Beginning life as a pop-up that proved to have staying power, emphasis is placed on alkalizing foods and a more holistic approach to wellness overall. Fajita fries and oyster "wings" make the path to health a delicious one, indeed.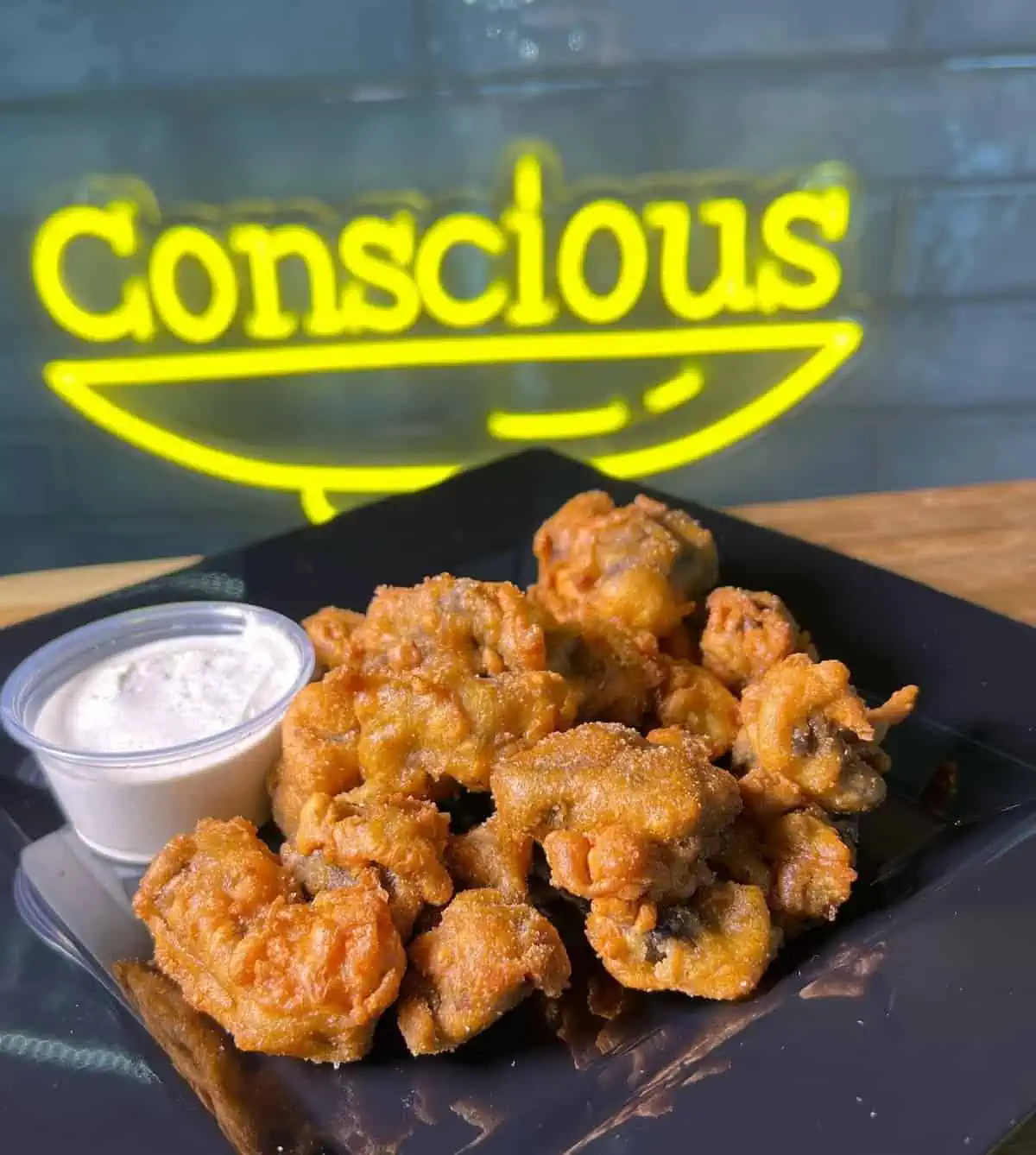 Satisfying and substantial, this casual café specializes in Latin staples made from scratch with plant-based whole foods. The tamales are not to be missed, but you can't go wrong with an oversized burrito any day of the week.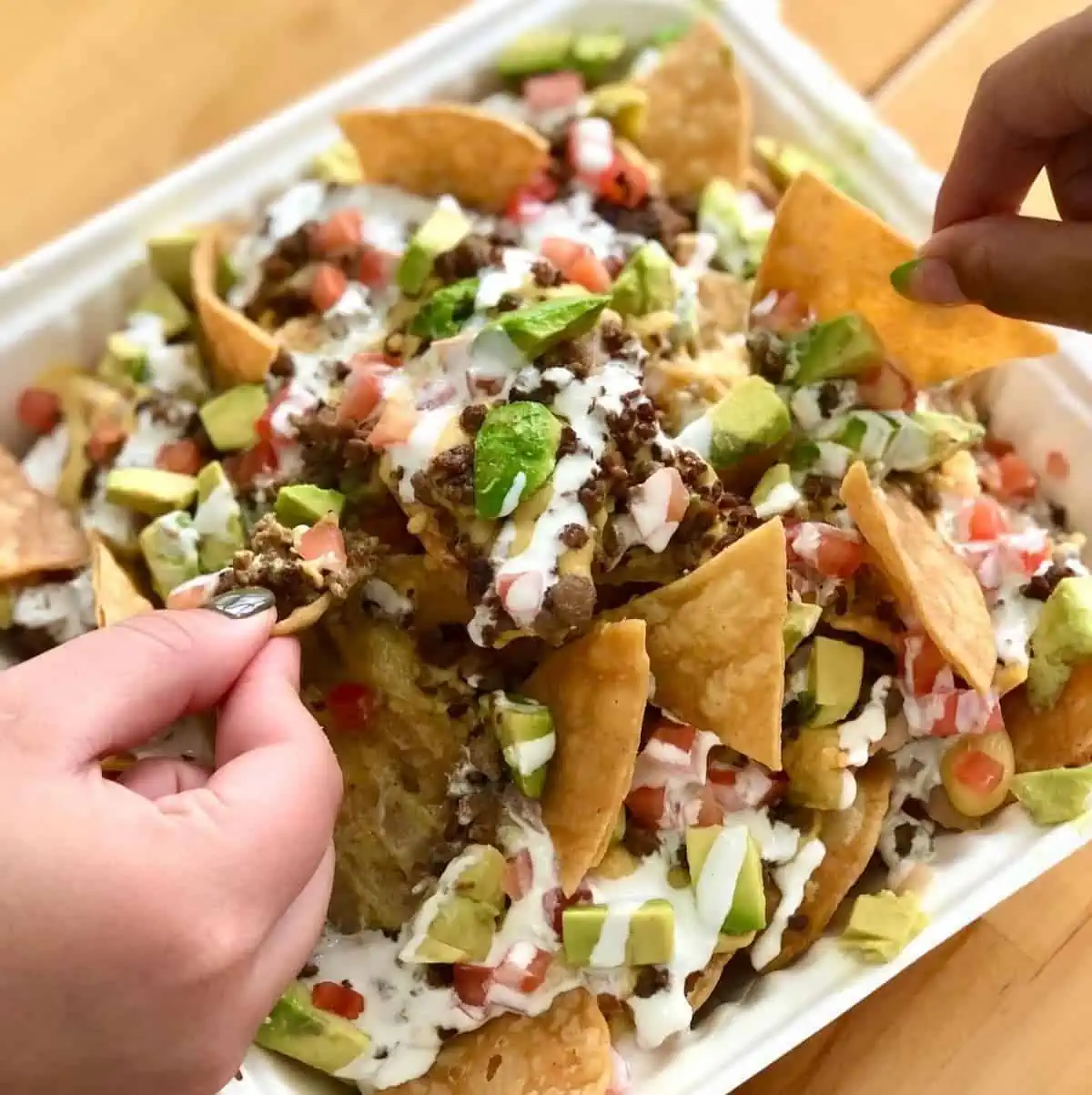 Kale yeah! There are plenty of green goodies as the name might suggest, but this 100% plant-based restaurant is no spartan fare. Beyond the salads and soup, their brunch menu has won accolades and awards as the best in town.
You'll love this compact café known for avocado toasts, buddha bowls, and fruity blends for a quick pick-me-up. It's a lunchtime hot spot revered for its lighter American and fusion foods.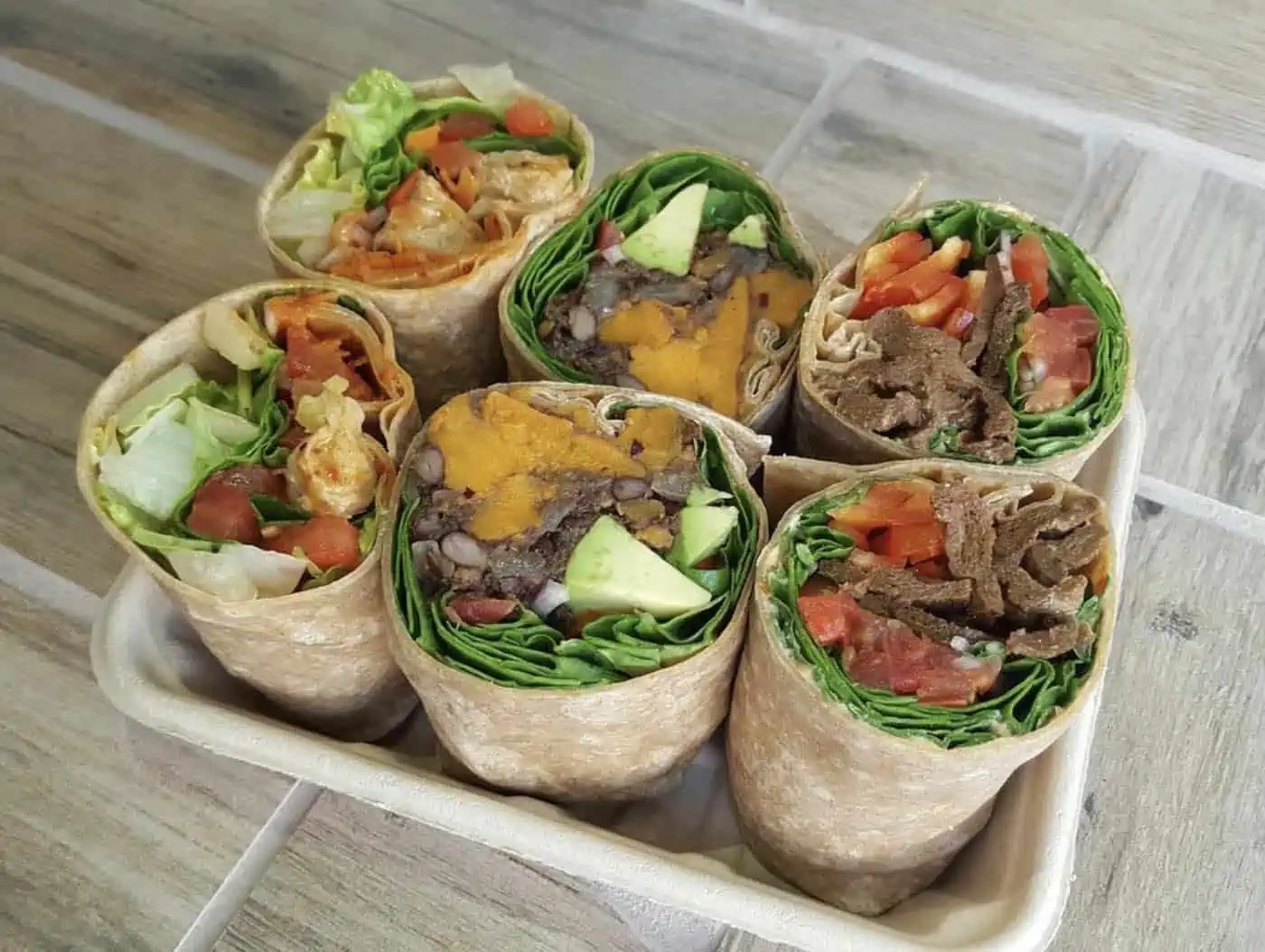 Both a café and culinary school, you can get an education on raw foods just by enjoying an uncooked meal on site. Look into getting certified as a raw vegan chef with their in-depth curriculum if you're hungry to learn more.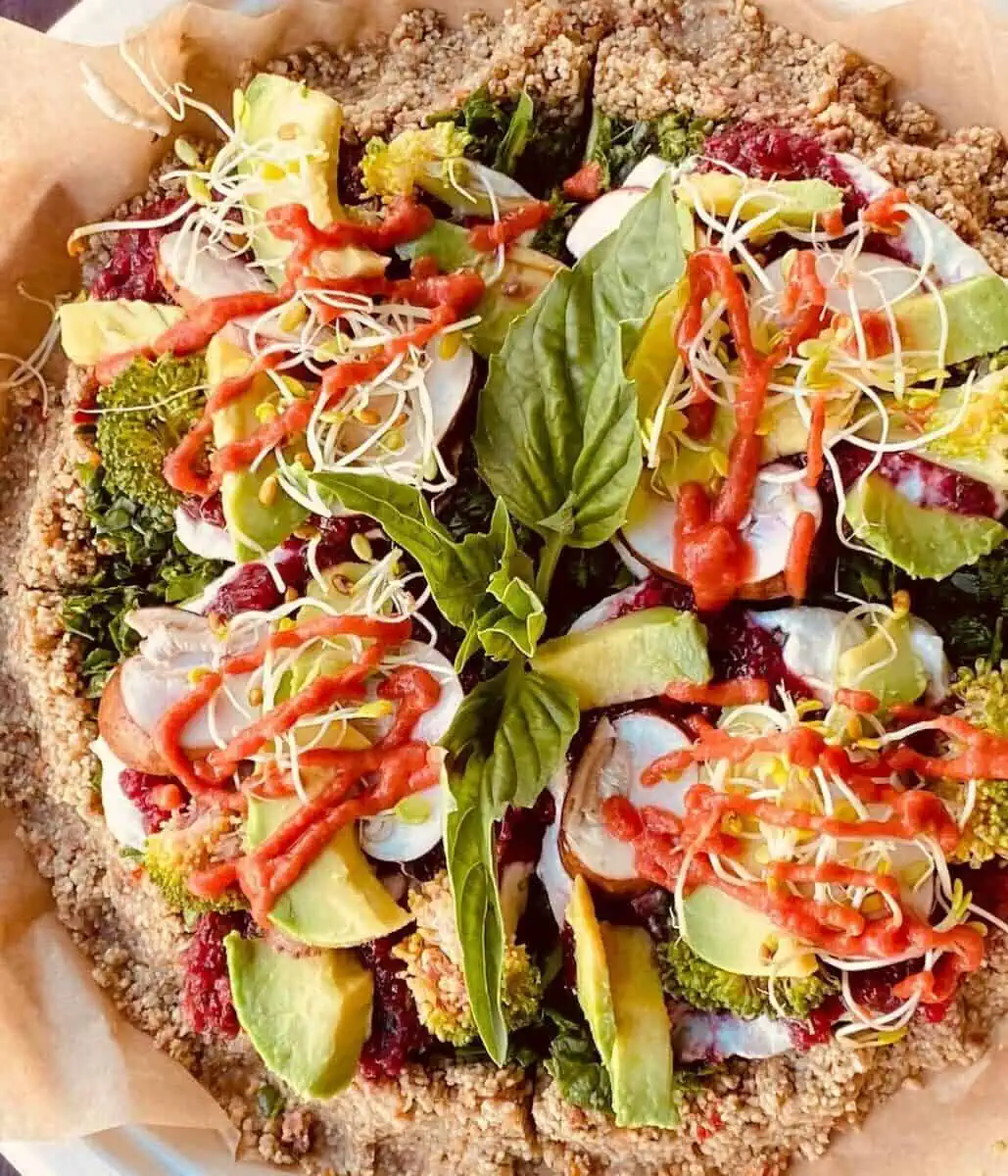 Vegan Fast Food Restaurants in Chicago
Hungry and in a hurry? No worries! You can quickly grab a vegetarian bite to eat that's sure to satisfy your cravings. You can also visit our vegan fast food restaurant guide to see your vegan options at generic fast food and chain restaurants in the US.
Spread your [cauliflower] wings and fry! Roosting inside Logan Arcade, this fun snack stand focuses on meatless hot dogs and, of course, all sorts of extra-crispy deep-fried delights.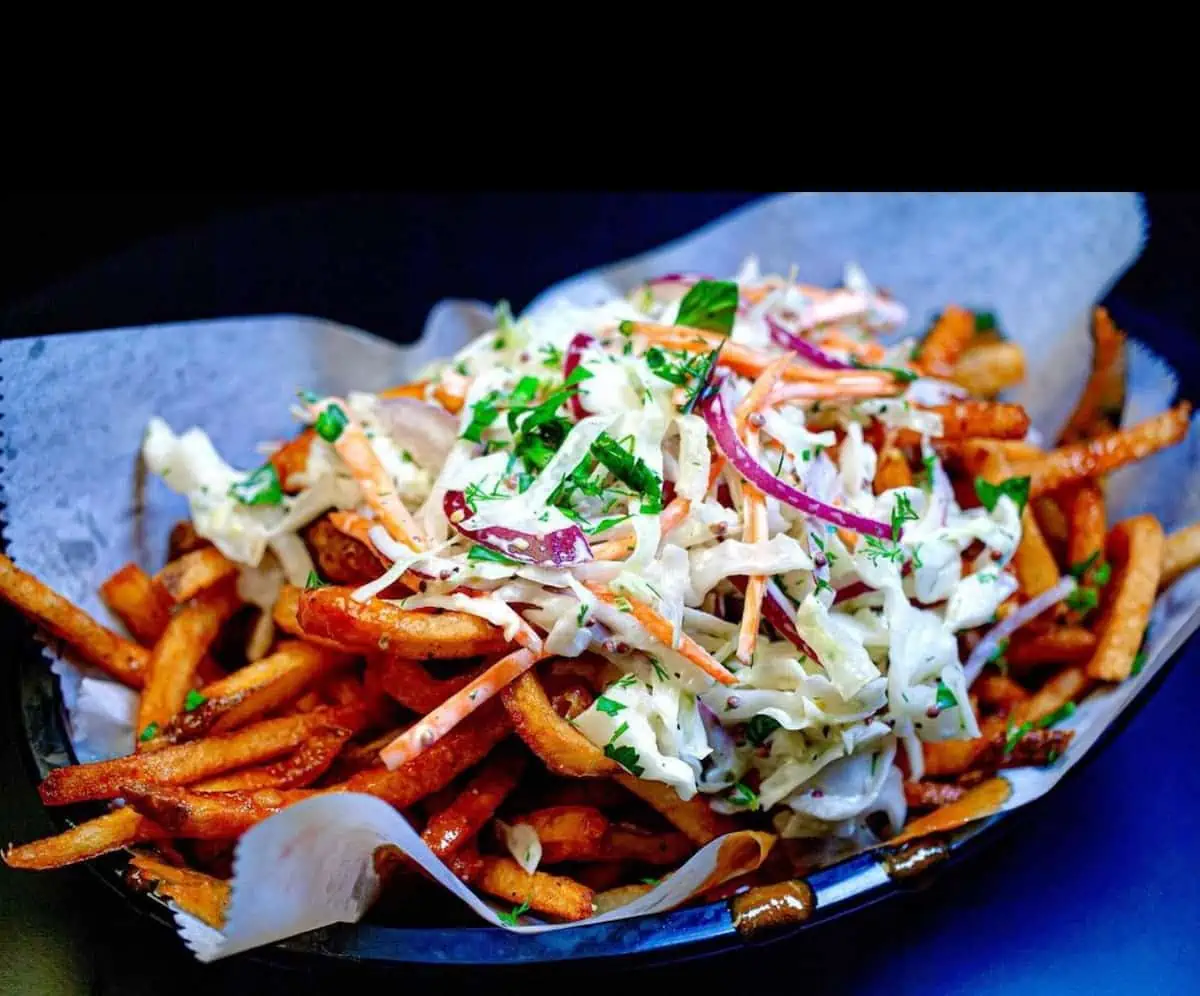 Fried chicken seems to be having a moment, and these "clucker" sandwiches, nuggets, and strips are all serious contenders. Go "naked" with just a dipping sauce or dress up your chick with a leafy green salad; there's no wrong way to chicken out.
Imported from Southern California, Native Foods Chicago is a small chain that has taken root in four different Chicago locations. Grab a burger, sandwich, or bowl while you're on the go; there's something for the whole family here.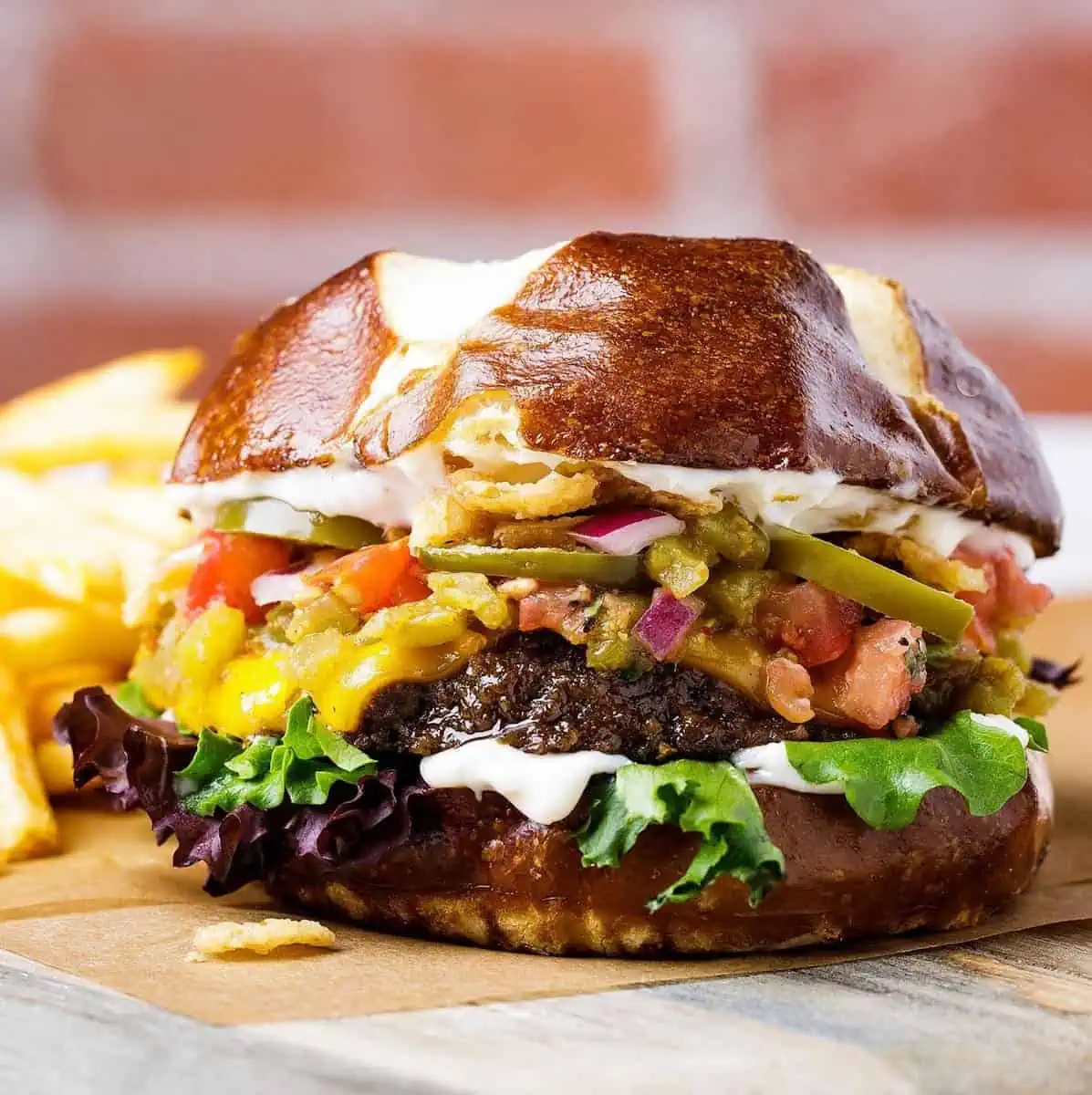 International Attractions
The word "melting pot" could be used to describe the diverse flavors found within the city proper, but that does a disservice to the distinct individual cultures celebrated in their own rights. Get a taste of the world without leaving the city limits thanks to these establishments that pay homage to manifold origins.
Don't be thrown off by the wonderland theme; you won't fall down any rabbit holes while perusing the extensive menu of pan-Asian options. Only someone mad as a hatter would leave without a bowl of wonton soup, but it's hard to resist the satay skewers, curries, noodles, and more.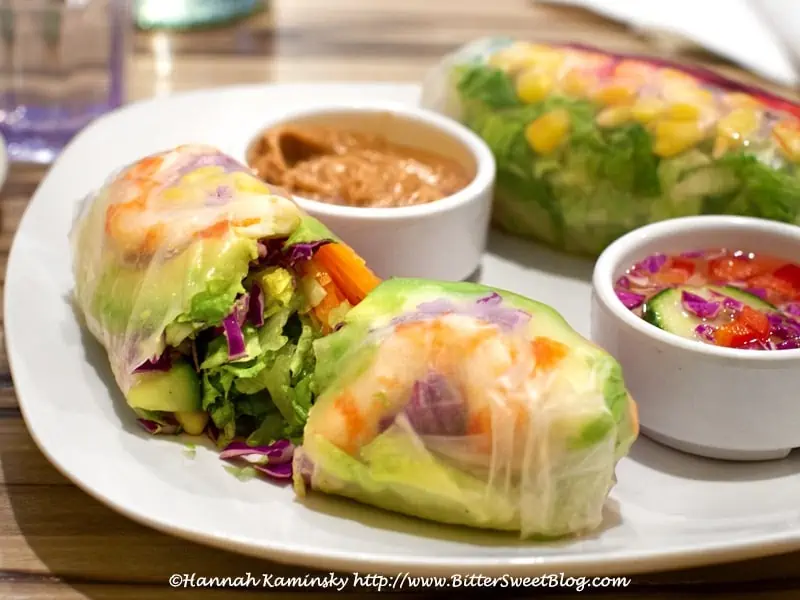 Amitabul (Vegan Korean Buddhist Restaurant)
A rare opportunity to taste authentic Buddhist Korean cuisine, there's simply no better choice for bi bim bop, tofu mandoo, or a diverse range of savory vegetable pancakes. Pro tip: Ask for extra kimchi with everything, which they make from scratch and ferment in-house.
Art of Dosa (Vegan Indian Restaurant)
Impossibly thin, crisp, and visually stunning, properly made dosa really are works of art. True masters of their craft, cooks at this humble stall located in Revival Food Hall wrap and roll incredible combinations featuring this classic flatbread every day of the week.
Enjoy aromatic tikka masala, palak paneer, and mango lassi without worrying about accidental dairy or meat. These Indian staples are all guaranteed vegan! Double up on the garlic naan, because you'll want extra to soak up every drop of those rich sauces.
Flourishing in Wicker Park, raw, cooked, and allergy-aware options invite eaters of all stripes to get a bite from across the globe. Start with choux au poivre and end with flan; you'll get a world tour without ever leaving your seat.
Boon Café (Palestinian and Indian Fusion Cuisine)
Located in Nooridge, this café isn't exclusively vegan or even vegetarian, but they offer an extensive vegan section on their menu. Try their vegan chapli which is ground vegan meat served with seasoned Indian spices, pulled mushroom bbq burger, channa chaat (fries smothered in chickpea curry with cilantro sauce), and kefta po boys.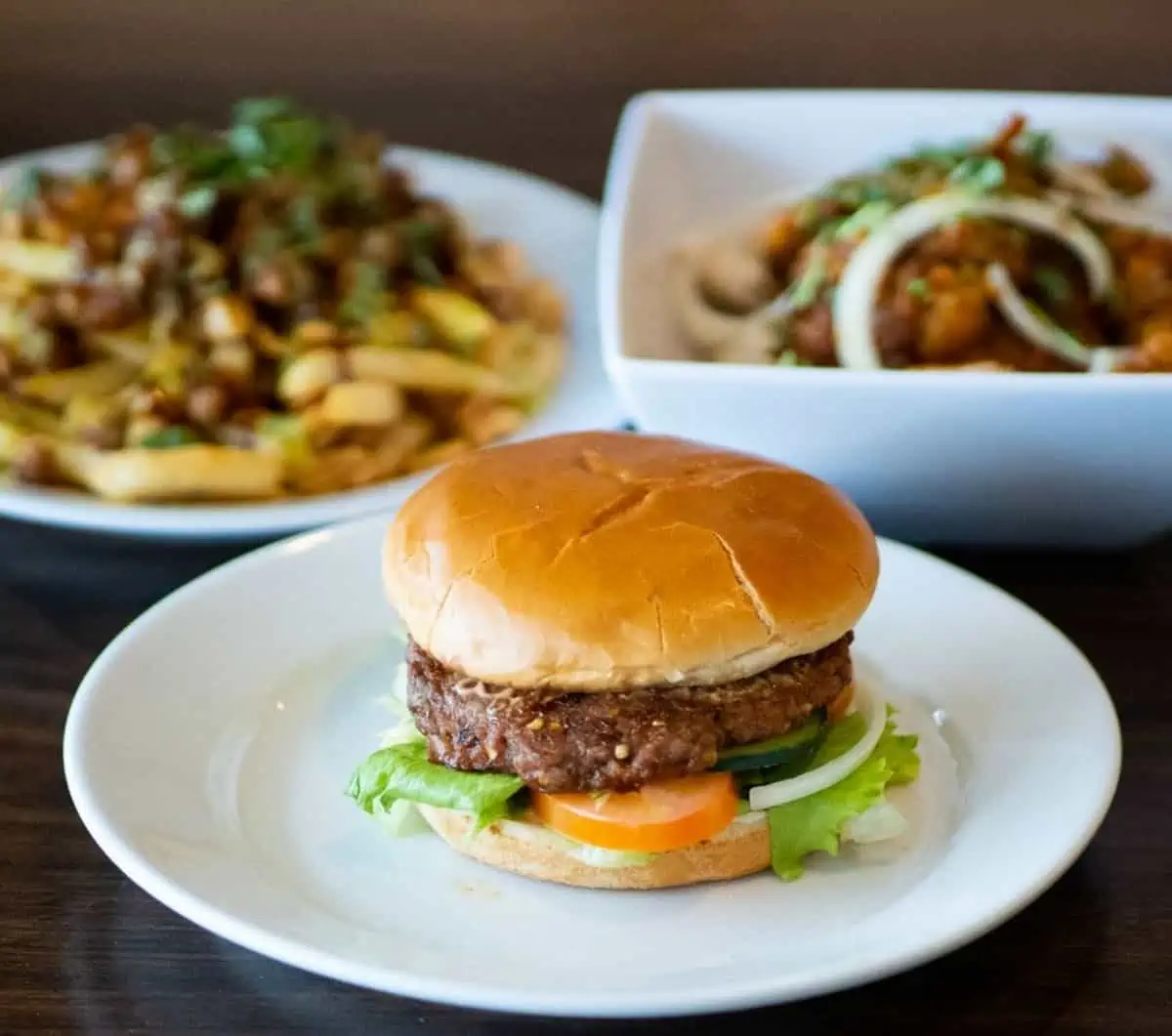 Casa Yari (Latin Fusion Cuisine)
Casa Yari's is not exclusively vegan, but the menu offers up many vegan versions of their dishes. They can swap out their meat-centric dishes with fried oyster mushrooms, crispy cauliflower, soy curls, seitan, and jackfruit. In some dishes, vegan cheese can be subbed, making lots of solid vegan choices for almost everything on their menu!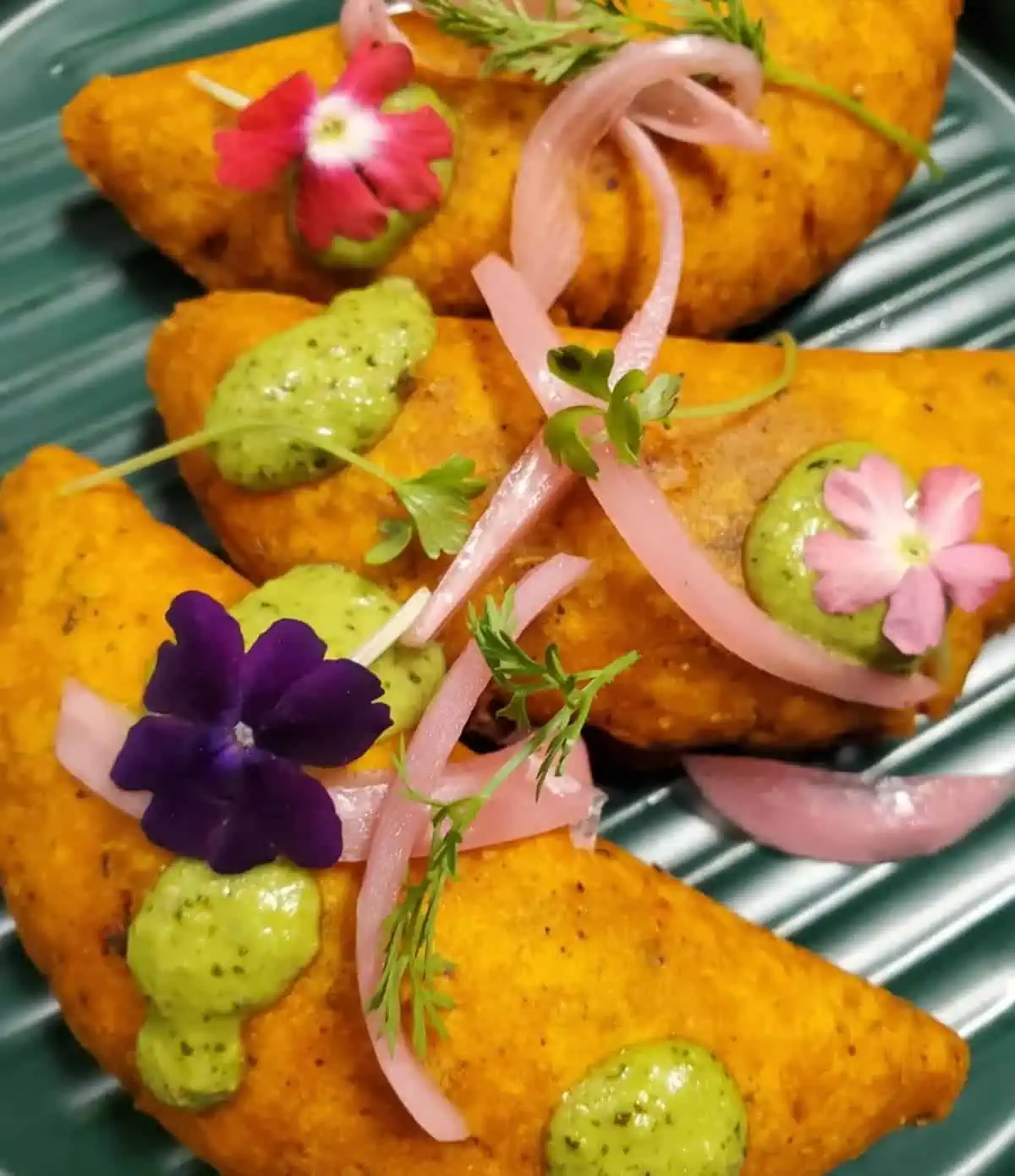 Fons Empanadas (America's First Vegan Empanada Shop)
Brightly colored pastry wraps each of these handmade vegan empanadas, stuffed with everything from sweet potato chili to margarita pizza ingredients. Don't forget to snag a sweet apple cinnamon or chocolate and banana empanada for dessert before you go.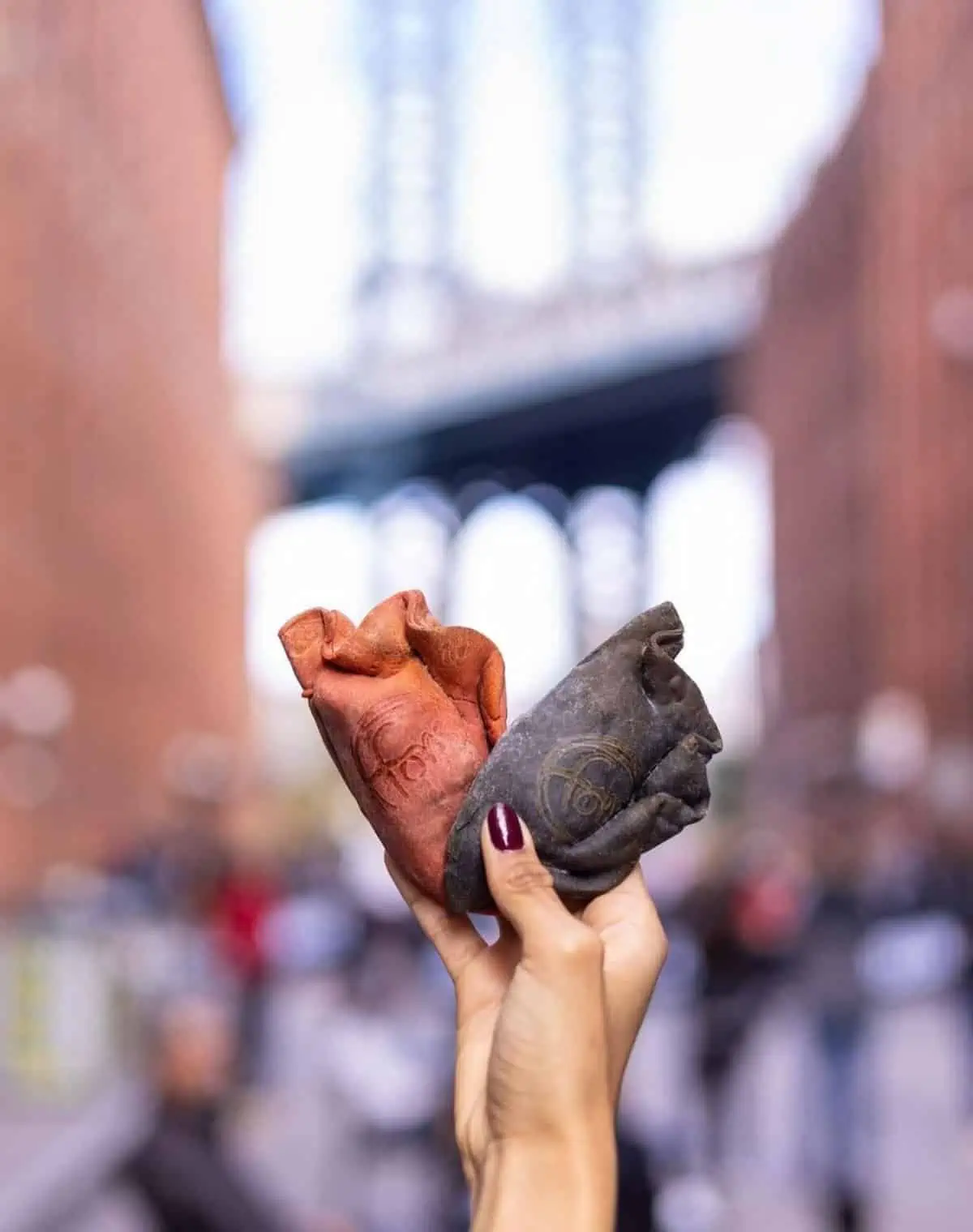 This spot is a solid option for vegetarian Mexican cuisine. Choose from dishes like vegan chicharrones quesadillas, nopales huaraches, vegan pork carnitas tacos, and veggie cubana tortas. Vegan cheese is available upon request.
A fantastic spot for vegan Asian food, you'll find an array of menu items such as Tom Kah Kai with soy chicken, shrimp spinach noodle with soy shrimp, Pad See-Ew, and vegan orange chicken. This full, sit-down restaurant has something for everyone to enjoy!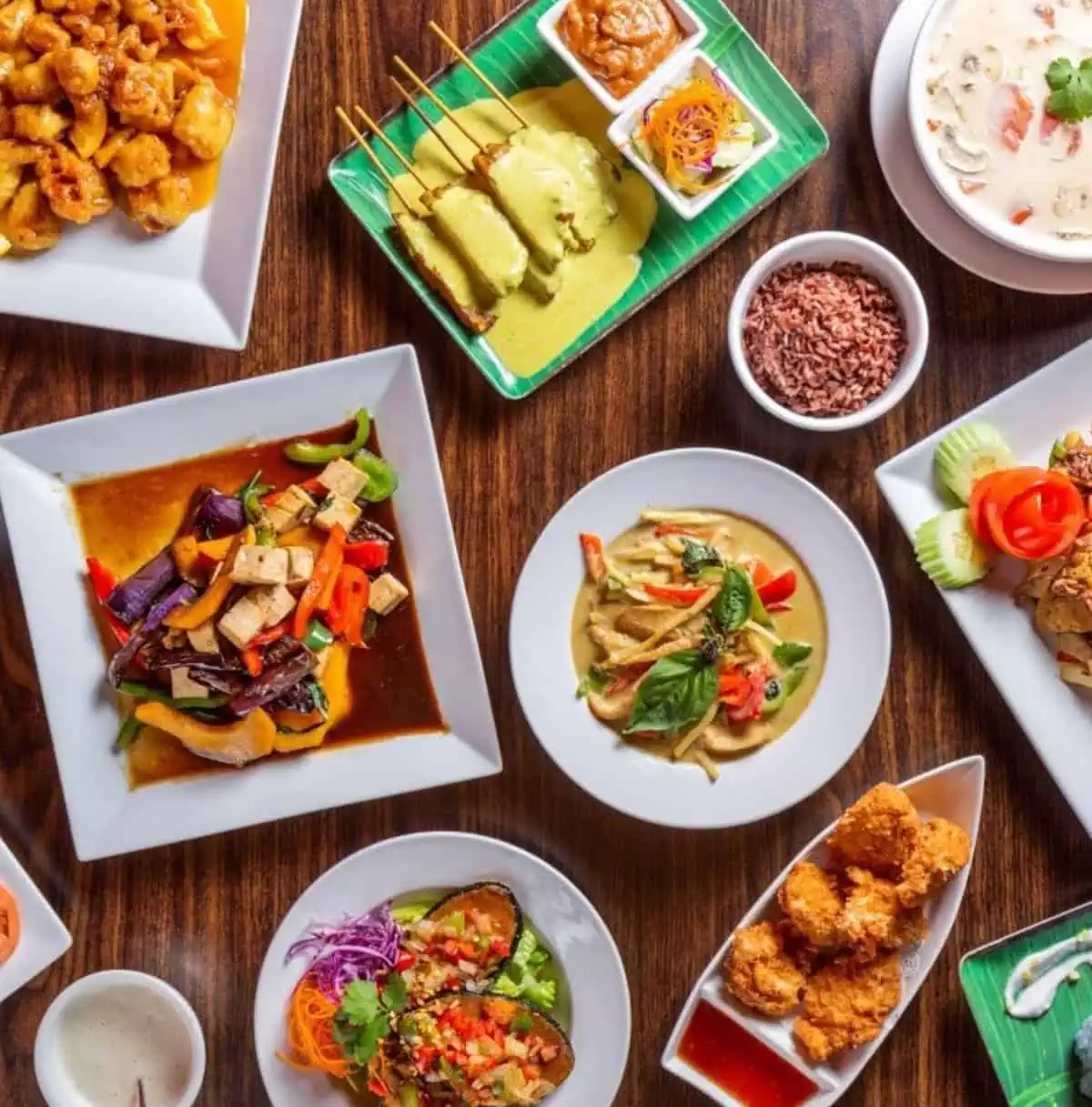 Thai it, you'll like it! Enjoy classic Pad Thai and spring rolls with peanut sauce with an upscale ambiance for an affordable night on the town. Traditional tofu is always available, but you can splurge on more exciting proteins like soy shrimp, soy pepper steak, or soy chicken nuggets, too.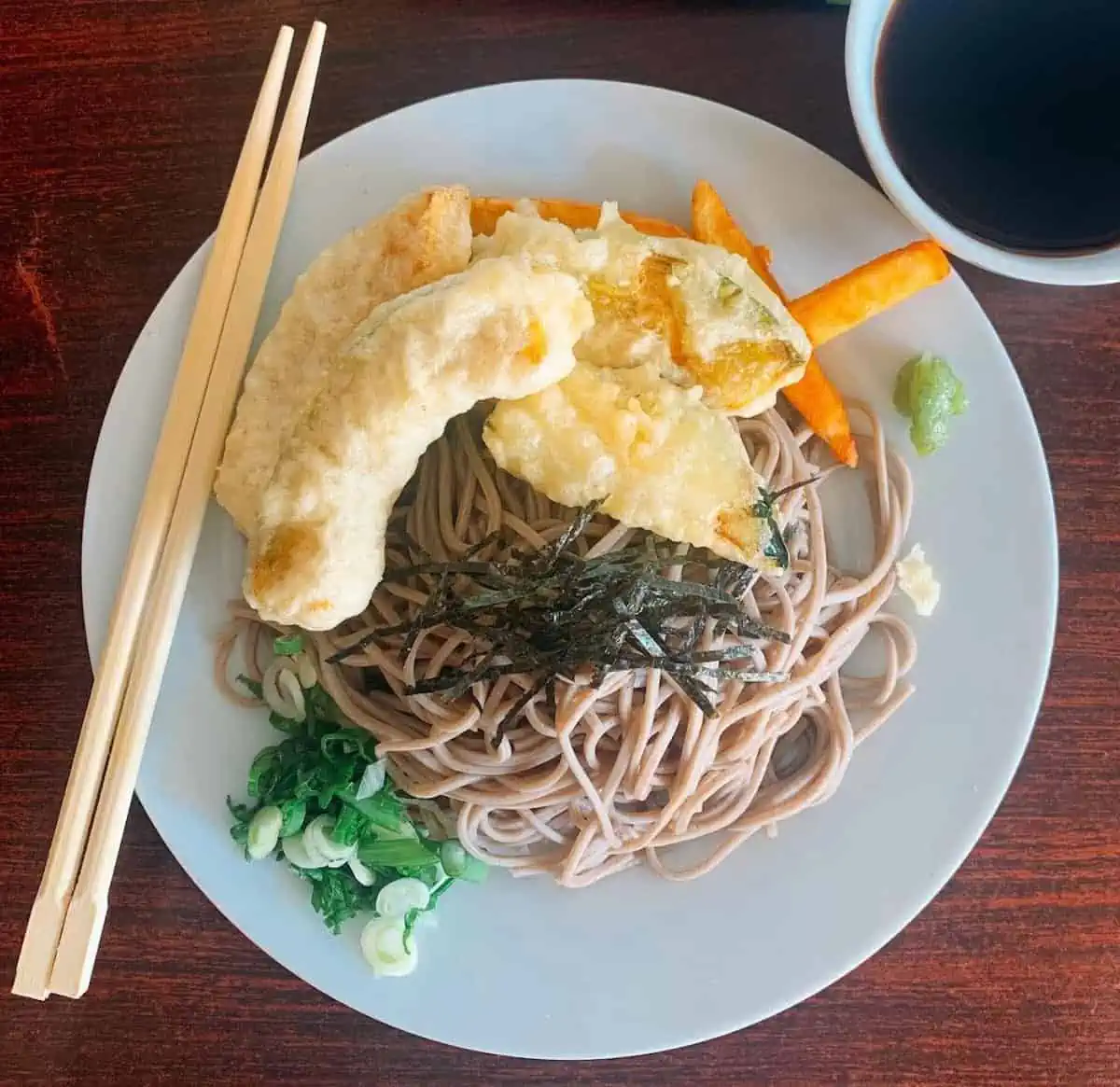 Nestled in Chinatown, Veggie House Chicago offers an extensive array of vegan and vegetarian items on their menu. Choose from entrees like Broccoli Soy Beef, Salt and Pepper Soy Shrimp, Singapore Noodles, or the Orange Chicken made with king oyster mushrooms. This casual spot is a perfect place for sharing delicious Chinese dishes with family and friends.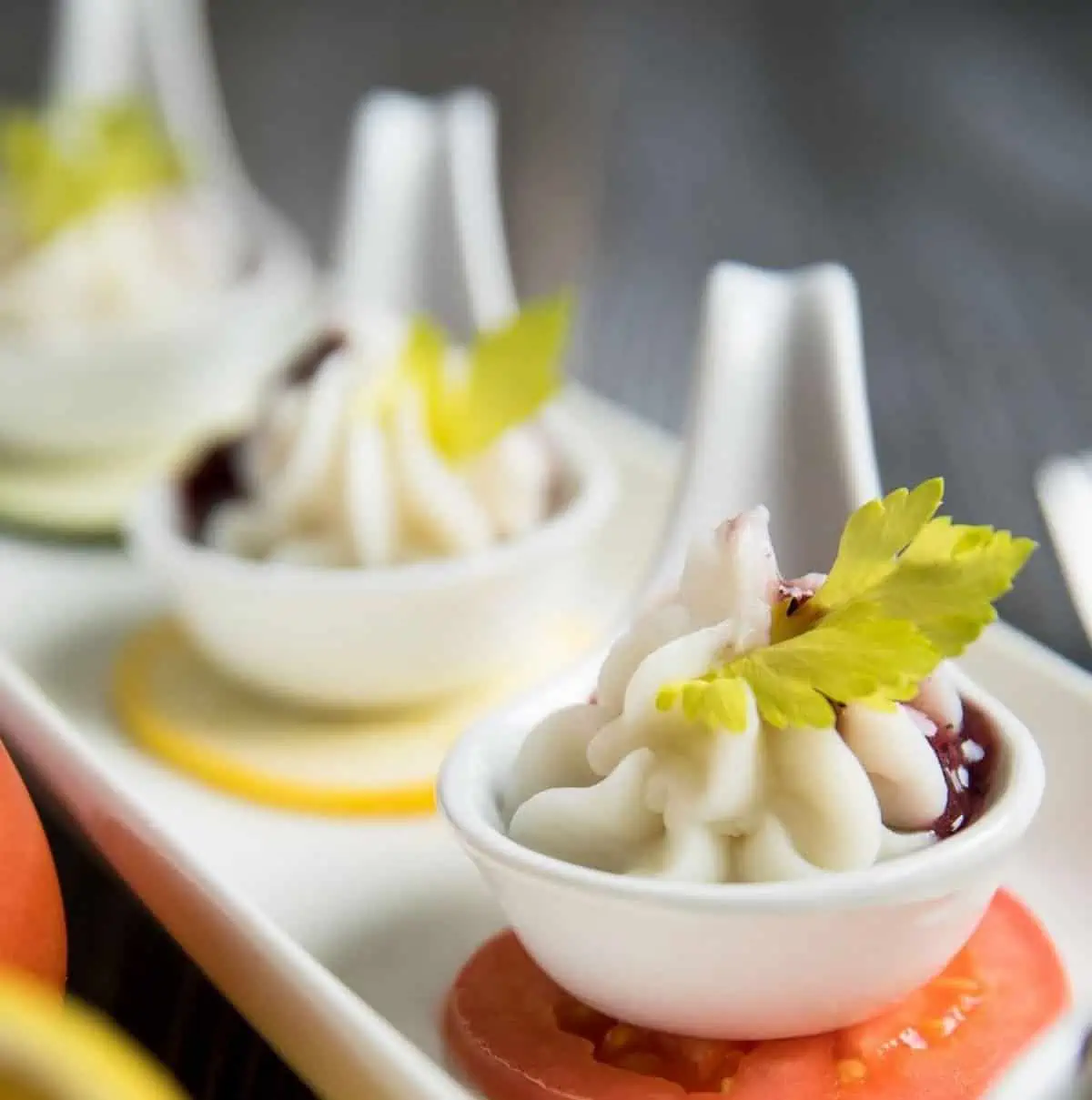 Vegan Bakeries and Ice Cream Shops in Chicago
Go ahead: eat dessert before dinner. When faced with so many irresistible sweet choices, it's really the only rational thing to do. If you can't make it to one of these sweet spots, check out these vegan bakeries that will ship to your doorstep!
Ingrained (Gluten-Free Vegan Bakery)
It's hard to believe, but all the mouthwatering cinnamon rolls, bars, truffles, and more are vegan, gluten-free, AND refined sugar-free. Now that's a mouthful of guilt-free indulgence!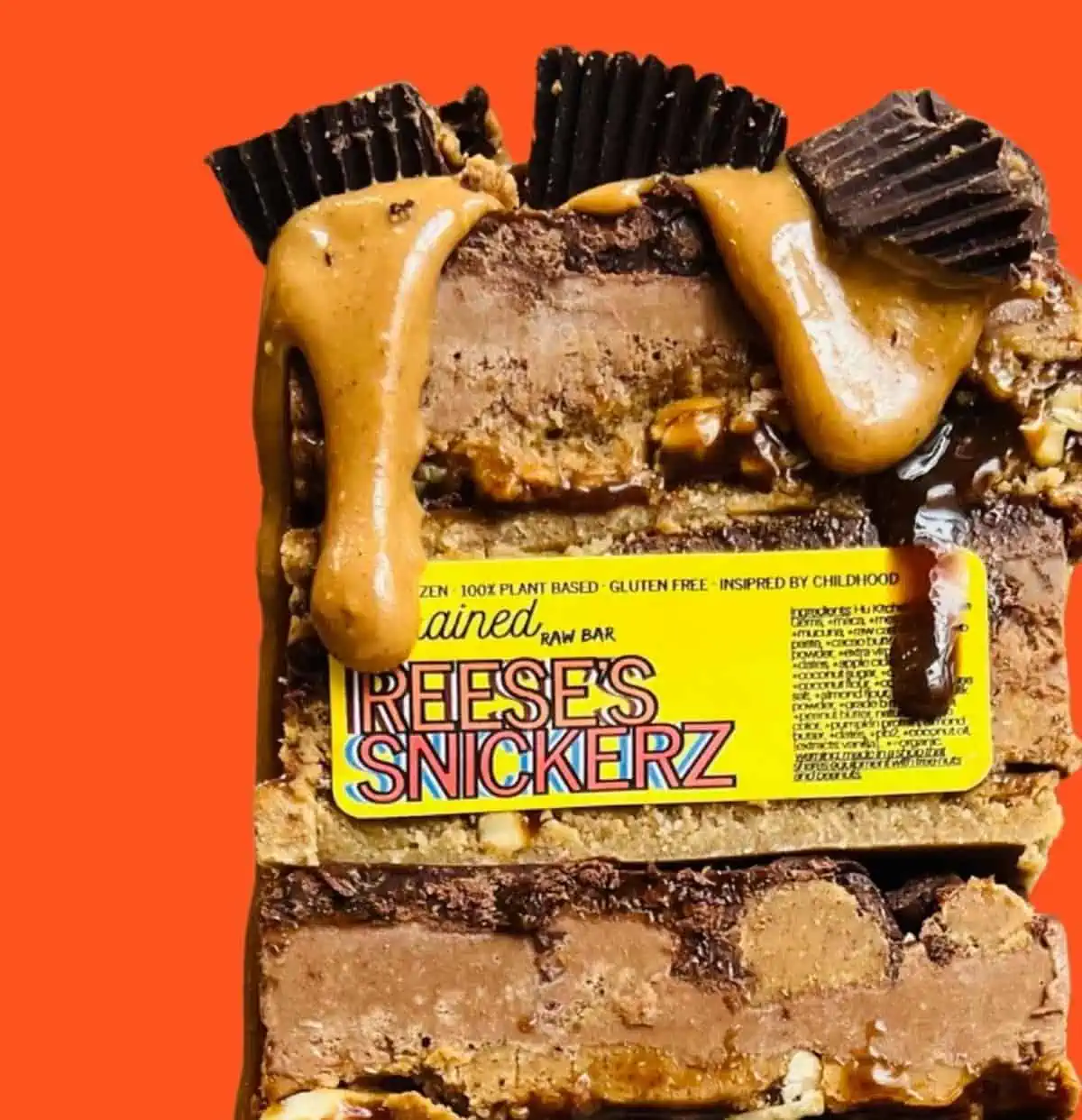 Free your tastebuds at Chicago's first vegan-owned donut shop. Slinging fried rings since 2020, 50% of sales benefit Shelter Farm Sanctuary, so you might as well go in for at least a dozen. It's for a good cause!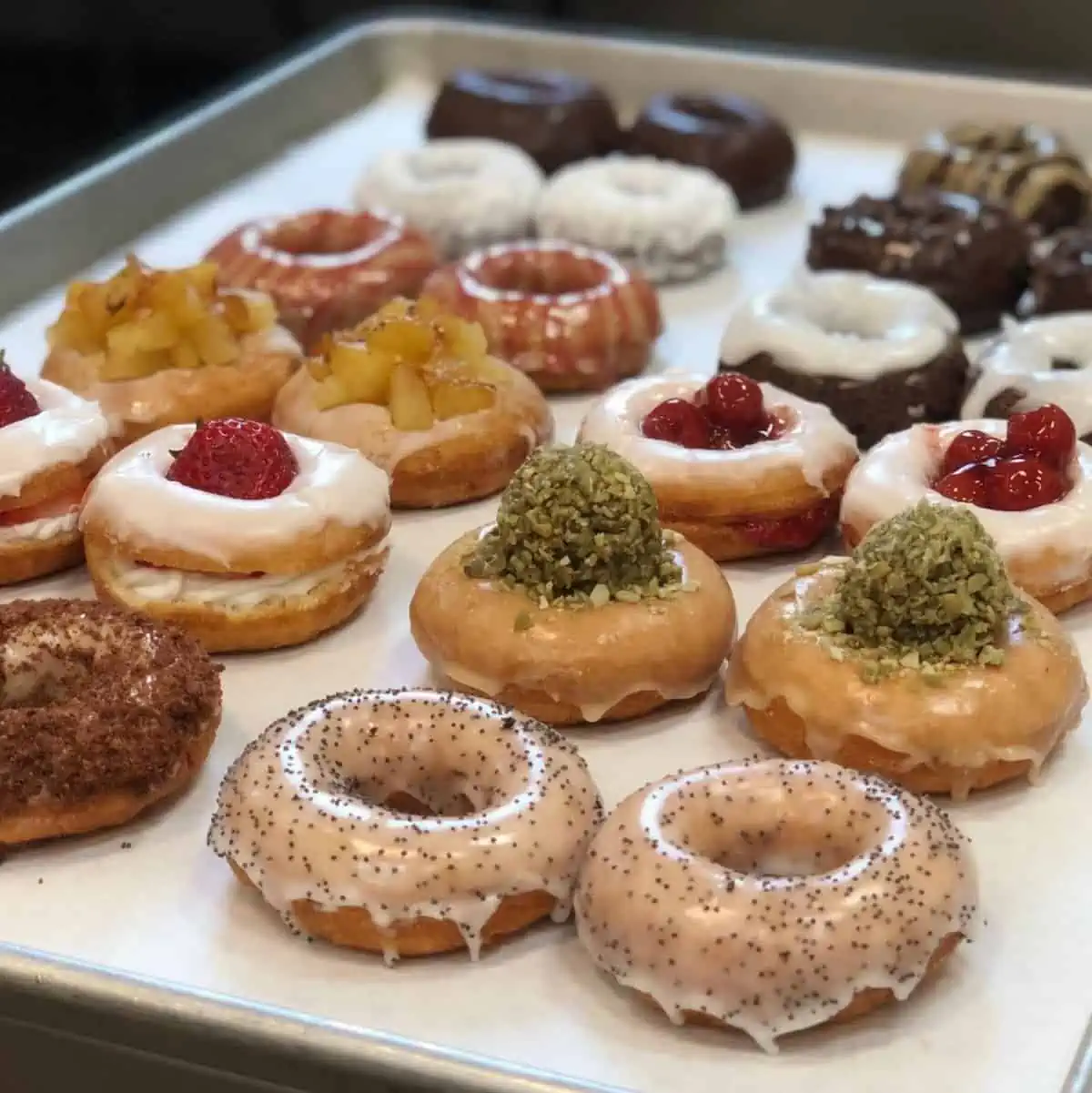 Sweet Vegan Bakes (Vegan Bakery and Quick Serve Lunch Spot)
Cakes, cookies, and donuts are just the cherry on top of Chef Cheryl's edible empire. Though best known for all things frosted and sugar-coated, there are wraps, sandwiches, and other healthy meals to savor here too.
Don't have a cow! These frozen treats are all dairy-free and include a wide variety of fun toppings to choose from. Get soft serve ice cream in a cup, cone, or spun into a shake, but don't forget to add extras like peanut butter magic shell, toasted marshmallows, or confetti cookie dough to make it special.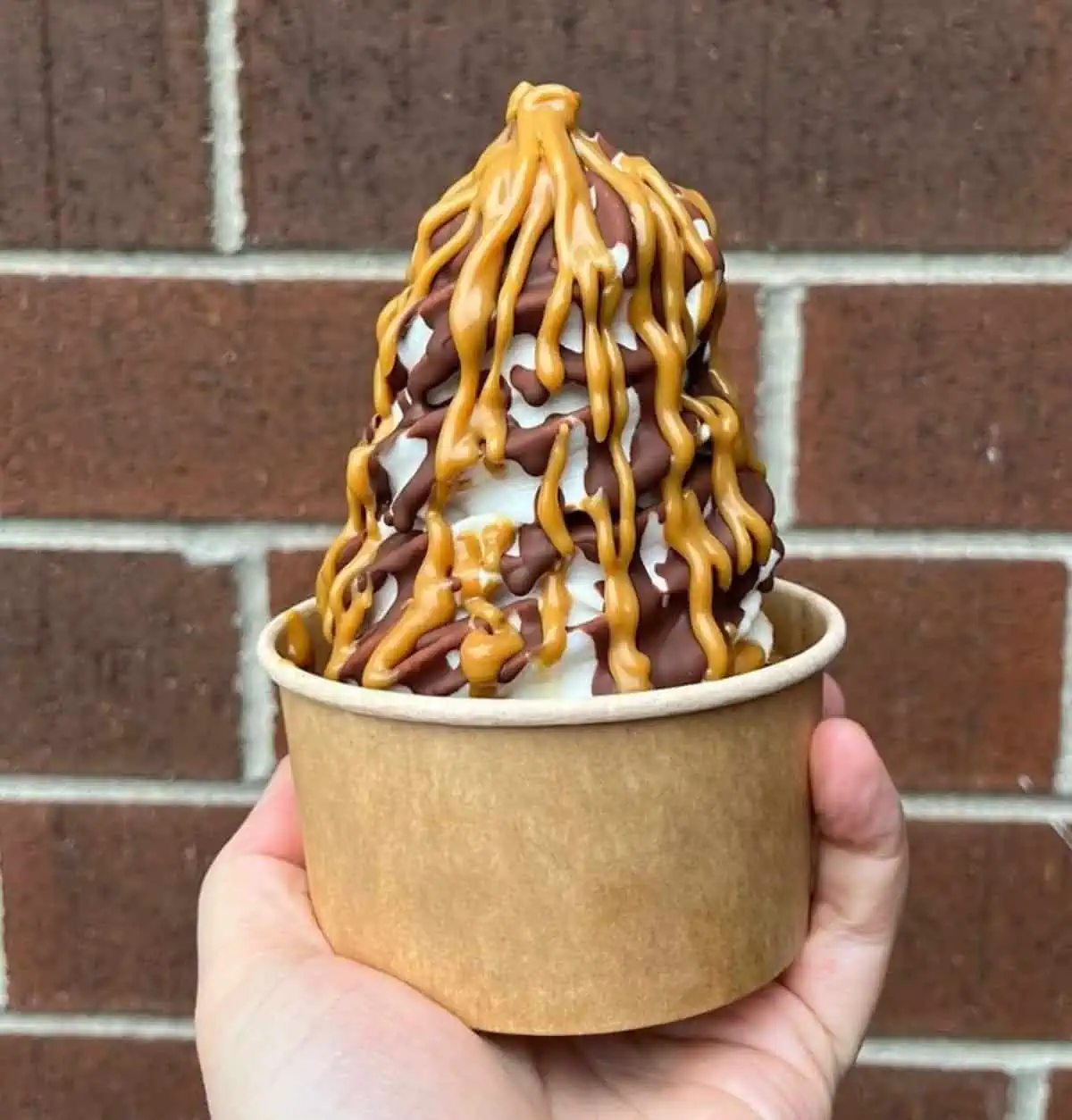 More Vegan-Friendly Restaurants Chicago Has To Offer
Chicago has you covered when it comes to vegan-friendly restaurants. Although this list is not exhaustive, it offers lots of great options to consider while in the Windy City!
Asian Outpost: This Pan-Asian restaurant offers a "vegan lovers" section of its menu with lots of great options.
BenjYehuda: This shawarma and falafel establishment offers vegan falafel with plenty of toppings that are clearly marked as vegan.
Blaze Pizza: This fast food-style pizza restaurant offers super-clear vegan options for building your own pizza, including dough, cheese, vegan chorizo, and veggies.
Blue Sushi Sake Grill: This sushi bar offers a generous vegan maki section of its menu. Order from items like sweet potato tempura, plant-based tuna, bbq eggplant eel, and more!
Brightwok Kitchen: This Asian-inspired bowl-themed restaurant offers tofu in its customizable hot bowls and cold salads.
Casati's: This upscale Italian restaurant offers a vegan section of its menu with items like vegan gnocchi, truffle mushroom pizza, and fried artichokes.
Chicago Curry House: This Indian and Nepali restaurant offers clearly labeled vegan options on its extensive menu.
Dao Thai: Offers clearly marked vegan and gluten-free options on their menu.
El Nuevo Mexicano: Skip to the vegan portion of their menu to select from items like vegan enchiladas, fajitas, and burritos.
Epic Burger: Choose their Beyond Burger that even comes with vegan mayo. Huzzah!
Honey Berry Cafe: A great breakfast and brunch spot, order items like their vegan breakfast hash with a Beyond Burger patty and mushrooms, a vegan breakfast sandwich with marinated tofu and avocado, or a Beyond Burger on a vegan bun!
La Cantina: This casual Mexican restaurant offers a separate vegan menu including dishes with vegan beef, vegan cheese and sour cream, chimichangas, and more.
Protein Bar: Offering healthy, bowls, salads, and shakes. Items that can be made vegan are clearly marked.
Rooh: This progressive Indian restaurant and cocktail bar offers a few vegan mains and appetizers.
Roti Modern Mediterranean: This casual, fast-food Mediterranean chain offers several dishes that are clearly marked as vegan.
Sunda: This Asian fusion restaurant offers some vegan sushi roll options and other mains like curry and noodle dishes.
sweetgreen: Known for its salads and warm bowls, they offer tofu, nuts, and seeds in place of meat.
The Northman: This beer and cider garden offers a vegan sausage sandwich on a pretzel bun.
True Food Kitchen: This eco-chic chain offers up new American cuisine with clearly marked vegan options like spinach and mushroom pizza, edamame guacamole, and charred cauliflower.
Vermilion: This Indian-Chinese fusion restaurant offers a vegetarian section on its menu, which can be made vegan upon request.
Ready to Plan A Vegan Chicago Adventure?
Come to Chicago for the sights and sounds but stay for the food. There's so much to eat, it's worth a trip for the incredible culinary creations alone. There's so much great vegan food Chicago has to offer! Whether you are looking for the best vegan restaurants in Chicago or the best vegetarian restaurants in Chicago, we hope this guide will be helpful as you plan your next adventure.
We hope you enjoyed this guide sharing the best vegan restaurants Chicago, Illinois has to offer! If we missed any of your favorite vegan Chicago restaurants, please show them some love in the comments below.
Many thanks to Hannah Kaminsky for her tremendous research and help with this article. Many of the plant-based restaurant photos in this city guide were taken by Hannah.