Wearing a fascinating fragrance can be fabulous, but not if the product you're using has been cruelly tested on animals. Or, if the cologne contains animal-derived ingredients (such as oils from an animal's anus)—ugh!
Vegan perfume is the way to go, not only for animals, but also for your health and the environment. If you can choose a company with sustainable sources that also has an appealing aroma and plant-based ingredients, wouldn't that be the best of both worlds?
In this guide, which is part of our Vegan Bath, Body, & Beauty series, you'll find the most popular and pleasing vegan perfume brands on the market today. Luckily, many of them are marvelous for men, women, any anyone, regardless of where you fall on the gender spectrum. So you may even want to share with your partner.
From big-name copycat blends to exquisite, non-toxic essences, there's truly something for everyone.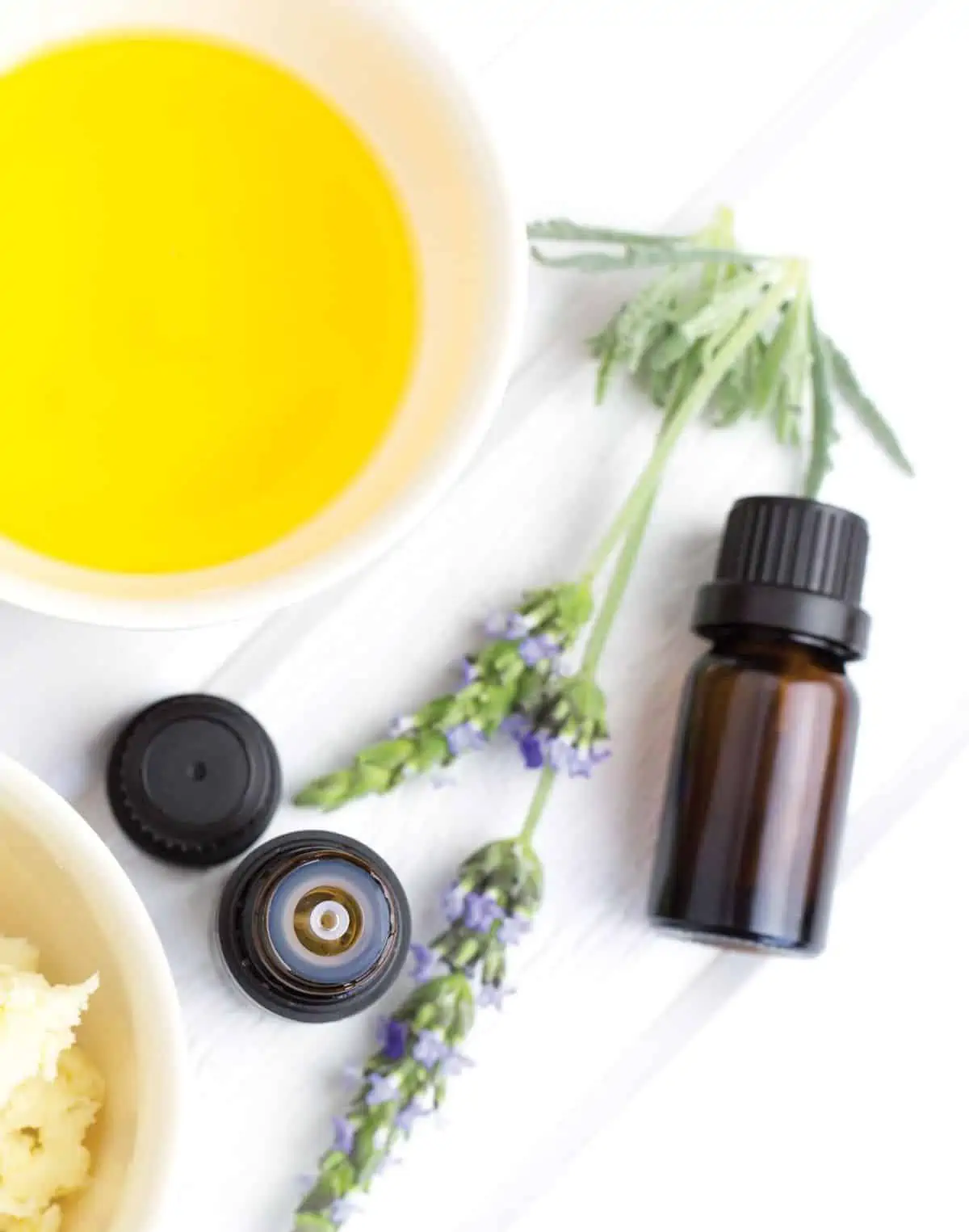 What Is In Perfume That Makes It Not Vegan?
Is there such thing as vegan perfume? You bet there is! Perfume is vegan and cruelty-free if the ingredients are free of animal by-products and there is no animal testing at any stage.
A fragrance oil, cologne, or perfume is not considered vegan if it includes any of these ingredients:
Some perfumes may even contain milk or beeswax, so please take care to check the ingredients before purchasing.
What are the different types of perfume?
There are five types of perfume and they vary based on the amount of concentrated perfume oil is included in the mixture. From least to most, the types are:
Eau Fraiche (1-3%)
Eau de Cologne (2-6%)
Eau de Toilette (5-15%)
Eau de Parfum (15-20%)
and Pure Parfum (15-40%)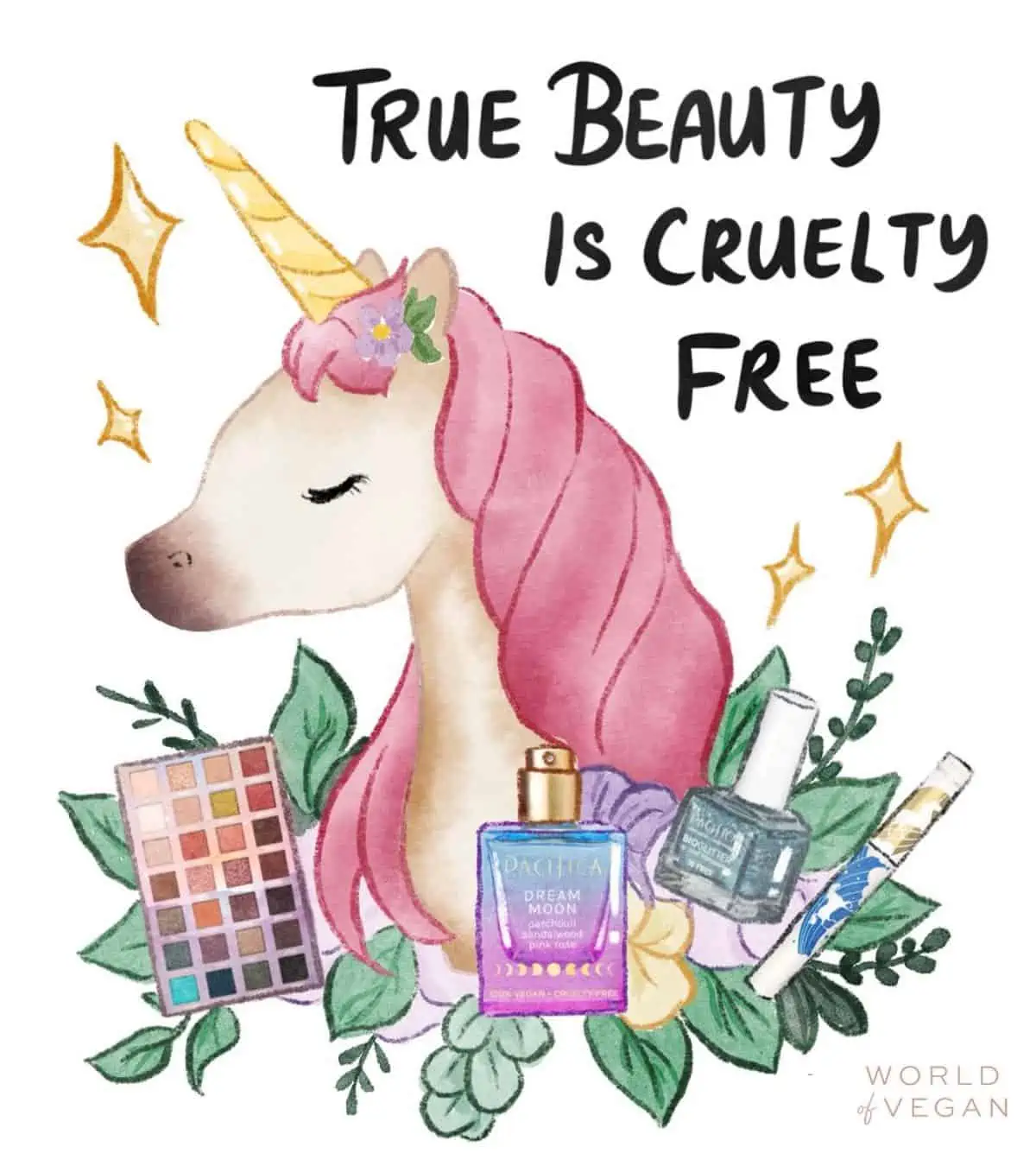 100% Cruelty-Free and Vegan Perfume Brands
Which perfume brands are vegan, cruelty-free, and positively perfect? The list below ranges from luxurious oils and refreshing eau de toilettes to pure, pungent parfums. Here are the most popular fan favorites:
And The Body Shop has committed to becoming fully vegan by the end of 2023!
Natural and Essential Oil Vegan Fragrances
Finding a commercial fragrance that is free of chemicals is no easy task. Although many perfumes on the market today are free of parabens and phthalates, stronger chemical ingredients like styrene, acetates, methylene chloride, and benzaldehyde are still not required to be listed individually, only as "fragrance."
For anyone with a sensitive immune system or would like a more gentle, non-toxic fragrance experience, these are the brands to search for: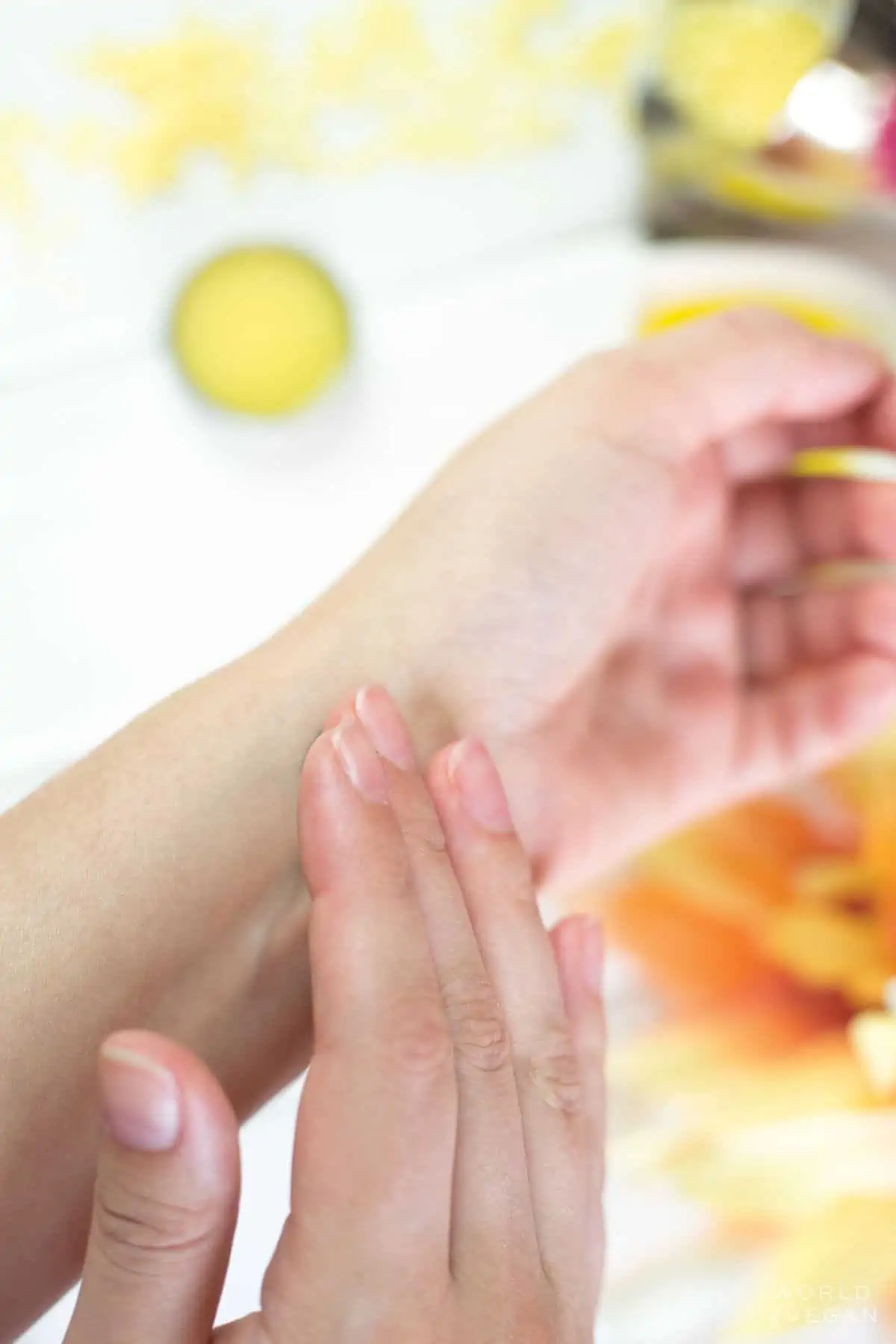 Are These Perfumes Vegan?
Is Jennifer Aniston perfume vegan?
It sure is! On Jennifer Aniston's website, her Lolavie perfume is labeled as "…vegan, cruelty-free, and "always formulated with naturally-derived, plant-based ingredients without using water."
Is Ariana Grande perfume vegan?
Yes! All of Ariana Grande's perfumes are both vegan, cruelty-free, and Leaping Bunny certified! You can buy any of her scents in stores or online (such as Target, Amazon, Ulta, and Sephora).
How To Make Perfume Yourself
Professional perfume-making can take years of training, special ingredients, and a steady hand. But, don't give up hope perfume lovers! There are a number of fun ways of creating and crafting your own perfume at home. Our favorite reliable resources are listed below.
Recommended Books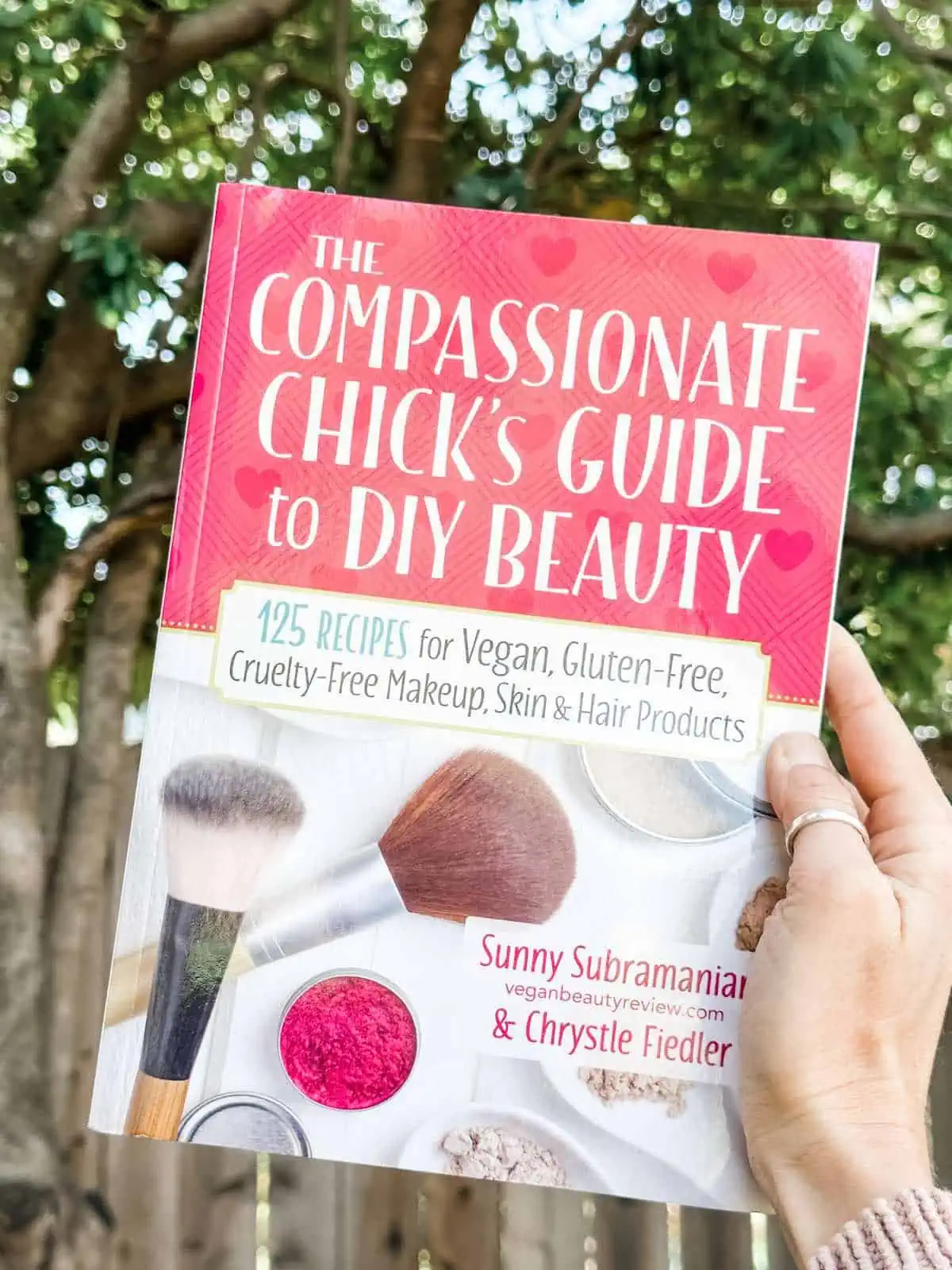 Reusable Perfume Containers
DIY Perfume Recipe
If you're positively passionate about crafting your own handmade perfume, you're in luck! We're going to show you how to make a signature, all-natural perfume that takes only minutes.
All you need is a few easily-found essential oils and a small bottle with a screw-on lid, cork, or stopper. Ready to create your own signature scent?
10 drops orange essential oil , or any citrus essential oil
10 drops lavender essential oil, or any herbal essential oil
10 drops vanilla essential oil, or any warm essential oil (or vanilla extract either in alcohol or vegetable glycerin)
2 teaspoons jojoba oil , or any base oil (such as almond, olive, grapeseed, or coconut)
Sterilize the bottle the night before by taking off the cap and roller ball, filling it with boiling water, and letting it sit overnight or run it through the dishwasher. This will prevent the perfume oil from becoming moldy and eliminating any existing harmful bacteria already in the bottle.

Slowly add 10 drops of each of the three essential oils into the bottom of the glass perfume bottle. Be very careful when adding the oils. Some oils come out of the bottle quickly, while others take more time.

Hold the bottle in your hand and, with a gentle swirling motion, allow the three essential oils to blend together.

Slowly add the base oil to the glass bottle. It may not take the entire two teaspoons. Add until you just reach the neck of the bottle and then stop. Do not pour up to the top because you'll need to add the roller ball part. Repeat Step 3 to blend well.

Press the roller ball section back into the top of the bottle firmly, making sure it snaps into place. Roll a little on your inner wrist to see if you like the smell and, when finished, screw on the cap and place it upright in a cool, shaded area or in a cupboard for up to 3 months. Enjoy!
Feel free to use this formula and experiment with different scents (and base oils) to discover your own beautiful blend!
[Perfume Oil Blend: 10 drops of top notes + 10 drops of middle notes + 10 drops of base notes + approx. 2 teaspoons of base oil in 10 ml glass roller bottle]
Top Notes (Citrus or Aromatic Essential Oils): Lemon, Grapefruit, Tangerine, Lime, or Bergamot
Middle Notes (Floral, Green, Fruity, or Spicy Essential Oils): Rosemary, Jasmine, Rose, Ylang-Ylang, or Chamomile
Base Notes (Warm and Deep Essential Oils): Sandalwood, Patchouli, Benzoin or Cedar
DIY Solid Perfume Recipe
If you prefer solid perfume, we have a recipe for how to make solid perfume, too! It's simple to make with just three ingredients: candelilla wax, jojoba oil, and essential oils. These are perfect for gifting over the holidays!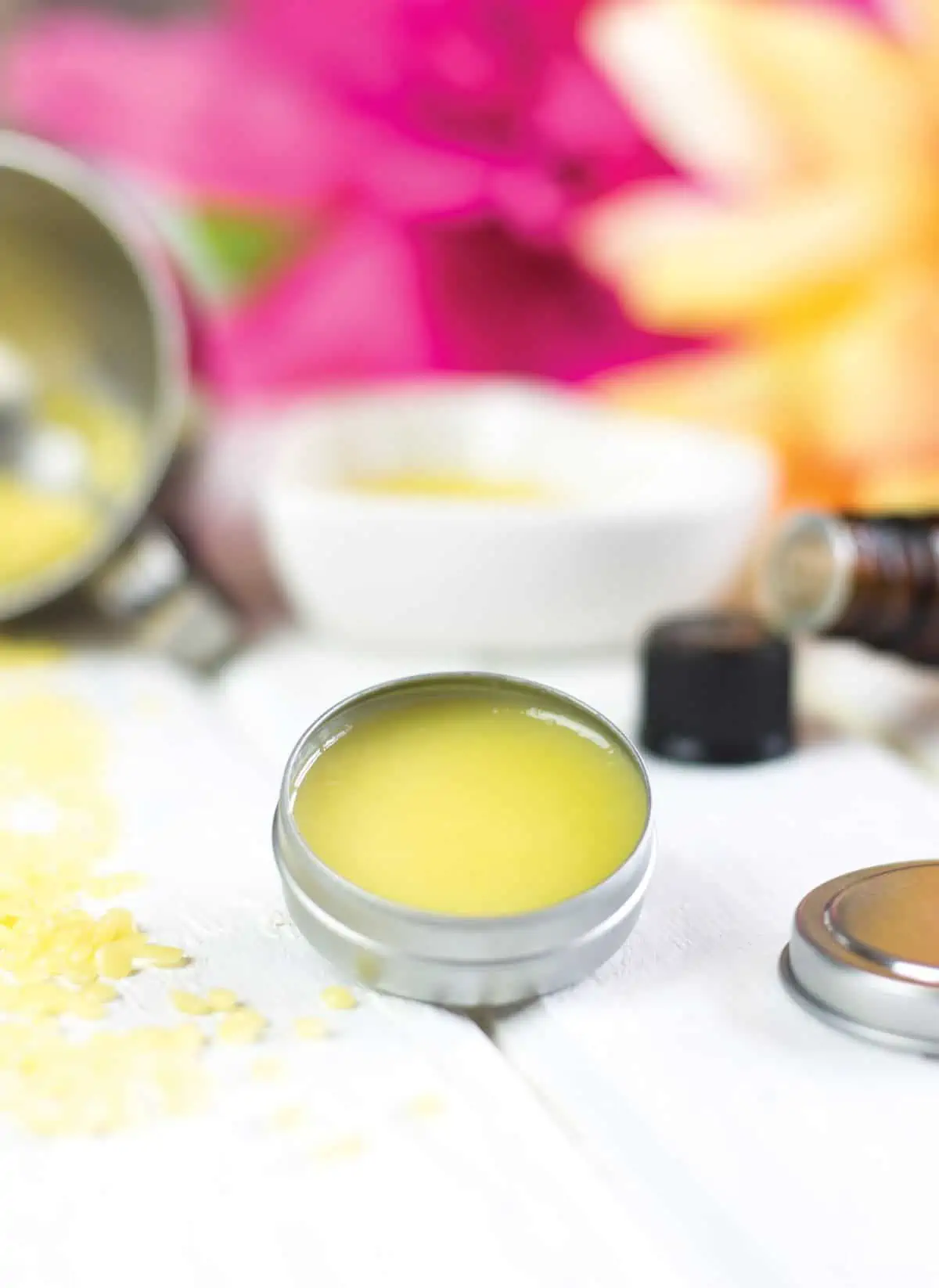 More Vegan Beauty Guides and Recipes To Try
Want to learn more about vegan and cruelty-free beauty and skincare? This Cruelty-Free and Vegan Skincare Guide is the perfect place to start.
If want to really dive deep into the best vegan brands on the market today, our Best Vegan Makeup Brands and Vegan Nail Polish Brands are a great place to start.
Excited for more perfume or DIY beauty projects? Then check out our DIY Vegan Solid Perfume, Vanilla Coffee Homemade Body Scrub and DIY Vegan Deodorant Paste recipes. Plan an entire day of super self-care fun by yourself or with friends!
You can also explore perfume brands without paying full price by subscribing to a vegan beauty subscription box, such as Kinder Beauty or Vegan Cuts!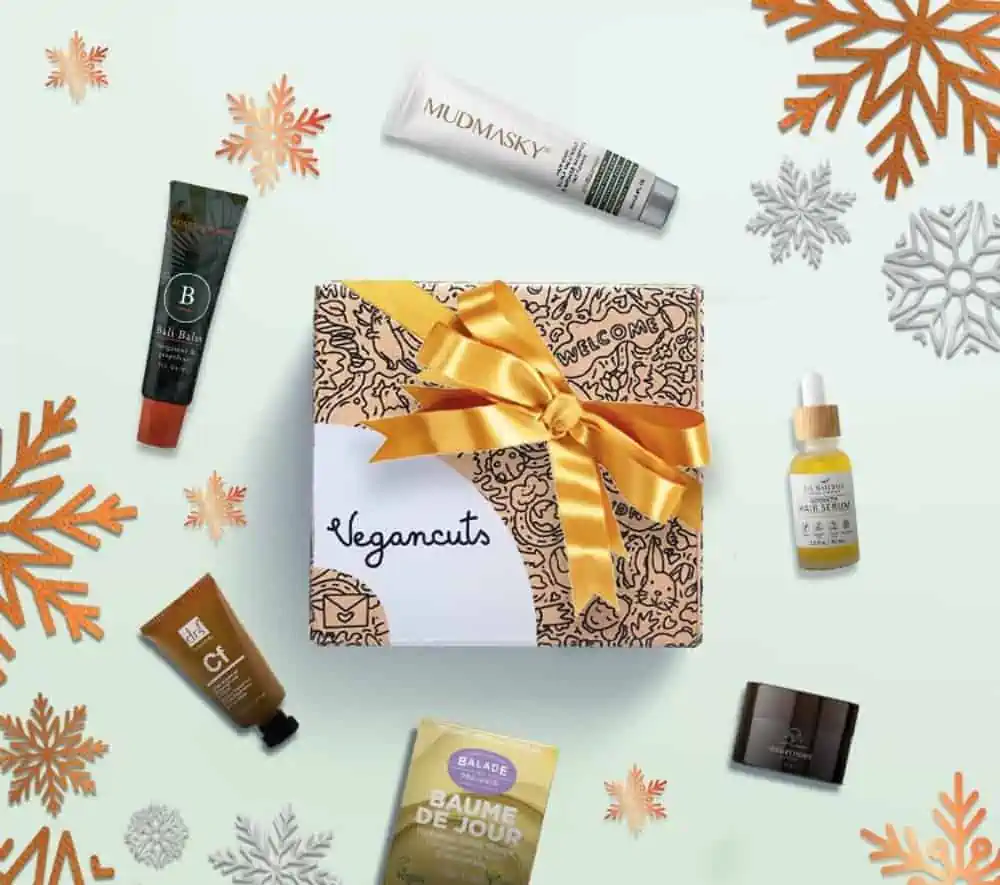 Stay tuned for more vivacious vegan beauty recipes and gorgeous, get-ready guides!
Photos by Michelle Cehn and Canva.