Overdue for a serious vacation? Take the stress and guesswork out of your next great escape by booking a stay at a completely vegan resort or hotel. It may sound like a little slice of heaven to lounge on the beach by day and be lavished with healthy fine dining by night, but that's exactly what you can expect when you sign up for a complete plant-based travel package in paradise.
Let someone else do the prep work and planning while you take in the sights, reconnect with nature, and create new memories with the people you love.
You'll find more vegan-friendly resorts and hotels wherever you go, as more awareness for more compassionate lifestyles continues to spread. Whether you'd prefer a day at the beach or a night on the town, there's the perfect vegan resort waiting for you along your travel adventures, in all corners of the globe.
What's An All-Inclusive Resort?
No holds barred, an all-inclusive resort rolls out the red carpet when you arrive (figuratively speaking, in most cases) to make your vacation a true departure from the hassles of everyday life. More than just a place to sleep, your price of admission includes food, drinks, activities, and entertainment for the same flat fee.
There may be additional costs for certain services, like spa treatments, or additional alcoholic beverages, but you wouldn't feel like you were missing anything if you stuck to the same base rate.
What Makes A Hotel Or Resort Vegan?
Naturally, at a fully vegan hotel you can assume that all the meals and snacks in between are plant-based. No need to ask for ingredient lists (barring food allergies) or make special requests before every service; nothing is off the menu for vegan eaters!
Taking it a step further, rest assured you won't find any silk sheets, leather couches, or wool slippers in the rooms. Beyond the obvious, many of the best vegan hotels are also eco-friendly, taking active steps to reduce water usage, food waste, and their overall carbon footprint.
The resorts highlighted below are proudly vegan, but you can also find countless vegan-friendly stays at hotels that may not be fully-vegan, but offer fantastic vegan options. Here is just one example:
15 Best Vegan Resorts And Hotels Around The World
Pack your bags and leave your worries behind. You'll be in good hands at any of these luxurious destinations where cruelty is absolutely off the menu. Whether you're celebrating a honeymoon, job promotion, or simply life itself, these are the places to splurge on.
Leave your troubles behind but take your pup with you! This northern California oasis is dog-friendly of course, but also welcomes cats, iguanas, parrots, pigs, turtles, and any other creatures you call family!
Enjoy free bicycle rentals to ride through the rugged Mendocino Coastline, canoe or kayak through Big River, take cooking classes with world-class chefs, explore the vegetable garden that supplies their restaurant on site, Ravens Restaurant, or be pampered by in-room spa services.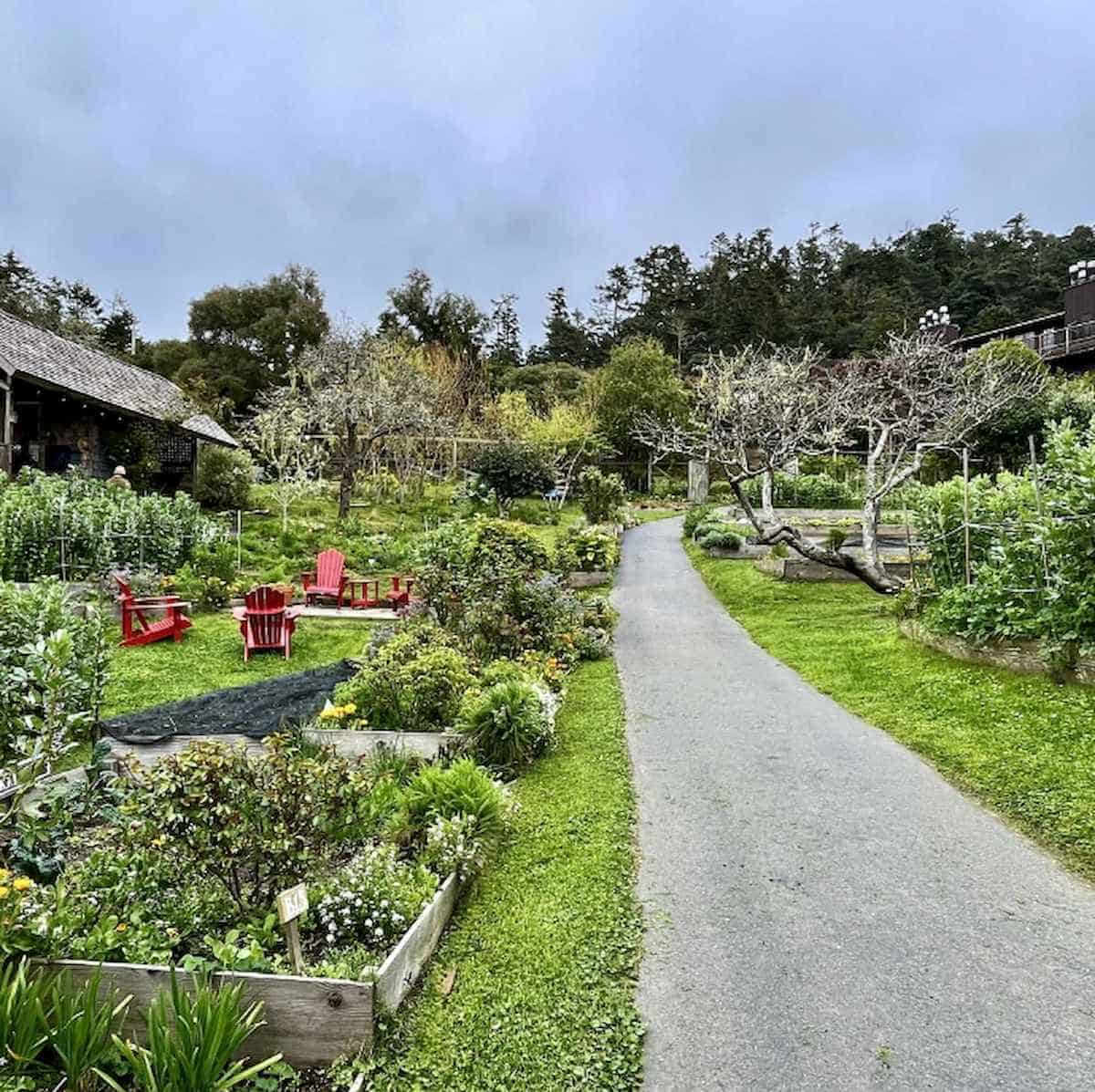 Fully furnished apartments will make your entire experience feel like a dream. You hardly even need to pack your bags, because all the essentials will be there waiting for you. Each suite includes complimentary access to a daily vegan breakfast and yoga on the front porch.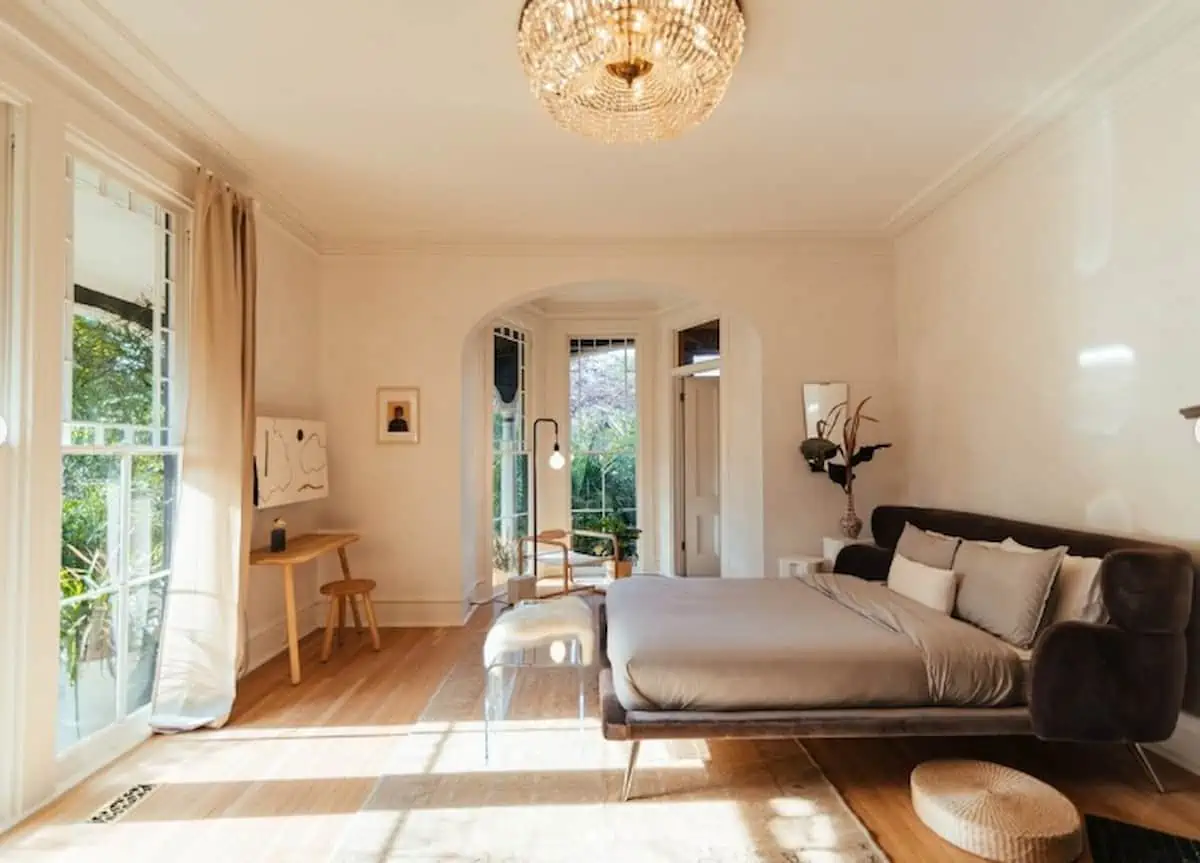 See animal rights and advocacy in action by spending quality time with more than 600 rescued cows, pigs, turkeys, and other farm animals in the green pastures of upstate New York. Take a tour to meet all the creatures, big and small, to re-inspire your vegan journey back home.
In fact, many farmed animal sanctuaries offer overnight stays as an intimate chance to connect with nature and rescued animals while supporting nonprofit organizations.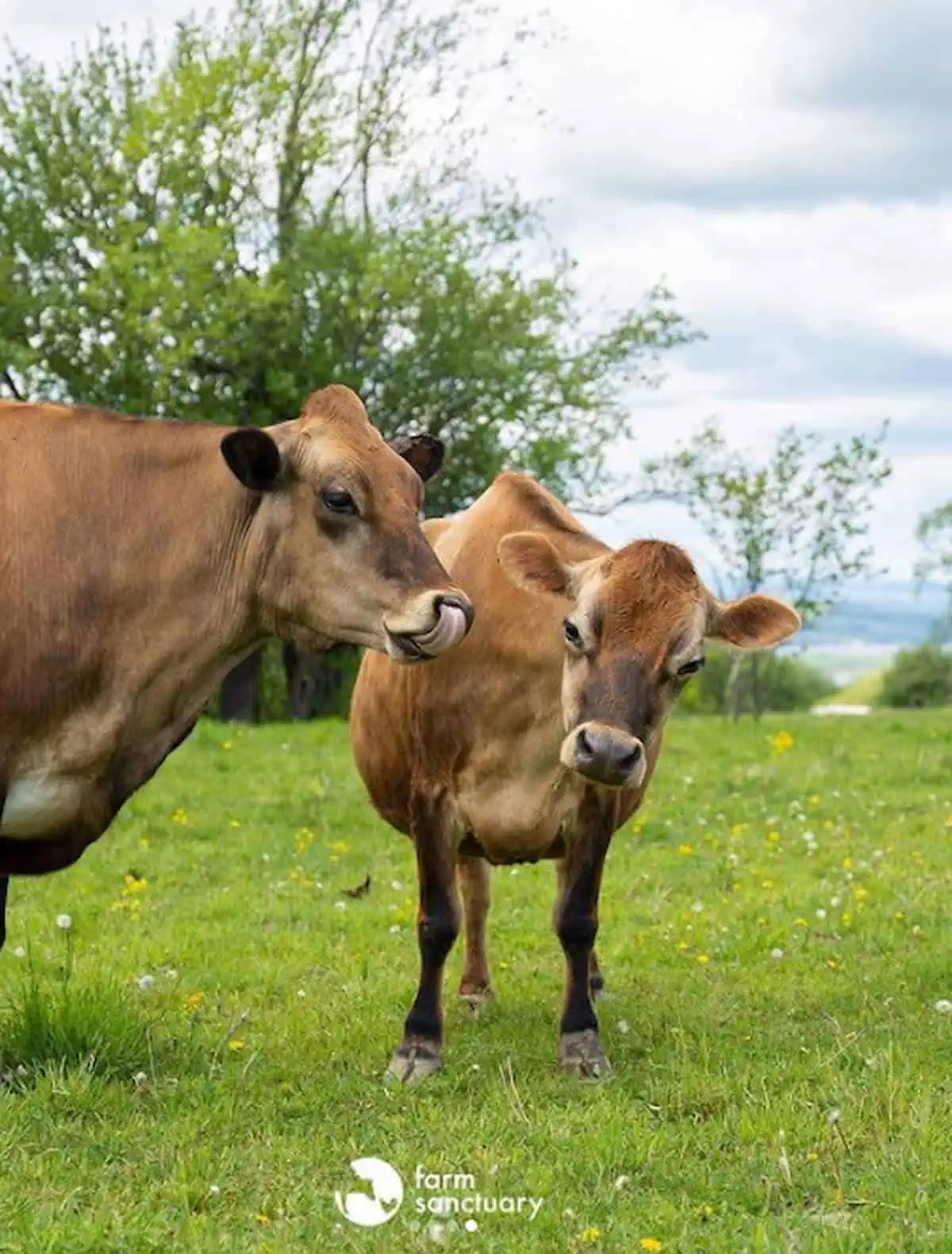 Find peace, tranquility, and a renewed lease on life in Costa Rica. Nature meets modern amenities on this beachside oasis, where you can soak in the sun while recharging with restorative yoga classes, reiki, massage, sound healing, and meditation workshops.
Difficult as it may be to leave the comfort of your plush bed, don't even dream of missing breakfast, complete with fluffy pancakes, chickpea omelets, and superfood smoothies in every combination you can imagine.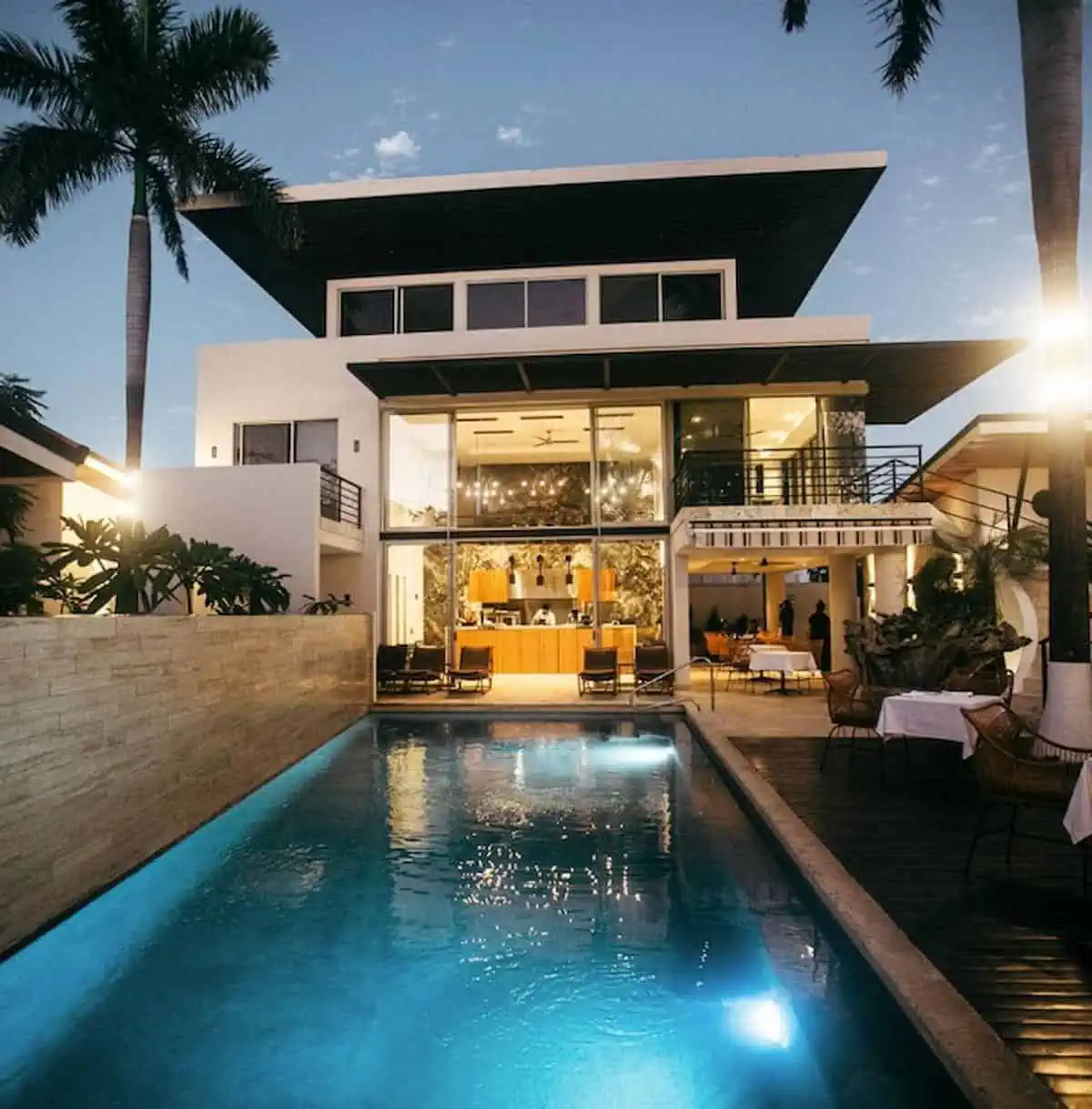 Truly a breath of fresh air for weary travelers, this five-star resort was the first vegan hotel in the Greek islands. Chic, modern design supports an honest, authentic, and simple approach to achieving inner peace.
Naturally, a cruelty-free and health-supportive menu of deluxe vegan eats is the crowning jewel. Mediterranean-Japanese fusion is one way to describe it, but it's hard to do proper justice for avant-garde dishes that defy convention, like tempeh teriyaki smoked in scented cedar, with edible gold, miso emulsion, cassava-celeriac purée, and black garlic.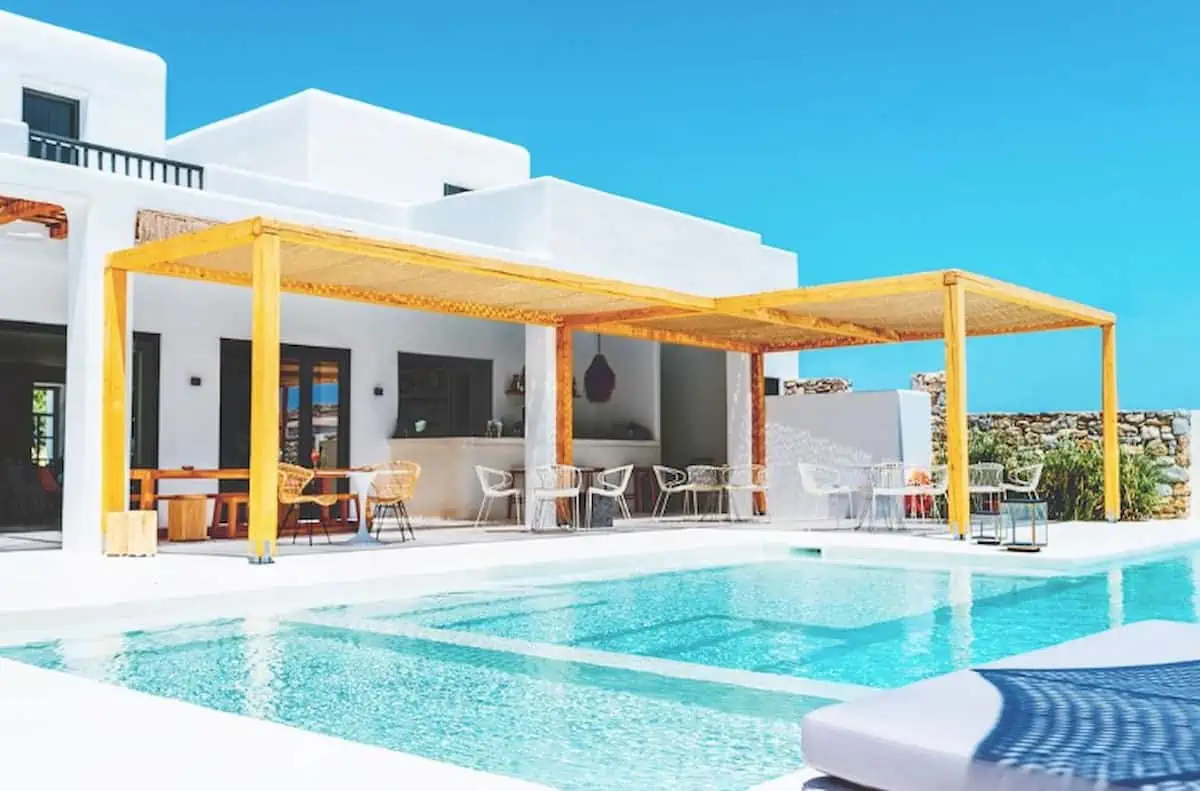 Stress less when you book a holistic retreat at MOD. Comfort without compromise is their motto, made possible by plant-based, sustainable, organic, local, and eco-conscious practices across the board. Leave the kids with a sitter to make the most of this idyllic adults-only destination.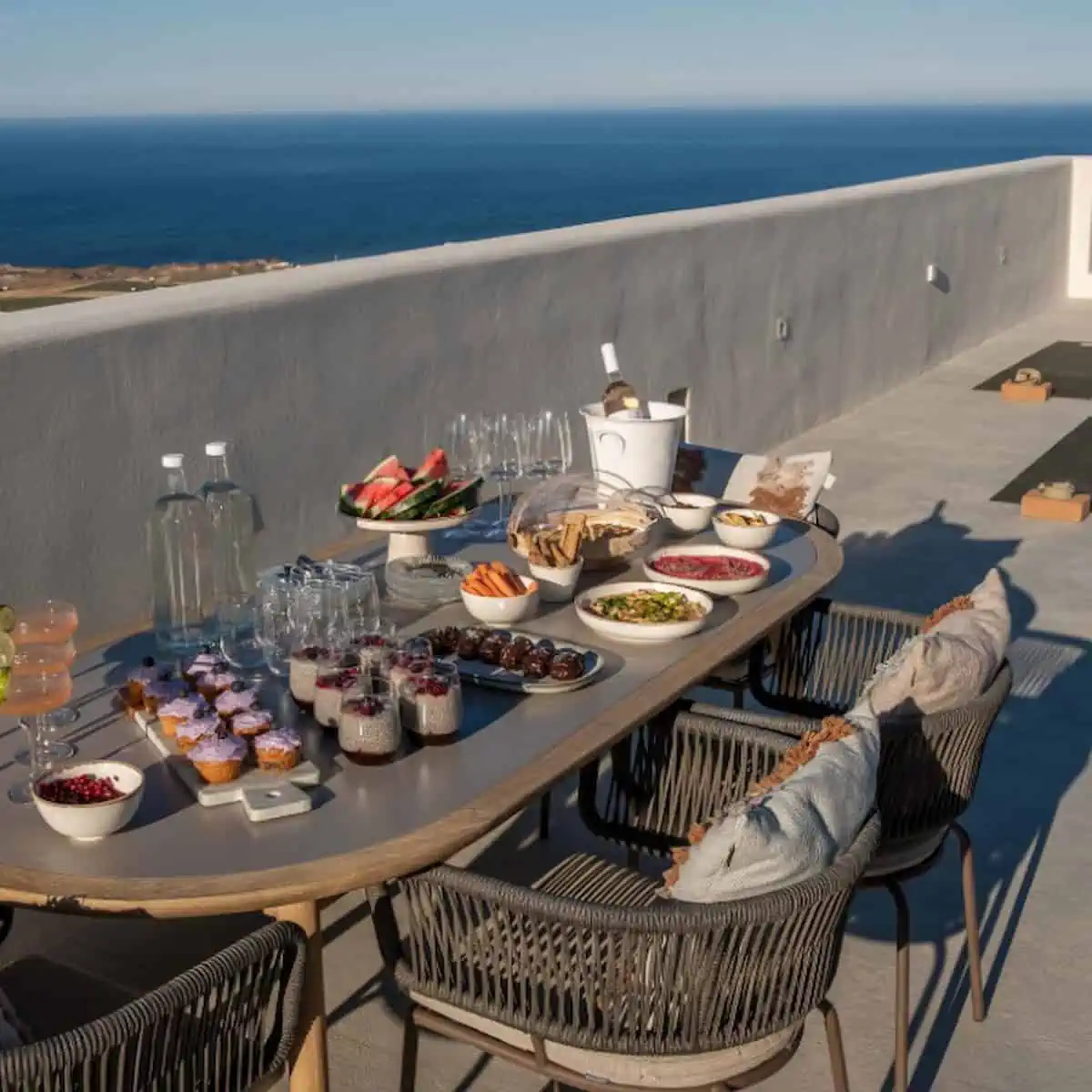 Situated in the heart of Bali, this award-winning retreat offers an unparalleled wellness program founded on the ancient traditions of Balinese healing. Rise and shine to join a restorative morning yoga class followed by a gourmet plant-based breakfast, all while being immersed in the vibrant jungle ecosystem.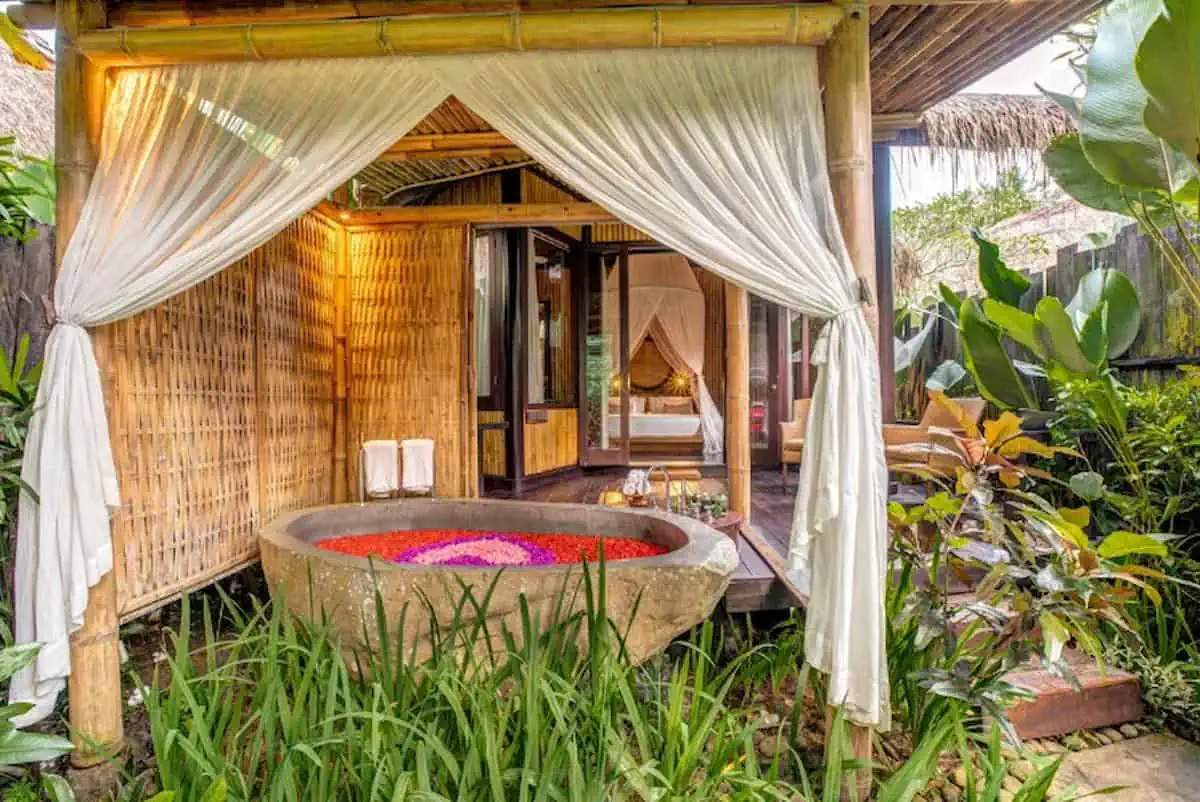 Billed as a wellness resort in balmy Mexico, you're treated to a "Gifting Lifestyle" that includes everything from 24-hour room service to valet parking, paddle boards, and beyond. Some of the most acclaimed plant-based dishes are the watermelon poke bowl and smoked carrot toast, but there's so much more than just food to enjoy. Ice baths, breathwork, guided meditation and more promise to have you feeling better than ever when you return to the daily grind.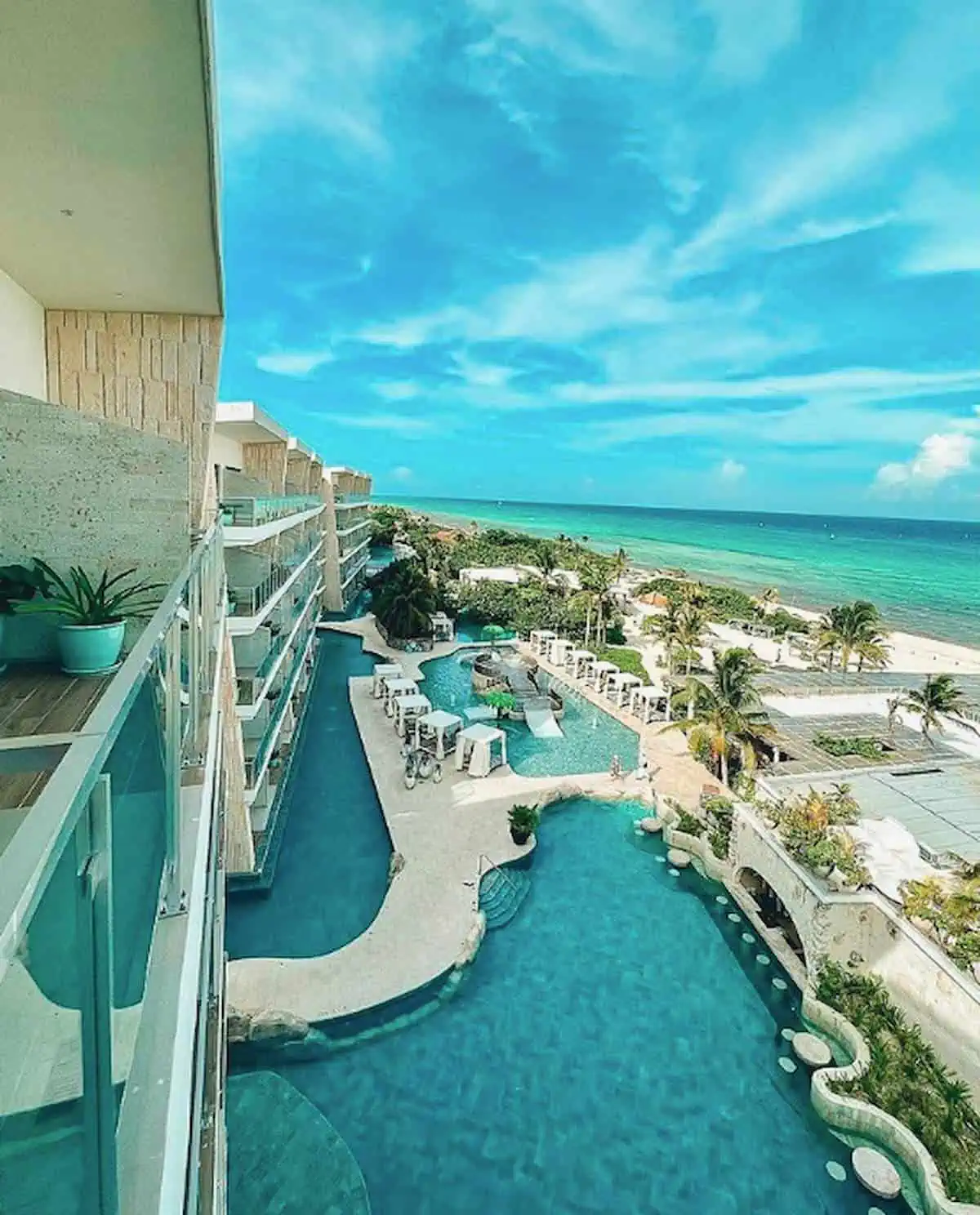 Boasting the luxurious accommodations you'd expect from the Four Seasons brand with more plant-based fare, you'll get the best that Mexico has to offer without ever needing to leave your oceanfront casita. Celebrity Chef Leslie Durso has created the fresh, flavorful plant-based menus found at all restaurants and bars onsite, highlighting ingredients that are native to Punta Mita.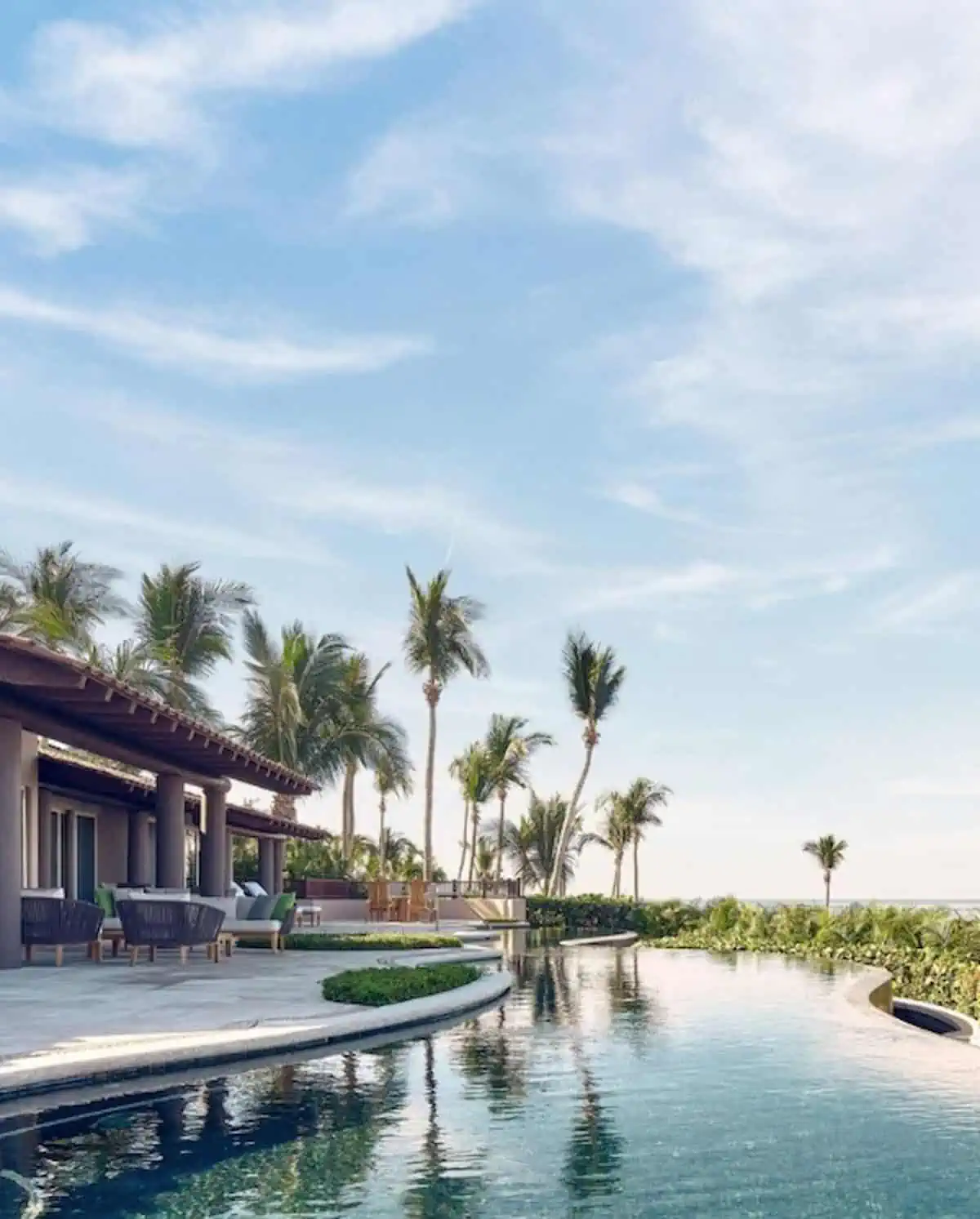 This luxurious approach to agritourism is part farm stay, part winery tour, and 100% tranquility. In addition to an all-natural saltwater pool, wellness workshops, organic gardens, and cooking classes, you can expect high-end vegan cuisine that accommodates raw, gluten-free, and other specialty diets.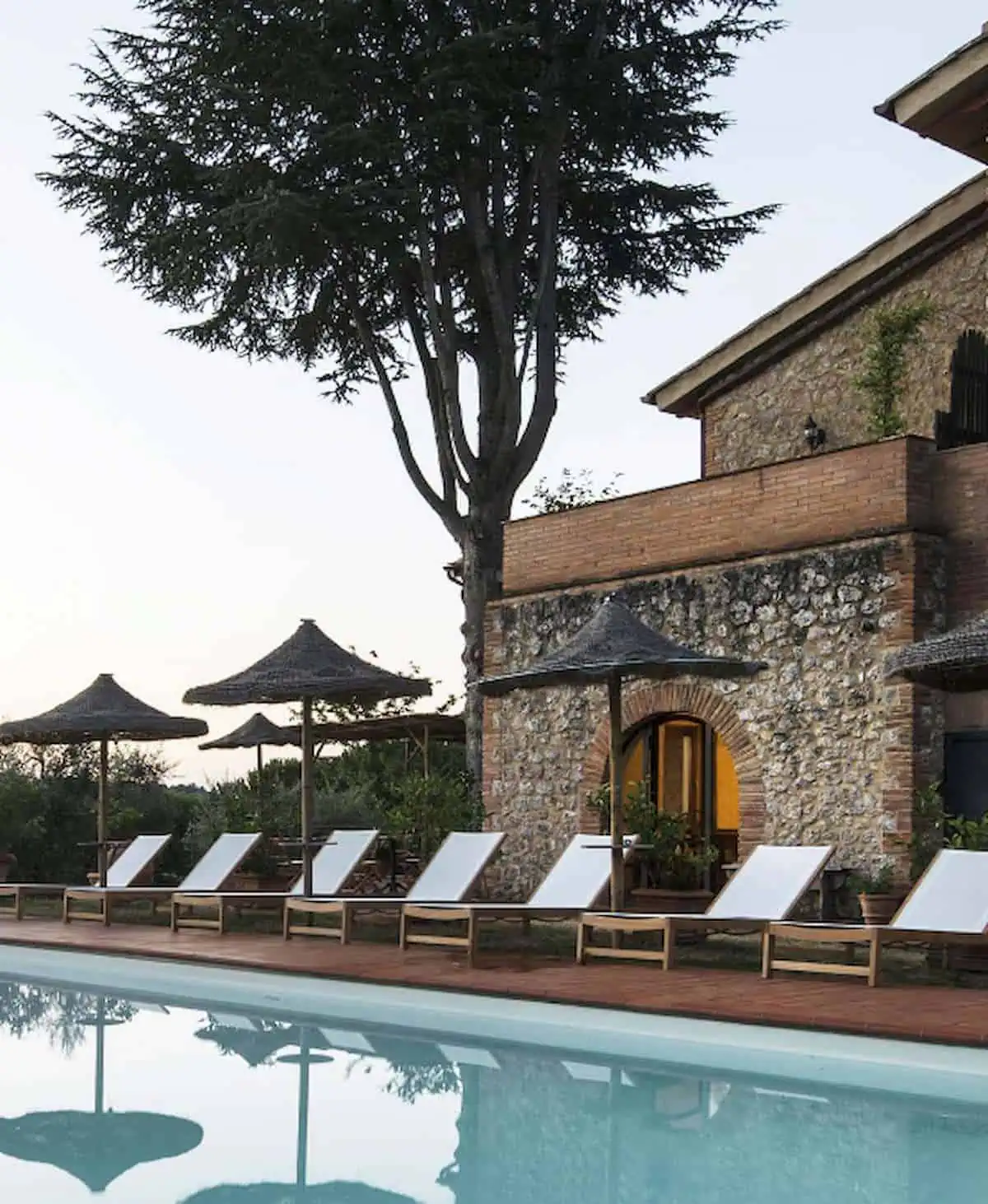 Take in the picturesque Italian hillside at your own pace through rock climbing, cycling, and more. Billed as Italy's first vegan hotel, this modern boutique takes organic, plant-based, and sustainable practices seriously.
Foodies have been known to flock to the restaurant for a true fine dining experience that could rival renown Michelin-starred service. Everything is made from scratch daily, including the sunflower seed ragu lasagna that simply can't be missed. Make reservations as early as possible because there's limited space at each seating.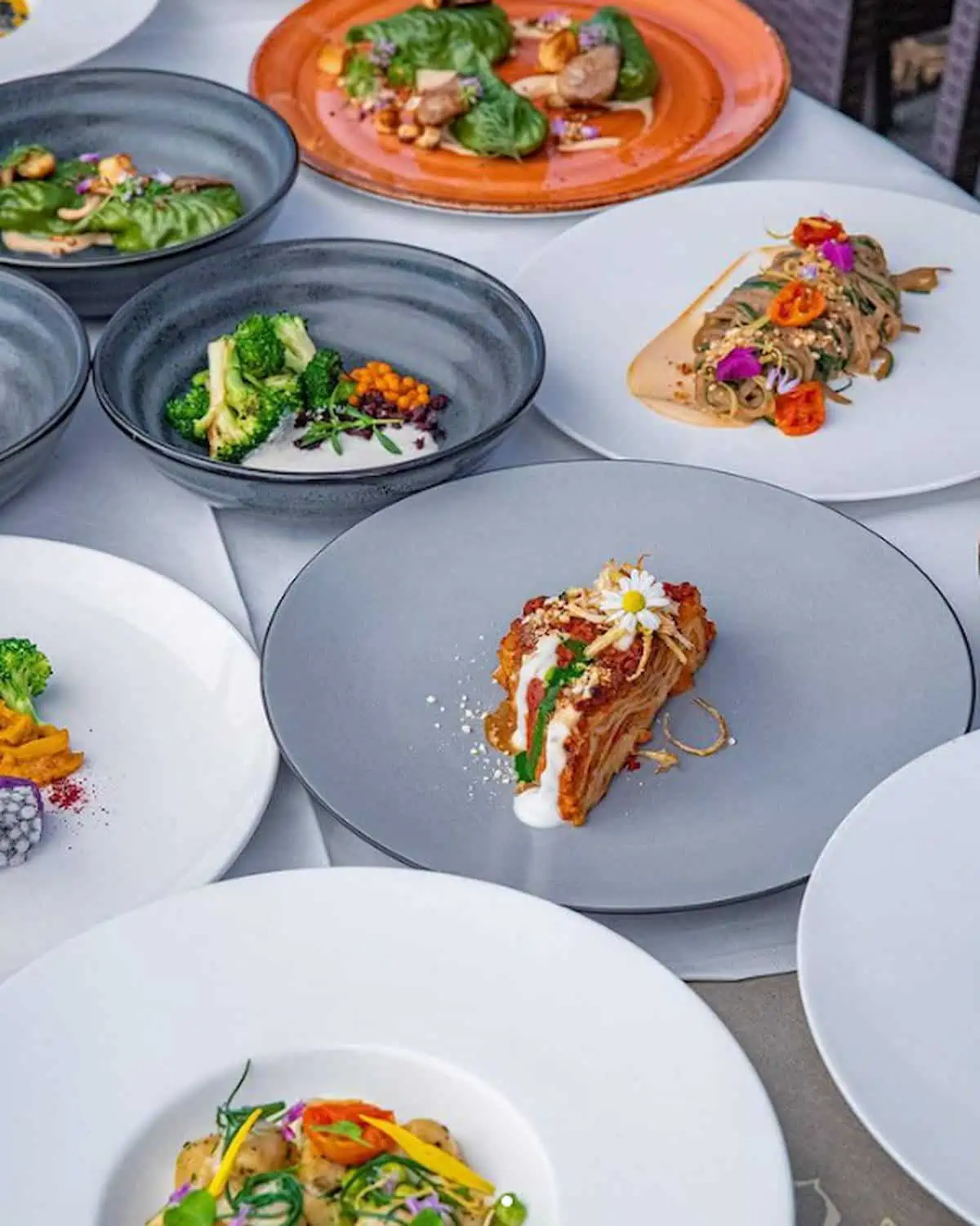 Just 90 minutes outside of the bustling city of Manila, this wellness resort feels like a world away from it all. Take advantage from an inclusive program that will address whatever ails you, from weight management to mental health struggles, so you can leave feeling better than ever.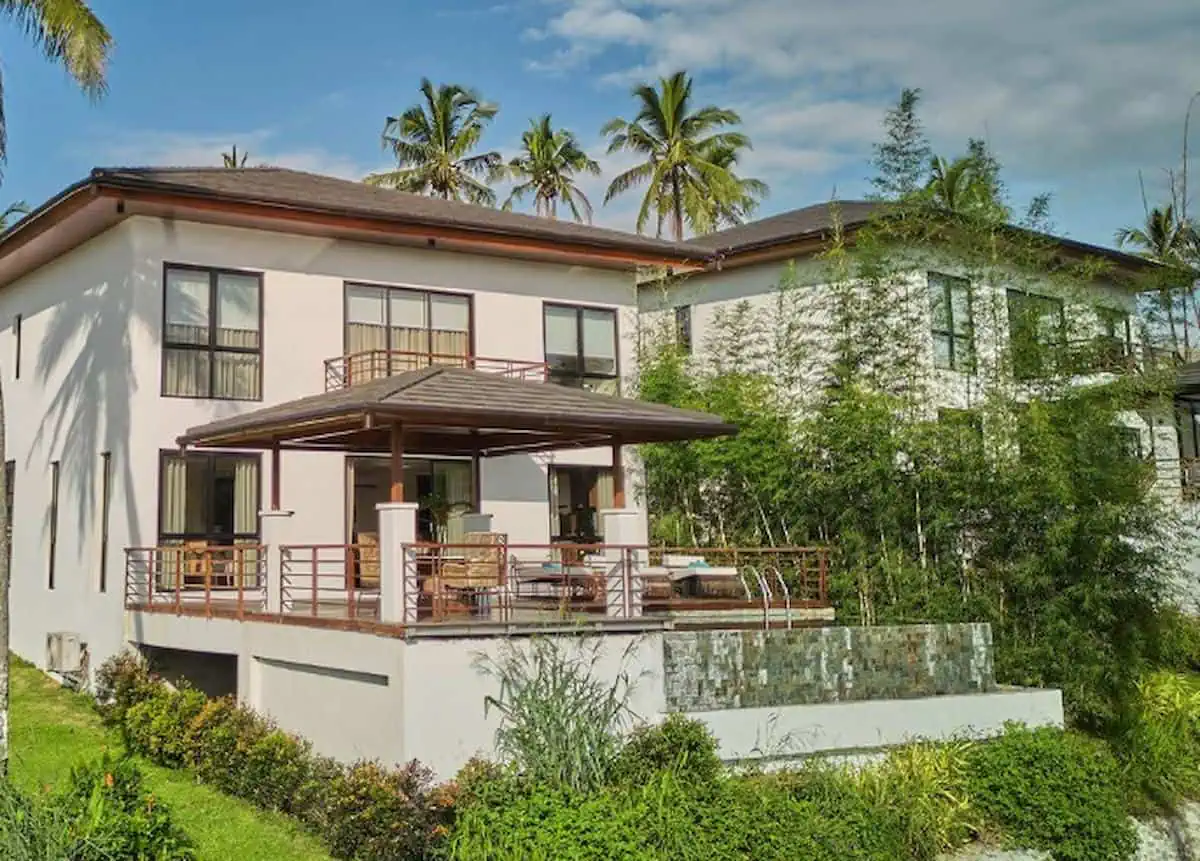 Family-owned, operated, and encouraged, this welcoming enclave in Selva, Mallorca feels like staying with your favorite relatives, but WAY better. Children are encouraged to join the fun, and if your dogs are your babies, they're invited, too!
Take a stroll through the fruit trees, spend time with the sheep, pigs, donkeys, and horses grazing on the premises, charter a boat, or rent a bike, but make sure you're back in time for dinner. 100% plant-based dishes with worldly inspirations means you can expect a different taste of international cuisines every day of the week.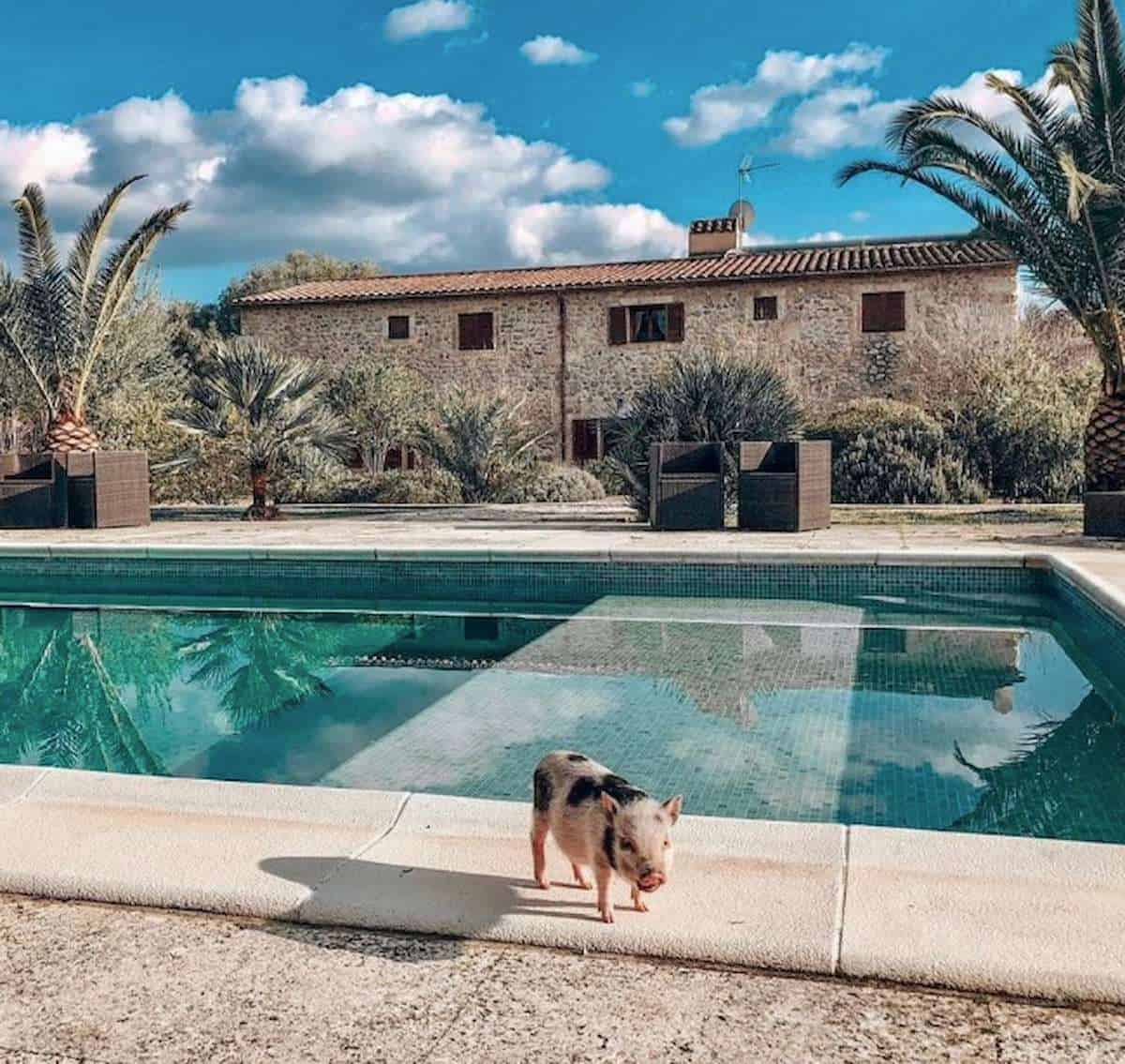 Tucked away inside this mainstream hotel, you can book your very own vegan enclave hidden in plain sight. The room is fully stocked with plant-based amenities, from the linens to the mini bar, with a room service menu that would put many full-service restaurants to shame. Book early because competition for this singular space is fierce year round.
While you're there, don't miss these fantastic vegan restaurants in London where you can enjoy everything from breakfast and brunch to a classic high tea experience.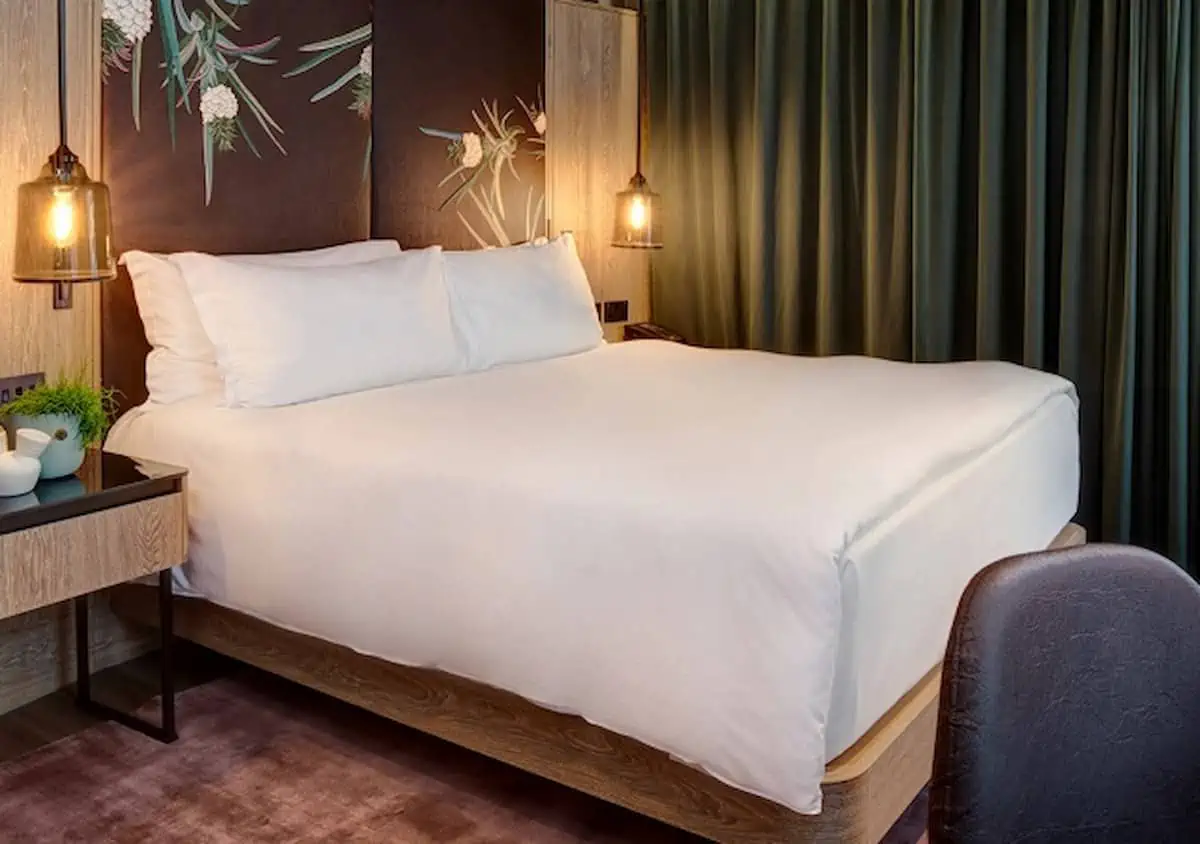 Live the Parisian lifestyle at this relaxed hotel that's conveniently located within an easy walk of the metro, historic churches, and the galleries at the Louvre Museum. You may not want to leave once you're seated at the chic vegetarian restaurant and a bar.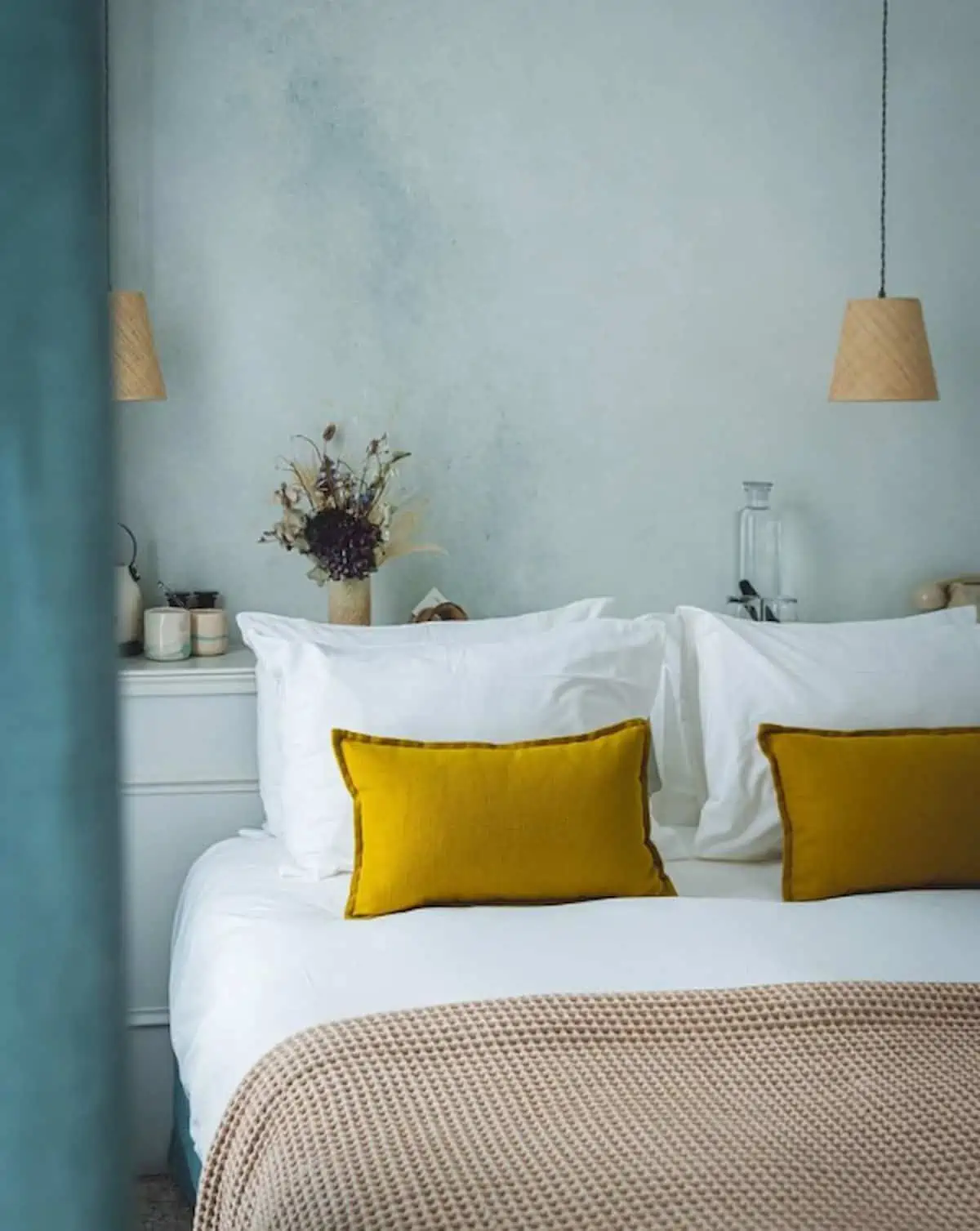 How To Find The Best Vegetarian Hotels Near Me
If you're planning a trip and don't know where to book at your home away from home, here are some handy resources to scout out the best vegan hotels and vegan resorts.
Peruse our collection of vegan-friendly city guides to find location inspiration, and for an extra-special adventure, check to see if there is a local animal sanctuary or vegan cruise near you!
Perhaps your excursion will even align with a local VegFest or other vegan event to attend, which is always a fantastic way to see the best vegan treats a city has to offer.
Steer Clear of Pig Beach, Please!
Many vegan travelers are excited by the idea of swimming with pigs in the Caribbean, and with good reason! The pigs appear to be living in paradise—a rare glimpse of freedom and peace for a species that is otherwise dealt the worst hand in life.
Sadly, Pig Beach (or "Pig Island" as it's often called) is not as innocent as it may seem. We encourage you to think twice before planning a visit.
Vegan Travel Podcast Episodes
Several episodes of The Plant-Powered People Podcast touch on plant-based travel topics. In Episode 52, world traveller Lucas Spiegel shares his tips regarding how to stay vegan while traveling the world.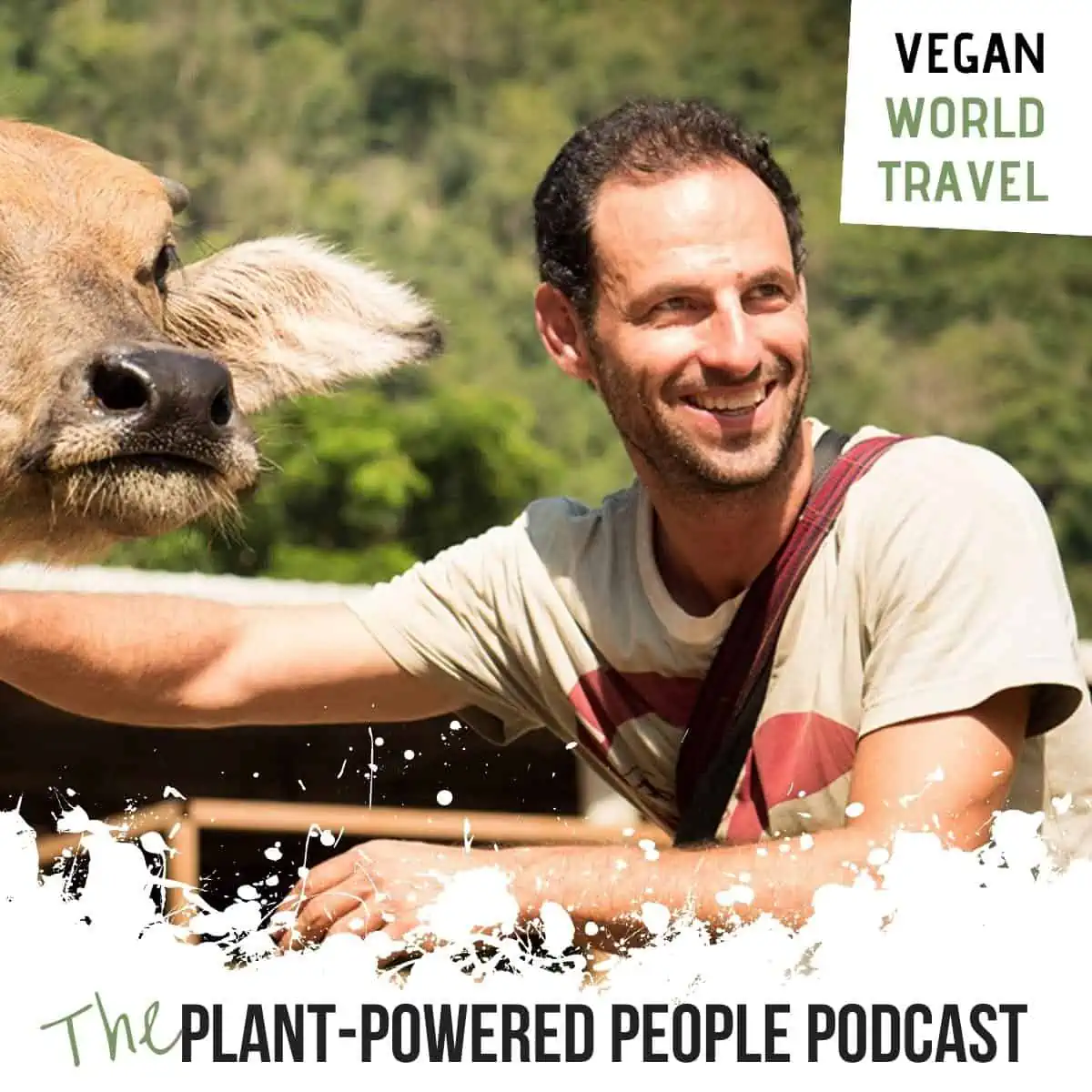 For those with an even more adventurous spirit, Episode 18 will give you a taste of van life done vegan, as Ana Alarcón and Matt Davey share their experience living (and cooking vegan meals) out of a van for 9 months.