There's nothing quite like a basket of fresh, homemade vegan bread. Though there are plenty of options for buying vegan bread at the grocery store, it's hard to beat a warm and fluffy loaf straight out of the oven.
Whether you're looking for a sturdy sandwich bread or something on the sweeter side, we have plenty of amazing options for you in this handy guide.
If you love making bread from scratch, this list will keep you going with fresh bakes all year long. But before we dive into the recipes, let's cover some of the most popular vegan-friendly bread brands you can find in stores.
Table of Contents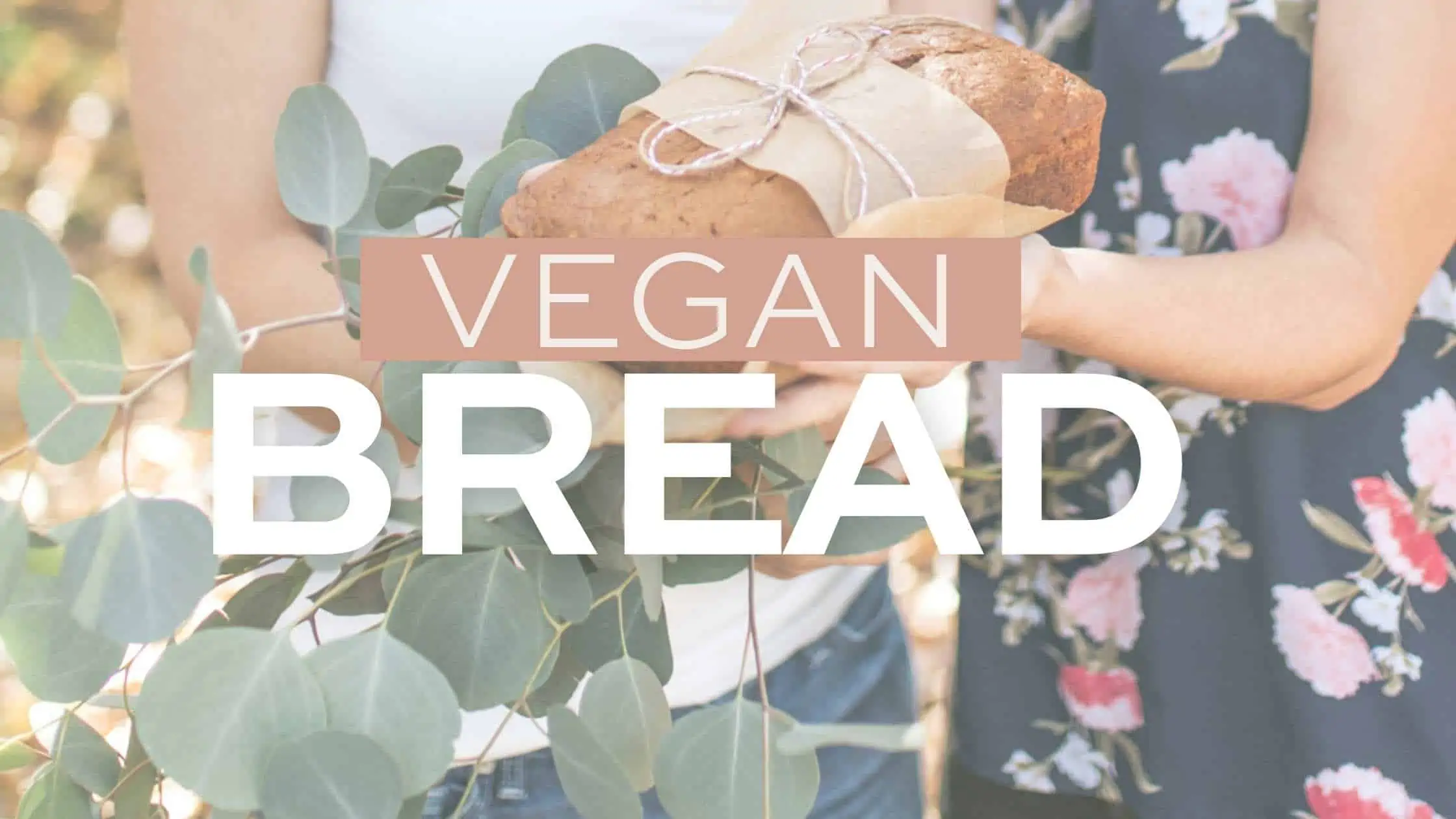 Is Bread Vegan?
Most bread is naturally vegan-friendly, but every brand and recipe takes its own spin, so it's still important to check the ingredients. Classic sourdough, bagels, pita bread, pizza dough, and beyond is made without any animal ingredients.
Of course, there are some breads that are usually made with eggs or milk (think: banana bread, egg bagels, and brioche). Luckily, both store-bought options and recipes have sprouted up, making essentially any bread you have your heart set on available to you without animal products.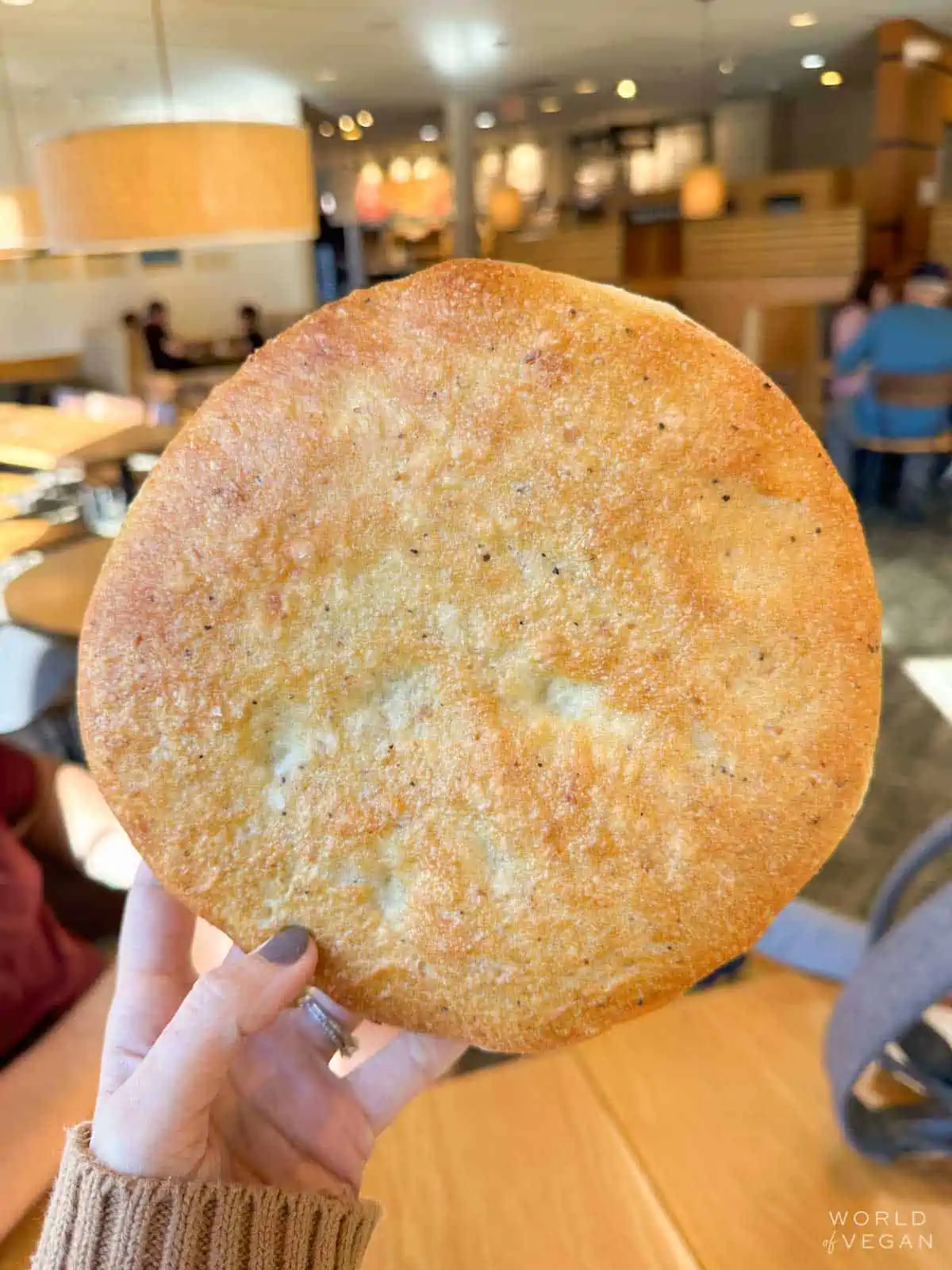 Popular Vegan-Friendly Bread Brands
The following brands are just a few of the vegan-friendly brands out there with many vegan offerings. These brands are not necessarily fully vegan though, so please check the label before you buy!
Alvarado Street Bakery offers a delicious choice for those seeking vegan bread. Made with high-quality organic ingredients, this bread boasts a soft, moist texture and a deliciously wholesome flavor that pairs perfectly with your favorite spreads and toppings.
Dave's Killer Bread is a renowned brand known for its exceptional quality and commitment to crafting wholesome, organic bread. With a wide range of delicious and hearty options, Dave's Killer Bread caters to diverse tastes and dietary preferences. Their breads are not only packed with natural, nutritious ingredients but also carry a mission of second chances, as the company employs individuals with criminal backgrounds, making each loaf a symbol of redemption and social impact.
Food for Life's Ezekiel Sprouted Bread (often found in the freezer section of grocery stores) is a nutritious and unique bread offering that stands out for its health-conscious consumers. Made from a blend of sprouted grains, legumes, and seeds, this bread is a rich source of essential nutrients and fiber. Its distinctive taste and exceptional nutritional profile make it a popular choice for those seeking a wholesome and satisfying bread option.
One Degree Organic Bread is a brand committed to transparency and quality in its bread-making process. They pride themselves on using only organic, non-GMO ingredients, and they even provide QR codes on their packaging, allowing consumers to trace each ingredient back to the source. With a range of flavorful and nutritious bread options, One Degree Organic Bread offers a delicious way to enjoy wholesome, ethically sourced products while supporting transparency in the food industry.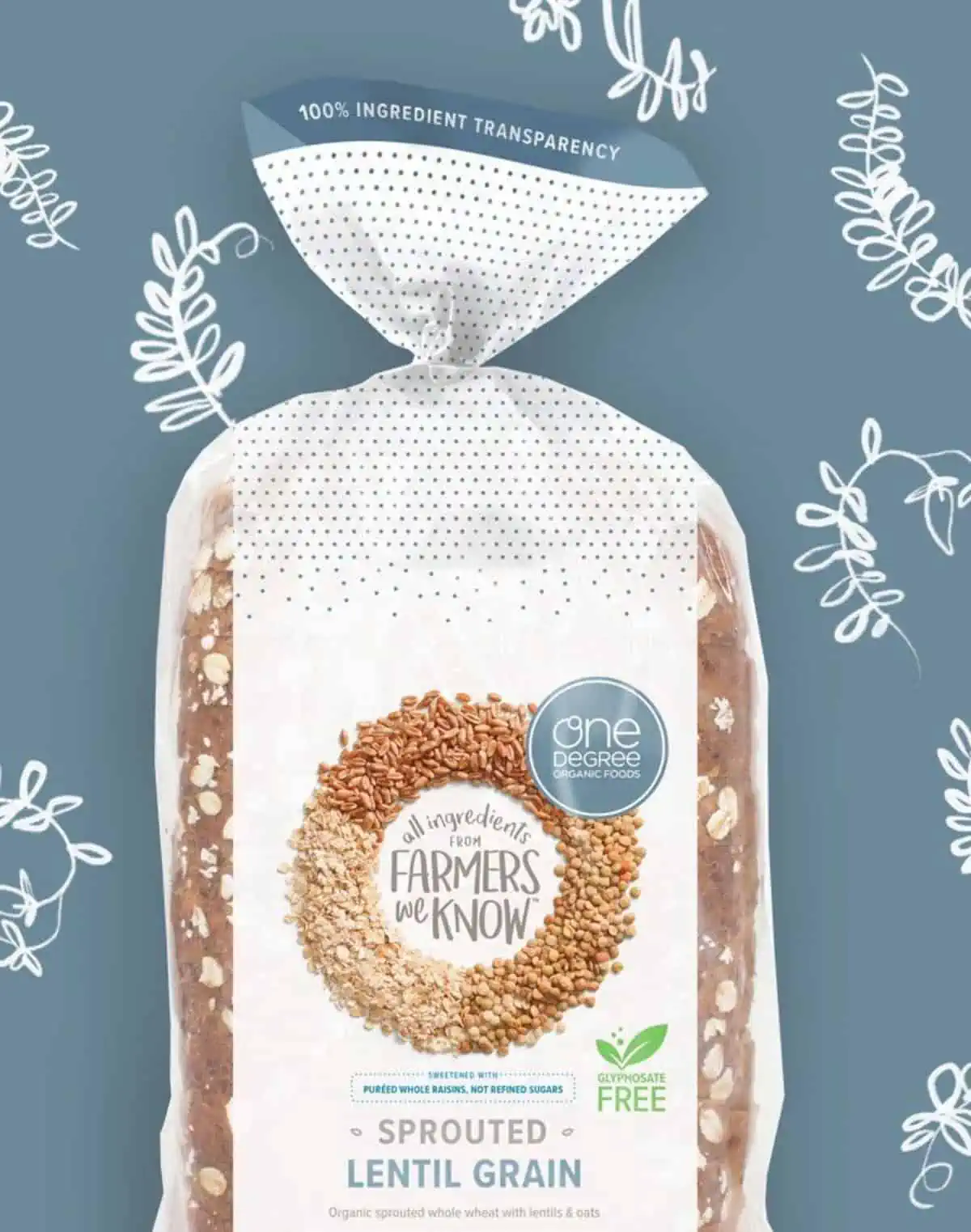 Rudi's Organic Bakery Bread is a trusted choice for those seeking organic and non-GMO bread options. With a dedication to using high-quality, wholesome ingredients, Rudi's produces a variety of breads that cater to different tastes and dietary needs, including gluten-free options. Their commitment to sustainability and organic farming practices ensures that each slice of Rudi's bread not only tastes delicious but also aligns with eco-conscious values.
Best Vegan Bread Recipes
Your search for the best vegan bread is over! We've rounded up a wide variety of the best recipes to simplify your search.
Fluffy, comforting, and absolutely delicious, this vegan focaccia recipe is so good that you will dream of it every day for the rest of your life. Made with high-quality Italian olive oil, rosemary, salt, and olives, this vegan focaccia makes an excellent side to a vegan pasta dish or sliced as a sandwich bread.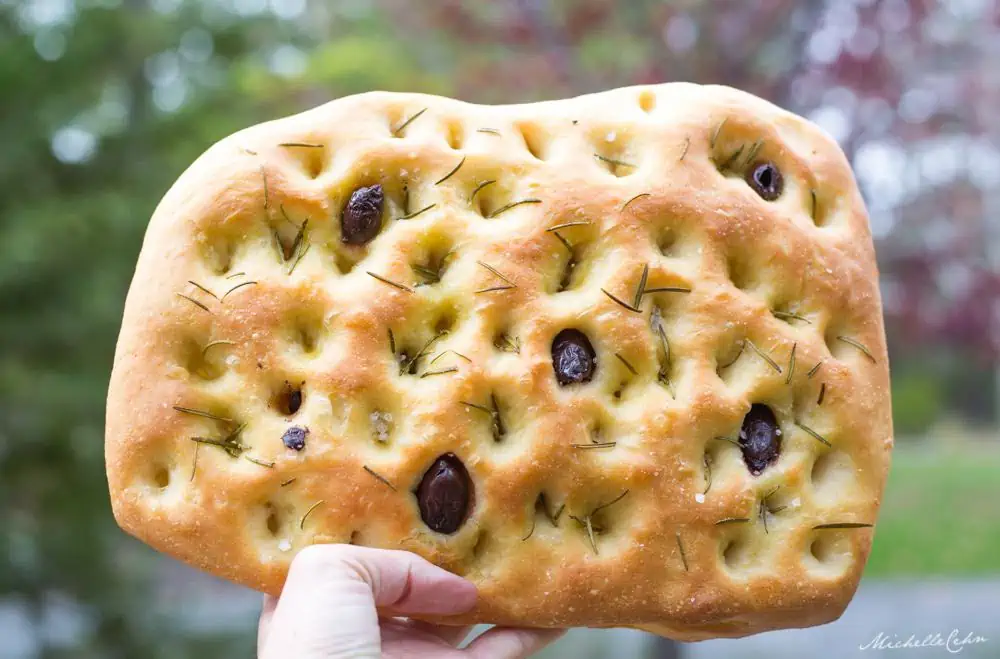 If you're looking for a hearty sandwich bread, look no further! This seeded spelt bread has everything you need to get through a mid-day hump and contains plenty of protein thanks to its seeds and high-gluten wheat flour.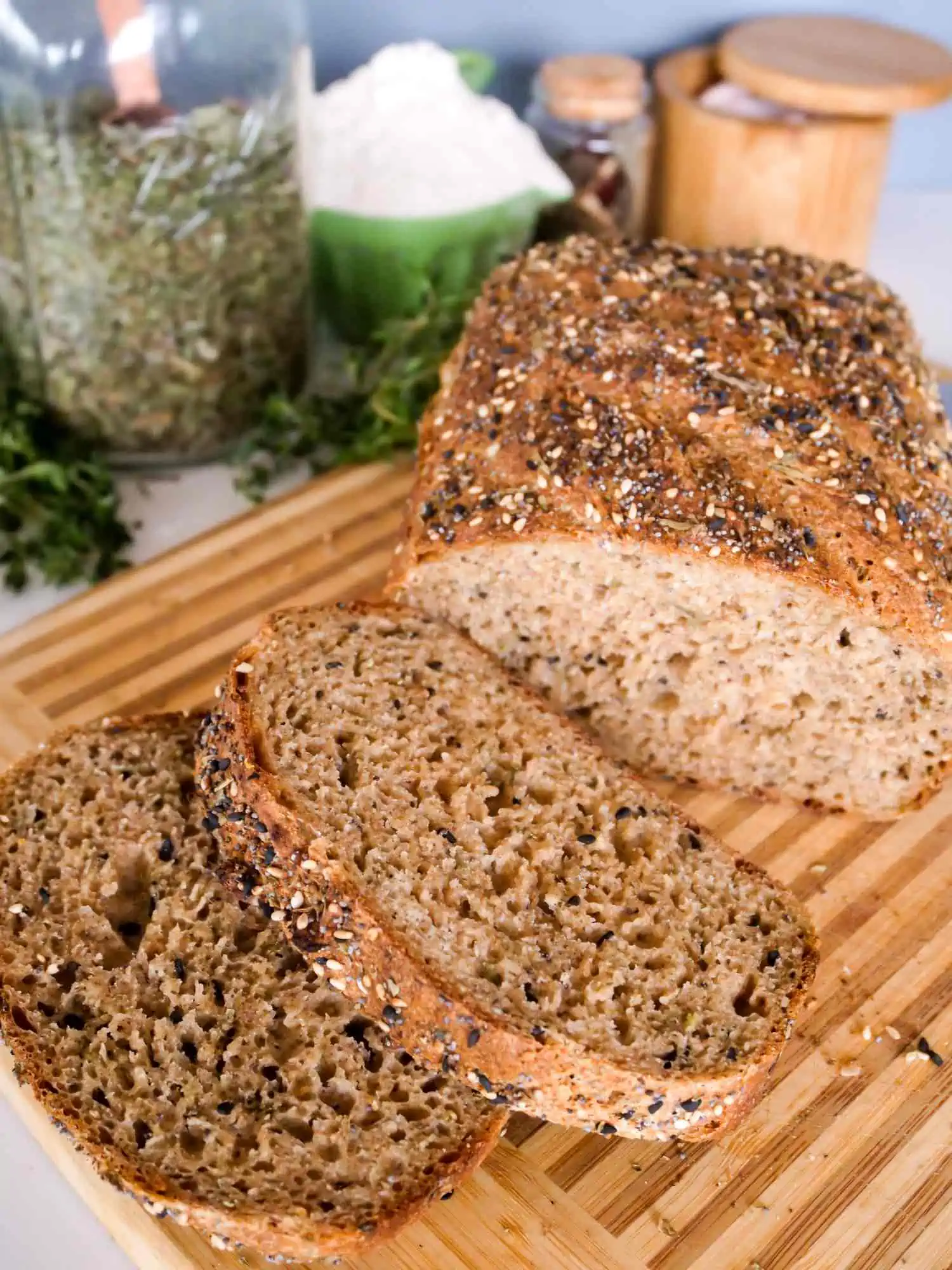 This traditional Jewish pillowy bread loaf is easy to make at home and fun to twist into an elegant braid. Serve it up for Shabbat, Hanukkah, other holidays, or just for fun.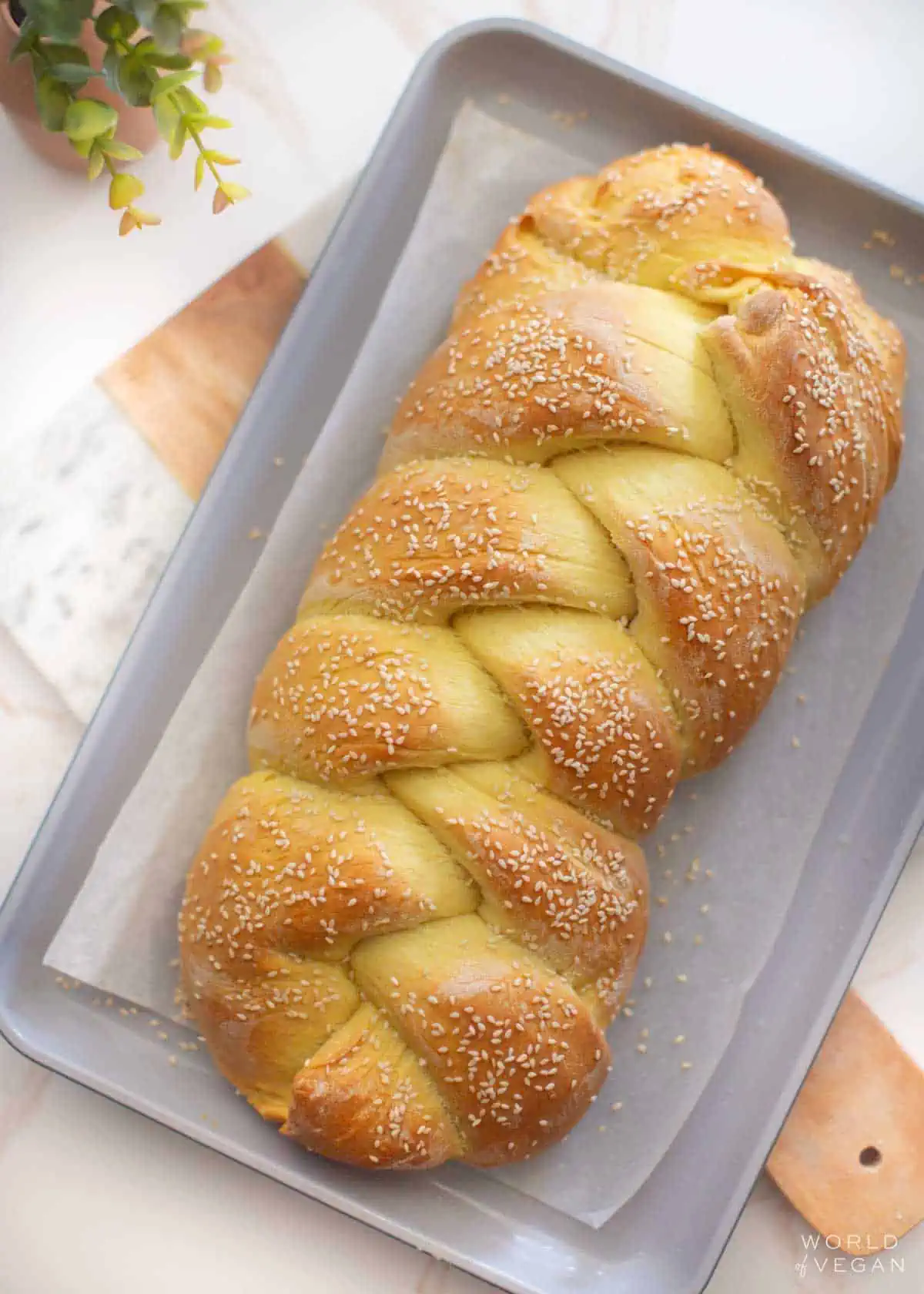 This vegan pita bread is easy, tasty, and a total winner! Dip it in hummus, stuff with falafel, toast into chips, or just enjoy it on its own—there are no wrong answers!
Roti, a traditional unleavened flatbread, hails from South Asia and boasts a simple yet satisfying charm. Its soft, flaky texture makes it an ideal accompaniment to curries and a delightful vehicle for savoring the flavors of Indian, Pakistani, and Caribbean cuisines.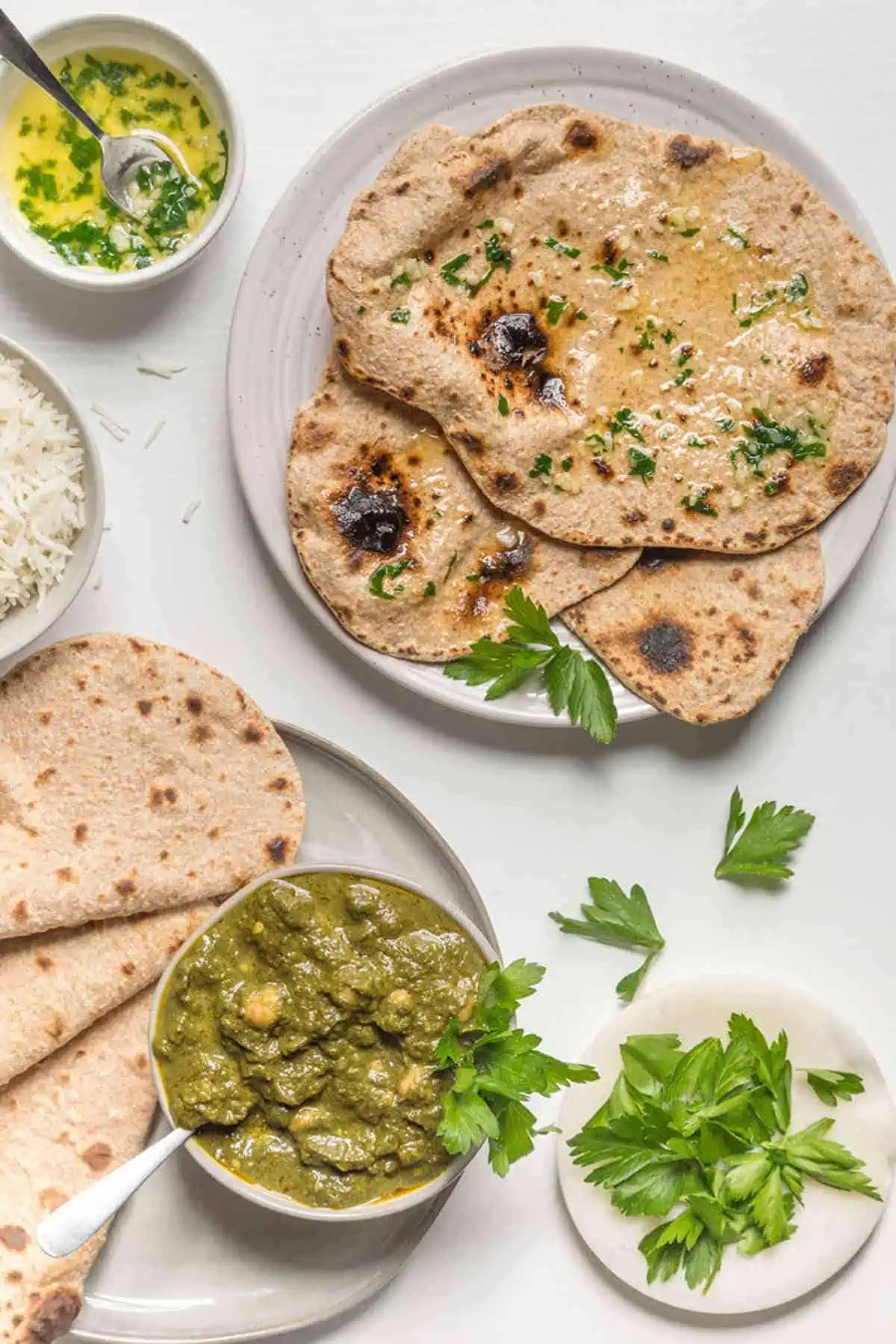 Most bagels are naturally vegan, but making your own from scratch is so much fun! This recipe comes from Oakland-based vegan chef Philip Gelb who has been teaching bagel-making classes for years. Now you can make them from your own home!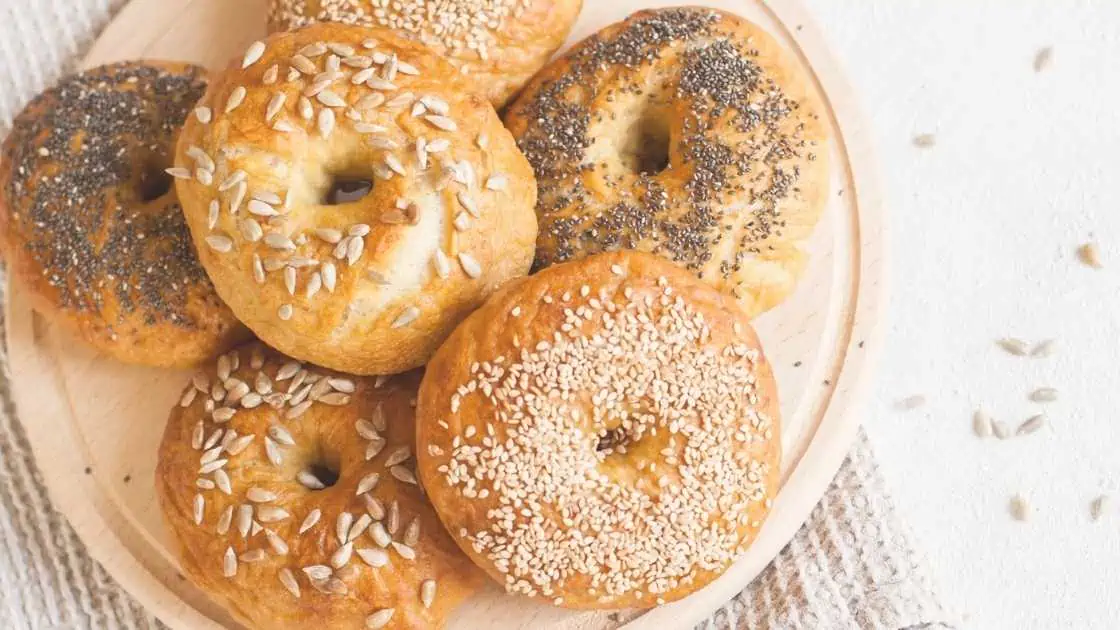 Crumpets, a beloved British delicacy, are a delightfully fluffy and slightly crispy treat, perfect for breakfast or tea time. These round, hole-riddled goodies are traditionally served warm with butter, jam, or honey, creating a comforting, buttery-sweet indulgence that's hard to resist.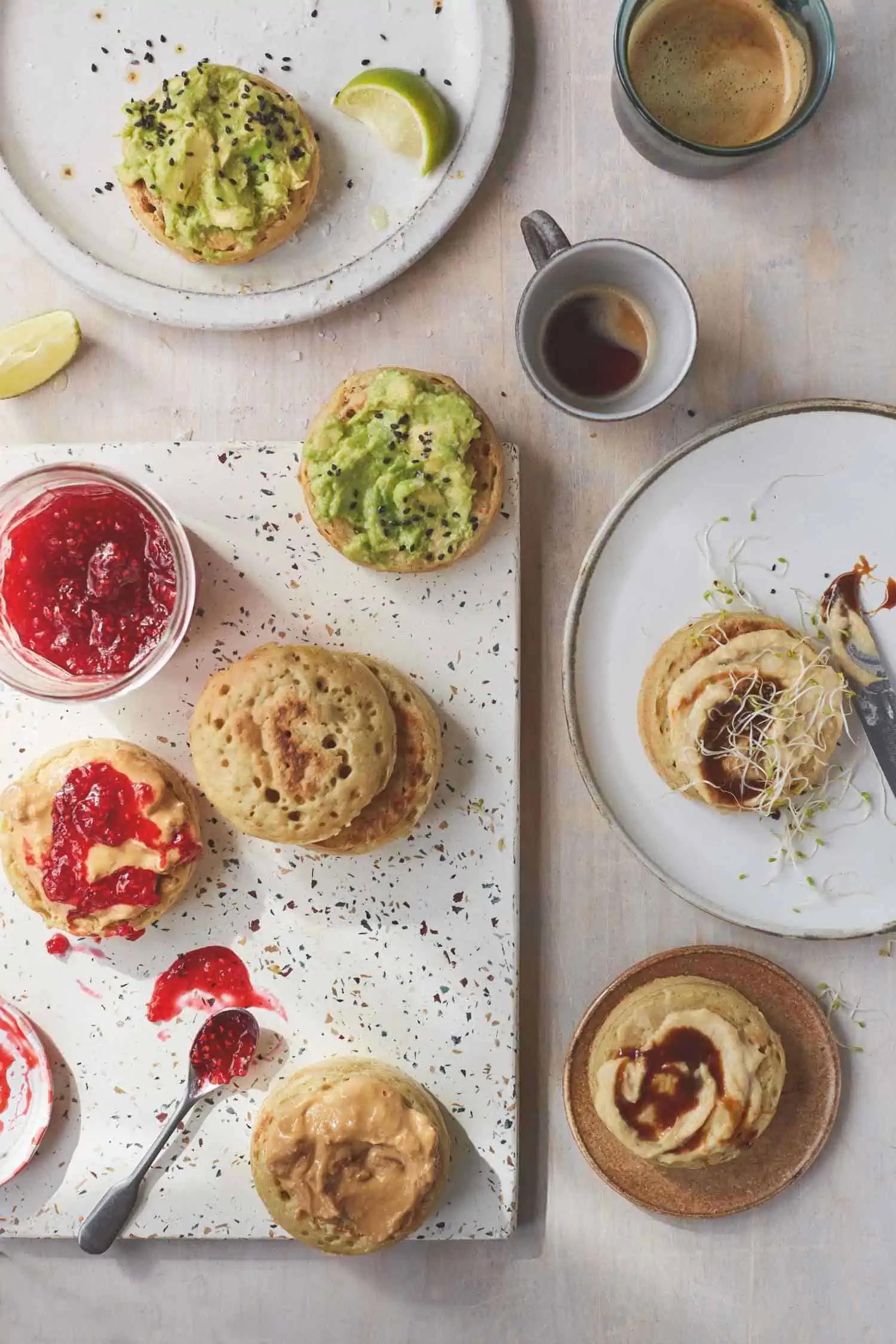 This traditional Filipino recipe usually contains eggs and dairy but thankfully this vegan version is here to save the day! This vegan pandesal features almond milk and flaxseed meal in place of eggs and makes a satisfying snack any time of day.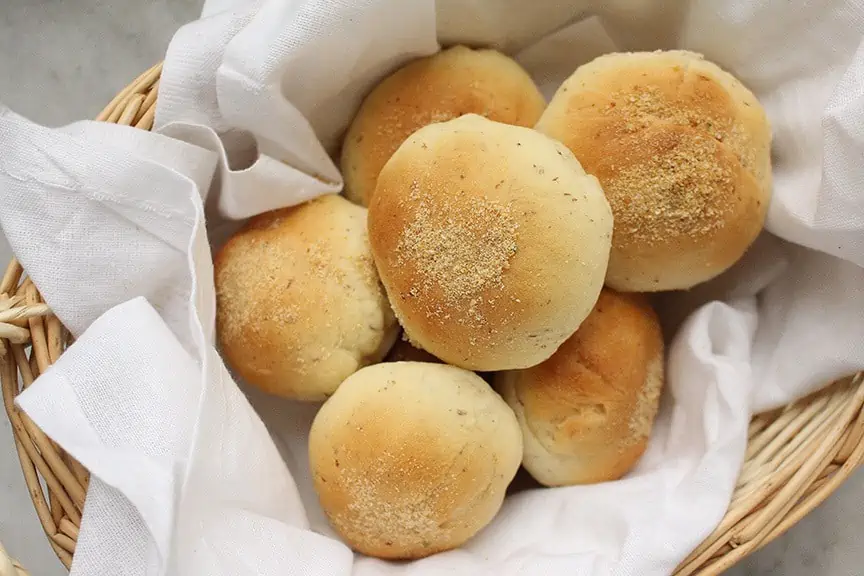 Craving a vegan bread that doesn't take too much effort? This rosemary beer bread is the vegan bread recipe for you! Made with beer instead of yeast, this tasty bread only takes about 10 minutes of prep before rising in the oven for an hour.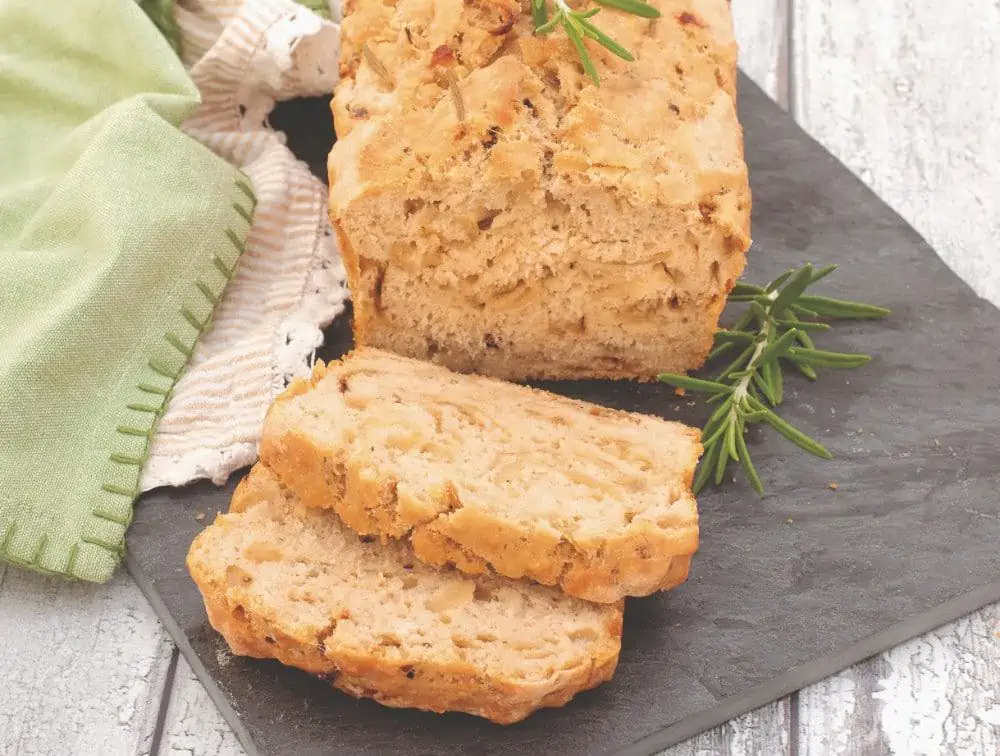 Featuring a fluffy brioche-style dough and flavorful basil pesto, this pull-apart bread is both heavenly and visually stunning. Surprisingly simple to make, it shares a technique with cinnamon rolls yet showcases an elegant braided swirl when pressed into a loaf pan!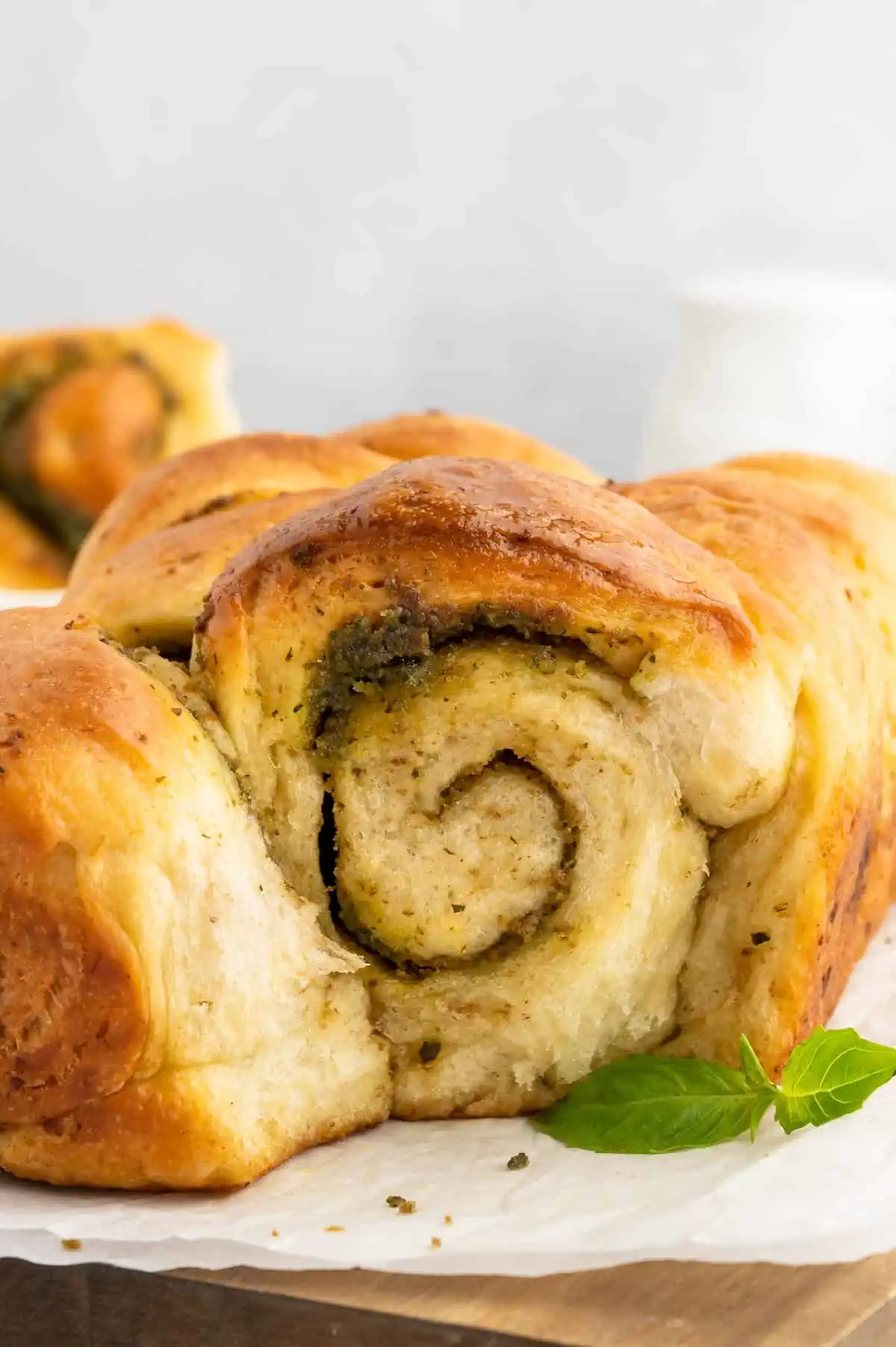 Sweet, chunky, and oh-so-satisfying, this vegan zucchini bread recipe is a must-try! Made with grated zucchini, cocoa powder, chocolate chips, and flax meal, this sweet treat contains a hefty dose of vitamins and antioxidants in each bite.
This vegan cornbread recipe can be made into muffins or a classic cornbread loaf! It's delicious served up with a hot bowl of chili on a cold day. These can also be frozen and reheated any time, so they are fantastic for meal prep and packed lunches!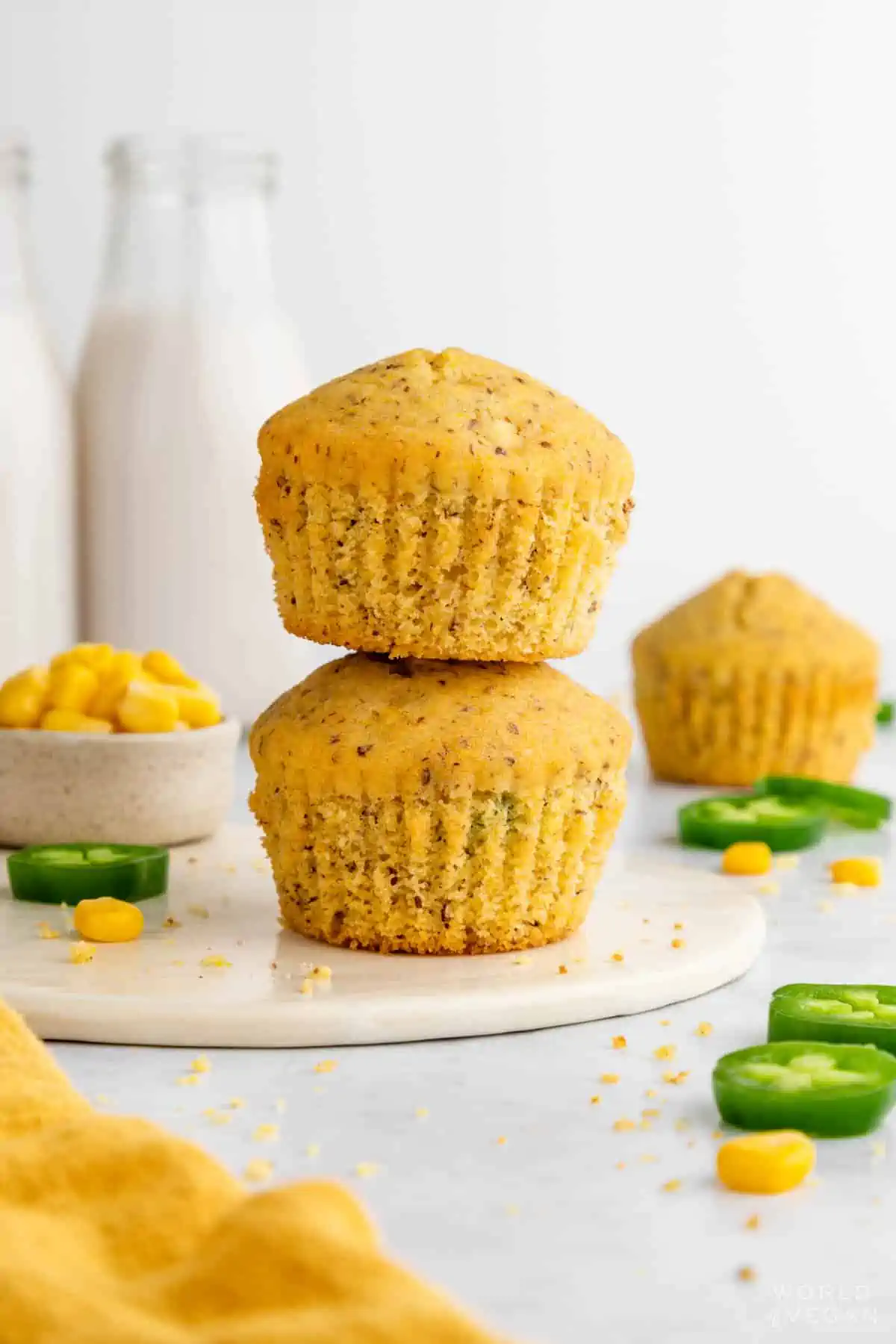 Homemade soft pretzels are a warm, doughy delight that transforms your kitchen into a bakery. These golden brown creations boast a soft interior and a slightly chewy exterior, making them the perfect canvas for your choice of toppings, whether it's a sprinkle of coarse salt or a drizzle of mustard.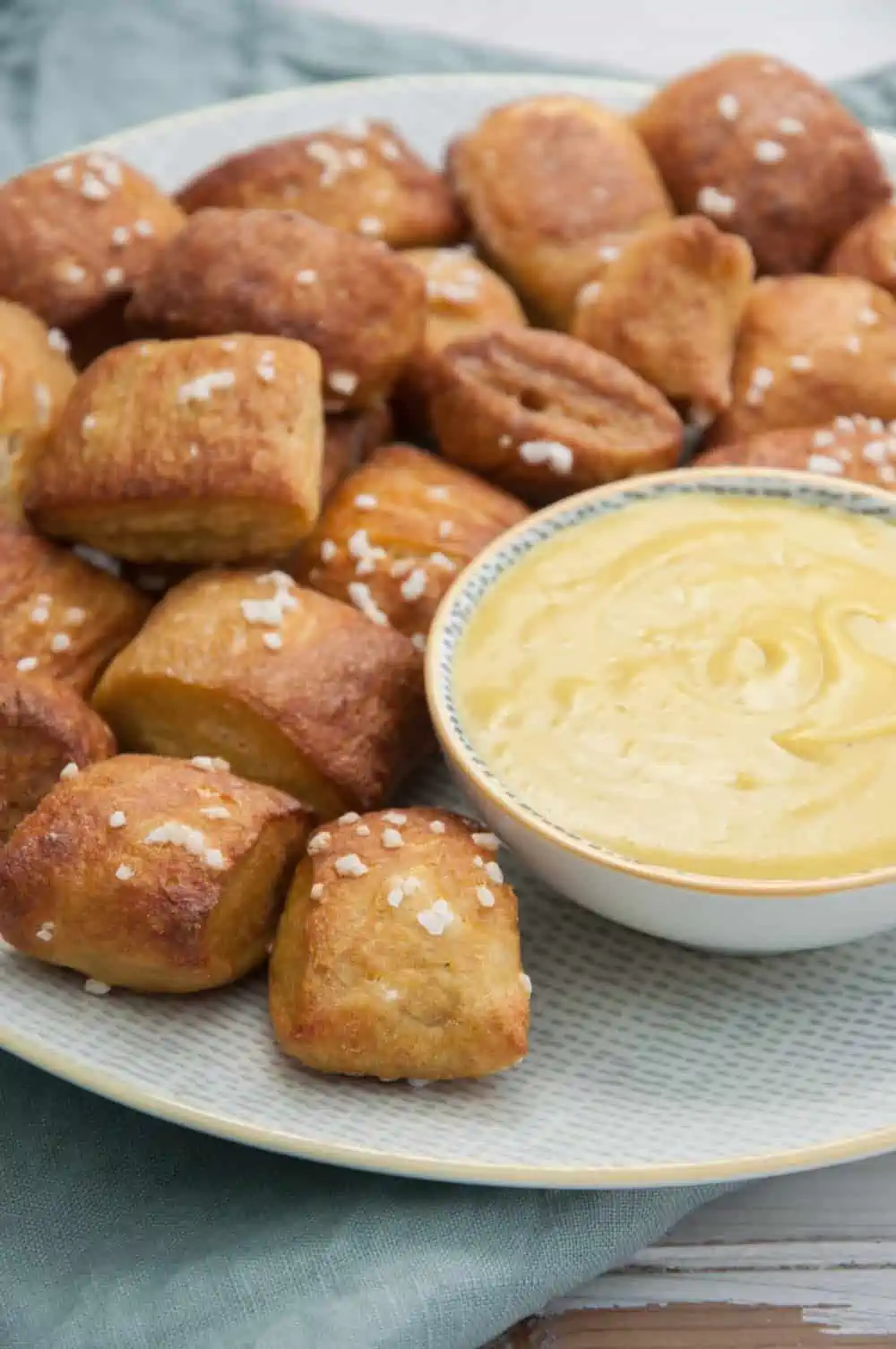 Indulge in the buttery, flaky perfection of vegan croissants – a delightful twist on a classic pastry favorite. Crafted without dairy or animal products, these plant-based croissants maintain all the luscious layers and rich flavors that make this French treat irresistible. Bite into their golden, crispy exterior, and savor the melt-in-your-mouth goodness inside, guilt-free.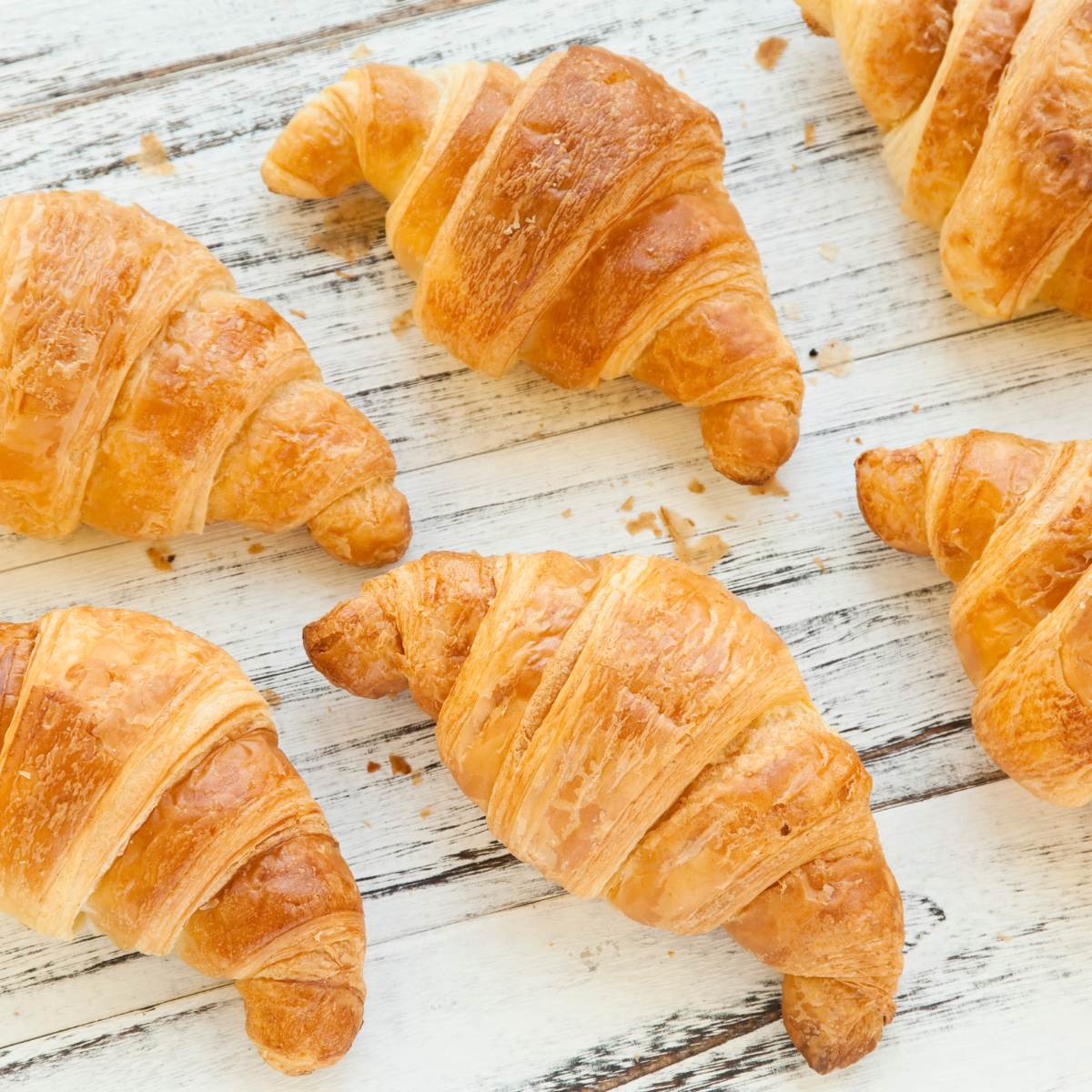 Corn tortillas, a staple of Mexican cuisine, are a versatile and wholesome choice for any meal. Made from simple ingredients like masa harina and water, these gluten-free rounds are perfect for wrapping up your favorite fillings or serving as a base for tacos, enchiladas, or quesadillas, adding an authentic and delicious touch to your dishes.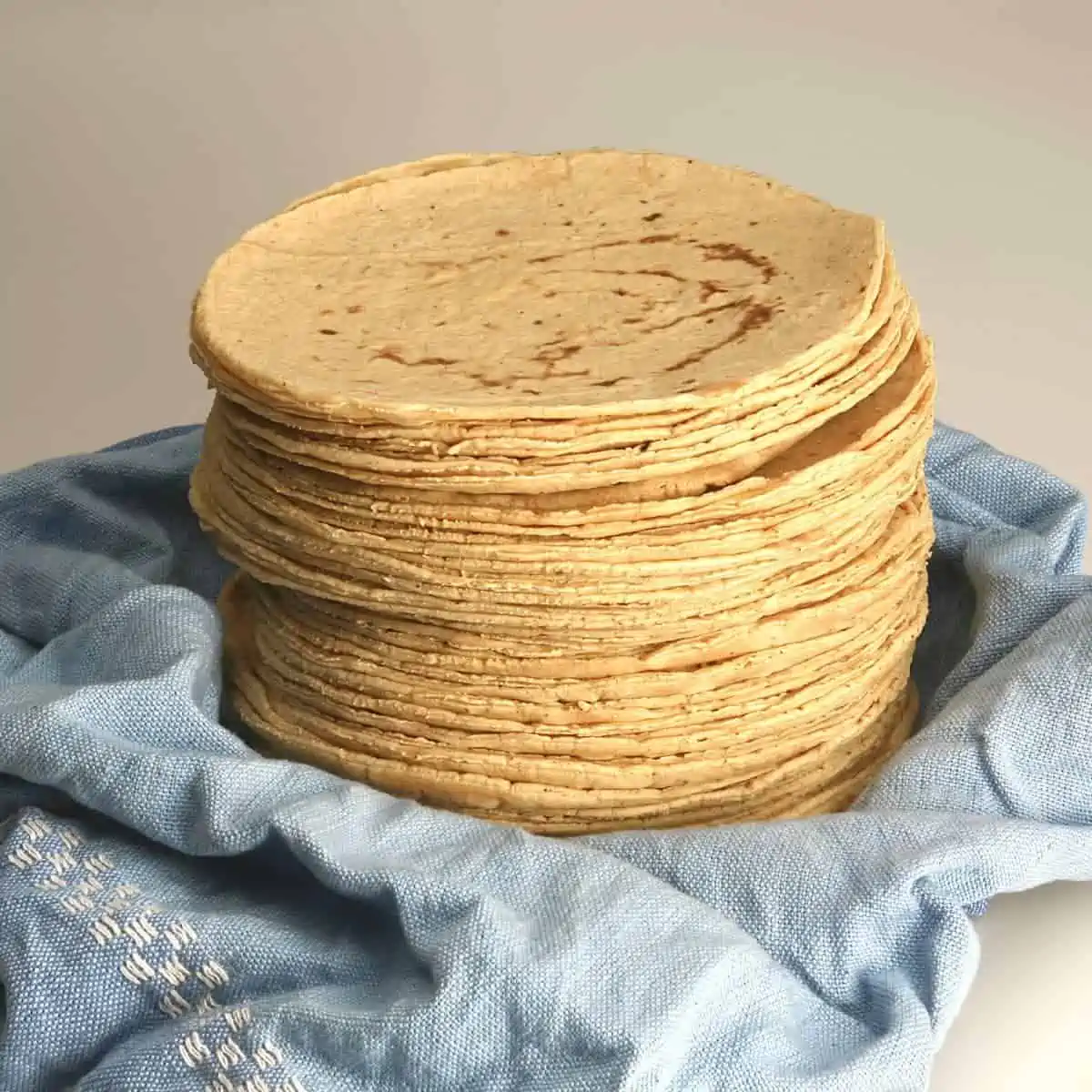 These simple wholesome crackers have a delightful crunch and nutty goodness. They're brimming with healthful ingredients like almonds and flaxseeds, offering a satisfying and nutritious option for gluten-free snacking.
Elevate your mornings with the sweet, cinnamon-infused delight of vegan cinnamon rolls. These fluffy, plant-based pastries are swirled with warm, aromatic spices and generously glazed with a decadent dairy-free icing.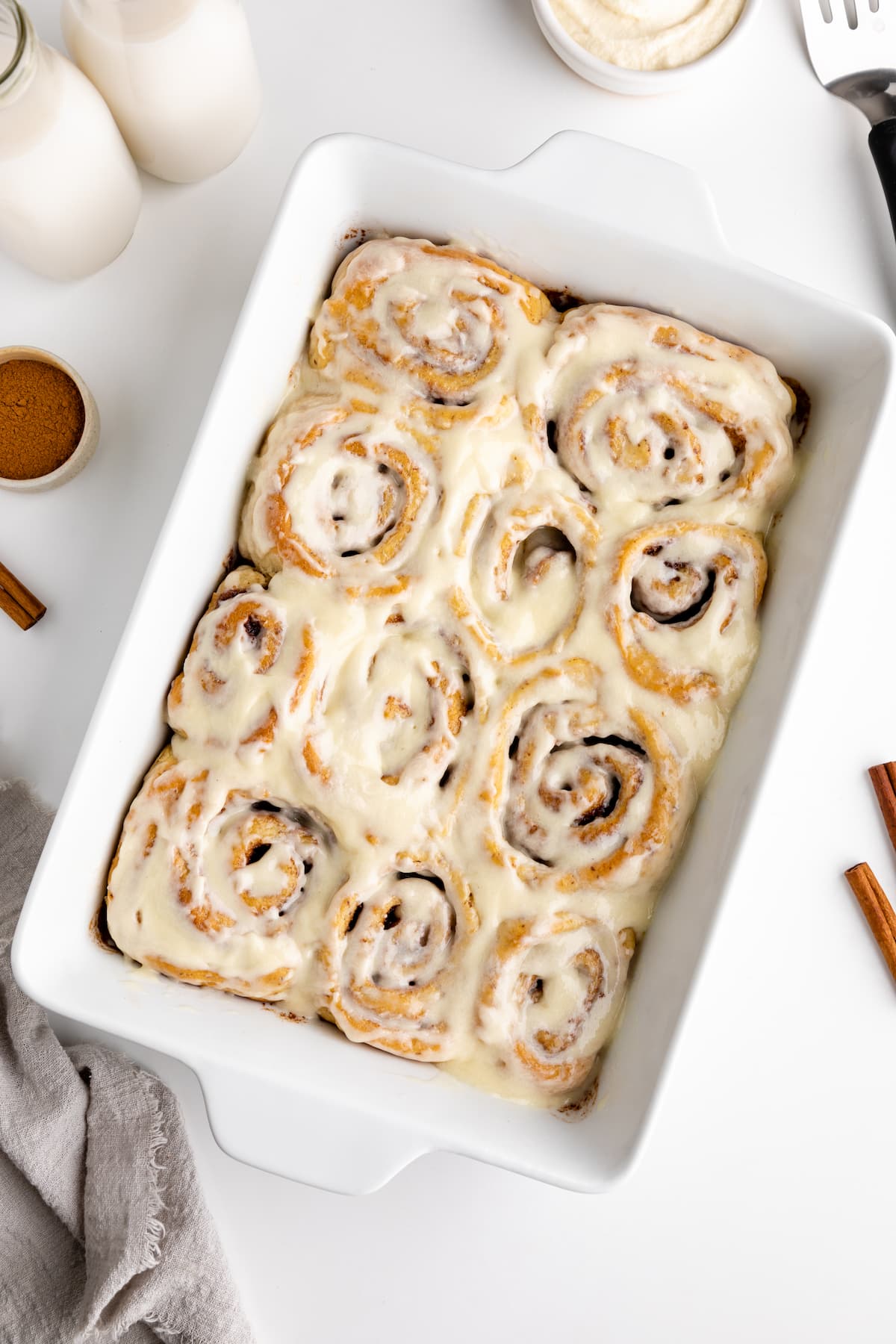 No bread maker? No problem! This fluffy vegan egg bread from Sweet Simple Vegan is not only incredibly easy but is packed with flavor! Make a vegan BLT with it or toast it up alongside some tofu scramble.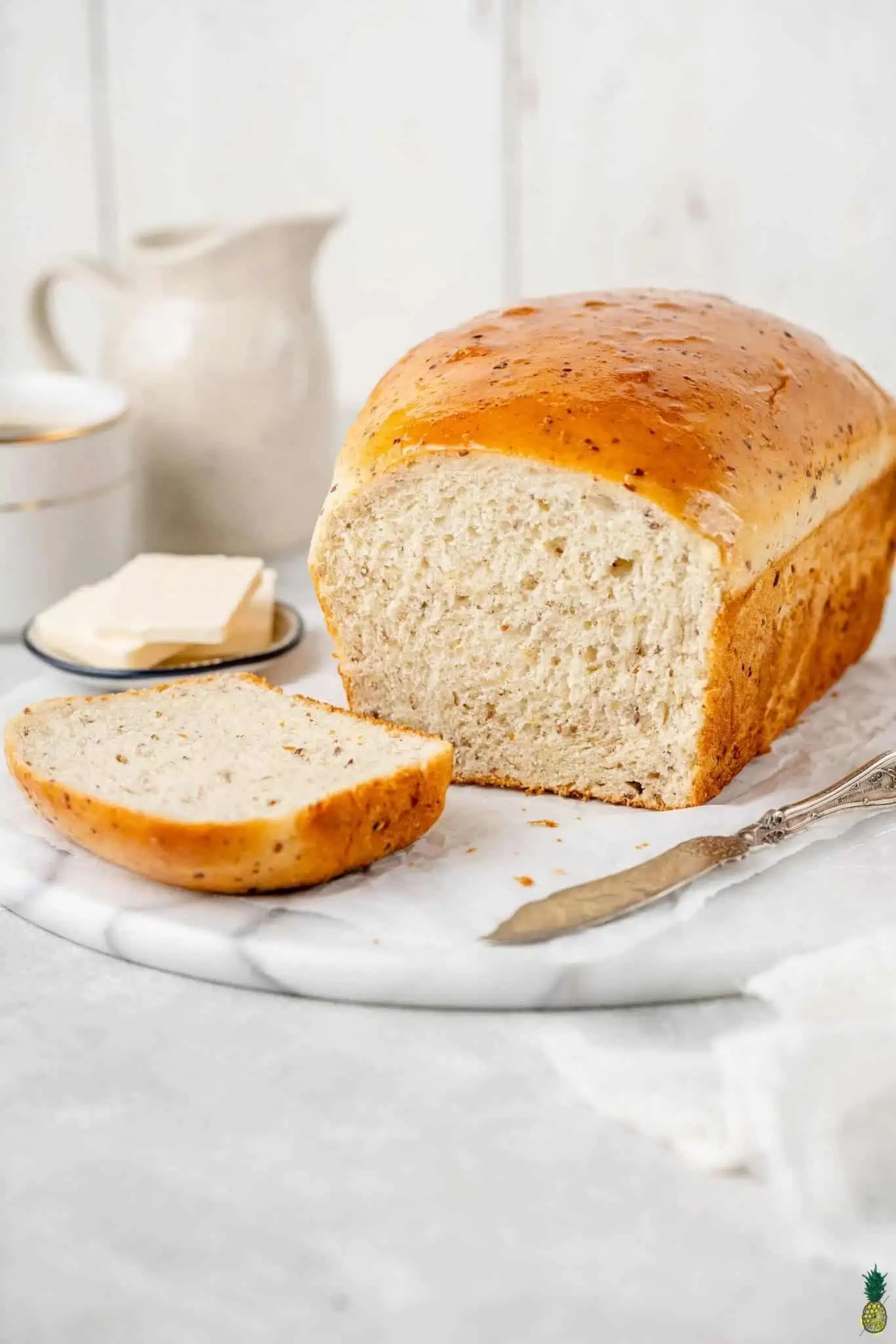 Usually made with buttermilk, this vegan Irish soda bread from Shane & Simple uses a mix of oat milk and vinegar instead for a dairy-free version. Spread some of your favorite vegan butter on it and enjoy!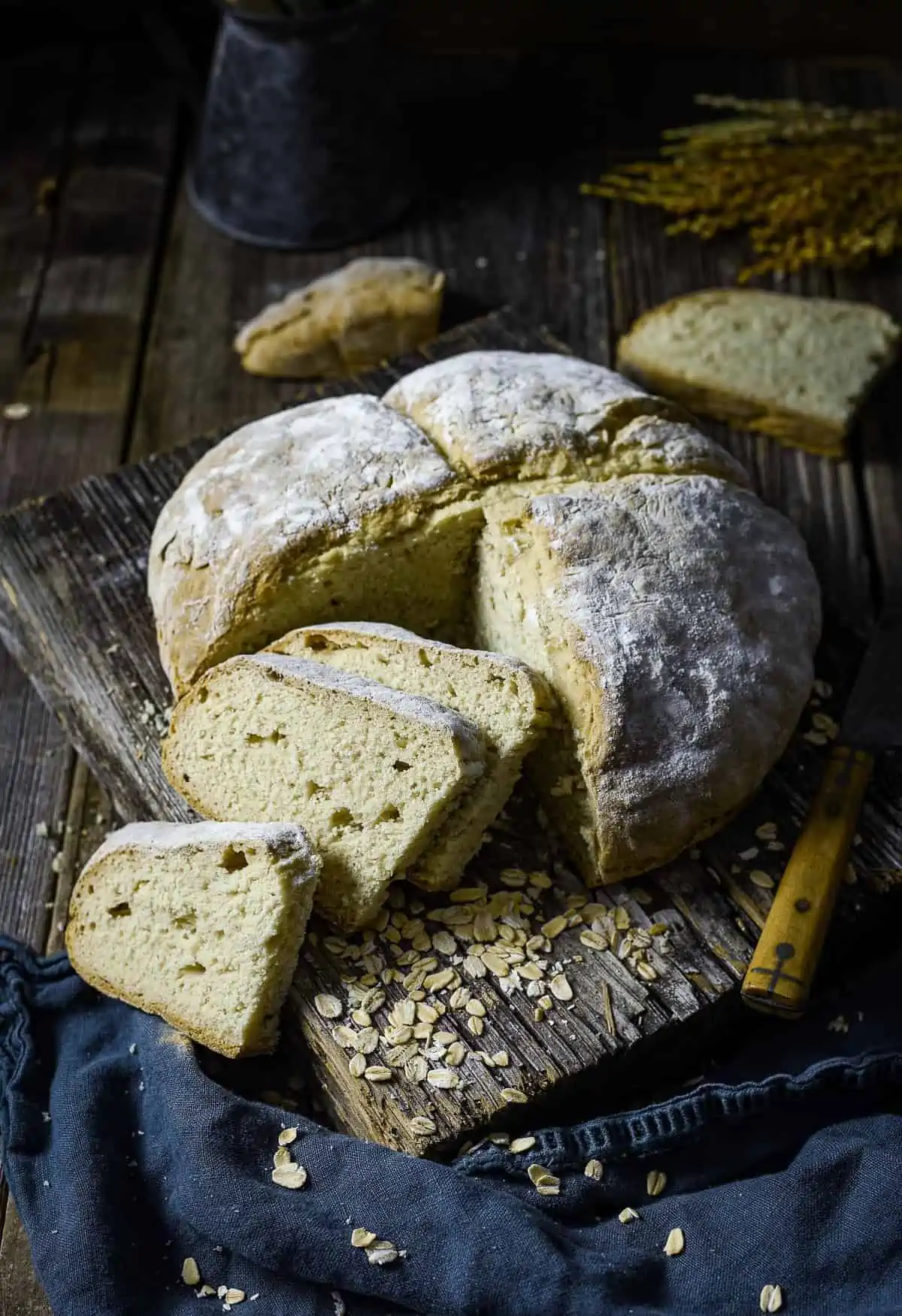 Full of fresh oregano and the perfect bread recipe for a fun appetizer, these oregano bread scrolls from Plant Based Folk are easy to make and sure to be a hit. Serve alongside soup, salad, pasta, or just enjoy it by itself!
Looking for a high-protein, gluten-free recipe for vegan bread? This recipe from Running on Real Food is made with pumpkin seeds, chia seeds, sunflower seeds, ground flax, and more, making it super rich in vitamins, texture, and flavor!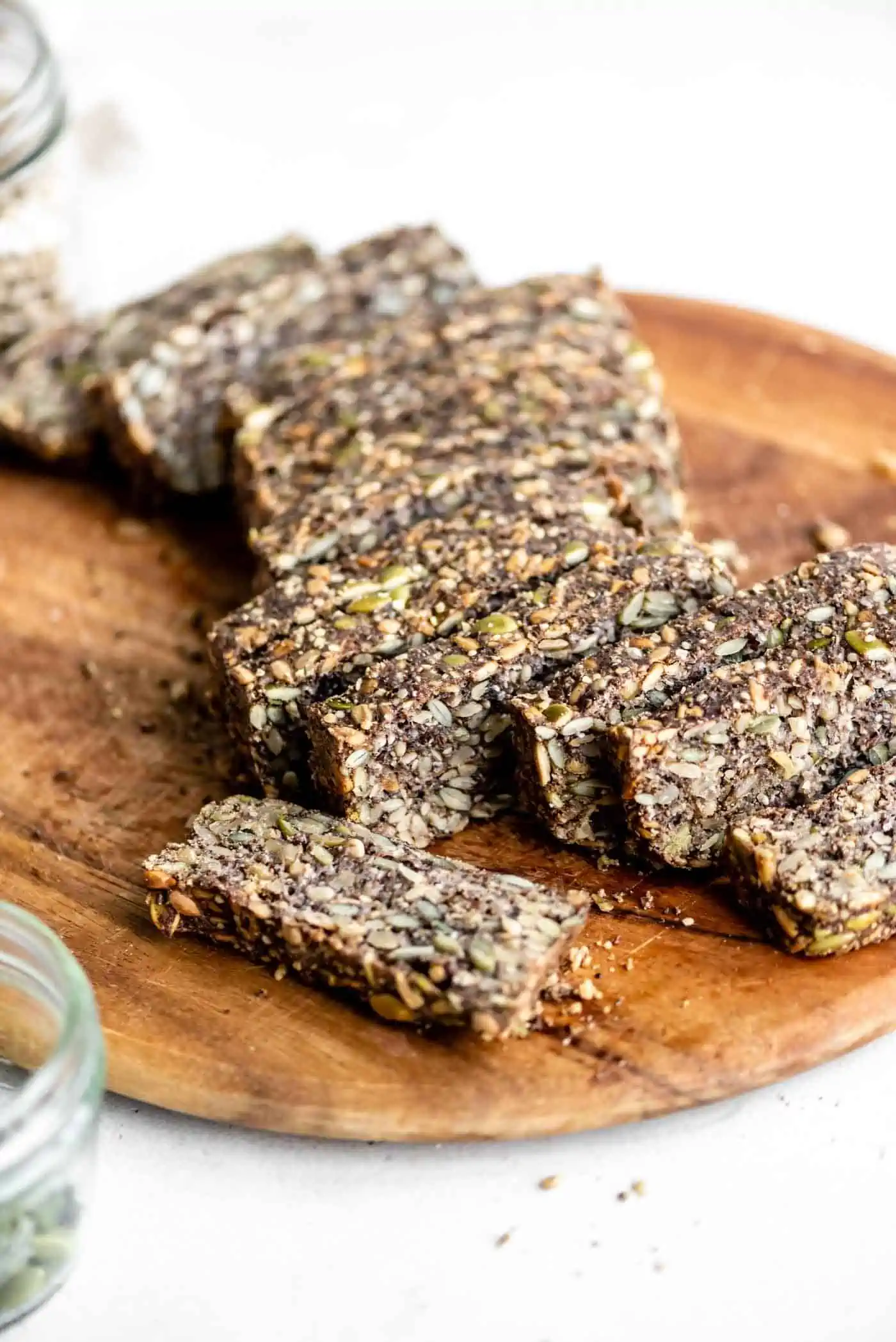 Made from high-nutrient ingredients such as wheat berries, apple cider vinegar, and whole wheat flour, this vegan bread recipe from Happy Kitchen is tasty, filling, and very easy to make. Pro tip: soak the grains overnight!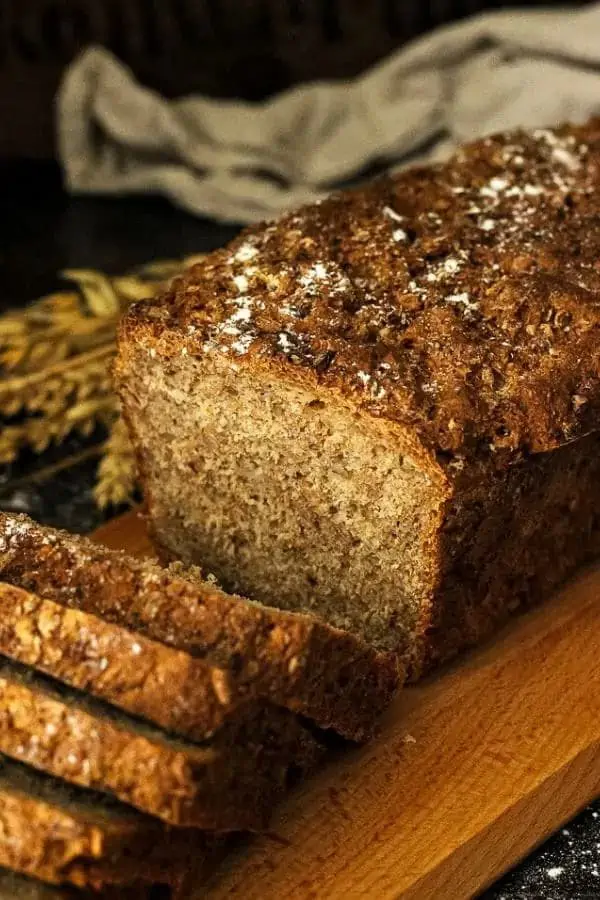 Who said that peanut butter and jelly could only be enjoyed between two slices of bread? This super tasty egg-free bread recipe from Healthy Happy Life features sliced strawberries as the "jelly," though you could use other fresh berries such as raspberries, blueberries, or blackberries.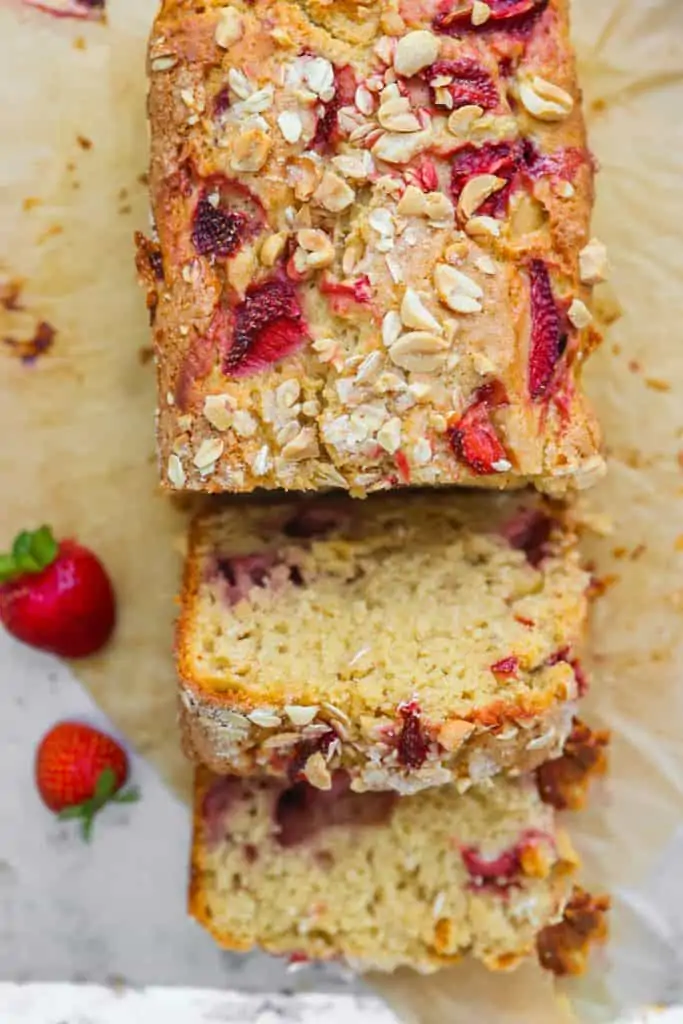 A recipe for vegan bread that uses squash? Why yes! This deliciously rich recipe from Veggie Inspired uses butternut squash puree along with a number of other delicious ingredients for a perfect fall loaf. The cinnamon squash icing brings this vegan bread to the next level. Best of all is that this all comes together in just under an hour!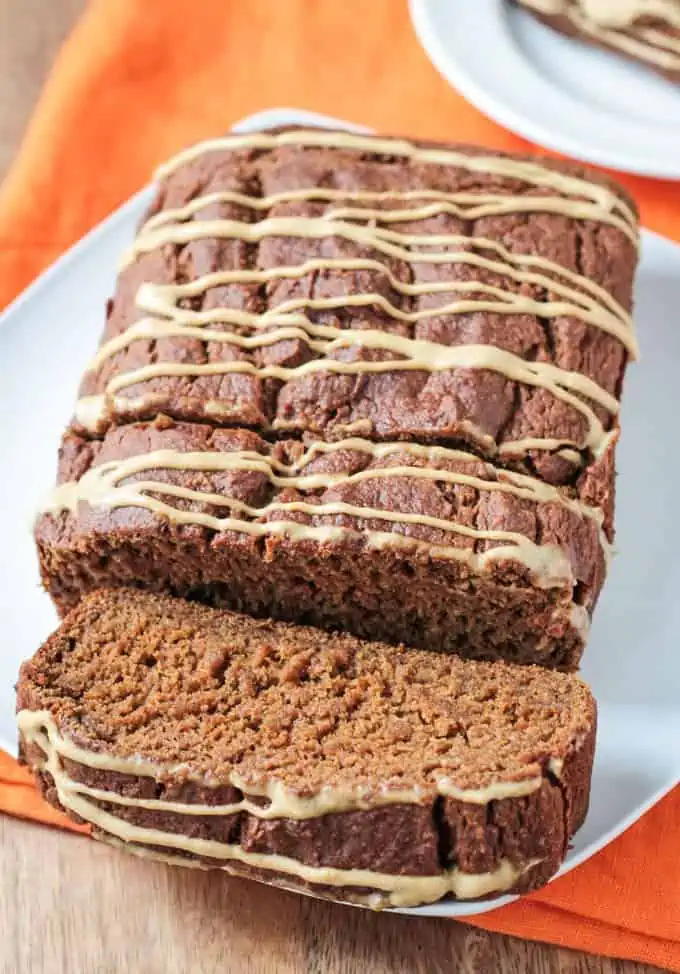 This simple and tasty Brazilian recipe for vegan cheesy bread by our friend Hannah Kaminsky from BitterSweet Blog requires zero kneading and little patience. Enjoy gooey, fluffy goodness in just about 30 minutes with the help of a blender and some standard baking ingredients!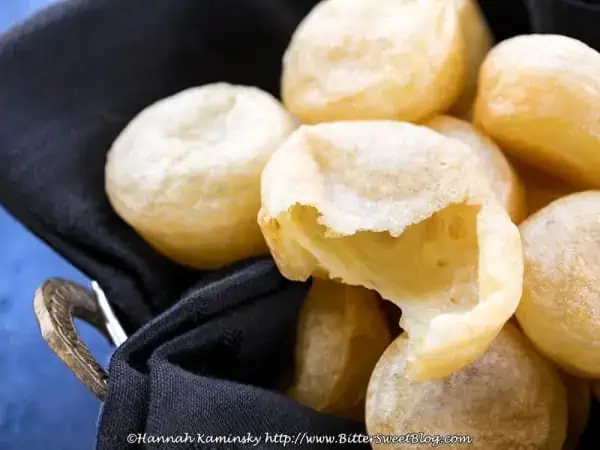 Muffins are a form of bread, right? These green toddler spinach muffins are the perfect healthy snack for your little ones! Made with wholesome vegan ingredients, they are packed with nutrients and delicious flavor. Your kids won't even notice the spinach hidden inside these muffins—they'll just love their tasty green color!
We hope you never get bored of the same old bread again with all of these incredible recipes! Let us know in the comments below if you decide to try any of these amazing vegan bread recipes!
Vegan Bread Cookbooks
Vegan bread cookbooks serve as a captivating realm of culinary exploration, inviting individuals to embark on a plant-powered voyage into the world of bread making. Within their pages lie a myriad of inventive recipes that eschew animal-derived ingredients, offering a tantalizing spectrum of bread creations.
From the rustic allure of sourdough boules to the tender embrace of sandwich loaves, these cookbooks cater to a diverse range of tastes and expertise levels. Moreover, they unfurl the art of vegan baking, unveiling secrets of ingredient substitutions and techniques that ensure triumph in the kitchen.
Whether you're a seasoned bread artisan or an eager novice ready to chart a course into the vegan bread cosmos, these cookbooks stand as an indispensable compass, fostering a profound appreciation for the craft of bread making while championing a cruelty-free, eco-conscious lifestyle.
We hope this comprehensive vegan bread guide has inspired you to embark on a delicious journey into the world of plant-based bread making. By choosing to bake with compassion and sustainability in mind, you not only enjoy the wonderful flavors and textures of vegan bread but also contribute to a kinder, eco-conscious future.
So, roll up your sleeves, preheat that oven, and let the aroma of freshly baked bread fill your kitchen as you embrace the joy of cruelty-free, planet-friendly baking.