Browsing beauty products can be an exciting adventure. But, if you're a brand new vegan, trying to figure out which vegan makeup brands to buy might feel a bit overwhelming at first. This guide takes out all of the guesswork so that you can choose your new cruelty-free favorites with confidence.
Remember, it's not necessary to throw out everything you already own and buy new products all at once. Take your time and, when the product is used up, use the opportunity to purchase a better, vegan and cruelty-free replacement. It may feel like slow progress at first, but you'll have a fully transformed ethically aligned makeup cabinet before you know it!
If you're just dipping your toes into natural, sustainable, and kind beauty, consider subscribing to one of these Vegan Beauty Subscription Boxes! These monthly sampling boxes make it easy for you to try out many brands at a fraction of the retail price.
Beauty lovers, if you're as enthusiastic as we are, let's dive right in!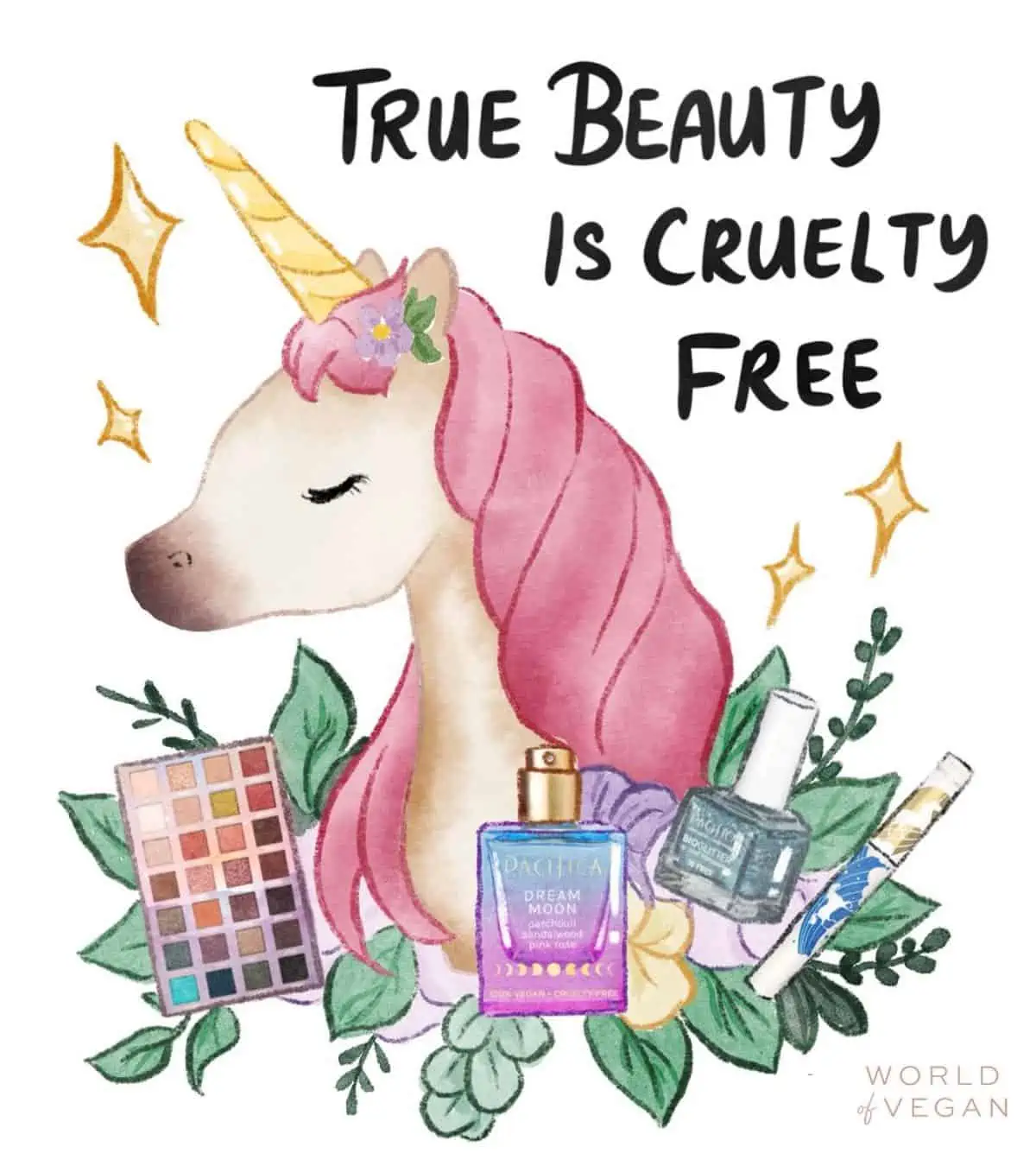 Vegan Makeup and Beauty Guides
Looking for a specific type of product? These resources can help you find your favorite consciously crafted mascara, all-natural skincare, and more.
How Can I Tell if Products Are Cruelty-Free?
One topic that might be confusing at first is whether products are cruelty-free, vegan, or both. Although these terms are similar, they're not the same. A beauty product that is cruelty-free is not necessarily vegan. Let's go deeper and simplify things:
What does vegan mean?
Vegan means that the product is made without any ingredients that come from an animal, including animal derivatives (like honey and beeswax) and coloring agents or dyes (like those made from crushed beetles). You can also explore our "What is a vegan?" guide to learn more.
What does cruelty-free mean?
Cruelty-free means that the products were produced without the use of animal testing or experimentation (also known as vivisection).
What About Parent Companies?
Parent companies are single companies that have a controlling interest in another company (or multiple) companies, including smaller spin-off companies or ones acquired from a take-over or merger.
Many vegan and cruelty-free beauty brands have parent companies that are not vegan or cruelty-free. It's up to you to decide if that's a company you want to support or not. There's both a good side and bad side to that issue.
On one hand, buying beauty products from these types of companies can really help. Your decision to buy shows that the consumer wants products without any animal-based ingredients or horribly painful and inhumane testing. On the other hand, you have to come to terms with ultimately supporting a company that makes its profits from exploiting animals.
Luckily, every year, more and more parent companies are going cruelty-free (and sometimes vegan!) due to customer demand. Let's hope that the future is full of only vegan beauty products!
Vegan Labels and Cruelty-Free Bunny Logos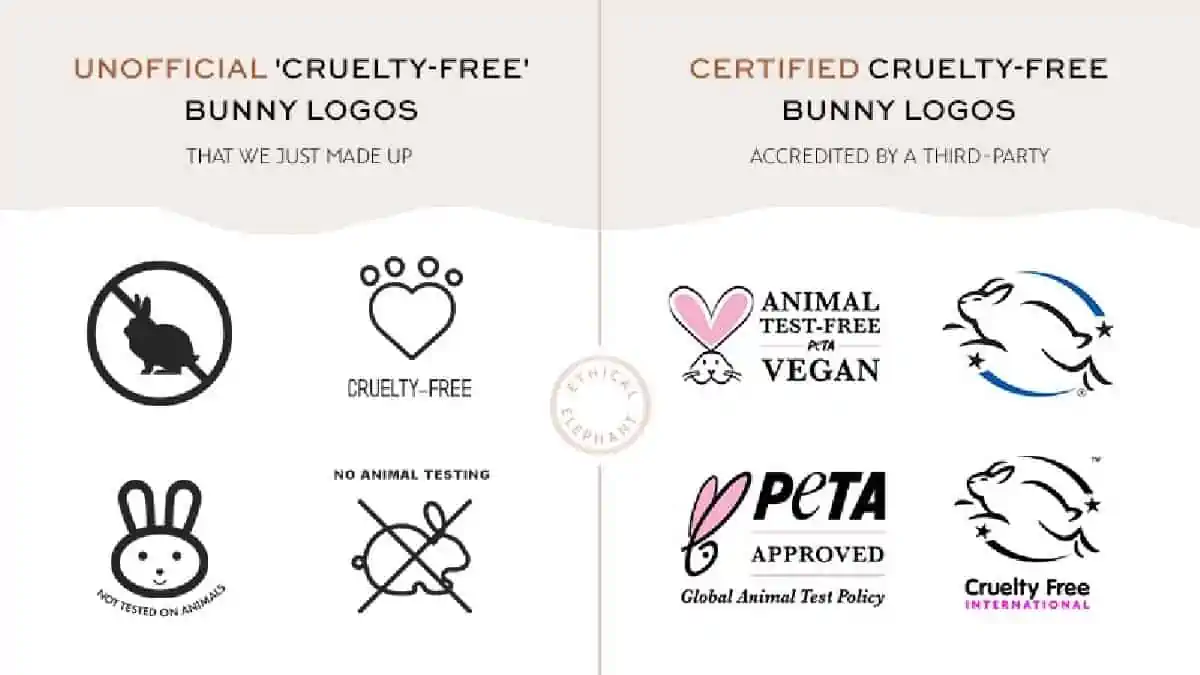 Leaping Bunny Certified
When you see the Leaping Bunny symbol, it means you can be sure that the product is truly cruelty-free. The testing for certification is exacting and and guarantees that any goods with this label "are free of animal testing at all stages of product development". Not only is Leaping Bunny internationally recognized, it is a simple and easy way to recognize if a beauty (or household) item is cruelty-free.
PETA Certified Cruelty Free
According to the PETA website, they consider companies to be "cruelty-free" (under their Global Beauty Without Bunnies program) only under these specific conditions: they "must not only ban animal tests but also refuse to use any animal-derived ingredients, such as honey, beeswax, or carmine, in its products."
Unofficial Cruelty-Free Logos
If you don't see these specific logos or symbols, be wary! There aren't always laws to prevent companies from adding their own labels. They may look similar but, really, wouldn't mean a thing. Keep an eye out for the real thing. You can also download apps to your phone such as Bunny Free (by PETA), Cruelty-Free (by Leaping Bunny), or Cruelty-Cutter (by The Beagle Freedom Project) to double check brands.
100% Vegan and Cruelty-Free Makeup Brands
The following brands are not only entirely vegan, but they're also cruelty-free. You can shop for makeup items from any of these companies without worrying about ingredients. From makeup sponges and mascaras to brushes and blushes, they're all up for grabs!
If you're searching for an extra special self-care treat for yourself or a glorious gift for a friend, any of these brands will be a beautiful choice!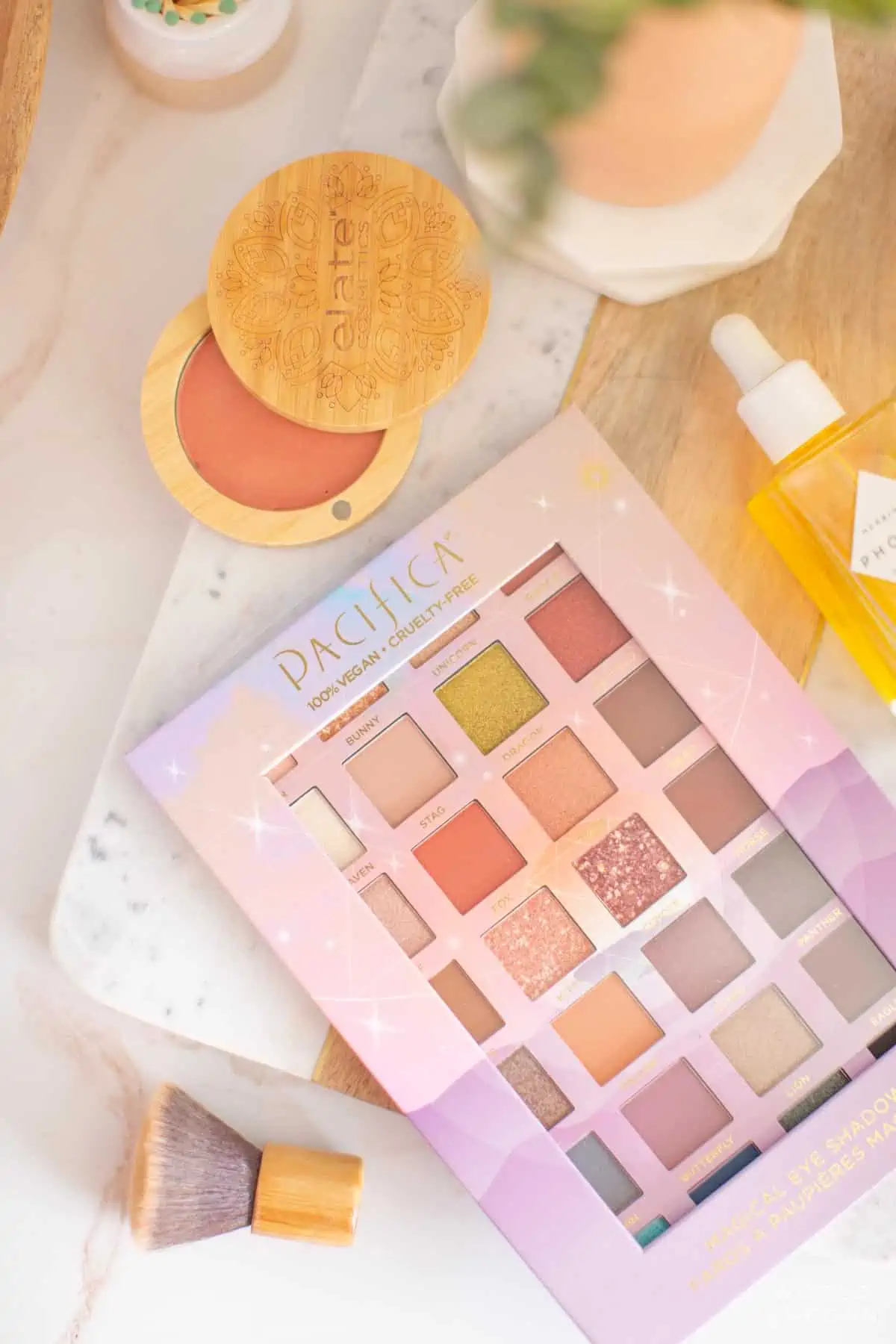 A Closer Look at Vegan Brands
Adorn Cosmetics – Nature's Palette for Your Beauty: Adorn Cosmetics believes in harnessing the power of nature to enhance your natural beauty. Their vegan makeup collection is a celebration of earthy tones and organic ingredients, making it the perfect choice for eco-conscious beauty enthusiasts.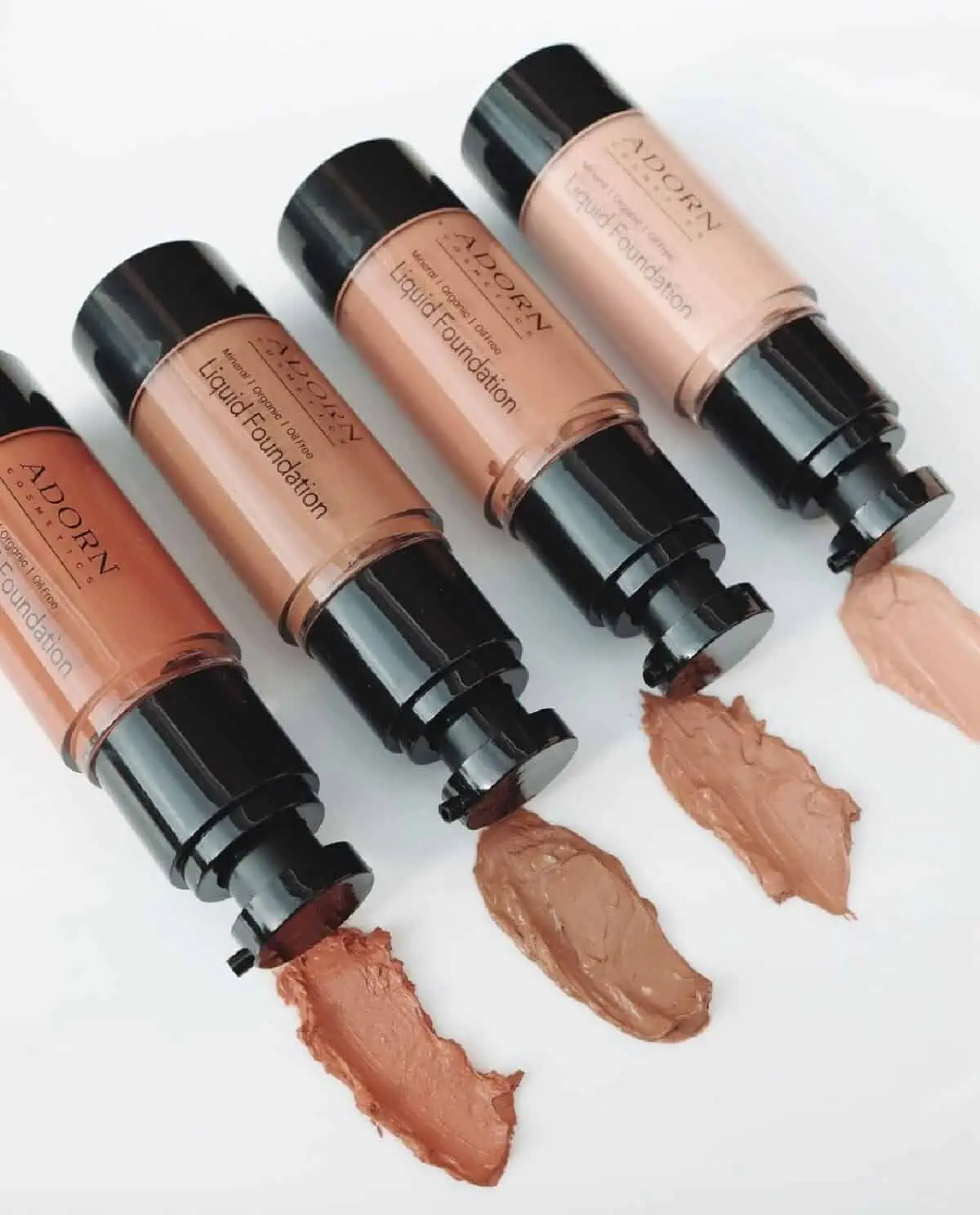 Au Naturale – Beauty as Pure as Nature: Au Naturale's commitment to purity is evident in every product they create. With their vegan cosmetics made from ethically sourced ingredients, you can indulge in guilt-free beauty routines that embrace your natural radiance.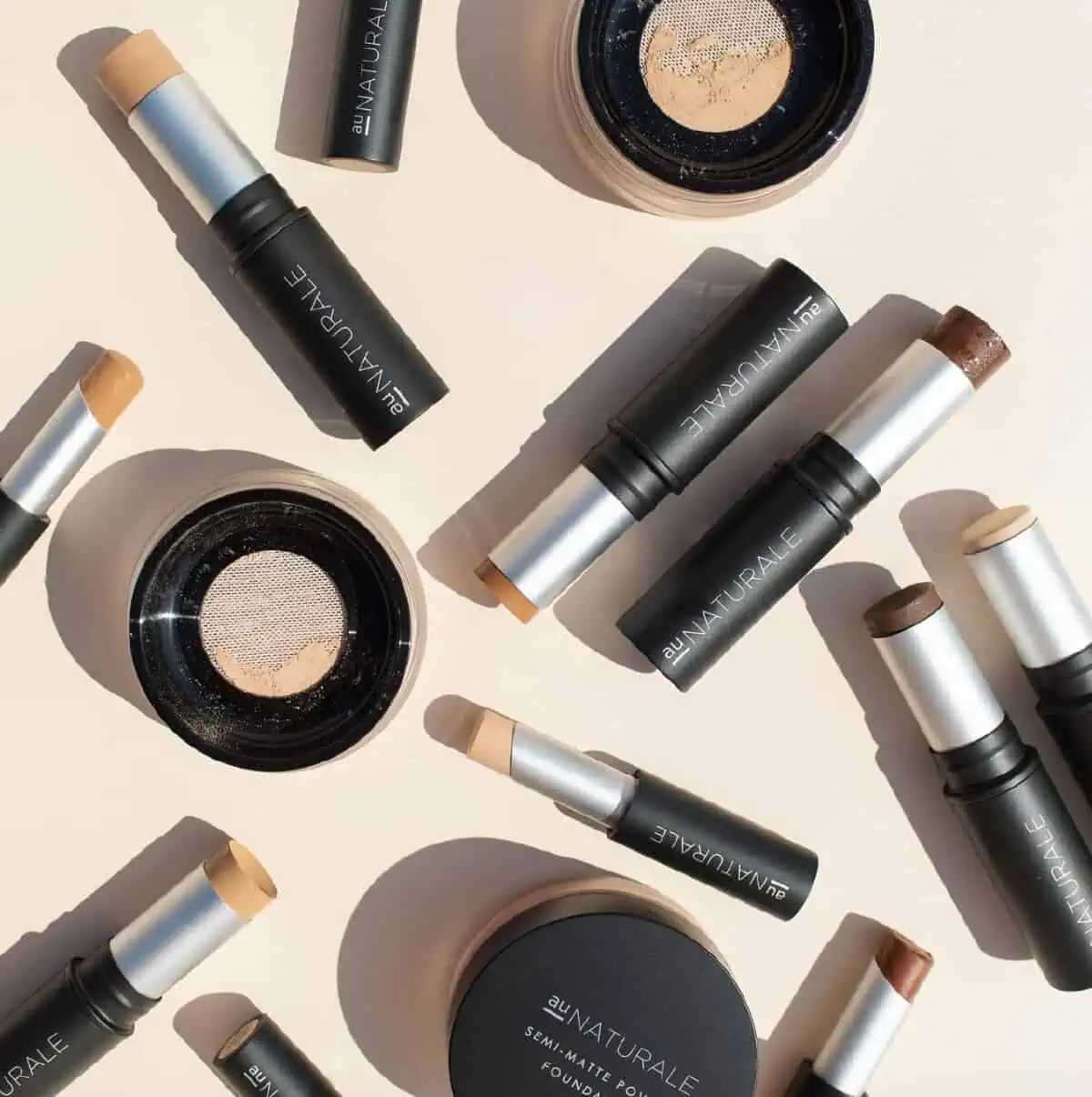 Axiology – Lipstick with a Purpose: Axiology redefines beauty with their line of vegan lipsticks that not only deliver stunning shades but also support ethical and sustainable practices. Adorn your lips with a purpose, knowing you're making a positive impact.
Barry M. – Bold and Beautiful, Without Cruelty: Barry M. invites you to express your bold side with their cruelty-free cosmetics. From vibrant eyeshadows to playful nail colors, their vegan products offer endless options for creating captivating looks.
Beauty Without Cruelty – Compassion Meets Glamour: Beauty Without Cruelty embodies the essence of cruelty-free beauty. Their vegan makeup and skincare products prove that you can look glamorous while upholding a compassionate ethos.
EcoTools – Brushes with a Conscience: EcoTools offers makeup brushes that not only feel luxurious against your skin but also respect the environment. With their vegan brushes, you can effortlessly blend and buff, knowing you're making eco-friendly choices.
Elate Beauty – Elevate Your Beauty Rituals: Elate Beauty invites you to elevate your beauty rituals with their sustainable, vegan cosmetics. Experience the fusion of conscious choices and radiant results in every product.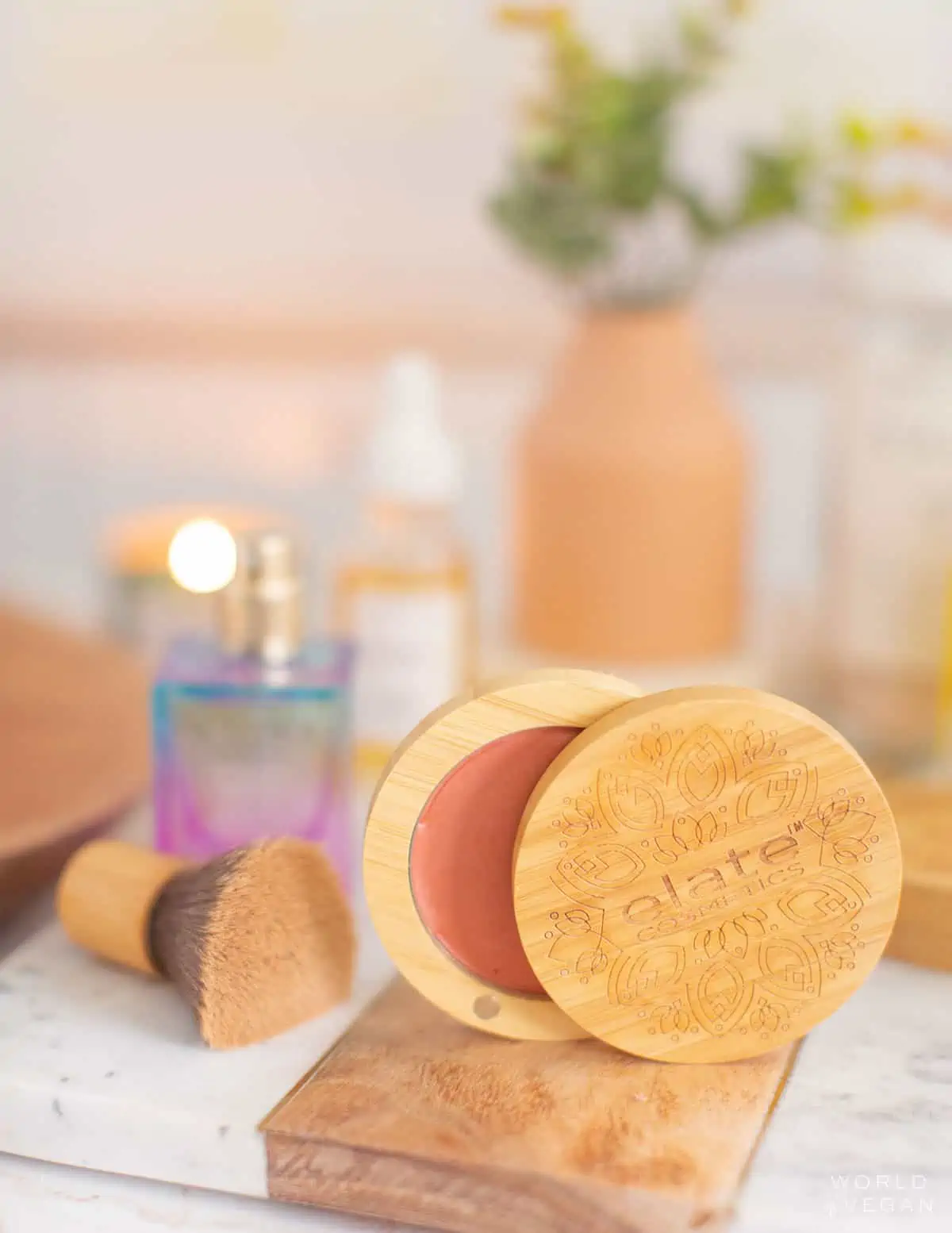 E.L.F – Affordable Glamour, Always Vegan: E.L.F.—which stands for Eyes, Lips, Face—understands that beauty shouldn't break the bank. Their affordable and vegan makeup and skincare range ensures that everyone can enjoy a touch of glamour without compromise.
Emani – Vegan Beauty, Redefined: Emani redefines vegan beauty with their high-performance cosmetics. Dive into a world of vibrant colors and long-lasting formulas that prove you don't need animal-derived ingredients to shine.
Gabriel Cosmetics – Nature's Inspiration, Your Beauty: Gabriel Cosmetics takes inspiration from the natural world to create vegan beauty products that enhance your inner and outer beauty. Their diverse range ensures there's something for everyone.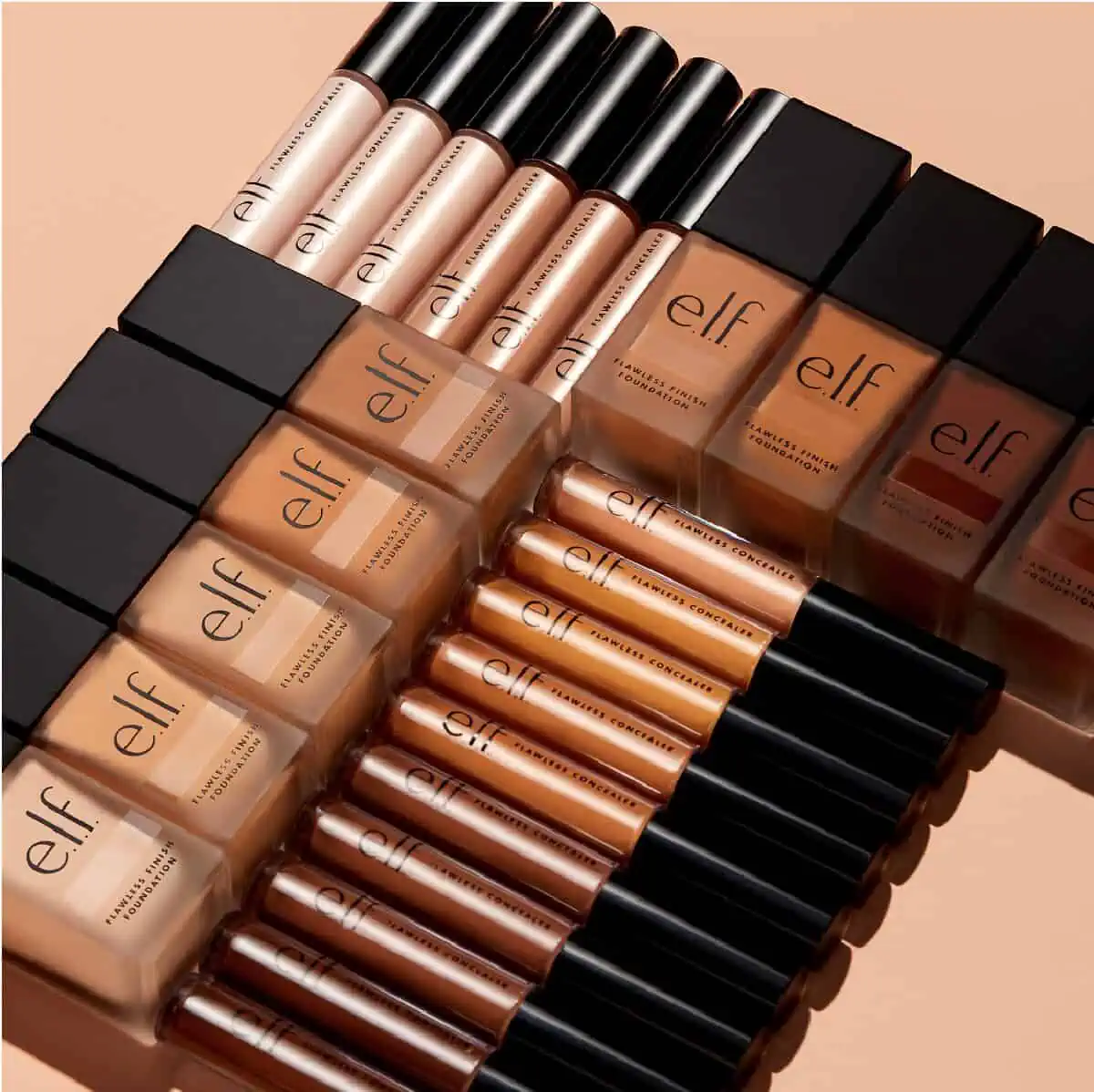 Habit Cosmetics – Nails That Breathe, Naturally: Habit Cosmetics believes in nail care that's as gentle as it is beautiful. Their vegan nail polishes allow your nails to breathe, thanks to a unique formula free from harmful chemicals. Experience nail artistry with a conscience.
Herbivore Botanicals – Nature's Elixir for Your Skin: Herbivore Botanicals combines the power of plants with vegan-friendly ingredients to offer skincare solutions that nourish and rejuvenate. Pamper your skin with these botanical elixirs.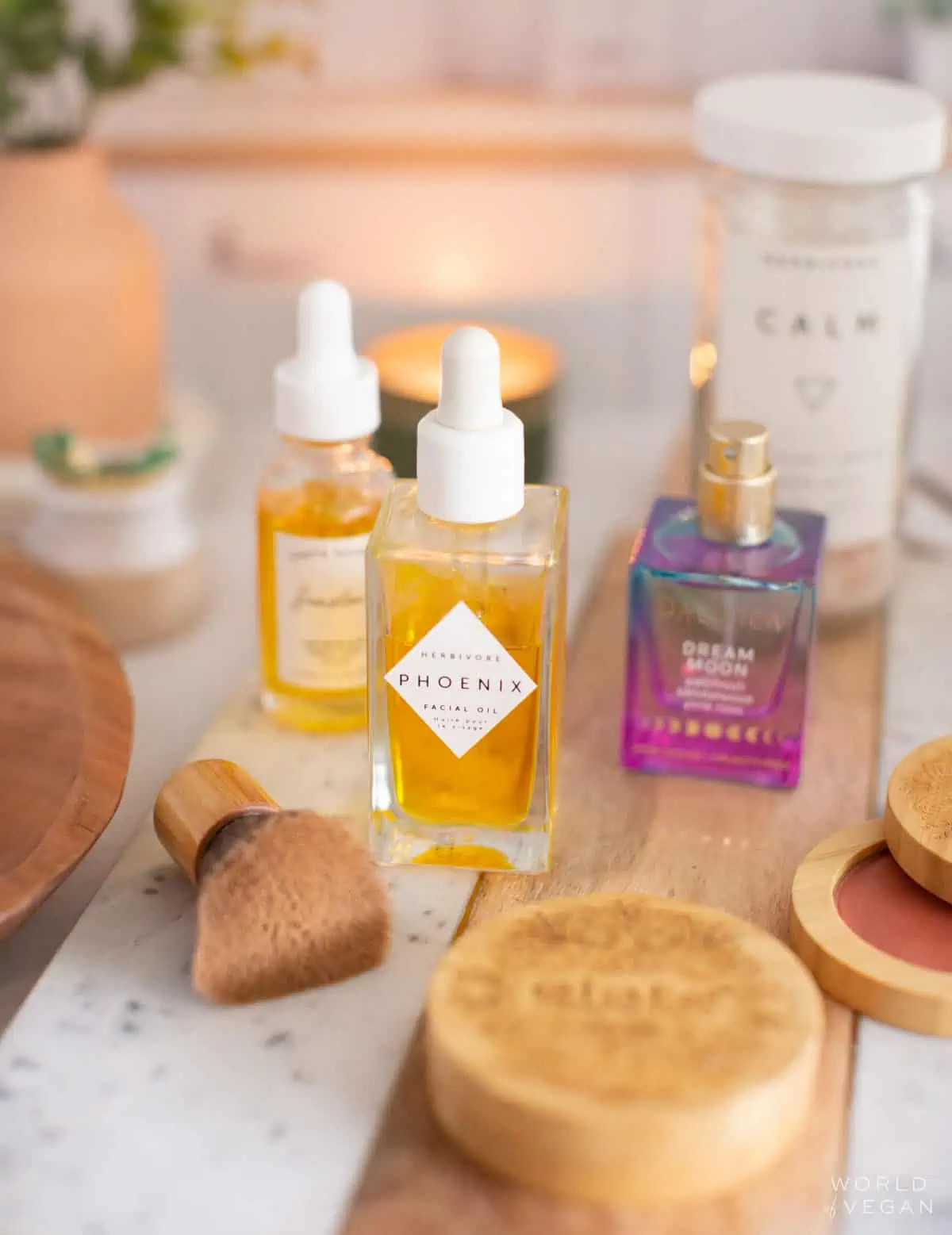 Inika Organic – Beauty Rooted in Nature: Inika Organic is your go-to for vegan and organic makeup that harnesses the purest ingredients from nature. Experience makeup that not only enhances your beauty but also supports a commitment to a cleaner planet.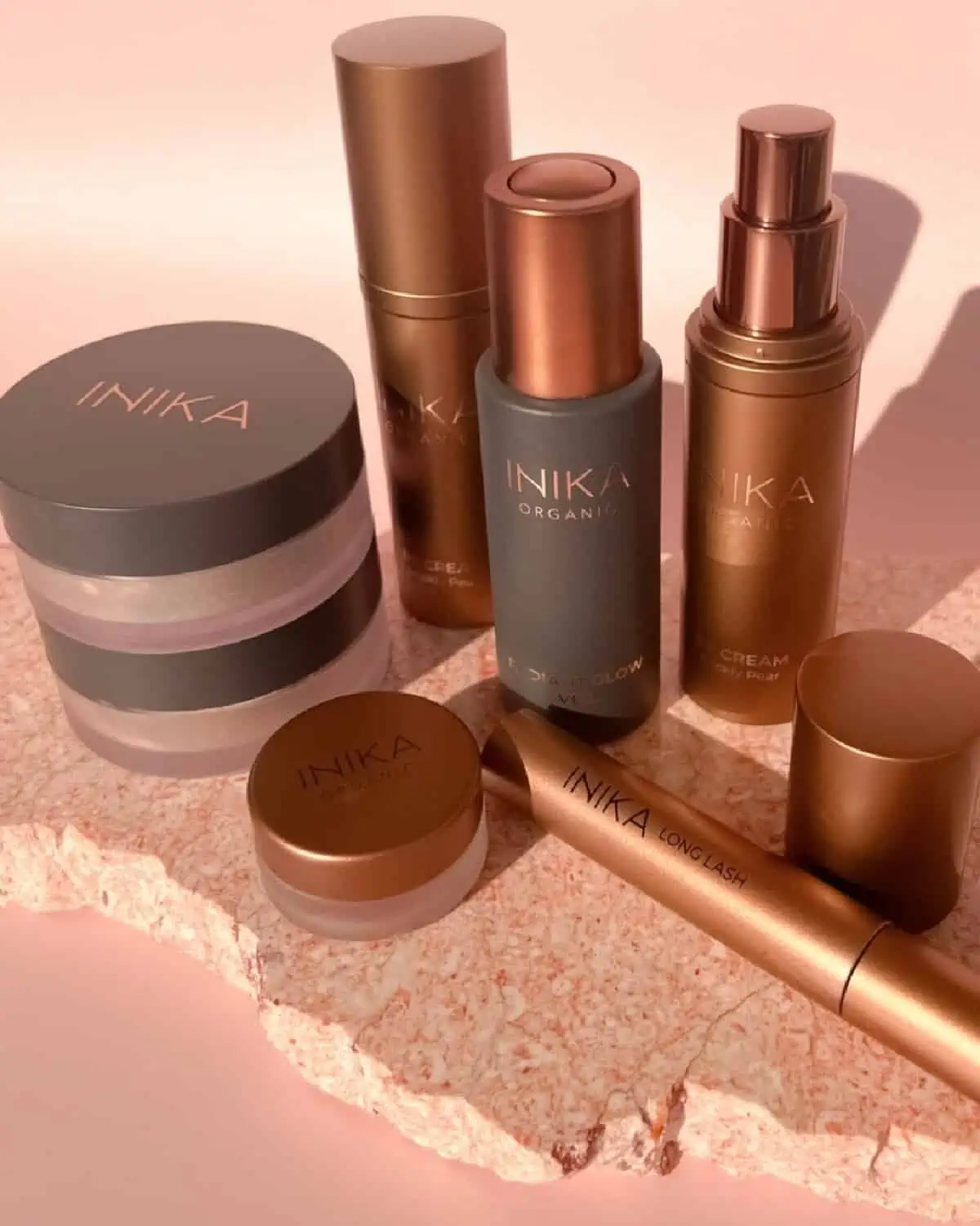 Lime Crime – Unleash Your Inner Unicorn: Lime Crime encourages you to express your unique style with their vegan and cruelty-free cosmetics. Dive into a world of vibrant colors and imaginative makeup possibilities.
Mad Hippie – Skincare with a Peaceful Purpose: Mad Hippie combines the power of science and nature to create vegan skincare products that are as peaceful as they are effective. Transform your skincare routine into a mindful, eco-friendly experience.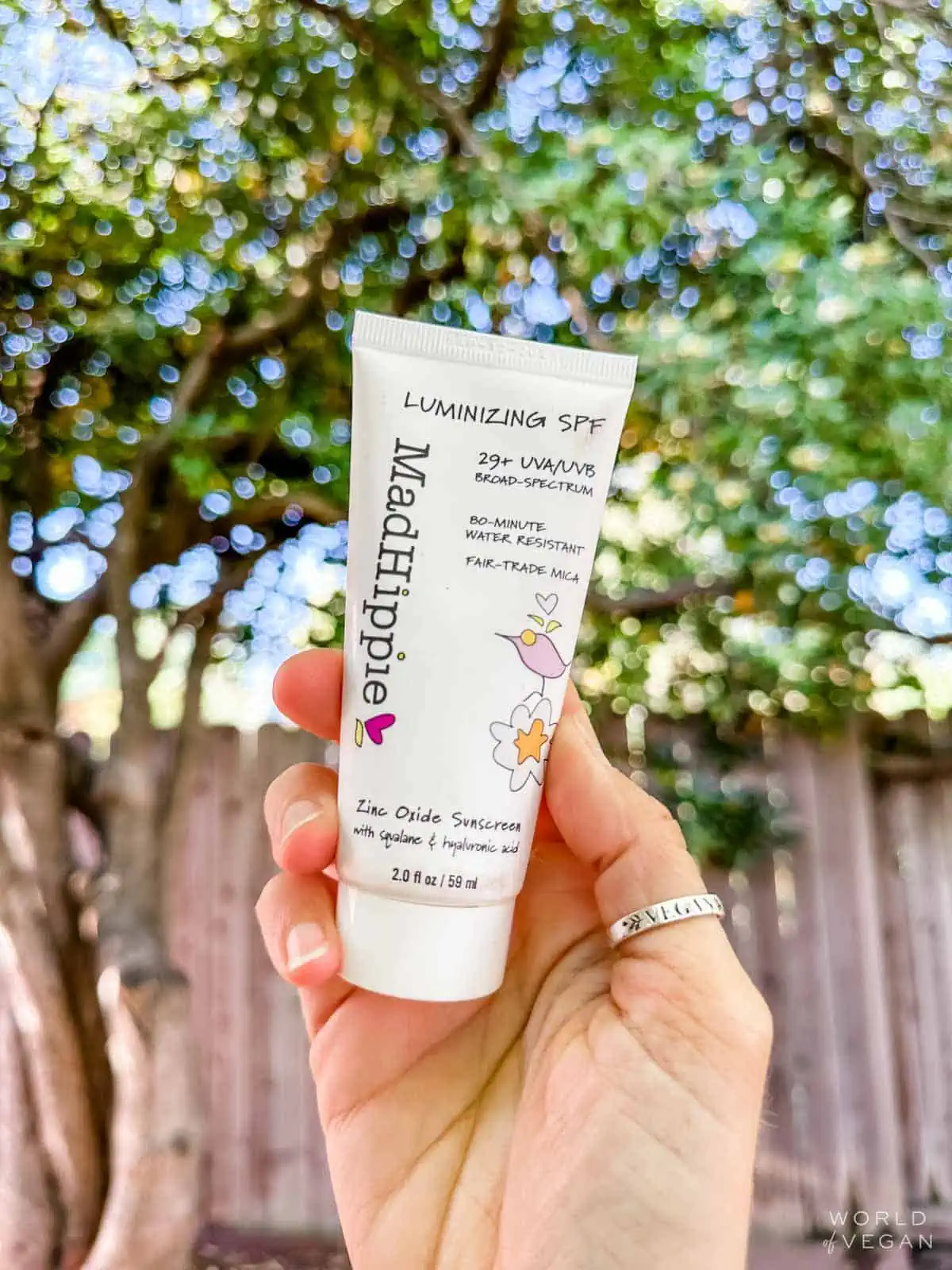 Medusa's Makeup – Embrace Your Inner Goddess: Medusa's Makeup invites you to embrace your inner goddess with their bold and cruelty-free cosmetics. Unleash your creativity and confidence with their vegan beauty products.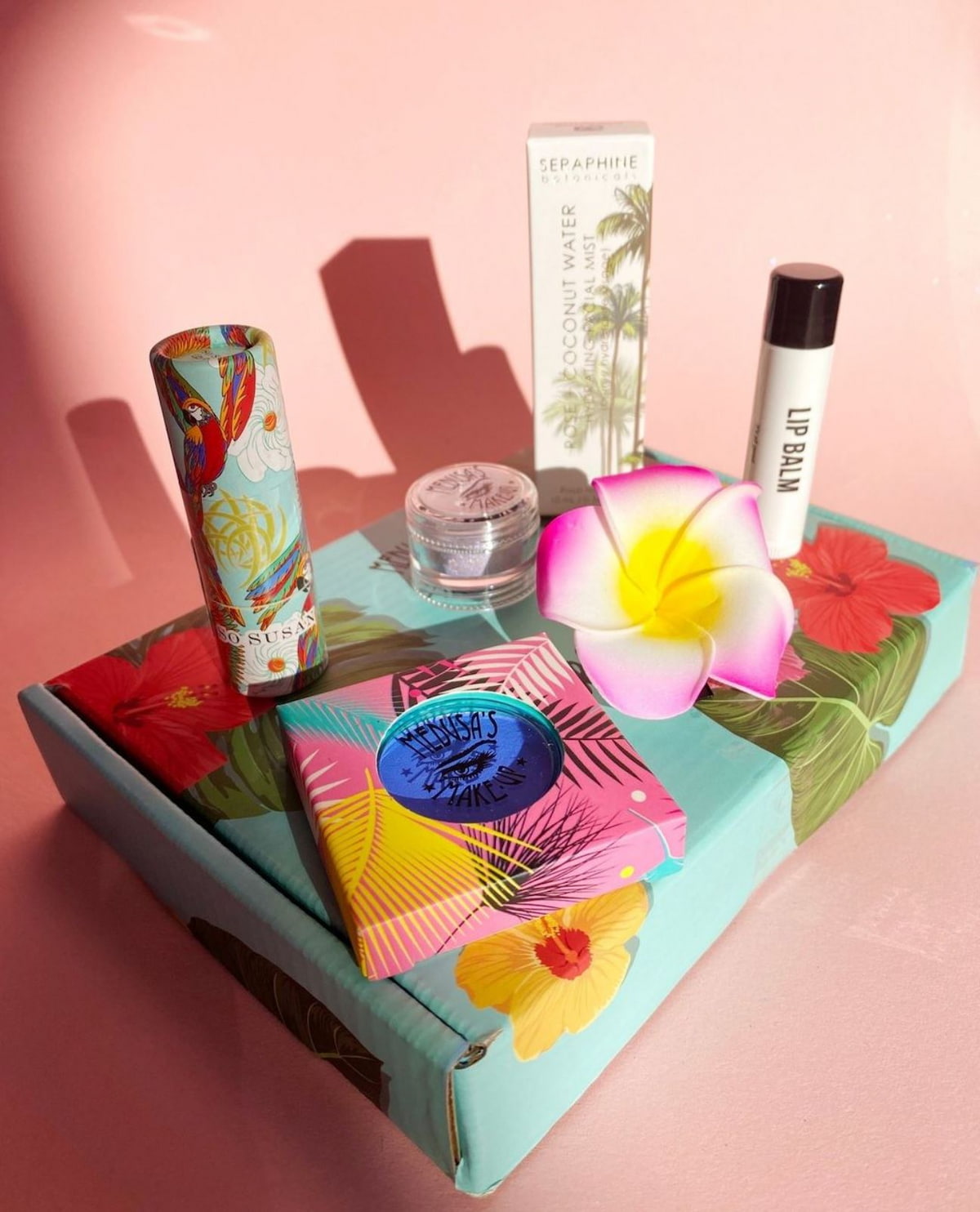 Milk Makeup – Express Your Self-Expression: Milk Makeup is all about self-expression through makeup. Their vegan cosmetics offer innovative and playful ways to showcase your unique style, empowering you to be your authentic self.
Pacifica Beauty – Beauty by the Sea: Pacifica Beauty brings the spirit of the ocean to your beauty routine. Their vegan skincare and makeup products are like a breath of fresh sea air for your skin.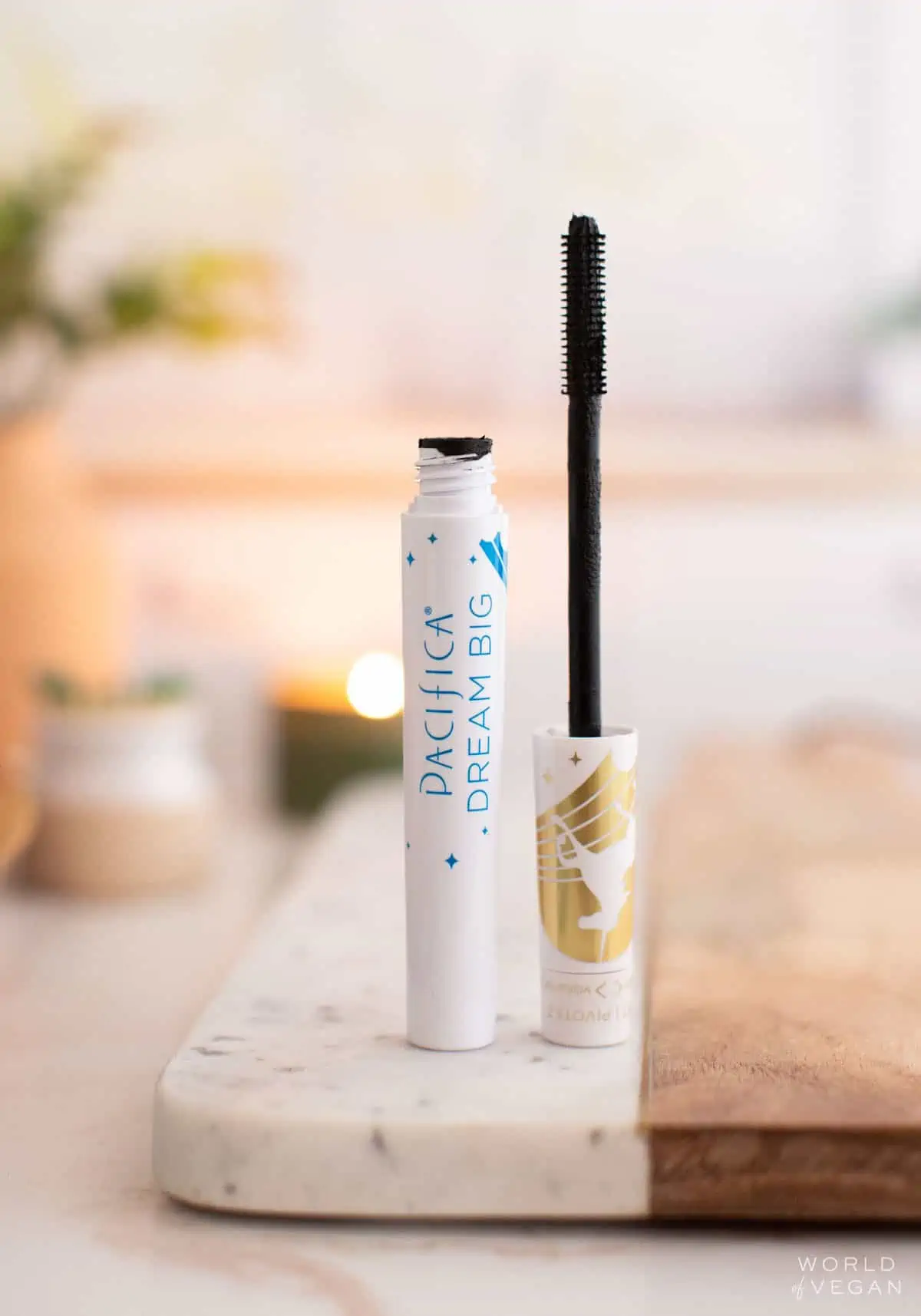 POPBeauty – Pop Your Beauty Game: POPBeauty is all about amplifying your beauty game. With their vegan cosmetics, you can easily achieve show-stopping looks that turn heads and make a statement.
Range Beauty – Shades for Every Skin Tone: Range Beauty is on a mission to provide vegan makeup that suits every skin tone. With a diverse range of shades, their products cater to everyone, ensuring that no one is left out of the beauty conversation.
Real Techniques – Makeup Artistry, Simplified: Real Techniques offers professional-grade vegan makeup brushes and tools that simplify the art of makeup application. Elevate your skills with these trusted tools.
Red Apple Lipstick – Beauty That's Good Enough to Eat: Red Apple Lipstick creates vegan lip products that are so deliciously good, you'll want to wear them every day. Enjoy a range of lip colors without compromising your principles.
Sephirine Botanicals – Blooming Beauty in Every Shade: Sepharine Botanicals celebrates the beauty of botanicals in their vegan makeup. From earthy neutrals to vibrant blooms, their shades capture the essence of nature's beauty.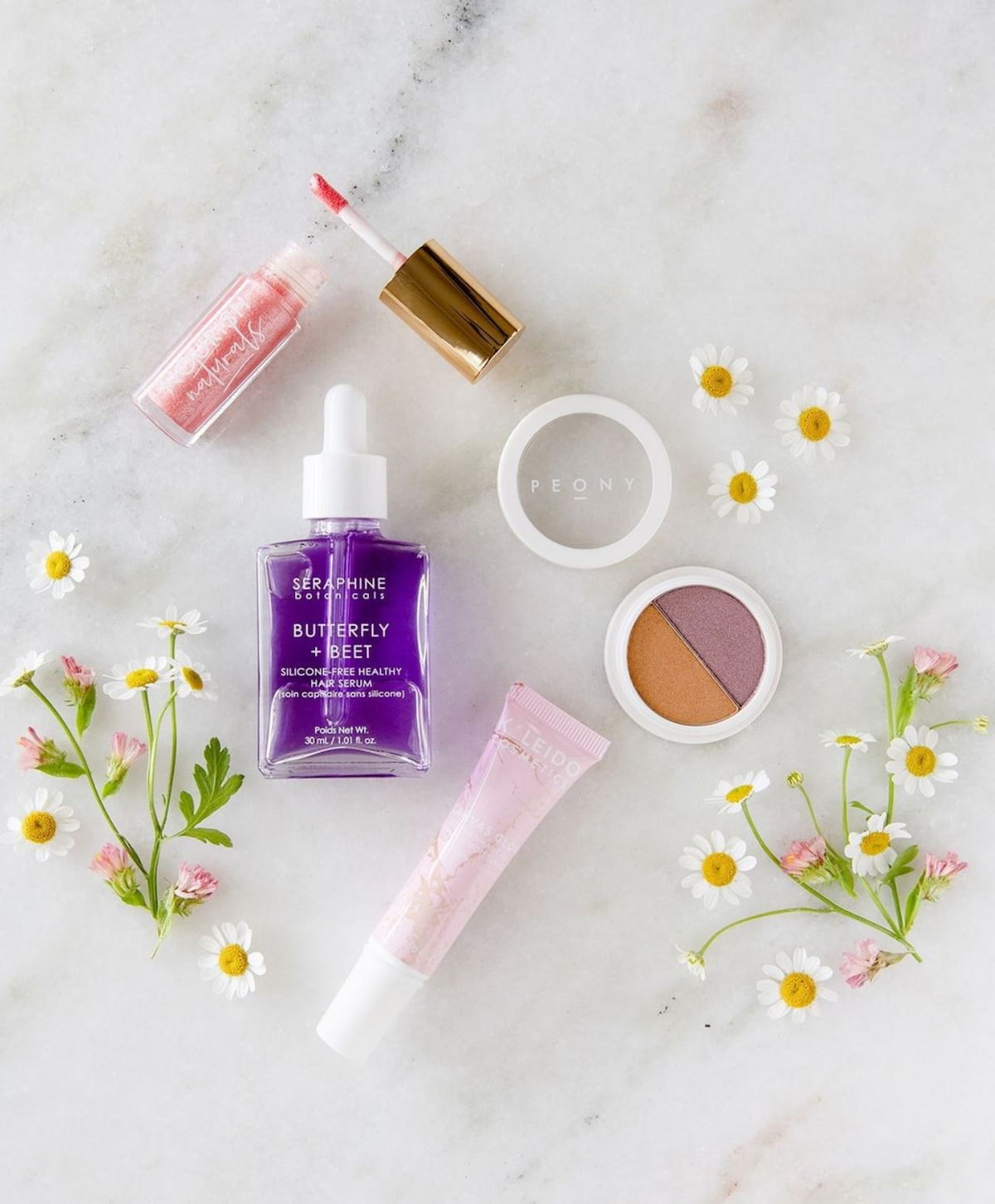 Trust Fund Beauty – Sassy and Cruelty-Free: Trust Fund Beauty brings sass to your beauty routine with their vegan nail polishes and cosmetics. Unleash your inner diva while staying true to your cruelty-free values.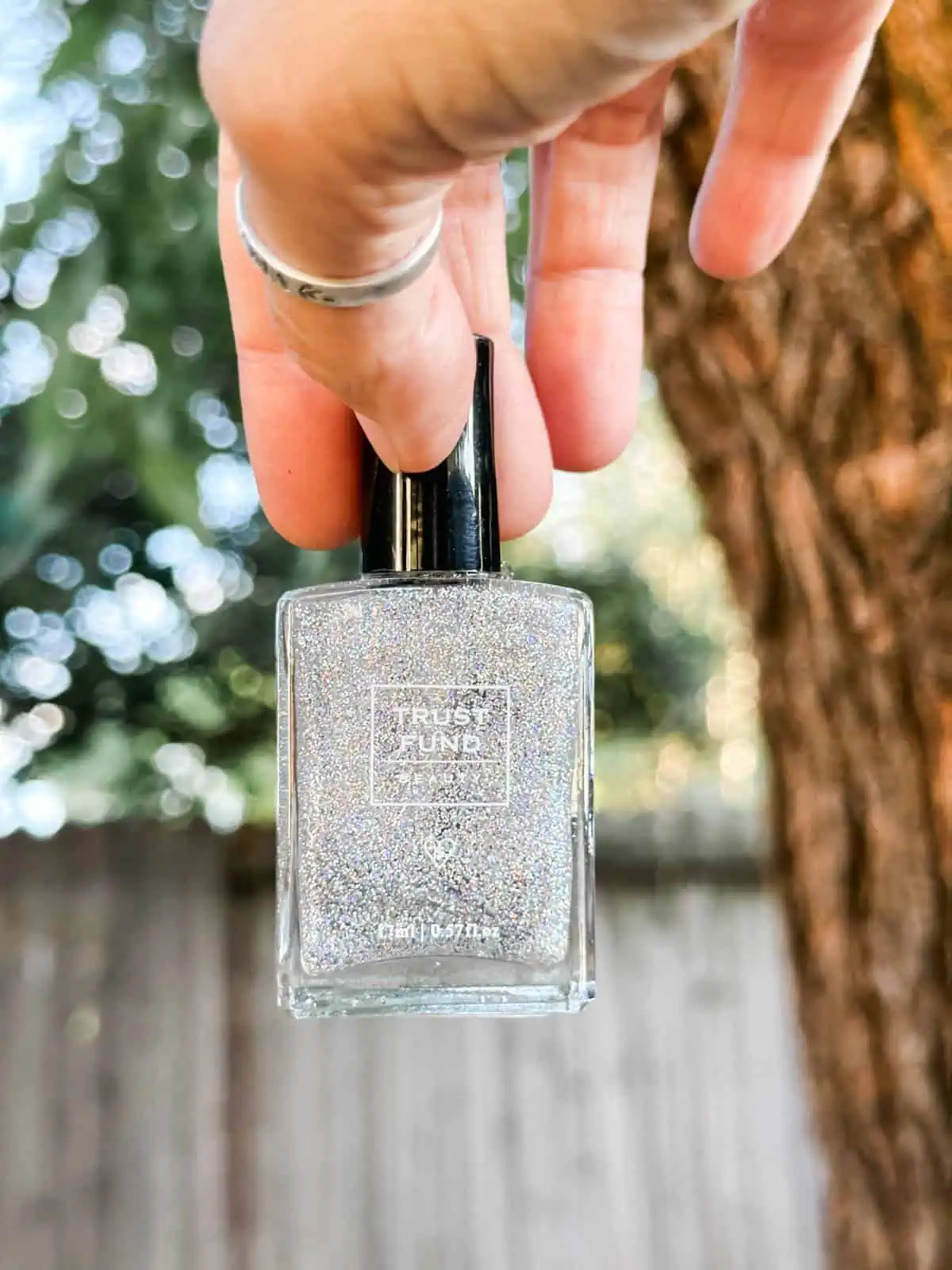 Cruelty-Free Brands With Vegan Options
It's inspiring to see so many beauty brands go completely cruelty-free in the last few years. In the future, it would be wonderful to see even more make the switch. While these companies are not fully vegan, they do offer a number of cruelty-free makeup or beauty options.
100% Cruelty-Free Makeup Brands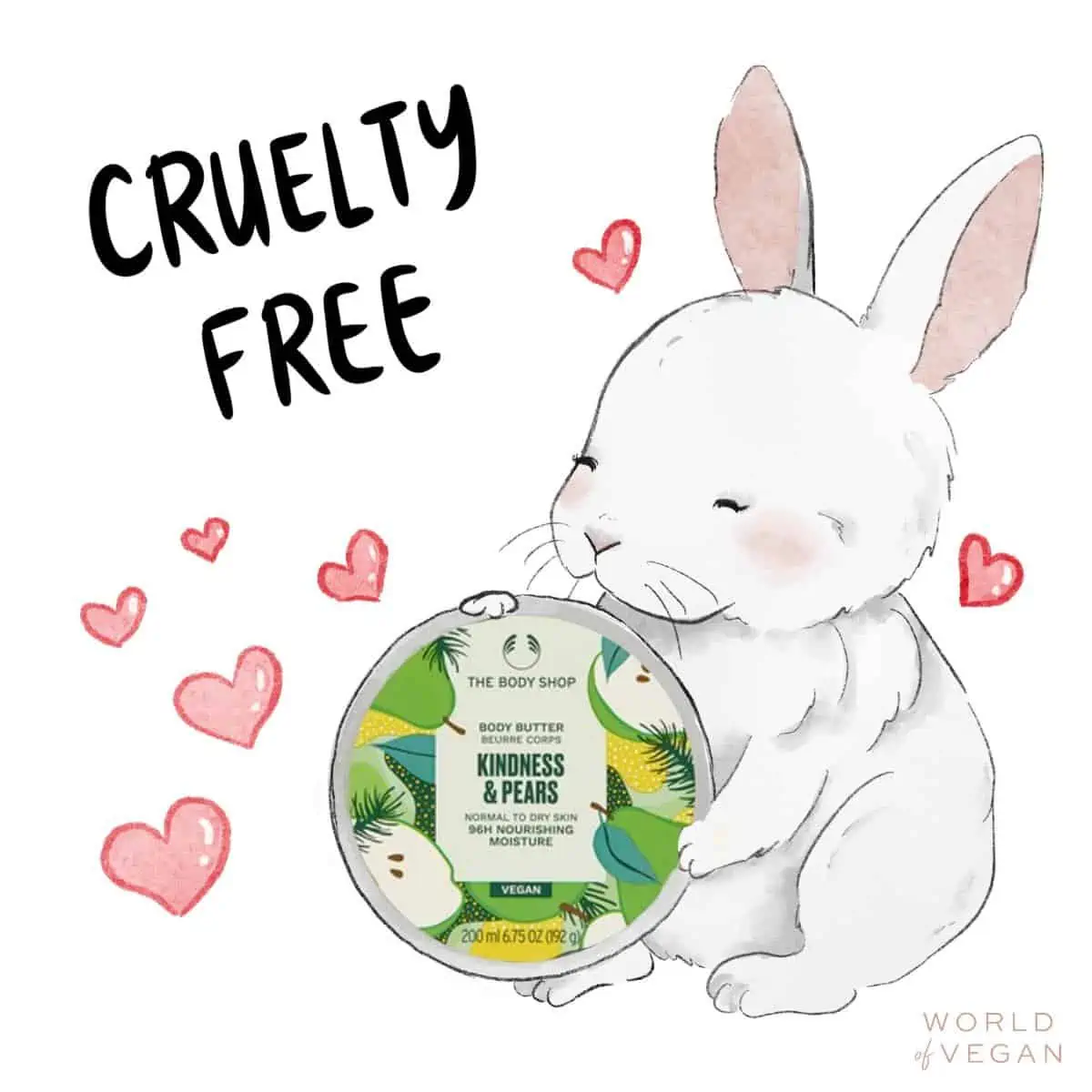 Cruelty-Free Brands Owned By a Parent Company That Tests on Animals
Bonus Tip: If you shop at Ulta, they have a page entirely devoted to cruelty-free brands and specific beauty items. Just make sure to check that they're vegan before buying.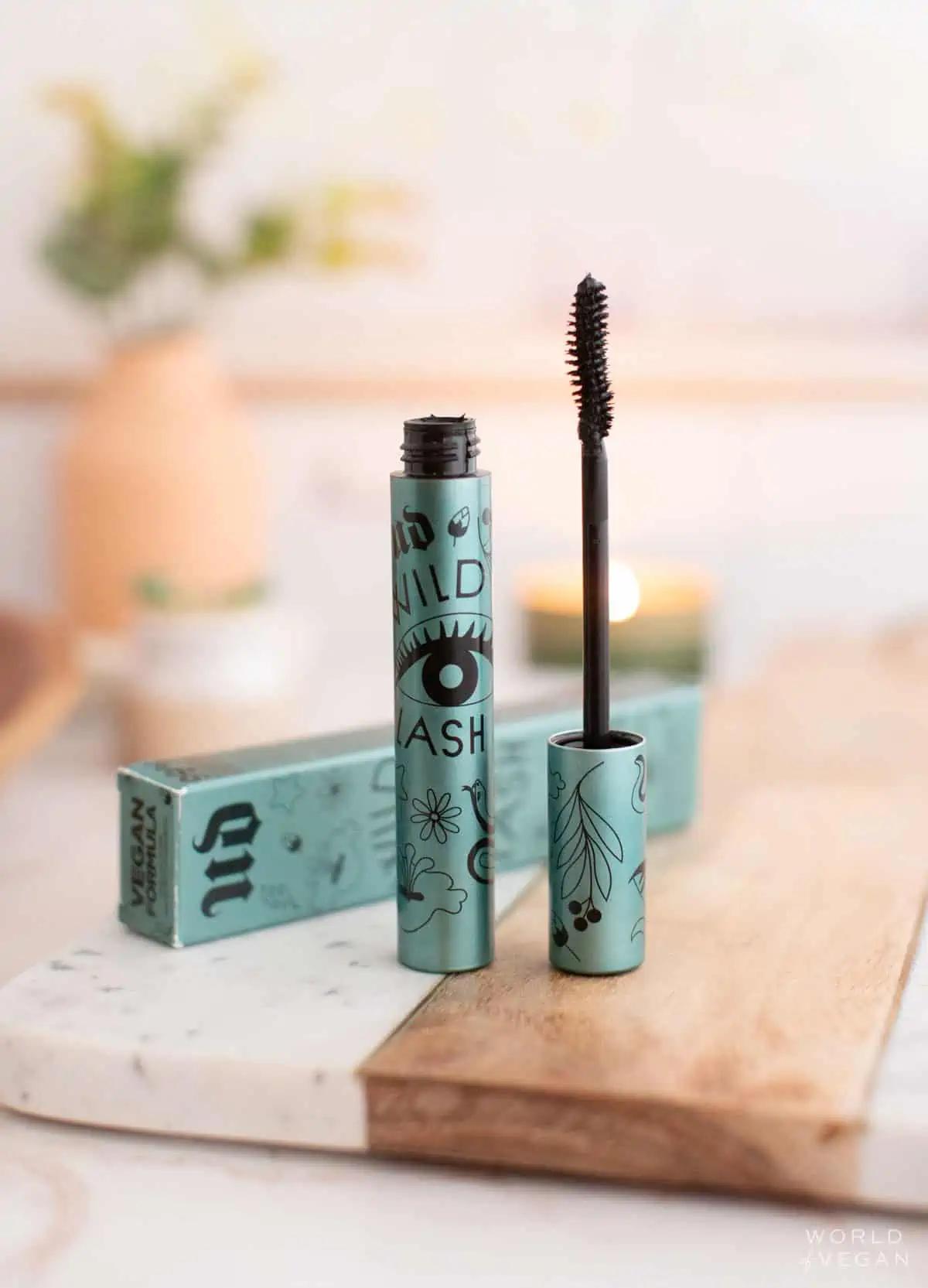 Best Drugstore Brands With Vegan Options
If you're away from home and need a spur-of-the-moment drugstore beauty buy, these are the brands to look out for. Because some of them have both vegan and non-vegan options, make sure to check the labels or quickly visit their website for ingredient details. Sometimes, this is a great way to find new favorites!
Tip: Bookmark this page or add this link to the notes on your phone so you can easily pull up the page to specific products that are vegan-friendly. Makes your shopping less stressful and super speedy. That way, you have more time at home to spend enjoying your new pretty purchases!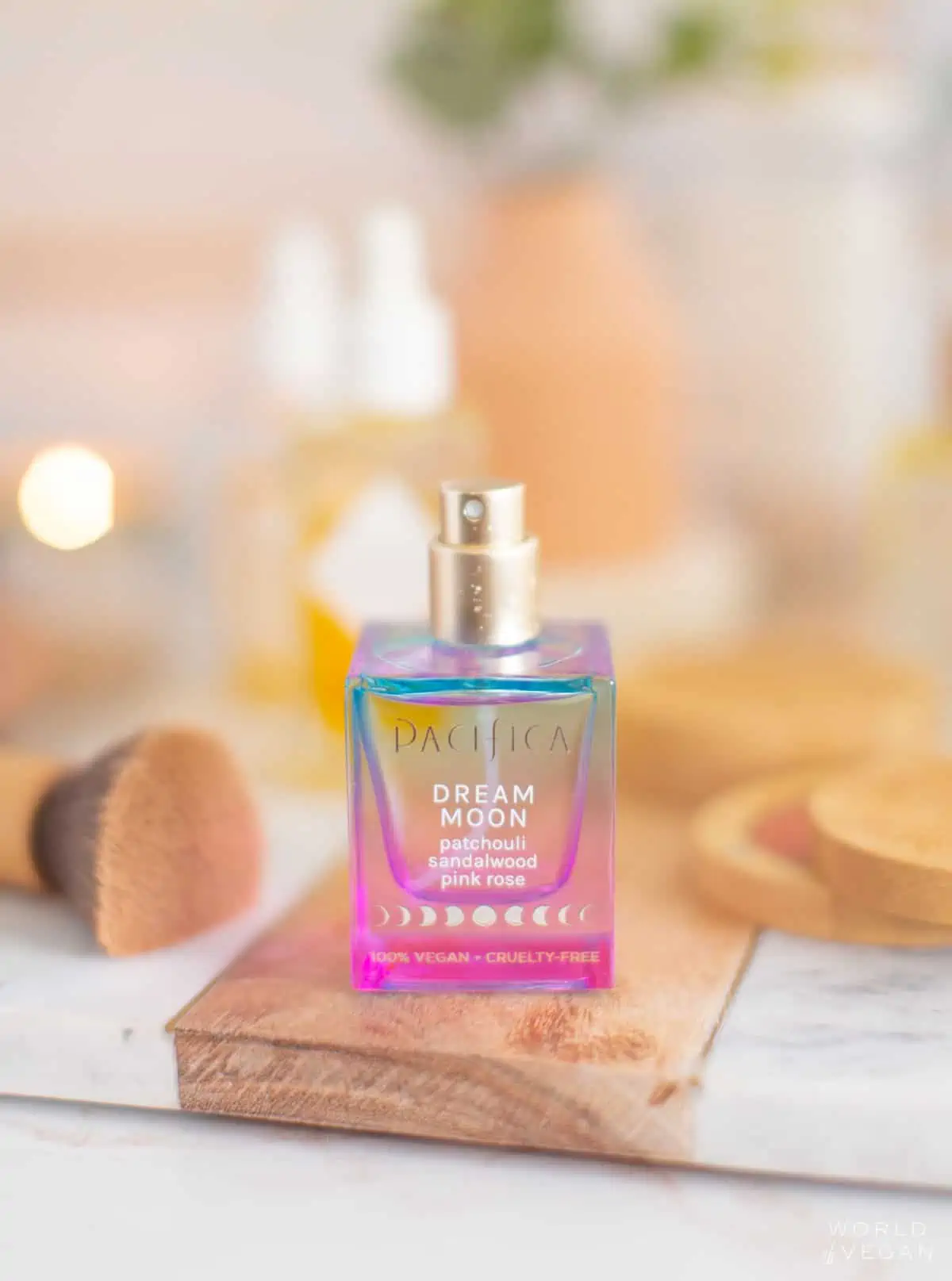 Which Mainstream Beauty Brands Are Cruelty-Free?
Is L'Oreal cruelty free?
As the parent of company of many beauty brands, L'Oreal is NOT cruelty-free. They do not participate in animal testing in their own labs, but they do allow their products to be tested on animals in order to sell them in mainland China.
I know this brand has vegan-friendly options, but is NYX cruelty-free?
Yes, NYX is now PETA certified as cruelty-free! They have many vegan-friendly products, but they are not entirely vegan. Their parent company, L'Oreal, is not cruelty-free.
I'm confused. Is now Maybelline cruelty-free?
No. Maybelline is another makeup company that (like their parent company L'Oreal) does not test on animals in house, but sells their products to places that have mandatory animal testing requirements. Because of this, Maybelline is not cruelty-free.
Is CeraVe cruelty free?
No, they're not. Although CeraVe themselves do not test on animals, they sell their products on mainland China and allow their finished products to be tested on animals.
Is Cetaphil cruelty-free?
No, it's not. As with L'Oreal and other large beauty corporations, this company allows their products to be tested on animals so that they can be sold on mainland China.
My go-to brand has always been Neutrogena. Is Neutrogena cruelty-free?
Sadly, no. While Neutrogena themselves do not test on animals, the company exports their beauty products to mainland China, who require animal testing by law. So, they are not cruelty-free.
Is Nars cruelty-free?
No, they're not cruelty-free. This beauty brand allows their products to be sold to countries that require animal testing by law (such as mainland China), so they cannot be considered cruelty-free.
My mother has always bought this one brand. Is Clinique cruelty-free?
Unfortunately, no. Clinique (along with parent company, Estee Lauder) agrees to have their products tested on animals when required by law, as in mainland China. This company is not cruelty-free.
Is Aveeno cruelty-free?
No. Aveeno permits its products and/or ingredients to be tested on animals when required by law by other countries. Even though they do not test on animals themselves, they still cannot be considered free of cruelty.
Delightful DIY Natural Beauty Recipes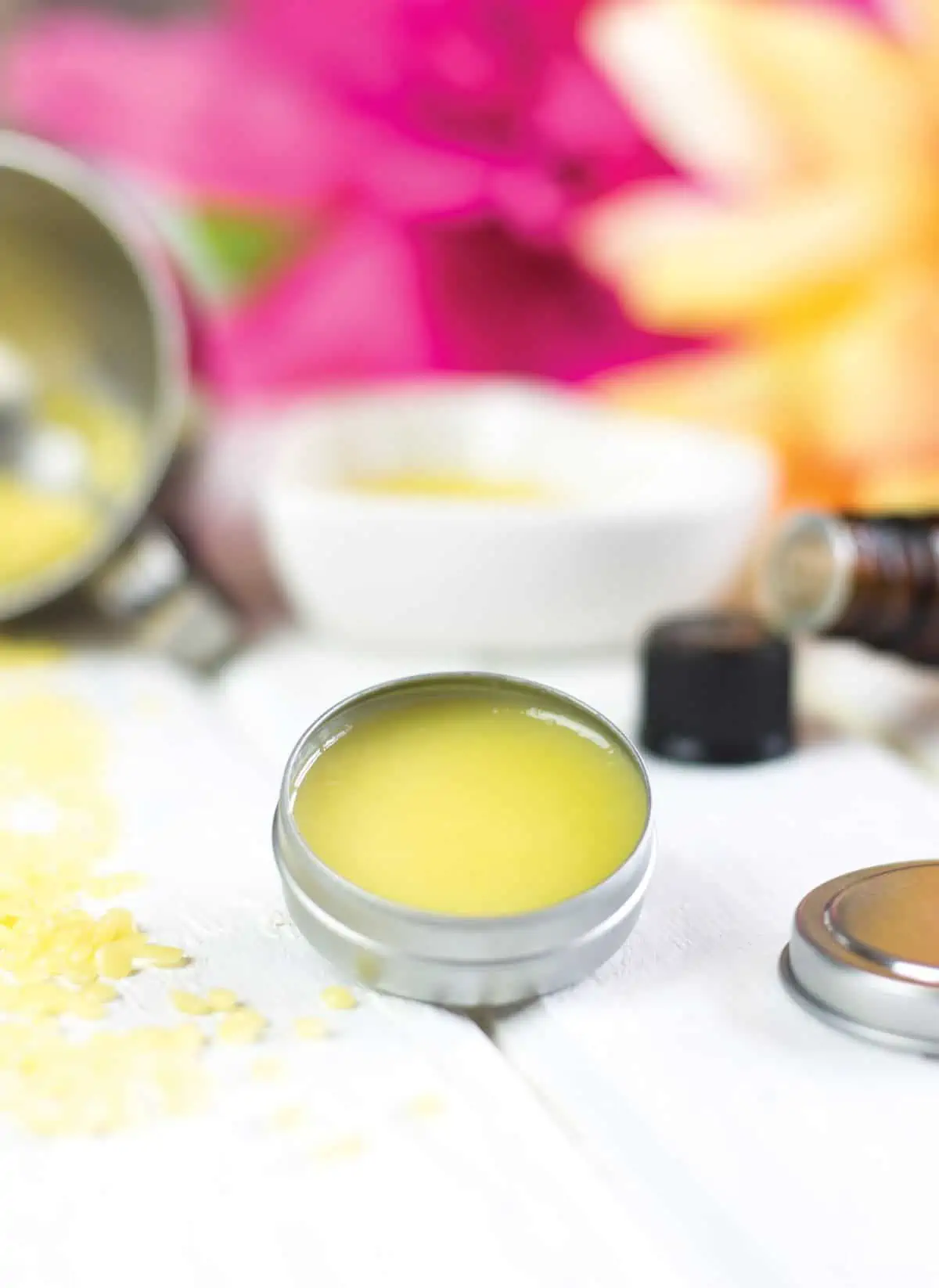 Share Your Favorite Vegan and Cruelty-Free Beauty Brands
Friends love to share! When it comes to the hundreds of vegan-friendly beauty products you can buy, it can certainly get overwhelming. If you have any tried and true beauty essentials in your makeup bag (or skincare drawer), make sure to comment below with your favorites.