The promises of a pressure cooker are positively well-known and, let me tell you, they'll all true! We can't praise this care-free kitchen gadget enough and we're thrilled to be able to share these incredible vegan Instant Pot recipes with you.
What Is An Instant Pot?
Think of an Instant Pot as your trusty sidekick that can do it all, like a superhero in the world of cooking! It's like having a time-traveling chef in your kitchen, because it can whip up scrumptious meals in a fraction of the time it takes using traditional methods. With its nifty combination of pressure cooking, slow cooking, sautéing, and more, the Instant Pot is a multi-tasking wizard that can help you create culinary wonders with ease. So say goodbye to long hours slaving over the stove and hello to quick, delicious meals that will have your taste buds doing a happy dance!
Instant Pot Benefits
Why do we all love the Instant Pot so much? It saves us:
Time – You don't have to babysit your pot at all. Put in your food and come back when it's done!
Money – Instead of buying pre-made dinners, you can make more healthy, homemade meals for a fraction of the cost.
Sanity – When in doubt, just throw in a few chopped veggies, bring in some broth (or even water), and maybe a cupful of pasta or a whole grains. No need to follow a fancy recipe or run yourself ragged trying to find fancy ingredients.
Nearly every day we hear from readers lamenting about their Instant Pot that's still packed away collecting dust. Some are not sure what to make in it and others feel too intimidated to start. Friends, we hear you loud and clear, and this recipe round-up is for you!
Which Model Instant Pot Should You Get
For beginners venturing into the world of Instant Pot cooking, there are a few models that are particularly user-friendly and great for getting started. Here are some recommendations:
Instant Pot Duo: This model is a classic choice and an excellent option for beginners. It combines multiple functions, including pressure cooking, slow cooking, sautéing, and more. The Duo series offers different sizes, such as 3-quart, 6-quart, and 8-quart, to suit your needs. It's versatile, easy to use, and provides a solid foundation for exploring Instant Pot recipes.
Instant Pot Duo Nova: This updated version of the classic Duo comes in 3, 6, 8, and 10 quart options with an easy to read display. It offers pressure cooking, slow cooking, sautéing, steaming, and can even be used as a rice cooker and yogurt maker.
Instant Pot Lux: Another beginner-friendly option is the Instant Pot Lux series. It offers the essential functions like pressure cooking, sautéing, and steaming, making it perfect for those starting out. The Lux models are generally more budget-friendly compared to other Instant Pot models, so they're a great choice if you're looking to dip your toes into the world of pressure cooking without breaking the bank.
Instant Pot Ultra: If you're eager to have more control and precision in your cooking, the Instant Pot Ultra might be the right choice for you. It comes with advanced features like altitude adjustment, customizable cooking programs, and a large, user-friendly display. While it may have a steeper learning curve compared to the Duo or Lux, the Ultra provides more versatility and options for experimenting in the kitchen.
Regardless of the model you choose, all Instant Pot models offer the convenience and time-saving benefits of pressure cooking. It's important to consider the size of the appliance, the functions you desire, and your budget when selecting the best Instant Pot model for you. So go ahead, dive into the world of Instant Pot cooking, and unleash your culinary creativity!
The Best Vegan Instant Pot Recipes
Need an easy and delicious vegan stew? Look no further, because we've discovered the ultimate vegan stew recipe that will satisfy your cravings and nourish your body with plant-based goodness. Get ready to be amazed by the rich flavors and mouthwatering aromas as the stew simmers in your Instant Pot. Your taste buds will be begging for more!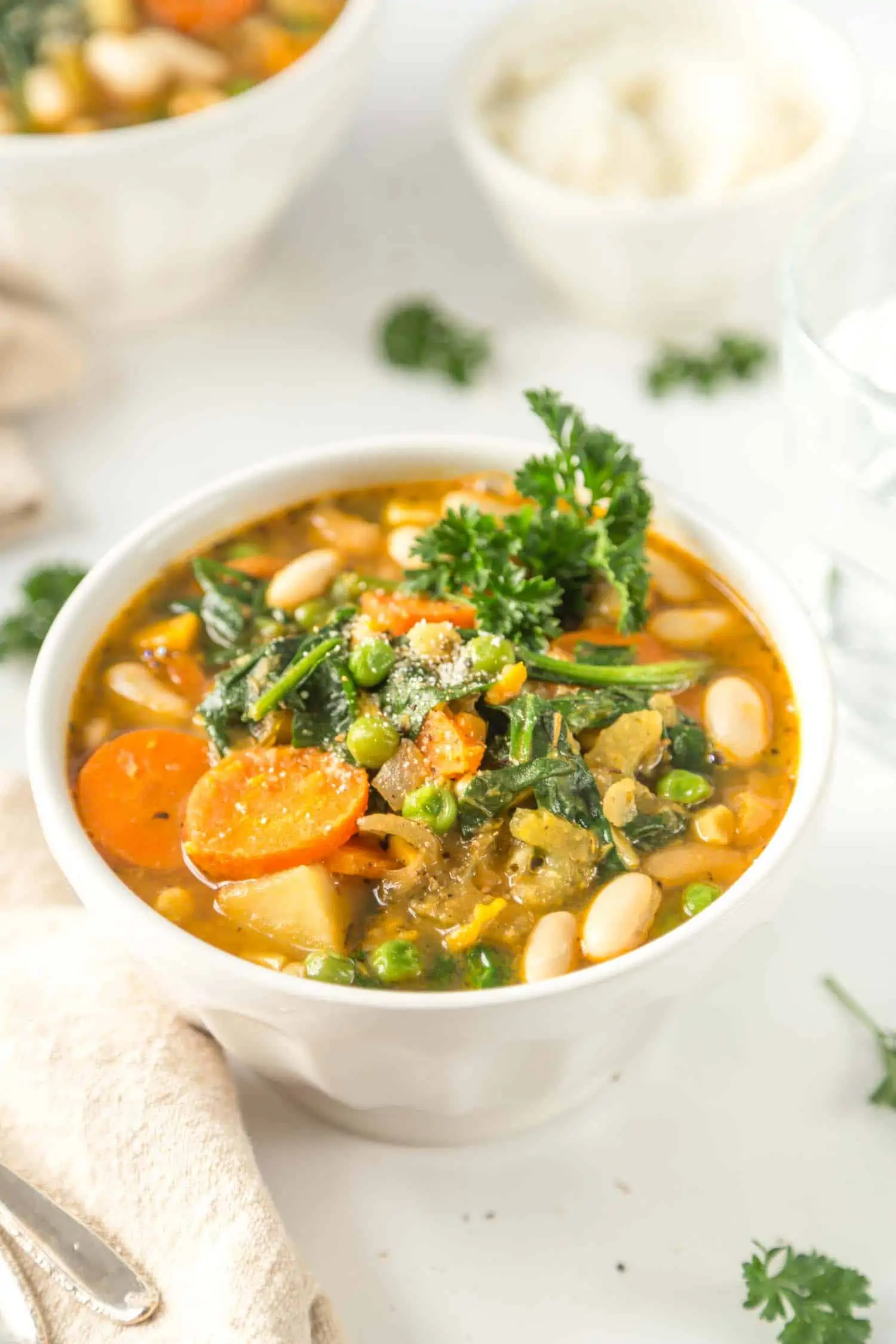 This sensational soup recipe from Plant Based On a Budget is a great place to start. The combination of barley, broth, and a bowl full of vegetables brings us a sense of peace and nourishment. Think of savoring the coziest soup you can imagine while cuddled up with your favorite book and a comfy blanket. The perfect weekend meal for maximum health and well-being. Yum!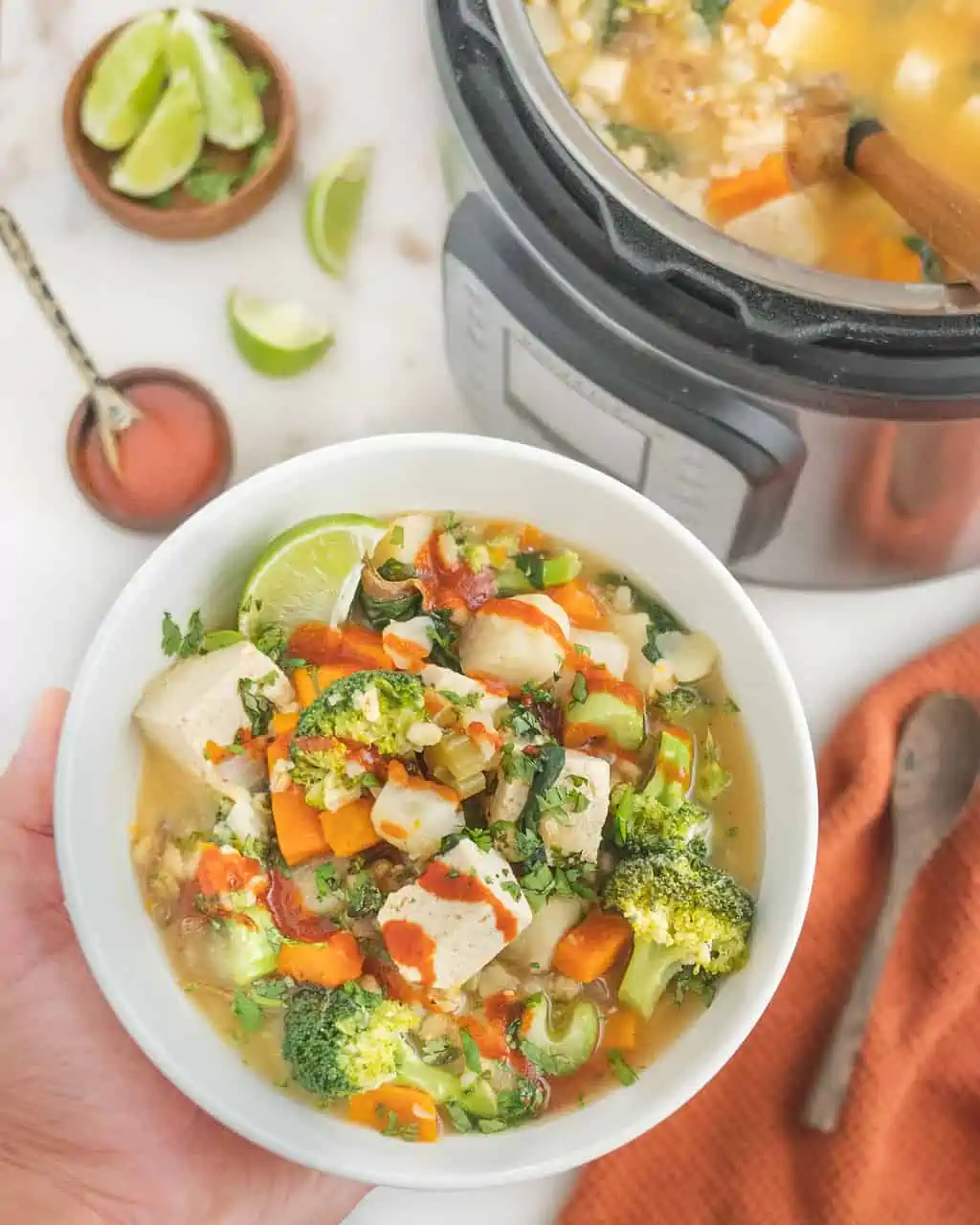 Rachel Steenland helps to power up our paltry breakfast routine with her plant-based Instant Pot recipe. Everything you need to know about steel-cut oats is explained in her terrific tutorial. We love her simple instructions, ingredient swaps, and re-heating tips. With only oats, plant-milk, and a pinch of salt, you can cook yourself a hearty, heart-healthy breakfast bowl that will blow you away!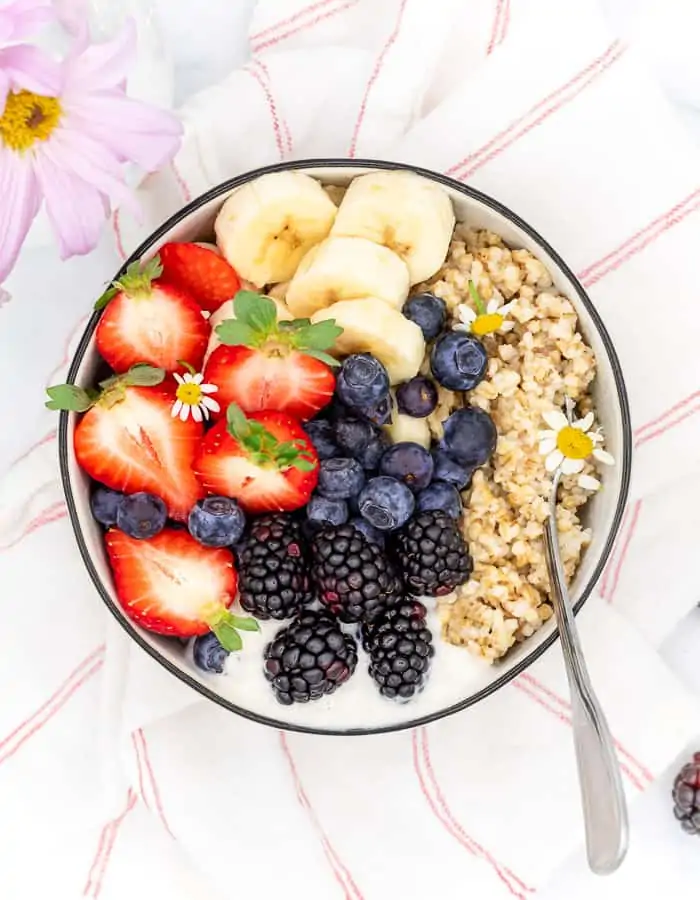 Once you make a batch of apple butter, you'll never be the same again. Sweet Simple Vegan has come up with an Instant Pot recipe that is not only free of refined sugar, but also has the most beautiful brown color, like a creamy, rich caramel. Apply this apple butter to toast, waffles, pancakes (or even oatmeal!), and you'll be amazed how you ever lived without it!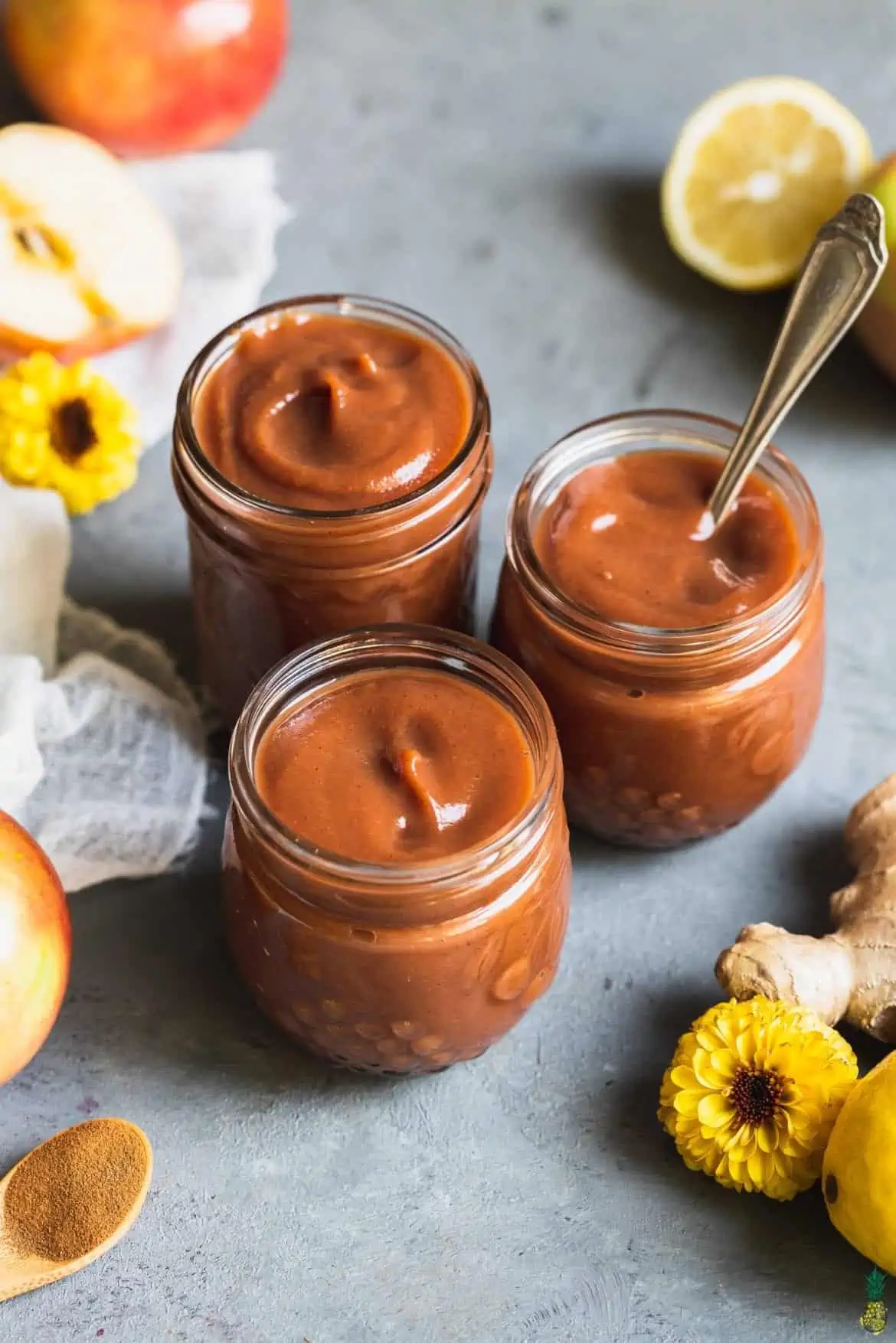 Though both gluten-free and oil-free, this soup packs in such a fantastic flavor. Veggiekins has come up with the most mouthwatering recipe for minestrone soup. Chock full of colorful veggies, a rich tomato base, and paired with vegan-friendly pasta. Amazingly appetizing for all ages and especially when served with some crusty cornbread muffins.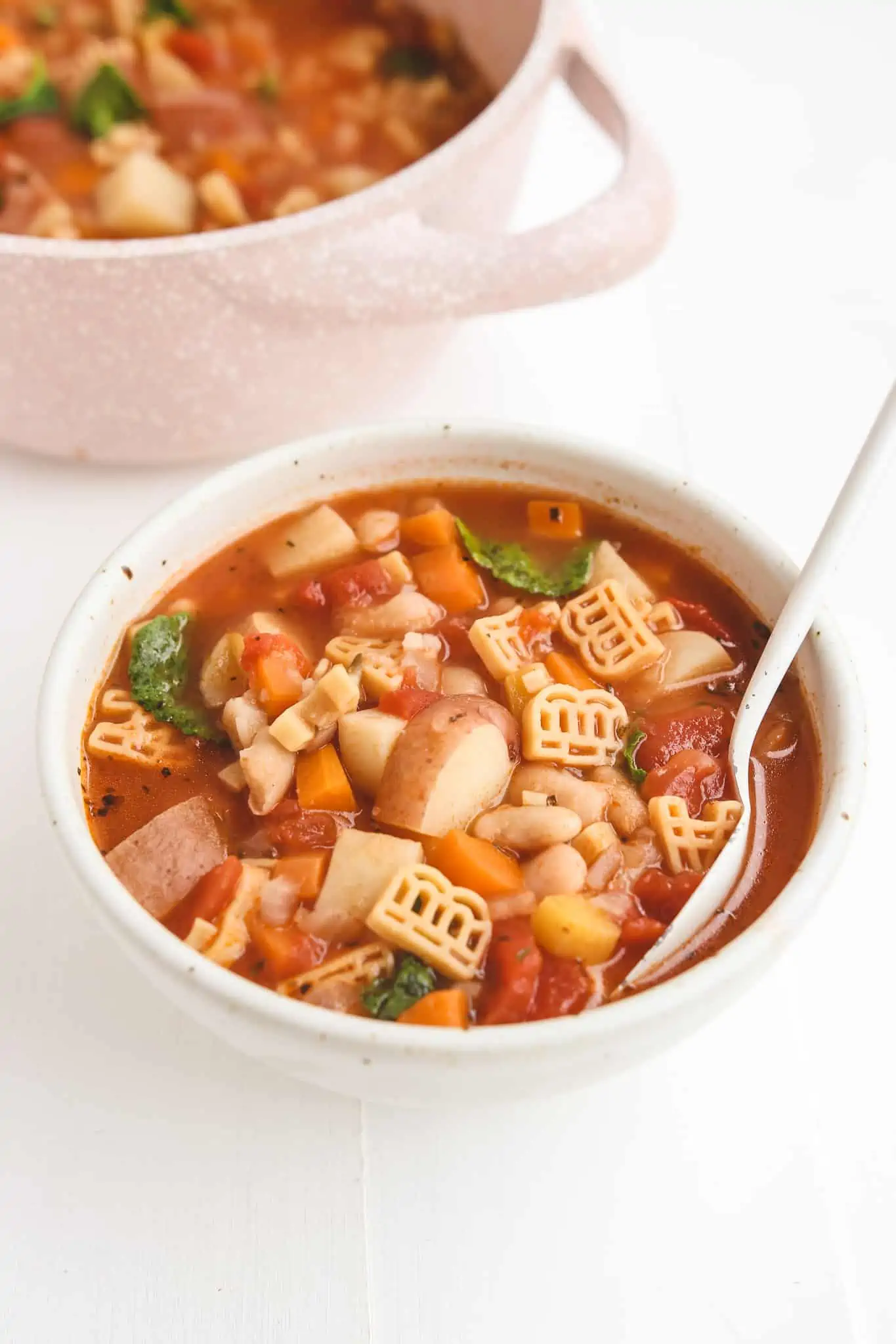 Savor the deliciousness of homemade creamy vegan almond milk yogurt—a yummy treat that can be effortlessly prepared with an Instant Pot thanks to My Quiet Kitchen. With just 5 simple ingredients and a few minutes of hands-on preparation, you can create this tangy and wholesome almond yogurt. Allow it to culture overnight, and awaken to a perfectly tangy and nourishing almond yogurt!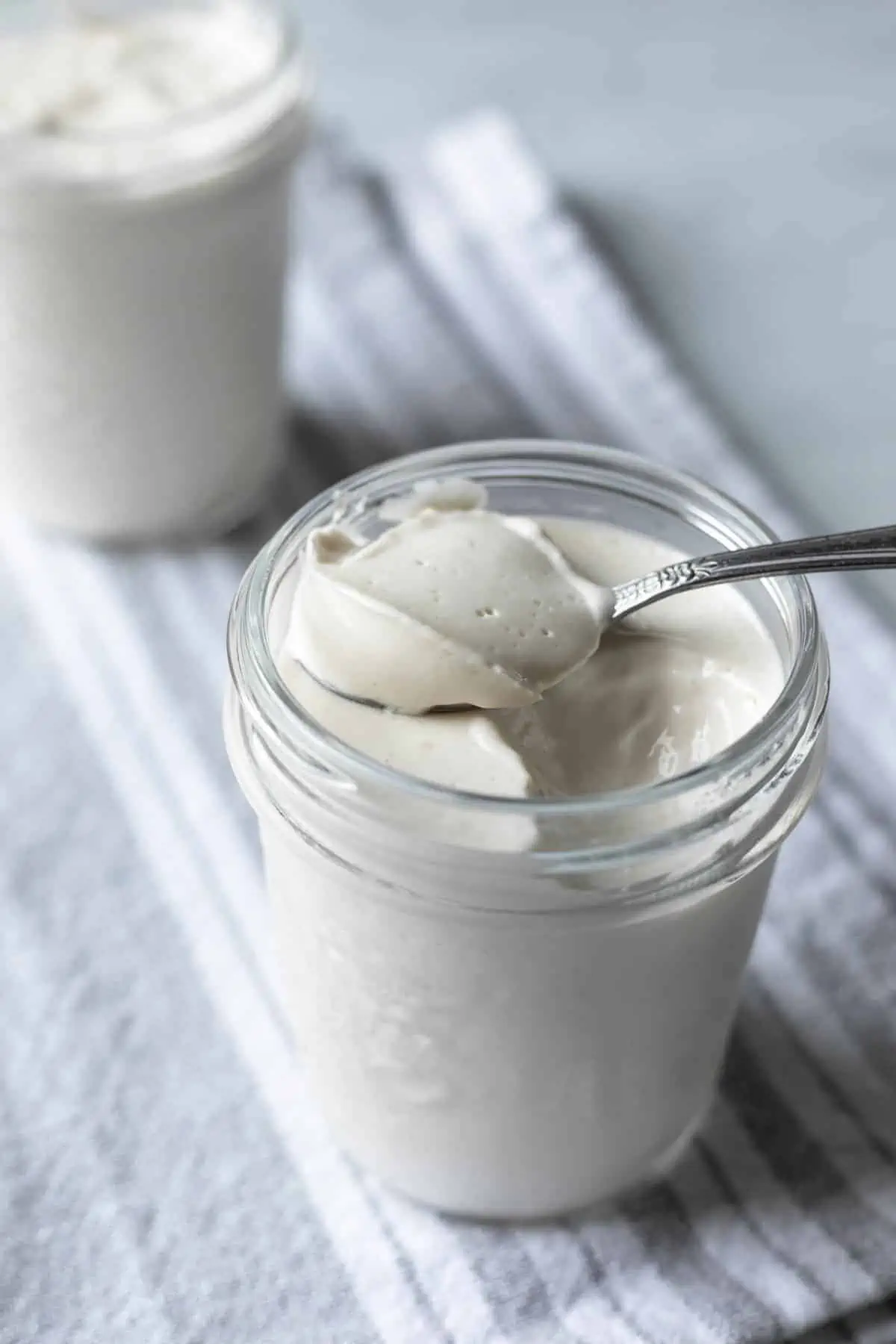 Who doesn't love Dal? This super easy and enjoyable recipe was created by Two Spoons and we're seriously in love! With its wholesome ingredients, aromatic spices, and stew-like consistency, it just begs to be part of your budget-friendly meal routine. Dal is not only delicious, but it is packed with protein, fiber, and flavor. Such a satisfying staple–your stomach will sing its praises!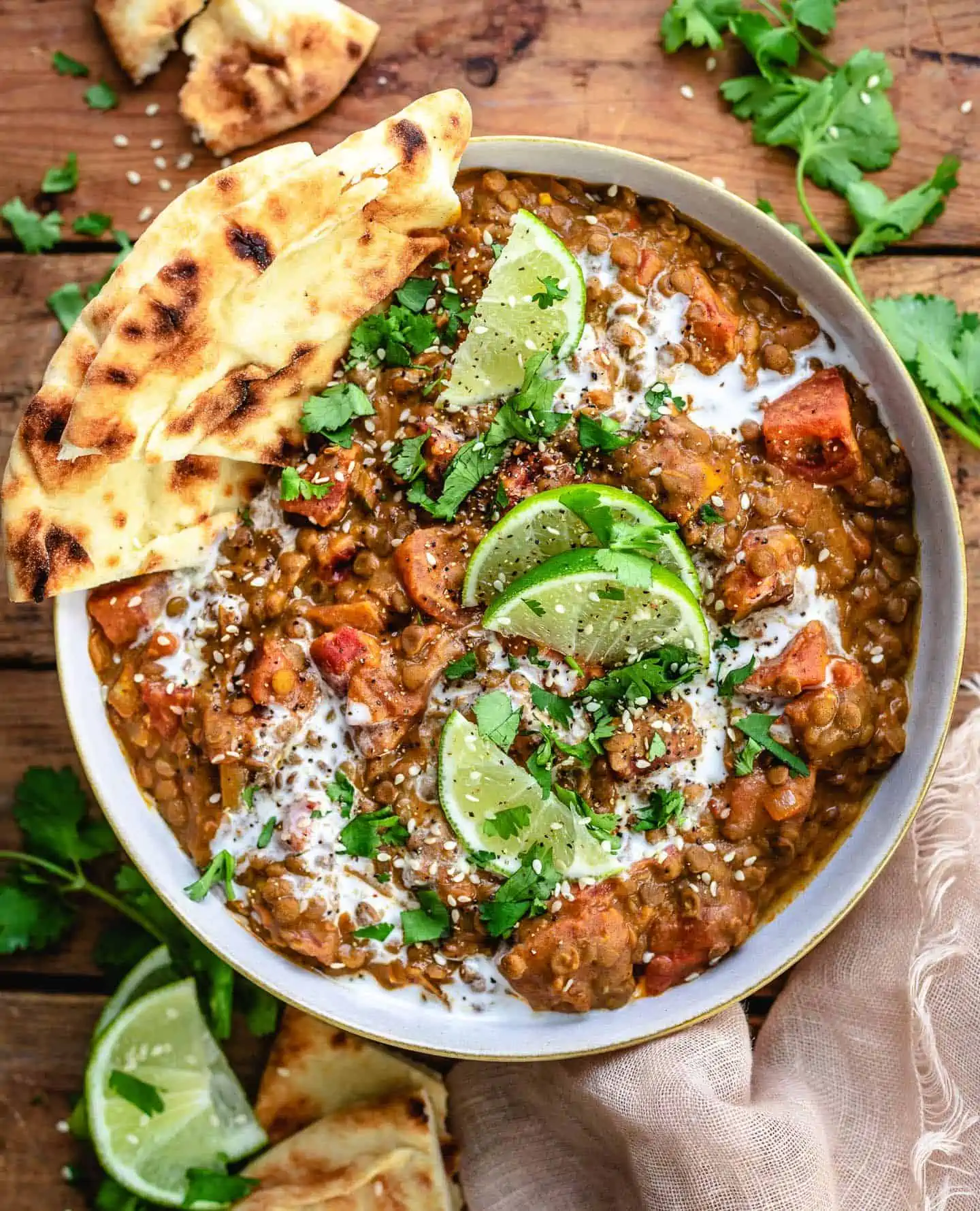 Sweet potatoes are the best! Having them twice-baked is almost like doubling the deliciousness. Plantifully Based has recreated this popular potato recipe and it's so heavenly that you'll be hooked immediately. All of the best toppings are added just like the original, but without any animal products or artery-clogging ingredients. A win-win!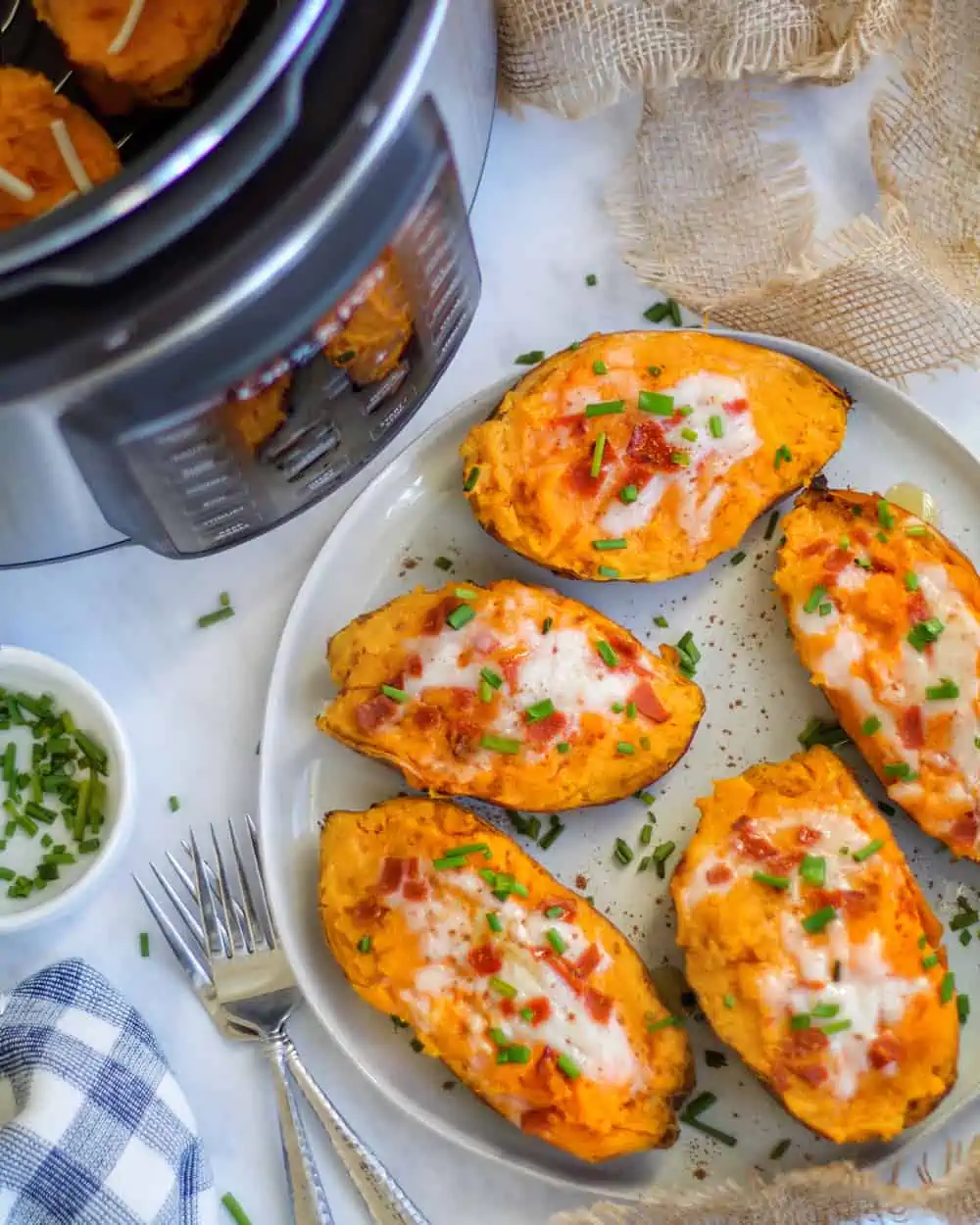 If you're sensitive to tomatoes, but you love chili, this recipe is for you! MegUnprocessed features a fabulous recipe that substitutes cashew cream for crushed tomatoes and still includes all of the ingredients that you love about a chunky chili, such as beans, onions, garlic, and peppers. She even includes a stovetop version, if you don't own an Instant Pot. Super satisfying and also helps to avoid acid reflux. Yes!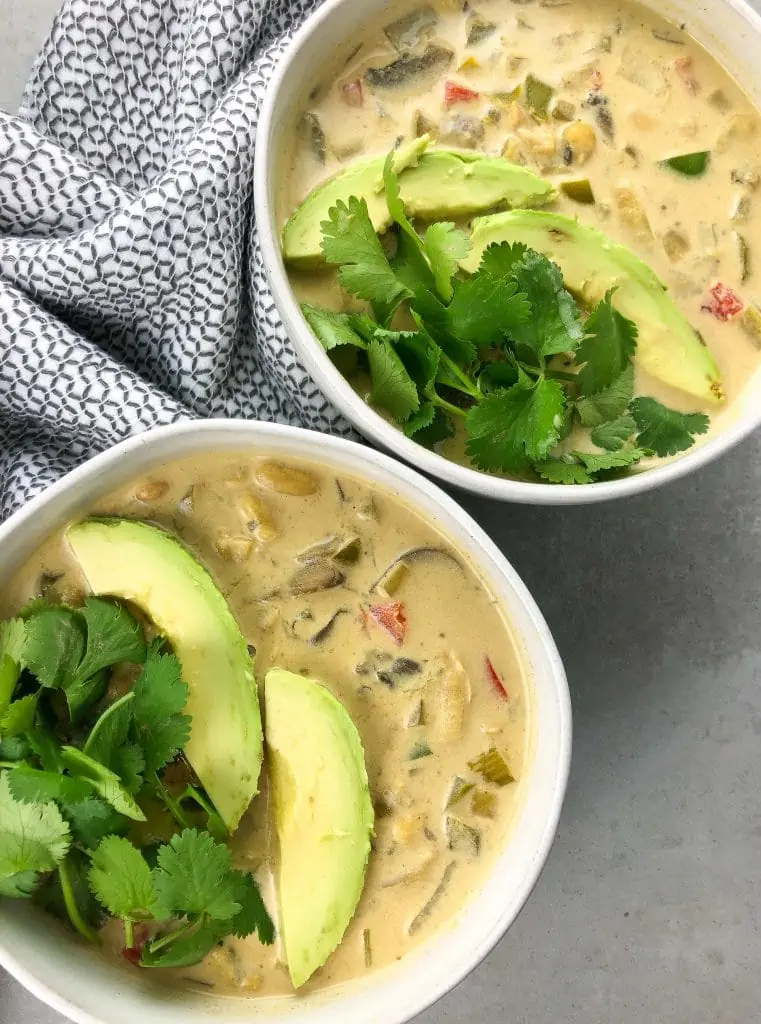 We might be biased, but our Instant Pot pasta recipe can't be beat. Just throw in three ingredients: dry pasta, pasta sauce, and veggie meatballs with a jar of water and–presto!–your delightful dinner is done! Only one pan to clean and you have the rest of the night to cuddle with your loved ones. So simple and so easy in just a half an hour!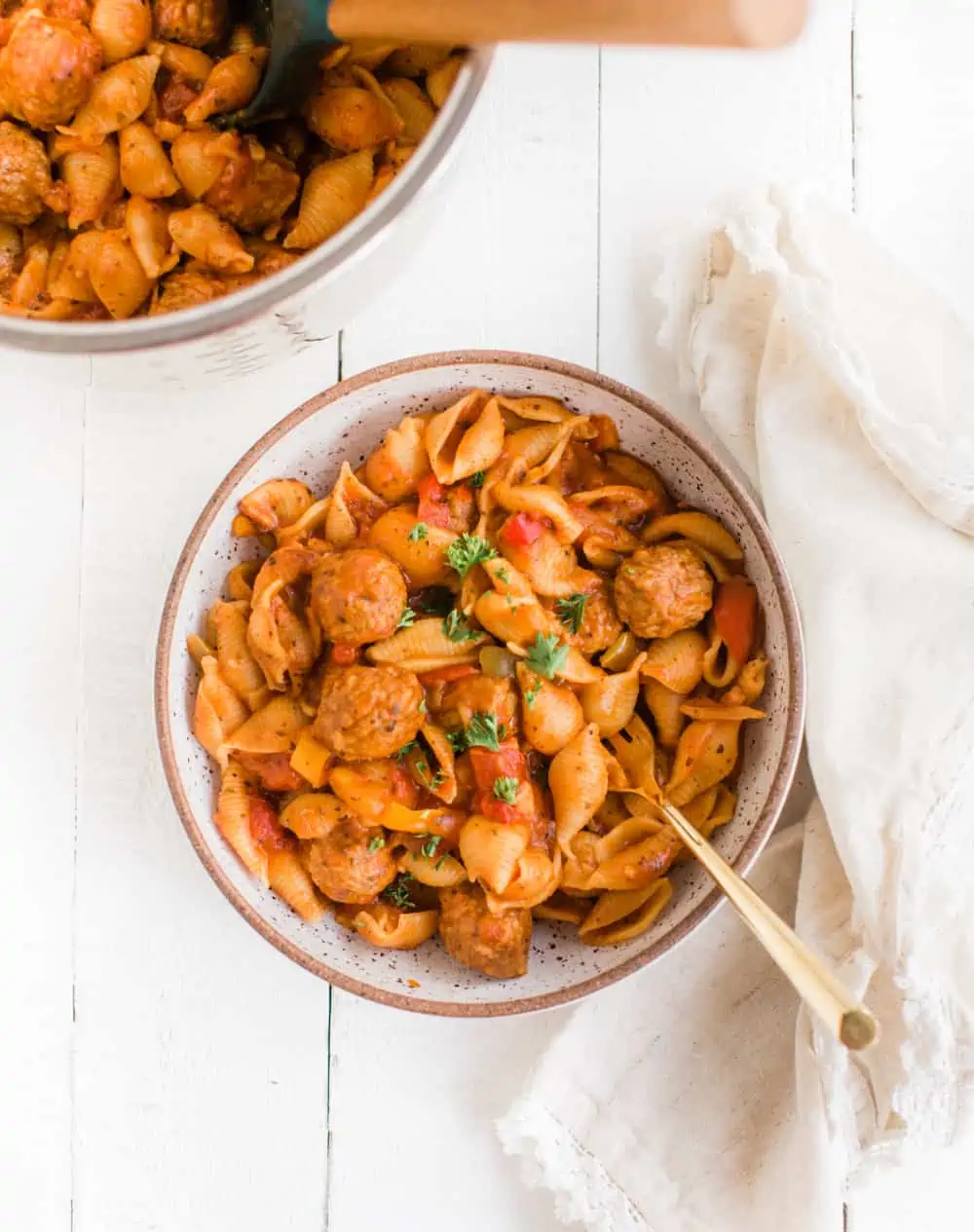 Sorry (not sorry), but we had to share our other fabulous vegan Instant Pot recipe. When you're looking to cut down on plastic waste and pre-packaged foods, making your own from scratch is definitely the way to go. Refried beans made in a pressure cooker are not only much healthier than canned versions, they're also a lot cheaper and over-the-top tasty.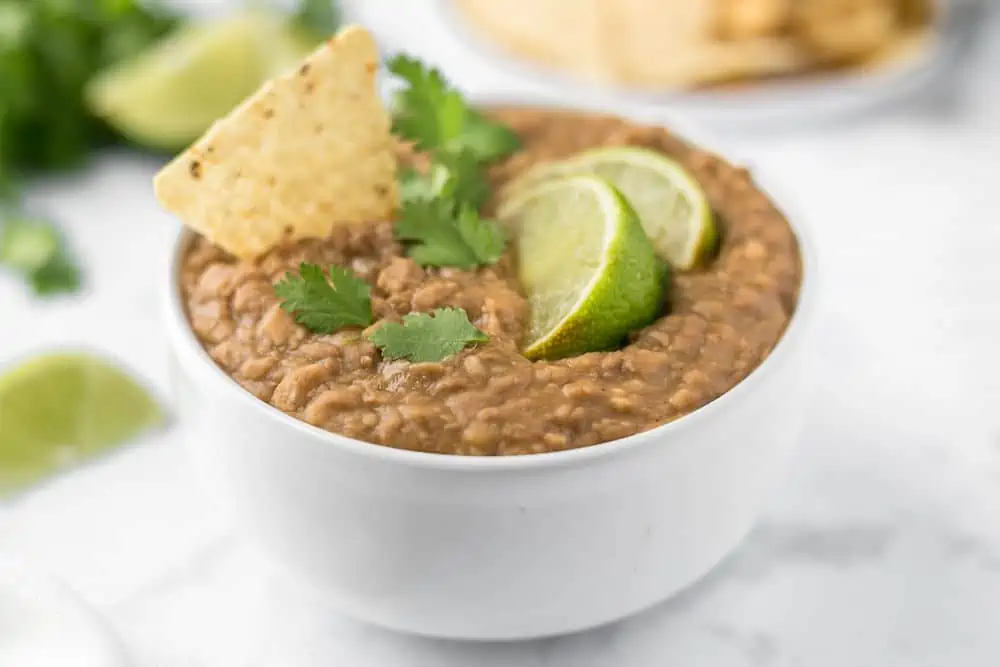 Indulge in the luxuriousness of this Instant Pot Potato Leek Soup—a velvety, creamy, and utterly satisfying dish from Vegan Huggs! Ideal for busy weeknights, this soup can be prepared in no time!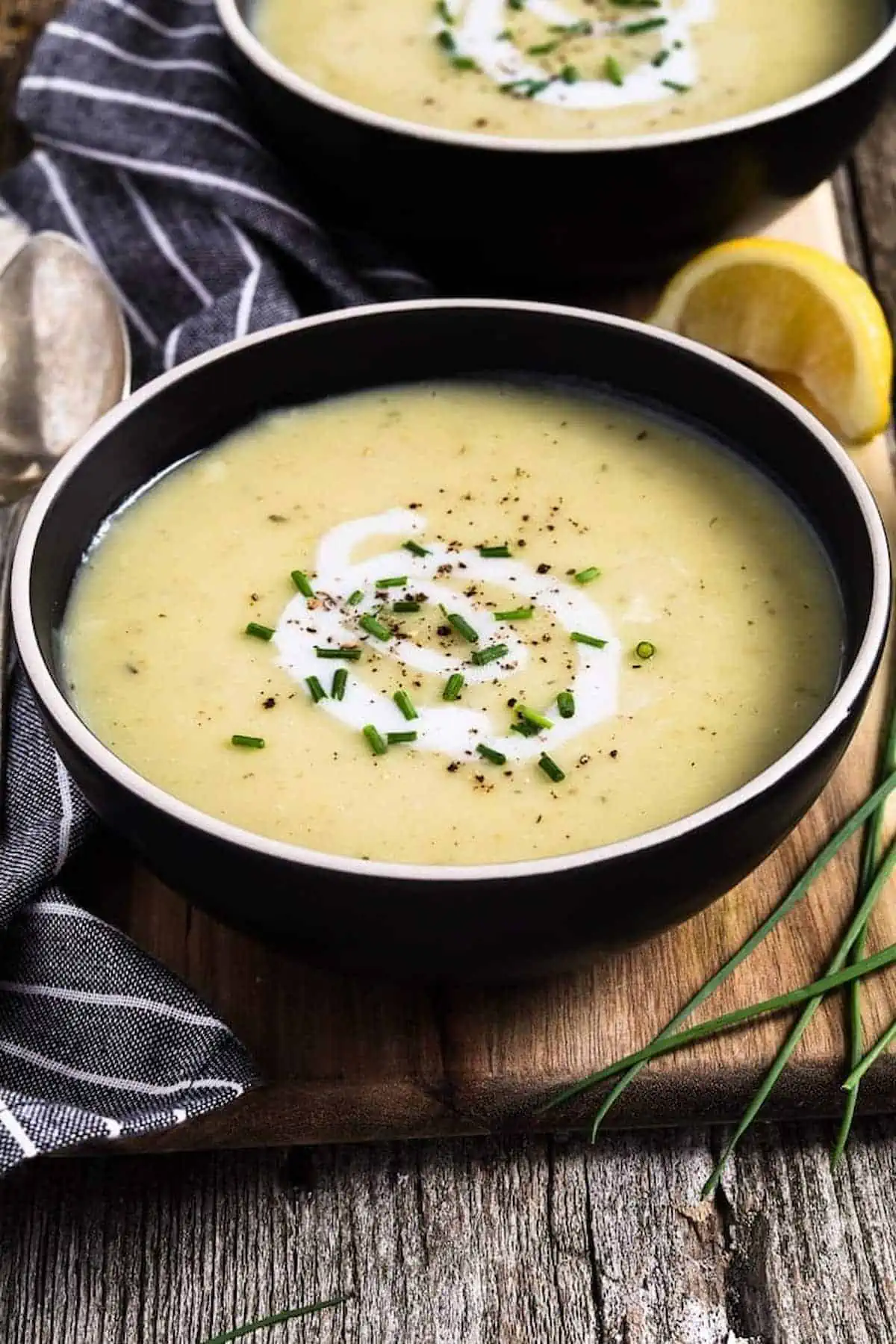 Plant You shares her three-ingredient-only recipe for marvelous mashed potatoes that is not only whole food and plant-based, but also oil-free! How can you go wrong with such a super simple, creamy classic? We love that you can have fluffy and mellow mashed potatoes at any time of day or at any time of year with barely any effort. Hooray!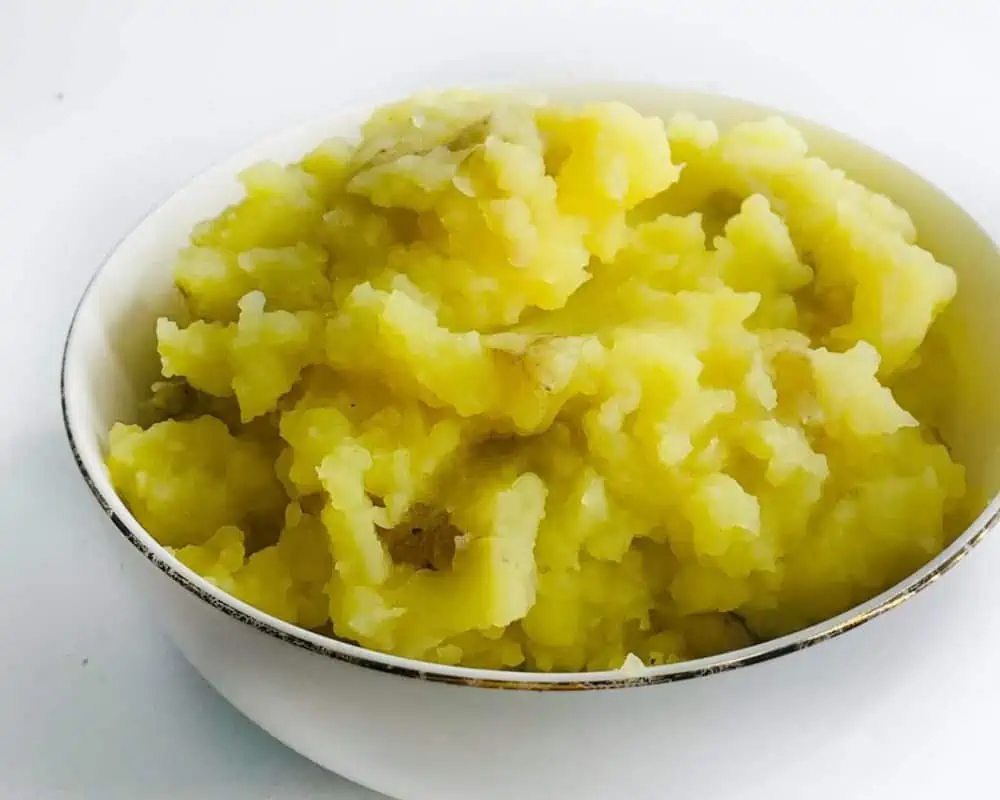 Experience the wholesome goodness of this Instant Pot Bean Soup from Evergreen Kitchen—a nourishing blend of navy beans, fresh vegetables, Italian seasoning, and a hint of refreshing lemon. The flavors burst with brightness and delightful taste. Opting for dried beans enhances the richness of this Instant Pot soup, and the best part is you can skip the pre-soaking step!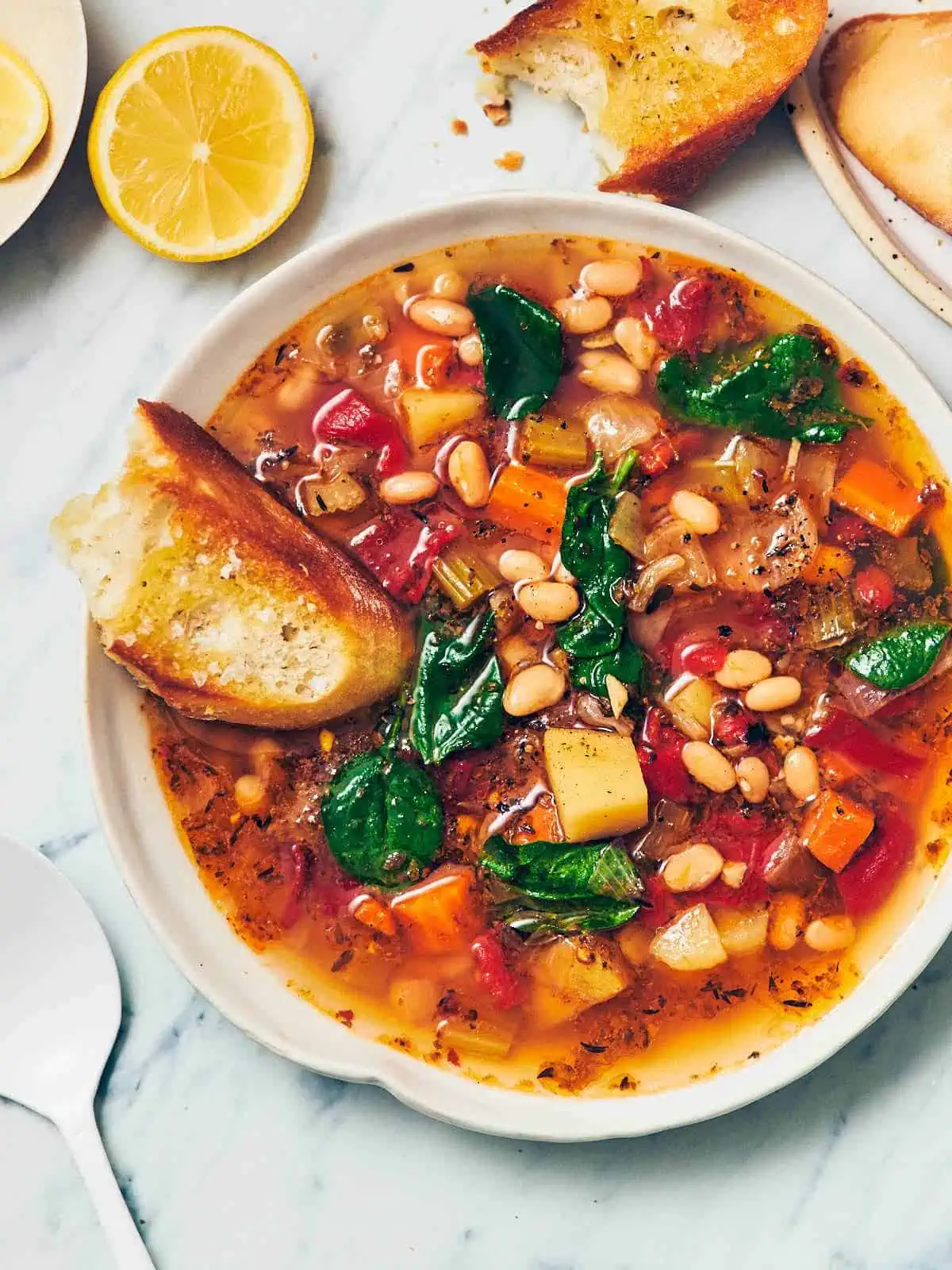 This recipe for cilantro rice from From My Bowl is one of the easiest vegan Instant Pot recipes ever! All you need to do is toss in your ingredients and cook the rice on high pressure for 22 minutes. Go ahead and serve with quesadillas, tostadas, and more!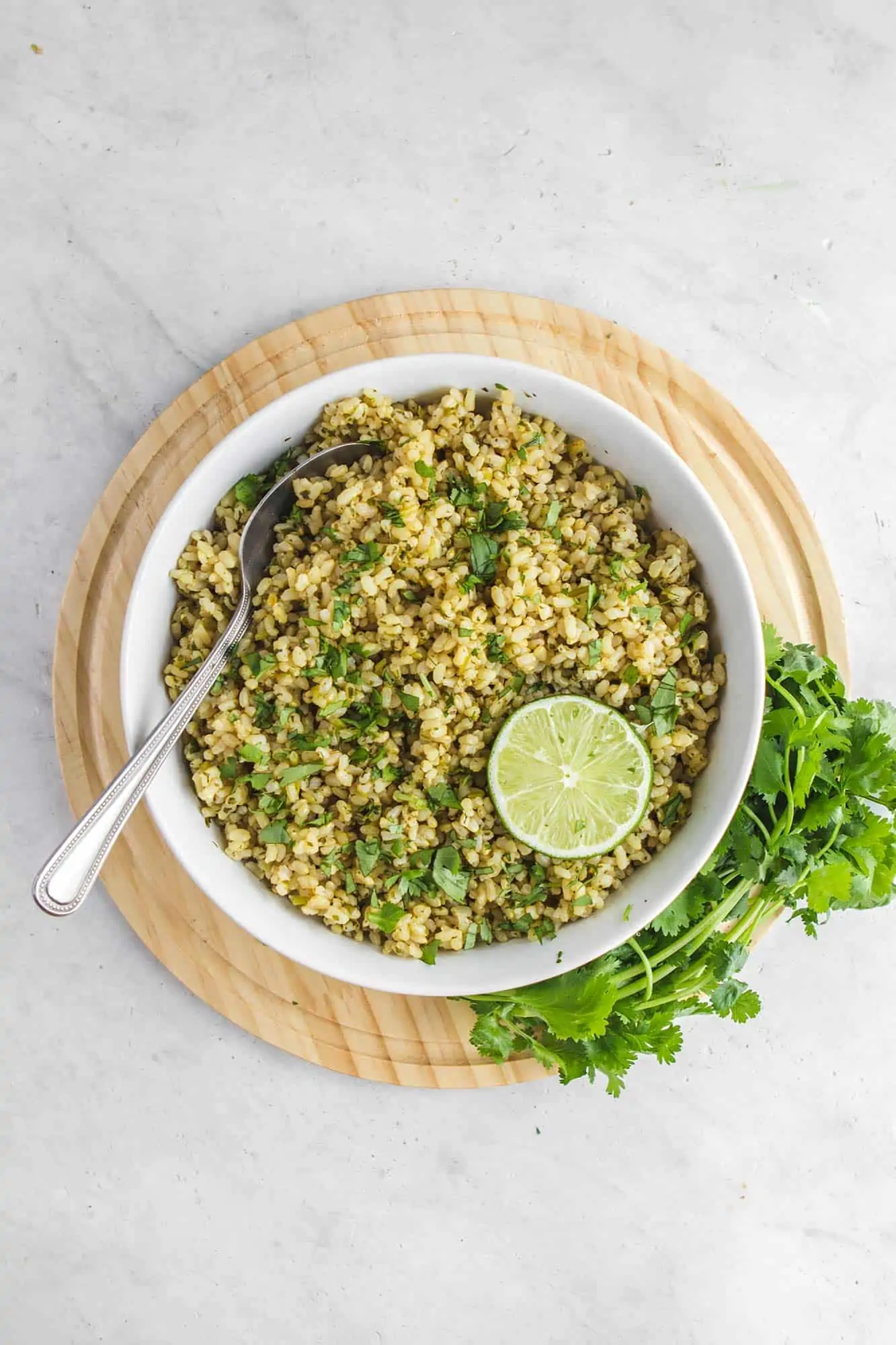 Experience the ultimate comfort on chilly days with a generous bowl of hearty chili that can be effortlessly prepared in minutes, leaving you free from kitchen stress. This Instant Pot Vegan Chili by Eat Plant-Based is a breeze to make and brims with a plethora of nourishing and wholesome ingredients, ensuring a healthy and satisfying meal.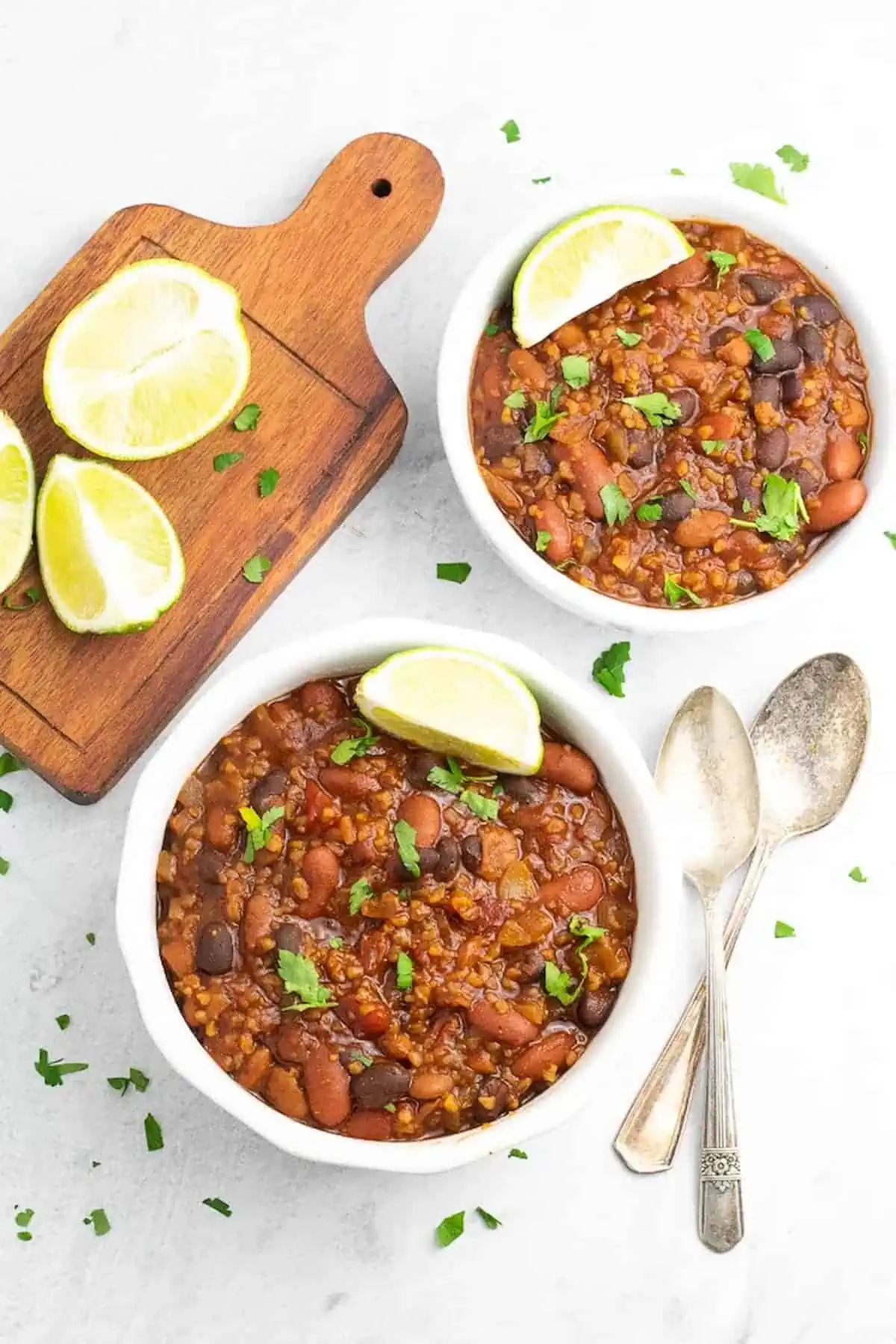 Level up your breakfast game with this super easy vegan Instant Pot recipe for strawberry rhubarb compote! With only four ingredients needed, you just need a few minutes before you're on your way to a life filled with this sweet (and very pretty) compote. Smother onto pancakes, enjoy with ice cream, or just scoop straight from the jar!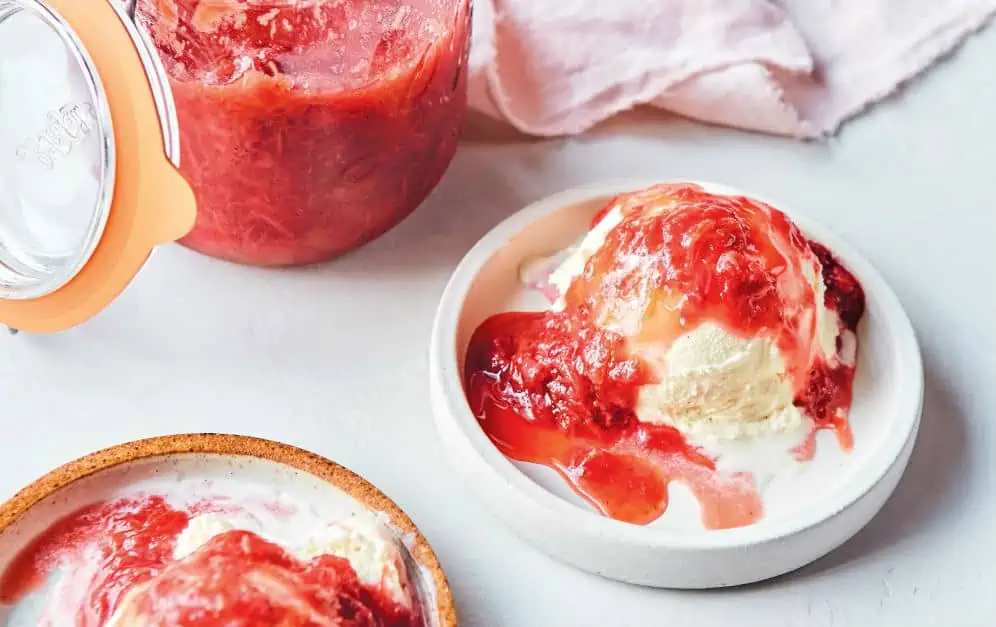 Prepare to be enchanted by the vibrancy and tantalizing flavors of Paper and Heart's Chimichurri Rice—a side dish that exudes both visual appeal and exquisite taste. Its captivating presence on the table is surpassed only by its ability to harmonize flawlessly with a multitude of culinary styles and cuisines.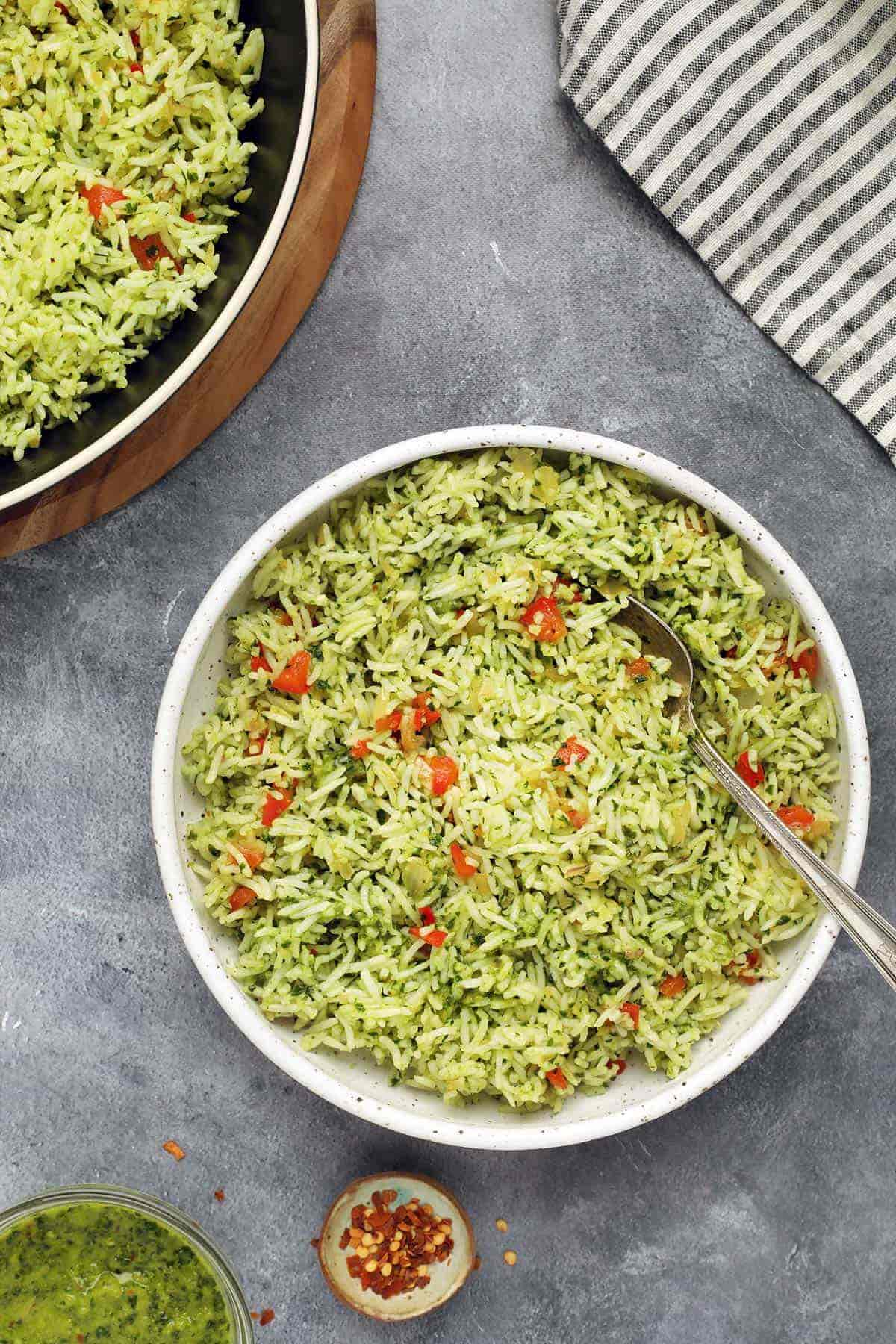 Elevate your busy weekdays with the convenience and flavors of Instant Pot Coconut Chickpea Curry—a creamy vegan curry by Piping Pot Curry. Crafted using essential pantry ingredients, this one-pot meal, complete with pot-in-pot brown rice, offers a truly satisfying and nourishing dining experience.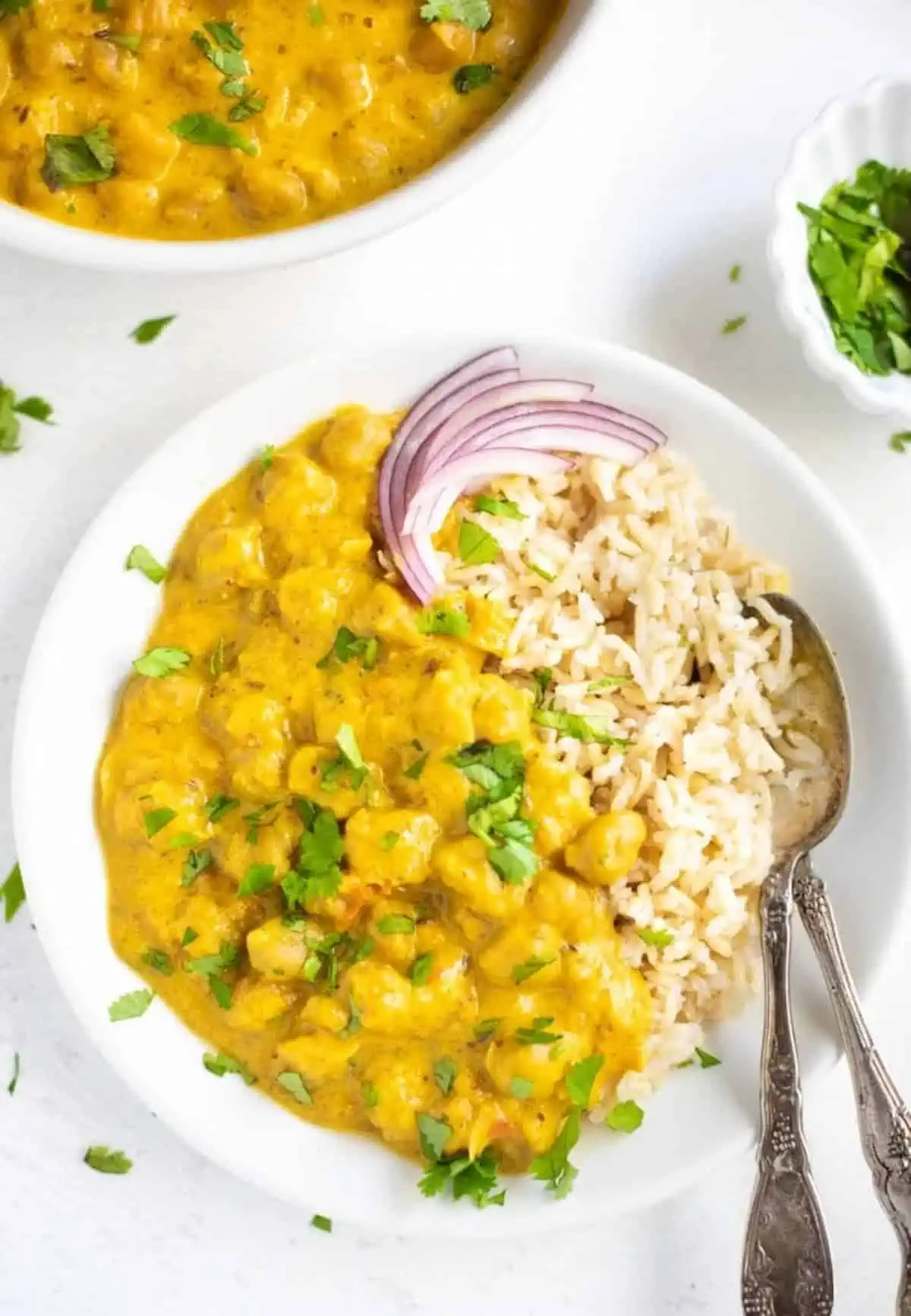 Sometimes there's no better way to warm up on a cold winter night than to curl up with a hearty bowl of vegan beef stew. This awesome recipe comes from our friends at Rescue Dog Kitchen and you'll love how easy it is! Made with vegan beef, potatoes, peas, and more, this vegan beef stew might just become your new favorite comfort dish.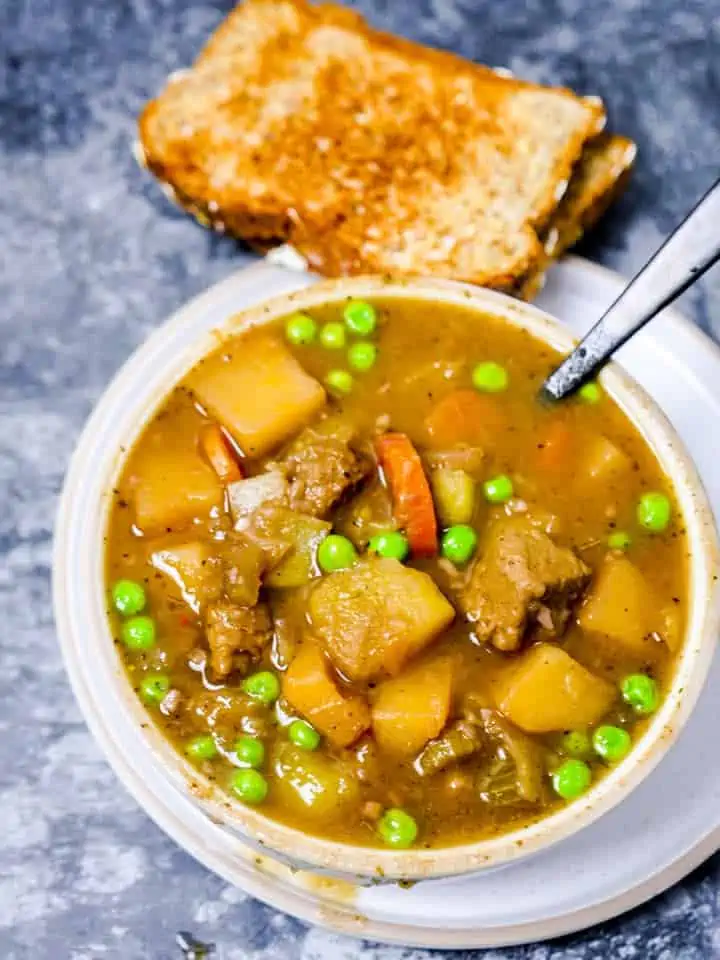 If you've ever wanted to make your own vegan breakfast sausage but were afraid to try, then this recipe from My Quiet Kitchen is for you! Once you've blended up your ingredients such as vital wheat gluten and chickpea flour and formed your sausages, the Instant Pot will cook them to perfection! They'll keep up to 5 days in the fridge or up to 1 to 2 months in the freezer!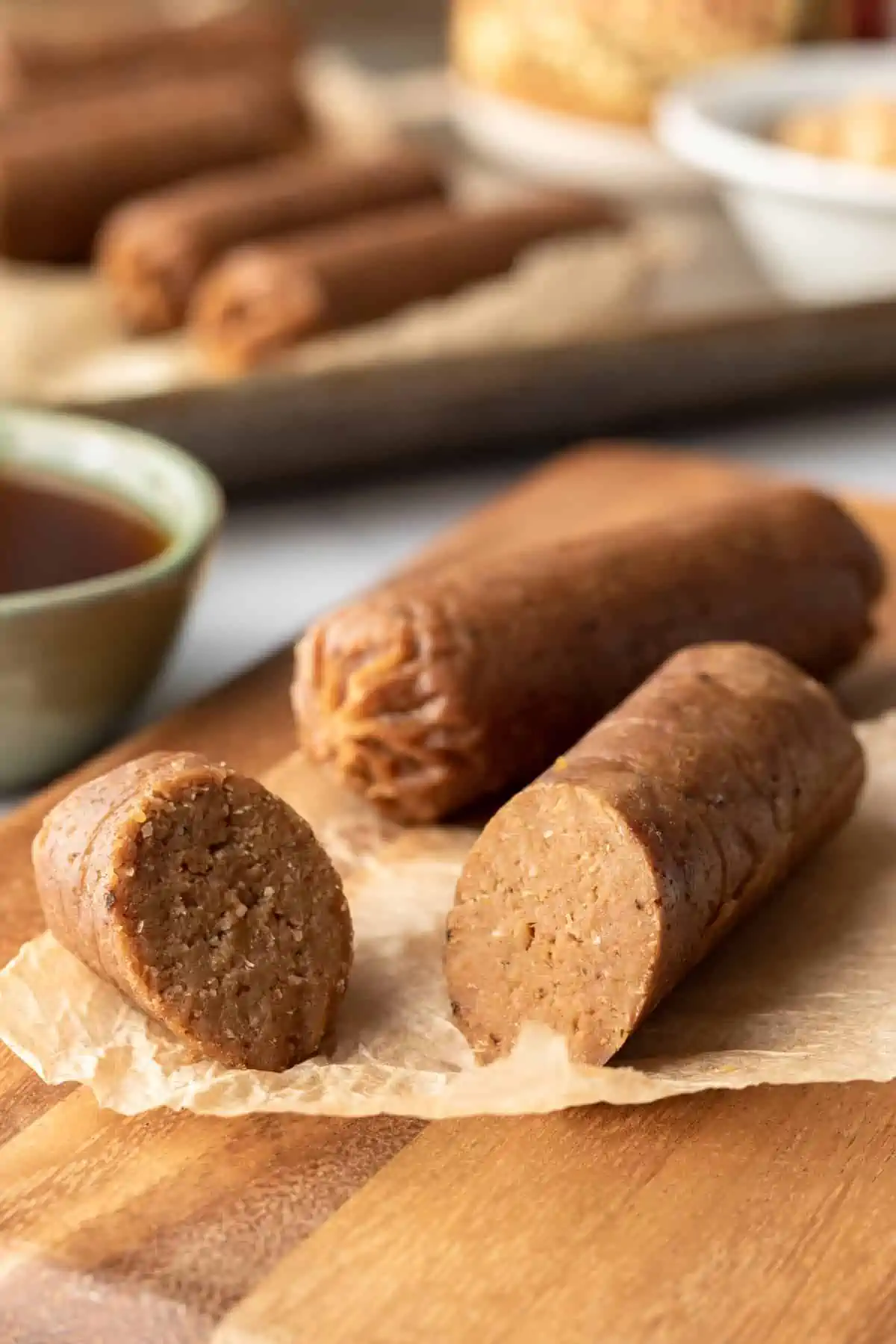 Have you ever wanted to make your own vegan yogurt? Well thanks to this recipe by The Hidden Veggies, you can go forth with confidence! You'll just need unsweetened soy milk and some cultures to get started and then you'll be on your way to amazing yogurt every day!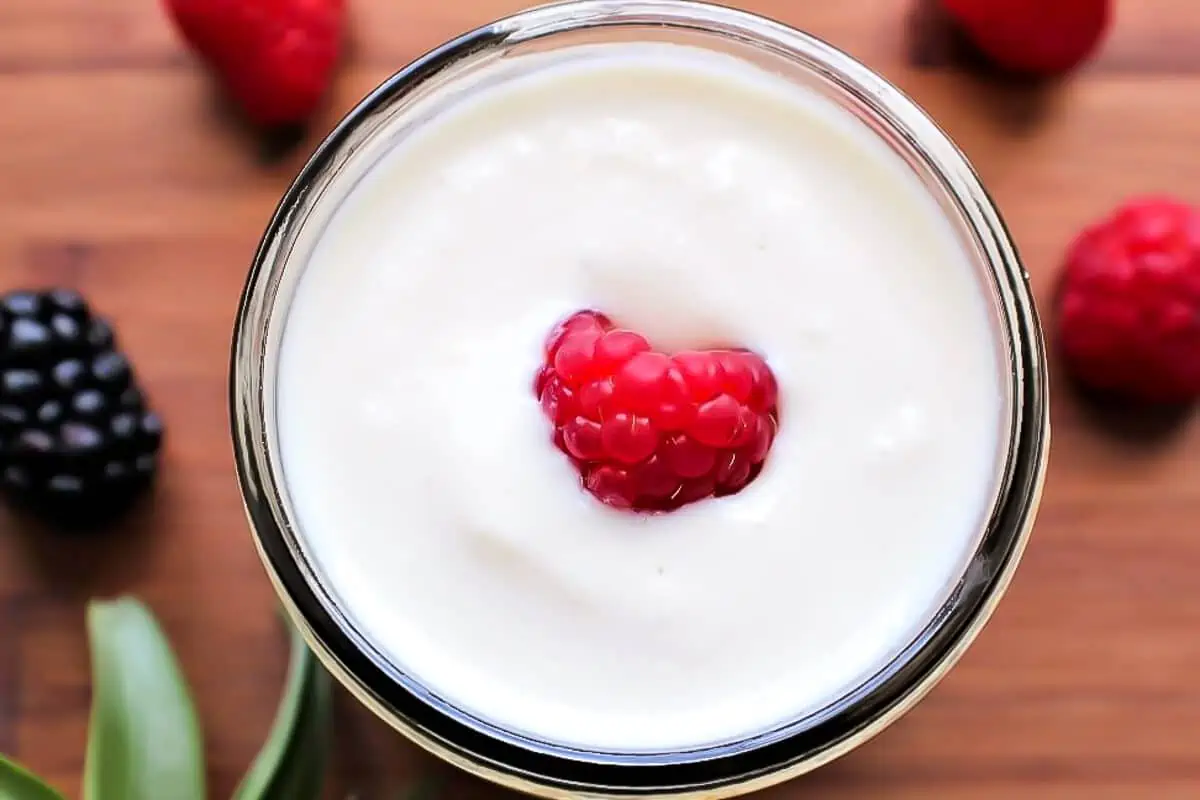 Experience the flavors of Creole gumbo in a delightful vegan rendition with this Instant Pot recipe from Veggie Fun Kitchen. Bursting with robust flavors and aromatic seasonings, this gumbo substitutes fresh and canned vegetables, which can be savored over a bed of cooked rice if preferred. For an extra touch, introduce your preferred vegan sausage or relish the simplicity of a nourishing and flavorsome vegetable soup effortlessly prepared in the Instant Pot.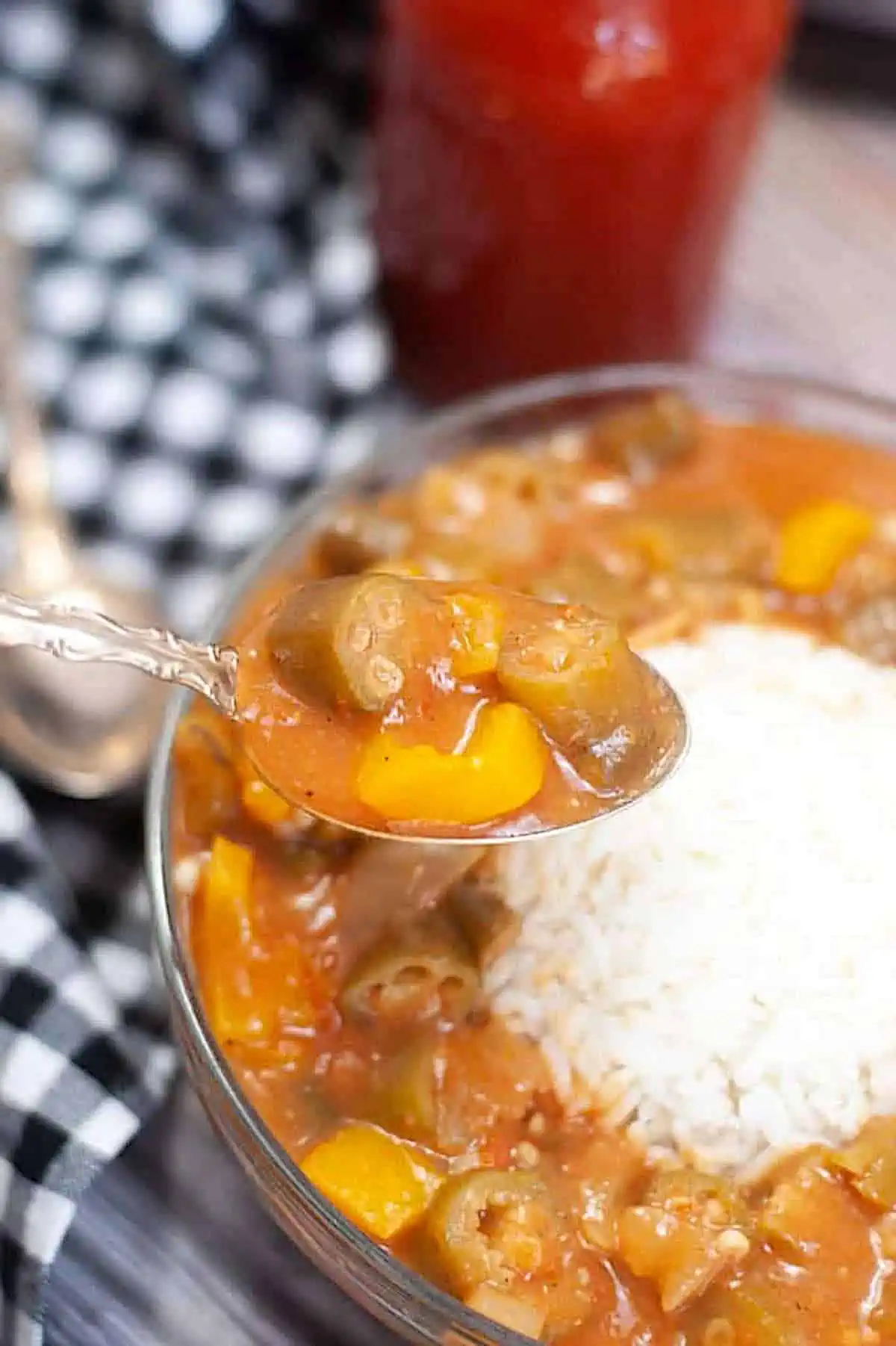 Indulge in the convenience of Instant Pot vegetable rice pilaf—an incredibly easy-to-prepare side dish that demands only a few minutes of prep time. Running on Real Food shows us how in just 40 minutes you'll be able to relish this wholesome and nutritious accompaniment to elevate your meal.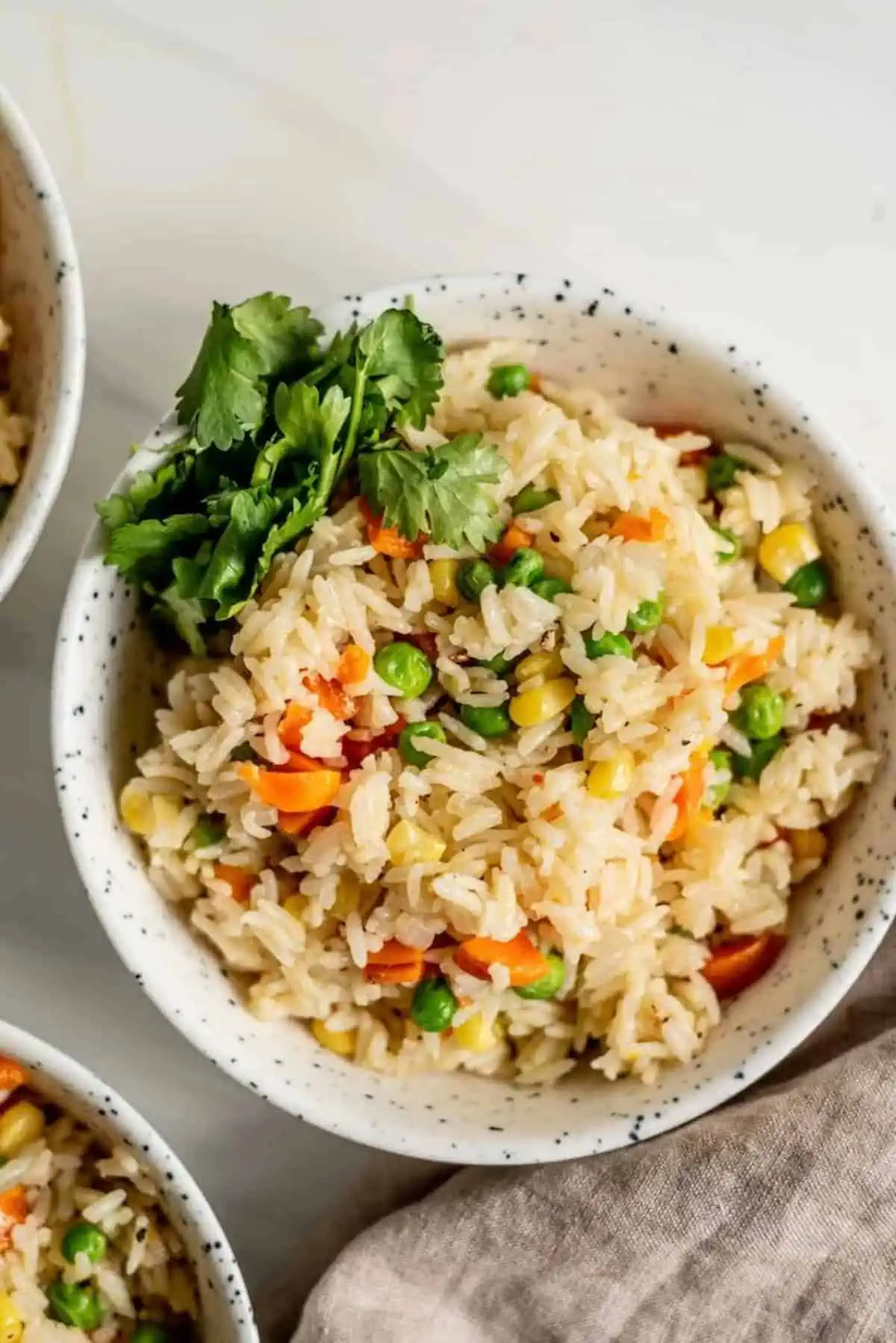 Discover the sheer simplicity and incredible flavors of this Instant Pot Cajun pasta recipe—a vegan rendition that rivals the original. With its versatility, you can effortlessly customize the spice level to your preference.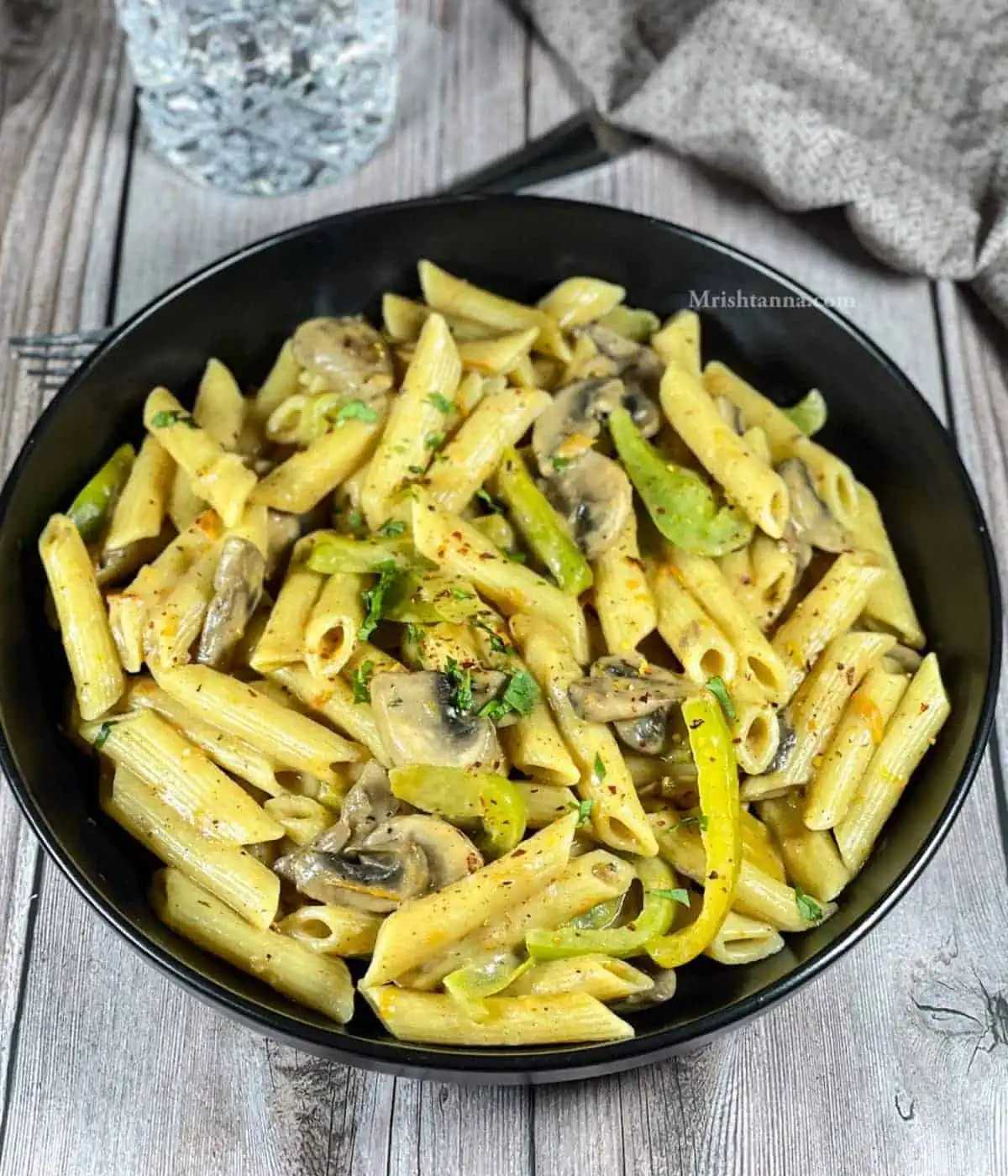 Effortlessly prepare Spinach Rice and Chickpeas—a flavorful combination of beans and grains swiftly prepared in the Instant Pot thanks to Veggie Inspired. Whether served as a main course or as a side dish alongside a heartier meal, this dish promises to impress. From start to finish, it requires under 30 minutes, ensuring a quick and satisfying meal.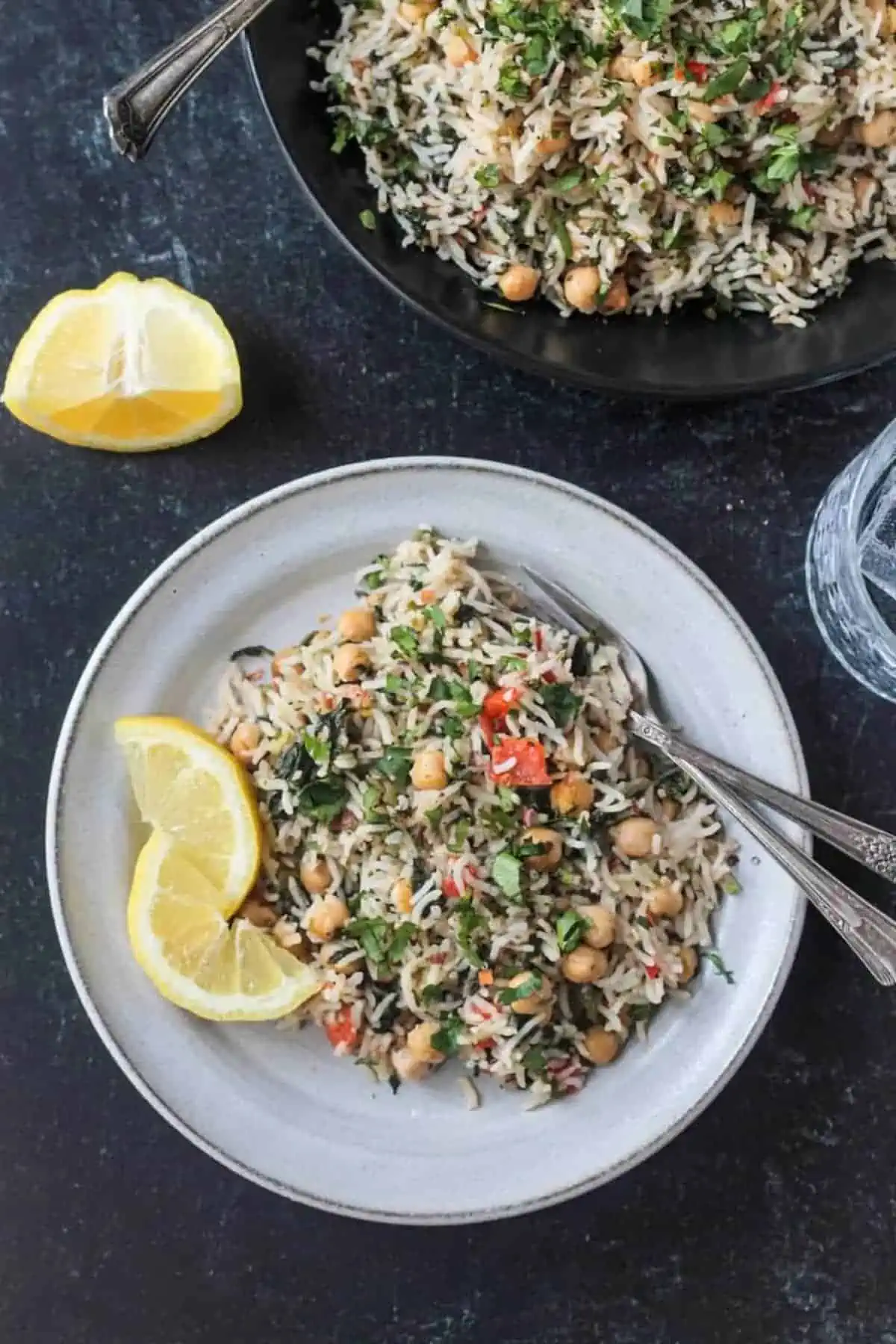 Savor the ideal dinner solution for busy weeknights with this Instant Pot cauliflower soup by Vegan Heaven. It's vegan, incredibly simple to prepare, healthy, and undeniably comforting! A family favorite that guarantees satisfaction.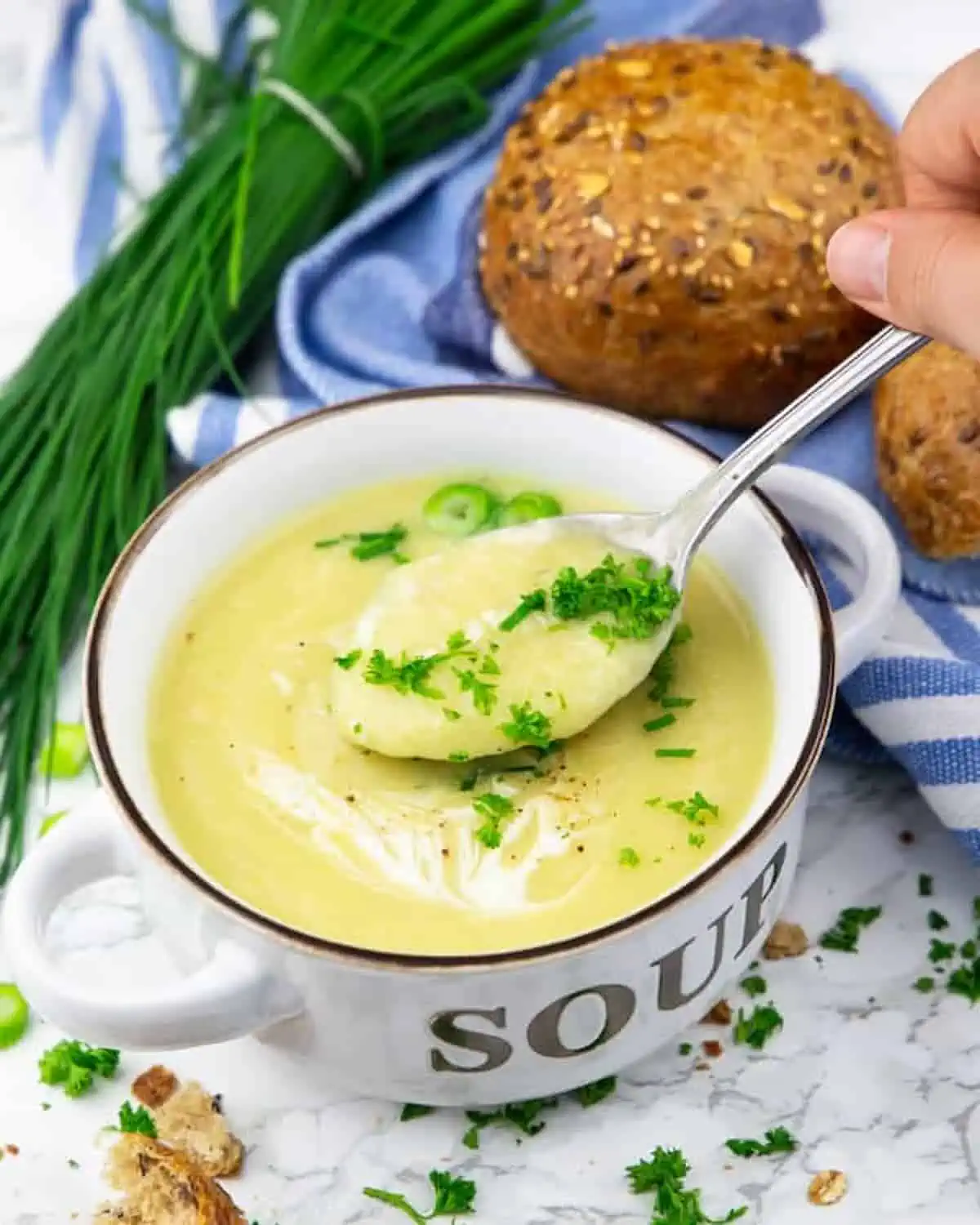 Experience the boldness and richness of Instant Pot Vegan Lentil Bolognese—a robust, thick, and flavor-packed dish that mimics the texture of meat with satisfying chewiness and umami goodness. This protein-packed meal from Kiip Fit is not only easy to prepare but also perfect for busy weeknights, making it a family-friendly meal that will leave everyone satisfied.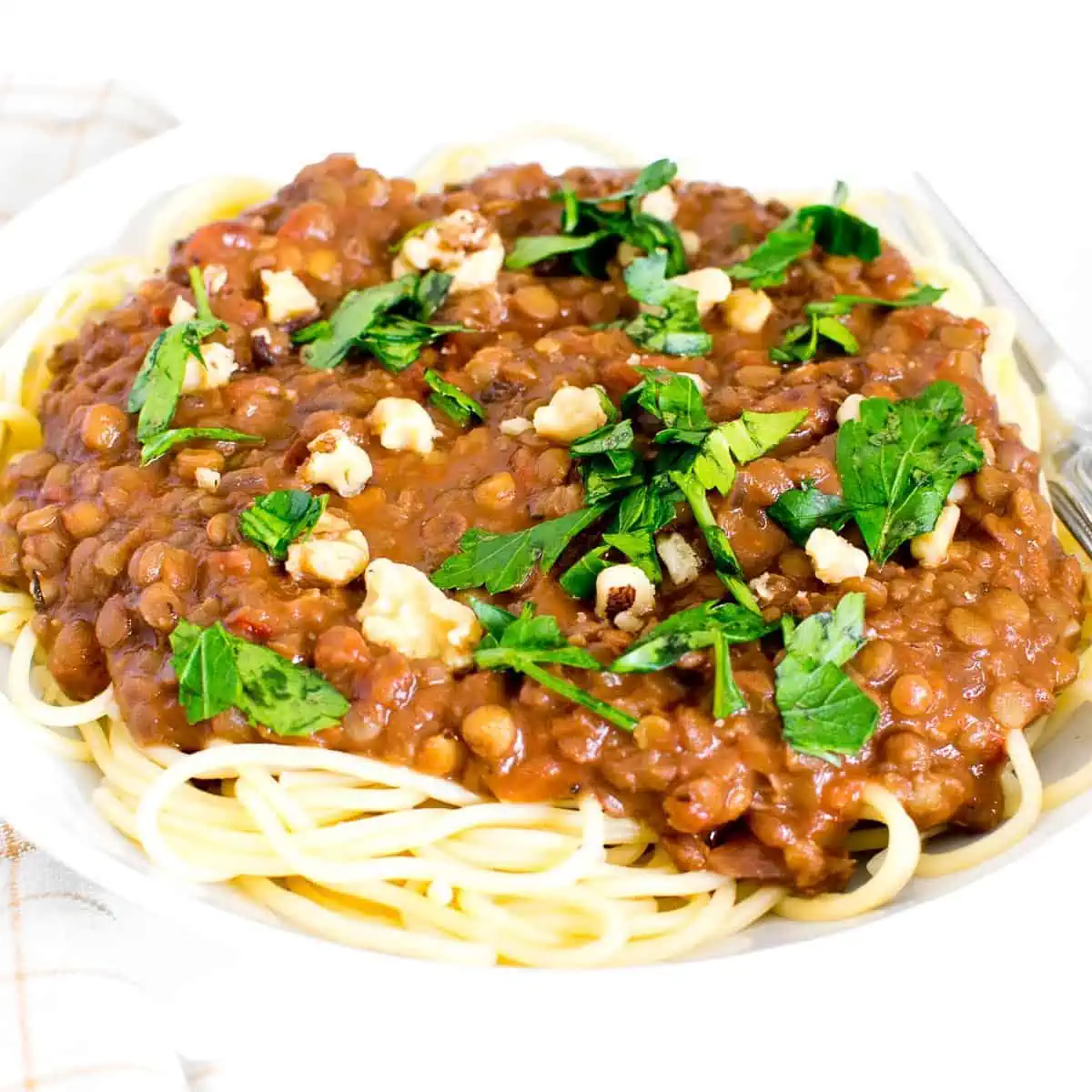 Indulge in the ultimate one-pot family meal—the Vegan Instant Pot Portobello Pot Roast from A Virtual Vegan! Meaty portobello mushrooms are accompanied by melt-in-your-mouth vegetables and a lusciously thick, flavorful gravy. Not only does it taste amazing, but it's also incredibly easy, quick, and convenient, requiring minimal clean-up.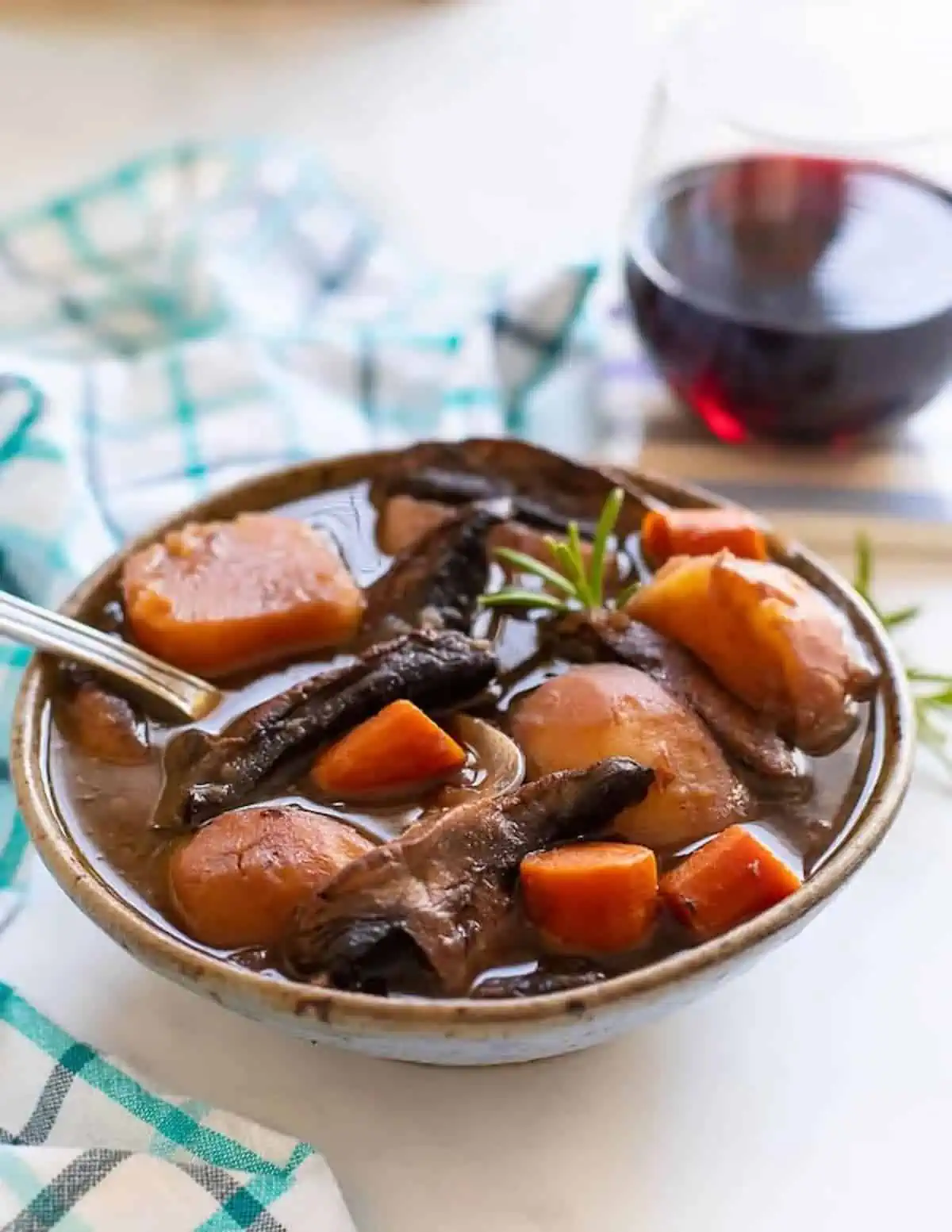 Transport your taste buds to the vibrant flavors of Korean BBQ with these seasoned red lentils prepared effortlessly in the Instant Pot. With the added benefits of being (mostly) oil-free and processed sugar-free, these lentils are perfectly spiced. Veggie Fun Kitchen shows how to prepare them with ease in your pressure cooker and serve them over rice, vegetables, or roasted potatoes for a flavorful, wholesome, and plant-based dish.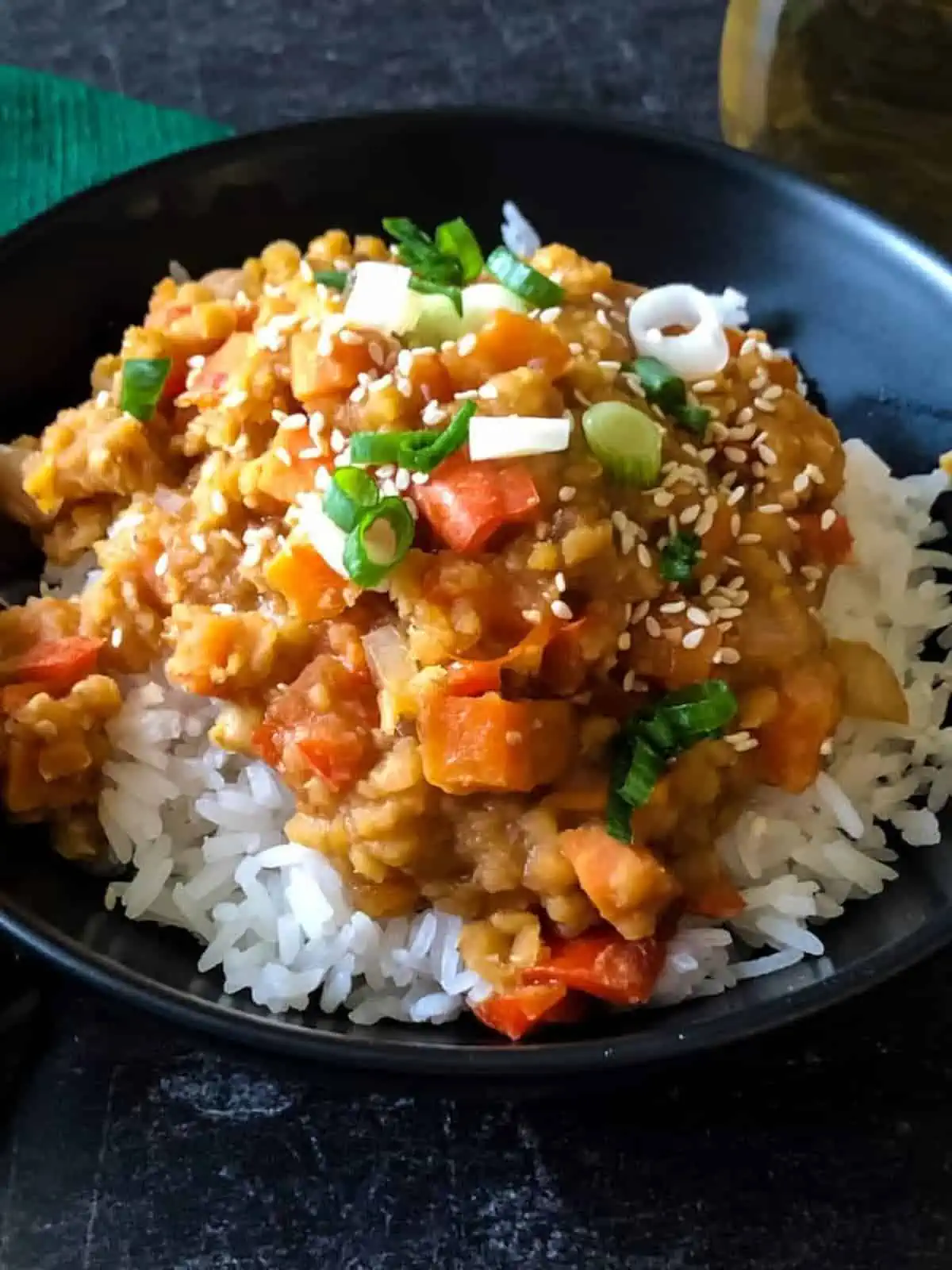 Enjoy this weekly favorite from Planty of Eats—Instant Pot vegan meat and potato stew. This dish is not only simple to prepare and time-efficient but also utilizes readily available ingredients. The best part? No cutting or chopping is necessary to enjoy this delicious soup!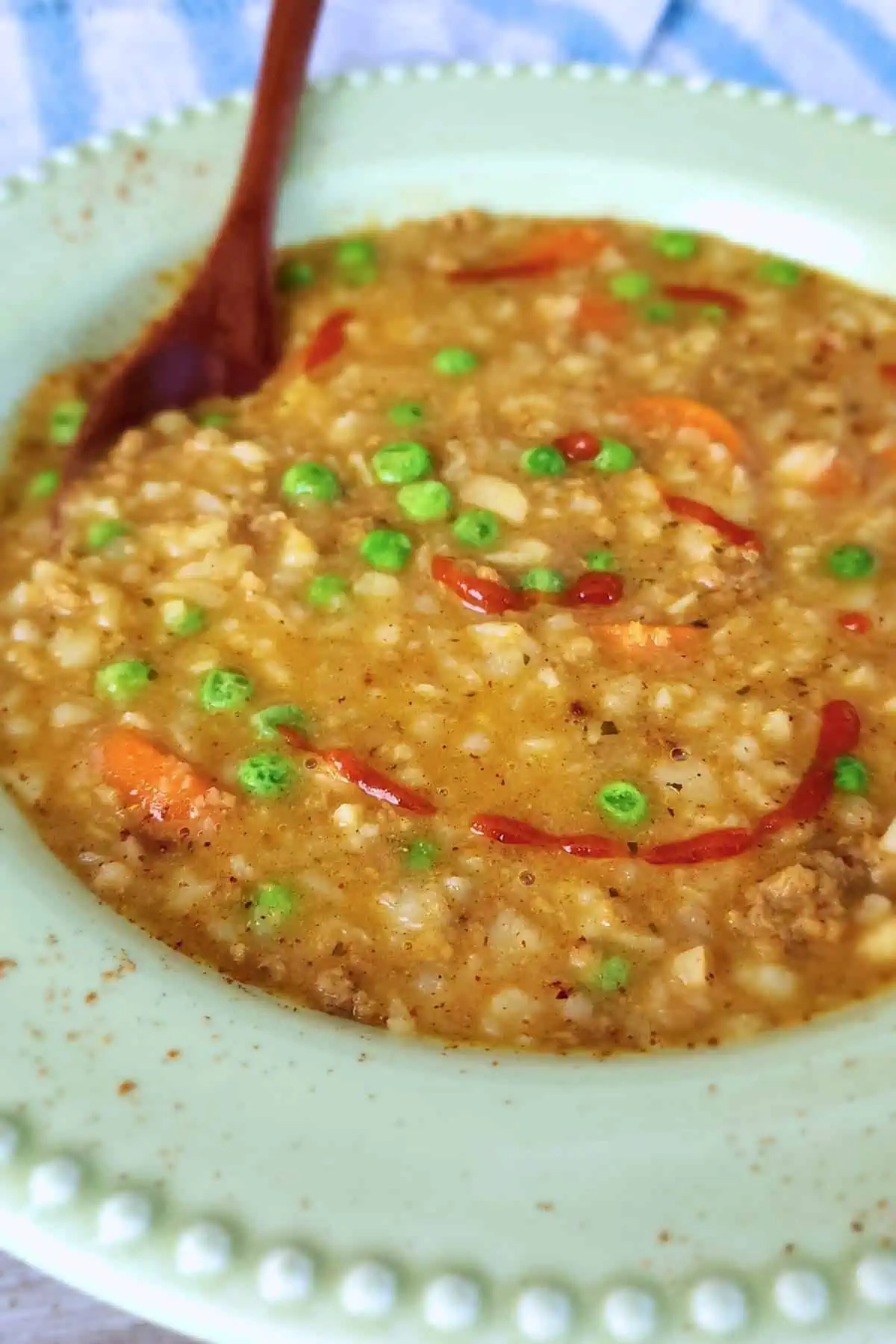 These vegan Lentil Sloppy Joes are a comfort classic that can be effortlessly made in your Instant Pot, slow cooker, or on the stove top. Smoky and perfectly seasoned, this delicious vegan Sloppy Joe mix is great served on buns with vegan coleslaw or made into a loaded sweet potato.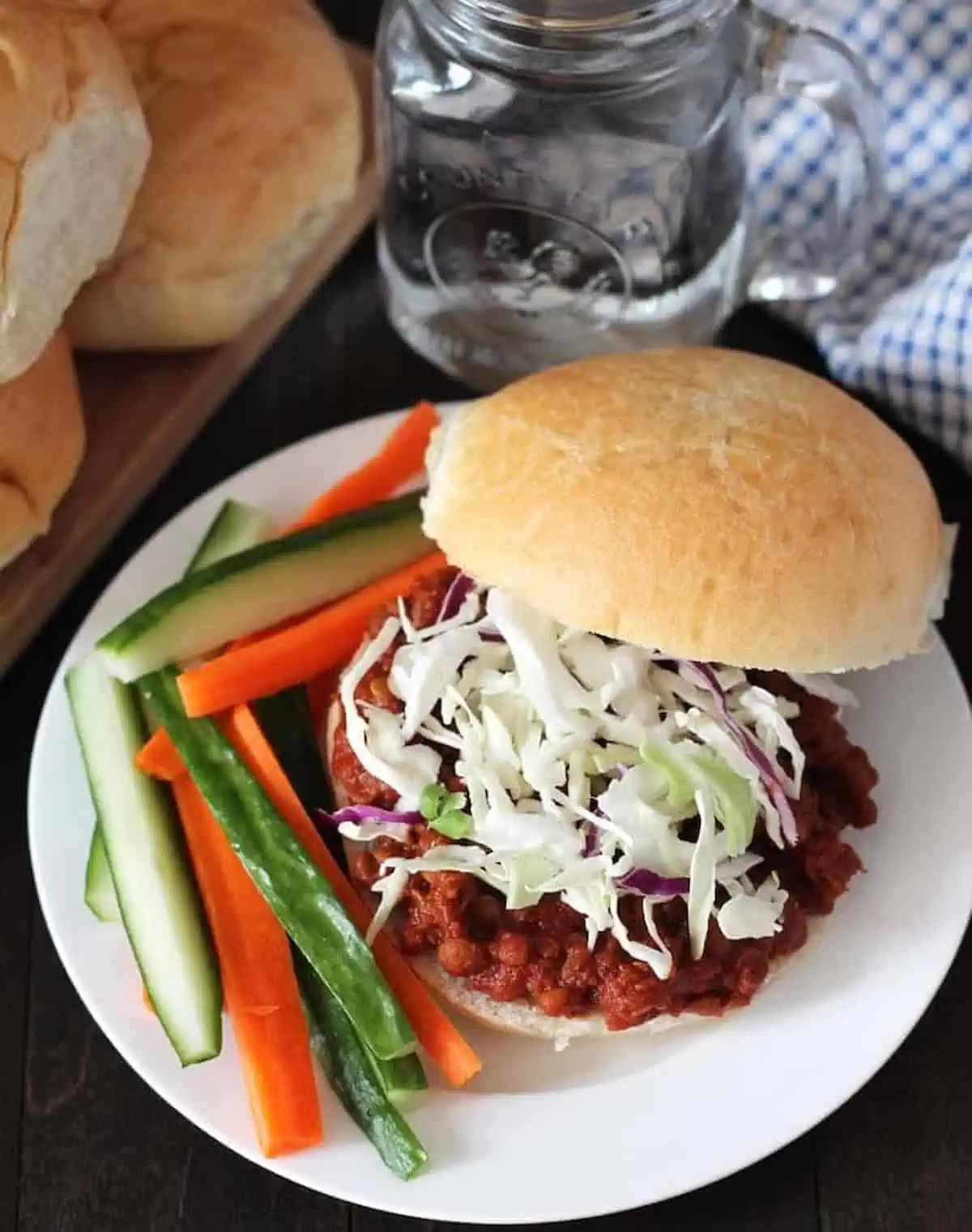 Experience the creamy and comforting delight of Vegan Wild Rice Soup from Veggies Save The Day—an homage to the beloved Minnesota classic, crafted using wholesome plant-based ingredients. This nourishing soup can be effortlessly prepared either in an Instant Pot or on the stove, ensuring simplicity and flexibility in your cooking process.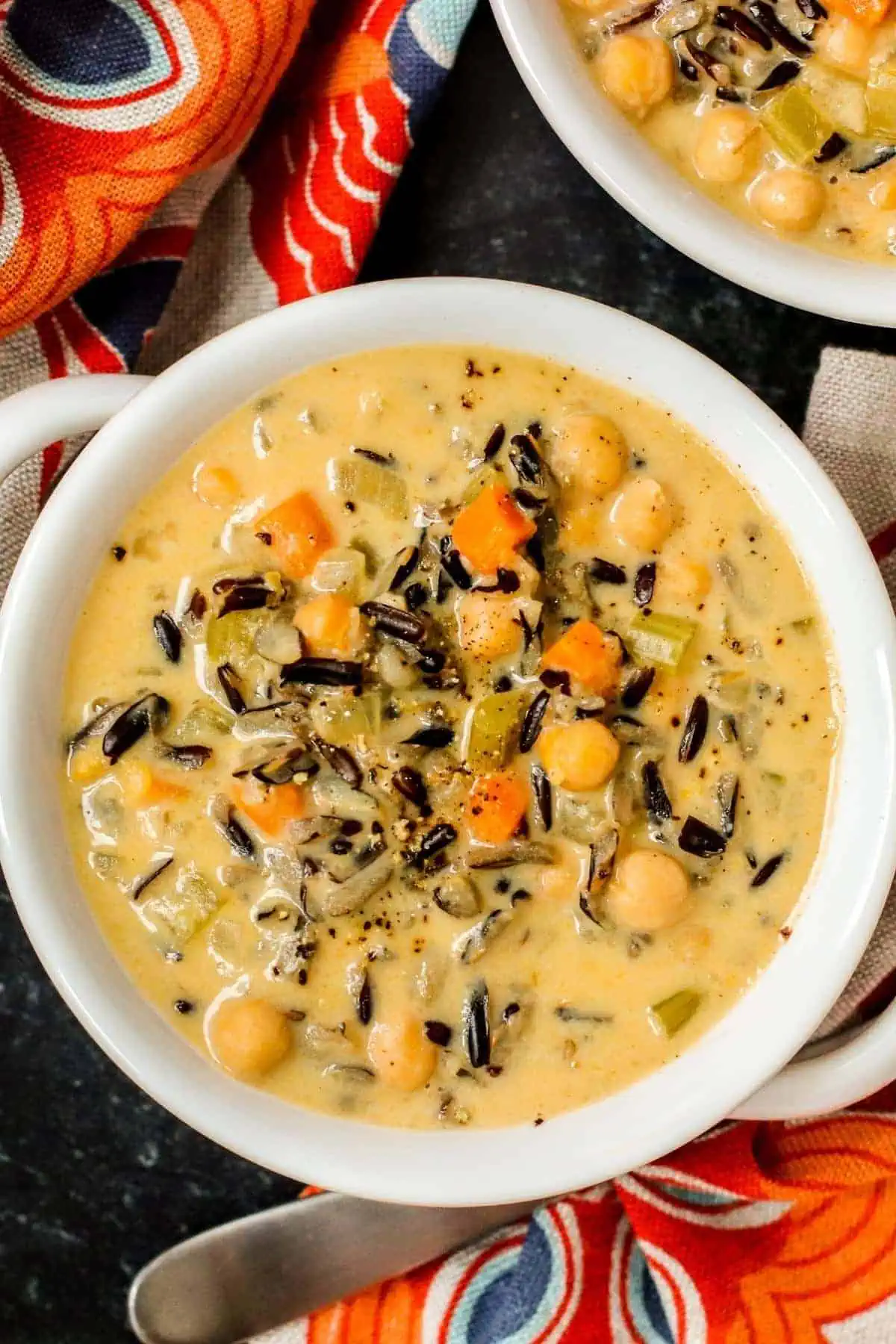 For a creamy and comforting meal, this moong masoor dal by My Plantiful Cooking is the answer! A dish that is both naturally vegan and abundant in protein and fiber, prepare this wholesome meal with ease, whether you choose to use the Instant Pot or the stove.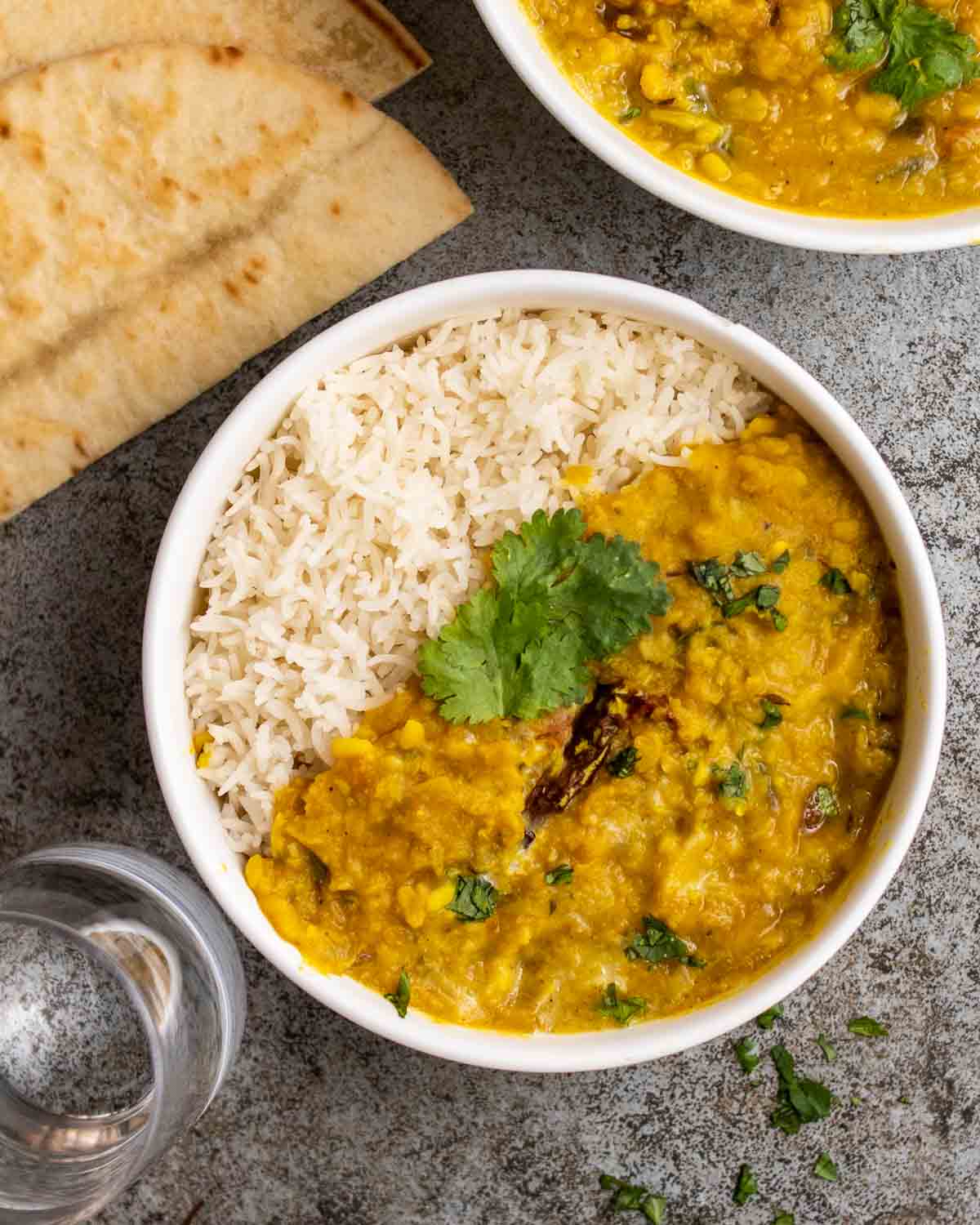 For an effortlessly prepared, flavorful, and hearty meal in the Instant Pot, try this Vegan Split Pea Soup. Enhance its charm with smoky tempeh crumbles and accompany it with a slice of crusty bread. Indulge in the ultimate comfort food experience with this craveable soup.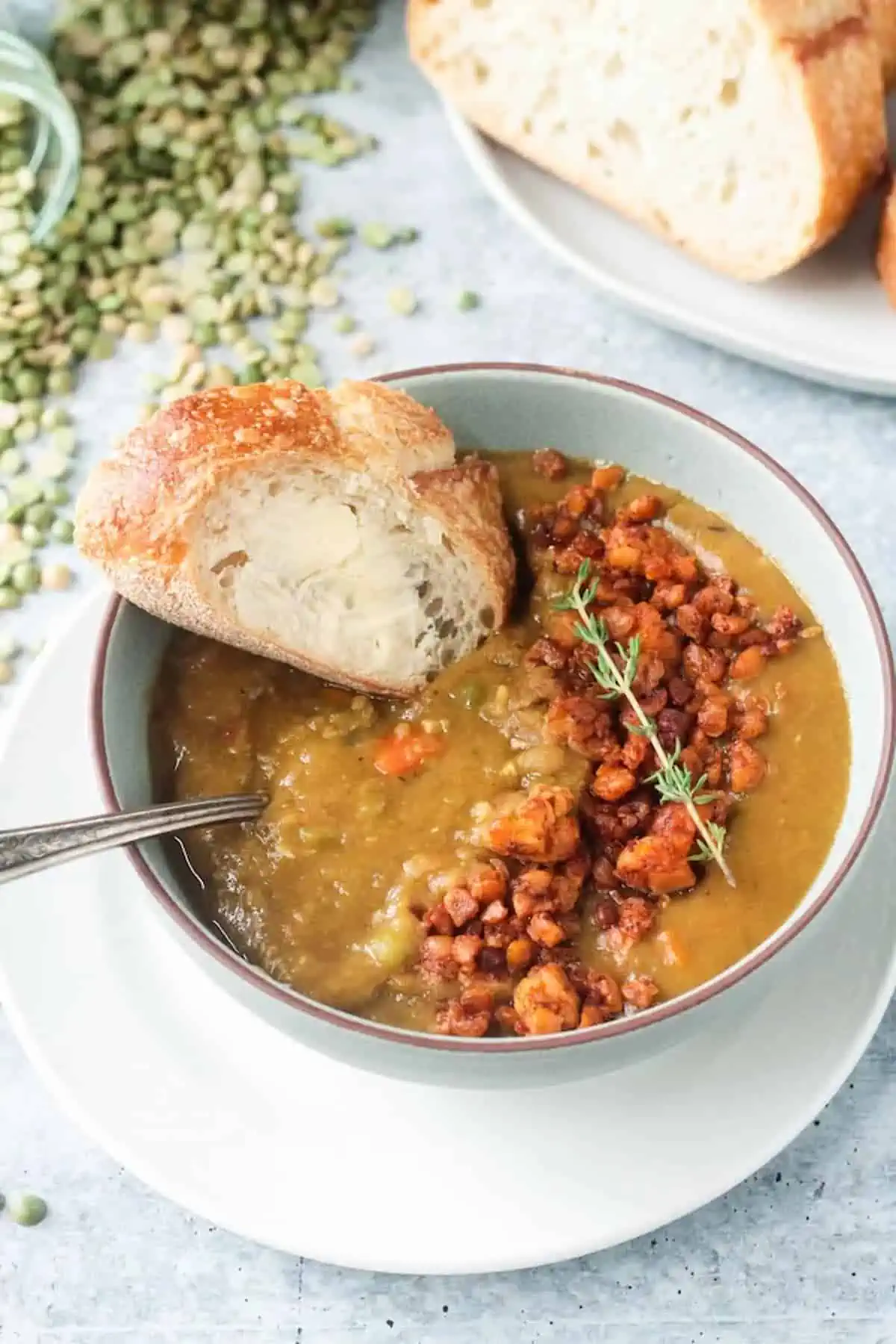 Discover the ultimate weeknight dinner: a vegan burrito bowl featuring quinoa. This dish is not only incredibly easy to prepare but also boasts a healthy dose of protein. It also caters to both vegan and gluten-free diets.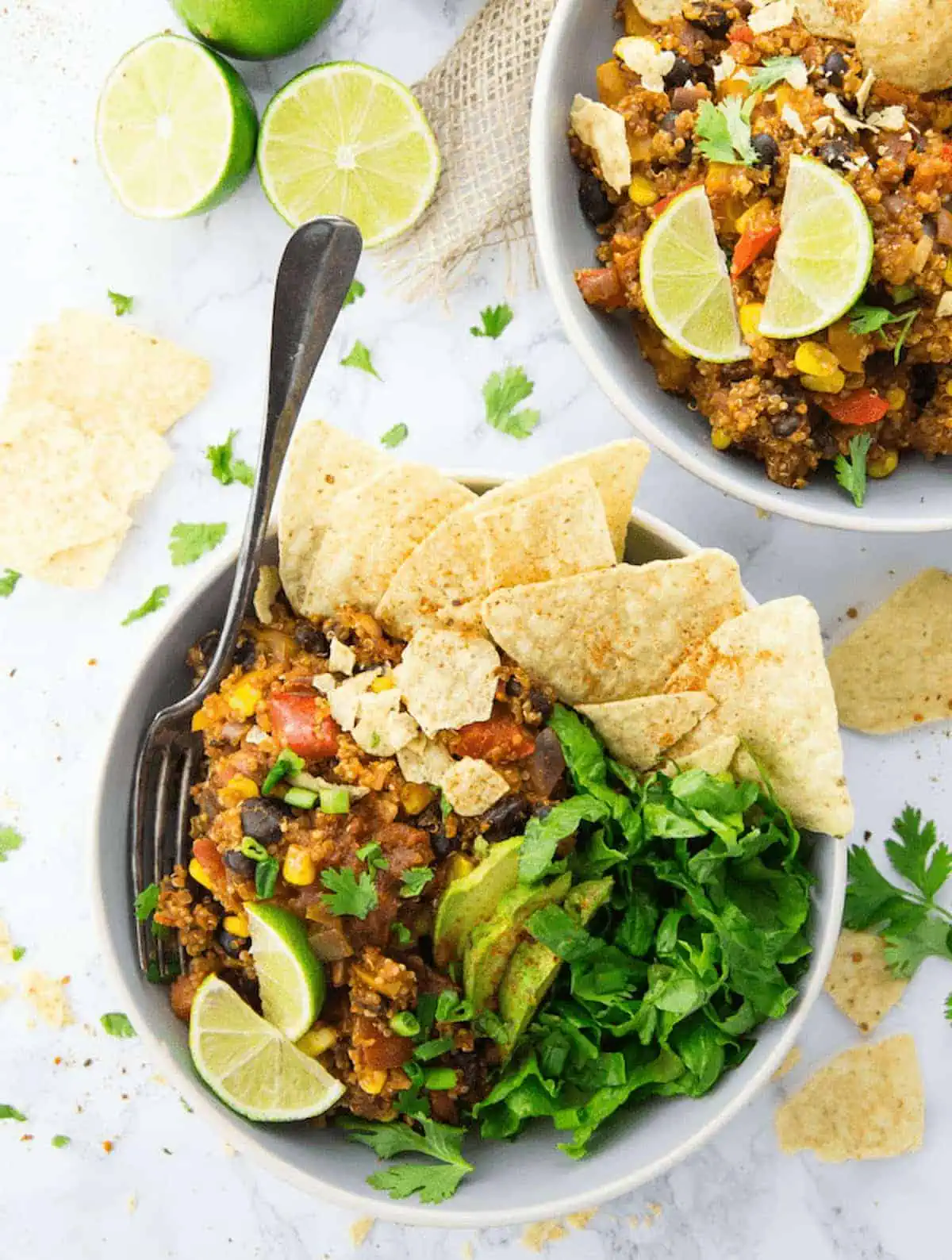 Easily enjoy the authentic and aromatic flavors of vegetable biryani with this instant pot version! This rice dish with a luscious creamy base and an abundance of flavorful vegetables comes together with ease in just 20 minutes!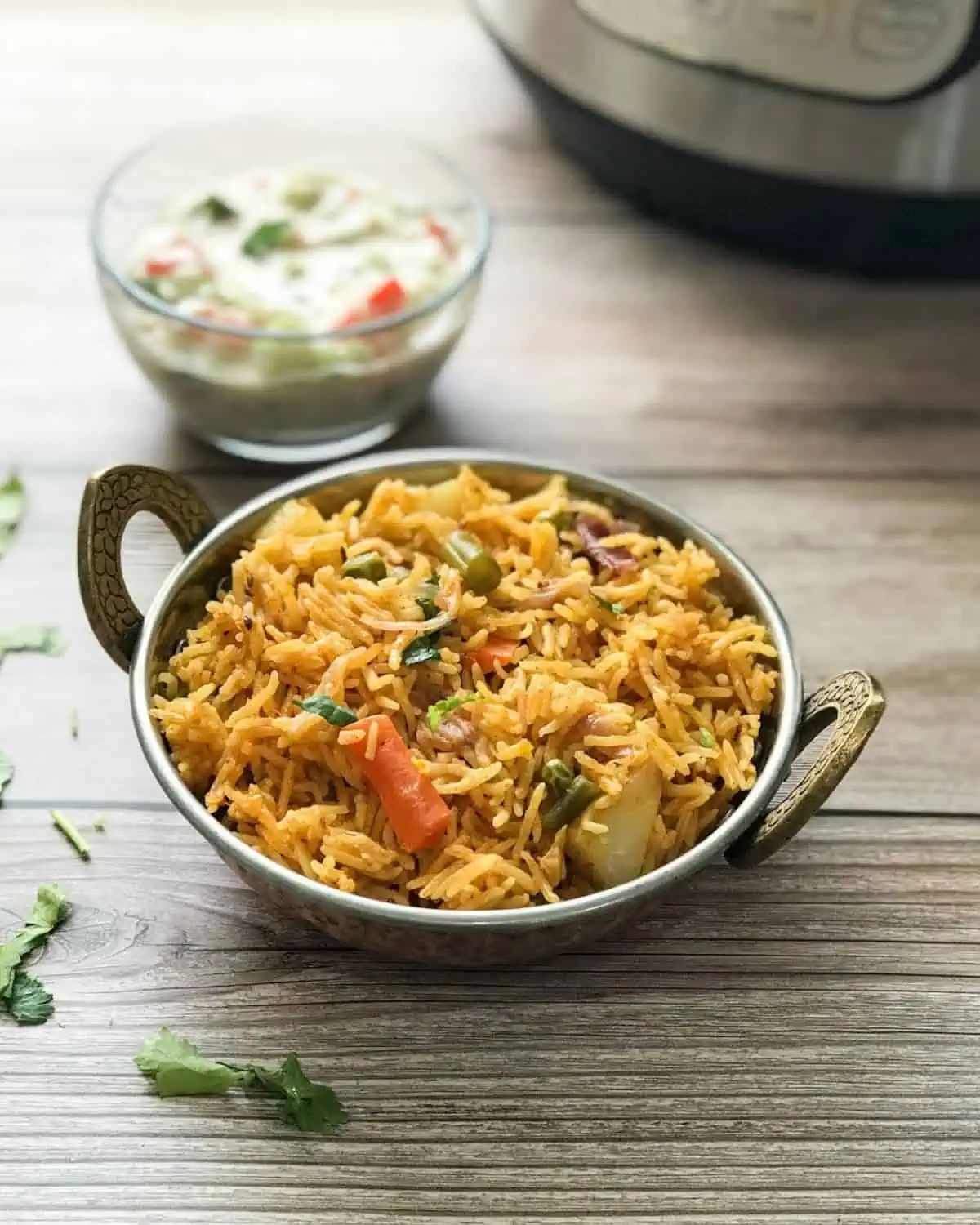 Enjoy an explosion of bold flavors with this Easy Instant Pot Vegan Thai Panang Curry! This curry requires only 30 minutes to prepare and is nearly effortless. Enjoy a hands-off cooking experience that will leave your whole family raving about this scrumptious dinner!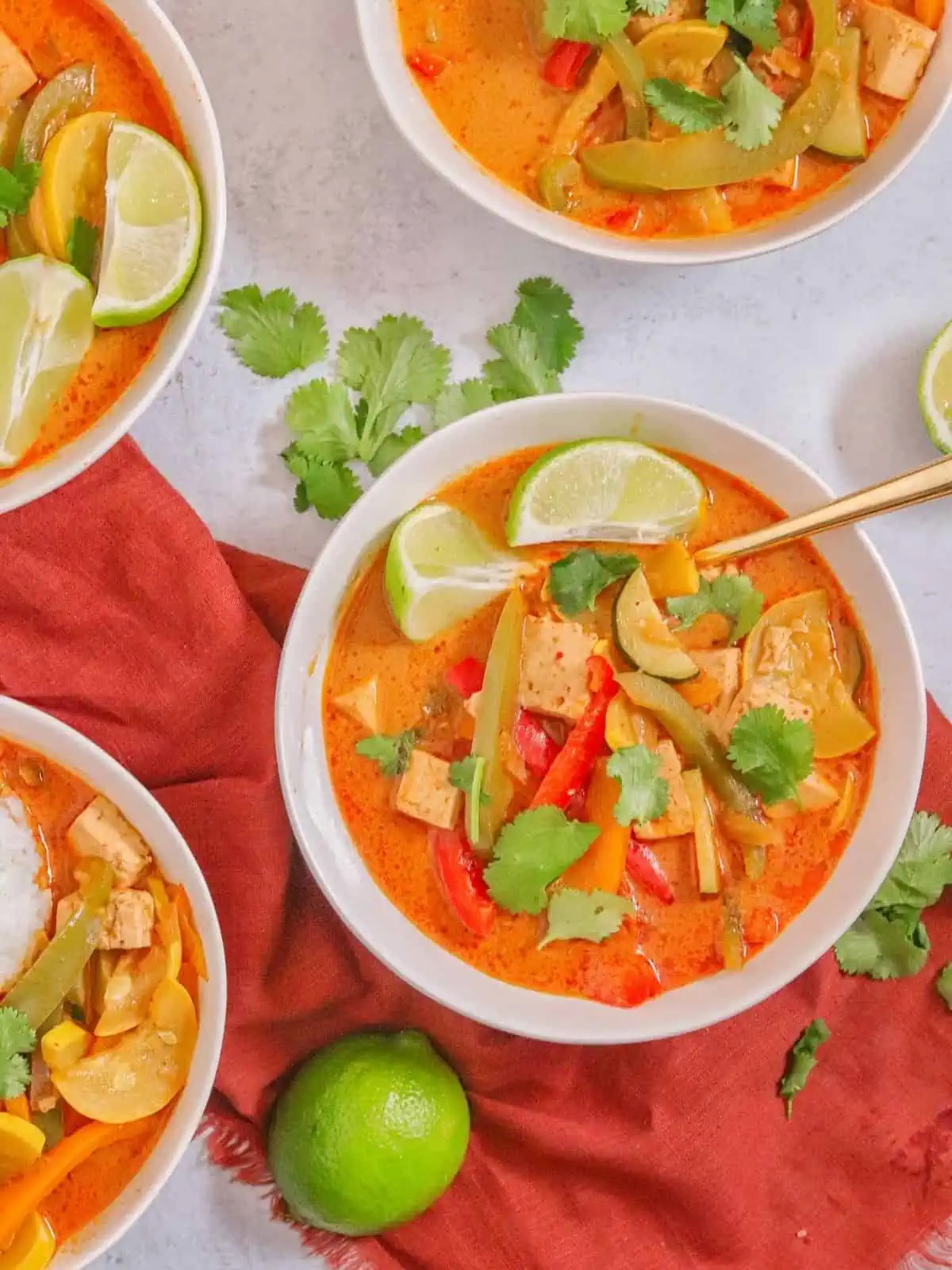 Get ready to enjoy a restaurant-style Thai pineapple fried rice with this effortless Instant Pot recipe. Combine a medley of vegetables with juicy and sweet pineapple chunks, and a perfectly balanced spice blend. Even the pickiest eaters will find themselves devouring their veggies with this tasty fried rice recipe!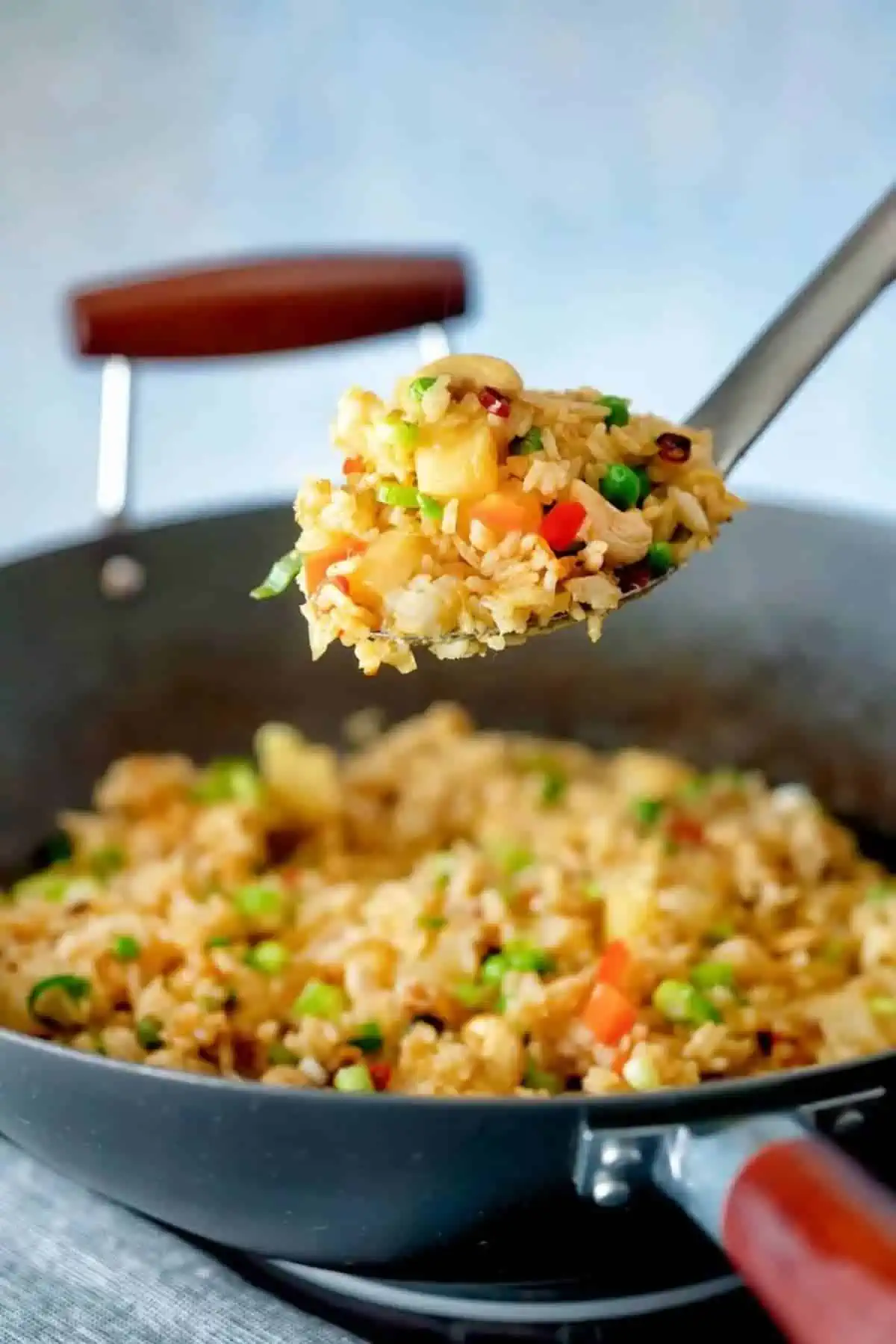 Enjoy the easiest Cilantro Lime Rice recipe ever—a perfect alternative to satisfy your craving for Chipotle flavors without breaking the bank. Personalize it with hot sauce and extra lime juice for a tangy twist. This versatile rice pairs well with vegan enchiladas, tacos, and burritos, or relish its tanginess as a standalone dish.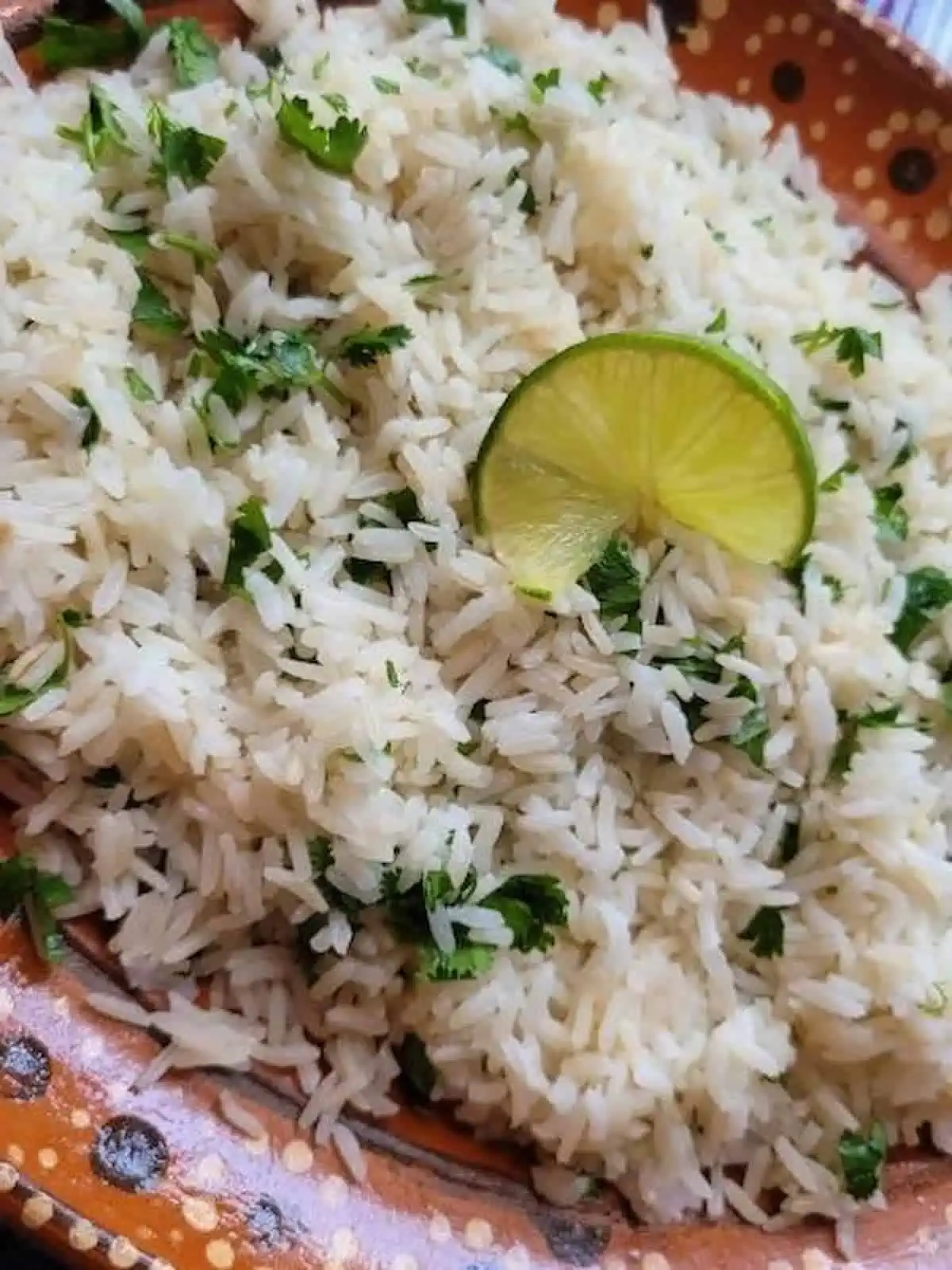 Experience the heartiness, comfort, and deliciousness of this Instant Pot Vegan Chicken Noodle Soup—an equally satisfying alternative to the classic version. Crafted with simple ingredients, this recipe serves as the perfect go-to for quick and easy dinners or those sick days when you need a nourishing meal.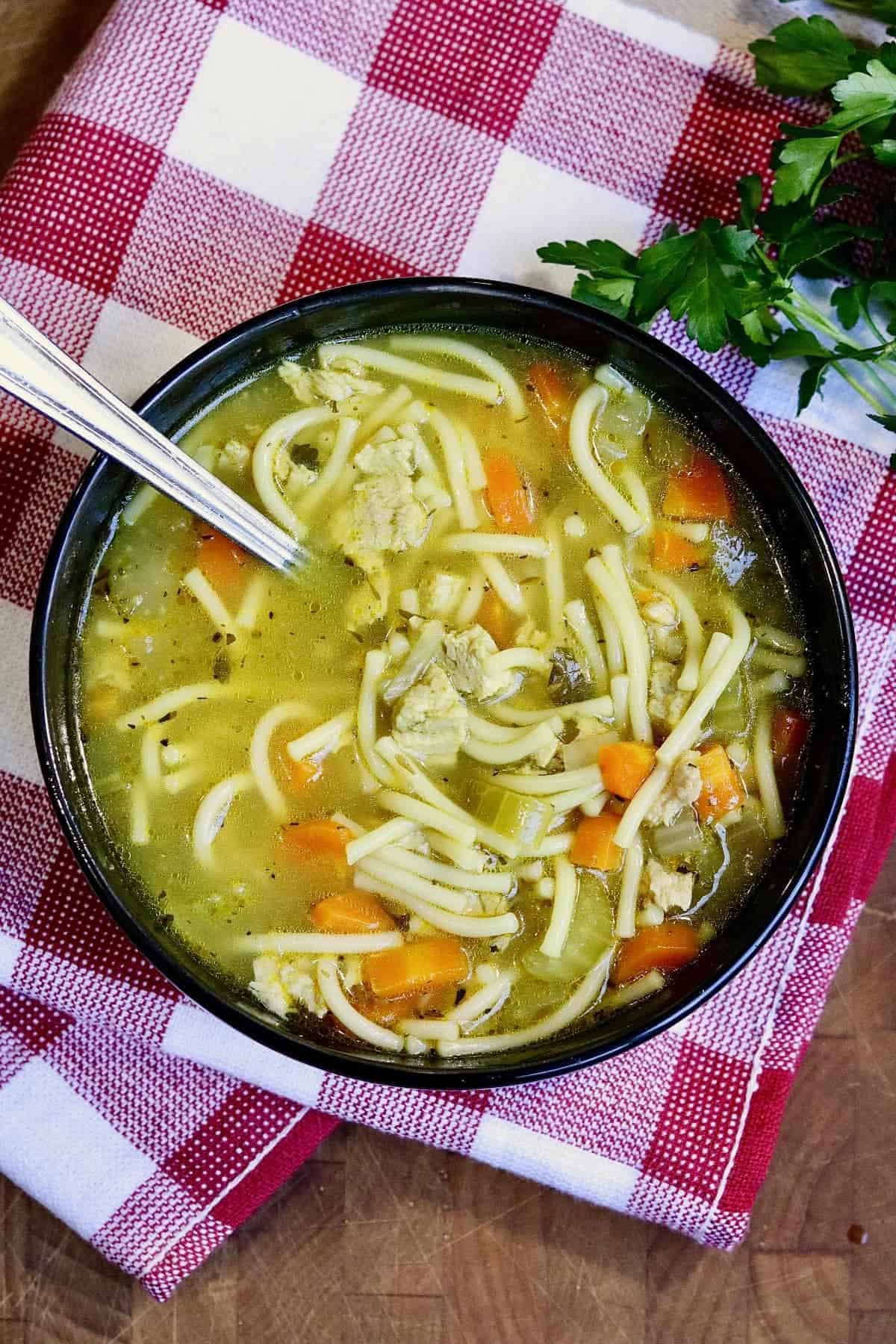 If you have an abundance of ripe tomatoes on hand, this Instant Pot tomato bisque is the perfect solution! Utilize those surplus pounds of tomatoes and create a delicious dinner.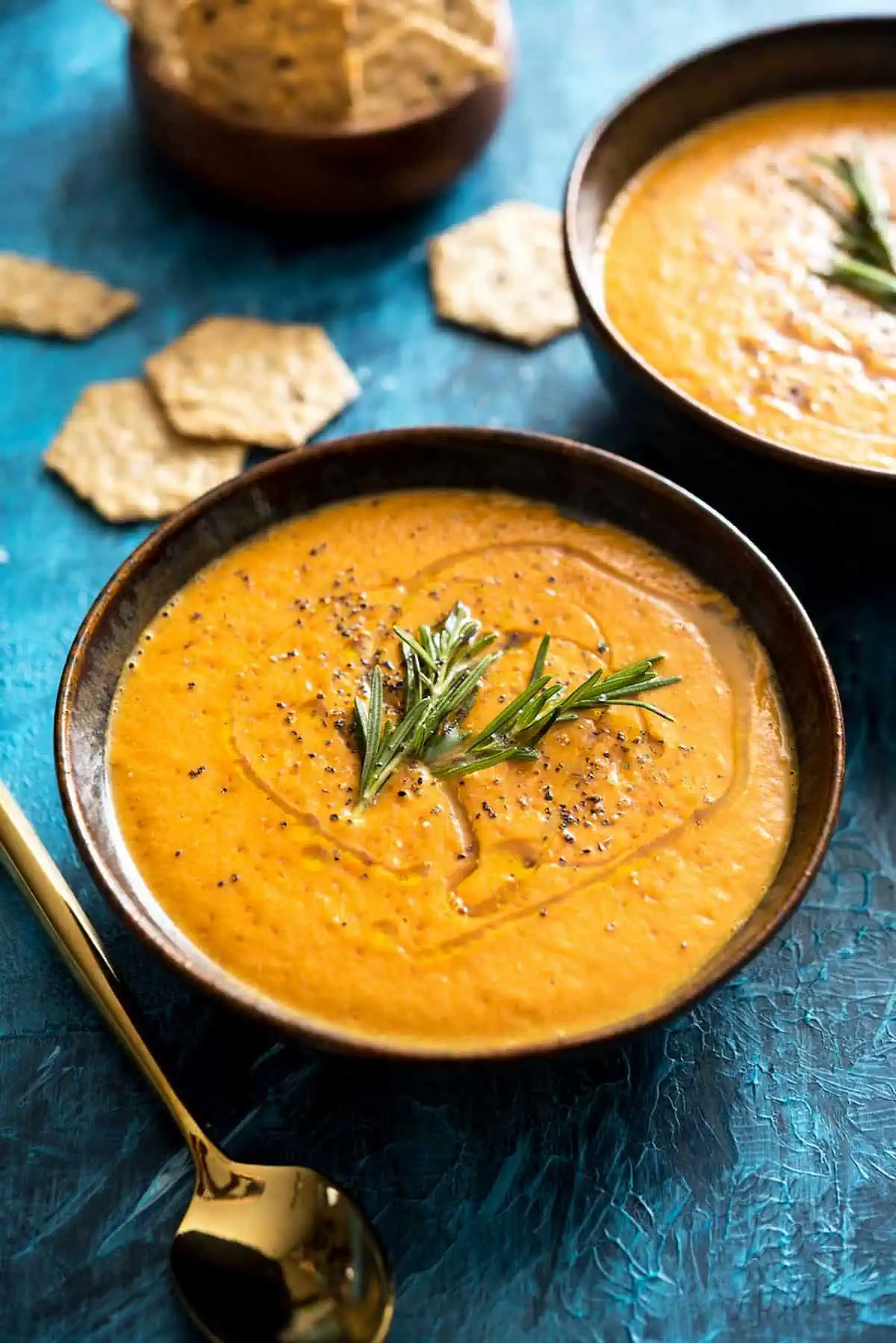 Unlock the simplicity of preparing an Instant Pot jackfruit pulled pork—a culinary delight that surpasses expectations. Whether you're craving jackfruit pulled "pork" tacos (also known as Carnitas) or irresistible jackfruit pulled "pork" sandwiches, this recipe will guide you towards creating the most remarkable vegan pulled pork experience.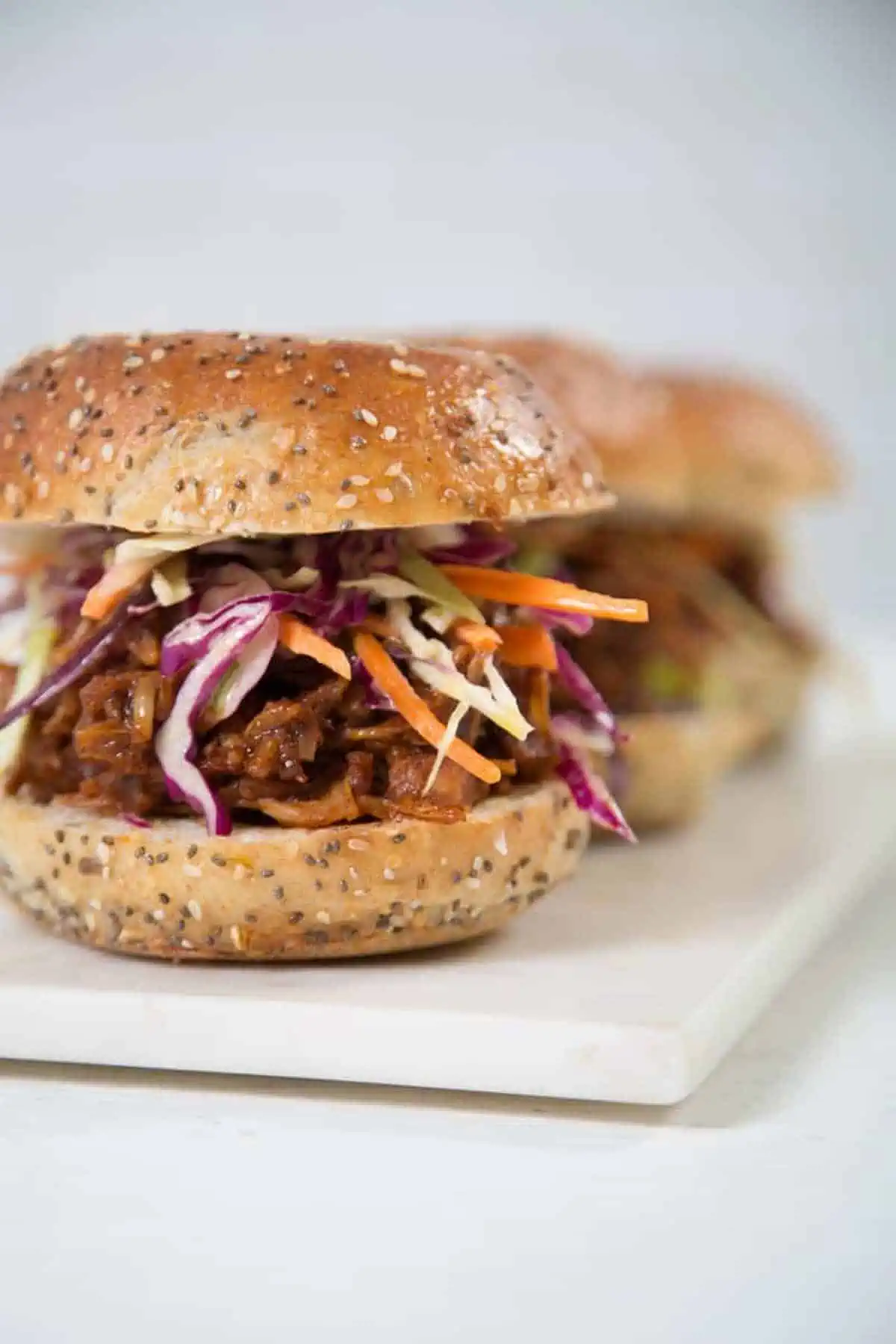 This black bean soup is so flavorful and perfect for chilly days! Go from dried to super soft and delicious black beans in just over an hour thanks to the Instant Pot!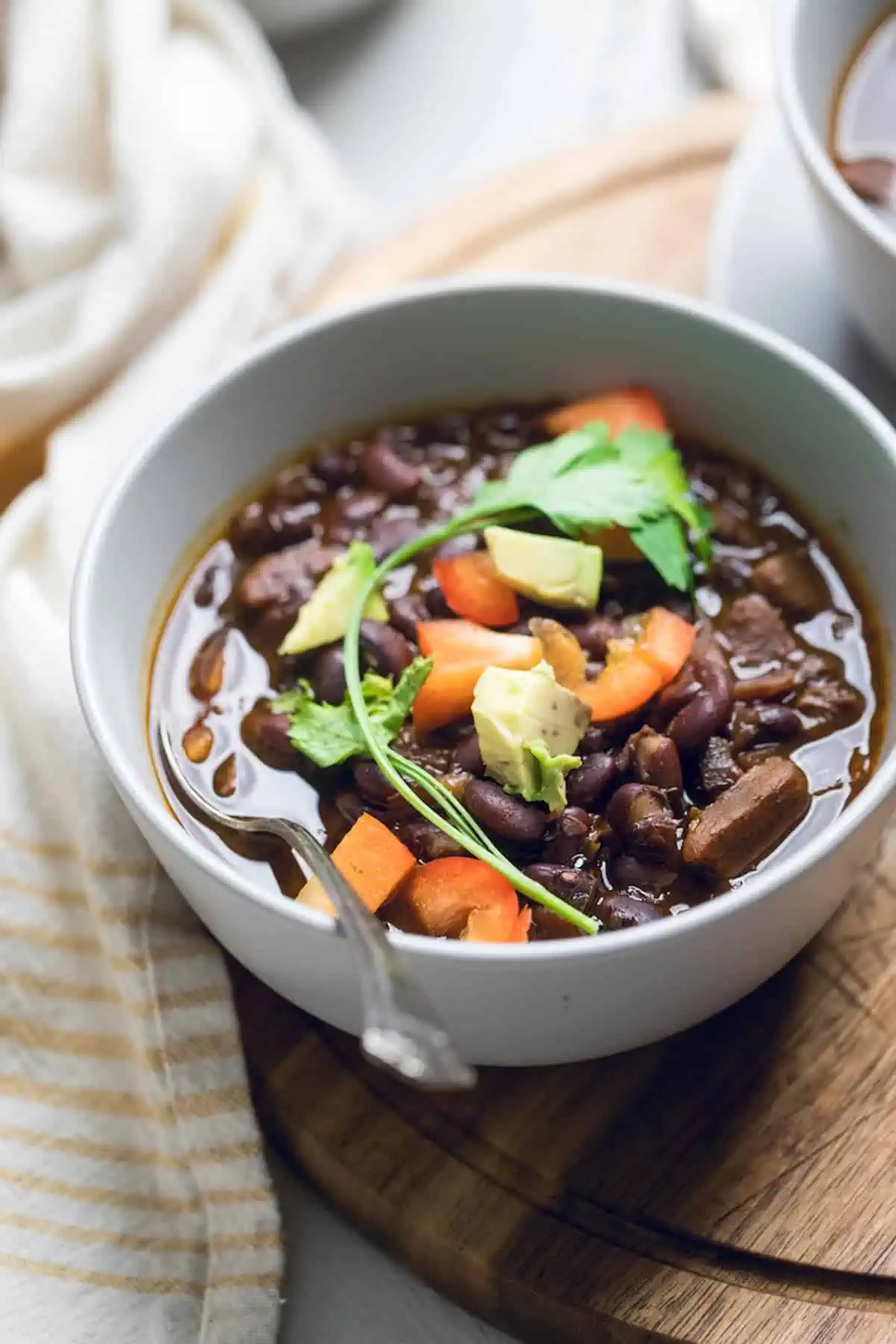 Whisk yourself away to a realm of smooth and silky sugar-free applesauce, effortlessly created in mere minutes using the Instant Pot!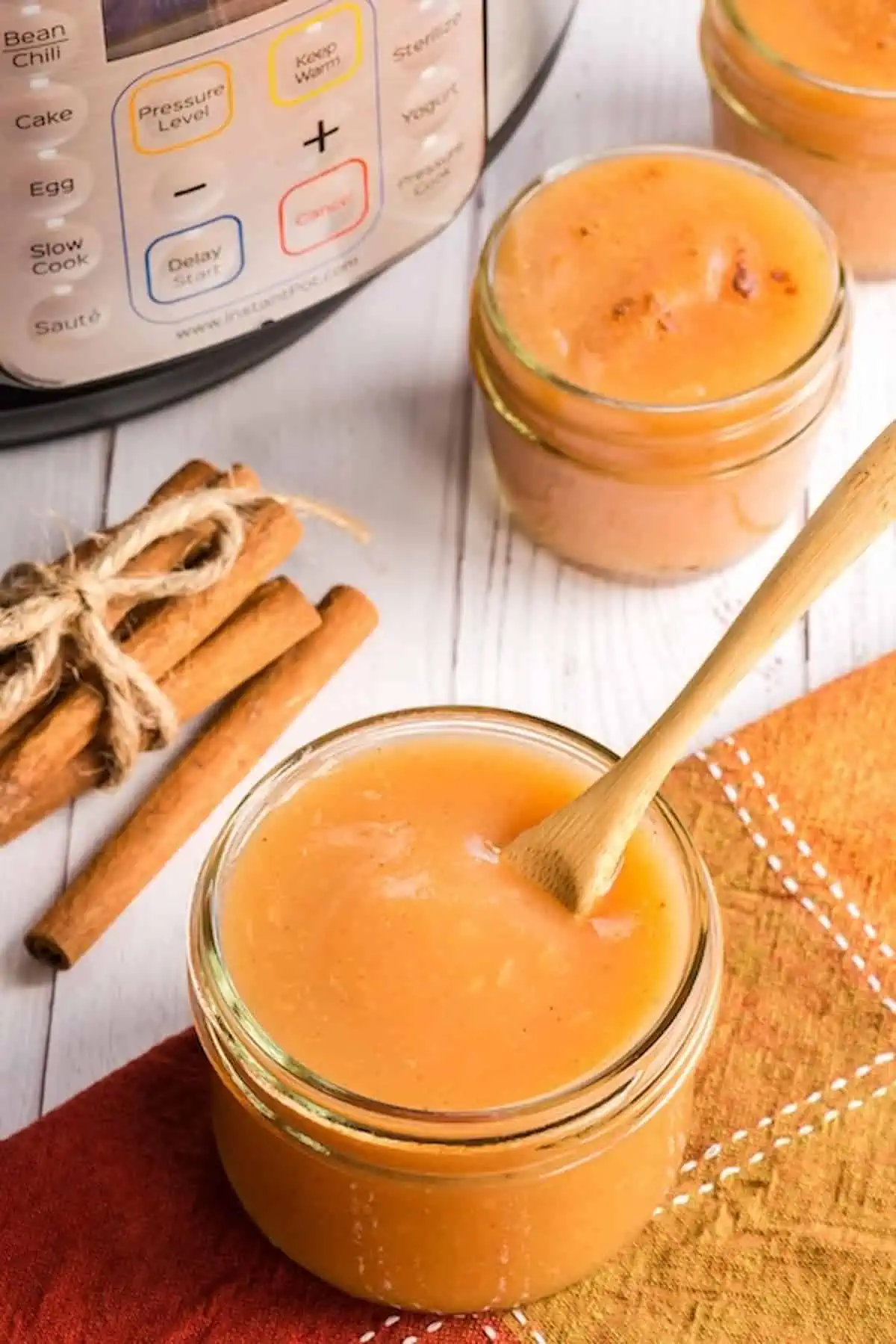 More Awesome Vegan Instant Pot Resources
The world of vegan cooking has been revolutionized by the Instant Pot. With its remarkable speed and convenience, this versatile kitchen appliance has become an invaluable tool for creating a wide array of delicious plant-based dishes. From hearty stews to creamy soups, from flavorful curries to perfectly cooked grains, the Instant Pot unlocks a world of culinary possibilities for vegans.
Embrace the ease of preparing wholesome meals, packed with nutrients and bursting with flavor, all in a fraction of the time. Whether you're a seasoned vegan or simply exploring the benefits of plant-based eating, the Instant Pot is sure to become your trusted ally in the kitchen. So grab your Instant Pot and embark on a flavorful journey, as you discover the countless vegan recipes waiting to be explored and savored!