New to pressure cooking? This round up of some of the best vegan Instant Pot recipes from vegetarian food bloggers will keep you inspired in the kitchen and help you learn the ins-and-outs of this handy kitchen appliance. Whether you're looking for easy meal prep for breakfast, lunch, dinner, or even dessert, we have you covered. Happy cooking! 
The promises of a pressure cooker are positively well-known and, let me tell you, they'll all true! We can't praise this care-free kitchen gadget enough and we're thrilled to be able to share these incredible vegan Instant Pot recipes with you.
Why do we all love the Instant Pot so much? It saves us:
Time – You don't have to babysit your pot at all. Put in your food and come back when it's done!
Money – Instead of buying pre-made dinners, you can make more healthy, homemade meals for a fraction of the cost.
Sanity – When in doubt, just throw in a few chopped veggies, bring in some broth (or even water), and maybe a cupful of pasta or a whole grains. No need to follow a fancy recipe or run yourself ragged trying to find fancy ingredients.
Nearly every day we hear from readers lamenting about their Instant Pot that's still packed away collecting dust. Some are not sure what to make in it and others feel too intimidated to start. Friends, we hear you loud and clear, and this recipe round-up is for you!
The Best Vegan Instant Pot Recipes You've Gotta Try:
This sensational soup recipe from Plant Based On a Budget is a great place to start. The combination of barley, broth, and a bowl full of vegetables brings us a sense of peace and nourishment. Think of savoring the coziest soup you can imagine while cuddled up with your favorite book and a comfy blanket. The perfect weekend meal for maximum health and well-being. Yum!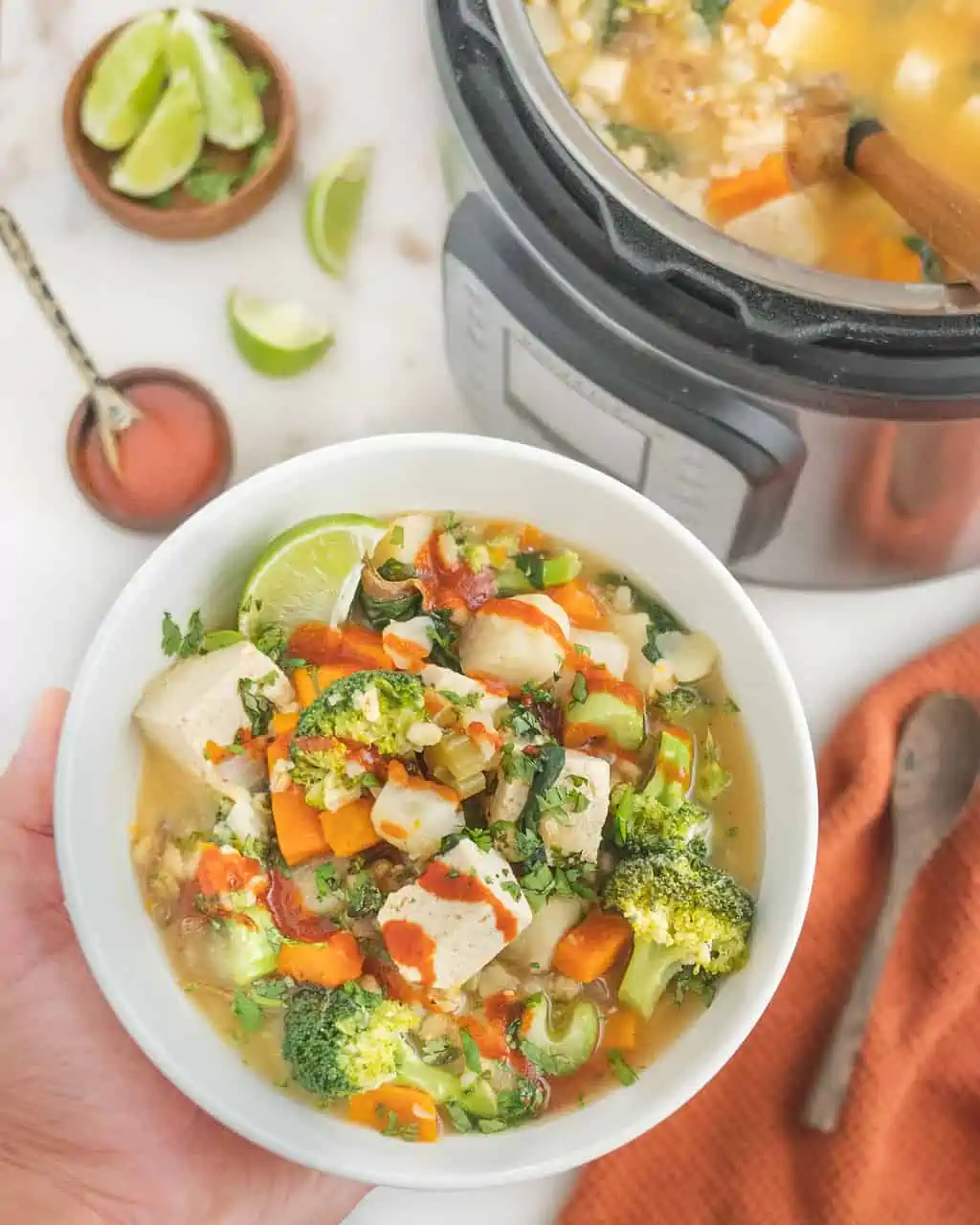 Rachel Steenland helps to power up our paltry breakfast routine with her plant-based Instant Pot recipe. Everything you need to know about steel-cut oats is explained in her terrific tutorial. We love her simple instructions, ingredient swaps, and re-heating tips. With only oats, plant-milk, and a pinch of salt, you can cook yourself a hearty, heart-healthy breakfast bowl that will blow you away!
Once you make a batch of apple butter, you'll never be the same again. Sweet Simple Vegan has come up with an Instant Pot recipe that is not only free of refined sugar, but also has the most beautiful brown color, like a creamy, rich caramel. Apply this apple butter to toast, waffles, pancakes (or even oatmeal!), and you'll be amazed how you ever lived without it!
Though both gluten-free and oil-free, this soup packs in such a fantastic flavor. Veggiekins has come up with the most mouthwatering recipe for minestrone soup. Chock full of colorful veggies, a rich tomato base, and paired with vegan-friendly pasta. Amazingly appetizing for all ages and especially when served with some crusty cornbread muffins.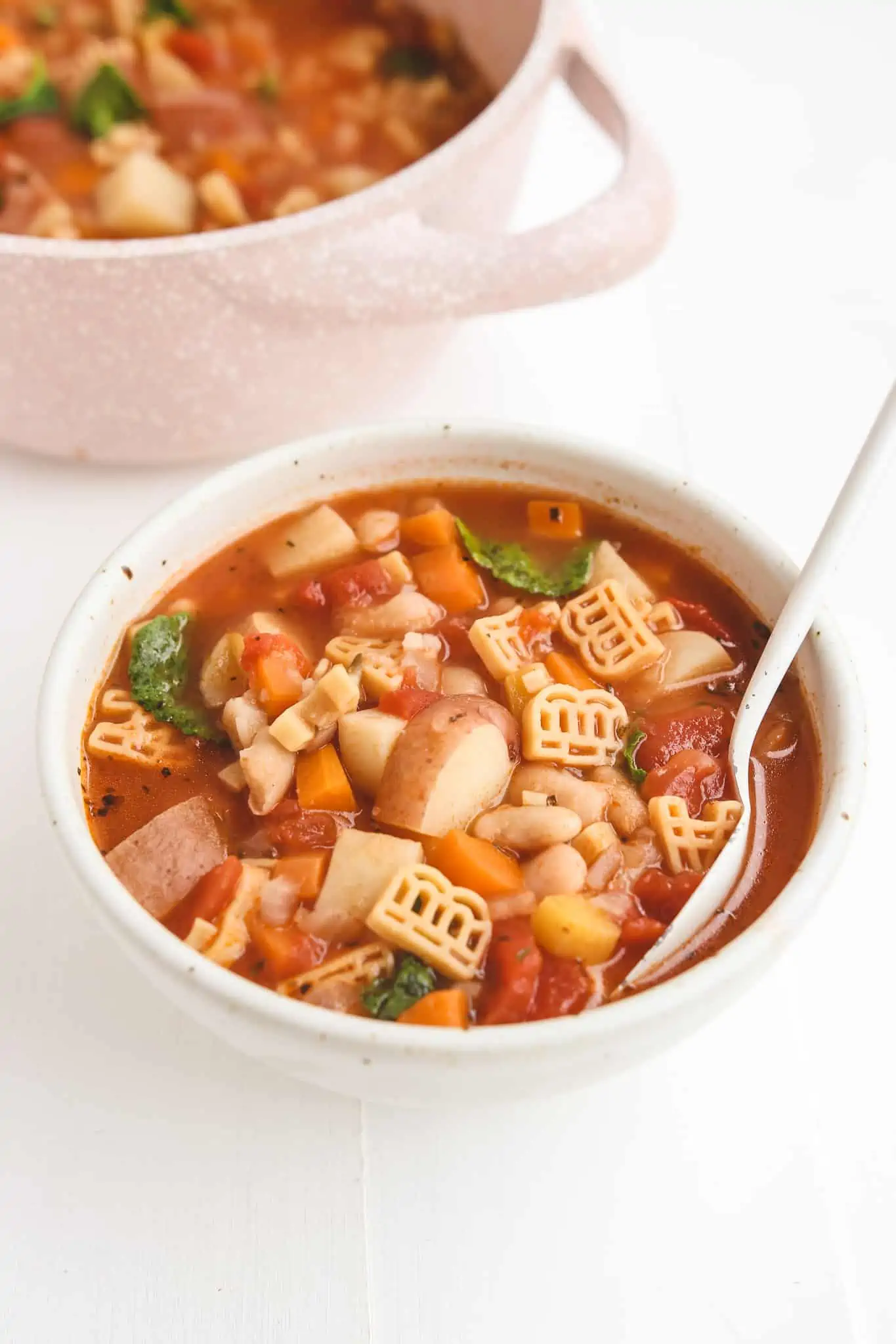 Who doesn't love Dal? This super easy and enjoyable recipe was created by Two Spoons and we're seriously in love! With its wholesome ingredients, aromatic spices, and stew-like consistency, it just begs to be part of your budget-friendly meal routine. Dal is not only delicious, but it is packed with protein, fiber, and flavor. Such a satisfying staple–your stomach will sing its praises!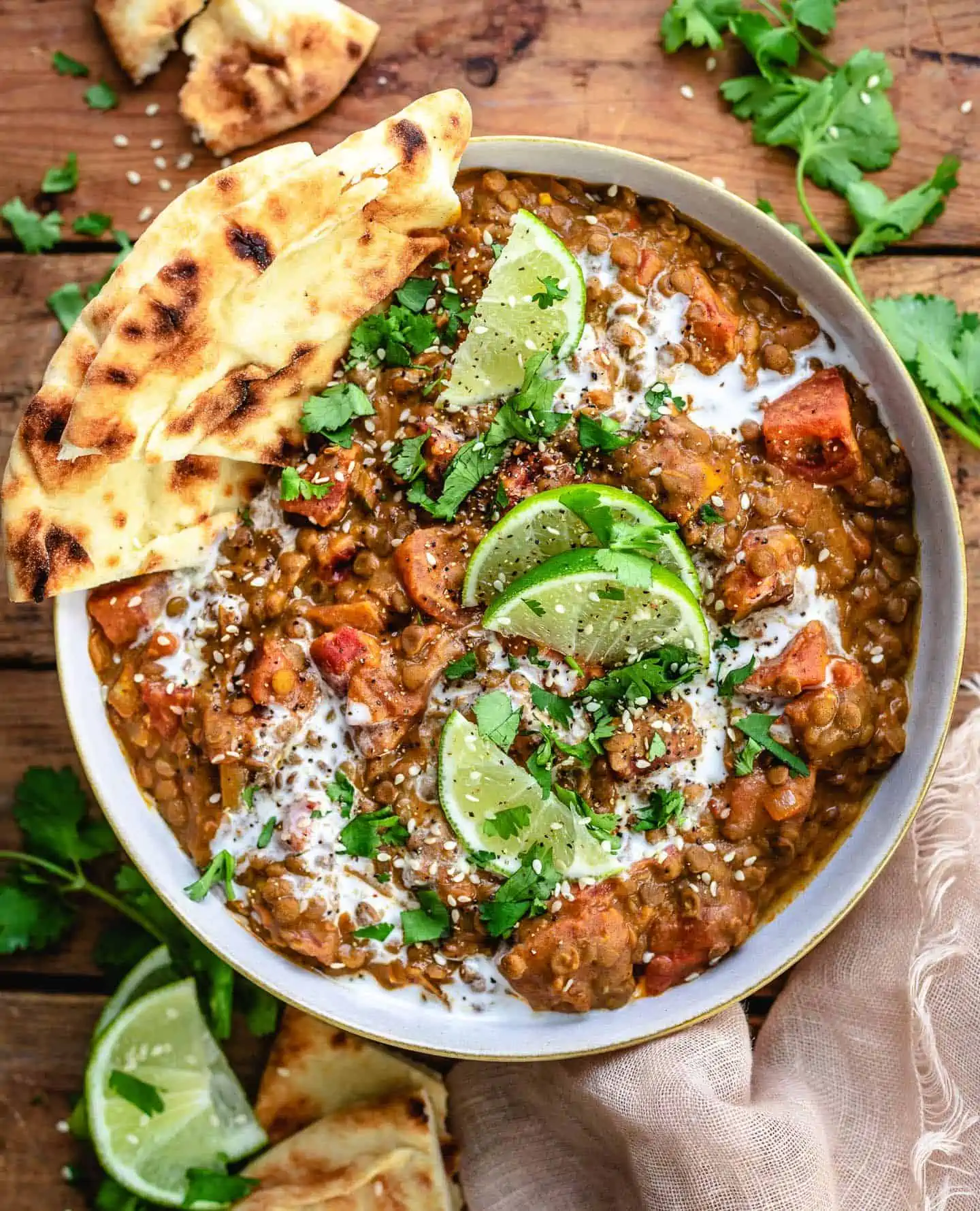 Sweet potatoes are the best! Having them twice-baked is almost like doubling the deliciousness. Plantifully Based has recreated this popular potato recipe and it's so heavenly that you'll be hooked immediately. All of the best toppings are added just like the original, but without any animal products or artery-clogging ingredients. A win-win!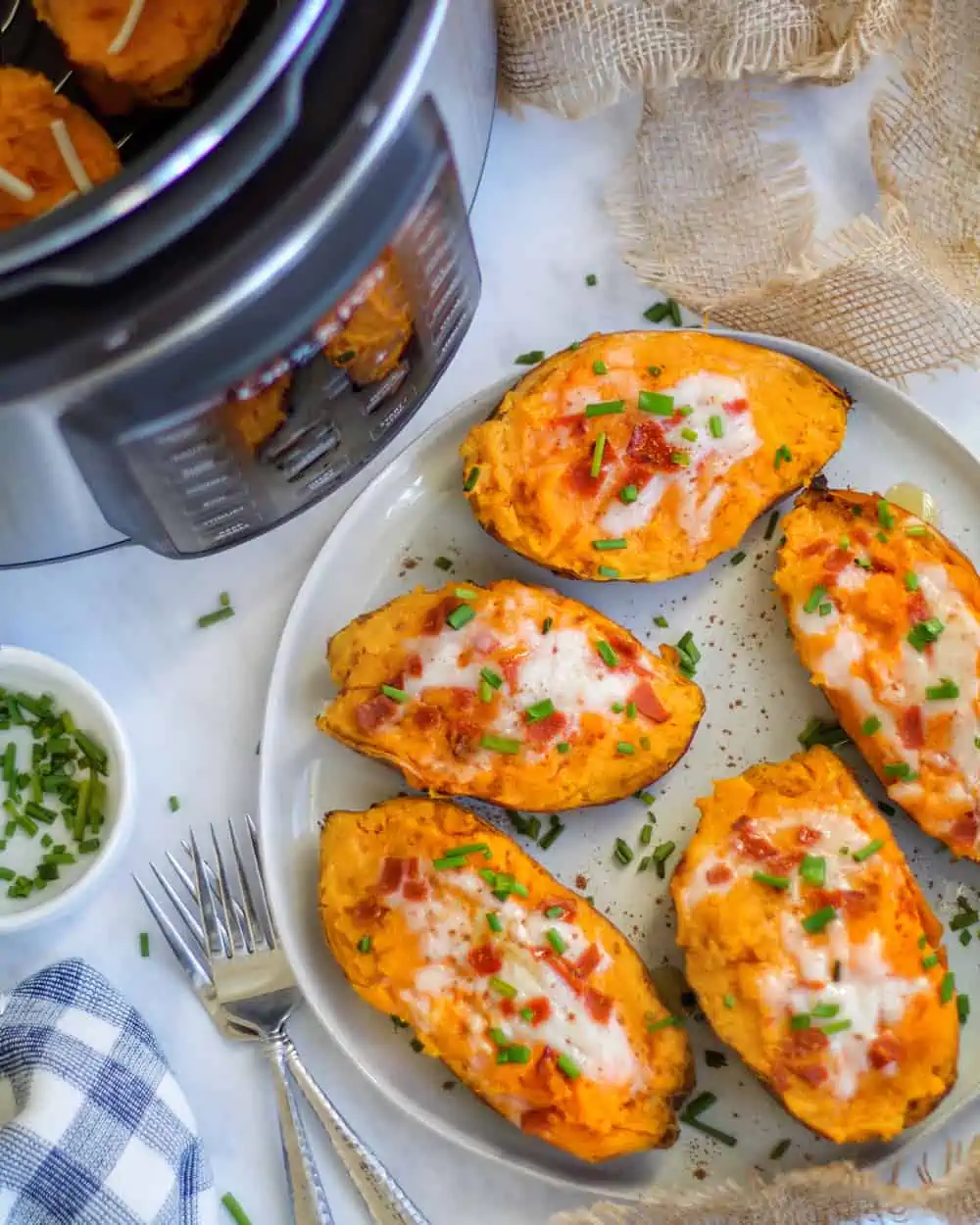 If you're sensitive to tomatoes, but you love chili, this recipe is for you! MegUnprocessed features a fabulous recipe that substitutes cashew cream for crushed tomatoes and still includes all of the ingredients that you love about a chunky chili, such as beans, onions, garlic, and peppers. She even includes a stovetop version, if you don't own an Instant Pot. Super satisfying and also helps to avoid acid reflux. Yes!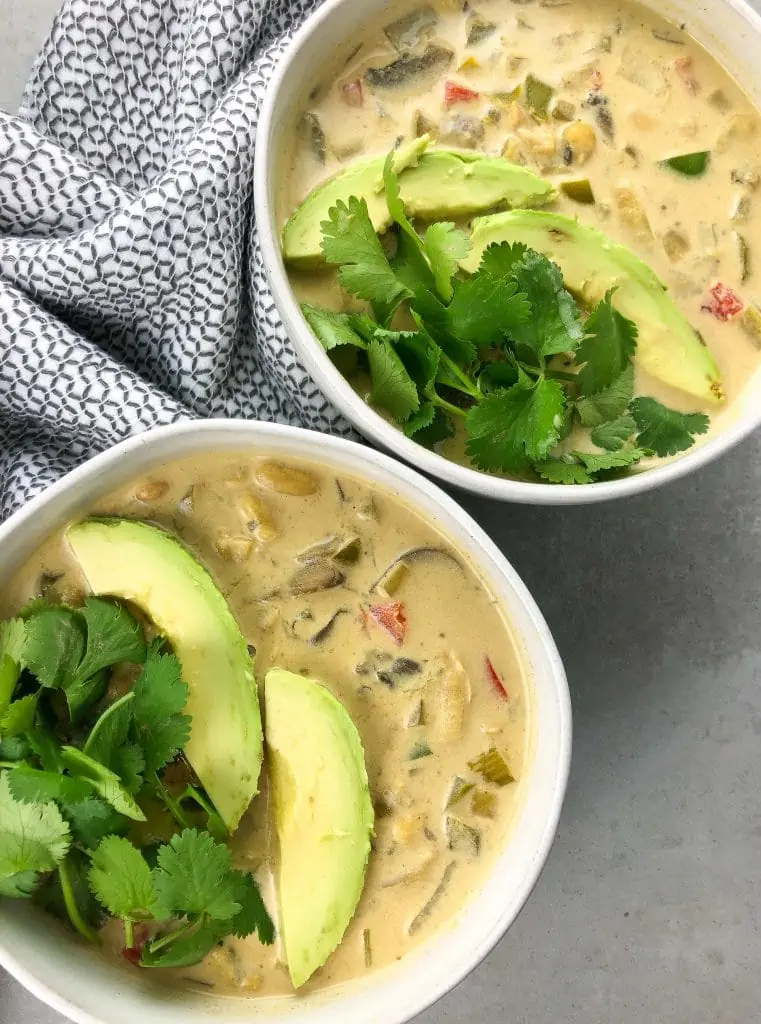 We might be biased, but our Instant Pot pasta recipe can't be beat. Just throw in three ingredients: dry pasta, pasta sauce, and veggie meatballs with a jar of water and–presto!–your delightful dinner is done! Only one pan to clean and you have the rest of the night to cuddle with your loved ones. So simple and so easy in just a half an hour!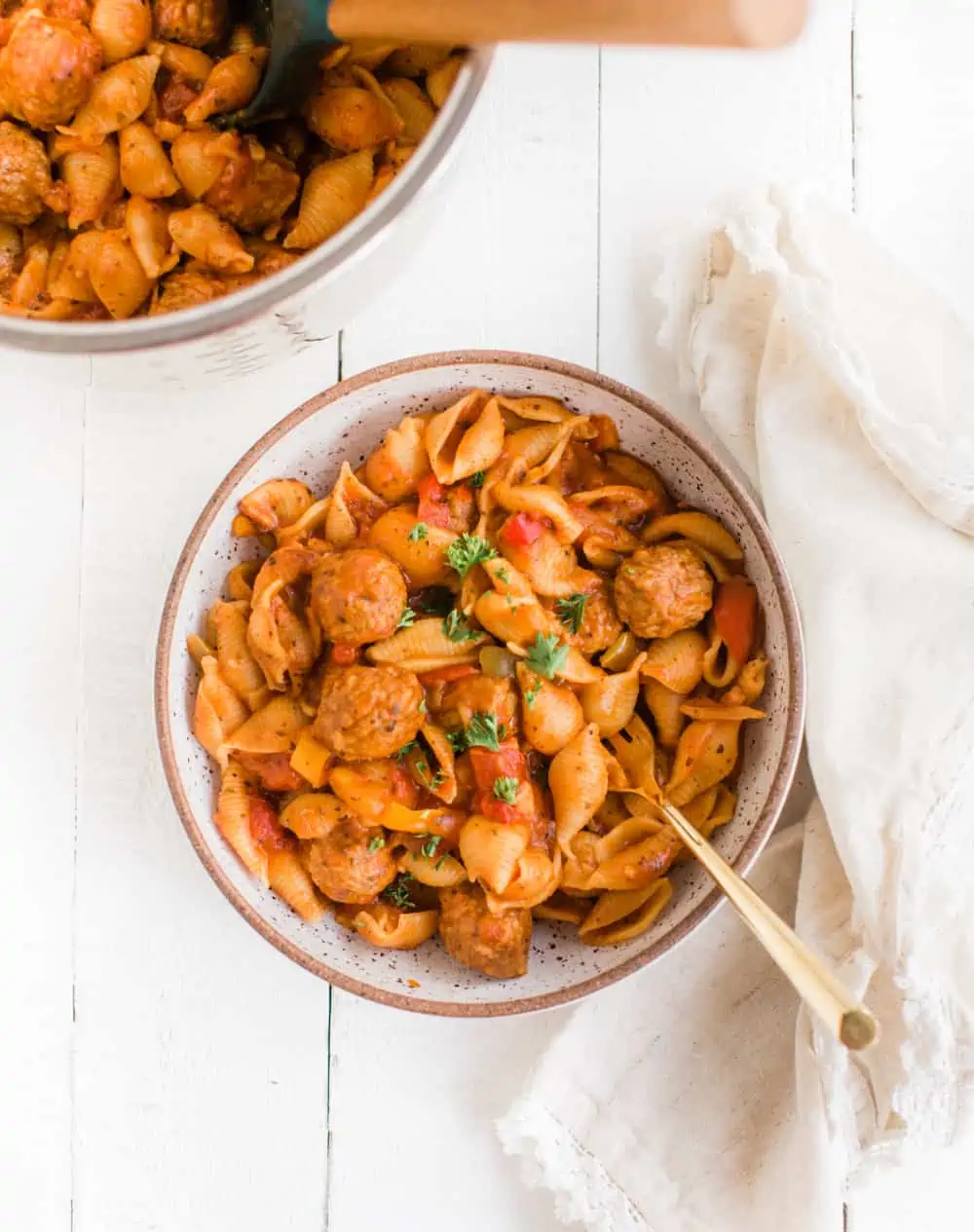 Sorry (not sorry), but we had to share our other fabulous vegan Instant Pot recipe. When you're looking to cut down on plastic waste and pre-packaged foods, making your own from scratch is definitely the way to go. Refried beans made in a pressure cooker are not only much healthier than canned versions, they're also a lot cheaper and over-the-top tasty.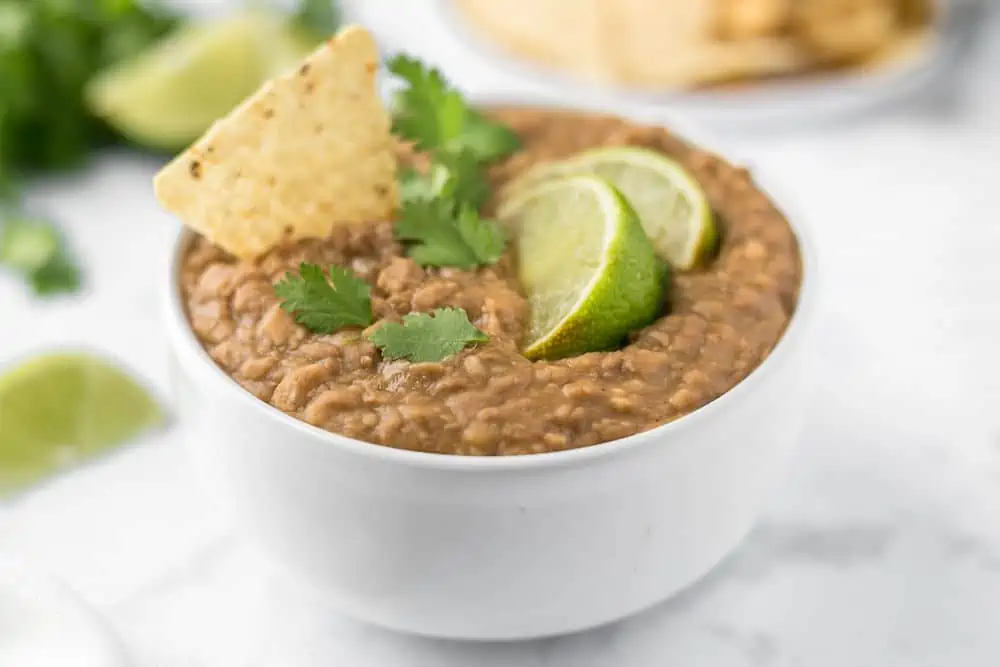 Plant You shares her three-ingredient-only recipe for marvelous mashed potatoes that is not only whole food and plant-based, but also oil-free! How can you go wrong with such a super simple, creamy classic? We love that you can have fluffy and mellow mashed potatoes at any time of day or at any time of year with barely any effort. Hooray!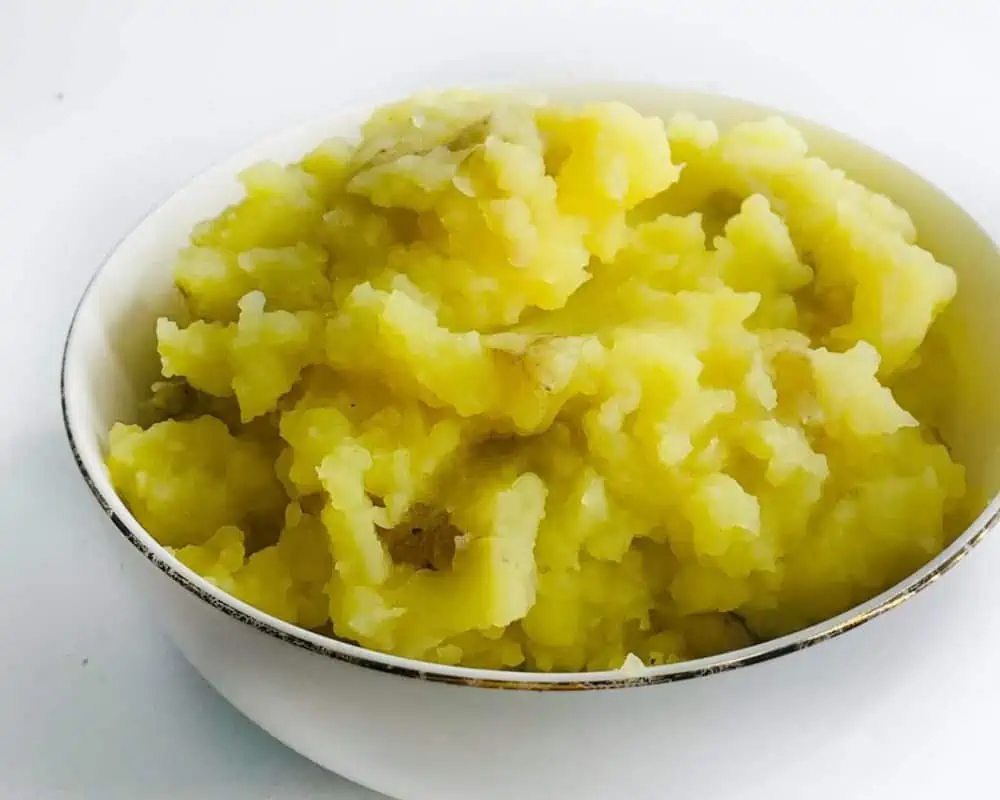 This recipe for cilantro rice from From My Bowl is one of the easiest vegan Instant Pot recipes ever! All you need to do is toss in your ingredients and cook the rice on high pressure for 22 minutes. Go ahead and serve with quesadillas, tostadas, and more!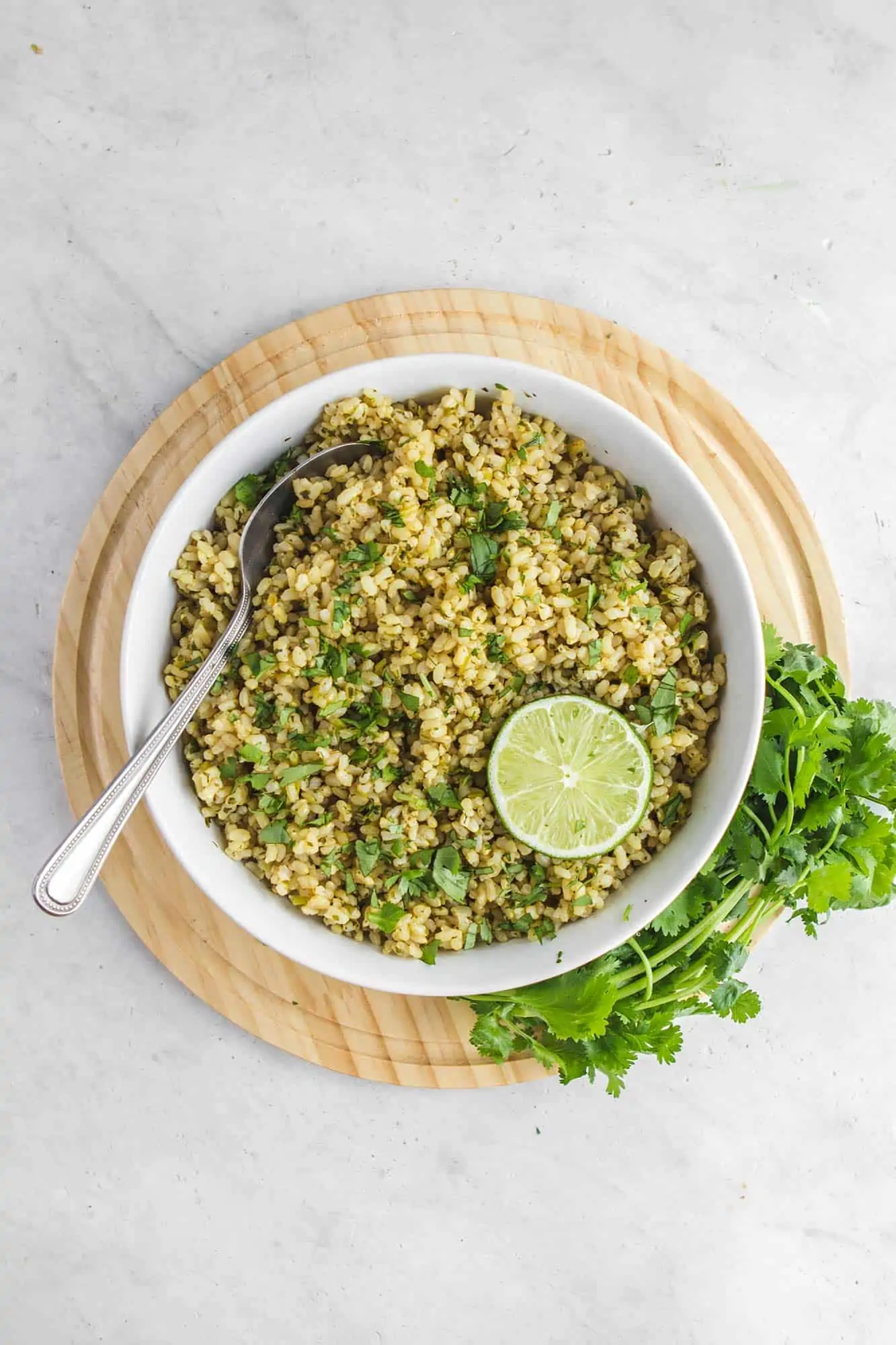 Level up your breakfast game with this super easy vegan Instant Pot recipe for strawberry rhubarb compote! With only four ingredients needed, you just need a few minutes before you're on your way to a life filled with this sweet (and very pretty) compote. Smother onto pancakes, enjoy with ice cream, or just scoop straight from the jar!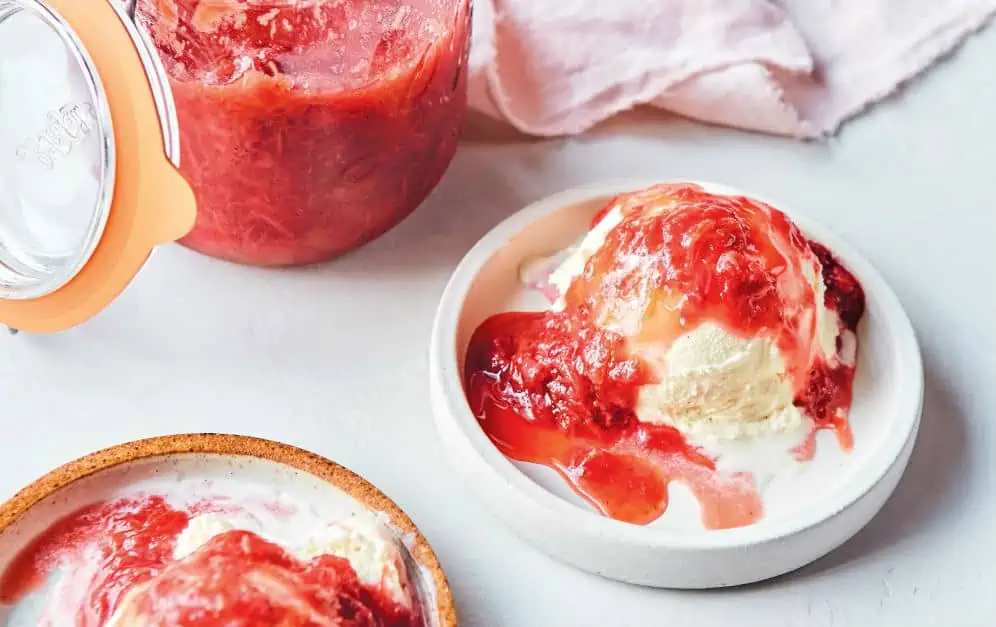 Sometimes there's no better way to warm up on a cold winter night than to curl up with a hearty bowl of vegan beef stew. This awesome recipe comes from our friends at Rescue Dog Kitchen and you'll love how easy it is! Made with vegan beef, potatoes, peas, and more, this vegan beef stew might just become your new favorite comfort dish.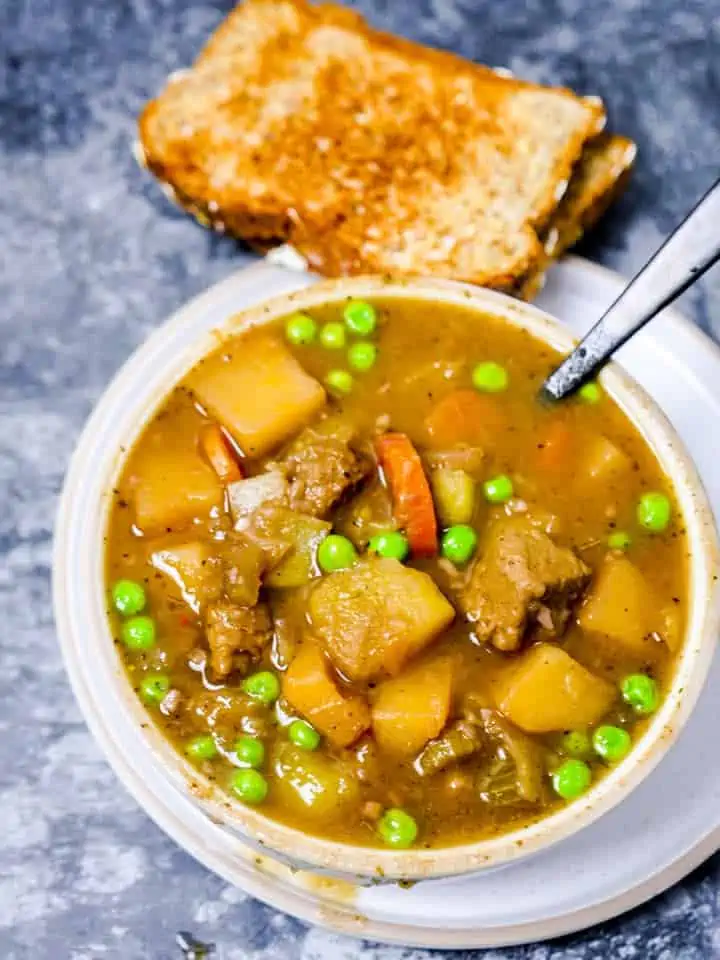 If you've ever wanted to make your own vegan breakfast sausage but were afraid to try, then this recipe from My Quiet Kitchen is for you! Once you've blended up your ingredients such as vital wheat gluten and chickpea flour and formed your sausages, the Instant Pot will cook them to perfection! They'll keep up to 5 days in the fridge or up to 1 to 2 months in the freezer!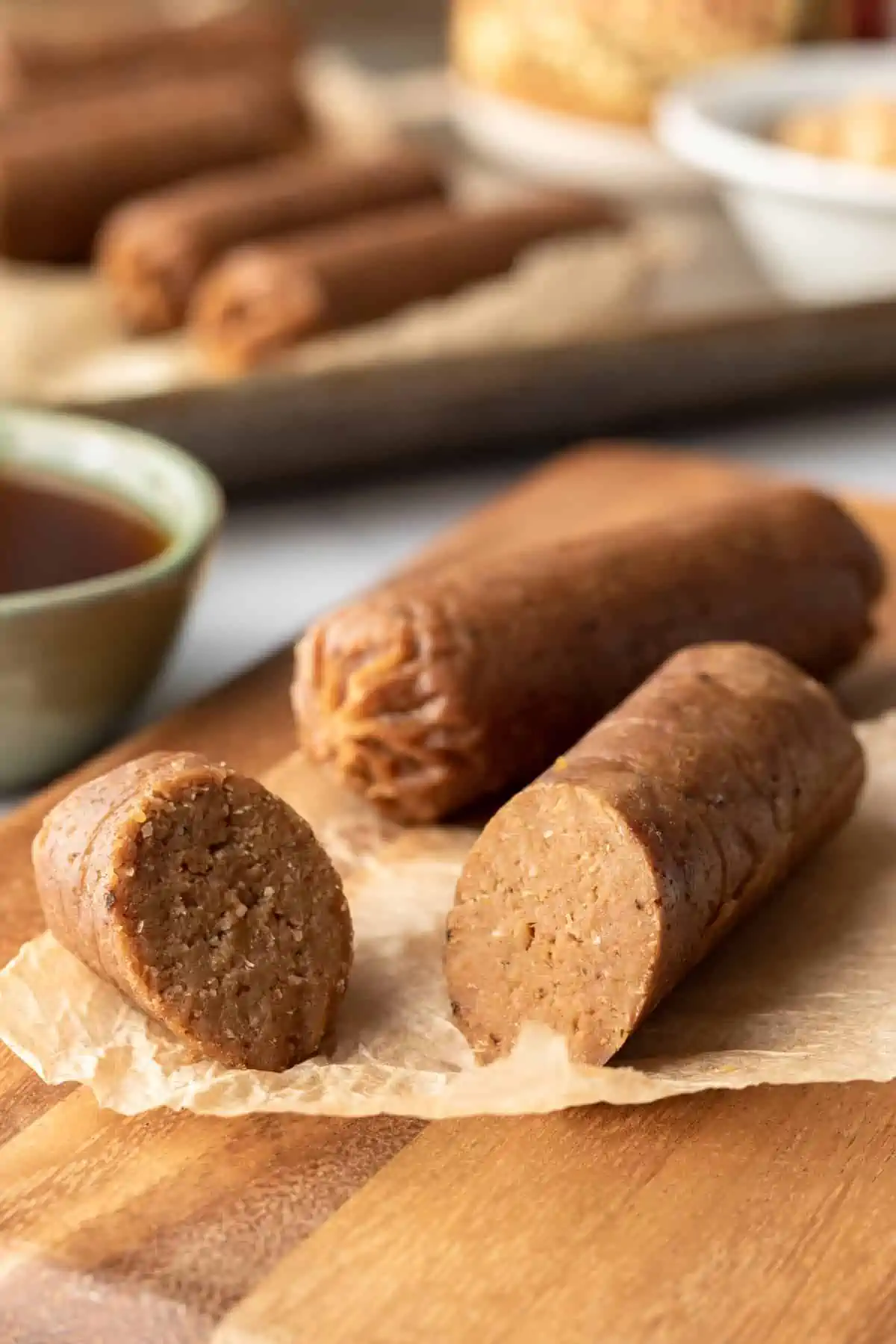 Have you ever wanted to make your own vegan yogurt? Well thanks to this recipe by The Hidden Veggies, you can go forth with confidence! You'll just need unsweetened soy milk and some cultures to get started and then you'll be on your way to amazing yogurt every day!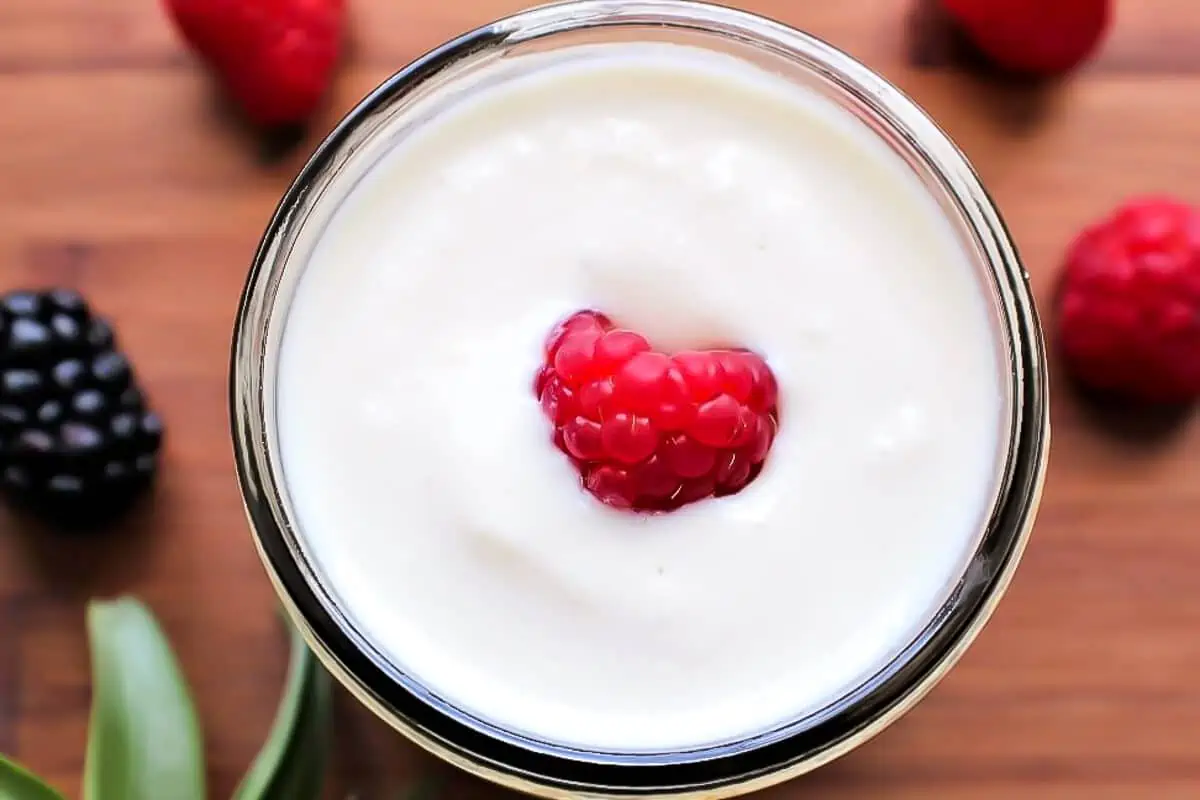 More Awesome Vegan Instant Pot Resources:
These Simple & Easy Vegan Instant Pot recipes and photos are by our World of Vegan contributors—Plant Based On a Budget, Veggiekins, Plant You, Two Spoons, Plantifully Based, Rachel Steenland, Sweet Simple Vegan, Megunprocessed, Gina House, and JJ Steele. All rights reserved. Article written by Gina House and edited by Amanda Meth. Please note that this article contains affiliate links which help support our work at World of Vegan.