Choosing vegetarian chicken instead of animal-based chicken is an impactful way to help our planet, protect animals, and enjoy better health. And today vegan chicken alternatives are almost indistinguishable from animal-based chicken and they come in every shape and form.
We've got vegan chicken nuggets, wings, strips, cutlets, cubes, slices, and shredded veggie chicken. We have seitan chicken, tofu chicken, cauliflower chicken, mushroom chicken, vegan butter chicken, chicken adobo, and beyond. Vegan fried chicken, air-fried, baked, boiled, grilled — no matter how you cook it up, you can keep it cruelty-free!
Vegetarian chicken, here we come.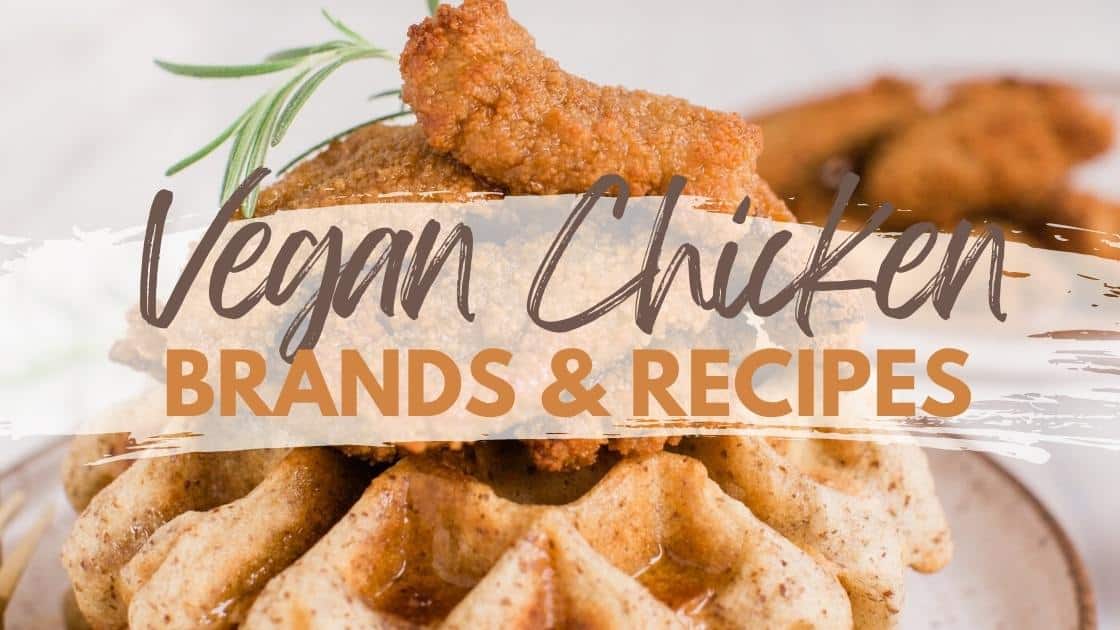 Why Choose Vegan Chicken?
Why did the chicken cross the road? To go frolic in the grass!
Chickens are highly social, intelligent, and caring individuals who deserve a life free from cruelty and exploitation. Luckily, there are plenty of animal sanctuaries around the world where you can visit chickens living their best lives while leaving them off your plate. And you can fully enjoy a delicious vegan chicken salad or make a delicious scallopini with vegan chicken made from ingredients such as wheat, tofu, mushrooms, and more!
In this guide we have an amazing round-up of some of the best vegan chicken recipes ever, from nuggets to wings. We've selected the best vegan chicken recipes out there so you can feel good about what you eat and enjoy it, too.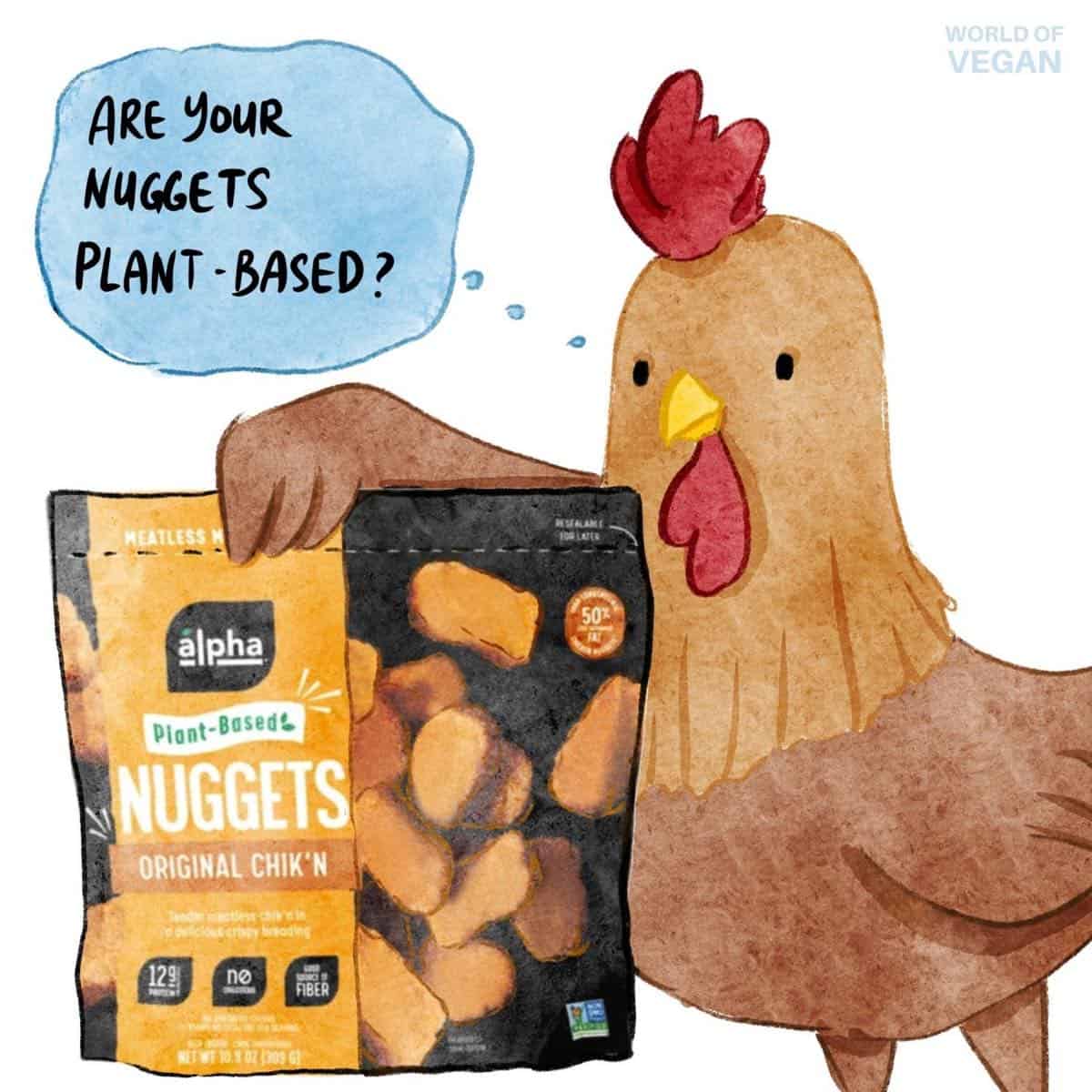 Best Vegan Chicken Brands (Store-Bought & Available Online)
If you're wondering what kind of vegan chicken you can buy at the store, check out these awesome brands!
Alpha Foods Meatless Chicken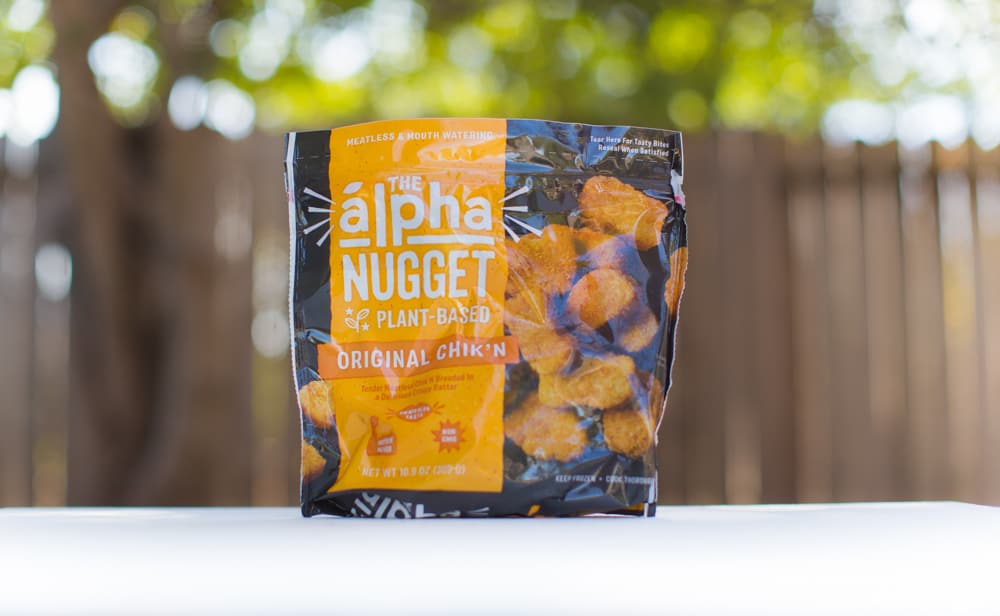 Beyond Meat Beyond Chicken
Daring Plant-Based Chicken
Field Roast Plant-Based Nuggets & Buffalo Wings
Gardein Vegan Chicken
Impossible Foods Impossible Chicken Nuggets
Jack & Annie's Jackfruit Chicken Nuggets, Meatballs, Wings & More
Like Meat Vegan MeatMade With Soy or Pea Protein
Morningstar Farms Vegan Chick'n Products
Nowadays Healthy 7-Ingredient Vegan Chicken Nuggets (order online)
NUGGS Vegan Chicken Nuggets (order online)
Rebellyous Foods Vegan Chicken Patties, Tenders, & Nuggets
Sweet Earth Enlightened Foods Mindful Vegan Chicken Strips
Tofurky Plant-Based Chicken
VFC Vegan Popcorn Chicken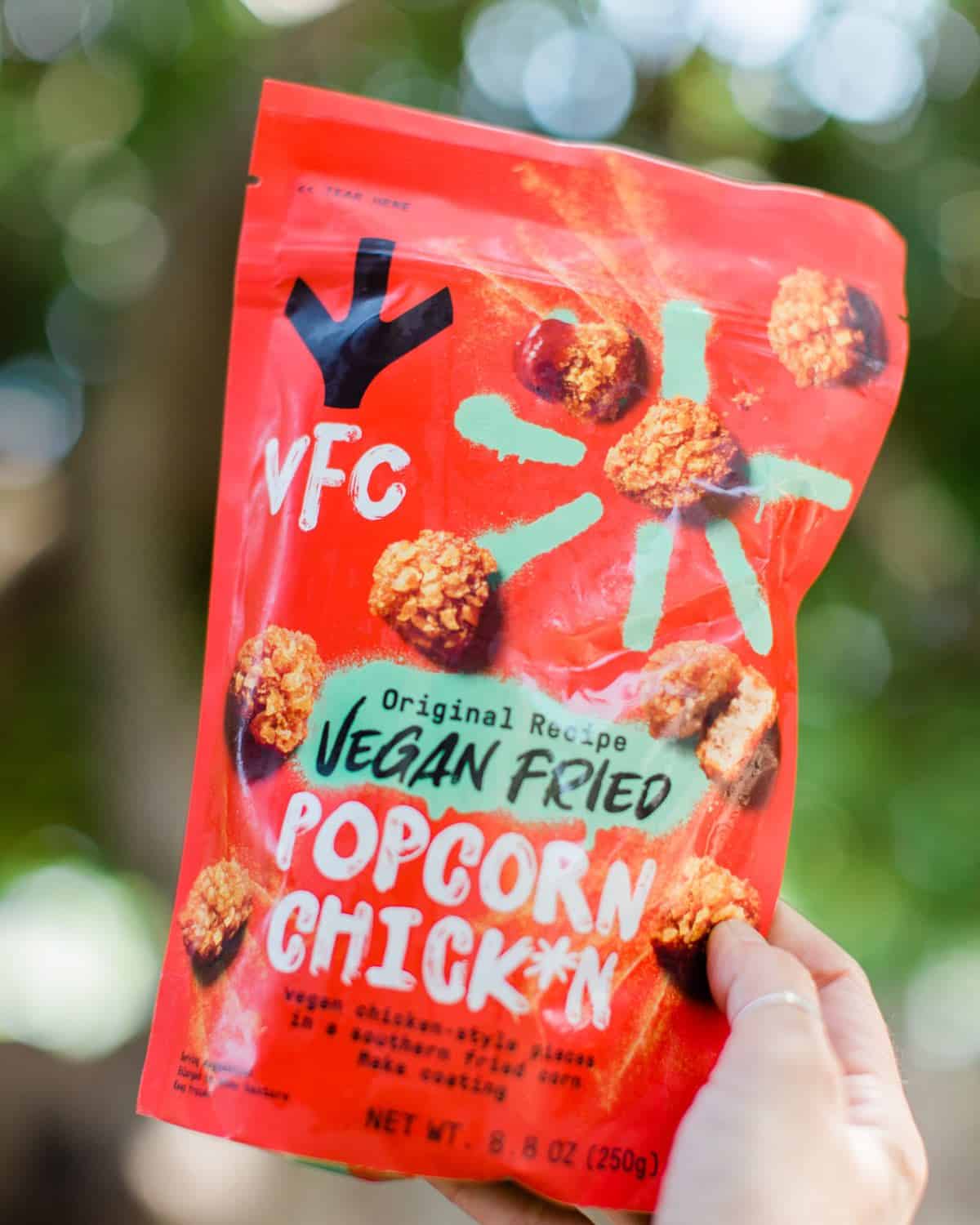 Restaurants Offering Vegan Chicken
It's an exciting century for chicken lovers, because vegan chicken has been launching are popular eateries and fast food restaurants all around the world.
KFC shocked the world when they released vegan fried chicken buckets for a short time. And not long after, Panda Express launched Beyond Orange Chicken which was a smashing success (and we tried it—it's delish).
This is just the beginning. If plant-based chicken tastes just as good as the animal-based kind, is significantly healthier, is far more sustainable, and costs far less, then it only makes sense that it will eventually replace unsustainable and cruel animal meat.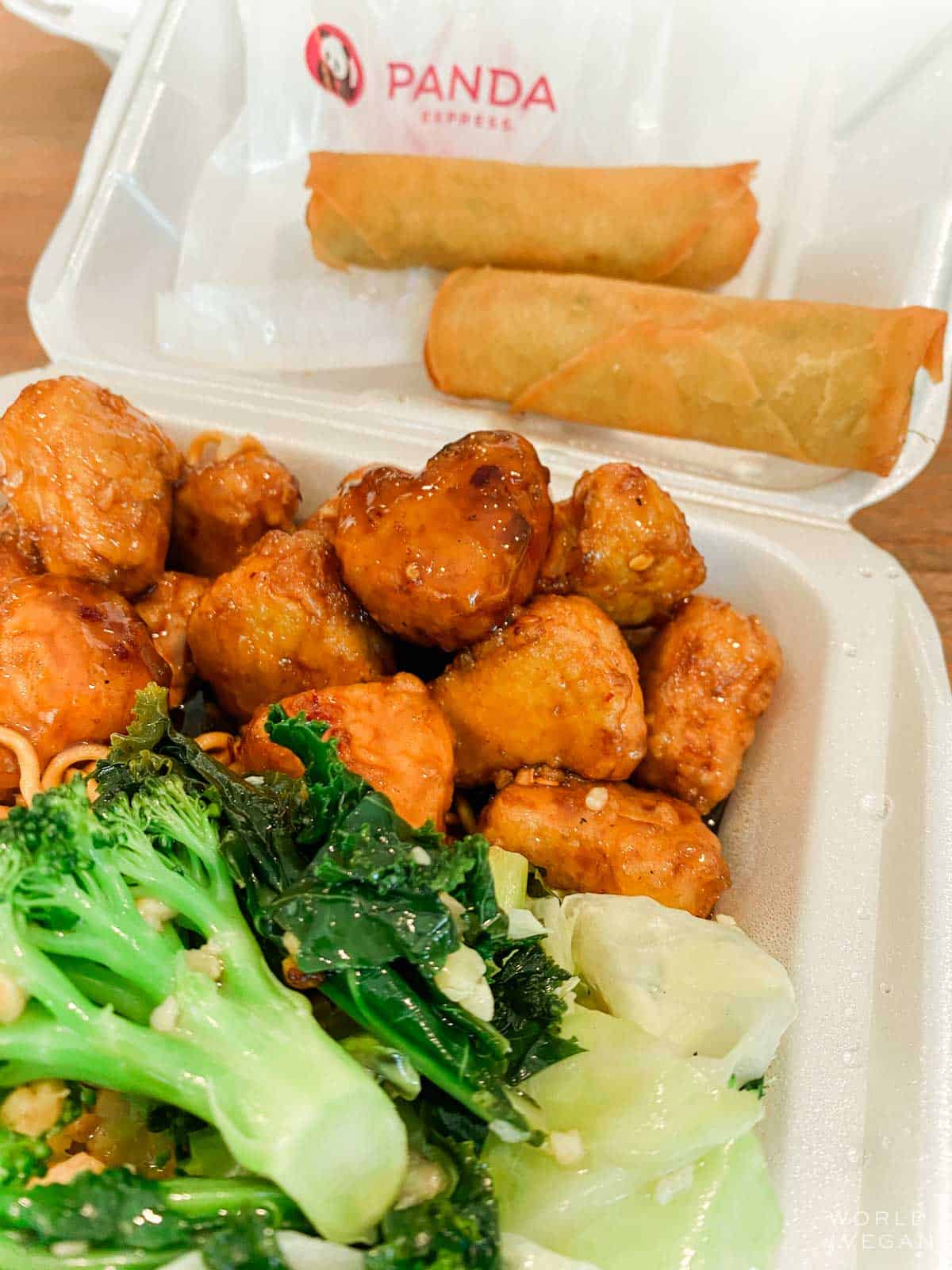 Best Vegan Chicken Recipes (Wings, Nuggets, Cutlets & More)
If you're looking for a vegan spin on a true classic, then this vegan fried chicken made from oyster mushrooms is a must! It's seasoned, battered, and fried to perfection, you may feel inspired to open your very own vegan fast food restaurant after trying this recipe.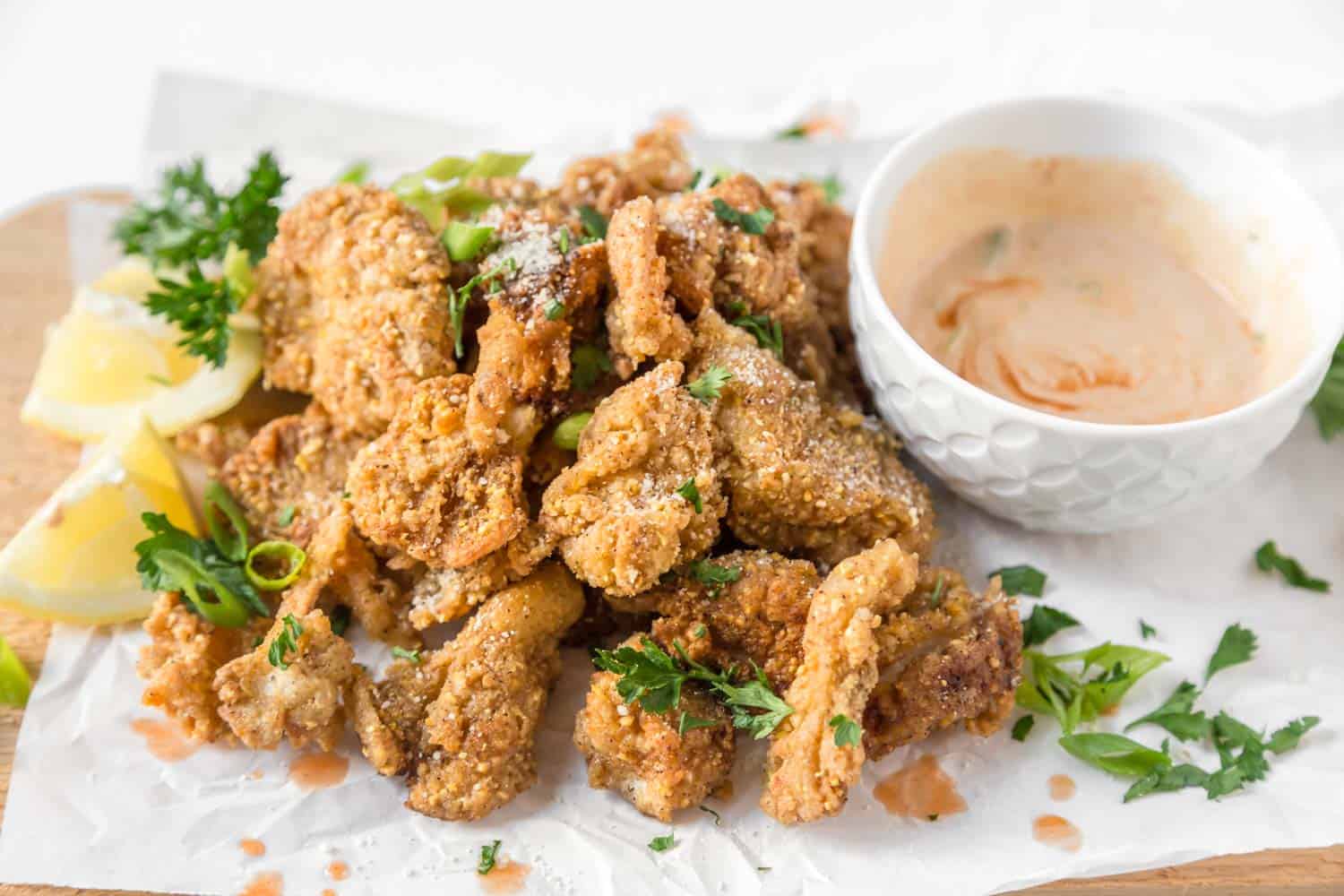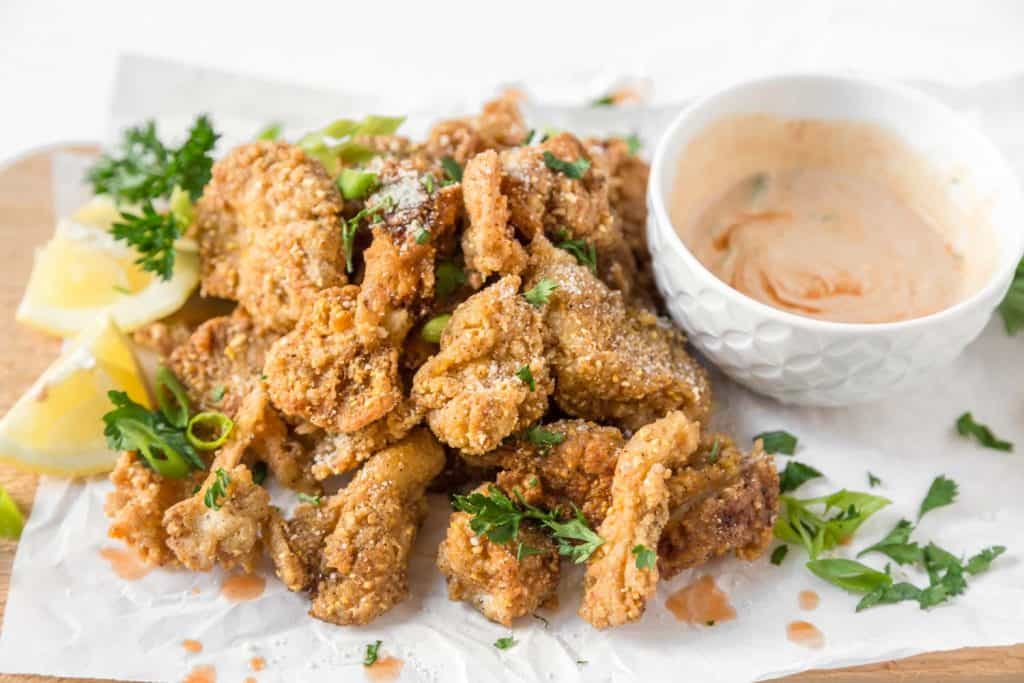 These vegan barbecue wings have it all: texture, flavor, heartiness, and some beauty to boot. Made from seitan and a tangy mustard barbecue sauce, these wings will have your taste buds flying!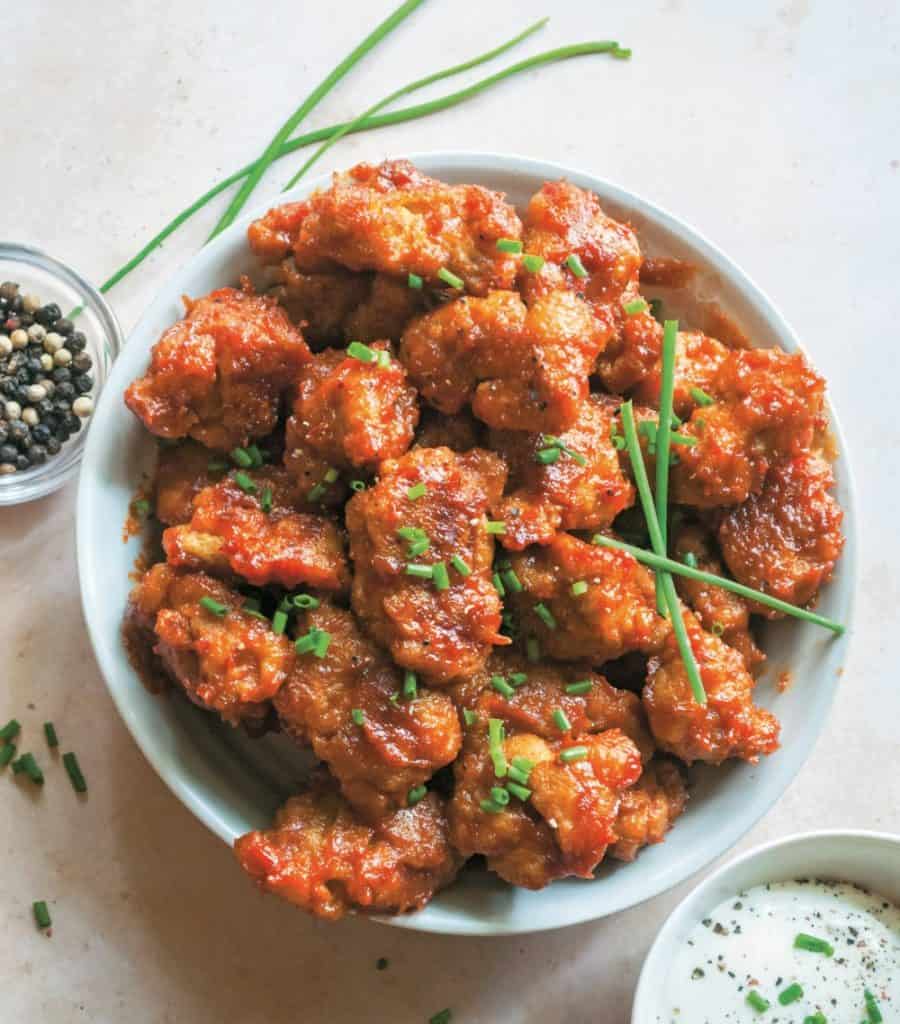 Chickpea Nuggets (Healthy Plant-Based Chicken Nuggets)
A healthy spin on classic chicken nuggets, these chickpea nuggets are a perfect toddler and kid-friendly finger-food. They are a great side or snack for adults too!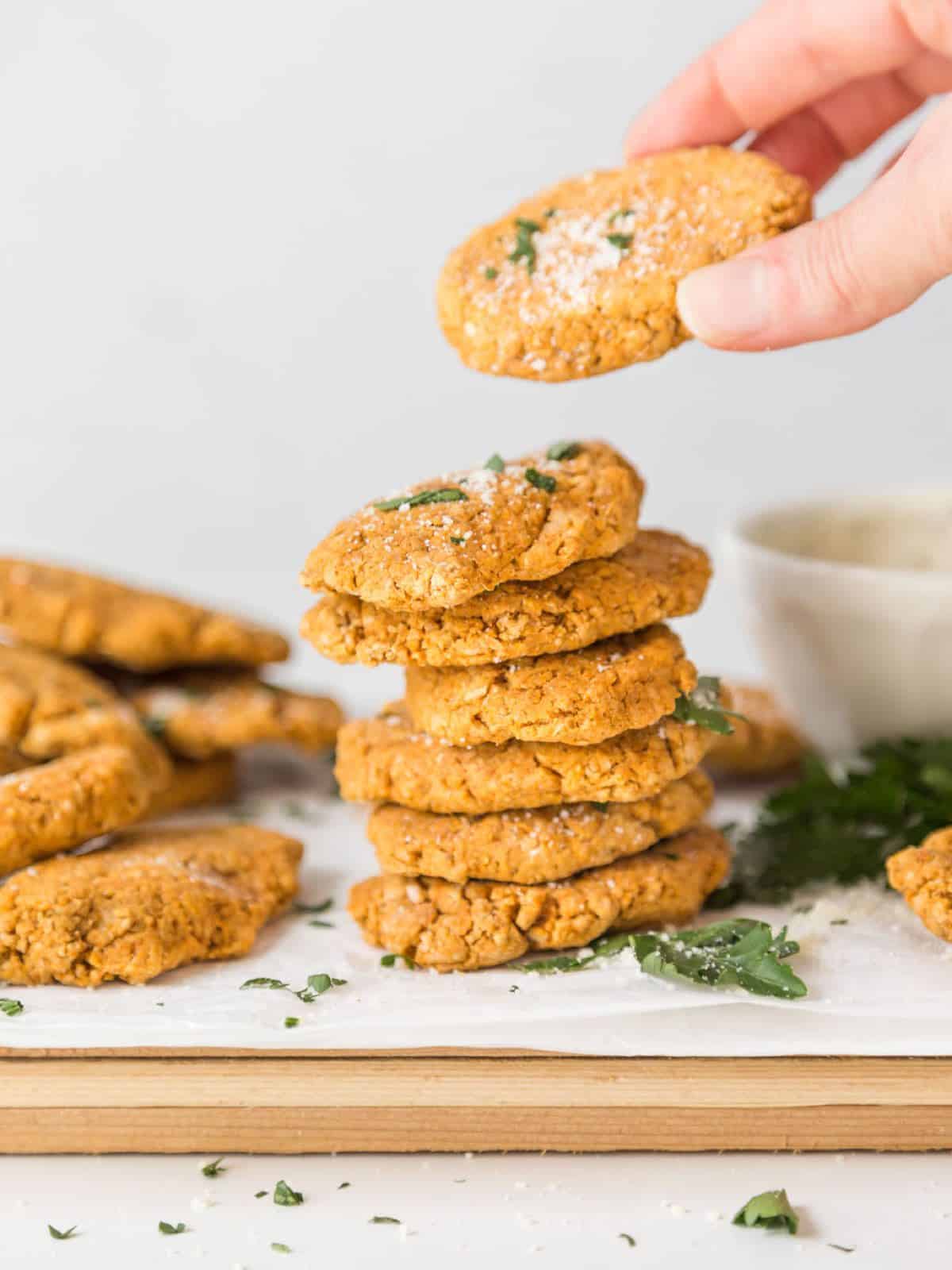 These vegan chicken fajitas from Make It Dairy Free are perfect for a large meal or for prepping for lunch throughout the week! Soy curls are the magic ingredient in this vegan chicken recipe, made even more delicious with the help of onions, peppers, and spices. Get some fresh tortillas, beans, and rice and you'll be in fajita heaven.
This mouthwatering recipe for vegan butter chicken from will quickly become your new favorite. Featuring cubed extra firm tofu and a variety of flavorful spices, this Indian-inspired dish is truly creamy perfection!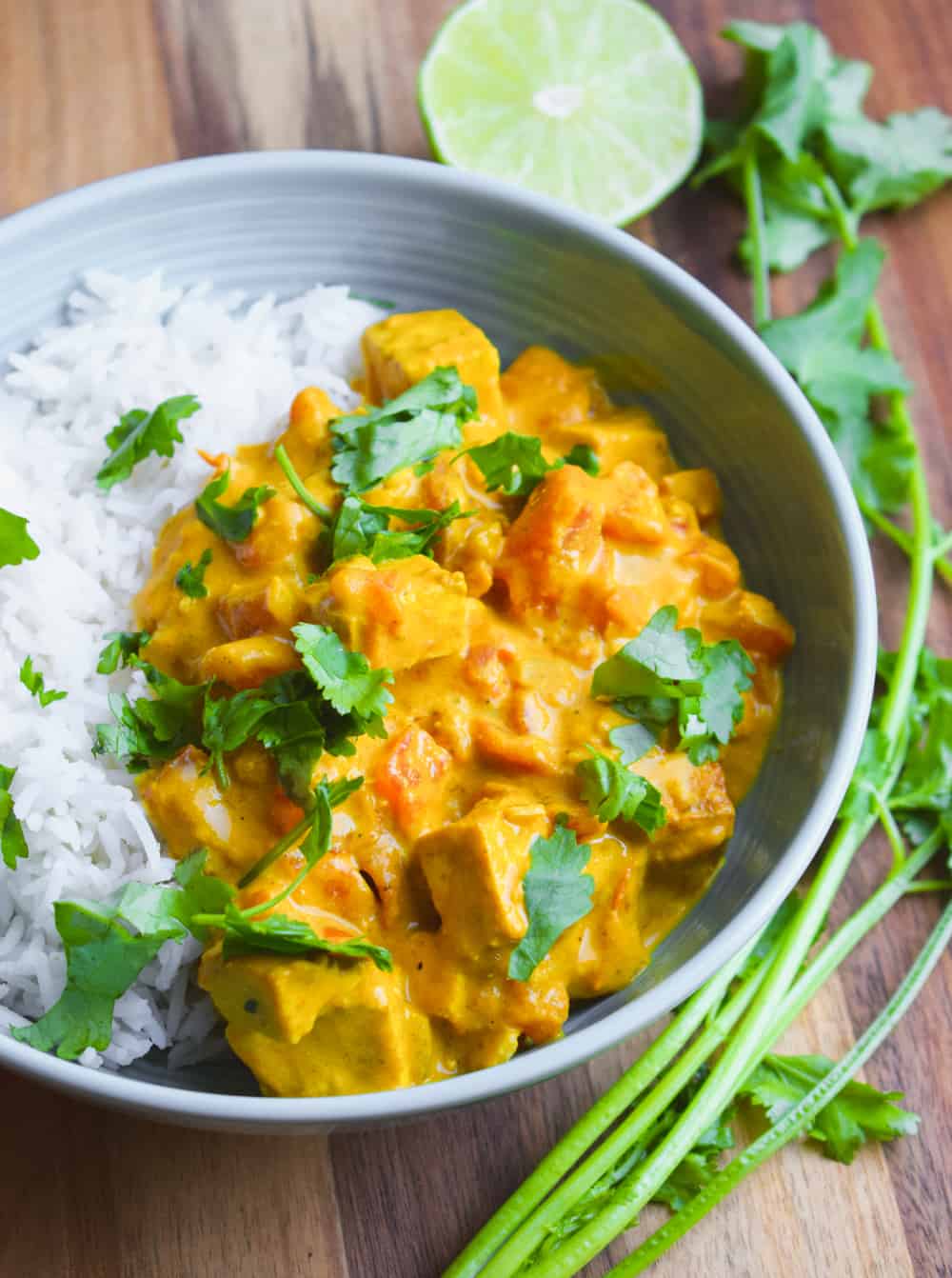 Perfect for a quick midweek meal, this vegan sesame chicken recipe from From My Bowl is totally worth a try! Made from soy curls and a sweet and salty sesame sauce, it comes together in just minutes and goes great with a warm bowl of rice or noodles.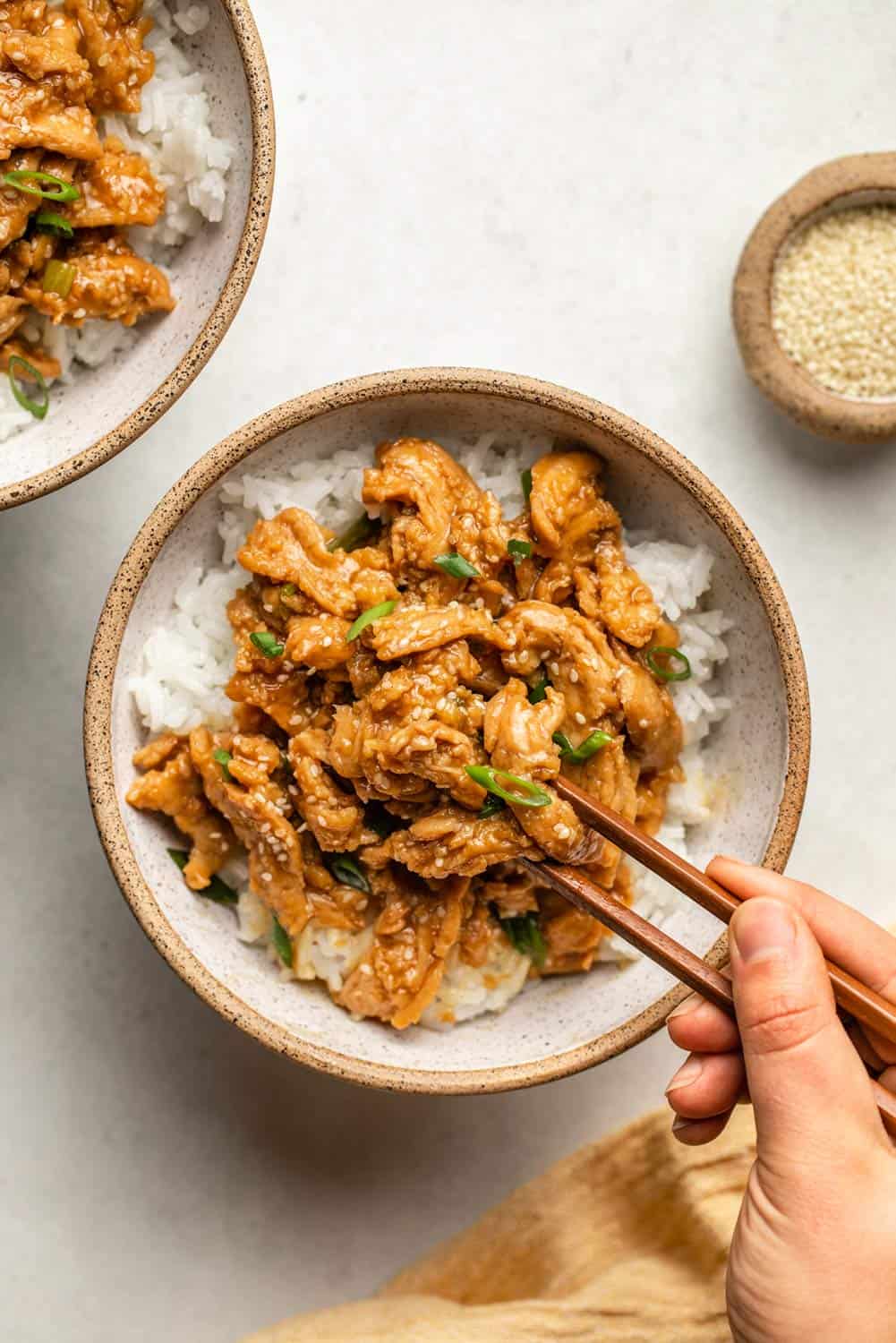 Gluten and soy-free, these delicious vegan buffalo wings are made from crunchy cauliflower! Serve alongside from chopped veggies and vegan ranch dressing and you'll have the perfect game day spread.
One bite of these jackfruit chicken nuggets from The Vgn Way and you'll think you were at a fast food restaurant! Soy-free and gluten-free, these nuggets are seasoned to perfection and make a great snack or party food.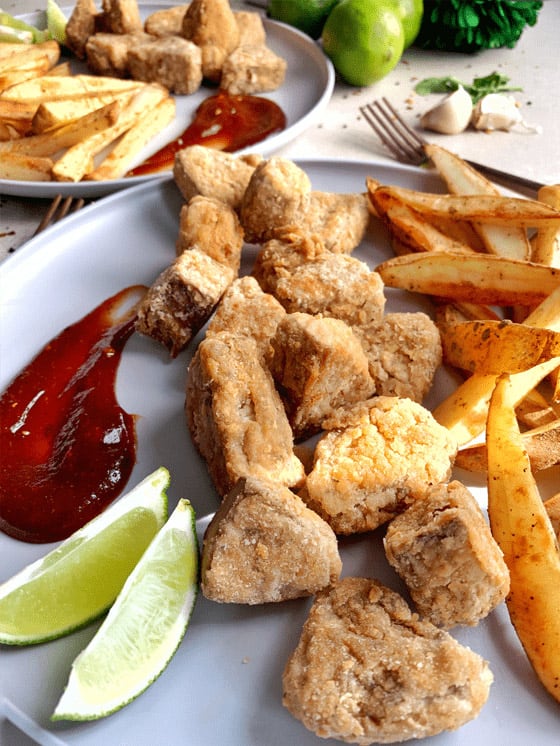 Never have a boring sandwich again with these delicious vegan chicken patties thanks to our friends at The Hidden Veggies. Dress up with some vegan ranch dressing and pickles or just enjoy on their own! Crunchy, juicy, and all-around delicious!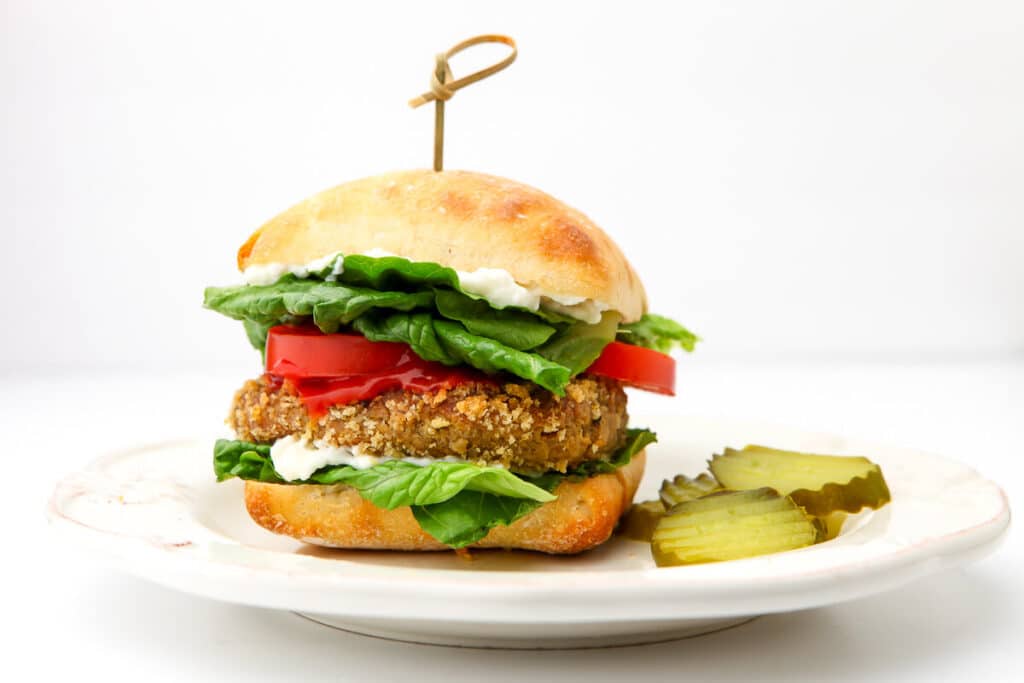 Sometimes all you need for a great meal are some vegan chicken cutlets, a side of veggies, and mashed potatoes. This vegan chicken recipe from My Plantiful Cooking has our mouths watering! Made from vital wheat gluten, spices, and nutritional yeast, it's a great recipe for an easy go-to throughout the week.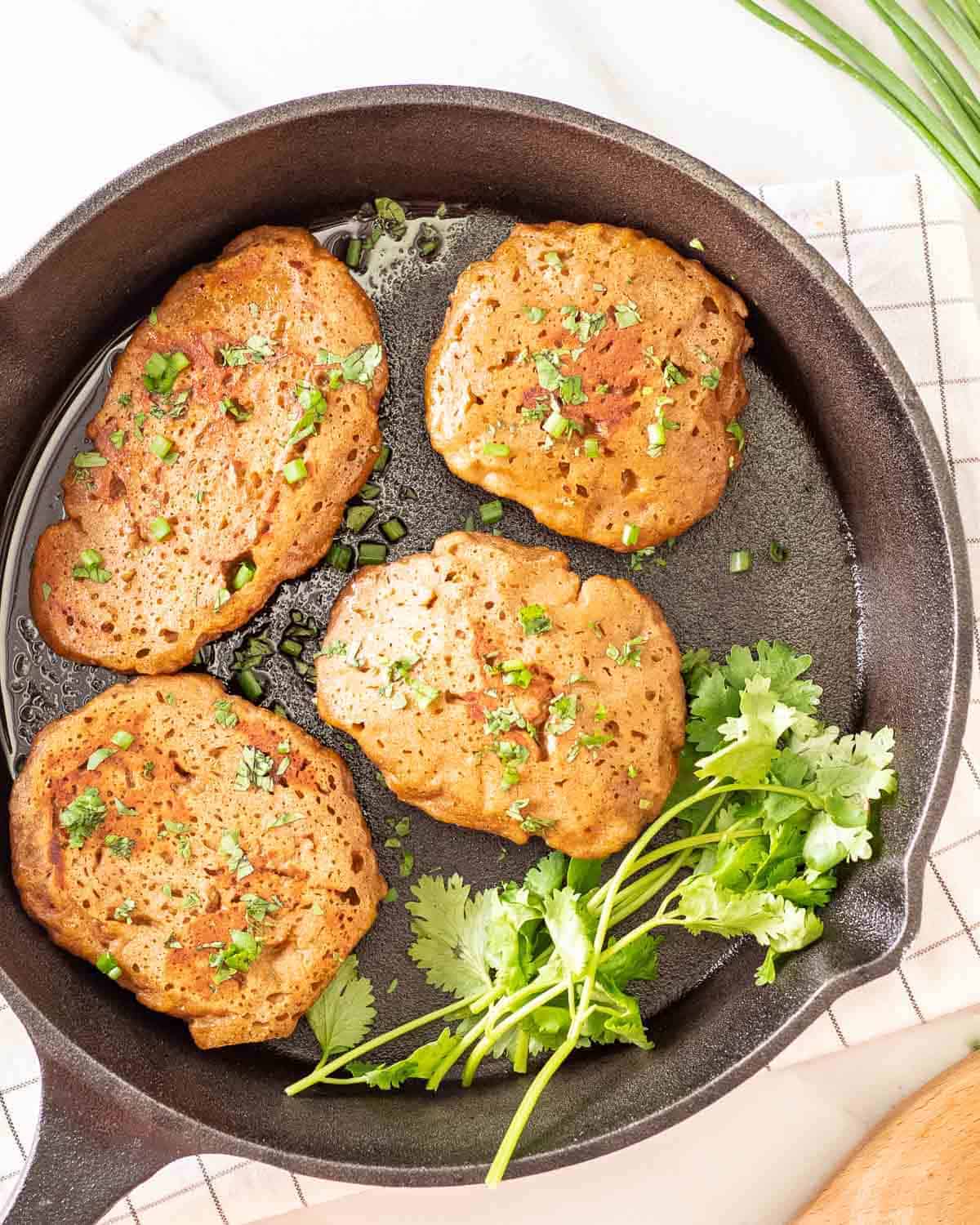 Like things spicy and crunchy? Then this spicy and crunchy vegan chicken recipe from Vegan Haven is for you! Grab some vegan ranch dressing and dig right in!
Made from oyster mushrooms, these vegan buffalo chicken wings from My Pure Plants will hit the spot! Great as an appetizer or piled onto a sandwich. Gluten and soy-free, the breading is actually made from crushed up corn flakes!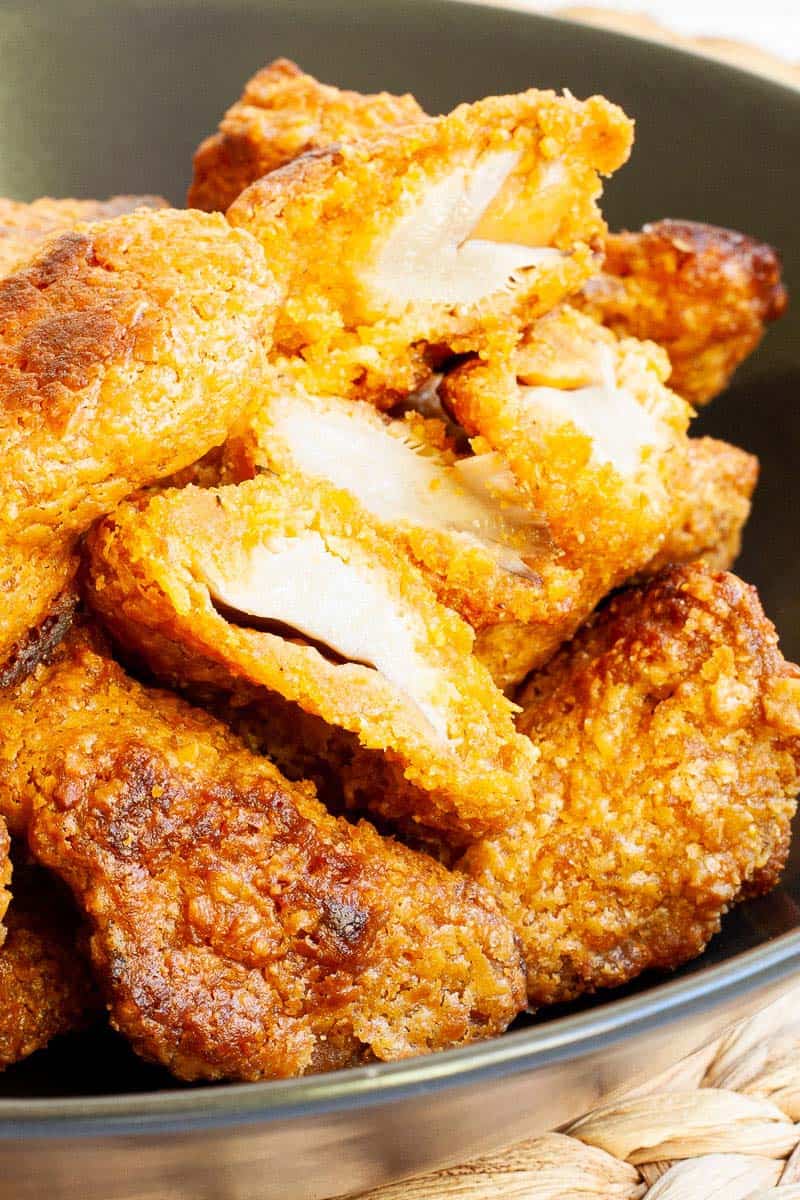 This traditional Filipino dish gets a vegan twist thanks to our friends at Sweet Simple Vegan. Using soy curls as the base, this vegan chicken recipe is naturally gluten-free and full of flavor! Enjoy alongside some steamed rice and sautéed vegetables.
This delicious recipe for vegan orange chicken by The Daily Dish is super easy! Tofu, cornstarch, orange juice, and maple syrup are the stars of this show. Add some scallions and sesame seeds for garnish and you'll never want takeout again!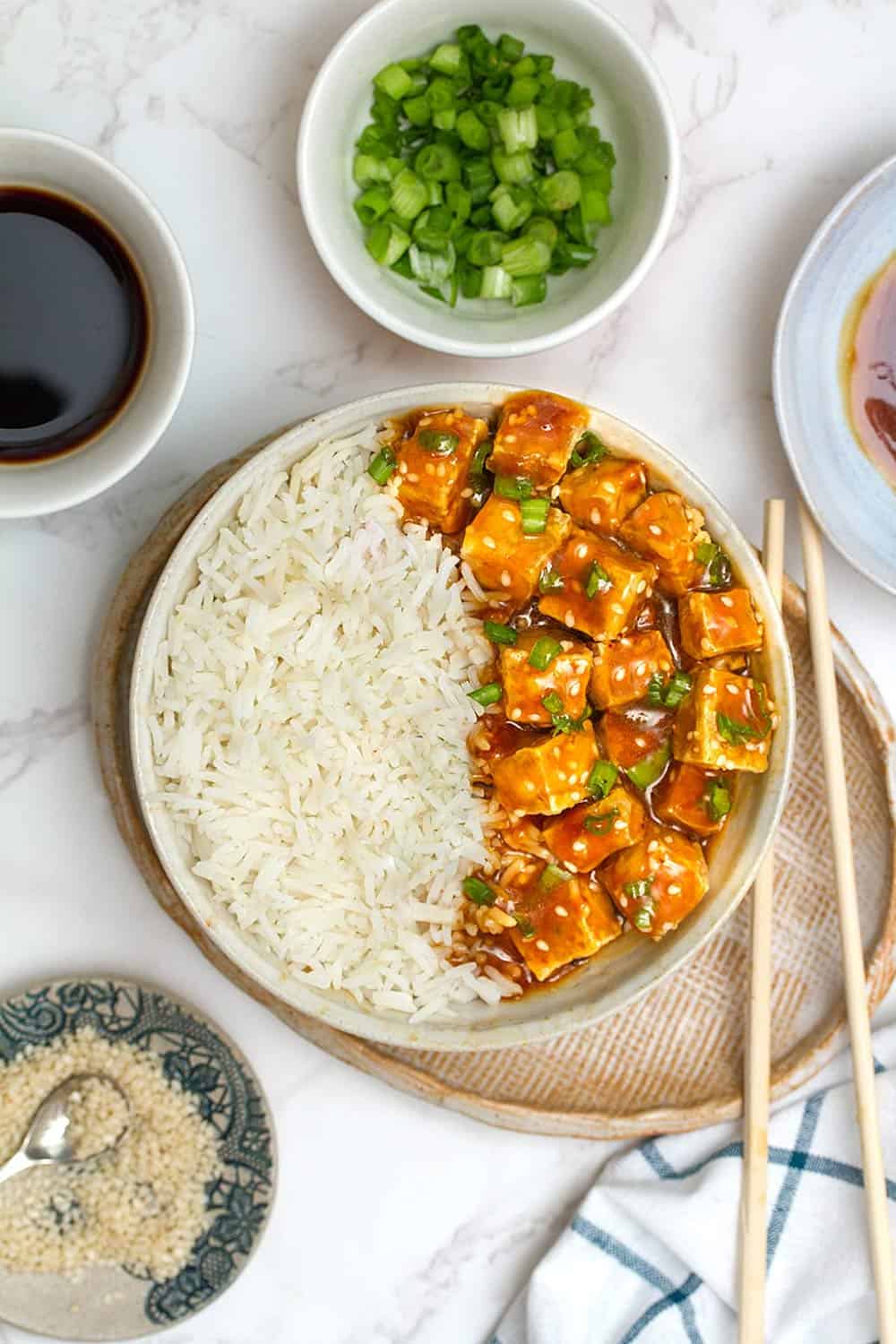 Free from soy, gluten, and nuts, this awesome recipe for vegan barbecue chicken comes from Rachel Steenland. The stars of the show? Jackfruit and barbecue sauce, cooked together to perfection! Great for enjoying on sandwiches, in tacos, or alongside a picnic spread.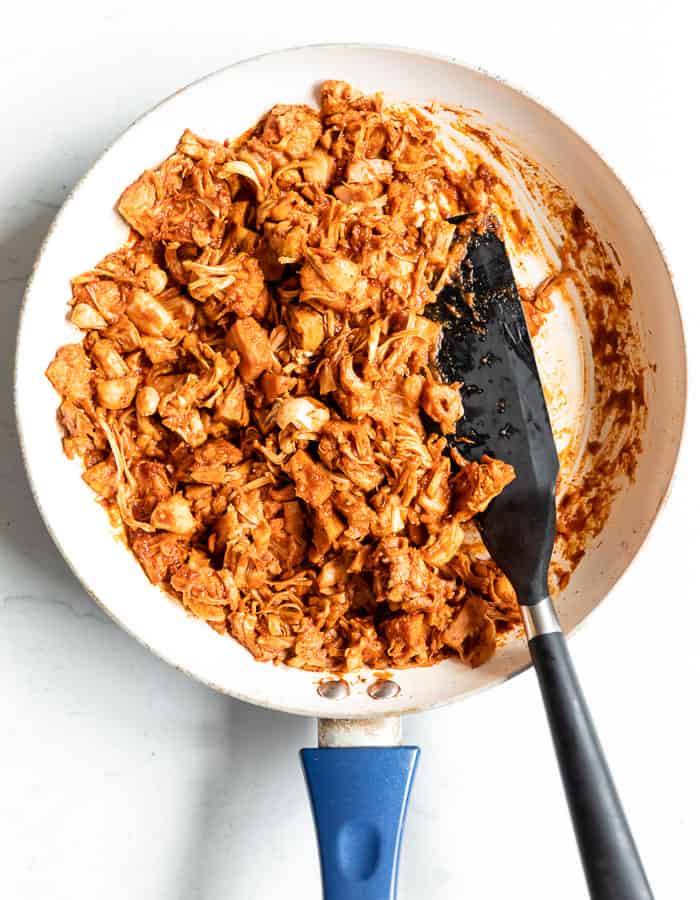 This gorgeous jackfruit chicken salad from This Healthy Kitchen truly has it all. Crunchy walnuts join forces with jackfruit, walnuts, celery, and grapes in a creamy cashew-dill dressing. Delicious on its own or enjoyed between two slabs of bread!
There's just something so satisfying about this recipe for vegan shredded chicken from heartful table. Made with just five simple ingredients, you'll fall in love with the crispy texture and umami flavors. Great for enjoying atop a salad, mixed into a stir-fry, or wrapped up with some lavash and colorful veggies.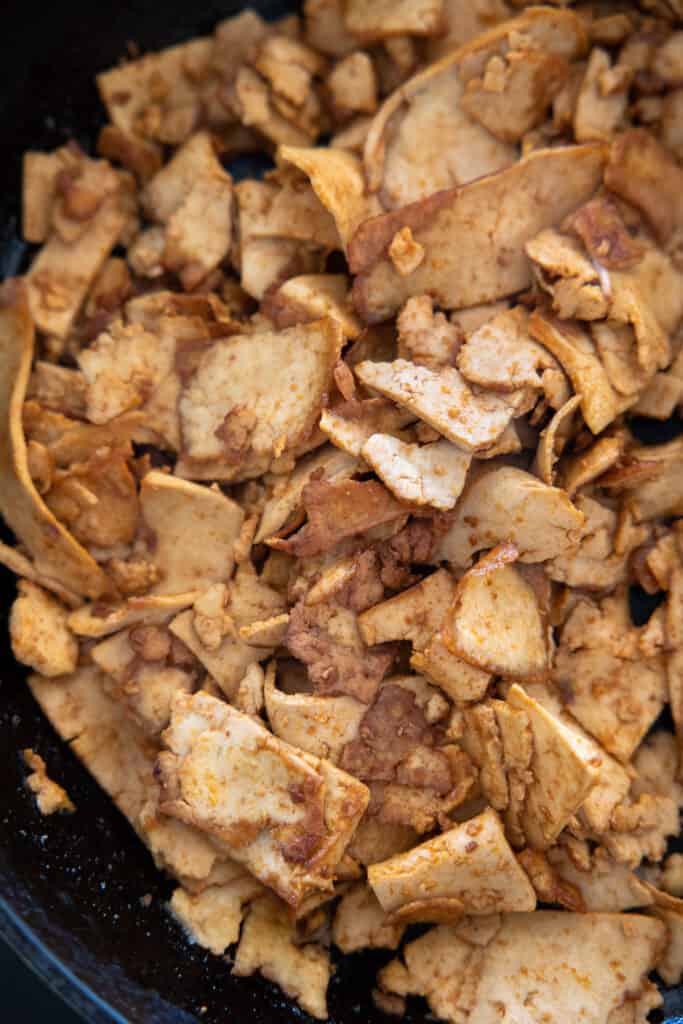 Satisfy your cravings for Chinese takeout with this amazing vegan chicken recipe from Steph Sunshine for General Tso's tofu. Sweetened and battered to perfection, you'll be dreaming of this delectable dish for weeks to come!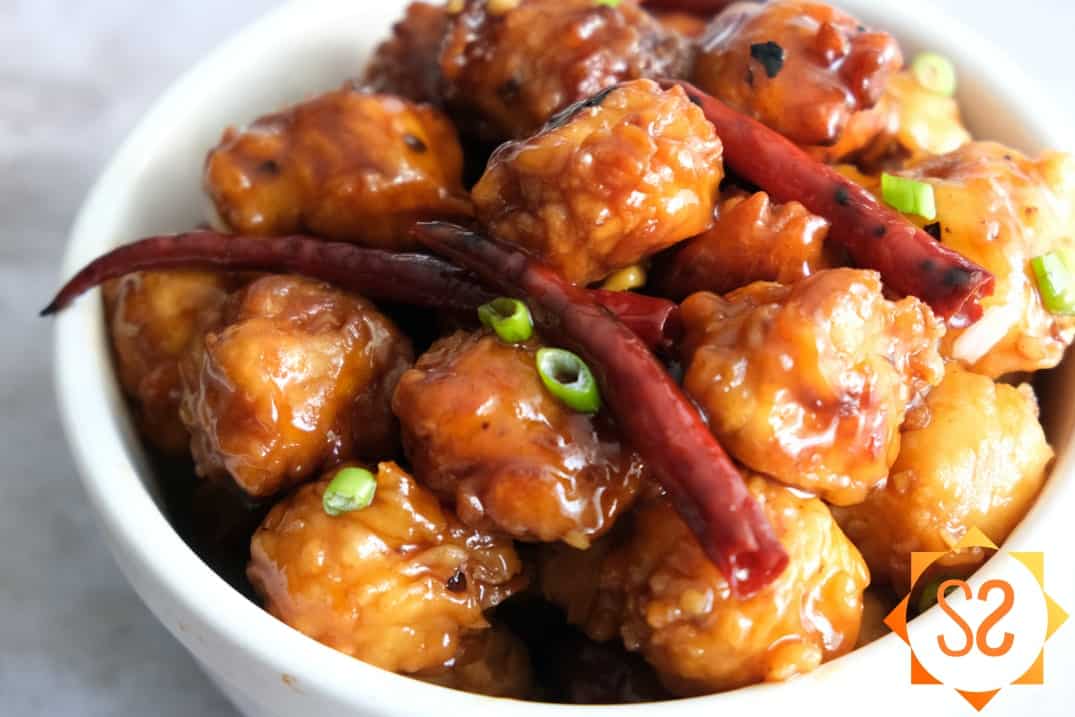 Crispy, juicy, crunchy, and 100% satisfying, these vegan chicken nuggets from The Cheeky Chickpea are perfect for enjoying as a snack or even chopped up into a salad. Made using tofu, this recipe can easily be made gluten-free if you use the right flour!
This amazing vegan chicken recipe by It Doesn't Taste Like Chicken calls for only two ingredients and a broth for simmering. The trick lies in washing the flour for a chewy and juicy texture, a method that's been documented in China since the 6th century!
Sometimes all you need for a great vegan chicken recipe is a bit of cauliflower, some spices, and flavorful batter to get it nice and crunchy. This delicious recipe by Hannah Kaminsky at Bittersweet Blog is perfect for those who prefer a more economical and straightforward version of vegan chicken. Vegan fried chicken for the win! And if you're looking for something a little closer to the "real thing," did you get to try the KFC vegan fried chicken that launched in early 2022? Mind blowing!
Vegan Recipes Made With Vegetarian Chicken
Have you ever had chicken and waffles? If not, stop everything! You need to go whip these up right now. They will be life changing, we can almost guarantee it. While chicken and waffles may sound like an odd combo, something about the savory crunch and chew of vegan chicken pairs perfectly with the fluffy syrupy vibe of vegan waffles.
You can make this recipe using any of your favorite vegan chicken nuggets — a store bought version or homemade. Just air fry the, bake them, or deep fry them and pop them over freshly made waffles with some maple syrup and you'll be in vegan brunch heaven.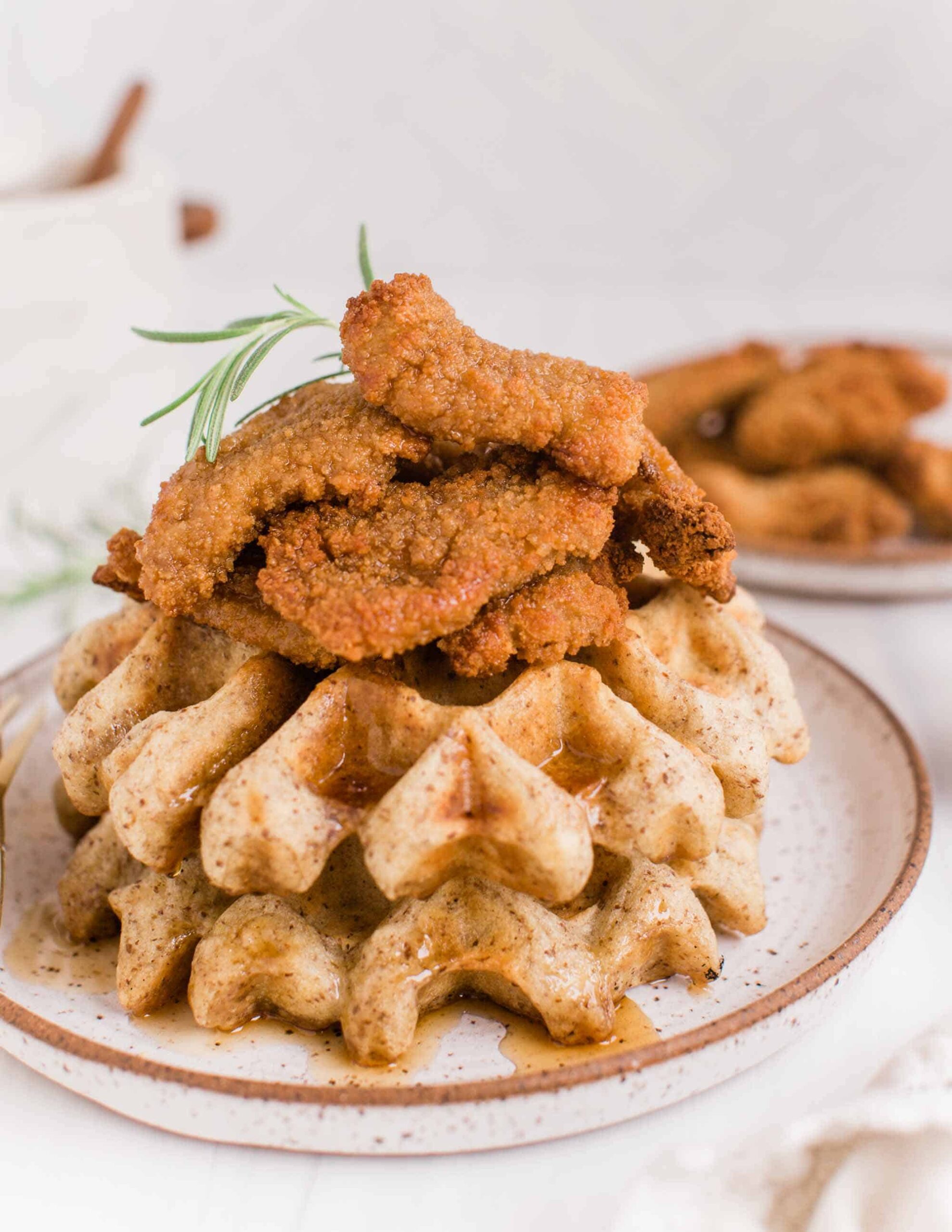 This is one of the best vegan soup recipes we've ever tried. It's thick, flavorful, savory, and has the perfect balance of warming soup and filling dumplings.
It's made with dehydrated soy curls as the chicken, but if you don't have those on hand you can substitute any vegan chicken—or leave the vegetarian meat out completely. Either way, expect to scrape your bowl clean and go back for seconds and thirds! It's that good. This recipe is from the Plantiful cookbook by Francesca Bonadonna.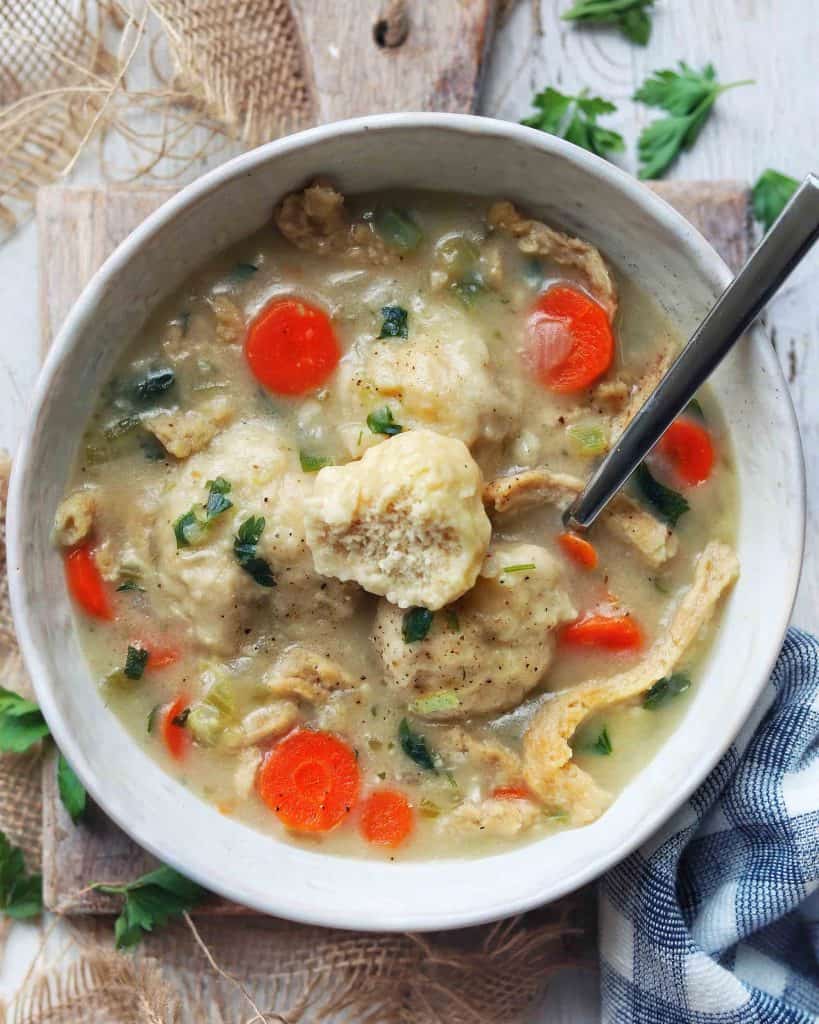 I you've never made a vegan pot pie, you've gotta try this recipe stat! It's one of the most delicious vegan comfort food dishes out there and will make you completely forget that you're eating plants. Magic.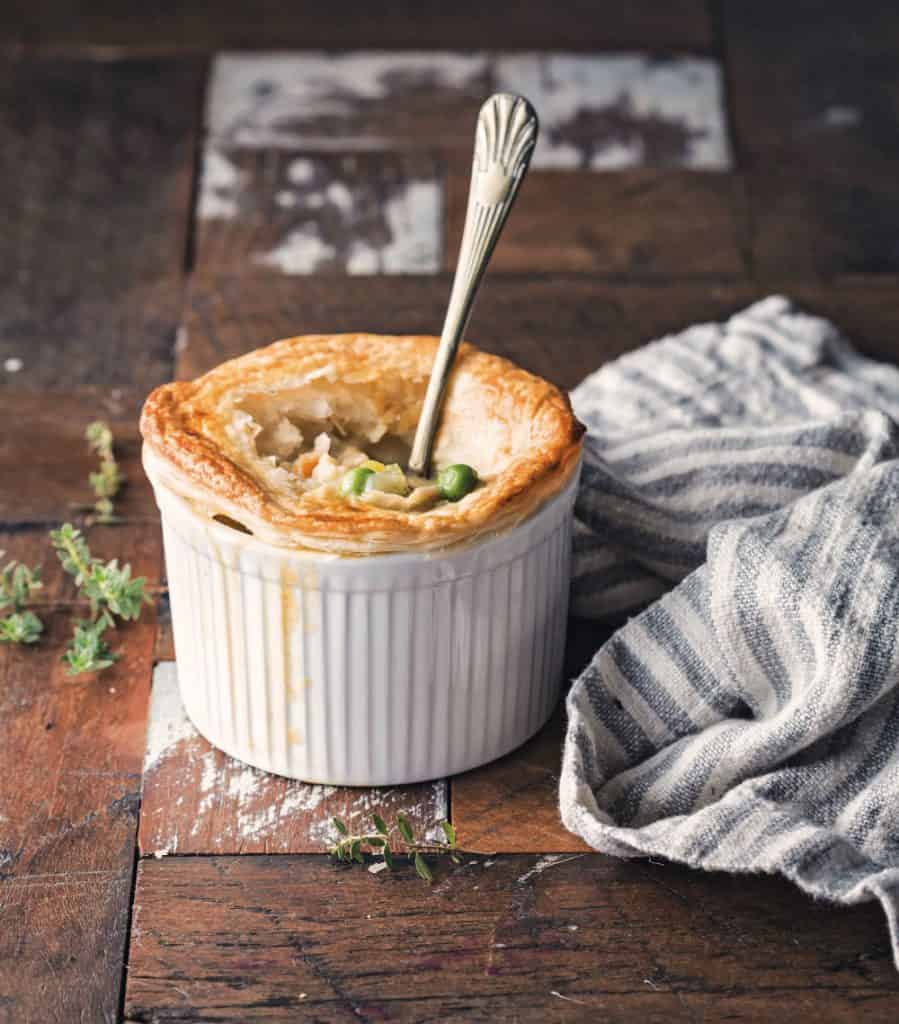 If you're a lover of California Pizza Kitchen's Chinese Chicken Salad, you'll love this copycat recipe made using chickpeas instead of chicken! It's fully veganized and really easy to make, with those classic delicious sweet-and-savory sesame infused flavors.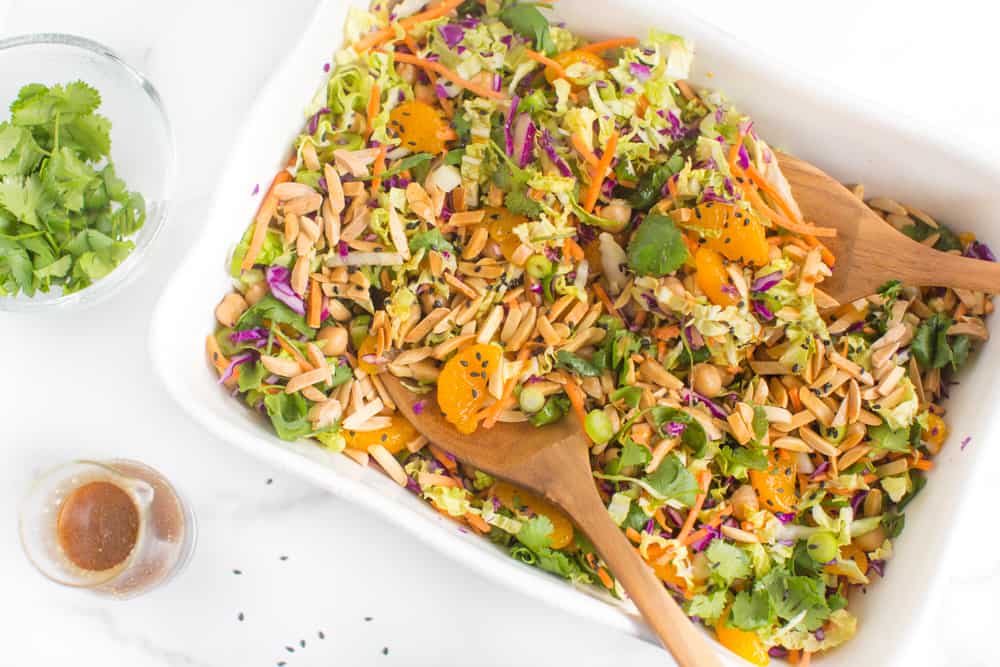 You can whip up this vegan chicken salad easily using your favorite vegetarian chicken (or homemade veggie chicken using one of the recipes above). This recipe works great for meal prep because it only improves with time in the fridge. Make a big batch and use it in wraps, sandwiches, on salads, and beyond throughout the week!
With so many delicious vegan chicken recipes to choose from, we hope this article gives you plenty of ideas on how to make and enjoy your own meatless chicken at home! Let us know in the comments below if you decide to give them a try!
More Vegan Recipe Roundups
Vegan chicken recipes guide written by Amanda Meth and edited by Michelle Cehn. Photos by our vegan food blog contributors, shared with permission. Cover photo from Oakland-based vegan restaurant Don't Be Chick'n. Although we love the brands mentioned above, this article is not sponsored by any of them!