It's an exciting time in the world of plant-based meats. There are more plant-based protein options to dish up on your dinner plate now than there have ever been before in the history of the world. What a great time to be vegan, right?
When I first became vegan a decade-and-a-half-ago, most vegan meats were veggie burgers, and most veggie burgers were made from veggies with some chunky grains. My-oh-my has the scene evolved. Today you can find everything from vegan bacon to plant-based shrimp to animal-free caviar, and this is still just the beginning of the vegan food revolution.
Today we're rounding up 10 innovative vegan meats you may (or may not) have heard of or tried before. Our hope is that there are at least a few are new-to-you options that can excite your recipe plans and your palate. If you're a lover of meat-that-tastes-just-like-meat-but-without-animal-cruelty, then scroll on, my friend. 
1. The BE-Hive Vegan Pepperoni
We recently tried this vegan pepperoni for the first time and were blown away! Not only is the butcher-style packaging quite neat and unexpected, but the plant-based pepperoni is insanely delicious on any pizza. It's our go-to.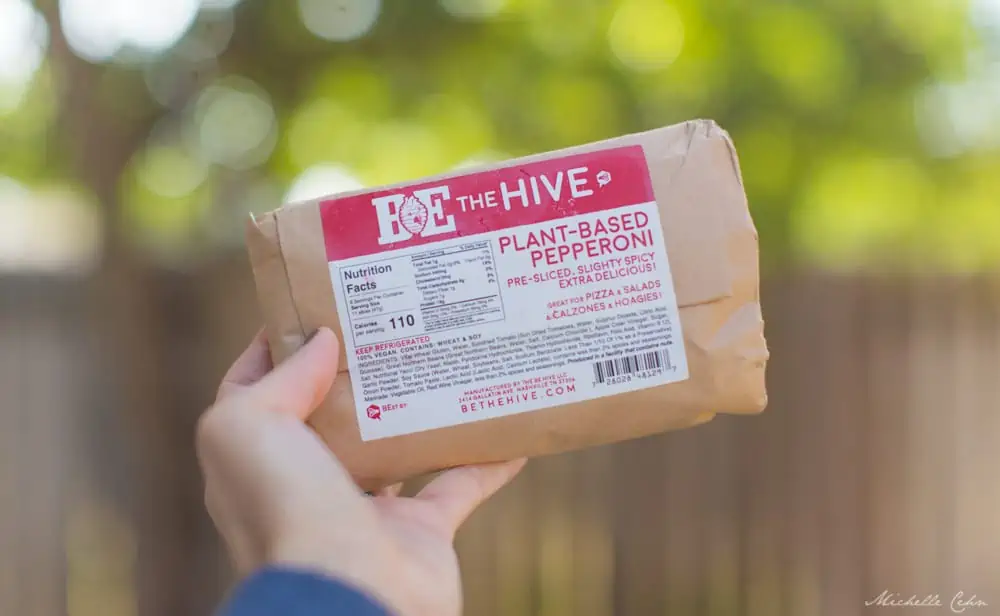 2. Field Roast Mini Vegan Corn Dogs
Any corn dog lovers in the house? Well, you can now get your fix, thanks to Field Roast! Field Roast is one of our all-time favorite vegan meat brands, and they launched these mini corn dogs a couple years ago. You can find them in the freezer aisle of select grocery stores or at some online vegan grocery shops. They make the perfect tailgate party and vegan Super Bowl snacks!
3. Beyond Breakfast Sausage
Beyond Meat came through for the vegan breakfast lovers of the world with their new breakfast sausage patties and these vegan breakfast sausage links. Absolutely delicious. The flavor is on-point and these bring us right back to our pre-vegan breakfast days.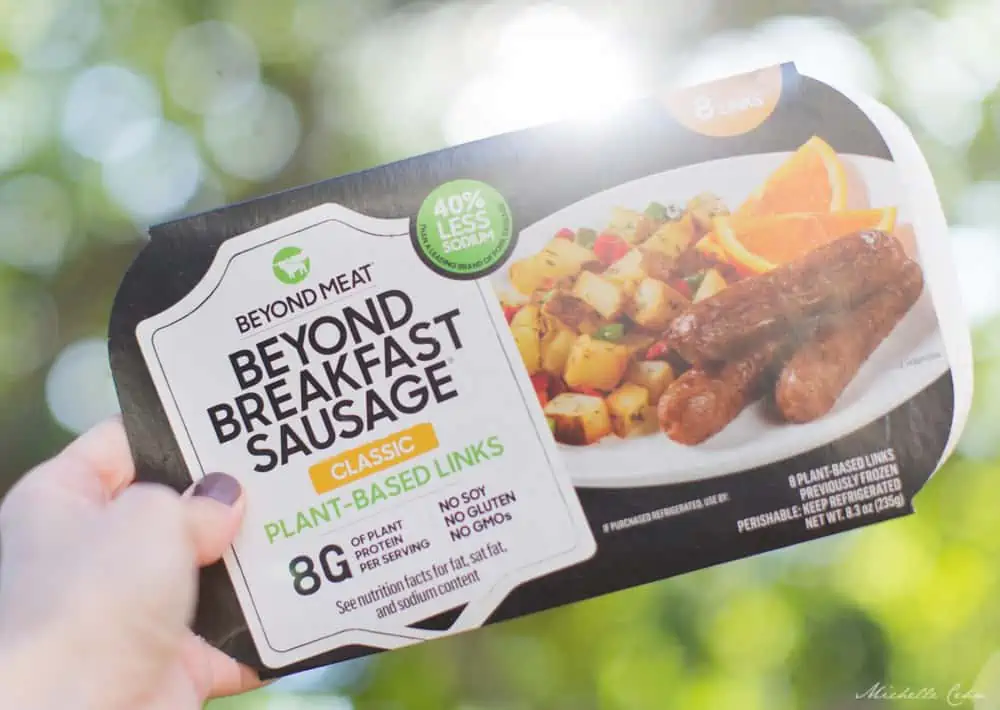 4. All Vegetarian Vegan Bacon Slices
Okay, we know. The packaging may not be the most trendy. But friends. If you loved bacon in your pre-vegan days, you've gotta try these vegan bacon strips from All Vegetarian, Inc! They are the most bacon-like vegan bacon we've tried yet, and are delicious served next to tofu scramble or on a vegan BLT.

5. Gardein's Crispy Crabless Cakes
The vegan seafood scene is exploding. You can now find vegan shrimp, vegan fish fillet, vegan salmon, vegan tuna, and of course these mini crispy crabless cakes from Gardein. Companies like Good Catch Foods, Sohpie's Kitchen, All Vegetarian, Loma Linda, and Gardein are paving the way. This is all great news, because fish are intelligent and sensitive creatures and fish isn't the healthy food people once thought! Check out our vegan seafood guide for more.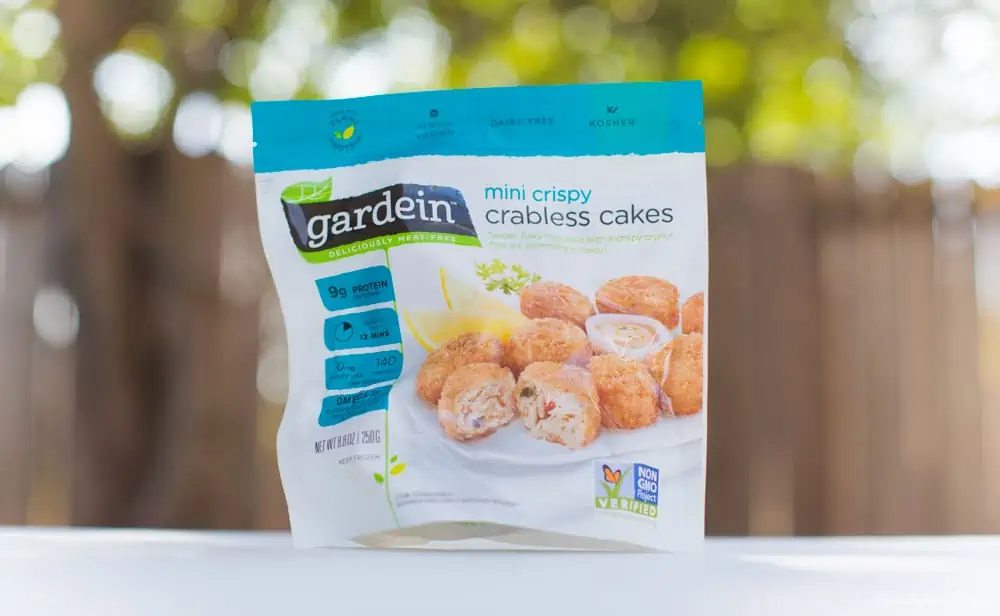 6. No Evil Foods' BBQ Pulled Pork
This mission-driven brand is one of our favorites. No Evil Foods has been rising in popularity over recent years—and for good reason. Their products are approved by herbivores and meat lovers alike and their packaging is brilliant. They incorporate motivating messages, sustainability secrets, and more into the flaps of their rustic packaging and shout from the grocery shelves: "In plants we trust!" This vegan pulled pork is a winner.
7. Vegan Chicken Nuggets from Alpha Foods
There are too many vegan chicken nuggets to count these days—with many mainstream grocery stores even releasing their own store-brand labels of vegan nuggs. But we have to give a shout to Alpha Foods because they have been leading a ton of progress in making plant-based meats and frozen foods more accessible by getting into stores like Walmart, Target, Safeway, and beyond.
8. Sweet Earth's Vegan Bacon 
Bacon that's actually benevolent, and good for the world? Sweet Earth was one of the first to make it happen with their seitan bacon. If you're new to seitan, it's made from wheat gluten and has a perfectly meaty texture. While these won't fool any meat eaters into thinking they're eating actual animal bacon, they are super delicious with a definite bacon-y vibe. And they're perfect for all the vegans out there who are creeped out by vegan meat that's too much like the real thing.
9. Beyond Meat's Vegan Brat Sausages
I still remember the day Beyond Meat announced their release of the Beyond Sausage Brat. I remember the enormous sea of people gathered around the Beyond Meat booth when they first started sampling them at the Natural Products Expo West. There was a line so long that it wove through the expo hall—all people waiting to be one of the first to try these vegan sausages. For those who love the "real meat" feel, these are for you.
10. Impossible Burgers
What would a vegan meat round-up be without Impossible Foods? Last but definitely not least are the world famous Impossible Burgers. These burgers used to be impossible to find in stores outside of select pricy restaurants, but now are widely available across the United States! You can swing by a fast food joint and pick up an Impossible Slider at White Castle or an Impossible Whopper at Burger King, and now you can also find them in grocery stores and even order Impossible Burgers online!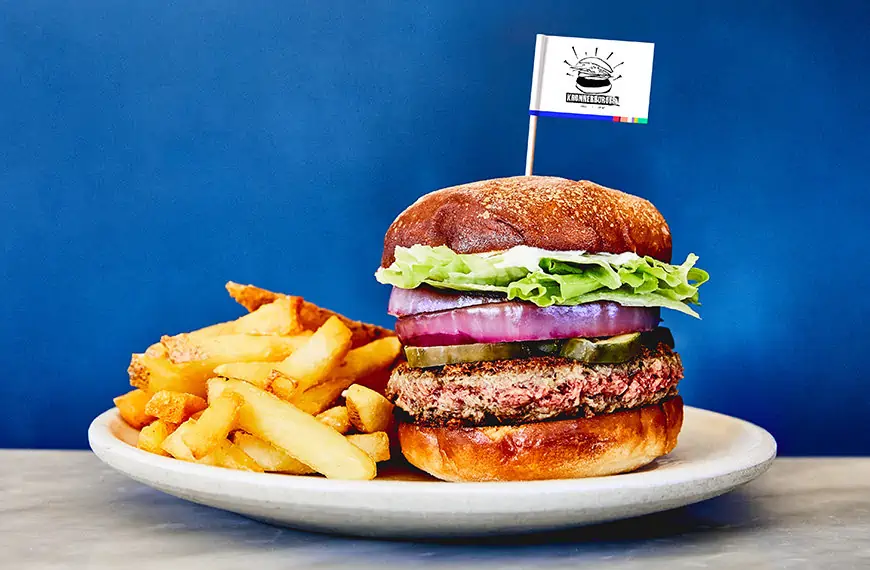 Ordering Vegan Meat Online
Every mainstream grocery store we know of now carries at least some vegan meats. But there are so many brands and options coming to life, it's impossible to find them all at once place. Ordering online from a specifically vegan online grocery store is a great way to find a huge selection of cool vegan meats in one place.
A Few Vegan Meat Recipes You've Gotta Try
This Best Vegan Meat round-up was written by Michelle Cehn for World of Vegan.