An Austin vegan food guide? Forget what you may have heard about the Lone Star State. It may have been founded by lawless cowboys subsisting on meat and potatoes, but that's certainly not the case anymore, especially in the capital city.
Austin is a thriving metropolis of progressive free spirits, artists, and innovators, on the cutting edge of culture and technology. Naturally, that means that veganism is a big factor in the local food scene.
No matter what restaurant you stumble into, you're bound to find at least one promising meatless option, if not a full assortment of vegan eats.
That said, why slum around for basic beans and rice when there's a wealth of 100% vegan establishments to discover? In this article, we'll uncover some of the best vegan restaurants in Austin. For dessert, we'll be including the best vegan ice cream Austin serves up!
Austin Vegan Food: Comfort Food Classics
What kind of Austin vegan restaurant guide would this be if we didn't mention comfort food? All the classics you've been craving since childhood are readily available from a wide variety of genres, at any time of day. The best vegan food Austin has to offer awaits you!
This take-out only spot offers classic southern meals made with modern, upgraded ingredients. I'm talking about buttery simmered cabbage that practically melts in your mouth, crunchy fried okra that could convert a hater, and gooey mac and cheese, just for starters.
This food trailer offering takeout and delivery specializes in approachable, comforting classics like thick deli sandwiches and killer mac and cheese, but that's not all. You can also find raw specialties like zucchini noodles and raw cheesecakes for healthier cravings, or on the flip side, strong mixed drinks if you'd rather re-tox than detox.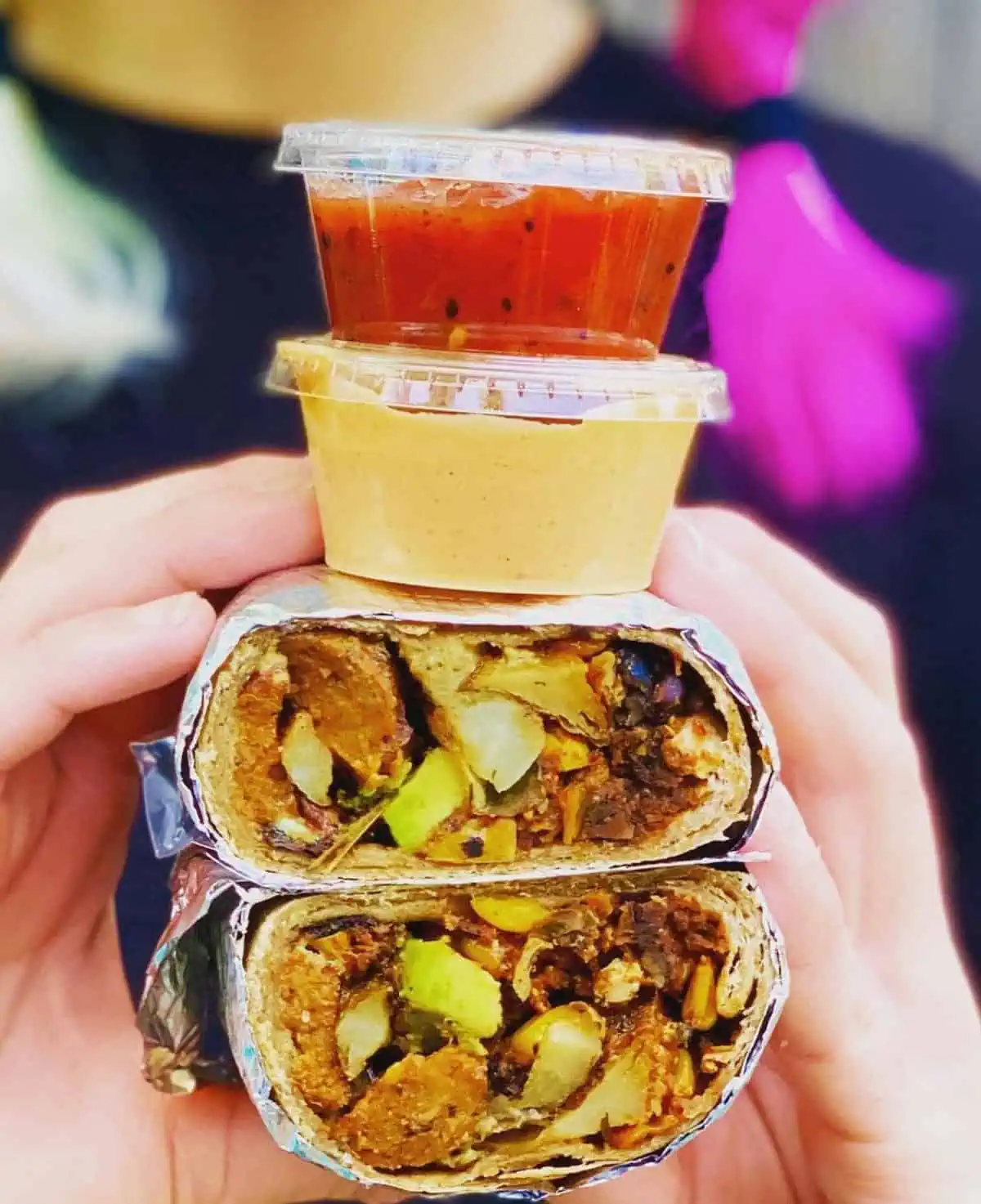 This restaurant is billed as a pub, mixing up craft cocktails alongside locally brewed beers, but they're also slinging food fast and furious from the trailer parked out front. Consider the crispy wonton cheese sticks served with sriracha aioli, giant soft pretzels, and crispy fried banana peppers, just to get started.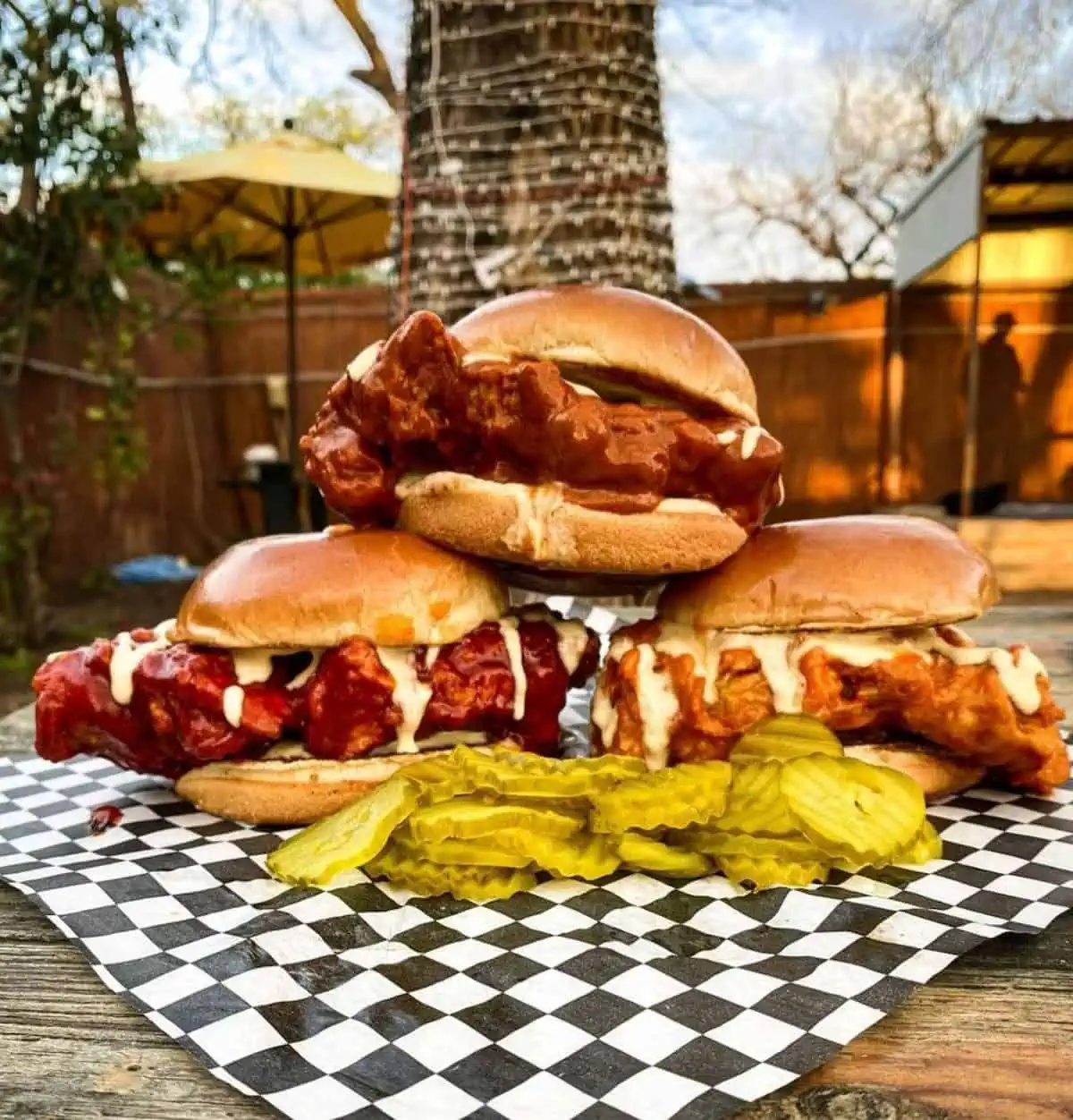 This establishment isn't even a boat but has dropped anchor in South Austin after many years of roaming the streets as a food truck. Best known for their Freeto Burrito, a behemoth modeled after frito pie, stuffed with tempeh chili, salted corn chips, avocado, and vegan cheese.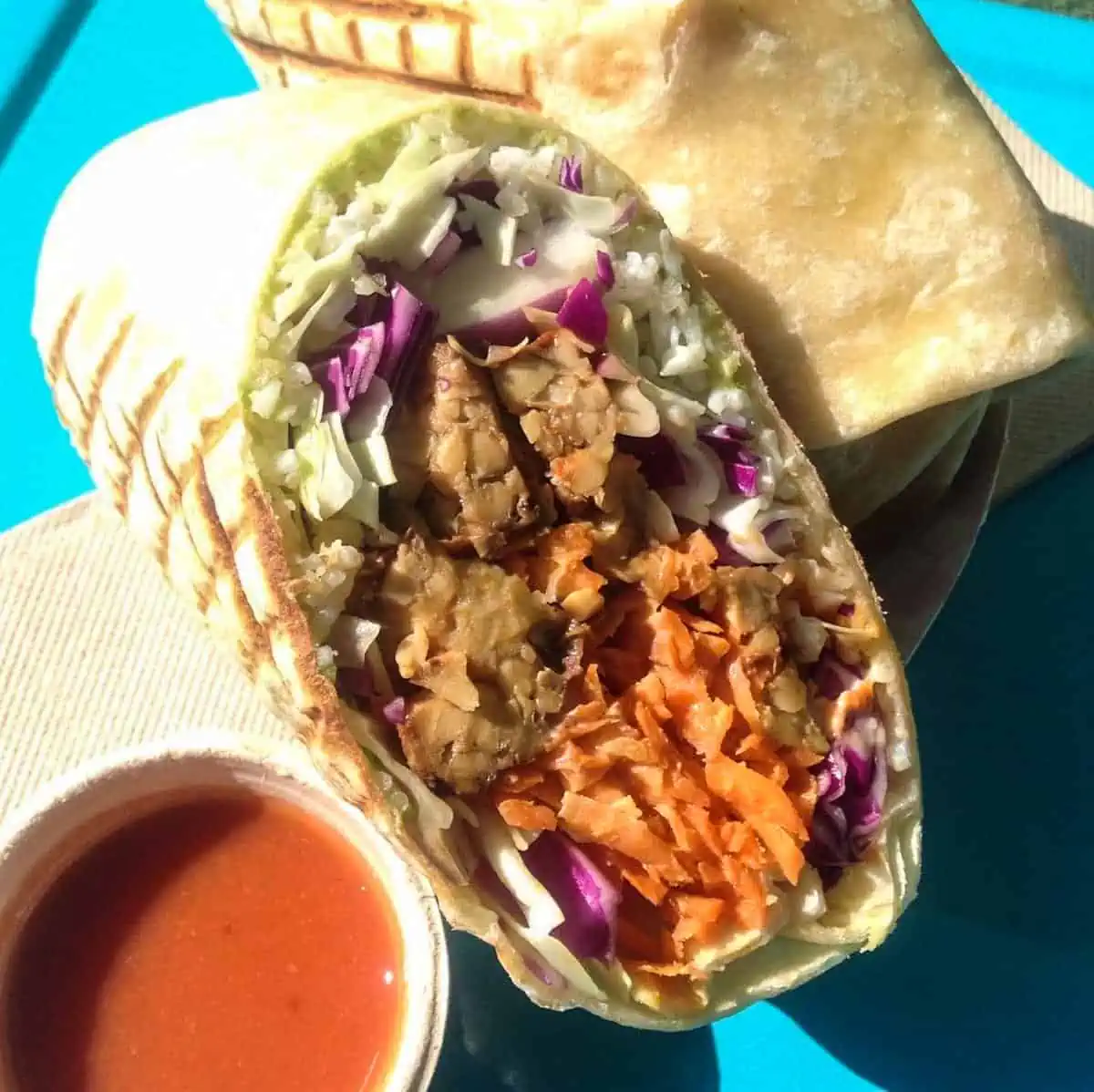 Fast Food for Instant Gratification
When you just want a good burger and fries without a big fuss, there's more than just Beyond Meat or Impossible patties to choose from. Quick, convenient, and affordable, you can get your grub on in no time. This is Austin vegan food, fast-food style.
This food truck slings loaded burgers through several trailers situated strategically outside of bars and nearby college campuses for late-night cravings. Whenever other restaurants are closed, you can still count on Arlo's to be there for you.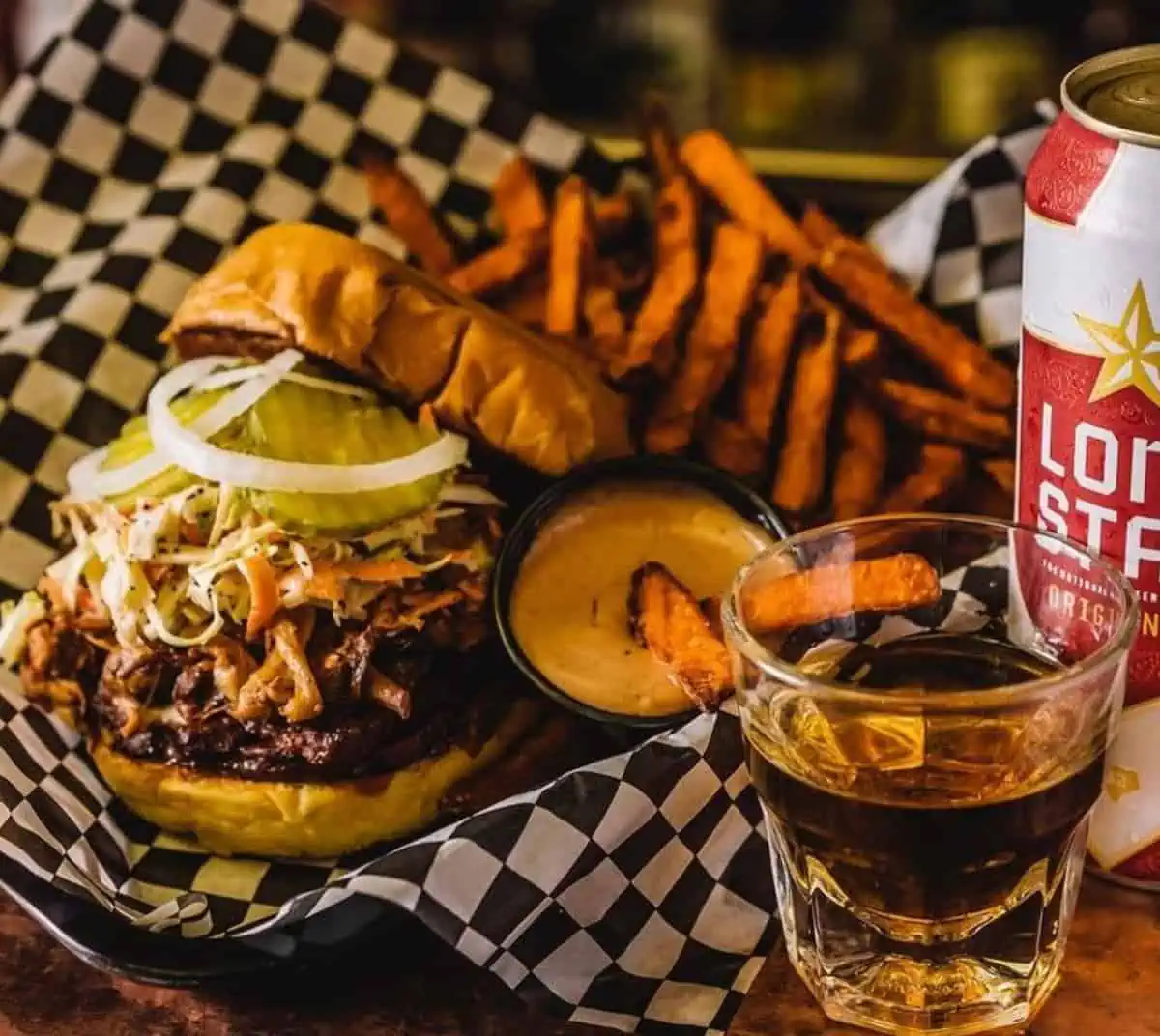 Nom Burgers stacks up beefy patties flanked by thick, soft pretzel buns. Juicy, messy, and just the right kind of greasy, no reluctant omnivore could call this rabbit food.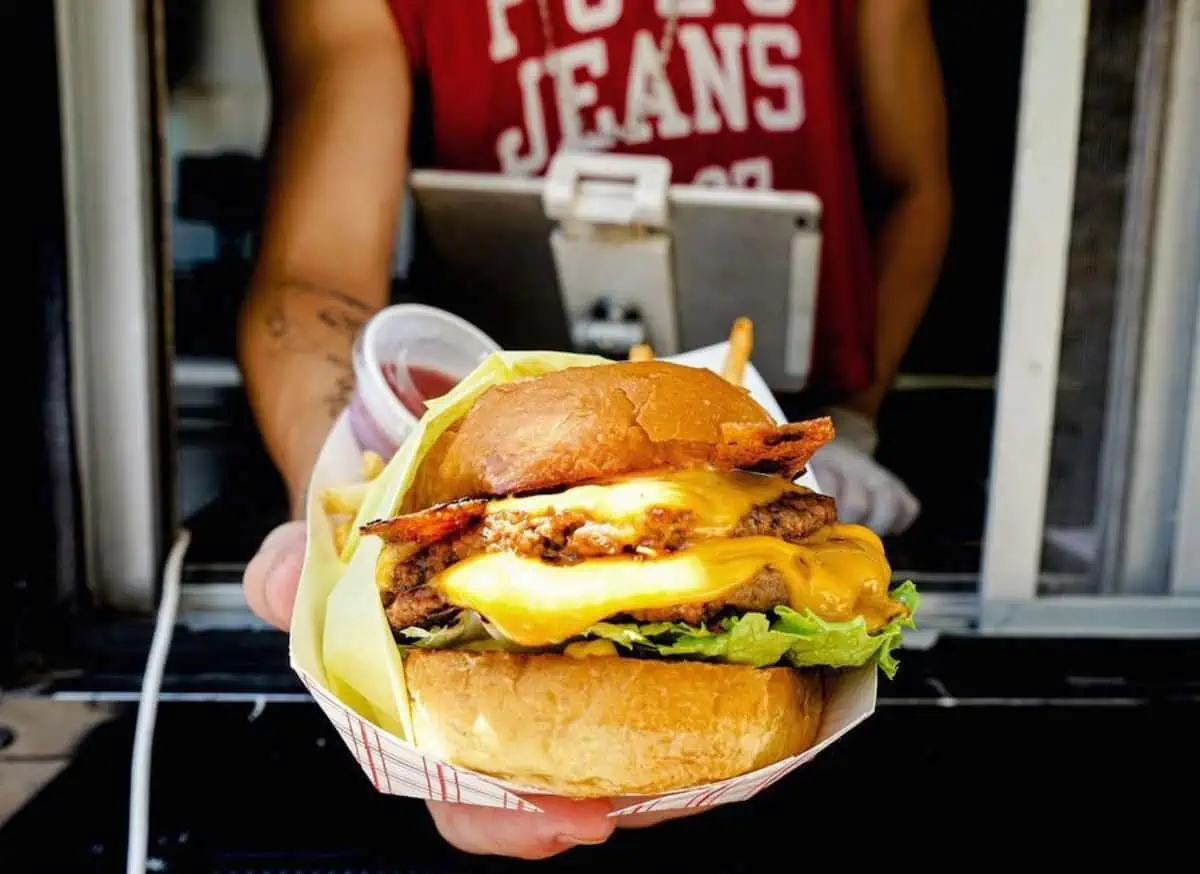 Plow Burger keeps it simple with the classic fixing, wings, and fries. No frills, no surprises, no disappointments.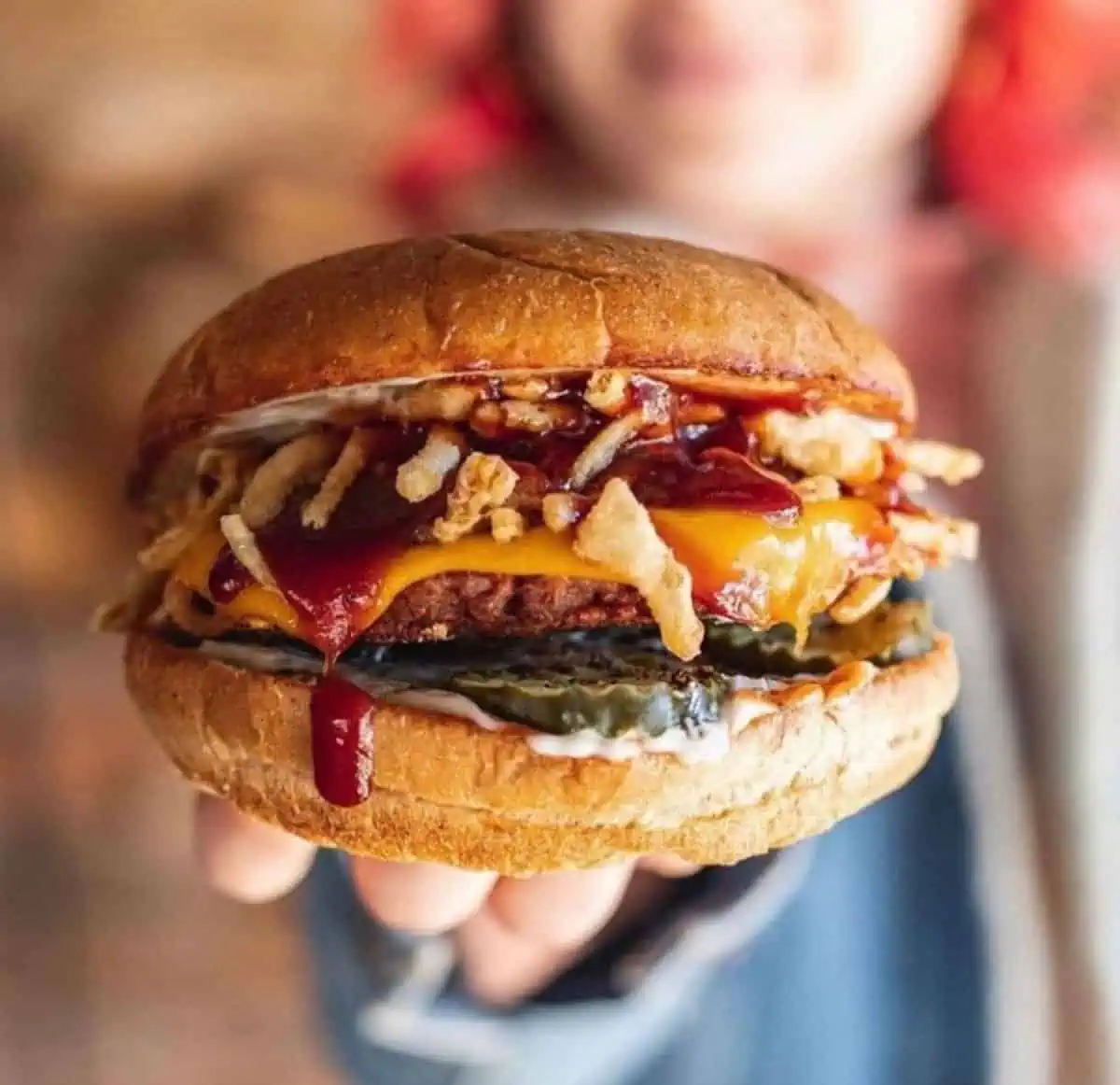 Project Pollo is on a mission to make affordable, accessible plant-based fast food for the masses. Unflinchingly targeting mainstream heavyweights, their fried chicken can genuinely hold up to scrutiny against conventional sandwiches.
The folks at Revolution Vegan Kitchen want to start a plant-based revolution with their wide range of tacos, burgers, sandwiches, and snacks. No matter what, you need a side of gooey notzarella sticks to dunk into tomato marinara sauce, ASAP.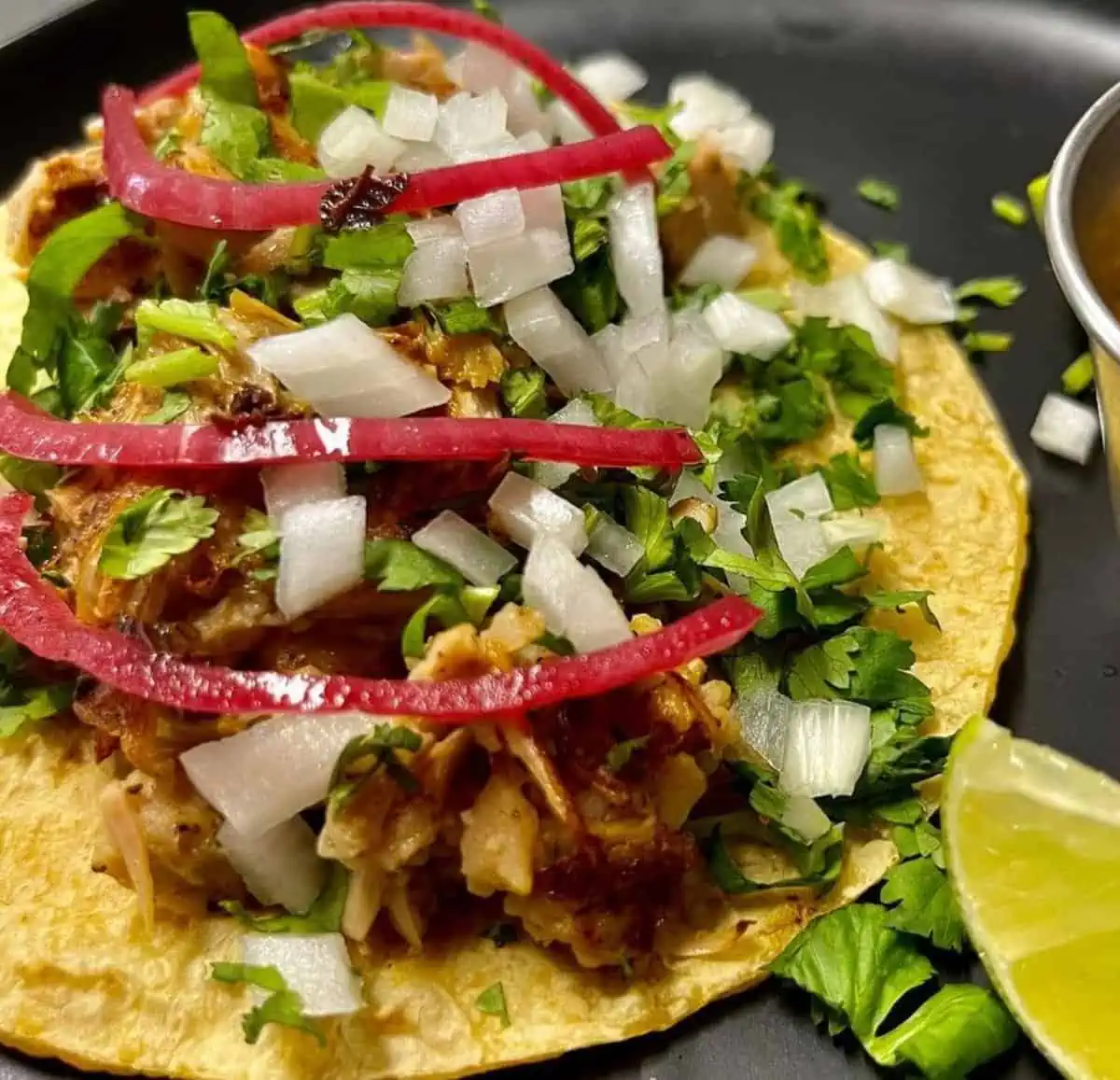 Healthy Vegan Food in Austin
Salt-free, sugar-free, no oil, or otherwise? Don't worry, we've got plenty of healthy options for anyone with more restrictive diets.
This place may not have the most memorable name, but you won't forget about your meal here. You'll be bowl-ed over by these bountiful grain and salad bowls, each one as nutritious as it is delicious.
Casa de Luz first opened their doors in 1991 and has been a pillar of the community ever since. Every day there's a new menu with one set meal, offered at a single flat rate. Macrobiotic principles dictate a balanced array of beans, grains, nuts, seeds, and vegetables, all organic and gluten-free. Wash it all down with bottomless cups of kukicha or rooibos tea.
They have the game all wrapped up. Everything on the menu can be made into a wrap, featuring succulent seitan chimichurri, Indian-style chickpeas, pan-seared tofu, and more.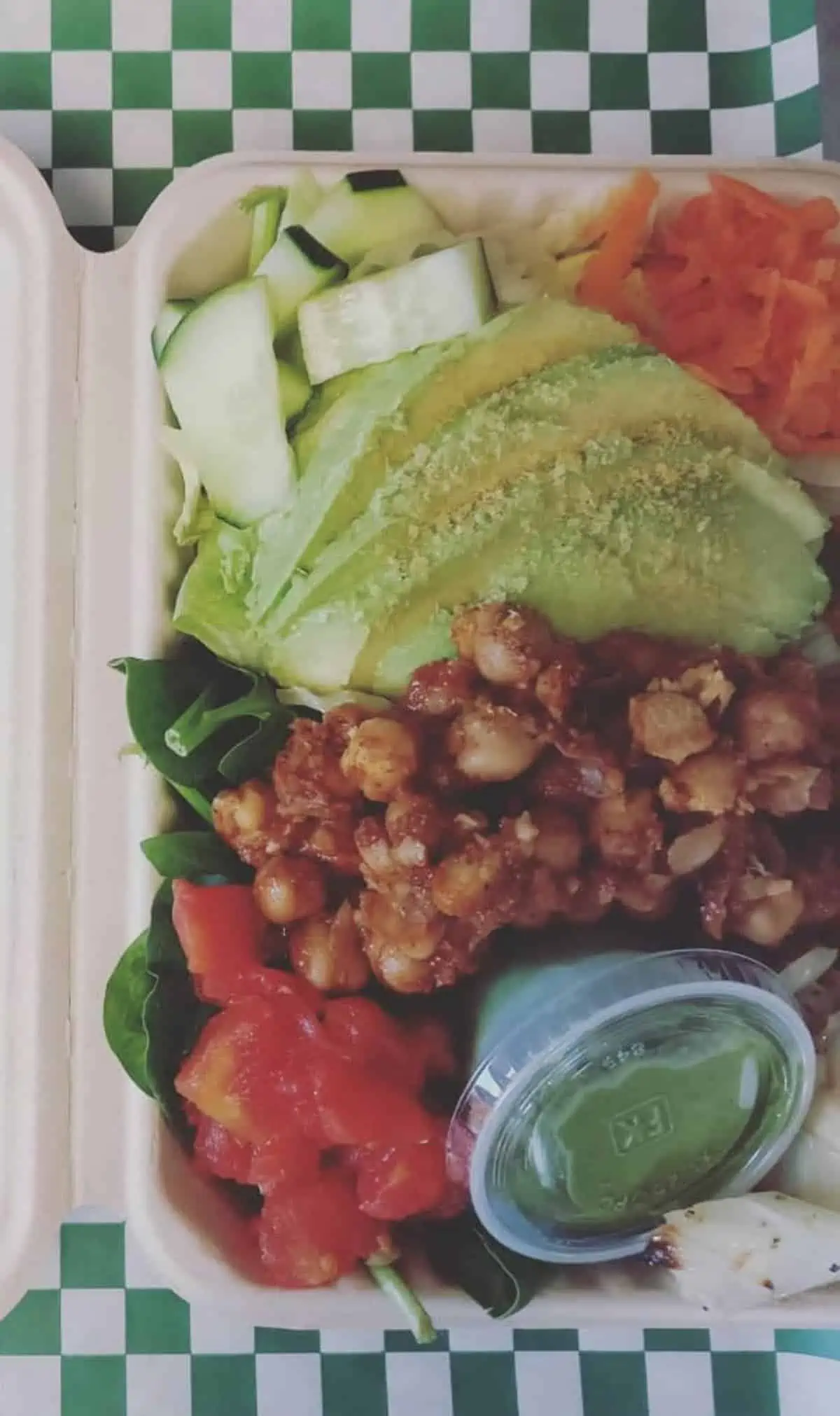 Austin Vegan Food: Contemporary Upscale Options
There's a limit to how fancy we get in this town; you'd be right at home wearing jeans and a t-shirt to the nicest establishments around. As you might expect, there's no "fine dining" to be found as a purely plant-based experience, but there are certainly some nicer places worthy of celebrations and notable occasions.
This is Austin's first plant-based gastropub, combining composed plates with craft beer, wine, and cocktails. My personal favorite is the Caesar salad which is big enough to act as an entrée. Little gem lettuce tossed with briny capers, dairy-free parmesan, and a giant fillet of fried seitan chicken makes for an irresistible combination.
This is elevated cuisine from an unexpected low-key food truck. This chef-driven, plant-based menu pushes the envelope with creative seasonal staples, such as marinated mushrooms grilled over mesquite and pecan wood, or sweet potato arepas topped with tofu cream cheese and a mild jalapeño jam.
The dedicated team at Citizen Eatery ensures they cover all your brunching needs with their solid new American fare, available any day of the week. However, the breakfast-centric menu truly shines during weekend revelry. It's the best thing to wake up to, whether you're getting out of bed in the AM or PM.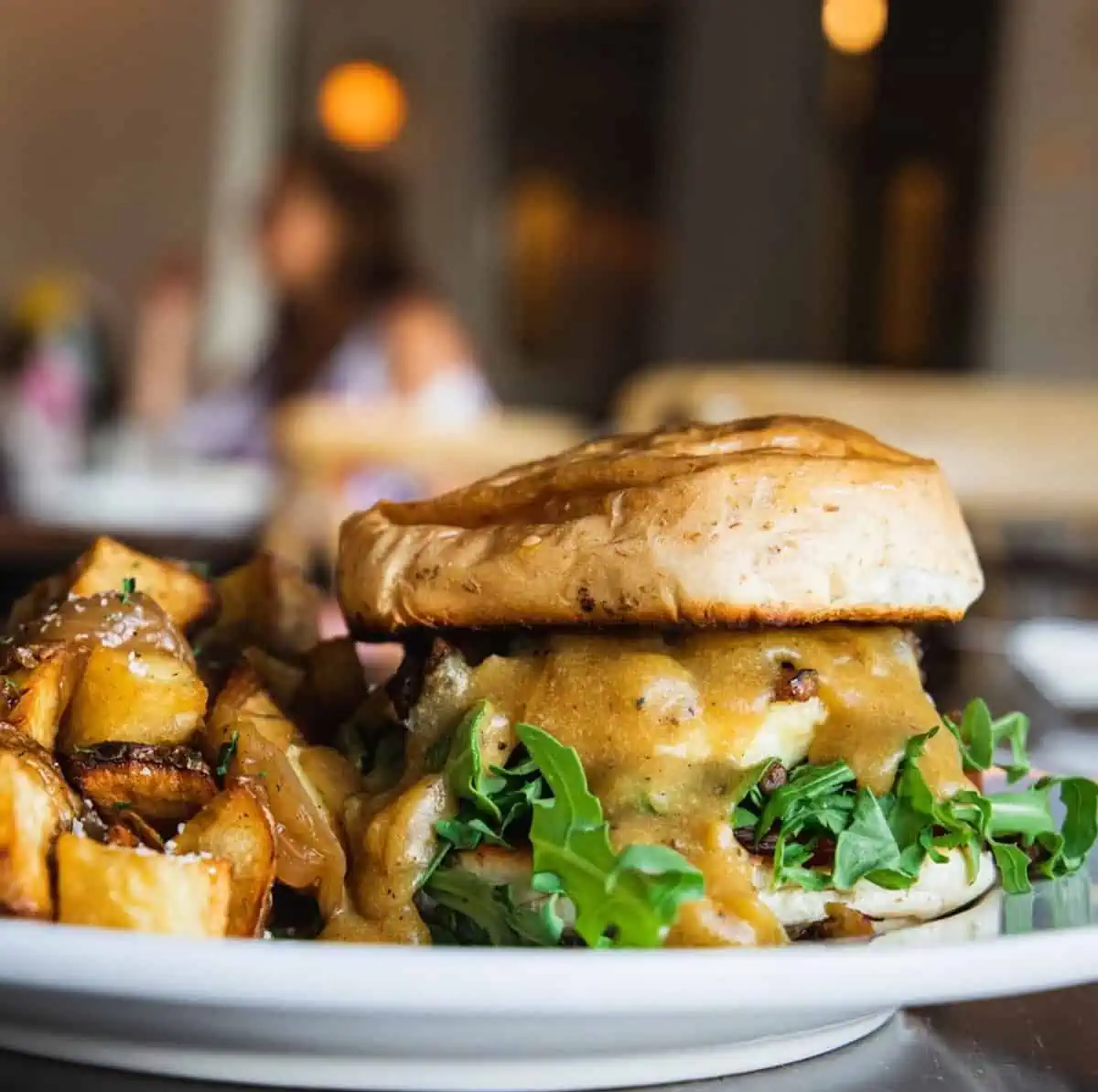 Rebel Cheese has won awards from mainstream media, competing with the best the state has to offer with its line of house-made cultured cashew cheeses. Enjoy a full sampler of their funky, flavorful wheels or indulge in a deli-style sandwich, which you can pair with an array of carefully curated wines.
Vegan Tex-Mex Restaurants
Spice up your life with the culinary creations of the Tejano people. For a true taste of Texas, these are absolute must-visits when looking for vegan food in Austin. Vegan Mexican food for the win!
This silly-named restaurant is a more recent addition to the food scene but has quickly expanded to three Austin locations. The menu consists of street food staples like tacos, gorditas, quesadillas, tortas, nachos, flautas, burgers, and burritos. The carne asada fries are an appetizer that eats like a main, absolutely smothering steak-cut fries with seasoned soy chunks, vegan queso, tomatoes, avocado sauce, and crema.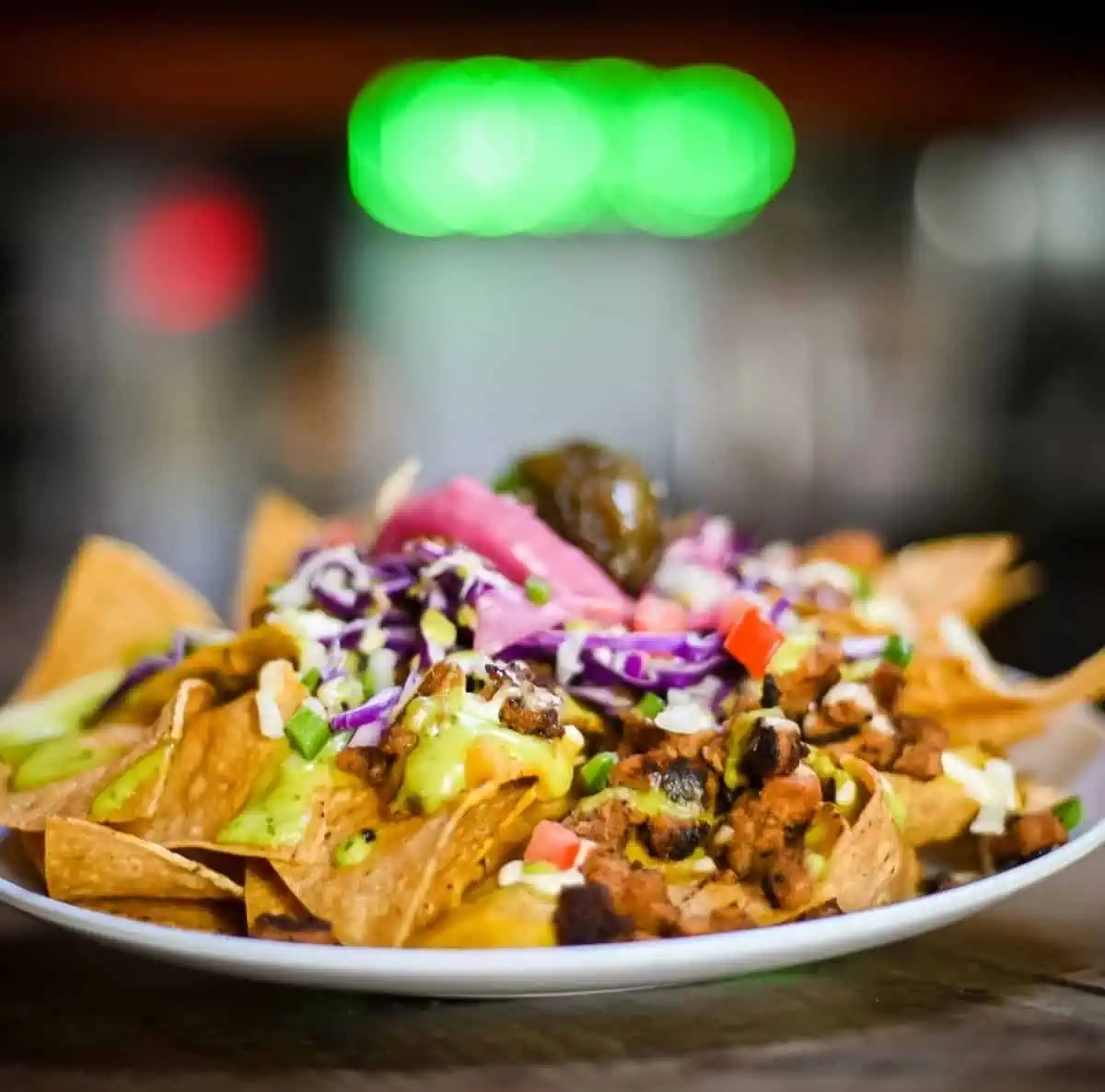 This local Hispanic family-owned restaurant and store has been serving the community since 1988. They offer a wide range of plant-based dishes, including tacos, burritos, sandwiches, salads, and baked goods. Their mostly vegan menu uses fresh, whole, and organic ingredients, and they offer several gluten-free options!
Nissi VegMex throws down some of the best, most authentic meatless Mexican from its modest trailer parked on Austin's east side. From birria tacos to unbeatable crispy "cheek'n" flautas, every single entrée on the menu is a sure-fire hit.
They are doing plant-based tacos right every day, but for those on a budget, their $2 migas tacos on Tuesdays are an absolute steal. Don't forget that every order comes with free Lone Star beer, too.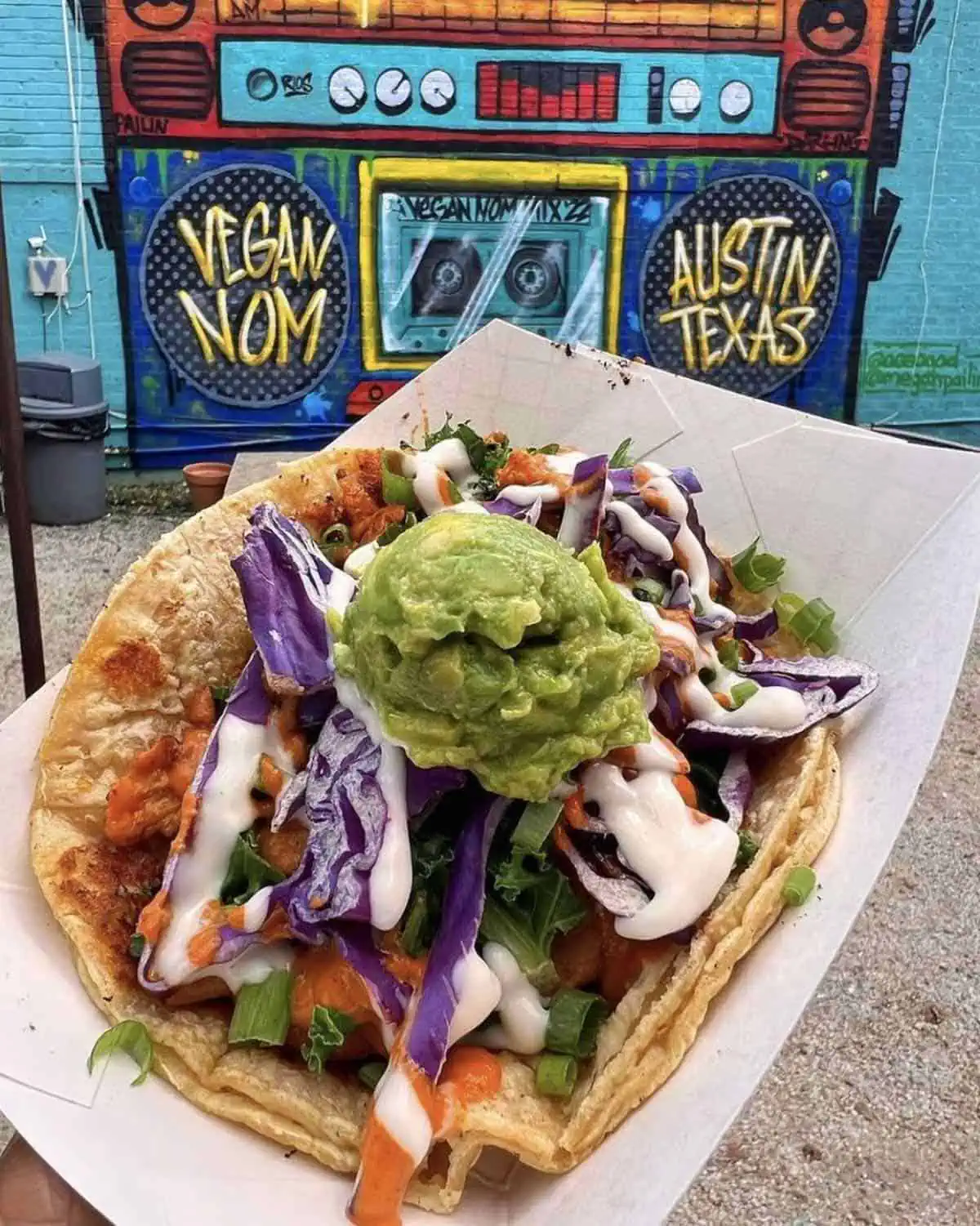 Vegan Asian Food in Austin
Asians in Austin are the fastest-growing demographic group, doubling roughly every 12 years. It's no wonder there are some great plant-based eateries with Eastern roots.
This Vietnamese vegan food truck is staffed by volunteers from a local Buddhist temple. This is the place to fill up on pho, banh mi, and boba for pennies on the dollar. Nothing on the menu is more than $7 so go ahead, splurge to get a taste of everything!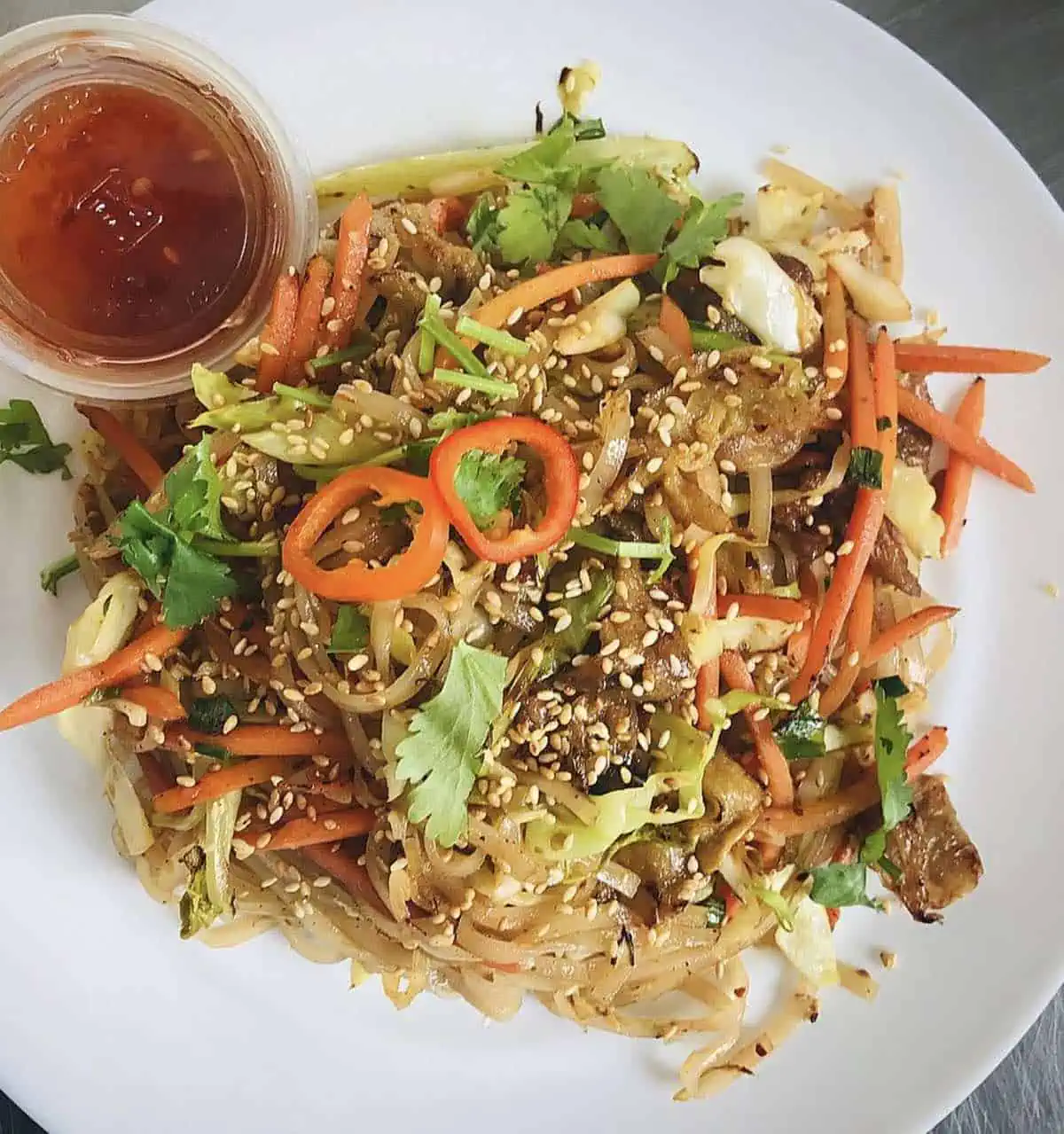 Best Vegan Ice Cream Austin Has To Offer
It's hot in Austin pretty much all year round, so there's never a bad time to cool down with some frozen treats. We all scream for vegan ice cream!
The difficulty comes when choosing where to stop, since you can find dairy-free cups and cones all across the map.
Contrary to the name, this spot isn't actually anti-social— it's just anti-dairy. Located steps away from picturesque Lake Travis, you can get a view with your scoops, whether you prefer cookie dough, maple pecan, or mint chip.
Gati began life as part of Thai Fresh, but no restaurant could contain these coconut-based ice cream creations. Now with their own stand-alone shop, there are over 40 rotating flavors that offer more adventurous options like pandan, Thai tea, and black sticky rice horchata.
With its name as a hint, this establishment focuses solely on creating frosty blended beverages that will fulfill your sweet cravings with just one sip. Taking inspiration from galactic sources, your kicked-up classics are the Chocolate or Vanilla Eclipse, which both come adorned with a dark chocolate crescent moon, adorned with almonds and edible glitter.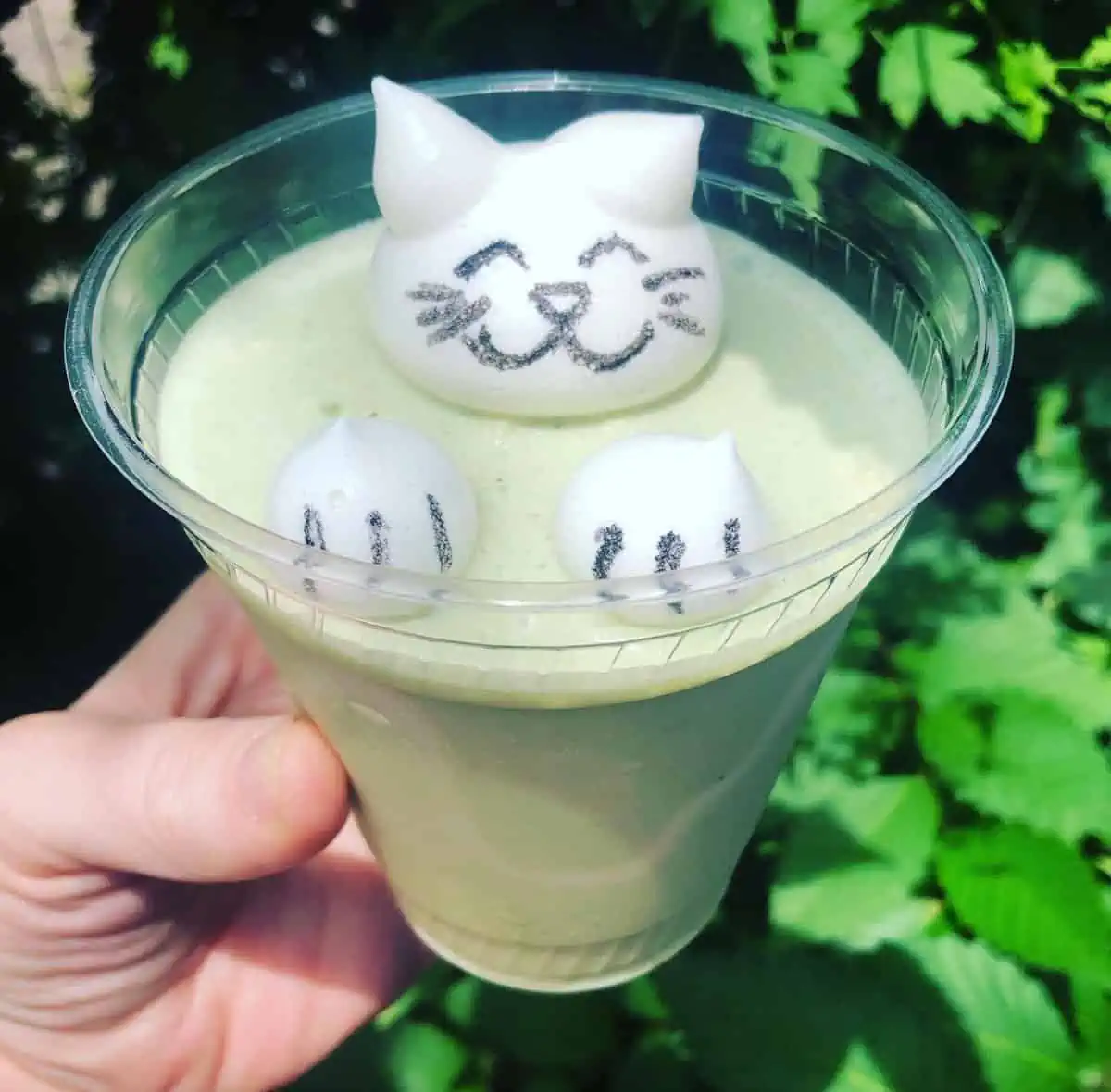 Plant-Powered Pizza Party
Almost every pizza parlor within city limits offers the option to substitute vegan cheese or omit dairy-based toppings. With an abundance of choices, there is no need to bargain and beg with the waiter. We have numerous plant-based establishments that go well beyond the basics.
A larger counterpart to the original Lil' Nonna, Big Nonna's is located up north to spread the pizza love across this fair city. More space means more room for different menu options, so you can also snag a milkshake or ice cream scoops to accompany your meal here.
This establishment fires up a thin-crust pie that would make a true-blue New Yorker proud. Topped with incredible ooey, gooey homemade dairy-free mozzarella cheese, this is a staple that would convert any omnivore.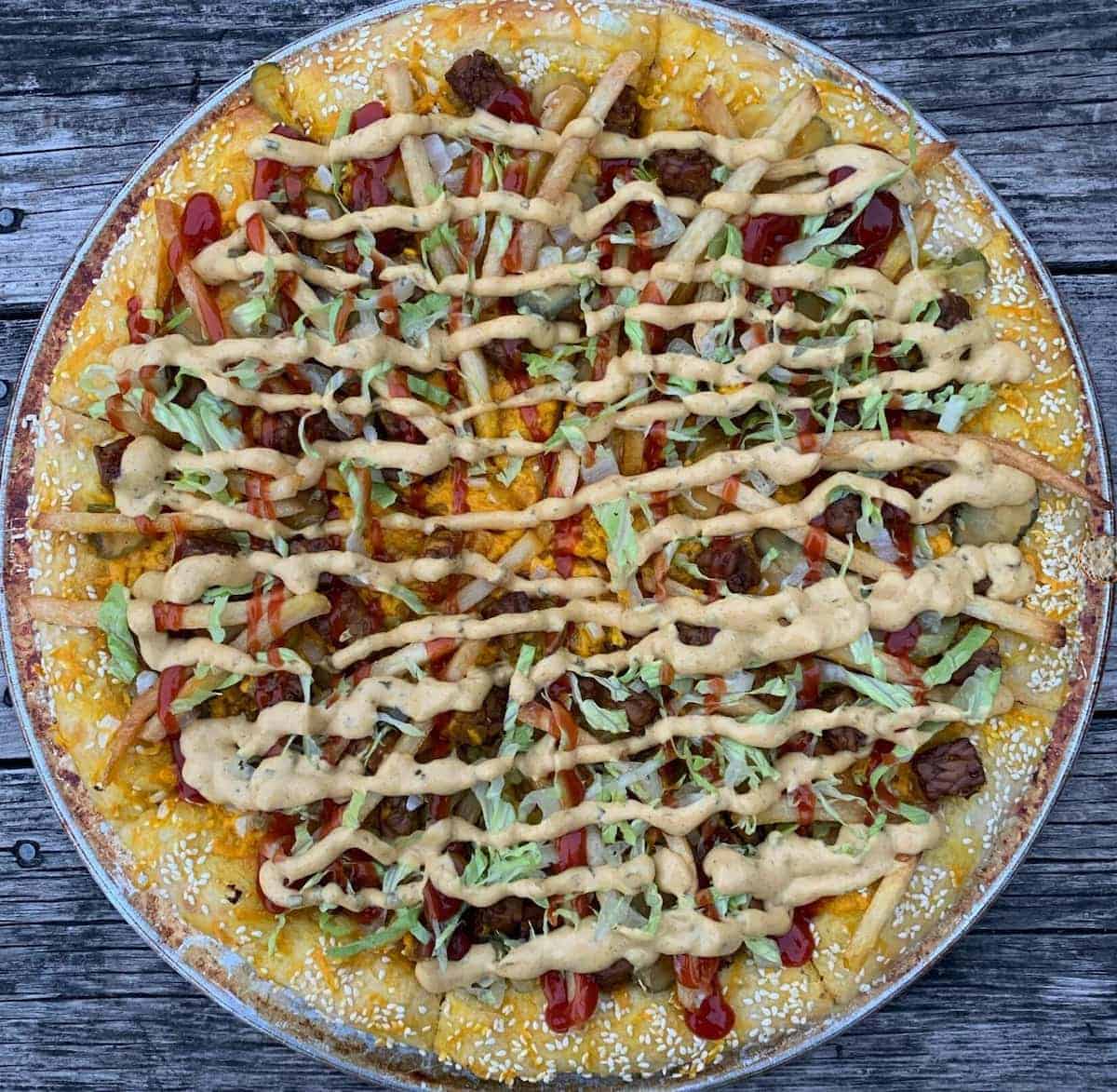 Possum Pizza holds nothing back when crafting their off-the-wall slices, topping them with everything from vegan mac and cheese to plant-based shrimp alfredo. They've got all the basics, of course, but this is the place to get something new and exciting.
Vegan Bakeries in Austin
Thought we'd write an Austin vegan food guide without dessert recs? A visit to any of these establishments will bake your day.
Capital City is famous for its fluffy cupcakes, but they also offer essential Texan eats with their sweet and savory kolaches. These local delicacies, popularized by Czech immigrants, resemble a cross between a Danish pastry and a stuffed bun. In my opinion, the jalapeño, meatless sausage, and vegan cheese kolache is the top choice if you can only try one.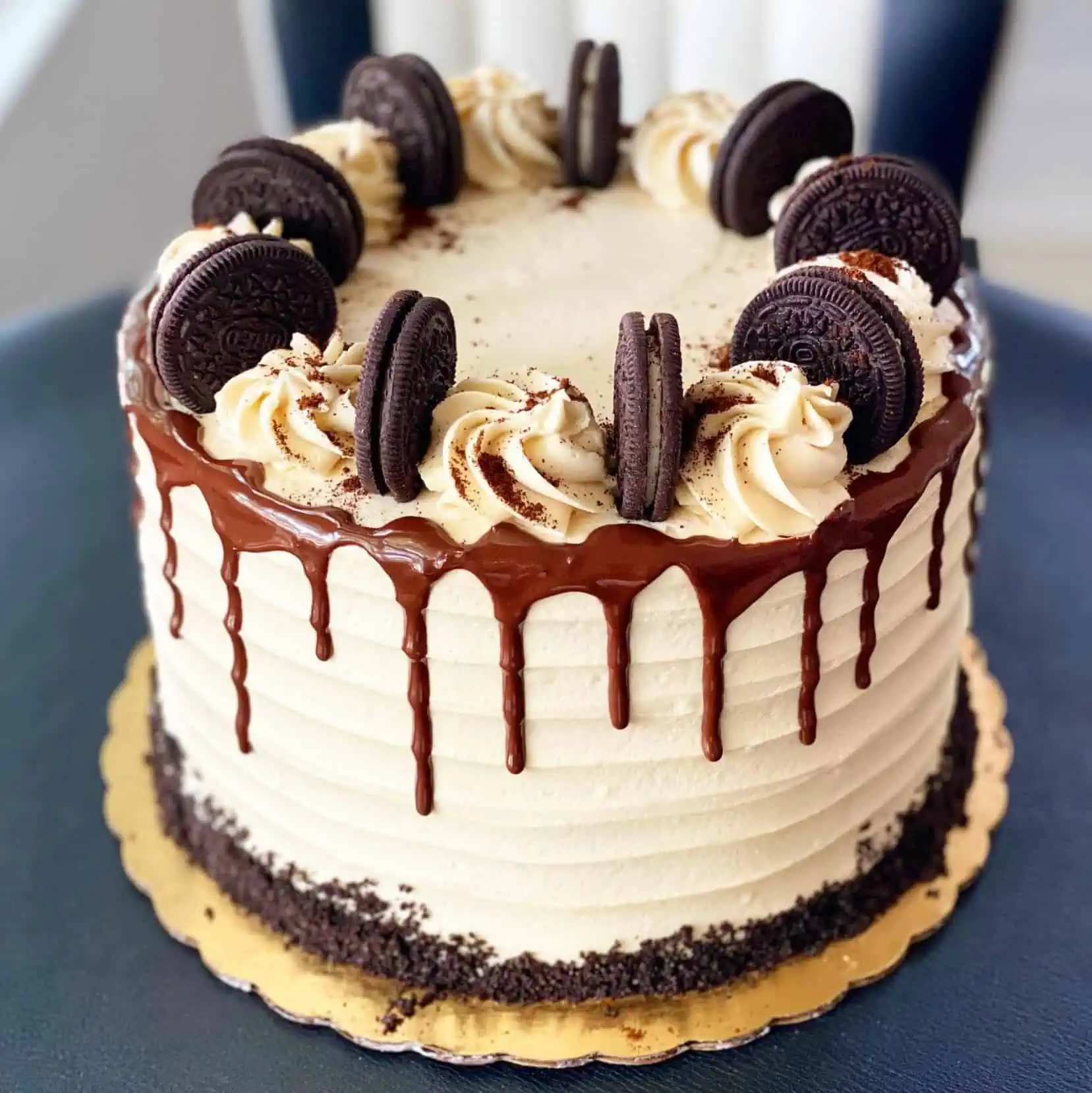 Skull and Cakebones is technically situated out in Dripping Springs, but it's just a short drive south that separates you from the most tender, flaky, buttery croissants you've ever wrapped your lips around. Get them plain, stuffed with chocolate or almond paste, or made into a savory sandwich; you can't go wrong. You can also find their frosted cupcakes for sale in some local markets, such as Wheatsville Food Coop.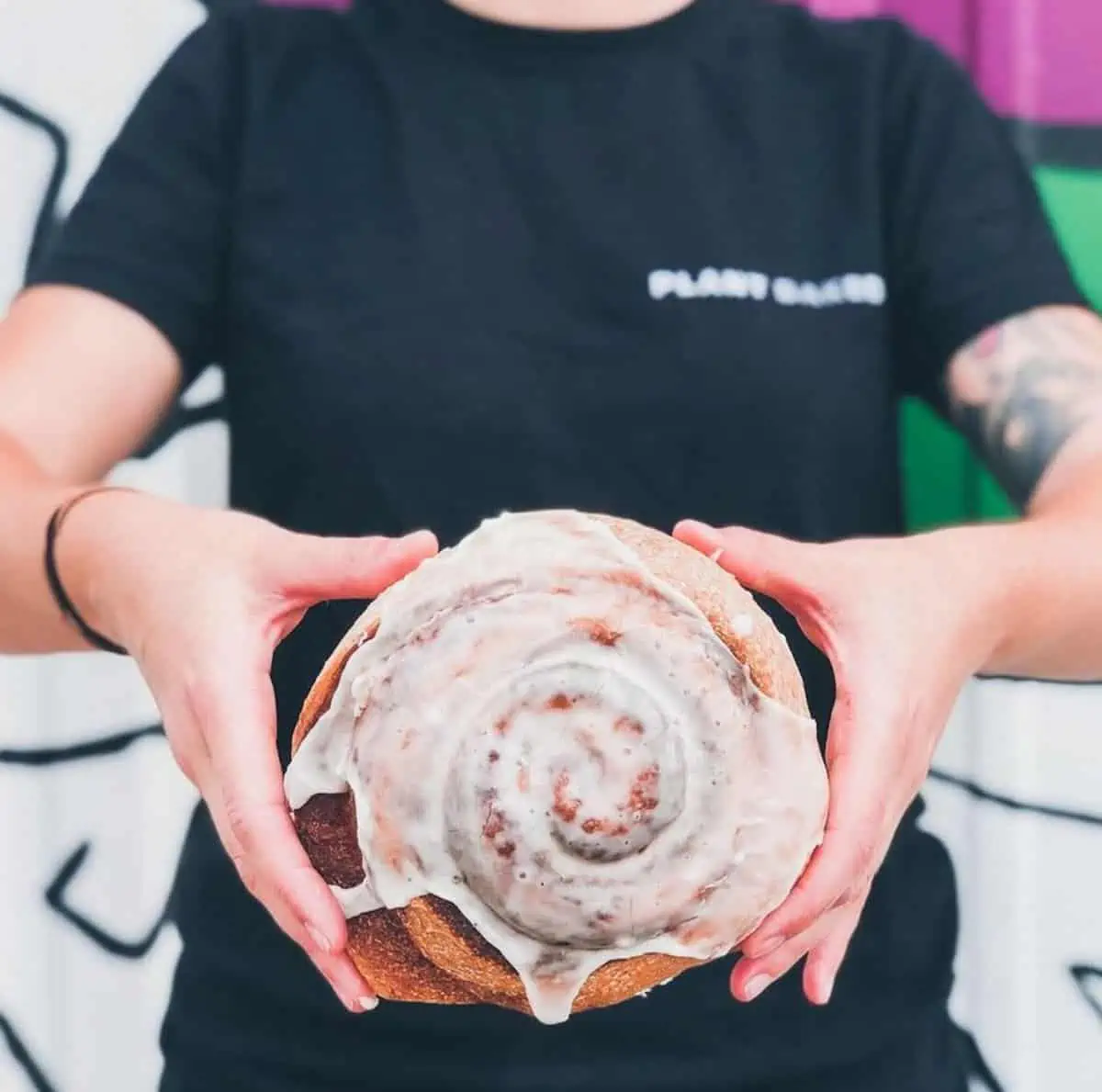 This uniquely named bakery makes tempting treats that will make you say, "I can't believe it's gluten-free!" The punk rock, female-led bakery uses no wheat, soy, or animal products in any of its cakes, cookies, or baked doughnuts. Even if you're not local, you can order online for nationwide delivery.
Coffee and Tea
Oat milk is everywhere these days, so you'll find no lack of dairy-free lattes to help you wake up in a good mood. If you want to pair your cup of Joe with some vegan food, you'll want to hit these Austin hotspots featuring delectable vegan breakfast, brunch, lunch, and snack options, too.
This coffeehouse brews up more than a quick cup of coffee by providing a community space to support local artists. Stick around for regular writing, drawing, and crafting workshops while you drink coffees roasted in-house.
Fat Cats prides itself on serving only fair trade, organic coffee, and tea alongside a variety of treats baked fresh daily. Grab a tender blueberry lemon muffin to pair with your iced matcha lemonade, or a hearty taco crumble, potato and chz empanada to go with a strong cup of cold brew. You'll never get bored with the constantly evolving menu.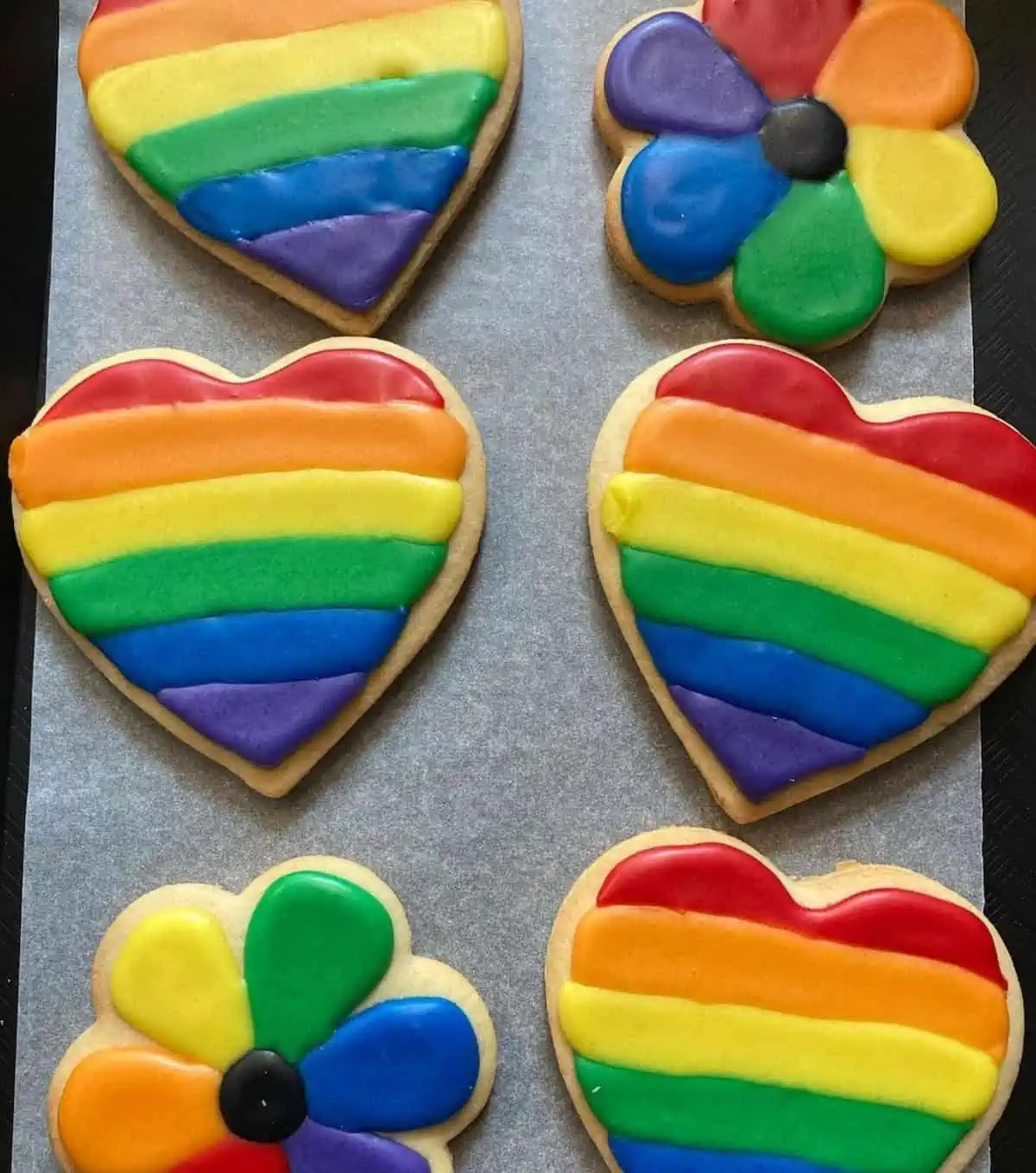 Tellus Joe pours creative, colorful, and highly Instagrammable drinks that you won't find anywhere else. Layering purple ube lattes with coconut charcoal whip or matcha over strawberry puree, the flavors are as bold as their looks. Don't forget to grab a savory taco for breakfast, or a sandwich for lunch, too.
More Vegan-Friendly and Vegetarian Restaurants Austin Has To Offer
When it comes to vegan-friendly restaurants, Austin has you covered. Although this list is not completely comprehensive, it offers lots of great options to consider while in the Lone Star State! Please note that menu items and offerings may change, so please double-check before visiting!
More In-Depth Reviews of the Austin Vegan Food Scene
Can't make up your mind with such a wealth of choices? Here are a few more detailed comparisons of my favorite places and other vegan guides:
More Vegan Travel Guides
Discover the best of vegan in the most popular cities in the world through World of Vegan's travel guides and resources.
This guide to vegan restaurants in Austin, Texas was written by Hannah Kaminsky, a vegan blogger, cookbook author, and resident of Austin. Video by Gina House. Cover photo from Nom Burgers's Instagram.