When you decide to go plant-based or vegan, lip balm is probably the last thing on your mind. After all, what's not vegan about an innocent tube of lip balm?
Well, for starters, many are made with beeswax (which isn't vegan). Many more lip balms still are tested on animals (and are therefore not cruelty-free). But today there are dozens of companies making vegan lip balms that are both cruelty-free and made without any animal products!
Some vegan lip balm companies are even eliminating the plastic lip balm tubes that end up in the landfill—so exciting! They are instead finding innovative ways to package lip balm in cardboard tubes that are fully biodegradable. It's an exciting time.
So…are you ready to give your lip balm collection an upgrade? Here are some of the most popular brands to look out for that are both fully vegan and cruelty-free.
100% Vegan Lip Balm Brands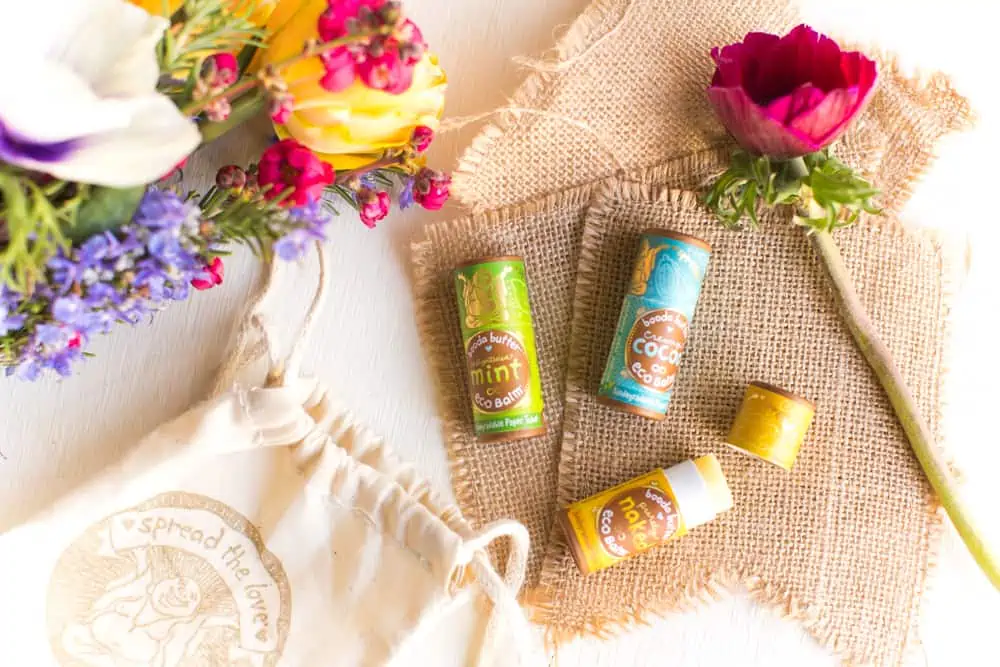 A few years ago I filmed a little videos showcasing some of my favorite lip balms I had explored at the time. It's missing some of my current faves, like Booda Organic's Eco Balm, but still can give you a peek at some options out there!
Looking for More Vegan Beauty & Lifestyle Guides?
This round up of the best vegan lip balms was written by plant-based lip balm enthusiast Michelle Cehn. Cover photograph designed with Canva. Please note that this article contains affiliate links, and shopping through these links supports our work at World of Vegan. Thank you!