They're meaty, they're mighty, and they're also pretty darn magical. Oyster mushrooms have a mild flavor and chewy texture that makes them an excellent addition to dishes that would traditionally feature ingredients such as pork, fish, or chicken.
Naturally gluten-free and soy-free, oyster mushrooms also make a great alternative for vegans who have sensitivities to ingredients commonly found in meat replacements. With so many ways to prepare and enjoy them, you'll never think of mushrooms as boring again.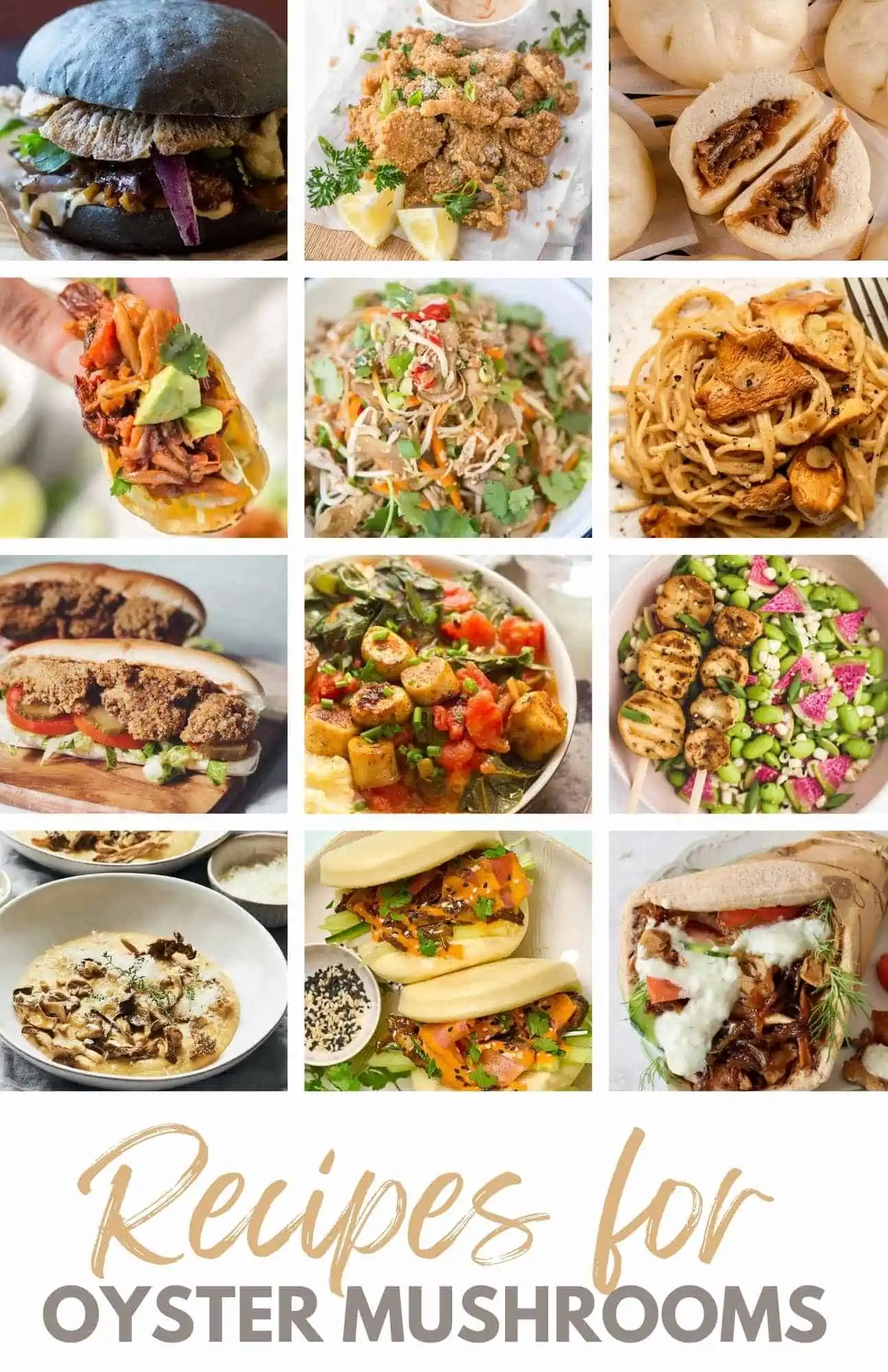 Types of Oyster Mushrooms
What kinds of oyster mushrooms are there? There are several varieties of pleurotus ostreatus (oyster mushrooms) but the two most common types of oyster mushrooms you'll find at the grocery store are king oyster mushrooms (aka "trumpet mushrooms") and tree oyster mushrooms.
King Oyster Mushroom vs Tree Oyster Mushroom
King oysters are thicker and make a great choice for vegan scallops or vegan bacon recipes and have an edible stem. Tree oysters are ideal cooking as a vegan pulled "pork" or frying and have tougher stems. Both are great for adding into stir fries, soups, salads, and other plant-based recipes that could use a boost of flavor and texture.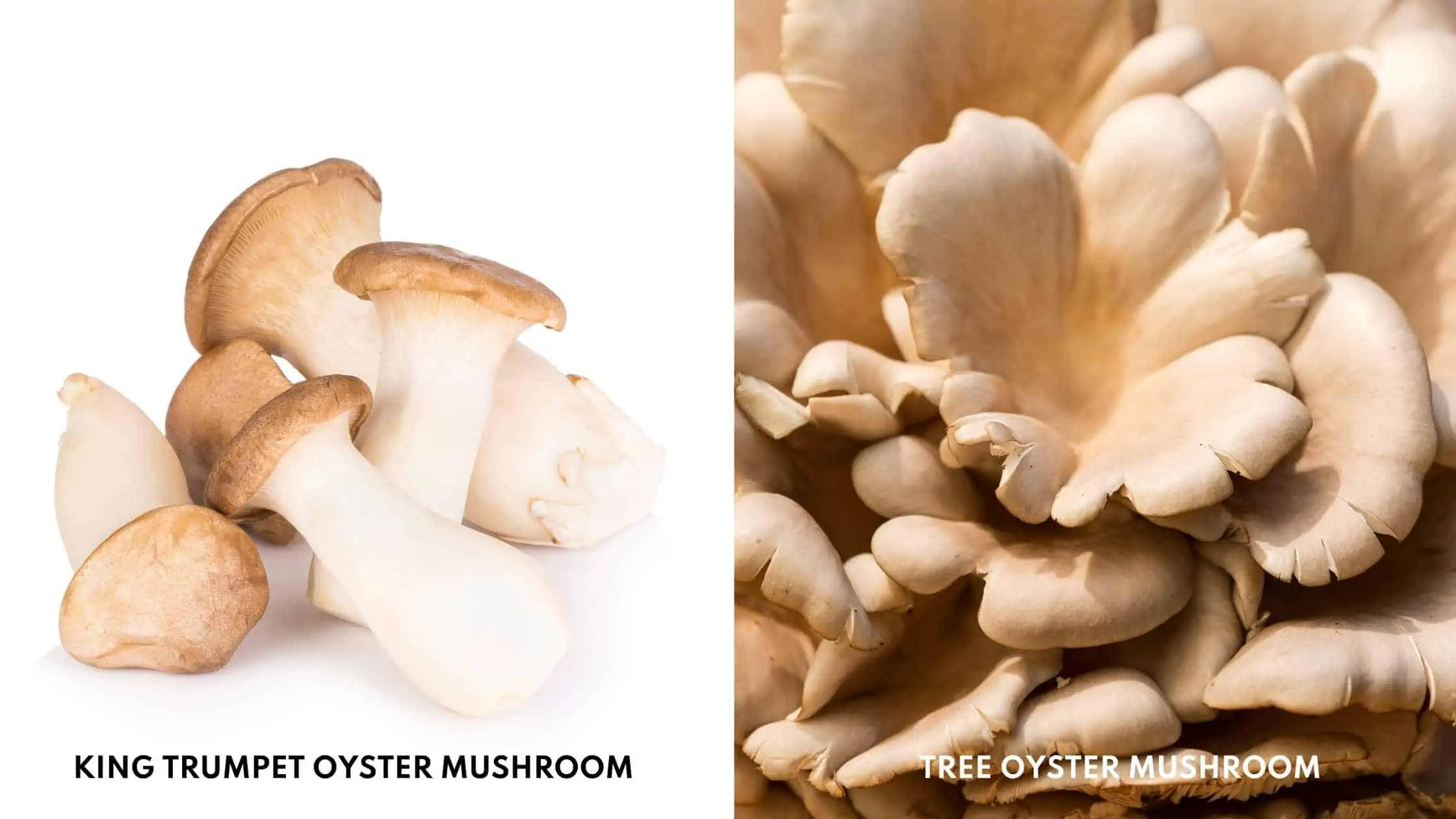 There are also several other types of less common oyster mushrooms you may come across. They're all edible and delicious in vegetarian recipes — but watch out because there are some oyster mushroom look-a-likes that are poisonous!
Pink oyster mushroom or "flamingo oyster mushroom" (Pleurotus djamor)
Pearl oyster mushroom (Pleurotus ostreatus)
Blue oyster mushroom (Pleurotus columbinus)
Golden oyster mushroom (Pleurotus citrinopileatus)
Phoenix oyster (Pleurotus pulmonarius)
Pink oyster mushrooms are especially exciting to come across, because they have such a beautiful coral pink color! They are native in tropical regions and thrive in hot climates. If you use them in cooking you'll find that they fade during cooking, so the final recipe won't be as colorful as when they're picked raw. Pink oyster mushrooms also have an even more woodsy smell than other oyster varieties, and a bit hardier.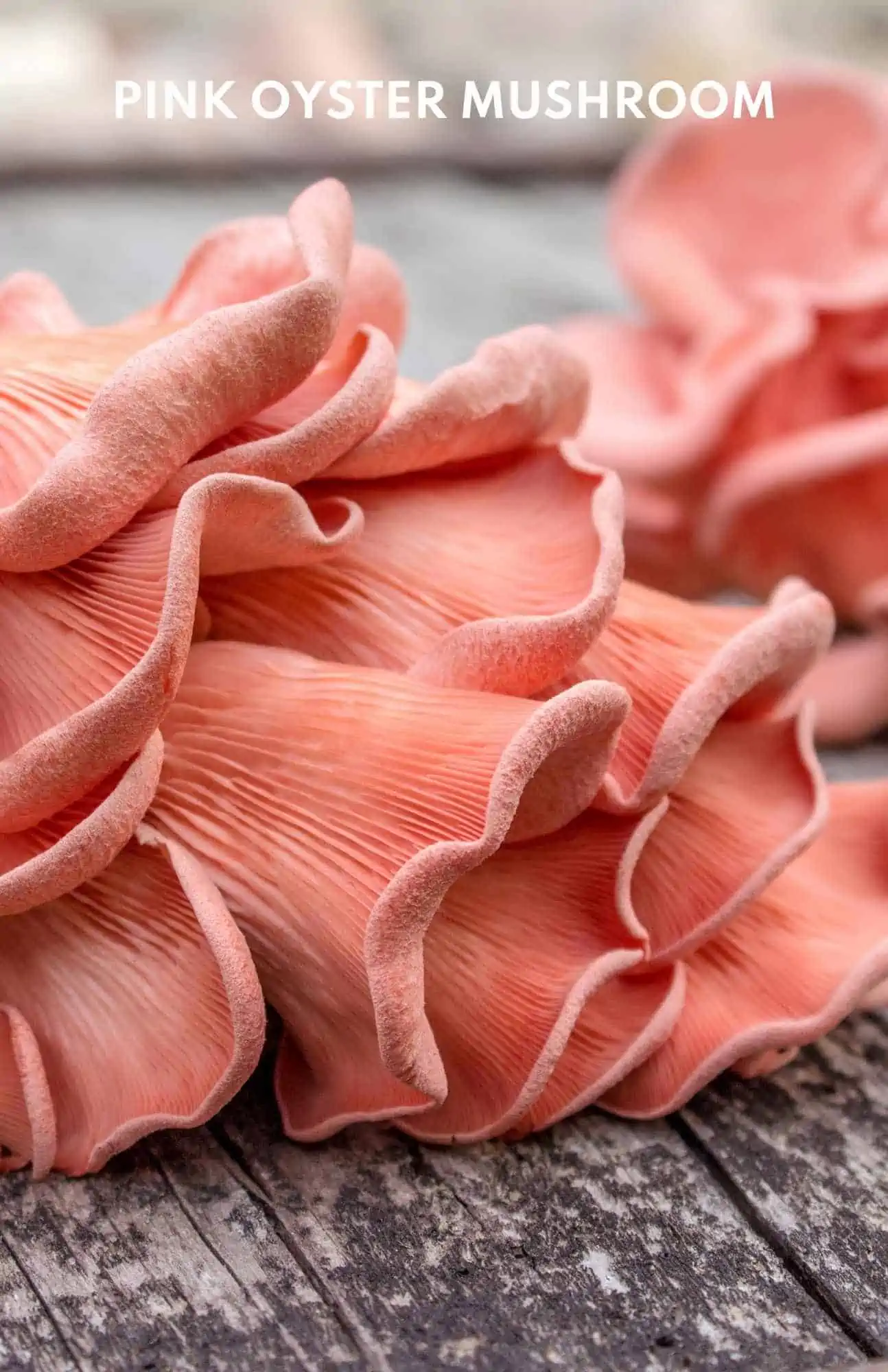 Health Benefits of Oyster Mushrooms
If you're bringing mushrooms to the table for health, we get it! These superstar fungi are quite nutritious. You can get a healthy dose of the following nutrients from oyster mushrooms:
Protein
Vitamin B3 (Niacin)
Riboflavin (Vitamin B2)
Vitamin B5 (Pantothenic acid)
Phosphorus
Potassium
Copper
How to Prepare Oyster Mushrooms
Oyster mushrooms can be prepared in a variety of different ways, as you'll quickly find out by going through our guide! From sautéed to fried, there are countless ways to bring out the meaty flavor and texture of this mighty good mushroom. We just wouldn't recommend eating them raw, as they have a slightly metallic flavor when uncooked.
It's always important to wash your produce, of course! But keep in mind oyster mushrooms grow on tree bark, not soil, so you don't usually have to deal with much dirt.
Oyster Mushroom FAQs
Can I eat the whole oyster mushroom?
Yes. You can eat oyster mushrooms whole chopped, sliced or shredded. Depending on the recipe, you may want to eat them multiple ways!
Can you eat oyster mushrooms raw?
While it is perfectly safe to eat raw oyster mushrooms, they have a slightly metallic flavor when uncooked that may not be preferable.
Is oyster mushroom a psychedelic?
No. Oyster mushrooms are culinary mushrooms with zero psychedelic properties and are perfectly safe to eat. However, always take caution when foraging for mushrooms in the wild!
The Best Vegan Oyster Mushroom Recipes
From Southern comfort to Vietnamese specialties, oyster mushrooms have a place in cuisines from around the world. Try them all!
This vegan "fried chicken" recipe is easy, tasty, and perfect for any party. You can make this fried oyster mushroom recipe gluten-free with the right flour and even add extra spice if you like things hot.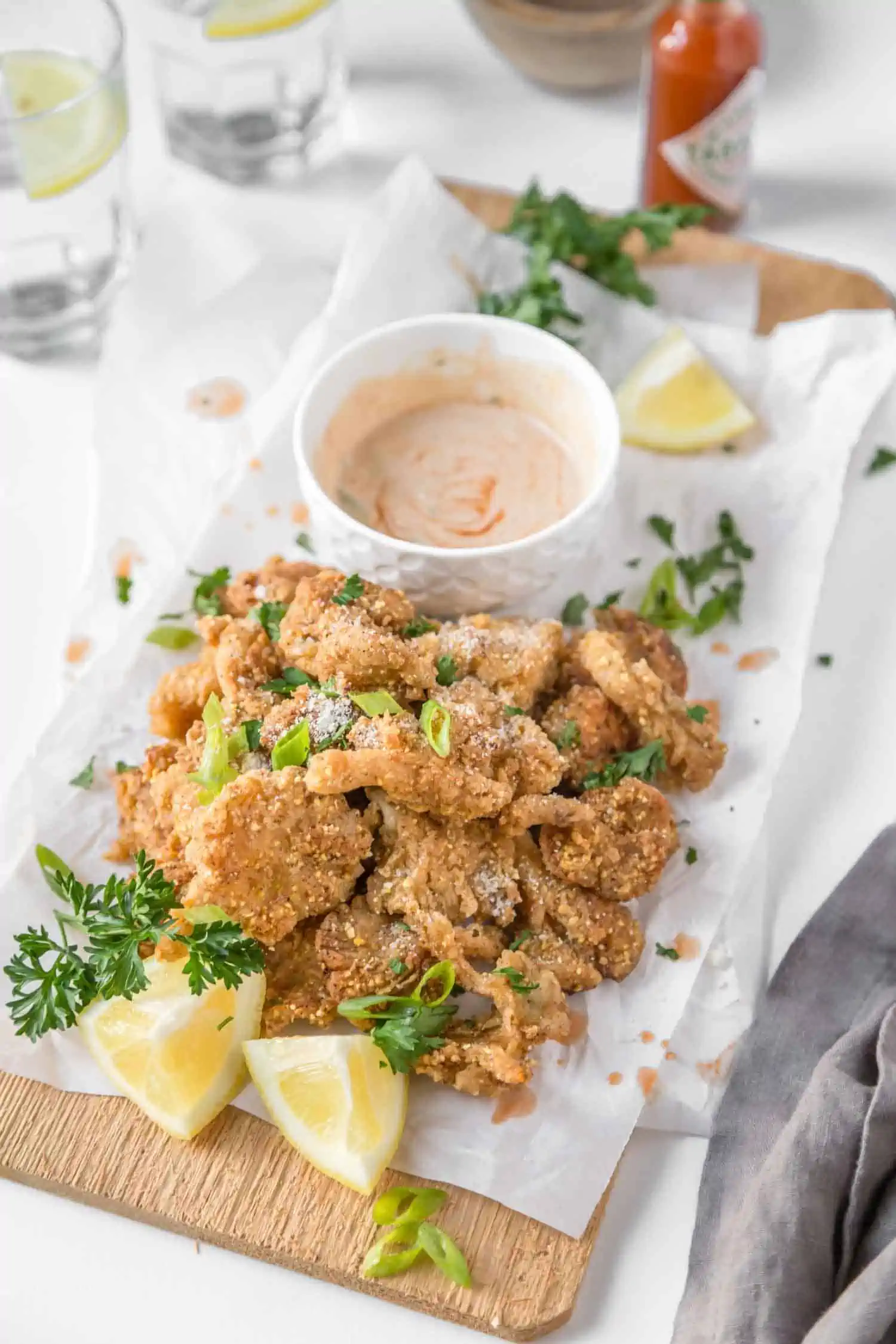 This is one of those vegan recipes with oyster mushrooms that is perfect for serving at a large gathering or prepping for the week. Gluten-free, soy-free, and nut-free, these oyster mushroom tacos pack a punch with some help from chipotle peppers and pair deliciously with a side of Mexican rice or refried beans.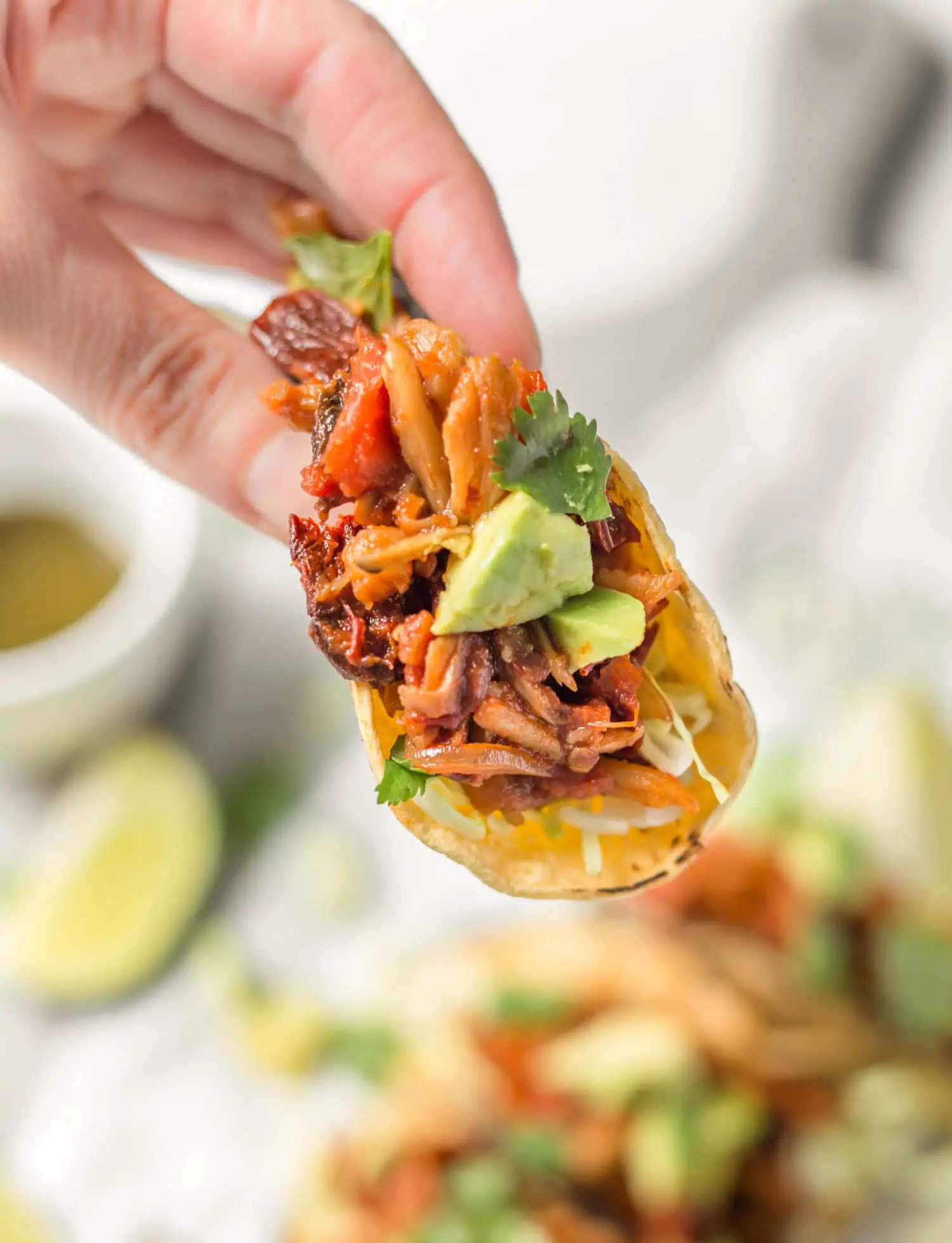 Elevate any meal with these flavor oyster mushroom skewers, boasting a juicy, meaty texture and a rich umami taste. They're perfect for grilling and are easy to customize by adding extra veggies, protein, and sauces.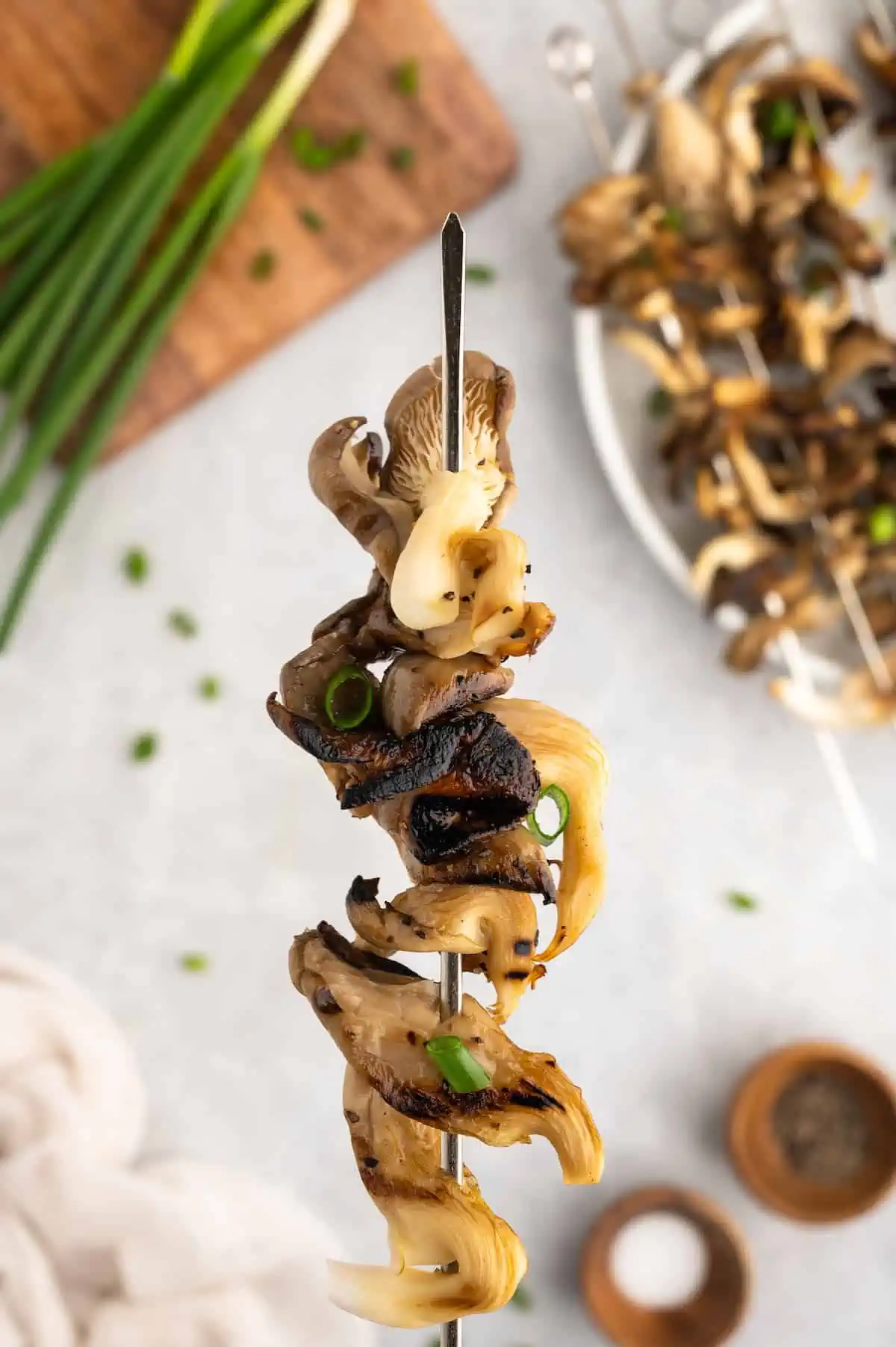 Oyster mushrooms and pasta are a heavenly combination. This recipe for vegan Cacio e Pepe by From My Bowl is super simple but also makes a perfect meal for a date night or special occasion.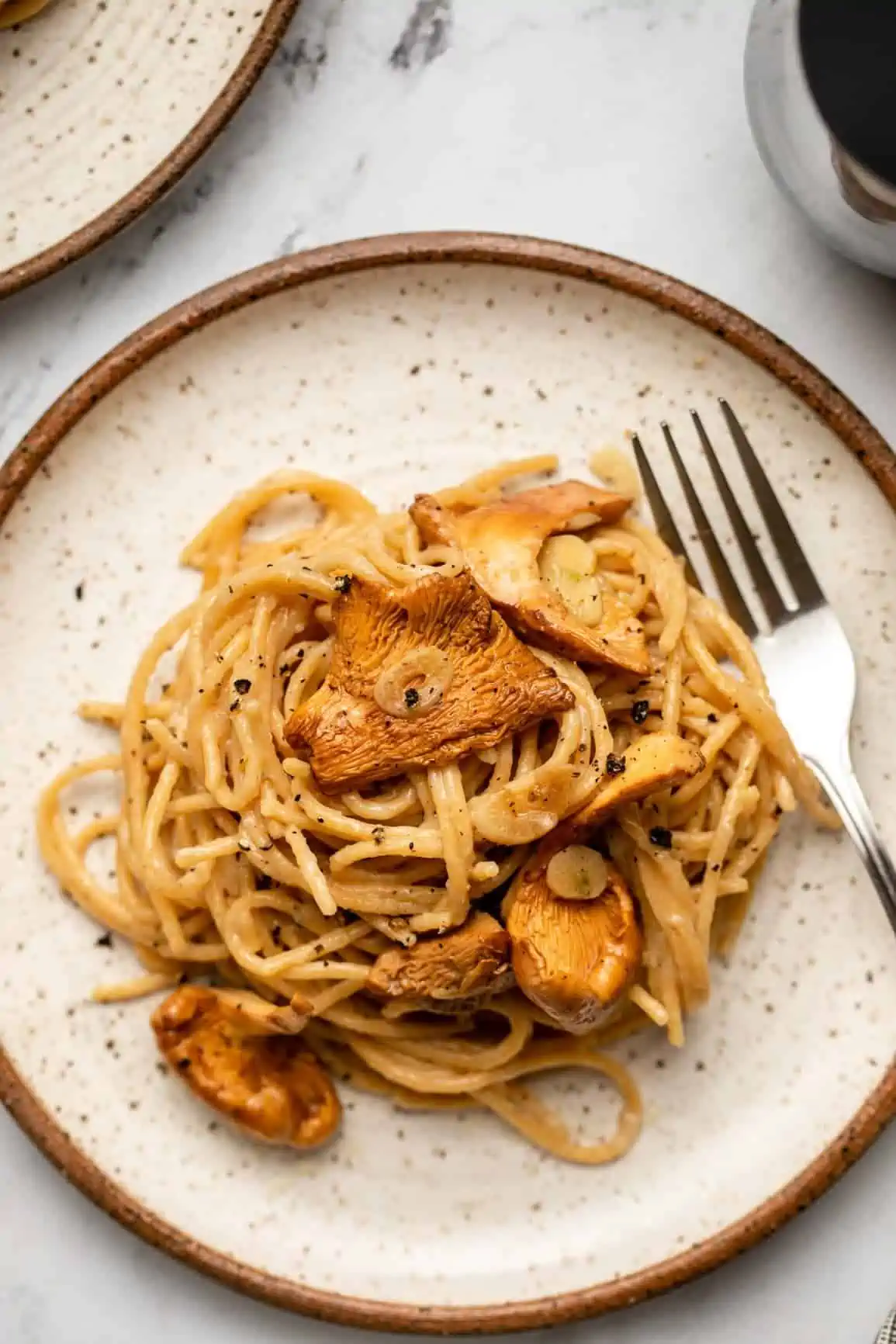 Filled with sweet and savory shredded oyster mushrooms, these Filipino steamed buns from Sweet Simple Vegan make a delicious snack or side any time of day. Pro tip: prepare the filling in advance so that it's easier to make the buns!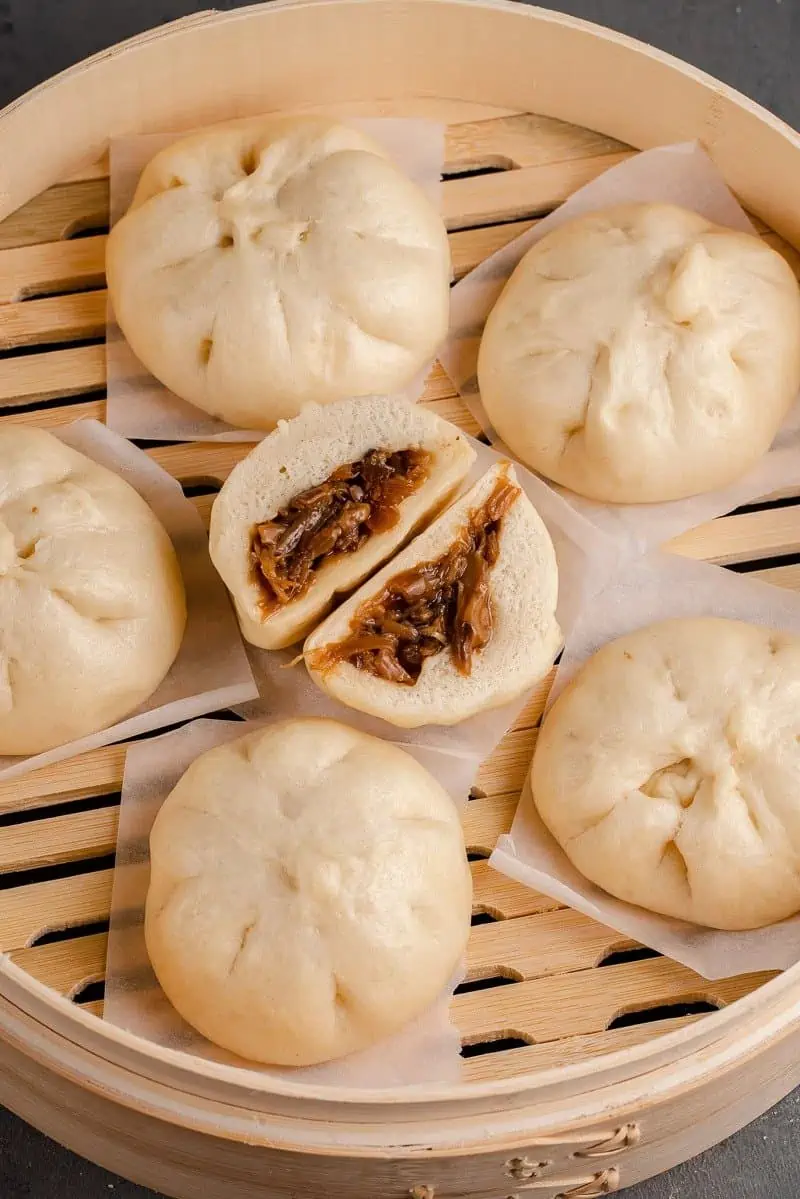 Deliciously gluten-free, this unique and refreshing recipe from Veggiekins comes together in just under a half hour and will quickly become a staple meal! Grilled oyster mushrooms, bright edamame, corn, and watermelon radish provide a variety of exciting texture and color that could bring anyone out of a lunch funk!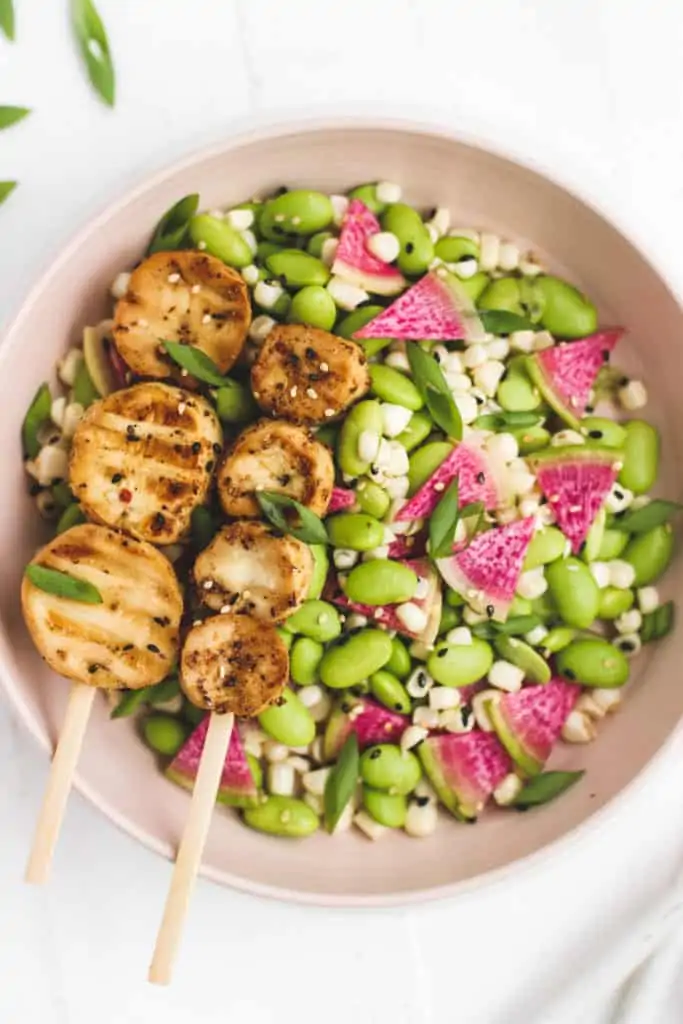 Perfect for a cold day, this vegan Tikka Masala from My Goodness Kitchen features king oyster mushrooms as the dish's secret weapon. Meaty, spicy, and rich with flavor, enjoy it over rice and share with a loved one!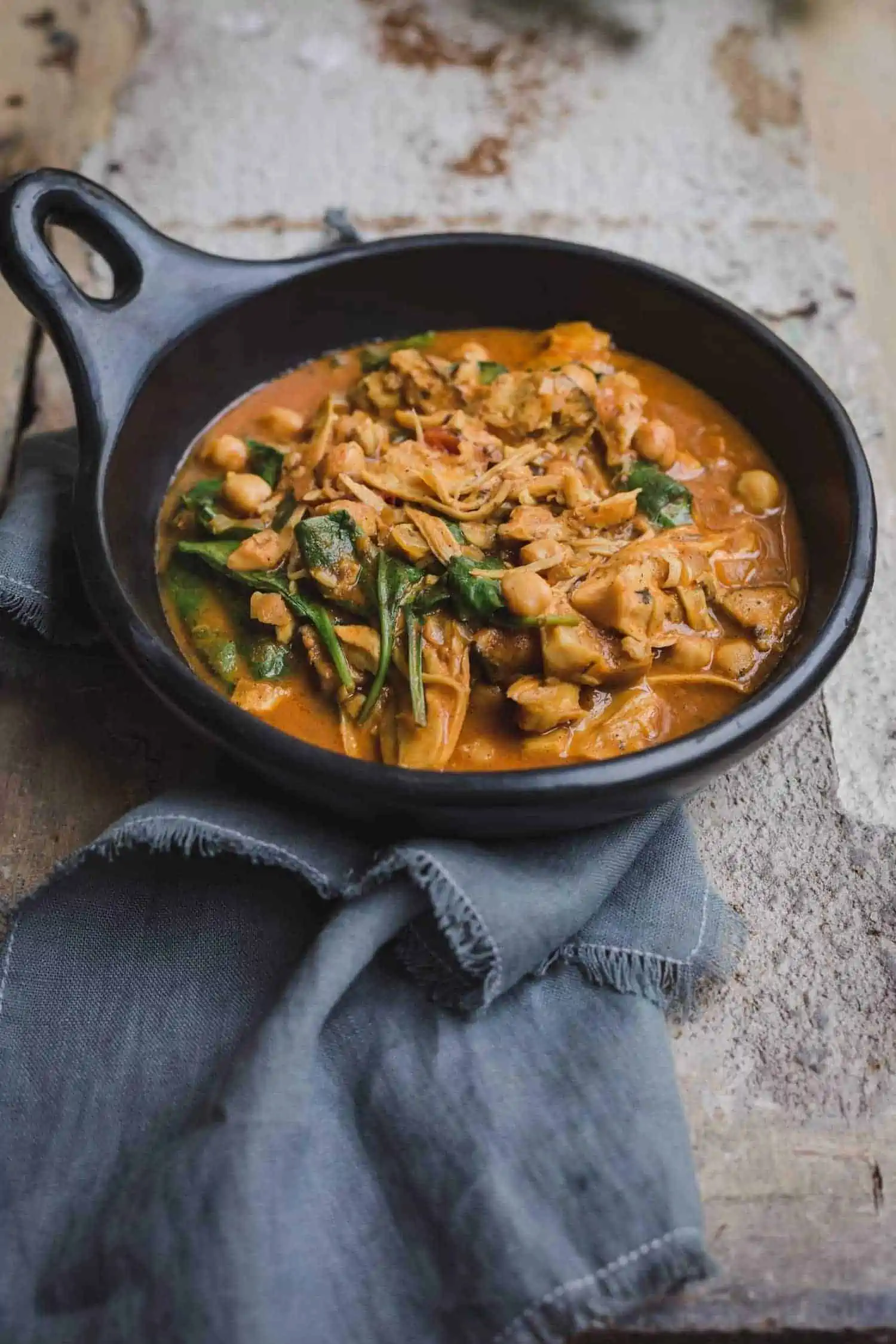 Level up your burger night with one of the best oyster mushroom recipes you could put between two buns from Quite Good Food. The buns get their black flavor from activated charcoal and are easy to prepare in advance.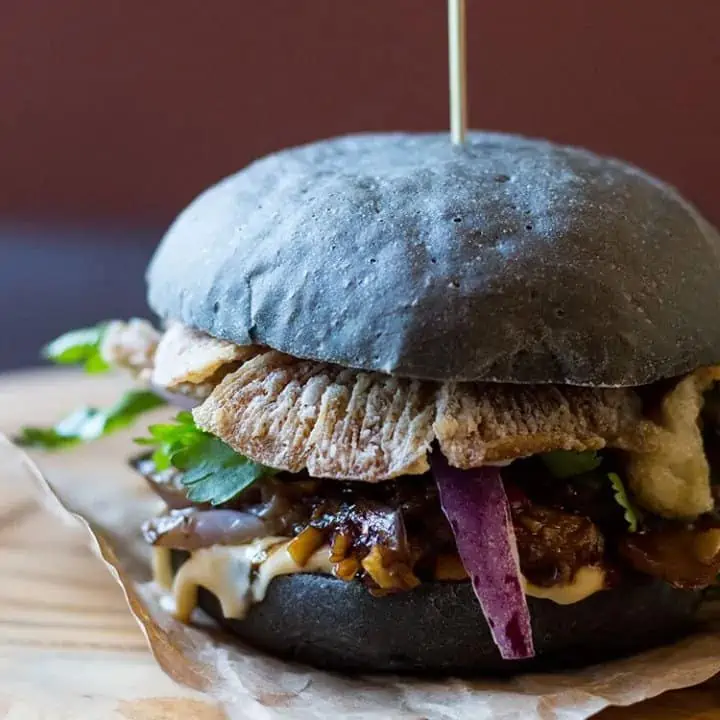 Whoever thinks salad is boring clearly has not tried this fresh Vietnamese salad from Heartful Table. One of the freshest vegan recipes with oyster mushrooms out there, this salad also features vermicelli noodles, shredded carrots, sprouts, and other tasty ingredients that come together to make one seriously great salad.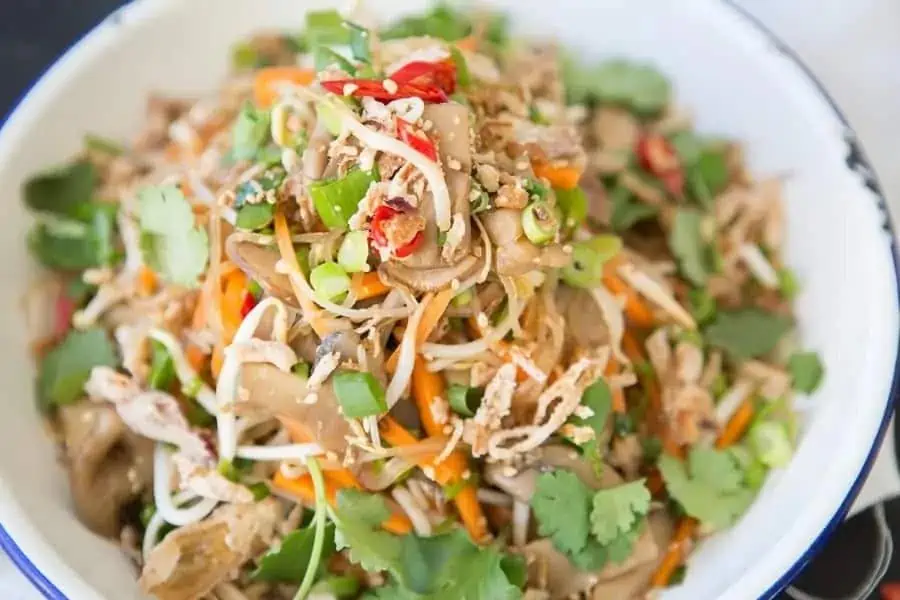 Hearty, comforting, and a great midweek pick-me-up, this oyster mushroom recipe from Connoiseurus Veg is a real winner. Gluten-free and completely delicious, spicy oyster mushrooms are complemented by creamy grits and sautéed greens, bringing a sincere Southern flair to your plate.
One of the most simple oyster mushroom recipes you could ever make, this recipe for stir fried king oyster mushrooms by The Viet Vegan comes together in just a few minutes. Serve with steamed rice and a side of blanched greens for a quick meal!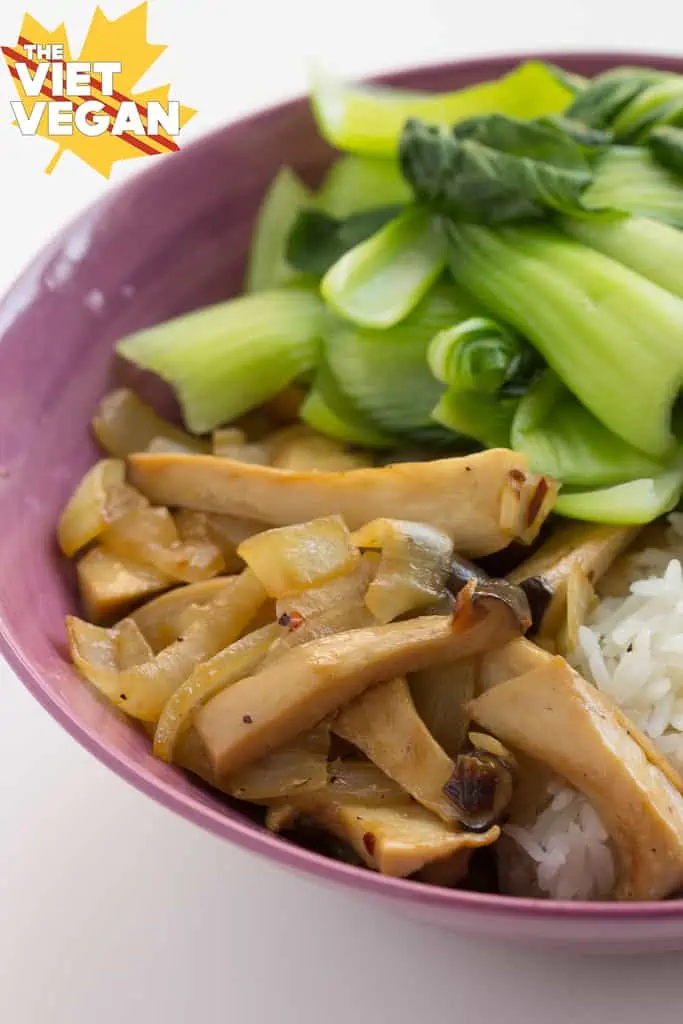 Made with sautéed oyster mushrooms instead of meat, these vegan gyros by Veggie Society are perfect for a tasty lunch or dinner. Serve with some vegan tzatziki sauce and enjoy often!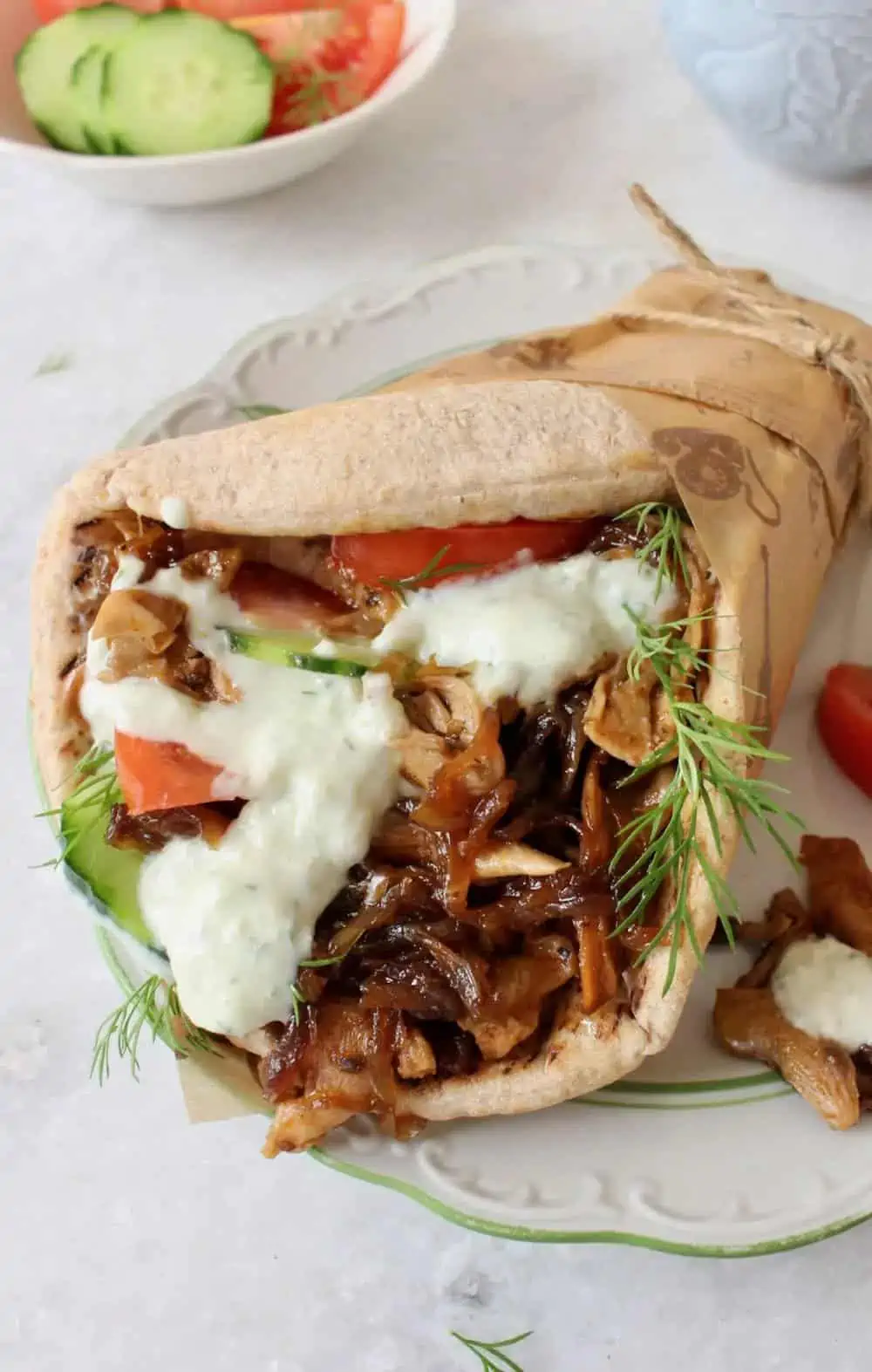 This oyster mushroom soup recipe from Beautiful Ingredient uses oyster mushrooms in place of fish and the result is 1000% delicious. Once you've soaked your cashews or Brazil nuts, this vegan clam chowder comes together in just over 30 minutes.
From Hot for Food comes a super tasty crispy oyster mushroom recipe that you're going to want to make every day. After all, fried mushrooms just taste better when they're layered between sliced tomatoes, lettuce, pickles, and remoulade sauce on a big ol' bun.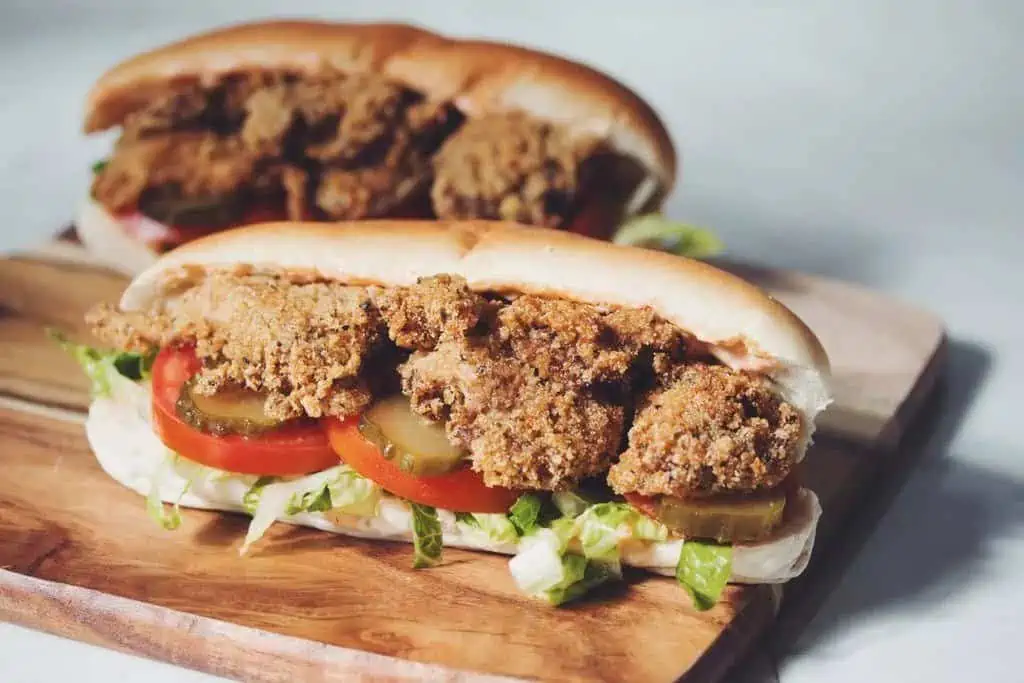 What's creamy and comforting and perfect for warming your soul? Why, this downright delicious recipe from Resplendent Kitchen! Naturally gluten-free, this vegan oyster mushroom recipe goes great with a side of asparagus or squash.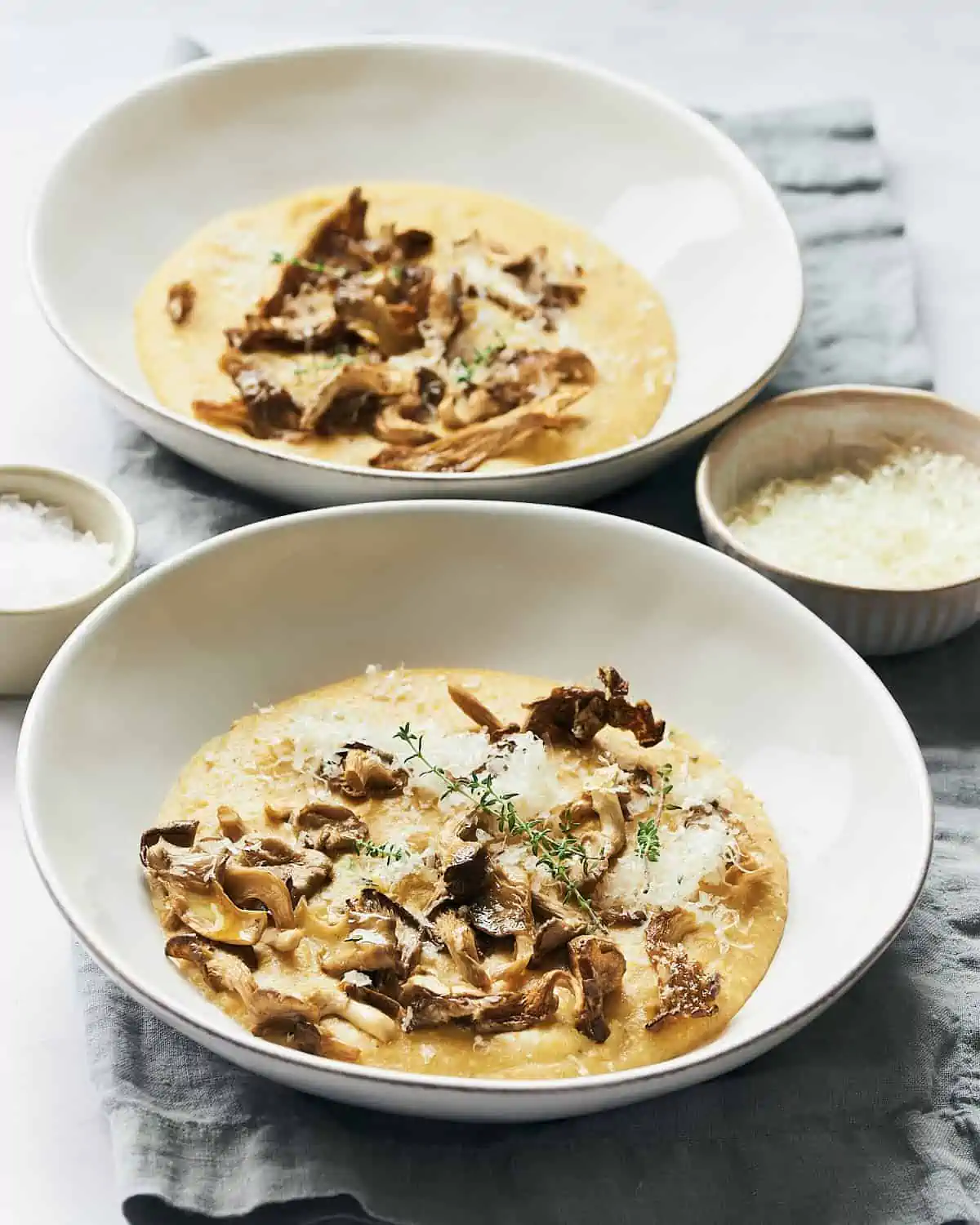 Flavorful and so fun to eat, these vegan oyster mushroom bao recipe from Lovely Jubley is a must-try for anyone who likes things savory and sweet. Thinly sliced cucumber, pickled onions, vegan mayo, and more come together to complement the textures and flavor of the oyster mushrooms quite well.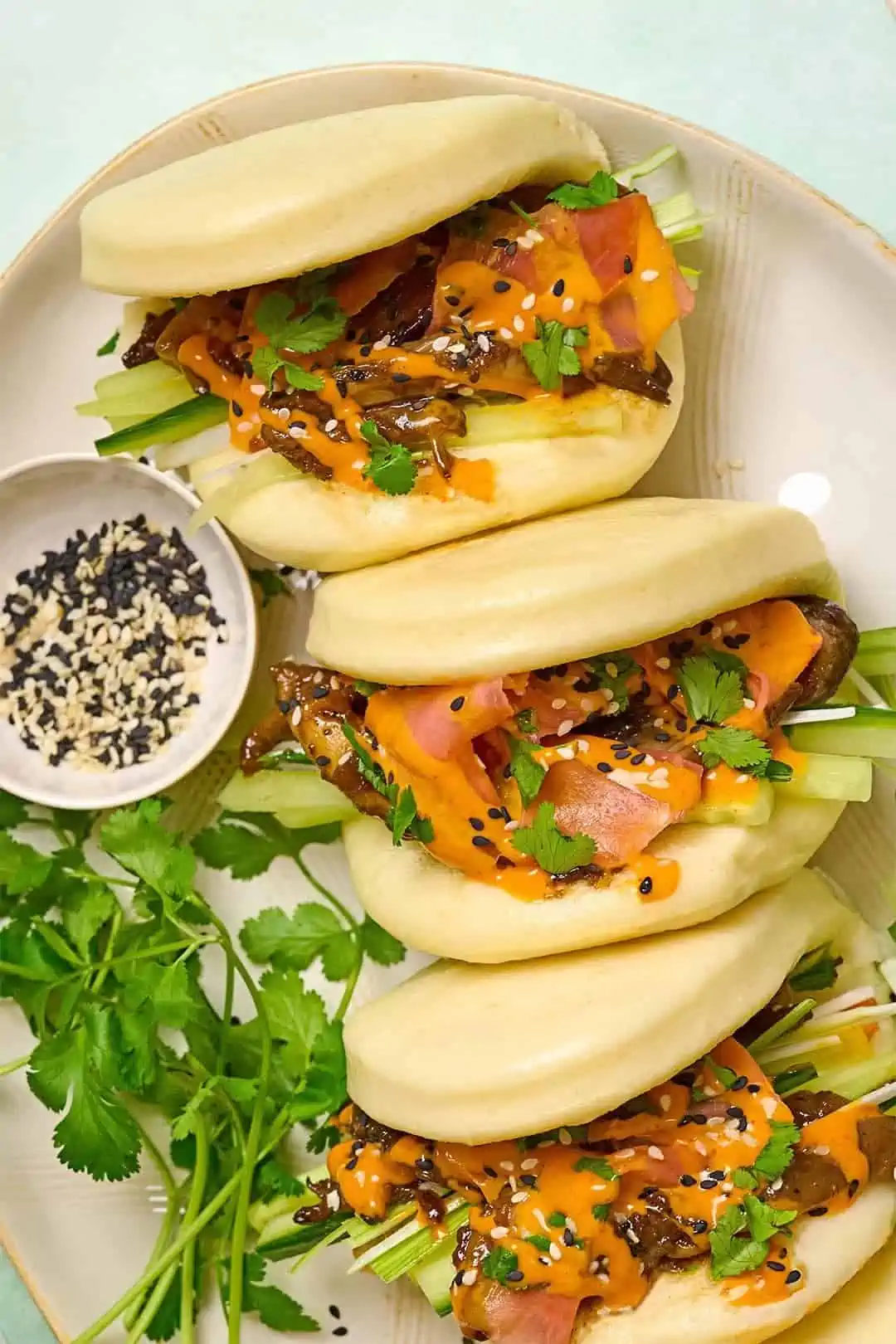 In less than 30 minutes you can have these delicious air fryer oyster mushrooms from Our Plant Based World. King oyster mushrooms magically turn into a tender, caramelized treat with a few staple ingredients, perfect for a snack, appetizer, or side dish!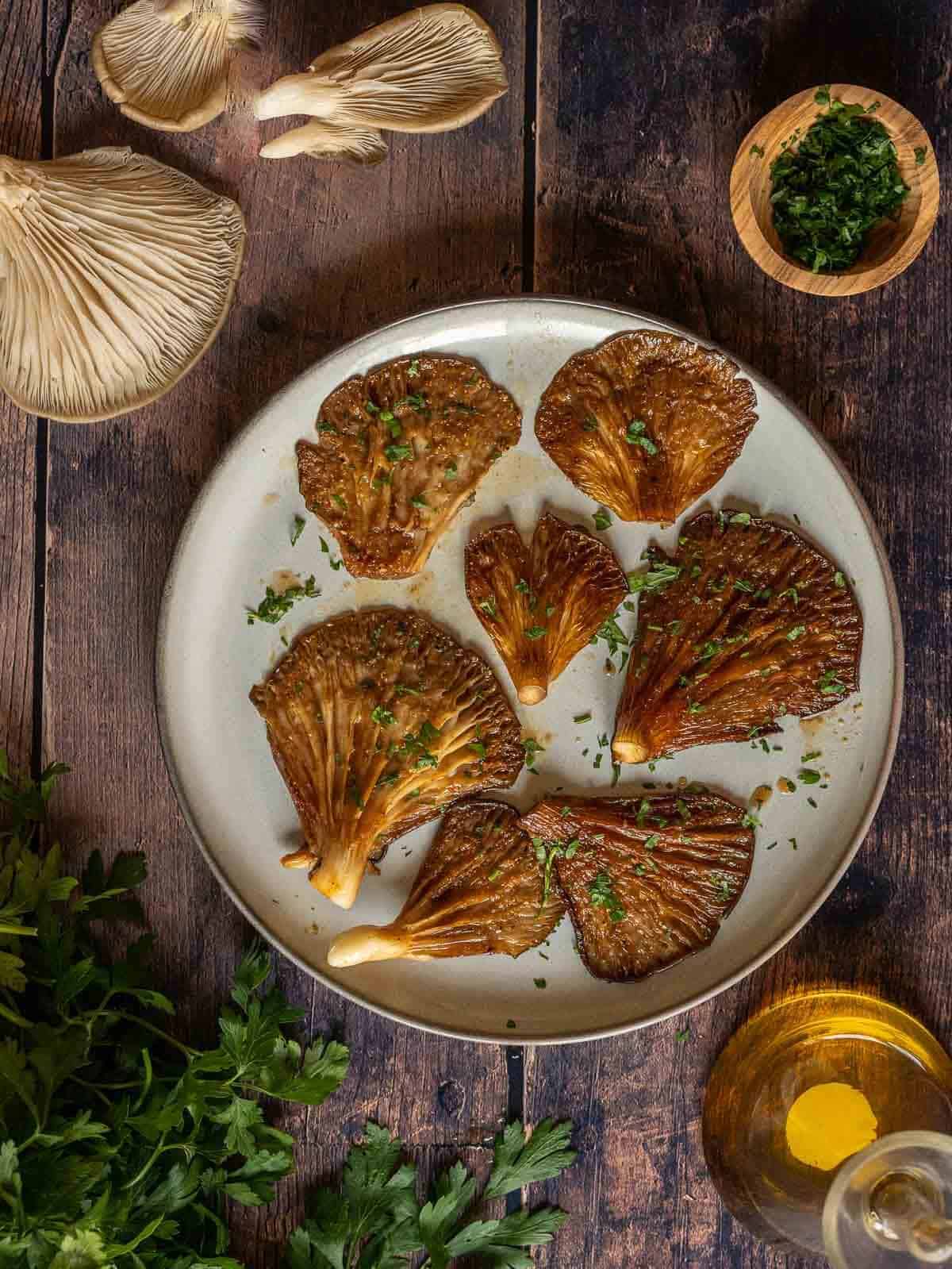 More Tasty Vegan Mushroom Recipes to Try
This roundup of vegan oyster mushroom recipes was written by Amanda Meth and edited by Michelle Cehn. Please note that this article may contain affiliate links which supports our work at World of Vegan.