Meal planning for kids can be challenging…to say the least! With a more limited palate and less willingness to try new foods than adults, how do you please the kids and still satiate the adults at the dinner table? With lots of options for everyone! Kids vegan meals for the win!
I'm not talking about becoming a short-order cook either. The meal ideas below allow children (and adults!) to customize their meal with DIY options, giving them some control over what goes on their plate…because they're more willing to eat what they're served if they're part of the meal!
This round-up of plant-based meals is full of crowd-pleasers for the kids (I know because my kids love and request all of them!) but we've left off the faux chicken nuggets and pizza and traded them in for plant-powered foods that moms and dads will love too!
Sushi Bowls
This super easy meal can be made to order for each child (or set up to let them help themselves) and is always a hit with my kids. (They actually ask for it every week!) Make a pot of sushi or brown rice and set it out with a tray of toppings. Some of my family's favorites include cabbage, shredded carrots, chopped cucumber, avocado slices, sesame seeds, nori, dulse flakes, furiyake, peanuts, scallions, chopped baked tofu, and edamame. Serve with a drizzle of shoyu for dressing and watch the kiddos not only devour their bowl but go back to fill it up again!
DIY Pasta Bar
In this choose-your-own-adventure style meal, the kids can choose the noodle, sauce, and toppings for their pasta dish to make it just how they like it. (Food bars, in general, are a win-win for kids because of the many options they have and the control over what goes on their plate.) Add lots of veg power to the buffet with a variety of raw, cooked and marinated vegetables, such as zucchini noodles (your kids will love saying "zoodles"!), broccoli, artichoke hearts, and mushrooms. Add protein with sliced meatless Italian sausage, drained and rinsed cannellini beans or chickpeas, or a bolognese sauce made with lentils or tempeh.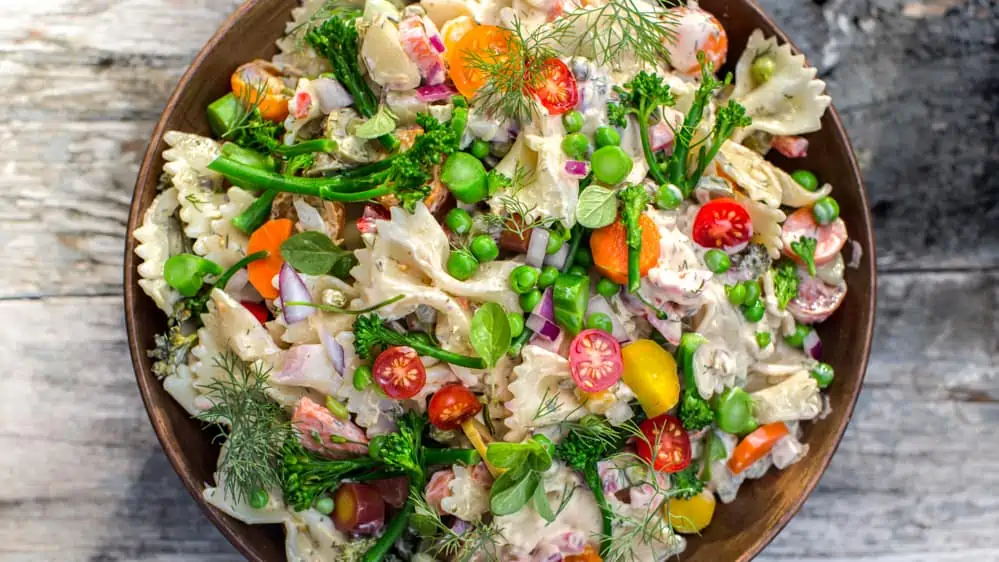 Mississippi Vegan by arrangement with Avery, an imprint of Penguin Publishing Group, a division of Penguin Random House LLC. Copyright © 2018, Timothy Pakron.
Tacos
My kids are all smiles on Taco Tuesday! All you need for this buffet-style meal is a simple beef filling (or a can of refried beans will do), and a variety of toppings, such as salsa, guacamole, dairy-free cheese, olives and pico de gallo. These tacos made with vegan beef and black beans are a staple on our dining room table every Tuesday night. My crew each has their own favorites when it comes to tortillas, so I always offer a variety of taco shell options: regular-sized corn, mini corn, and flour.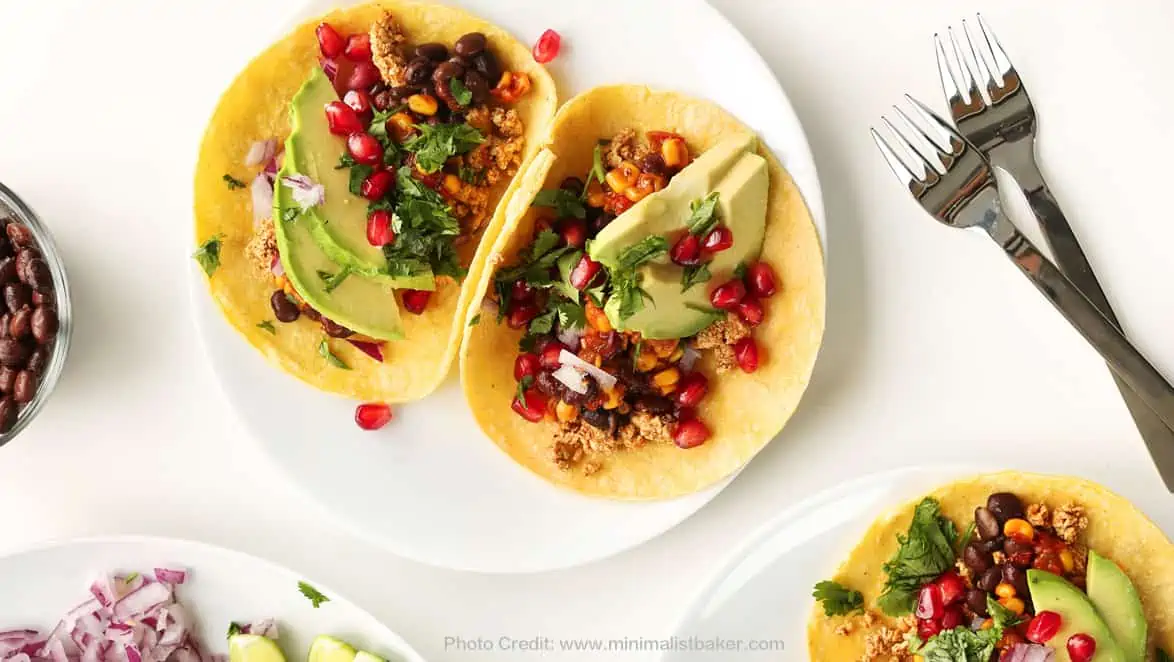 Calzones
Why serve pizza when you can make calzones?! Essentially a pizza pocket, it's no surprise that these are so popular with kids given similar ingredients and taste profile. I mean, if you can eat a pizza like a sandwich, why not?! I like to make these to order using store-bought pizza dough. I set out topping choices and ask the kids to make their selections as I roll out the calzone rounds. I love that I can cook a batch for everyone at once (versus a regular DIY pizza night at my house where I'm standing by the oven taking pizzas in and out one at a time)!
Pita Pockets
It's a party… a pita party! Another DIY idea for your list of "let the kids make dinner" meals, this meal idea can be set up like a taco bar: Falafel, marinated tofu or roasted chickpeas are all great fillings. Choose 1 (or all 3!) for the heart of the pita and set out a variety of toppings such as sliced cucumbers, kalamata olives, diced pepperoncinis, pickled red onion (my kids love this) and chopped tomato. Don't forget the hummus! Serve your family's favorite or create a hummus bar with a variety to choose from. Pita pockets are part of every kids vegan meals round-up!
Puff Pastry Hand Pies
I think I could stuff anything in puff pastry and my kids would declare it delicious…which is sort of how this easy fan favorite was created in my house. To make it: Thaw and roll out a sheet of prepared vegan puff pastry. Cut it into 3×3 or 4×4 squares. Then, choose any combo of fillings and vegetables that your children enjoy. Some ideas include: pesto, bruschetta, or olive tapenade. Add beans, chickpeas or lentils and a special ingredient. In my house, that's always olives! You could also try capers, sun-dried tomatoes, artichoke hearts or avocado. Fold the dough over into a triangle. Pinch and roll the sides, bake at 400 degrees for about 10-15 minutes.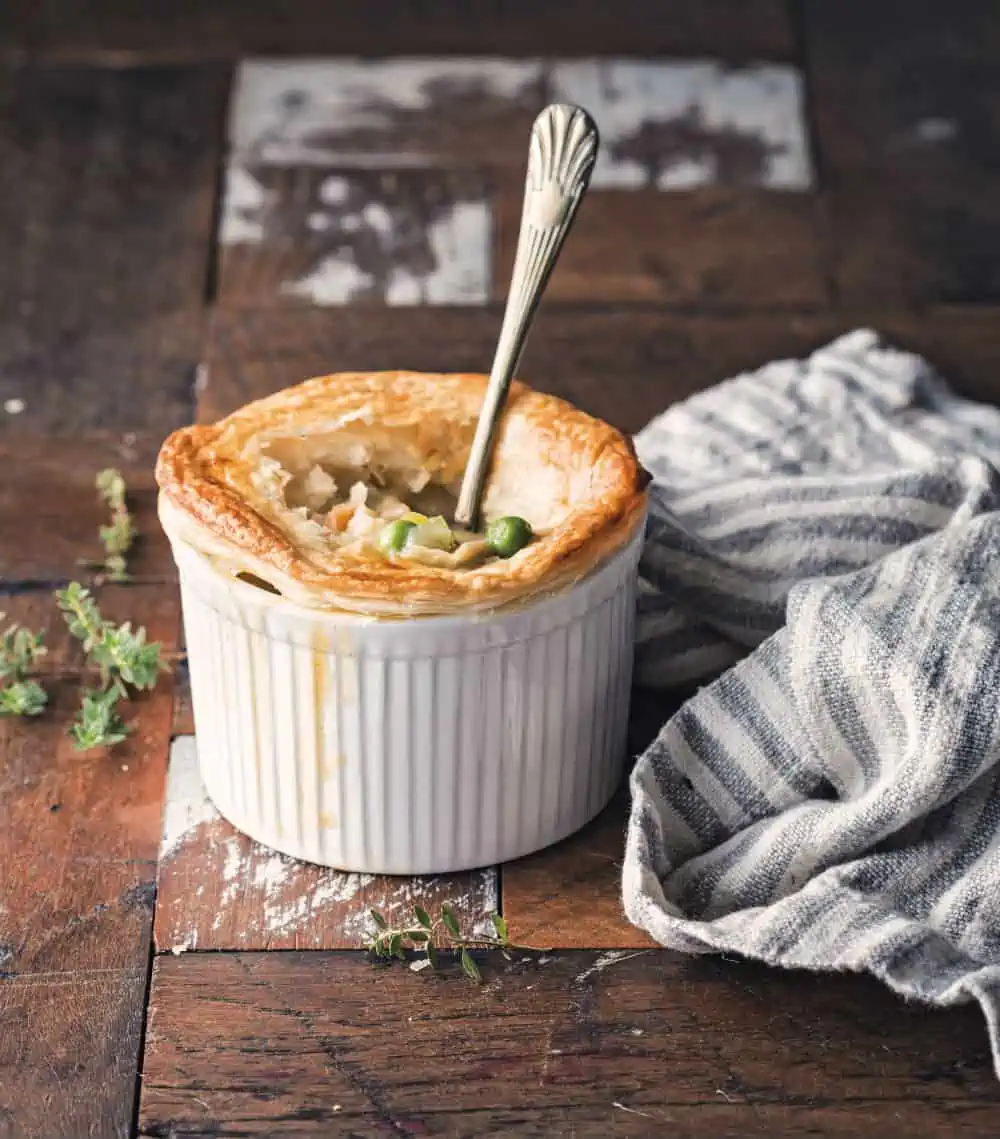 Great Vegan Meals for the Carnivorous Family by Amanda Logan, Page Street Publishing Co. 2018. Photo Credit: Amanda Logan.
Mac 'n' Cheese
Let's get one thing straight: Mac 'n Cheese is not just for kids! It's the quintessential family meal – a treat for the kiddos while also delivering delicious satisfaction to parents. This healthy version is made with a cashew sauce that thickens as it cooks. Make it extra veg-tastic by adding broccoli or spinach and topping it with breadcrumbs before baking it in the oven.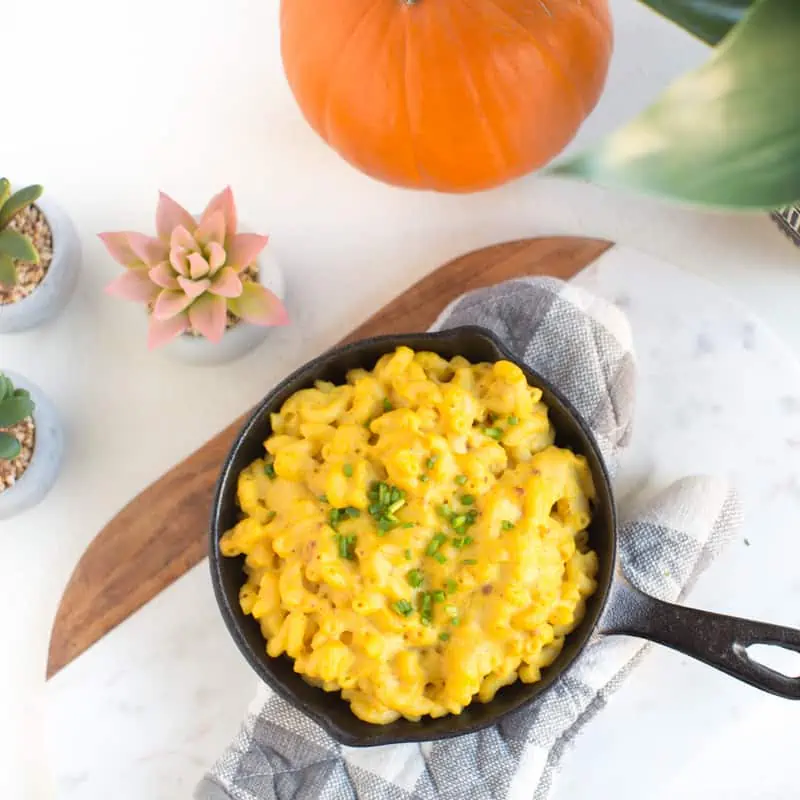 Pizza Rolls
These pizza rolls have made me a legend at my son's school. Seriously, I have to pack him extra to share with his friends because of all the requests he receives! With all the flavors and ingredients in a pizza, these rolls are really just a fun-sized version. (Finger foods are a great meal idea for kids because they are fun and just the right size for little fingers!) Serve them with a green salad (or get fancy with a salad bar with lots of veggie options).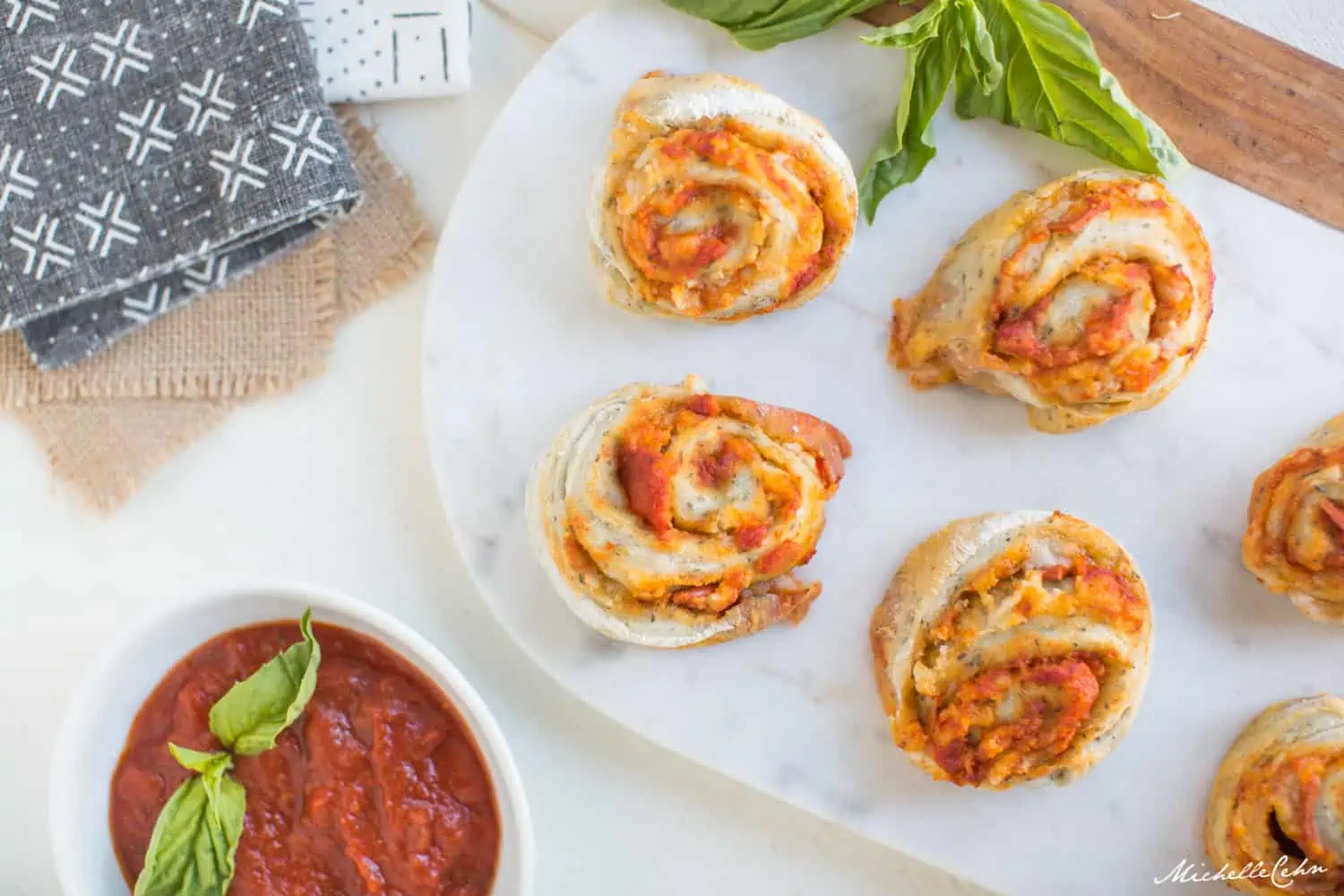 Chili Bowls
If you're making a pot of chili, kick dinner up a notch with this meal idea! Build your bowl by starting with a scoop of either rice or quinoa (or a few tater tots!). Ladle in spoonfuls of chili and then let the kids go to town by adding their favorite toppings. Some kid pleasers include: dairy-free cheese, chopped onion, diced avocado and / or tomato, salsa or dairy-free sour cream. My kids wouldn't dream of eating their chili bowl without crushed tortilla chips on top!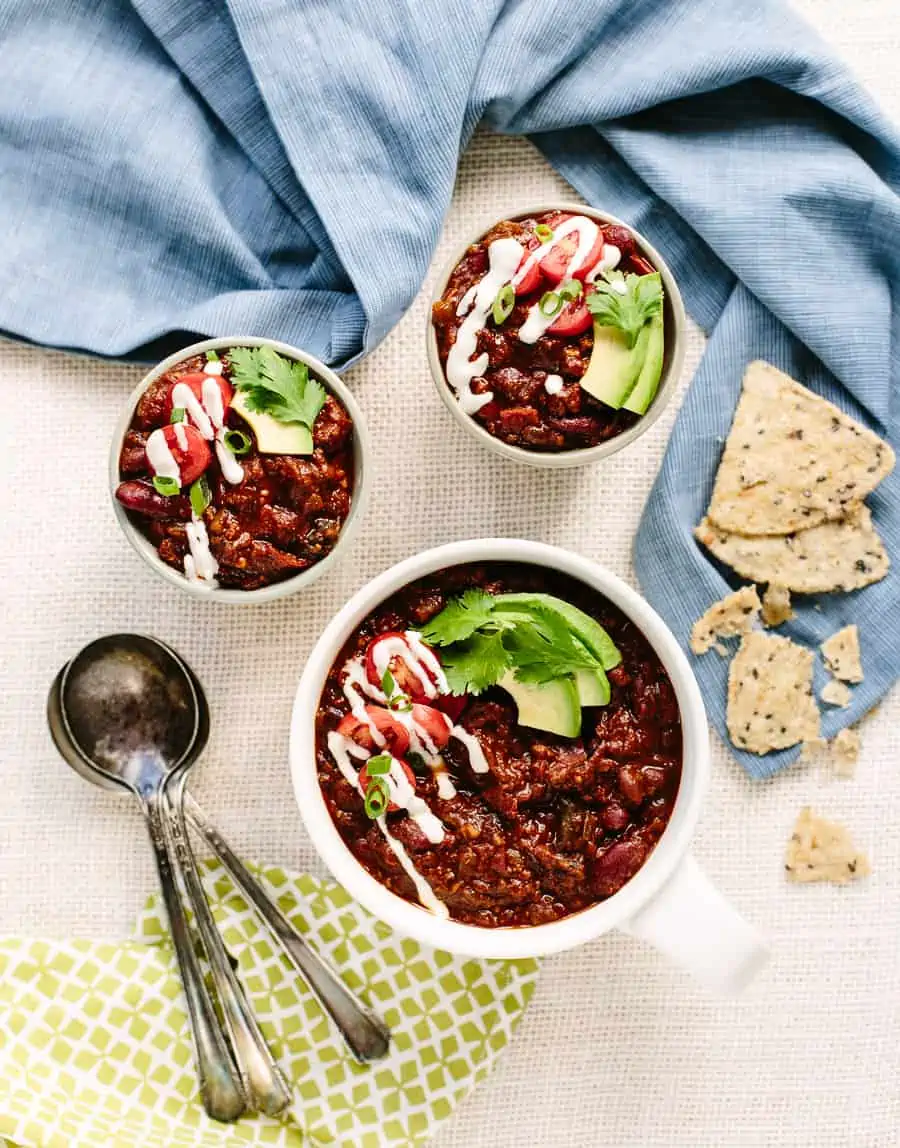 Photo by Ashley Melillo for Blissful Basil.Copyright © 2016, Ashley Melillo.
One-Pot Pasta
I've never met a child who doesn't love pasta…actually, I've never met an adult who doesn't either! It's the universal comfort food and this one-pot recipe couldn't be simpler. It's a busy mama's dream!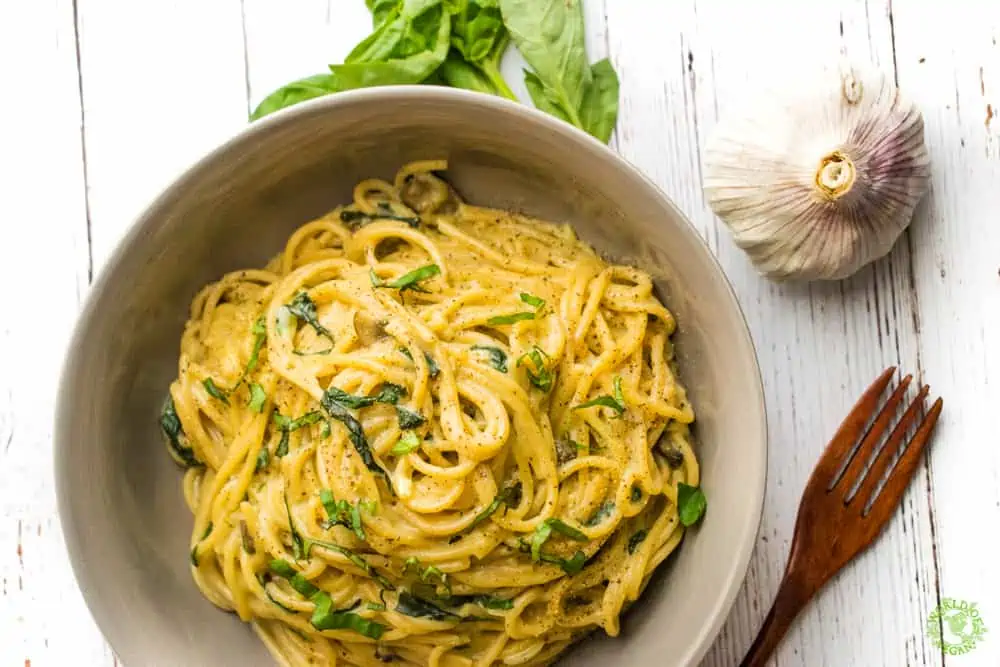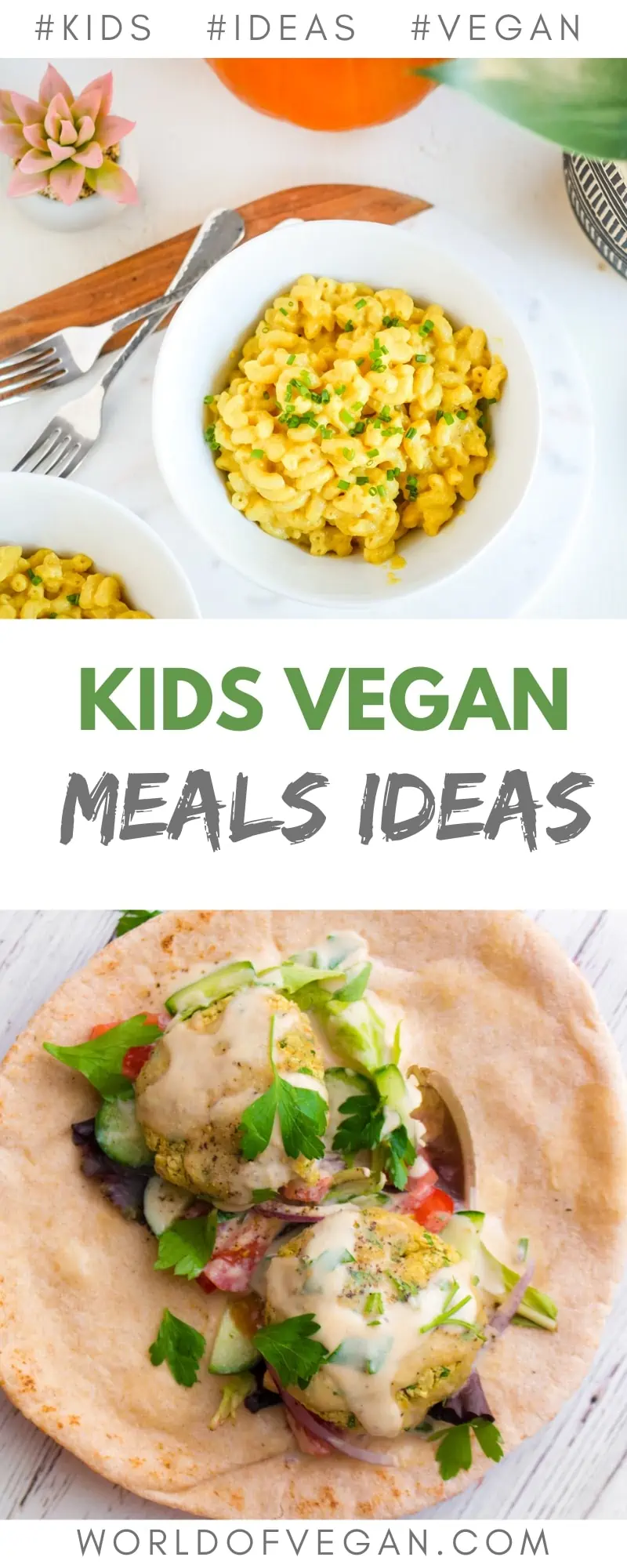 Are You Looking For More Vegan Parenting Ideas & Inspiration? Check these out!
Stephanie Dreyer helps families to cook and eat healthier. Her latest book, Not A Purse, enlightens families about the various ways animals are worn and used at home—and inspires them to explore alternatives.