Is it possible to live without body lotion? Sure. But, do we really want to? When your skin is dry, flaky, itchy, or uncomfortable, vegan body lotion is a must-have luxury. While there are hundreds of beauty brands to choose from, they're unfortunately not all vegan-friendly.
If you're wondering which way to turn when it comes to hydrating your skin, keep reading. We'll share all of the top-notch brands with plant-based ingredients and even eco-friendly packaging. These skin-loving brands not only prioritize your skin's well-being but also champion sustainability.
Let's dive right in and discover which brands leave your skin the most refreshed and rejuvenated without harming any animals in the process. Are you ready to make nourished skin your priority?
Are Body Lotions Vegan?
Shopping for the best body lotion might not make you think twice about ingredients. But, not all body lotions are vegan-friendly. Some brands contain animal-based products such as:
When choosing a lotion, you want to make sure that these ingredients are not on the list. Or, if they are, they are plant-based instead. Unfortunately, many brands will "update" their formulas (especially seasonally) and add ingredients that are not vegan. One way to double check is to visit the brand's website and look carefully at the ingredients list. You could also send a message to the brand and ask as well.
What Makes Lotion Vegan?
Lotions are wonderful for keeping the outer layer of the skin moisturized and protected against aging and the elements. For a lotion to be considered vegan, it must have only plant-based (no animal-derived) ingredients. A body lotion is vegan and cruelty-free if it also is not tested on animals at any stage of the process. Here are the most common vegan-friendly lotion ingredients:
Nut and Seed Butters and Oils (shea, coconut, cocoa, almond, sesame, jojoba, etc.)
Fruit and Vegetable Oils (olive, grapeseed, carrot, seabuckthorn, avocado, etc.)
Waxes (carnauba, candelilla, rice bran, berry, sunflower, etc)
Essential Oils (lavender, rose, chamomile, sandalwood, eucalyptus, etc.)
Aloe Vera
100% Vegan Body Lotion Brands
These luxurious brands are the perfect choice for conscious consumers seeking soft, smooth skin. All of these cruelty-free body lotion companies offer affordable, easy-to-find, and effective options. With so many choices, you're bound to find a marvelous match for your unique skin type and needs.
An amazing vegan brand that offers the most skin-quenching and soothing lotion on the market. Their 24 Hour Moisture Lotion is free of parabens, sulfates, mineral oil, petrolatum, formaldehyde, and cruelty. With a blend of cocoa butter and oatmeal, this luscious lotion is incredibly calming to sensitive skin.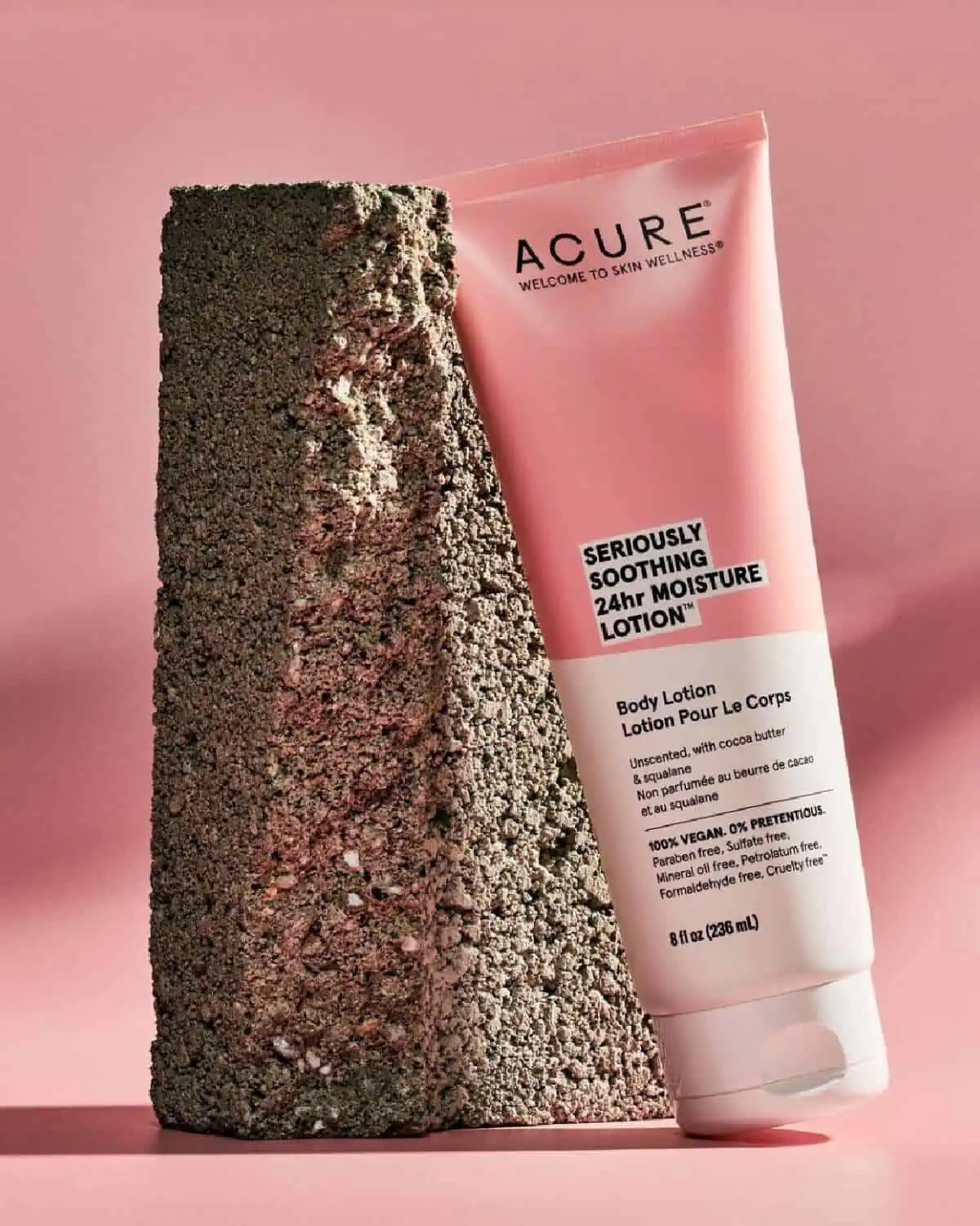 Plant-based and cruelty-free Alba Botanica has a line of Very Emollient Body Lotions that is widely known and loved. Besides fresh and fabulous scents, their formulas have no artificial colors, sulfates, parabens, phthalates, or synthetic fragrances. All of their products are hypoallergenic and easy to find in stores. We love that they use recycled materials, too!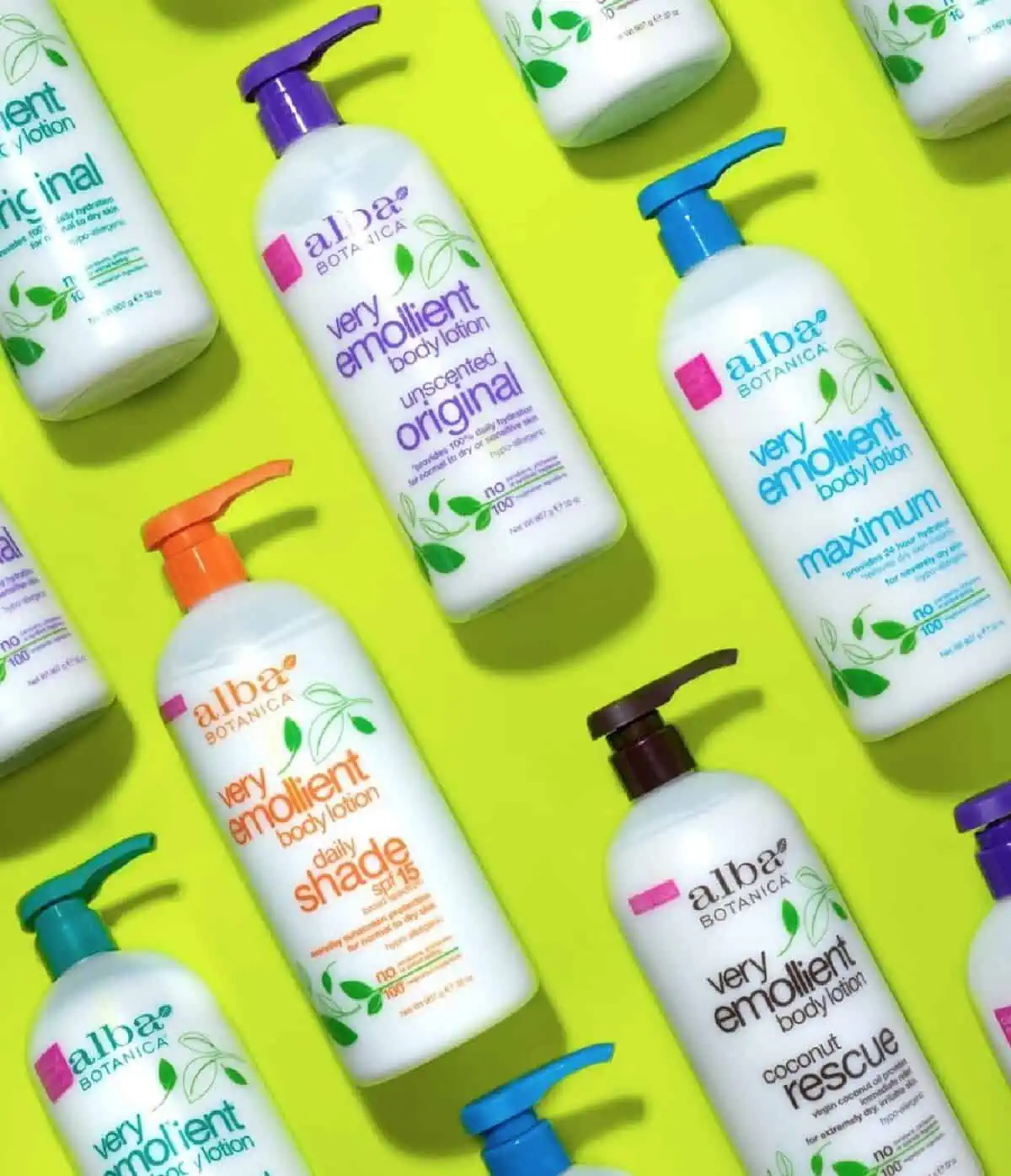 Andalou Naturals is dedicated to non-GMO, cruelty-free, and vegan skincare. Their small, but mighty line of body lotions include scents such as Lavender Thyme, Mandarin Vanilla, Kukui Cocoa, Citrus Sunflower, Sensitive 1000 Roses, Cannacell, and Men Engergizing. With a base of rosehip and argan oils, plus cocoa and shea butter, your skin is bound to feel smoother and more supple in seconds!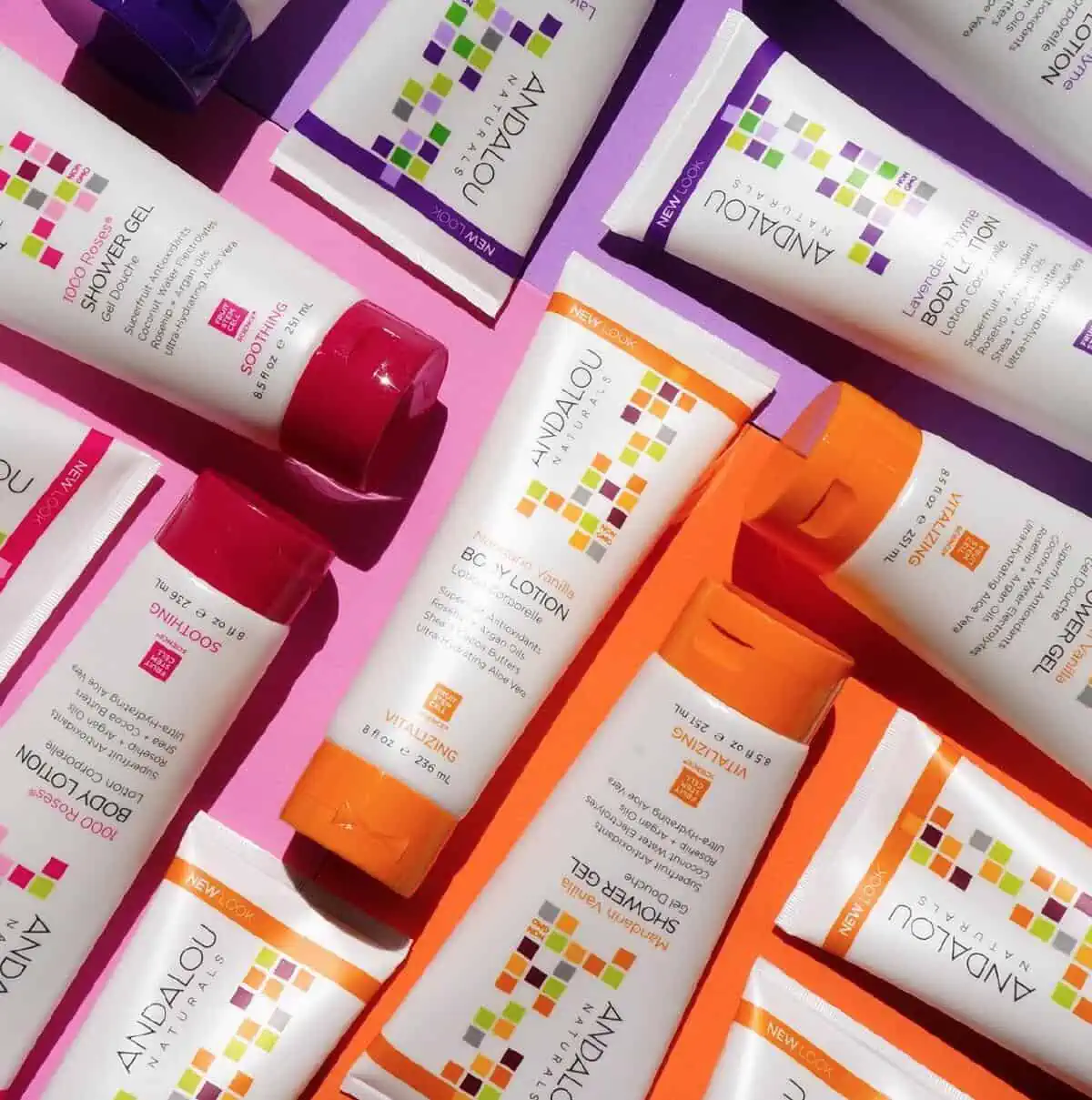 Dr. Bronner's body vegan lotions are superb. The unique and refreshing essential oil scents include: Lavender Coconut, Orange Lavender, Patchouli Lime, and Peppermint. The Peppermint scent is wildly invigorating and will certainly perk you up. The moisturizing base of jojoba and coconut oil are sure to give your skin a boost. After showering or washing your hands, this organic, cruelty-free hand and body lotion is a great choice for starting off your day with energy and freshness.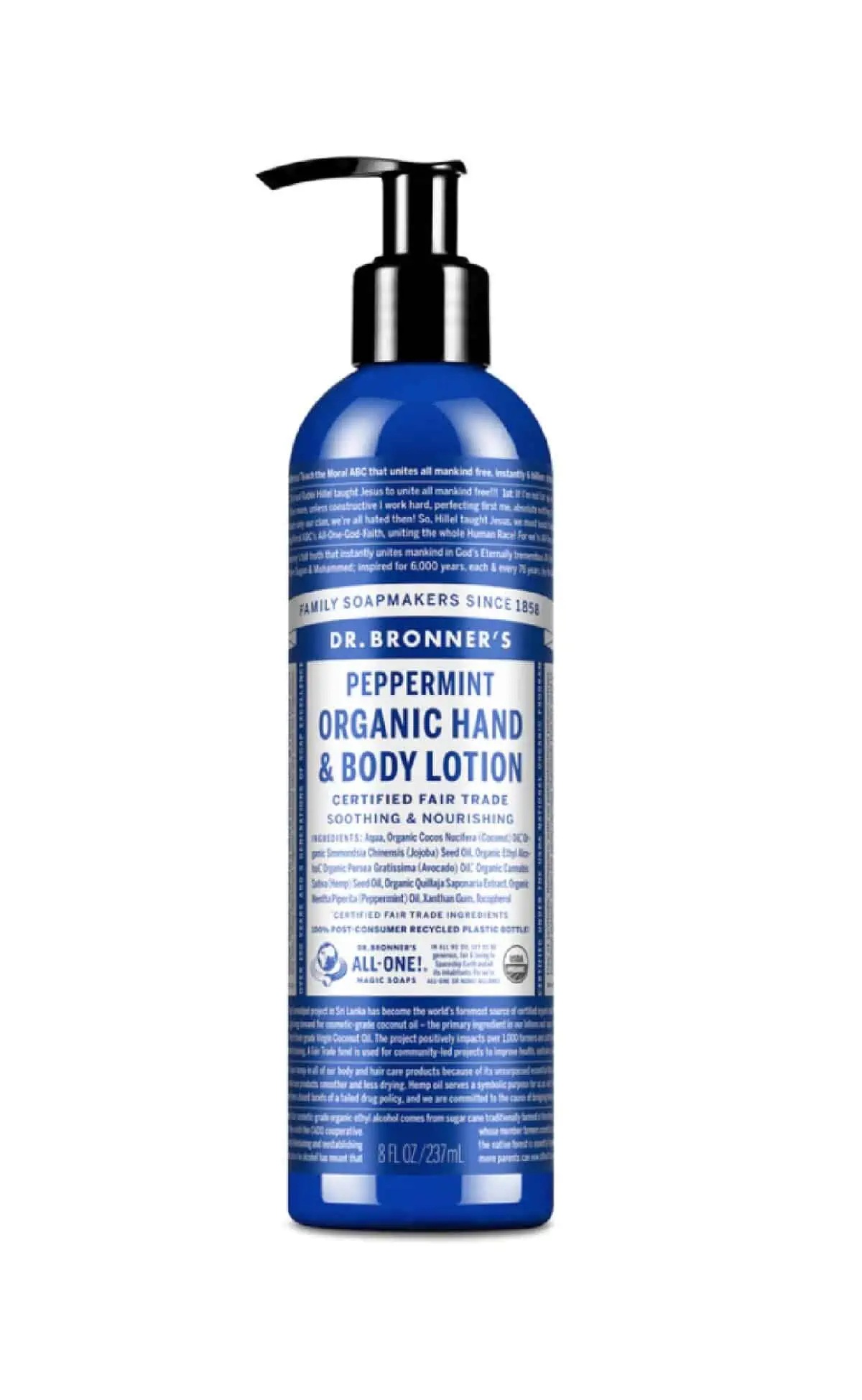 This B-Corp company never disappoints with its high quality, plant-based products. Not only are their bottles 100% post-consumer recycled, but their lotions are vegan, cruelty-free, and non-GMO. Using coconut oil, vitamin E, and aloe vera as a base, Everyone's formula is gentle, light, and moisturizing for all skin types. Their delightful scents include Citrus + Mint, Coconut + Lemon, Lavender + Aloe, Ruby Grapefruit, and also Unscented.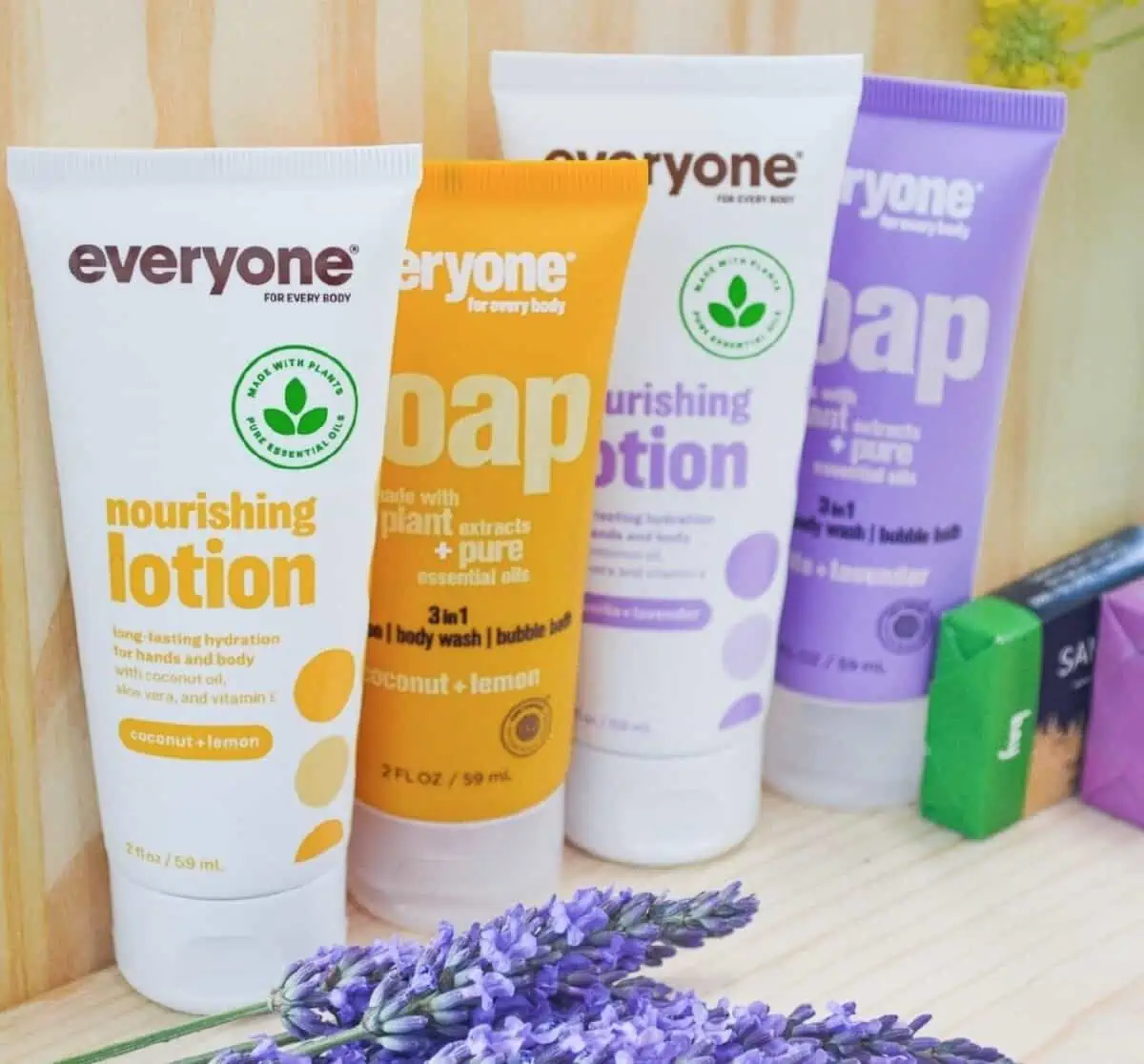 This economical and eco-friendly lotion brand is PETA-certified, 100% vegan, and cruelty-free. Their blend of shea butter, vitamin E, and aloe vera is extremely soothing and easily accessible on Amazon. Ginger Lily Farms formula is free of toxins, parabens, sulfates, phosphates, and is also gluten-free. Choose from these options: Fragrance Free, Champagne Mimosa, Island Tranquility, Apple Pear, Ocean Breeze, Aloe Vera, Coco Mango, Hemp, and Argan Oil.
A wonderfully smooth and satisfying lotion is perfect for all skin types. This popular, cruelty-free company offers a vast selection of alluring scents for any season or skin condition. Hemp oil, the main ingredient, is the basis of this brand's success. THC-free, gluten-free, paraben-free, and offering 48 hours of hydration. One of our favorites!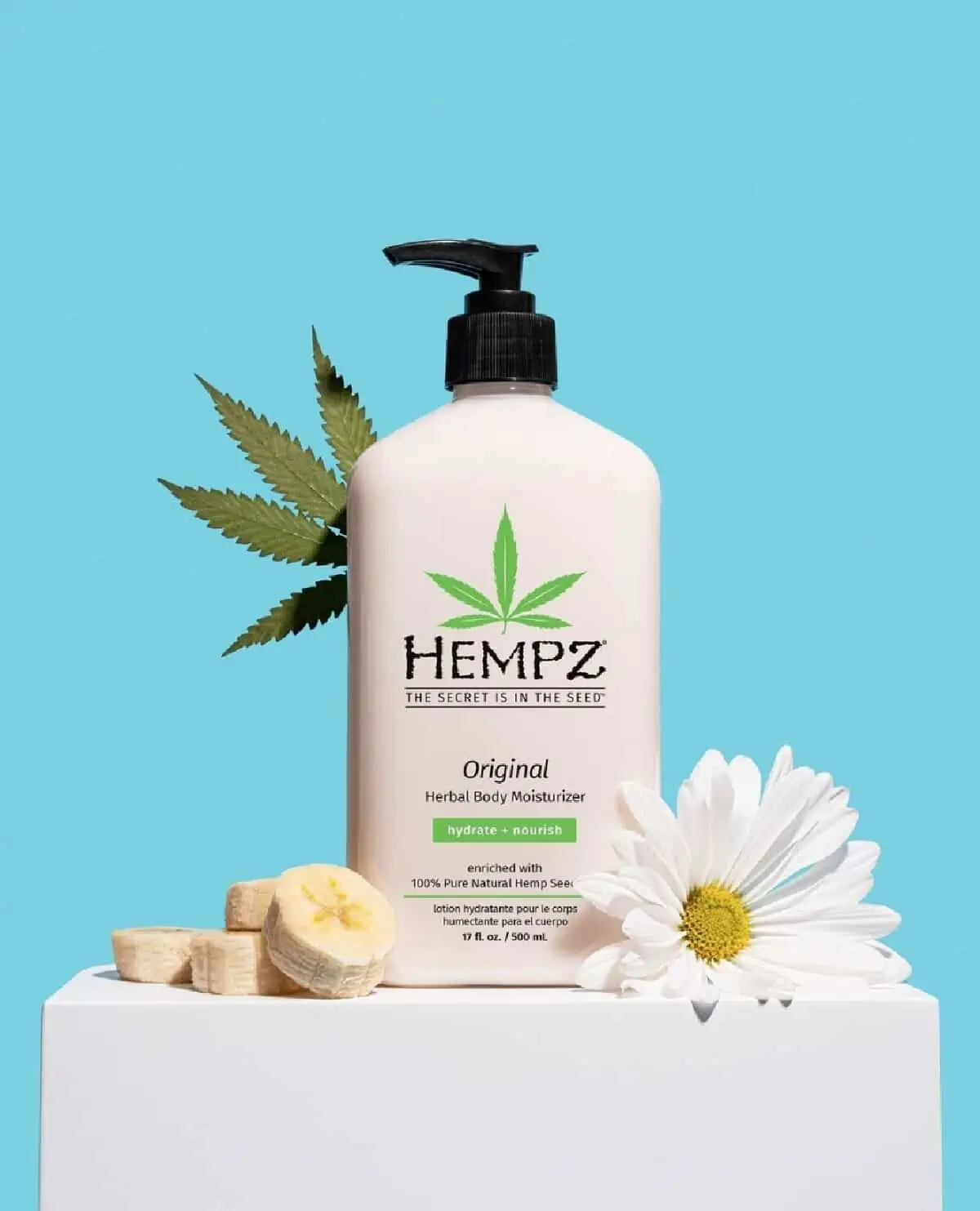 The ultimate in vegan skin luxury! Osea's phenomenal Undaria Algae body care line comes in oil, lotion, or butter to fit anyone's needs. Using top quality vegan and natural ingredients, each of these body moisturizers will quench any loss of moisture in no time. The scent is absolutely gorgeous and worth every penny. Smoothing, hydrating, firming, and absorbs quickly.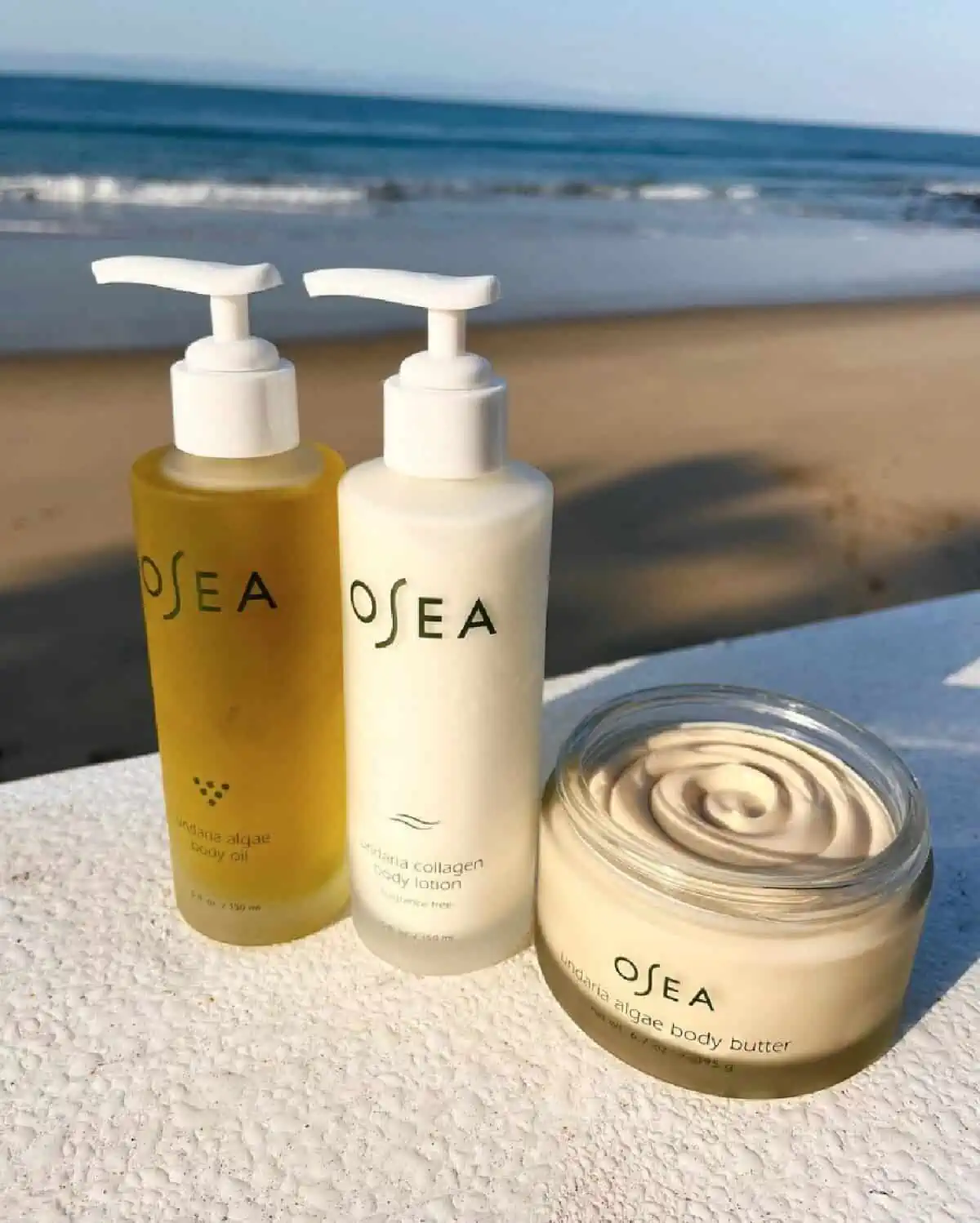 One of the most accessible and affordable vegan beauty brands in our favorites list! Pacifica never disappoints with their gorgeously packaged and scented products that truly give results. This lovely nourishing and lightweight lotion line is created without parabens, phthalates, SLS or mineral oil. Moon lotions come in five sensational scents: Dream, Flower, Silver, Sunrise, and Neon.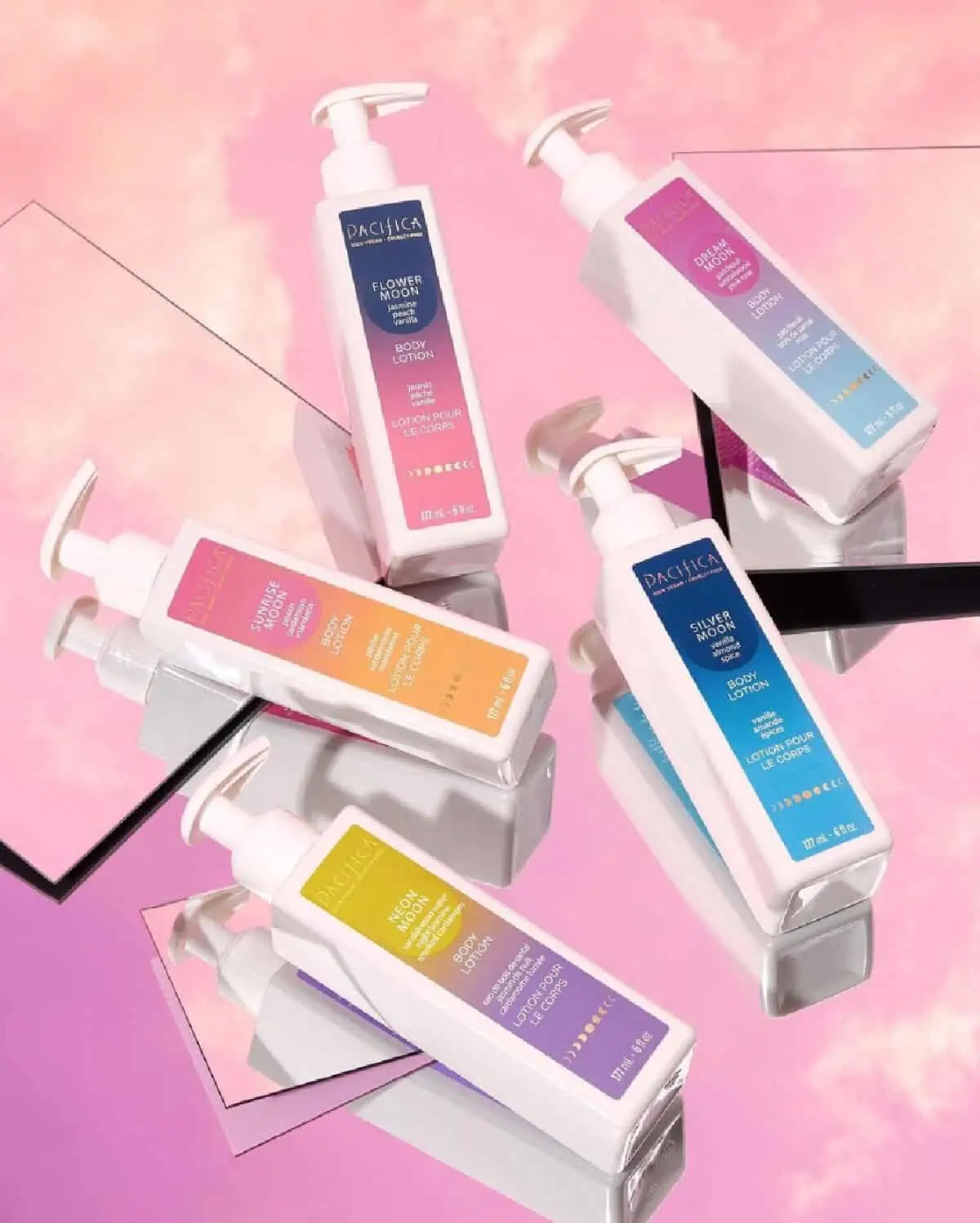 The Body Shop
The Body Shop has always been cruelty-free, but they've committed to becoming fully vegan by the end of 2023. Their popular body butters come in a classic round metal tin are a body-care staple for many. They are moisturizing, nourishing for the skin, and a silky smooth formula. The Body Shop has an ever-growing lineup of scents which are clearly labeled vegan on the front of the package!
"By December 2023, we aim to have all our product formulas certified by The Vegan Society. It is possible that old formulations which have not been certified by The Vegan Society may still be present in the market at that point, as those products are being sold through."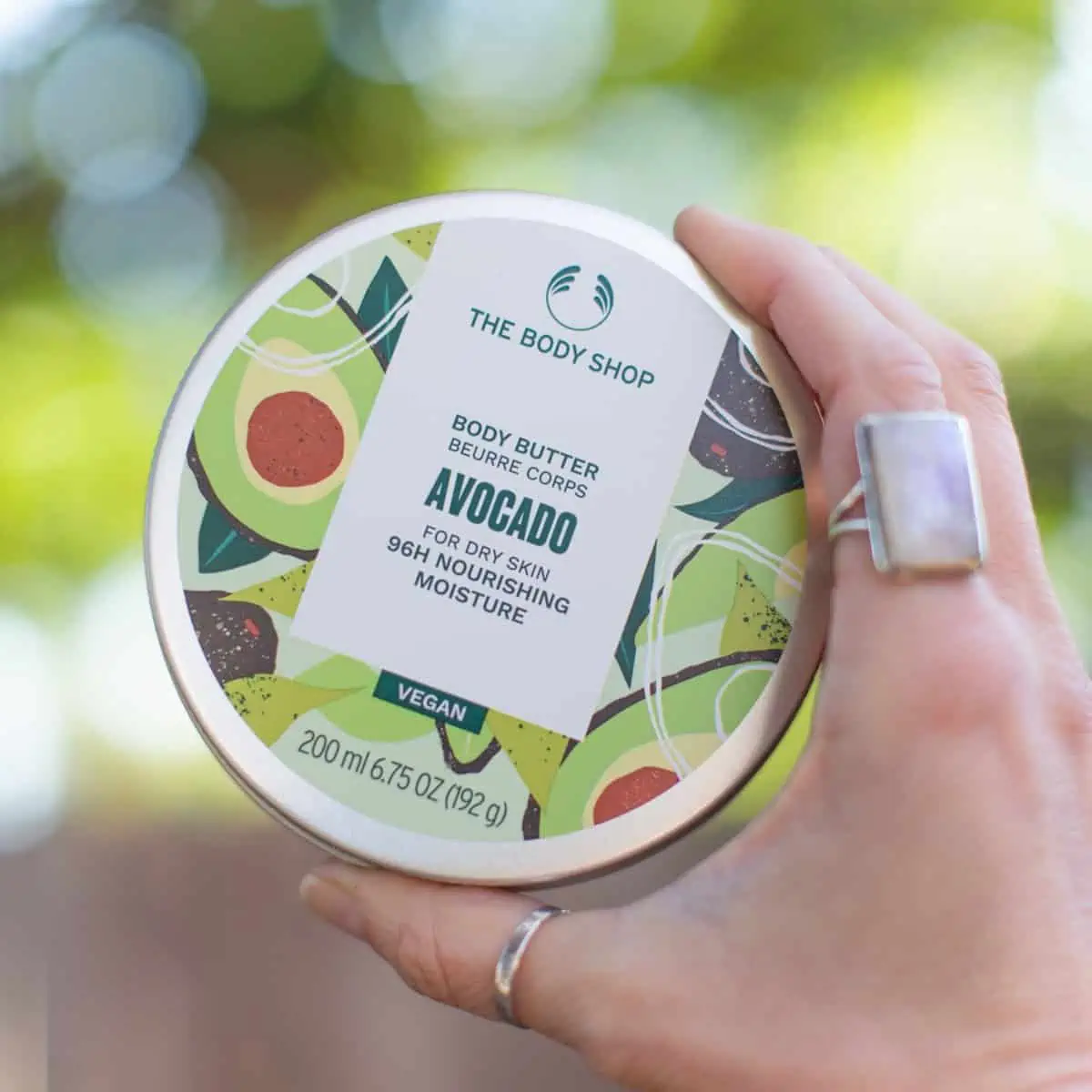 Best Plastic-Free and Zero Waste Options
When you want to do the best for your body, as well as for the planet, a vegan body lotion bar is the way to go. Without any extra packaging to throw away or recycle, you're saving a good amount of energy and waste for Planet Earth. These cruelty-free lotion brands are the best on the market. There's an outstanding option for everyone, even for the little people in your life!
A solid body lotion in a tin! This brand uses a mixture of candelilla wax, cocoa butter, shea butter, and plant oils to create a lovely, easy-to-use moisturizer. Comes in natural or coconut scents and makes your skin soft and smooth.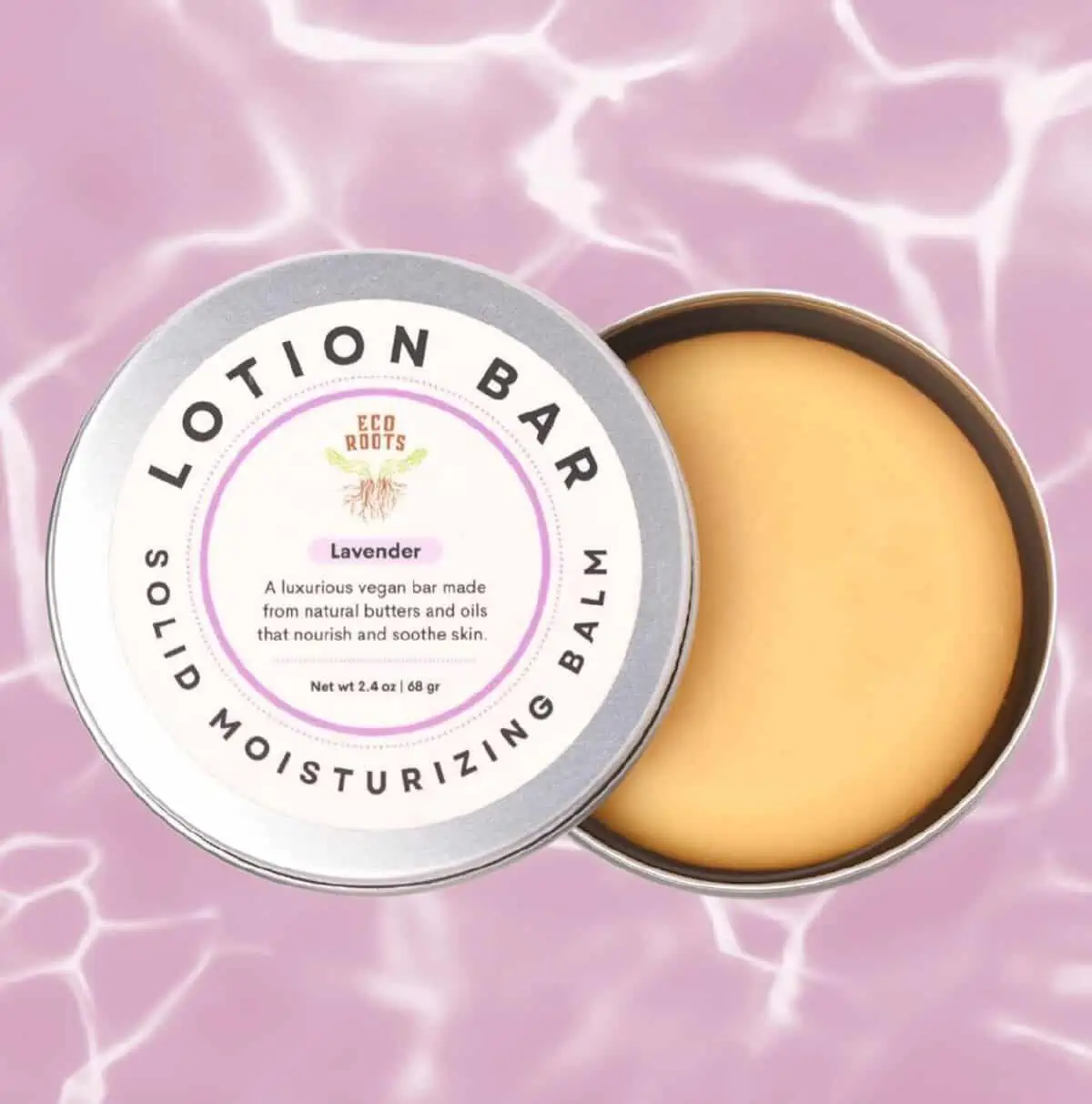 This popular Australian brand offers at least five superb scents of body moisturizer (Sweet Orange and Vanilla, Jasmine & Ylang Ylang, Lavender & Vanilla, Coconut & Lime, Coconut & Lemongrass, and Love Baby Bar), as well as an unscented option. Ethique's palm-oil free, solid sticks come in a convenient covered cardboard tube and last for a long time.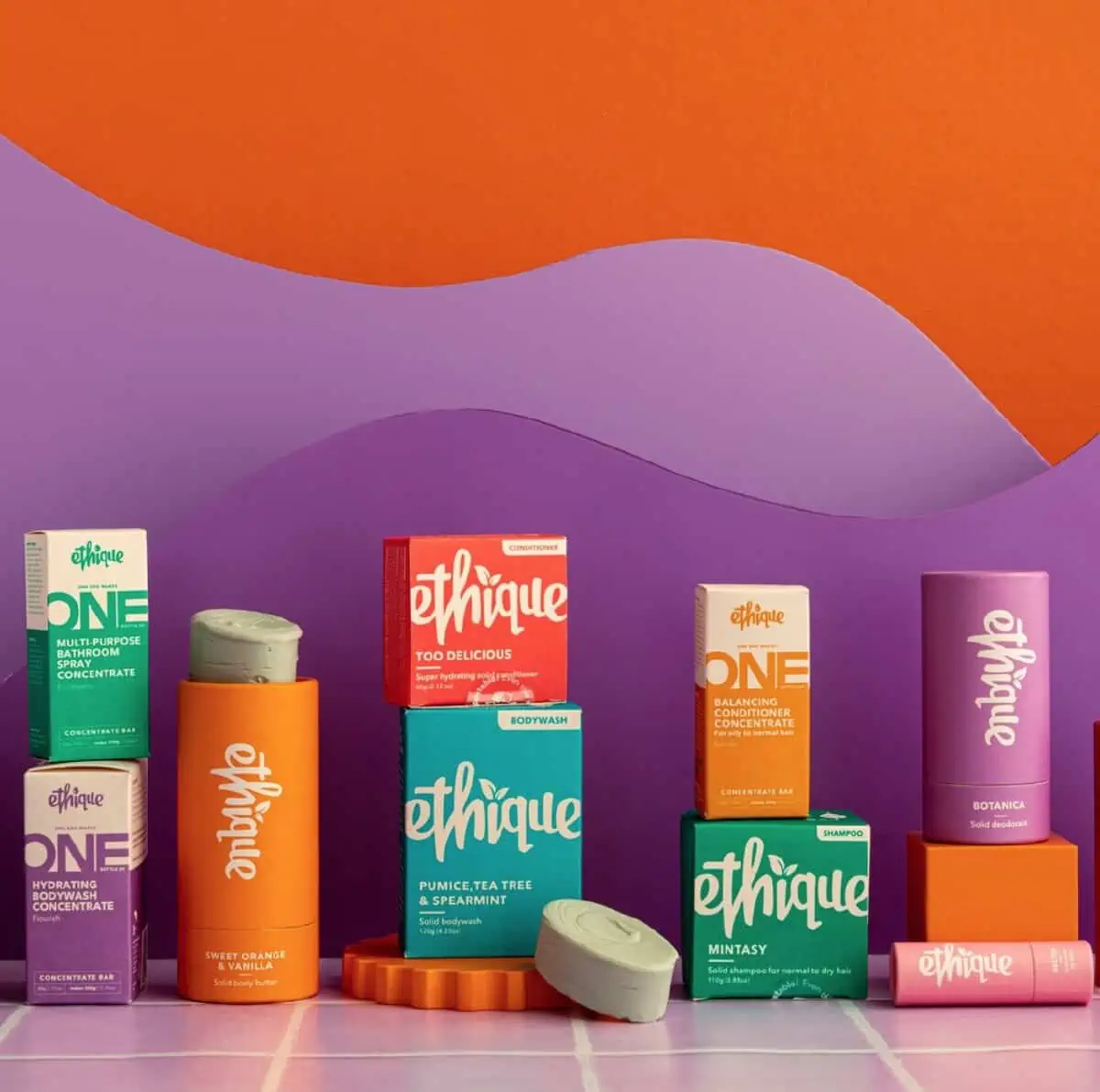 This adorable, plant-based, and all-natural body lotion bar is also completely biodegradable! Happi Hippo doesn't use artificial dyes or fragrances. Their formula is hand-crafted and made in small batches for the best quality. Scents include: Lemon Meringue, Rose, Lavender, Chocolate Orange, Lemon Hibiscus Raspberry, Cocoa Butter, Citrus Lavender, Coconut Lime, Coconut Mint Lavender, Lavender Eucalyptus, Orange Vanilla, Raspberry Vanilla, and Raw Shea.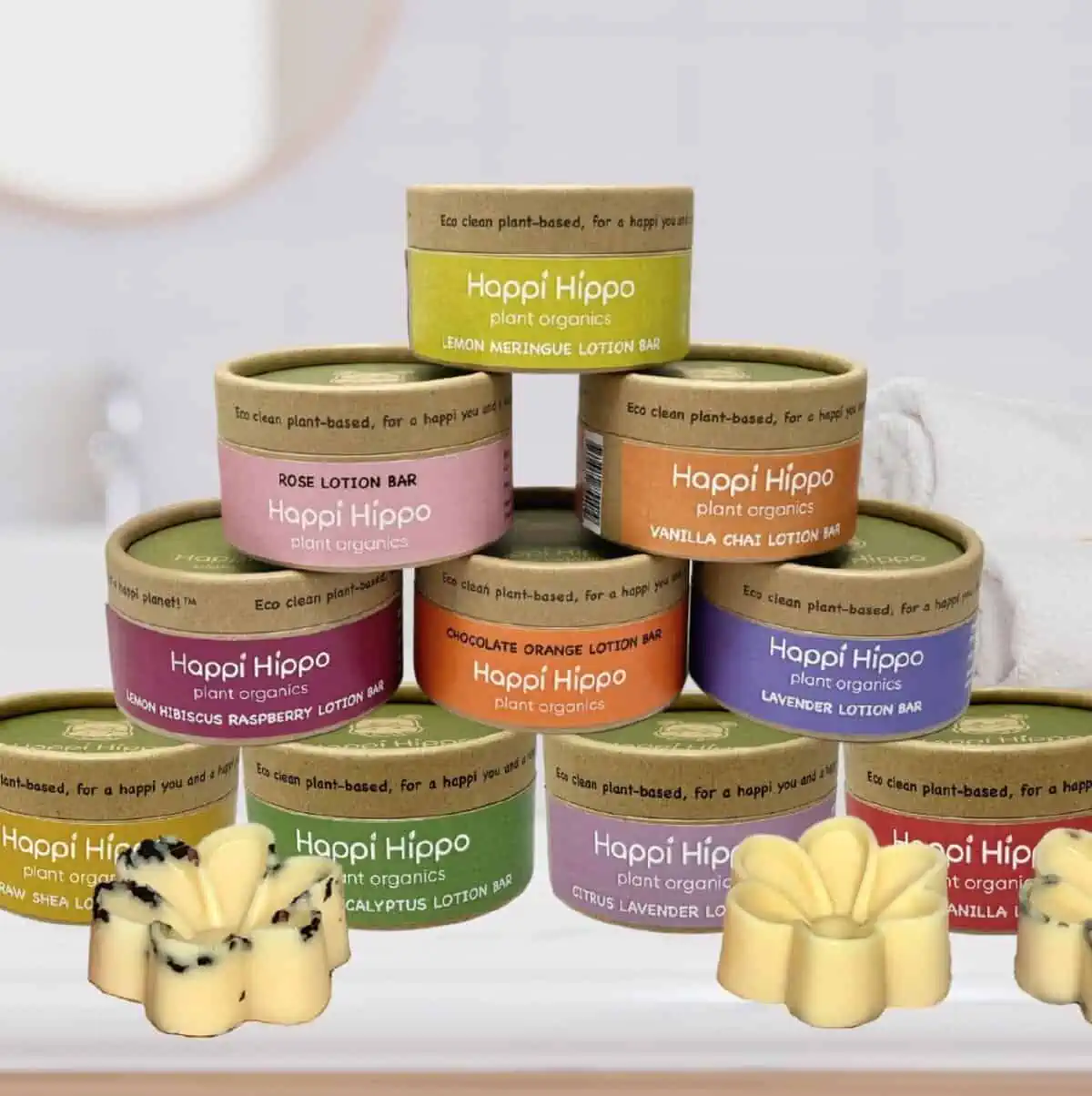 These plant-based lotion bars are nourishing and wonderfully moisturizing. Kate McLeod's body stones are carefully crafted with cocoa butter and almond oil, as well as essential oils. This brand prides itself on using both locally sourced and high-quality ingredients. The finished solid vegan body lotion is not sticky or greasy, but easily absorbed.
More Cruelty-Free Body Lotion Options
It's so exciting that more and more brands are either becoming 100% vegan or increasing the animal-free products in their line. If you're searching for even more body moisturizing brands, here are a few additional lotions to look into:
Body Lotion FAQs
What are the vegan body lotions at Target?
At select stores or online, you can find brands with vegan-friendly body lotions such as Hempz, Pacifica, Dr. Bronner's, Seaweed Bath Co., Kopari, and Love, Beauty & Planet.
Can vegans use lotion?
They sure can! As long as there are no animal-derived ingredients included in the formula and it is not tested on animals. Luckily, many beauty brands are now accidentally vegan or, even better, changing their formulas to be vegan-friendly. Isn't that good news?
More Vivacious Vegan Beauty and Body Care Guides
Now that you've had a glimpse into the world of playful pampering, it's time to embrace the wonders of vegan lotion. These vegan and cruelty-free lotion brands are here to make your skin dance with joy, leaving you feeling happily hydrated and moisturized to the max!