"But where do you get your protein?!" Anyone who's been vegan for a decade, a year, or a minute has undoubtedly faced this question. Protein is a fundamental macro-nutrient essential for building healthy muscles, bones, skin, hair, and more, critical to any balanced diet.
The common assumption is that removing meat from the picture also means cutting protein, much to the concern of bystanders everywhere. It's time we put those fears to rest and finally get to the heart of plant-based protein facts.
How Much Protein Do You Really Need?
Approximately 20 percent of the human body is composed of protein, which is derived from the Greek word meaning "of utmost importance." Protein exists in every cell of the body and is necessary for both growth and healing.
That said, the amount of protein required for daily consumption is largely overstated. Most people require only 50 to 60 grams of protein each day, aside from athletes, under special medical guidance, or over 60 years old. Everyone's specific requirements do vary, so it's a good idea to consult a doctor or nutritionist if you want extra reassurance that you're feeding your body exactly what it needs to thrive.
What Are High-Protein Plant-Based Foods?
It's easy to hit your daily requirements for protein without adding any supplements at all. Many foods are naturally high in protein, especially legumes, nuts, seeds, and grains. While beans tend to get all the attention, don't forget that everything does add up; even broccoli and potatoes have protein!
To maximize your protein input, here are just a few examples of naturally high-protein plant-based ingredients you want to have on your plate:
Tofu
Tempeh
Seitan
Edamame
Lentils
Chickpeas
Quinoa
Peanuts
Hemp seeds
What Are Vegan Protein Powders?
For highly active people, growing kids, and anyone that just wants a healthy snack or quick meal replacement, protein powders and protein bars are a great way to fill the gaps. As the demand for vegan options has grown, so has the market for alternative protein powders. It can be overwhelming to consider the myriad choices, especially since so many components listed on the label can sound completely foreign.
Unless you're buying pure, unflavored protein, be aware that artificial sweeteners and flavors are often added in an effort to keep calorie counts low. Shop carefully if you have specific sensitivities, allergies, or other restrictions.
Most Popular Vegan Protein Powder Brands
The most common protein powders are a blend of many different plant-based proteins. By mixing and matching, companies can better formulate mixes for the highest levels of nutrients and best flavor all at once.
These will be the best choices for someone that wants to ease into the protein powder realm with easy to mix and drink treats. Some of the most popular brands are:
Sunwarrior
Sunwarrior's protein powders are plant-based, non-GMO, soy-free, gluten-free, dairy-free and free from any fillers. Sunwarrior blends up smooth and offers an array of varieties and flavors, from standard chocolate and vanilla to the more adventurous, such as peppermint bark, churro and pumpkin spice.
Plant-based protein per serving: 27 grams
Organifi
Organifi is great choice for plant-based nourishment. Derived from organic fruits and vegetables, flax seeds, peas, and quinoa, this protein powder is filling and helps keep your hunger at bay. Plus, it's organic and glyphosate (a commonly used herbicide) residue free.
Plant-based protein per serving: 20 grams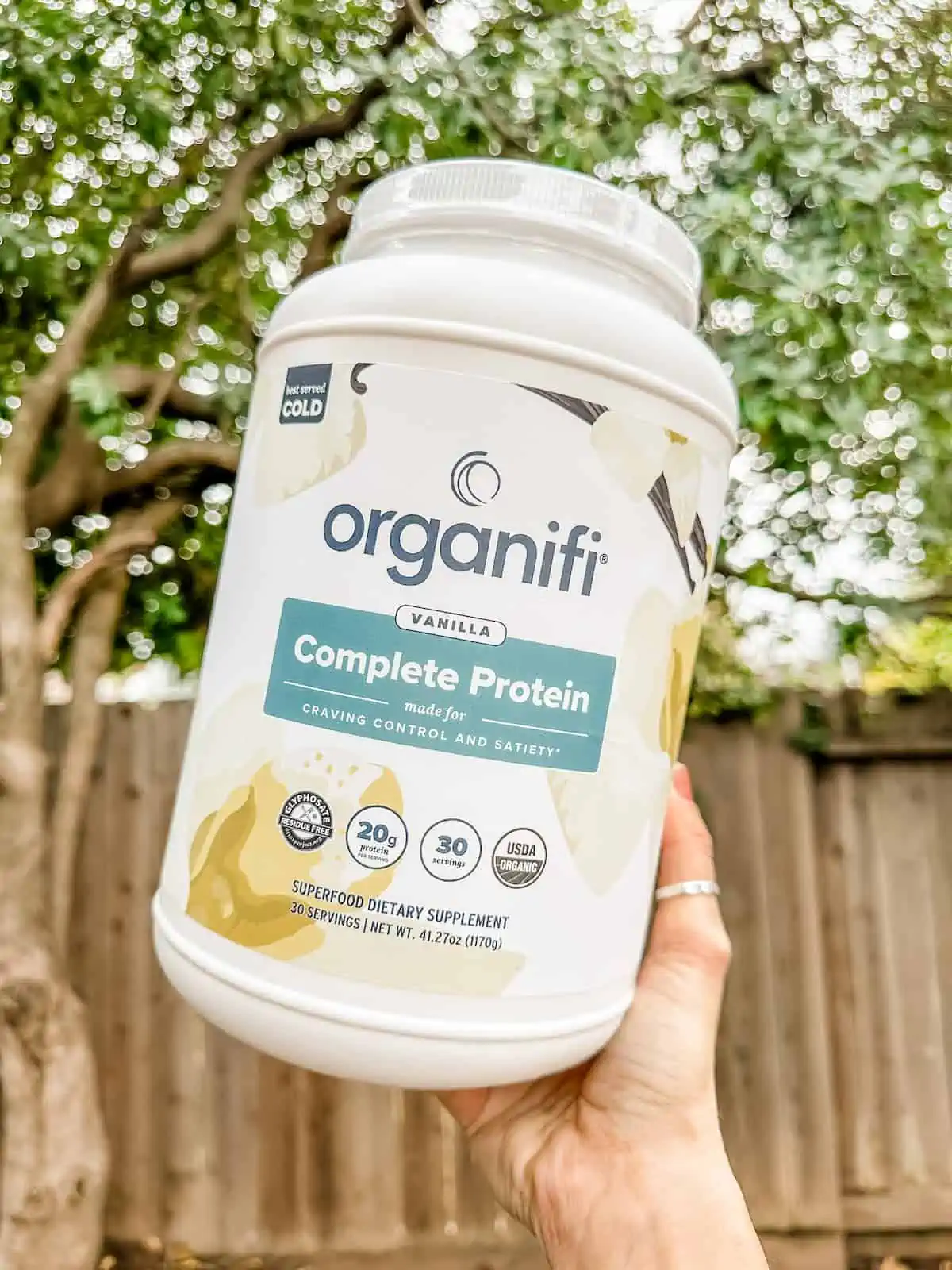 No Cow
No Cow is vegan, soy-free, certified gluten-free, kosher, and non-GMO project verified. It's sweetened with stevia, monk fruit, and erythritol. The canister is made from aluminum and is 100% recyclable!
Plant-based protein per serving: 22 grams
Orgain Organic Protein
Orgain protein powder is organic and offers an complete amino acid profile. It contains no added sugar or artificial sweeteners, and even offers a completely unsweetened flavor that you can sweeten on your own with fruit if desired. They offer many varieties and 10 flavors, like chocolate caramel sea salt, cookies and cream, vanilla bean, and creamy chocolate fudge. Orgain also offers seasonal flavors which include peppermint hot cocoa and pumpkin spice.
Plant-based protein per serving: 21 grams
Garden of Life Raw Organic Protein
Garden of Life's protein powder is made from 13 certified organic, non-GMO and raw sprouted proteins. It offers a complete profile of all of the essential amino acids, plus added whole food fat-soluable vitamins, probiotics, and enzymes. Heat can denature proteins, so Garden of Life's plant proteins are gently produced at low temperatures, preserving their integrity. Check out more varieties of their plant-based protein powders.
Plant-based protein per serving: 22 grams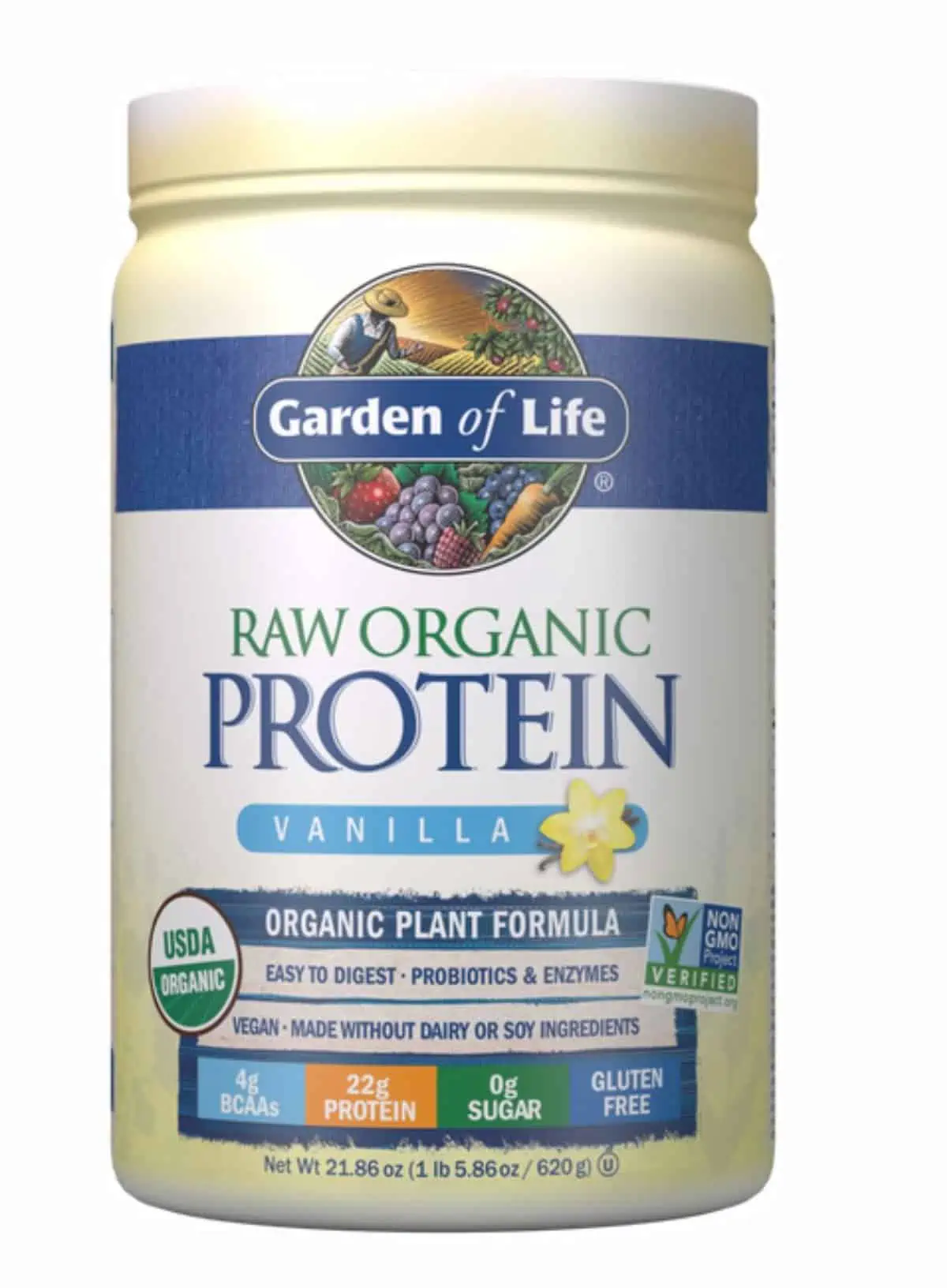 Else
Else plant-based formula for toddlers is packed with protein and nutrients to support healthy growth and development. The first three ingredients are almond, buckwheat, and tapioca and this formula contains all macronutrients and more than 20 essential vitamins and minerals. It's USDA Organic and Clean Label Project Purity certified and free of gluten, dairy, soy, corn syrup, and GMOs. Else also offers an Omega formula that includes Omega 3 and Omega 6 fatty acids that support brain development.
Plant-based protein per serving: 5 grams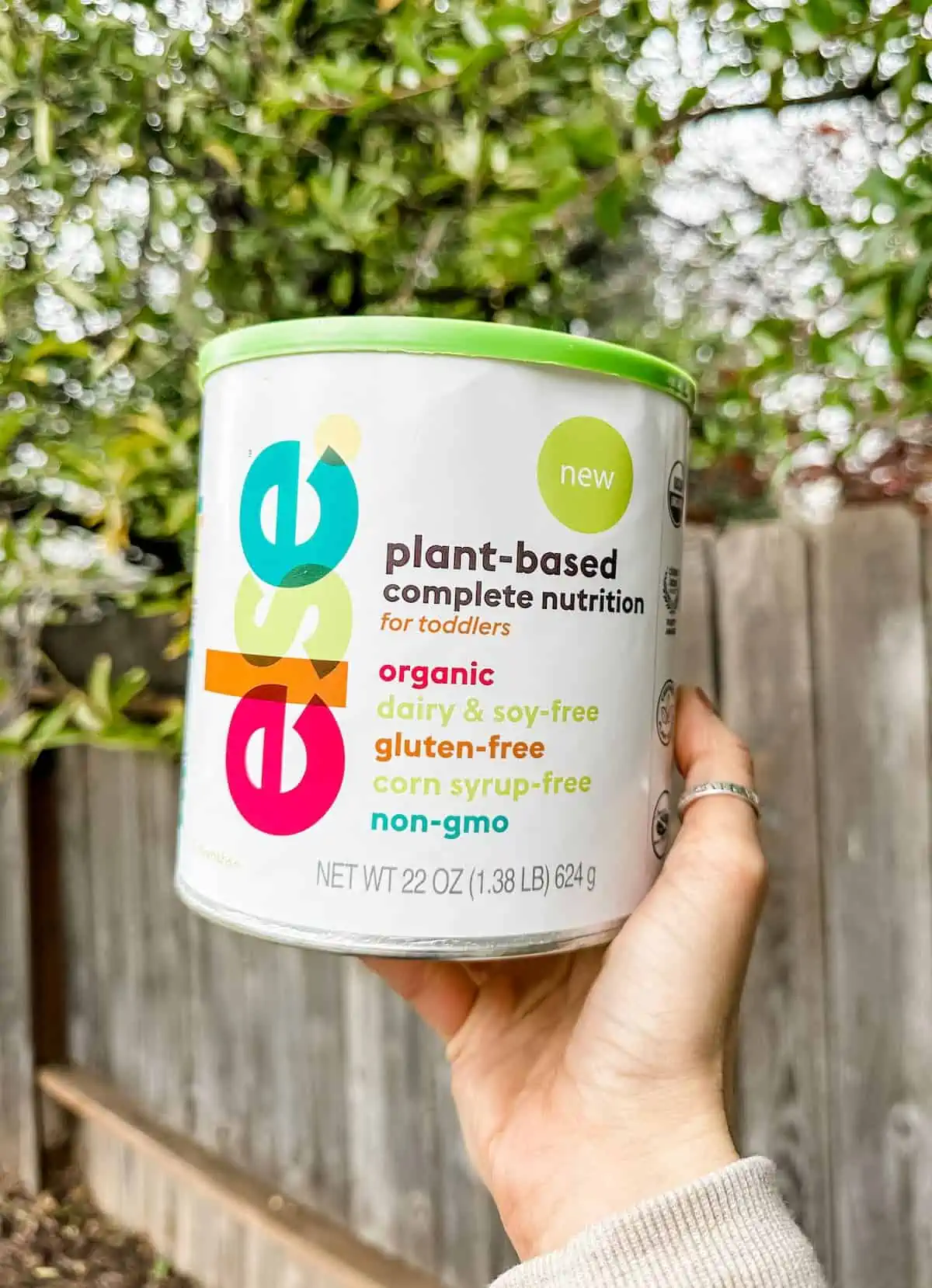 Vega
Vega was co-founded in 2001 by vegan triathlete Brendan Brazier. Today, the brand offers an array of plant-based protein powders to provide a solution for daily nutrition, sports nutrition and functional wellness. Based on the formula, these powders offer vitamins and minerals, fiber, probiotics, greens, electrolytes, and even caffeine. The flavor options are solid, and offer everything from chocolate and vanilla to apple berry and strawberry lemonade.
Plant-based protein per serving: 20 grams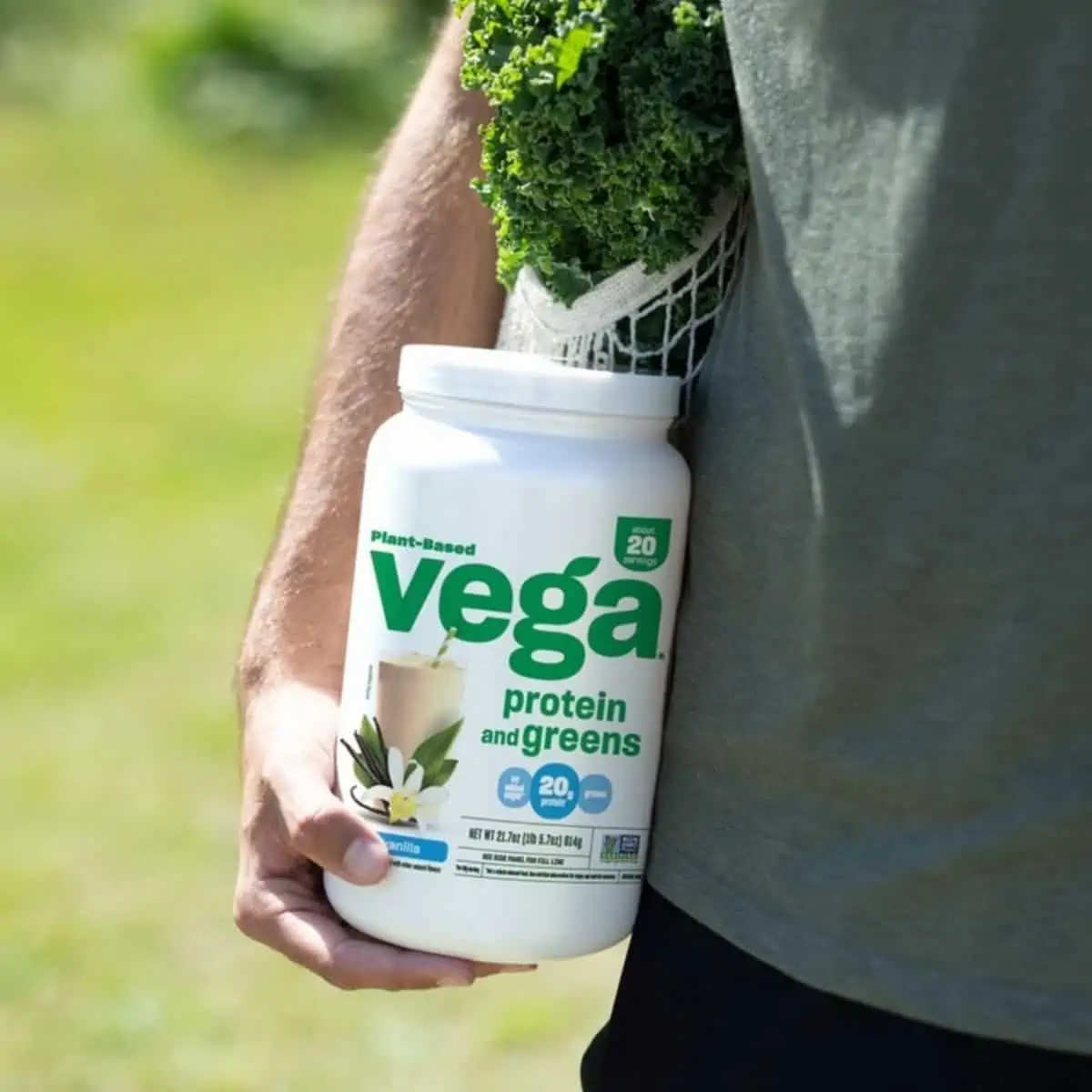 OWYN
Owyn's plant-based protein powder provides all nine essential amino acids, is low in carbs, non-GMO, packed with greens and tested to ensure it's free from dairy, soy, gluten, wheat, egg, peanuts, and tree nuts. Choose from flavors like Smooth Vanilla, Chocolate, and Cookies and Creamless.
Plant-based protein per serving: 20 grams
PlantFusion
PlantFusion is free from gluten, soy, and dairy and operates in the US in an environmentally responsible manufacturing facility. This protein powder is also non-GMO, and contains no artificial colors, flavors, or preservatives. They are certified vegan, organic, and kosher. PlantFusion offers a wide array of plant-based protein powders to increase protein intake, build lean muscle, curb hunger, and support weight loss.
Plant-based protein per serving: 21 grams
Huel
Huel offers a protein powder that's packed with protein, carbs, fiber, essential fats, and 27 essential vitamins and minerals. Made with ingredients like rice, peas, oats, sunflower, flaxseed, and coconut, Huel is nutritionally complete. With flavors like Chocolate, Salted Caramel, and Cinnamon Roll, it's delicious and convenient for on-the-go meals. Huel offers gluten-free and high-protein options. It's 100% vegan and made with minimal impact on animals and the environment.
Plant-based protein per serving: 29 grams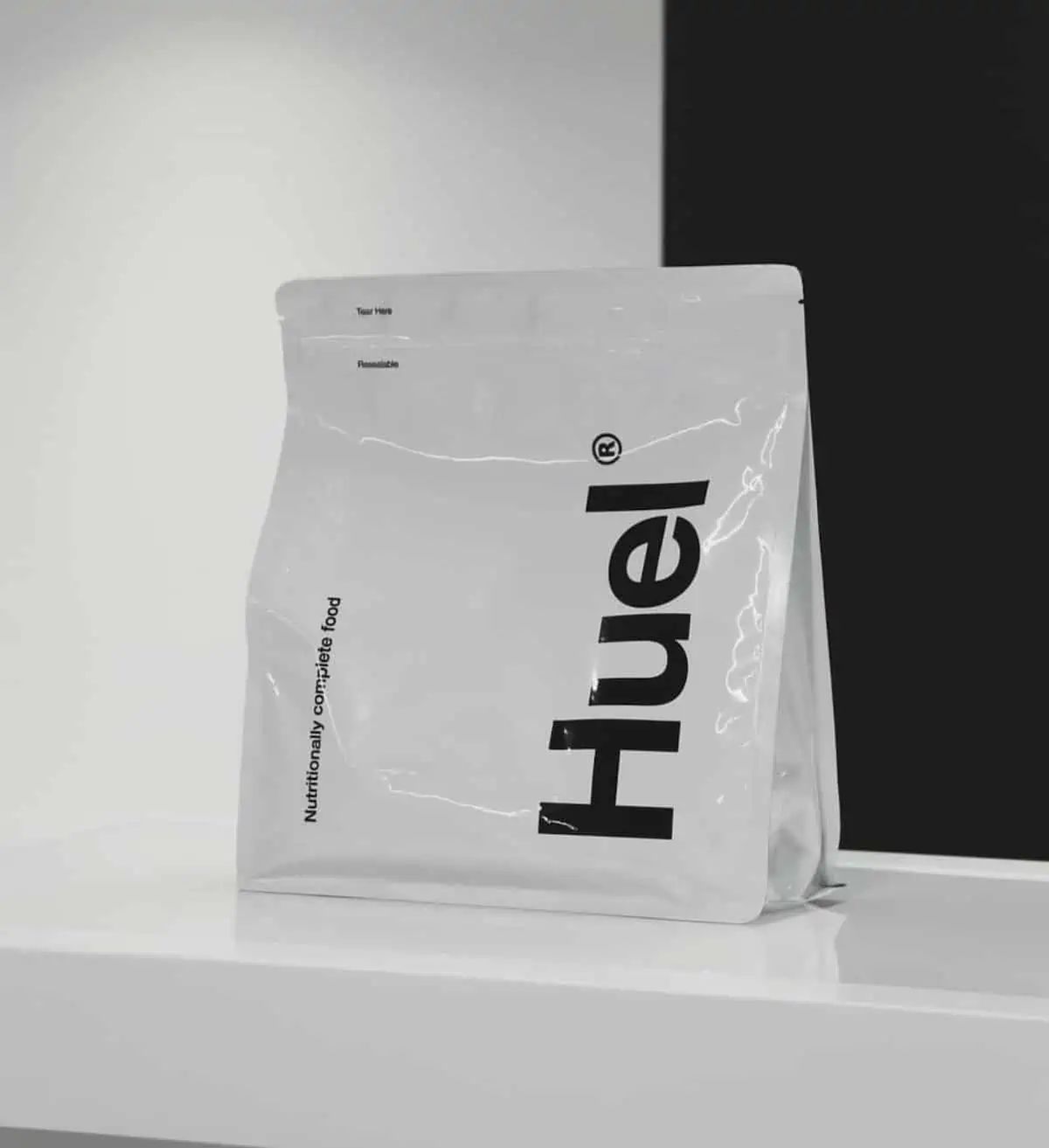 Types of Protein Powder
Aside from the protein powder blends, there's also protein powders available with one main type of protein source. These are helpful if you have any allergen concerns or if you prefer one flavor protein over another.
Let's break down the main plant-based protein powder sources to help find the perfect match for you:
Soy Protein
Soy is the OG of powdered supplements. It's a complete protein, meaning it contains all 9 essential amino acids necessary for a balanced diet. Recent studies have also linked soy with improved heart health, balancing blood sugar, and reduced cholesterol.
Soy is abundant and thus accessible and affordable, so it's a great option for anyone on a budget. On the downside, some people may be sensitive to soy, and certain brands might have a more distinctly bean-y taste.
Some of our favorite brands include:
Bob's Red Mill Gluten-Free Soy Protein Powder
NOW Foods Soy Protein Isolate Powder
Naturade Total Soy Protein Powder and Meal Replacement Shakes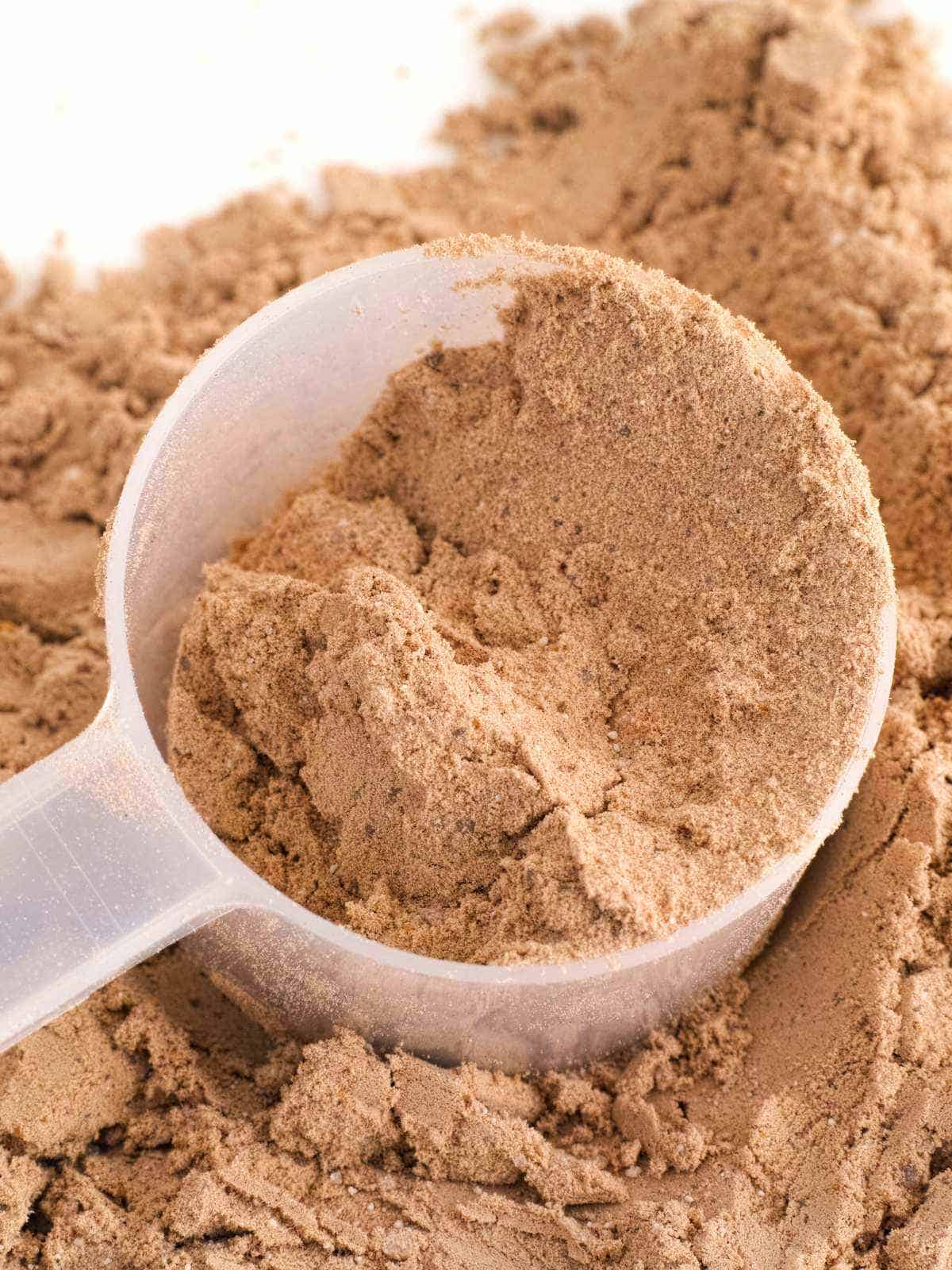 Pea Protein
In addition to being an excellent source of high-quality protein, dried yellow peas are also remarkably high in iron. It's more easily digested than soy and free of all common allergens.
Additionally, it comes with a solid dose of fiber to keep you full and satisfied longer than just pure isolated protein. This is quickly becoming the most popular plant-based protein option for supplements, whether it's featured solo or in blends (see below.)
Best bets for current brands include:
Naked Nutrition Naked Pea
Growing Naturals Pea Protein
Sprout Living Simple Pea Protein
Rice Protein
Most people think of rice as being only a starchy side, but that's selling the humble whole grain short. It's typically made from brown rice that's been processed to separate and remove all or most of the carbohydrates.
Rice protein is especially good for those with sensitive stomachs or numerous food allergies, since it's well tolerated by most. There's a higher chance that the texture might be a bit gritty compared to other protein sources, but your mileage may vary, especially if it's further blended into smoothies and bowls.
A few great brands to add to your cart are:
Terrasoul Superfoods Organic Sprouted Brown Rice Protein Powder
Growing Naturals Premium Rice Protein Powder
BulkSupplements Rice Protein Concentrate Powder
Hemp Protein
From clothing to insulation, biofuel to paper, is there anything that hemp can't do? Add "high in protein and ideal for powdered supplements" to the list of positive attributes, along with an abundance of antioxidants, minerals, fiber, and heart-healthy unsaturated fats.
It comes from the same plant as cannabis but no, it can't get you high, as it has zero THC content. It can, however, make you fit and full when mixed into shakes and snacks! Some options do have a stronger, grassier flavor and may not be ideal for someone craving a milkshake-like dessert.
For best results try:
Nutiva Hemp Seed Protein Powder
Manitoba Harvest Organic Hemp Yeah! Organic Max Fiber
Just Hemp Foods Hemp Protein & Fiber Powder for best results.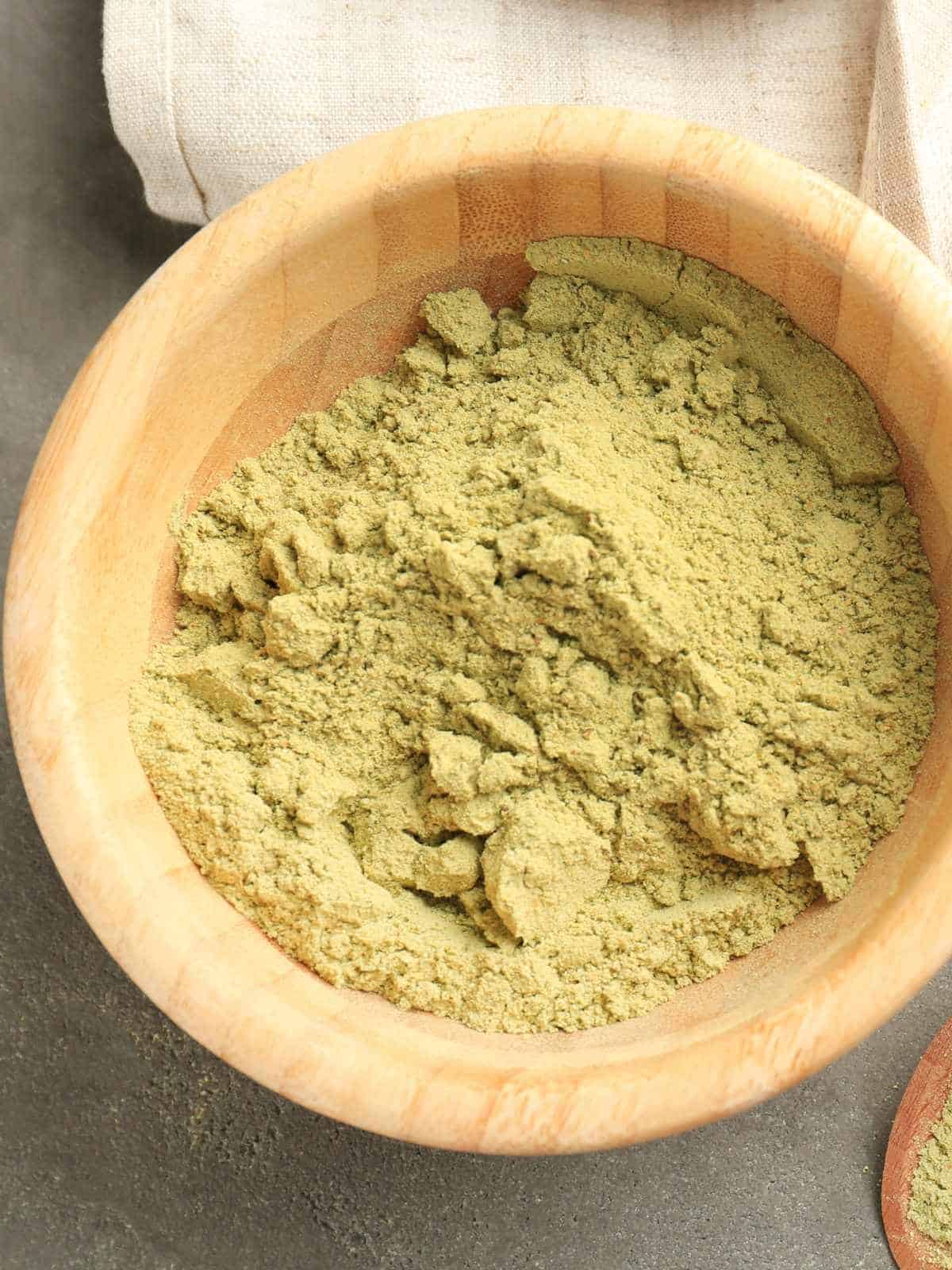 Plant-Based Whey Protein
Conventional whey is made from isolated dairy protein and thus firmly off the table for vegans. However, the latest innovations in food technology have created DNA-identical whey protein bearing all the same nutrients, minus the cow.
Dairy is still listed as an allergen on the ingredient label, but this is completely vegan dairy. It makes the plant-based switch effortless for anyone that already likes the easily blended and smooth texture of whey and doesn't want to make any sacrifices for taste.
These options are still scant but growing, including:
What Are The Best Ways To Use Vegan Protein Powder?
Once you've found your favorite mix, you can use plant-based protein powders in almost any recipe, particular in sweets and baked goods. Here are a few easy recipes to get started:
Do you have a favorite vegan protein powder? Let us know in the comments below!
This vegan protein powder article was written with support from Hannah Kaminsky and edited by Rachel Lessenden.