Find the best vegan food nearby, wherever you might be! Learn how to use different apps, online searches, and other resources to quickly and easily hunt down exactly what you're craving.
There's never been a better time to go vegan. Plant-based options around the world are becoming more accessible, more diverse, and more delicious than ever. You can enjoy vegan meals for breakfast, lunch, dinner, dessert, drinks, and everything in between! We'll cover how to find the best vegan food near you, how to order vegan at different types of restaurants even if the menu isn't 100% vegan, and how to figure out fast food options.
HOW TO FIND VEGAN RESTAURANTS NEAR ME — WHEREVER I AM!
To get the widest variety of resources, it's always helpful to start with a basic internet search. Whether you prefer Google, Bing, Yahoo, or a combination of those, type exactly what you're hoping to find: "vegan food nearby."
Sometimes, when you're not sure exactly what type of food you want or there aren't a ton of options in your immediate neighborhood, this can help give you the general lay of the land. To make sure the exact word "vegan" comes up in your results, add a plus sign: "+vegan food nearby." From there, you can get more specific about the cuisine, when it's open (now, over the weekend, late night), what type of meals they serve (breakfast, brunch, lunch, dinner, happy hour), or any other needs you have.
Should it be dog-friendly? Do you want a place with a view, or simply outdoor seating? Type everything into the search bar like you were asking a friend.
While it's helpful to know the right keywords, these algorithms are smart enough to figure out the basic idea of what you're asking. Try to keep refining your question if you're not getting the information you need right away.
HOW TO ORDER VEGAN AT FAST FOOD & CHAIN RESTAURANTS
Fast food chains used to be the bane of every vegan and vegetarian's existence. When you're driving through the middle of the country with only a handful of eateries to stop at for miles around, you'd be lucky to settle for French fries and a soda.
The sudden boom of Beyond Meat and Impossible Burgers has changed all that in recent years, bringing meatless meals to some unlikely eateries. Finally, we can get plant-based protein and maybe even a few vegetables, too! Many of these options will need modification to be fully vegan; always check to make sure there's no cheese or mayo on top, or egg included in the bun.
Check out our vegan fast food restaurants guide to see how to order at any chain restaurant. Here are a few of the most popular fast food restaurants and the full low-down on what to order: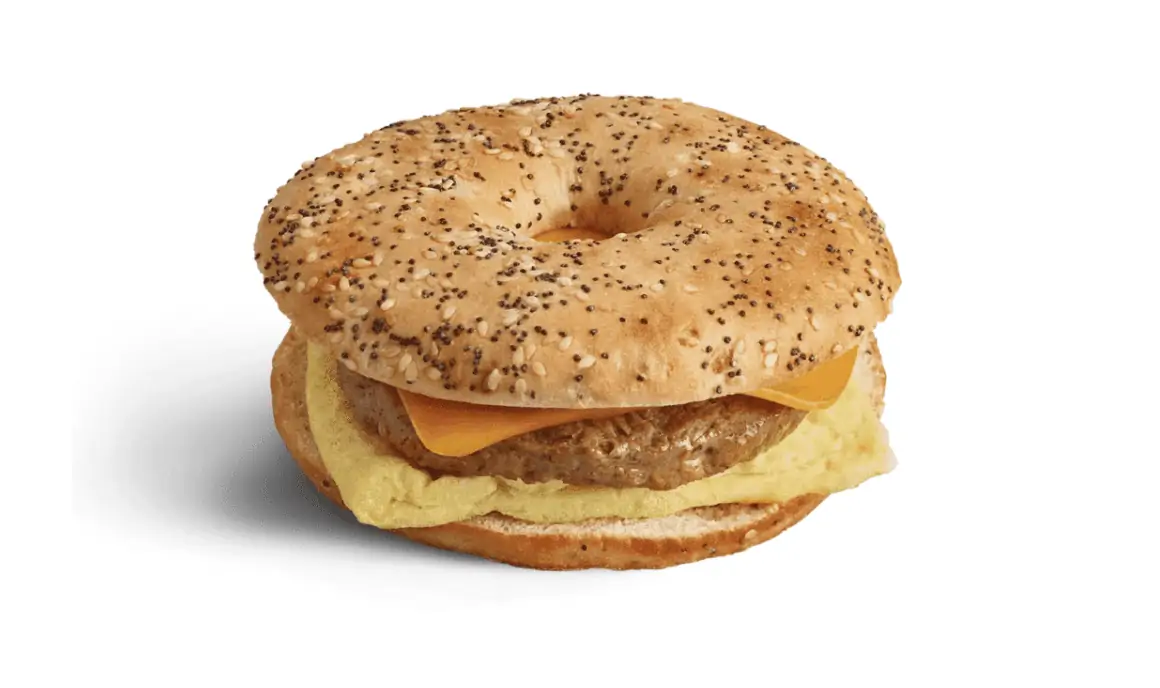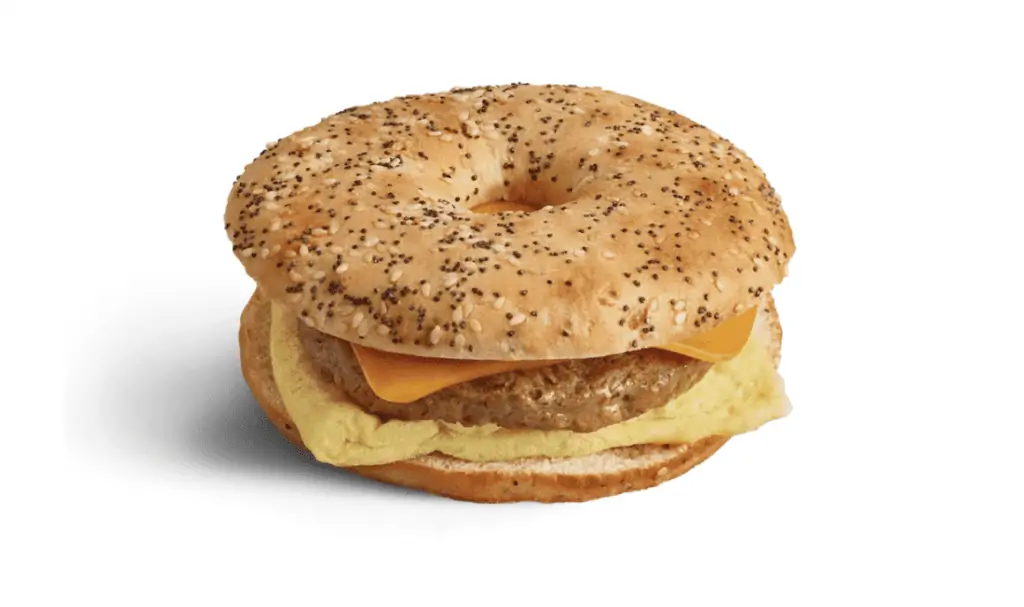 100% VEGETARIAN & VEGAN CHAIN RESTAURANTS
You know veganism has hit the mainstream when there are fully plant-based chains drawing in crowds as large and enthusiastic as old school competitors. These places are making all the classics we know and love, but with better ingredients from start to finish. You won't find any meat or animal products here, and you would never to know it judging by the taste!
VEGAN CITY GUIDES — THE BEST VEGAN & VEGETARIAN RESTAURANTS, CAFES, & BAKERIES IN POPULAR CITIES
The culinary landscape is rapidly changing, making space for alternative diets and those with food allergies to eat in peace, all across the globe. Certain hot spots have become genuine destinations for those who will travel for food. Just make sure you pack your vegan walking shoes and stretchy pants! The vegan scene is booming especially in these cities:
VEGAN CAFES NEAR ME
Basic black coffee and tea are readily available at every cafe, but it's no longer a stretch to expect oat milk as a common creamer, in addition to almond, coconut, soy, and beyond. Starbucks, Peet's, and other main chains have many vegan options, including light snacks and meals, with more inclusive menu additions on the way due to popular demand. Sometimes you'll be lucky enough to find an all-vegan cafe, complete with fresh baked pastries, meatless sandwiches, and stunning latte art. These are just a few ground-breaking establishment for a truly restorative coffee break:
FINDING VEGAN BAKERIES NEAR ME (AND DAIRY-FREE ICE CREAM, DONUTS, & BEYOND)
Not too long ago, traditional bakeries were no-go zones for anyone trying to avoid animal products. It can still be a struggle to satisfy particular cravings, but there is sweet relief right around the corner! Even in the most unlikely places, there are many bakers now aware of different dietary restrictions that will go out of their way to provide at least one or two vegan treats. In these cases, your choices will likely be clearly, proudly, and unmistakably labeled in the case or on the menu. To be completely certain, always ask the staff. If they don't know or can't give you clear answers, that means the answer is "no."
Don't forget that there are great vegan sweets in main mainstream grocery stores, like Whole Foods! In addition to the packaged goods they have in the snack aisles and refrigerated and frozen sections, their in-house bakery makes many dairy-free and eggless delights fresh everyday. They can also fulfill custom orders for parties with advanced notice.
On hot summer days, nothing beats a frozen treat. Conventional ice cream, gelato, and sherbet are off the table, but there are many naturally vegan frozen desserts to enjoy. Most sorbet is "accidentally" vegan, though a very few number of manufacturers sneak egg whites into the mix, so always double-check before taking your first lick. Shaved ice is also a safe choice when you stick to whole fruits and fruit syrups, skipping over condensed milk toppings or "ice caps" made from ice cream.
When all else fails, you can always turn to vegan bakeries that ship or you can make your own! You could fill a whole bookcase with excellent vegan dessert cookbooks. So go ahead, there's no reason why you can't treat your self!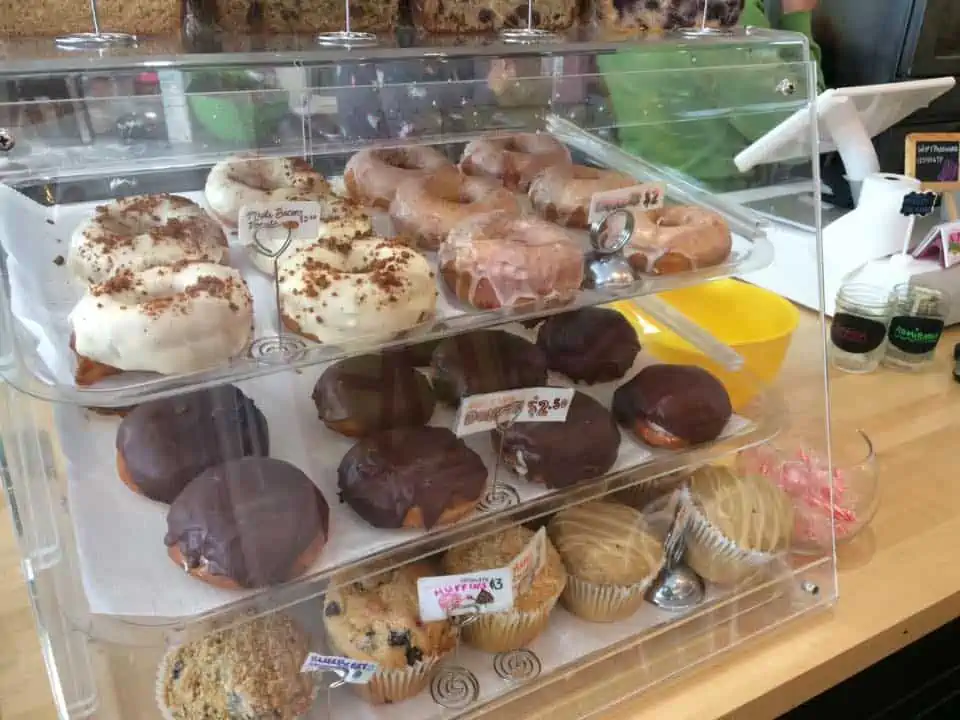 HOW TO FIND A GREAT VEGGIE BREAKFAST NEAR ME
They say that the early bird catches the worm, but what does the early vegan catch? Hopefully a tofu scramble or short stack of fluffy pancakes! If that's not in the cards, you still have choices if you just know the right questions to ask. Ask your server to make sure there's no:
Butter, used to cook almost everything, including hash browns, sauteed vegetables, and sometimes the toast or toasted buns on burgers
Cream or milk, sometimes used to cook oatmeal or served alongside cold cereal and coffee
Eggs, very obviously featured in the classic staples like omelettes, Benedicts, and scrambles, but also hidden inside French toast, waffles, muffins, doughnuts, and pancakes
Honey, sometimes used to sweeten granola or offered alongside hot drinks
If you're fortunate enough to have access to a kitchen and some fresh groceries, you can whip up a morning feast with these easy recipes:
MEXICAN VEGAN FOOD NEAR ME
For an instant fiesta, there's plenty to celebrate at most Mexican restaurants! You can find great vegan Mexican food if you know what to watch out for.
Lard, otherwise known as pork fat, which can sneak into refried beans, pinto beans, black beans or rice
Queso, cotija, manchego, and panela, which are all types of cheese
Sour cream or queso, served on the side or drizzled over many entrees. On rare occasions it might be blended into guacamole, so double-check if it seems suspiciously extra-creamy.
Chicken, pork, or beef stock in soups
100% vegan Mexican restaurants take the guesswork out of dinner. These are also the places to indulge in specialties that will otherwise always include animal products, like soups (typically made with chicken, beef, or pork broth), elote (made with sour cream and cheese), and more.
Additionally, there are a surprising number of fast food Mexican restaurants with an abundance of vegan options:
INDIAN VEGAN RESTAURANTS NEAR ME
Many consider India to be the vegan capital of the world. With a population that's over 30% vegetarian by birth, it's not hard to understand why. The cow in particular is considered holy, so it's incredibly rare to see beef in any authentic Indian restaurant. That said, dairy is a big concern for those avoid animal products. You have a great head start by browsing the vegetarian section if you then know what to avoid:
Ghee, which is clarified butter, often used to cook vegetables
Paneer, a firm cheese that looks quite a bit like tofu, but is definitely made from dairy
Cream, sometimes used instead of or in conjunction with coconut milk
Yogurt, often used as a garnish to top dish, swirl into soup, or blend into smoothies (like mango lassi), or made to make flatbread like naan
Honey, popular for sweetening desserts
When you want to indulge your cravings for curry, you're in luck. Most restaurants will understand your request for vegan dishes and happily accommodate. Some chefs go all-out to make completely plant-based food, like these vegan Indian restaurants:
VEGAN CHINESE RESTAURANTS NEAR ME
Chinese restaurants are some of the most common Asian option in the US, amounting to over 45,000 eateries at last count, according to the Chinese American Restaurant Association. Some menus can stretch on for pages like a novel, but even if they have a more limited listing, there are always options for great vegan Chinese food. Aside from the obvious dishes that list meats or egg right in the name, there are a few sneaky ingredients to look for that you might not expect:
Egg in some noodles, vegetable fried rice, soups, wonton wrappers
Chicken, beef, or pork stock in soups
Shrimp in turnip or radish cakes, popular dim sum items
Beef or pork in mapo tofu
Oyster sauce in some vegetables like gai lan (Chinese broccoli)
THAI RESTAURANTS
Vegan Thai food is another fantastic choice, full of brilliant spice and fresh vegetables with plenty of tofu and sticky rice. Know what to avoid to get the best experience:
Fish sauce, used in many salads, salad dressing, and dips
Shrimp paste, added as seasoning for some curry pastes
Egg, included in many stir fry dishes like pad Thai and pad see ew
Sweetened condensed milk, drizzled over some desserts like mango sticky rice or swirled into Thai iced tea
JAPANESE RESTAURANTS
Japanese food is another smart pick for healthy vegans, built upon a foundation of clean flavors and simple whole foods. Vegetable sushi rolls are always a good choice, although there are a few hidden animal products you might not expect rolled into some:
Egg, otherwise listed as tamago or tamagoyaki, included in some "futomaki" (large vegetable rolls) or featured on nigiri sushi solo. Tempura batter also frequently uses egg as a binder
Masago, tobiko, or ikura, which are all different types of fish eggs, used to garnish some sushi rolls and salads
Dashi, which is a fish broth, used in miso soup and tsuyu (dipping sauce)
Bonito or katsuo bonito, otherwise known as dried and thinly shaved tuna flakes, added on top of hiyayakko (cold) tofu or age (fried) tofu
To enjoy the full range of vegan Asian specialties, there are a growing number of 100% vegan chains that specialize in these cuisines:
DINING VEGAN AT ITALIAN RESTAURANTS
Mama mia! How can you order vegan at Italian restaurants, you ask? Easy! Every Italian restaurant can always accommodate with a simple salad and dried pasta cooked with marinara sauce at the very least. What are some of the hidden pitfalls, then? Olive oil is typically used instead of butter, but there's still lots of dairy involved, first and foremost being…
Cheese, so much cheese. Shredded mozzarella on pizza, fresh mozzarella in caprese salad, burrata as a starter, ricotta in lasagna, stuffed shells, and ravioli, Parmesan sprinkled over pasta and mixed into pesto, ricotta in tiramisu and cannoli, and plenty of crossover between those dishes.
Cream is a key ingredient in vodka sauce and alfredo
Egg, used in fresh pasta, which is why it's important to ask for dried pasta instead. The same goes for gnocchi, too.
Ground beef in some red sauces, especially bolognese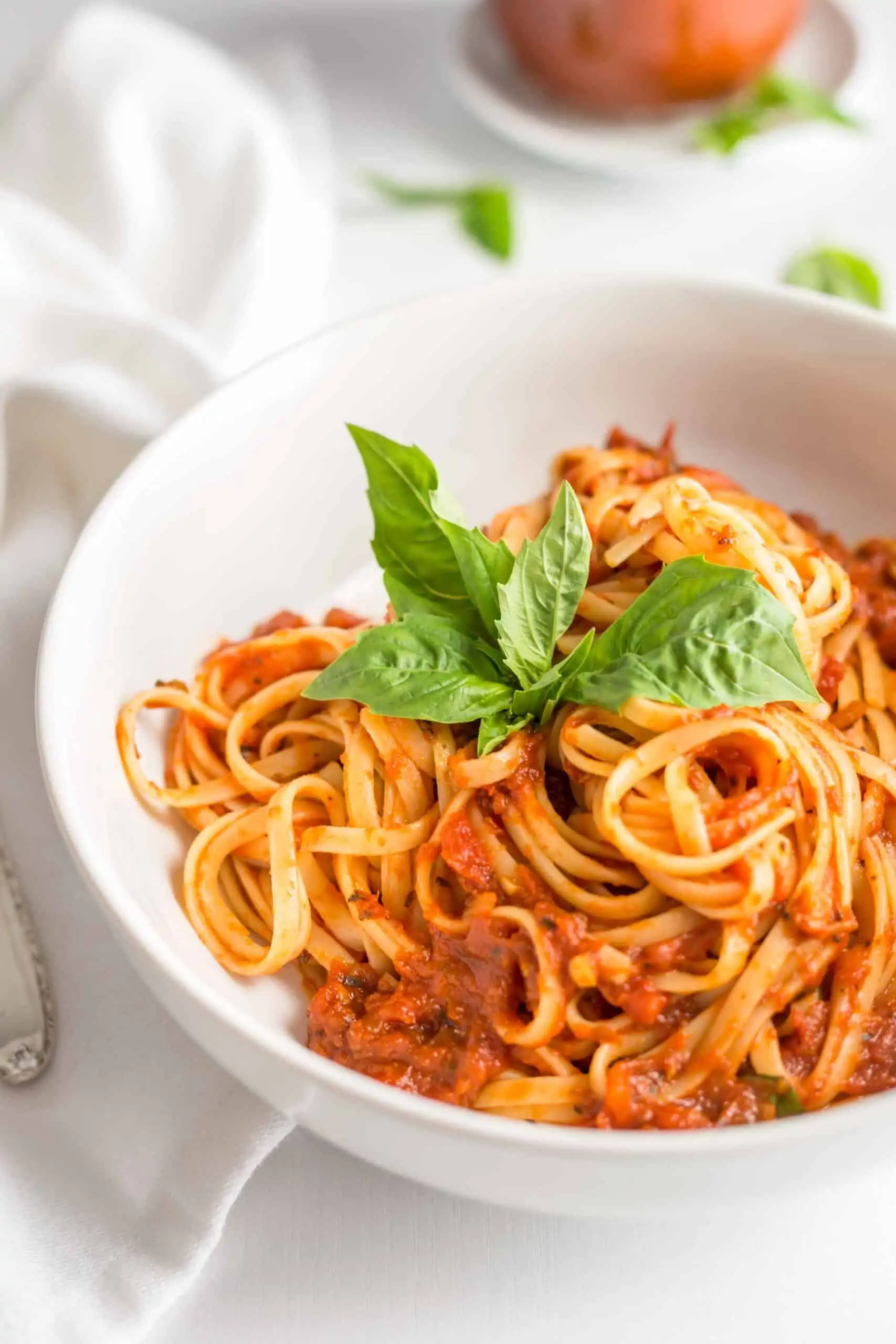 ETHIOPIAN RESTAURANTS ARE GREAT FOR VEGANS
Vegan food in Ethiopia is rich an abundant, highlighting the many legumes and native greens, all seasoned with bold spices that range from mild to explosively hot. Meat is eaten very sparingly by necessity, making much of the cuisine automatically vegetarian. The one major consideration is niter kibbeh, which is a spiced butter sometimes used for cooking. Even if the kitchen uses this is most dishes, you can always ask them to use oil instead with no problems at all. This is why Ethiopian food is such a great option for hungry vegans! It's full of vegetables and proteins, each incredibly flavorful and satisfying. A few essential dishes you should know are:
Injera, which is a springy, chewy flatbread made of fermented teff (a whole grain), used to scoop up stews like an edible utensil
Gomen, simmered greens that could include collards, cabbage mustard greens, or kale
Wot, a catch-all word for "stew." Shiro wot is a key staple made with chickpeas, while misir wot features red lentils, for example.
The best way to dive into Ethiopian cuisine is to order a vegetarian "sampler platter," composed of injera, fresh salad, and many different stews and greens. If you're the type of person who wants a little taste of everything, this was made for you!
MIDDLE EASTERN FOOD
Arab, Armenian, Egyptian, Iranian, Israeli, Lebanese, and Turkish cuisines are full of vegetarian and vegan foods, making these restaurants a safe bet when you're looking for a delicious plant-based meal. How to order vegan at middle eastern restaurants is a snap:
Dips and spreads like hummus, babaganoush, and tahini
Mezze, otherwise know as starters or appetizers, like dolma (stuffed grape leaves), olives, and grilled, roasted, or fried vegetables of all sorts
Falafel, which are fried chickpea balls, that can be enjoyed as a stand-alone snack or stuffed inside pita bread as a sandwich
Salads, including tabbouleh (featuring bulgur wheat and parsley), fattoush (made with pita chips), and many more
Marinated beans that can be eaten as a side dish or spooned over pita, including fava beans, chickpeas, or lentils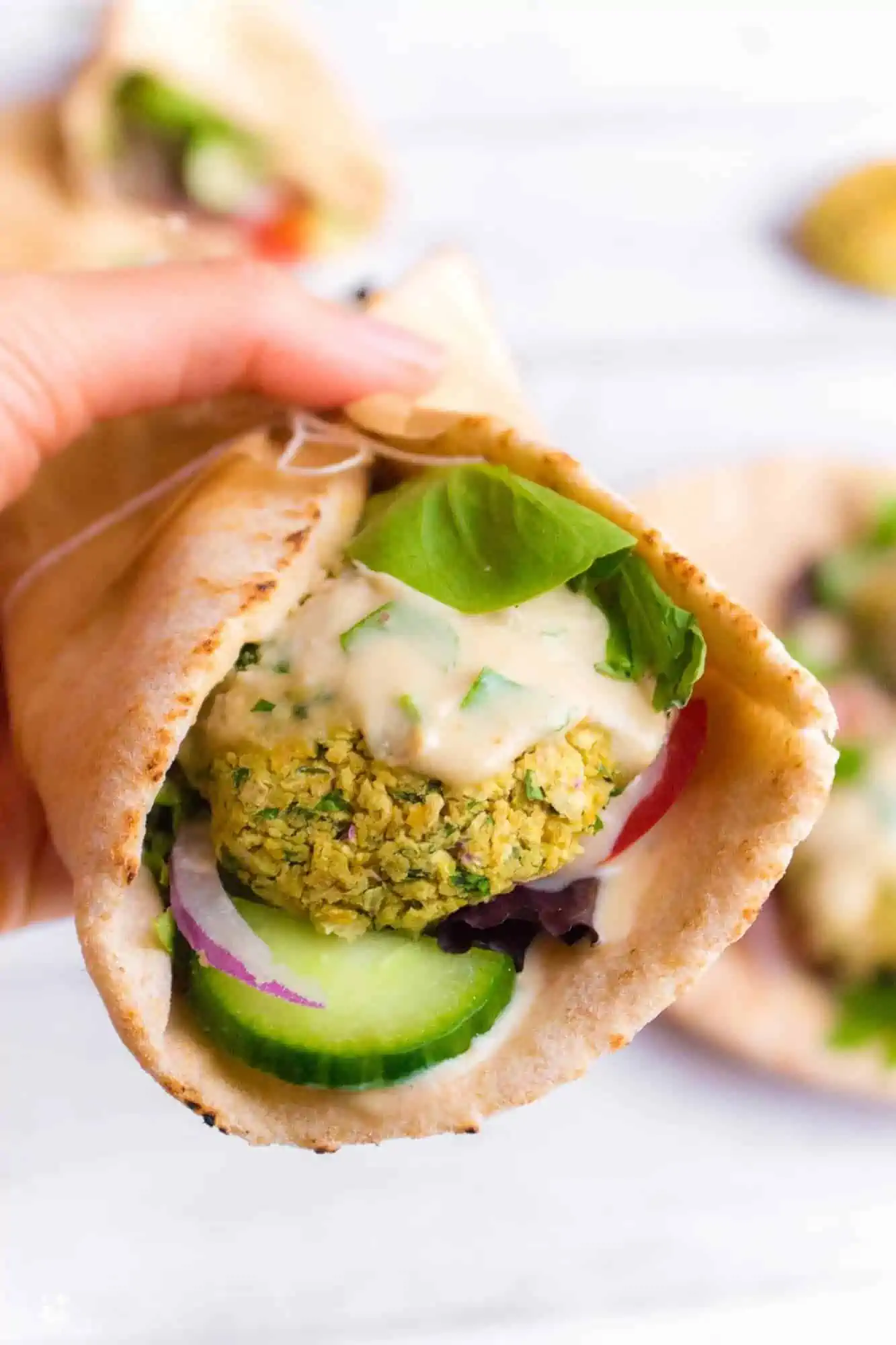 VEGAN SOUL FOOD RESTAURANTS
Once considered impossible to veganize, authentic American soul food is being rediscovered through meatless means. The increasing number of vegan soul food restaurants have proven that you don't need the meat to keep the spirit of the cuisine alive! Most of these completely plant-based restaurants are still found in the south, close to their roots:
VEGAN BURGERS & AMERICAN FOOD
No matter where your adventures take you in the US, you can always count on finding one thing: Burgers. That was of little comfort to vegans and vegetarians along for the ride for many years, but the game has changed to include plant-based burgers, too! It's so exciting to find even a simple, plain, charbroiled patty of plant protein without fail, now that so many fast food restaurants have incorporated vegan options into their regular menus. Cross-contamination can be a concern for the particularly sensitive, however, so you may want to ask for your meal to be microwaved if there isn't dedicated grill or fryer space for vegan options.
If you plan you pit stops out right, you can drive right on through some incredible 100% vegan fast food eateries along the road:
VEGAN TAKEOUT NEAR ME & FOOD DELIVERY OPTIONS
Did you know that when you're away from home, you can still find vegan or vegan-friendly spots that will deliver right to you door, whether it's at a hotel, hostel, or AirBnB? Search through GrubHub, DoorDash, Postmates, or UberEats and you could uncover a whole trove of new options. There are many ghost kitchens popping up that have no storefronts, no dining rooms, and no restaurant staff, but are churning out incredible meals right under the radar. You'll only find these options on the delivery platforms, which you can also filter by dietary preferences. Plus, if you're renting a car or can walk to the location, you can save money on the delivery fees by picking up your food and taking it to go.
Whether you want to travel the world or just taste it, finding vegan food should never limit your adventure. With a little research, a helping hand from technology, and friendly locals, you'll become a pro at hunting down the best eats in any town. Go forth with an open mind and empty stomach to discover your new favorite foods!
FINDING VEGAN RESTAURANTS NEAR ME ON HAPPY COW
Since 1999, HappyCow has been the leading website on vegetarian and vegan restaurants around the world. There is no other directory nearly as complete, with over 50,000 businesses in 180 countries listed, plus more than 140,000 reviews from travelers and locals alike.
The information is entirely crowd-source, which means you'll get tips, tricks, and advice from people like you about what places are worth trying and which dishes are the best. You can use the filters to pick out restaurants and grocery stores that are completely vegan, vegetarian, or are veg-friendly. This is especially helpful when you're visiting foreign countries since it covers many smaller places that otherwise don't have their own websites, aren't translated into English, or simply aren't covered anywhere else.
Plus, you can download the HappyCow app to have instant access on your phone even when you don't have an internet connection. The maps are invaluable for tiny market stalls or outposts that don't have proper street addresses too.
HOW TO FIND VEGAN RESTAURANTS NEAR ME ON YELP
Anyone that lives in the US is likely well acquainted with Yelp. With 105.6 million monthly unique users contributing reviews and photos, it covers everything you can possibly think of. It's also big in Canada, Germany, and the United Kingdom, with more entries found across the world, but quality can vary greatly. These listing aren't always complete, up to date, or accurate at all, so it's smart to double-check the information with the businesses themselves.
Searching with Yelp is easy; just type in your location and the type of vegan food you want to get started. Yelp pulls up all of the reviews that mention the word "vegan," which isn't necessarily helpful. Sometimes that means it will bring you to the one review saying, "…and there was NOTHING vegan on the menu!" That's why it's important to do you homework, reading through review thoroughly before locking in plans.
Yelp also has a mobile app for Apple and Android that can automatically detect your location for a quicker, more seamless search on the go.
If we missed any of your favorite places to eat vegan, please do give them a shout out in the comments below. Many thanks to Hannah Kaminsky for her help with this article. This article may contain affiliate links that support our work at World of Vegan.