Looking for the best vegan restaurants in Boston? Worry not, finding great vegetarian restaurants in Boston is way easier than getting into Harvard! From solid spots in Somerville to dairy-free ice cream treasures, there are plenty of delicious vegan options to be discovered when in Boston!
Since its founding in 1630, the bustling city of Boston, Massachusetts has been a pioneer in many fields. Home to the first public school, public park, and subway system in the nation, Beantown natives have set the standard for innovation. For patrons of the arts, bright minds seeking higher education, sports fans and talented athletes, this New England epicenter truly has it all. Fittingly for such a progressive population, the city is also awash in plant-based options.
Pack your walking shoes and leave your car at home; these densely populated streets are best explored on foot. Traverse downtown streets lined with bricks or cobblestones, rich with history beyond what you'll read in textbooks. After you hit the Freedom Trail, a red brick path connecting many of the city's most famous historic sites, stroll through the numerous green spaces like the Esplanade on the Charles River, the Back Bay Fens, and Boston Common, and the Rose Fitzgerald Kennedy Greenway, you're guaranteed to work up an appetite. When hunger calls, answer with equally inspiring, creative vegan cuisine from some of the country's best chefs.
Vegan-Friendly Chain Restaurants
Although fiercely independent, Boston hosts its fair share of national restaurant chains, like any sizable city. It's not a bad thing when these franchises offer 100% plant-based menus and consistent comfort foods, no matter which location you visit.
Vegan Comfort Food in Boston
While the weather may not always be the coziest, you can still count on these eateries for a comforting bite to eat!
Boston Tea Party — Tea Shops With Vegan Options
The famous act of defiance that changed the course of American history epitomizes the Bostonian spirit to this day. Luckily, there's more than enough tea to go around now, with coffee, pastries, cakes, and cookies, too! These drinks are too good to land in the harbor, so hang on tight and savor every sip.
Vegan Bakeries, Donuts, & Cakes in Boston
Craving some serious vegan sweets in the City of Boston? Check out these awesomely vegan bakery spots!
Vegan Ice Cream in Boston
Summertime heat and humidity can be pretty oppressive, so cool down with some delicious dairy-free ice cream options.
Asian Vegan Restaurants
It's not hard to find outstanding Asian cuisine in this portly city! Whether you're looking for a great vegan Chinese restaurant in Boston or are in the mood for some savory sushi, there are super solid veg-friendly options.
Italian Vegan Food in Boston
Owing to the large population of proud Italian immigrants, there's no shortage of pasta, pizza, and grandmotherly love. Gather around the table for a family meal and mangiamo!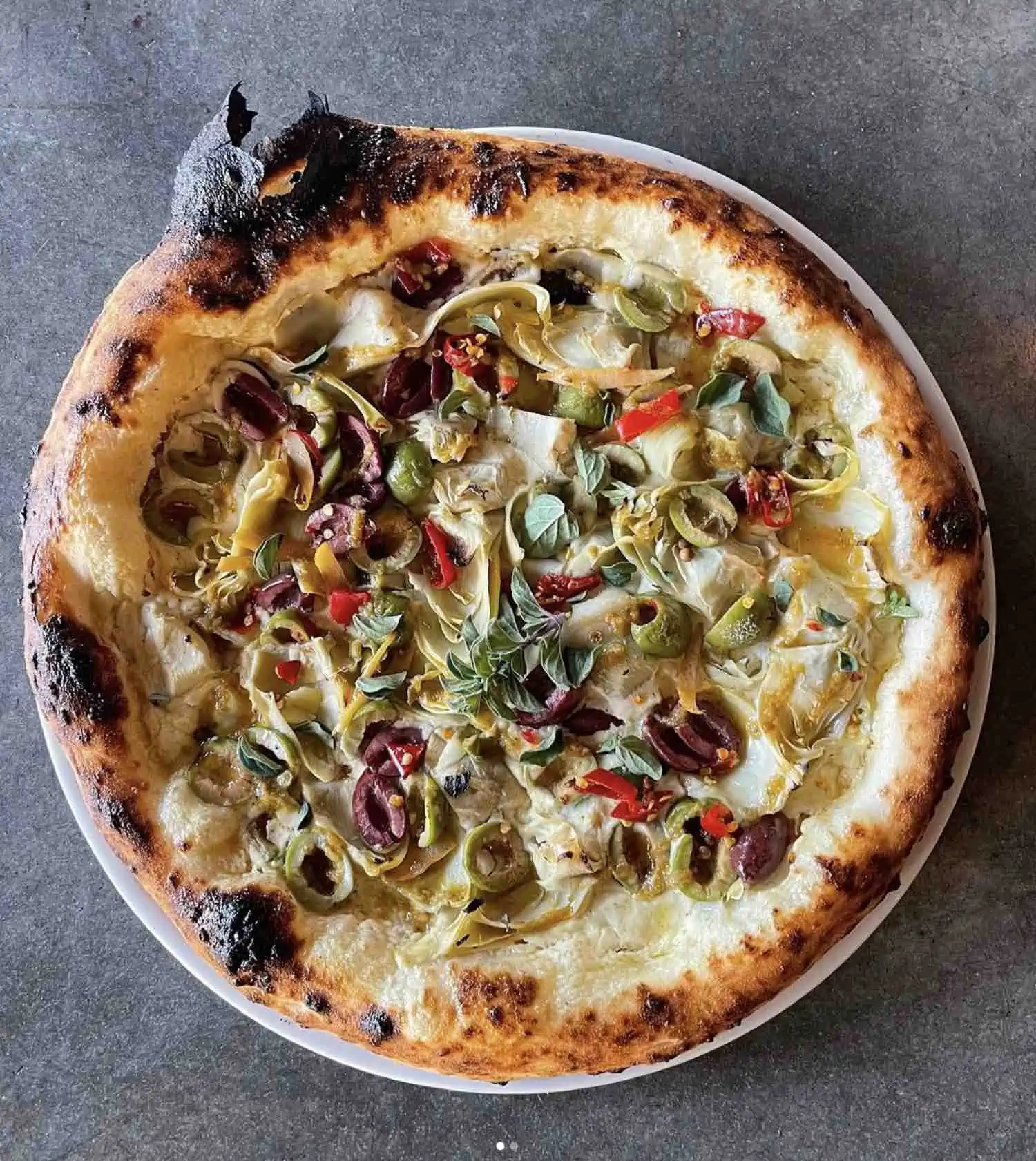 Healthy Food in Boston
Contrary to popular belief, you don't need to go overboard with indulgent eats just because you're on vacation. You can still treat yourself and stay healthy while you do it. These wholesome meals will never leave you overstuffed or underwhelmed.
Juice Shops in Boston
When your energy is flagging, recharge quickly with a hit of fresh pressed juice! You have plenty of choices in this sea of greens, with lots of naturally sweet whole fruits mixed in.
There is no place quite so complex or stimulating as Boston. Deeply rooted in history but constantly evolving with the current era, you can get a glimpse of the past, present, and future all in one densely packed city block. Such a closely knit community fosters kindness like you would expect from a small town, with all the amenities of city living. Get a taste of what you've been missing, quite literally, with the best vegan eats New England has to offer.
More Vegan City Guides:
We hope you enjoyed this guide sharing the best vegan restaurants in Boston, Massachusetts! If we missed any of your favorite vegetarian restaurants in Boston, we invite you to highlight them in the comments below. Many thanks to Hannah Kaminsky for her help with this article. This article may contain affiliate links that support our work at World of Vegan at no extra cost to you. Thanks for stopping by, and we hope to see you again!