One of our favorite dishes to order at a Thai restaurant is yellow curry with tofu. It's one of those menu items that you can always count on to be "accidentally vegan." Plus, no matter what type of food I'm craving at the time, yellow curry always seems to hit the spot. It's flavorful, packed with veggies, and laced with a staple plant-based protein: tofu!
Well, friends, we're delighted to share that you can now make your own vegan yellow curry with tofu at home!
This recipe is one of our most popular from our cookbook, The Friendly Vegan Cookbook, and gives all the comfort of dining out at a Thai restaurant from the comfort of home. Serve it up over freshly cooked white or brown rice, and your family will be raving about this delightful vegan dinner for days.
Pick Your Favorite Yellow Curry Vegetables
This recipe calls for onions, bell peppers, carrots, and broccoli, which are all typical of a classic yellow curry. But don't let this stunt your creativity! If you have other veggies on hand—especially anything that may soon go bad—feel free to add them in.
Some Veggies That Would Work Well:
Bok choy
Frozen peas
Sugarsnap peas
String beans
Cauliflower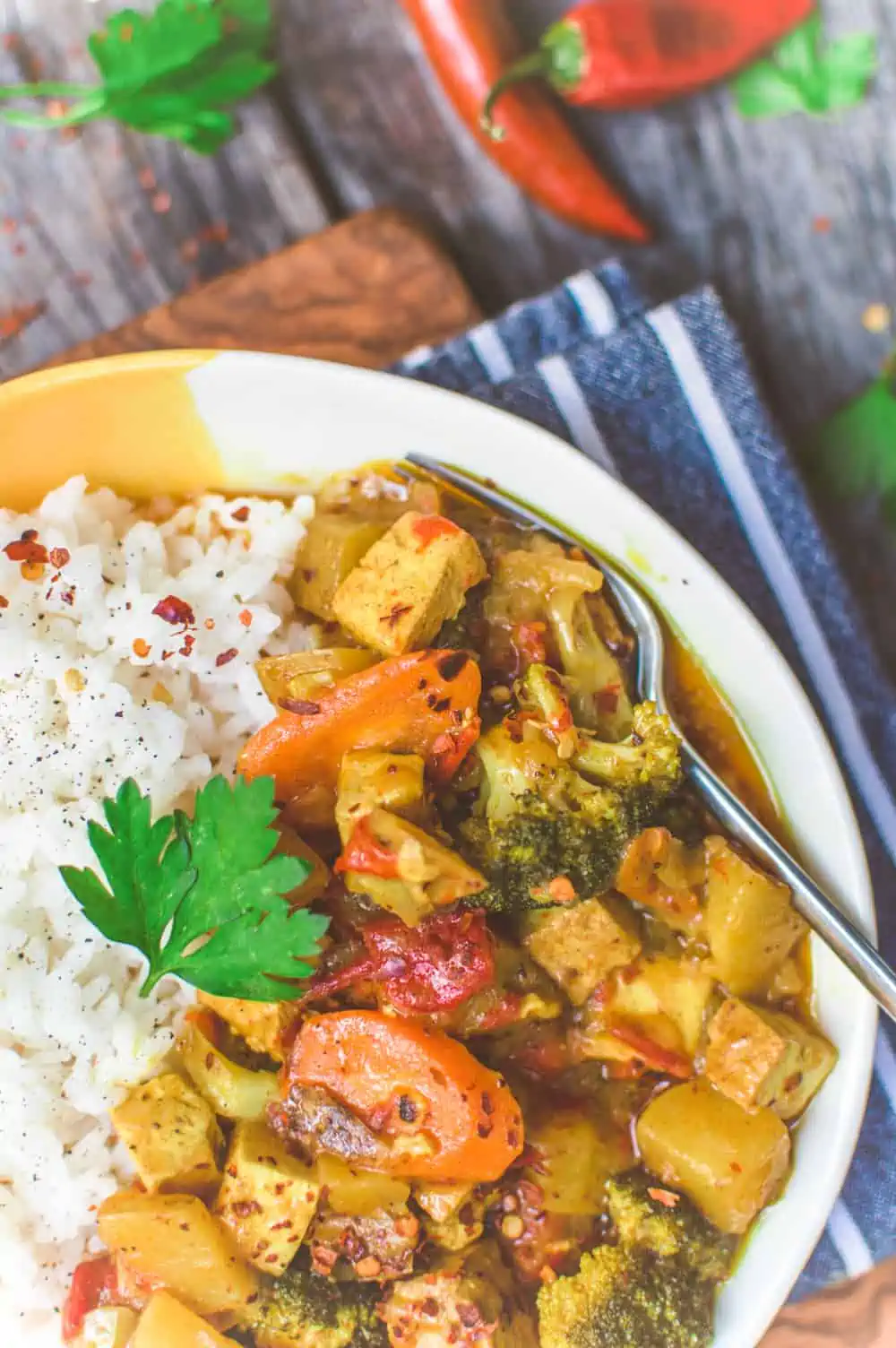 Star Ingredients
Full-Fat Coconut Milk
This recipe calls for two cans of full-fat coconut milk, which is quite key to the dish.
Note that coconut milk from a can is very different from coconut milk you'll find in the refrigerator isle made for drinking. That won't work here. You need that super-creamy thick coconut milk to create a curry that will match the decadence of the yellow curry dishes you'd find at an authentic Thai restaurant.
If you open the can and find that solid white coconut fat has separates from a clear liquid-y water, that's okay. Scoop and pour the entire thing into the pot.
Yellow Curry Paste
The star of the show is yellow curry paste. You can find yellow curry paste at most grocery stores in the ethnic section—just double check the ingredients to make sure there is no shrimp or shellfish. This is the one I use most often.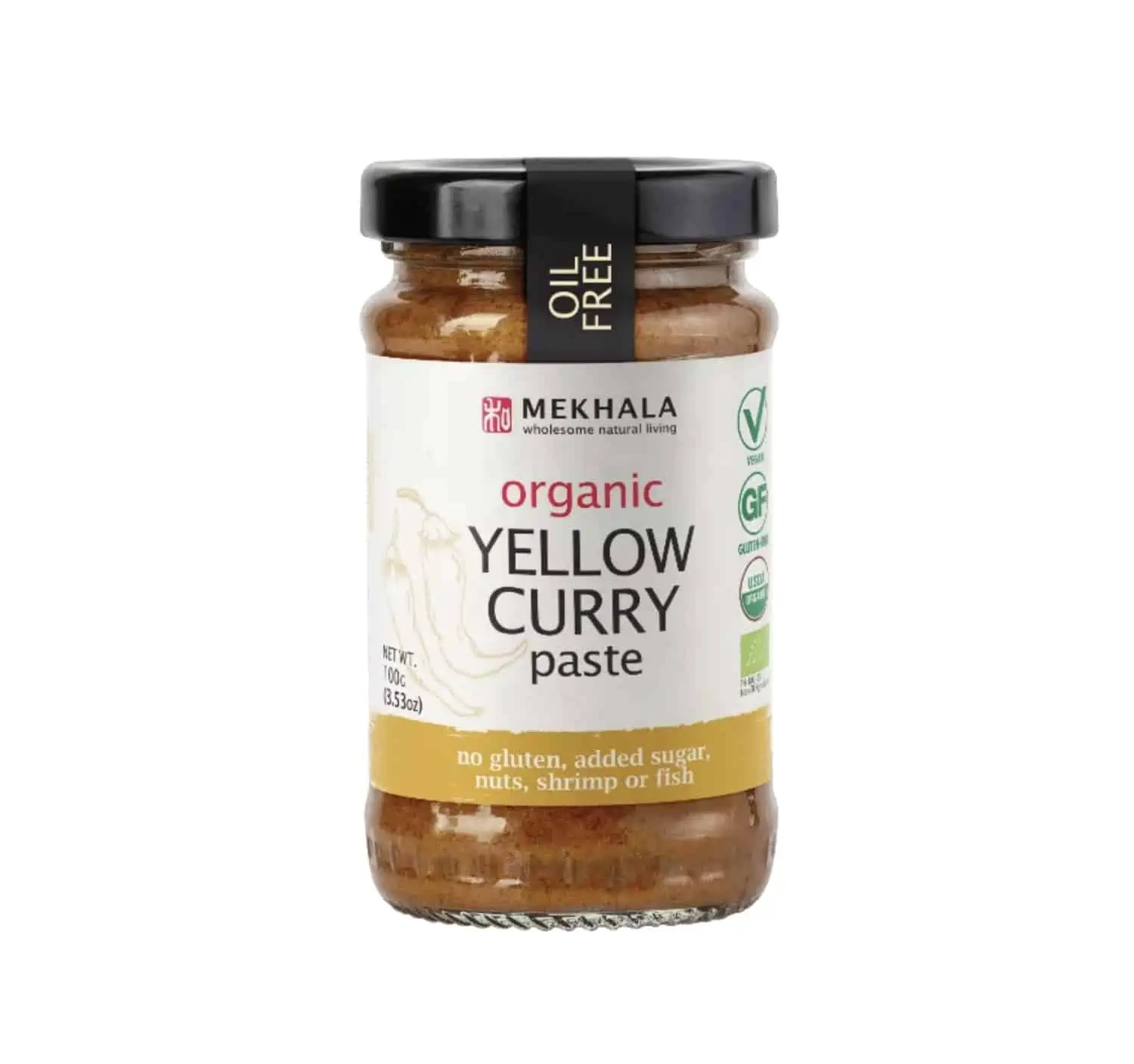 Yellow curry paste ingredients can vary, but the one I use is made with shallots, garlic, lime juice, galangal, salt, red chilli, turmeric, coriander, fennel, cumin, cinnamon, and clove. As you can imagine, making this mixture yourself is possible but can be quite a hassle, so getting a pre-made paste makes it easy.
Brown Sugar
While you probably don't think of yellow curry as a particularly sweet dish, this little bit of sugar brings out the flavors and enhances the richness of the curry. You can use light brown sugar or dark brown sugar—either will work! If you don't have any brown sugar, you can use white granulated sugar instead.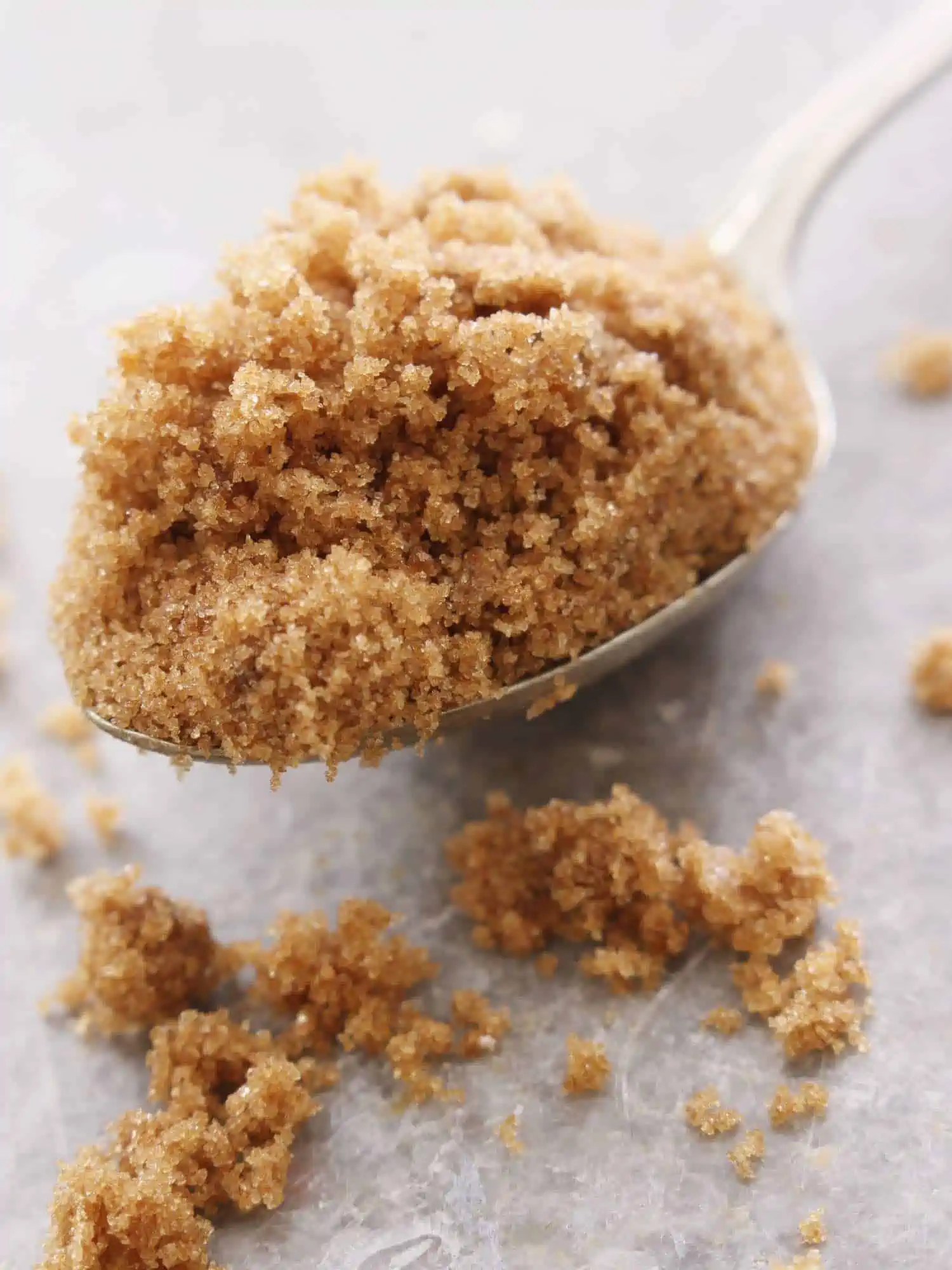 Yukon Gold Potatoes
I love Yukon Gold potatoes the best in this recipe, but you can use whatever potatoes you have on hand! If you're on a tight budget, russet potatoes are usually the least expensive, and they will work just fine. Red potatoes are also great in this dish! Or if you have little fingerling potatoes, you can toss them in without even having to cut them up.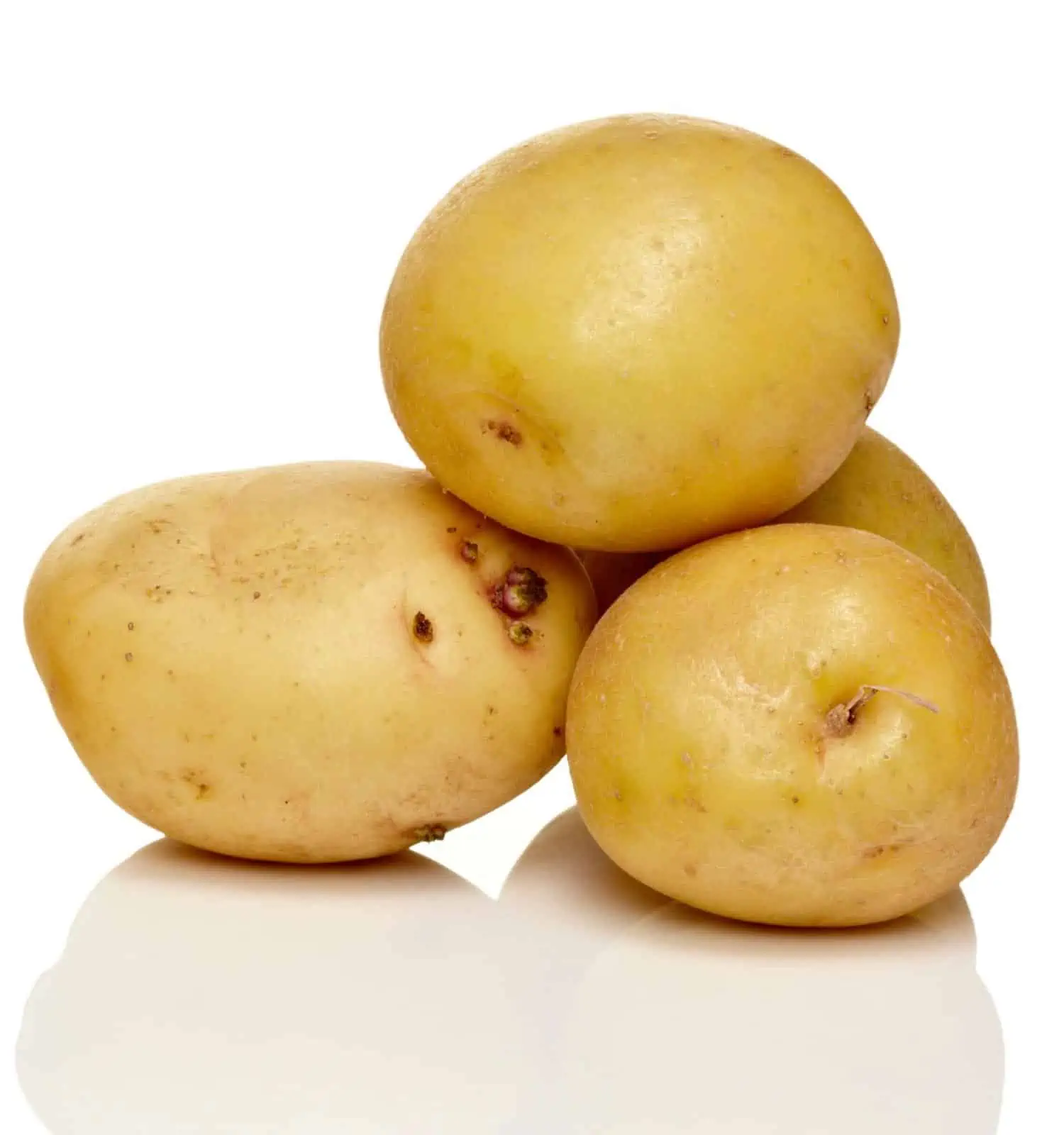 We use Extra Firm tofu, and my favorite to use in this recipe is the kind you find in a vacuum-sealed bag because it's the most firm, and won't fall apart in the curry. But if you prefer a softer tofu, you can go for the variety stored in a tub of water, or try firm tofu. Avoid using soft tofu or silken tofu in this recipe, as it will disintegrate in the curry.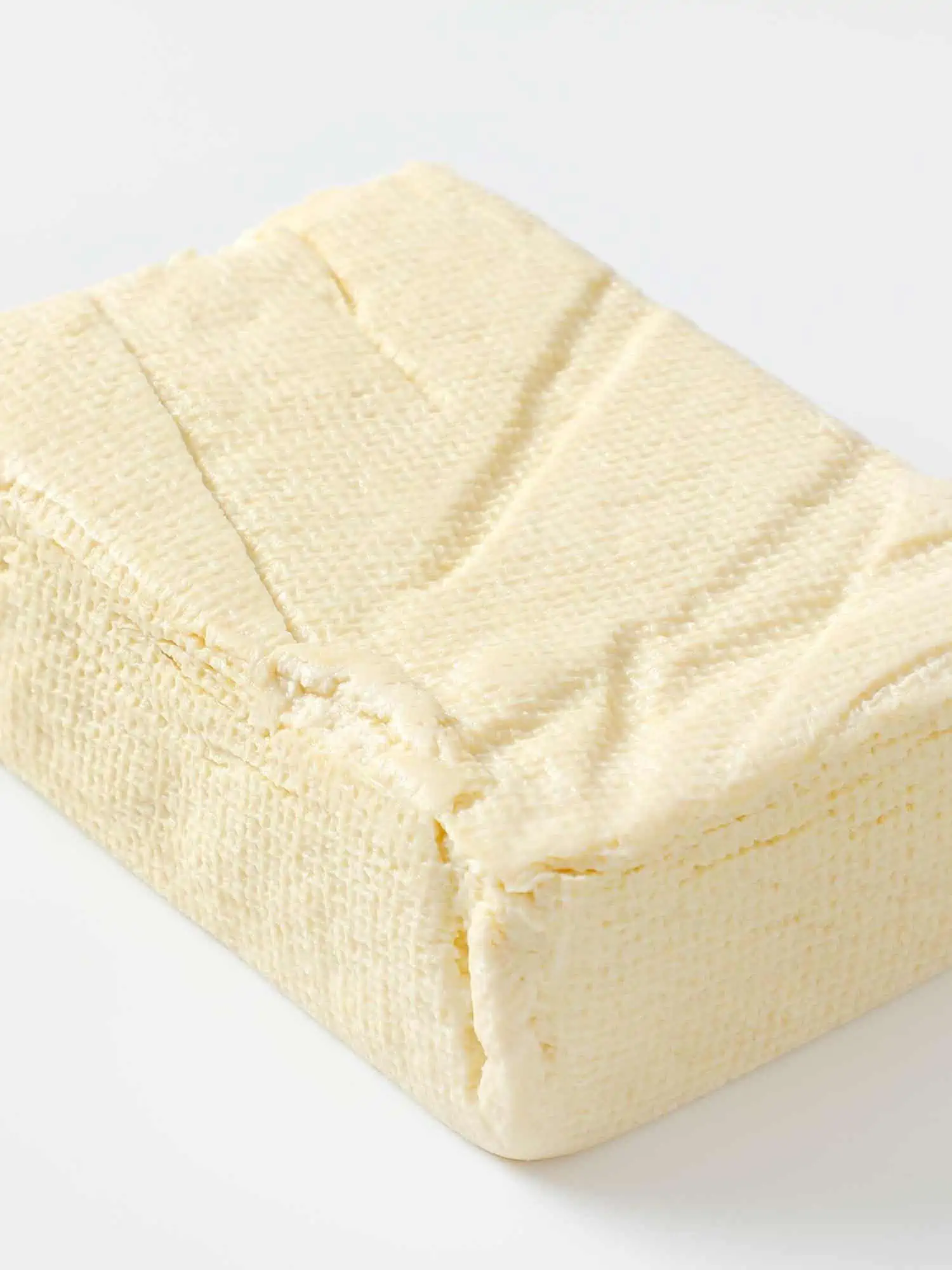 More Vegan Curry Recipes
1 tablespoon vegetable oil
1 small yellow onion, sliced
1 large red bell pepper, sliced
2 carrots, sliced
2 large Yukon Gold potatoes, about 1 pound, cut into 1-inch bite-sized pieces
⅓ cup yellow curry paste, you can find this in small jars at most grocery stores and online
2 13.5-ounce can full-fat coconut milk
1 tablespoon packed brown sugar
1 teaspoon salt
1 teaspoon red chili pepper flakes, adjust according to your spice preference
2 cups bite-sized broccoli pieces
1 16-ounce block extra-firm tofu, drained and cut into bite-sized cubes
6 cups cooked white or brown rice
Heat the vegetable oil in a large pot over medium­-high heat. Add the onion, bell pepper, and carrots, and sauté for 2 to 3 minutes, until the bell pepper is tender.

Add the potatoes and curry paste and sauté for another 3 to 4 minutes.

Pour in the coconut milk, and stir in the brown sugar, salt, and red chili pepper flakes.

Bring to a boil and cover. Lower the heat and simmer for 15 minutes. Add the broccoli and tofu and continue simmering, covered, for 15 more minutes.

Serve with the rice.
Friendly Suggestion: If you like your tofu to be very firm, sauté it in 1 tablespoon of canola oil for 3 to 4 minutes before adding it in step 4.
Calories: 337kcal | Carbohydrates: 66g | Protein: 7g | Fat: 5g | Saturated Fat: 1g | Polyunsaturated Fat: 2g | Monounsaturated Fat: 1g | Trans Fat: 0.01g | Sodium: 425mg | Potassium: 638mg | Fiber: 7g | Sugar: 6g | Vitamin A: 6612IU | Vitamin C: 76mg | Calcium: 73mg | Iron: 2mg
In The Friendly Vegan Cookbook we've included a "My Tips" section of each recipe, where you can take notes on what you'd add to the recipe to make it your own.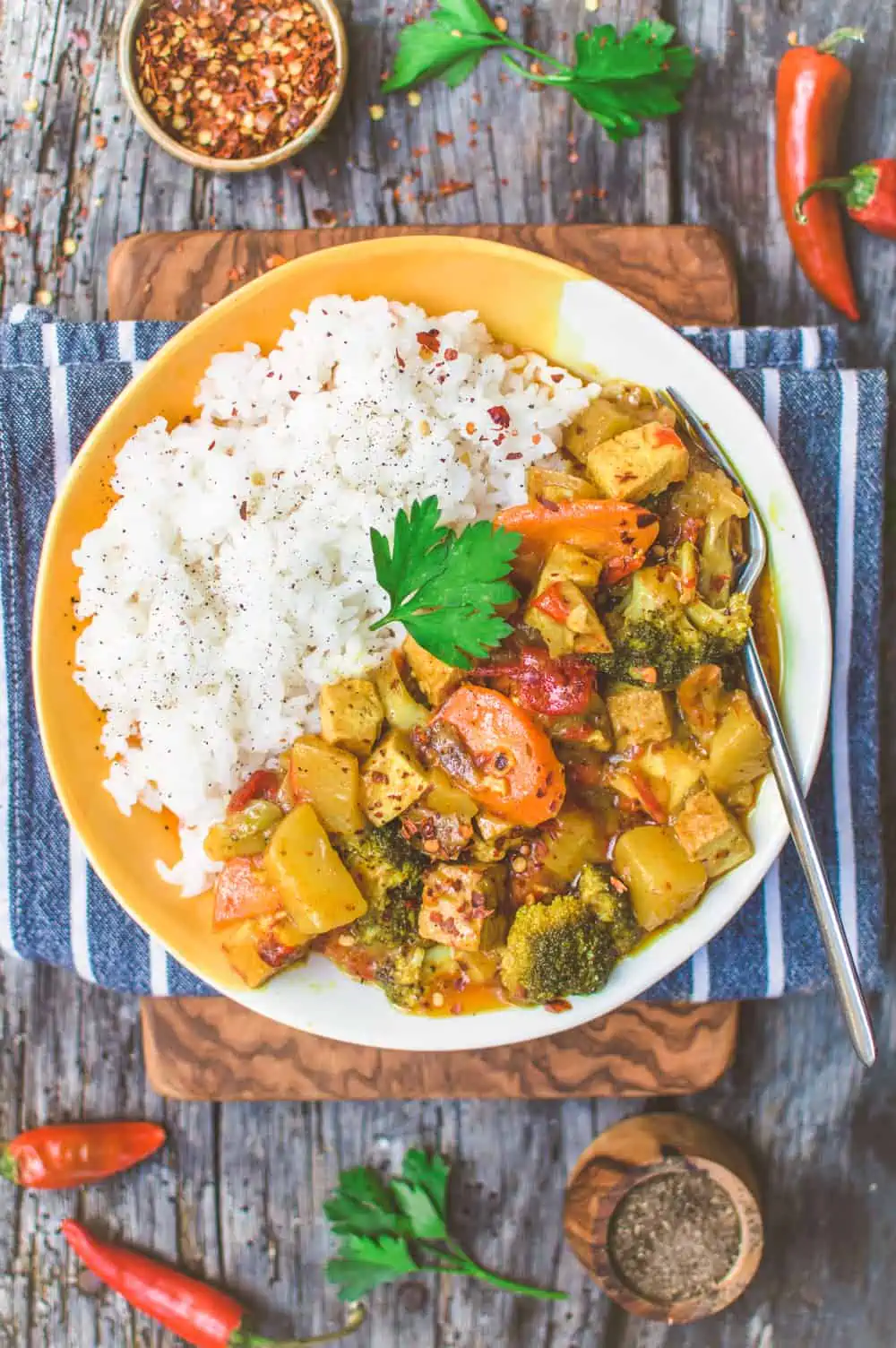 This vegan yellow curry with tofu recipe is from The Friendly Vegan Cookbook by Michelle Cehn (founder of World of Vegan) and Toni Okamoto (Founder of Plant-Based on a Budget). Photos by Zhoro Apostolov, published with permission from BenBella Books, all rights reserved. Please note that this article contains affiliate links.