We all know that fast-food dining is sometimes a necessary evil. You might be taking a last-minute trip to visit a family member or have an unexpected work-related event. You may even enjoy a vegan fast food treat once in a while and want to tag along with a friend. Either way, there's not always time to prepare when you're on the road.
I don't usually quote G.I. Joe, but "Knowing is half the battle" is right on the money when it comes to dining out for vegans. I'm definitely a person who plans, but if you're not, it's still helpful to know where you're going and what you can get to eat.
How to Order Vegan at Fast Food Restaurants
Our "How to Order Vegan" restaurant guides were created to help you navigate the crazy and confusing world of eating out. This vegan fast food guide is a collection of all of our suggestions and selections for your best dining out experience at major restaurant chains.
Vegetarian & Vegan Fast Food Restaurants Are On The Rise
We live in an exciting time. New vegetarian and vegan fast food restaurants are sprouting up all around the world! Veggie Grill was one of the first to hit the scene more than a decade ago, and now there are many others. A few of our favorites include:
Helpful Hints For Veggie Fast Food Dining
Browse the restaurant's website before ordering.
Look carefully at the menu and search for plant-based options.
Call the restaurant and ask if they can tell you what their vegan options are for the day.
Ordering online may be optimal. For most of the items, you can press the "customize" button on the bottom center of the food photo and choose which options you wish. You can also add any special instructions you have—such as "no cheese" or "no butter".
Add a side salad (if available) to any food that you order for a more satisfying supper.
Bring along "emergency" ingredients such as a nut butter, an avocado, a small container of hummus, a piece of fruit, or nuts. Even a small amount of extra vegan-friendly food will greatly improve your meal.
Consider carrying a sealed vinaigrette packet with you (Newman's Own has a number of vegan options) for extra salad satisfaction!
If you know you'll be visiting a restaurant with limited options, eat before you go! Even a piece of fruit and a handful of nuts will make the difference between a happy dinner and a hangry dinner.
Vegan Substitution Ideas
Remember to ask for no butter, meat, eggs, cheese, or milk, if the description of the meal you are ordering is unclear. You can always ask the waiter to double-check.
Choose a selection of sides for your main meal. This makes things a lot easier. Find a few veggies, a salad, a potato (if available), and see if they have fruit for dessert. Some restaurants have sensational sides that will really satisfy your hunger.
Some items may be made special if you ask:

Oil & vinegar or lemon juice for dressing
Dry toasted instead of grilled/fried with butter
Steamed veggies or baked potato without butter
An avocado or hummus on the side
NOTE: Many dine-in restaurants also offer an assortment of alcoholic beverages, but the options differ from one location to the next and also from state to state. Though some of the mainstream beer and wine brands are vegan (like Bud, Coors, Heineken, etc.), there are some varieties that are not vegan-friendly within that brand. Please double-check your options on Barnivore.com—the vegan beer, wine, and liquor guide.
Vegan Fast Food & Chain Restaurant Guides (Alphabetical)
Below you'll find full vegan menu guides to each of the following fast food restaurants. Click on the restaurant you'd like to explore to see the plant-based options available there. Did we miss your favorite spot? Let us know in the comment section!
Below we share our top picks for tasty vegan-friendly restaurants and advice on how to handle those pesky problems that tend to turn up. Each suggestion will be linked to its very own article, so make sure to click on your restaurant of choice to get more details on how to order vegan.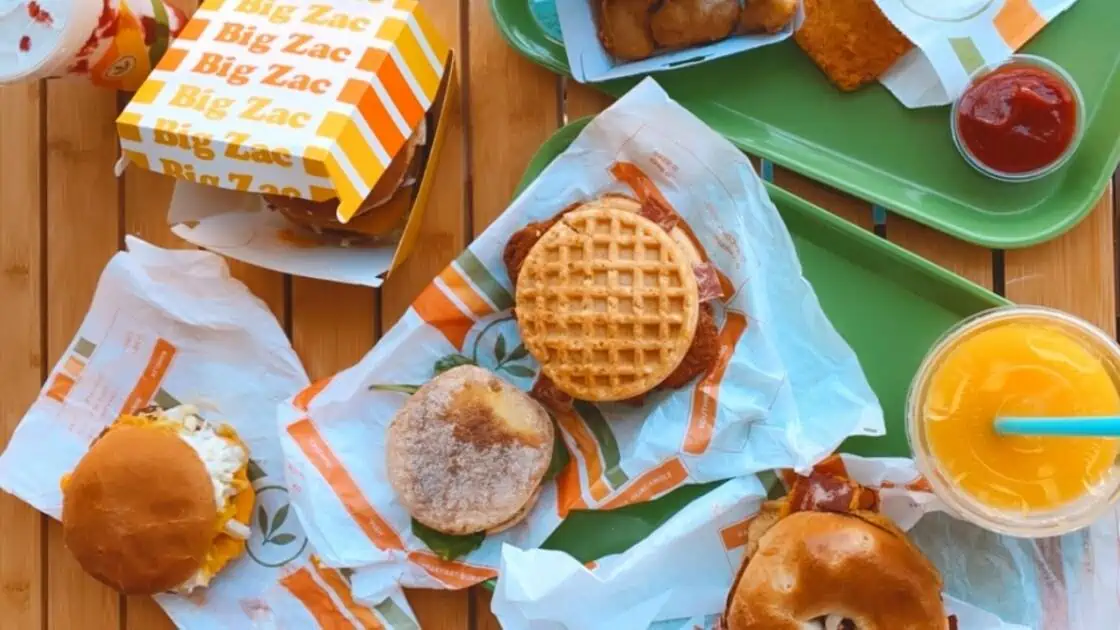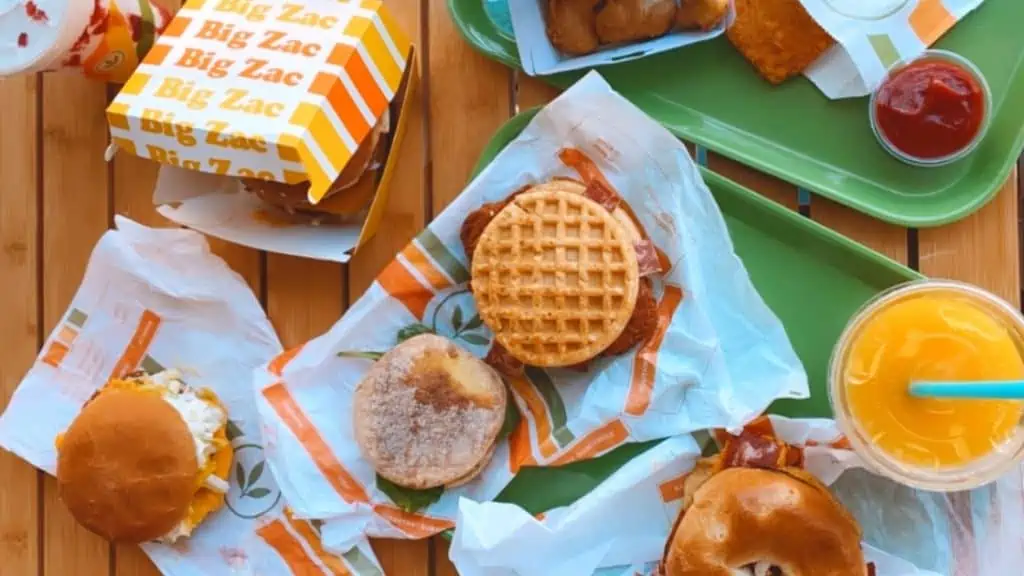 Your Best Options for Vegan Fast Food
If you have total control over where you can go and you're seriously hungry for a substantial meal. This is our top vegan fast food pick for you!
Chipotle – Except for the meat, cheese, sour cream, and the salad dressing, everything is up for grabs. Buy a bowl or burrito (or both!), tasty taco, super salad, or just a gallon of guacamole and crunchy chips. You'll be super satisfied and the price is pretty good, too. With 2,667 locations in the U.S. and at least one Chipotle in each state, you're bound to find a place to pacify your hunger!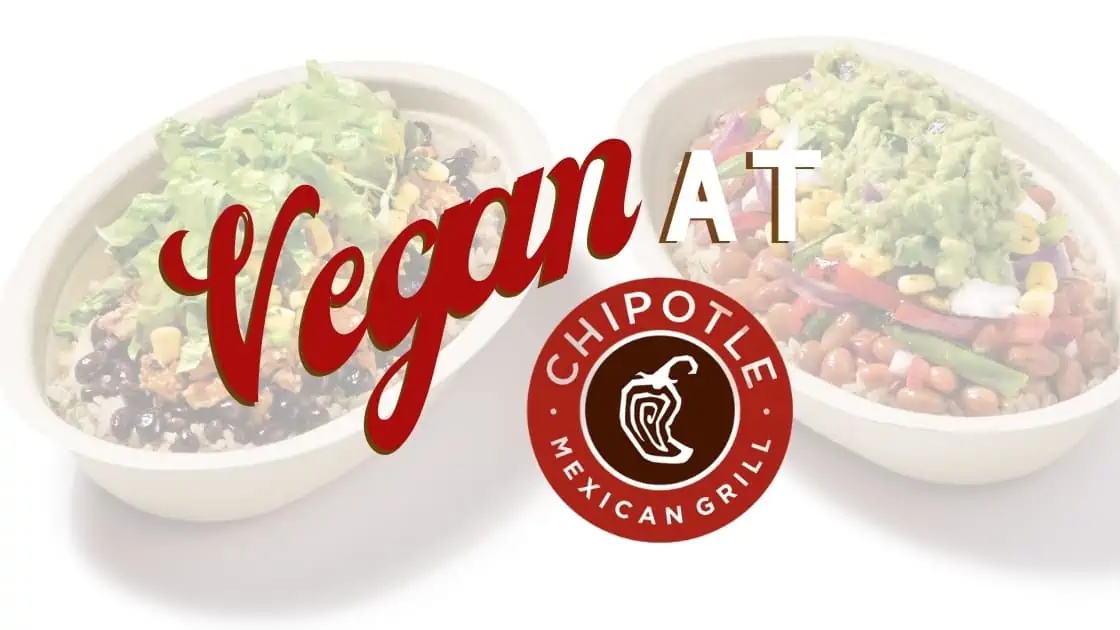 Family-Friendly Vegan Fast Food Finds
When you've got little ones in tow and no one can bear being in the car any longer, a sit-down restaurant might be the perfect place.
California Pizza Kitchen – While not 100% vegan family-friendly, you will have a choice of pasta, pizza, appetizer, bowl, soup, or small plate/starter. And in late 2020, they even rolled out plant-based chicken on the menu! As long as you bring your own dressing (or don't mind oil & vinegar), you can all get some pretty good grub without a lot of grumbling.
Olive Garden – Again, you mainly have to avoid the meat, cheese, and salad dressing. Otherwise, your entire family can have a whole lot of salad, breadsticks, and pasta. Even pizza without the cheese is possible. Just make sure to choose the right sauce.
Denny's – Here, a selection of sides will save you. If you pile your plate with cooked veggies, potatoes, and round it all out with a skillet meal or Beyond Meat Burger, you'll be pretty pleased. Just make sure to leave out the meat, eggs, and cheese.
Papa Murphy's – Although you can only pick up pizza at this place, it's still worthwhile. You can choose your own crust, sauce and toppings and just bake it at home. Sprinkle on your favorite vegan cheese and plant-based protein for even more flavor.
Starbucks – Mainly a destination for specialty drinks and not for food. But, if you're searching for a vegan beverage or a snack, they've got you covered. On the food front, opt for oatmeal (ask for plant milk or water) and fresh fruit for a healthier option. Or, fill your bag to fuel up later with green juice, granola bars, chips, and cookies.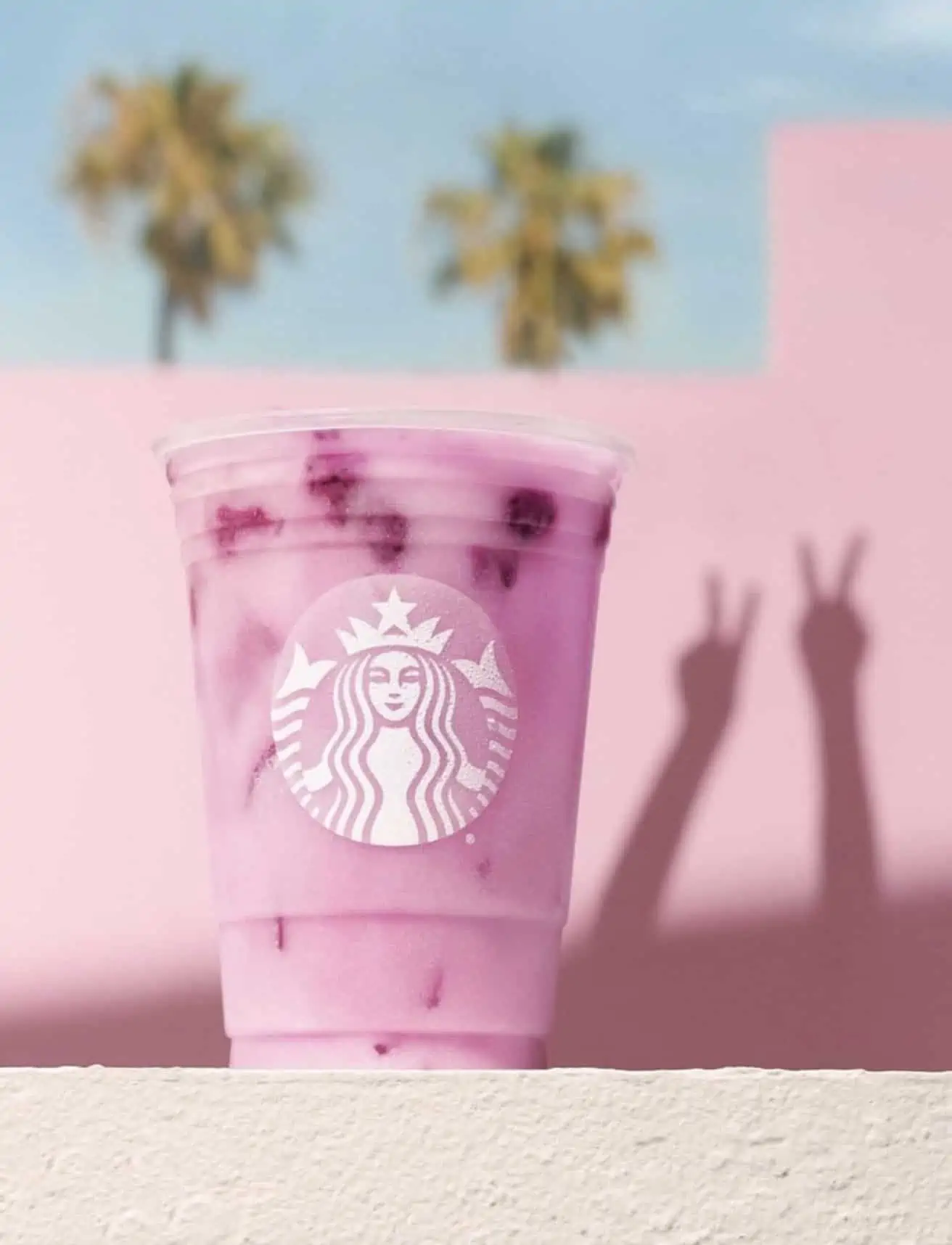 On-the-Go From Mexico
Looking for some quick vegan Mexican food? Lucky for you, if you can find a Mexican restaurant that doesn't use chicken broth or lard in their rice and beans, it should be an extremely vegan-friendly place! You can load up burritos with rice, beans, veggies, guacamole, lettuce, pico de gallo, salsa, and more. If you're lucky, you may even be able to add in tofu or vegan meat. These Mexican-inspired restaurants have lots of vegetarian options for you:
Chipotle Mexican Grill – It's debatable whether Chipotle would classify as Mexican food, but it's certainly Mexican-inspired. And if you're hungry for a giant filling burrito, tacos, or a rice and veggie bowl, Chipotle certainly has your back. This is one of the most vegan-friendly fast-casual restaurants around.
Taco Bell – A favorite fast food destination for new vegans. Though higher in flavor than some places, it's not the most heart-healthy choice. Five ingredients are transformed into many different meals —beans, lettuce, tomato, guacamole, and corn tortillas. We're so sad that they've decided to pass on the potatoes in their new menu.
Chili's Grill & Bar – While there is nothing too exciting on this menu, at least their guacamole and Mexican rice is vegan! And hey, there are always margaritas and vegan alcoholic beverages to get you through!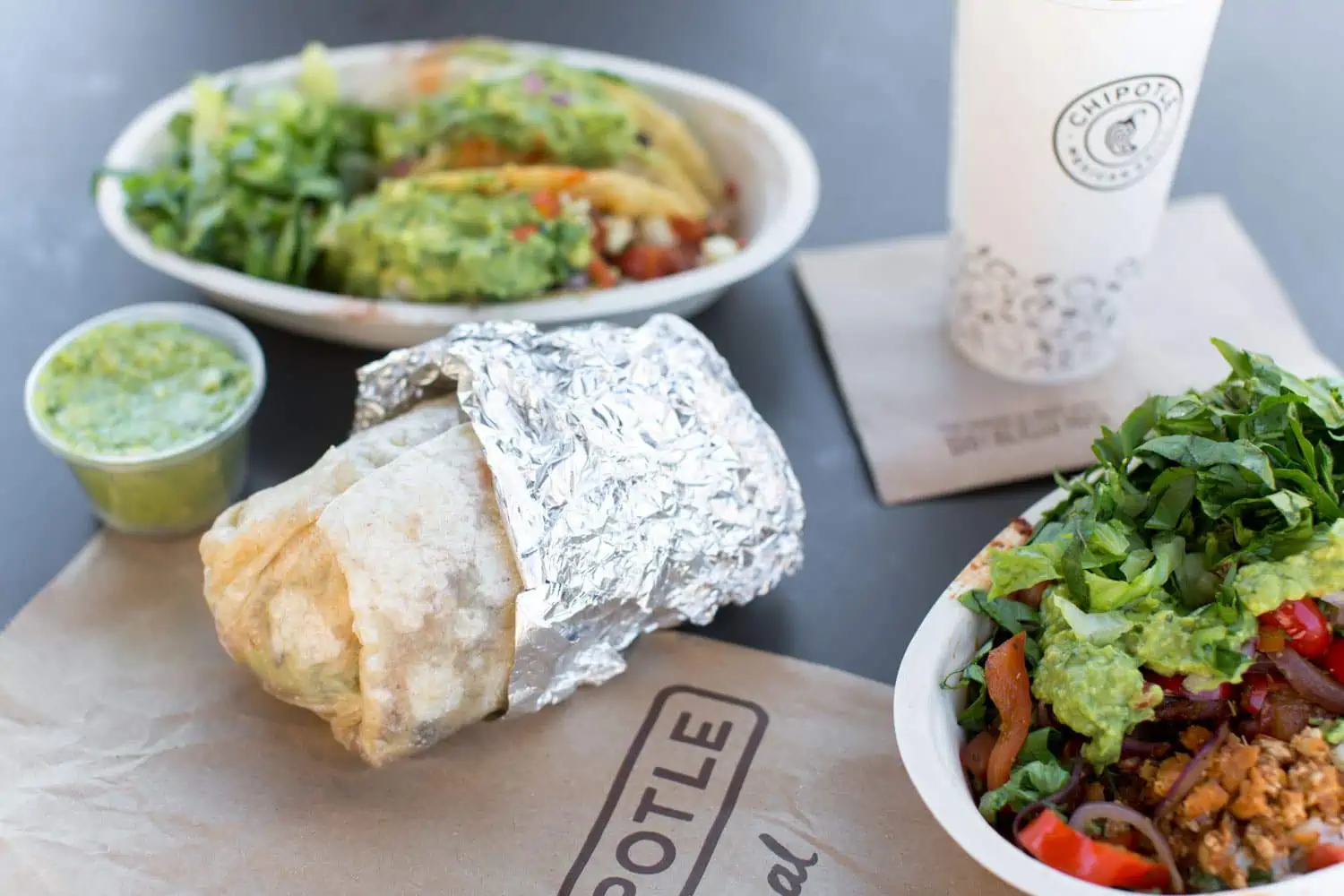 Eh, It's Okay (Mediocre Veggie Fast Food Options)
Middle-of-the-road options with mediocre flavor. Not the best of the bunch, but also not the worst. Still better than McDonald's.
Last Resort Vegan & Vegetarian Fast Food Options
If this is your only option other than chips and candy at the gas station, then I say go for it. You may leave a little hungry and slightly unsatisfied, but at least you'll have something warm in your belly for the time being.
Subway – Choose either a salad with chopped veggies or the same veggies inside a loaf of bread. You may be able to grab a veggie soup, applesauce or chips to round out your meal. Not the most flavorful choice, but at least you'll have a good amount of plant-based food to satiate.
Dunkin Donuts – With the addition of the Beyond Meat Breakfast sandwich (make sure to order without egg or cheese!), you finally have another alternative at this donut shop. If you add an order of hashbrowns, oatmeal, and a bagel, you might even have an actual meal on your hands. Don't forget the coffee (ask for the oat or almond milk option)!
It's a No-Go
In this situation, consider these as more of a pit-stop for the potty rather than finding some food to eat. You may be better off eating the snacks in your pocket or in your car instead.
McDonald's – Don't stop unless you are desperate for a drink or bursting for the bathroom. Unless your belly is begging for a bun with lettuce or a super fat-filled apple pie, you're out of luck.
Making The Best of Any Situation
Whether you find yourself at a hoppin' Chipotle or a dingy McDonald's, these guides (linked for each restaurant above) will help you navigate the menu and make the best of the options available to you. Read on for some general tips when eating out at fast food restaurants as a vegan.
Have you found any other fast food chains that you want us to investigate? Did you find something amazing that we missed? Let us know by tagging #worldofvegan and sharing your favorite vegan fast food creations with all of us!
Disclaimer: At the time of writing this vegan fast food guide, the foods mentioned in the articles above are vegan. Since fast food restaurants constantly update their menus and add or take away items, please keep this in mind when ordering your food. There may be new items that are vegan and not listed or items listed here as vegan, which are no longer vegan. Take care to double-check.
Thanks for stopping by! We hope this vegan fast food restaurant guide helped you find some great veggie fast food options near you for breakfast, lunch, dinner, dessert, and beyond. Whether you're vegan, vegetarian, dairy-free, plant-based, gluten-free, or a mix of those, you should be able to find something to eat at almost every stop. Please note that this article may contain affiliate links which supports our work at World of Vegan!