Looking for the most amazing vegan restaurants in Orlando? In this article we share the most popular vegetarian, plant-based, and dairy-free restaurant options in Orlando, Florida. Everything from vegan pizza shops to ice cream parlors, covering you from breakfast through dinner, dessert, and beyond. Ready to discover the best Orlando vegan food near you? Read on!
It really might be the happiest place on earth, and I'm not just talking about the theme parks. Beyond the Magic Kingdom, there's an enchanted land of sun-soaked gardens, over 100 lakes and springs, and a bustling nightlife that could rival the glitziest cities. Escape into nature or indulge in modern amenities here in O-Town, the single most popular travel destination in North America. You'll be in good company as you discover Orlando, Florida.
Feeding such a diverse crowd is a daunting task, but the innovative chefs who call this sunny city their home are up to the challenge. You'll find abundant vegan and gluten-free options everywhere you turn, even in some unlikely old-school eateries. Luckily, you don't have to look too hard when there are plenty of dedicated vegan and vegetarian eateries. Welcoming alternative eaters with open arms—and tables—check out some of the best vegan restaurants that Orlando has to offer.
Vegan Diners & Comfort Food
Feed your mind with plant-based comfort food that tastes like nostalgia. From vegan fast food staples that will have you smiling more than a conventional happy meal to vegetarian diner favorites, these meals are always gratifying.
Vegan Soul Food Options in Orlando
Soothe your soul with dishes from these decadent vegan soul food restaurants in Orlando!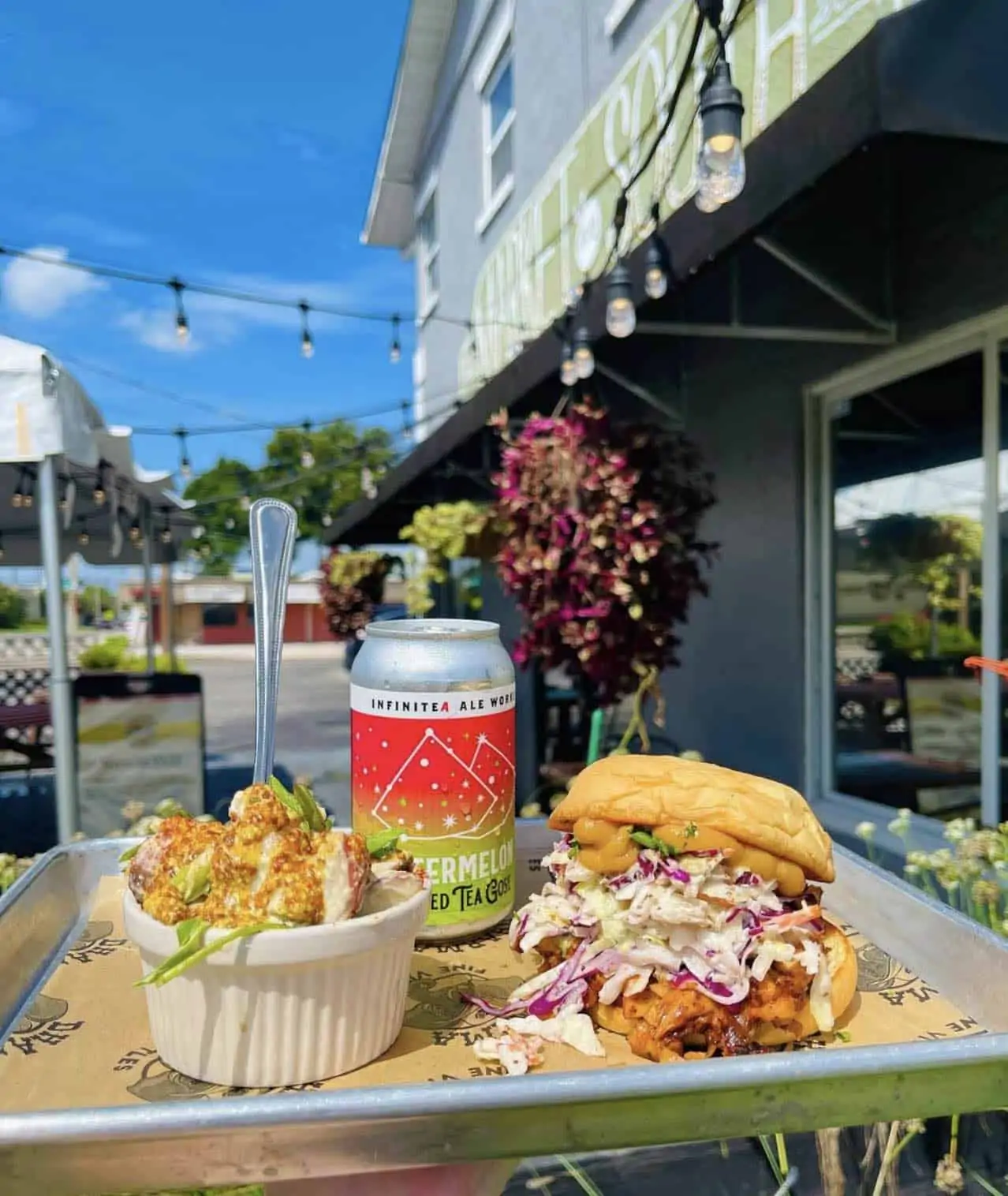 Fast Casual Vegan-Friendly Restaurants in Orlando
For a quick and easy meal with some gourmet flare, you can have it all at these unpretentious eateries.
Vegan-Friendly Asian Restaurants
From noodle soups to sushi, here are the tastiest vegan-friendly Asian restaurants in the Orlando area.
Best Juice Bars in Orlando
There's nothing like a refreshing beverage to combat those warm, humid Florida days. Check out these spots below for where to go to rehydrate and refuel!
Latin Spice and Island Flavor
Being situated so close to the Caribbean islands and South America certainly has its perks, especially when it comes to vibrant tropical ingredients and culinary inspiration. You can enjoy an escape to our own personal paradise anytime you want to grab a bite!
Amazing Vegan Bakeries
Looking for dairy-free ice cream, vegan donuts, vegan cupcakes, or vegan cakes in Orlando? These bake shops have you covered! And if you'd rather not leave your house, you can always shop from one of these online vegan bakeries that ship to your door.
Vegan Donut Shops in Orlando
Veg-Friendly Ethiopian & Indian Restaurants
Enjoy the spices of Ethiopia and South India with these fantastic options in Orlando.
Vegetarian & Vegan-Friendly Healthy Restaurants in Orlando
Sip, snack, and munch your way to better health with these whole foods restaurants and drinks. Full of nutrition and flavor, you'll feel as great as the vegetarian dishes taste!
In Florida, summer is more a state of mind than a season. Year-round balmy weather has cultivated the rich fauna and flora throughout the state in addition to attracting guests from around the world. Once you experience the dazzling arts scene, nightlife, nature, and culinary talents, you might want to take root and stay here, too.
More Vegan City Guides:
We hope you enjoyed this guide sharing the best vegan restaurants in Orlando, Florida! If we missed any of your favorite spots for Orlando vegan food, please show them some love in the comments below. Many thanks to Hannah Kaminsky for her tremendous research and help with this article. This article may contain affiliate links that support our work at World of Vegan.