Seated at the Front Range of the Rocky Mountains, Denver, Colorado isn't called the "Mile High City" for nothing. Of course, it's more than just the geographic location that's elevated. Denver's burgeoning culinary scene is considered the pinnacle of fine dining, fast casual, and everything in between.
Rest assured that this progressive enclave of artists and activists has plenty in store for vegan eaters too. Pack your walking shoes and stretchy pants; you'll want to hit the ground eating to try all the amazing vegan restaurants in Denver.
Table of Contents
100% Vegan Restaurants in Denver
While you might be lucky to find one or two completely vegan menus in most towns, Denver is home to dozens of eateries free from all animal products. Pace yourself and bring friends; it will be hard to leave without trying everything.
Described as "a vegetable-forward dining experience," this upscale yet casual restaurant is a gem for light, Mediterranean fare, natural wines, and craft cocktails. Enjoy an elegant dinner of manicotti or sunchoke risotto, or go all-out with a four-course set menu for the full, curated experience.
Get a breath of fresh air with Caribbean-inspired dishes, from coconut curry to seitan mojo, served in a colorful, vibrant space. For those on a budget, don't miss happy hour for great deals on select cocktails and snacks.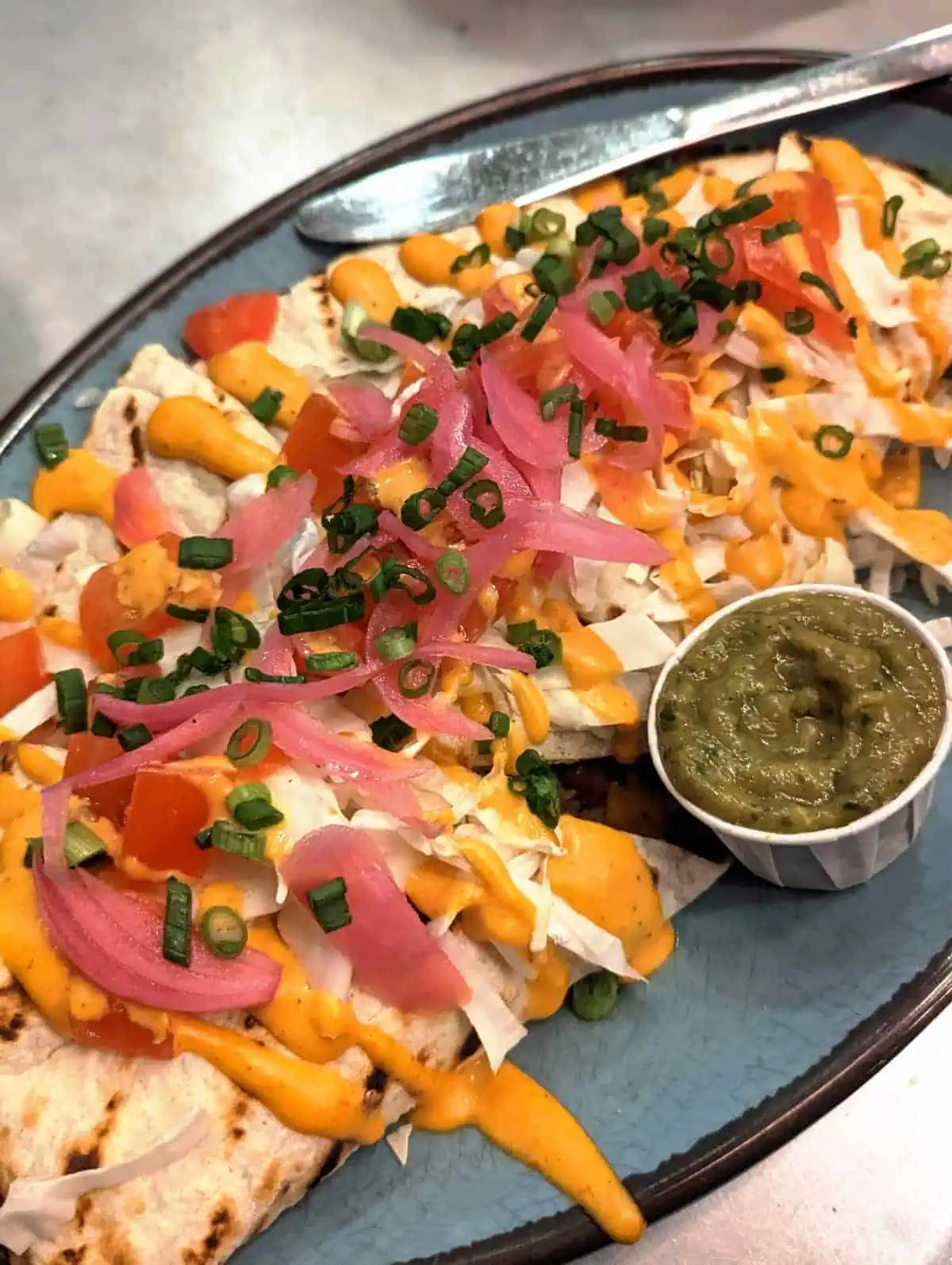 Forget boring old cucumber rolls; these creative maki rolls are filled with brilliant plant-based alternatives to salmon sashimi, spicy tuna, crab salad, and so much more. Hearty ramen, rice bowls, and hot curries are also available for those craving a more substantial meal. No matter what, you'll never miss the fish.
This homegrown Colorado chain has three locations slinging meatless burgers and fried faux-chicken sandwiches. Each meal satisfies all your comfort food cravings with better ingredients and bolder flavors than ever. From classic to creative, each assembly pairs beautifully with a frosty dairy-free milkshake.
A Denver institution, Watercourse Foods is a must visit for any avid foodie. Opened in 1998 as a vegetarian enclave, they transitioned to a completely vegan menu in 2014 and haven't looked back. Open both early and late, you can spend a full day eating your way through the diverse options, from hearty breakfast sandwiches to loaded truffle fries with a seasonal cocktail.
Follow that van! It may feel like a wild goose chase at times, but it's worth tracking down this mobile vendor for their incomparable breakfast burrito, chalupa supreme, and pulled chicken sandwich. The menu is short but savory, which is a good thing, since you'll want to order everything on it.
Local, seasonal vegetables, fresh from the garden, are the focal point of this chef-driven menu. Take your favorite dishes and upgrade them with what's growing now, like the root vegetable Reuben and mushroom gnocchi, for a more flavorful, healthful take that will leave you more satisfied than ever.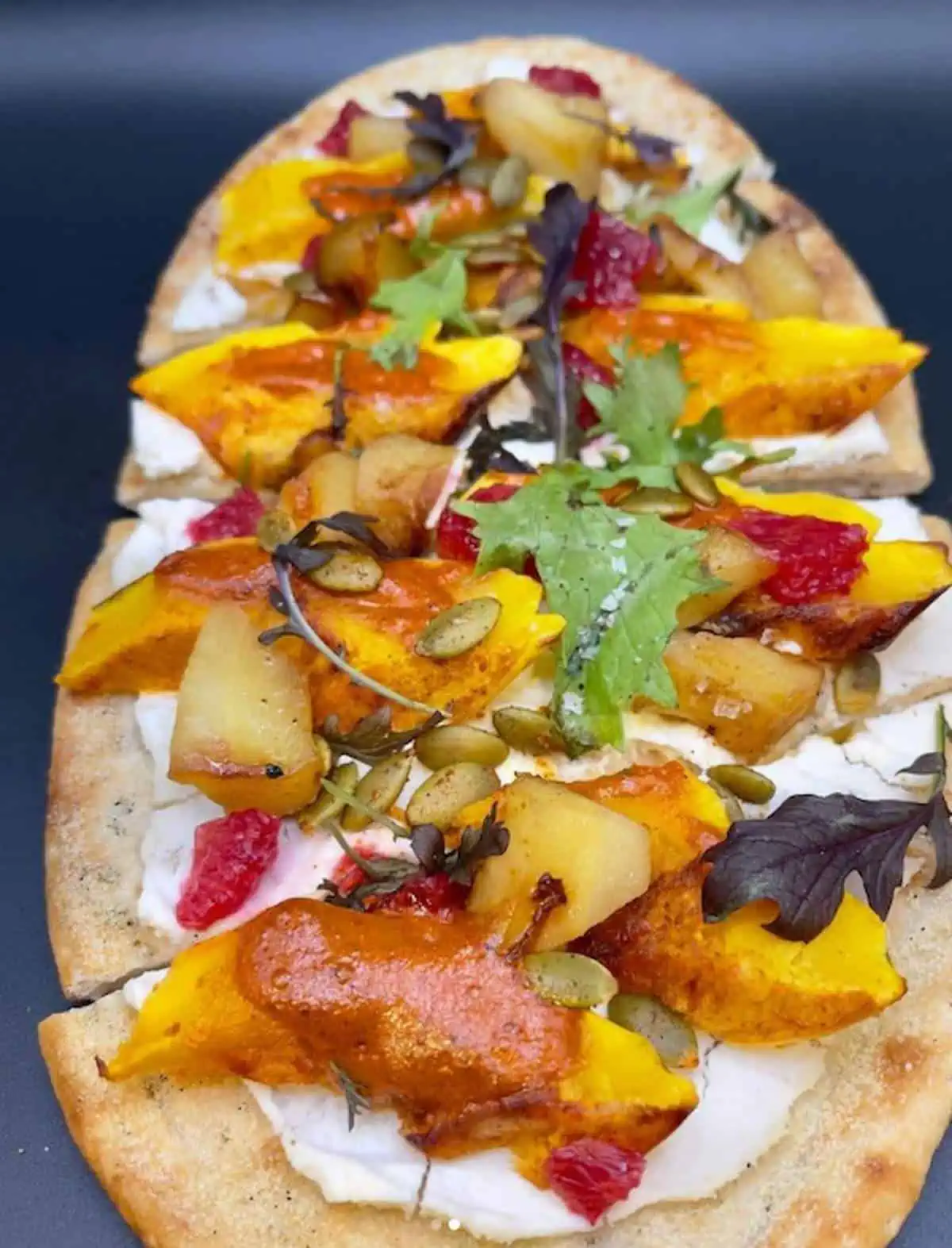 For date night or happy hour, you can't go wrong with the strong "sexy drinks" and hearty vegan eats this trendy hot spot is known for. Their Mexican-inspired fare is where they excel, pulling out all the stops for their spicy chilaquiles and jumbo burritos, all without using any fake meat or highly processed substitutes. All these ingredients are made in-house for an inimitable final flavor.
This national chain now features hearty burgers, thick shakes, fries, tots, brats, and nuggets. You can even chose from a number of meatless patties to suit your cravings, whether you prefer an old school veggie burger or modern Beyond Meat monster, layered like an In-N-Out animal-style masterpiece.
Situated in the heart of Denver, Everyday Pizza is on a mission to make the beloved flatbread the center of every meal. Of course, the handcrafted pastas also make a strong case for stopping in too, along with craft cocktails, and immaculate vibes all around. Don't forget to try the tiramisu for dessert, made in house with a tender vanilla cake soaked in espresso and amaro before being lavished with fluffy cashew whipped cream.
Originally founded in Southern California, this small chain now has three outposts in Colorado, with one situated in prime downtown Denver. You'll find something for everyone here, whether you're on the go or looking for a chance to sit down together and share burgers, sandwiches, or bowls.
For a fun, funky, and quirky atmosphere, you can't beat this vegan bar. Of course, while the drink list is as expansive as it is impressive, the food is a draw all by itself. Staunch omnivores have been won over by the mushroom cheesesteak, hearty "crab" cakes, and crispy fried cauliflower tacos. There's a kids menu too, so bring the whole family!
If you want healthy food that tastes great too, you're not alone. Discerning taste buds will be delighted by The Picky Vegan, allowing you to build your own bowl with all the flavors you crave, none of the junk you don't. You can even make custom cauliflower wings, spiced to perfection, whether you like them mild or wild.
Given the long tradition of vegetarianism in Indian culture, it's no surprise that a completely vegan take on the cuisine is a brilliant success. Eat without worry of hidden ghee, cream, or paneer here; it's entirely plant-based!
Vegetarian Restaurants in Denver
Make it meatless at these incomparable vegetarian establishments. Not everything is vegan, but the plant-based options are abundant and well-represented. Here are the best vegetarian restaurants in Denver!
Vegan Friendly Denver Restaurants
When dining in mixed company, there's no need to compromise on flavor or fun. Plenty of restaurants in Denver feature conventional dishes for omnivores alongside equally exciting options for vegan eaters.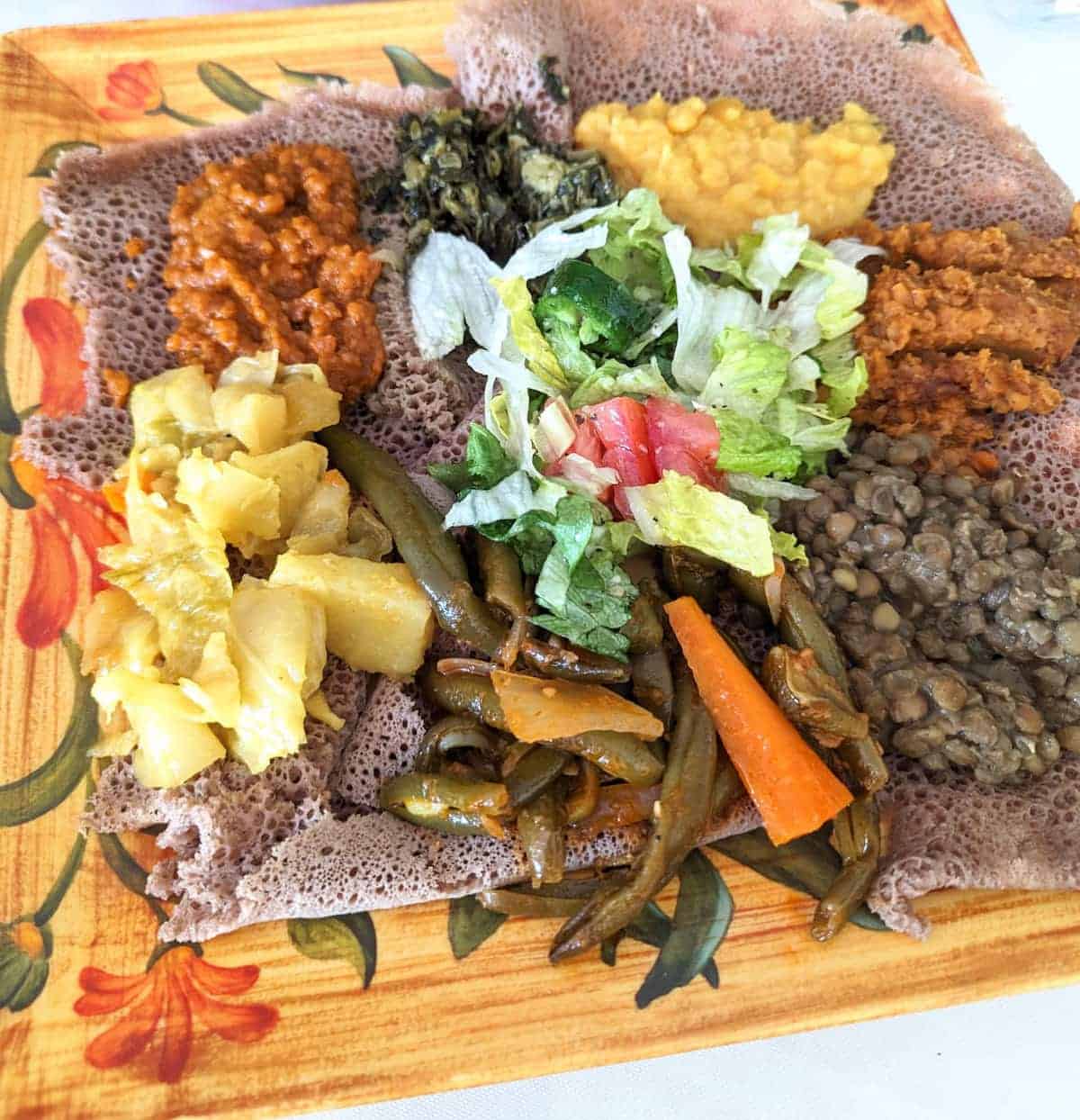 Did we miss any of your favorite vegan or vegetarian restaurants in Denver? Make sure to let us know in the comments! If you're searching for more exotic vegan restaurant locations, make sure to check out our Best Tel Aviv Vegan Restaurants Guide!
Photos sourced from restaurant socials and Rachel Lessenden.