Looking for the most delicious and best vegan restaurants in Charlotte? Our guide has you covered! From top notch Mexican restaurants in Charlotte NC to the dearly beloved Sanctuary Bistro. Whether you're just looking for a quick food truck meal or you're craving a more elegant experience, Charlotte has it all!
A big city with a small-town vibe, Charlotte, North Carolina will make you feel right at home. Originally named after Queen Charlotte, the wife of King George III, this bustling city with over 2.5 million people also features plenty of vegan eats. From dedicated 100% planet-based restaurants to mainstream eateries offering an abundance of alternative options, finding great vegan restaurants in Charlotte is as easy as 1-2-3!
Visit during the summer to take advantage of the mild weather, ideal for exploring the brilliant botanical gardens and public parks that color the urban landscape with lush blossoms and verdant foliage. It's also the place to go for sports fans to cheer on their favorite teams, including the NFL's Carolina Panthers and the NBA's Charlotte Hornets. Step outside of the stands to take in the beautiful, historical architecture, some of which has been meticulously preserved since the founding of the city in 1768. All that exploration is bound to leave you awed, inspired, and probably more than a little bit hungry. With Charlotte's booming culinary scene, you'll find a wide range of dining experiences to satisfy every possible craving. These are the best of the bunch, serving up dishes truly fit for a queen.
Vegan Soul Food & Comfort Food
You can't spell vegan restaurants in Charlotte without vegan comfort food! These time-honored classics that evoke cravings for nostalgia define the American culinary landscape.
Oh My Soul: Ask locals about their favorite restaurants, and Oh My Soul is likely to come up as a top recommendation. It's hard to categorize for the incredibly diverse, daunting menu that spans from French toast to mozzarella "stix," nachos to BBQ seitan ribs, and even boozy milkshakes to wash it all down. There's always room for more in the bright patio space, so invite your friends or make new ones there to get a taste of everything. Don't miss the South African specials that homage to owner Tallulah Duffin's homeland, too.
Bean Vegan Cuisine: As one of the oldest vegan restaurants in Charlotte, Bean has truly stood the test of time. Visitors and regulars alike swoon over the wide range of comfort foods, including BBQ, bratwurst, Reuben sandwiches, meatloaf, crab cakes, and even pimento cheese. If you are in the mood for breakfast, drop by on Saturday or Sunday for crisp waffles and rich tofu scrambles. You can even do some grocery shopping in their quaint market for one-stop satisfaction.
The Wicked Vegans: Grab a wicked good sandwich from this women-owned food truck that doesn't mess around when it comes to their meatless mains. Cheezeburgers, buffalo wings, and BBQ keep customers coming back for more, in addition to their "crack mac," described by many fervent fans as the best vegan mac and cheeze ever.
The Best of Both Souls: For the best fried chicken in town, you must visit The Best of Both Souls. Even omnivores are shocked to learn that these crispy tenders, patties, and nuggets are completely meatless. These wings really were made for frying!
Soul Miner's Garden: Roaming the streets of the Queen City and surrounding areas in a modest food truck, everyone from near and far can take comfort in these elevated comfort foods. You can often find them parked nearby wine bars, so the fresh fair naturally pairs beautifully with a glass of vino- Or a mocktail. Indulge in loaded nachos, chickenless salad wraps, and "Shroomin' Philly" sandwiches.
Vegan Eats CLT: This all-vegan ghost kitchen is for pickup and delivery only. On a nice day, take your wangz and thangz out to the park and savor every bite. Don't forget a glass of sweet tea to beat the heat.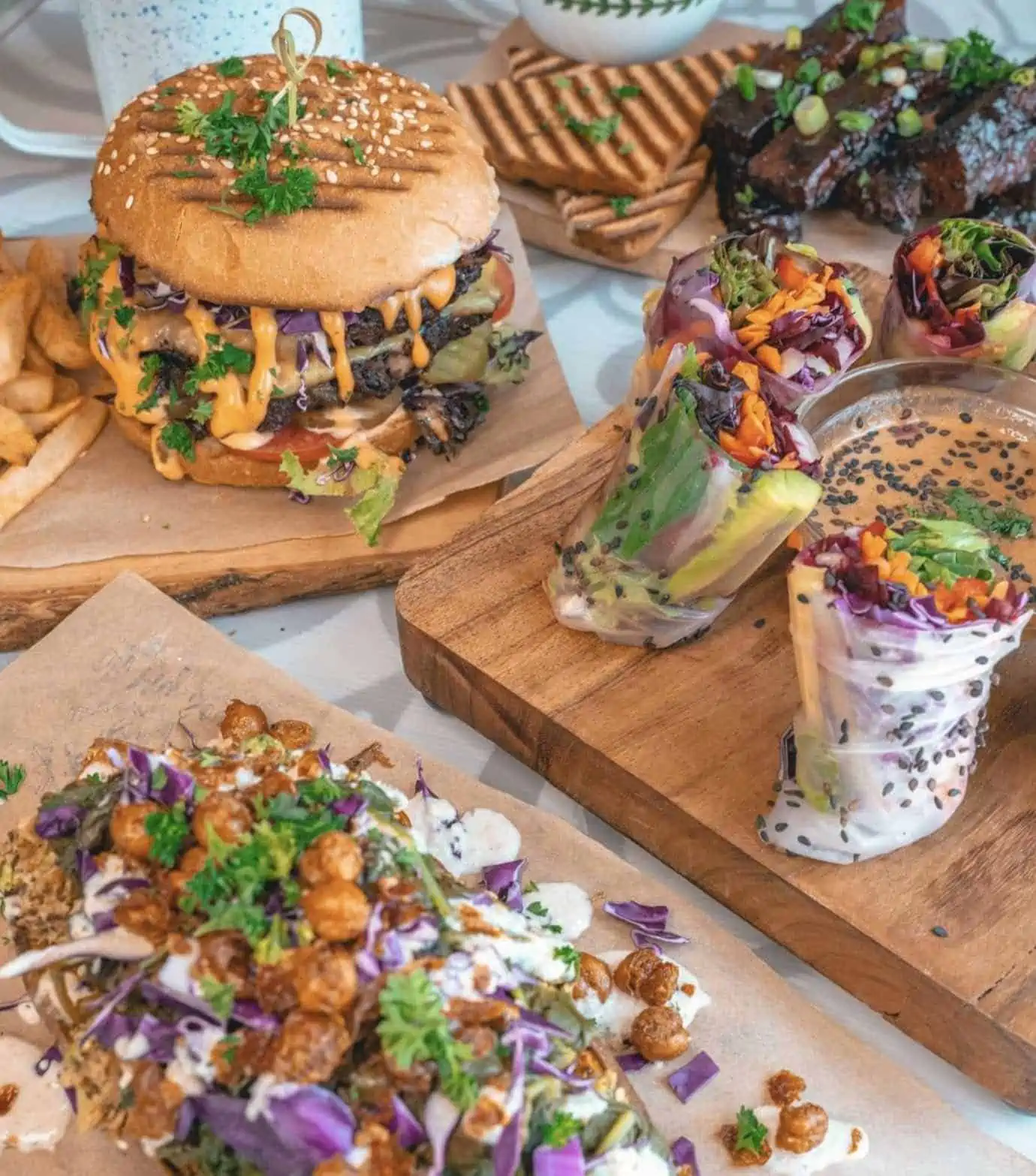 Black-Owned Restaurants in Charlotte, NC
Home to a large population of Black chefs from various diaspora, you're not going to want to miss out on these highly esteemed eateries!
Upscale Eateries
Pack your good shoes and hit the scene in style! These are the best vegan restaurants in Charlotte for a fancy celebration, romantic date, or greater culinary inspiration.
Sanctuary Bistro: Berkeley, CA lost a legend when this Bay Area native picked up and move to the opposite coast. Now this bangin' bistro is regarded as one of the best vegan restaurants in Ballantyne, an upscale Charlotte neighborhood. Gourmet delicacies like elaborate charcuterie boards, broccoli and bacon soufflés, eggplant cannelloni, and portobello Rockefeller defy the boundaries for conventional plant-based cuisine.
Fern: Meat-eaters and vegans alike are drawn to this chef-driven menu of new American classics and international cuisine. The dining room, patio, and full bar provide the perfect environment for brunch, lunch, or dinner. Still as popular as when it first hit the scene in 2011, reservations are recommended to save your seat during prime time.
Living Kitchen: This hot spot for raw and lightly cooked cuisine offers a little bit of everything, both traditional and avant-garde, from pizza to burgers, pad Thai to sushi. Visit at any time of day for a deeply nourishing meal or check out the grab-and-go options to take with you to enjoy later.
Plant Joy: Sprouting from what was originally a meal delivery service, this fresh Mediterranean fare will have you jumping for joy. Each order looks like a rainbow on a plate, putting vegetables first to celebrate their naturally rich flavors. That means falafel nachos, meatless gyro, and veggie kabobs that are as beautiful as they are delicious.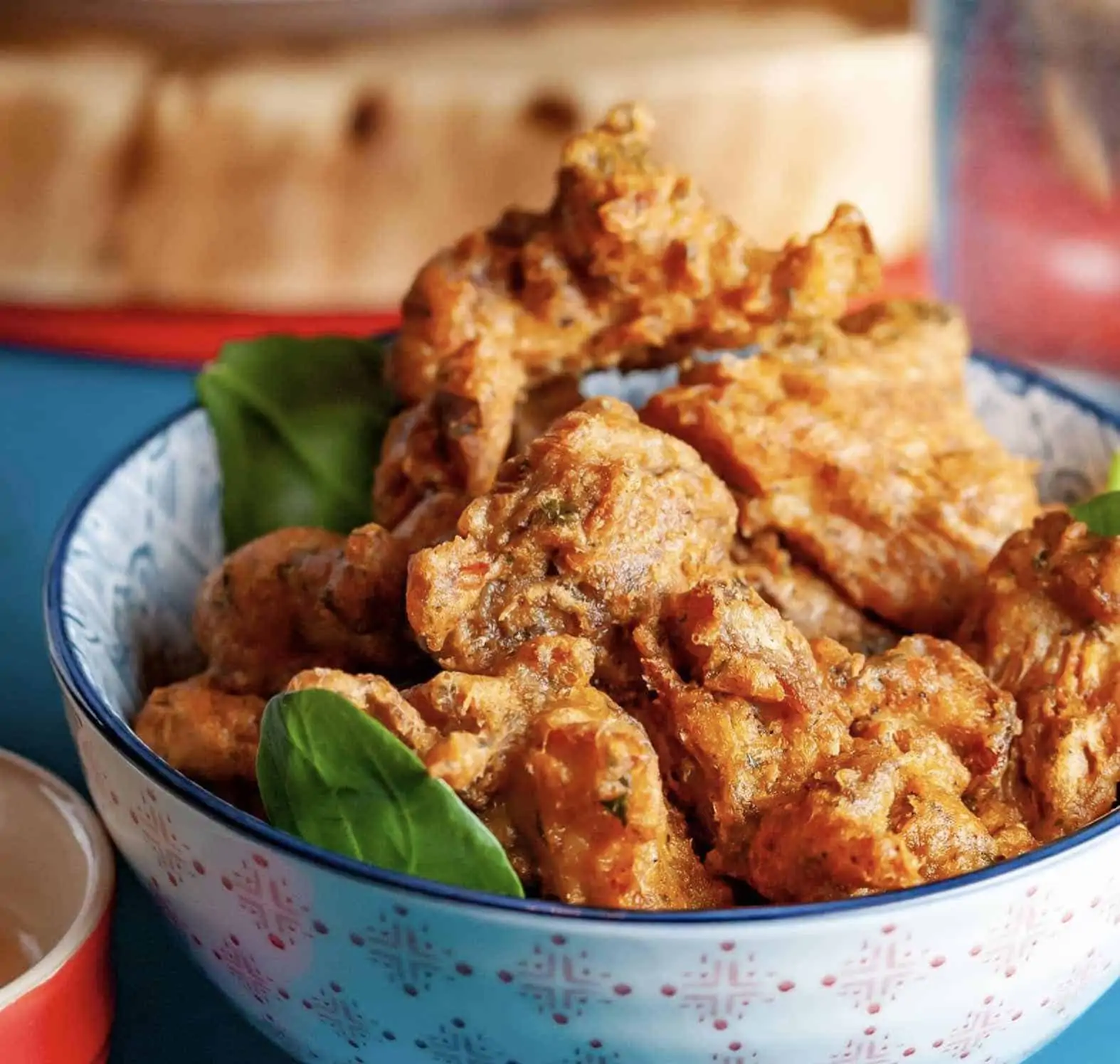 Spice Up Your Life
There's a whole world of flavors packed inside these city limits, guaranteed to satisfy your wanderlust without even booking a plane ticket. From the simmer sauces of India to the curries of Thailand, mouth-numbing Sichuan peppercorns of Chinese stir-fries and subtle seasoning in Vietnamese pho, heat up your next meal with some global cuisine.
Ma Ma Wok: At a glance, the menu looks pretty standard for most Chinese restaurants; lo mein, sweet and sour fish, steak with broccoli, sesame chicken, and all the other staples. Look closer, though, and you'll see that all these meats are plant-based, offering a rare taste of these savory delights. There are easily 100 or more unique entrees to chose from, and nothing is off limits.
Jyoti's World Cuisine: When you can't decide what to eat for dinner, pull up a chair at Jyoti's table, and you're bound to find something delicious. Dishes span the globe, including Indian baingan bartha, Indonesian Laksa with jackfruit, the North African stew with vegan sausage and the Korean Japchae with tofu. No matter what you have for your main course, do NOT leave without trying dessert. Where else can you find vegan halo halo and tres leches, all under one roof?
Chaat 'N' Dosa: For a hearty snack or satisfying meal, you can't beat this incredibly affordable Indian street food. Few dishes ring up over $7, and almost everything can be made vegan on request. When in doubt, order another plate. No one will regret having leftovers for tomorrow.
Be Vegan: This ghost kitchen is delivering the goods on Italian-Indian fusion. That means tikka masala penne, plus more traditional offerings from each unique cuisine.
Light, Living, and Healthy Foods
Eating fresh, whole foods doesn't have to be a raw deal—unless that's what you're looking for in the first place! These are some of the freshest vegan restaurants in Charlotte!
Coffee Break
Whether you want to relax or recharge, coffee is the answer. Never worry about finding dairy-free alternatives to lighten your latte again because there are robust vegan options brewing across the city.
Queen City Grounds: Rise and shine like royalty with more than your average cup of Joe. Beyond the hand-crafted drinks, you'll find a wealth of vegan eats that include avocado toast, breakfast sandwiches, burritos, and bagels.
Smelly Cat: The quirky name belies the serious approach to meticulously harvesting and roasting coffee, treating every cup as both an art and a science. Even if you're not big on the beans, you should still stop by for a vegan cookie or bagel. Ask for help picking out the plant-based treats, since not everything here follows suit.
Rosie's Coffee & Wine Garden: There's no shortage of non-dairy milk options to lighten your latte, and the bakery case is well-stocked with treats specifically marked as vegan, such as muffins and scones
Vegan Bakeries, Donuts, Ice Cream, & Desserts in Charlotte
Don't just save the best for last; take a bite out of life and indulge your cravings when they hit! You won't regret a single sugar-coated, sprinkle-covered, or chocolate-dipped bite from these sweet spots.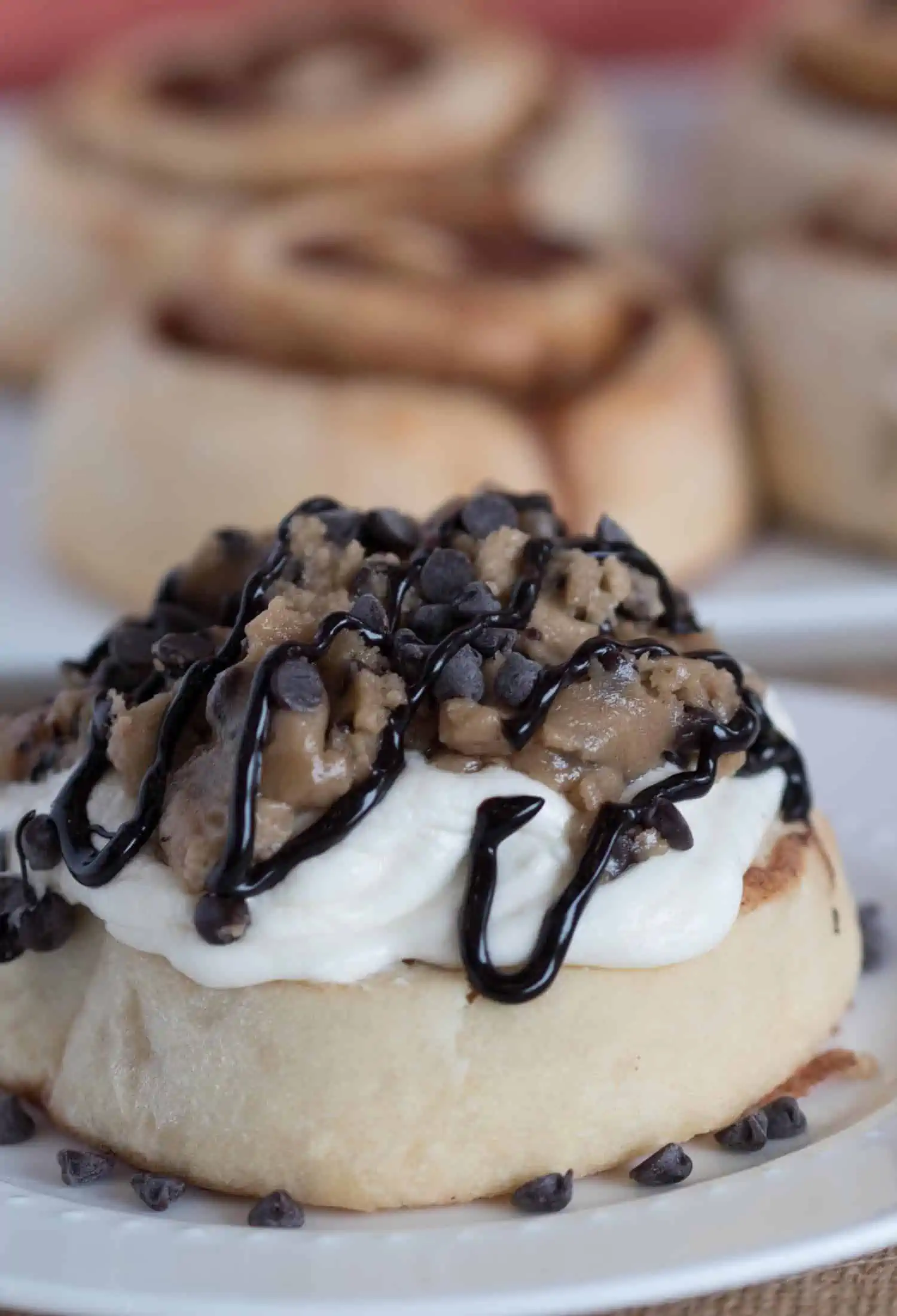 Dairy-Free & Vegan Ice Cream in Charlotte
Artisen Gelato: Scooping up super-premium gelato like you've only dreamed of before, you may need to pinch yourself because these ultra-creamy, decadent flavors are all dairy-free, egg-free, gluten-free, and nut-free. If you can only get one dessert… Get a triple scoop. You'll only regret not getting more.
Title Belt Frozen Desserts: This all-vegan ice cream pop-up is knocking out the competition with bold, oat-based frozen treats that are inspired by the seasons.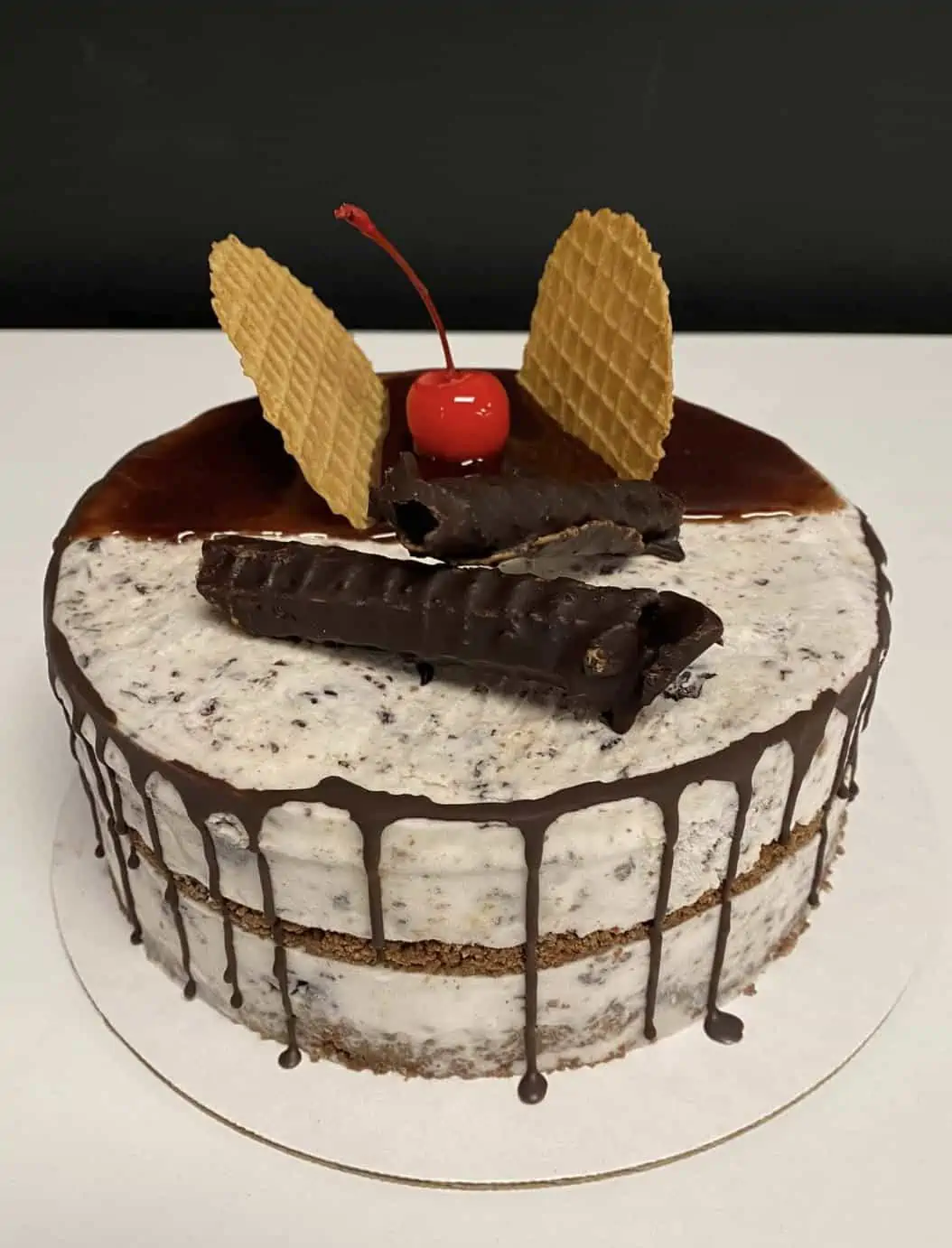 When you are considering where to go on your next vacation, don't forget to include Charlotte, North Carolina, in your itinerary. This city in the South has plenty of charm, word-class restaurants, sports to watch and play, and historic attractions, all of which make it well worth a visit.
More Vegan City Guides:
We hope you enjoyed this guide sharing the best vegan restaurants in Charlotte, North Carolina! If we missed any of your favorite Charlotte vegetarian restaurants, we invite you to highlight them in the comments below. Many thanks to Hannah Kaminsky for her help with this article. This article may contain affiliate links that support our work at World of Vegan at no extra cost to you. Thanks for stopping by, and we hope to see you again!