Just a hop, skip, and a jump away from Berkeley and San Francisco, Oakland is right across the Bay Bridge and is full of rich cultural history and delicious food.
Home to artists, students, activists, tech disruptors, and culinary innovators alike, it is absolutely worth spending time in. Rather than living in the shadow of The Golden City, Oakland is the shining jewel of the East Bay. This is especially true when it comes to vegan restaurants in Oakland. Hop on BART for a quick trip across the bridge, and you'll find a bold new adventure ahead of you when the railcar doors reopen.
While you can find solid vegan food options at just about any restaurant or café, and substantial vegan menus at over 100 notable venues, there are only a handful of 100% vegan restaurants in Oakland. These are your best bets for a wholly satisfying, instantly gratifying experience that directly supports the local community.
Vegan Coffee Break & Sugar Rush
Don't forget to leave room for dessert! These treats alone are worth making a special trip for.
There's never a bad time to visit this popular vegan café to grab a cuppa coffee and dig onto one of the numerous pastries made from scratch every day. From scones to cinnamon buns, chocolate truffles to tiramisu, and luminous layer cakes towers high into the sky, everything pairs perfectly with a bracingly strong cup of coffee in hand. While you won't see a vegan label anywhere in this cafe, rest assured this vegan bakery and cafe is vegan owned and everything is 100% vegan.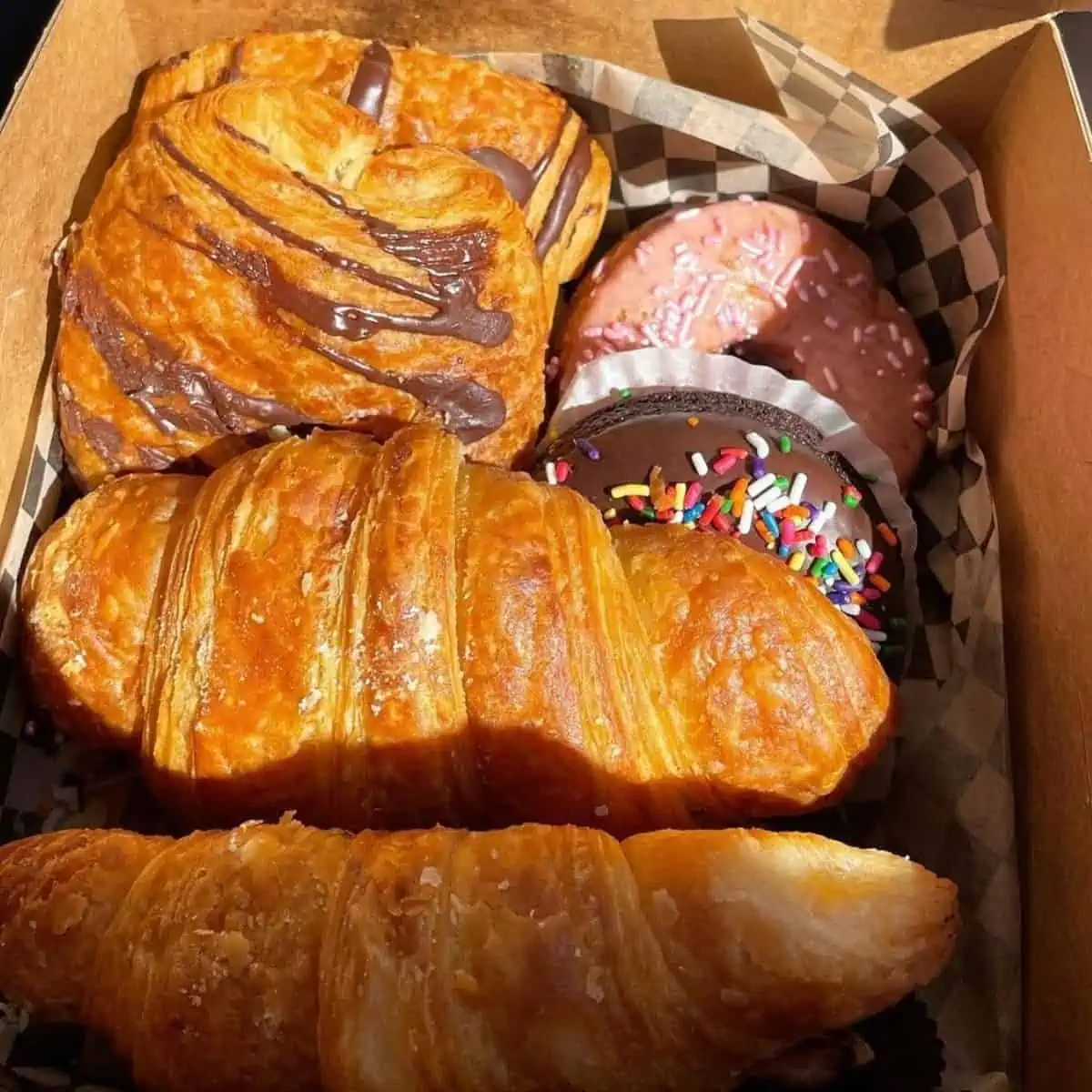 "Have your cake and eat it, too" is one of the most widely misquoted phrases in all of history. If it was correct, it would have included vegan donuts and vegan gelato. Finally, these two unbeatable treats meet where you can get decadent frozen custard scooped right on top of your warm apple fritter. Now that is what it means to have it all.
If only donuts grew on trees… Well, this might be the next best thing! Come early to enjoy both vegan cake and yeasted donuts fresh out of the fryer. Fancy flavors like salted caramel, matcha latte, Mexican hot chocolate, and candy cap maple espresso set these tender treats apart from the pack.
It's all about that cold, hard cash(ew milk) money. Their delicious creamy vegan ice cream is churned in small batches and available in pints through local boutiques, the scoop shops are the best way to try all the flavors. Plus, you can top it all off with decadent hot fudge or caramel sauce while you're at it.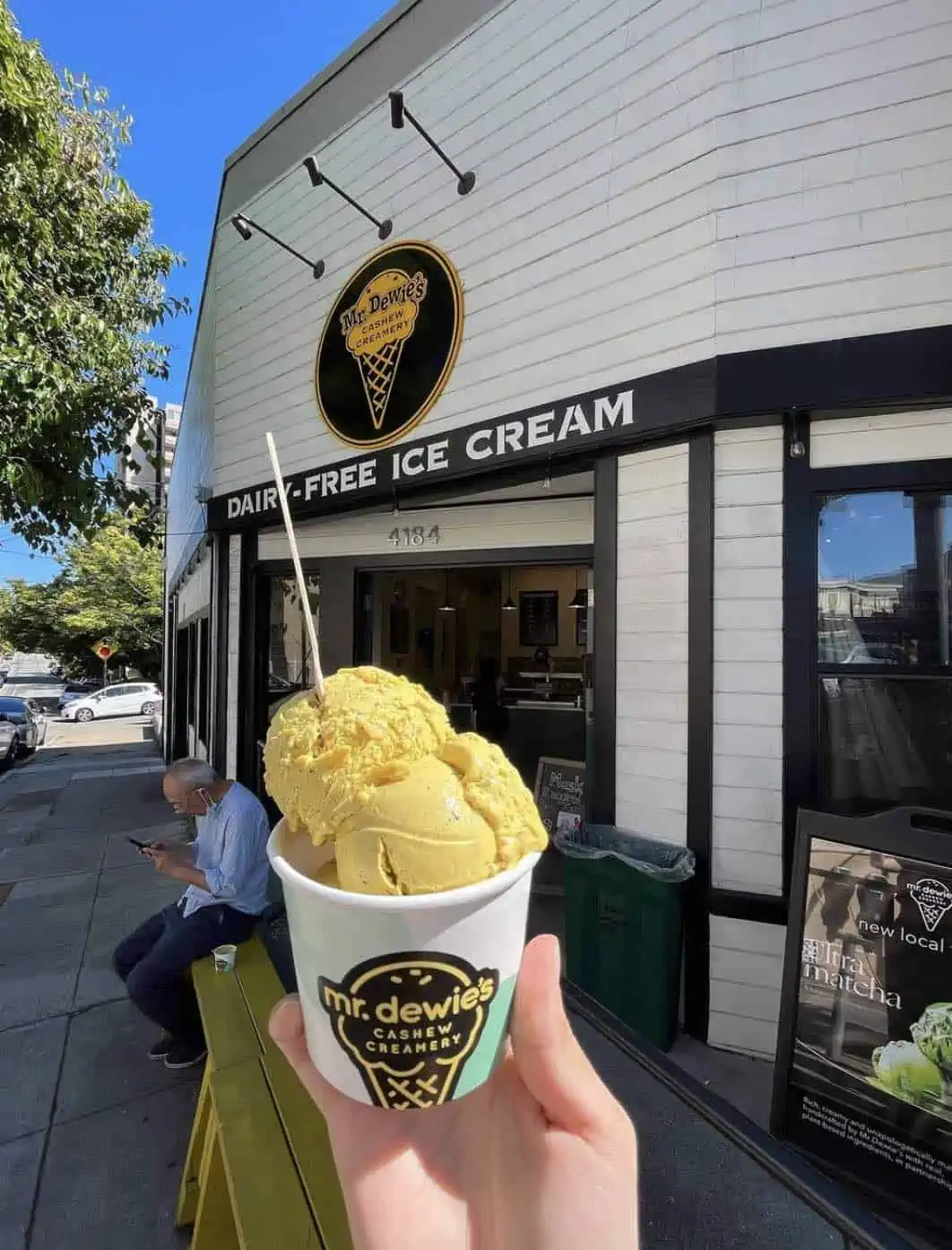 Oakland Vegan Soul Food
Looking for some comfort food to feed your soul? Home cooking like mama (never) used to make, you'll find all the best southern staples, guaranteed to fill your stomach and heart with comfort.
Bringing authentic Louisiana Creole classics to the west coast, you'd better come with an appetite. Souley Vegan Oakland is the first vegan soul food restaurant to open—and since then many have followed. Best known for their gumbo, southern fried tofu, and mac & cheeze, your best bet is to go for a combo plate to load up on all the good stuff. You might just need someone to help roll you home afterwards.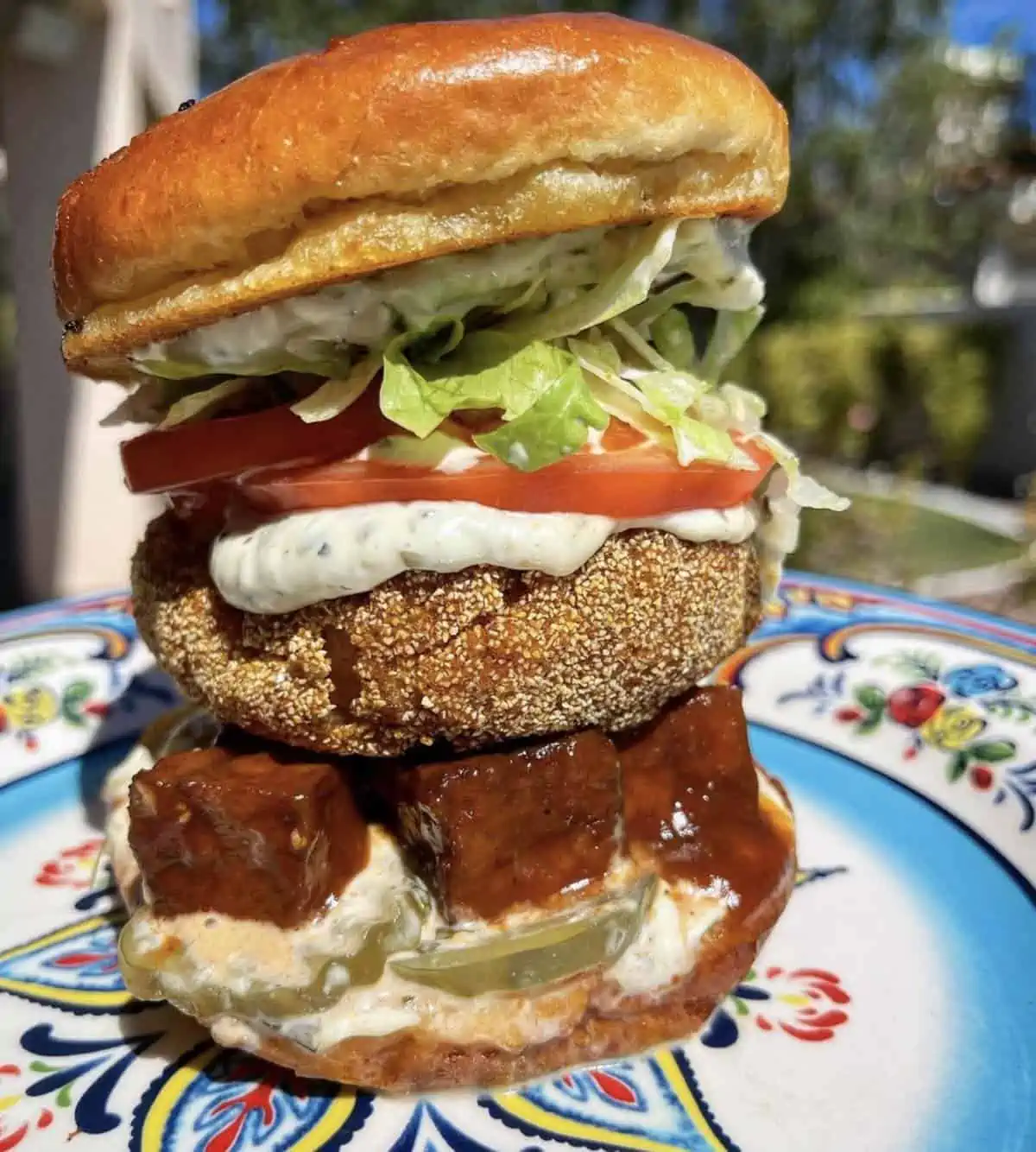 Drawing a genuine mob scene since day one, there's always a crowd, but it's always worth the wait. Best known for their BBQ plates, the brisket is unparalleled in smoky flavor and melt-in-your-mouth texture. Get a side of "smackaroni" and collard greens for the complete cookout experience.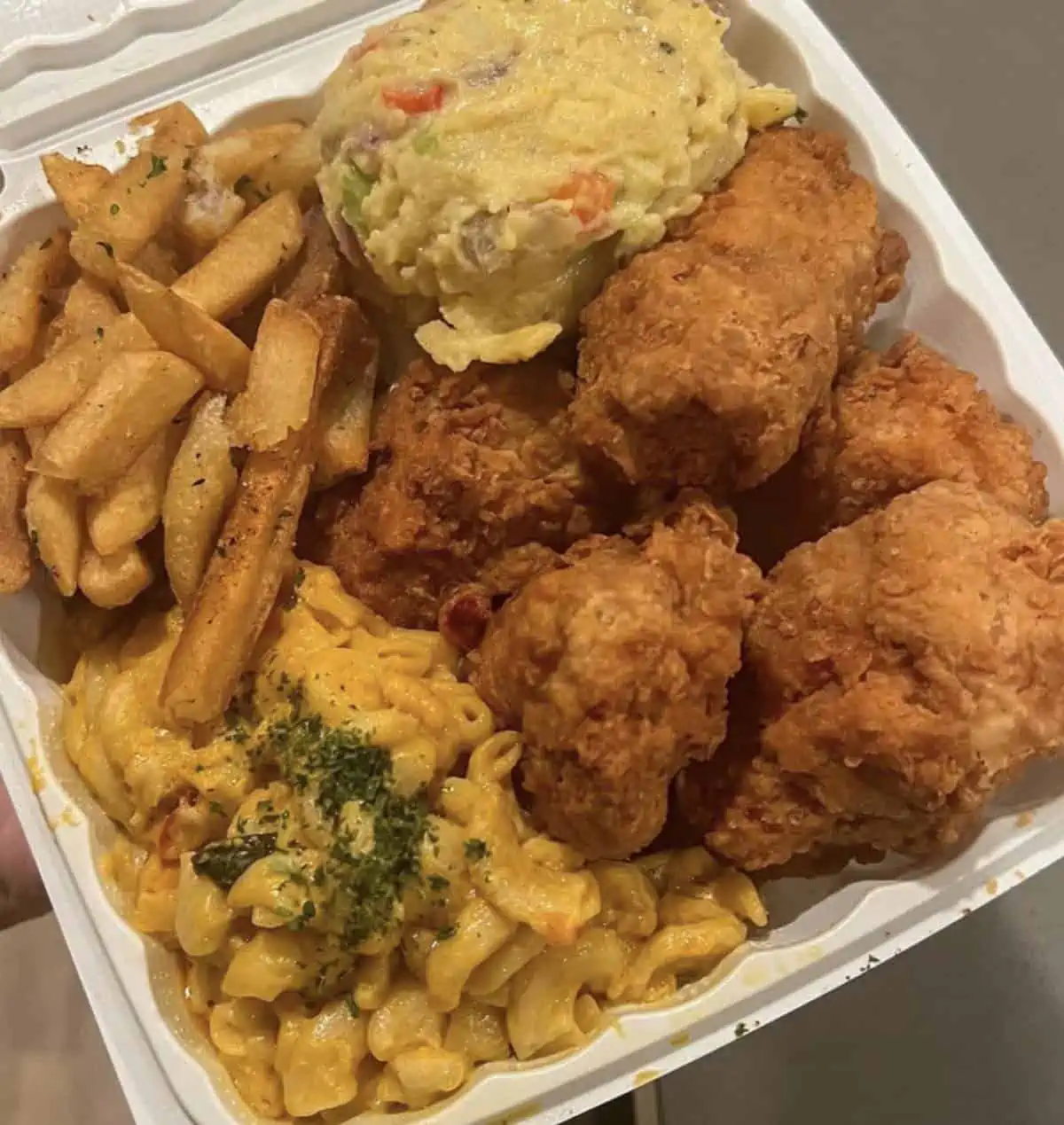 Where's the Beef?
When you're craving a thick, juicy burger with all the fixings or totally loaded tacos, animal protein need not apply. These places are throwing down patties that could convert an omnivore:
Beginning life as a lone truck roaming the city streets, these burgers have proven staying power and set down roots with a brick-and-mortar in the heart of Oak Town. Even the most basic burgers are perfectly charred, smothered in savory caramelized onions, dripping with melted dairy-free cheese, and piled high with fresh veggies on a soft, buttery bun. Do not overlook the luscious milkshakes or crispy crinkle cut fries while you're there.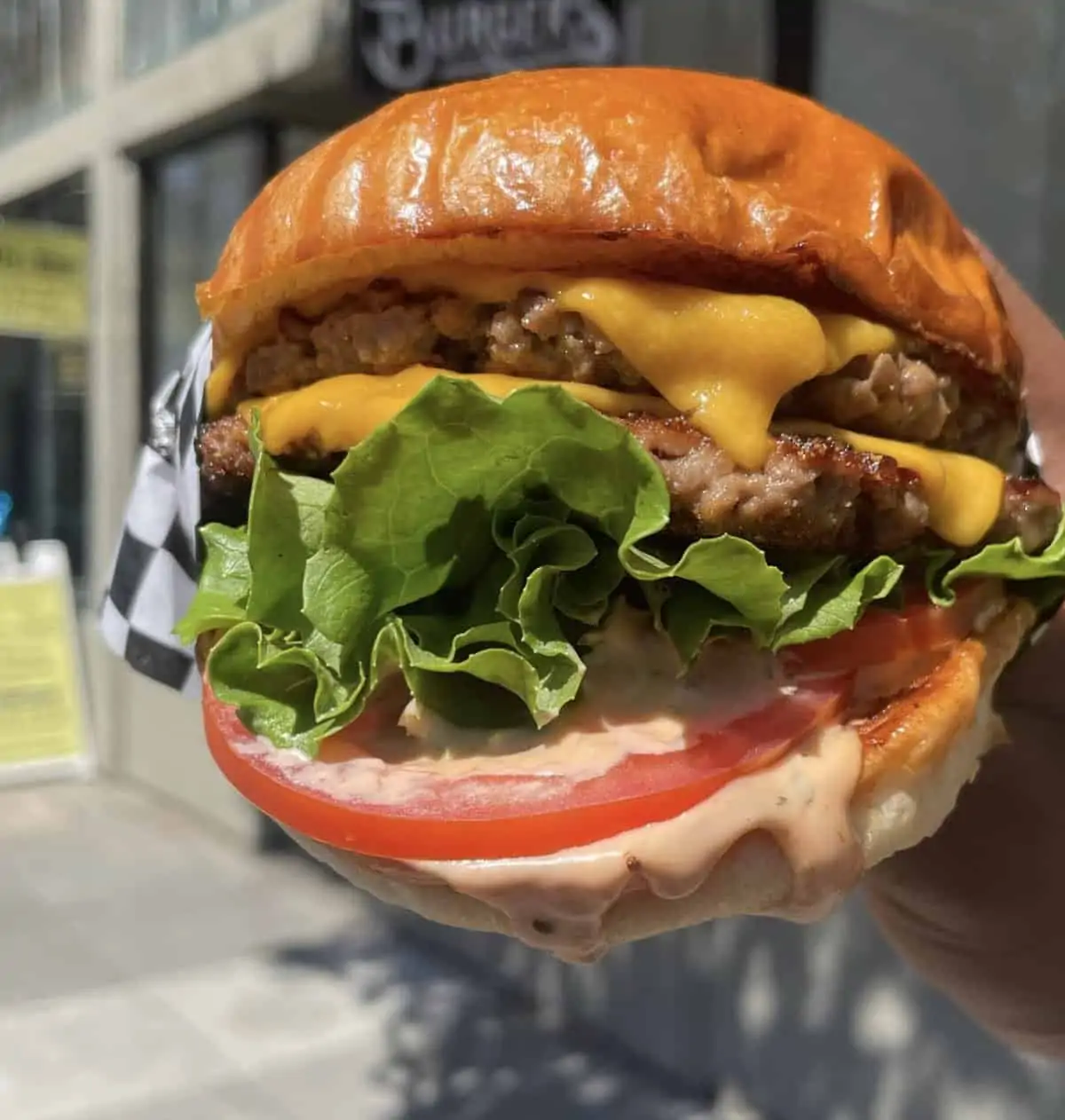 Originating in the surfy college town of Santa Cruz, this beloved vegetarian diner has since reopened at the Longfellow Food Hall in Oakland. Best known for their burgers, nachos, and milkshakes, you can also find out-of-this-world favorites like taquitos, soups, and salads on their menu.
This place is completely nuts—literally. Everything is nut-based, from tacos, wraps, smoothies, and desserts. They even sell their own line of nut cheezes, nut milks, and nut meat for you to turn into your own nutty creations at home.
Brunch Like a Boss
Brunch is serious business on the weekends. Score big points with these popular Oakland vegan brunch spots, where you can enjoy breakfast and lunch all in one epic meal. Note: some of the restaurants listed in other categories also serve epic vegan brunch meals, including Timeless Coffee, Donut Farm, and Souley Vegan.
It's hard to describe the food from GAY4U as anything other than massive. Insane, gut-busting burritos and their famous mega babe burgers are staples, but the weekend waffles are standout winners in my mind. Even better than getting a great meal is being able to directly support the local community with your purchase; a portion of sales will go to pay for 80-100 meals at encampments in Oakland and trans POC always eat free.
Thinking of Millennium as only a vegan brunch spot is honestly doing them a disservice; better know for their plant-based fine dining dinners that have previously landed them on the Michelin Bibb Gourmand list, chef Eric Tucker knows what he's doing in the kitchen from sunup to sunset. Some of my favorite meals have been in that midday sweet spot, though, thanks to stacks of pancakes layered with seasonal fruit compote, pillow-soft French toast, and so much more. The fried mushroom appetizer is a must-try!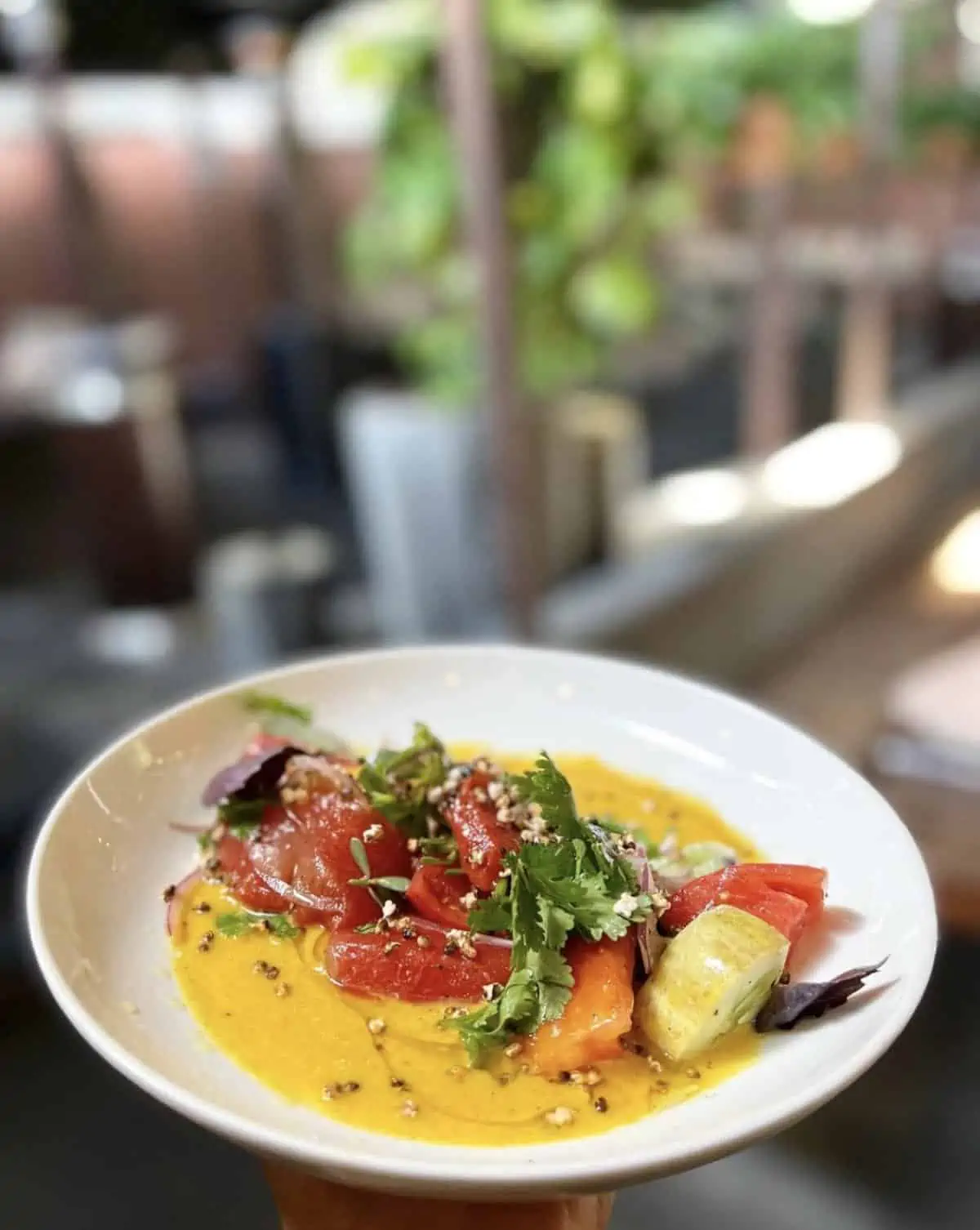 Hearty but Healthy Vegan Restaurants in Oakland
It can be difficult to make healthy choices amidst such tasty temptations. Eating well shouldn't feel like a sacrifice, which is exactly why these health-conscious plant-based restaurants keep pulling in crowds.
With two locations in the city, you're never too far from a balanced macrobiotic meal in Oakland. The set menu changes twice a day, for lunch and dinner, including a variety of seasonal beans, grains, pickles, salad, and soup. Don't even bother checking what's available before you go; it never disappoints.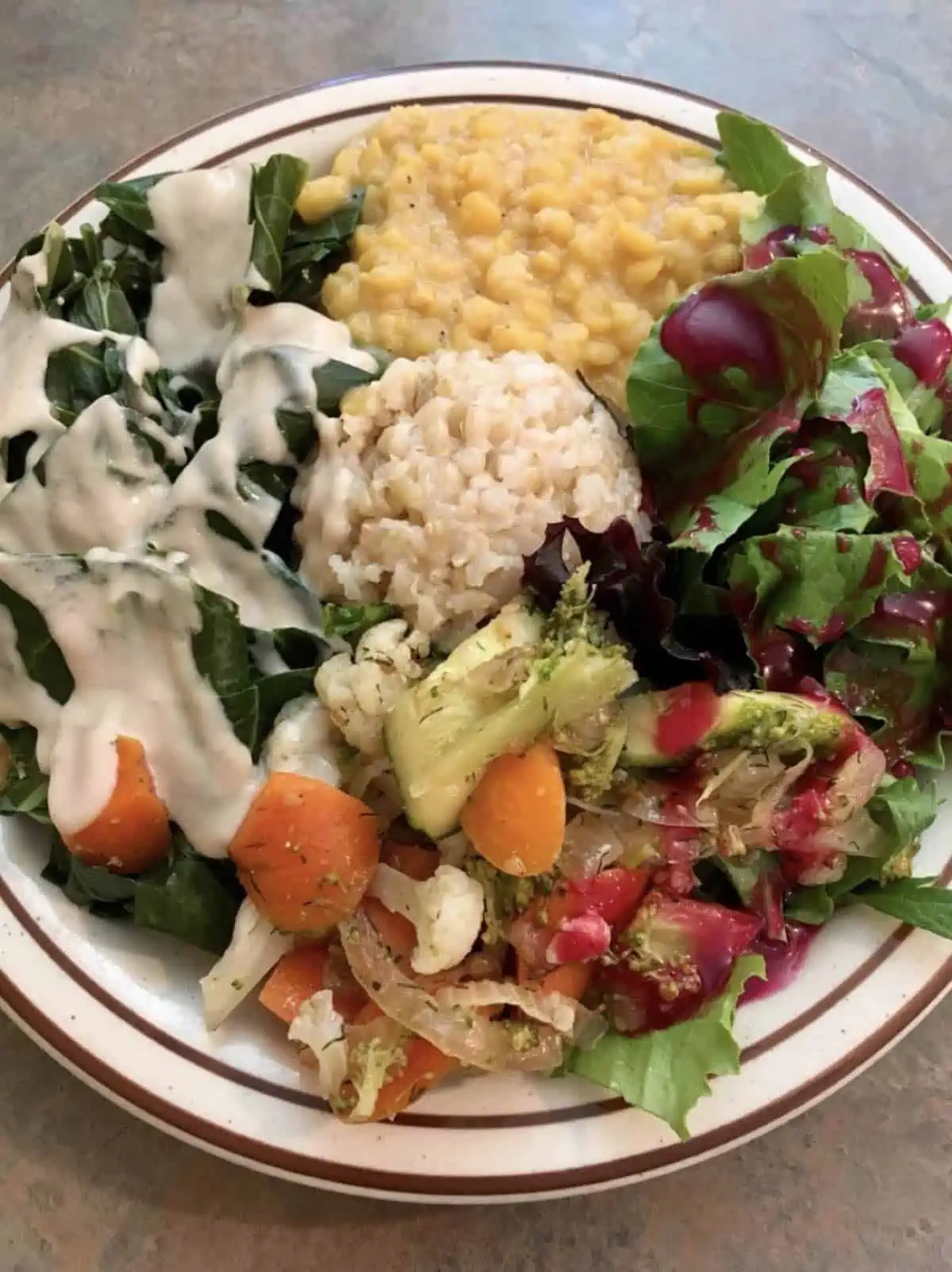 Far East in the East Bay
Take in a world of flavors here in one single city, and in some cases, right across the street! These spots share a taste of Asian cuisines without the risk of accidentally eating any animal products.
Farewell to The Vegan Restaurant Ghosts of Oakland (Now Closed)
San Francisco might be the main draw for tourists visiting Northern California, you'll miss out on some of the best vegan bites in the Bay Area if you don't stop over in Oakland, too.
Oakland is also home to make noteworthy vegan businesses and vegan public figures. HodoSoy, the company that supplies tofu to Chipotle and makes delicious tofu products, is Oakland-based.
Vegan Public Figures in Oakland
Oakland is also home to make noteworthy vegan businesses and vegan public figures. For instance, Hodo Foods, the company that supplies tofu to Chipotle for their Sofritas (and makes numerous delicious tofu products), is Oakland-based.
You may also recognize the following active vegan personalities and change-makers walking the streets in Oakland:
Vegan Groups & Events in Oakland:
If you're looking to find vegan community in Oakland, hanging around vegan restaurants in Oakland is a good place to start. But there are also some events and organizations that have come together over the years to support community-building and connection. Not all of these are currently active, but you can find information about them on sites like Facebook and Meetup.com.
More Vegan City Guides:
We hope you enjoyed this guide sharing the best vegan restaurants that Oakland, California has to offer! If we missed any of your favorite Oakland vegan restaurants, please do show them some love in the comments below. Many thanks to Hannah Kaminsky for her help with this article. This article may contain affiliate links that support our work at World of Vegan.