Ordering vegan at California Pizza Kitchen doesn't have to be crazy or confusing—no need to decline your friend's invitation to a delicious dinner. You can quickly design your own dishes by ditching the dairy and minus-ing the meat.
While you'll mostly be consuming carbs (mmm…comforting carbs!), you can always add variety with veggies. Pile on the peppers, bulk it up with broccoli, or alienate your date with an overload of onions—your hunger has its own set of rules, am I right?
Choosing Your Cuisine at CPK
It's easy to make the most out of these mouthwatering menu options. You only need to find some flexibility, channel your creativity, and power up some patience. Luckily, we're here to help you out!
Pizza – Plan your own perfect pizza by choosing a crust (Original or Crispy Thin), sauce (Pizza Marinara, Vegetarian Black Bean, Spicy Marinara), and veggies with no cheese or meat.
Pasta – Create your own pasta plate by asking for the Tomato Basil sauce, no cheese or meat, and extra veggies.
Salad – Customize other salad selections by asking for no dressing, cheese, or meat.
Starters – While there are only a few selections to munch on, it might just be enough to make the meal worthwhile.
Politely pass on these non-vegan menu items:
Crust – The gluten-free cauliflower crust has eggs in it and is not vegan at California Pizza Kitchen.
Dressings – According to California Pizza Kitchen's Vegetarian/Vegan Nutrition Guide, none of the salad dressings served at the restaurant are vegan-friendly. CPK suggests asking for oil and vinegar for dressing. However, CPK's bottled store-bought Thai and Italian dressings both have fully vegan ingredients. They are available on their website and select stores. Ask if either of these are available when dining out.
The list of specific vegan options below will help sort through the selections quickly and easily.
Is the California Pizza Kitchen Plant-Based Chicken Vegan?
Heard the news at California Pizza Kitchen? Now, you can order their brand new "Don't Call Me Chicken" BBQ pizza at all locations. Their plant-based chicken creation is cholesterol free and made with only 7 ingredients (including wheat and soy). You can find detailed nutritional information and ingredient list here.
Though the website states that this speciality pizza is not available as vegan at this time, you can easily order this plant-based protein on the side and add to your own cheese-free pizza with vegan-friendly sauce. Let's team up and contact the company to state our wishes. We are dying for a fully vegan pizza with all the toppings!
Options for Ordering Vegan at California Pizza Kitchen
Vegan Appetizers:
Lettuce Wraps (ask for Chinese vegetables only)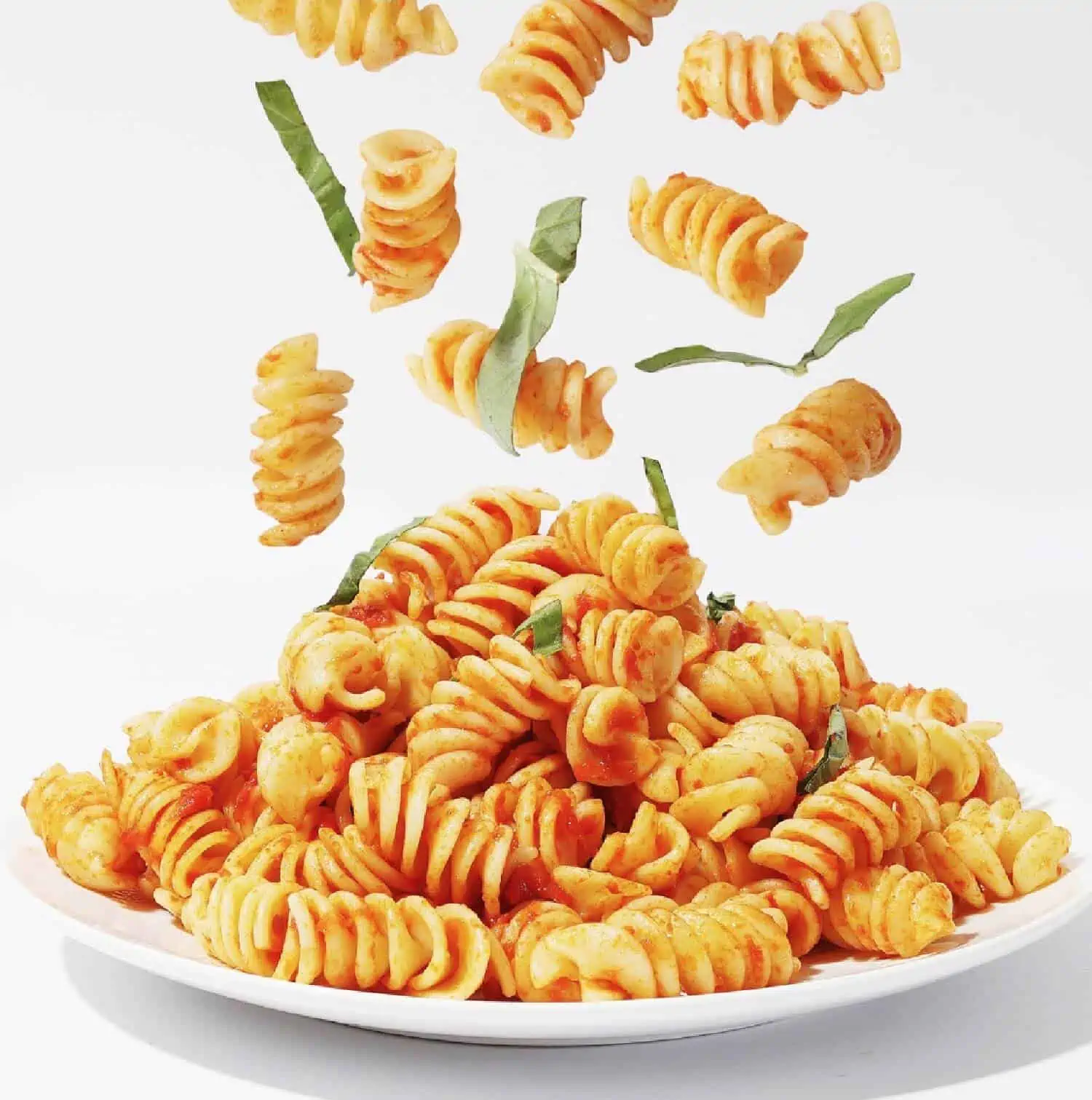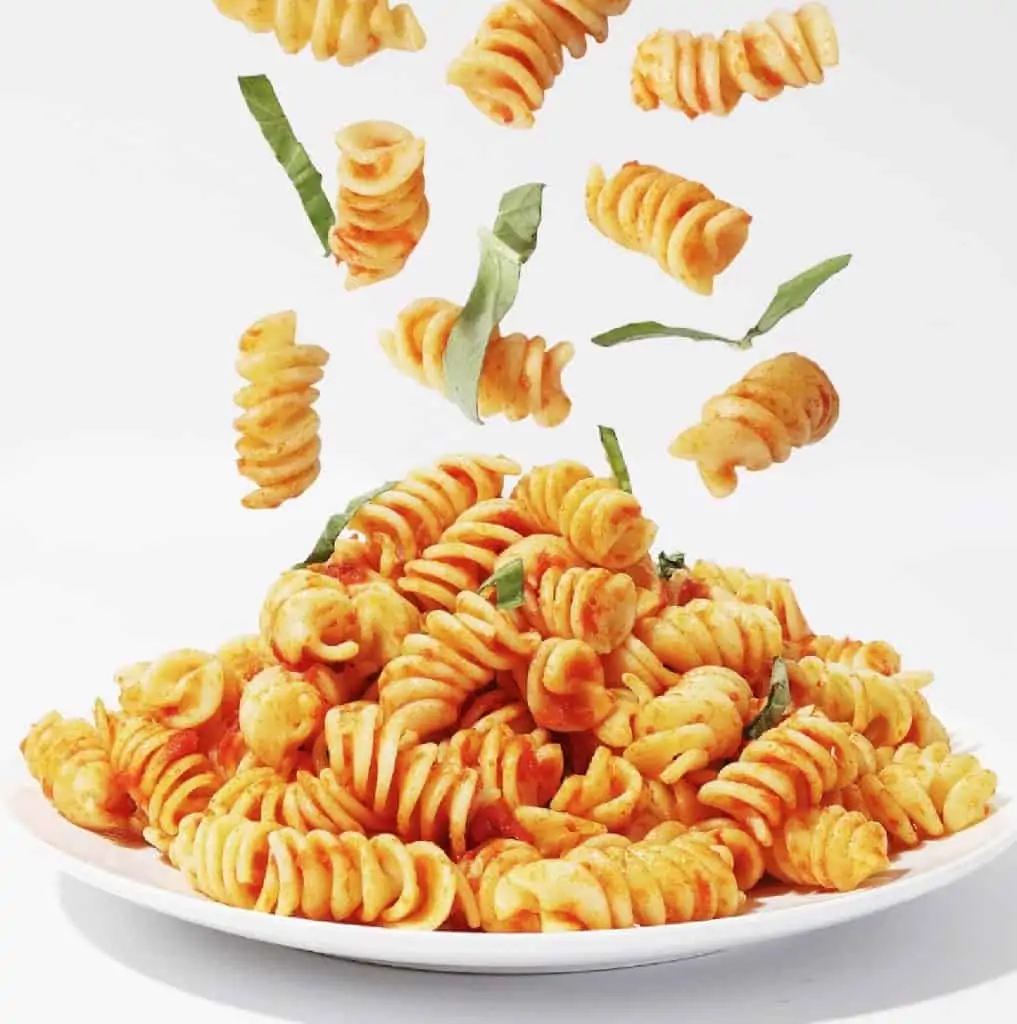 Kids Options:
Fresh Fruit
Fusilli Olive Oil
Fusilli Tomato Sauce
Veggie Salads at CPK:
Roasted Veggie (no Dijon Balsamic)
Mediterranean Side Salad (no feta or Mustard Herb Vinaigrette)
Note: Request oil and vinegar, lemon juice, or avocado. See below for more details.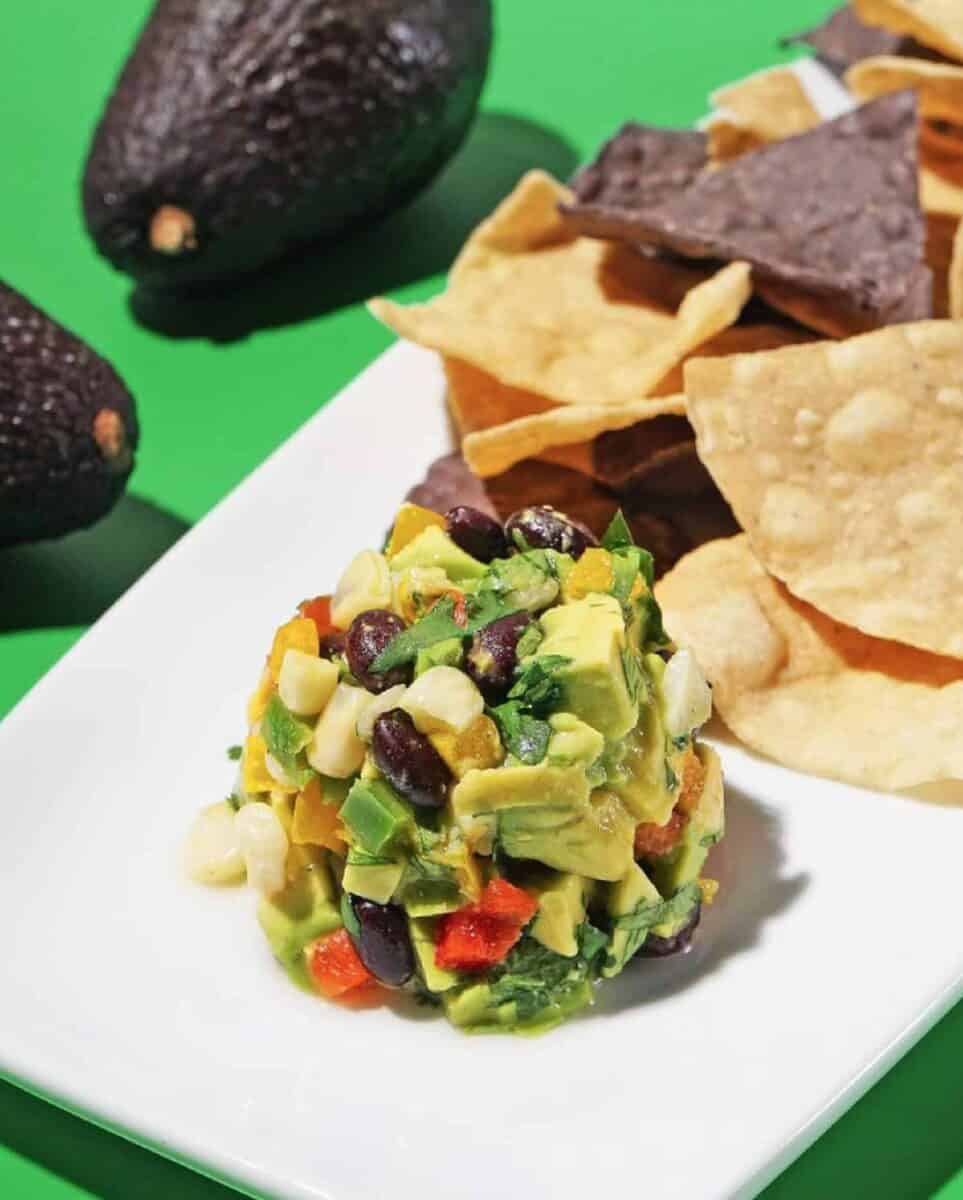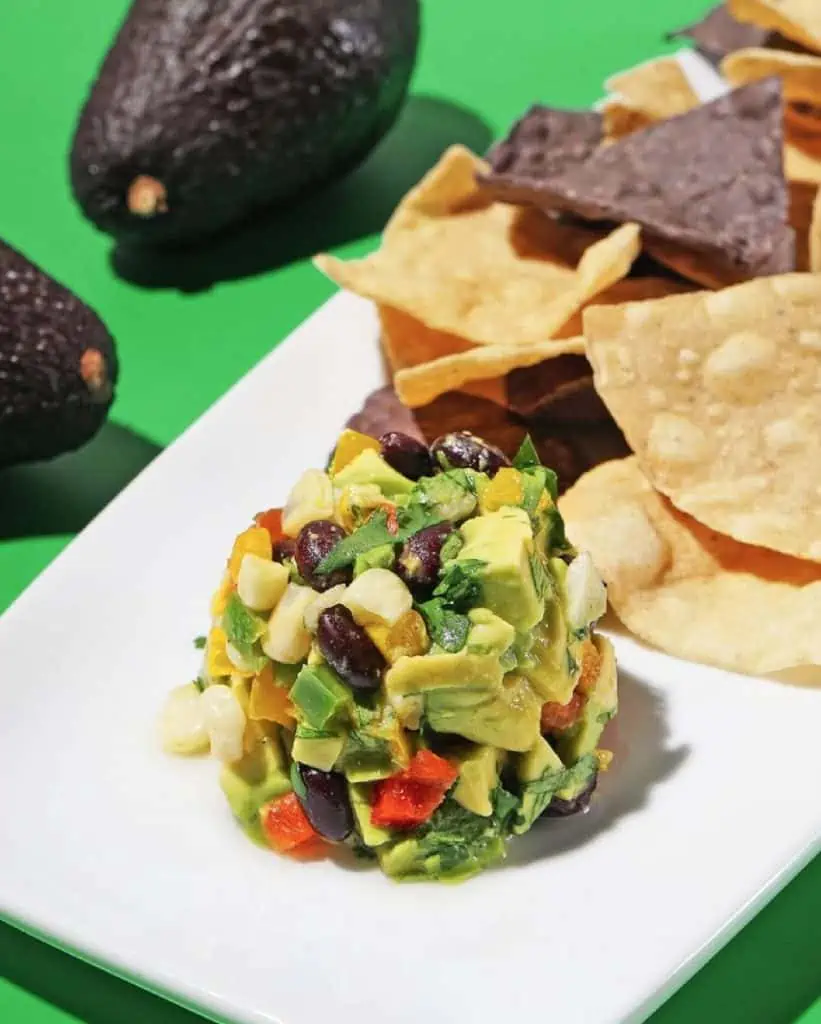 Vegan Small Plates:
White Corn Guacamole & Chips
Asparagus & Arugula Salad (no cheese, available in Hawaii only)
Shaved Mushroom & Spinach Flatbread (no cheese, available in Hawaii only)
Vegan Soup:
Dakota Smashed Pea & Barley
Plant-Based Pasta:
Vegan Pizza:
California Veggie (no cheese)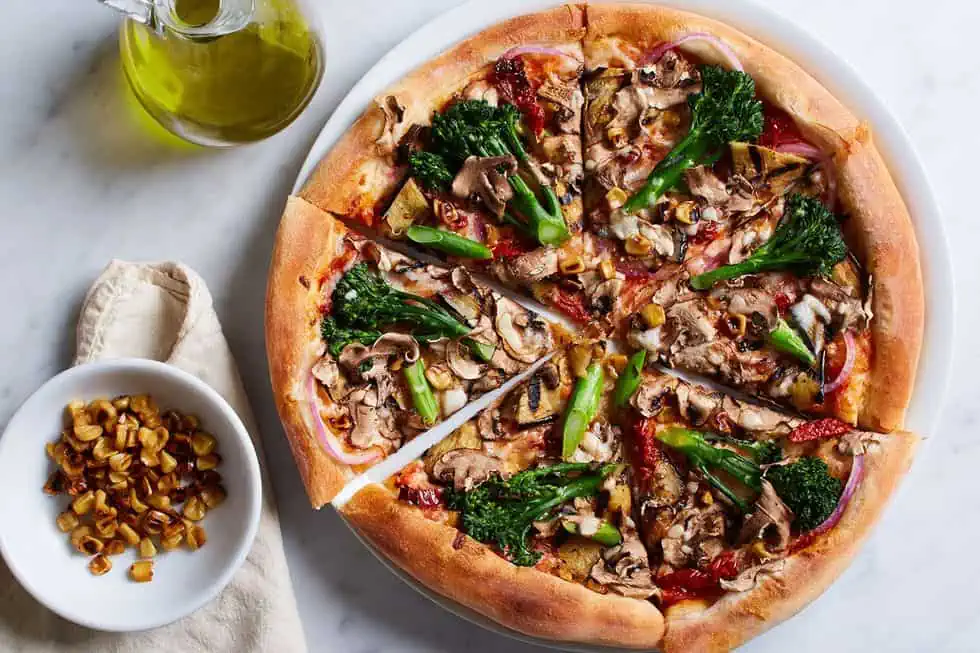 Plant-Based Power Bowl:
Bahn Mi (no chicken or vinaigrette)
California Pizza Kitchen also offers alcoholic beverages, but the options differ from one location to the next and also from state to state. Please double-check your options on Barnivore.com—the vegan beer, wine, and liquor guide.
Tips for Dining Vegan at California Pizza Kitchen
Passionate About Protein?
If veggies won't fill you up, then feel free to bring in your own plant-based protein. Beans, veggie burgers, or vegan meatballs can make any meager meal more manageable.
Only Option is Olive Oil and Vinegar?
Although the CPK Vegetarian/Vegan Guide clearly states that no salad dressings are vegan, there is no indication of a date when this was updated. Although they recommend choosing olive oil and vinegar, there are couple of dressings that you can consider: Thai and Italian. These dressings are branded California Pizza Kitchen, but we can't assume they are also available at all restaurant locations. The ingredients of these two flavors appear to be vegan-friendly. Feel free to ask for extra avocado or lemon juice if vinegar is not your thing (or if you follow an oil-free diet).
Arm Yourself With Additions!
Power up your pasta or pizza (or even salad!) with a handful of nuts, seeds, vegan bacon bits, crushed red pepper, vegan cheese, or even some dried onion flakes. If you have time to plan ahead then you can bring tasty toppings to add texture and flavor.
Depressed About Dessert?
Sadly, CPK has no vegan options for dessert. If you're in the baking mood, you can whip up some Maple Blondie Brownies or out-of-this-world Oatmeal Cookies ahead of time to satisfy your sweet tooth.
Helpful Hints When Ordering Vegan at California Pizza Kitchen
Browse the California Pizza Kitchen website before ordering.
Download this CPK nutrition information guide: California Pizza Kitchen Vegetarian & Vegan Guide to make sure you are purchasing a vegan-friendly item. The products offered at California Pizza Kitchen may change, even though the PDFs seem to be updated regularly.
California Pizza Kitchen locations offer different items. We highly suggest that you check the website and choose the specific restaurant you're planning to visit before you go there. While researching the menu, I found that item availability varied from state to state and town to town. Additionally, some options are only available in Hawaii (lucky them)!
If ordering CPK vegan through an online delivery service, make sure you clearly specify any substitutions you would like, especially concerning eggs or cheese. If you're worried that your request may be overlooked then it might be a better idea to call or go there directly to order.
Fun Facts About California Pizza Kitchen
CPK was created in 1985 by two Beverly Hills lawyers who were looking to change careers.
The restaurant is well-known for its innovation with unique and gourmet pizza toppings, taking credit for the birth of the BBQ Chicken and Thai Chicken pizzas.
Pepsico used to have a huge stock in California Pizza Kitchen. A rapid expansion nearly ruined the business with too many locations and not enough customers.
The pizza dough is entirely made by hand at each location. Every pizza chef has to go through a special certification to be able to make this artisan pizza crust.
The ovens are set at a whopping 550 degrees!
Want More Vegan Options at California Pizza Kitchen?
Let them know! Your voice matters. Request a vegan cheese or meat option for their pasta and pizza. Write them, message them on social media, talk to the manager of your local branch. Trust us, they are listening, and the more they hear it, the faster they'll evolve.
How to Order Vegan at Other Fast Food Chains
Have you found any other options that can be ordered vegan? Did you find something amazing that we missed? Please leave your tips in the comments below.
This California Pizza Kitchen vegan article is not sponsored and we are in no way affiliated with California Pizza Kitchen. At the time of this vegan California Kitchen menu article, the foods mentioned above are vegan. Since restaurants constantly update their menus and add or take away items, please keep this in mind when ordering vegan at CPK. There may be new items that are vegan and not listed or items listed here as vegan, which are no longer vegan. Take care to double-check.