Now, we know what you're thinking: "Yogurt without dairy? That sounds udderly ridiculous!" But fear not, dear friends, because there are plenty of plant-based options that are just as creamy and delicious as their dairy-based counterparts. From soy-based to almond-based to coconut-based and beyond, you'll be amazed at the variety of vegan yogurt on the market today. And let's be real, it's always fun to try something new and different, right?
In fact, this decade has seen more vegan dairy alternatives available to enjoy than ever before in human history. When it comes to vegan yogurt, you no longer have to settle for making yogurt out of powdered soy milk, as was the case not so long ago. If you're searching for dairy-free and plant-based alternatives to the creamy goodness, you've got many options.
So whether you're a vegan, lactose intolerant, or simply looking to switch up your yogurt routine, we've got you covered with this guide to the best vegan yogurt brands out there. It's time to get cultured with these plant-based options that will have you singing "Holy cow, this is good!"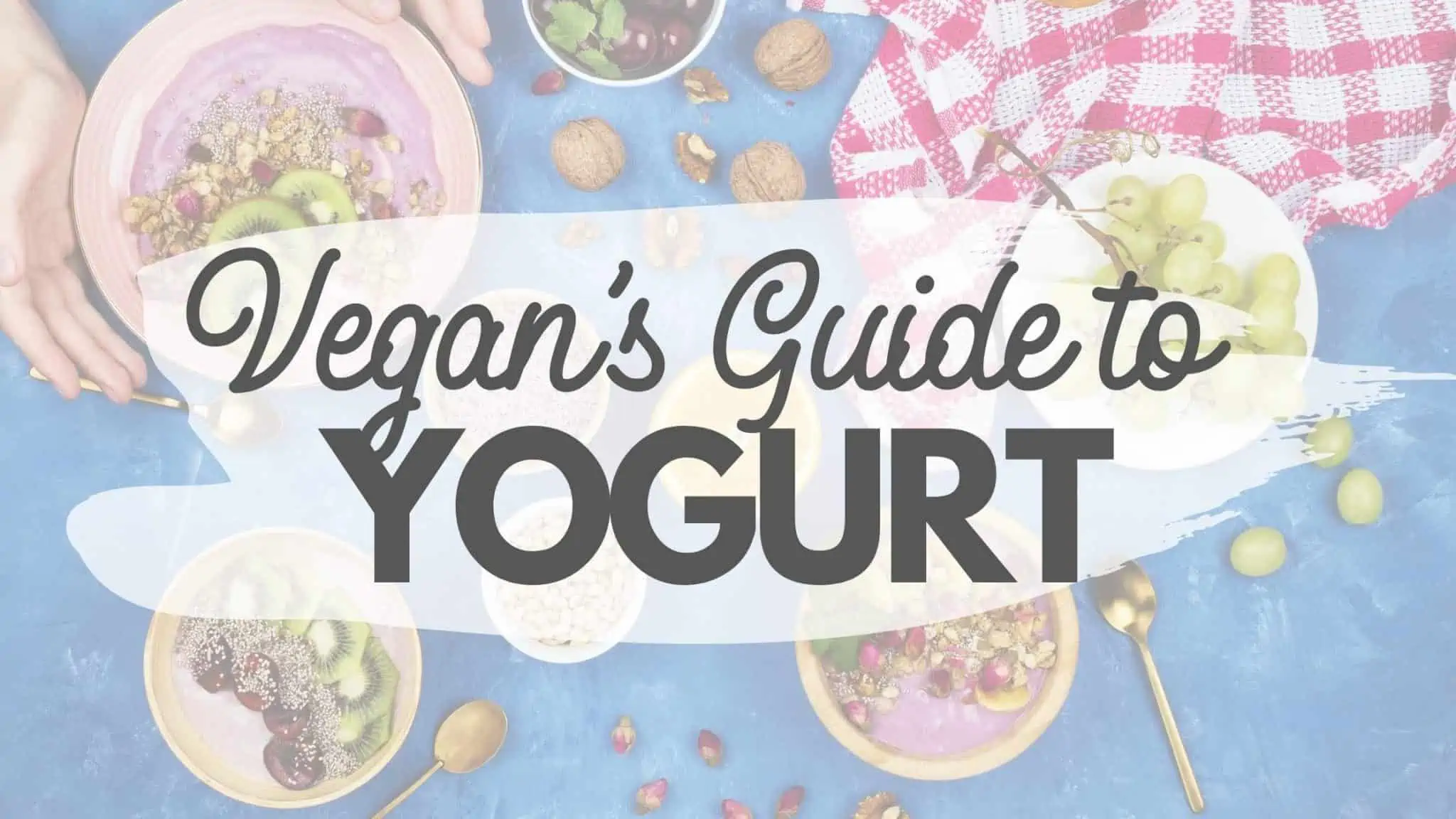 Is Yogurt Vegan?
Sometime, yes! Other times, no. Yogurt is often made from dairy (cow's milk, specifically), and dairy-based yogurts are not vegan. However, dozens of vegan yogurt brands have sprouted into existence and you can now find a variety of vegan yogurts at most grocery stores!
What Is Vegan Yogurt Made From?
Vegan yogurt can be made from a variety of ingredients. The most popular base seems to be coconut, and for good reason! Due to its high fat content, coconut makes an excellent base for vegan yogurt. But don't worry, coconut-haters. There are lots of other plant-based yogurt bases too!
Most Common Dairy-Free Yogurt Bases:
Almond
Cashew
Coconut
Oat
Soy
But there are endless nuts, seeds, and other ingredients that work for crafting creamy, dairy-free yogurt. One brand, Lavva, uses the Pili nut along with coconut and cassava to make their vegan yogurt!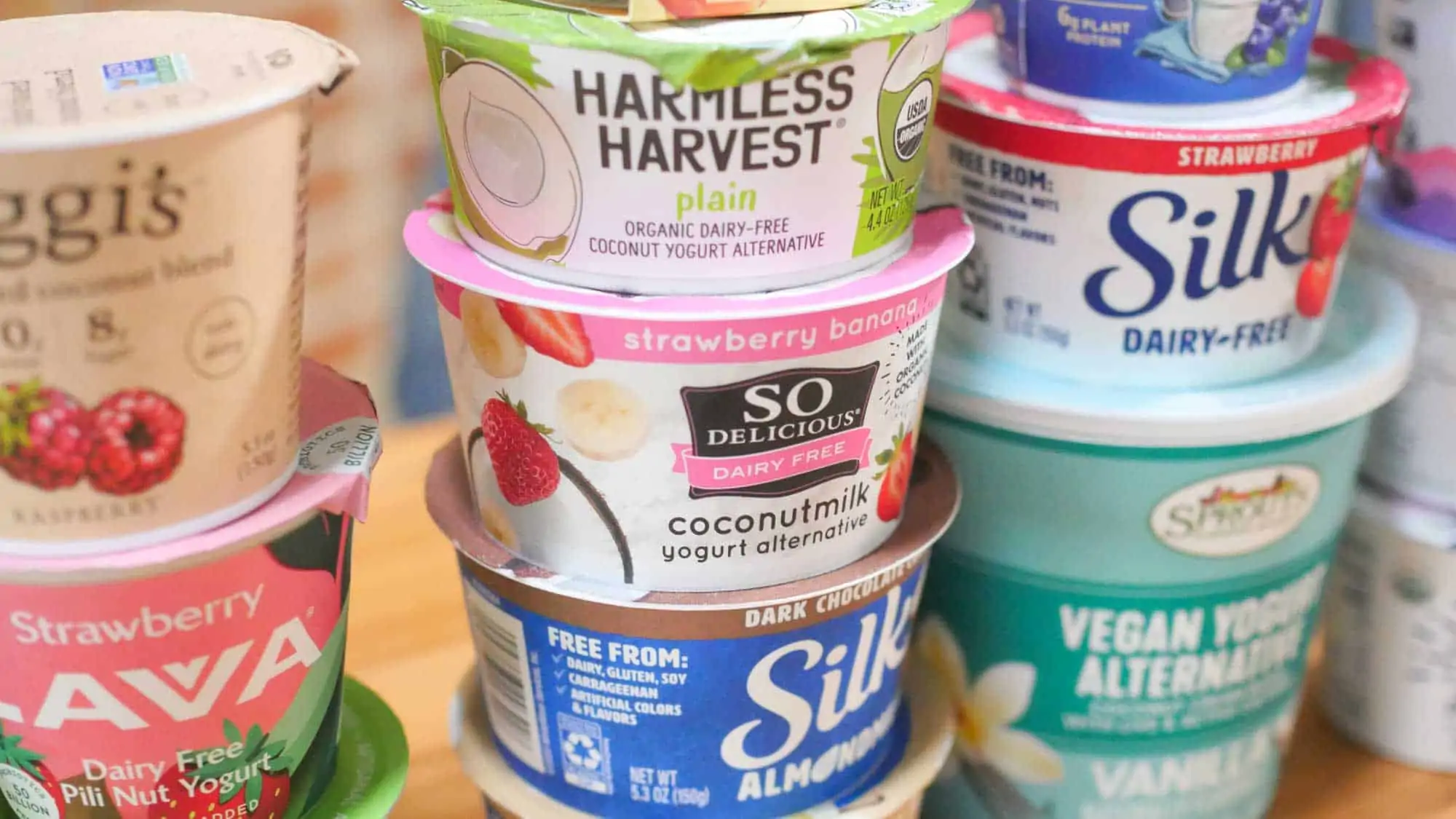 100% Dairy-Free and Vegan Yogurt Brands
The following brands only make yogurts that are 100 percent free of any animal products. Their bases and flavors vary so you may have a preference of certain brands over others!
Discover the wonder of oats with Oatly's exceptional oatgurt vegan yogurt range! Rooted in the goodness of oats, Oatly's yogurt offers a smooth, creamy texture that's both familiar and exciting. Enjoy the classic flavors in everything from personal cups to 24-oz and 1-liter packages!
Silk's vegan yogurts offer a diverse range of bases crafted from either soy milk, almond milk, or coconut milk. Whichever base you choose, you'll be met with a silky smooth yogurt in an assortment of flavors that guarantees a wholesome and satisfying experience!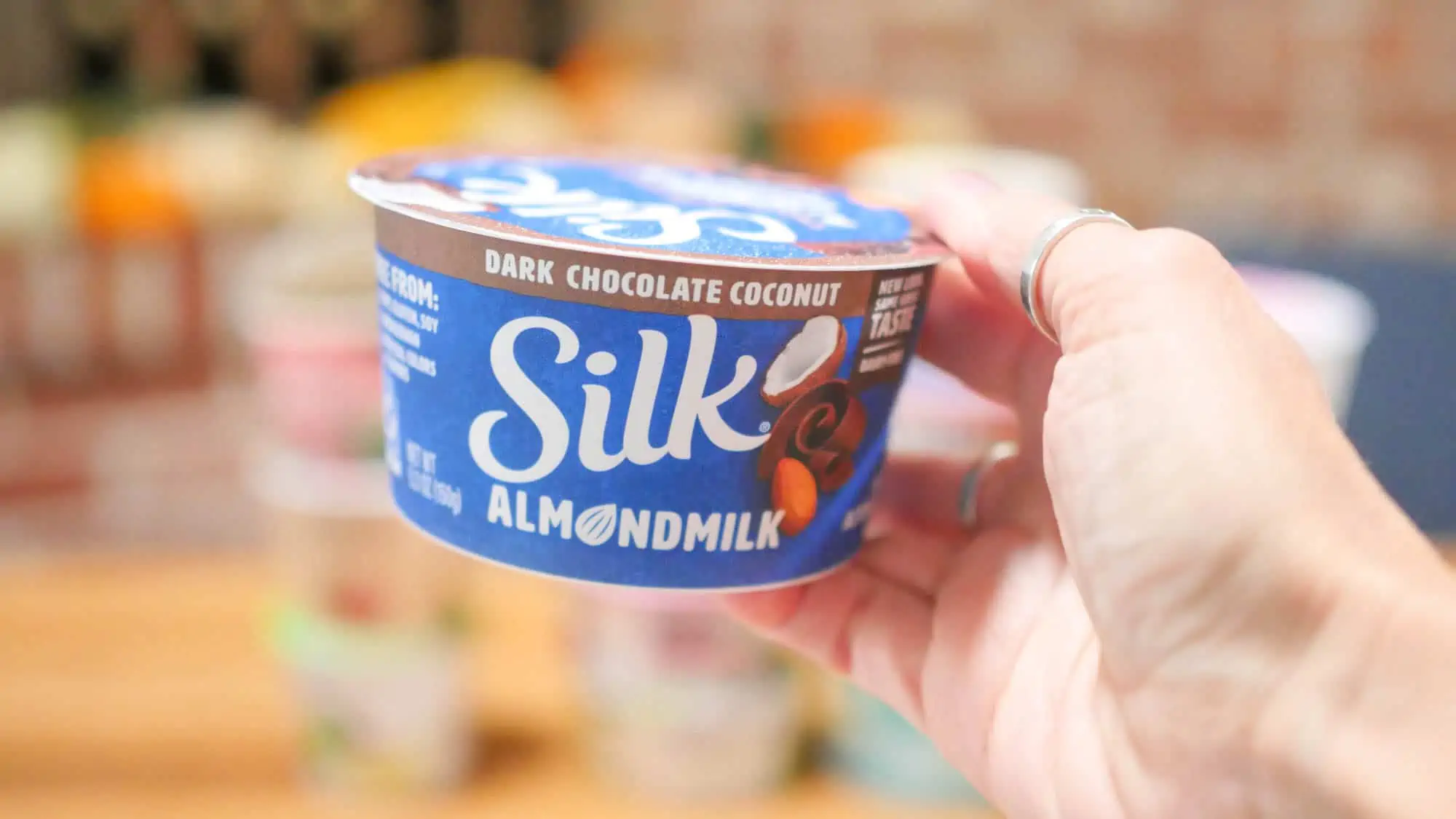 Delve into the world of dairy-free delight with So Delicious' iconic vegan yogurt offerings! Drawing from the creaminess of coconut, So Delicious' commitment to crafting treats is, well, so delicious, ensuring your yogurt experience will be nothing short of joyful. Try their creamy concoctions on their own, or check out their Pairings line which includes crunchy mix-ins that magically turn it into a decadent dessert!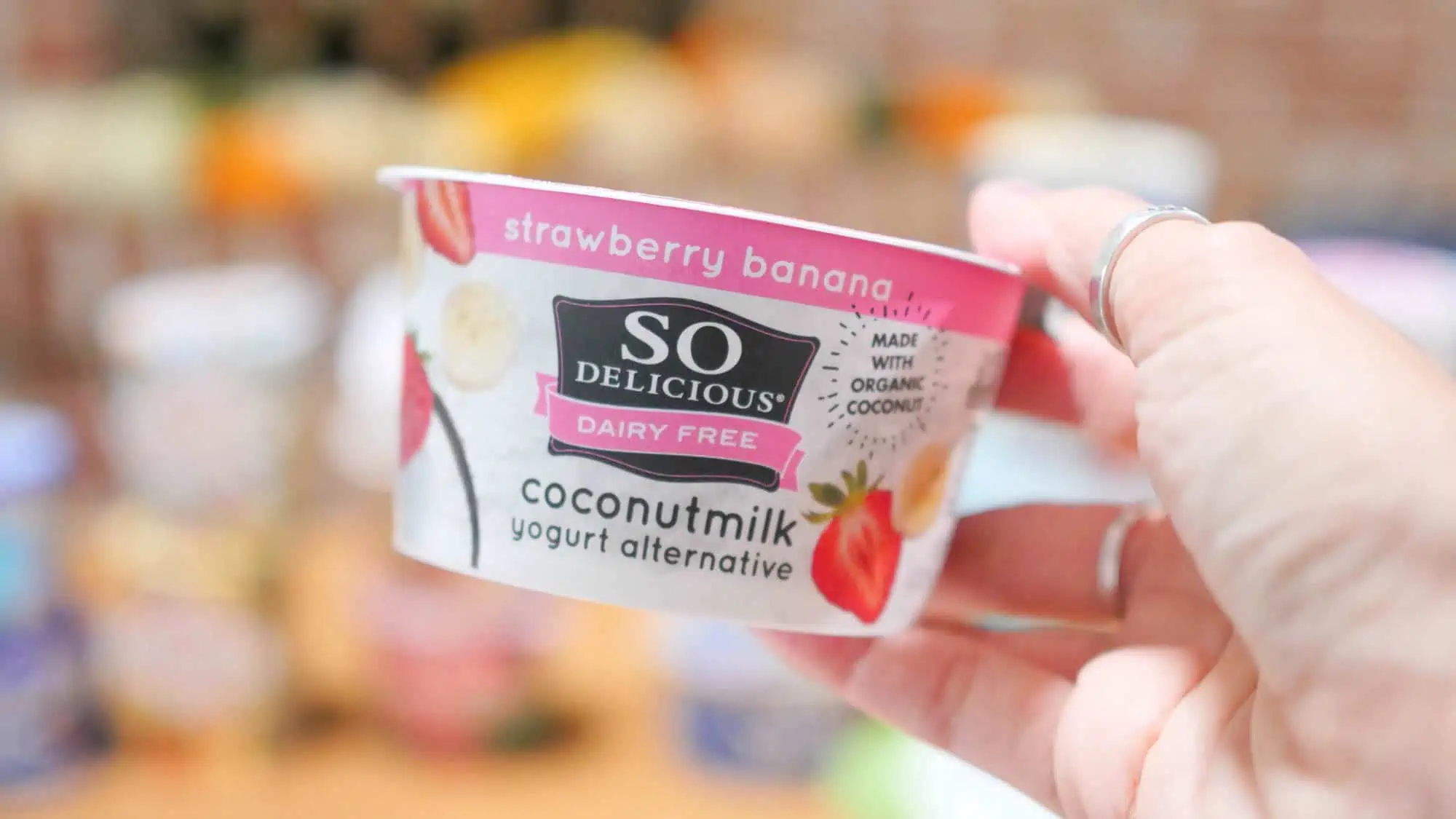 Forager's vegan yogurt combines cashew milk, coconut, and probiotics into a harmonious balance of taste and wellness. From creamy Vanilla Bean, to refreshing Peach, each flavor boasts 1 billion live active probiotic CFUs in every serving!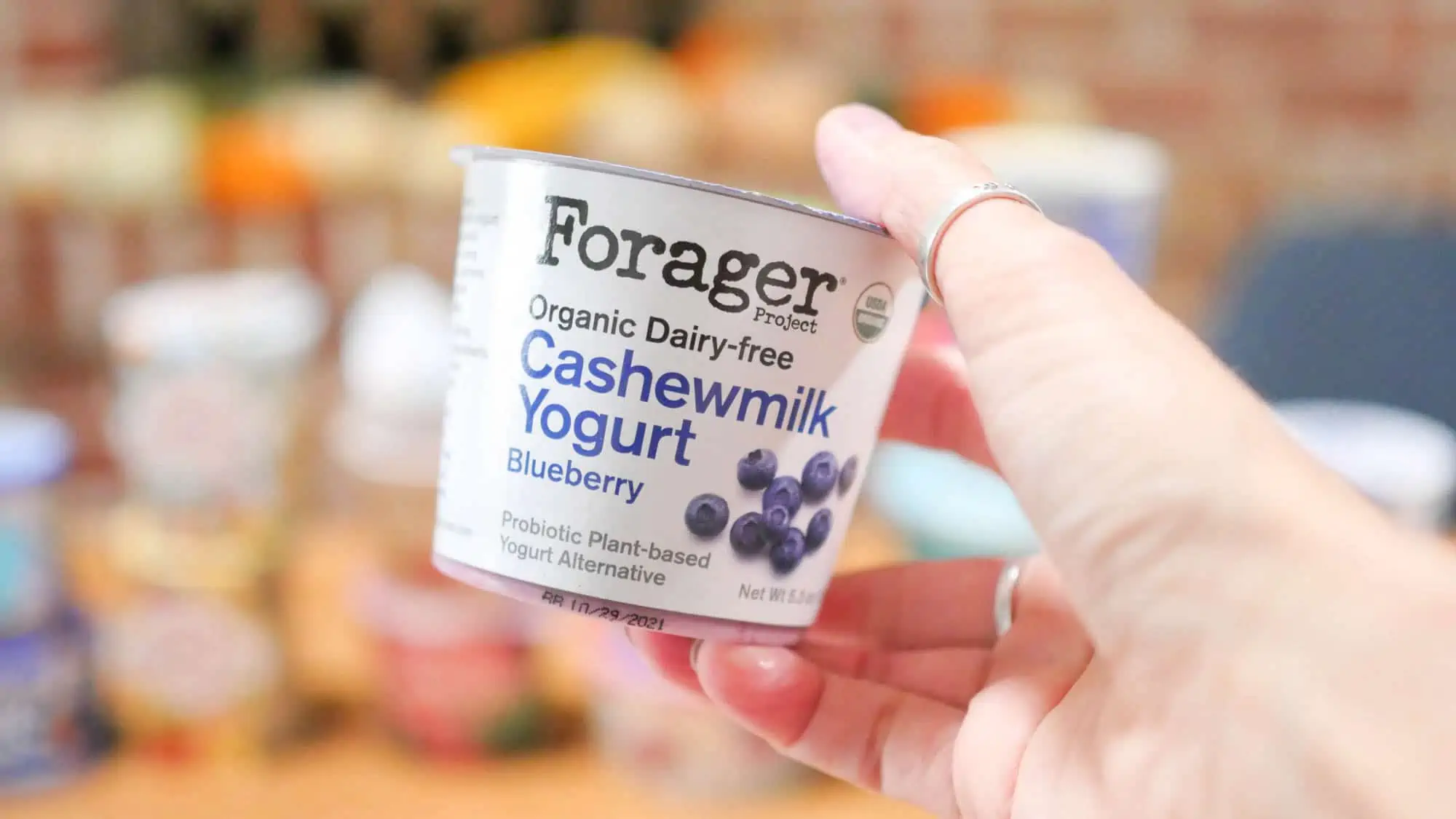 Crafted with love and innovation, AYO takes almond milk to a new level, creating a creamy base that's as dreamy as it is dairy-free. Both their Organic and Natural lines feature the flavors of blueberry, strawberry, peach, and vanilla. Need something neutral? Try their organic Plain Almondmilk Yogurt!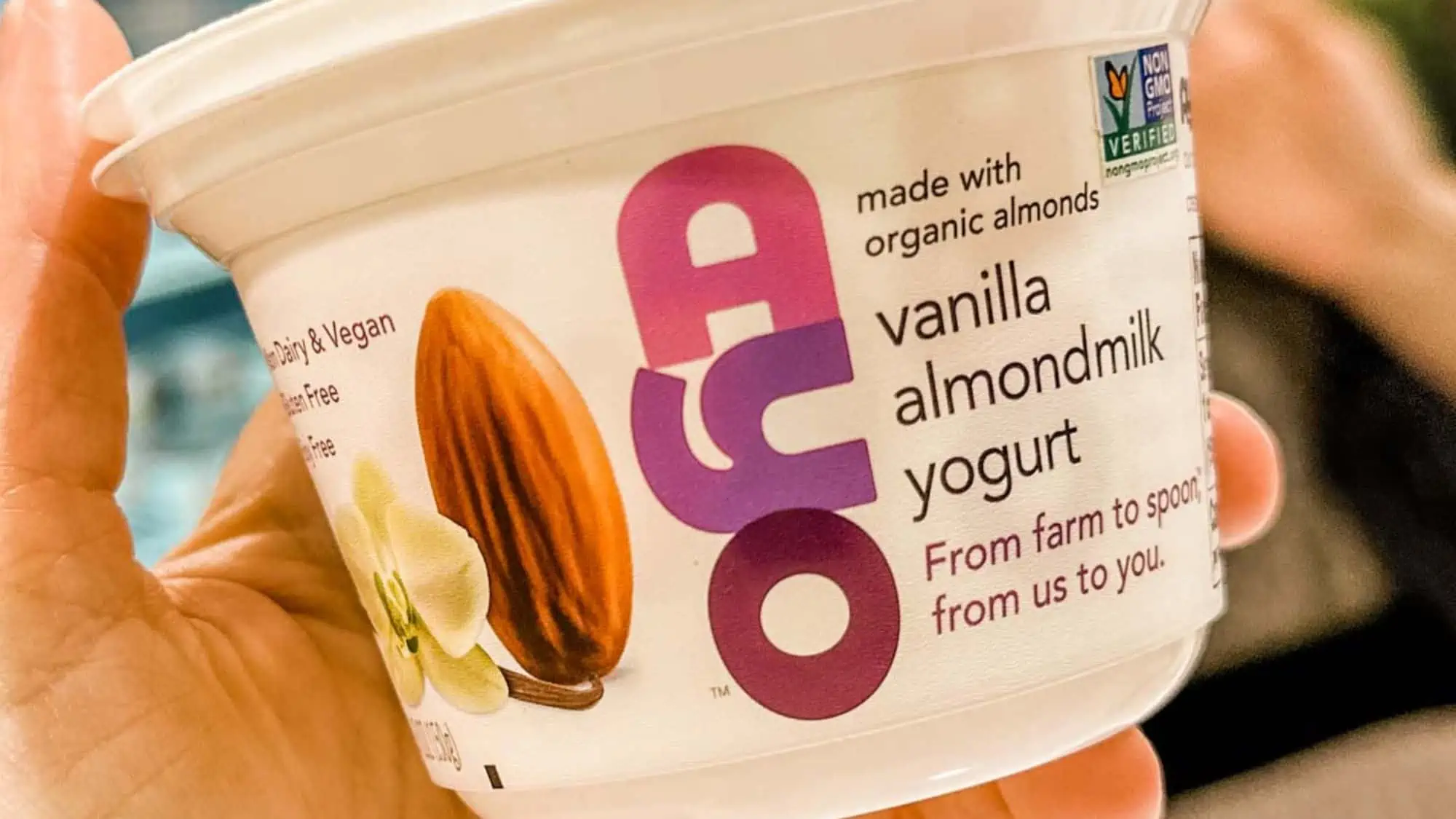 Ditching dairy never tasted so good with protein-packed chickpea-based yogurt! That's right, this smooth and velvety yogurt is made from sustainable, nutrient-rich chickpeas. Dip your spoon into flavors like strawberry, blueberry, vanilla, and plain to discover a yogurt that's as wholesome as it is heavenly.
Born from the goodness of cultured coconuts, Cocojune's yogurt boasts a velvety texture that'll make your tastebuds dance with joy! Explore their lineup of flavors, ranging from classic strawberry to exotic passion fruit. Cocojune's commitment to organic ingredients ensures every spoonful is a journey to pure, plant-based bliss.
This Australian brand is making waves in the vegan yogurt scene! Crafted from coconut milk, COYO's yogurt silky smooth and creamy texture is impossible to resist! With flavors like dark chocolate and mixed berry, each spoonful is a delightful escapade into indulgence, while their dedication to using minimal, natural ingredients sets them apart.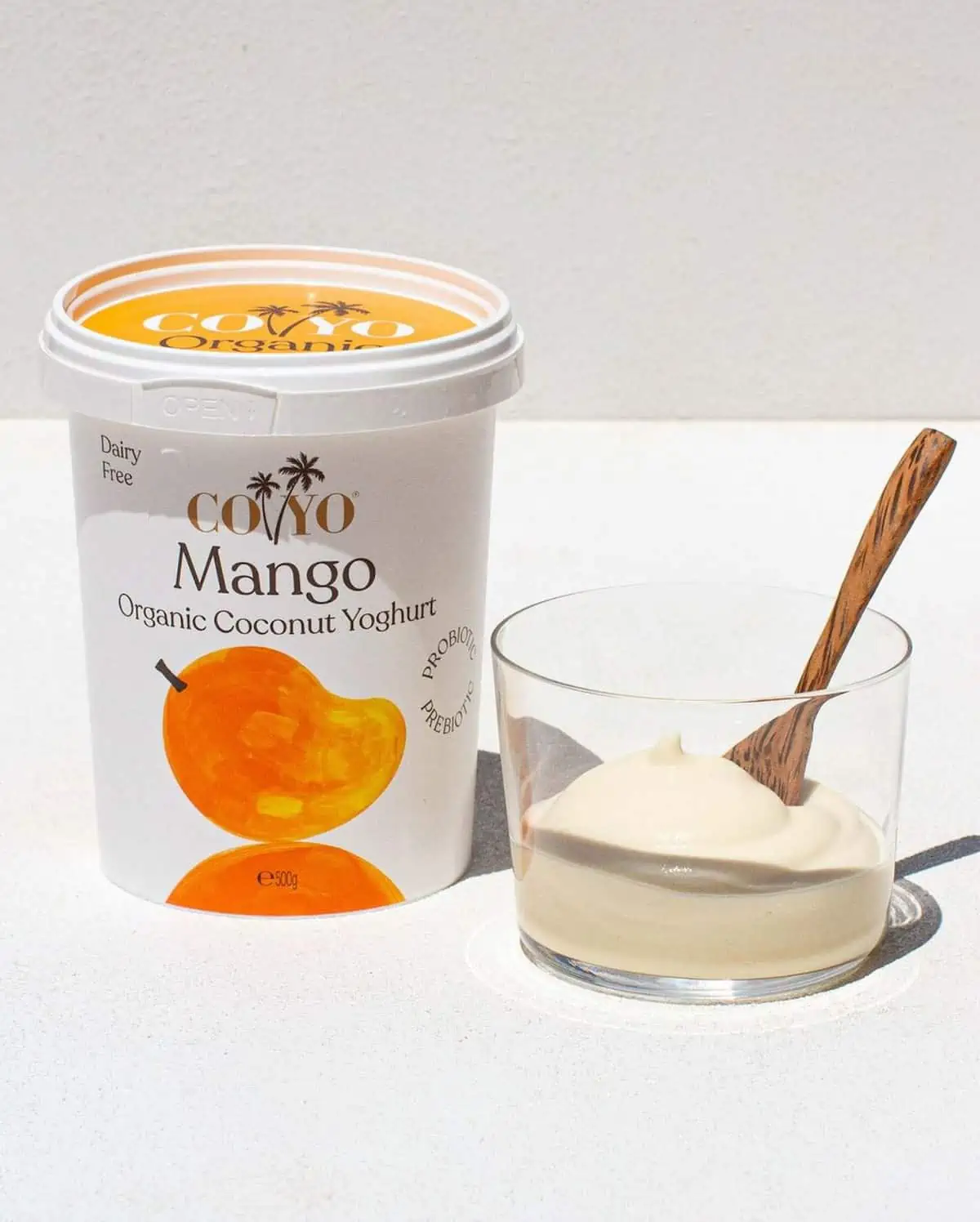 Culina's organic coconut yogurt is chockfull of probiotics, making this dairy-free yogurt full of tangy taste and gut-loving goodness. Indulge in truly unique fruity floral flavors like Blueberry Lavender, Strawberry Rose, Bourbon Vanilla, and Mango Orange Blossom that will transport you to a vibrant garden party with every spoonful!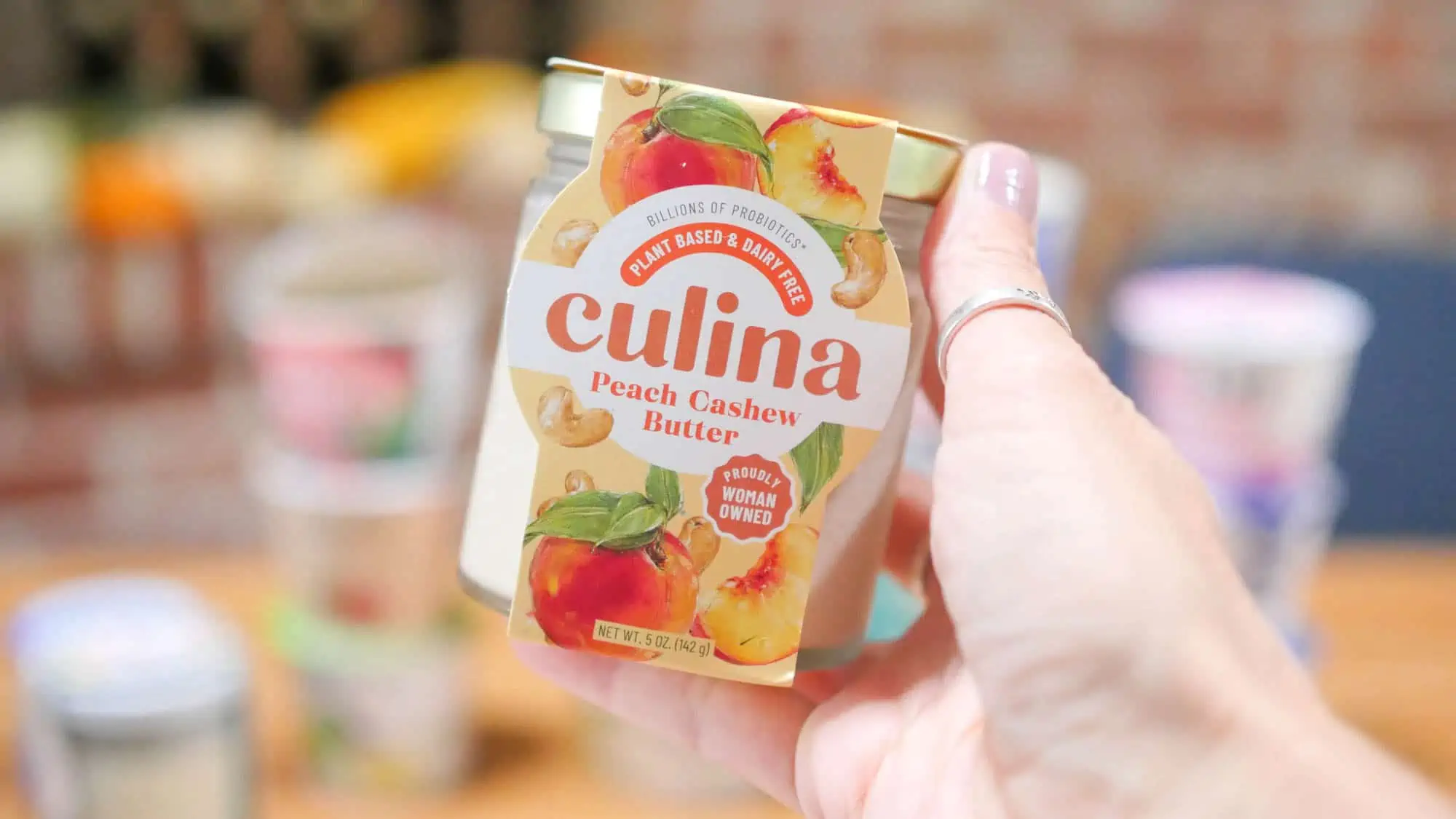 DAH!'s India-inspired yogurts are carefully crafted using nourishing ingredients and meticulously slow-cultured to perfection. This artisanal approach infuses each yogurt with a flavorful, indulgent richness, and an abundance of probiotics. Find their Lassi Yogurt Smoothie in the classic mango, or enjoy Vanilla with Cardamom, Strawberry with Mint, or plain.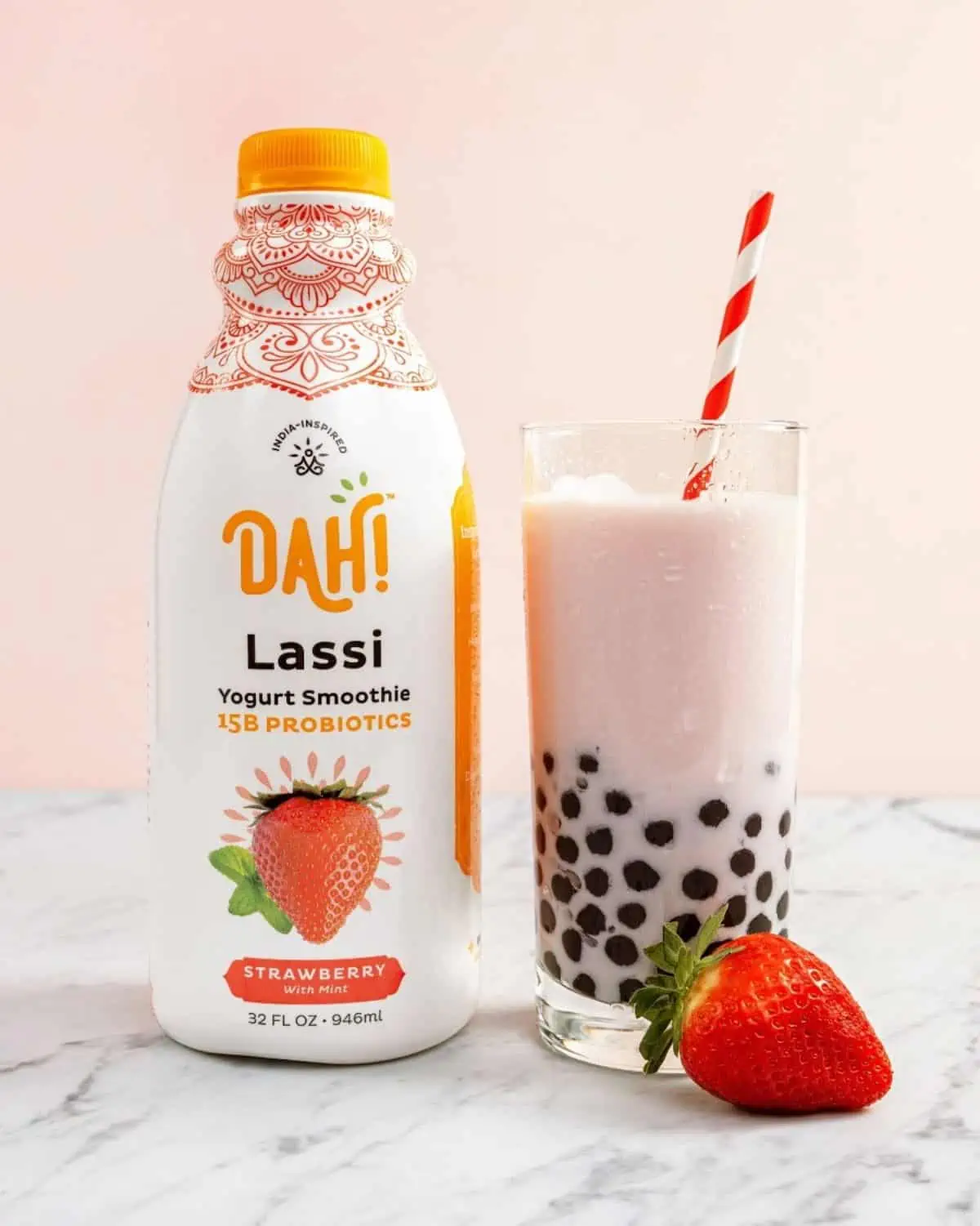 Created from young coconut meat and cultured probiotics, GT's COCOYO is a tropical paradise of creamy goodness. Whether you're savoring their original flavor or diving into exotic variations like Passionfruit Guava or Pina Colada, their COCOYO offers an irresistible taste that transports you to sun-soaked shores.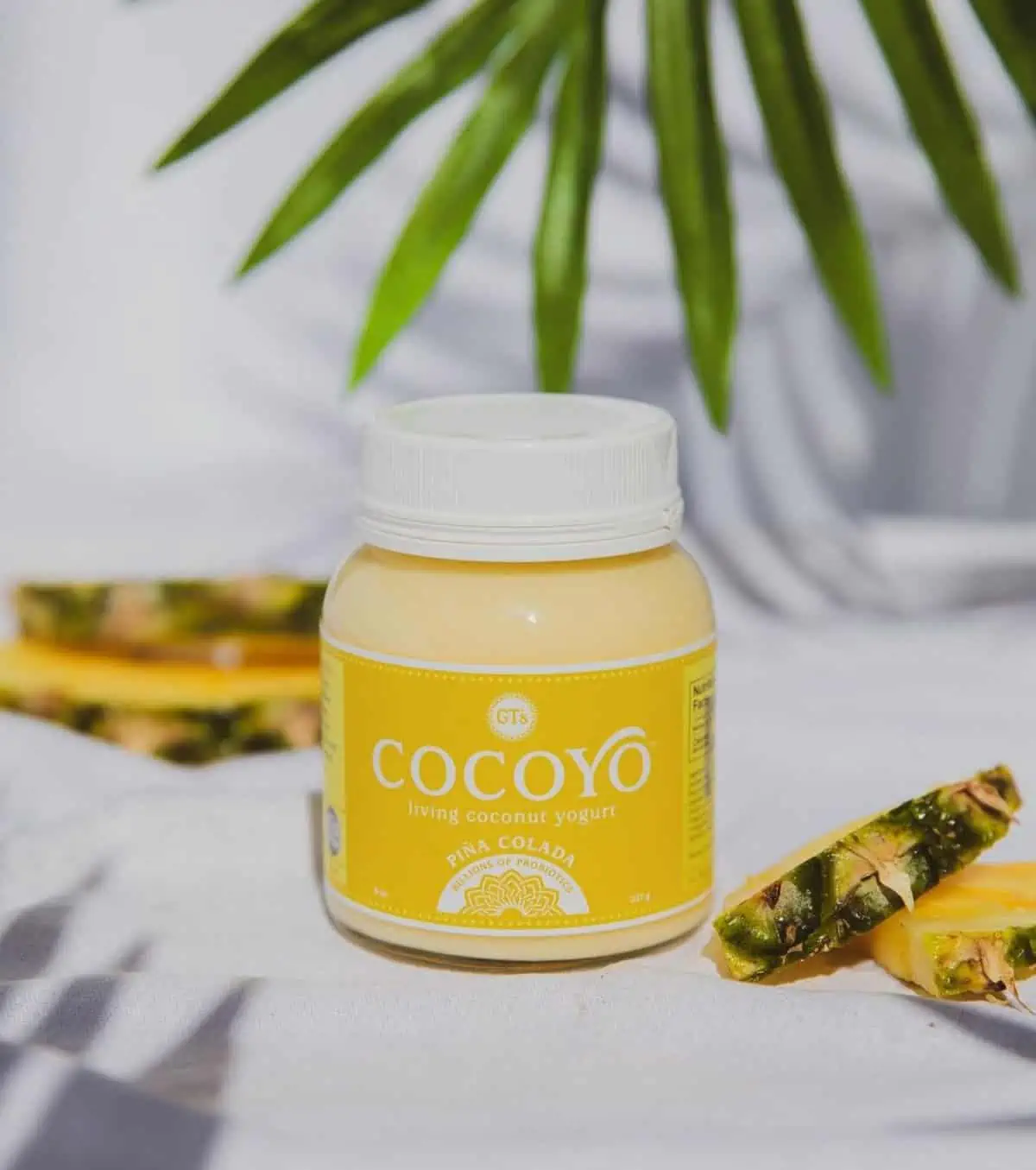 Elevate your dairy-free yogurt with Halsa Oatgurt, a revelation in oat-based deliciousness! Crafted from wholesome oats, this vegan yogurt offers a uniquely comforting texture and taste.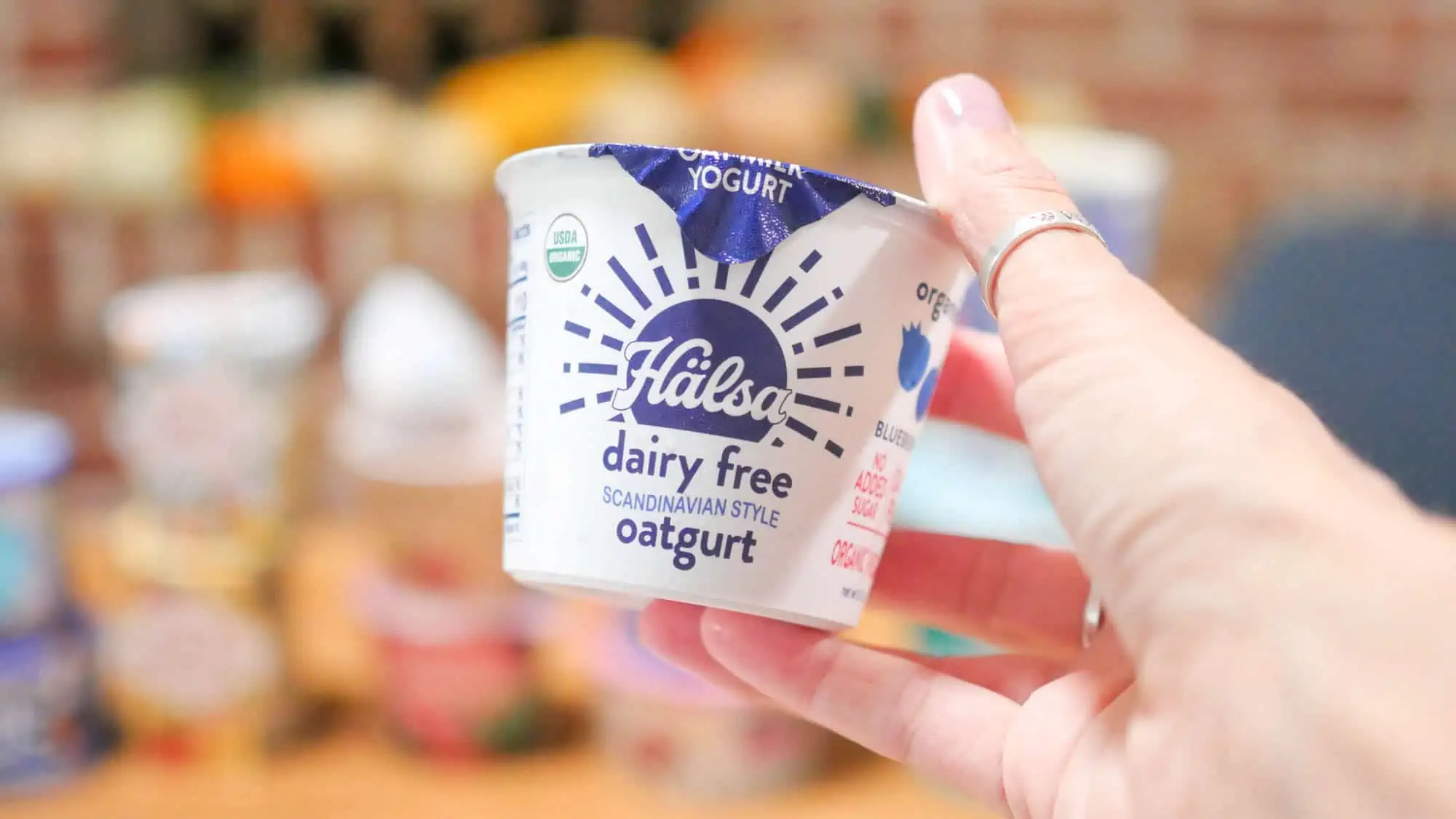 Unleash the power of coconuts with Harmless Harvest's extraordinary vegan yogurt creations! Harnessing the natural creaminess of coconut, Harmless Harvest delivers a yogurt experience that's both luxurious and conscious. Dive into flavors like Vanilla, Mango, Strawberry, and Blueberry, each made with wholesome, organic ingredients.
Experience the artistry of Kite Hill's almond-based vegan yogurts! Blending almonds with traditional craftsmanship, Kite Hill offers a yogurt that's a testament to plant-based excellence. Savor their vanilla and strawberry selections, or explore exotic blends like tangy Key Lime.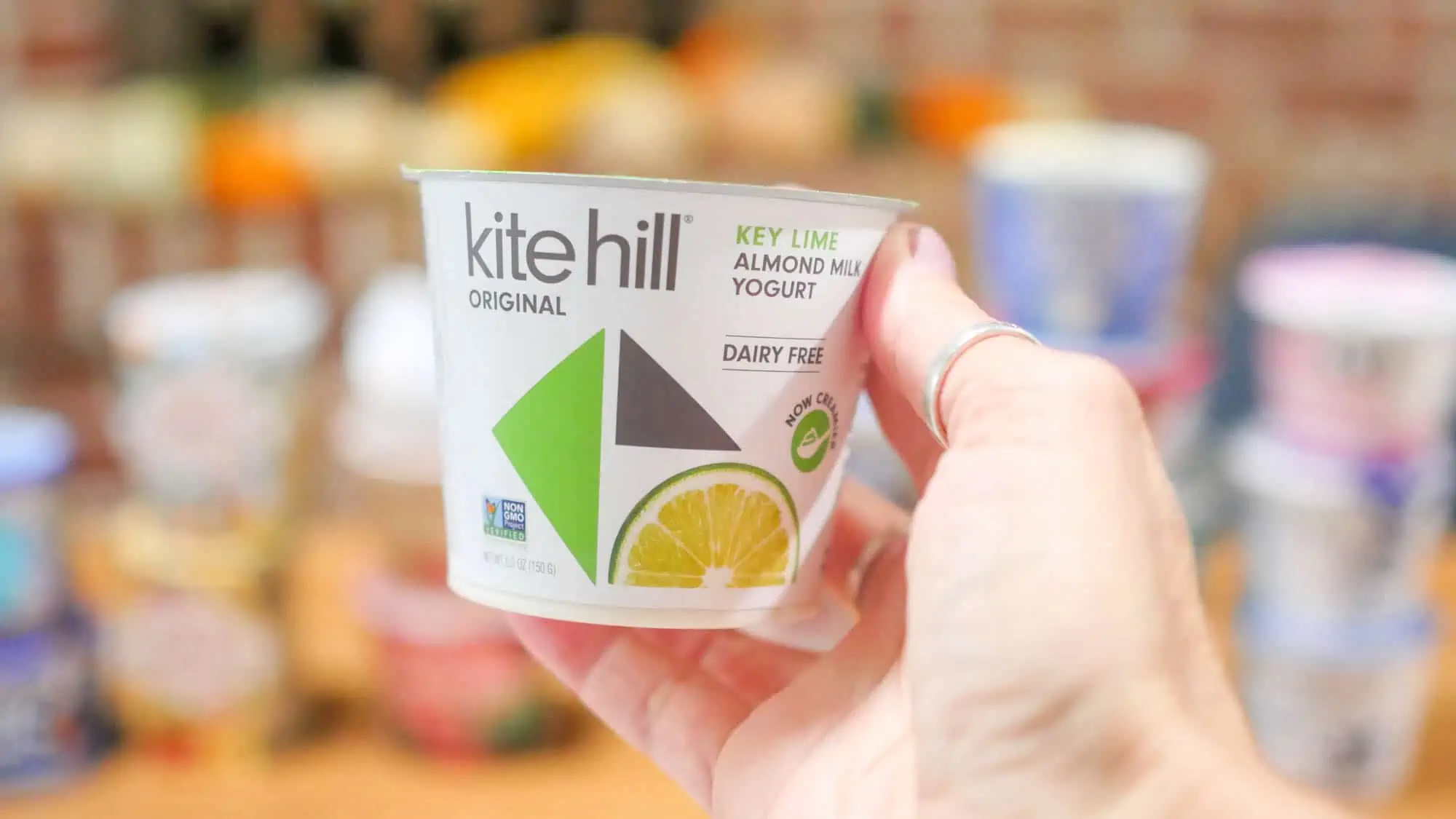 Marrying the lowest-carb marvel of nuts, the Pili nut, with velvety coconut and casava, Lavva conjures up a sumptuously thick and creamy consistency—all without the need for added gums or sugars. Embracing nature's wisdom with prebiotic-rich plantains, each cup of Lavva is enriched with an astounding 50 billion probiotics! Find all the classic flavors, as well as Mango and Raspberry!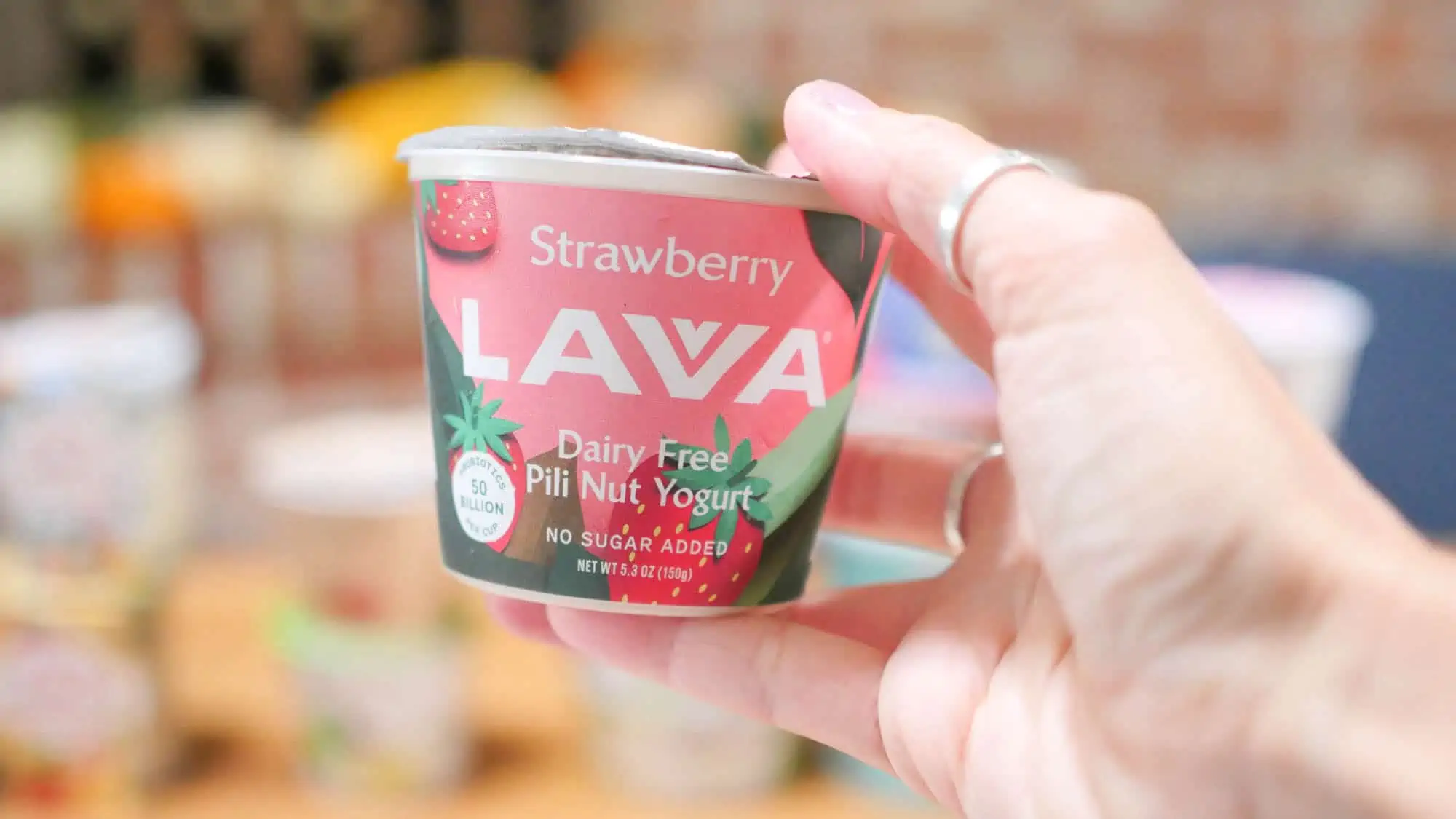 Experience the enchantment of The Coconut Cult's vegan yogurt where probiotics meet coconut magic! It's perfect straight out of the jar, or mix it into smoothies, serve it with granola, or top it with your favorite fruit! Dive into their assortment of flavors, from the Original coconut flavor and Chocolate Mousse, or stock up on their limited edition flavors while you can!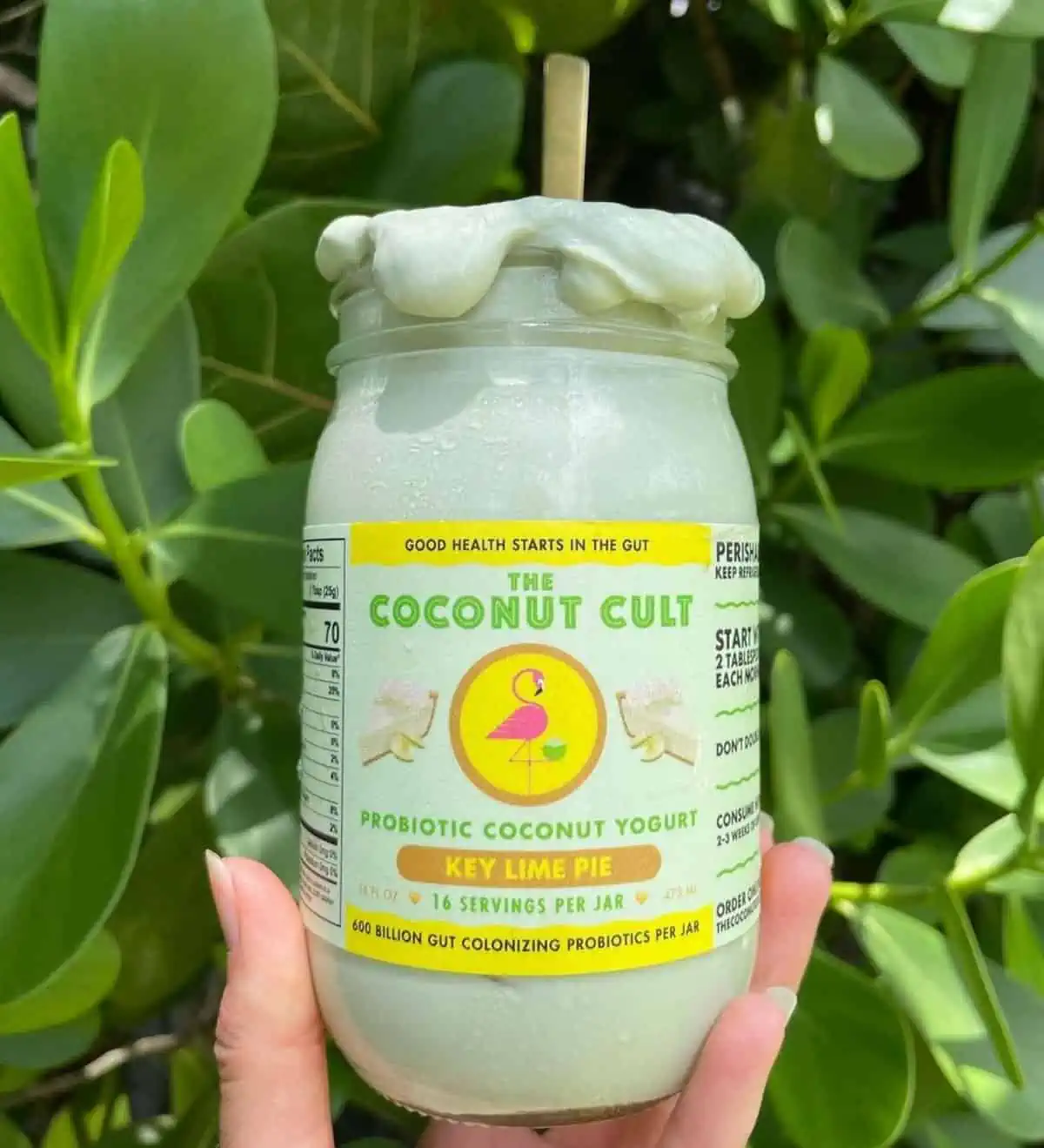 Take your dairy-free yogurt to the next level with Wayfare's creamy yogurt made from pumpkin seeds, butter beans, and oats! Experience the joy of yogurt reimagined, where every spoonful reflects a blend of innovation, passion, and pure plant-based goodness. Their dairy-free concoctions are designed to be wholesome, nourishing, and sustainable!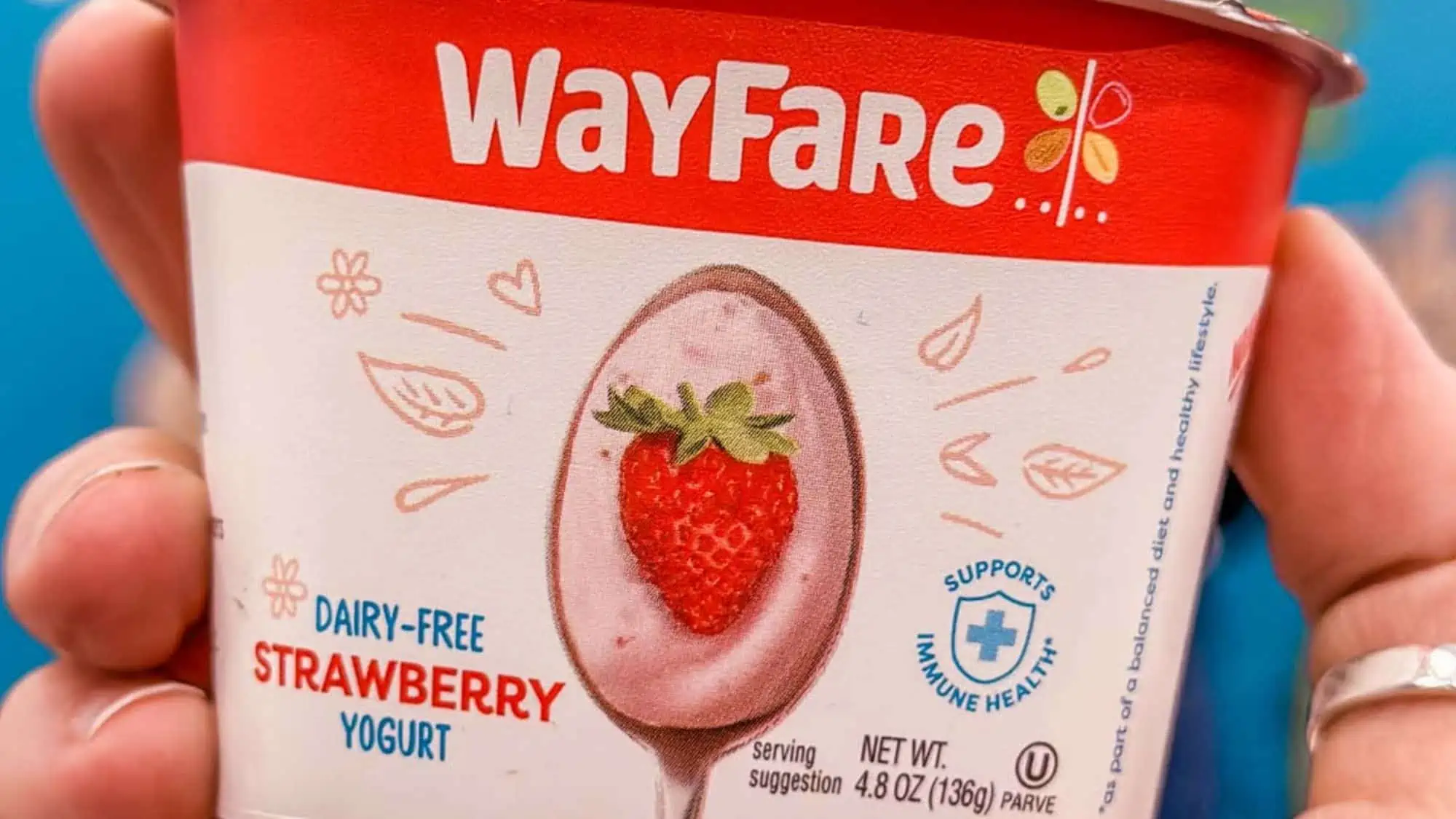 The most widely available of these are: Silk, Oatly, Forager, So Delicious, and Kite Hill.
Vegan-Friendly Yogurt Brands
These brands offer vegan options, but not all of their yogurts are vegan. Most of these originated as dairy brands and are now branching into the popular and profitable plant-based scene.
Chobani
Esti
Icelandic Provisions
Maison Riviera
Nancy's
Siggi's
Stonyfield
Two Good
Yoplait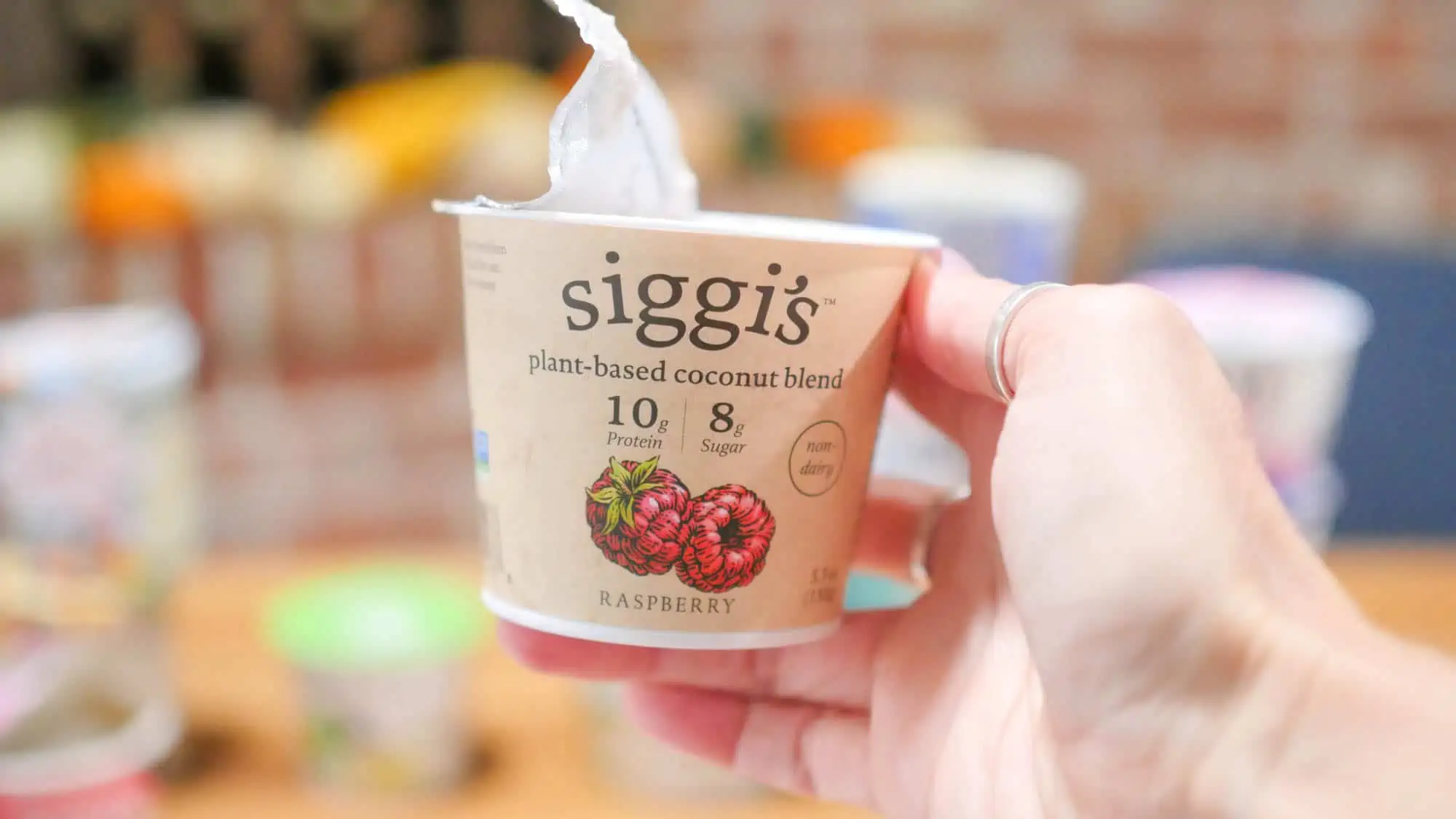 Grocery Store Brands With Vegan-Friendly Yogurts
Many stores now carry vegan yogurts under their own label. These are typically one of the brands above, but secretly packaged to look like the store brand. Here are a few you may find:
Bowl & basket by ShopRite
Nature's Promise by Hannaford
Trader Joe's
Sprouts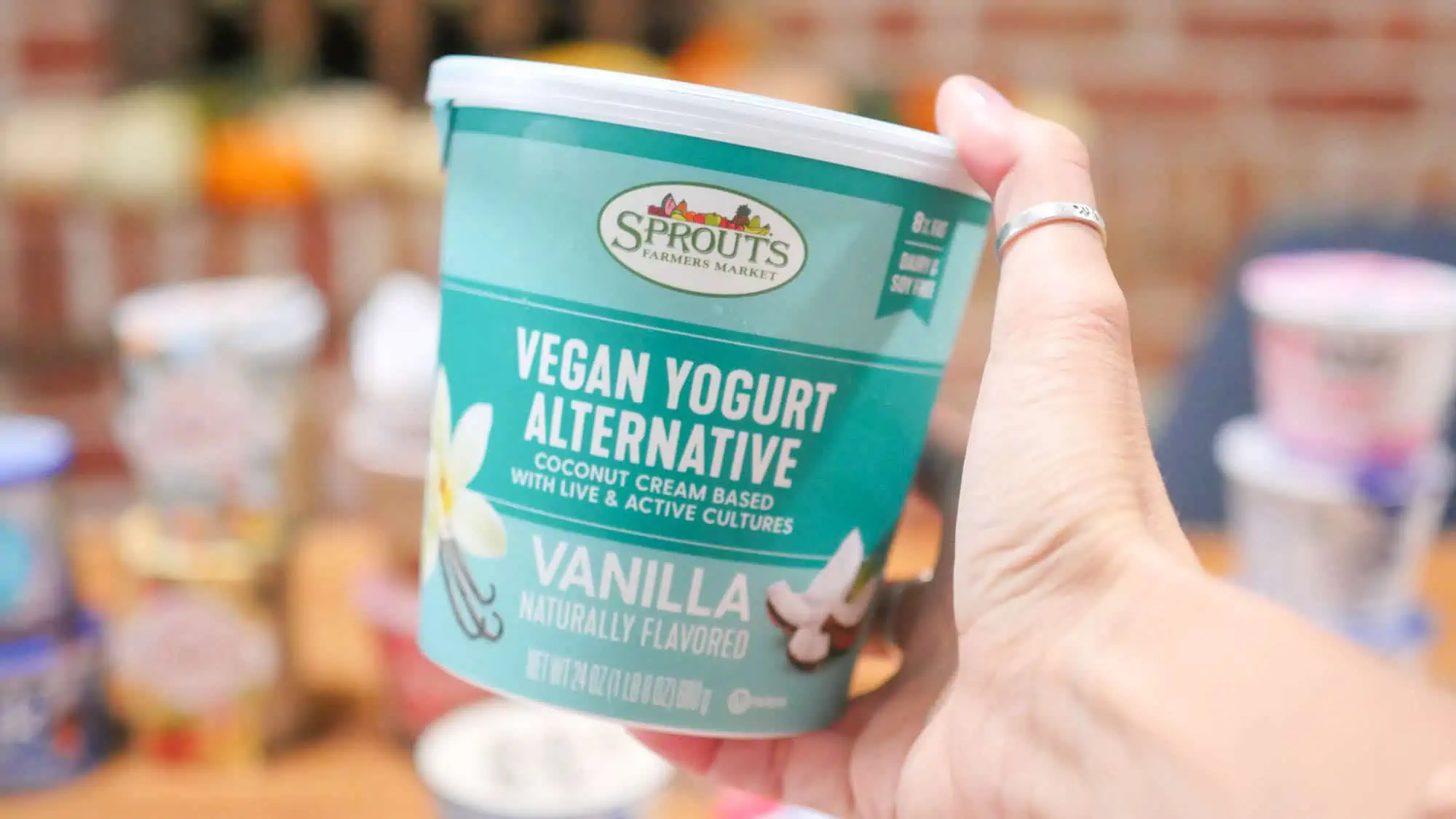 Vegan & Dairy-Free Greek Yogurt Brands
Greek yogurt lovers enjoy that extra thick, tangy element in yogurt. But is Green Yogurt vegan? Most Greek Yogurts are not vegan—they are made from dairy. Admittedly, Greek Yogurt can be harder to find if you're vegan. But there are several brands that have started making it! And people love them.
Here are the two most popular dairy-free greek yogurt options in stores today:
Kite Hill Greek Style Plant-Based Yogurt
Silk Greek Yogurt (coconut milk base with vanilla, lemon, strawberry, and blueberry flavors)
Maison Riviera Vegan Green Yogurt (Canada)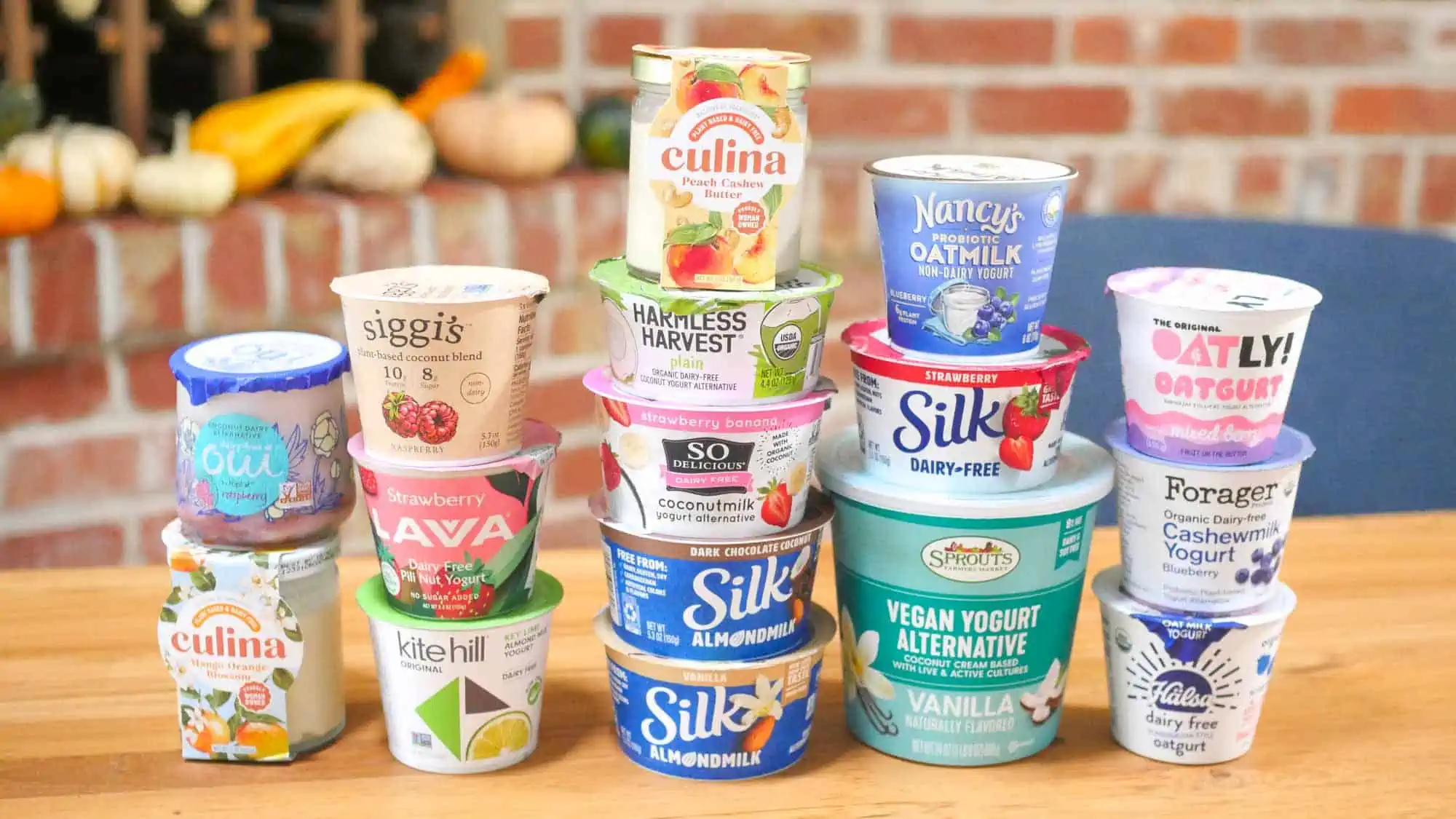 RIP to These Cherished Vegan Yogurts of Yesteryear
We get it, things change and nothing lasts forever. In this section of our vegan yogurt guide, we'd like to commemorate some of our favorite vegan yogurts of days long past. You may be gone, but you are not forgotten!
Almond DREAM
AMANDE
The Collaborative (aka Coconut Collaborative)
Daiya
Rice DREAM
Tempt
Vega
WholeSoy & Co
Forager's Greek Style Yogurt (their other yogurts are still around)
How to Make Vegan Yogurt at Home
If you enjoy getting crafty in the kitchen, you can make your own vegan yogurt from scratch! There are zillions of vegan yogurt recipes online to choose from. Here is a very simple one from Minimalist Baker. You can even make yogurt in the Instant Pot pressure cooker.
Ways to Serve Up Your Plant-Based Yogurt
One of the beautiful things about yogurt is the variety of ways in which it can be enjoyed. While yogurt is often thought of a breakfast food or snack, it can actually be an incredible secret ingredient! Because of its high fat content and tangy taste, yogurt is ideal for adding to a variety of recipes.
Here are just some ideas of what you can do with plain vegan yogurt:
Garnish With Granola
Yogurt and granola go together like two peas in a pod! Chop up some fresh fruit, drizzle on the maple syrup, and bask in the glory of these delicious foods coming together.
Deepen Your Dressing
If you have a thick enough yogurt, you can easily whip up a quick dressing with just a few spices or herbs! Garlic powder, dill, salt, pepper, and nutritional yeast is just one of many ideas for what you could mix in with yogurt to make a super simple and delightful dressing.
Creamy Soup Stock
If you're looking for a simple way to thicken up a soup, just add some vegan yogurt! The tangy touch will easily take your broth from boring to bangin'.
Simply Saucy
Making a creamy vegan pasta sauce from scratch? Adding yogurt will help make it smooth, creamy, and downright delicious.
Bake Brilliantly
Using yogurt for baking is an excellent way to bring extra moisture into a dish. Cakes, muffins, and more will be made all the better by a heaping helping of yogurt, both baked in and served on top!
DIY Yogurt Pudding
You can easily make plain yogurt into more of a "pudding" by blending it with chocolate, banana, and other sweet ingredients!
Vegan Yogurt Taste-Tests
One brand of vegan yogurt can taste, look, and feel dramatically different from the next. So World of Vegan founder Michelle Cehn joined Plant-Based on a Budget founder Toni Okamoto for a taste test! Please note that everyone has different taste preferences, so these are just two people's opinions. We'd love to hear your thoughts in the comments below!
Vegan Yogurt Taste-Test Video (Recent):
Vegan Yogurt Taste-Test Video (Long Ago):
More Vegan Food & Lifestyle Guides