Ready for the ultimate football celebration of the year? Super Bowl is the day to let your decadent veggie dips, savory vegetarian appetizers, and vegan party recipes shine. Here is a collection of vegan Super Bowl recipes you've gotta try.
Super Bowl season is upon us, and if you're going to be joining the 100 million Americans watching the big game, you better get ready. You definitely want to have plenty of vegan Super Bowl snacks on hand so you can keep your focus on the game—not your grumbling stomach. We've got several ideas for your below—including simple chocolate covered football pretzels and our popular cauliflower buffalo wings.
Vegan Super Bowl Dips, Sides & Appetizers:
Vegan Super Bowl Party Mains: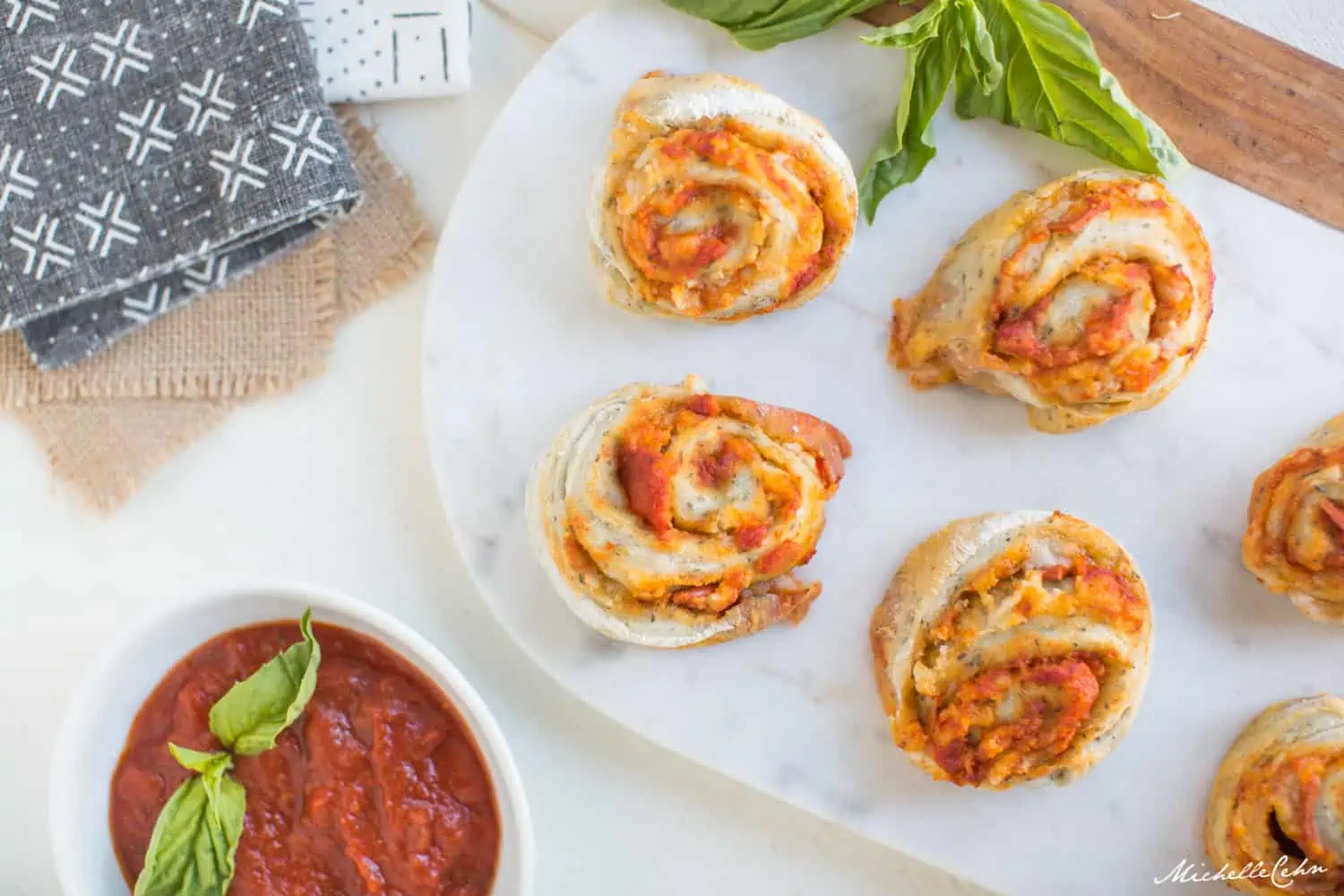 A Few of Our Favorite Recipes
What's a football game without wings? Not to worry, you can whip up finger-lickin' good vegetarian wings made from tofu, cauliflower, or for the most realistic wings around, seitan! This recipe is a must if you'll have meat lovers at the party.
Cauliflower Buffalo Wings & Ranch Dip
Hungry for more delicious vegan Super Bowl snacks? Try these Cauliflower buffalo wings with this homemade ranch dipping sauce!
These taco cups are one of the easiest vegan appetizers you'll ever make using wonton wrappers and a cupcake pan! Just cook up your favorite vegan ground meat with some onion, garlic, and and other mix-ins you'd like, dollop some in a wonton wrapper lined cupcake tin, sprinkle with vegan cheese, and bake! Top with vegan sour cream, tomato, and green onion. Voila, game day appetizer served.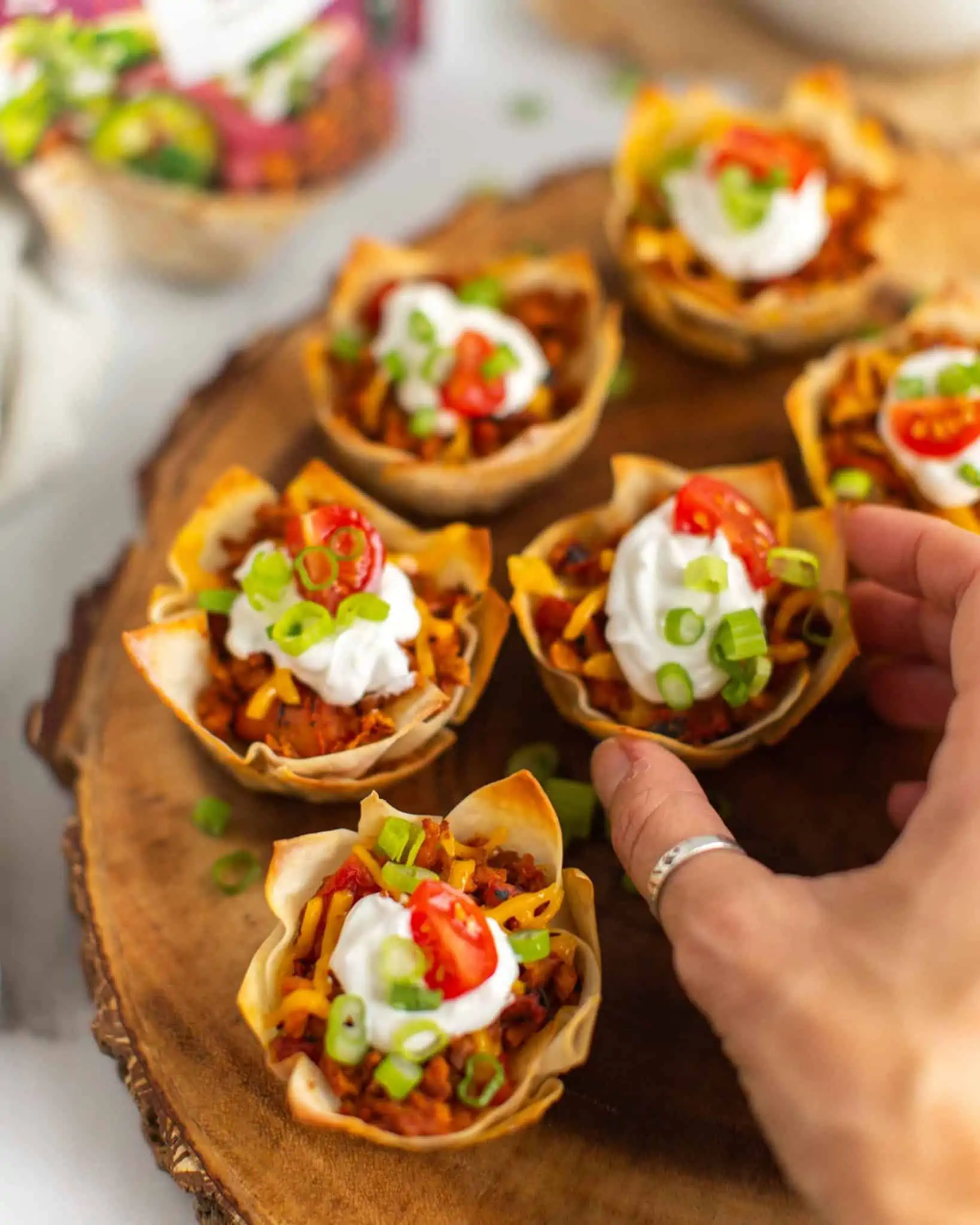 This recipe is for all our zero-waste environmentalist friends in the crowd! While football parties are usually flooded with single use plastic chip bags and dips contained in thick plastic tubs, these crispy potato skins are one less burden on planet Earth. Made from the potato skin scraps that are leftover after making a batch of mashed potatoes, these easy and salty chips are absolutely delicious with any vegan dip you have on the table.
Celebrate football season with these simple chocolate-covered vegan football pretzels! You will need vegan white chocolate (yes, it exists!) to create the football design.
Vegan NFL Players
It's an exciting time when tons of NFL players are embracing a plant-based diet to optimize their athletic performance. Check out these 10 players who refuse to eat meat. Even players like Tom Brady are touting the power of plants to improve their game! Want even more inspiration? You can find plenty from now-retired vegan NFL player David Carter (aka The 300 Pound Vegan) below.
What are your favorite vegan Super Bowl recipes? Let us know on Facebook or Twitter!