Originally based in Ohio, this chicken wing chain is known for its popular, party-time appetizers. While this rowdy restaurant is revving up for more locations, they're letting us down with any real plant-based options. Is there anything vegan at Buffalo Wild Wings?
Although we were surprised to discover any options at all, it's always a disappointment when the menu items are so measly. With more and more vegan-friendly, fast food updates happening on a weekly basis, it's incredible that some restaurants are still resistant to real, plant-based offerings.
A question we hear on a regular basis is, "Are the fries vegan?" The answer, in this case, is a firm and final no. Why not? Keep reading and we'll explain.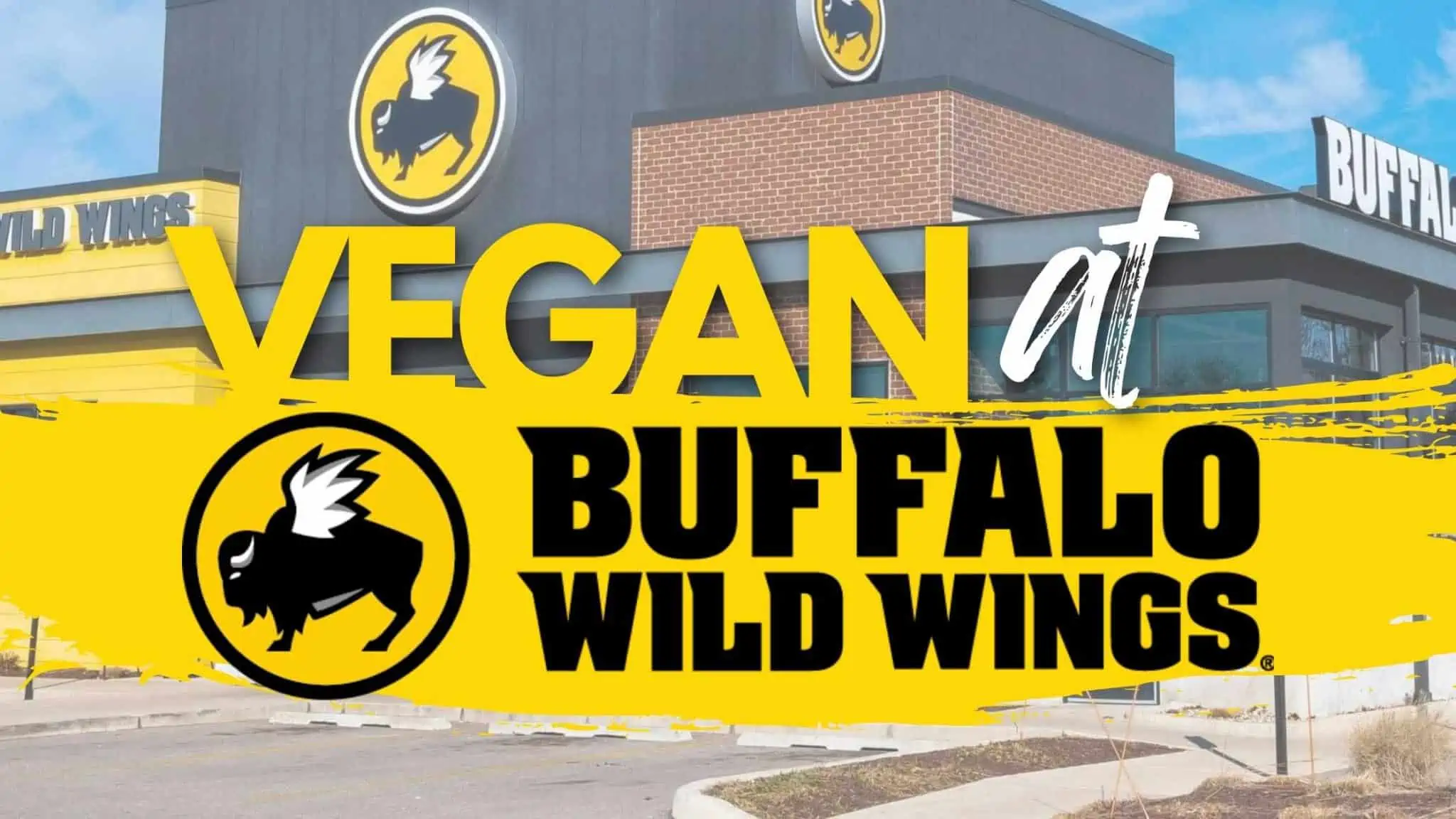 In order to keep things simple, let's just start with the basics. If you follow our lead, you can leave this restaurant without being too ravenous. Here's what we suggest:
Beverage – Luckily, it's pretty easy to find something dairy-free to quench your thirst.
Appetizer – Choose from a boat of everything pretzel knots or carrots and celery sticks with guacamole, salsa, pico de gallo, or sauce of your choice. Take a chance on asking for the Asian Zing Cauliflower to be baked instead of fried and you've got yourself another appealing appetizer!
Main Meal – Consider the black bean burger or grilled chicken wrap (or order of buffalitos) without the chicken, cheese, or sour cream and served on a challah bun. You'll come away with grilled tortillas with pico de gallo and sauce or seasoning. Ask for additional veggies to bulk it up.
Side Dish – Garden salad or white rice will help to round out your meal with a bit more fiber and fullness.
Dessert – Mandarin oranges are a sweet, satisfying option.
NOTE: Keep in mind that all fried foods are not vegan-friendly. Make sure to swap out the fries for a different side.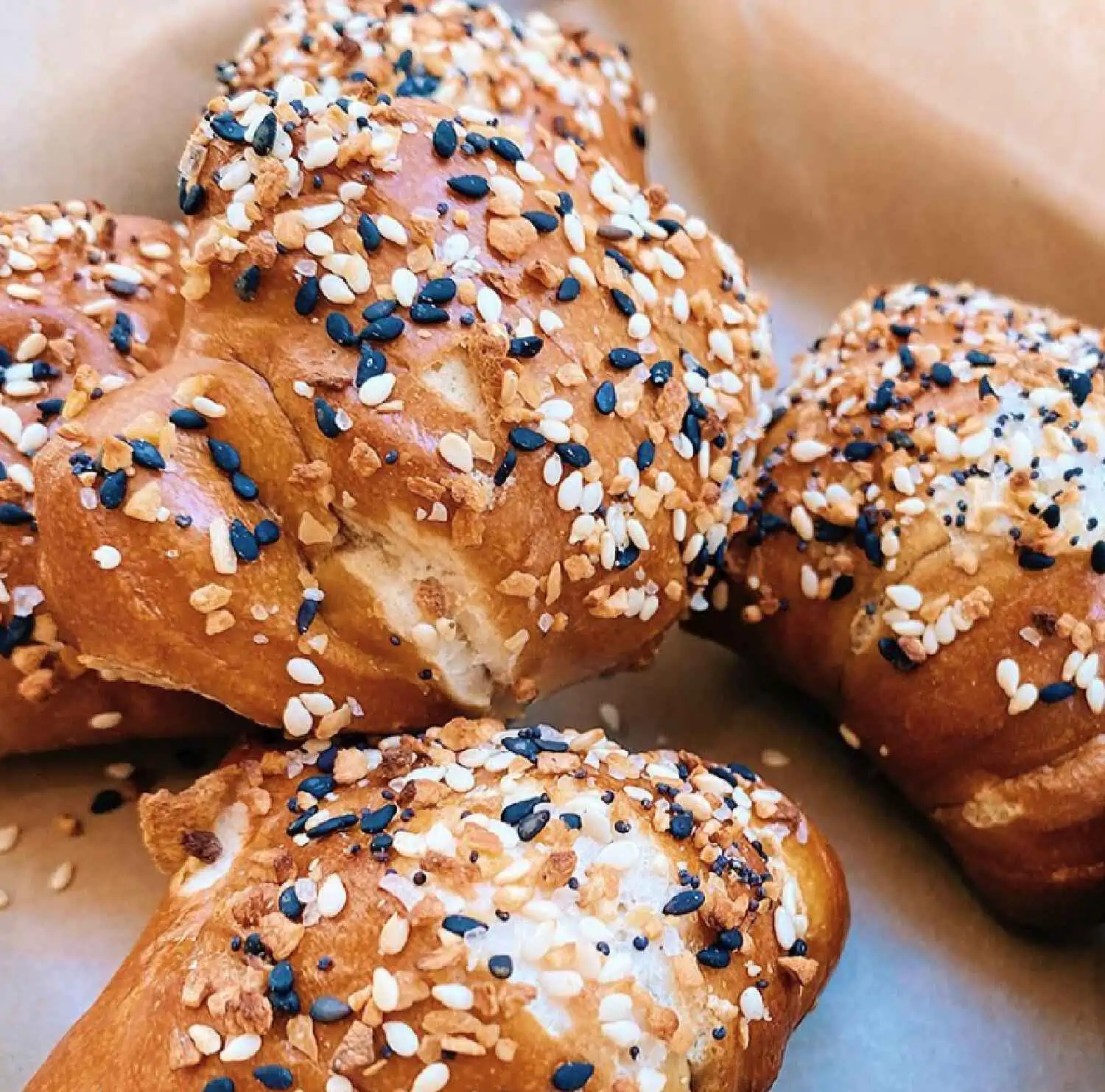 Vegan Buffalo Wild Wings Options
With both "buffalo" and "wings" in the restaurant's title, you can pretty much guarantee that the menu offerings will be very low or pretty much no. But, before we give up altogether, there are still some options on the menu that are vegan-friendly. Here's what's available:
Carrots
Celery Sticks
Everything Pretzel Knots (no beer cheese or honey mustard)
Garden Side Salad (no cheese or croutons)
Guacamole
Mandarin Oranges
Southwest Black Bean Burger (no cheese or ranch)
White Rice (only available at Hawaii locations)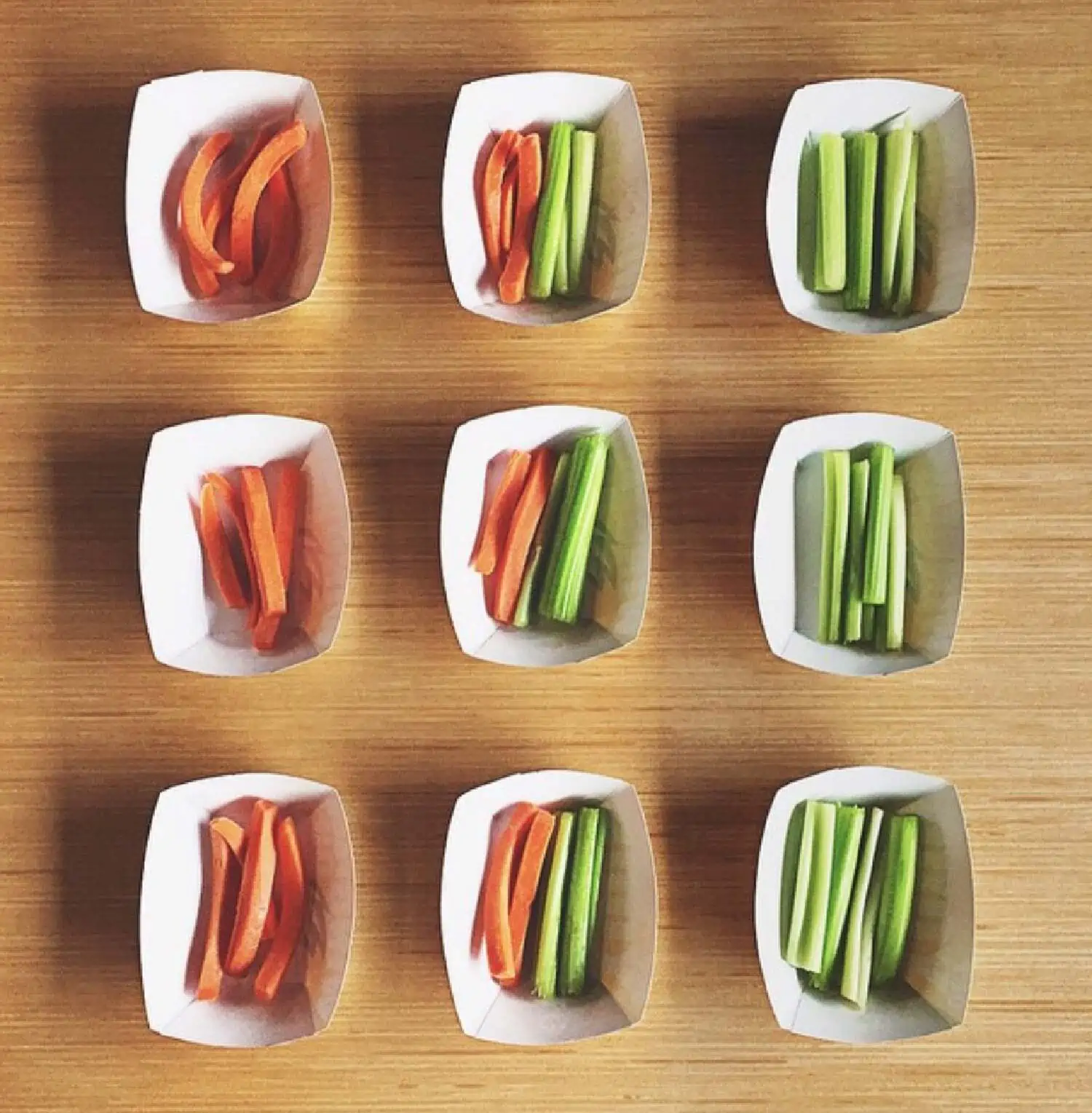 Vegan-Friendly Side Sauces and Seasonings
While the wings might win some people over, we're more interested in the Buffalo Wild Wings vegan sauces and seasonings. If there's only a few ways to fill up on food, we need to favor the flavor factor. Here are the vegan options:
Avocado Smash
Blazin' Knockout Sauce
Carribean Jerk Sauce
Dry Rubs (all are vegan-friendly except buffalo)
Hot Sauce (not mild or medium, which contain egg for some reason)
Jammin' Jalapeno
Ketchup
Mango Habanero Sauce
Marinara
Mustard
Nashville Hot
Pico de Gallo
Salsa
Sweet BBQ Sauce
Teriyaki Sauce
Wild Sauce
Vidalia Onion Vinaigrette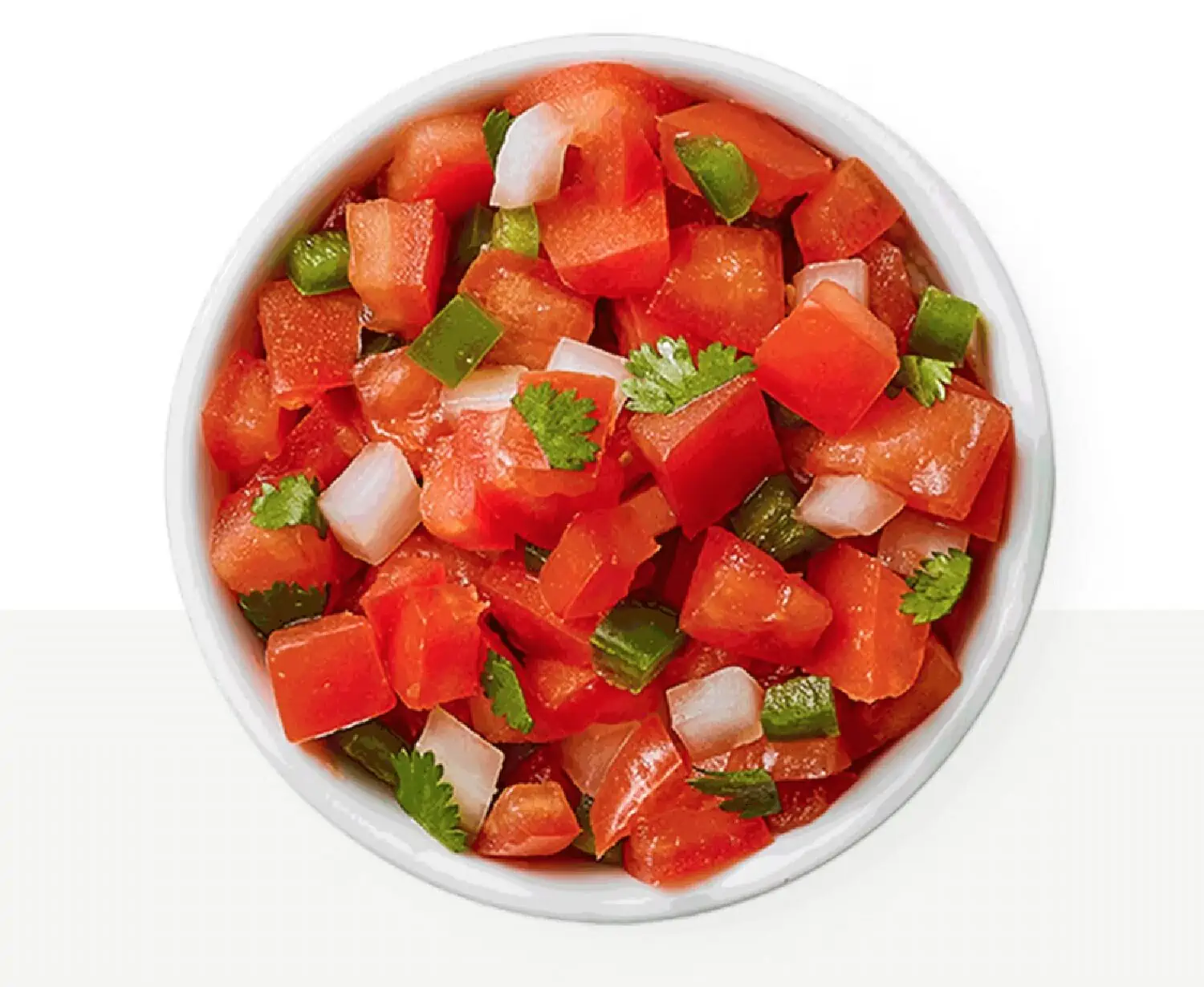 Beverages
All of the typical fountain drinks are vegan. Here's what they offer:
Aquafina Water
Black Cherry Limeade
Bubbly Sparkling Water
Coffee
Fresh Brewed Lipton Ice Tea
Izze Sparkling Juice
Passionfruit Mojito
Pepsi Fountain Drinks
Strawberry Lemonade
Sweet Tea
Tropicana Lemonade & Pink Lemonade
NOTE: Buffalo Wild Wings also serves alcoholic beverages and spirits. Please check our guide to vegan alcohol and Barnivore to find out which options are vegan-friendly.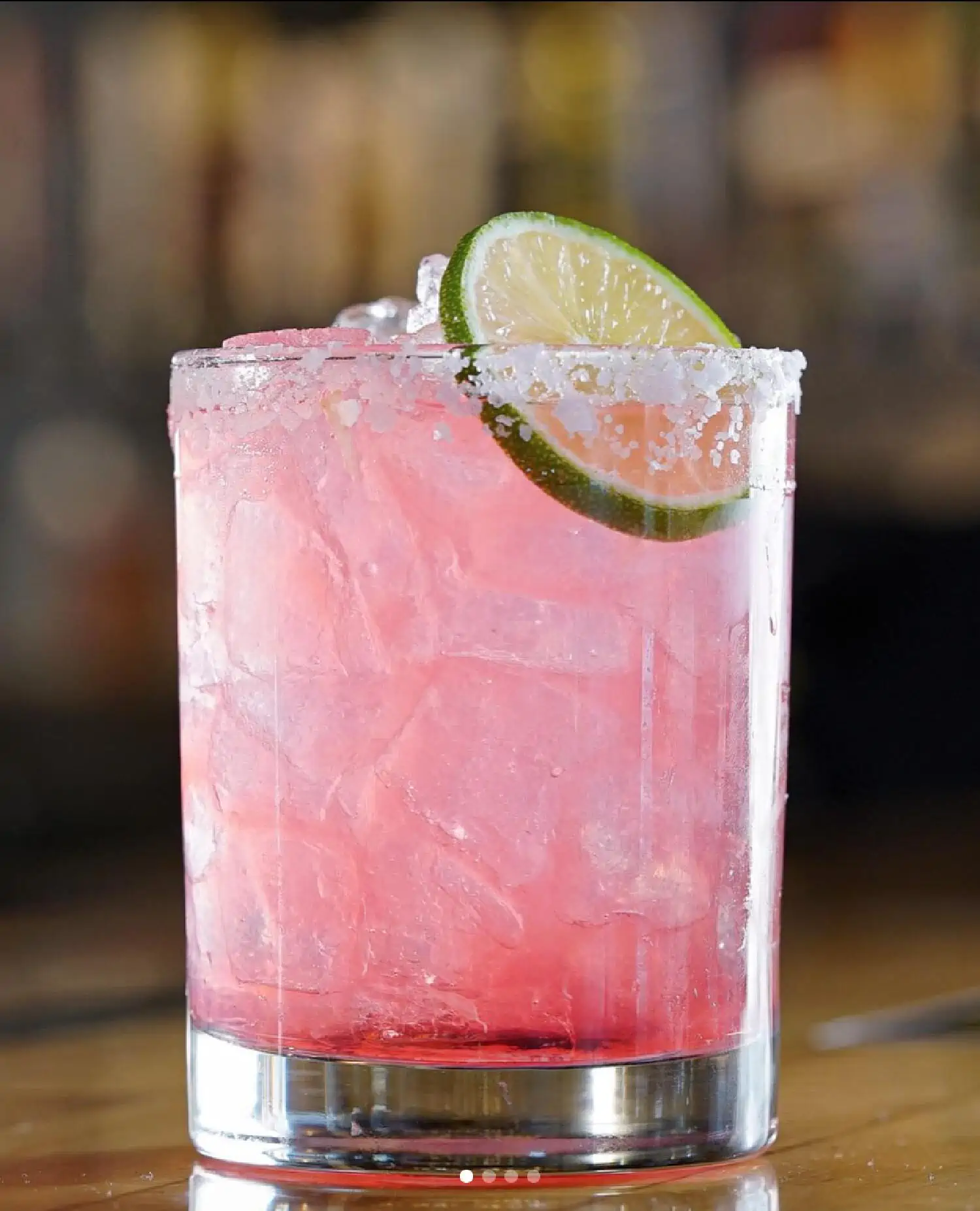 What's Not Vegan at Buffalo Wild Wings?
We'll sum in it in five simple words: If it's fried, forget it. Such a huge bummer (and that's us being patient and polite about it)! Nothing is spared for our sensitive minds and stomachs.
All fried foods; including fries, tots, chips, wedges, pickles, onion rings, etc. are not vegan-friendly. Not only are they cross-contaminated in shared fryers, but they also use beef fat for frying all of their foods.
Frequently Asked Questions
Are the Asian Zing Cauliflower Wings Vegan?
Take a chance and request that the cauliflower wings be baked instead of fried in beef fat. That way, they would be vegan-friendly. The only problem is that some Buffalo Wild Wings locations may not honor this request. If you're feeling brave, give it a try! We've heard that they're pretty tasty.
Are The Buffalo Wild Wings Chips and Salsa Vegan?
So sorry to be the bearer of bad news, but the tortilla chips are fried in beef fat.
Is the vegetarian black bean burger at Buffalo Wild Wings vegan?
Yes! Their veggie black bean burger used to contain both dairy and eggs but, luckily, their replacement (Morningstar Black Bean Burger) is vegan-friendly.
Are the cauliflower wings vegan at Buffalo Wild Wings?
This one is debatable. Some locations, but not all, will bake your wings instead of deep frying them, if you ask. Also make sure to request no ranch dressing. Best to call before visiting or ordering to make sure. If they can bake them and skip the dressing, then yes, the cauliflower wings will be vegan! Otherwise they're a no-go.
Are the fried pickles at Buffalo Wild Wings vegan?
No. We're sorry to say that nothing fried at Buffalo Wild Wings is vegan-friendly because of the animal-based fat used in their deep fryers.
Helpful Hints When Ordering Vegan at Buffalo Wild Wings
Browse the Buffalo Wild Wings menu before ordering.
If ordering Buffalo Wild Wings online or through a delivery service, make sure you clearly specify any substitutions you would like. If you're worried that your request may not be honored (or seen by the server at Buffalo Wild Wings), it might be a better idea to go there directly to order.
Check out their Nutrition Guide and Allergen & Preparation page to make sure that you are purchasing a vegan-friendly item. The menu items offered at Buffalo Wild Wings don't seem to change very often, but you may want to double check before you visit.
Be careful when new and exciting seasonal products are offered at Buffalo Wild Wings. Double-check the allergens and ingredients to make sure the item is vegan before purchasing.
Creating a Kinder and More Accessible Buffalo Wild Wings
Although we might give a thumbs-down to Buffalo Wild Wings for their lack of vegan-friendly food, we'll still keep hoping! While it's not the healthiest vegan fast food option, people with plant-based preferences might want to visit with their friends sometimes. It would be worthwhile to join in with other restaurants in making cruelty-free menu changes. In the meantime, we can always write to, call, or contact the managers of any location to make our requests.
What are your favorite items on the Buffalo Wild Wings vegan menu? Let us know on Facebook, Twitter, and Instagram!
How to Order Vegan at Other Fast Food Chains
Have you found any other Buffalo Wild Wings options to be veganizable? Did you find something amazing that we missed? Let us know by tagging #worldofvegan and sharing your favorite vegan-at-buffalo-wild-wings creations with all of us!
At the time of this article, the foods mentioned above are vegan. Restaurants regularly update their menus and add or take away items, so please keep this in mind when ordering your food. There may be new items that are vegan at Buffalo Wild Wings and not listed or items listed here as vegan, which are no longer vegan. Take care to double-check.