Say goodbye to dairy, but not to creamy, dreamy cheese, because vegan ricotta is here to steal the show! This plant-powered alternative brings the same lusciously lumpy texture and vivacious versatility to your kitchen, minus the moo. It's a good thing, too!
Thankfully, we now live in a world where dairy is no longer the only route to creamy indulgence—yippee! With that said, we've collected a list of the top tasty vegan ricotta cheese brands. You'll find many delectable, dairy-free alternatives that will certainly delight your palate. Plus, we'll sweeten the deal with an enticing Vegan Ricotta cheese recipe that will totally knock your socks off.
If you're ready to delve into all things creamy and cheesy, let's get started!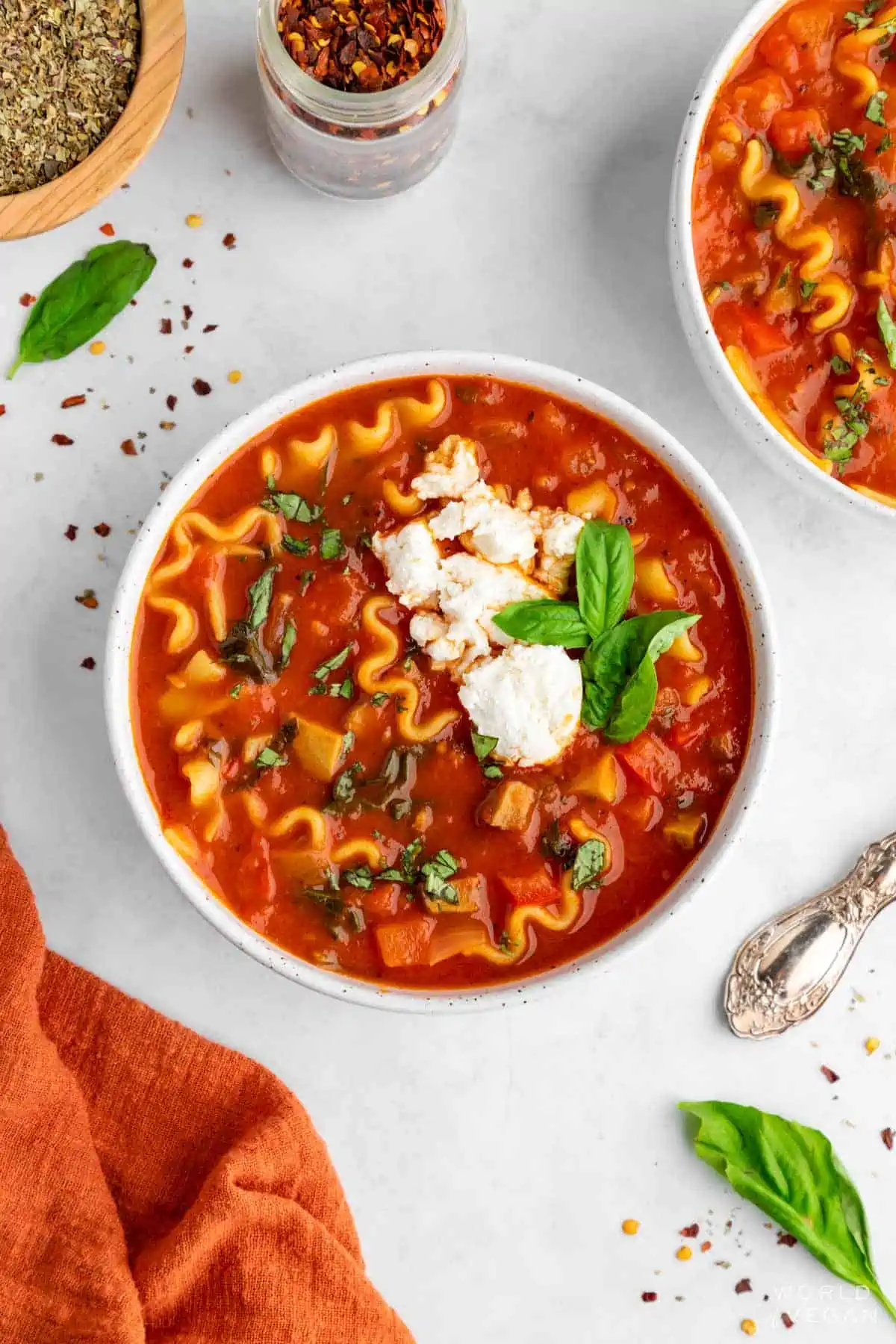 What is Ricotta Cheese?
Ricotta cheese is a creamy, soft cheese of Italian origin made from the whey leftover during the production of other cheeses like mozzarella and provolone. It has a slightly grainy texture and a mild, slightly sweet flavor, making it a versatile ingredient in both savory and sweet dishes.
Some popular recipes made with ricotta cheese include: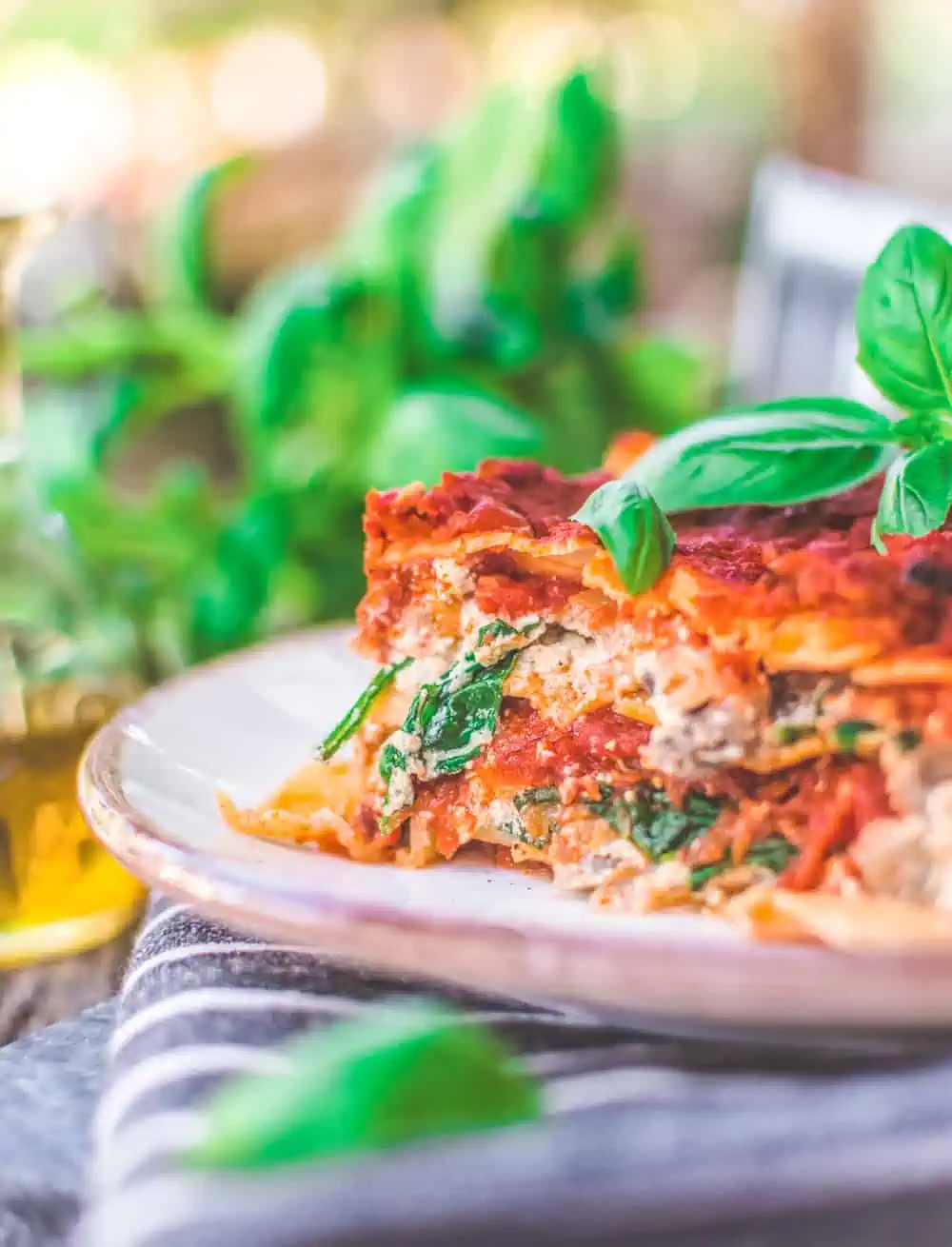 While traditional ricotta is made from dairy, vegan alternatives have become increasingly popular, using plant-based ingredients to recreate its texture and taste.
Is Ricotta Cheese Vegan?
Traditional ricotta cheese is not vegan because it uses whey from cow's milk (or possibly goat's milk). Dairy-free ricotta cheese brands use tofu, almond milk, or cashews as a base.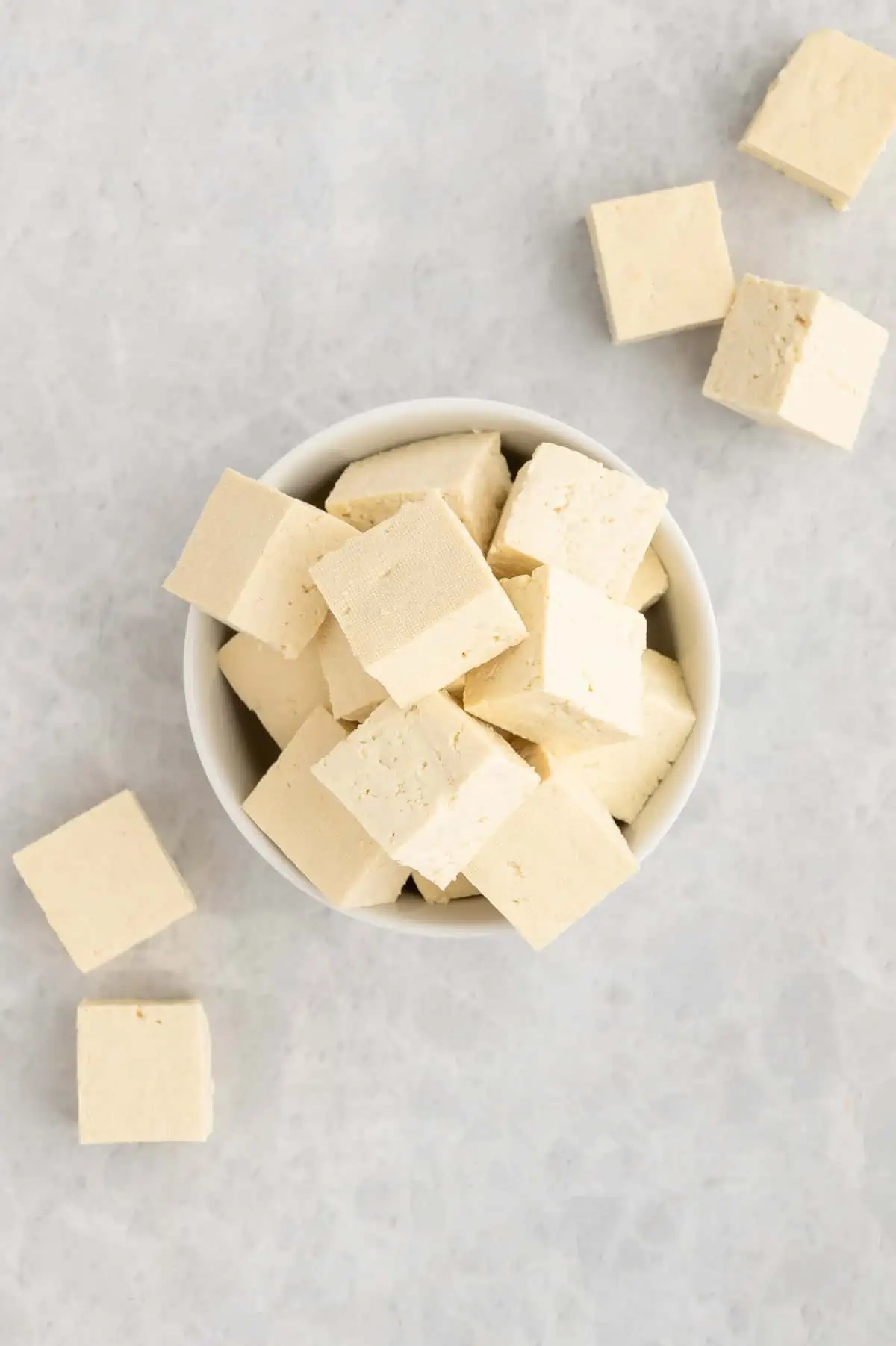 The nubbly-bubbly texture is more difficult to create without the animal products, but the brands below have worked their magic and made us proud!
Best Vegan Ricotta Cheese Brands
Navigate the vegan ricotta cheese corner with our handpicked list of standout brands. They offer a variety of rich and creamy plant-based choices to enhance and flavor your favorite dishes. From a luscious lasagna dinner casserole to a light and crispy bruschetta appetizer, these cheeses have got you covered—delish!
Plant-based ricotta cheese by Kite Hill is artfully crafted from almond milk and captures the flavor and texture of traditional Italian ricotta. It has a lovely, velvety texture and rich, nutty undertones, making it a versatile and delectable dairy-free choice. Also available in a whipped version.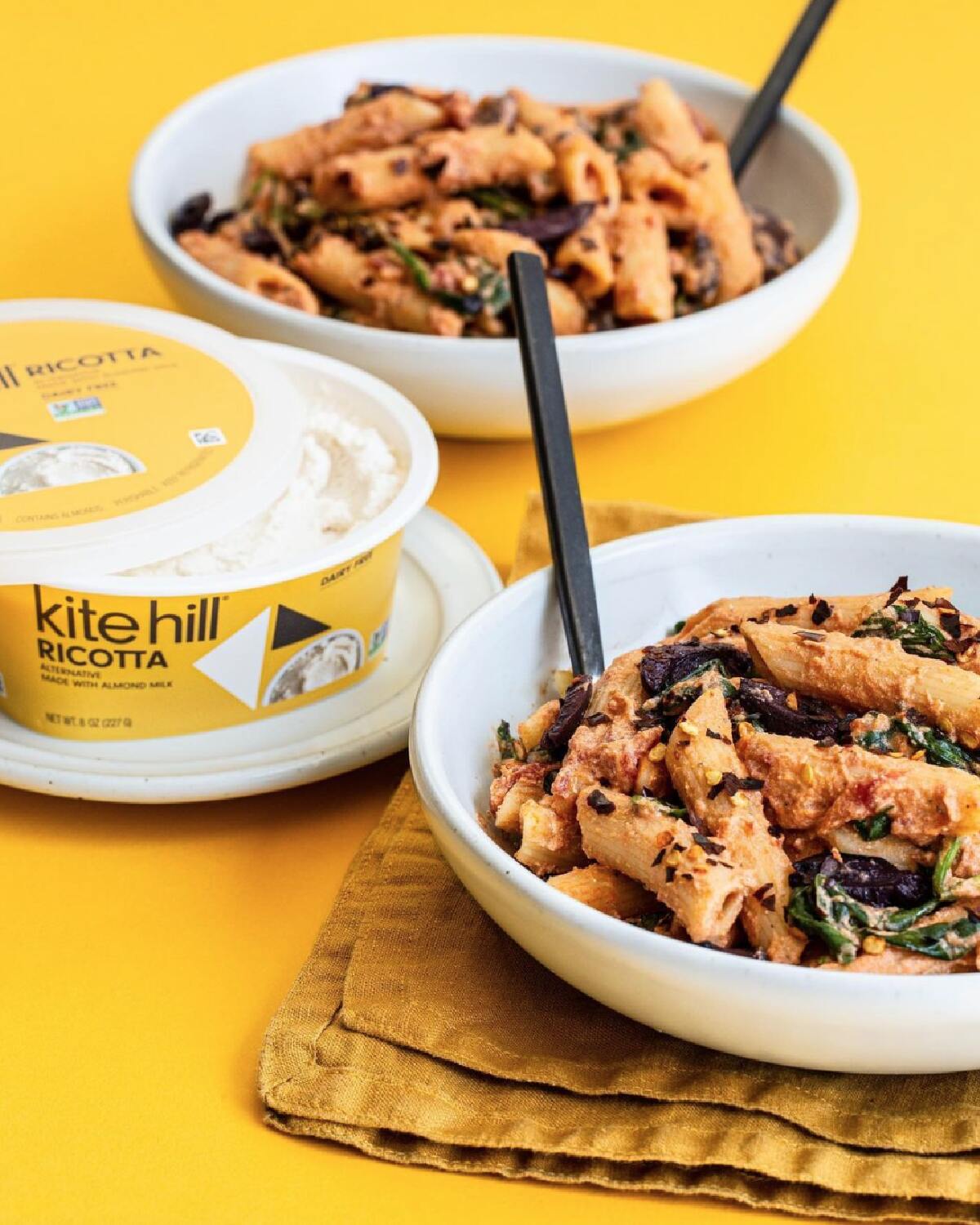 Dairy-free "La Cotta" from New Roots is a European-inspired ricotta cheese with a foundation of organic cashews. This brand boasts a light, creamy, artisanal texture, and a wonderful blend of flavors. Lactose-free and made in Switzerland.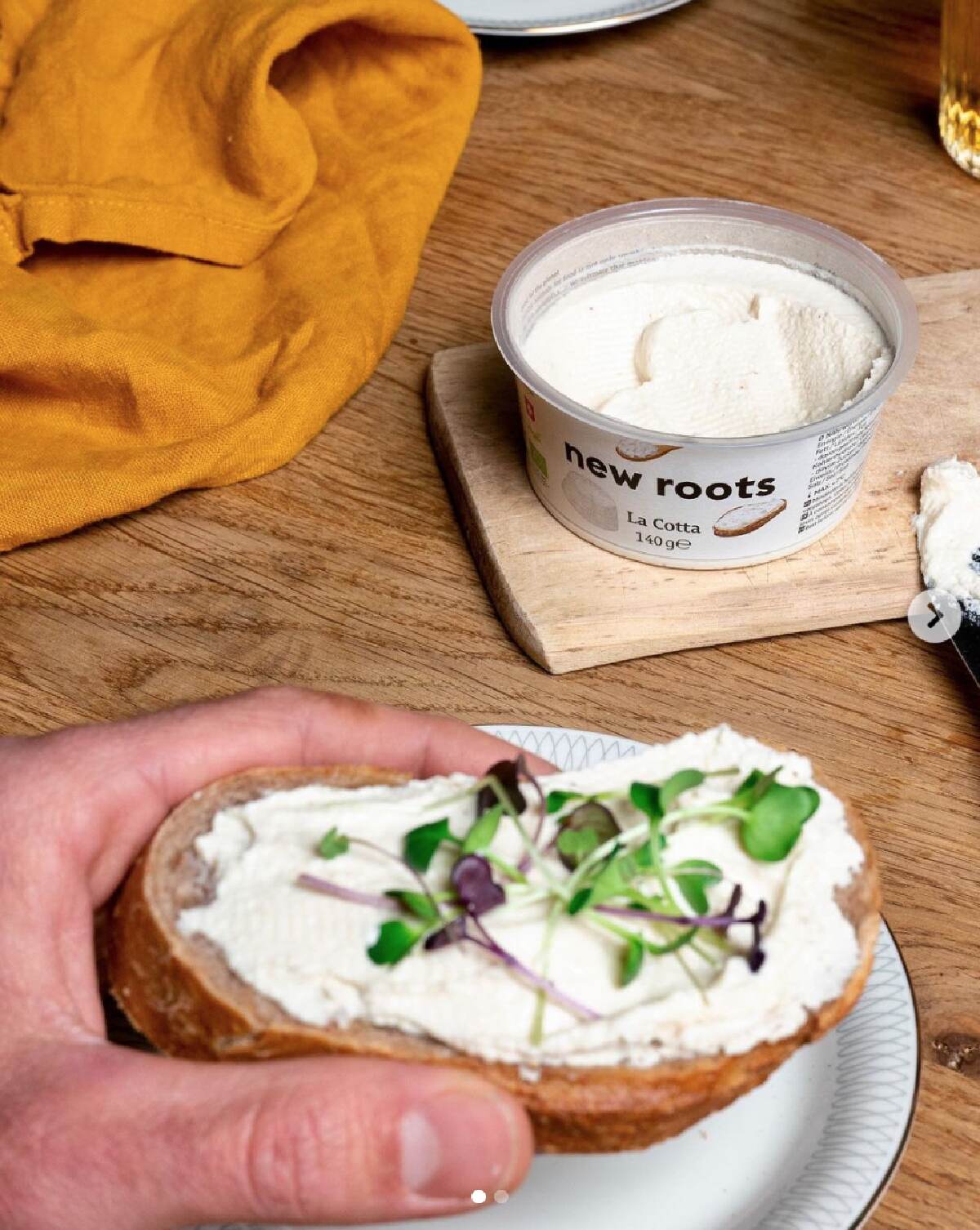 Reine's vegan almond ricotta offers a smooth and creamy dairy-free alternative, providing a mild and neutral flavor perfect for a wide range of savory and sweet dishes. This non-melting variety is perfect hot or cold and contains no coconut oil, gums, or starches.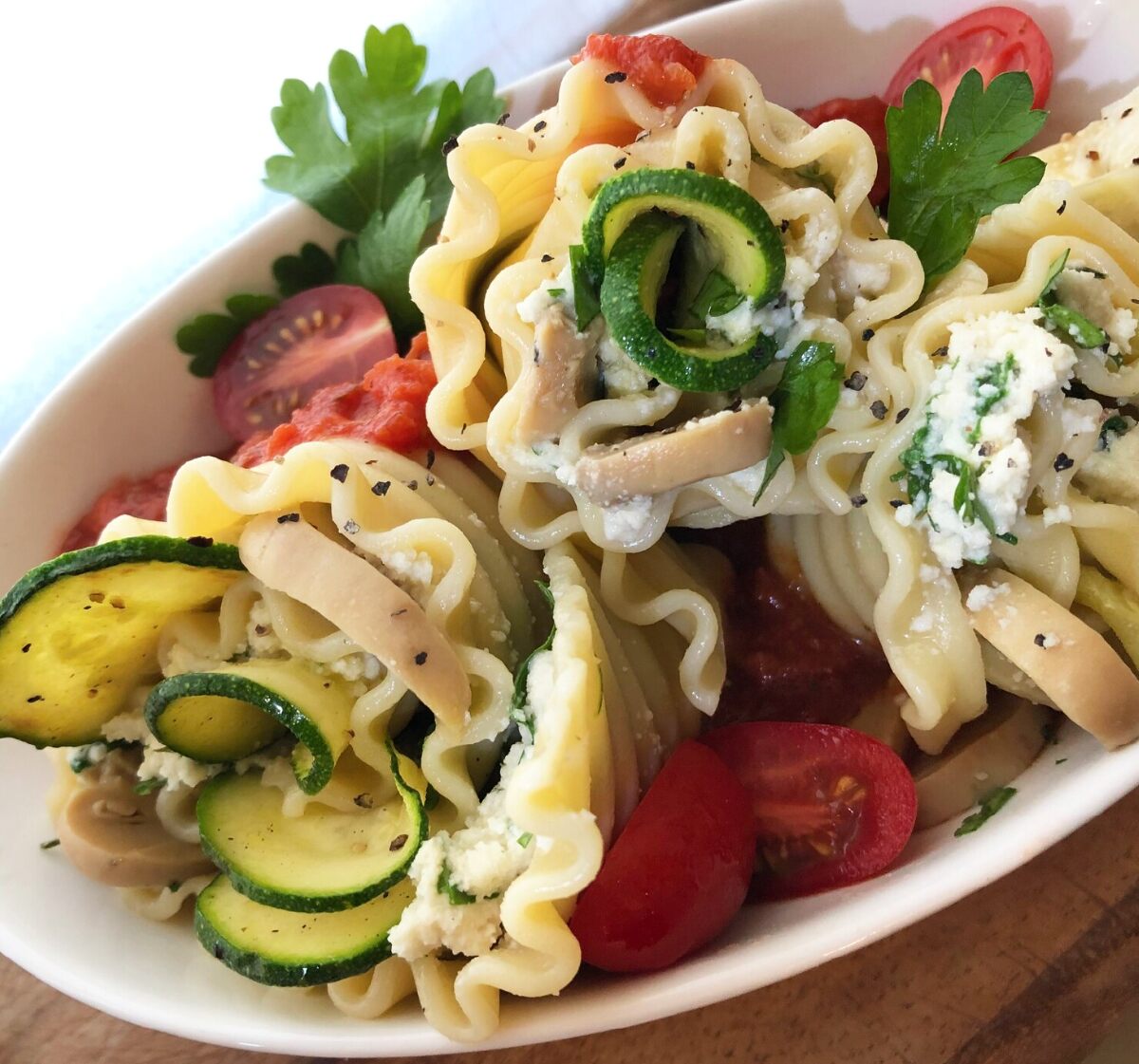 Better than Ricotta from Tofutti is a versatile and soy-based option with a creamy consistency, making it a convenient addition to your plant-based recipes and a go-to choice for those seeking a mild, neutral flavor. Excellent for pasta, lasagna, cheesecake, pizza, cannoli, salads, bruschetta, and adding to flatbreads.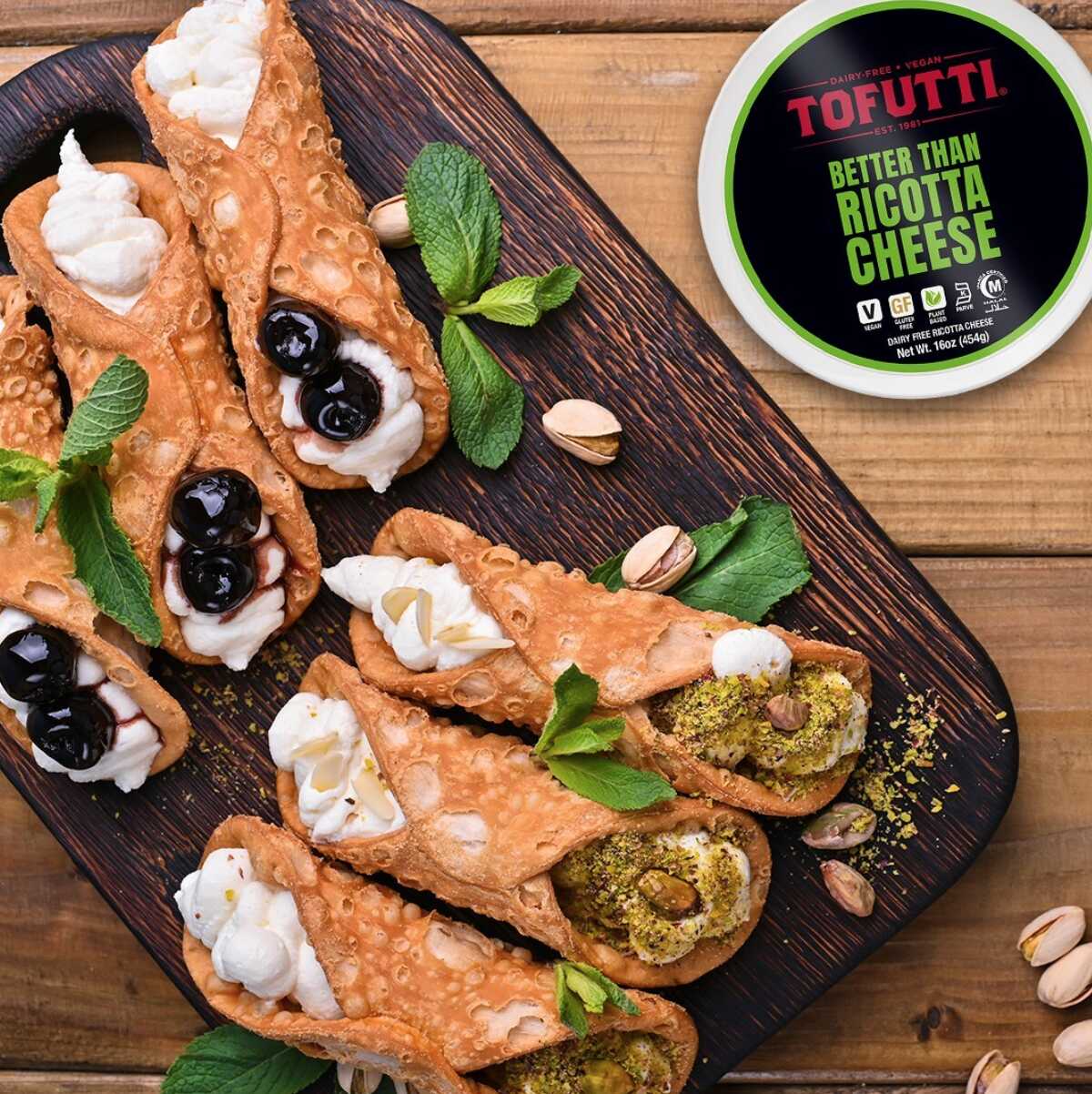 Treeline's delicious non-dairy cashew ricotta uses a foolproof formula of creamy cashews and live, active cultures. The beautifully balanced flavor has a subtle tanginess, delivering a versatile, dairy-free choice for all ricotta lovers. Their blend is also free of soy, gluten, and lactose.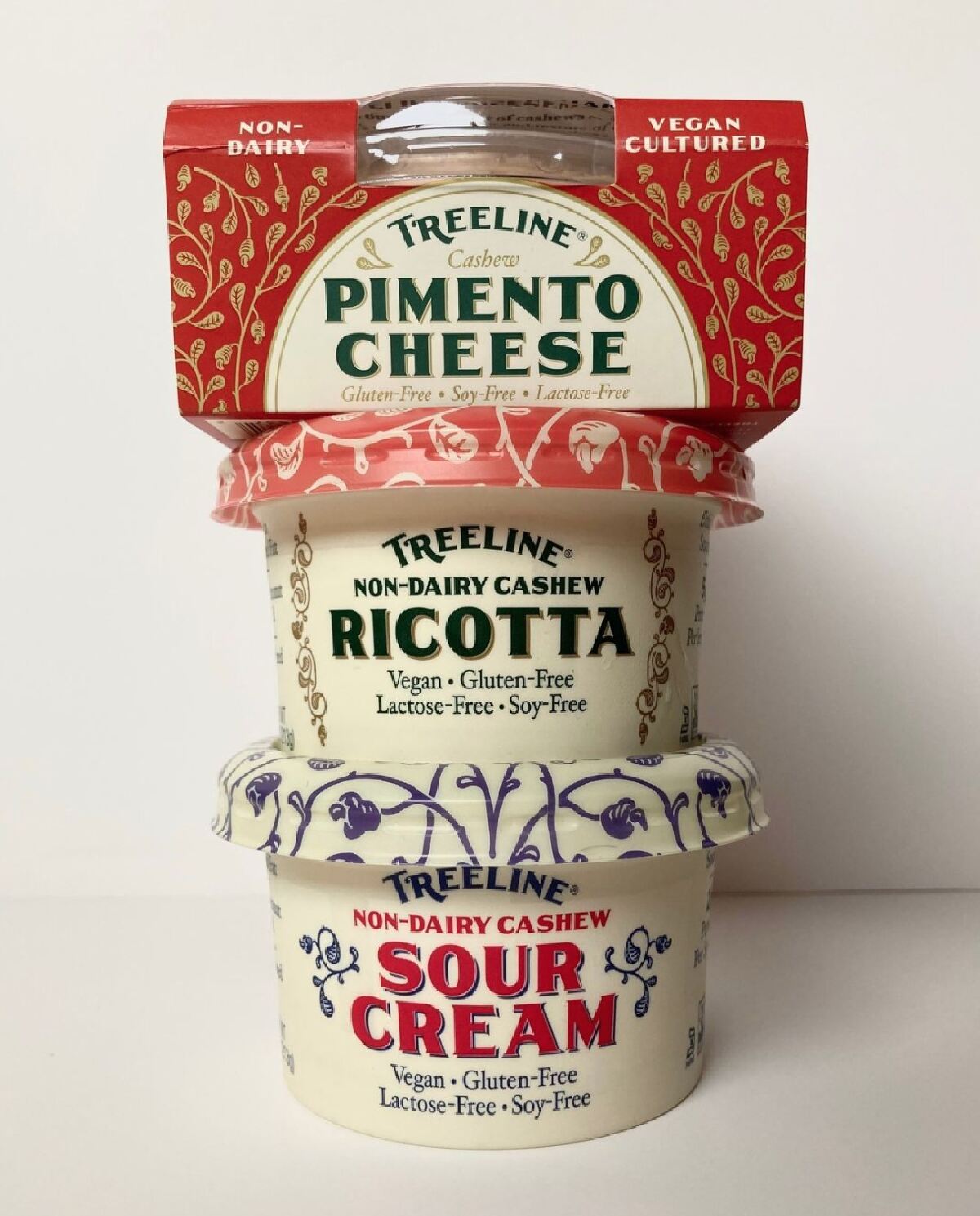 Dairy-Free Ricotta Cheese FAQs
Can you buy vegan ricotta cheese at Whole Foods?
It depends on which Whole Foods Market you are visiting. But, Whole Foods does sell Kite Hill, Treeline, and Tofutti products at most stores.
Is vegan ricotta cheese available at Publix?
Yes! Although the availability might be different from store to store, Publix does list Kite Hill Vegan Ricotta on their website.
What can substitute for vegan ricotta cheese in a recipe?
You're in luck! There are many dairy-free swaps you can use such as vegan cream cheese, vegan sour cream, plant-based yogurt, or just plain tofu. The consistencies will be slightly different, but will give you a similar outcome and flavor.
How To Make Vegan Ricotta Cheese
Although you can easily find vegan ricotta cheese recipes online, this tofu ricotta recipe from Allison Rivers Samson is our favorite! It's a simple and delicious plant-based ricotta recipe for beginners, as well as a great choice for more experienced vegan cheese crafters.
Servings 1.5 cups, about 8 servings
8 ounces extra firm tofu, rinsed and squeezed to remove the water
2 tablespoons olive oil
2 cloves garlic, minced
1 tablespoon fresh lemon juice
½ teaspoon salt
½ cup fresh basil leaves, sliced into ribbons or chiffonade
½ cup canned olives, Allison's favorite is Santa Barbara's ripe green olives in a can
1½ teaspoons capers, drained
In a food processor, purée tofu, olive oil, garlic, lemon juice, and salt. Process until desired smoothness is achieved.

Add basil, olives, and capers. Pulse 2-3 times for a rough chop.
More Creamy and Delicious Vegan Cheeses
Vegan ricotta cheese recipe shared with permission from The Dairy Freedom Cookbook by Allison Rivers Samson and Michelle Cehn.