Would you visit a pancake house if you couldn't eat the pancakes? Hmm, maybe not. Though ordering vegan at IHOP seems a little strange, plant-based people still do find themselves at IHOP with family or friends. And if you do, you'll at least be able to have to have a bite for breakfast and a cup of coffee.
What do you think makes this famous family restaurant so appealing? Could it be the colorful menu full of comfort foods or the super laid-back style and stimulating atmosphere? Whatever the magic ingredient is, it's working. Every year, a whopping 700 million IHOP pancakes are devoured in over 1,700 IHOP locations throughout the US.
Interested in what's vegan at IHOP? Keep reading!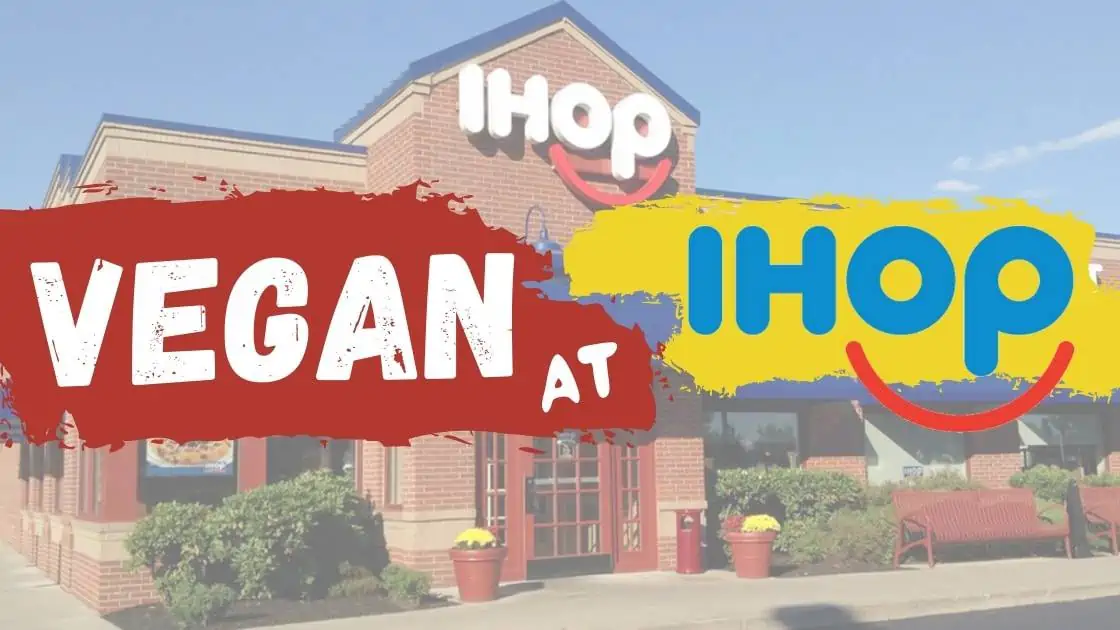 As of September 2023, IHOP has expanded its vegetarian offerings — and we couldn't be more excited! With just a few adjustments, many of these options can easily be made vegan. Delight in these scrumptious meals:
This menu item is fully vegan:
We're hopeful that these will become staple items on the menu and perhaps even usher in new vegan delights, like vegan pancakes and dairy-free cheese!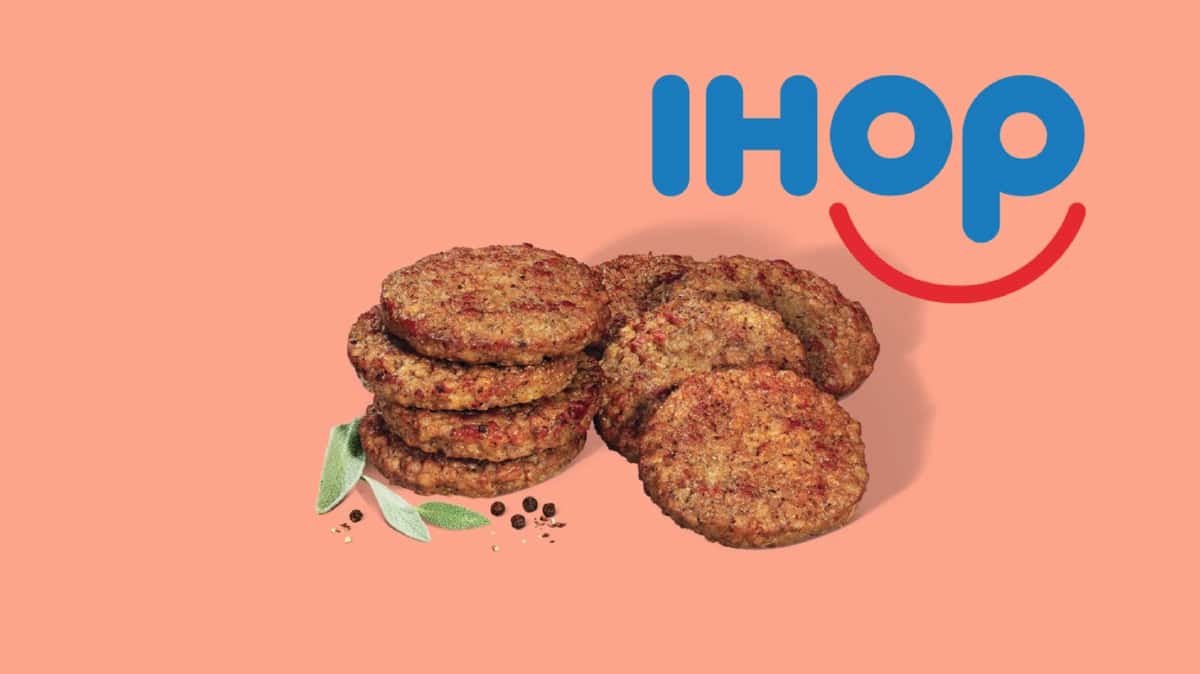 How to Order Vegan at IHOP
You may be wondering if your hungry belly might become a hangry monster by the time you mull over the menu. After all, how could you find anything vegan at IHOP without losing your mind? Luckily, we're here to help.
Fast Forward to the Vegan Food Choices at IHOP!
Breakfast is your best bet here. If you don't mind passing on the pancakes and waiving the waffles, then you can get some pretty good grub. The key is to order potatoes (either hash browns or breakfast potatoes) with any meal.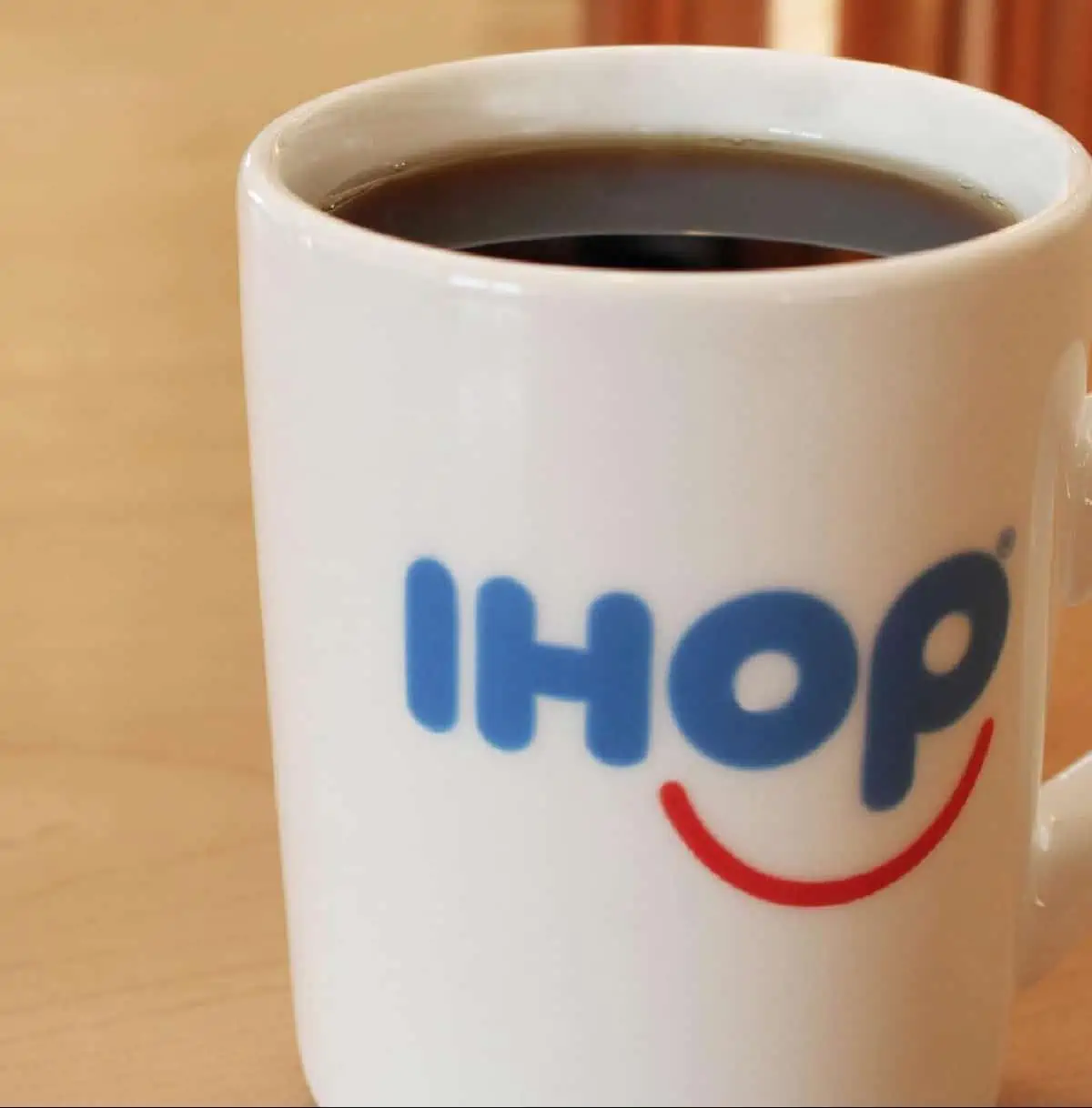 Vegan-Friendly Breakfast Options
Avocado Toast, with hash browns, juice, and coffee
Plant-Based Sausage Power Combo (with no eggs), dry multigrain toast, and a beverage
Flip'd Vegan Breakfast Sandwich (only available at Flatiron, NYC)
Grits, multigrain toast (no butter) with jam or peanut butter, and an order of hash browns
A flour tortilla spread generously with peanut butter (or a nut butter you bring along) and blueberry compote (or strawberry glaze), rolled up and served with a fruit cup
Oatmeal (made with water) and syrup, a fruit cup, and a side of crispy breakfast potatoes
Lunch and dinner might be a bit trickier with fewer options for anything savory or substantial. You could easily choose a breakfast combo from above or try these simple suggestions for eating vegan at IHOP.
Lunch & Dinner Vegan Suggestions
Side salad (no croutons or dressing), french fries, corn tortillas stuffed with sauteéd veggies and topped with avocado and salsa
Two slices of multigrain toast (no butter) with avocado, hash browns, and broccoli florets
A double order of breakfast potatoes, sauteéd veggies, and the Chicken & Veggie salad (ask for no chicken or dressing). Substitute lemon or salsa for dressing.
Vegan Options at IHOP
Appetizers
Chicken & Veggie Salad (ask for no chicken or dressing)
Breakfast Options
Avocado Toast
Crispy Breakfast Potatoes (gluten-free)
English Muffin
Fresh Fruit Cup
Grits
Hash Browns (use the Build Your Own options to order loaded hash browns with tons of veggies, gluten-free)
Oatmeal (made with water)
Plant-Based Sausage Power Combo (using Sweet Earth brand sausages, ask for dry toast and no egg whites)
Note: IHOP warns that the sugar used in the breakfast potatoes seasoning salt may be made with bone char. It's not confirmed, but it's up to you to decide.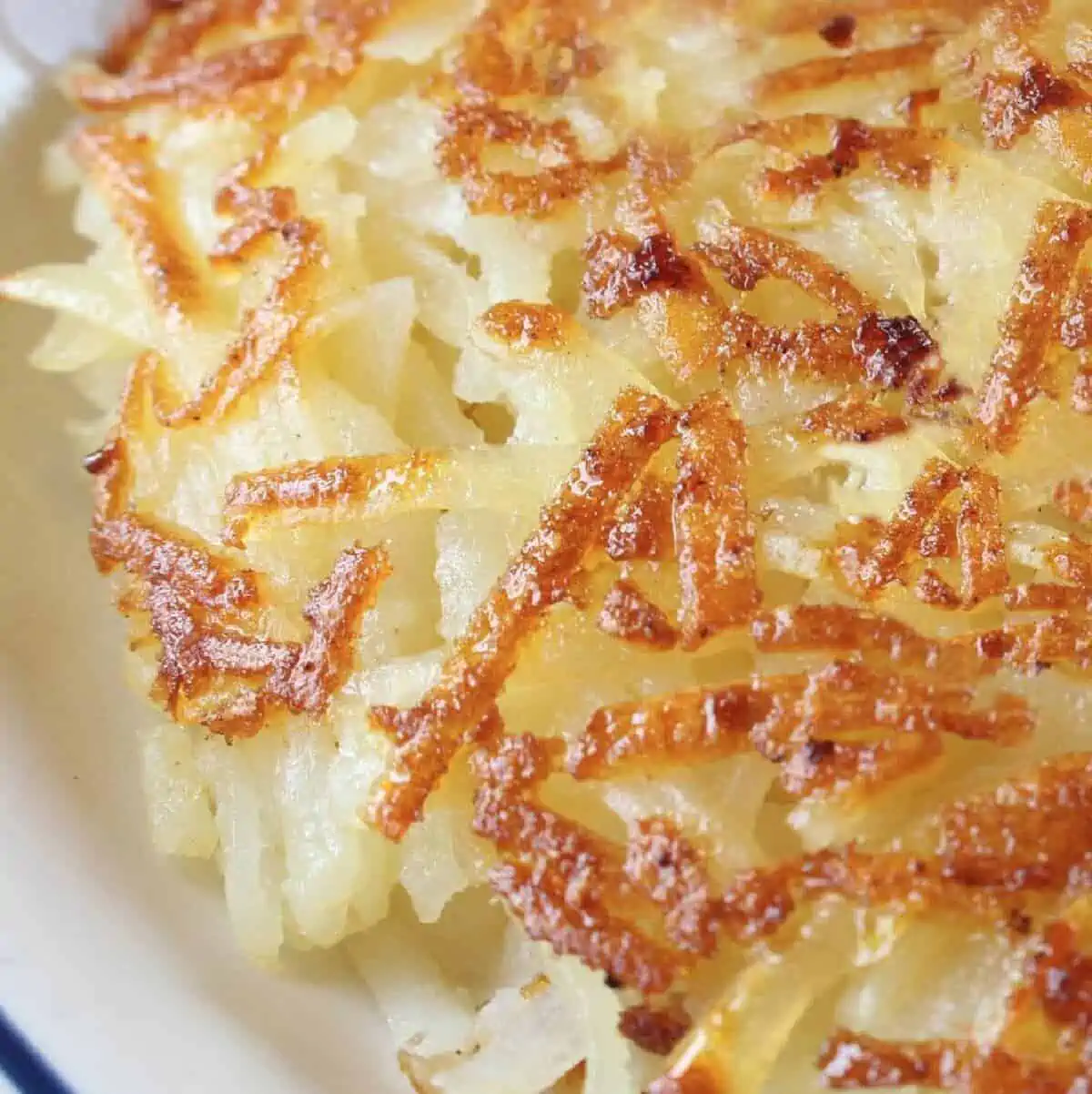 Sides
Broccoli Florets
Crispy Breakfast Potatoes
French Fries
Hash Browns
Multigrain Toast (no butter)
Plant-Based Sausage Patties (using SweetEarth brand sausages)
Sautéed veggies (onions, peppers, mushroom, spinach)
Seasonal Fruit
Salsa
Side Salad (no cheese, croutons, or dressing)
Tortillas (corn or flour)
NOTE: Some sides are only available at certain locations. Please ask your server for availability.
Fruit Sauces/Dressings
Blueberry Syrup
Chocolate Sauce
Strawberry Syrup
Old Fashioned Syrup
Jam and Peanut Butter
Beverages
Brewed and Herbal Tea
Coffee
Flavored & Regular Iced Teas
Fountain Drinks
Juices (Apple, Cranberry, Orange, Tomato, Grapefruit)
Lemonades
Splashers
NOTE: IHOP also offers an assortment of alcoholic beverages, but the options differ from one location to the next and also from state to state. Please double-check your options on Barnivore.com or consult our vegan beer, wine, and liquor guide.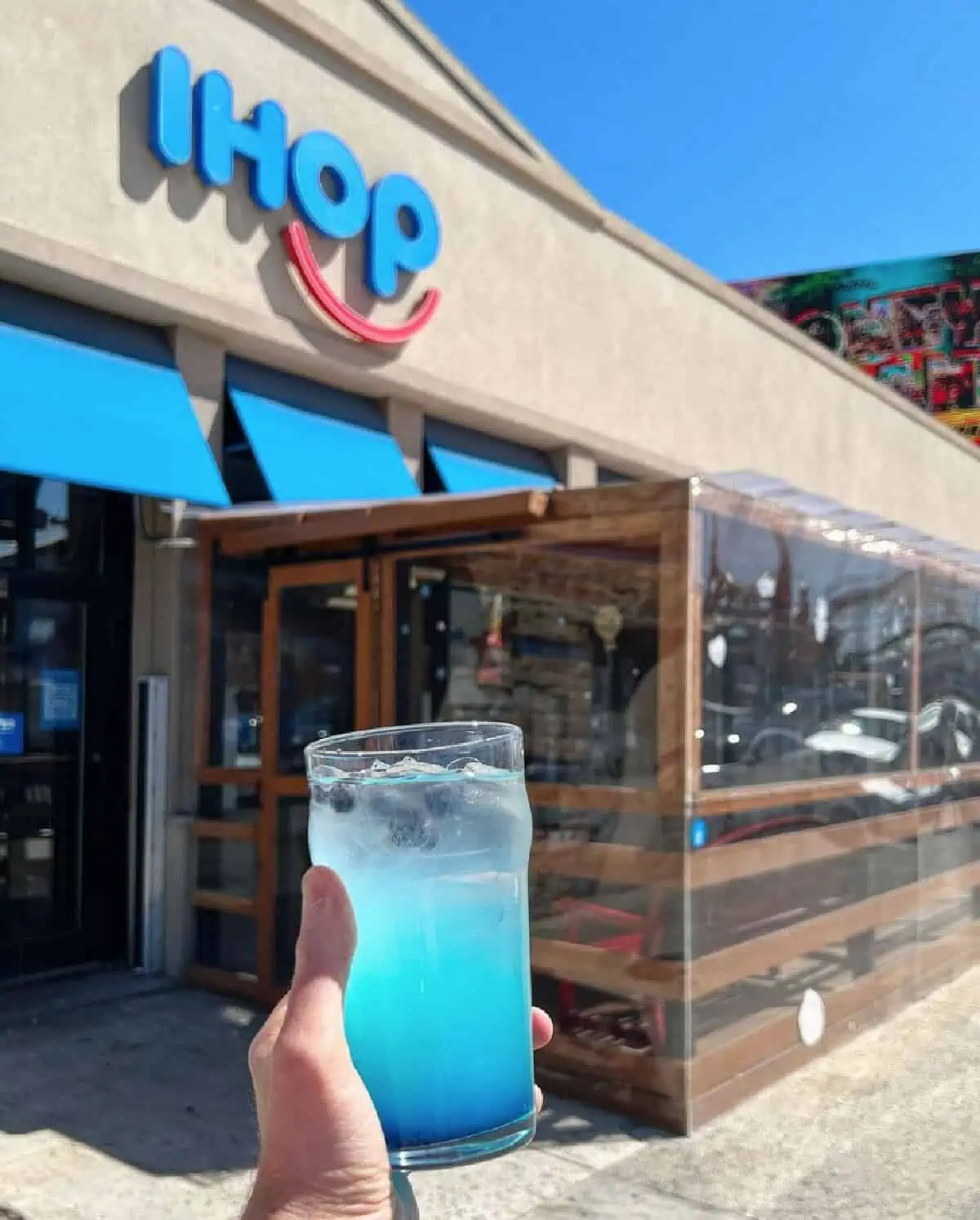 IHOP's Vegan Breakfast Sandwich Option in NYC
In February 2022, IHOP added a completely vegan breakfast sandwich to their menu at their location in the Flatiron neighborhood of New York City at their fast-casual outpost, Flip'd. The Flip'd Vegan Breakfast Sandwich features JUST Egg, Sweetearth Sausage, arugula, roasted tomatoes, and avocado on a vegan brioche bun. The addition is not yet permanent but we're taking this as a big sign of good things to come as IHOP tests the waters with better plant-based offerings!
Plenty of Time to Plan Ahead?
Eating vegan at IHOP doesn't have to be intimidating or impossible. Try out these tips below to make your meal more manageable.
Drag in Your Own Dressing – There are no options for salad dressing, so you might find it easier to prepare with dressing packets. Or, just bring a bottle from home. Another option is to ask for a lemon or avocado–or both!
Hail to Hummus – Satisfy both your protein and dressing needs with a homemade oil-free hummus. Totally tasty on salad, potatoes, or toast!
Protein Power – Since the plant-based protein options are low to no, bring your own! Sneak in veggie sausages or a black bean burger to boost up your breakfast. Take in some tofu or tempeh to add to your tortilla. The options are endless!
Condiments are Key – Meals can go from meh to mouthwatering if you have the right toppings. For instance, think about adding hot sauce, spices (like cinnamon for sweet or cayenne for spicy), and anything salty (soy sauce, curry sauce, or ketchup) to give your supper some sass!
Helpful Hints When Ordering Vegan at IHOP
Browse IHOP's website before ordering. IHOP also has a Vegan And Vegetarian Guide––so helpful!
Check out their Allergen Information chart and their Nutritional Information Guide to help you order.
If ordering vegan through IHOP's website or online service, make sure you clearly specify any substitutions you would like, especially concerning eggs or cheese. If you're worried that your request may be overlooked, then it may be a better idea to call or go there directly to order.
Historic Moments in IHOP Vegan History
Feb 2022 – IHOP tries out their very first plant-based breakfast sandwich, Flip'd Vegan Breakfast Sandwich. This option features JUST Egg, Sweetearth Sausage, arugula, roasted tomatoes, and avocado on a vegan brioche bun (only available at Flatiron, NYC).
Sept 2023 – IHOP partners with Impossible to bring Impossible Sausages and Burgers to their all-day menu at all 1,690 locations nationwide.
Interesting Facts About IHOP
IHOP was called "The International House of Pancakes" for the first 15 years of existence. It didn't become an acronym until after 1973.
Did you know that Applebee's has been owned by IHOP since 2007?
Genuine maple syrup is only available at IHOPs in Vermont for an extra $.99 charge.
In the 1980s, all of the successful IHOP restaurants were renovated and redesigned, except for the ovens. (Weird!)
New York City's East Village location had to have a "smog-hog" because of the strong bacon smell that emanated from the restaurant which caused people to move to other areas. (Ugh.)
When Al Lapin Jr. changed his delivery service business "Coffee Time" to "The International House of Pancakes" in 1958, he insisted that every single table should have a full pot of coffee on it.
Want More Vegan Options at IHOP?
Take action and let them know! Your voice really does matter. Write to them, message them on social media, or talk to the manager of your local branch. Trust us, they are listening, and the more they hear it, then the faster they'll evolve. Because imagine how perfect it would be to have vegan pancakes and waffles whenever you wanted!
Have you found any other options to be veganizable? Did you find something amazing that we missed? Let us know by tagging #worldofvegan and sharing your favorite vegan-at-IHOP creations with all of us!
How to Order Vegan at Other Chain Restaurants
Visit our vegan fast food guide to see a comprehensive list of all the chain restaurant guides we have for you!
This article is not sponsored and we are in no way affiliated with IHOP. At the time of this article, the foods mentioned above are vegan. Restaurants constantly update their menus and add or take away items, so please keep this in mind when ordering your food. There may be new items that are vegan and not listed or items listed here as vegan, which are no longer vegan. Take care to double-check.