Do you agree that "America Runs on Dunkin'," like the slogan suggests? We know many plant-based people would swear that's true, while others are only satisfied with Starbucks. Here at World of Vegan, we're big fans of independent coffee shops, and better yet, there are now fully vegan cafes sprouting up around the world!
If you're really lucky, you may even have access to a fully vegan cafe like Timeless Coffee in Oakland! Whichever you choose for your caffeine kick, there comes a time when you simply NEED coffee (or perhaps tea). So today we're sharing how to order vegan at Dunkin' Donuts.
This guide is one of our many vegan Fast Food menu guides for plant-based diners!
A Brief History of Dunkin' Donuts
Did you know that Dunkin' Donuts began as a coffee and donut shop in Quincy, Massachusetts called "Open Kettle" in 1948? The founder, William Rosenberg, had the wish to "make and serve the freshest, most delicious coffee and donuts quickly and courteously in modern, well-merchandised stores." In 1955, he opened up the very first "Dunkin' Donuts" franchise.
A Quick & Convenient Coffee Option
Where I live in New England, Dunkin' Donuts is the dominant Coffee King. In my small, apple orchard town, there are at least seven Dunkin' Donuts locations. When there is doubt as to where you'll meet up with a favorite friend, you can always count on Dunkin' Donuts for a clean bathroom and a cozy, hot beverage. I'm not sure if all of the locations are consistently courteous, but they certainly are pretty quick.
A Vegan Breakfast Sandwich…but No Vegan Donuts?
Although there are a number of vegan-friendly substitutions for both hot beverages (yay for almond milk and the recently added oat milk!), and a newly added vegan breakfast sandwich (the Beyond Sausage Sandwich or Wrap ordered without egg or cheese), the star of the show—donuts—sadly aren't vegan.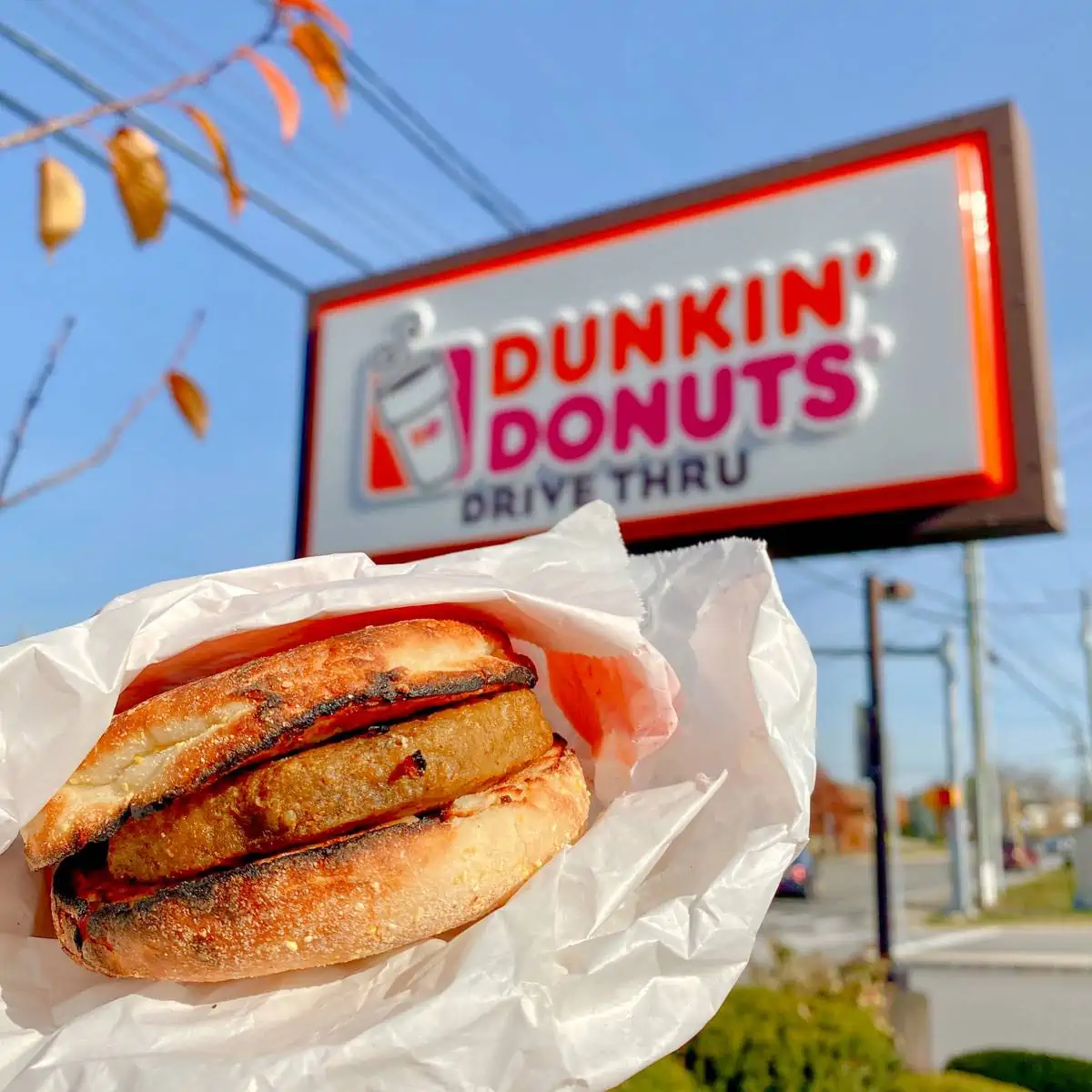 If they didn't have those heavenly hash browns, we might not be as motivated to desire Dunkin' Donuts. But if you live in Dunkin' territory, it's likely you'll land there one day. So we've listed a few substitution suggestions below for food and beverages which might satisfy some of your hunger.
Keep in mind that speciality or seasonal beverages rely heavily on milk or cream for their richness, so they are not a good choice for vegans.
We hope this guide will help you with how to order vegan at Dunkin' Donuts!
Vegan Breakfast Options
Beyond Sausage Sandwich/Wrap (order with no egg or cheese)
Multigrain Brown Sugar Oatmeal (made with hot water, oat or almond milk)
Hash Browns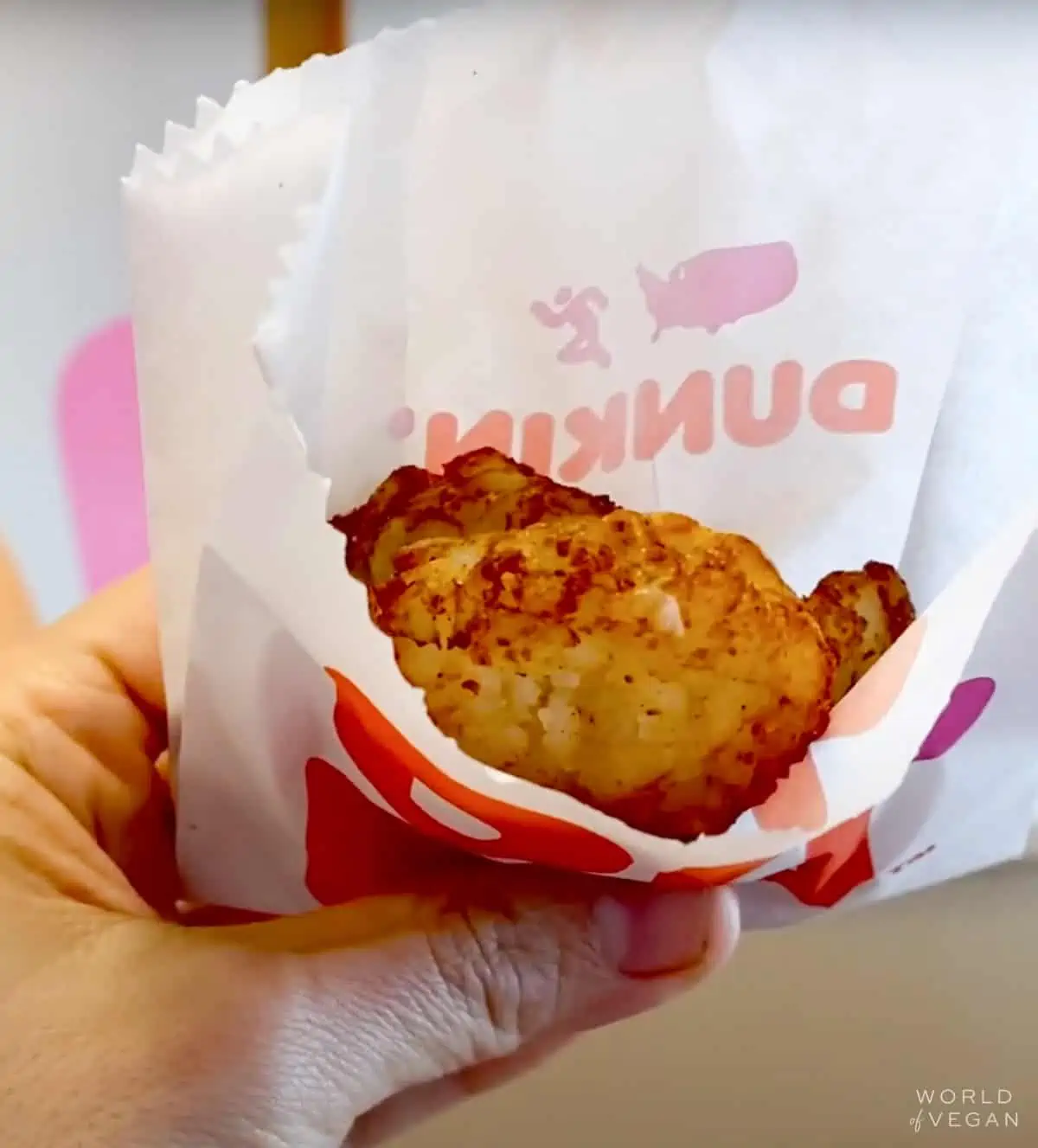 Breads
English muffin
Multigrain Thins
Bagels
Cinnamon Raisin
Everything
Multigrain
Plain
Sesame
Check out our vegan bagels guide for more information about bagels!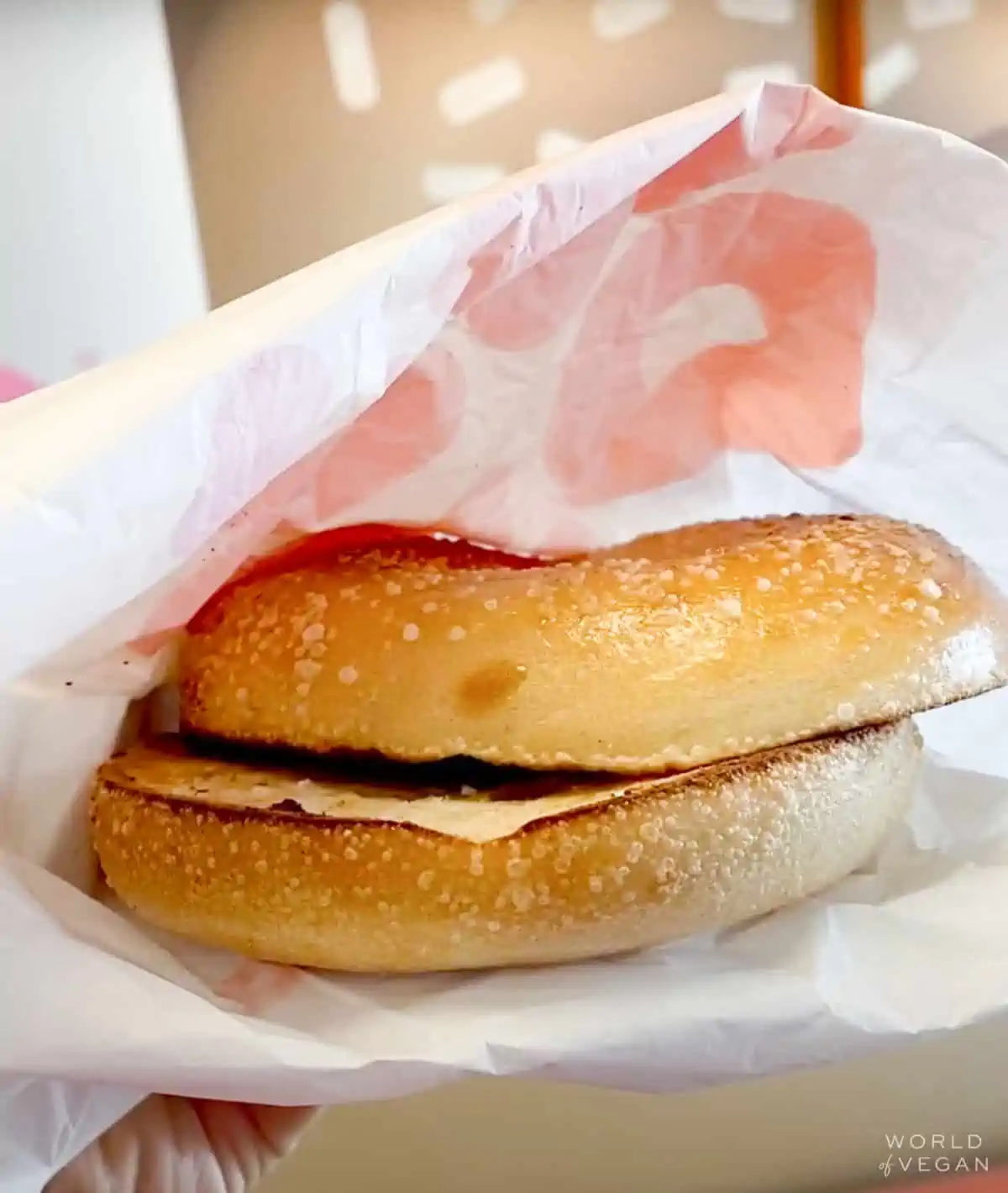 Coolattas and Refreshers:
Blue Raspberry Coolatta
Strawberry Coolatta
Peach Passion Fruit Refresher
Strawberry Dragon Fruit Refresher
Vegan Beverages: (ask for oat milk or almond milk)
Hot, Iced or Cold Brew Coffee
Hot or Iced Tea
Iced Blueberry or Raspberry Black Tea (sweetened or unsweetened)
Iced Green Tea (sweetened or unsweetened)
Black or Herbal Teas
Strawberry Dunkin' Energy Power Punch by Monster Energy (specialty drink)
Cappuccino
Latte
Macchiato
Espresso
Mocha Swirl Iced Coffee (no cream or milk)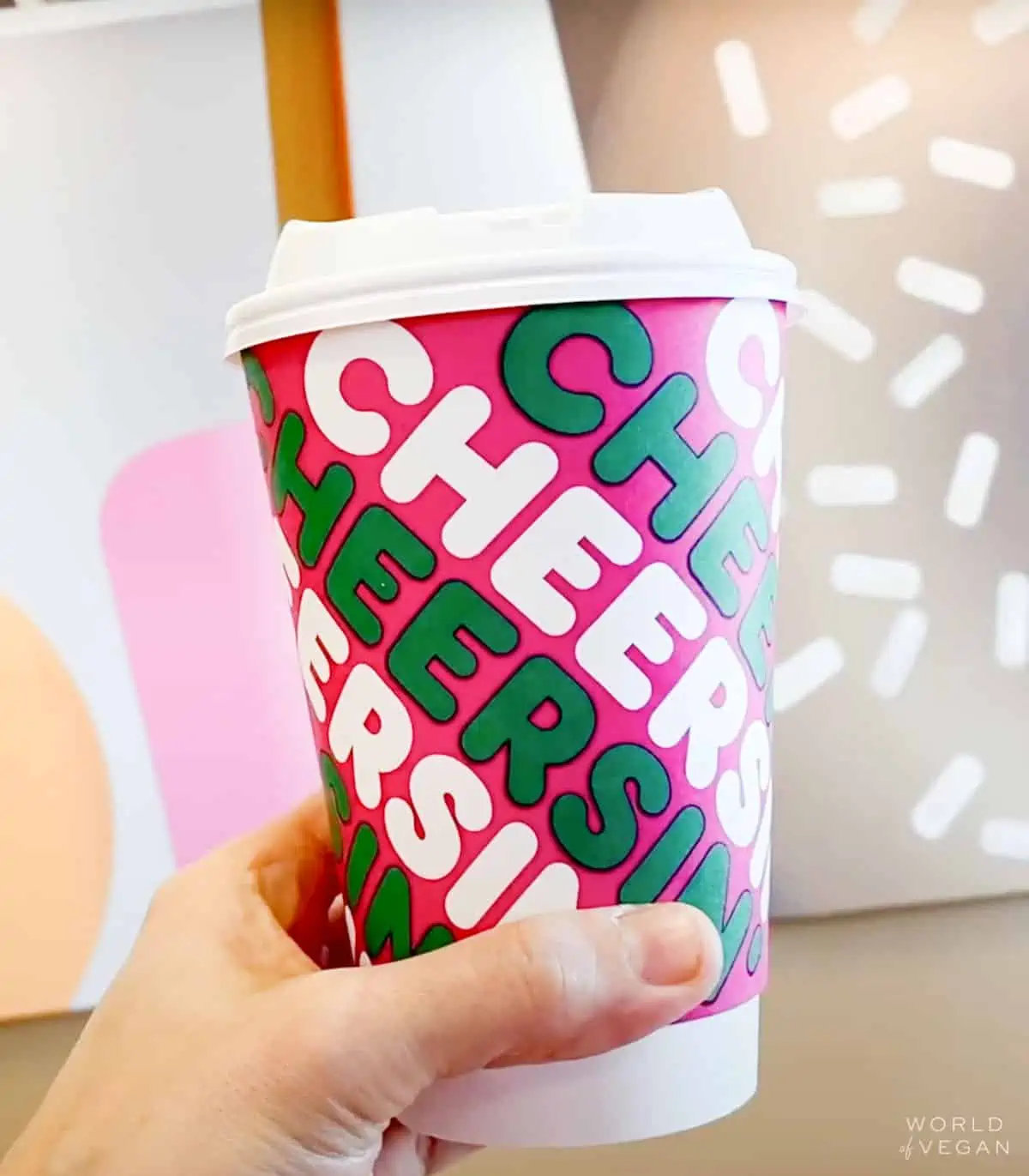 NOT Vegan at Dunkin' Donuts: all donuts, munchkins, muffins, speciality drinks (not listed above), spreads, and smoothies, as well as the usual whipped cream, cream, milk, butter, eggs and meats. Also, both the Vanilla Chai and Hot Chocolate are NOT vegan. Both are created with a pre-made mix that includes both a milk derivative and a non-fat dry milk powder.
Bring Your Own Fixin's
Sure, you can get a little packet of peanut butter loaded with hydrogenated oils if you'd like (it's vegan), but can't we do better? Level-up your order by bringing your own add-ons! Here are a few ideas:
Bring a convenient container of nut butter, vegan cream cheese, or avocado with you when ordering a bagel. Just slather each side with some creamy goodness and enjoy with an order of crispy hash brown crowns!
Have some savory hummus nearby when you order a toasted english muffin or multigrain thin. You could even add it to your bagel, Beyond Sausage sandwich or wrap for an extra filling meal!
Carry your favorite plant-based milk or vegan coffee creamer with you in a little thermos or water bottle. Ask for your favorite hot or iced coffee black (sweetened or unsweetened) and you can add as much or little plant-based milk as you wish. You could do the same with sweetener, such as stevia, maple syrup, or agave.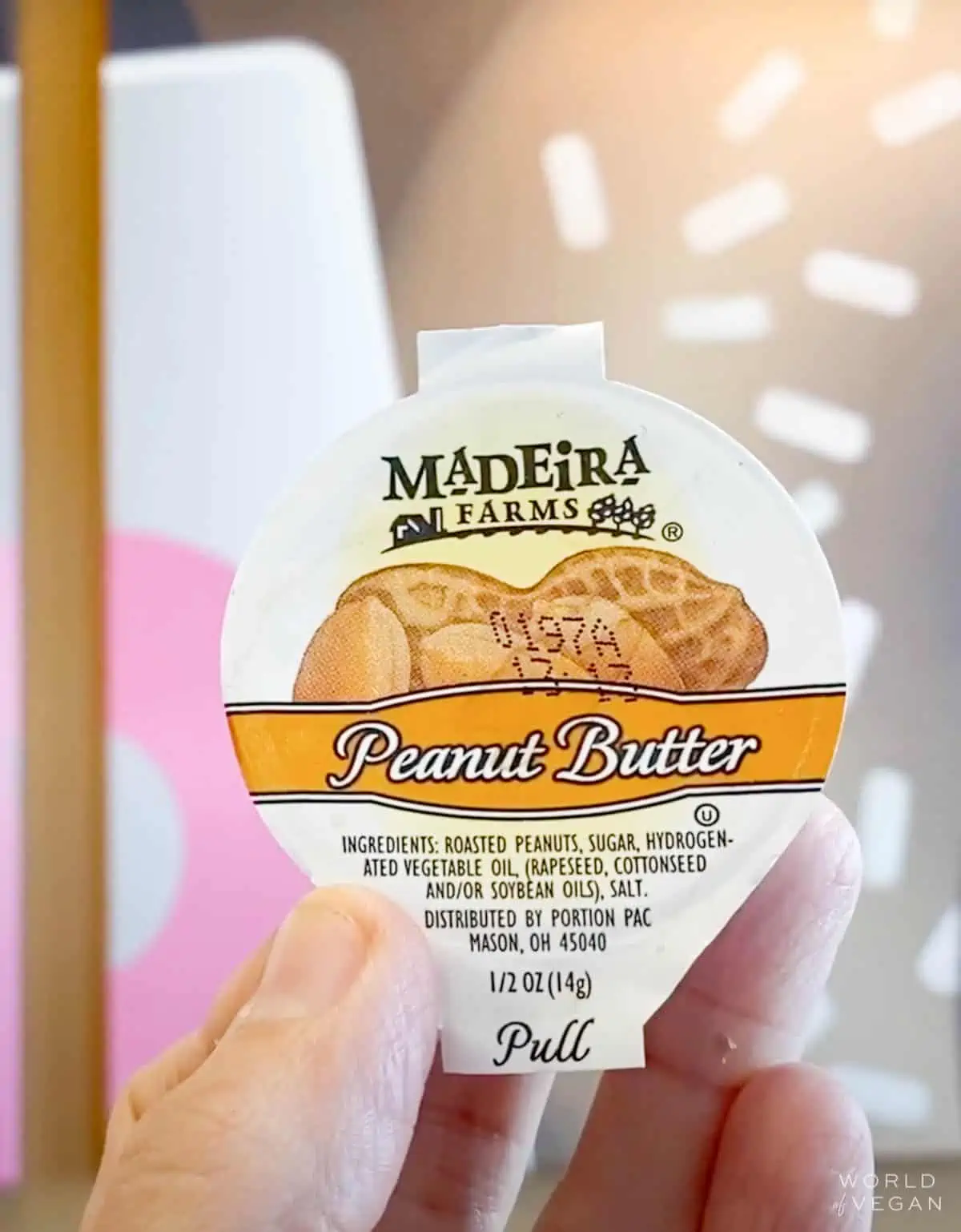 Helpful Hints When Ordering Vegan at Dunkin' Donuts
Browse the Dunkin' Donuts website before ordering.
If ordering Dunkin' Donuts online through a delivery service, make sure you clearly specify any substitutions you would like. Especially concerning plant-based milks. If you're worried that your request may not be honored (or seen by the server at DD), it might be a better idea to go there directly to order.
Download both the Nutrition Information PDF and the Allergens & Ingredients PDF to make sure that you are purchasing a vegan-friendly item. The products offered at Dunkin' Donuts do change and the PDFs seem to be updated regularly.
From past experience, it seems that most (if not all) seasonal drinks or foods are not vegan because of added dairy milk or milk derivatives. Be careful when new and exciting seasonal products are offered at Dunkin' Donuts. If items don't specifically state that they are vegan, chances are they are not.
If you want to help ensure you're getting a fully vegan breakfast sandwich and would like to save a few bucks, just ask for an English muffin with an extra Beyond Sausage patty. The national suggested retail price of the Beyond Sausage Sandwich is $3.99 but can be more or less expensive depending on the region.
Help Create a Kinder Dunkin' Donuts
It's only a matter of time before vegan donuts land on the menu. That's the direction all the big fast food chains are heading, and Dunkin' Donuts knows the pressure is on. But meanwhile, we can always write to, call, or contact the managers of any location to make our requests.
Perhaps asking if eggs can be switched to JUST Egg as an option for sandwiches? Surely, if millions of vegans share their voices and donut desires, we'll be able to bask in baked goods in the future.
How to Order at Other Chains
Looking for more vegan menu guides for popular fast food restaurants and chains? We have dozens waiting for you!
Have you found any other options to be veganizable? Did you find something amazing that we missed? Let us know by tagging #worldofvegan and sharing your favorite vegan-at-Dunkin-Donuts creations with all of us!
This article is not sponsored and we are in no way affiliated with Dunkin' Donuts. At the time of this article, the foods mentioned above are vegan. Since restaurants constantly update their menus and add or take away items, please keep this in mind when ordering your food. There may be new items that are vegan at Dunkin' Donuts and not listed or items listed here as vegan, which are no longer vegan. Take care to double-check.