With more than 2,200 fast food locations in the United States, Jack in the Box is springing up with leaps and bounds in the burger business. Is it possible that vegan Jack in the Box cuisine may be coming in the future?
Although its yet to offer an exclusive Jack in the Box vegan menu or a permanent plant-based burger option, we have to applaud the chain for its efforts in recent years. Not only has it been testing out the Impossible Burger, but also an Unchicken Sandwich at select locations. While the situation is not ideal, we're happy to see some progress.
Whether you're in dire need of a quick bite while on the go or meeting friends at the last minute, we know it's stressful to have to figure out what's vegan. To save you extra time and unnecessary stress, we've outlined all of the plant-based options for you (listed below). Keep reading and we'll give you the lowdown on all vegan-friendly foods.
The choices are pretty scarce at this fast food restaurant, but the all-day breakfast options are surprisingly good. Our advice is to visit Jack in the Box for breakfast or a snack only. Finding options for lunch will only be disappointing and frustrating. Here's what we would order:
Breakfast – French toast sticks, hash browns, juice (apple or orange), strawberry jam, grape jelly, and pancake syrup
Main Meal – Teriyaki Bowl (request no chicken) or Impossible Burger/Jack Unchicken Sandwich (if offered at that particular location)
Side – Fries (curly or regular) or a side salad with low-fat balsamic vinaigrette
Beverage – Fountain soda, iced tea, juice (apple or orange), lemonades, and water
Dessert – Applesauce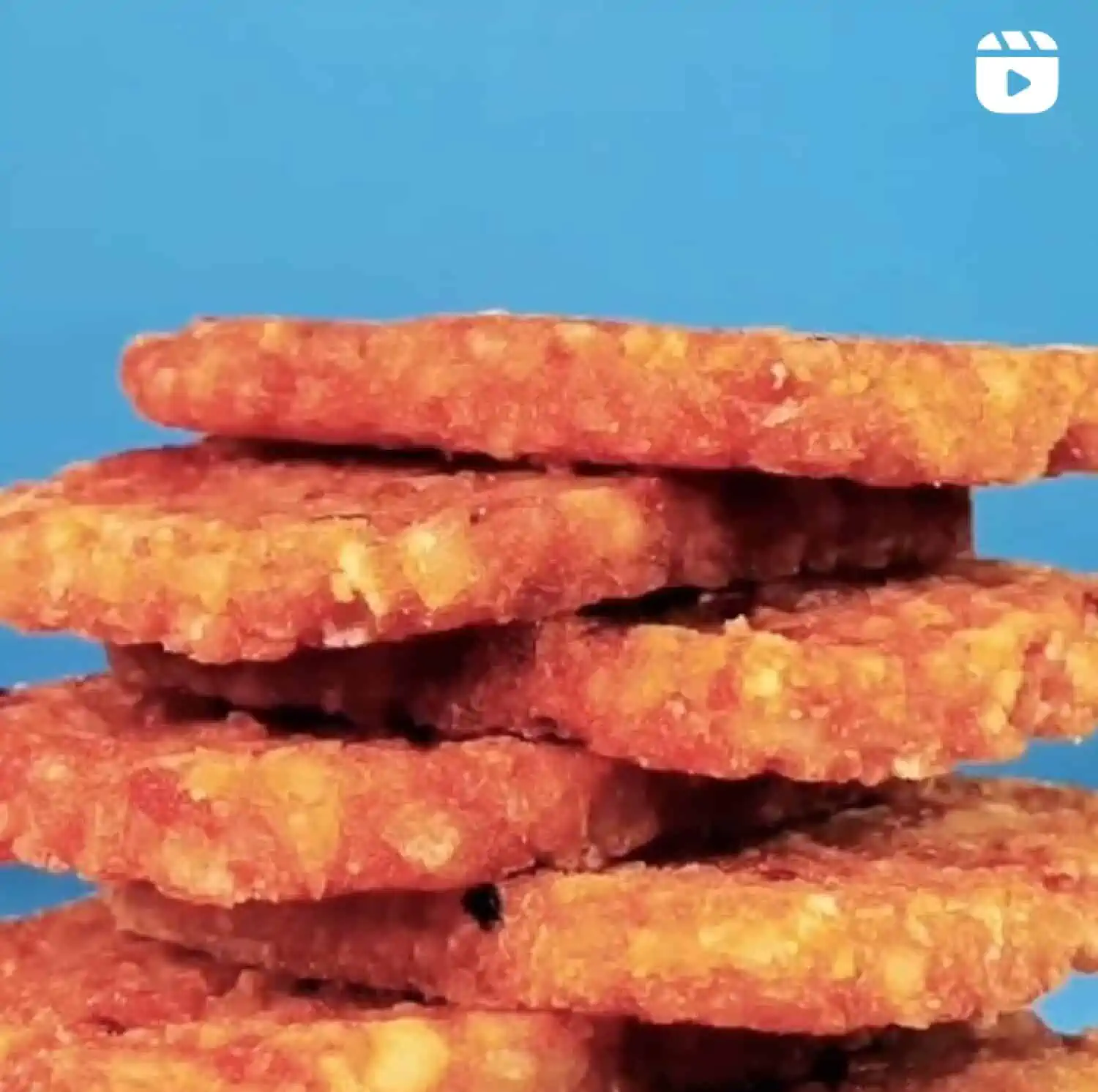 Is There a Jack in the Box Impossible Burger?
Unfortunately, it depends on where you're located. There is no information on the Jack in the Box website (or on the online menu) containing the Impossible Burger. Our best advice is to call the location you wish to visit and ask if they have this vegan-friendly burger on the menu. If they do, don't forget to ask for no mayo and no cheese. It's also unknown if the bun that comes with this plant-based burger is vegan or not.
Does Jack in the Box Have a Vegan Chicken Sandwich?
Currently, the Jack's Unchicken is being tested only in California (Salinas and Monterey) and Reno, Nevada. We're not sure if it will be expanding the locations as this item is not shown on the website or online menu at this time.
Below is a detailed list of all the current Jack in the Box menu items which are vegan-friendly. Generally, all of the potato products are vegan, some dressings and sauces, a salad, grain bowl (without meat) and a number of beverages. Make sure to ask if the location you visit is offering the Impossible Burger or Unchicken Sandwich, in case you're in luck at that location, or just load up on extra veggies. Crossing our fingers that this list helps you find something to satisfy your hunger.
Bowls
Teriyaki Bowl (request no chicken and add extra veggies)
Breakfast
French Toast Sticks
Hash Browns
Pancake Syrup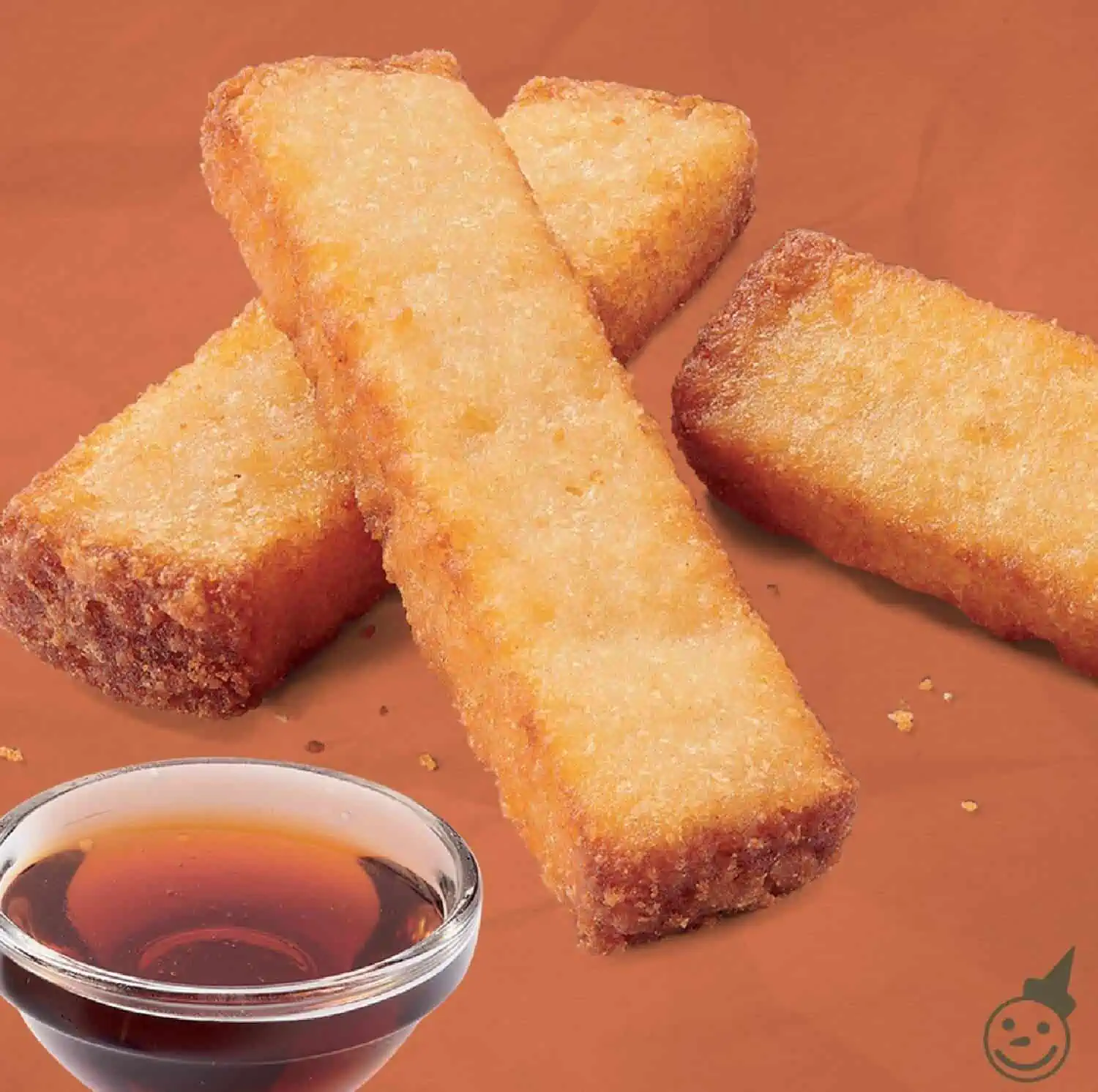 Bread & Buns
Flour Tortilla
Gourmet Signature
Pita Bread
Regular
Split Top
Sourdough Bread
Dipping Sauces
Barbecue
Frank's Red Hot Buffalo
Pancake Syrup
Sweet & Sour
Teriyaki
Dressing
Low Fat Balsamic Vinaigrette
Applesauce
Curly Fries
French Fries
Packets
Butter-flavored vegetable oil
Gold n' Sweet Whipped Spread
Grape Jelly
Hot Taco
Ketchup
Mustard
Soy Sauce
Strawberry Jam
Teriyaki
Salad
Side Salad (ask for no croutons)
Sandwich Sauces
Snacks and Sides
Curly Fries
French Fries
Rice
Spicy Corn Sticks
Note: Keep in mind that Jack in the Box cooks its fries in the same oil as other animal-based foods. It's a personal choice whether or not you feel comfortable with that. We don't judge!
Vegetable Toppings
Black Beans
Broccoli Florets
Carrots
Corn
Cucumbers
Green Chilis
Grilled Onions
Jalapenos
Lettuce (romaine and iceberg)
Pickles
Salsa
Tomatoes
Vegan-Friendly Beverages
Bottled Water
Coca-Cola Fountain Drinks
Coffee
Gold Peak Iced Tea
Minute Maid Apple Juice
Minute Maid Lemonade
Simply Orange Juice
Additional Accidentally Vegan Options
Chocolate Syrup
Cinnamon Sugar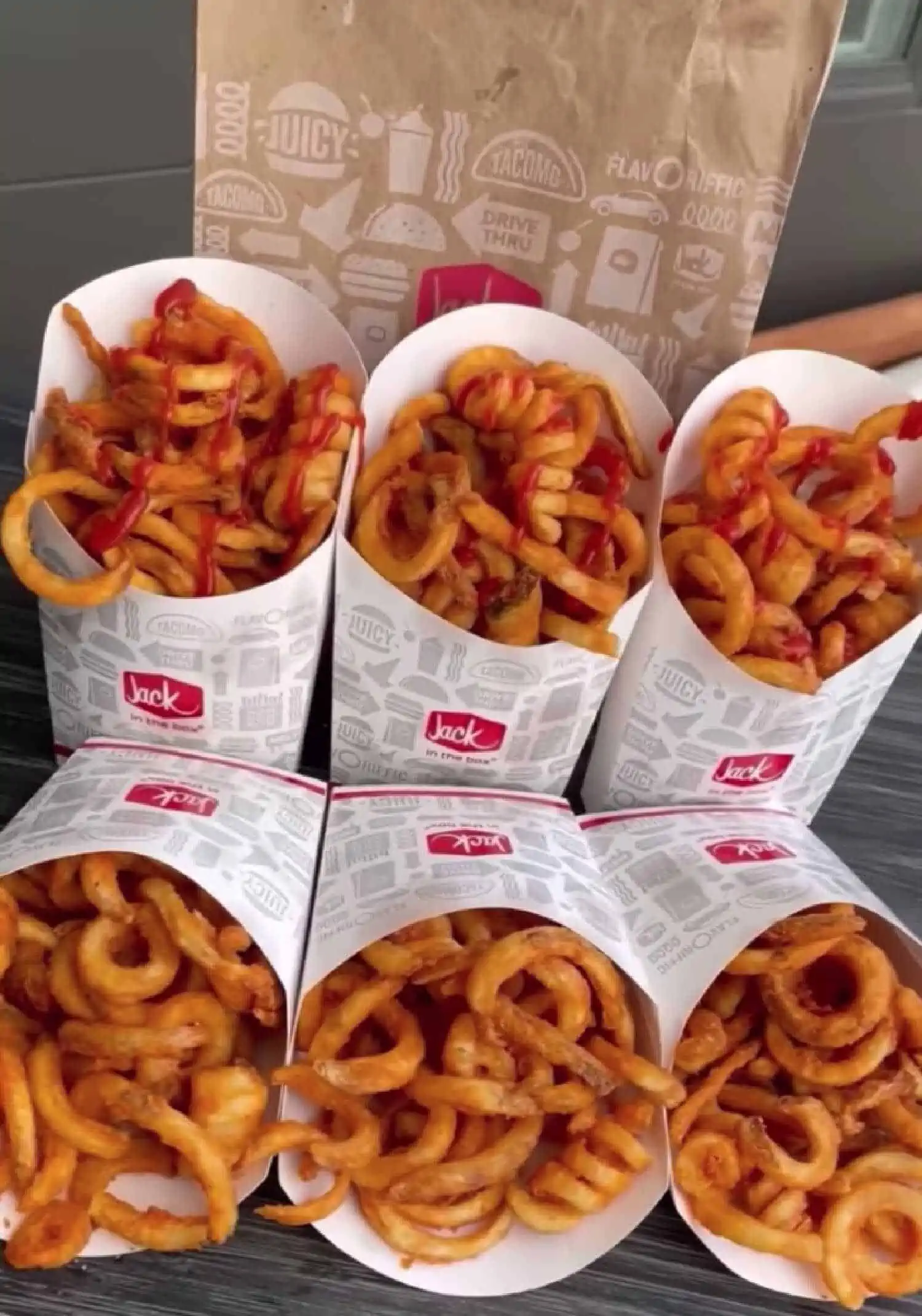 Jack in the Box Q&A
Are Jack in the Box tacos vegan?
This restaurant ships the ready-made tacos to each location already filled with meat before cooking, so you will definitely have animal-based residue in your taco. Even if you ask for no meat or cheese (just veggies), chances are that the restaurant will not want to scrape out just these two items before cooking them.
Is there a Jack in the Box veggie burger?
If you're looking for a veggie burger made out of vegetables, you're out of luck. While Jack in the Box may offer the Impossible Burger at a few locations (call to confirm before visiting), there is no bean/grain/rice based burger at this time.
Does Jack in the Box have a vegetarian breakfast?
For our vegetarian friends, ordering breakfast is easy. You are able to order eggs, pancakes, croissants, biscuits, hash browns, french toast sticks, jam, jelly, pancake syrup, juice, and coffee. We're hoping that Jack in the Box will soon offer a vegan-friendly breakfast option that is made with plant-based ingredients so that all of us can enjoy.
What's Not Vegan at Jack in the Box?
We're sure you're pretty familiar now with what's usually vegan or not vegan at fast food restaurants, but here is our list of vegan menu items that are definitely not vegan at Jack in the Box. All of the foods below contain dairy and/or eggs. Be cautious, friends!
Biscuits, Croissants, and Pancakes
Dipping Sauces- House, avocado, honey mustard, and Jack's Mystery
Egg Roll
Mini Churros
Onion Rings
Packets – Secret sauce, mayonnaise, and garlic herb butter
Sandwich Sauces – any sauce labeled "creamy"
Seasoned Croutons
Shakes & Desserts
Stuffed Jalapenos
Historic Vegan Moments in Jack in the Box's History
October 2021 – Jack in the Box gives a trial run to the Impossible Burger at select locations.
October 2020 – The Jack Unchicken Sandwich is created and tested in a couple of cities in California and in Reno, Nevada.
Fascinating Facts About Jack in the Box
The first location opened in 1951 in San Diego, California. It's been around for over 60 years!
Robert O. Peterson, the founder, was one of the first to install a two-way intercom system at the Jack in the Box drive-thrus.
This fast food restaurant has offered all-day breakfast since 1969.
The tacos have weird brown spots because the tortillas are heated at a whopping 700 degrees while cooking.
Dennis Hopper used to work at the La Mesa, California, Jack in the Box location before becoming famous.
Helpful Hints When Ordering Vegan at Jack in the Box
Creating a Kinder and More Accessible Jack in the Box
What are the chances of Jack in the Box vegan tacos? Any hope of a dairy-free dessert?
Jack in the Box has been jumping at a few chances to expand its vegan offerings. The Impossible Burger and Jack's Unchicken Sandwich are signs of progress, although we hope that they will both become permanent menu options. Will these plant-based foods be offered at more locations sooner rather than later? We'll have to wait and see.
More and more popular fast food burger and fry restaurants are bringing out vegan-friendly foods every day and the competition is escalating. It's about time that all restaurants have at least one fully vegan-friendly meal offered without resorting to a sad salad or only fries and ketchup. You may not believe this, but your voice matters! We hope you'll use your voice to make a difference and ask for more options!
You can always write to, call, or contact the managers of any location to make our requests.
What are your all-time favorite items on the new vegan menu at Jack in the Box? Let us know on Facebook, Twitter, and Instagram!
How to Order Vegan at Other Fast Food Chains
We have a whole series of fun and well-researched vegan fast food guides to help you find the best (and most satisfying) options at each location. Take a peek if you're in need of a quick vegan meal on a road trip or with fast food-loving friends!
Have you found any other menu options to be veganizable? Did you find something incredible that we missed? Let us know by tagging #worldofvegan and sharing your favorite vegan-at-Jack-in-the-Box creations with all of us!
This Jack in the Box vegan options article is not sponsored and we are in no way affiliated with Jack in the Box. At the time of this vegetarian options at Jack in the Box article, the foods mentioned above are vegan. Since restaurants constantly update their menus and add or take away items, please keep this in mind when ordering your food. There may be new items that are vegan at Jack in the Box and not listed or items listed here as vegan, which are no longer vegan. Take care to double-check.