Searching for the best vegan dough-main for pizza aficiona-doughs? Okay, Papa John's isn't going to break any records on the vegan pizza front. They don't have vegan cheese or meat on the menu, sadly. But you can get a cheese-less pizza made fast. And with more than 5,000 locations worldwide, it's likely you can find a Papa John's Pizza near you. Crispy crust, tangy tomato sauce, and vibrant vegetables are just a few reasons why many people choose to eat vegan at Papa John's.
Even though they've not quite caught on that they need to offer a vegan cheese and step up their salad game, we still love the ease of ordering and the fact that we can actually get a decent meal. That said, Papa John's will always have a pizza our hearts.
Are you ready to pick out your plant-based, vegan pizza at Papa John's? We knead to know!
How To Order Papa John's Veggie Pizza
We're happy to say that this is one of the few non-vegan restaurants where ordering can be simple and easy––and not because there are no options, which is usually the case. Take our lead and you'll find yourself enjoying your lunch in no time! This is what to do:
Choose A Crust – Original Hand Tossed Dough
Select A Sauce – Original or BBQ Pizza Sauce
Voice Your Veggie Choice – Pick from ten veggie toppings for your pizza. Five are usually included in the normal price.
Add On Extras – Buy an order of breadsticks, delight in one of four dipping sauces (bbq, pizza, garlic, or buffalo), and season with crushed red pepper and/or the special seasoning packet.
Lightening Quick Choice – Just order the Garden Fresh Pizza with no cheese. Done!
Can You Order Papa John's Vegan Cheese?
At the moment, there are no Papa John's vegan cheese ingredients on the menu. If ordering vegan pizza delivery or eating at the restaurant, you will need to ask for no cheese. In the future, let's hope that they will team up with Daiya, Follow Your Heart, Miyoko's, or Violife so that we can order a plant-based cheese on our pizza. Let's help to make this happen!
Note: In the UK, Australia, and Spain, Papa John's does offer a vegan cheese for their pizzas.
Papa John's Vegan Options
The Papa Johns vegan pizza options are pretty darn good! There's even a page dedicated to all of their fully vegan pizza ingredients on the website. Here's the lowdown on all the plant-based menu items they have to offer:
Vegan Pizza Crust
Original Hand Tossed Dough
Note: The gluten-free dough contains both eggs and dairy, so stay clear.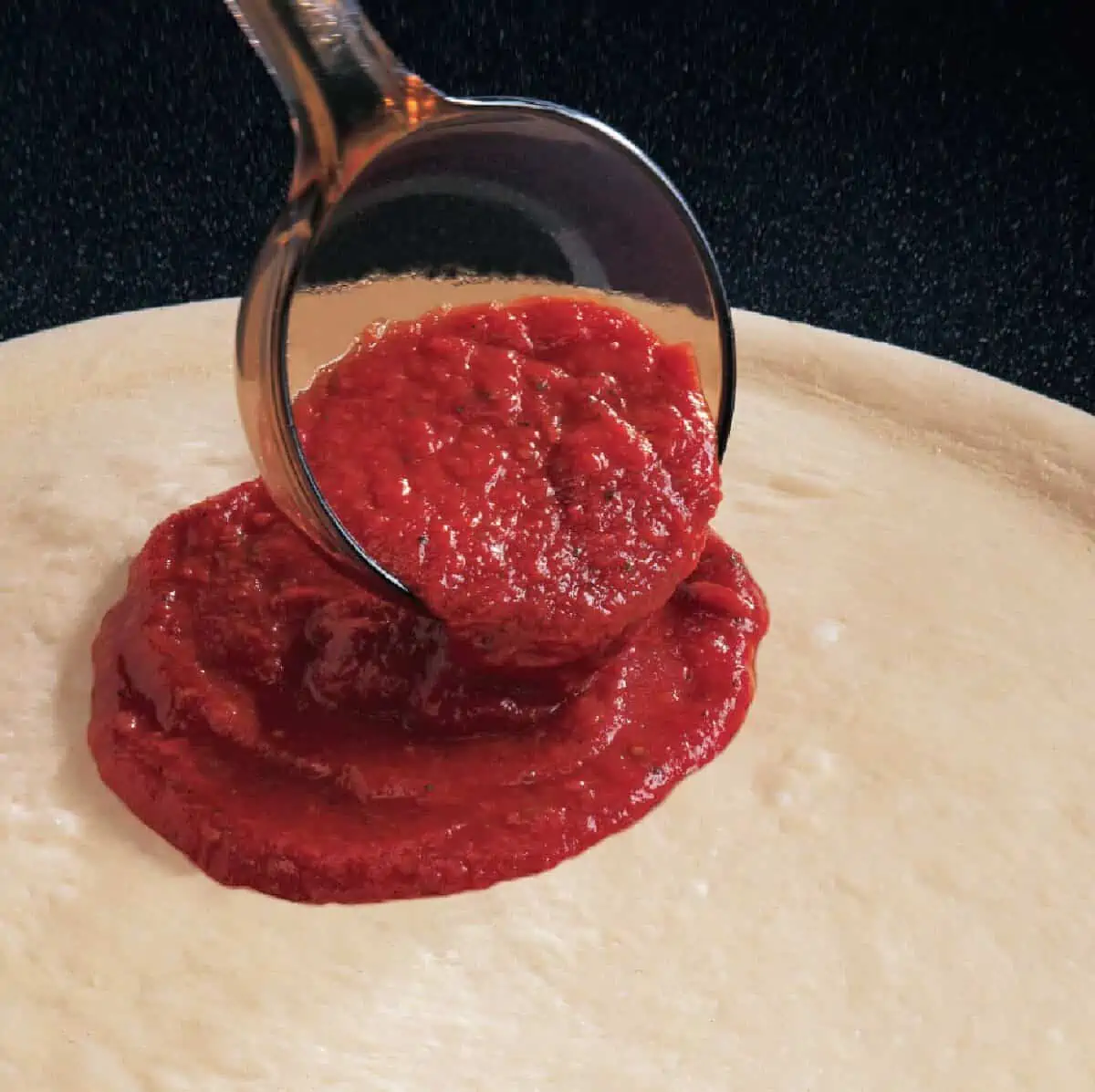 Sides
Original Breadsticks (comes with 1-2 free dipping sauces)
Note: In the UK, Papa John's also offers these menu items: vegan potato wedges, vegan cheese wedges, vegan hot dog bites/scrolls, and cauliflower "wings."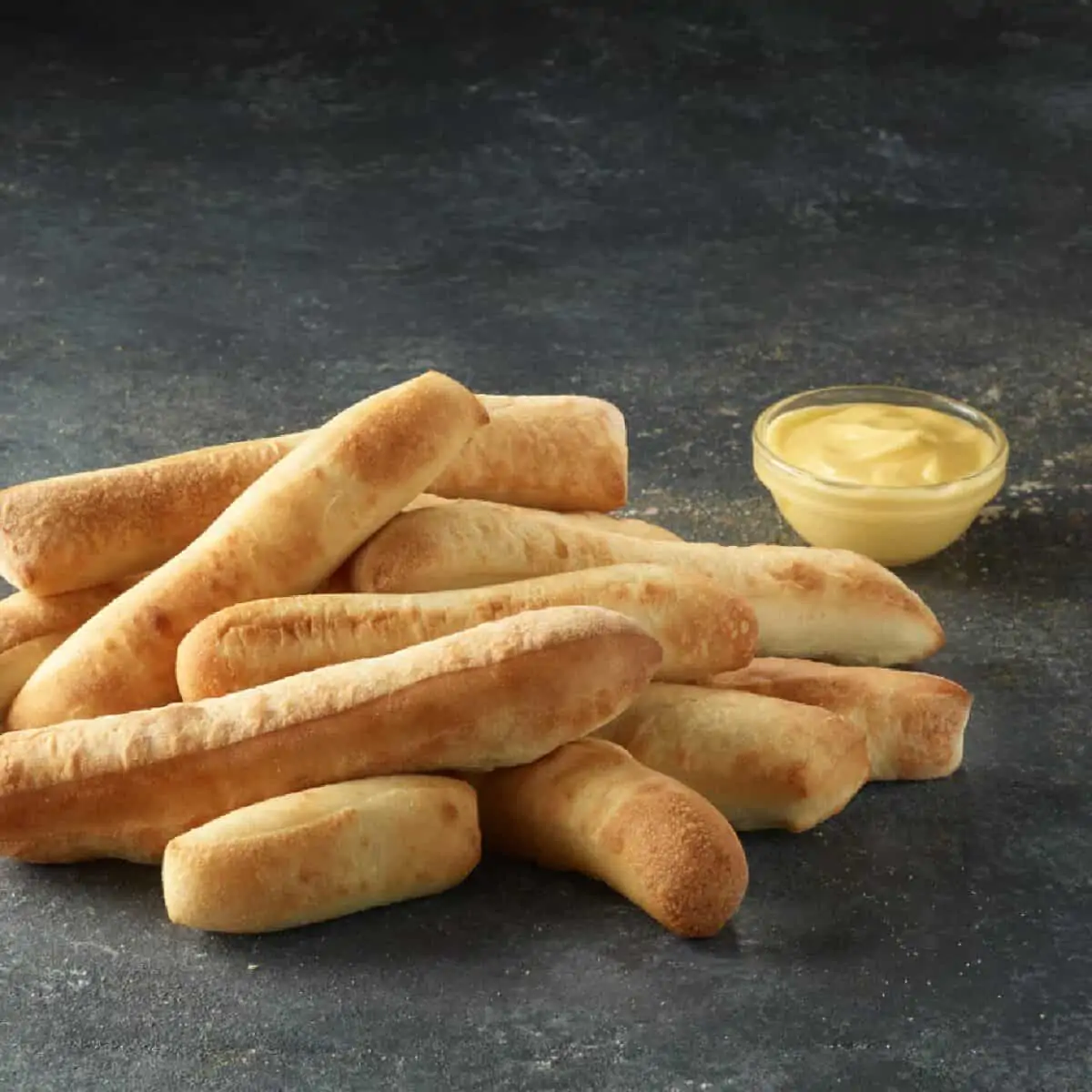 Papa John's Toppings
Very happy to see so many veggie options at Papa John's! Though there could be more vegetables and toppings on the menu, they can easily be combined together to make a creatively delicious pizza. Which toppings would you like to see? Comment below to let us know!
Banana Peppers
Green Peppers
Jalapenos
Mushrooms
Olives (black and green)
Onions
Pepperoncini
Pineapple Tidbits
Spinach
Tomatoes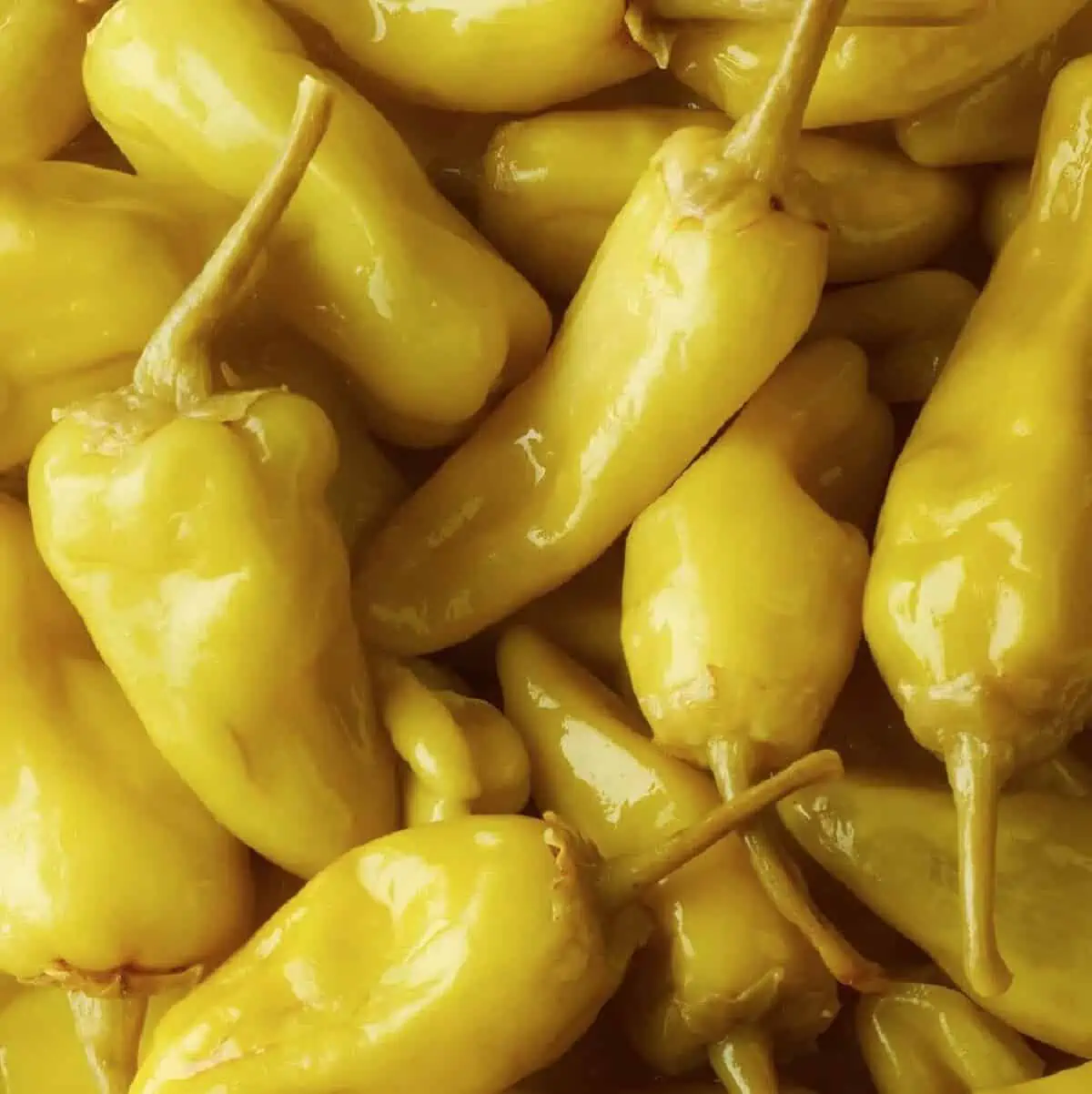 Papa John's Vegan Sauce Options
BBQ Pizza Sauce
Original Pizza Sauce
Barbecue Dipping Sauce
Buffalo Dipping Sauce
Garlic Dipping Sauce (yes, it's accidentally vegan!)
Pizza Dipping Sauce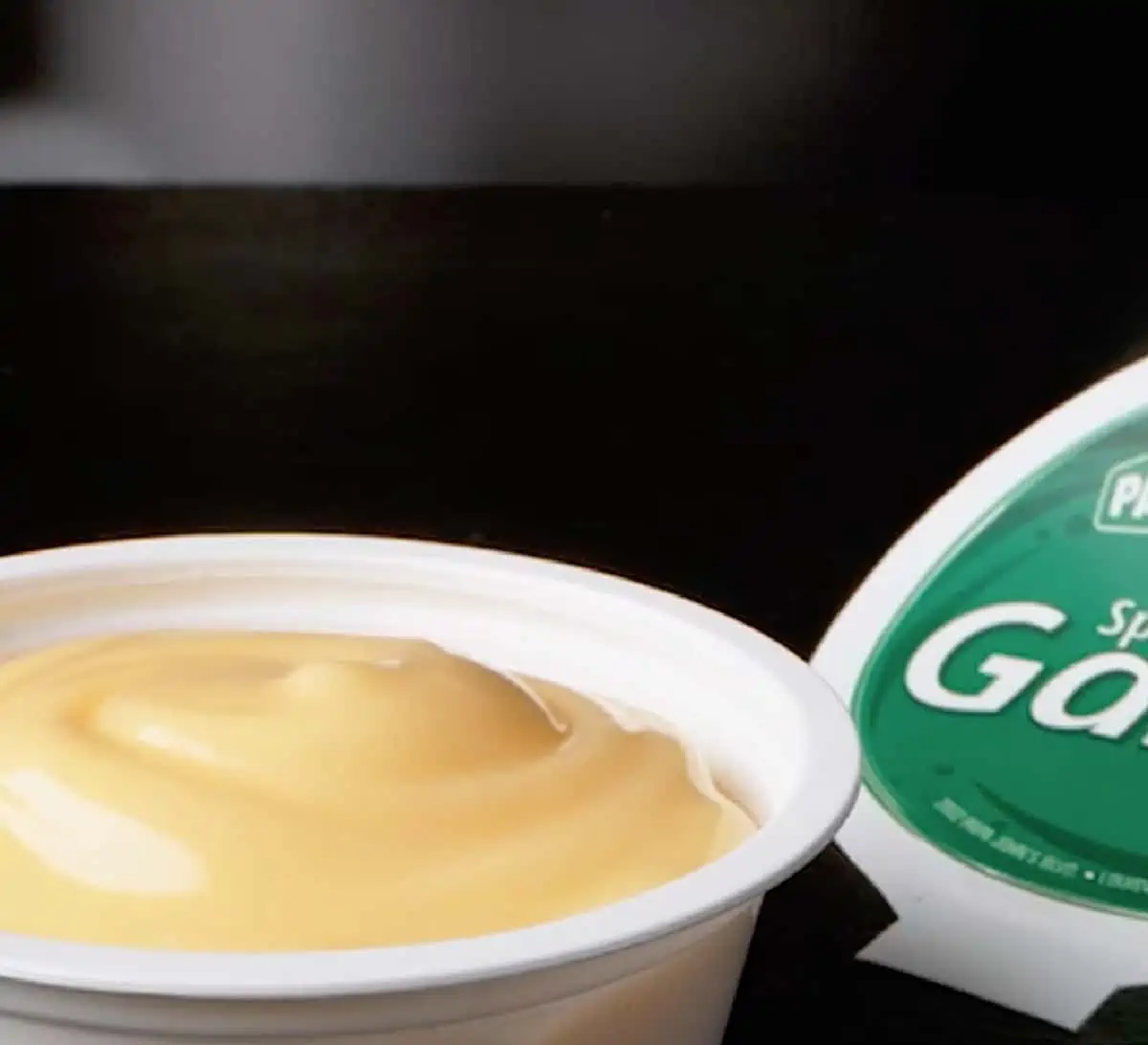 Seasonings & Spices
Crushed Red Pepper
Special Seasoning Packet
Note: The parmesan cheese packet is not vegan because it contains milk ingredients.
Drinks
You can order Pepsi brand fountain sodas or Aquafina bottled water at this pizza restaurant.
Vegan at Papa John's Q&A
Does Papa John's have salads?
At the moment, Papa John's does not offer salads. If we contact the company and request this menu item, they may begin to serve them. Even a small side salad would make a great addition to a pizza meal, providing extra fiber and nutrients.
Is Papa John's crust vegan?
The Original Hand Tossed Dough crust is vegan-friendly. The thin crust contains milk and the gluten-free crust contains both egg and milk.
Can I order a Papa Johns dairy free pizza?
If you ask for no cheese on your pizza and choose the Original Hand Tossed Dough crust, it will be dairy free.
Are the Papa John's breadsticks vegan?
The Original breadsticks are vegan-friendly, but both the garlic parmesan breadsticks and garlic knots contain milk and/or cheese.
Is Papa John's garlic sauce vegan?
It is! Woo-hoo! It's a super tasty addition to add on top of your pizza or using as a dip for the plain breadsticks. Delish! Papa John's garlic sauce ingredients include: Water, sugar, tomato paste, molasses, vinegar, salt, food starch-modified, natural smoke flavor, spices, onion, garlic, and natural flavor.
How to Use the Papa Johns Allergen Menu
Check out the Papa John's Allergen Menu page to make sure that you are purchasing a vegan-friendly item. The menu items offered at Papa John's don't seem to change very often, but you may want to double check before you visit.
If ordering Papa John's online or through a delivery service, make sure you clearly specify any substitutions you would like. If you're worried that your request may not be honored (or seen by the server at Papa John's), it might be a better idea to go there directly to order.
Be careful when new and exciting seasonal products are offered at Papa John's. Double-check the allergens and ingredients to make sure the item is vegan before purchasing.
NOT Vegan at Papa John's
Breadsticks (except the plain) – The garlic parmesan, garlic knots, and cheese sticks are all made with milk.
Thin & Gluten-Free Crusts – The thin crust is made with milk products (specifically whey) and the gluten-free crust has both whey and eggs.
All Desserts – The cookies, brownies, and cinnamon pull-apart all have milk and eggs in the ingredients. In the UK, the Cinnamon Knots are vegan-friendly.
Make Your Own Homemade Vegan Pizza
If you're not able to find a good vegan pizza option in your neighborhood, take time to dish up delectable pizza in your very own kitchen. These recipes are not only quick to make, but they're quite tasty, too! Find your perfect pizza recipe here:
Historic Vegan Moments in Papa John's Pizza History
Because Papa John's original sauce, crust, and plain breadsticks have been accidentally vegan for the past 30 years, there hasn't been much change. But, we appreciate the vegan menu page and hope that they'll soon offer a vegan cheese or plant-based meat to the menu asap!
Note: If you're curious about becoming vegan, you don't have to wait for January to try Papa John's in Veganuary. Think outside the box and place an order for vegan pizza at Papa John's today!
Fascinating Facts About Papa John's
The CEO, John H. Schnatter, sold his Camaro in order to fund the business and later bought it right back.
Papa John's was the first pizza chain in the US to offer pizza ordering online.
To make more room for pizza making, Schnatter busted through the broom closet wall of his father's bar to have more cooking space.
Pizza Hut and Papa John's were mortal enemies in a past legal advertising battle.
Papa John's holds the Guinness World's Record for most pizza tossed simultaneously with 338 pizza twirlers, including the CEO.
Creating a Kinder and More Accessible Vegan Papa Johns Experience
Although Papa John's has not yet included any dairy-free cheese or dessert options to their menu, we can still hope that our passionate vegan pleas will be heard. Since there are so few plant-based pizza choices on the fast food front, we're feeling positive that Papa John's will soon come up with some kick-butt vegan cheese choices and delightful desserts to devour. Wouldn't it be fantastic if they found a way to make an entire section of their menu vegan-friendly? In the meantime, we can always write to, call, or contact the managers of any location to make our requests.
Share your preferred pizza crusts, toppings, and menu item wishlist on a Papa Johns vegan menu. Let us know on Facebook, Twitter, and Instagram!
Have you found any other vegan options at Papa John's? Did you find something amazing that we missed? Let us know by tagging #worldofvegan and sharing your favorite vegan-at-papa-johns creations with all of us!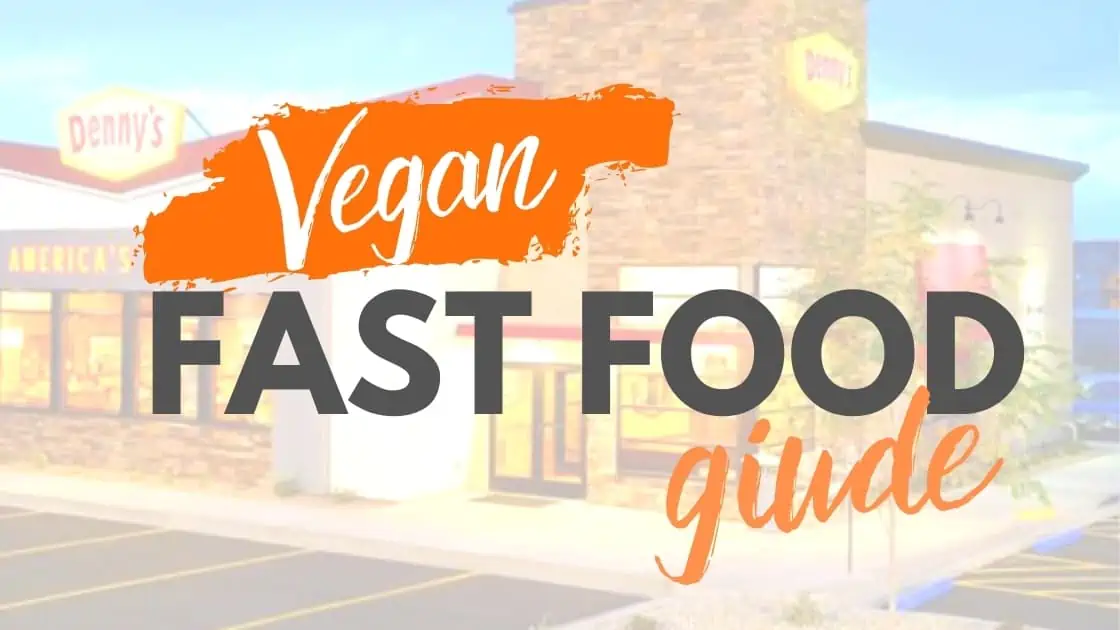 How To Order Vegan Pizza at Other Fast Food Chains
This article is not sponsored and we are in no way affiliated with Papa John's. At the time of this article, the menu items mentioned above are vegan. Since restaurants constantly update their menus and add or take away items, please keep this in mind when ordering your food. There may be new Papa Johns vegan options that are not listed or items listed here as vegan, which are no longer vegan. Take care to double-check.