Raise your hand if you're waiting for a crisp and delicious vegan chicken menu item to be offered at any fast-food location! Arms are getting tired while animal-free appetites are still left unappeased. On that note, what can we expect to find that's vegan at Popeyes?
Popeyes is renowned for its special Creole fried chicken, but it's no secret that the plant-based revolution has swept across the country (and world!) and Popeyes has not quite risen to the occasion. While we'd love to say that Popeyes has something truly special in store for vegan food enthusiasts, you'd be sadly disappointed if you found out the truth.
It's not quite time to throw in the towel when it comes to Popeyes' vegan options. Perhaps some savory plant-based proteins and innovative twists on classic favorites are on the horizon. For now, let's get down to business and find any signs of plant-powered deliciousness on the Popeyes menu.
Standing in front of a fast food menu can be daunting even when you're not vegan. And, even more so, if you're at the drive-up where time flies even faster when you're frustrated. This quick and easy "cheat sheet" will help with the decision making process if you're hungry and having trouble thinking. Since there are only a few possibilities at Popeyes restaurant, this will be a very short list.
Main Meal: grits (made with water) or baguette (slathered in sauce, perhaps?)
Side: corn (no butter) and an order of jalapenos
Beverage: coffee, tea (hot or iced), fountain sodas, lemonade, or orange juice
Dessert: applesauce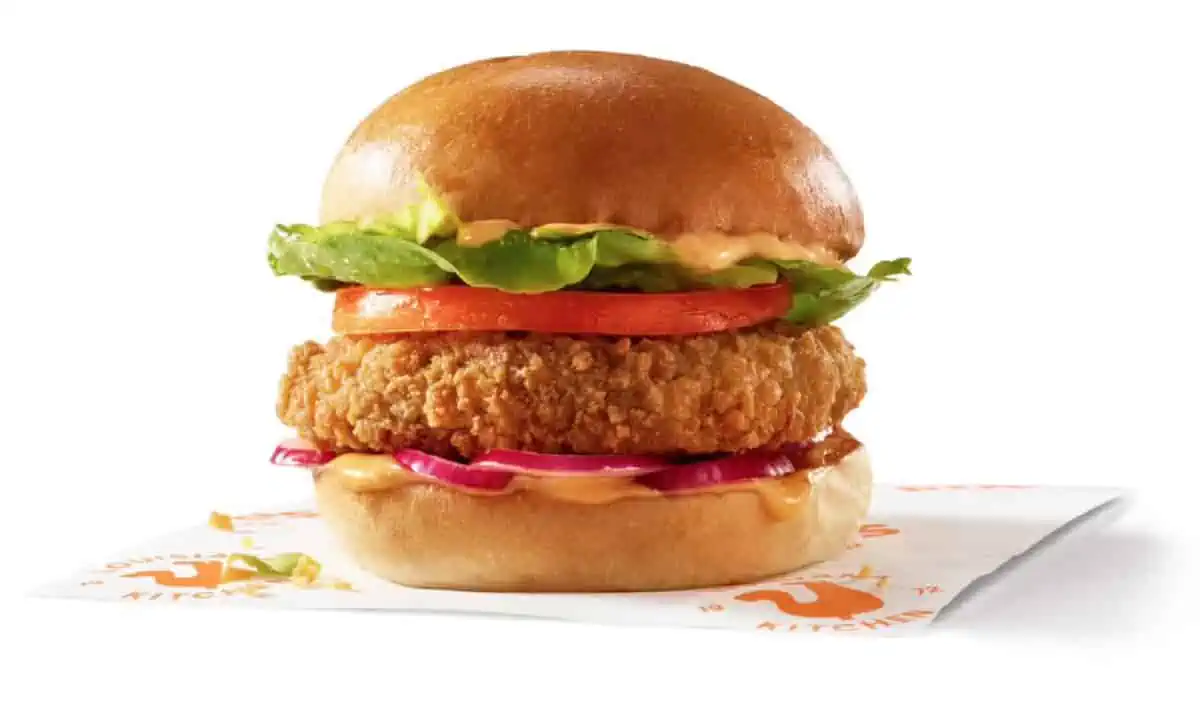 Does Popeyes Have a Vegan Burger?
If you're living in the UK, you can grab their vegan bean burger with creole seasoning, if it's still on the menu. If you're in the US, you'll not be so lucky. Their red bean-based patty is served with lettuce, tomato, and a special sauce (using tomatoes, onions, garlic, peppers, and parsley). It's unclear whether this meat-free and dairy-free burger will stay on their main menu or if the company intends to offer a similar option in the US. We'll have to wait and see!
Vegan Options at Popeyes in the US
Obviously, the vegan options are far from outstanding. Let's be honest, these are simply foods or drinks that are accidentally vegan. Let's hope this super short list will be lengthened in time to include a savory, crispy plant-based chicken sandwich or dairy-free, meat-free nuggets. Or, at the very least, french fries fried in an animal-free oil.
Popeyes Breakfast and Sandwiches
Popeyes Sides
Baguette (available at select locations)
Corn on the Cob (without butter, available only when requested and not on the main menu)
Grits (made with water, available at select locations for breakfast)
Jalapenos
Beverages
Coffee
Orange Juice
Coca-Cola Products
Pepsi Products
Hawaiian Punch
Tea (Sweet or Unsweetened)
Minute Maid Lemonades (seasonal)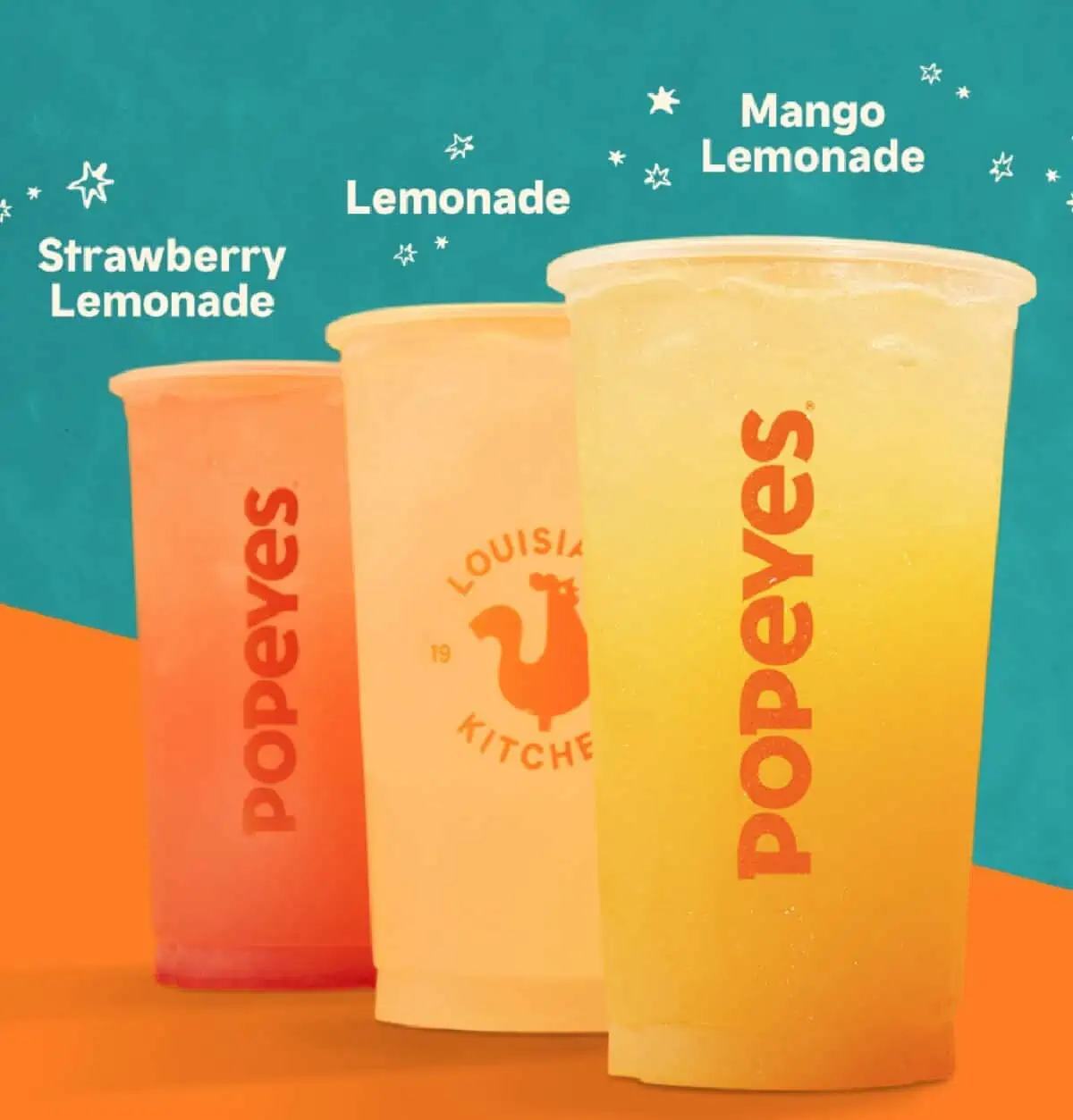 Sauces and Toppings
BoldBQ
Cocktail
Ketchup
Sweet Heat
Desserts
Kid's Meals
Sadly, it's the same for kiddies as it is for adults. (Except for maybe the jalapenos.) It wouldn't be a great idea to take your child to Popeyes if they're even the tiniest bit hungry. All of you will be fussy without any good choices for food.
Baguette
Grits (made with water)
Corn on the cob (no butter)
Applesauce
Orange juice, lemonade, or soda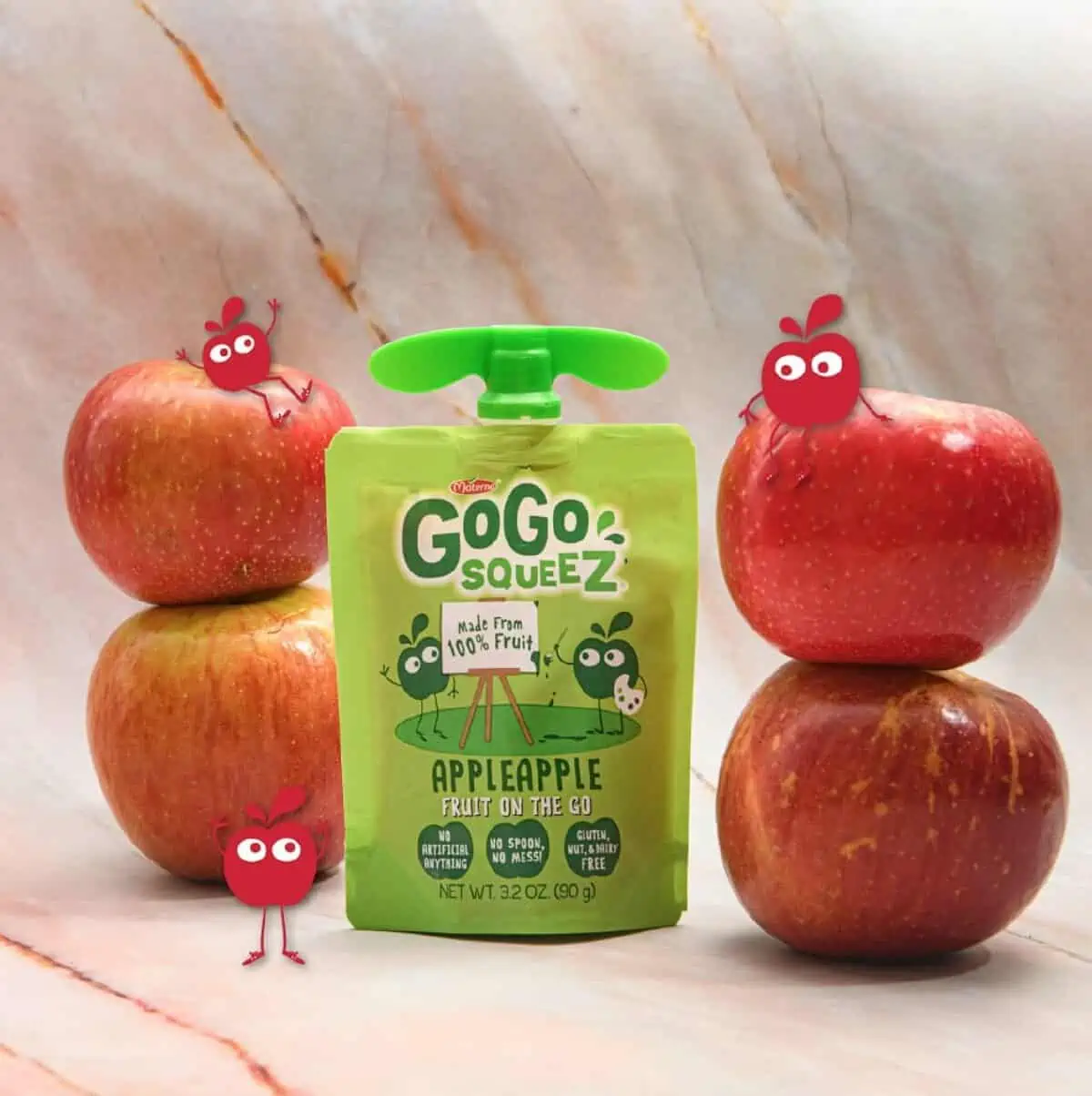 Popeyes Q&A
Are the biscuits at Popeyes vegan?
No. Unfortunately, the biscuits are made with dairy.
Are Popeyes fries vegan?
Nope. Their fries and hashbrowns (well, everything) are deep fried in beef tallow or a combination of this and palm oil, so they are not vegan-friendly.
Does Popeyes have veggie burgers?
In 2021, Popeyes added their own creole-flavored vegan burger to their UK menu, but it's unknown how long it will last and if they plan on offering it to other countries, including the US.
Is there a Popeyes vegan chicken sandwich?
Not at this time. If this fast food restaurant receives an outstanding amount of requests from the vegan community, we hope that they'll consider it.
What's NOT Vegan at Popeyes
In this case, it's pretty much everything. Which, sadly, is true of most fast-food chicken restaurants, like KFC. Some of the less obvious food items include:
Fries and hash browns are deep fried in beef tallow (or a mixture of beef tallow and palm oil).
The Beans and Rice are cooked with pork.
Biscuits and mashed potatoes are made with dairy.
Tartar and creamy horseradish sauces have contain eggs.
Mardi Gras mustard and coleslaw both contain egg.
Cinnamon apple pie contains milk.
Historic Vegan Moments in Popeyes History
November 20, 2021 – UK Popeyes creates its own vegan burger with creole flavoring and sauce. Crossing our fingers that this burger will make it over to the US and other parts of the world.
Fascinating Facts about Popeyes
Popeyes' Chicken & Biscuits was named after the character Popeye Doyle, played by Gene Hackman, on "The French Connection", not Popeye the Sailor. The chain was originally called, "Chicken on the Run."
A dessert was created in both China and Korea Popeyes restaurants that offers their Red Beans and Rice with pineapples, sliced strawberries, marshmallows, gummy bears, and a cherry and served over ice to create a unique and sweet-savory slush combination.
Popeyes was founded in the city of New Orleans, Louisiana, in 1972. The restaurant's Southern roots heavily influenced its menu, featuring dishes like jambalaya, red beans and rice, and Cajun fries alongside their famous chicken.
After initially opening up restaurants in the US, Popeyes has since opened restaurants in more than 30 countries, including Canada, China, India, and Brazil.
One of the most famous spokespersons for the Popeyes brand was Annie, played by actress Deidrie Henry. Annie was known for her catchphrase, "Love that chicken from Popeyes."
Helpful Hints When Ordering Vegan at Popeyes
Browse the Popeyes' menu before ordering.
If ordering Popeyes online or through a delivery service, make sure you clearly specify any substitutions you would like. If you're worried that your request may not be honored (or seen by the server at Popeyes), it might be a better idea to go there directly to order.
Check out the Nutrition Information PDF to make sure that you are purchasing a vegan-friendly item. Keep in mind that the menu items offered at Popeyes do get added or drop off each year.
Double-check the allergens and ingredients via the Popeyes' website to make sure the item is vegan before purchasing.
Creating a Kinder and More Accessible Popeyes
What are the chances of Popeyes' vegan chicken tenders or wings? Any hope of a dairy-free dessert? It would be fantastic if Popeyes planned to expand its vegan offerings. Their UK Creole Sandwich has glimmer of hope, though it's unknown whether any other country will catch a glimpse. It would be amazing if more plant-based foods could make it on the menu sooner rather than later. Let's cross our fingers for that day, friends!
Since more and more popular fast food chicken and fry restaurants are debuting new and exciting vegan-friendly options every day, we hope that the competition will be fierce enough for more plant-based foods to flourish. Don't you feel it's about time that all restaurants have at least one fully vegan meal on the menu? We certainly do!
Your voice truly matters and we're not just saying it! We hope you'll use your voice to make a difference and ask for more vegan-friendly options! You can always write to, call, or contact the managers of any location to make your requests. What are your all-time favorite items on the new vegan menu at Popeyes? Let us know on Facebook, Twitter, and Instagram!
More Fast-Food Restaurant Guides to Explore
Have you found any other Popeyes' menu options to be veganizable? Did you find something incredible that we missed? Let us know by tagging #worldofvegan and sharing your favorite vegan-at-Popeyes creations with all of us!
At the time of writing this vegan options at Popeyes article, the foods mentioned above are vegan. Since restaurants constantly update their menus and add or take away items, please keep this in mind when ordering your food. There may be new items that are vegan at Popeyes and not listed or items listed here as vegan, which are no longer vegan. Take care to double-check.