Let's face it: one of the most exciting aspects of traveling is exploring with our palates, engaging with unique and flavorful dishes from all around the globe. The same still applies for vegans and vegetarians!
While some places still have scant plant-based offerings, there are many vegan-friendly travel destinations that will excite your taste buds with all the flavors of the region, completely cruelty-free.
We're delighted to share with you a vibrant collection of vegan travel destinations around the world. From east to west, north to south, there's no shortage of vegan-friendly cities to explore on your next vacation. Here's just a brief taste to whet your appetite for adventure.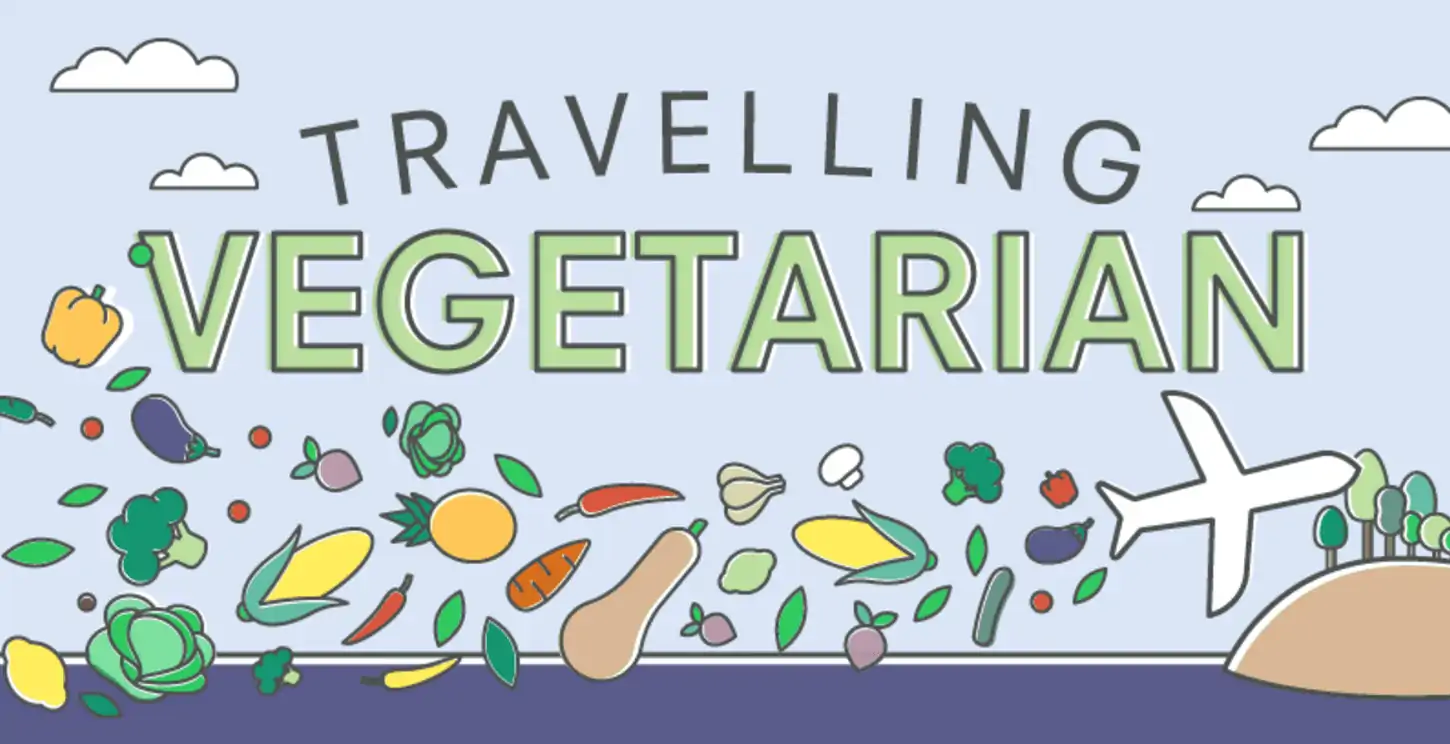 Some call this little slice of the Pacific Northwest a vegan paradise, and for good reason. Where else can you hope to find a fully vegan strip mall, complete with plant-based cheese shop, tattoo parlor, bakery, and so much more?
Portland is a place where individuals and startups are celebrated, which has given rise to a thriving food cart scene, countless micro-breweries, small batch roasted coffee beans, and a dozen different plant-based pop-ups on any given day. Work up an appetite hiking, rafting, and enjoying the art scene to maximize your eating opportunities. Trust me, you'll want a least one bite of everything.
Beyond the pioneering coffee scene, Seattle is a dynamic seaport city that takes their abundance of fresh, local produce seriously. Vegetables are often at the center of the plate at any given eatery, high-end and low-brow, vegan or not.
No establishment is off limits, but even greater culinary treasures can be found in any of the dozens of dedicated plant-based businesses at your disposal. Take comfort in classic American fare or spice up your life with a bountiful bowl of pho; it's easy to get your fill of nature, music, and great food all in one place.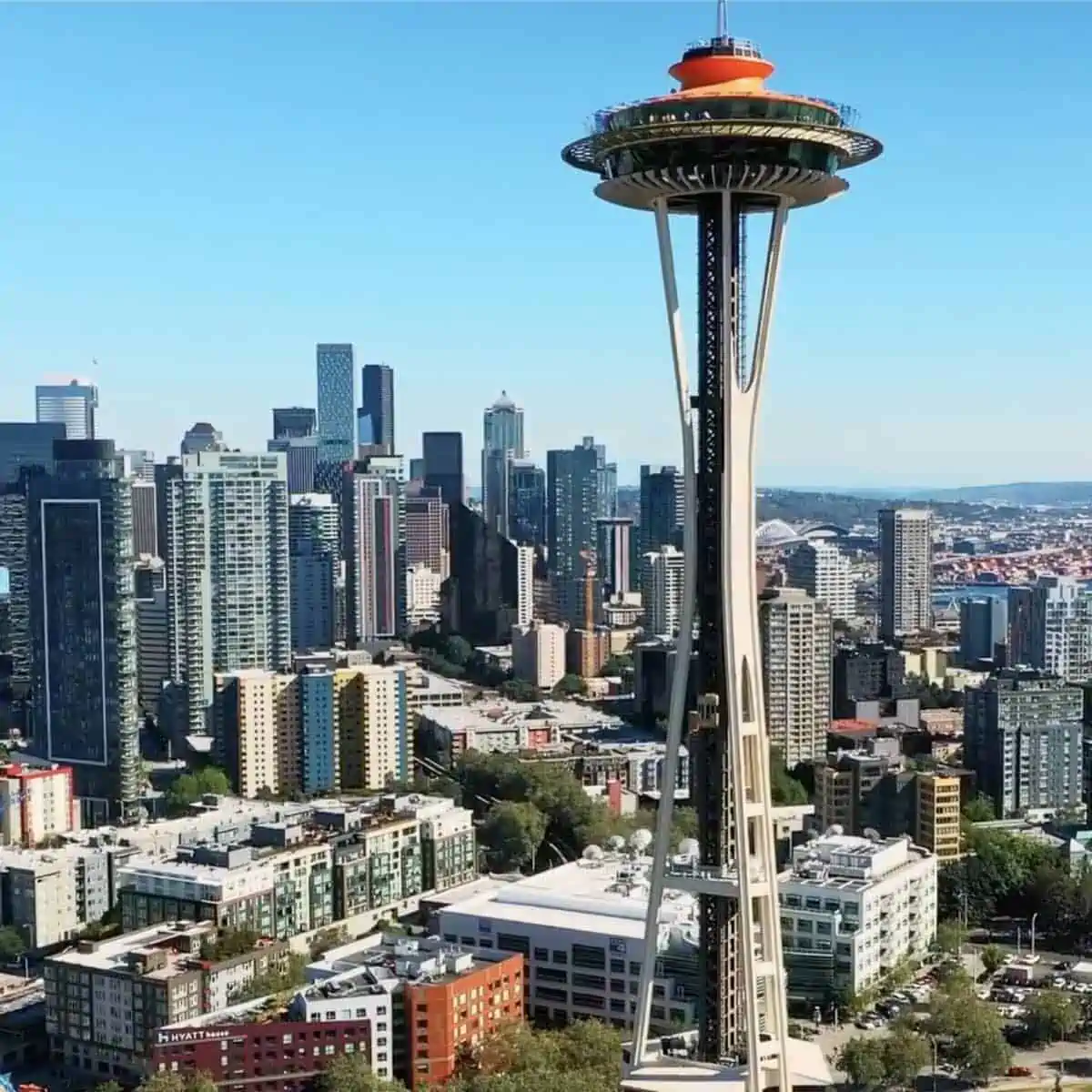 Showcasing the diversity of California cuisine through the lens of many different cultures, you can get a bite of just about anything in this Bay Area hot spot. That means authentic Ethiopian and Burmese staples, found right alongside compact tacos shops and plenty of homegrown pop-ups.
Given the dense layout of shops, stemming from critical BART and bus stops, it's easy to start a food crawl that will take you through a dozen cuisines or more. The spirit of innovation is alive and well throughout the Bay Area, with plant-based alternatives leading the way.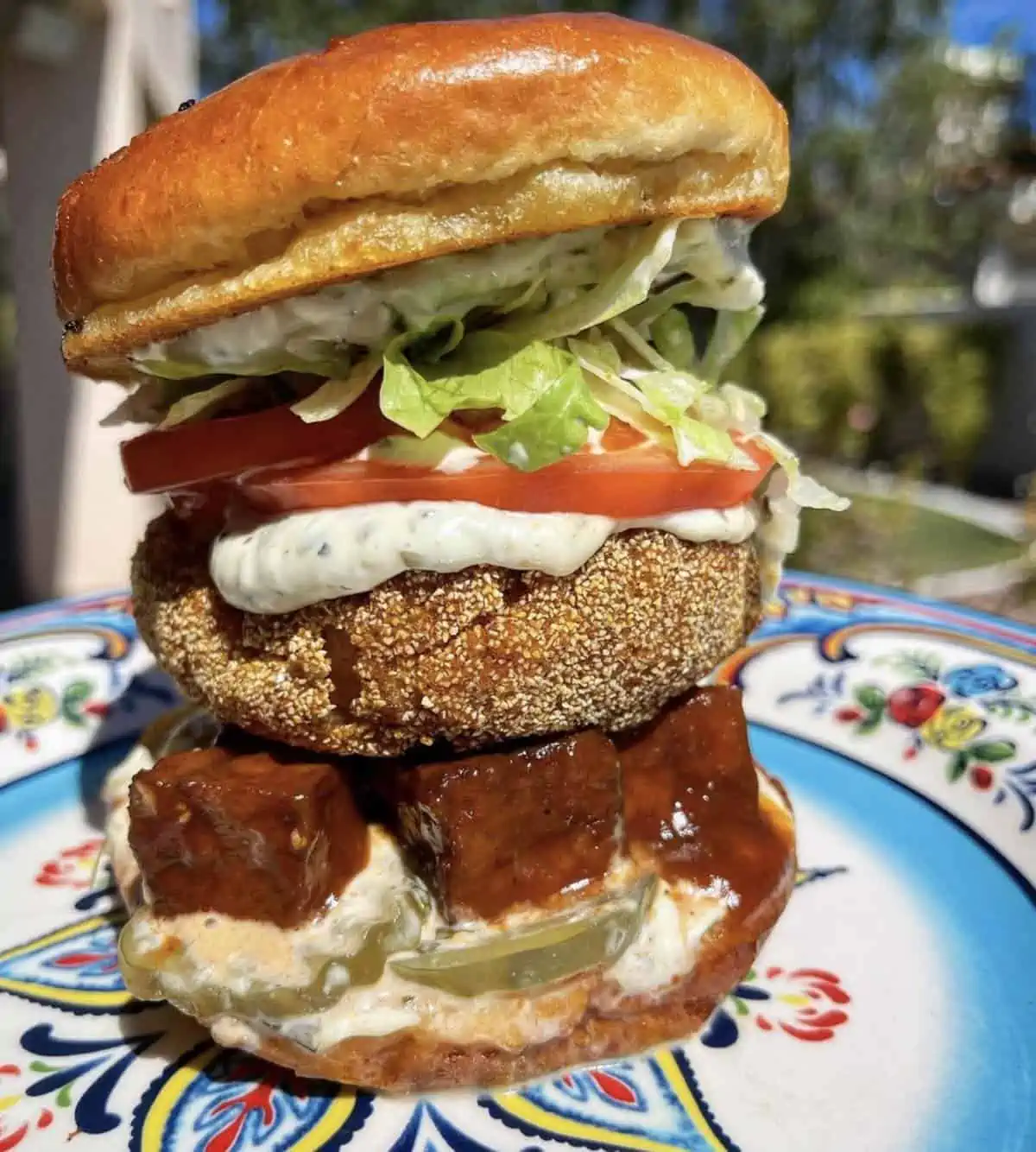 When homestyle southern cooking and soul food meet, an unforgettable fusion of comfort food occurs. It's just like mama used to make, but better, because these upgraded classics are now meatless, eggless, and dairy-free!
That means crispy fried chicken, boudin balls, po' boys, and BBQ is back on the menu. Try to leave room for dessert, difficult as it may be, for your pick of sweet treats galore. Pack your stretchy pants and come hungry; you'll only regret not going back for seconds.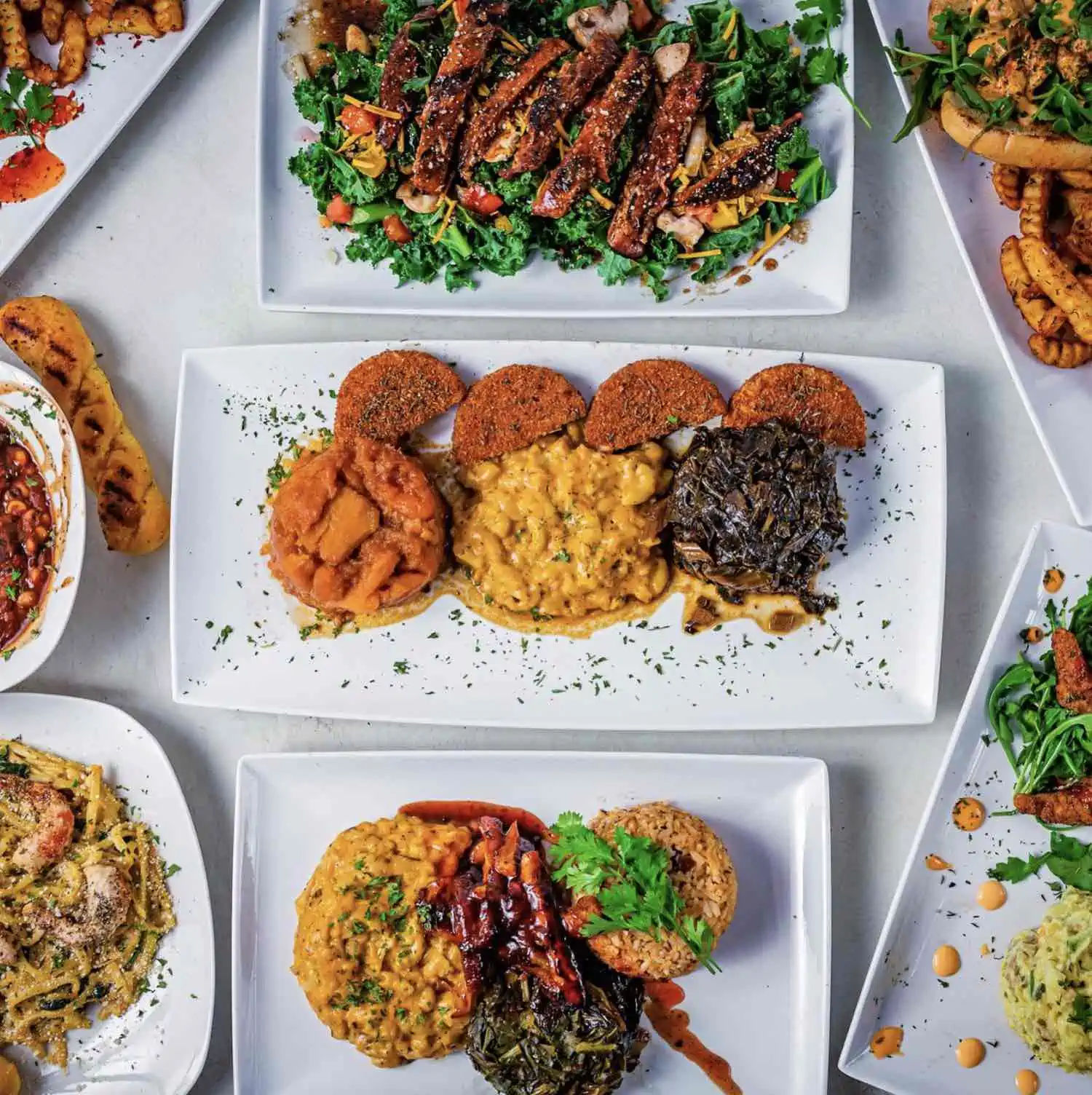 Get into a New York state of mind and clear your calendar. You'll need every minute possible to pack in the dizzying array of plant-based eats lining every street and alleyway.
We're talking about gourmet, Michelin-starred fine dining, late night thin crust pizza sold by the slice, and absolutely everything in between. We're talking over 150 vegan and vegetarian establishments, before we even begin looking at omnivorous restaurants with full vegan menus or robust plant-based options.
Try to take a bite out of the Big Apple but know when to admit defeat and plan another trip back for more!
Be prepared to get blown away by the vegan options in the Windy City. Get all dressed up to explore the mind-boggling world of molecular gastronomy or get down and dirty with your favorite greasy spoon gut bombs. Even the raw food movement is alive and well here, offering a healthy balance to any irresistible over-indulgences.
No matter your mood or cravings, the "birthplace of modern architecture" is building an unshakable foundation for the vegan community, and all those who wish to share.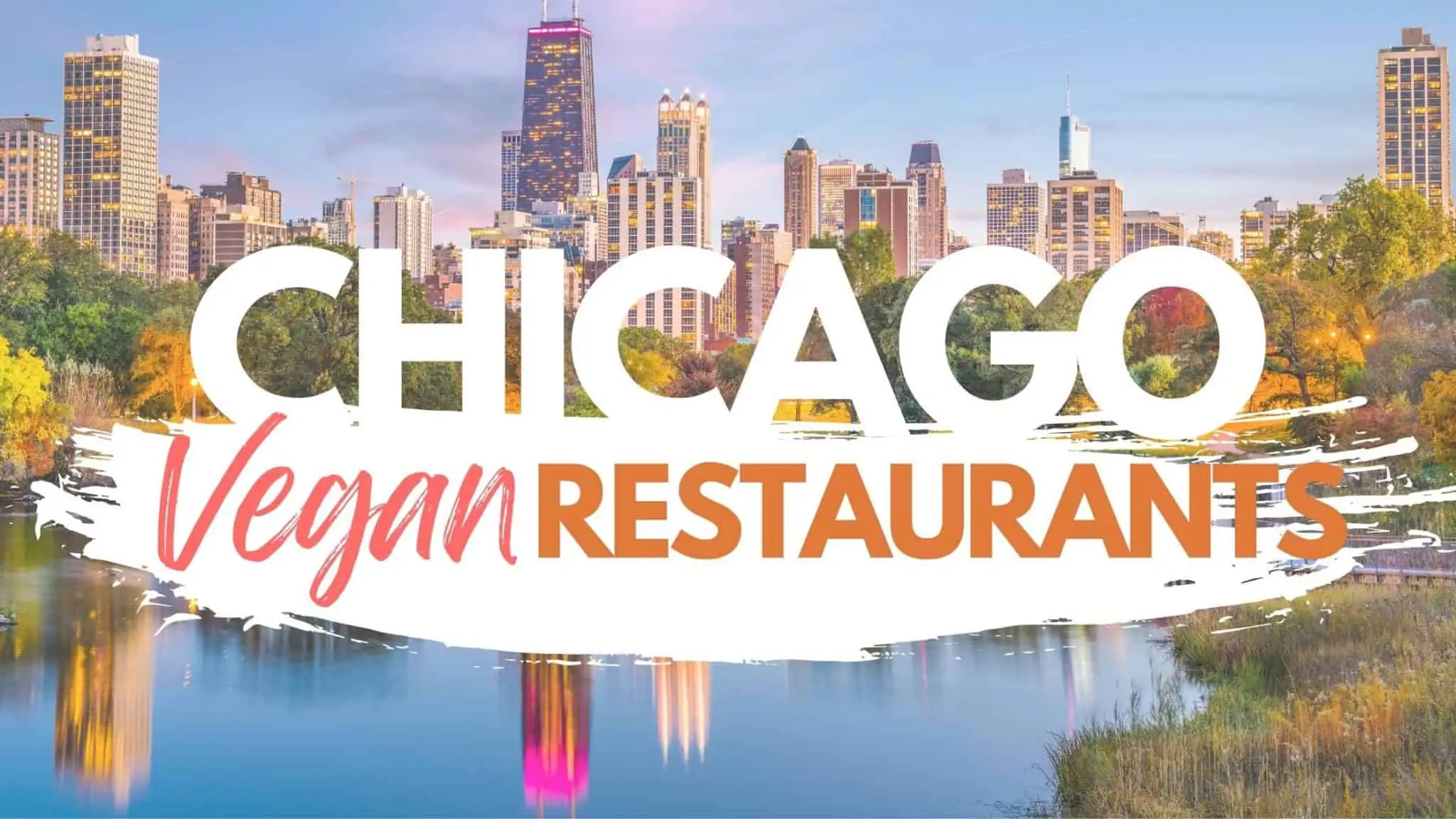 Soak up the warm weather in the center of the Sunshine State, decked out with an unrivaled collection of theme parks and family-friendly attractions. Of course, you don't need a season pass to have full access to the equally thrilling array of dining options beyond the Magic Kingdom.
Chill out or get fired up on everything from dairy-free ice cream to fiery Caribbean seasonings. Even if you only manage to eat your way through a few square miles, you'll still agree it's the happiest place on earth.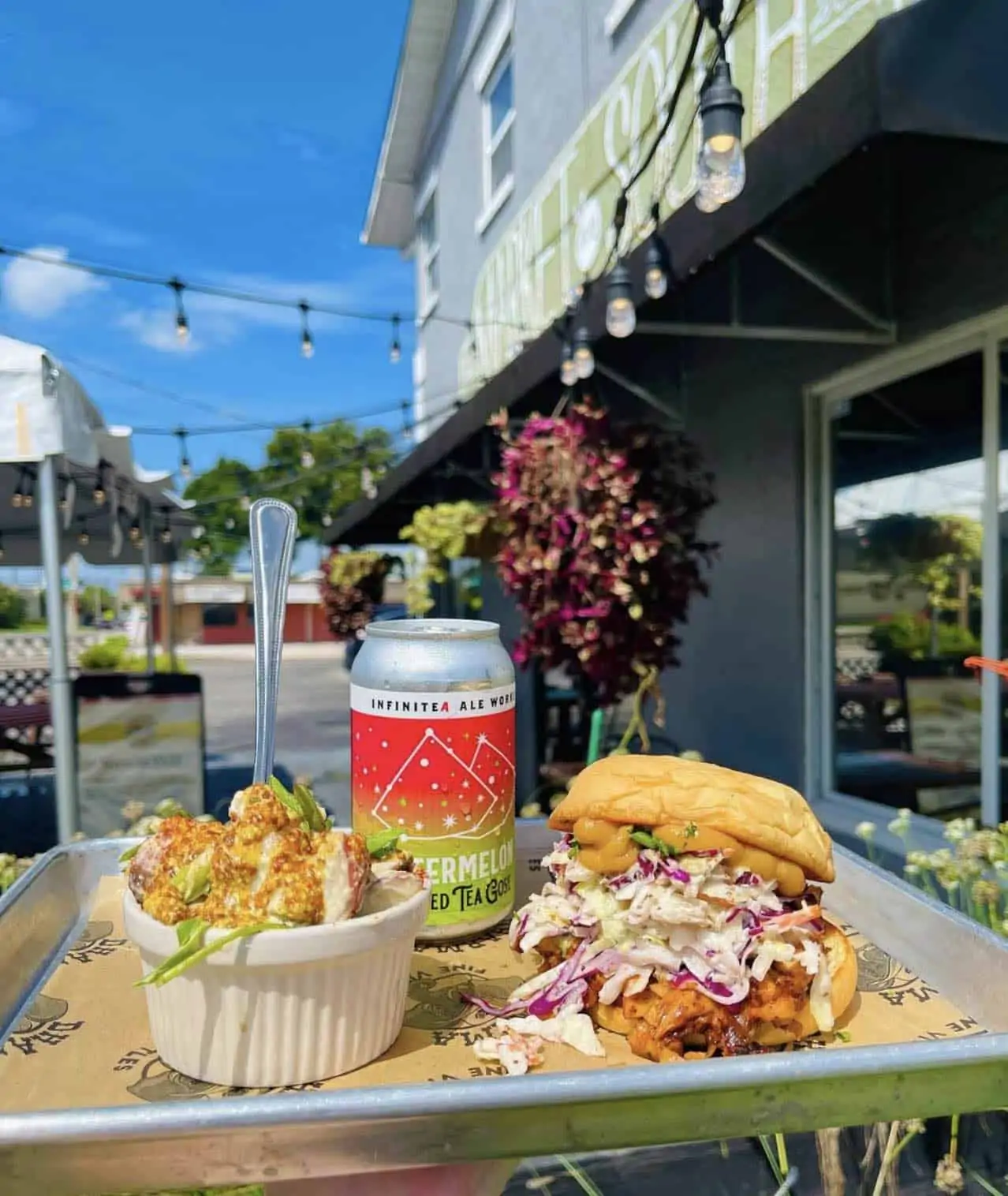 Frequently voted the number one food destination by Yelp diners, Asheville is a bit of a sleeper hit that's more inclusive of plant-based eaters than you may imagine. Blending the best elements of the American south and Appalachian cuisine, Asheville boasts an inspiring mountain-to-urban food scene that includes eaters of all stripes.
There's even an annual VeganFest event every June, making meat alternatives the first choice for those seeking more compassionate eats. No matter when you go, you can expect an unforgettable array of dining options year-round in the "Paris of the South."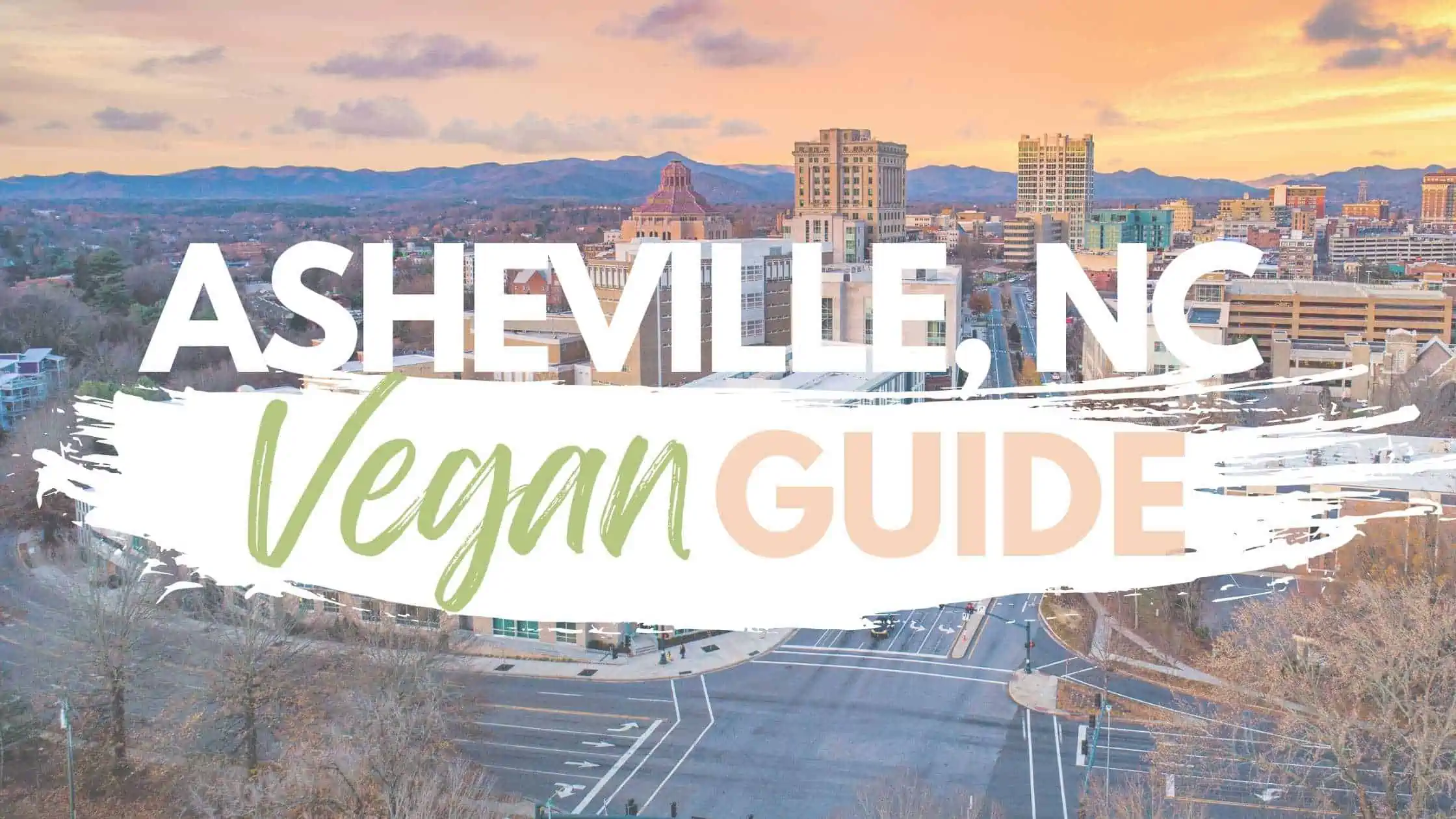 A hidden gem in the American culinary landscape if there ever was one, Charlotte serves up all the convenience and diversity of a big city, packed into one cozy gathering point with small-town vibes. Like friendly neighbors, everyone is welcome at the table here, especially vegans, vegetarians, those with food allergies, and any other dietary restrictions.
For all cravings healthy or hearty, sweet or savory, fancy or no-frills, a visit to the Queen City will make anyone feel like genuine royalty.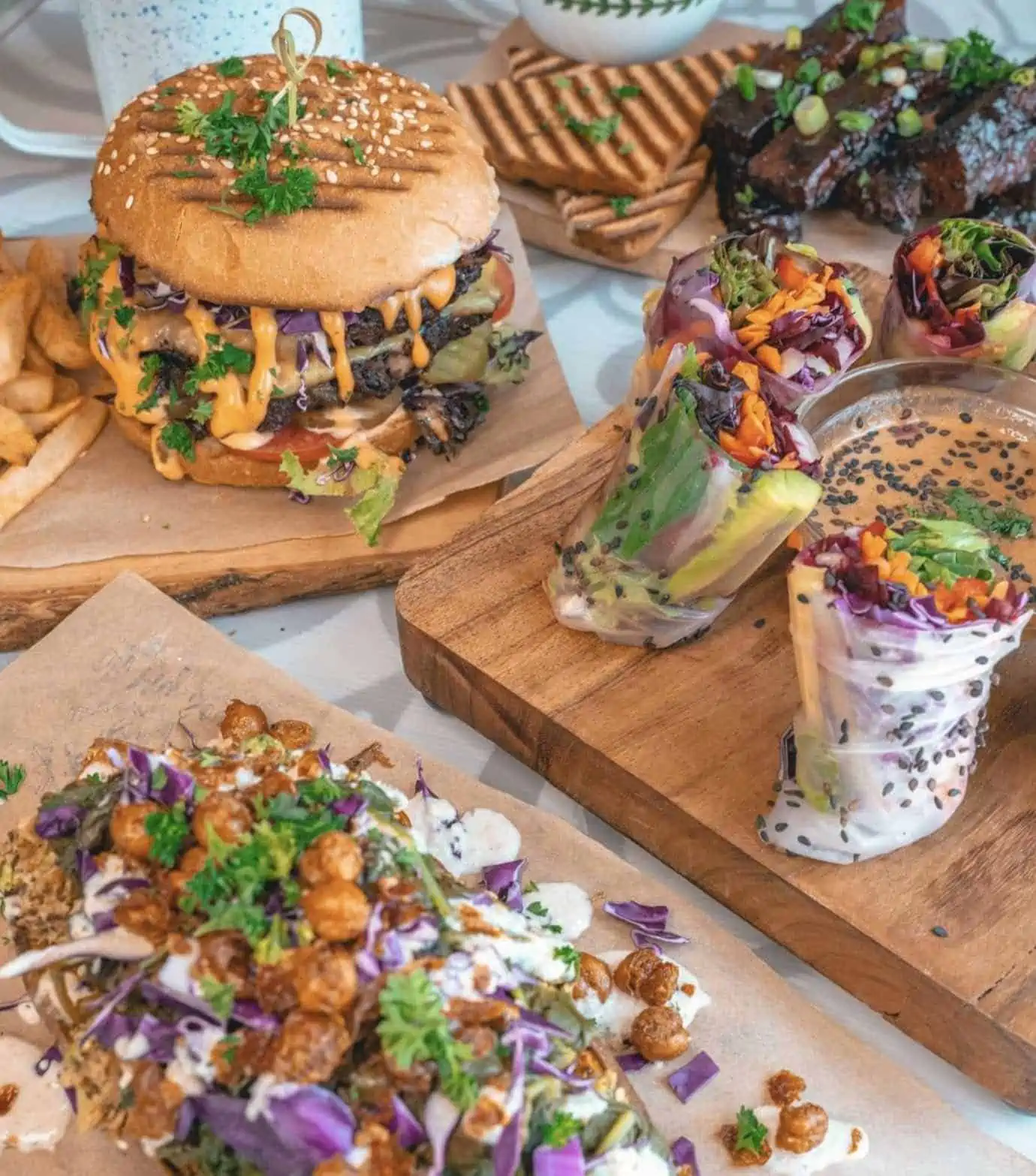 There's more than meat and potatoes sustaining modern cowboys in this bustling Texas city. Houston is home to an incredibly array of world cuisines, which cater to a mind-boggling number of eaters every day.
Don't limit yourself to just chips and salsa when there's a dazzling selection of authentic Asian, Indian, Mexican, and much more just steps away. Believe it or not, this is a great destination for those dining on a budget or sticking to strictly whole foods, too. Don't judge a book by its cover, or a city by its past.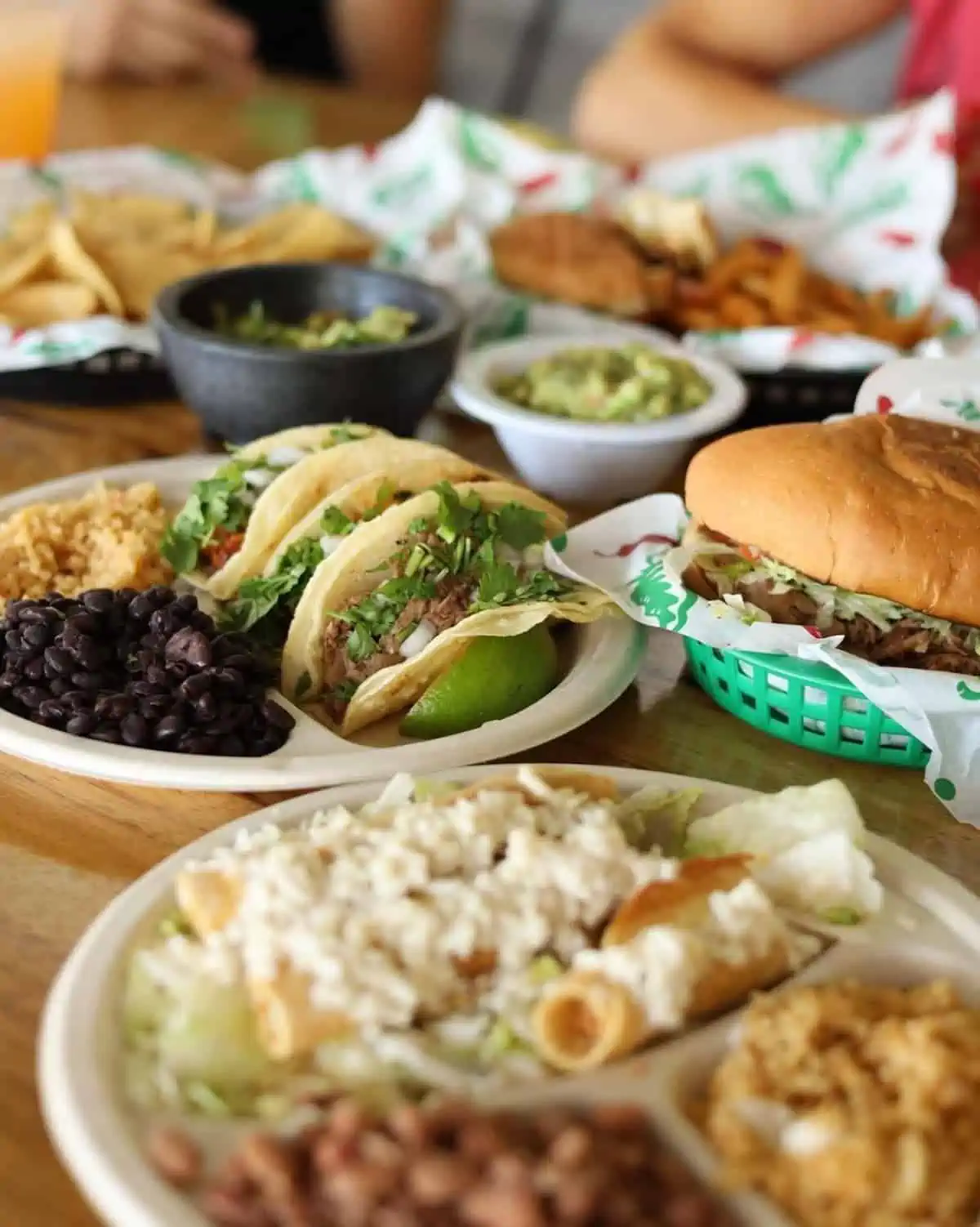 Get ready to rock and roll with the music greats of Ohio! You're sure to work up an appetite after a jam session, and you're in the right spot to make every meal count. Since there are a limited number of dedicated vegan eateries, look beyond labels and your diligence will be rewarded. There are well over 100 spots with brilliant plant based options, so everyone can eat well no matter where hunger strikes.
There's gold in these hills, and I'm not talking about the gilded metal. Now the California capitol city is rich with wineries and restaurants making the most of the lush local produce.
You're in for a cruelty-free treat no matter what you're craving, since good food is an affordable luxury that everyone can appreciate. Whether you splurge on a full tasting menu or go for fast food convenience, you'll feel like a million bucks for making the compassionate, and delicious, choice!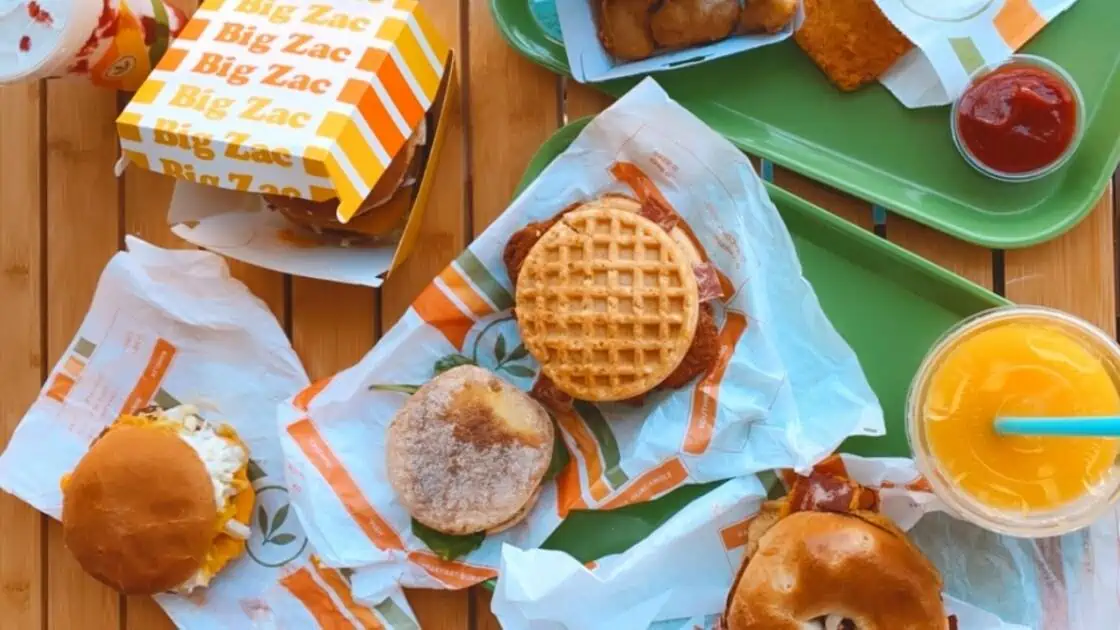 As the birthplace of the free speech movement and hippie counterculture of the 1960s, Berkeley, California maintains a diverse population with equally unique dining attractions.
The farm-to-table cuisine originated here and is still going strong through a never-ending push for more eco-friendly, local, and sustainable options. That puts veganism at the forefront of this modern food revolution. You'd be hard pressed to find an establishment without at least a veggie burger or vegan cheese pizza, but that's just the start.
Join the revolution by checking out an all-vegan butcher shop, high-end sushi joint, coffee roastery and bakery, and so much more.
Don't go it alone in the Lonestar State; you'll want someone there to help you tackle the staggering number of vegan Tex-Mex specialties and more.
Keep Austin weird by celebrating the eclectic collection of art galleries, live music shows, and food truck culture, catering to all tastes. The summers are blazing hot, but the plant-based food scene is even hotter, with new restaurants being added to the roster every year. No matter when you visit, there will be something fresh and flavorful to try.
Beantown has so much more than just molasses-soaked legumes to offer. As a thriving New England college town, you can expect plenty of cheap eats, walkable streets, and outrageous treats.
Italian food still rules, with pizza and pasta leading the way, but now there's room at the table for steaming bowls of pho, ramen, and curry, too. As the home of the very first Thanksgiving meal, Boston maintains the spirit of generosity, even if it puts up a tough front at first. Eat vegan fearlessly and your leap of faith will be rewarded.
Tech innovations put San Francisco on the map, but culinary creativity is at the same lofty level. Famed for its distinctly tangy sour dough bread, giant "Mission-style" burritos stuffed with French fries, and unrivaled dim sum brunches, there's never a dull meal in store for those who venture off the beaten path.
Skip tourist traps at Pier 39 or near Lombard Street; hop on BART and live like the locals do, going wherever those metal tracks take them. If you see a line, you'll know something delicious waits at the end.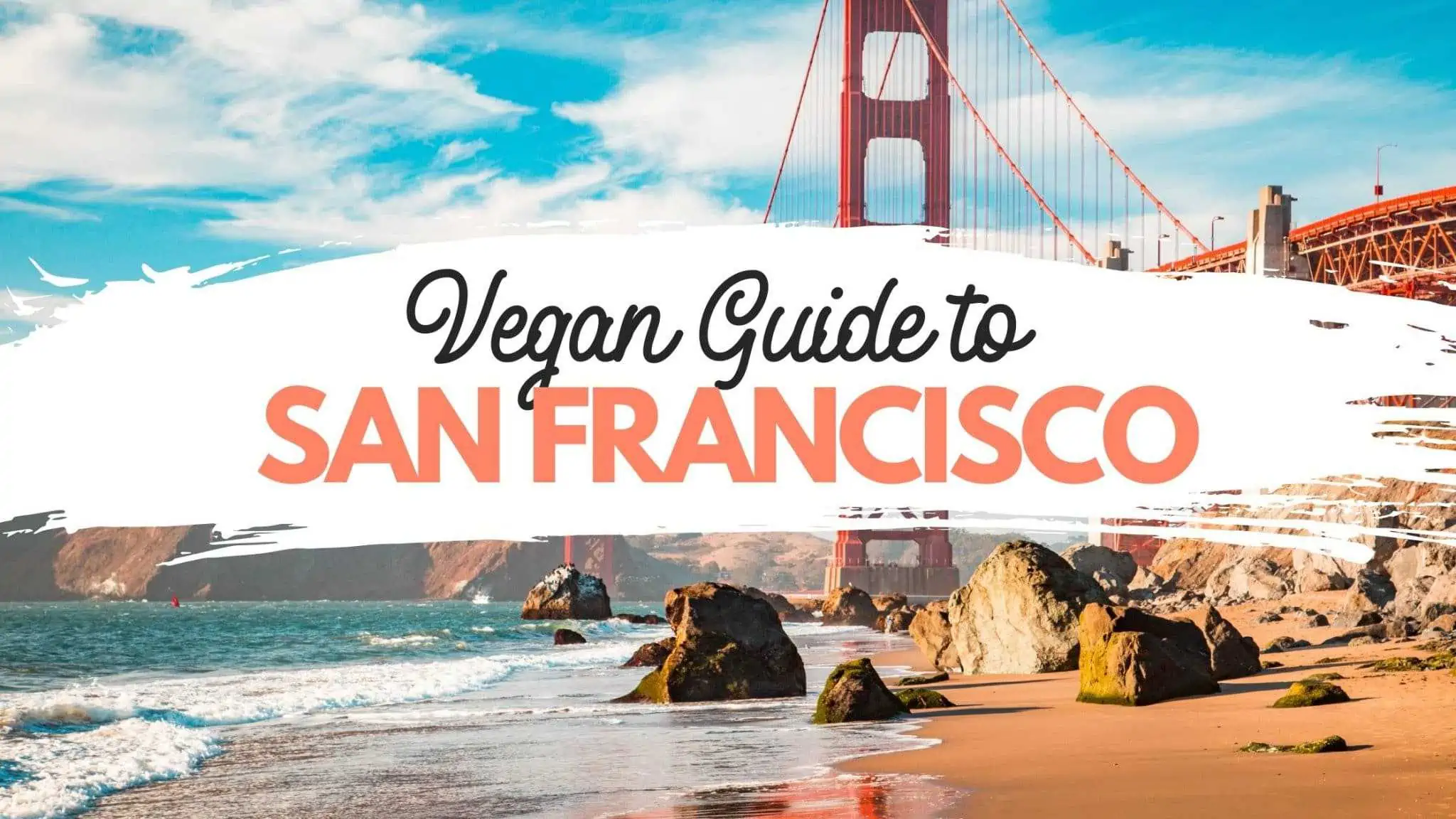 Hawaii feels like a world away, while having all the same comforts of home. Ease into island time, unwind by the ocean, and pop a straw into a whole, ice-cold coconut to set the mood right. Acai bowls, juices, and shave ice will be your new best friends, alongside more tropical treats unique to Kauai. It's the perfect place to slow down and relax, with tons of ripe fruits and Hawaiian staples to refuel along the way.
Wake up to a spot of tea and a full English breakfast but make it plant based! No problem at all in London, the origin of Greenpeace, the anarchist environmentalist activist collective that was one of the first groups pushing a vegan agenda. That spirit has encouraged many more organic, locally grown, and seasonal foods to spring up across the often foggy-covered city, lifting spirits even on the greyest days.
In the UK, you'll find hundreds of vegan-friendly restaurants, bakeries, cafes, markets, and so much more. You could live here your whole life and still never get a taste of them all, which is a wonderful problem to have.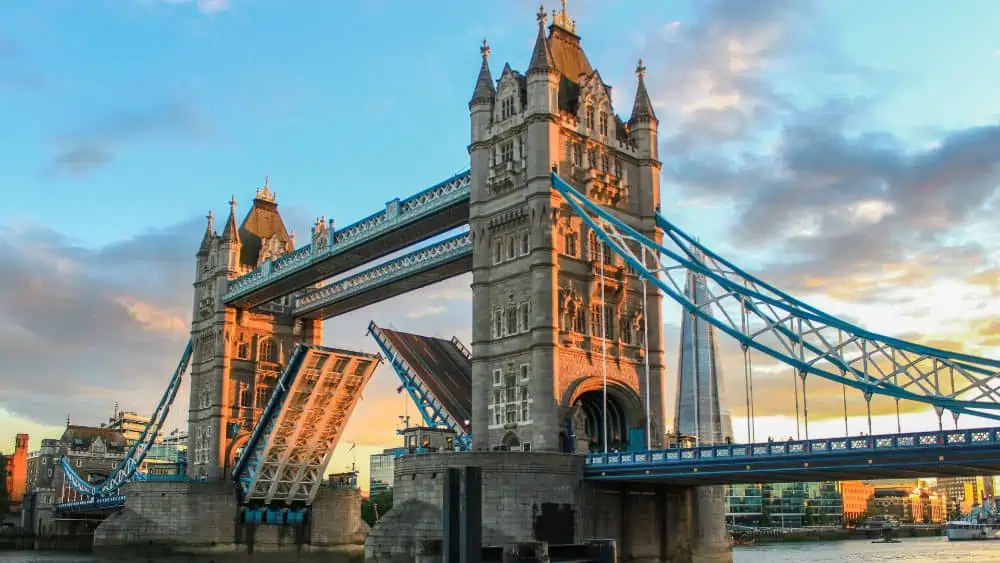 Though once dominated by meat-heavy dishes and barbecue in particular, Chile's capital city is becoming a genuine rainforest retreat for compassionate eaters, too. As one of Latin America's fastest-growing economies in recent decades, global influences are rapidly reshaping all facets of daily life.
Even the smaller, surrounding towns have a lot to offer, with many "accidentally" vegan or easily veganizable essential dishes. Learn the lingo and soak in the sun to experience everything this Spanish-speaking metropolis has to offer.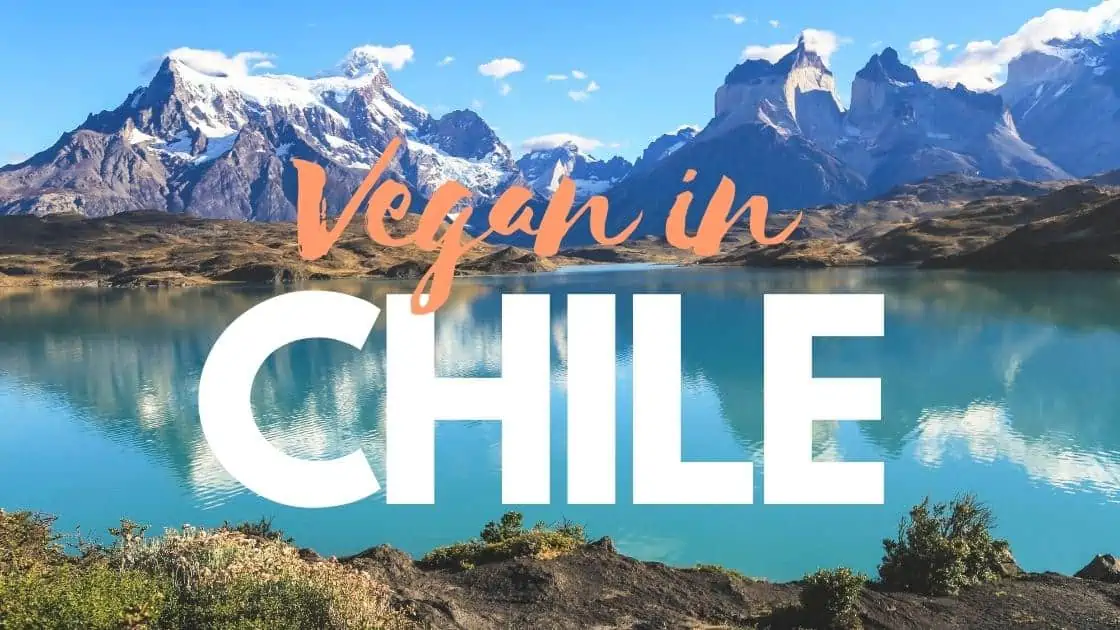 Calling all Disney lovers! Disneyland and it's associated theme parks have become extraordinarily vegan-friendly. There is now a vegan option on nearly all the menus at Disneyland, including vegan pizza, vegan meat, vegan cheesy foods, and more. Mickey Mouse pretzels and Dole Whip, here you come!
Please DON'T Visit Pig Beach
If you've been dreaming of swimming with the pigs you've seen galavanting in crystal clear waters in the Caribbean, please read this article about the famous swimming pigs at Pig Beach first. While it this popular tourist hotspot seems like a pig's paradise in the photos, in reality it's a tourist attraction that many of the pigs and piglets won't survive. Please think twice before booking a ticket.
Vegan Travel Destinations By The Numbers
This list, based on an analysis of TripAdvisor data for over 250 cities, has us scrambling to fill up our piggy banks so we can one day enjoy all of this awesomeness.

The most exciting part is that almost every major city in the world is seeing an explosion of plant based options. It's no longer a passing trend but a legitimate movement.
Even Barcelona, Spain—a notoriously meat-centric travel destination—is hopping with more than a dozen vegan and vegetarian restaurants and shops. The world is evolving, and fast! If you want another fabulous and interesting way to travel, check out this guide on Vegan Cruises!
Vegan travelers will no longer have to pack their suitcase with granola bars or subsist on dry bread. Hallelujah and bon voyage!
What are your favorite vegan travel destinations? Let us know over on Facebook, Twitter, or Instagram using the hashtag #WorldofVegan.