Why do we love vegan potato salad so much? Three good reasons: we all used to love it growing up, it brings back memories of good times, and, it's just so incredibly tasty! And it's the perfect combination of two essential food groups: potatoes and salads. This dairy-free and egg-free potato salad recipe will completely floor you with fantastic flavor, as well as bringing back the cheeriest of childhood vibes.
It's creamy, super satisfying, and so easy as a "bring-along" dish to any barbecue, garden party, picnic, or potluck. Plus, it's even more delicious the next day. A summer plate wouldn't be perfect without an authentic American potato salad.
So fellow potato lovers, are you ready to make this ap-peeling recipe? Spudtacular!
Star Ingredients For This Eggless Potato Salad
It will come as no surprise that the spud takes the stage as the potato salad superstar. While it's possible to substitute other veggies for the plain potato, nothing comes quite as perfect as this ravishing root vegetable. This tempting team of powerful plant foods is top notch!
Why You NEED to Make This Dairy Free Vegan Potato Salad
Everyone needs a great go-to potato salad recipe, and we hope this will become yours. Here are just a few reasons why…
1. It's Easy-peasy! – When you have to go somewhere and need to prepare something in advance you really want to keep it simple and uncomplicated, right? Apart from boiling potatoes, this recipe has no other lengthy or complicated steps. Just boil, peel and mix with the rest of the ingredients. Voila!
2. It's a Perfect Side – This filling vegan potato salad makes a great companion to other yummy vegan mains. A fantastic side for a vegan burger, vegan hot dogs, or some plant-based sausages. What about eating alongside (or on top of) a green salad? So many options. Hard to choose, right? Why not try them all?
3. It's Budget-Friendly – You can make a big batch of this vegan potato salad using very inexpensive ingredients. A 5-pound bag of potatoes is super affordable, and we always have (most likely!) some vegan mayo in our fridge anyway. As if that was not budget-friendly enough, this salad keeps in the fridge for up to a week! Weekly lunches sorted!
4. It's Gluten-free – For those who suffer from gluten intolerance or sensitivities, this salad is the total winner! Potatoes mean no gluten and also lots of nutrients. Perfect! And don't miss our other gluten-free vegan recipes to go with it.
5. It's Versatile – This easy to follow recipe with simple ingredients allows you to get creative and let your inspiration run wild! You can use different herbs like parsley or dill. Or you could try sweet potatoes or mixed white and sweet and have a super colorful vegan potato salad!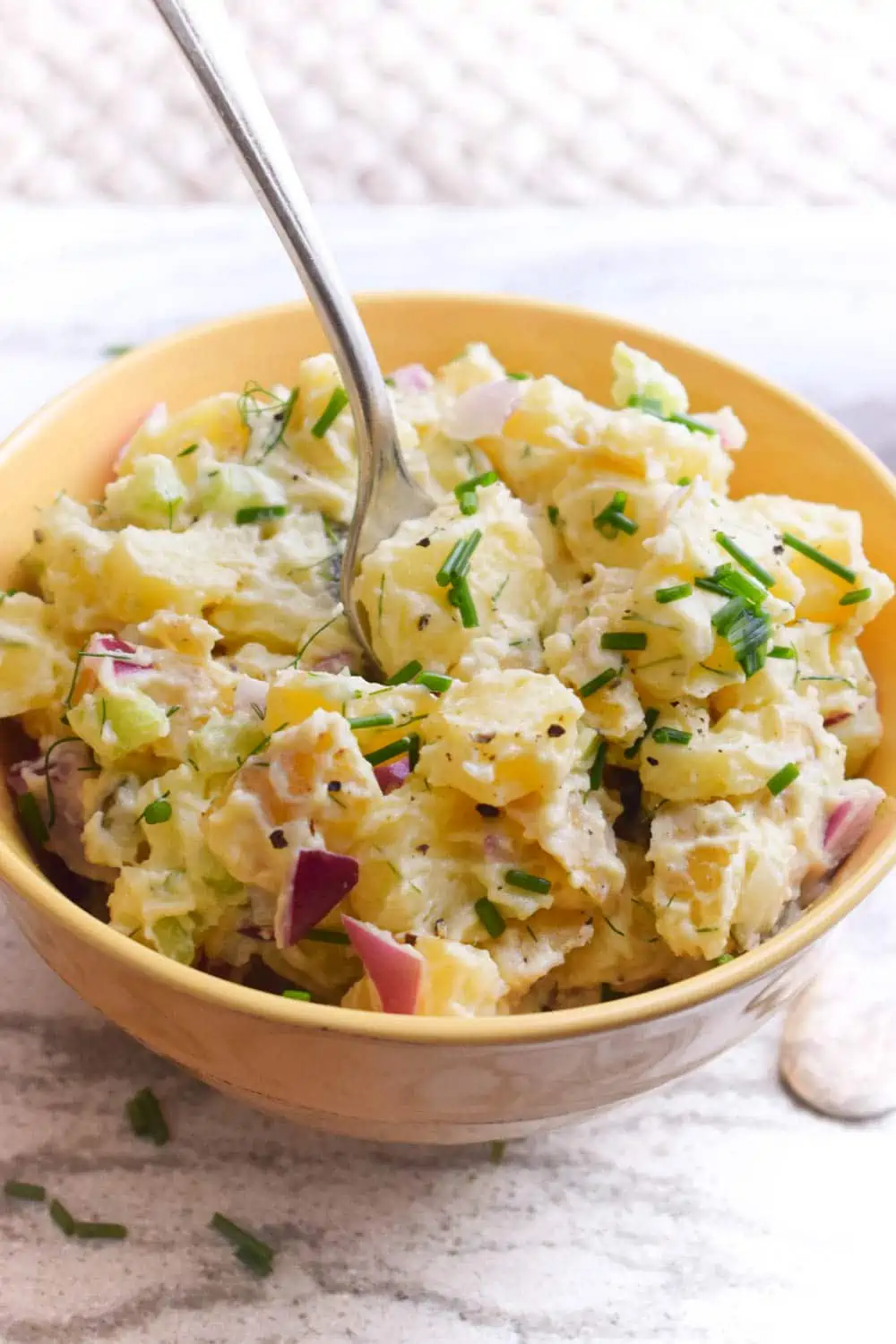 Helpful Tips on Serving Up This Easy Vegan Potato Salad Recipe
The thing we love most about potato salad is that it's not only awesome on its own, but even better when it's paired with a plate of plant-based food. Here are our favorite tips and tricks for making the most out of this downright delicious dish:
Keep the Potatoes in the Pot – The best tip to make sure you get the texture right is that once you have boiled the potatoes you leave them in the pot with the lid on for a few hours. The potatoes become tighter and less prone to fall apart as you mix them up with the mayo. Pretty cool, huh?
Opposite Temperatures For Optimal Taste – Since potato salad is cool and creamy, the texture and temperature is only enhanced when served alongside a warm and crispy main dish. The foods we favor for this include pizza burgers, vegan fried chicken, and BBQ seitan wings.
Too Hot for Tots – Consider adding a touch of spice to your potato salad with a squeeze of sriracha, a shake of red pepper flakes, or your favorite fiery hot sauce.
Simple Swaps for the Best Vegan Potato Salad
While we think this savory spud salad is already sensational, there's always room for improvement or improvisation. We came up with a few suggestions for making this salad your very own:
Mayo Not Your Main Squeeze? No problem! If you want to make it a bit lighter, you can use less vegan mayo and dilute with water or soy milk. You can tweak your version to your liking! Perfect, right? Feel free to use avocado, hummus, pesto, vegan sour cream, tahini, or dairy-free yogurt instead.
You Could Do Without Dill? Totally fine. Other herbs that would work well in this recipe are chives, tarragon, basil, parsley, or fennel.
Add in veggies! You can ramp up the nutrition in your potato salad by adding in other veggies like string beans, green peas or sliced red pepper! You may want to add in a bit more mayonnaise to compensate for the extra ingredients.
Say So-Long to Spuds! If you just don't like potatoes (eek!) or need to cut carbs, try using chunks of zucchini, cauliflower, english cucumber, or even steamed carrots or turnips! Follow the recipe the exact same way, except swap out the potatoes for one of these veggie variations.
Longing for Low-Fat Options? You can easily use alternatives to vegan mayonnaise if you are particularly craving this potato dish and need to lower the fat in your diet. Simply substitute mayo for a low-fat, plant-based plain yogurt, tangy mustard, or a zesty vinegar in its place.
The Perfect Pickle Pairing? Go wild and add a few different types of pickles to this recipe. Instead of the classic dill, peruse the pickle aisle and choose bread & butter, sweet or sour pickle relish, gherkins, cornichons, or make your own refrigerator pickled veggies!
Are you salivating over this vegan potato salad? Better put those potatoes into the pot ASAP!
What is the Best Potato for Potato Salad?
The basic principle is the firmer the better! The best choices for potatoes are the red and Yukon Gold, which keep their shape and texture for easy mixing and serving. So keep your eyes open if you see them on sale during the summer.
You can pretty much use any type of potato you fancy, but the starchier type tends to get too mushy when cooked and the waxy-skinned styles are better for sliced potatoes. It's completely up to you!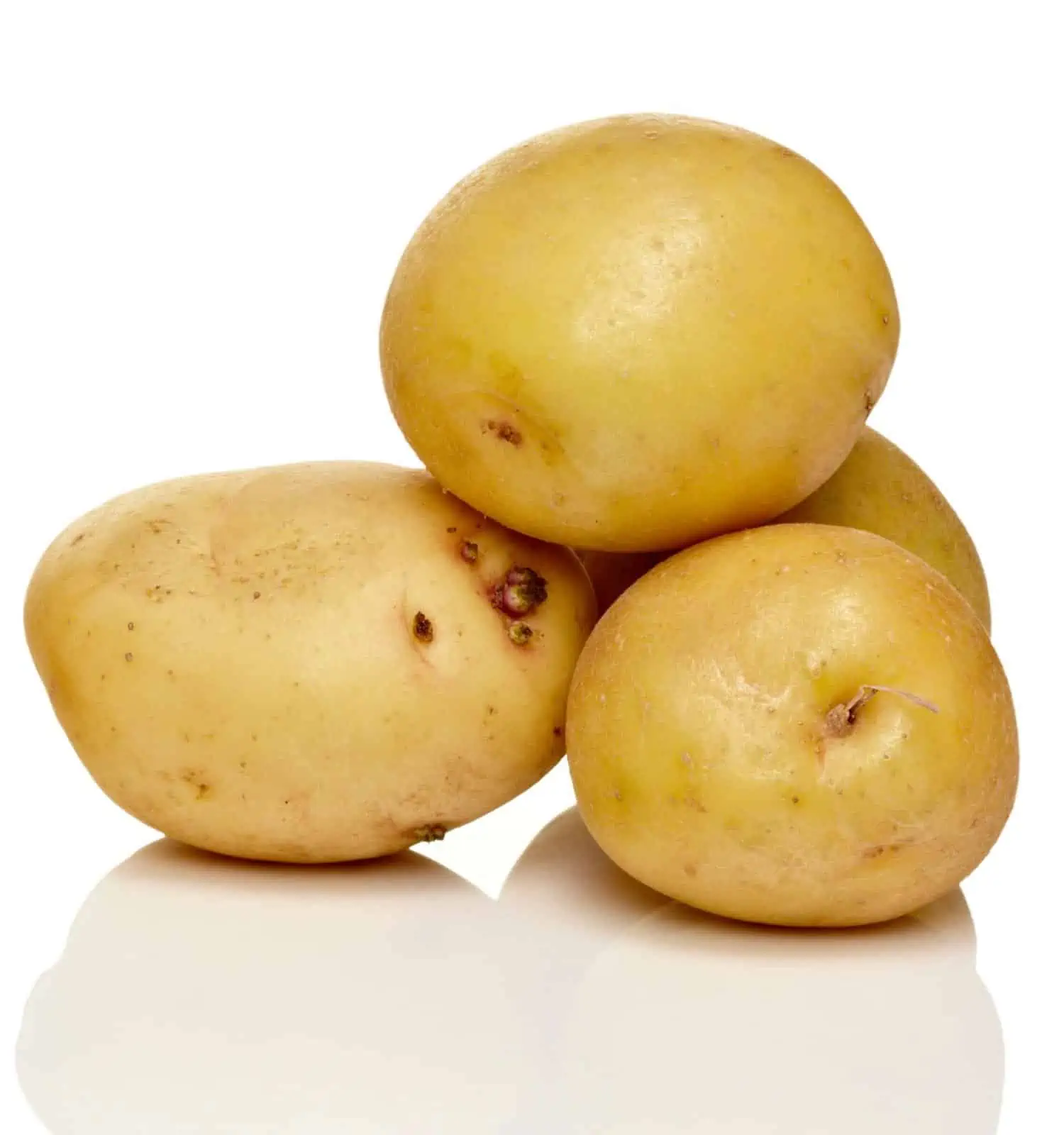 Vegan Potato Salad Recipes Q&A
How is vegan German potato salad different from this recipe?
Great question! American potato salad usually uses mayo in the recipe and is served cold. German potato salad is mixed with vinegar and is served warm.
Why is potato salad not healthy?
The main reason that potato salad is not considered "healthy" is because of the higher fat content of mayonnaise. Because we use vegan mayo (without eggs), it's cholesterol-free and is not as high in saturated fats it would be if it were made with eggs.
Can I make this vegan potato salad recipe oil-free or lower in fat?
Definitely. Instead of vegan mayo, you can use red or white vinegar, low-fat dairy-free yogurt, mustard, hummus, or an avocado.
Whether summer is in session, you're prepping for the 4th of July or Memorial Day, or you're just feeling the itch to fire up the grill, World of Vegan has you covered with dozens of vegan barbecue recipes that are perfect for sunny outdoor eats. Here are a few of our favorites.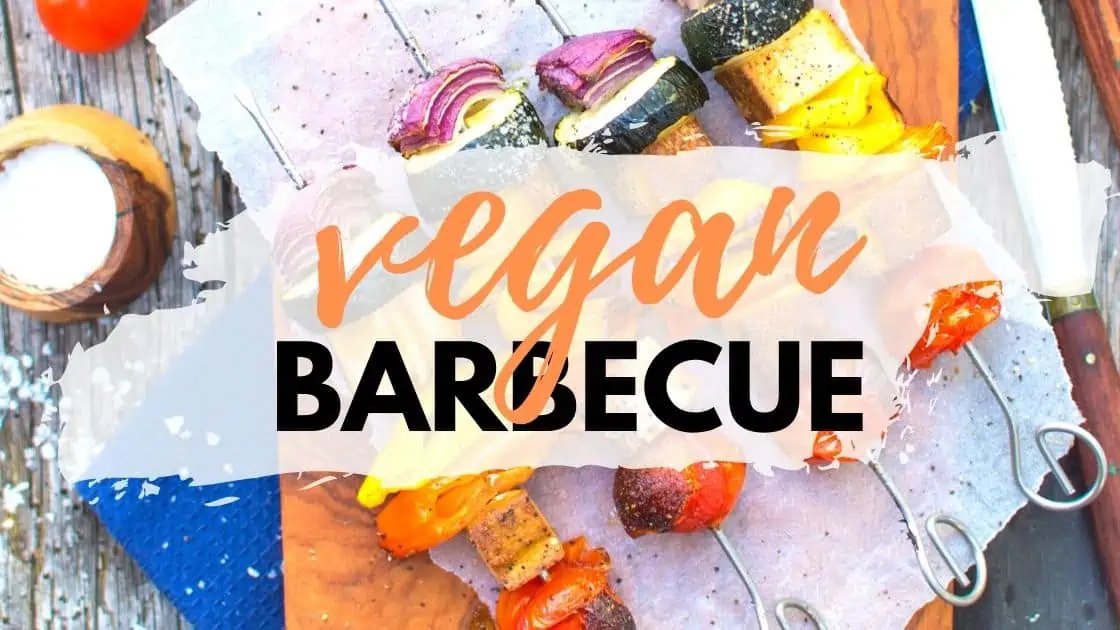 6 cups yellow potatoes, chopped into medium chunks
½ cup finely chopped celery
½ cup thinly sliced red onion
½ cup dill pickle, chopped into small chunks
¾ cup vegan mayonnaise
1 tablespoon yellow mustard
¼ cup fresh dill, roughly chopped
salt and pepper, to taste
green onion, for garnish, optional
Begin by boiling a large pot of water. You can peel the potatoes if you'd like, or leave the skin on. I personally enjoy it with the skin. Chop the potatoes into bite-sized chunks and add them to the pot. When the water begins to boil, reduce the heat to a simmer. Gently boil the potatoes for around 12-15 minutes, or until they are fork tender.

In the mean time, add celery, onion, dill pickle, mayo, mustard, and dill to a large bowl and mix together.

When the potatoes are finished cooking, transfer them to a colander. Rinse with cold water and drain. Allow the potatoes to cool for a few minutes.

Add the potatoes to the bowl with the veggies. Gently toss to combine. Taste and adjust seasonings as necessary. Every vegan mayo tastes different. If you find it needs more bite, add a bit more mustard, or you can even add a squeeze of lemon juice or apple cider vinegar if desired for some acidity.

Chill the potato salad until serving. If you'd like you can garnish with chopped green onion, but this is optional. Serve and enjoy!
Calories: 559kcal | Carbohydrates: 68g | Protein: 8g | Fat: 28g | Saturated Fat: 3g | Polyunsaturated Fat: 0.2g | Monounsaturated Fat: 0.1g | Sodium: 459mg | Potassium: 1603mg | Fiber: 9g | Sugar: 4g | Vitamin A: 326IU | Vitamin C: 75mg | Calcium: 70mg | Iron: 3mg
Did you try this recipe? Let us know what you thought in the comments below!
Best Vegan Potato Salad recipe photos by Kathy Chrzaszcz for World of Vegan. Article written by Gina House and Kathy Chrzaszcz. Vegan dill potato salad recipe and photographs copyright of World of Vegan™, all rights reserved.