With an inclusive and spirited culture supporting its dazzling culinary scene, Tel Aviv has undeniably become a paradise for vegans who value diversity, compassion for humans and animals alike, and phenomenal food!
Declared both the "World's Best Culinary City" and the "Vegan Capital of the World" for its wide availability of all things vegan—including an all-vegan culinary school as well as plant-based fine dining every bit as alluring as the vegan food stand on the corner—Tel Aviv has the highest number of vegan restaurants per capita of any city in the world.
But it's not just the abundance of delectable vegan-friendly restaurants that makes Tel Aviv a great place for vegans. The city also has a rich culture that truly celebrates healthy, plant-based eating. Whether you're strolling through the colorful Carmel Market or wandering through the trendy Neve Tzedek neighborhood, you'll find that veganism is an integral part of Tel Aviv's vibrant food culture.
The Best Tel Aviv Vegan Restaurants
Whether you're in the mood for a hearty bowl of shakshuka, a plate of creamy hummus, a mouthwatering vegan burger, or a vanilla-scented and wine-soaked sorbet with freshly-roasted warm figs, you'll find it all in Tel Aviv.
As a city that values and celebrates a diversity of cultures, you'll find vegan versions of the world's best meals, from the simple comforts to the truly complex dishes masterfully crafted by dedicated plant-based chefs. And with so many amazing restaurants to choose from, you can sample new dishes and flavors throughout every meal of your visit without running out of places to try.
With seemingly endless vegan-friendly options in what is perhaps the most vegan-friendly country in the world, choosing just five—or 10, or 25, or more—of the best vegan spots in one of the holiest and culturally-rich cities is utterly impossible.
But we're going to try.
After the beloved 416 burned down, its owners sought a temporary alternate location to ensure the staff wasn't out of work. The community responded with resounding fervor, contributing funds to reopen. Rebuilding stronger than ever, with "​​Spread Love" plastered across the wall, is there any better example of both Israel and the Jewish community's collective love, support, compassion, and resilience?
The atmosphere of the restaurant + deli + bar is extremely familial, its staff kindhearted, and if love were a detectable ingredient in delectable dishes, this would be the place to enjoy it. The menu epitomizes the spirit of fusion dining and one just simply feels like one of the cool kids being inside this NYC-style hot spot.
Naming any one dish its standout is like choosing a favorite child or companion animal: simply impossible. Catch a flick at the nearby Tel Aviv Cinematheque or go shopping at TLV Mall, then round out the perfect day (or night) with my favorite vegan restaurant in the region.
Tel Aviv's first all-vegan restaurant, it's no surprise to see the OG vegan eatery near the top of any list of Israel's best plant-based dining. A vegan hot spot located a brief 10-minute walk from Frishman Beach, the menu boasts an expansive list of vegan food and drink, from hearty breakfasts, delicious salads, expertly crafted sandwiches, and several raw options to an unbelievable array of coffees and cleanses, hot drinks and health shots, and smoothies and alcohol.

The restaurant's atmosphere is modern and fresh, with invigorating vibes and a lovely ambience for its outdoor seating. Anastasia's standout dishes include its shakshuka in a homemade tomato sauce with handmade spelt bread, as well as the béchamel cream calamarata, made with cashew cream sauce, portobello and champignon mushrooms, spinach, nutmeg, chestnuts, fresh oregano, and walnut parmesan.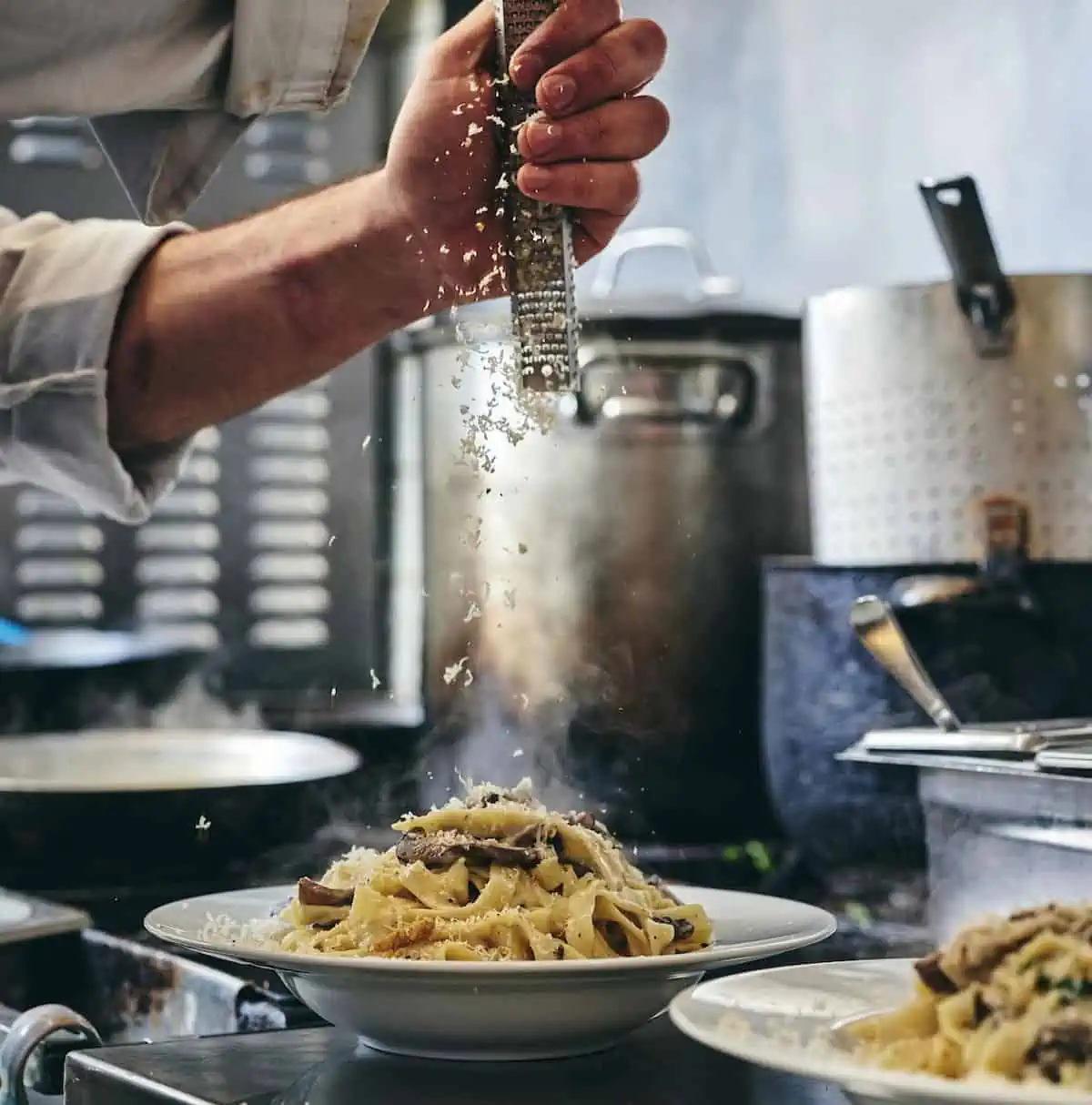 Meshek Barzilay is another diverse vegan restaurant situated a quick walk away from the bustling Carmel Market or the Charles Clore Park that overlooks the water. The restaurant's varied menu exemplifies Tel Aviv's thriving blend of communities and is the perfect spot to bring a non-vegan to convince them how delicious and diverse vegan dishes can be across cultures.

Featuring a seasonal menu with fresh ingredients and bold flavors, the eclectic variety of options from the east and west is a testament to Tel Aviv's acceptance of all backgrounds. Meshek Barzilay's standout dishes include the pepper & eggplant terrine with house focaccia, the pumpkin sashimi or tortilla del Otono from its autumn menu, and apple panna cotta with coconut crumble and matcha ice cream. They also offer cooking workshops and events, making it a great destination for foodies of all skill levels looking to embrace cruelty-free cooking.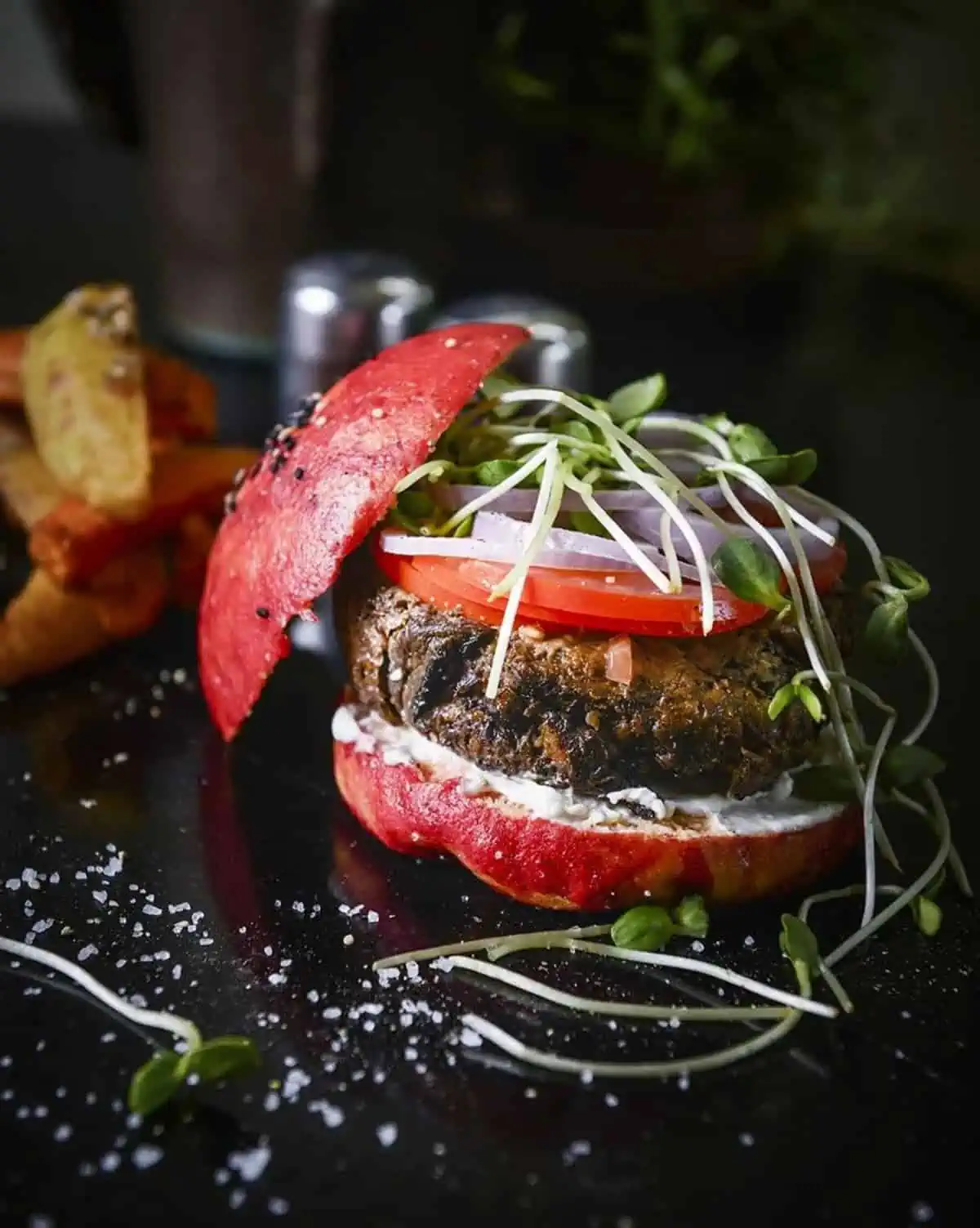 Nini Hachi is an inclusive Japanese restaurant located steps away from Independence Park and several beaches. The menu features traditional Japanese dishes with a vegan twist, such as vegan sushi rolls, wok dishes, a large wine and cocktail list, and toffee caramel praline to finish the meal.
While the restaurant is not entirely vegan, one can't help but appreciate its Passover-specific menu, a menu designed with the safety of pregnant women in mind, and its Kosher certification. The restaurant's atmosphere is unique, with Japanese-inspired decor and a highly-Instagrammable staircase inside, and white lights strung around the restaurant's outdoor seating area that make nighttime meals cozy and cruelty-free.
If you're looking for an all-vegan Japanese cuisine spot, we couldn't be fonder of The Green Roll: Vegan Sushi Bar (or its adorable store logo). Israel's first all-vegan sushi restaurant, the menu is a crowd pleaser amongst the picturesque, artistic, fashionable, buzzy shops and restaurants in historic Neve Tzedek, Tel Aviv's first neighborhood.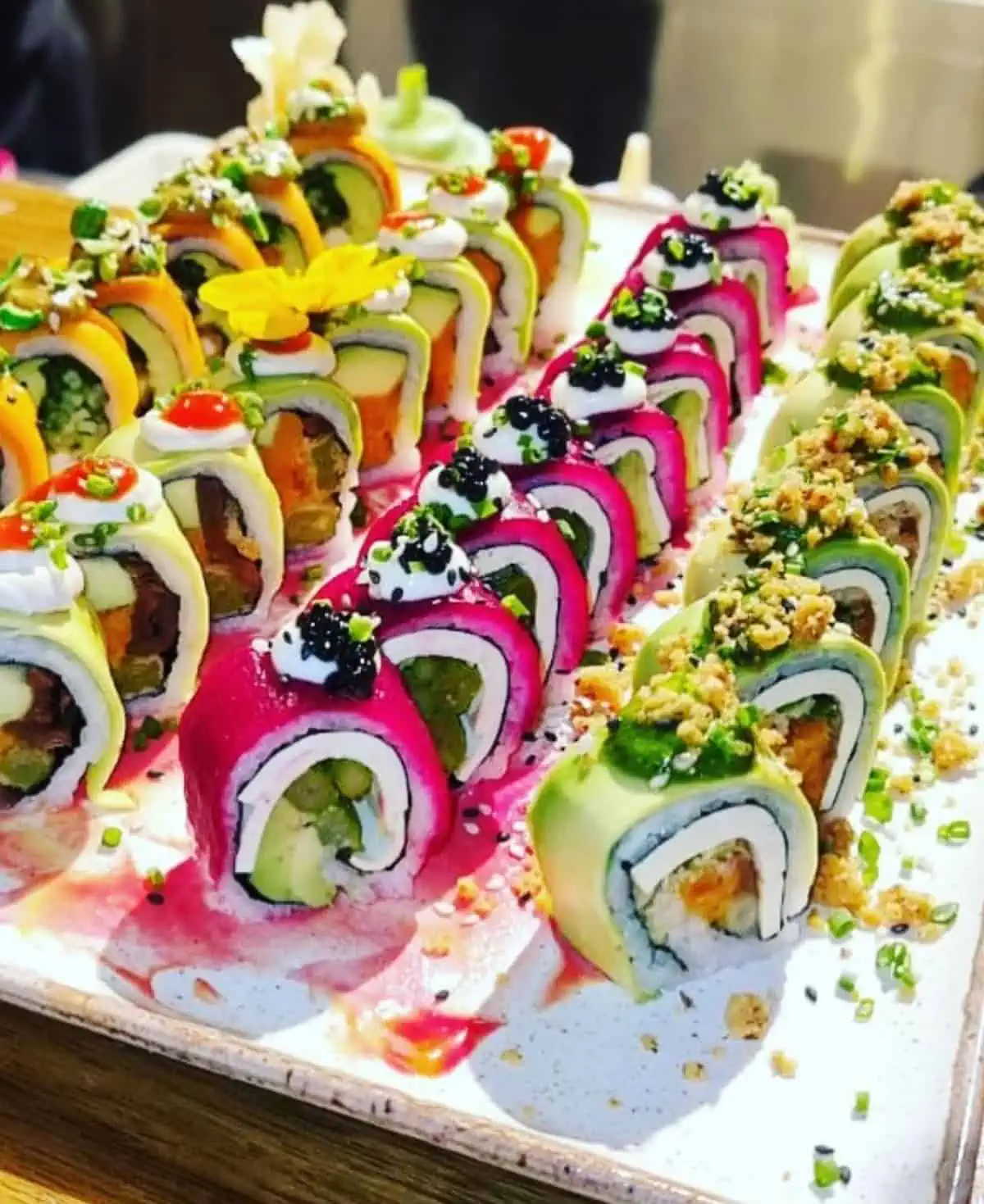 Vegans love plants. And fresh-from-the-oven baked goods. And immaculate vibes. We're all about the vibes.
Look up any review of this exquisitely charming vegan spot and you'll often find the same buzzwords and phrases: creative, best I ever had, great service. As a cafe-slash-bakery-slash-plant store, it just feels like the kind of place you'd find in the Gilmore Girls' idyllic Stars Hollow. Would you expect anything less in Tel Aviv's vibrant Florentin neighborhood? Amongst a region overflowing with creativity, vigor, and effervescence, you won't always find this gem amongst the lists of best vegan spots in Tel Aviv, but you'll thank us for the worthwhile adventure.
Tel Aviv's vegan food scene is thriving, and these innovative restaurants are a testament to the country's investment in vegan food and aligning menus with the Jewish principles of compassion for animals.
Whether you're a vegan looking for inspiring and creative meals, on a mission to show non-vegans how splendid vegan dishes can be, or simply looking to try something new, Tel Aviv's collection of vegan restaurants offer inviting plant-based dishes that are certain to satisfy.
As you build your vegan bucket list, be sure to place the vegan capital of the world's creative, compassionate, culturally-inclusive and cruelty-free city of Tel Aviv atop the list. Your tummy (and kind heart) will thank you.
More Vegan City Guides
If you're looking to explore more vegan cuisine around the world, we've got you covered! Our collection of vegan city guides features some of the most vegan-friendly destinations on the planet: