Welcome to the World of Vegan city guide featuring the best vegan restaurants in Houston, Texas!
Deep in the heart of cattle country, Houston, TX has a reputation as a red meat mecca. Once upon a time, that may have been true, but H-town is home to a thriving vegan community. In fact, there's no simple way to categorize such a large, diverse, and vibrant city, with over 2.2 million residents from every walk of life.
Everything really is bigger in Texas which is readily apparent from the abundance of green spaces, swimming pools, golf courses, sports centers, and natural escapes. With over 12,000 restaurants and counting, there is thankfully no shortage of vegan restaurants in Houston!
Luckily, almost every eatery offers at least one plant-based option no matter what you're craving. Beyond the burgers and plain pasta, though, you have over 50 fully vegan eateries pushing the culinary envelope. So get ready to cover a lot of ground—you'll want to try everything on the menu at these vegan restaurants in Houston!
Houston's Vegan Mexican Restaurants
No one does the unique Tex-Mex fusion of traditional Mexican and Texan foods as well as Houstonians, who essentially created the combination to begin with. For all your spicy, south of the border cravings, you have a world of edible riches to discover here, with a distinctly southern twang.
Of all the best vegetarian restaurants in Houston, make sure not to miss Cascabel. Frequently ranked as the single best vegan restaurant in Houston, there's nothing but rave reviews for the warm, friendly environment, boldly spiced salsa, and authentic vegan Mexican specialties.
On Taco Tuesday, you can wrap up the best deal for miles around, when you can get your choice of ten different plant proteins for only $1.99 per taco. Come hungry and clear your evening plans; this is your dinner AND entertainment all-in-one.
Everything is made from scratch, right down to the cashew cheese and bottomless agua frescas at this bustling eatery. Each generous plate is enough to make two meals out of, especially the enchiladas and monster burritos! We recommend you try to save room for cheesecake sopapillas for dessert.
Houston's Healthy and Wholesome Vegan Restaurants
For a lighter meal or more wholesome sustenance, these fresh finds will keep you full, refueled, and ready to take on anything!
With easy, breezy raw foods served in an equally light and airy space, you can practically taste the sunshine in every bite. From collard wraps to hemp burgers to tacos filled with sunflower-walnut chorizo, these hearty entrees will help you power up.
What started as a humble business selling raw crackers at the farmers market transformed into a full-scale sit-down restaurant. Favorites include home-brewed kombucha, jackfruit tamales, and Texas pecan pie. Menus change weekly so you never know exactly what delightful treats await on you next visit.
Quality ingredients and allowing their flavors to shine is the concept guiding this fresh, wholesome menu. Emphasizing raw foods, this is also a great space for anyone with allergies. Ingredients are clearly marked, plus the kitchen is entirely gluten-free.
"Clean and vibrant cuisine" made from organic, local ingredients will get you glowing after just one visit to this upscale, Uptown restaurant. Combining raw foods with innovative global fusion, each plate is as beautiful as it is delicious.
Quench your thirst with cold-pressed juices and fresh blended smoothies in every color of the rainbow. Even if you have trouble eating your veggies, you'll drink these up in a flash!
Part coffee shop, part chill café, this is the perfect place to either escape from work or plug in and get back to it. Drink in the good vibes along with their signature pistachio latte and refuel with a small but mighty selection of plant-based tacos.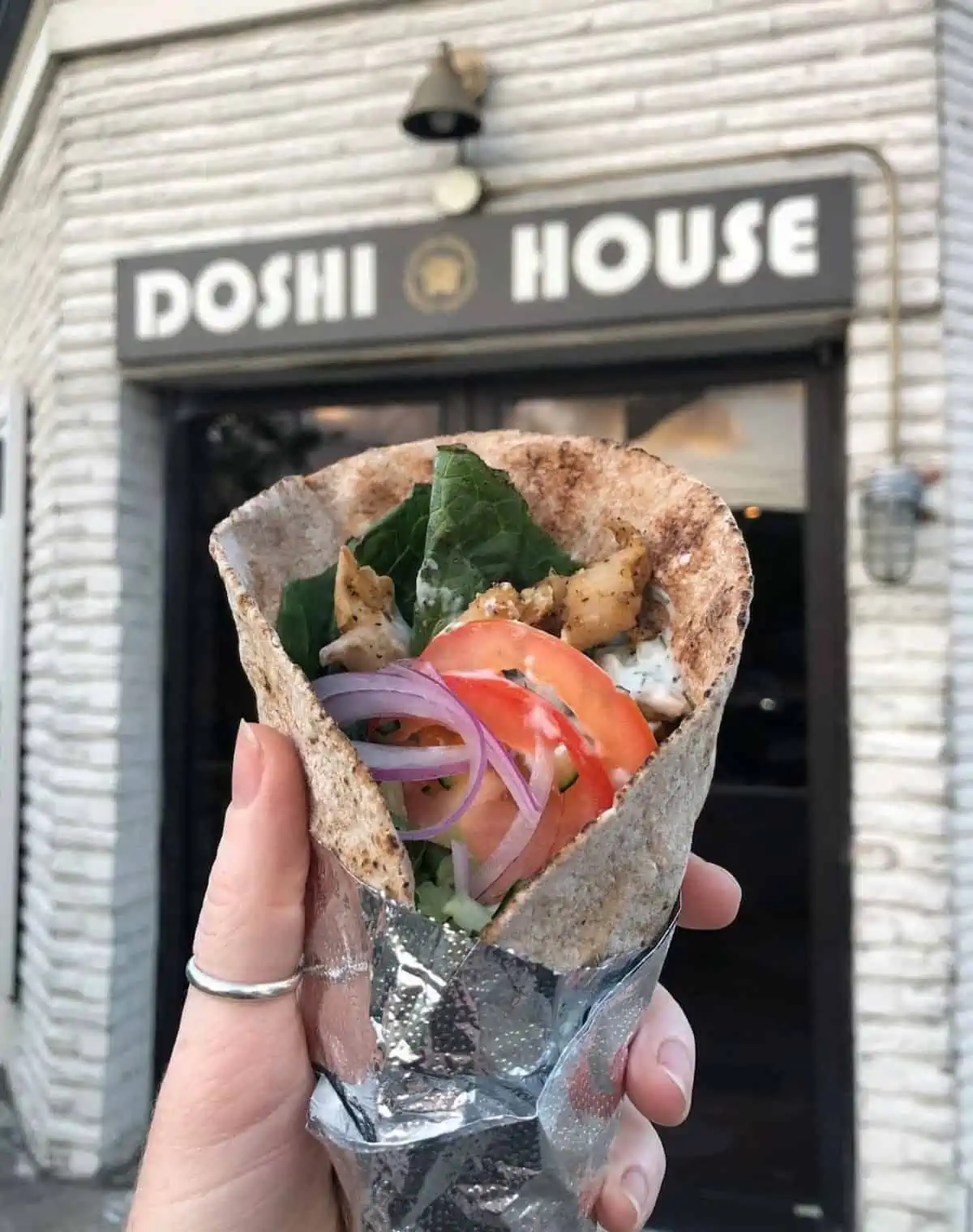 Vegan Food Trucks in Houston
With warm weather and plenty to do outside year-round, food trucks make up a core part of the best vegan food in Houston!
This no-frills food truck may not look like much on the surface, but there are volumes of flavor hidden within. Best known for their street tacos, quesadillas, and tostadas, they proudly offer authentic Mexican vegan cuisine made from scratch.
Tune in to this funky truck that's turning up the volume with food that will make you want to get up and dance! Mexican pizza? Taco fries? Lose yourself in the music and enjoy!
Just like the name suggests, this food truck is blending the best of Houston and Atlanta to create thick, towering burgers on brioche buns. Whether you want yours with vegan bacon, fried onions, dairy-free mac and cheese, extra hot sauce, or all the above, they've got you covered.
Wherever this modest truck goes is the spot to be! Forget plain cucumber sticks; wrap your chopsticks around a real savory treat like the Fuego Roll. First, it's stuffed with vegan shrimp, cream cheese, jalapeño, and avocado. Then, it's rolled in crushed Takis, vegan feta, and finished with a sweet and spicy mayo sauce. Now that's a mouthful!
Slinging organic burgers, nuggets, and tacos out of a bright yellow truck, you can't miss it on the street, and you sure wouldn't want to. Open Thursday through Sunday, mark your calendar and order ahead to snag a meal before they sell out.
Savory Vegan Soul Food in Houston
Deep in the heart of Houston is delicious vegetarian soul food. These savory indulgences will satisfy everyone's tastes.
It's worth waking up early to score a table for breakfast at this Museum District staple best known for coffee, vegan eats, and vinyl. Even if you snag just a simple waffle or stack of pancakes, you'll find big flavors that are mo' better than ever.
This vegan Houston restaurant pays homage to traditional comfort foods with wellness at heart. You can get gumbo, boudin balls, Cajun alfredo, and so much more without making sacrifices.
Where there's smoke, there's flavor. For genuine char and slow-cooked proteins, this pit crew is doing it right. Choose between chopped "veef," brisket, and smoked "wangz" dressed up or down. Get it in a sandwich, over mac and cheese, or simply on a plate. The only way you could go wrong is to miss out!
A visit to Lindiana's feels like a trip back home. Staff seem like family, and the food tastes homemade. Who else but your grandparents would be able to whip up such perfectly crispy "fish" over creamy grits?
Not to be confused with Houston Sauce Pit, this plant-based brand began as a hot sauce company and expanded into a full-scale market and BBQ trailer. Stock up on pantry staples and indulge in a saucy meal while you're in town.
Corny name aside, this place is no joke. That means BBQ, wings, mac & cheese, and all the fixings. BYOB or order a thick, creamy milkshake while you're there.
Houston's Plant-Based Comfort Classics
From veggie burgers to dairy-free pizza, Houston has it all. Proof that you can keep it casual and be one of the best vegan restaurants in Houston!
Even in their soft opening phase, the buzz is real surrounding this brand-new hot spot. Pull up a chair and dig into a deep bowl of Étouffée, or take a big bite out of a monster meatball hoagie. Stay tuned for even greater eats when the grand opening is officially announced!
Most pizza parlors these days at least have vegan cheese as an option, but Meek's has got the fake meats! Go all out with seitan pepperoni, Beyond sausage, vegan bacon, or even Impossible Burger crumbles. Order ahead online or arrive with time to spare, because these pies are made from scratch!
If you want meatless burgers that are out of this world, look no further. Beyond the patties, the sides are really the main event. Gooey dairy-free mozzarella sticks, crispy onion rings, and buffalo chicken fries will make your mouth water.
Transitioning from food truck to restaurant, this brick-and-mortar outpost just opened and is already garnering rave reviews. Grab a grilled Philly cheeze for lunch or fluffy pancakes for brunch; there's no bad time to check it out.
What sounds like a generic name conceals a solid menu of classic comfort foods. Buffalo or Nashville hot chick'n sandwiches, carne asada tacos, and taco dogs are all worth pulling up for.
This growing chain is dedicated to making plant-based fast-food staples accessible and affordable to all. Best known for their crispy chick'n sandwiches, you can also get creamy milkshakes and loaded fries to round out the meal.
Upscale Vegan Restaurants in Houston
Houston is a laid-back kind of place, so you can leave the suit and tie at home. Want a great dining experience without any fussy dress code? Then come as you are and try these gourmet vegan restaurants in Houston!
100% vegan and gluten-free, this beautifully appointed and airy dining room will be a place you'll want to visit on repeat. You'll find unique twists on familiar flavors, like coconut calamari, yucca nachos, and blackberry pizza.
This spacious restaurant features locally sourced fresh fruits, juices, vegetables and plant-based proteins. Take advantage of the outdoor seating to enjoy their all-vegan menu and cocktails. Choose from healthy and nourishing items with bold flavors, like their turmeric marinated cauliflower steak and crispy eggplant tacos with chipotle drizzle.
Vegan Asian Cuisine in Houston
Houston boasts a large population of immigrants from Asia, all of whom impart their own flavor to the melting pot of the city. Those regional dishes aren't limited to conventional proteins, so vegans can get an authentic taste of many cultures without crossing the globe.
For an unassuming façade within a busy strip mall in Chinatown, this hidden treasure conceals an extensive Vietnamese menu of mock meats beyond your wildest dreams. Such bold, authentic flavors might make you wonder if you accidentally ate something that wasn't vegan! But rest assured, everything here is completely plant-based, from the aromatic hot pot to spicy BBQ "quail."
With an endless menu of plant-based sushi, noodles, hot plates, soup bowls, and so much more, Chef Kenny is serving up some vegan magic. Out of a hundred dishes, there's not a single dud. Try something adventurous like vegan eel or salt & pepper fried fish!
With over 200 locations worldwide, Houston is lucky enough to have one independent outpost within city limits. From Vietnamese to Chinese to classic American fare, this menu has it all. No need to fight over what's for dinner when everyone can get something different!
More than a mere passing trend, this cornerstone of the Houston community is cherished by all. Defined as pan-Asian fusion, these modern twists on fool-proof favorites feature fresh, local produce. Grab a bento box for lunch to try more dishes at once!
Vegan Bakeries, Cafés & Ice Cream Shops in Houston
When in doubt, eat dessert first. With such a tempting array of pastries, frozen treats, doughnuts and more, you won't want to miss a single sweet bite!
For a taste of New Orleans in the Lone Star State, it doesn't get any better than beignets, aka "veignets," still hot out of the fryer and dusted with powdered sugar. If you can't make it in during your trip, don't despair; they ship nationwide, too.
Milkshakes, waffle cones, and banana splits are the perennial best sellers at this cool scoop shop. Houston stays hot almost all year, so this outpost is like a frosty oasis in the dessert.
Home of the Super Muffin, this health-conscious, allergy-aware bakery is dedicated to making better treats for all. Everything here is free from dairy, soy, eggs, and peanuts! Gluten-free? There is a dedicated room for producing anything made with gluten to prevent cross-contamination.
Just like the name implies, this is your one-stop shop for all things frozen and fried. You don't have to choose between the two, either—just snag a donut ice cream sandwich and hold the spoon.
Houston, we don't have a problem when it comes to vegan options. If this is your first rodeo, relax! The Bayou City welcomes everyone, and has so much culture, history, and of course, great food to share.
As Houston's very first all-vegan bakery, Sinfull is the place to indulge in your most gluttonous desires. We're talking homemade Pop Tarts, muffins, kolaches, cookies, and breakfast sandwiches. If you can't make it to the shop itself, keep an eye out for these pastries being sold at other coffee shops, juice bars, farmers markets, specialty stores, and restaurants throughout the city.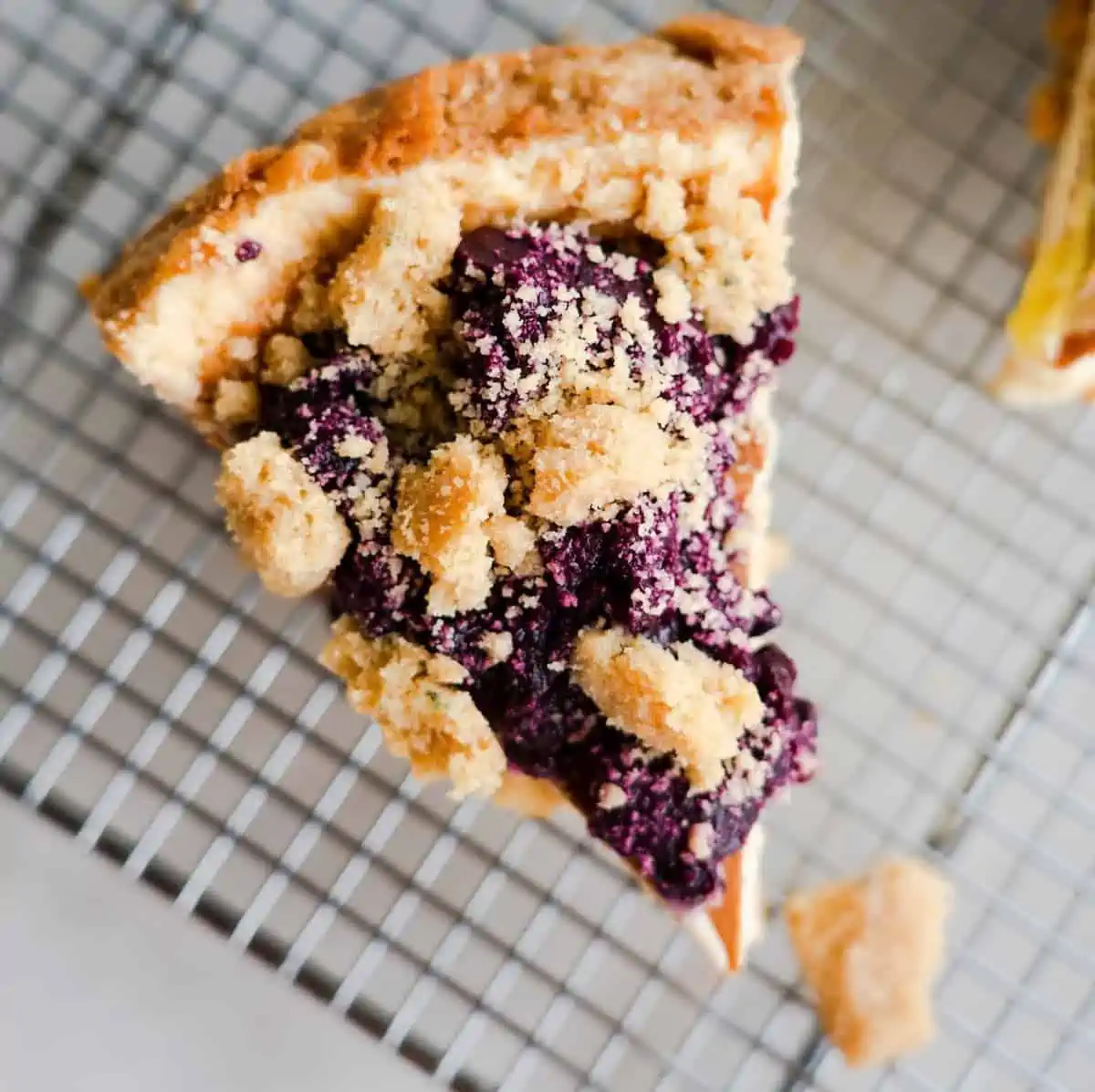 More Vegan & Vegetarian Restaurant Guides
On the road a lot? Check out our Vegan Fast Food Restaurants Guide!
We hope you've enjoyed learning about all the incredible vegan restaurants in Houston, TX! If we missed any of your favorite Houston vegan restaurants, we invite you to highlight them in the comments below. Many thanks to Hannah Kaminsky for her help with this article.