In 2017, a visionary app called abillion was born. This mission-driven app is designed to transform the way individuals explore the world of plant-based living and foster connections between conscious consumers and vegan businesses.
As the popularity of veganism continues to soar, the need for a comprehensive platform that connects users with veg-friendly restaurants, products, and more has never been greater. Today, the dynamic abillion platform boasts an impressive collection of over 2.5 million reviews spanning across 500,000 diverse products!
And the best part? Abillion has donated over $2.5 million dollars to over 60 different vegan nonprofits including Farm Animal Sanctuaries, conservation organizations, and humanitarian efforts.
What Is Abillion?
Abillion is the freshest veg-friendly app that allows you to discover and review businesses that prioritize sustainability, fair trade, and animal welfare. Think of it as your own personal secret agent on a mission to help you find the most awesome, ethical businesses in your town or anywhere you travel—while raising funds for your favorite cause.
Founder Vikas Garg embarked on a mission to create a digital platform that would not only promote plant-based food but also contribute to the welfare of rescue animals. Known initially as "abillionveg," the platform is now simply called "abillion," reaching beyond food to evoke a broader sense of purpose. While the app initially focused on sharing vegan meal photos and reviewing dishes, it has now expanded to include sustainable fashion and beauty options.
Users can earn donation credits by posting product reviews and restaurant reviews on the app, which can then be gifted to your choice of their nonprofit partners.
If you're tired of searching high and low for eco-friendly, socially responsible, and downright inspiring businesses to support? Meet the solution you've been waiting for, right in the palm of your hands.
Helpful Vegan Restaurant & Product Reviews
What sets abillion apart from other review apps is its unique rating system and commitment to charity giving and social impact.
Forget about those boring old five-star ratings. Abillion uses a compassionate rating system that takes into account a business's impact on the environment, animals, and society. You get to rate businesses on a scale from 1 to 5 based on their commitment to ethical and sustainable practices. This isn't just another Yelp wannabe but an entirely new approach to evaluating what's truly praiseworthy.
With 2.5 million crowd-sourced reviews from people like you for more than 500,000 vegan dishes and products, abillion makes it easy to find the dairy-free cream of the crop when it comes to ethical businesses.
Beyond the wealth of info that goes far beyond the average "is it vegan?" app, the peer-to-peer, direct-to-consumer marketplace lets you browse and buy all at once. Now that's one stop shopping! There's no need for label reading or second guessing; everything that makes the cut is fully vetted so there aren't any sneaky animal products hidden behind deceptive buzzwords.
What Kind Of Reviews Are On This Vegan App?
From the best vegan cafes in town to the trendiest eco-fashion brands, abillion has got you covered. It's like having your own personal ethical concierge at your fingertips. Get the inside scoop on:
Cafes
Prepared foods
Magazines
…and more.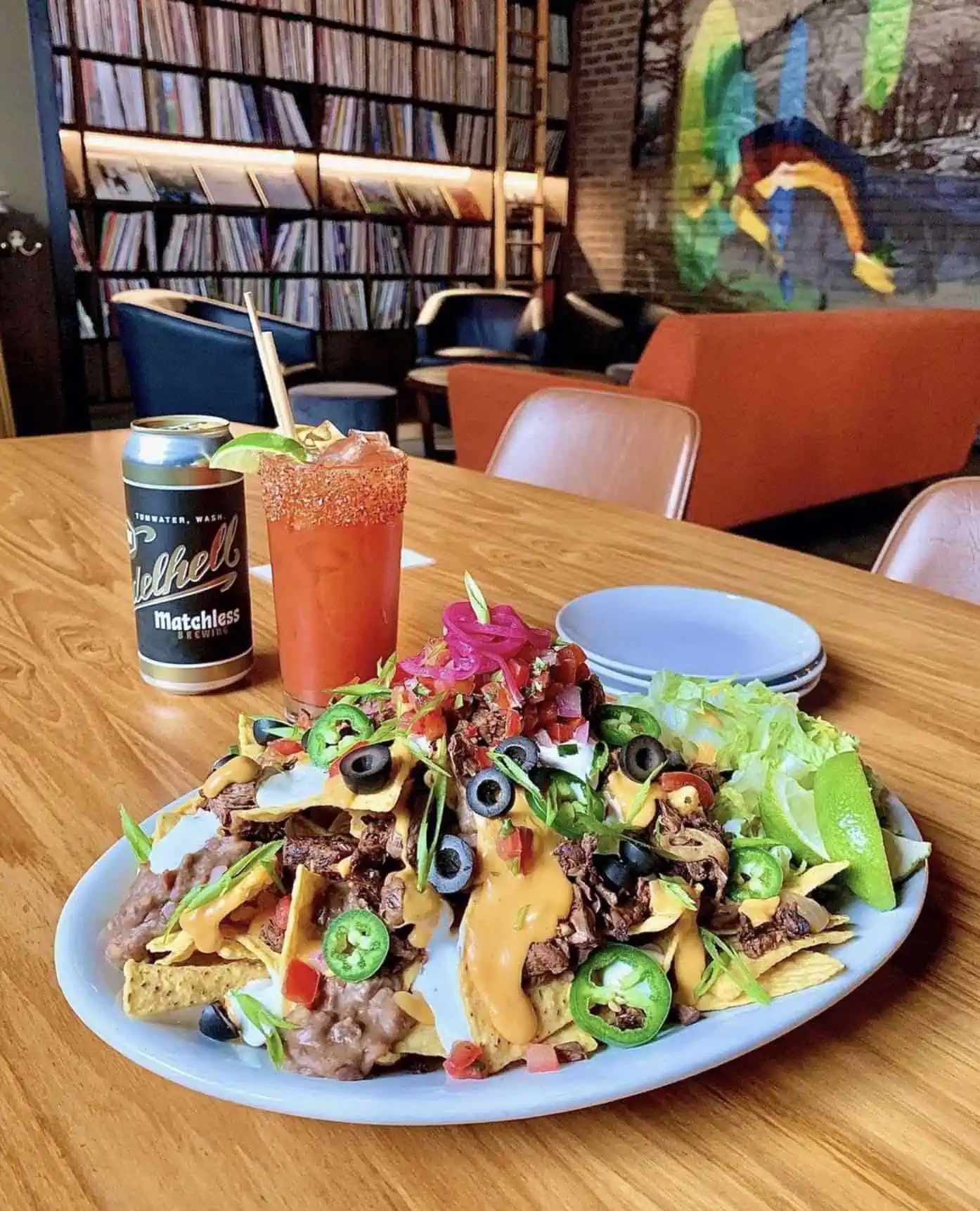 Make Human Connections In A Digital World
Don't forget, abillion isn't just a vegan product review app. It's also about building a community of kind-hearted, eco-conscious individuals who care about the planet and the creatures that inhabit it. Meet new friends by engaging in conversations, sharing photos, and asking questions. It's like having your own eco-friendly squad cheering you on.
If you have burning questions about sustainability and ethical practices, abillion's got your back with their "Ask abillion" feature. You can ask anything from the impact of different types of packaging to the carbon footprint of different modes of transportation. Abillion's team of experts will give you the answers you need to make informed choices.
What's The Benefit of Using Abillion?
By supporting businesses that prioritize sustainability, animal welfare, and social responsibility, abillion empowers you to create positive change.
Activism. It's not just about making personal choices but also about contributing to a larger movement towards a more sustainable and ethical world. You can be a superhero for the planet, one ethical choice at a time.
Accountability. The "My Impact" feature allows you to track the environmental impact of your food choices. You can see the carbon footprint, water footprint, and land use of the food you consume, making it easier to make informed choices about what you eat.
Advocacy. Support local small businesses and independent artisans by sending more people their way! Share your favorite companies to drive more dollars into funding their dreams, not into the pockets of heartless corporations.
Assistance. $2.5 million has already been donated to over 60 different nonprofit organizations, such as farm sanctuaries, nature preserves, humanitarian efforts, and agricultural regeneration. Every time you add a photo and short review, abillion will donate $1 dollar to the cause of your choice.
The Origin Of Abillion
Abillion is the brainchild of three friends, Miku, Eileen, and Ravi, who were passionate about sustainability and wanted to create a platform that would make it easier for people to discover and support ethical businesses. They had backgrounds in technology and business, which meant their shared vision of using technology to create positive change in the world wasn't just a pipedream. Though it took months to develop the app, ensuring that the unconventional rating system was accurate and genuinely useful, it was time well spent.
Since its launch, abillion has grown rapidly, hitting 1 million downloads in no time. The user-friendly results have proven invaluable for vegans and omnivores alike. In fact, roughly 65% of users describe themselves as omnivores! Whether you're already a seasoned wellness warrior or are just starting your journey towards ethical and sustainable living, there's plenty to glean from the archives spanning over 5 years and counting. Everyone interested in creating positive change is welcomed here with open arms.
Abillion Ambassadors
The abillion ambassador program is designed to be flexible and customizable, so you can participate in a way that works best for you. Whether you're interested in hosting events, writing blog posts, or simply sharing your love for abillion on social media, there's a way for you to get involved and make a difference.
Some of the benefits of becoming an abillion Ambassador include:
Exclusive access to events and initiatives – Participate in exclusive events and initiatives that are designed to help you connect with other members of the abillion community and make a positive impact on the world.
Networking opportunities – Find other like-minded individuals who are passionate about sustainability and social responsibility. This can lead to valuable networking opportunities and new friendships.
Professional development – Develop new skills and gain experience in areas such as event planning, social media marketing, and community building.
Aligning With Activists Like Earthling Ed
Earthling Ed, a prominent figure in the vegan movement, has joined forces with abillion as their Strategic Advisor to amplify the impact of compassionate choices. As a passionate advocate for animal rights and ethical living, Ed Winters brings his wealth of knowledge and expertise to the abillion platform. He has sold signed copies of his book through the platform and has amassed a growing following nearly 10,000 strong.
With his thought-provoking content and dedication to education, Ed inspires and empowers users to make informed decisions that align with their values. Together, Earthling Ed and abillion are revolutionizing the way people connect, discover, and support the vegan lifestyle, fostering a more compassionate and sustainable world for all beings.
Download The App Today!
So, what are you waiting for? There may not be a billion vegans yet, but that number doesn't feel so far off once you're connected to this global community spanning more than 180 countries. Download abillion available for both iPhone and Android to join the cool kids' club.
There's even a web-based platform that's easy to access right on your desktop computer, no smartphone required. You'll be supporting awesome ethical businesses, making friends, and doing your part to save the planet.