Searching for the best vegan ice creams? From soy ice cream to banana nice cream, this guide features plenty of ice cream options for vegans that are creamy, dreamy, and downright delicious. Whether you want to pick up a box of vegan ice cream sandwiches or want to whip up some vegan milkshakes, we've got you covered (in non-dairy ice cream, that is!).
Who screams for vegan ice cream? We scream for vegan ice cream! Our vegan ice cream guide is here to help you keep your cool with so many options out on the market! When I first went vegan a decade ago, I was lucky if I could find a single vegan ice cream option at the grocery store. But today, ten years later, many mainstream grocery stores have entire freezer cases dedicated to their dairy-free ice cream selection. Several all-vegan brands have come to life and many other widely loved brands have caught up with the trend and started offering vegan options (like Ben & Jerry's and Haägen-Dazs). You can even get a scoop of vegan ice cream now at spots such as Cold Stone Creamery and Baskin Robbins! We figured it's about time we do a complete round-up here at World of Vegan so those who are new to the vegan lifestyle can quickly get the lay of the land.
What Is Vegan Ice Cream Made Of?
With so many ways to make ice cream dairy-free, you may find yourself wondering what exactly goes into vegan ice cream. The answer is actually quite simple! Most vegan ice creams feature a base of the following ingredients:
Dairy-free milk made from either coconuts, soy, or nuts (vegan pistachio ice cream is a particular favorite of ours!)
Flavor from ingredients such as chocolate, strawberry, mint, or vanilla
Sweetener such as sugar or agave
Texture from foods such as cookies, chocolate chunks, nuts, or fruit
Vegan ice cream can have many different bases — it can be made from fruit, nuts, seeds, oats, and beyond. Here are the most common vegan ice cream bases:
Coconut milk
Soy
Oat
Cashew, almond, and other nuts
Sunflower seeds
Avocado
If you have an ice cream maker, the sky's the limit as to how many combinations you can make at home. Mint chocolate banana? Balsamic strawberry with pecan chunks? Why not! And if you'd rather just pick up a pint from the store, you can totally do that, too. Keep reading for a list of some of the best dairy-free ice creams!
100% Vegan Ice Cream Brands
Popular Ice Cream Brands With Vegan Options
Archer Farms
Arctic Zero
Blue Marble
Coolhaus
Double Rainbow
Halo Top
Jeni's
KIND
McConnell's Fine Ice Creams
Nick's
Steve's
Talenti
Van Leeuwen
Ice Cream Brands From Days Long Past
Nothing gold can stay and that also goes for vegan ice cream. Join us as we reflect on some dearly beloved brands that are no longer around.
Almond DREAM
Daiya
Purely Decadent
Rice DREAM
Tempt
Vegan Ice Cream Recipes
Minty, crunchy, and so energizing, this dairy-free ice cream recipe is one for the books! Perfect for a mid-afternoon pick-me-up and oh-so beautiful, this vegan matcha chip ice cream belongs in your life.
Can't decide between vegan ice cream and cake? Well, this decadent recipe takes out the guesswork and is super easy to make. You can have your ice cream cake and eat it, too!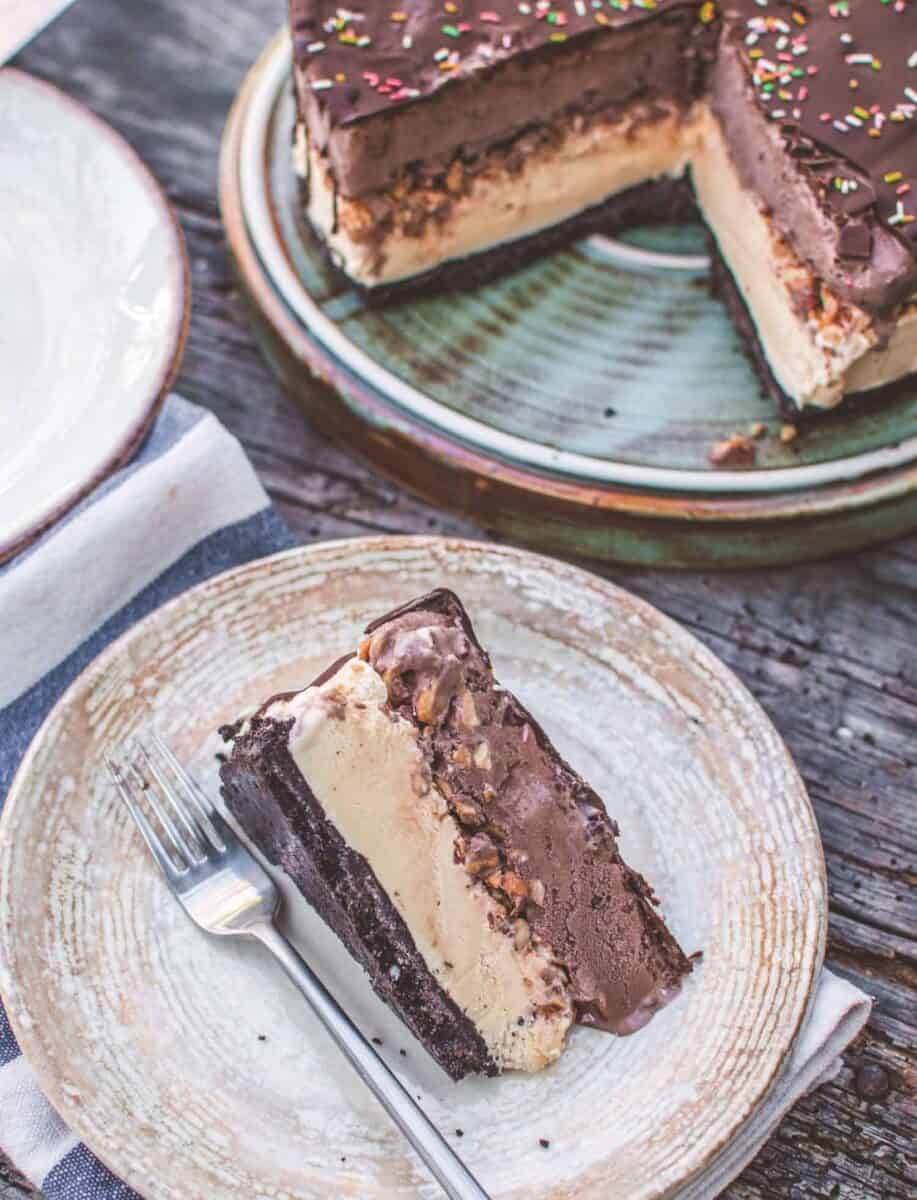 Did you know that going down a rocky road can actually be quite tasty? With vegan marshmallows, almonds, and chocolate chips, this dairy-free ice cream is quite the trip.
Fruity but still incredibly creamy, this fresh vegan strawberry ice cream is made from real strawberries and is great for a summer afternoon or post-meal treat. Want to add some flair? Just chop up some ripe strawberries to top it off and enjoy!
Want a vegan ice cream made from just one ingredient? Enter: banana nice cream! This tasty vegan treat only takes a few minutes to come together and is a super budget-friendly choice for dessert!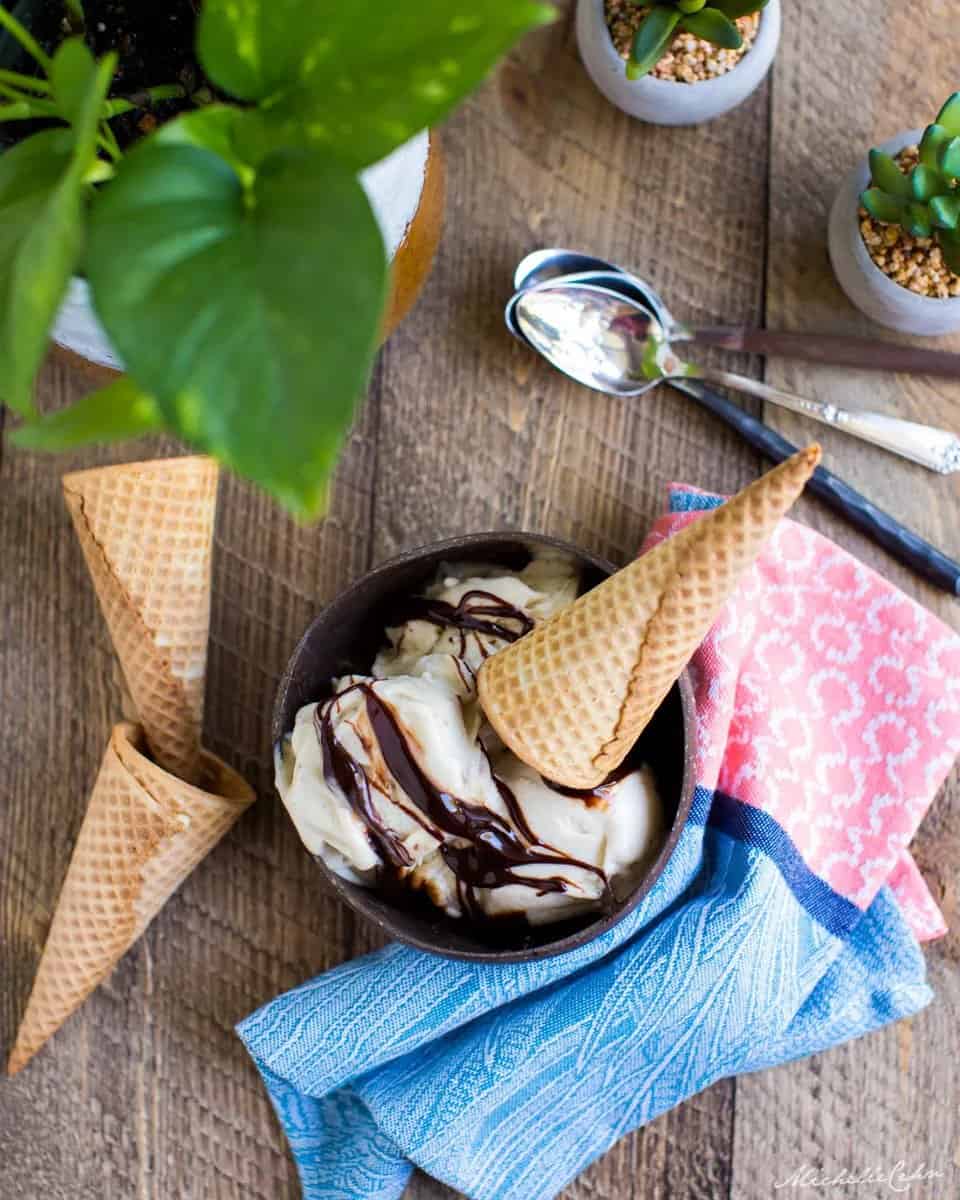 What's fruity and sweet and an absolutely perfect summer treat? This totally dairy-free berry nice cream! Made with only three ingredients, you're also welcome to top with nuts and additional vegan favorites for the ultimate treat.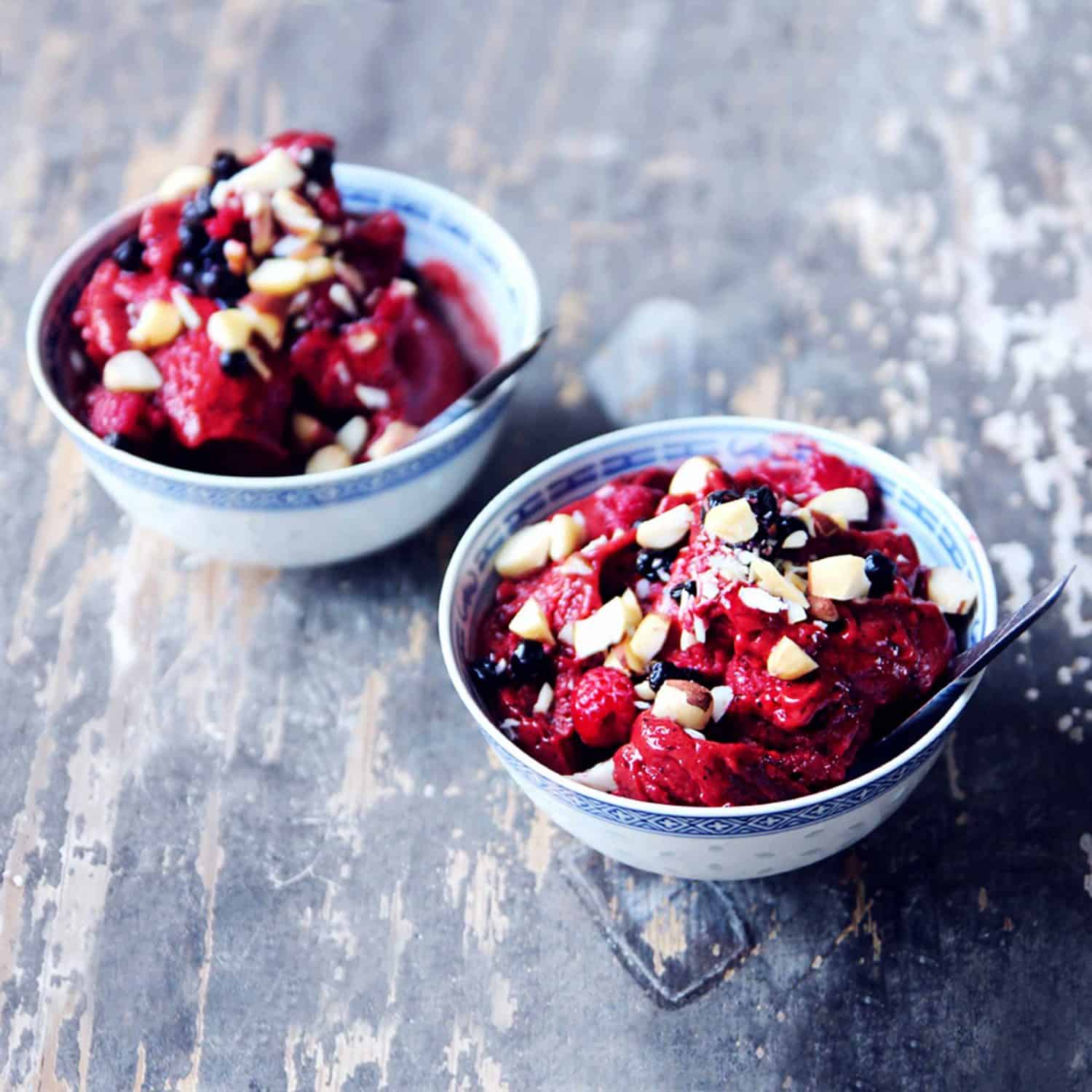 Dairy-Free Vegan Ice Cream Accessories
Level up your non-dairy ice cream game with these delicious chocolate bowls! Ridiculously easy to make and perfect for parties, these chocolate bowls are a simple way to add some flair and flavor to dessert time. Garnish with some fruit, nuts, mint leaves, or other tasty additions and enjoy!
These plant-based chocolate-dipped ice cream cones are a great way to enjoy your choice of vegan ice cream or sliced fruit! Super easy to assemble and perfect for livening up a party, you're not going to want to miss out on making these!
Why Not Make a Vegan Milkshake?
While sitting down with a bowl of homemade vegan ice cream can be a great way to wind down after a long day, we don't want you forget about the option to make a perfectly tasty vegan milkshake! If you're stumped on what kind of shake you can make, here are some ideas:
Bananas and Cream
Chocolate and Vanilla
Cookies and Cream
Strawberry and Vanilla
You can even get creative with toppings such as vegan cookie crumbles, banana slices, chocolate drizzle, or make your vegan milkshake look as delicious as can be! Pop in a reusable straw and enjoy!
Celebrating the Vegan Ice Cream Wins
I should make a note about this. Some vegan enthusiasts are throwing shade on traditionally dairy-based companies that are entering the vegan market space, and even going so far as to encourage people to boycott their vegan options. That is insane. Here are 5 reasons why mainstream ice cream brands carrying vegan ice cream options is incredible news for animals.
Vegan Ice Cream Taste-Test
I filmed a vegan ice cream taste-test video with Toni Okamoto from Plant Based on a Budget where we tried many of these options for you on camera and shared our thoughts. You can watch below!
Fun Ice Cream Ideas
Want to spice up your ice cream nights? Try making our balloon-formed chocolate ice cream bowls or chocolate dipped ice cream cones and whipping up some aquafaba whipped cream to dollop on top.
More Vegan Food Guides
Our vegan ice cream guide was written by Michelle Cehn and edited by Amanda Meth. This vegan ice cream guide is not sponsored but may contain affiliate links, and shopping through these links supports our work at World of Vegan. Thank you!