Who screams for vegan ice cream? We scream for vegan ice cream! Our dairy-free ice cream guide is here to help you keep your cool with so many options out on the market! When I first went vegan a decade ago, I was lucky if I could find a single vegan ice cream option at the grocery store. But today, ten years later, many mainstream grocery stores have entire freezer cases dedicated to their dairy-free ice cream selection.
Several all-vegan brands have come to life and many other widely loved brands have caught up with the trend and started offering vegan options (like Ben & Jerry's). You can even get a scoop of vegan ice cream now at spots such as Cold Stone Creamery and Baskin Robbins! We figured it's about time we do a complete round-up here at World of Vegan so those who are new to the vegan lifestyle can quickly get the lay of the land.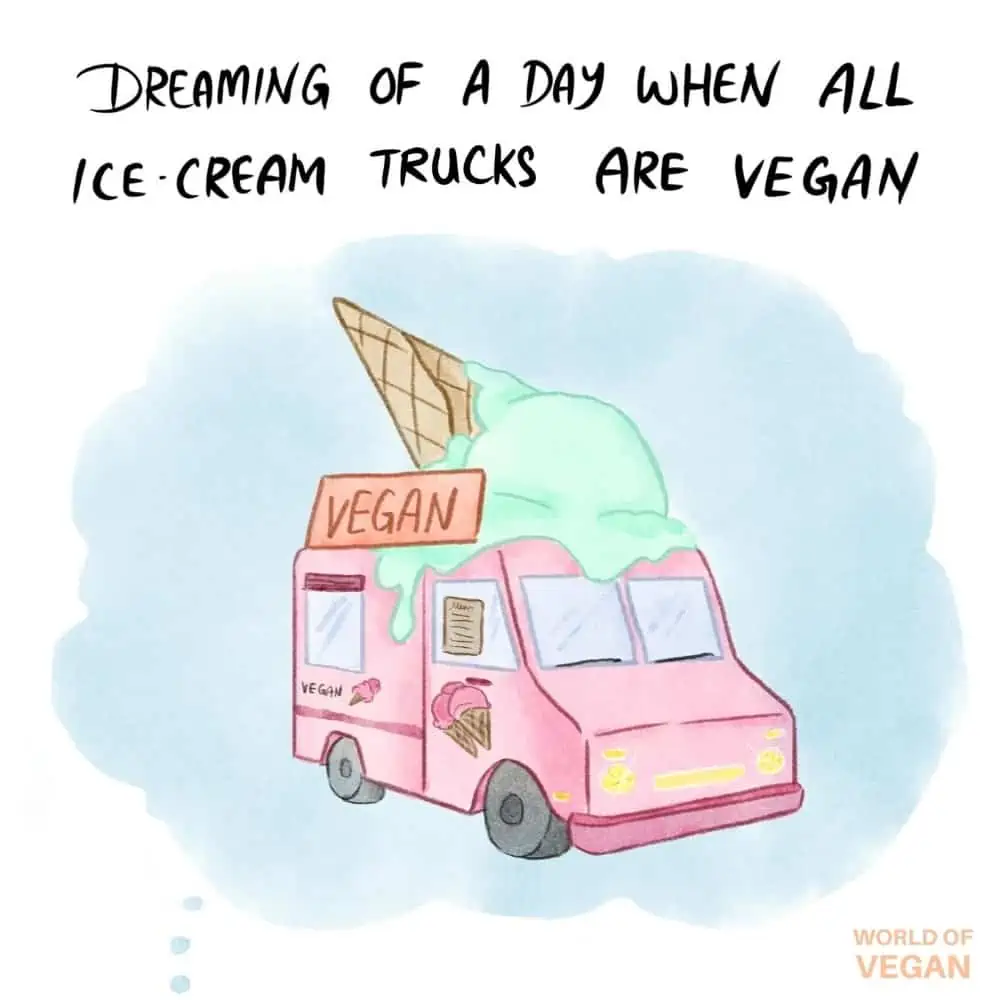 What Is Dairy-Free Ice Cream Made Of?
With so many ways to make ice cream dairy-free, you may find yourself wondering what exactly goes into vegan ice cream. The answer is actually quite simple! Most vegan ice creams feature a base of the following ingredients:
Dairy-free milk made from either coconuts, soy, or nuts (vegan pistachio ice cream is a particular favorite of ours!)
Flavor from ingredients such as chocolate, strawberry, mint, or vanilla
Sweetener such as sugar or agave
Texture from foods such as cookies, chocolate chunks, nuts, or fruit
Vegan ice cream can have many different bases — it can be made from fruit, nuts, seeds, oats, and beyond. Here are the most common vegan ice cream bases:
Coconut milk
Soy
Oat
Cashew, almond, and other nuts
Sunflower seeds
Avocado
If you have an ice cream maker, the sky's the limit as to how many combinations you can make at home. Mint chocolate banana? Balsamic strawberry with pecan chunks? Why not! And if you'd rather just pick up a pint from the store, you can totally do that, too. Keep reading for a list of some of the best dairy-free ice creams!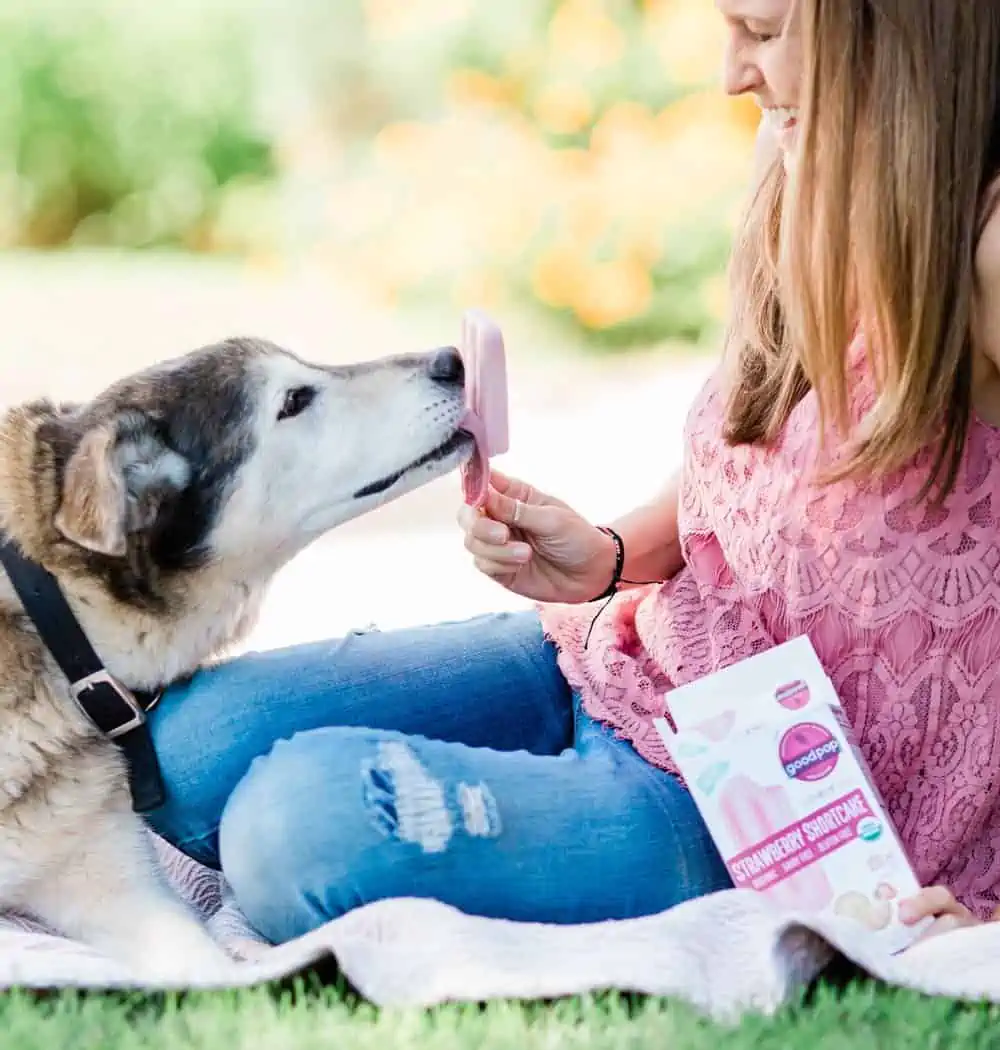 100% Vegan Ice Cream Brands
A creamy frozen dessert made from healthy avocado fat makes for a truly delicious experience. This dairy-free ice cream is also made with 50% less sugar compared to regular ice cream, yet still tastes incredibly delectable! They offer the standard vanilla and chocolate, as well as more adventurous flavors like Chocolate Mud Pie and Cherry Amaretto Chip.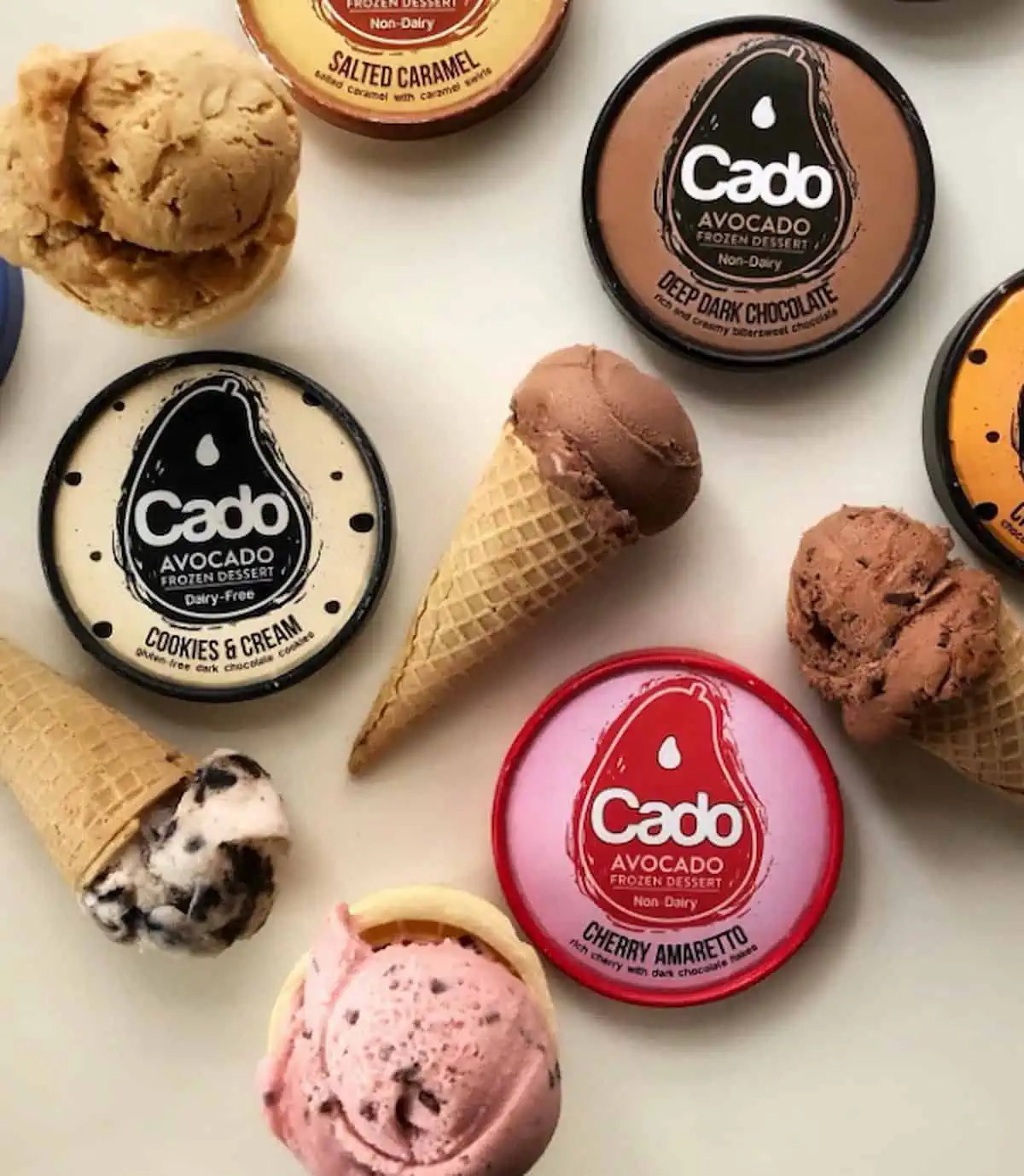 This velvety and creamy treat is completely dairy-free! Each one has a unique blend of plant-based ingredients like avocado and coconut cream or olive oil and cashew butter to give it its rich texture. The flavors are equally impressive with options like Chocolate + Ooey, Gooey, Midnight Fudge, Pistachio + Toasty, Buttery Hazelnut Crunch, and Cinnamon + Cocoa, Chili-Spiced Churro for starters. It's going to be hard to choose which one to try first!
A vegan gelato lover's dream, this creamy blend of hemp hearts and whole oats is reminiscent of a true Italian gelato. It's truly indulgent and boasts bold yet familiar flavors with less sugar and less saturated fat. Their current offerings are Banana Cinnamon Date Swirl, Smooth Coffee, Chocolate Raspberry Swirl, and Chocolate Mint Chip.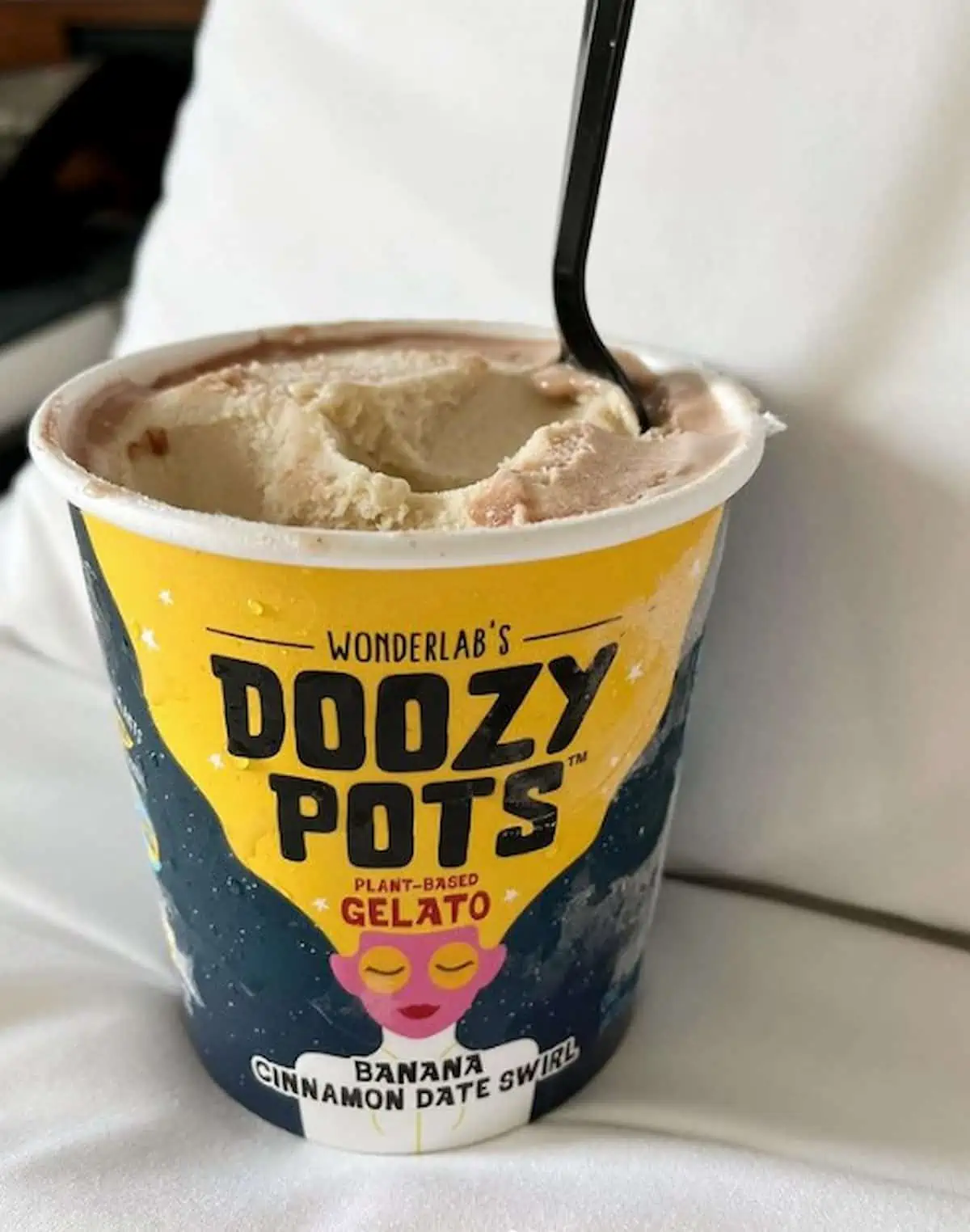 Super creamy and sweetened with dates and maple syrup, Frankie & Jo's is making vegan ice cream that's delicious and refined sugar-free. They're also a certified B-Corp so you know you can count on them to be accountable for sustainability, organic practices, supply chain practices, and tending to their team and community. Their flavors are just as dreamy as their ethics with flavors like Superbutter Blondie, Mint Brownie, Brown Sugar Vanilla, and more!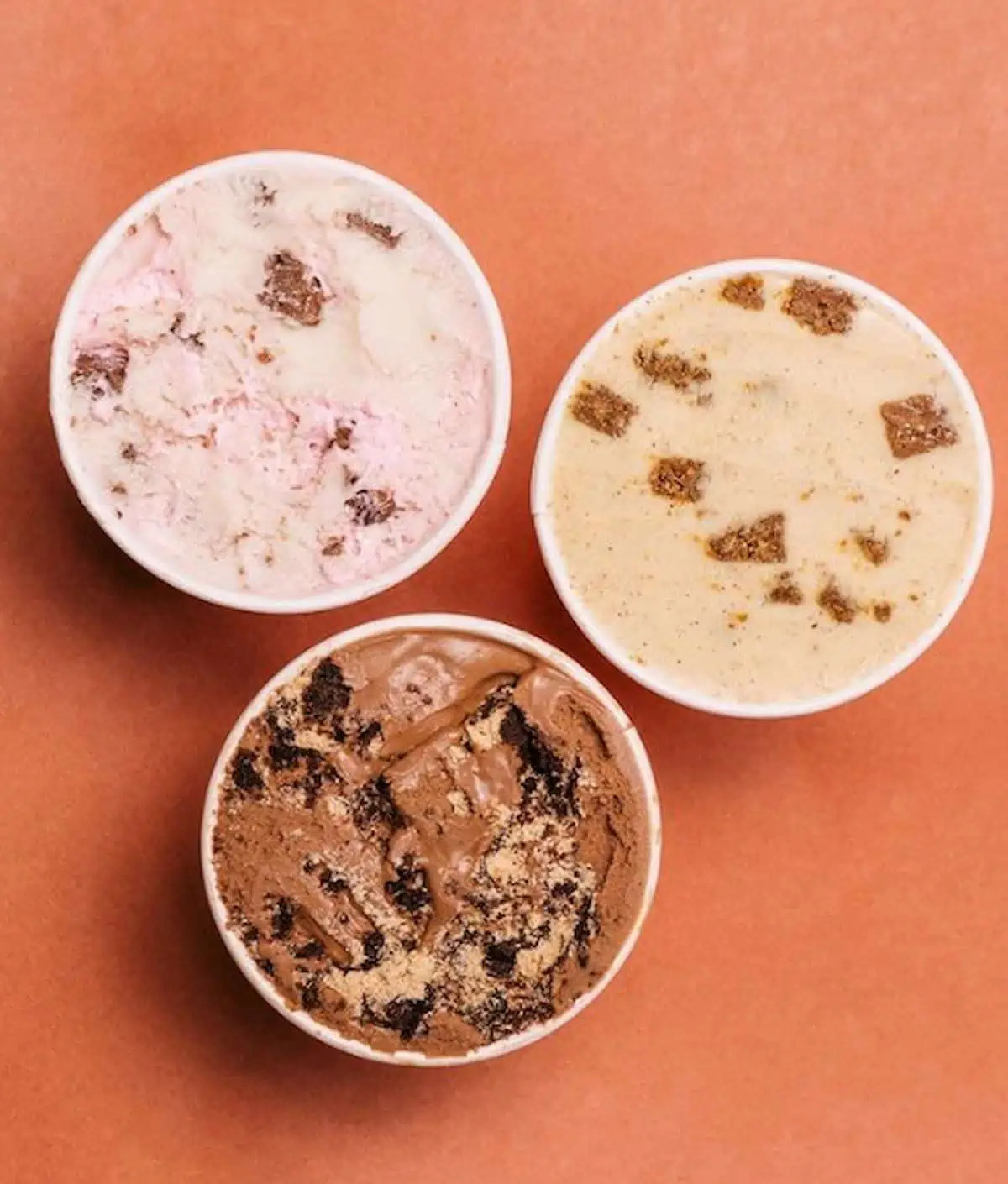 These vegan popsicles feature every color of the rainbow using simple and delicious ingredients. They offer several non-dairy, oat milk-based flavors like summer strawberries, salted caramel, chocolate fudge, organic watermelon and red white & boom! All of JonnyPops products are also completely peanut-, tree nut-, and gluten-free, as well as kosher-certified.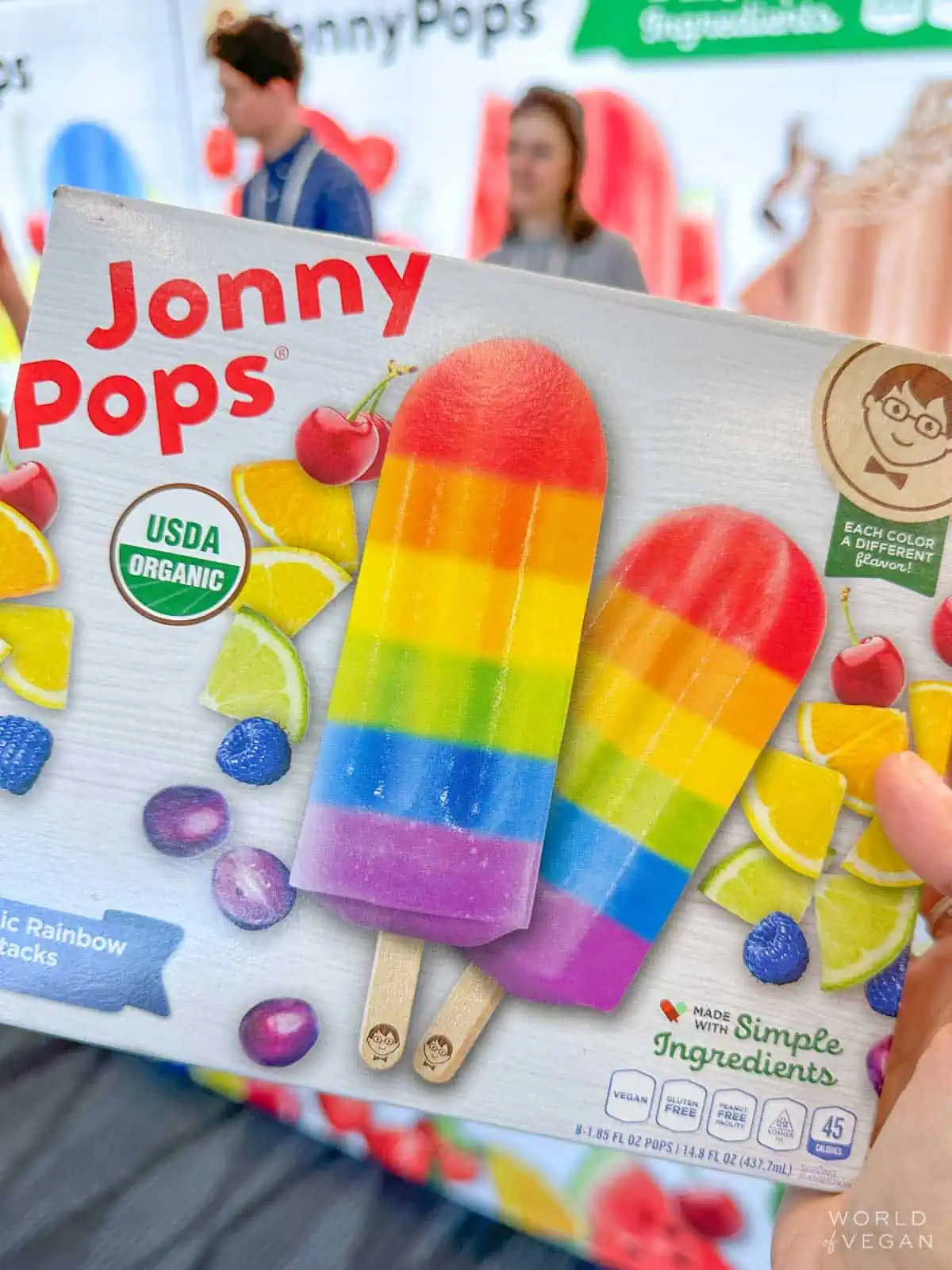 You've got nada to worry about with this brand! All pints are made with dairy-free organic coconut milk, sweetened with agave nectar, sustainably-sourced and certified vegan. This dairy-free decadence has all the classics plus seasonal favorites like Pumpkin Pie and Peppermint Bark.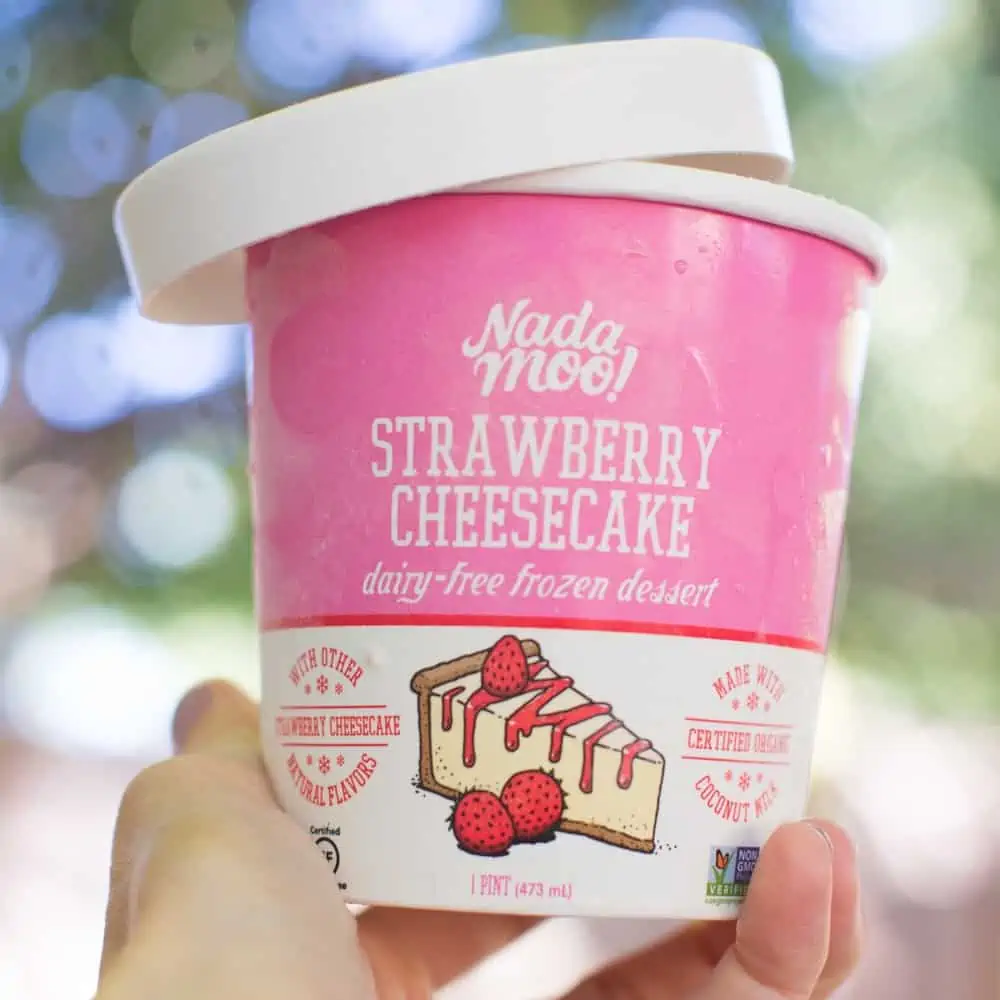 There's so much to love about this brand. It's 100% vegan, non-GMO, low glycemic, and gluten-free! Choose from tantalizing flavors like chocolate Arriba, Italian vanilla, peanut butter, salted caramel, pistachio and cold brew. All of Nubocha's gelato recipes feature nuts or cacao, pure spring water and allulose. To get your hands on some, use their store locator or order online!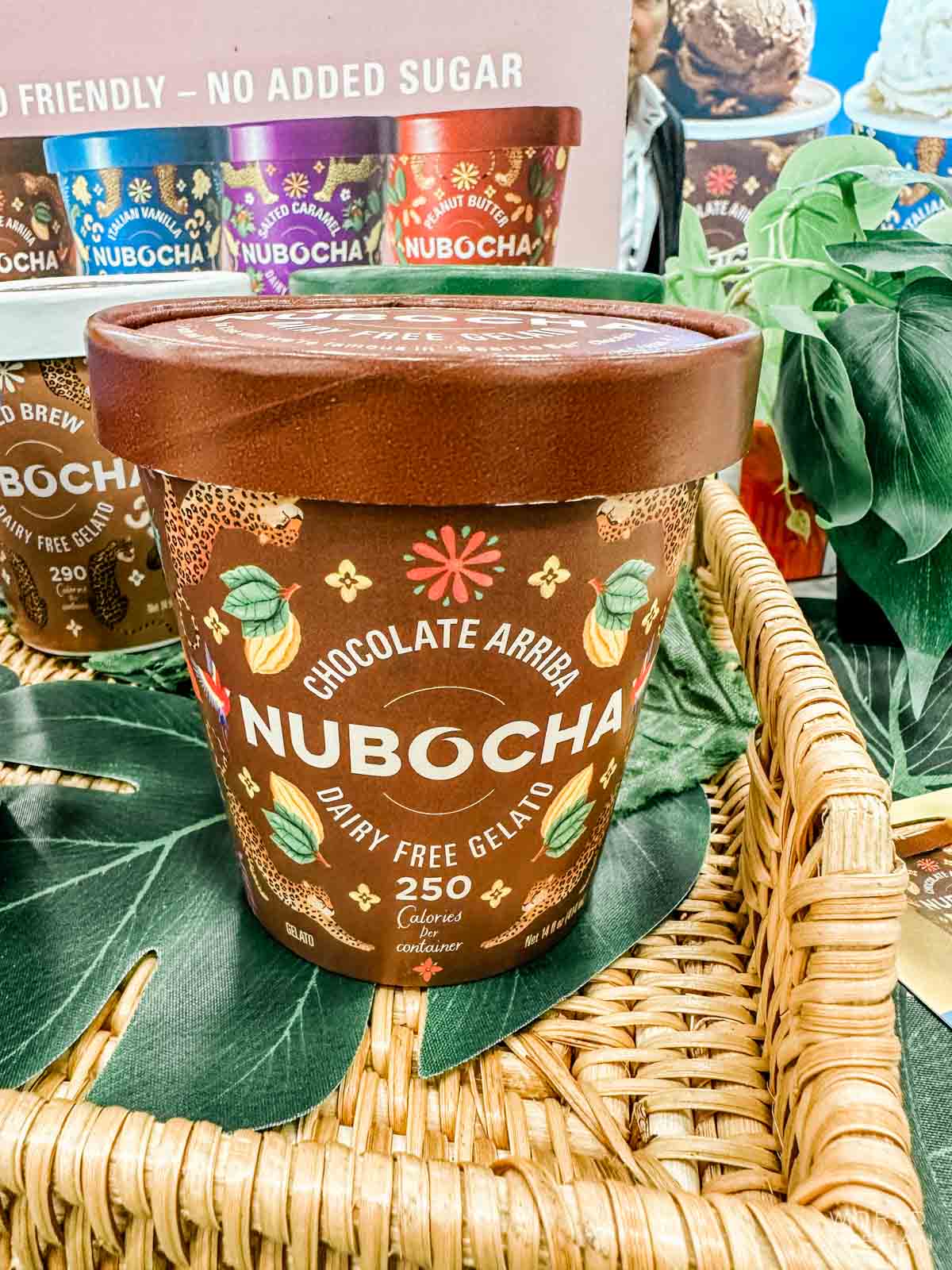 The original oat drink company has expanded into the frozen dessert sector with both dairy-free ice cream pints, dipped bars, and soft serve! You'll find traditional flavors among the more adventurous options like Raspberry Swirl, Fudge Brownie, and Salted Caramel.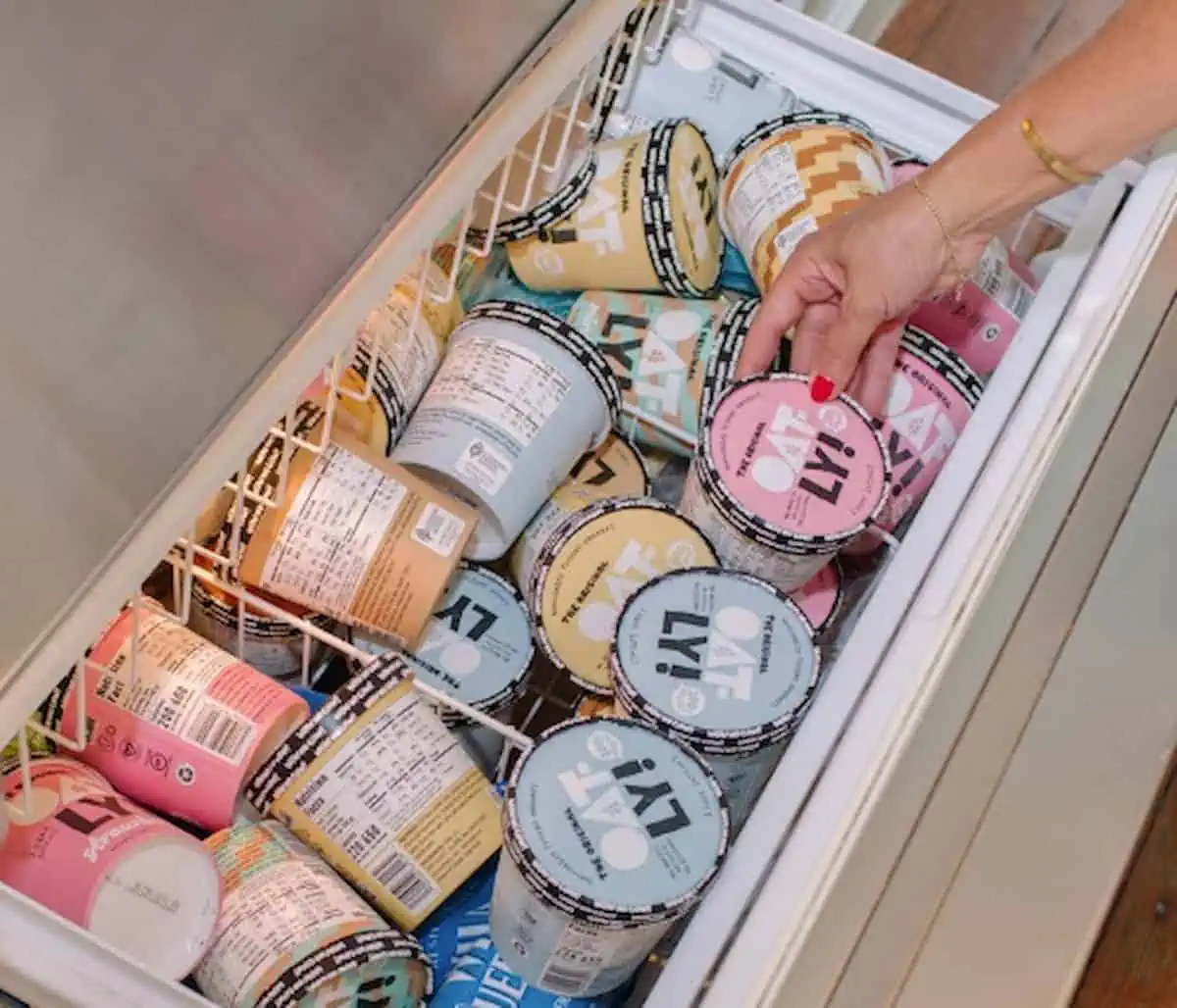 Another vegan gelato we just can't get enough of! This allergy-friendly dairy-free gelato is coconut-based and extra creamy. Although processed at the same facility as dairy, they go the extra mile to thoroughly wash and test the equipment to ensure their frozen treats are safe and free from milk, wheat/gluten, eggs, soy, tree nuts and peanuts so you can enjoy a pint of deliciousness without worry!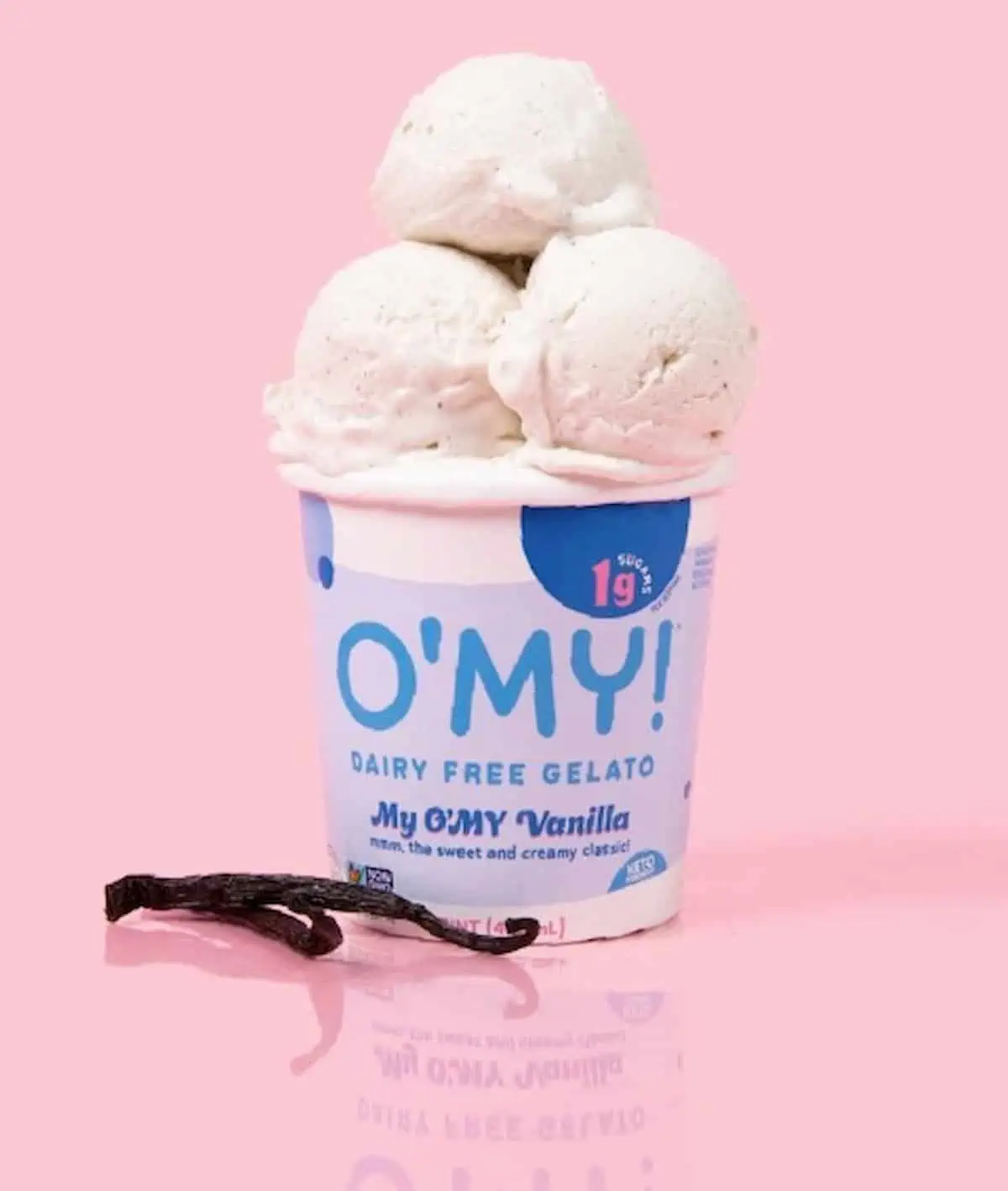 Enjoy frozen desserts made from almond, cashew, coconut, oat, or soy with over a dozen different flavors to choose from! Every scoop is dairy-free, Non-GMO Project Verified and Certified Vegan. They also have dipped bars, fudge bars, vanilla sandwiches, and vanilla peanut sundae cones. You can choose a specific ingredient base if allergens are a concern or try their Wondermilk line made with a blend of dairy-free ingredients for a truly creamy, can't-believe-it's-not-dairy experience!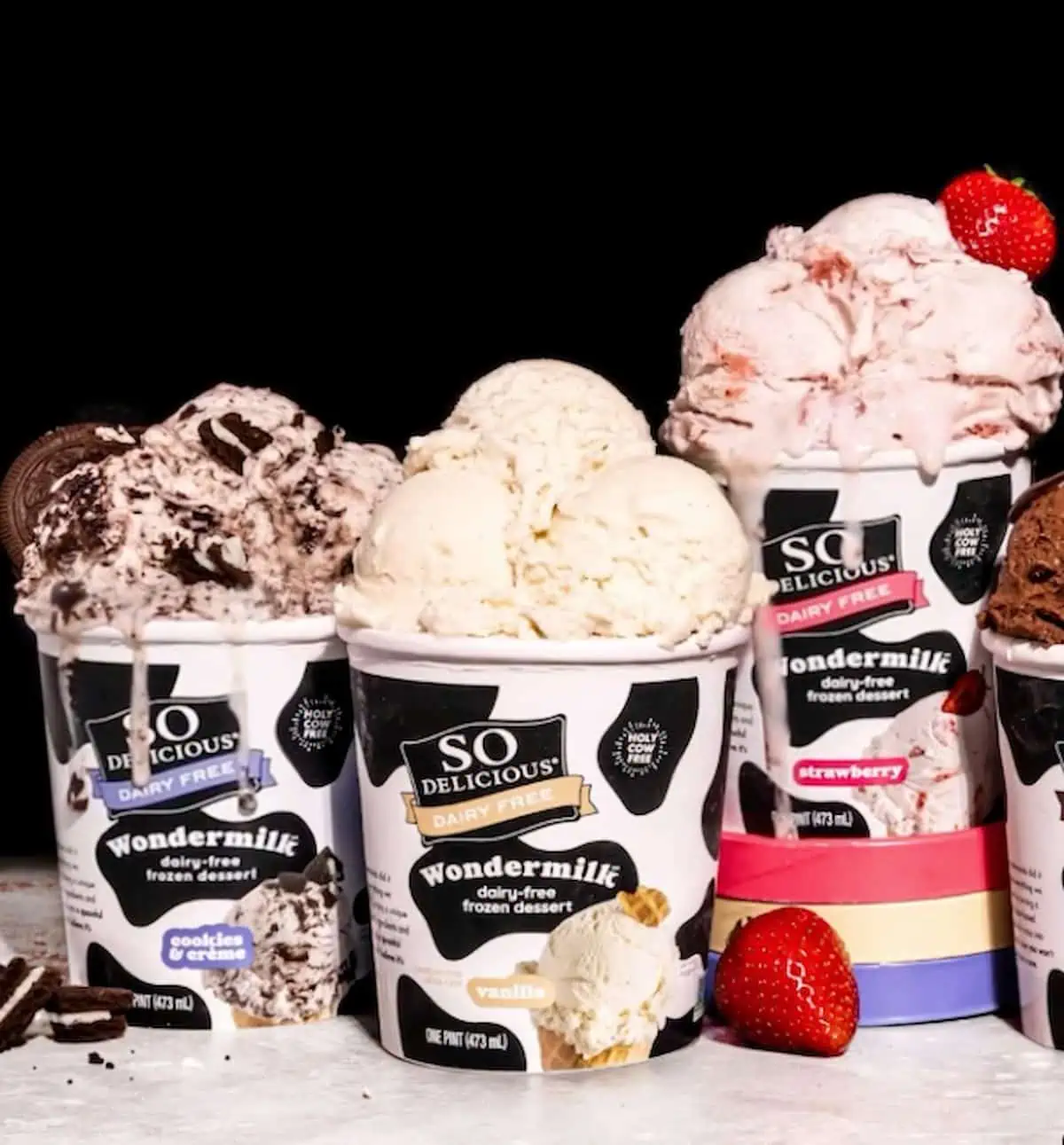 These vegan sorbet bars are woman-owned and boast some incredible flavors! Current offerings are Vanilla Caramel Crunch, Mango Coconut Crunch, Wild Berry Crisp, and Strawberry Crisp. They can be found in stores or online with 4-pack options, making it easy to try all four flavors at once!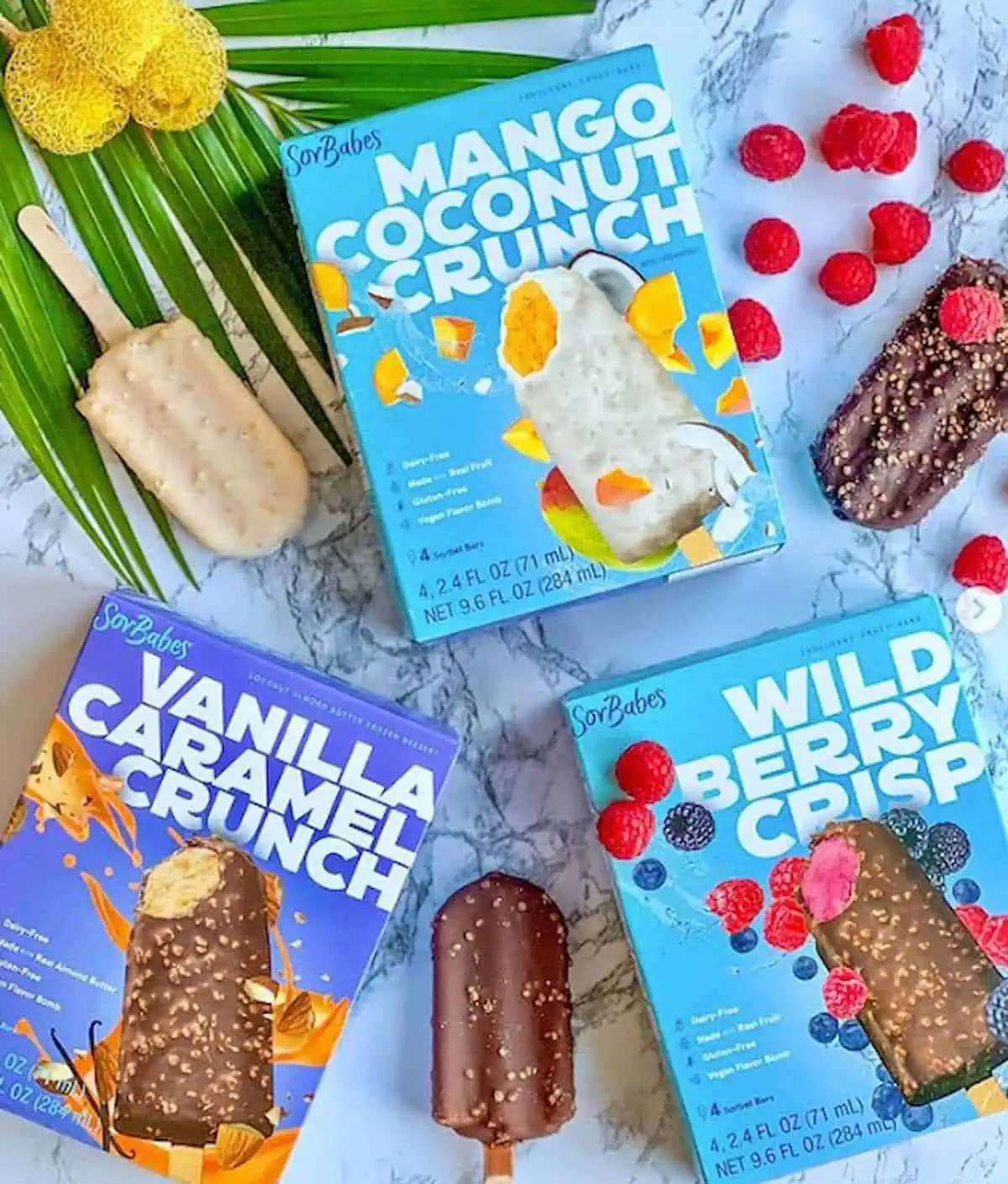 This legacy vegan brand has both dairy-free ice cream and sandwiches made from—you guessed it—tofu! Even tofu skeptics can enjoy this delicious and creamy frozen dessert which doesn't taste anything at all like tofu. In fact, the only thing you'll taste is the creamy texture and delightful flavors like Better Pecan, Vanilla Almond Bark, and so much more!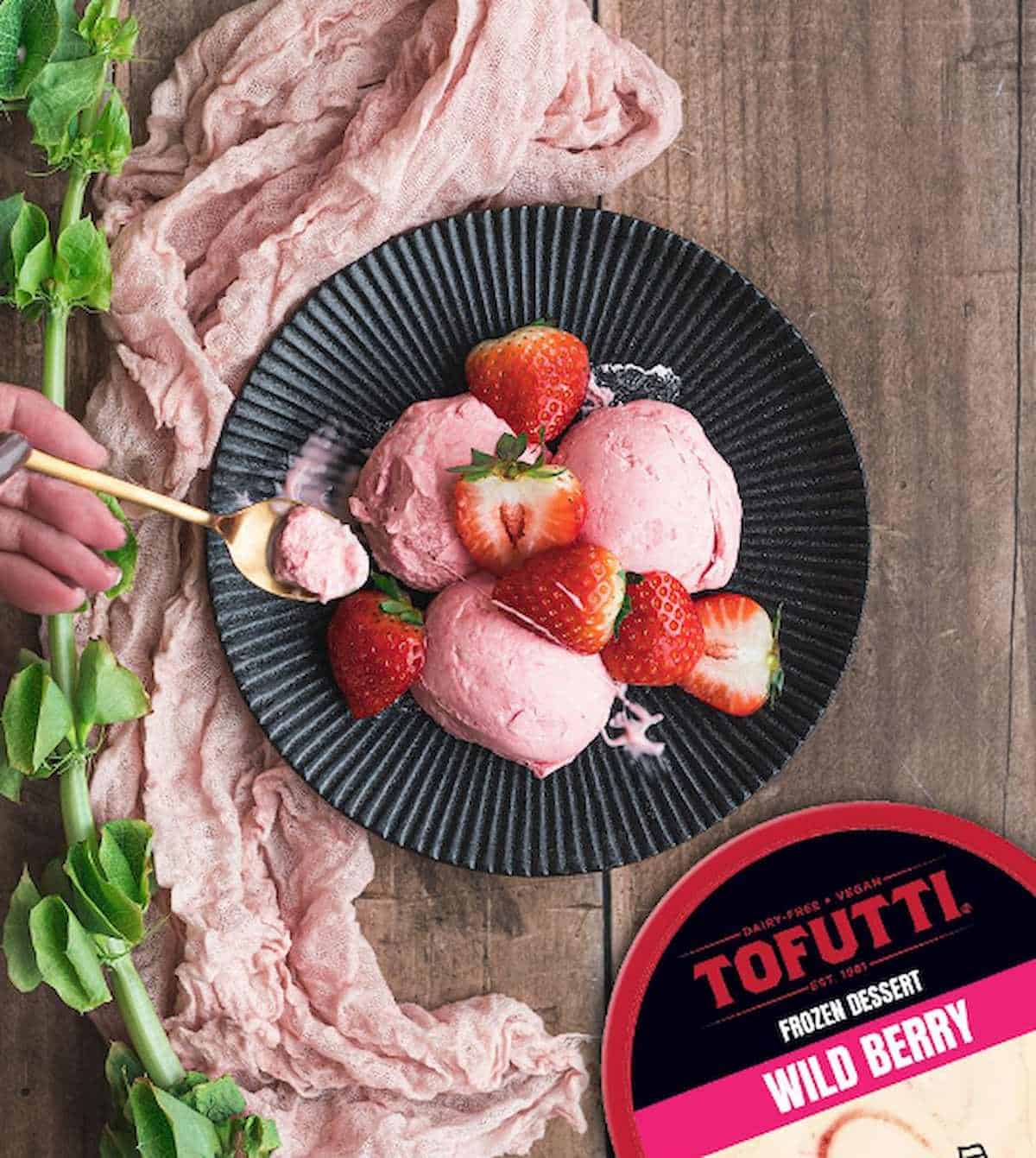 This brand of plant-based ice cream was developed by Chef Derek Sarno of Wicked Kitchen, and is lupin bean based. Wicked Kitchen vegan ice cream is so super rich and creamy! They offer several varieties, including vanilla, chocolate, cookie dough, mint chocolate chip, and this birthday cake flavor! To find out the availability in your area, check out their store locator and get your hands on some wicked good ice cream!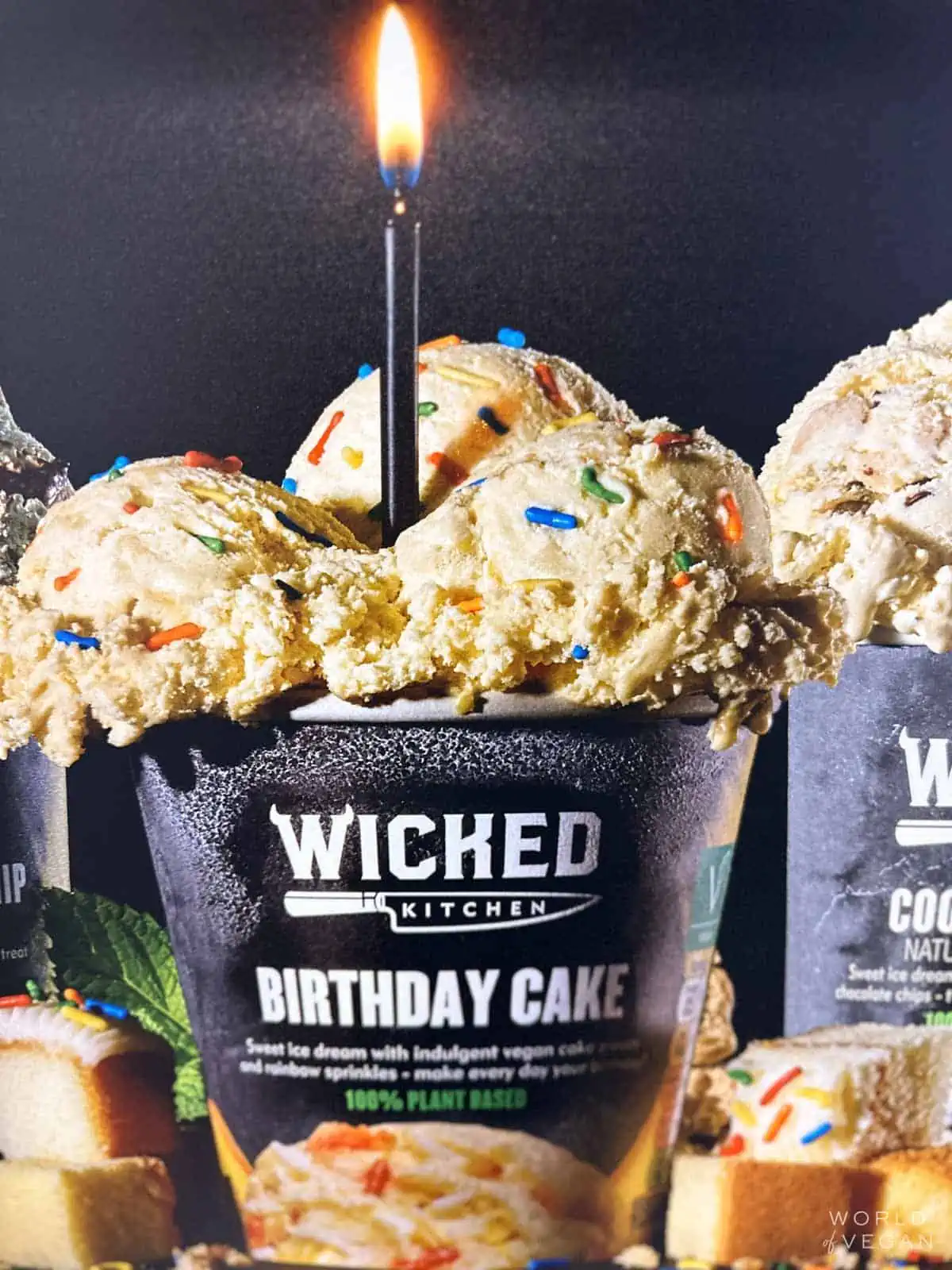 This brand uses olive oil in place of cream to impart a supremely rich flavor into all of their varieties. Choose from delicious flavors like vanilla bean, caramelized fig, mango, pistachio, coffee, and this chocolate hazelnut! Use their store locator to find Wildgood's wildly creamy and plant-based ice cream!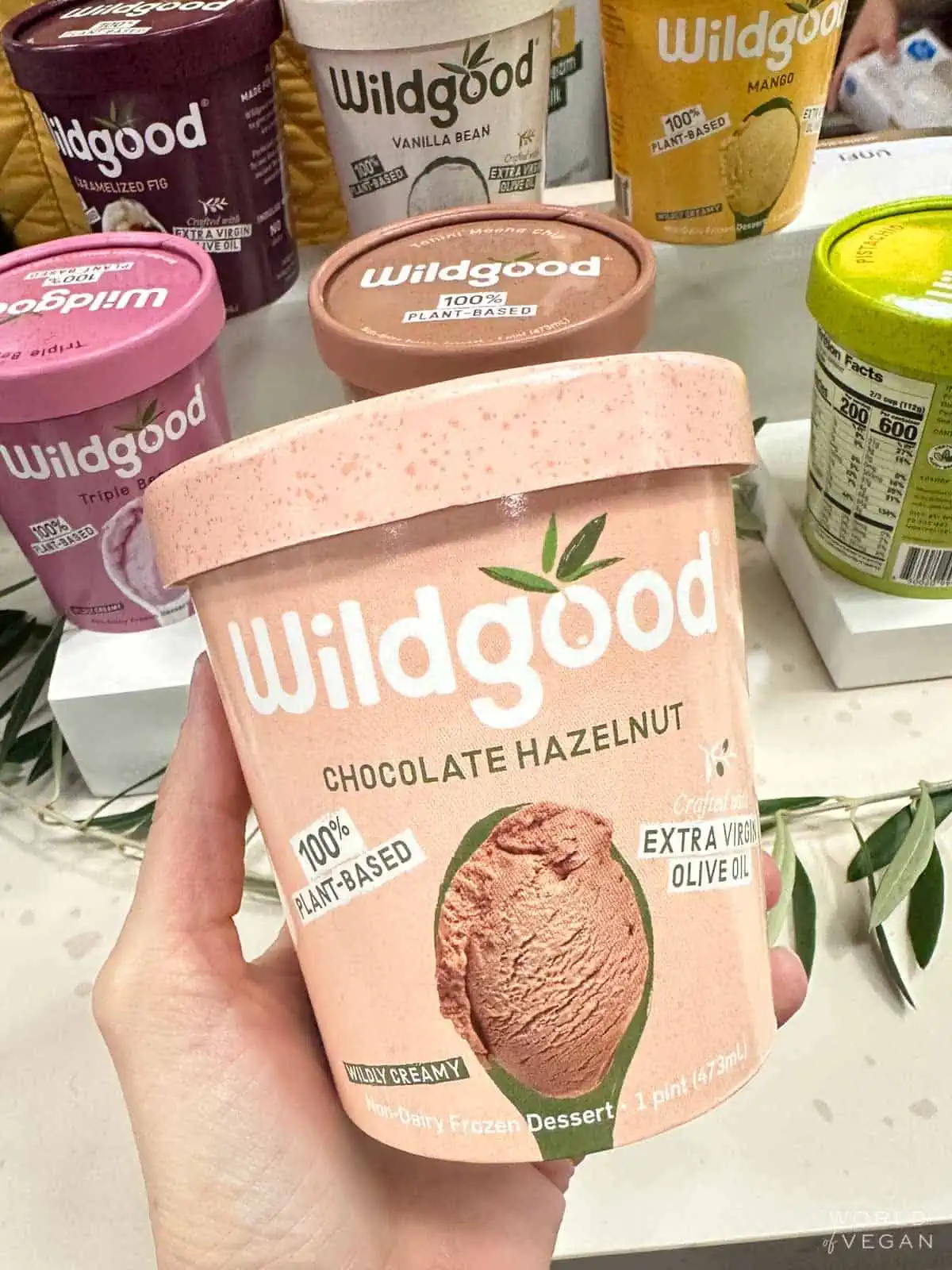 Popular Ice Cream Brands With Vegan Options
These popular brands make their own version of dairy-free ice cream alongside their regular line. Here are ones to look out for on your next shopping trip, just make sure you're grabbing the non-dairy ice cream by checking the label and ingredients.
Archer Farms
Arctic Zero
Blue Marble
Coolhaus
Cosmic Bliss formerly known as Coconut Bliss
Double Rainbow
Halo Top
Jeni's
KIND
McConnell's Fine Ice Creams
Nick's
Steve's
Talenti
Van Leeuwen
Ice Cream Brands From Days Long Past
Nothing gold can stay and that also goes for vegan ice cream. Join us as we reflect on some dearly beloved brands that are no longer around.
Almond DREAM
Daiya
Purely Decadent
Rice DREAM
Tempt
Everyday Bliss
Frill
Snow Monkey
Vegan Ice Cream Recipes
Want to try your hand at making homemade vegan ice cream? It's easier than you think! Here are some easy and super yummy flavors to try!
Minty, crunchy, and so energizing, this dairy-free ice cream recipe is one for the books! Perfect for a mid-afternoon pick-me-up and oh-so beautiful, this vegan matcha chip ice cream belongs in your life.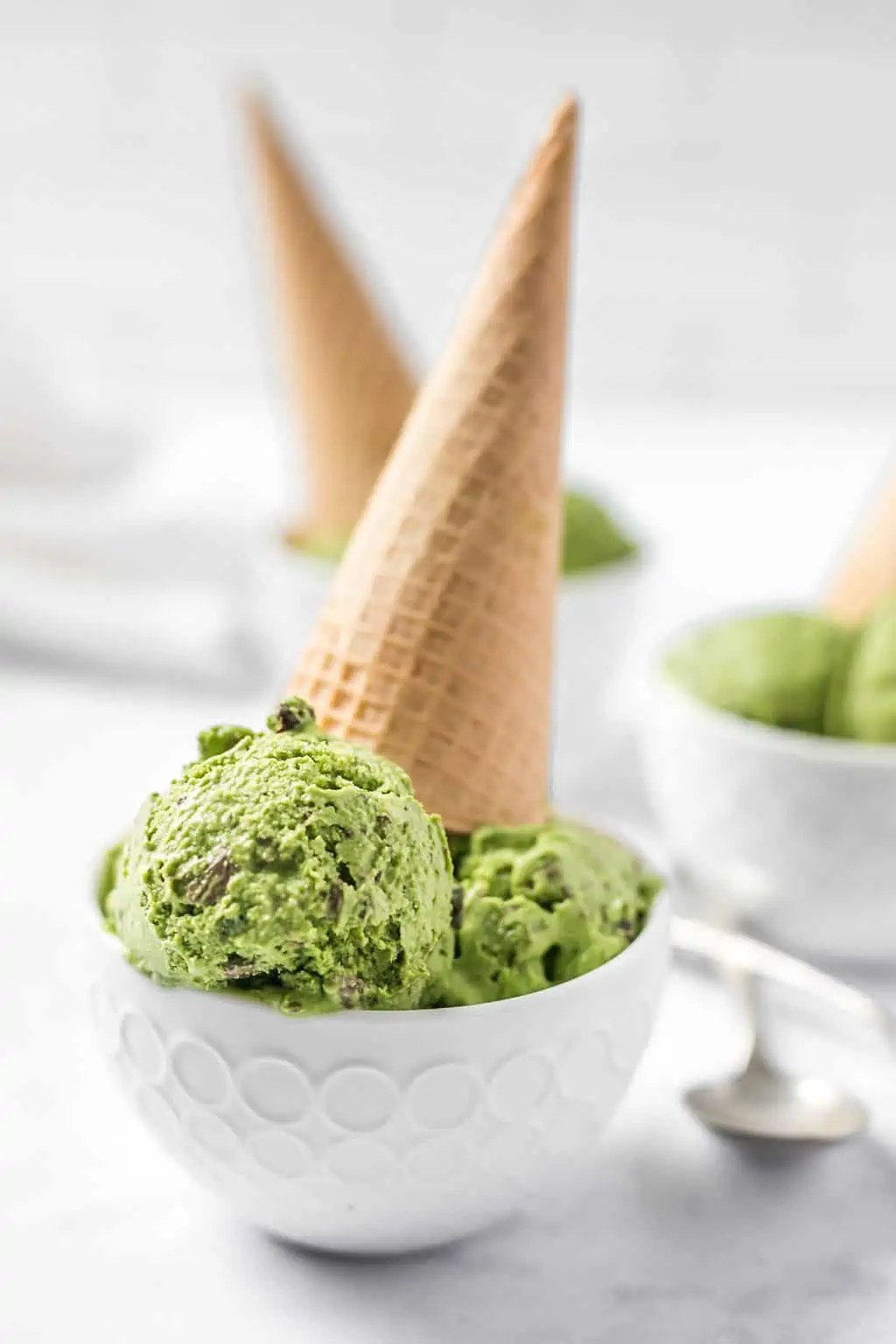 Can't decide between vegan ice cream and cake? Well, this decadent recipe takes out the guesswork and is super easy to make. You can have your ice cream cake and eat it, too!
Did you know that going down a rocky road can actually be quite tasty? With vegan marshmallows, almonds, and chocolate chips, this dairy-free ice cream is quite the trip.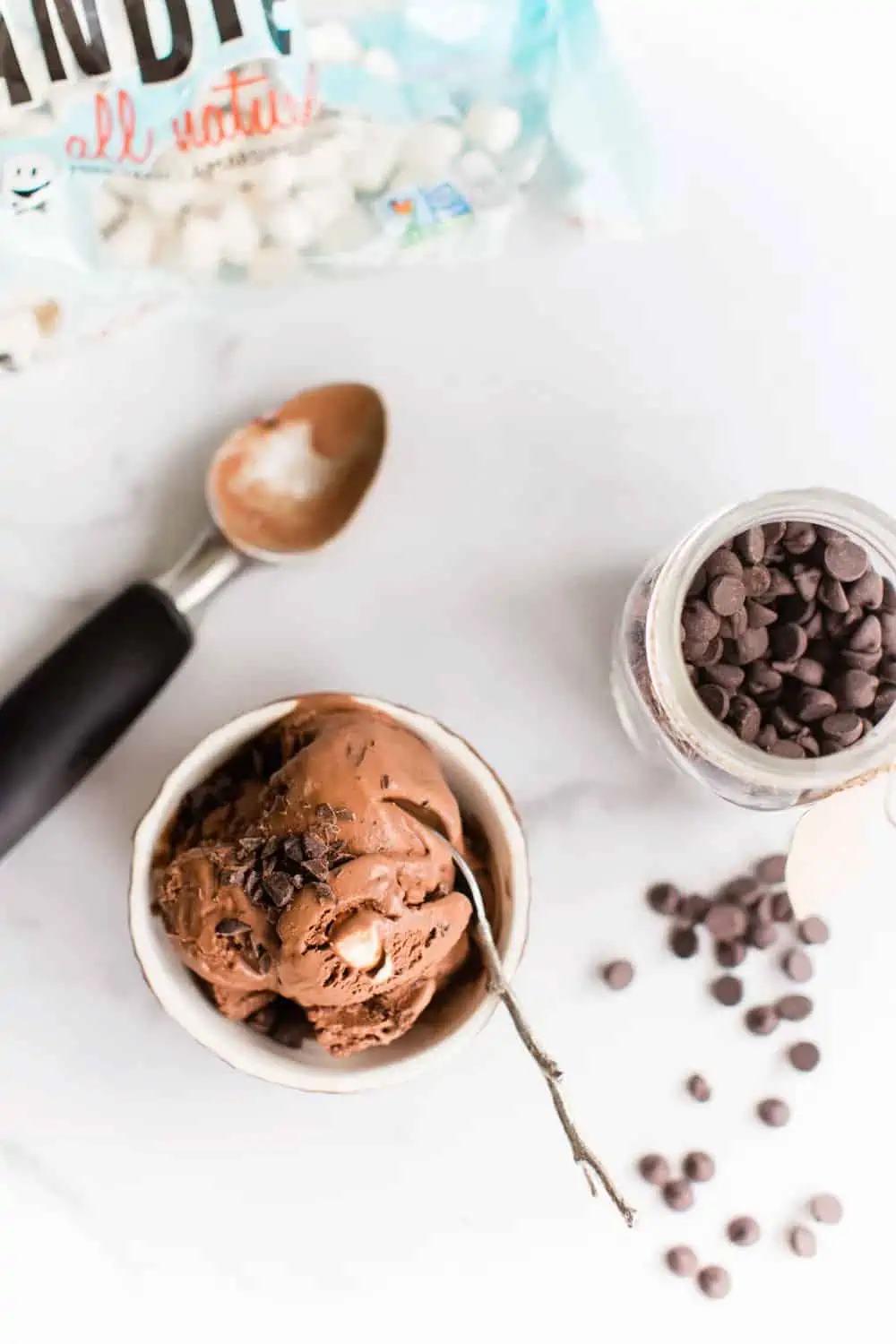 Fruity but still incredibly creamy, this fresh vegan strawberry ice cream is made from real strawberries and is great for a summer afternoon or post-meal treat. Want to add some flair? Just chop up some ripe strawberries to top it off and enjoy!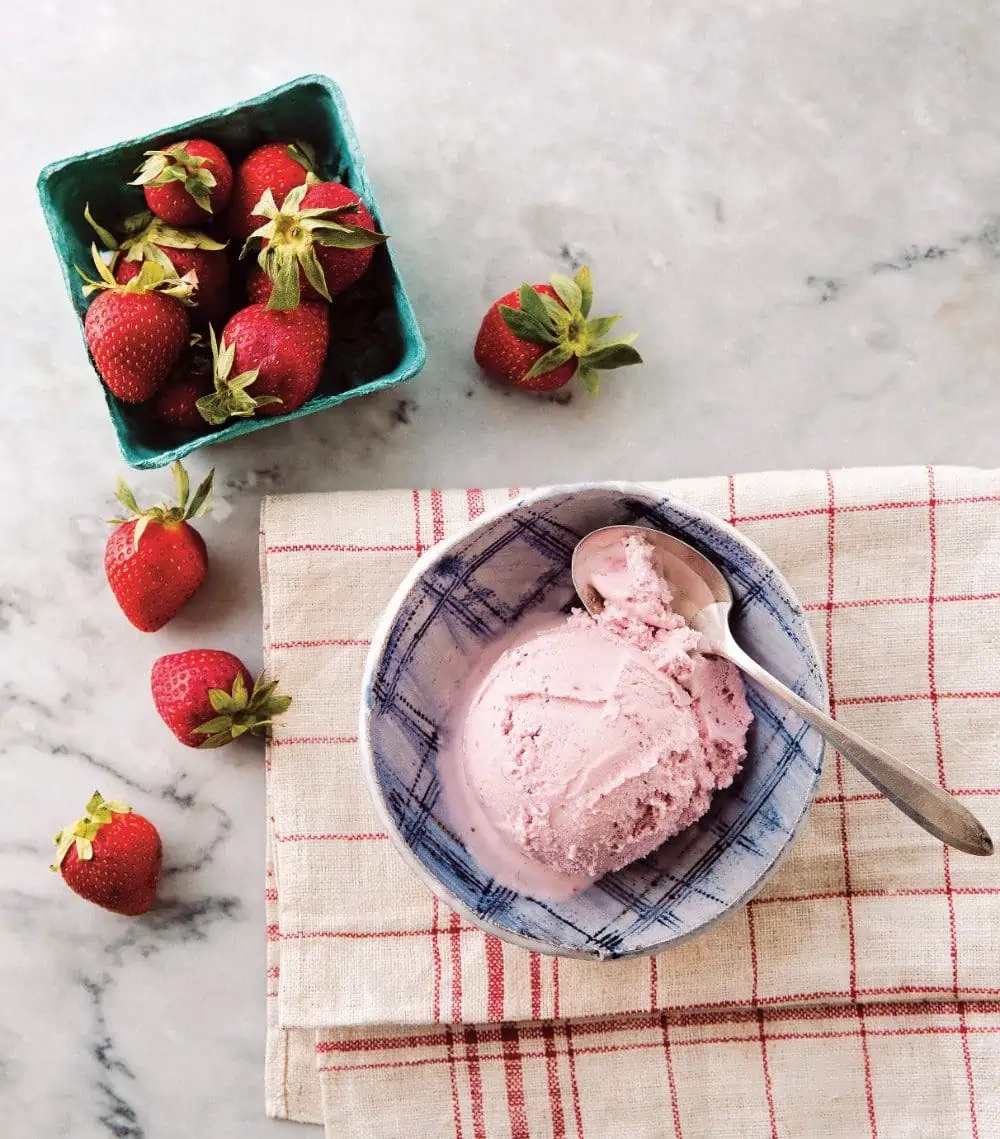 Want a vegan ice cream made from just one ingredient? Enter: banana nice cream! This tasty vegan treat only takes a few minutes to come together and is a super budget-friendly choice for dessert!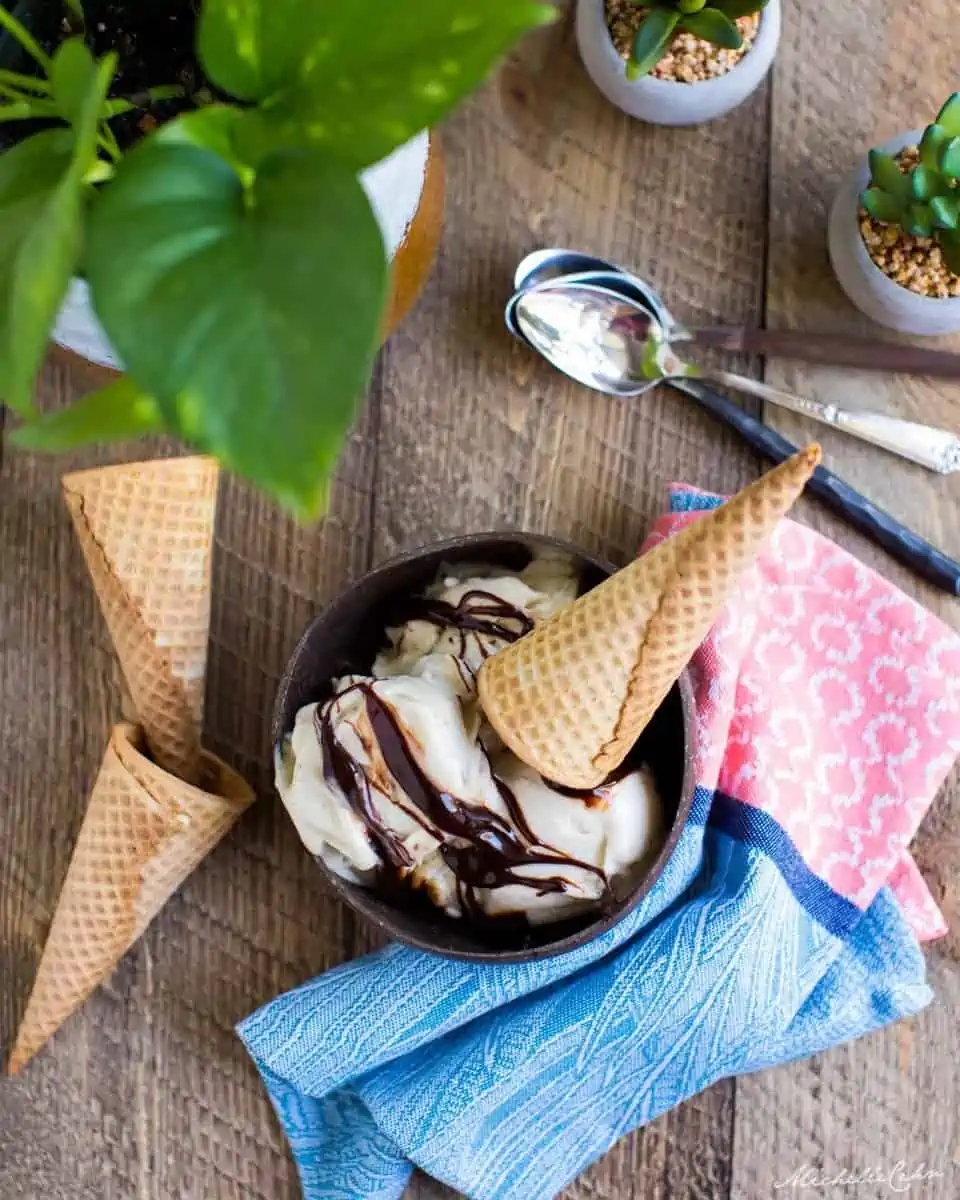 What's fruity and sweet and an absolutely perfect summer treat? This totally dairy-free berry nice cream! Made with only three ingredients, you're also welcome to top with nuts and additional vegan favorites for the ultimate treat.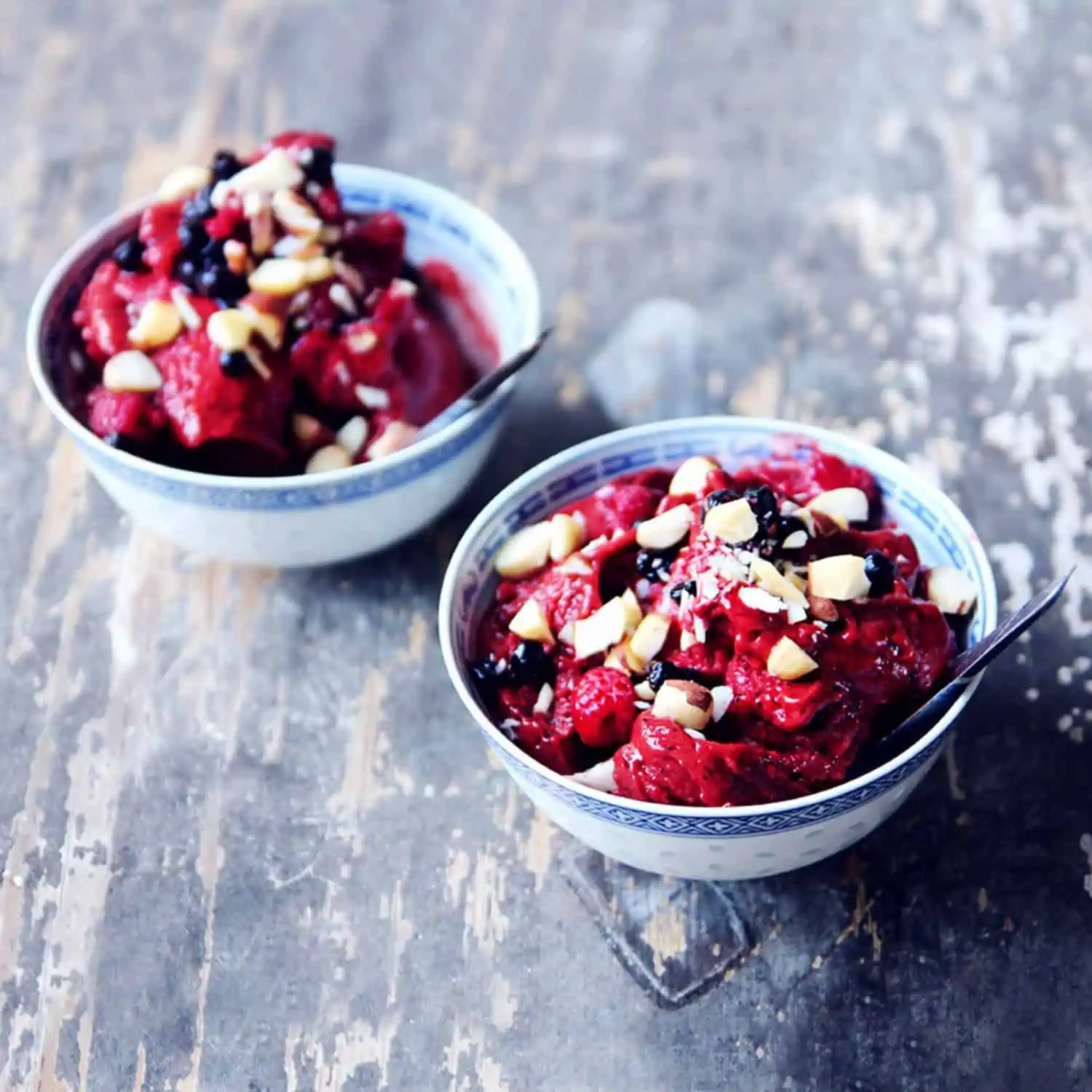 Dairy-Free Vegan Ice Cream Accessories
Level up your non-dairy ice cream game with these delicious chocolate bowls! Ridiculously easy to make and perfect for parties, these chocolate bowls are a simple way to add some flair and flavor to dessert time. Garnish with some fruit, nuts, mint leaves, or other tasty additions and enjoy!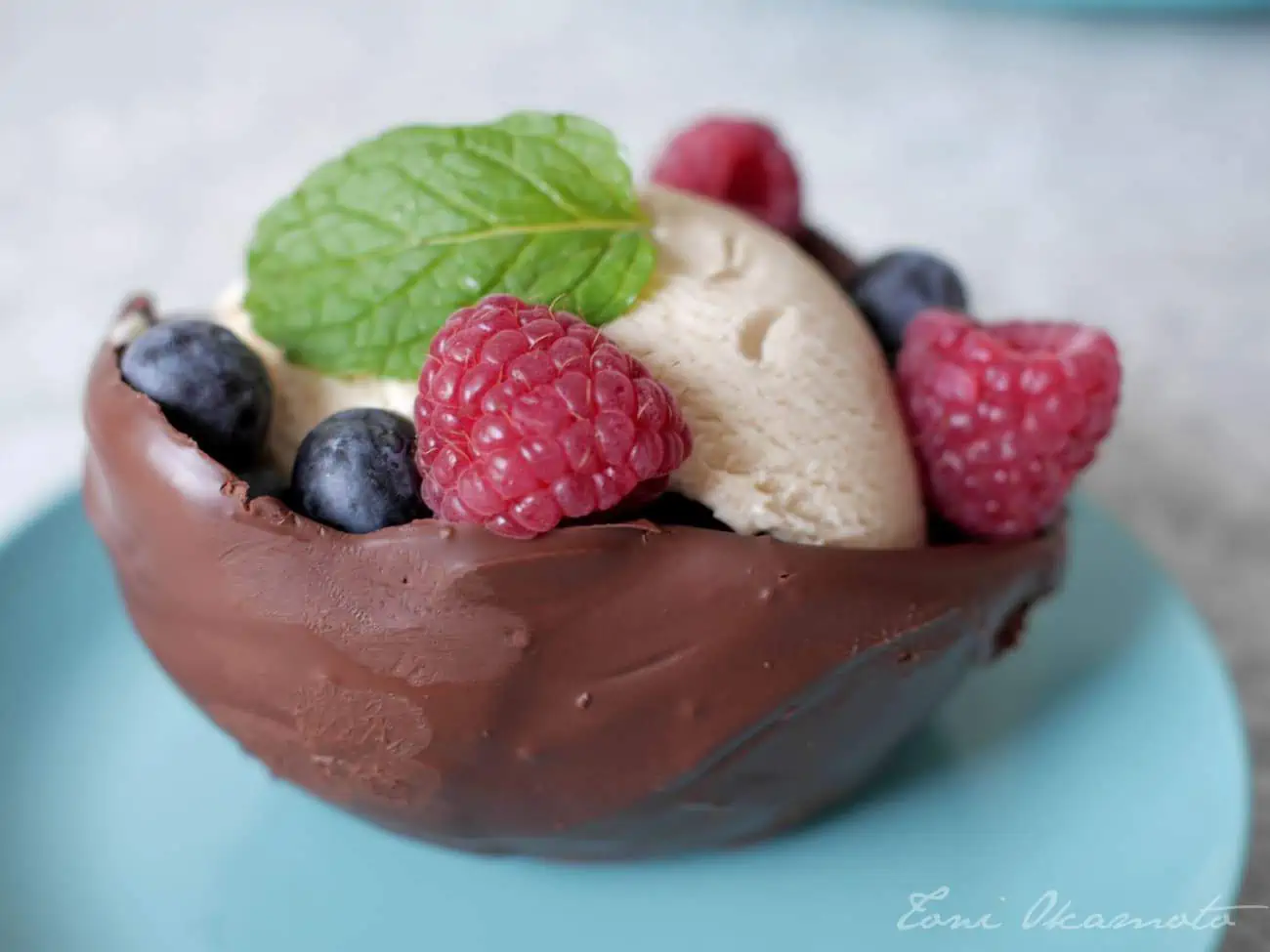 These plant-based chocolate-dipped ice cream cones are a great way to enjoy your choice of vegan ice cream or sliced fruit! Super easy to assemble and perfect for livening up a party, you're not going to want to miss out on making these!
Why Not Make a Vegan Milkshake?
While sitting down with a bowl of homemade vegan ice cream can be a great way to wind down after a long day, we don't want you forget about the option to make a perfectly tasty vegan milkshake! If you're stumped on what kind of shake you can make, here are some ideas:
Bananas and Cream
Chocolate and Vanilla
Cookies and Cream
Strawberry and Vanilla
You can even get creative with toppings such as vegan cookie crumbles, banana slices, chocolate drizzle, or make your vegan milkshake look as delicious as can be! Pop in a reusable straw and enjoy!
Celebrating the Vegan Ice Cream Wins
I should make a note about this. Some vegan enthusiasts are throwing shade on traditionally dairy-based companies that are entering the vegan market space, and even going so far as to encourage people to boycott their vegan options. That is insane. Here are 5 reasons why mainstream ice cream brands carrying vegan ice cream options is incredible news for animals.
Vegan Ice Cream Taste-Test
I filmed a vegan ice cream taste-test video with Toni Okamoto from Plant Based on a Budget where we tried many of these options for you on camera and shared our thoughts. You can watch below!
Fun Ice Cream Ideas
Want to spice up your ice cream nights? Try making our balloon-formed chocolate ice cream bowls or chocolate dipped ice cream cones, nostalgic drumsticks, and whipping up some aquafaba whipped cream to dollop on top.
More Vegan Food Guides