Often described as the birthplace of rock and roll, this midwestern metropolis is a continuously evolving cultural hotspot. Cleveland, Ohio was once a center of industry and manufacturing, but is better known now for its fine and performing arts. Parks now outnumber factories as part of the city's commitment to sustainability and environmental protection, giving it the nickname of "Forest City," or the "Emerald Necklace," as a series of eighteen nature preserves that encircle the area.
With such a strong commitment to nature, it should come as no surprise that a burgeoning vegan community is thriving here, too. While there are only a handful of fully vegan establishments in Cleveland proper, you'll find well over one hundred vegan-friendly restaurants and even more staunchly omnivorous eateries with solid vegan options. No matter what you're craving, you're guaranteed to eat well.
100% Vegan Restaurants in Cleveland
These vegan restaurants in the Cleveland area are serving up everything from vegan burgers to vegan latke waffles! Yum!
Everyone's welcome in this club! Touting a menu that's "so good, you'll forget it's vegan," dishes like an incredibly meaty Bolognese, fishless crab cakes, and dairy-free cheesecake all live up to that promise. This is the kind of place that could convert an omnivore.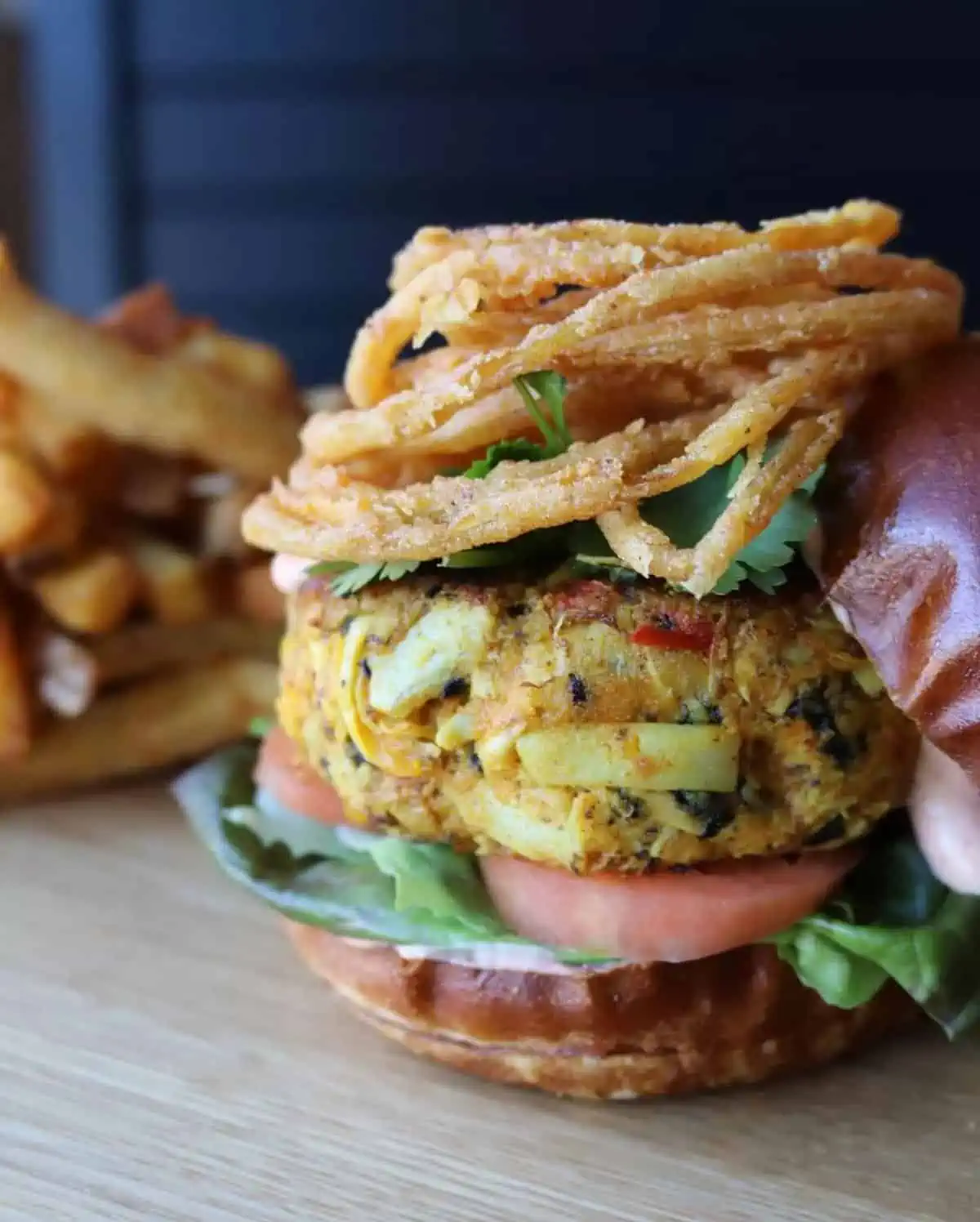 Organic and local are the guiding principals behind this thoughtfully curated menu of nourishing eats that don't cut corners in the flavor department. Originally born from a catering company, they still offer food options for large-scale events and even handle wedding cakes upon request.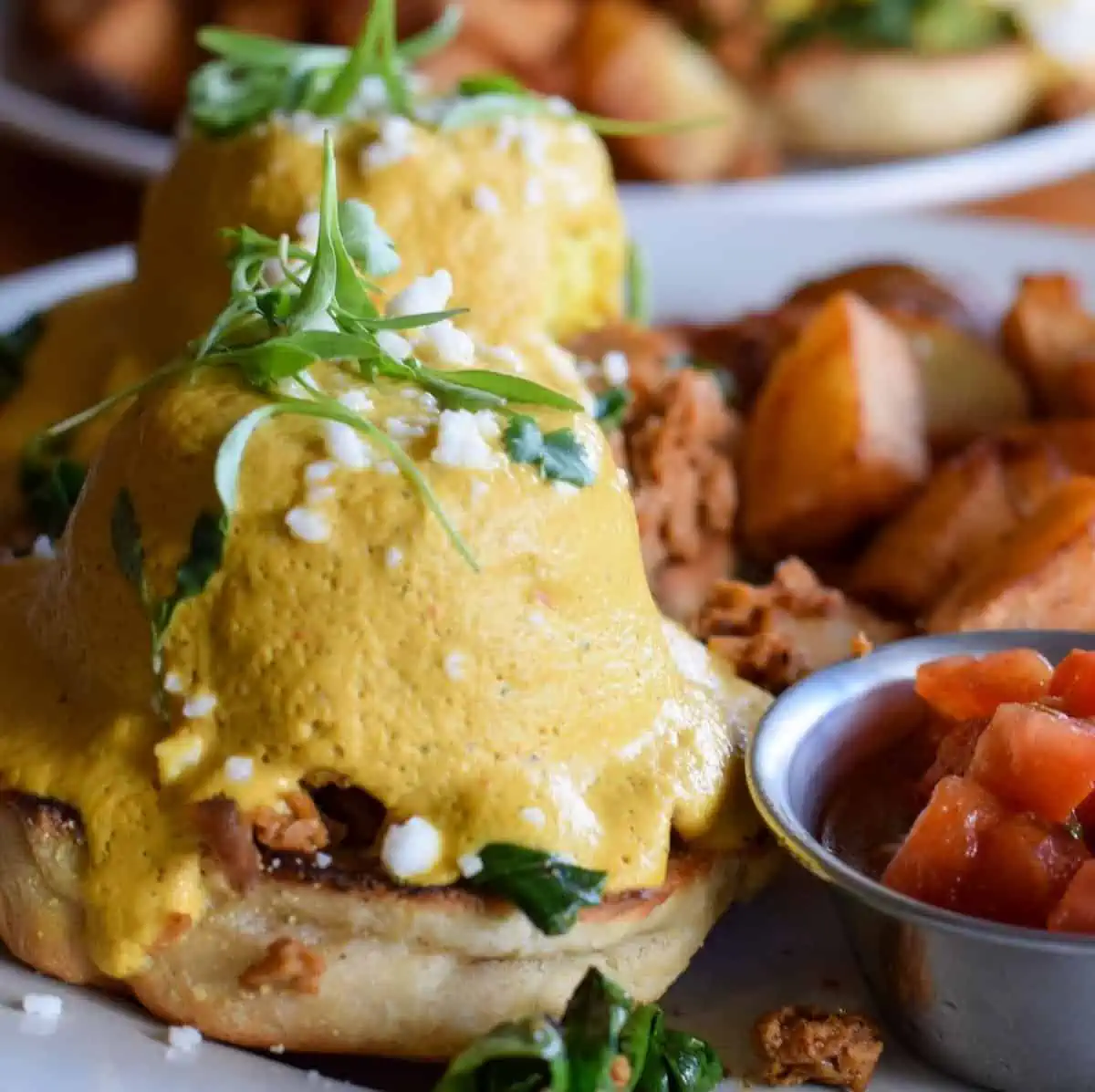 For a healthy yet hearty meal, this quaint café will have you covered. Churning out raw foods, smoothies, and cold-pressed juices without missing a beat, this is a great spot to grab wholesome fuel to stay energized all day. Don't miss the modest marketplace where you can stock up on ethical housewares, bath and beauty products, and pantry staples.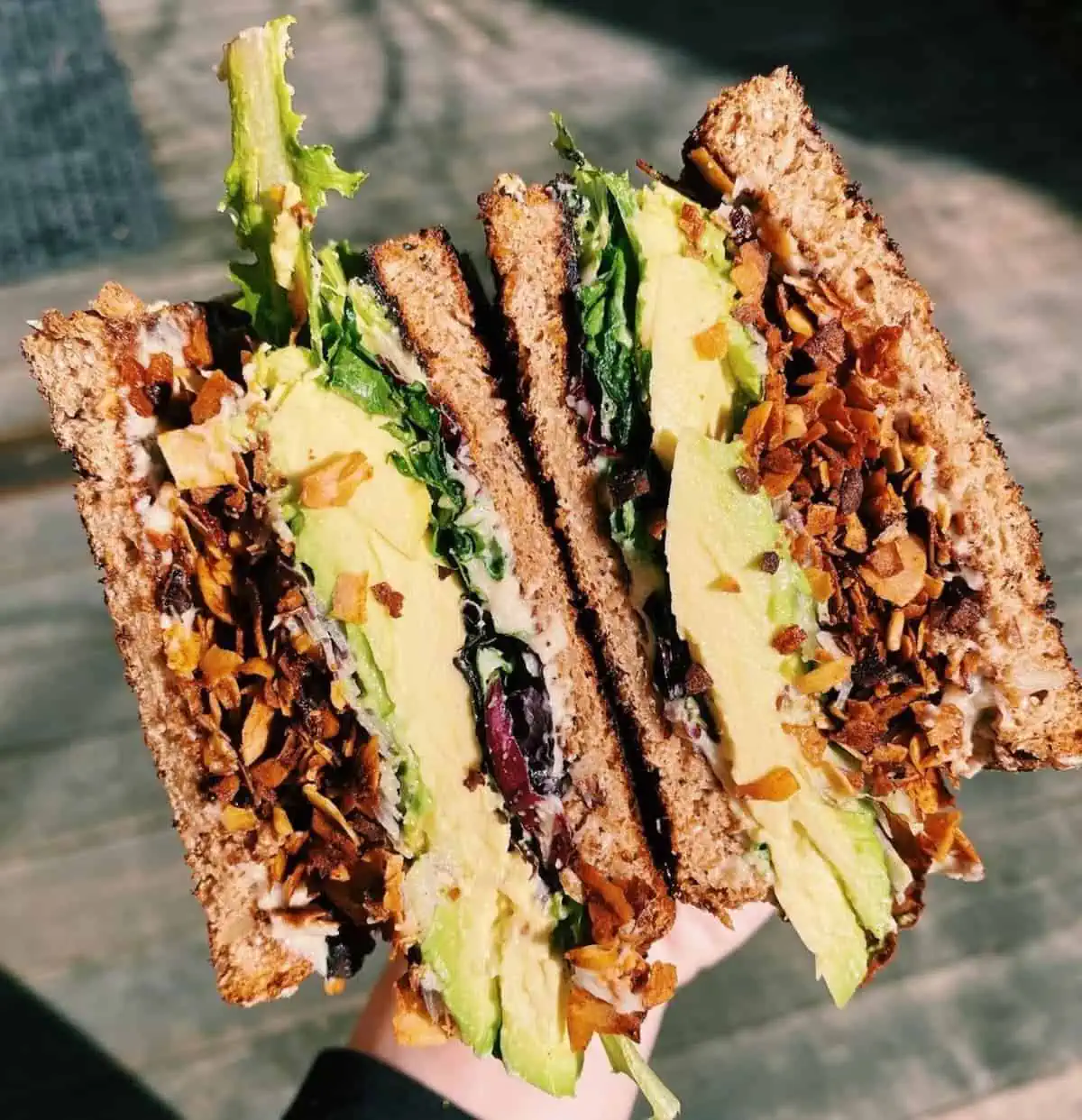 Cozy pub grub is the name of the game here, so pull up a stool at the bar and take a big bite out of these classic comfort foods. The homemade pierogi is a stand-out starter, but you'd be crazy to pass on the cheesesteak sandwich that will have you singing praises of "Hail Seitan!"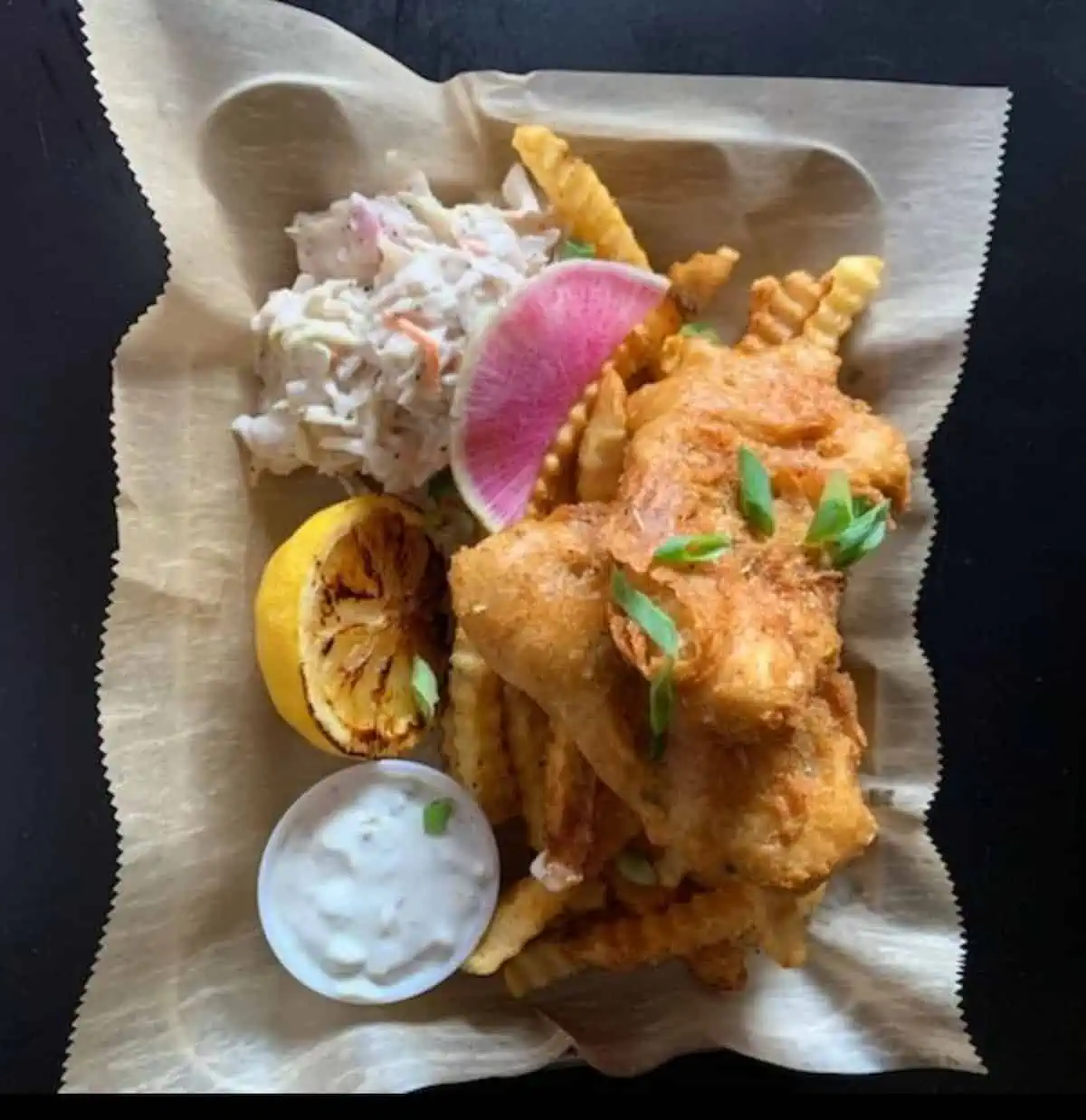 Fill your belly and your kitchen cabinets all in one place! You should never shop while hungry, so grab a soup and sandwich before perusing the tempting grocery options in-store. This is also a great place to find cruelty-free gifts, either for that special vegan someone, or just for yourself.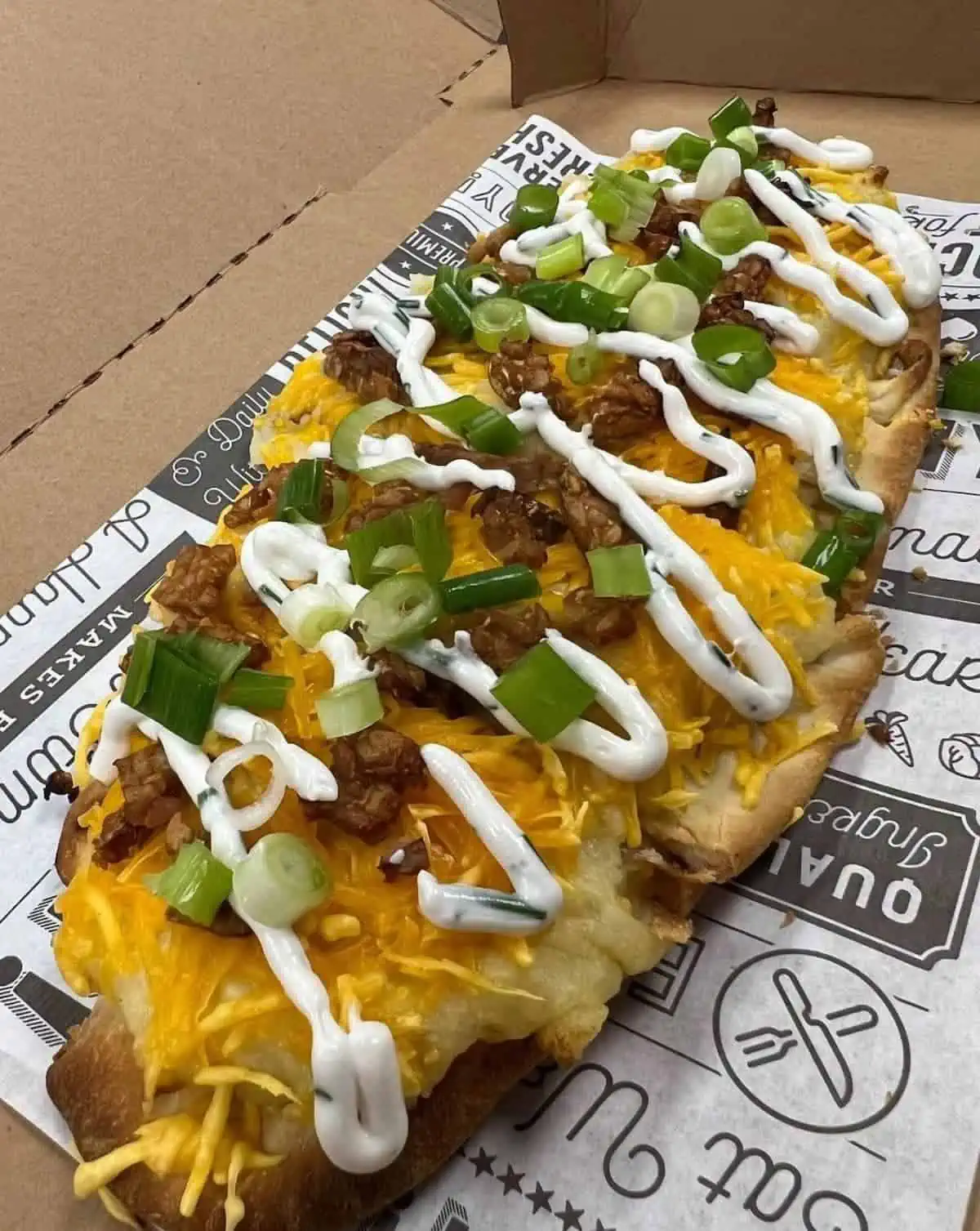 Best known for bountiful smoothie bowls in every color of the rainbow, these healthy treats are both fresh and entirely refreshing. For a more savory bite, check out the loaded avocado toast or super stuffed hummus wrap.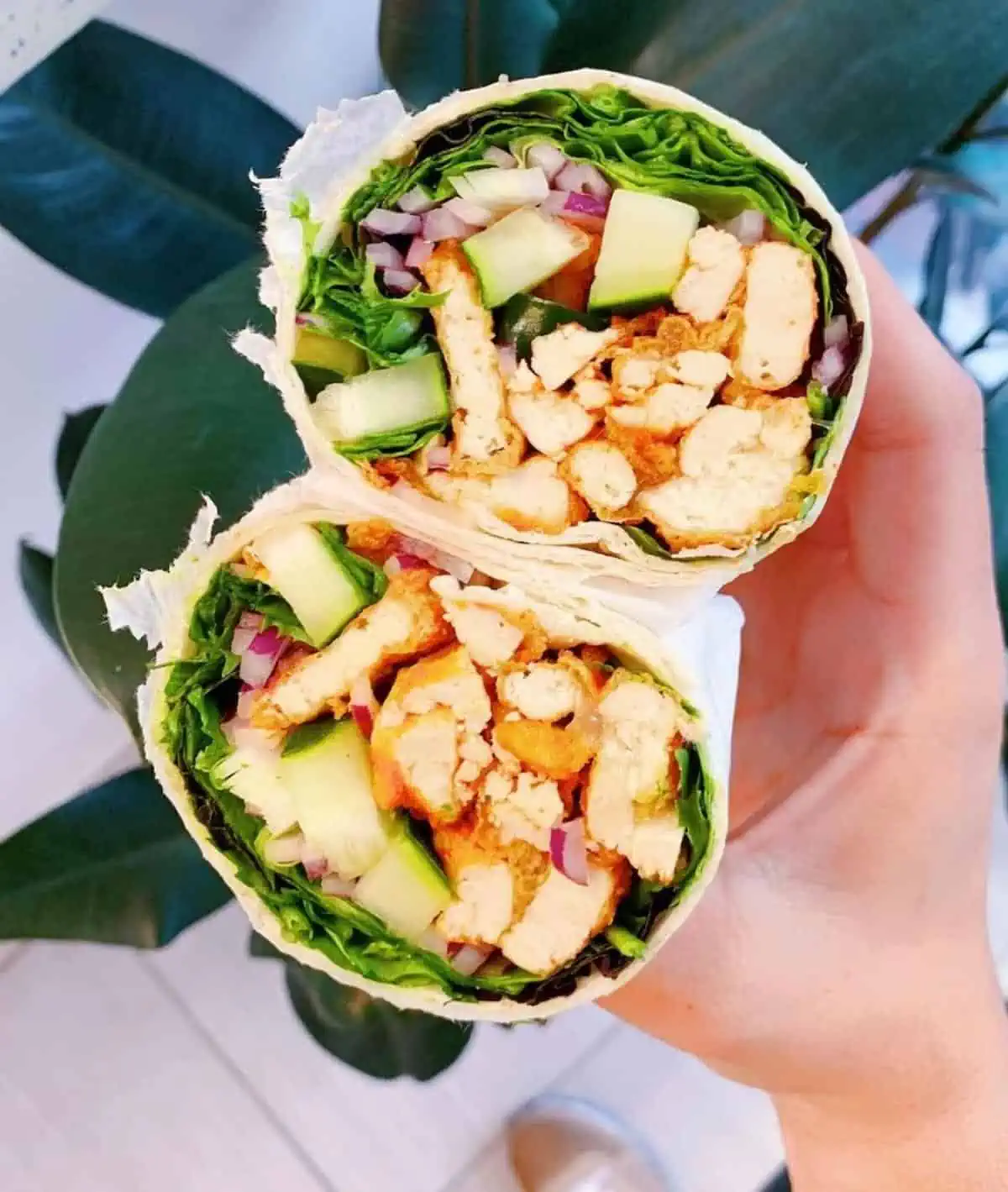 It should come as no surprise that this quaint storefront in the heart of Downtown Lakewood knows how to throw dough, since they've been frying up the best plant based doughnuts since 2018. Flavors rotate regularly so you'll want to stop by early and often to get the widest selection.
Creative Asian-fusion dishes like Bangkok tacos and chick'n katsu sando breathe new life and color into familiar favorites. Everything is made from scratch, including their addictive "bong bong sauce," which is an upgraded version of Yum Yum Sauce. It's a good thing you can buy this stuff in bulk too, because you'll want to put it on everything.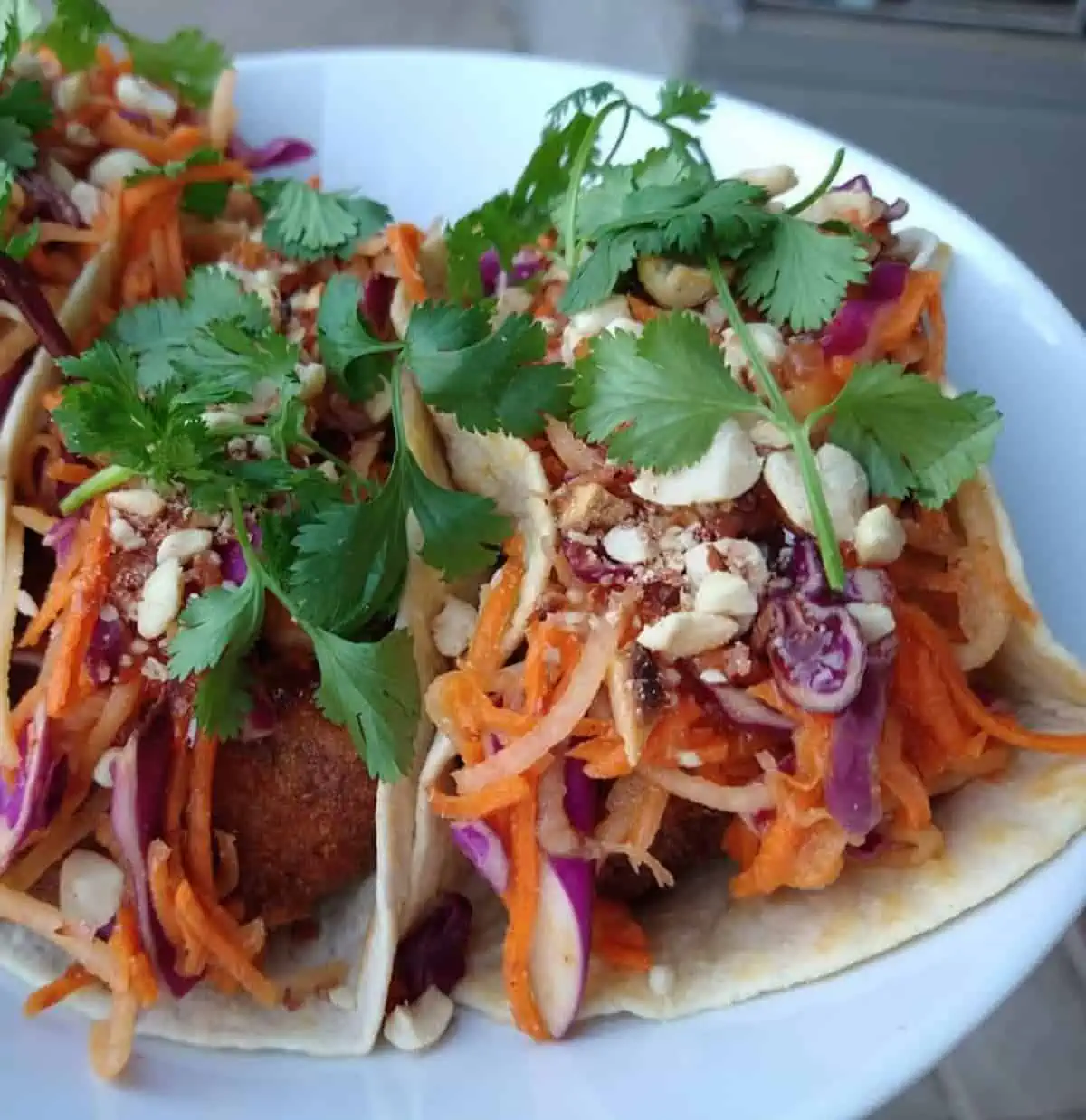 Burgers are front and center on this menu but there's so much more to explore. Po' boys and cauliflower wings beckon, although it's impossible to resist the allure of hot, gooey mozzarella sticks or crispy onion rings, too.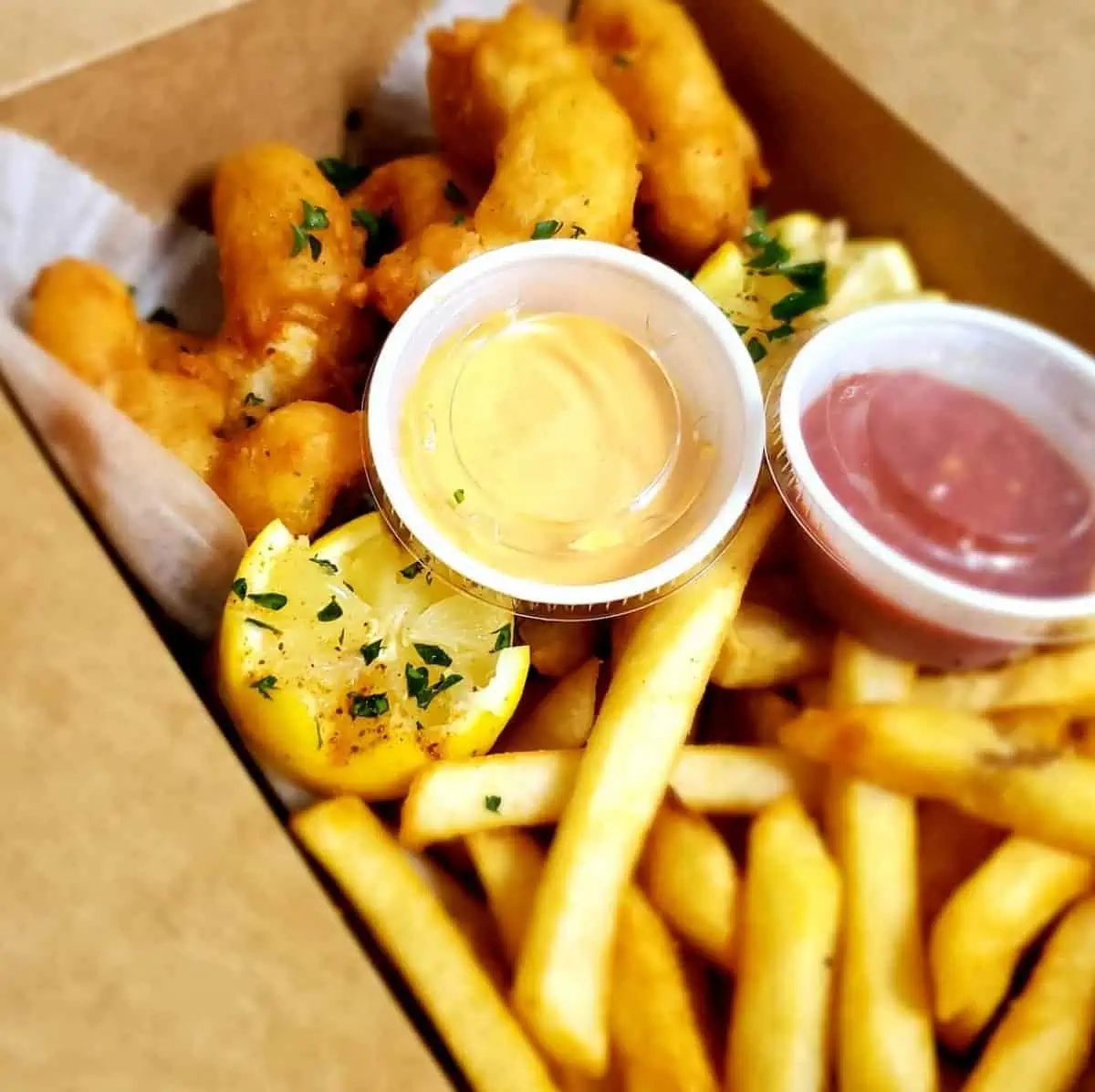 Wake up and smell the coffee, then stay a while to enjoy a tamale pie or latke waffles. In fact, you could linger over an artfully arranged charcuterie board and make a day of it! This is an ideal place to camp out, plug in, and get work done while you're on the road.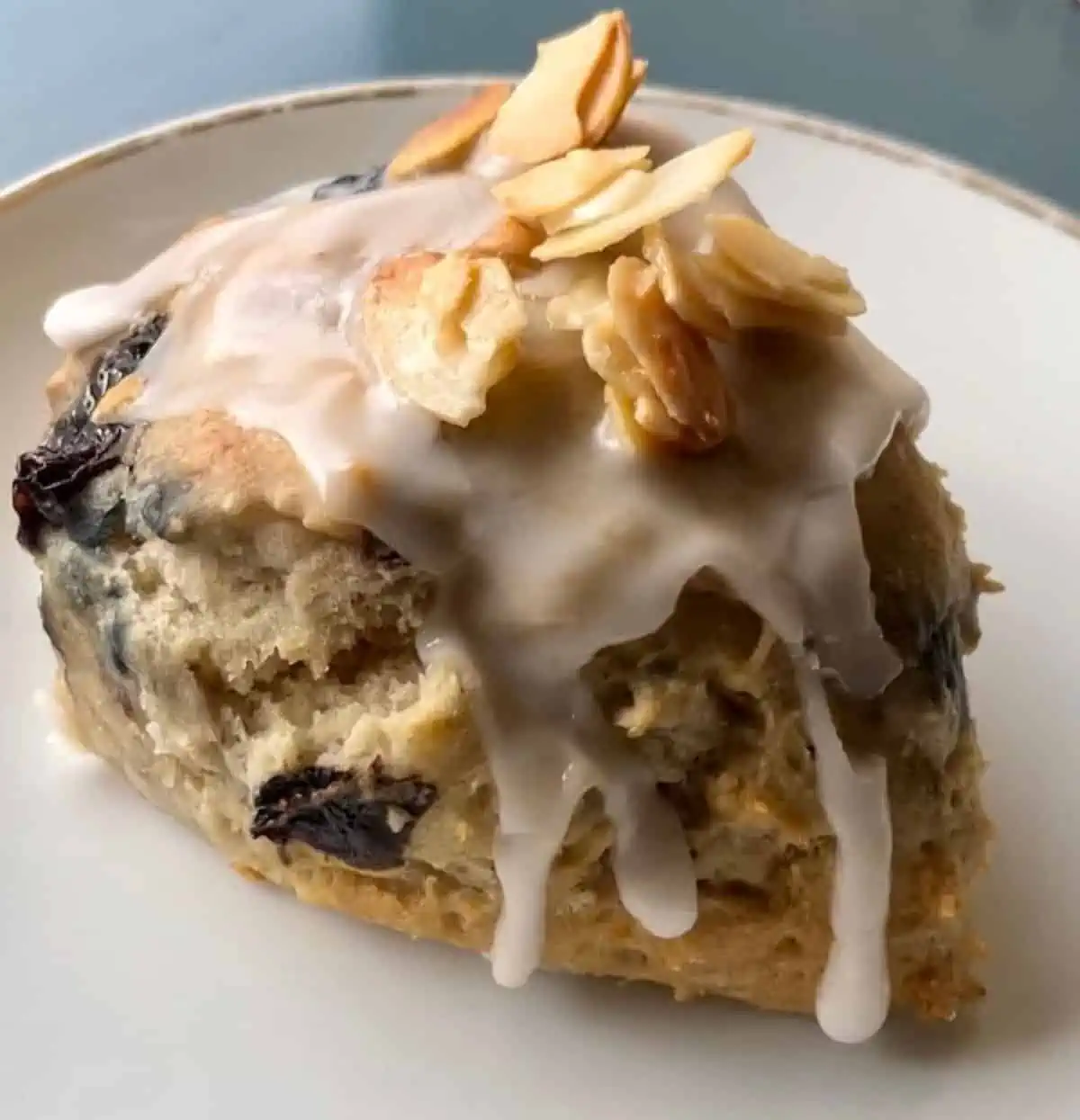 Though technically not completely vegan, there's honey used in only a few drinks, which is easily avoided or omitted. This otherwise plant-based bar has craft cocktails and a fully animal-free menu that's well worth a visit. You definitely don't want to miss out on the homemade ramen noodles with black garlic miso broth, or shiitake satay anointed with spicy peanut-sesame sauce.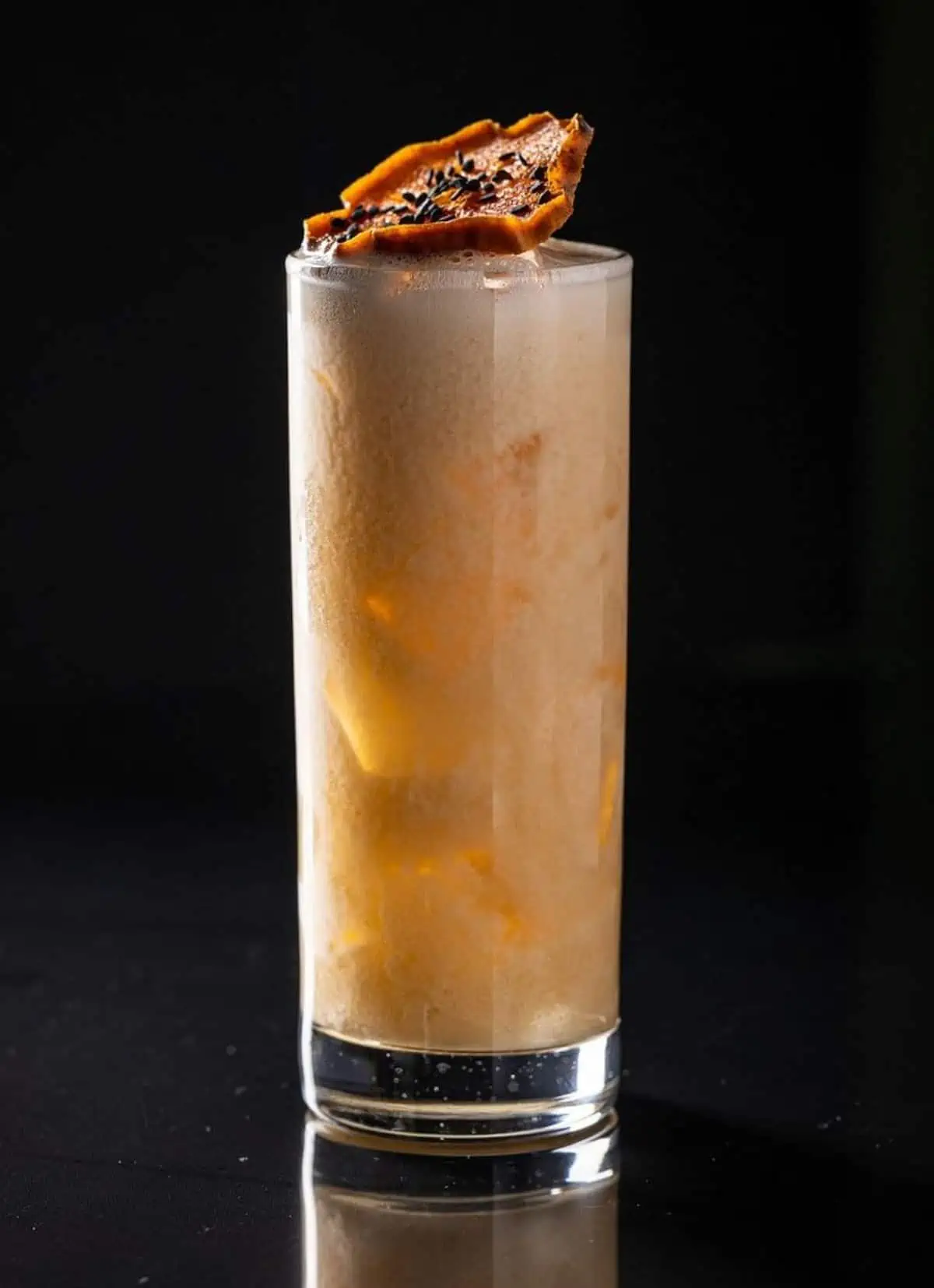 More Completely Vegan Restaurants To Try
Turns out Cleveland is super vegan-friendly that we'd be amiss to not mention these other 100% vegan restaurants:
Vegan-Friendly Cleveland Restaurants
While not completely vegan, these Cleveland restaurants feature plenty of amazing vegan options. Whether you're out with picky family members or just need to find something quick without going out of your way. Don't panic; while you can likely find a reasonable veggie burger or pasta dish pretty much anywhere, there are a number of noteworthy places to find truly crave-worthy vegan Cleveland eats right alongside more conventional fare.
You can always find a wide array of fast-casual staples with Mexican flare on offer, with surprising specialties like eggless huevos rancheros and dairy-free milkshakes made with Michell's Ice Cream. Clearly, they put a lot of pride in their plant-based options and take great care to clearly label and separate everything to make ordering easy, safe, and painless. Download their app to quickly customize your dishes and speed through checkout during busy times, too.
Stay grounded with Cuban-American fusion foods. The entire menu can be made vegan on request, so don't be shy about asking questions! Particularly noted for their abundant breakfast options, you won't mind waking up early for such savory delights, served up in generous portions that could easily last you until lunch.
Beyond the standard option to swap in vegan cheese, you can pile your slices high with tons of meatless proteins like sausage, bacon, chicken, burger crumbles, and tofu. Go for a set creation from their exclusively vegan menu or build your own exactly the way you like it. As an extra bonus, they also have vegan ranch and bleu cheese to slather over the salads!
So, a vegan walks into a grilled cheese bar… Okay, this isn't a great joke so let's skip to the punchline: Though it doesn't seem like the most promising choice from the title, this small local chain offers vegan cheese and proteins including chorizo potato hash, seitan, tofu bacon, burgers, meatloaf, and chick'n. Best of all, it's open late for those after-dinner munchies. This is a perfect spot to meet up with your omni friends and family who appreciate decadent fare. The food is absolutely delicious—just come very hungry!
For a global assortment of worldly eats, there's something here to suit all tastes. That means you can start with nachos, fill up on Pad Thai, and wash it down with a mojito without ever leaving the table.
If you're in need of cheap eats after a long night, these meatless dogs will make you so happy. Load up on as many toppings as you can fit in a bun, including a hearty, well-spiced vegan chili. They're open until 2am on Friday and Saturday, and midnight on Thursday and Sunday.
More Vegan-Friendly Restaurants
There's no shortage of restaurants in Cleveland with vegan-friendly menu items. This list is not exhaustive but if you need more options, check out these great places:
Cleveland is Cool for Vegans
We hope you found this guide on vegan restaurants in Cleveland to be inspiring, mouthwatering, and helpful! Be sure to check out the Cleveland Vegan Society for more information on resources for vegans in the Cleveland area.
Cleveland is also home to the Cleveland VegFest and many other smaller events organized by passionate vegan advocates eager to build a thriving plant-based community. Take a peek at the Cleveland VegFest we had a pleasure of attending (and speaking at) a few years ago:
Cleveland, Ohio has reinvented itself at least 200 times over the course of its 200-year history. Substantial contributions to the arts, science, music, sustainability, and environmental protection have the city poised as a world leader in innovation. There's no telling what the next 200 years will bring, but there's never been a better time to come check it out!
More Vegan Restaurant Guides
If you're hungry on the road or in a city that isn't particularly vegan-friendly, check out our Vegan Fast Food Restaurants Guide. These days you can find vegan options literally everywhere if you look!
Vegan Restaurants Around The World
We hope you enjoyed this guide sharing the best vegan restaurants in Cleveland, Ohio! If we missed any of your favorite Cleveland vegan restaurants, please do show them some love in the comments below. If you're traveling, we highly recommend our Vegan Resorts and Hotels guide for the most compassionate choices around the world. Many thanks to Hannah Kaminsky for her help with this article. Article edited by Amanda Meth.