Looking for the best vegan tofu recipes on the internet? Or just interested in perusing creative tofu recipes to trigger some inspiration in your own kitchen? This round-up of unique plant-based, dairy-free, vegetarian tofu recipes will turn you into a die-hard tofu lover in no time.
Tofu is a vegan's best friend. Unless you have a soy allergy, this protein powerhouse can be prepared in an endless variety of delicious ways. Fried, sautéed, blended, roasted, or even thrown raw into a soup, cooking with tofu is one of the best and most delicious ways to add some extra texture, nutrition, and flavor to a meal.
If you're new to the terrific world of tofu or perhaps a bit skeptical, one of the biggest things to know is that not all tofu is created equally. There are several different consistencies of tofu that are appropriate for different uses. For stir-fries and deep-frying, you'd usually want an extra firm tofu. Making a smoothie or soft dessert? Silken tofu is where it's at!
Tofu also takes on the flavor of what you use to season it. Don't underestimate the power of a little salt and pepper to take your tofu from 0 to 100 in just a few seconds! Did you know that you can even eat tofu raw? If you're intrigued, keep reading!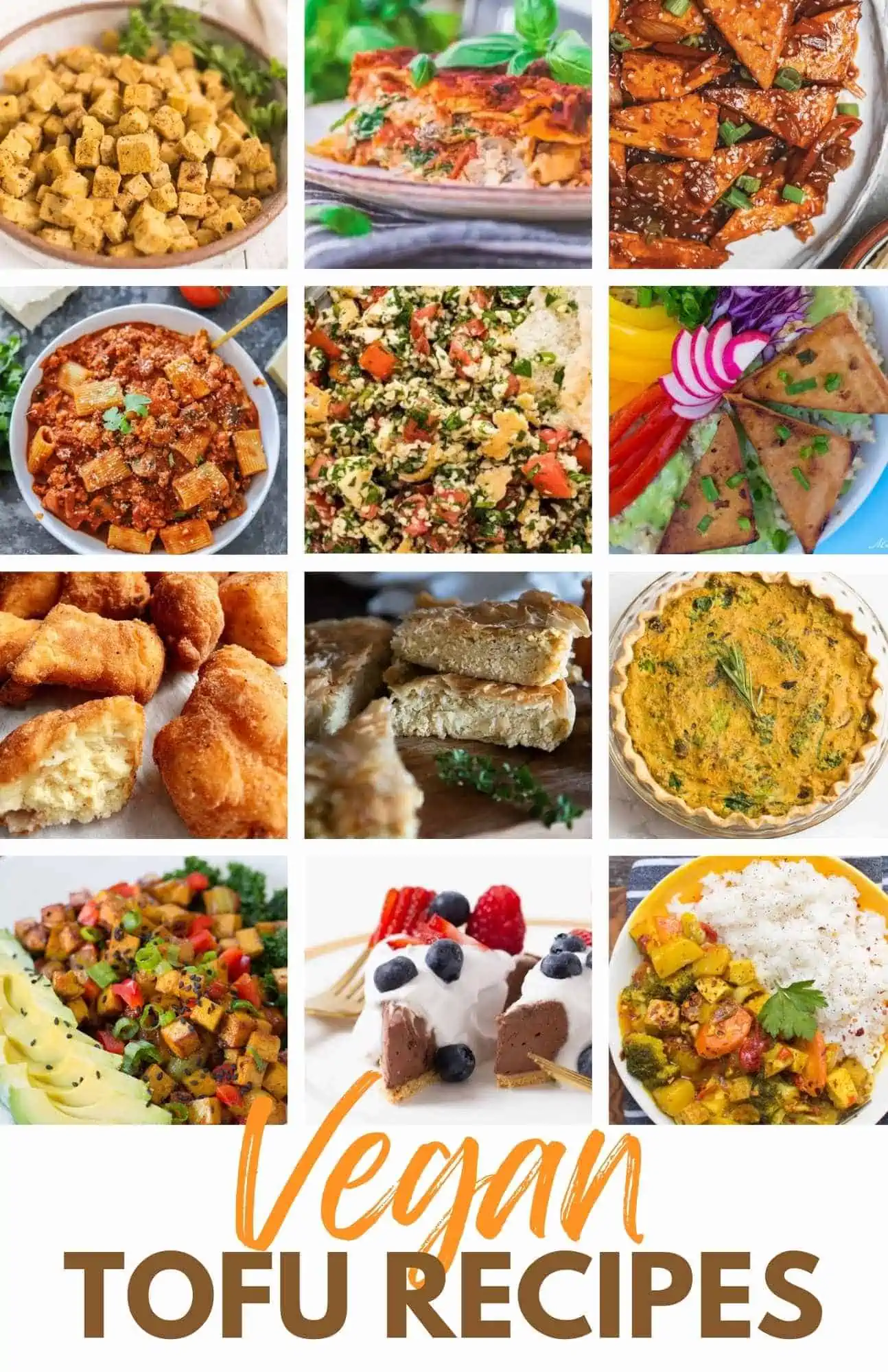 How to Cook With Tofu? Here's Your Guide!
Our tofu guide is an excellent resource on all things tofu, from how it's made to tips on properly draining and pressing your tofu. Don't quite know the difference between extra-firm and super-firm tofu, soft and silken? Then this is a must-read for you.
Learn about all the different types of tofu, including:
Silken tofu
Soft tofu
Firm tofu
Extra-firm tofu
Super-firm tofu
Tofu skin
Tempeh
Tofu alternatives like Pumfu (pumpkin seed "tofu")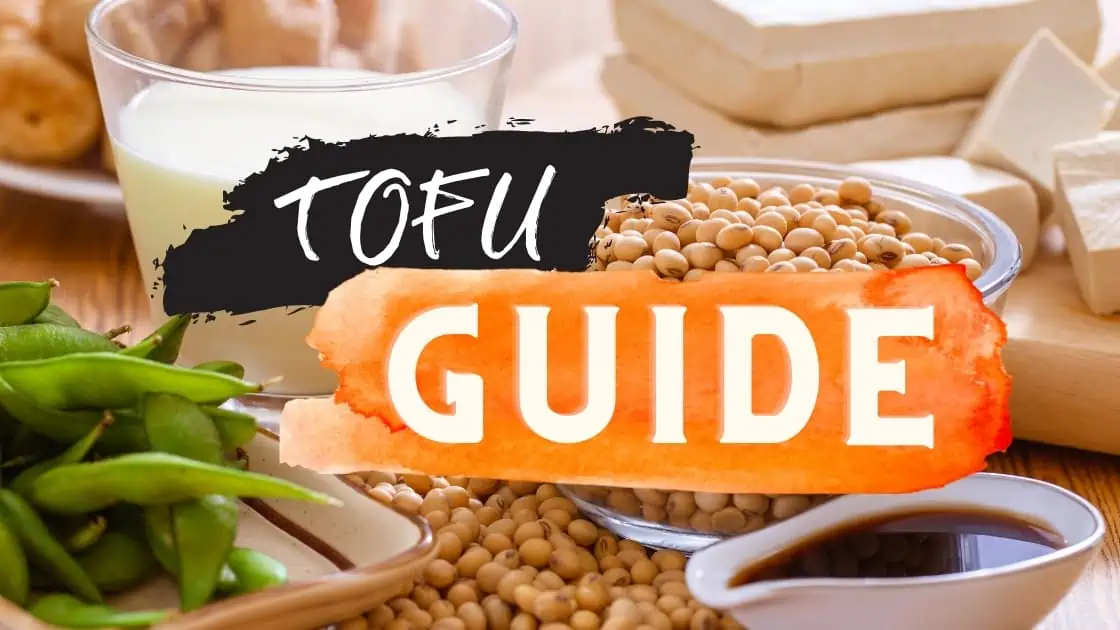 Whether you're going for a decadent dessert or a main meal, tofu totally belongs on your menu! This recipe roundup highlights some of the best vegan tofu recipes out there. From sweet and savory tofu triangles to several different types of tofu pies. We hope you try them all!
Best Vegan Tofu Recipes for Breakfast, Lunch, Dinner & Dessert!
Our recipe for crispy tofu with sweet and sour sauce could just become a new staple for weekday meals in your home! It's hard to resist such a delectable dish that goes so well with a number of veggies and grains. Easy to prepare and a total crowd favorite, this recipe truly rocks. Like things with a kick? Feel free to dial up the heat!
Sometimes life needs a little spice and this yellow curry with tofu recipe will hit just the spot. This recipe also doesn't require much active cooking so it's perfect for making in a large batch. Great with rice, noodles, or even quinoa, there are so many ways to enjoy this yellow curry tofu recipe.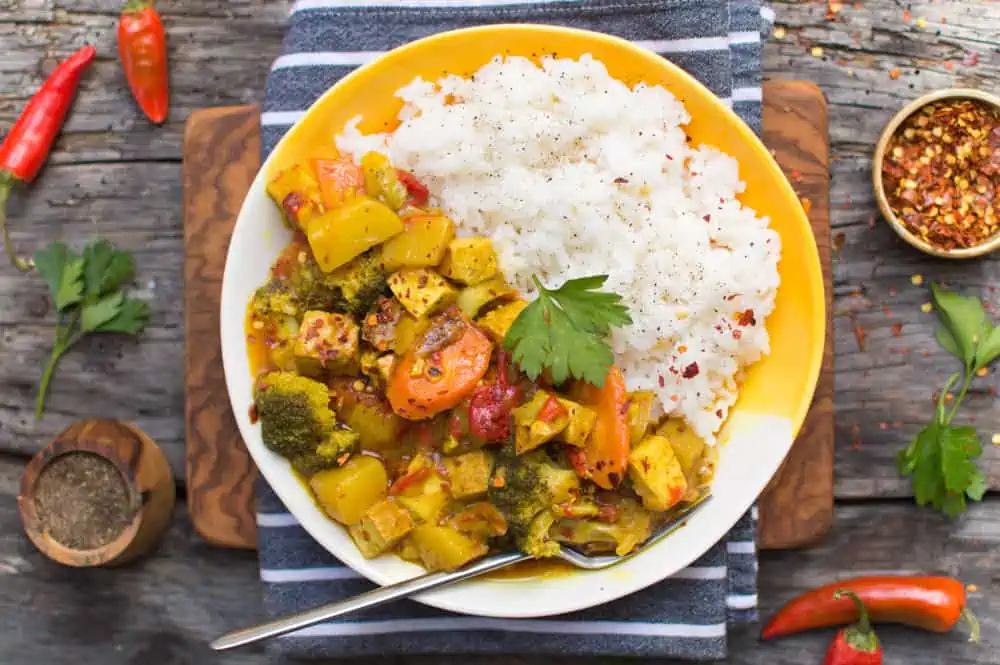 Lasagna is one of life's greatest comforts. Layers of noodles complete with sauce and plant-based protein? Yes, please! This version goes a step beyond just plain crumbles of tofu by calling for a simple vegan ricotta which can be easily made in a food processor. Although this recipe doesn't specifically call for vegan cheese shreds, you're welcome to add whatever you please!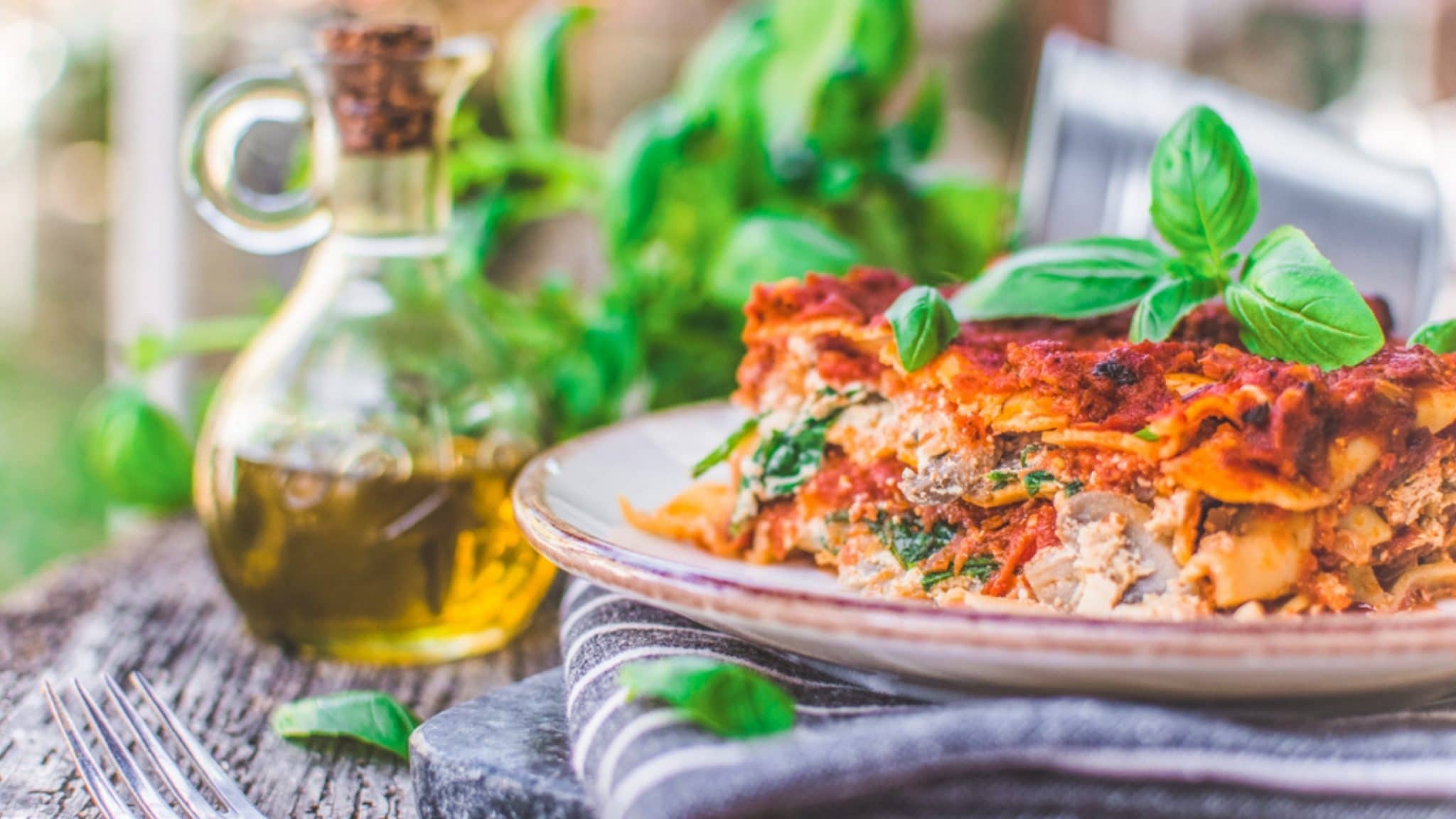 cd perfect and quick bite-sized snack, these tofu cubes are perfect for enjoying in front of a movie or tossing atop a sizable salad. All you need are just a few ingredients, including sesame oil, spices, and of course tofu and nutritional yeast. You can totally add your own sauce to them as well, if you'd like!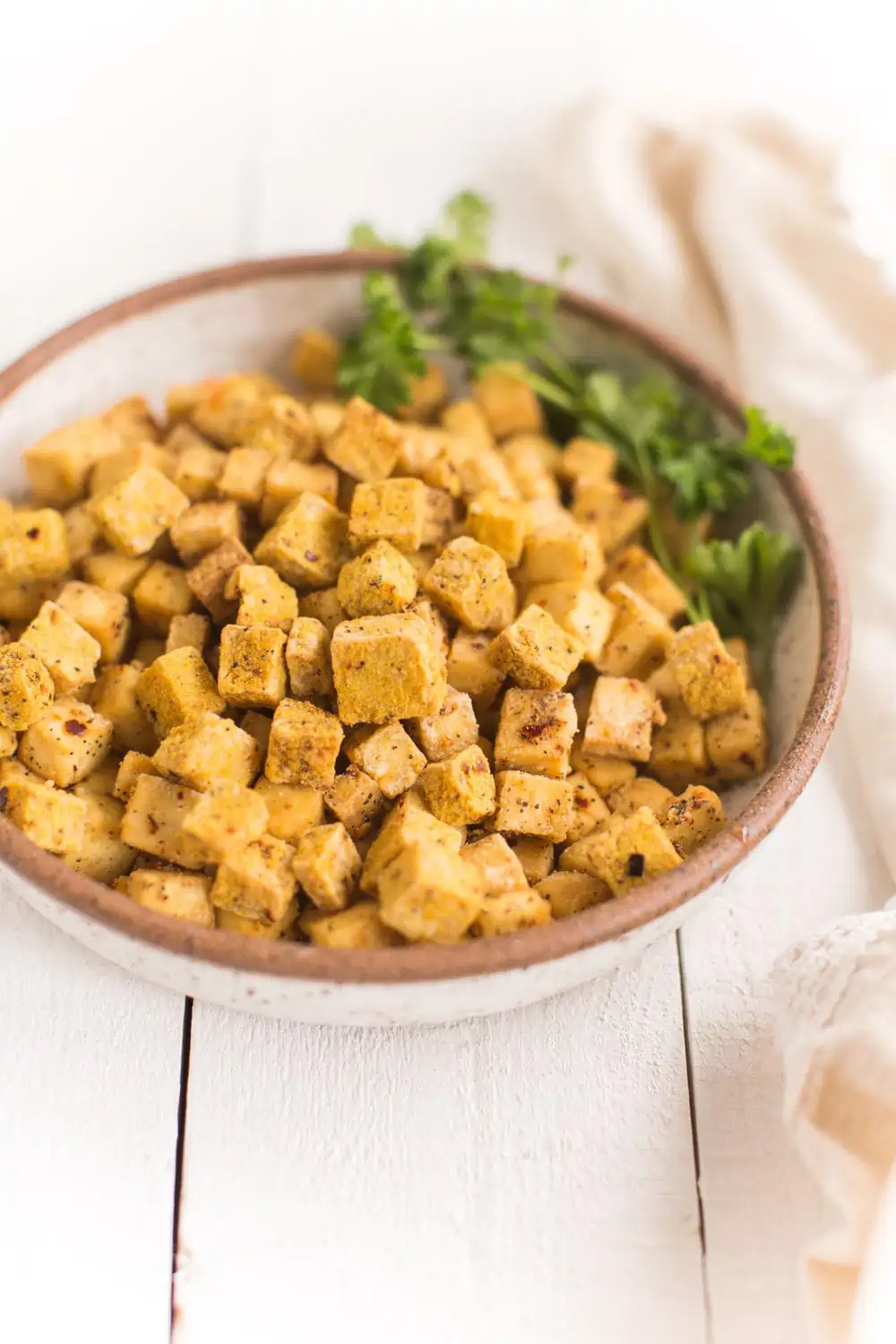 Stuffed shells are a fantastic way to elevate your pasta night or have a romantic dinner at home. Slightly easier to make than lasagna, these vegan stuffed shells with tofu ricotta call for similar ingredients as the lasagna above. Serve with a side salad or roasted veggies for a complete meal!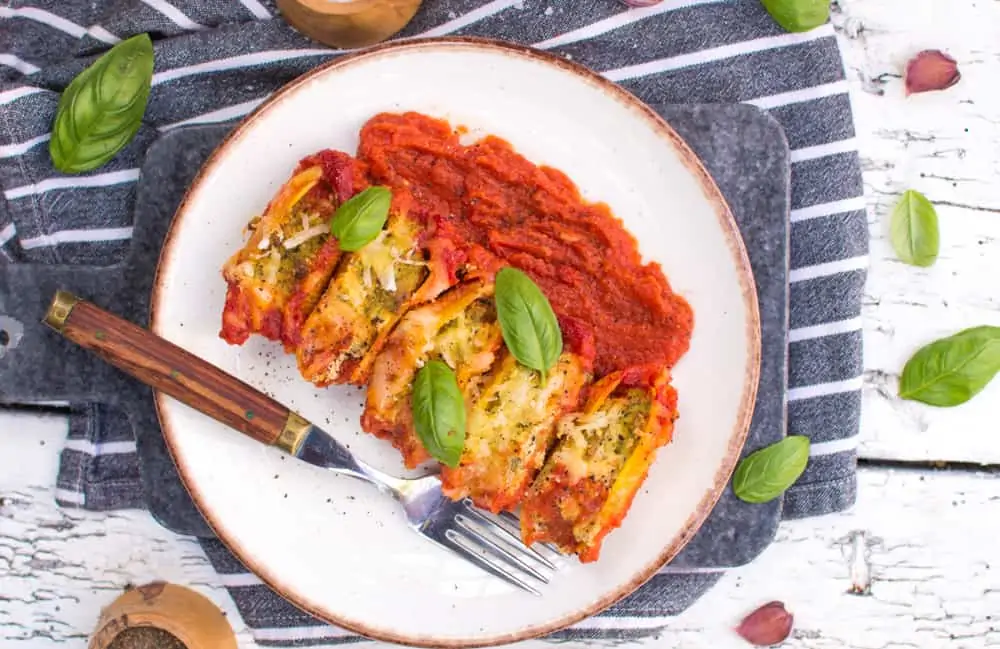 This recipe for tofu bolognese comes from John Rush at The Rescue Dog Kitchen and our mouths are watering! The trick to getting the perfect tofu texture in this recipe is to freeze and thaw the tofu beforehand. Made with tofu crumbles, red wine, mushrooms, and vegan beef bouillon, this Italian classic comes together in just about 25 minutes.
Sometimes life calls for a little Greek salad with tofu feta. Featuring olives, tomatoes, cucumbers, and tofu, this Greek salad is wildly easy to make and so enjoyable. Light, flavorful, and perfect for a warm day, this salad goes great with bread or as the side to a main dish such as lasagna.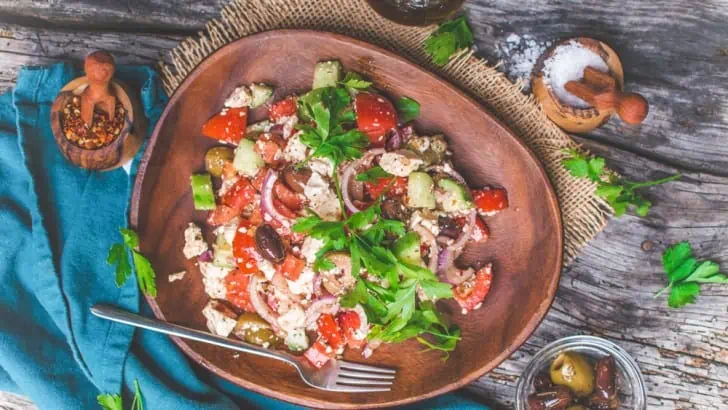 Sometimes a vegan quiche is all you need for breakfast, lunch, and dinner! This ridiculously good recipe calls for tofu, leeks, broccoli, mushrooms, and more, making it quite a savory and dynamic pie. Enjoy with a fruit salad, green salad, or just by itself!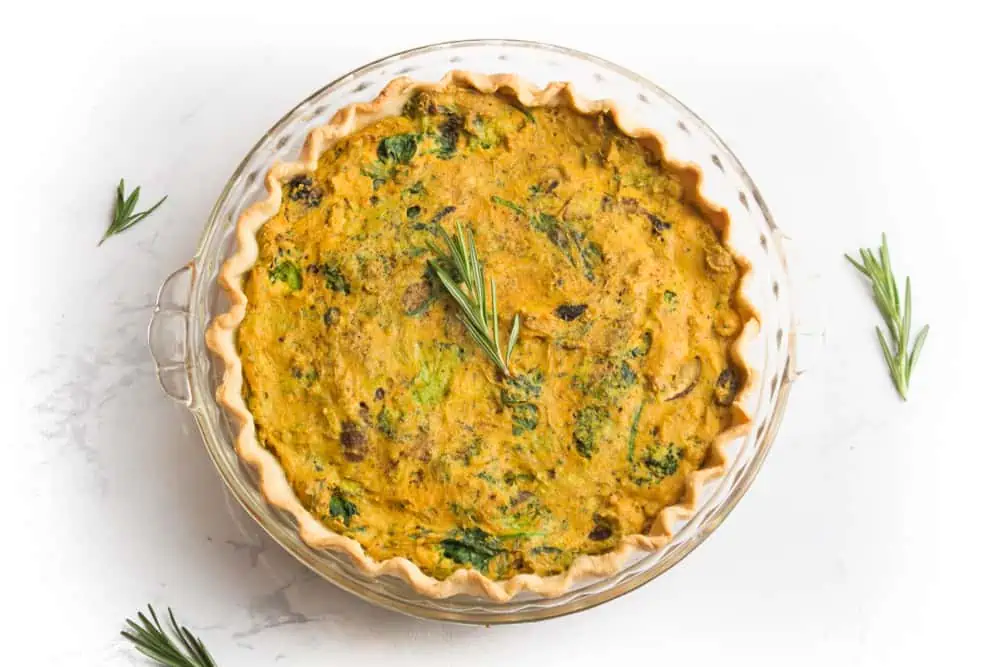 Made with a savory tofu marinade, the great thing about these tofu triangles are that you can do a myriad of tantalizing things with them. Cook up some steamed sticky rice, sauté some veggies, or enjoy in a sandwich! They freeze wonderfully as well and are great for packing in lunches.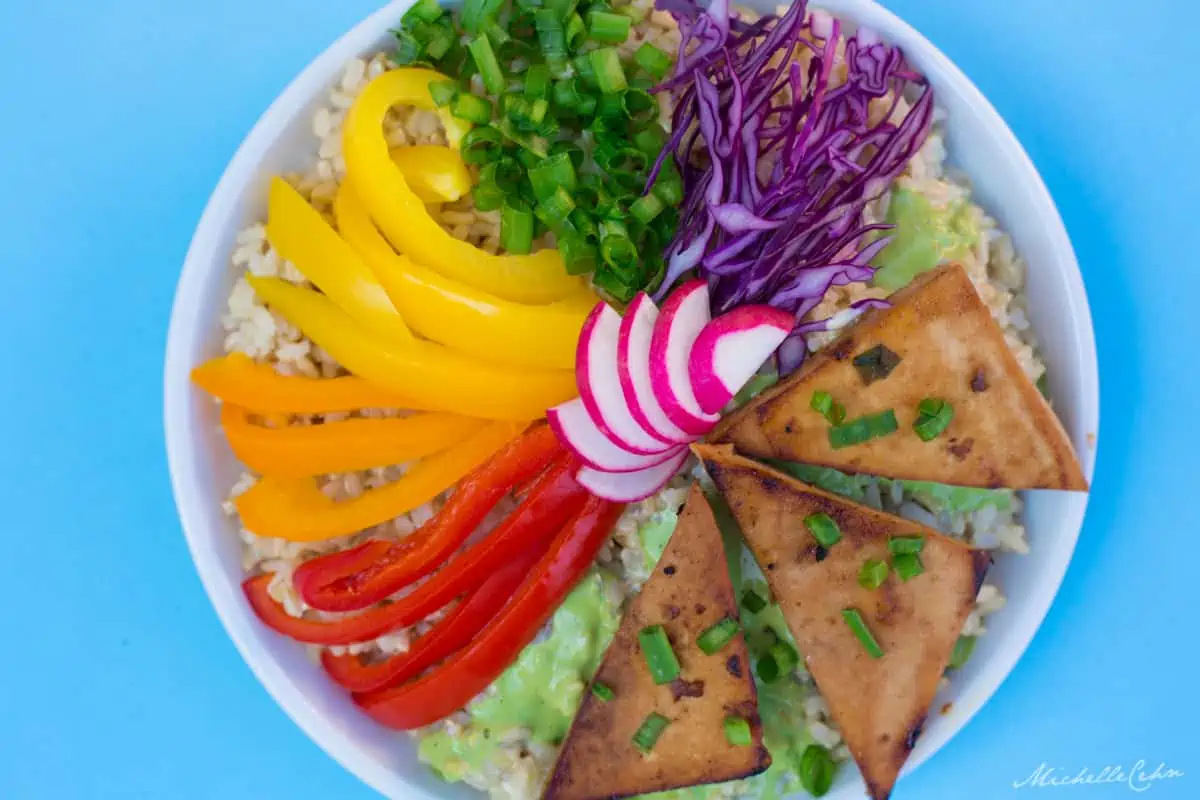 With so many ways to make salad, this Thai tofu salad with peanut sauce is truly a winner. Savory bake tofu meets the crunch of sugar snap peas, cabbage, bell peppers, and much more in this simple yet stellar salad. Crunchy, creamy, and filled with plenty of plant-based protein, you may find yourself making this every day for lunch! Want to dress it up even more? Toss in some rice, noodles, or zoodles!
This tofu tabbouleh salad is a game-changer when it comes to making more exciting lunches. Made with the traditional tabbouleh ingredients (bulgur, tomatoes, parsley), this dish features the addition of tofu for some extra protein and soft texture. Great with falafel or just on its own, this tabbouleh salad surely belongs on your menu!
If you're looking for a fun twist on tofu scramble, then this recipe is for you! Made with tiny tofu cubes and a delicious Island Teriyaki sauce from Trader Joe's, this scramble is sweet, tangy, and full of fun. Dress it up with other tropical flavors such as bell peppers or pineapple and greens such as kale and enjoy alongside a stack of French toast or pancakes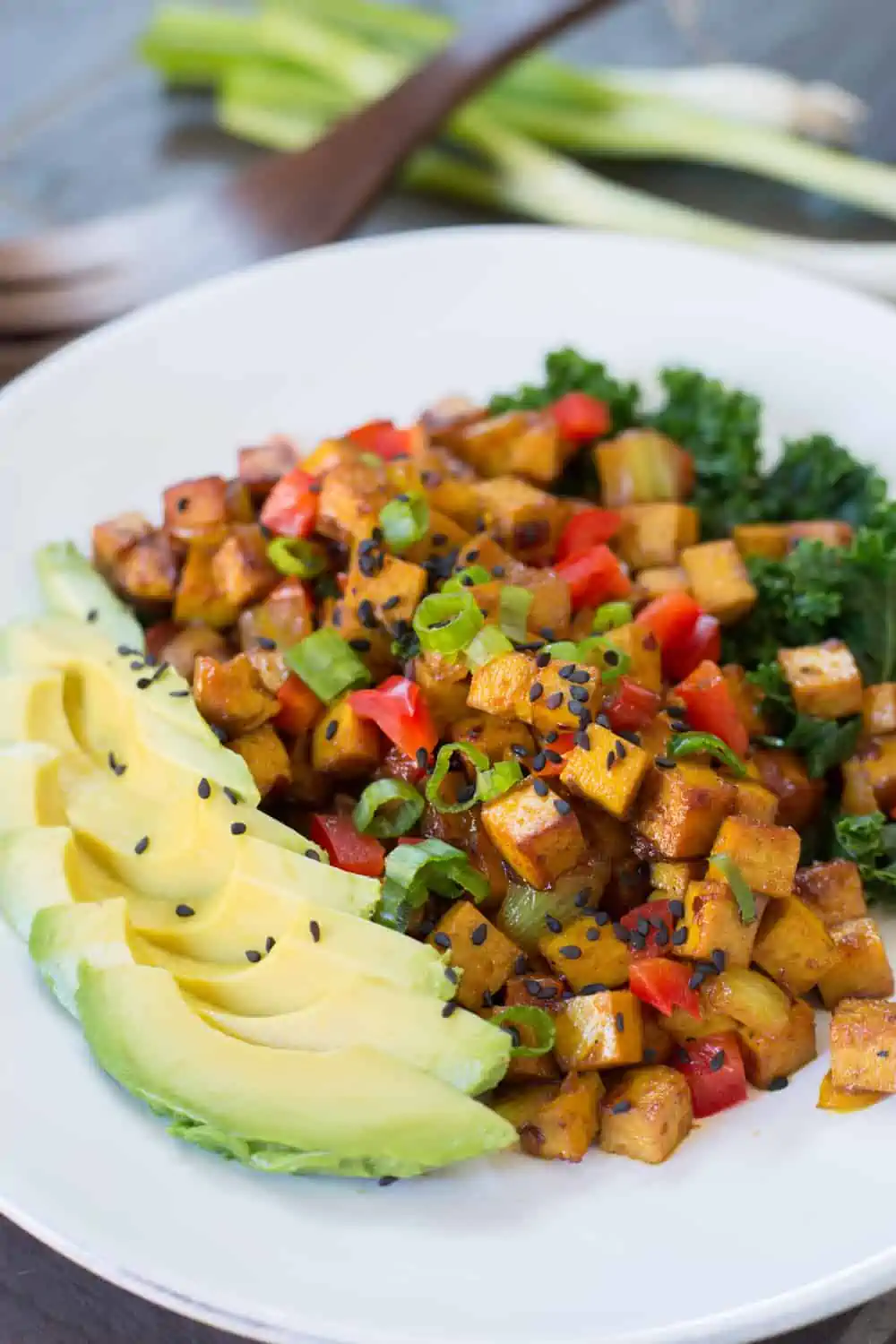 These tofu kebabs are so tasty, pretty, and easy to make! Flavored with the sweetness of pineapple juice, tang of apple cider vinegar, and umami of tamari, these tofu skewers make a great snack or party dish. Serve them alongside some delicious veggies and perhaps a side of rice or potato salad!
This delicious recipe by Nija Clark from The Vgn Way will change your snack game big time. Made with dill pickle juice, spices, and gluten-free flour, these nuggets are also naturally gluten-free but could be made with regular flour as well. The secret to getting the tofu fried chicken texture just right? Freezing and thawing the tofu!
This traditional Serbian dish by Maša Ofei from The Minimalist Vegan is not only easy to make but is also a complete comfort dish. Commonly a breakfast dish in Serbia, it can be enjoyed for lunch or dinner as well. In addition to tofu and nutritional yeast, this recipe also calls for aquafaba and fillo dough to round it out.
This ridiculously easy vegan chocolate pie relies on silken tofu to hold the base together and tastes absolutely incredible. You only need a few simple ingredients and a blender or food processor to blend everything together before pouring it into the pie crust to freeze or set before enjoying it. One of our favorite dessert recipes here at World of Vegan!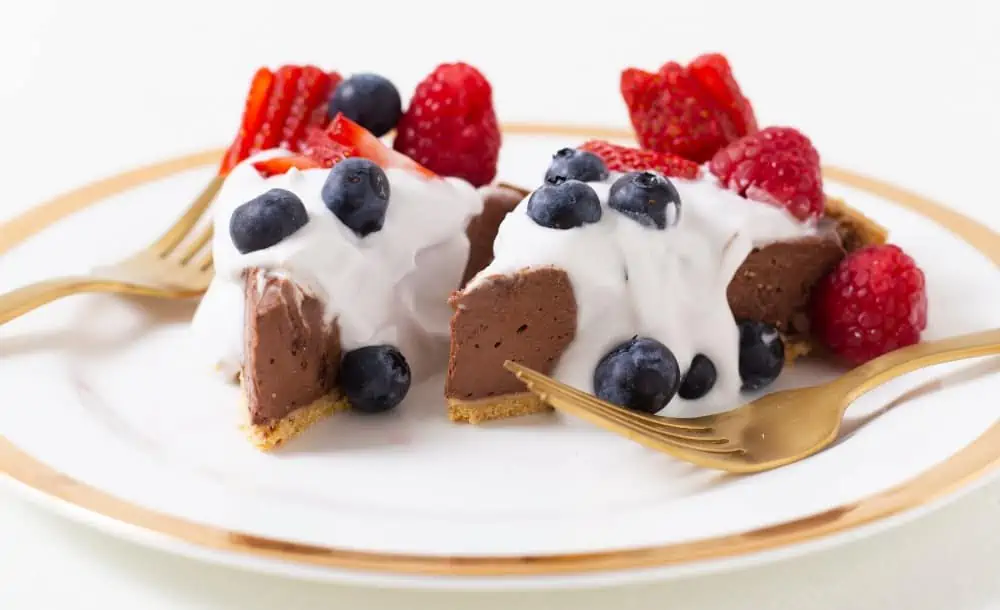 We hope you find some delicious new tofu recipes to try from this guide! If you're intrigued by tofu-related recipes, check out our Soy Curls guide, which features lots of new and unique ways to prepare these cute little protein-packed curls. Let us know how it goes in the comments below!
The best vegan tofu recipes guide written by Amanda Meth and edited by Michelle Cehn. Please note that this article may contain affiliate links which supports our work at World of Vegan.