Noodles are one of the earliest culinary innovations credited to humankind, dating back some 4,000 years by conservative estimates. What's truly remarkable is the fact that they don't have just one clear origin but seem to have emerged simultaneous, independently, across the world. Every culture has their form of dough that's cut or stretched into long strands and cooked in boiling water. Noodles can be a food of poverty, made from a single ingredient, or a celebratory dish of excess, lavished with truffles and edible gold. There's no limit to what noodles can create, or who can enjoy them, or where.
In that same spirit of innovation, noodles are so much more than the wheat-based pasta traditionally associated with the word. Now, you can eat a different type of noodle every day of the year, and still never repeat a recipe! Whether you're craving something lower in carbs, higher in protein, or simply more flavorful than plain white flour, the options are endless.
Healthy Alternative Noodle Options
When white flour is off the menu, there's still a whole world of noodles on the table. Here are the best pastas and noodle substitutes you can choose:
Whole Wheat Pasta
Made from the entire durum wheat kernel, including the bran, germ, and endosperm, whole wheat noodles have a distinctive nutty, earthy flavor and firm bite. They represent an upgrade in the fiber and protein department over conventional pasta but do still contain gluten. Thus, they aren't safe for those with Celiac disease.
Most mainstream pasta makers offer whole wheat options these days, including: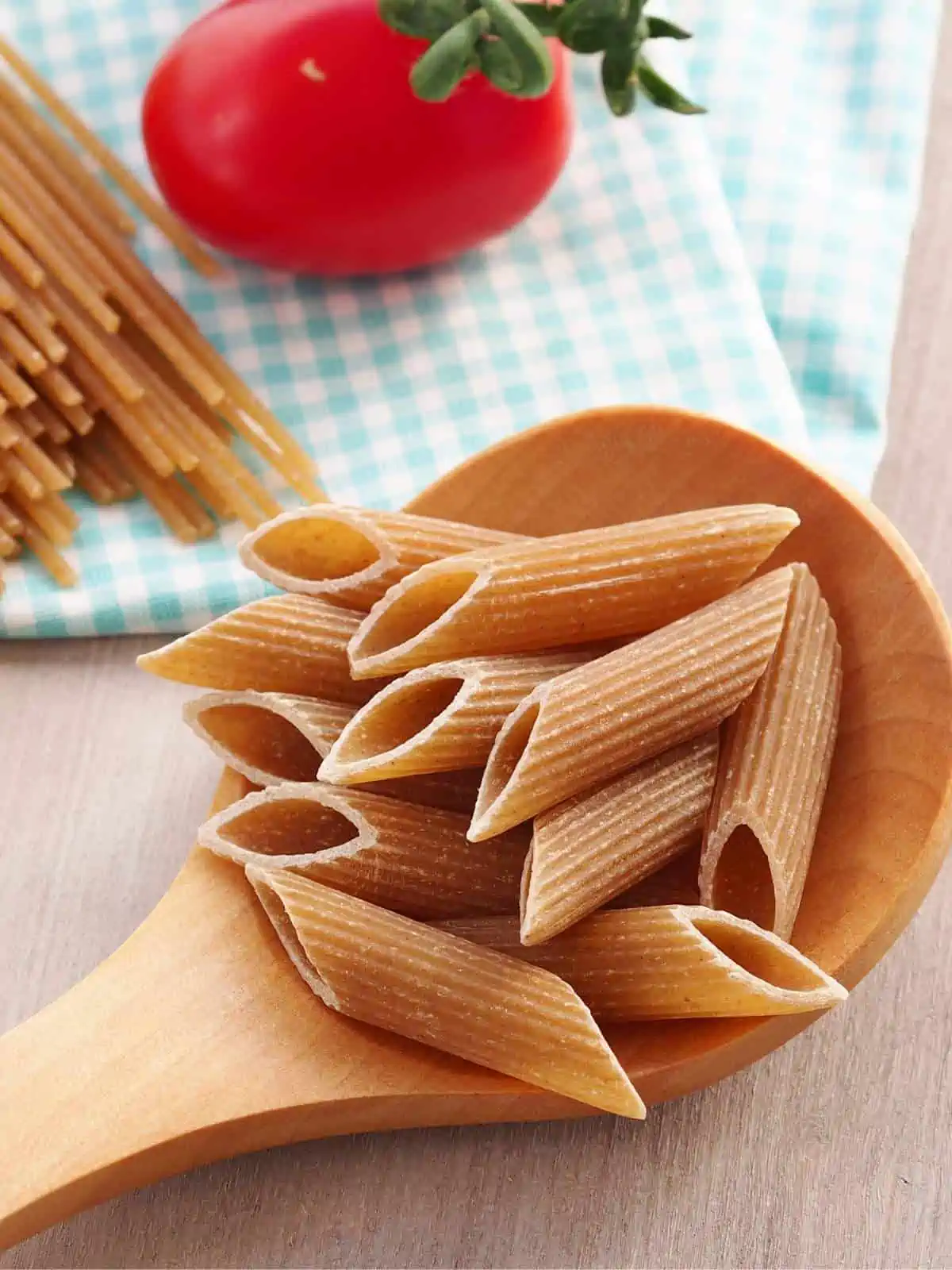 Chickpea Pasta
When you're craving a gluten-free pasta alternative that's almost identical to the original, chickpea pasta is your best bet. It's entirely legume-based, which makes it a high-protein, high-fiber nutritional dynamo, too! Be careful not to over-cook the strands since it's especially prone to becoming mushy as it sits.
Popular brands include:
Banza
Chickapea
Explore Cuisine
You'll find the greatest selection of these healthy noodles at natural and health food stores; check if there's a specific section for gluten-free alternatives where they may be hiding.
Kelp Noodles
Giving the concept of "seafood" a whole new spin, kelp noodles are made entirely from seaweed. Rather than the dark green strands that might bring to mind, these packages of ready-to-eat noodles are completely translucent.
The texture is quite unique as well, equal parts springy and crunchy, unlike western takes on the classic al dente bite. Boiling them for a short period of time helps soften them and remove some of the inherently oceanic flavor. They're shelf-stable, typically sold in the Asian section of health food stores and are readily available online.
The two primary brands you'll find in the US are:
Sea Tangle Noodle Company
Gold Mine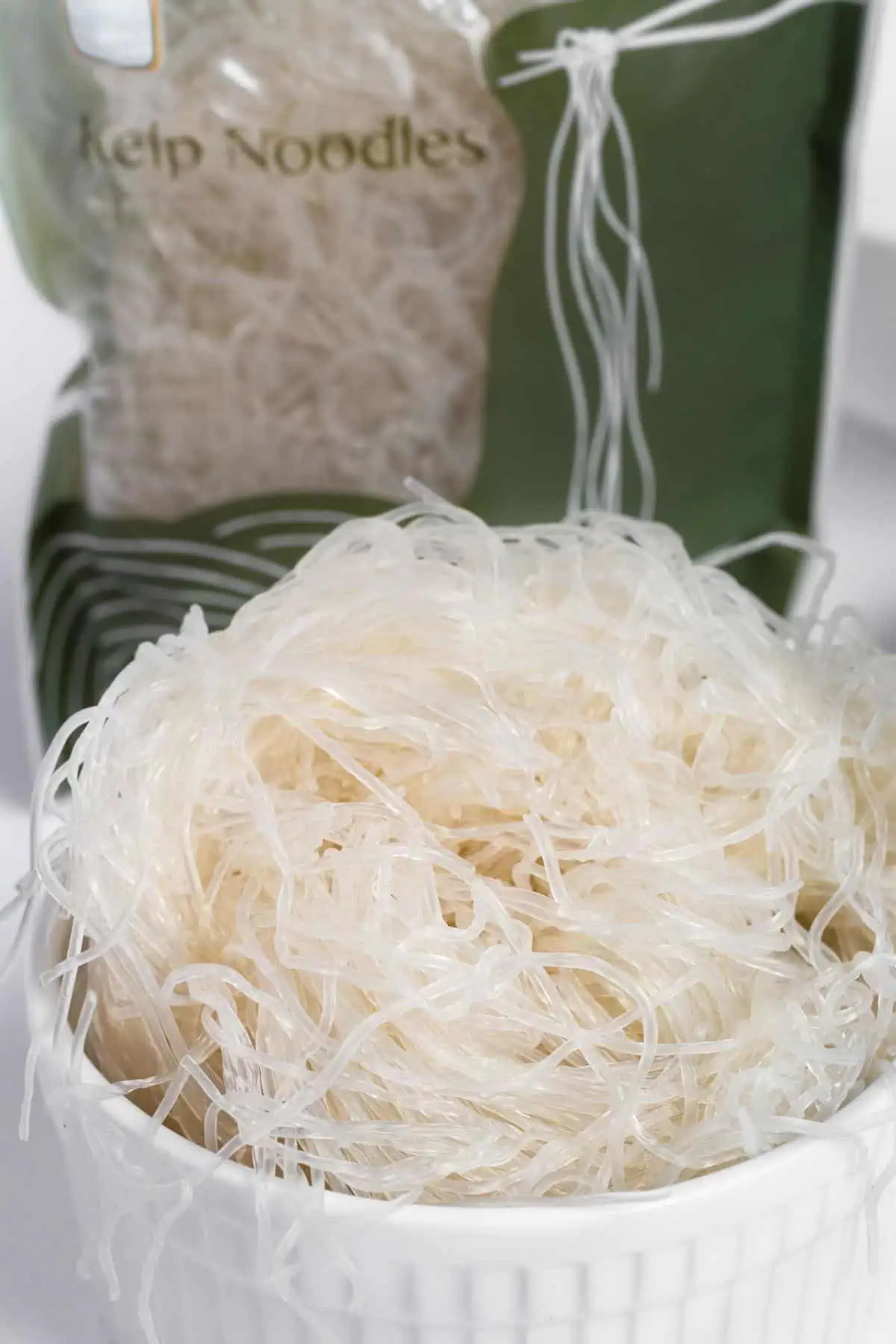 Hearts Of Palm Noodles
Hearts of palm are exceedingly low in calories and carbs, keto- and paleo-friendly, gluten-free, mild in flavor, and tender in texture. For years, vegans and vegetarians have delighted in using them for ceviche, but only recently has their utility as healthy noodles been uncovered.
The biggest downsides are that they're expensive, clocking in at five to six times the price of conventional wheat pasta, and prone to breakage during cooking.
Always seek out sustainably harvested options, like those produced by:
Palmini
Trader Joe's
Natural Heaven
Zucchini Noodles
Otherwise known as zoodles, zucchini noodles are the greatest thing since sliced bread. Making use of cheap, abundant zucchini, particularly in the summer, anyone can turn whole vegetables into healthy noodles at home with the use of a spiralizer. Zucchini noodles can be eaten raw for a crisp bite, or simmered into a softer, silkier texture. They're particularly well-suited to Asian flavors, such as in this Fresh Zucchini Noodle Bowl with spicy almond sauce.
For a no-prep solution, you can also find ready-made zucchini noodles in the freezer section of your local grocery store along with the seasoned vegetable blends.
Two of the biggest companies selling frozen zucchini noodles for instant gratification are:
Green Giant
Tattooed Chef
Rice Noodles
A staple in Asian cuisines for centuries, rice noodles are as diverse as the people that eat them. They're sold both dried and fresh, thin and thick, flat, wide, skinny, rounded, squared, and everything in between. Most varieties are made with only rice flour and water, but some have added cornstarch or tapioca starch to enhance the chewy texture.
You can find some options made with brown rice flour if you'd like a gluten-free noodle with more fiber. Once cooked, rice noodles don't keep particularly well since they tend to stick and clump as they cool, then dry out if they sit overnight.
Some of the most popular American brands to offer rice noodles are:
Thai Kitchen
Lotus Foods
Annie Chun's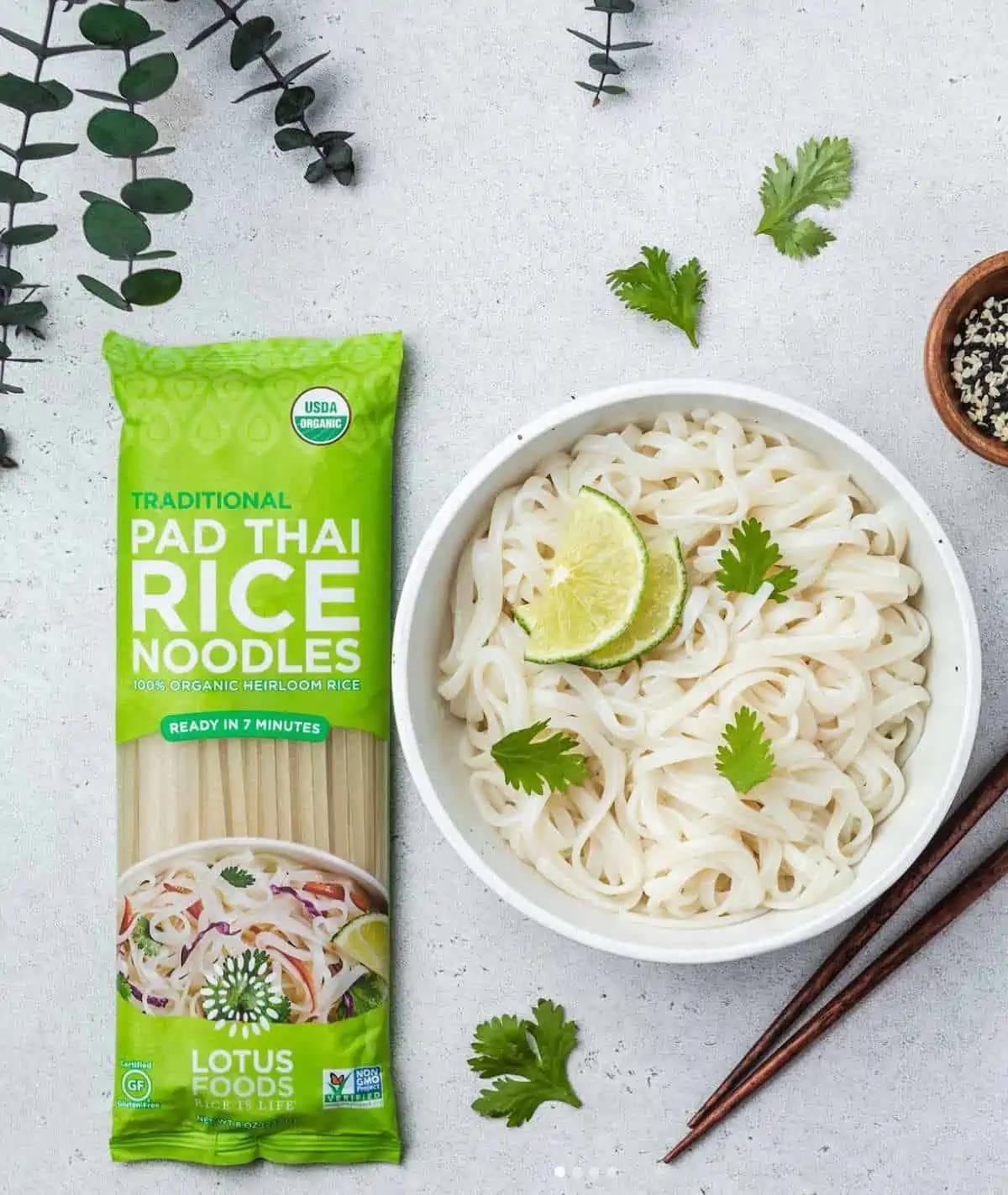 Shirataki Noodles
Sold alongside water-packed tofu in the refrigerated produce section, shirataki noodles are still largely misunderstood. Jiggly, gelatinous, and packed in downright fishy-smelling water, they're understandably polarizing.
Hailing from Japan, shirataki noodles are made from yam (konnyaku or konjac) starch, which has almost zero calories and incredible amounts of fiber. Best practices include rinsing and sautéing or parboiling the noodles before use to get rid of the off-putting flavor, and pair with a bold sauce, like sweet and sour or peanut satay, to further cover it up.
These are the most popular brands currently on US store shelves:
Miracle Noodle
House Foods
Nasoya
Spaghetti Squash
Let's not forget about the vegetable that naturally turns into healthy noodles: Spaghetti squash! Long before anyone had spiralizers, spaghetti squash opened the door for the concept of fully plant-based vegetable pastas. This hard winter squash is low in calories and carbs, while being an excellent source of Vitamins A, C, E, K and many B Vitamins.
To prepare spaghetti squash:
Sliced one medium squash in half, scoop out the sides and inner membrane, and place it face-down in a large, heat-safe dish. Add about ½-inch of water into the dish.
Microwave on full powder for 6 to 8 minutes, until it gives to gentle pressure. Let stand for at least 5 minutes or until cool enough to handle.
Use a fork to scrape the flesh and separate it into spaghetti-like strings. Toss with your favorite sauce and enjoy hot!
You can also air fry spaghetti squash for a deliciously roasted version that's faster than the oven!
In some markets, you can find frozen spaghetti squash produced by Green Giant and dried spaghetti squash made by Solely, but for the price and flavor, your best bet is always fresh.
Healthy Noodle Recipes
Now that we've covered all of the incredible healthy noodle options, it's time to start cooking! We've got loads of recipes to jump-start your exploration into the healthy noodle world. Here are the best ones to get you started:
This healthy noodles guide was written with support from Hannah Kaminsky and edited by Rachel Lessenden.