Who can resist the creamy coziness of this childhood favorite? Vegan chocolate pudding is the most delightful dessert that not only satisfies your sweet cravings but is actually healthy for you! The taste, combined with the benefits of tofu, makes it a perfect choice for anyone seeking a healthier alternative to traditional chocolate desserts.
Keep reading and we'll guide you through the simple steps to create a velvety, rich, and irresistibly luscious vegan chocolate pudding that will leave your taste buds begging for more. Get ready to whip up a delightful treat that's as fun to make as it is to enjoy.
If you're ready to make this easy vegan pudding in no time flat, let's dive right in!
Store-Bought Vegan Pudding Options
While making your own homemade vegan pudding can be incredibly satisfying and delicious, there are also some fantastic ready-made brands available on the market. These vegan pudding brands offer convenience and a wide range of flavors to satisfy your sweet cravings.
Here are a few vegan pudding brands to keep an eye out for.
Zen Pudding Packs
Zen's specialty is dairy-free pudding and you won't believe the rich and creamy taste! Their pudding cups are made with a base of almond milk or oat milk and come in classic chocolate and vanilla flavors, plus hazelnut chocolate and peanut butter chocolate too!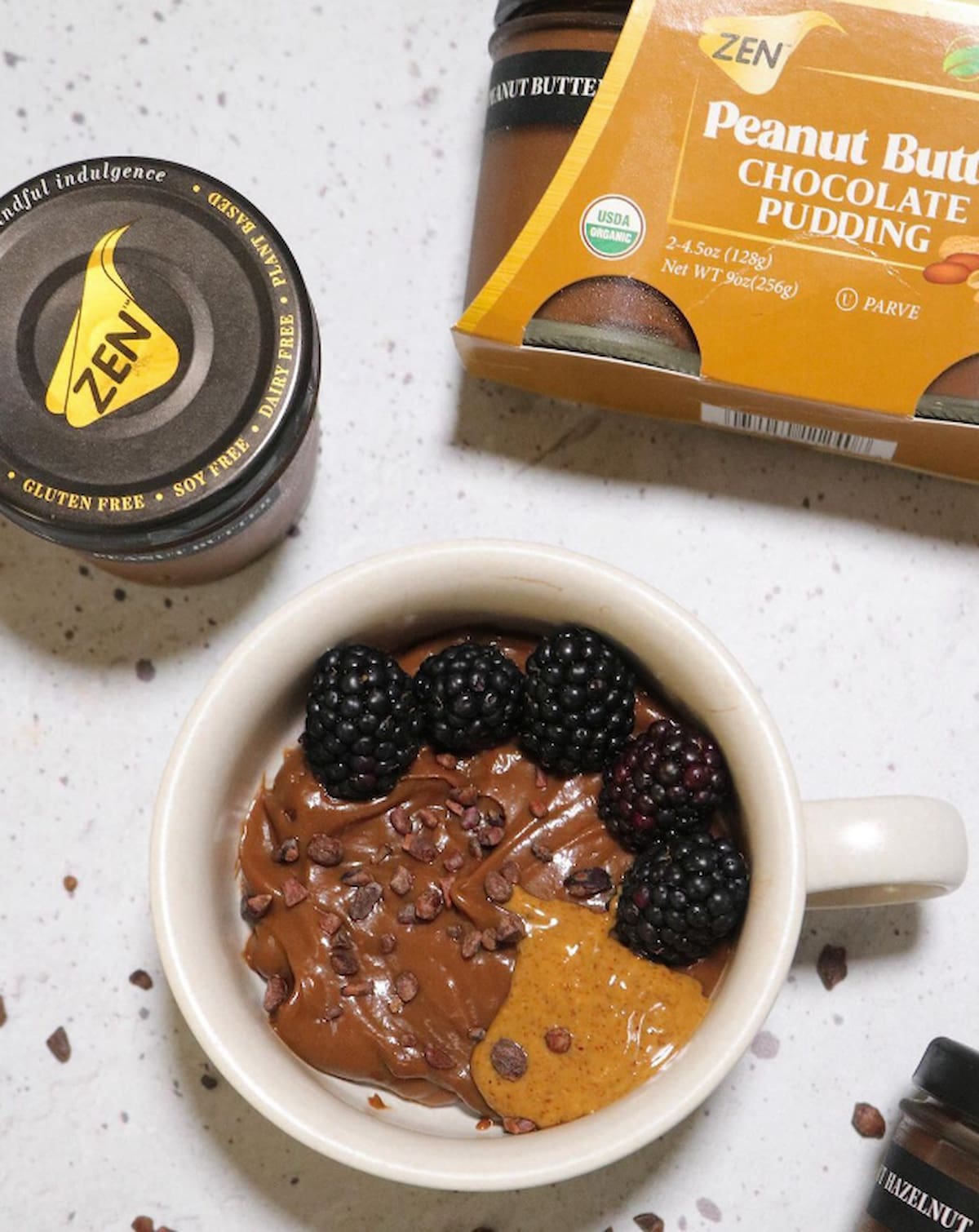 WayFare Organic Pudding
WayFare is known for its vegan dairy alternatives, and they offer a range of vegan pudding options using plant-based ingredients like oats and beans to create their creamy dairy-free base.
Bon Dévil Plant-Based Ganache Pudding Packs
This brand is no stranger to decadent desserts and their ganache cups and rice pudding are absolutely divine! Their puddings are rich and satisfying for pure pleasure without the guilt!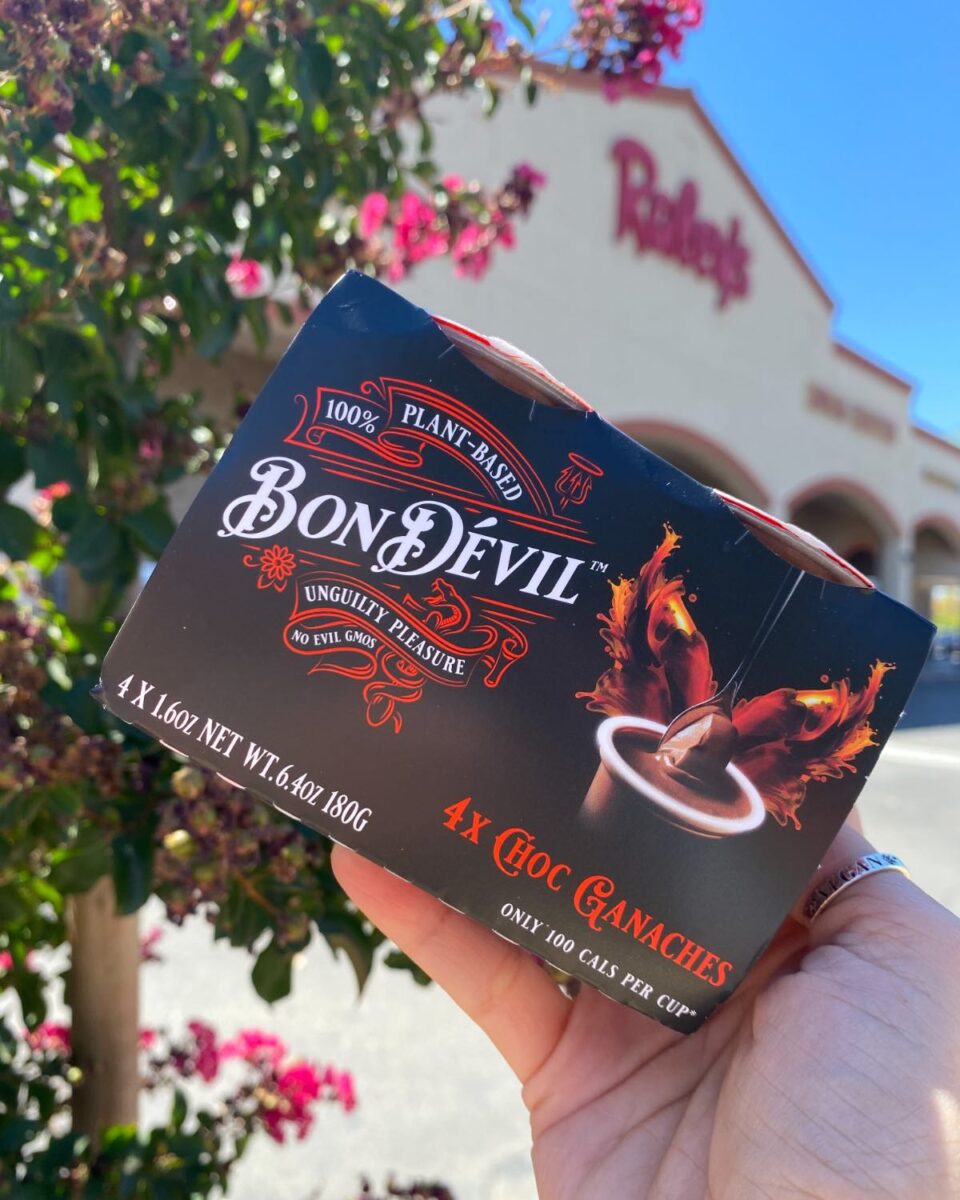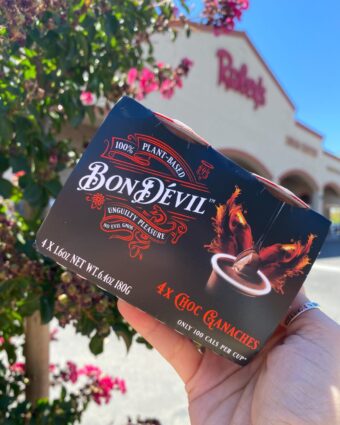 Simply Delish offers a variety of vegan dessert products, including pudding mixes. Their instant pudding mixes come in a range of tasty flavors, including chocolate, vanilla, strawberry, banana, and butterscotch, making it easy to whip up a vegan pudding in no time!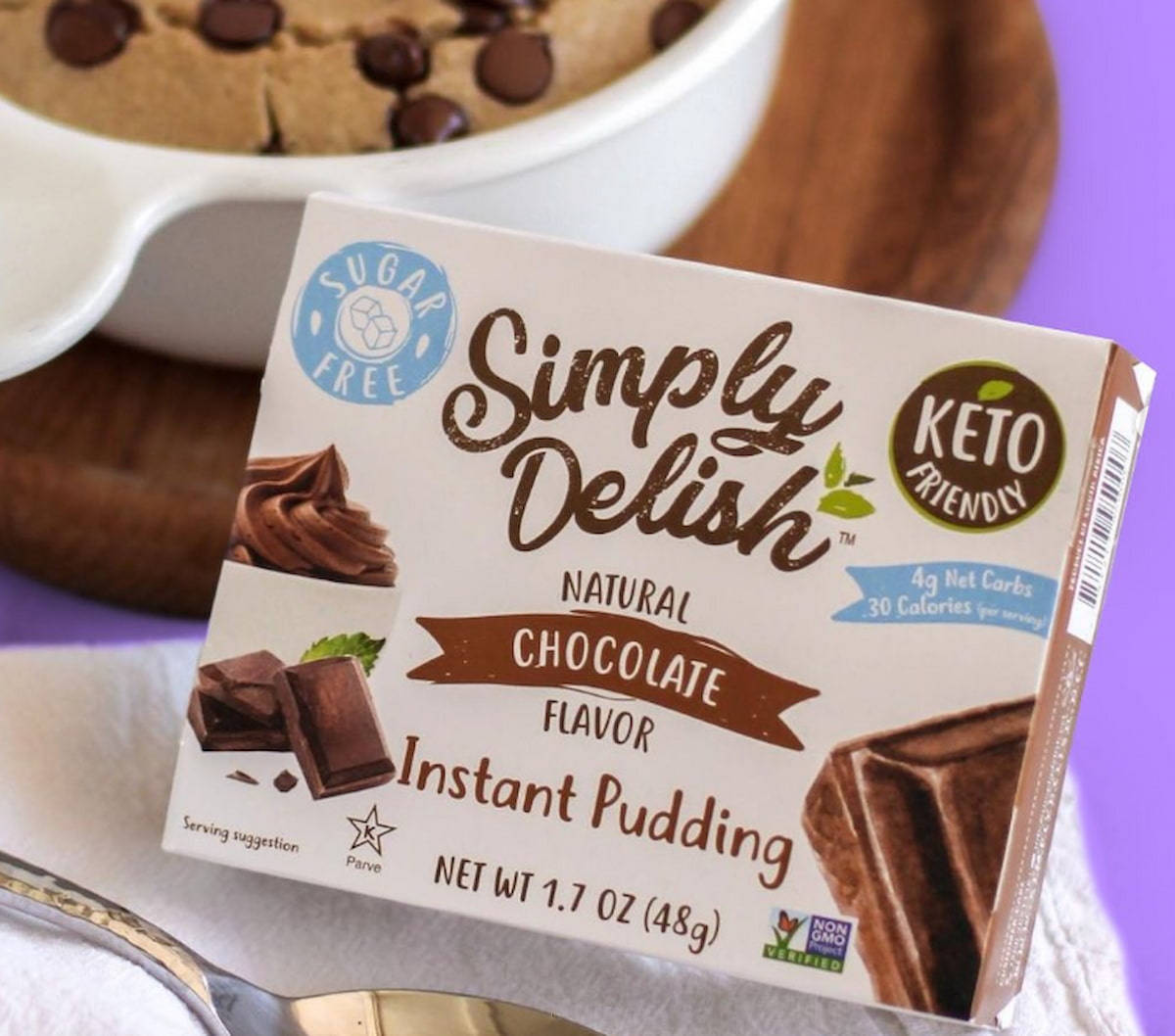 Jell-O Instant Pudding Mix
Believe it or not, Jell-O offers instant pudding mixes that are vegan-friendly. Just be sure to choose the instant varieties that don't contain dairy and are suitable for a vegan diet. Pistachio, vanilla, chocolate, tapioca, coconut cream, banana cream, butterscotch, and so many more of their instant flavors are all vegan!
Remember that the availability of these brands may vary depending on your location, so be sure to check your local grocery stores, health food shops, or online retailers to find these vegan pudding options.
Homemade Vegan Pudding Recipe
While store-bought brands can be a convenient and tasty alternative when you're short on time or looking to try different flavor variations, making your own vegan pudding is a rewarding experience. Keep reading to see our favorite vegan chocolate pudding recipe, and explore more pudding varieties as well:
Whether you choose to make it from scratch or opt for a store-bought brand, there's no shortage of delicious vegan pudding options to enjoy!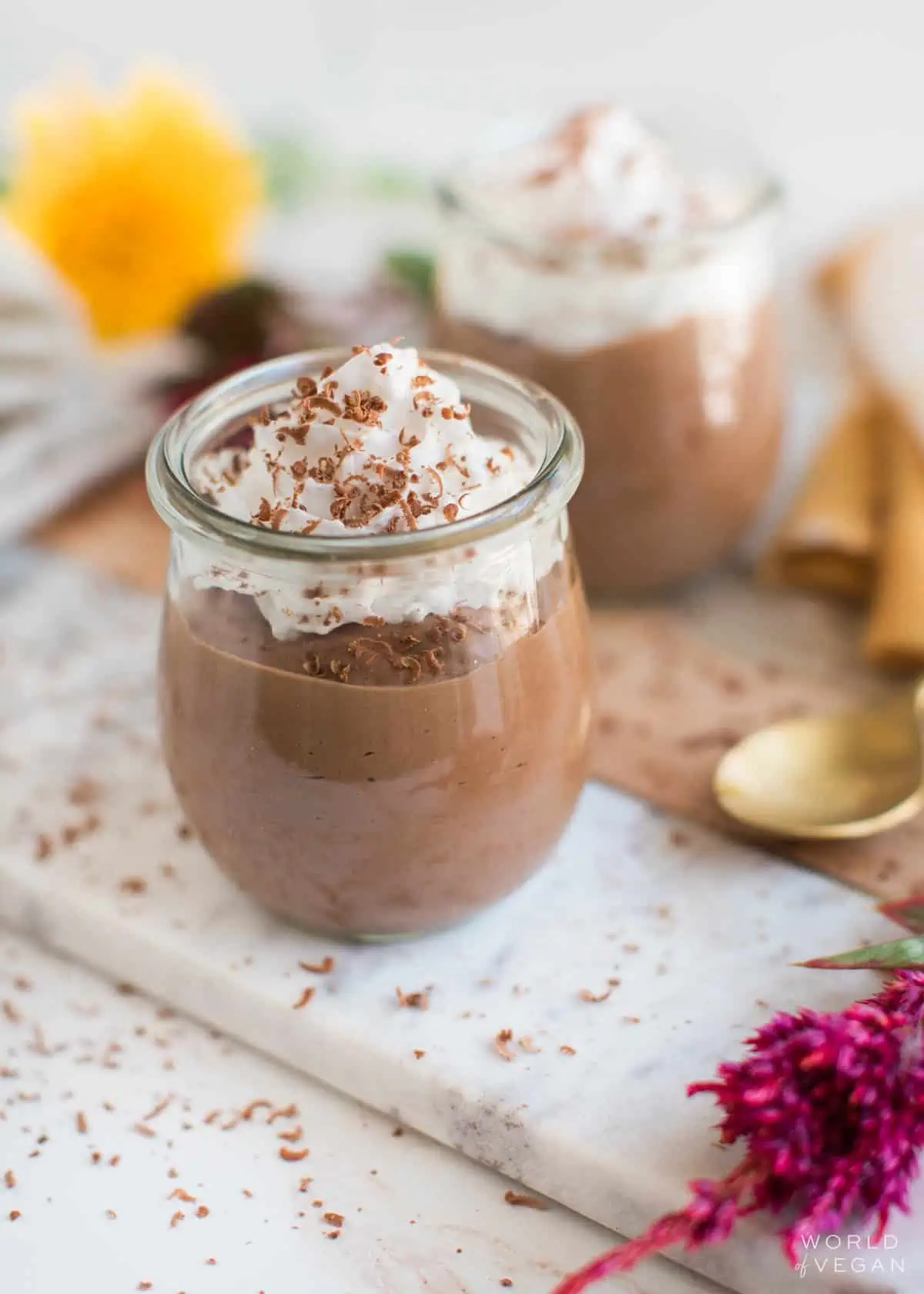 Why You'll Love This Silken Chocolate Pudding
Incredibly Easy: Simply just melt, blend, and chill. What could be better? All you need is a blender and a bowl.
Protein Rich and Satisfying: Tofu is remarkably high in plant-based protein, which helps your stomach to feel more satiated for longer. Using tofu not only boosts your daily protein, but also gives you extra calcium and manganese.
Healthy and Decadent: This is one of those remarkable recipes that not only tastes sinfully delicious but is also good for you. There's no added sugar, except for the small amount in the vegan chocolate chips. The rich chocolate flavor is unbelievable!
Meal Prep Friendly: If you've been searching for a special dessert that can be made ahead of time, this is the one! Make the previous evening (or even the morning of) and impress your guests (and yourself!) with this heavenly vegan pudding. You'll be glad you did!
Perfect Partners on Your Pantry Shelf: All of the ingredients are probably already in your pantry. It's a great idea to keep at least one or two packages of shelf-stable silken tofu and vegan chocolate chips handy at all times. Both ingredients are essential for so many vegan dishes.
Key Ingredients
If you've never made a plant-based pudding in the past, you're going to be pleasantly surprised. It's so creamy and satisfying with the most amazing silky texture. The following few ingredients truly make all the difference in creating such a decadent tasting dessert!
Silken Tofu
It's important that you use shelf-stable silken tofu for this recipe. If the tofu is cold (or even cool) when the melted chocolate is added in, it creates a lumpy texture that you'll want to avoid. The flavor will still be the same, but you'll miss out on the rich, creamy consistency. You can find this type of silken tofu on the shelves of the Asian section in your supermarket.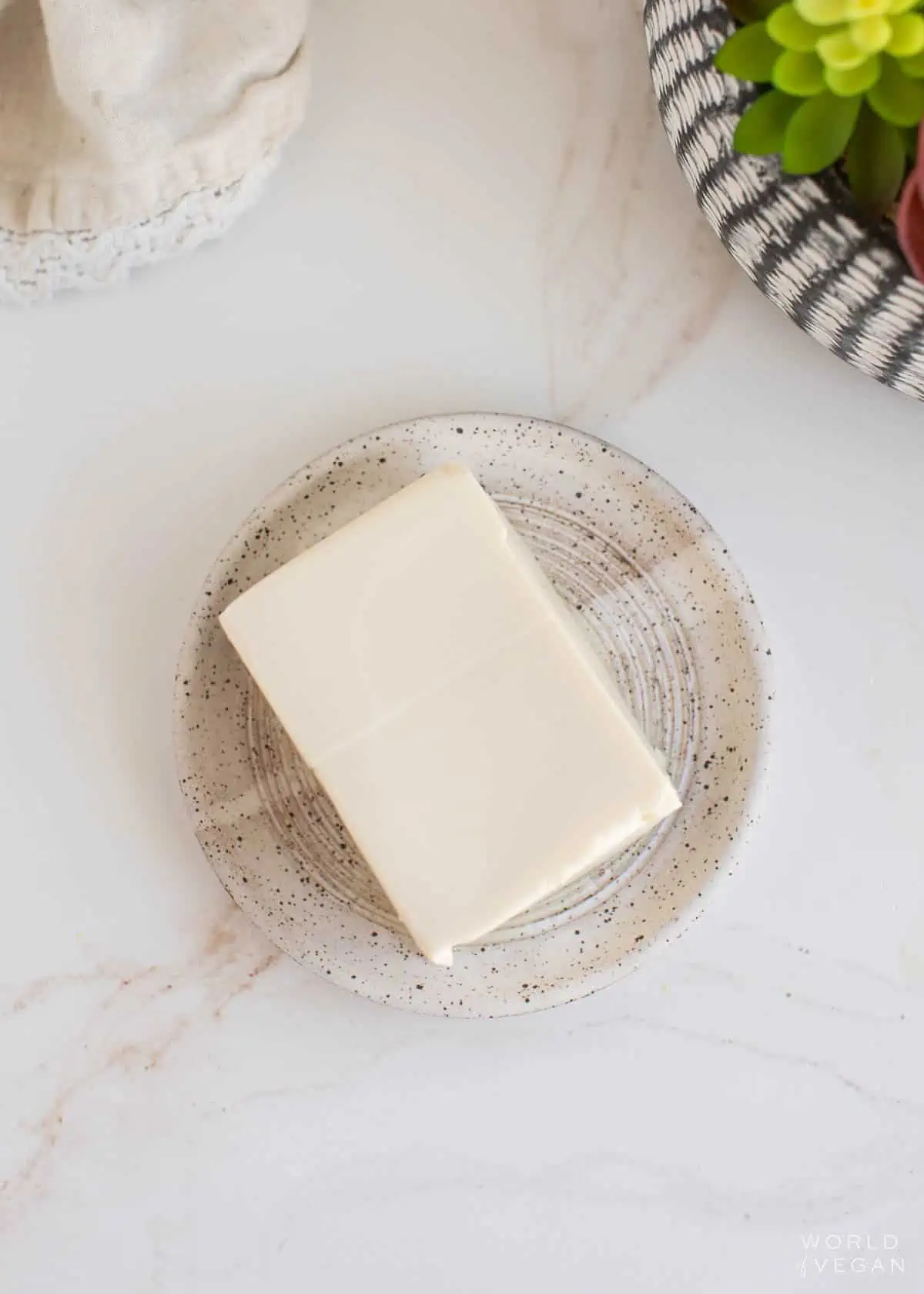 Vegan Chocolate Chips
If you're totally out of chocolate chips, you can use a solid chocolate bar and just chop it up into small pieces. The microwave is a super handy, fuss-free way of melting chocolate, but feel free to use a double boiler or even a glass measuring cup in a pan of simmering water. Use the best quality of chocolate you can find for best results!
This favorite, easily overlooked ingredient gives just the right added touch of flavor to the recipe. Vanilla is not sweet itself, but the pure extract (especially the non-alcoholic version) lends a soft and almost sweet essence to this pleasing pudding. If you want to spice up your flavors, you can try adding a splash of peppermint extract, almond extract, or other fun flavor twists.
Vegan Chocolate Pudding Tips & Tricks
This tasty recipe seems pretty simple and straightforward, but there are a number of yummy ways that you can either elevate or alter this recipe for even more fun. Depending on what you have on your shelves or in your fridge, you might be surprised at how many different variations of this dessert you can make!
Choose Your Chocolate: You don't have to stick to the same type of chocolate each time. How about swapping semi-sweet for dairy-free milk or dark? Or, go wild and use white chocolate!
Find a Fascination with Flavors: Instead of vanilla extract, how about trying orange, raspberry, or peppermint? Better yet, add both the vanilla and another flavor at the same time! Our favorite combinations are dark chocolate with orange, semi-sweet with raspberry, dairy-free milk with peppermint; or white chocolate with either lemon, banana, or coconut.
Jazz Up Your Jars: Before you even start the mixing and melting process, think about what you will use to store your finished puddings. We love these tulip jelly jars with secure, clamping lids. Also consider pretty glasses (or vintage beauties!) that make you smile. As long as they can be placed in the fridge for set up, you can use anything you like. Make sure to cover the tops of glasses with a silicone cover, plastic wrap, or wax paper so they won't absorb other fridge odors or create a "skin" on top.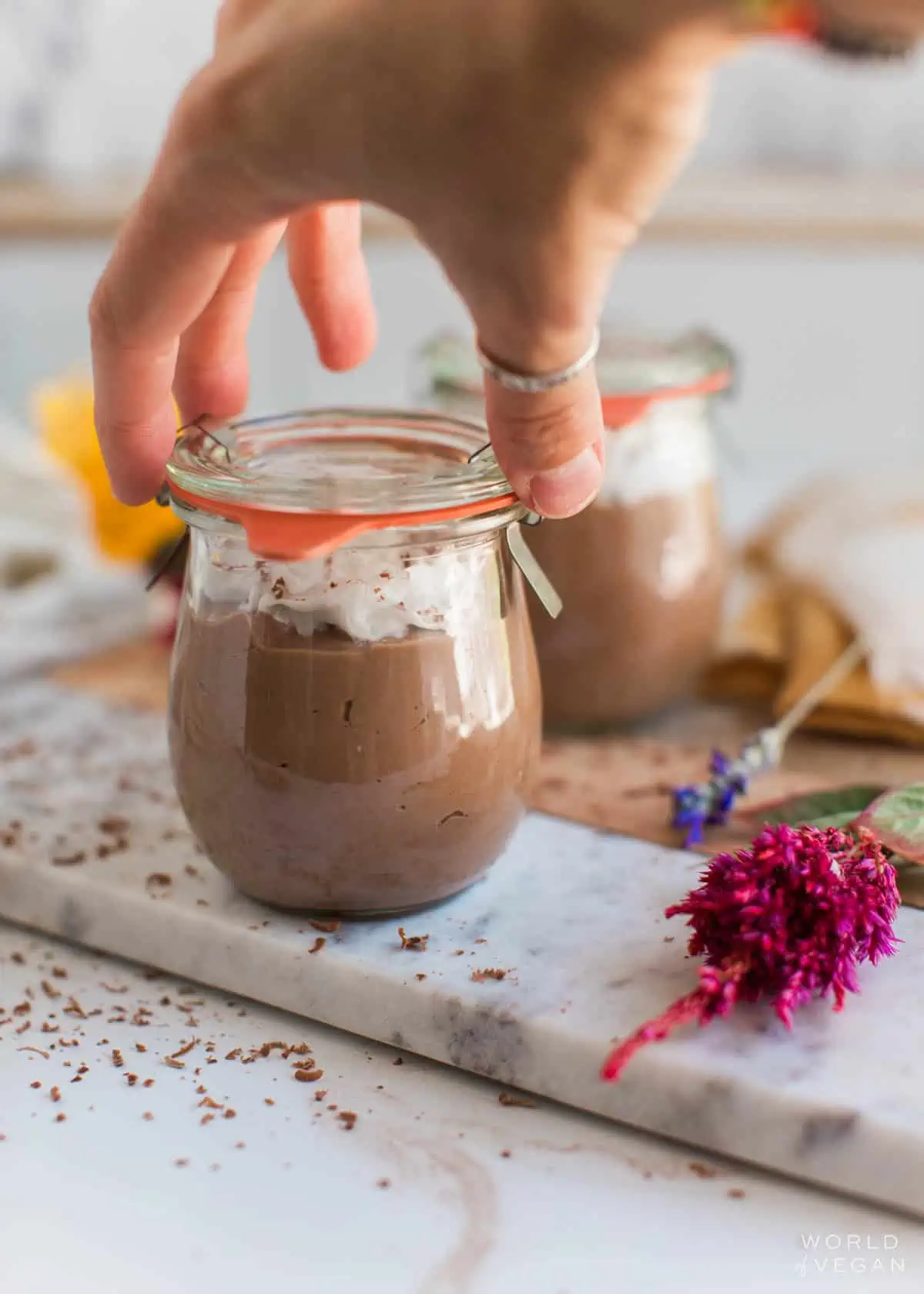 Pudding Serving Suggestions
Lucky for us, there are endless ways in which you can serve these adorable and enticing chocolate vegan puddings. Depending on your schedule, the occasion, or the time of day, there's always a little "something extra" that you can add to this recipe.
Here are a few of our favorite choices: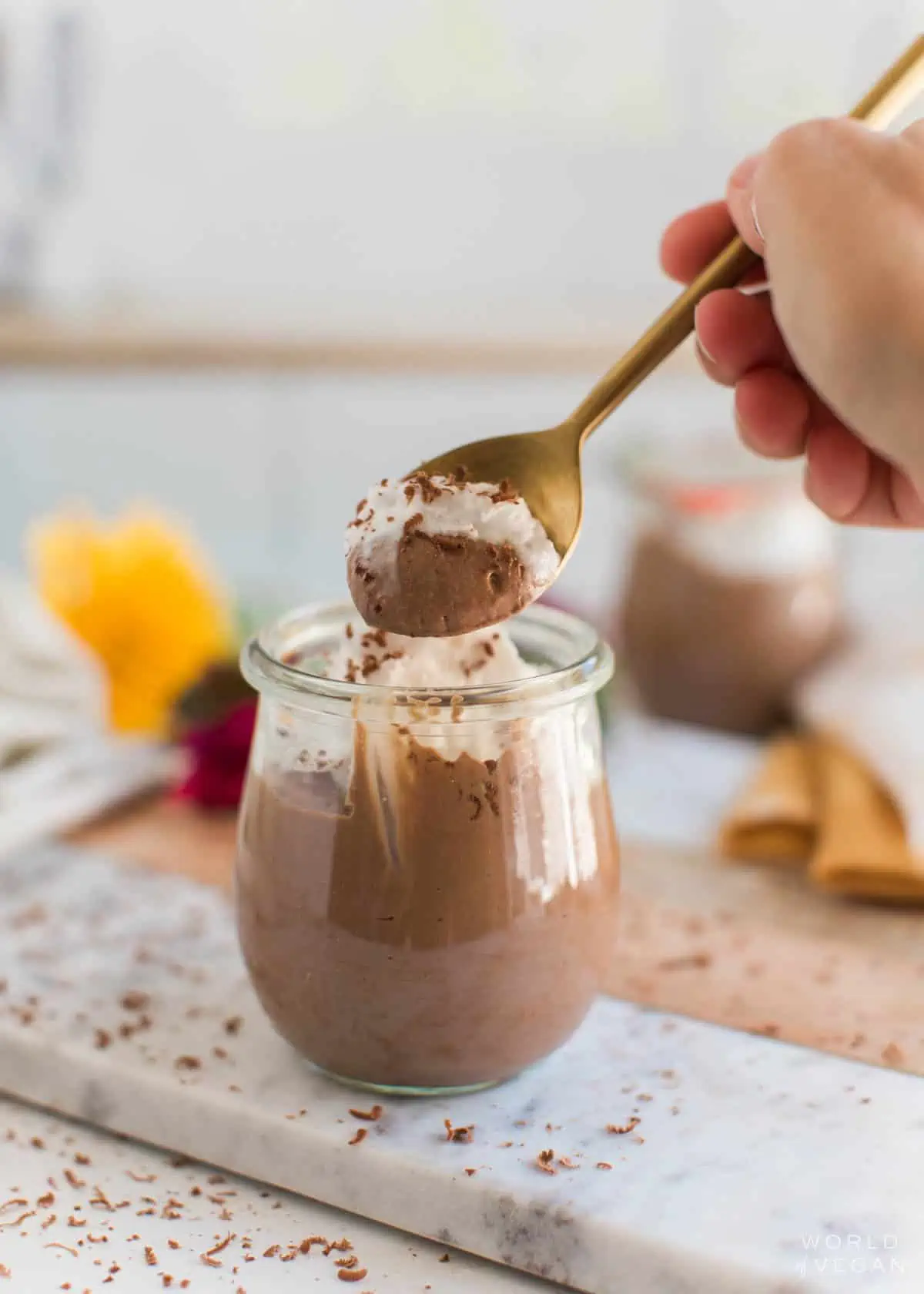 Best Ways to Use Chocolate Pudding
Now that you've blended up this rich and creamy concoction, you may be wondering what you should do with it (besides eating it, of course!). Here's a list of fabulously fun ideas that make the most out of this charming, chocolate-y vegan pudding: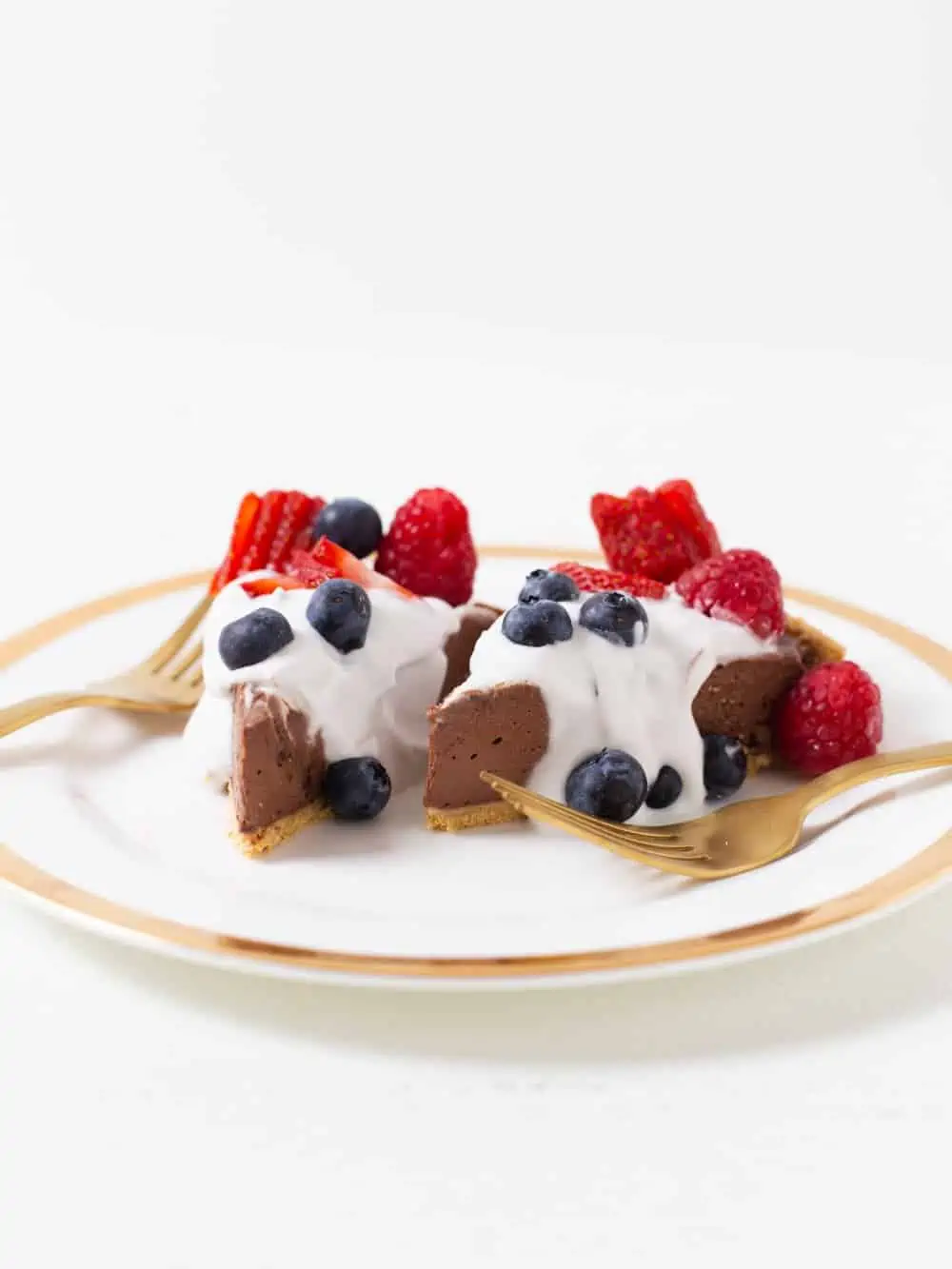 How to Store Your Leftovers
This chocolate pudding is perfect to batch meal prep, and store in the fridge! Just make sure that the pudding is covered tightly and stored in the fridge for 3 to 5 days. You can also freeze this pudding in popsicle molds to create chocolate fudgesicles!
This tasty dessert not only satisfies your sweet tooth but also nourishes your body with the power of tofu. It's pretty clear that a love for chocolate can indeed be a force for good. So, the next time you're craving a sweet, creamy delight, remember the delightful secret of tofu chocolate pudding. Let it be a sweet reminder that delectable desserts can also be healthy and cruelty-free. Enjoy!
⅔ cups vegan chocolate chips, melted
1 package silken tofu, approx. 12 oz, room temperature
Splash vanilla extract
Pinch salt
Melt chocolate chips using a double boiler or microwave in 20-second increments, mixing between each.

To a blender, add the room temperature silken tofu, vanilla extract, salt, and melted chocolate and blend on high until completely smooth.

Pour into ramekins and chill overnight, or for at least 4 hours.

Remove from the refrigerator, decorate as desired, and serve chilled.
Leftovers: Store in an airtight container in the fridge for 3-5 days.
Calories: 198kcal | Carbohydrates: 21g | Protein: 6g | Fat: 12g | Saturated Fat: 6g | Polyunsaturated Fat: 1g | Monounsaturated Fat: 0.4g | Sodium: 4mg | Potassium: 153mg | Fiber: 2g | Sugar: 15g | Calcium: 65mg | Iron: 3mg